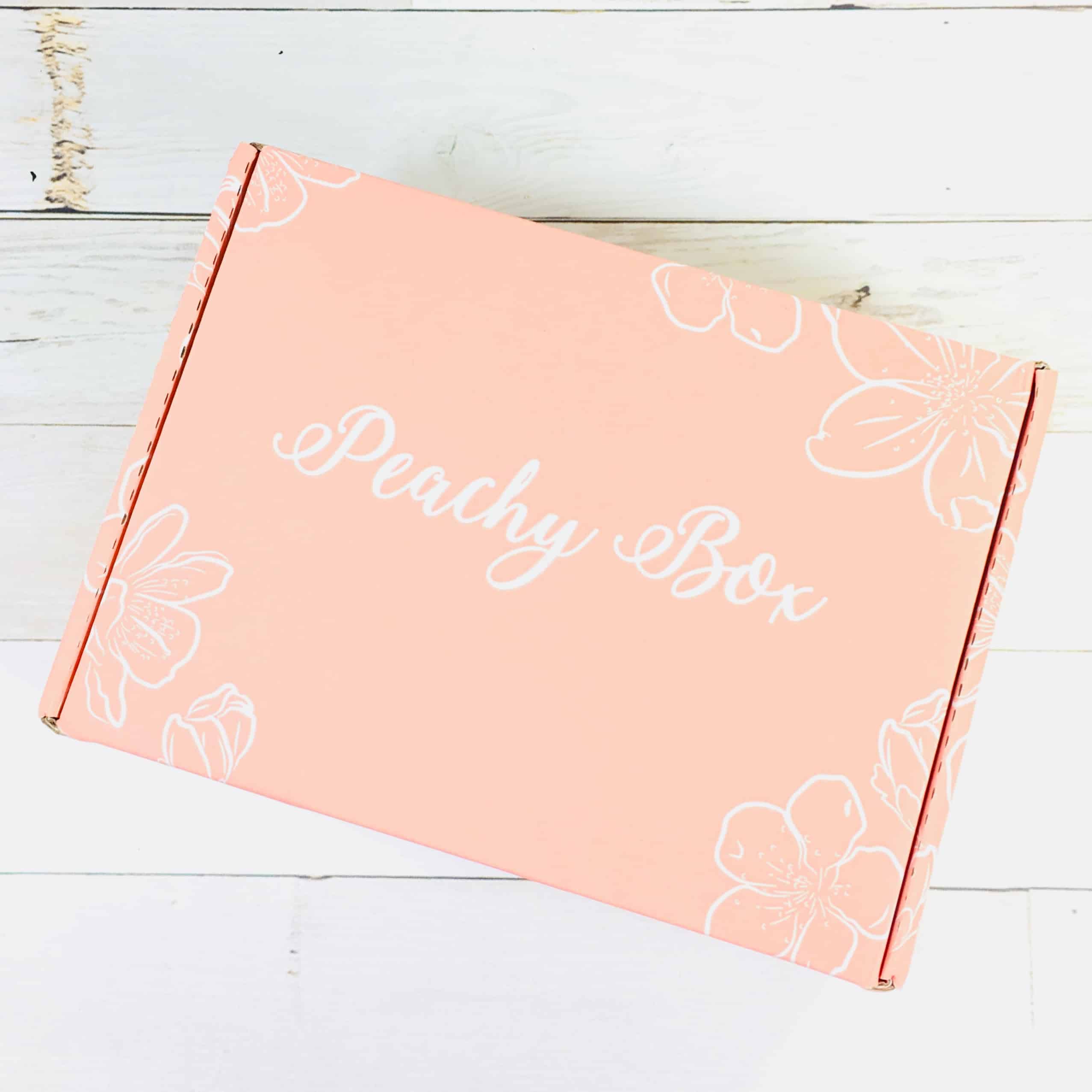 Peachy Box is a monthly themed subscription box full of cute, trendy items that you might find at Forever 21, Sephora, Paper Source, or Urban Outfitters. Peachy Box is $34.99 a month and features 6-8 beauty and lifestyle items. Shipping is free to the U.S.
Every month, you'll receive a box with deluxe to full-sized items hand-curated by our team. We have a new unique trending theme every month! Treating yourself once a month isn't that hard.
DEAL: Get 25% off your first box! Use coupon code HELLO. Cannot be combined with any other offers.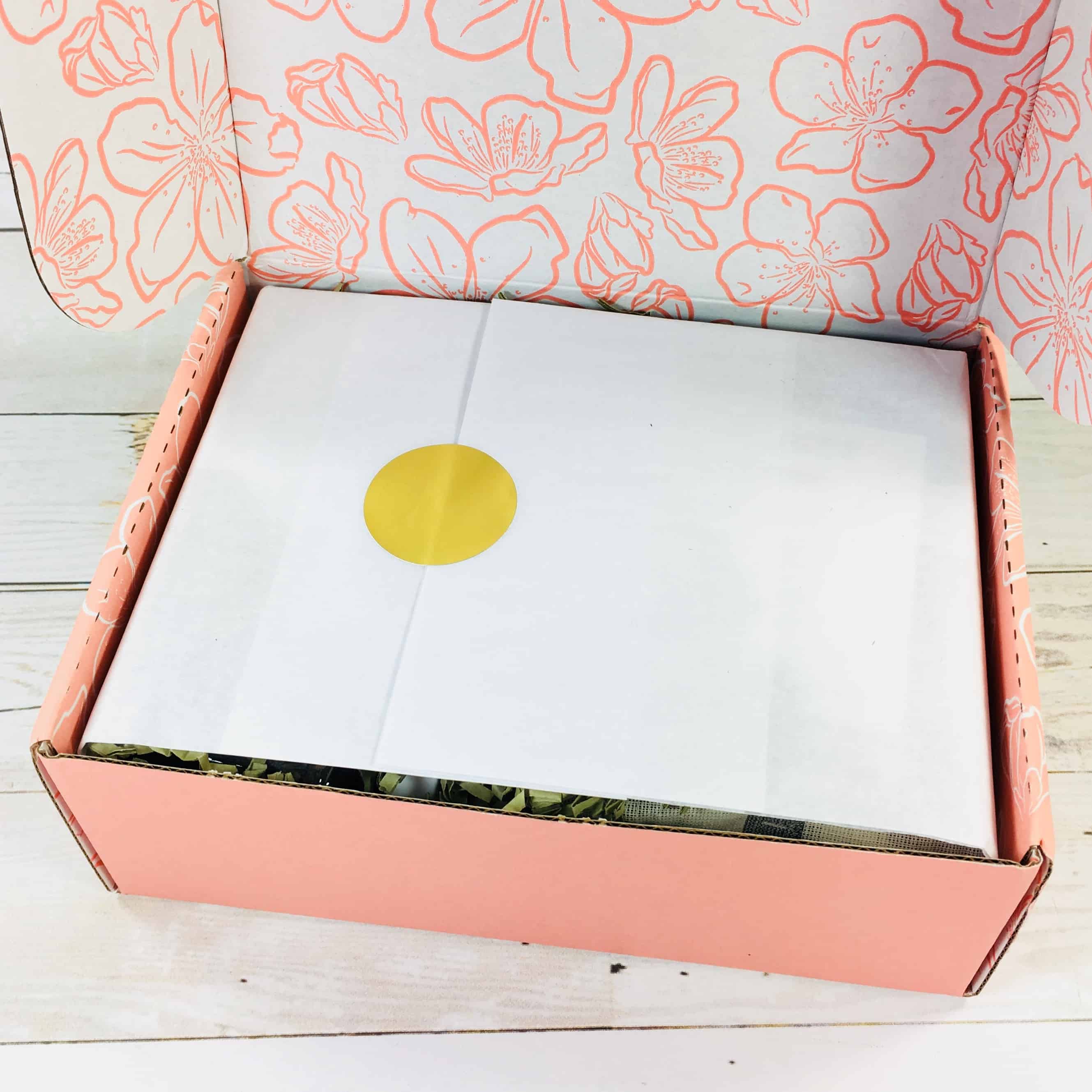 Sealed with a shiny gold sticker!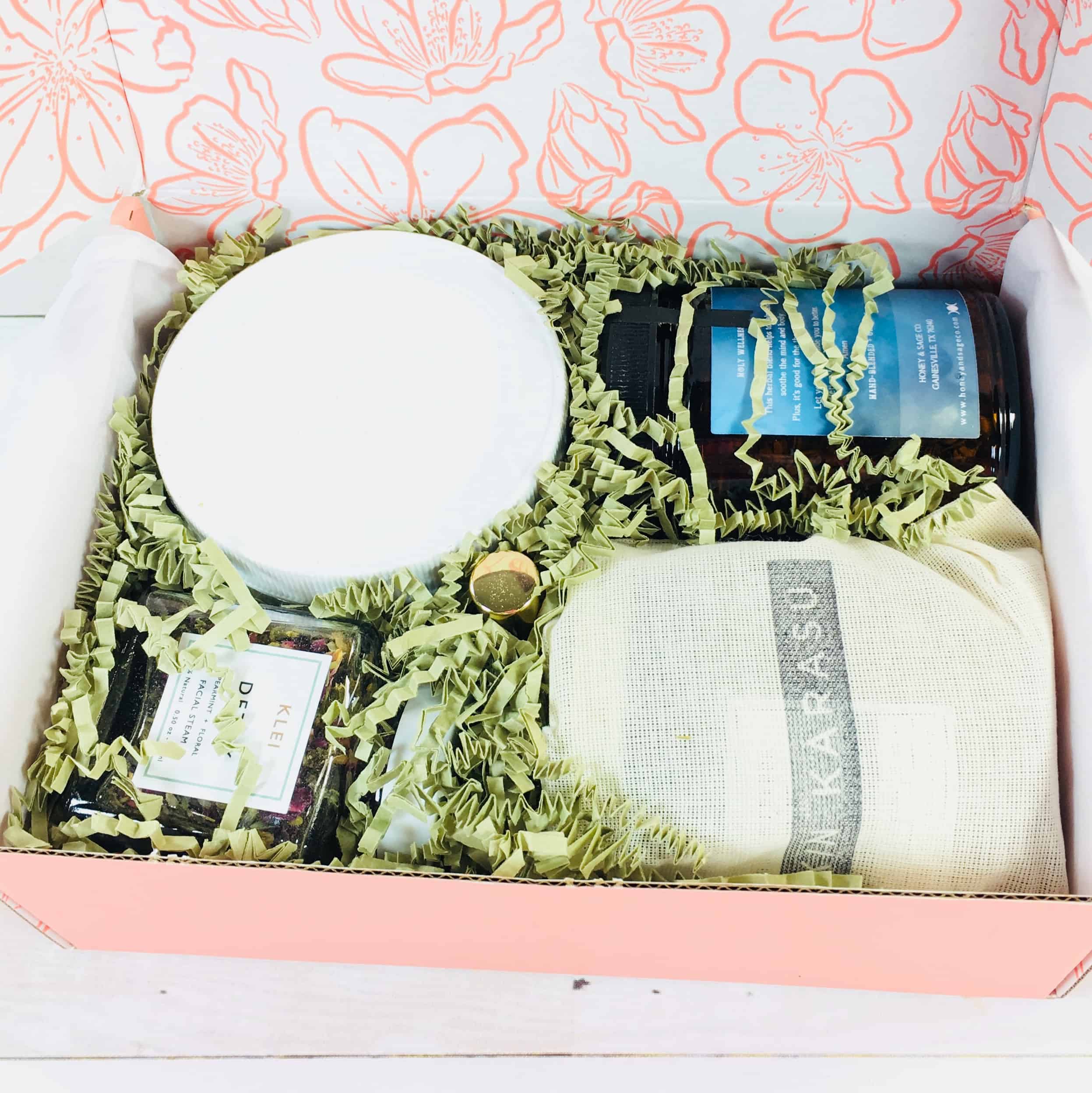 My items were nestled in green paper squiggles and white tissue paper.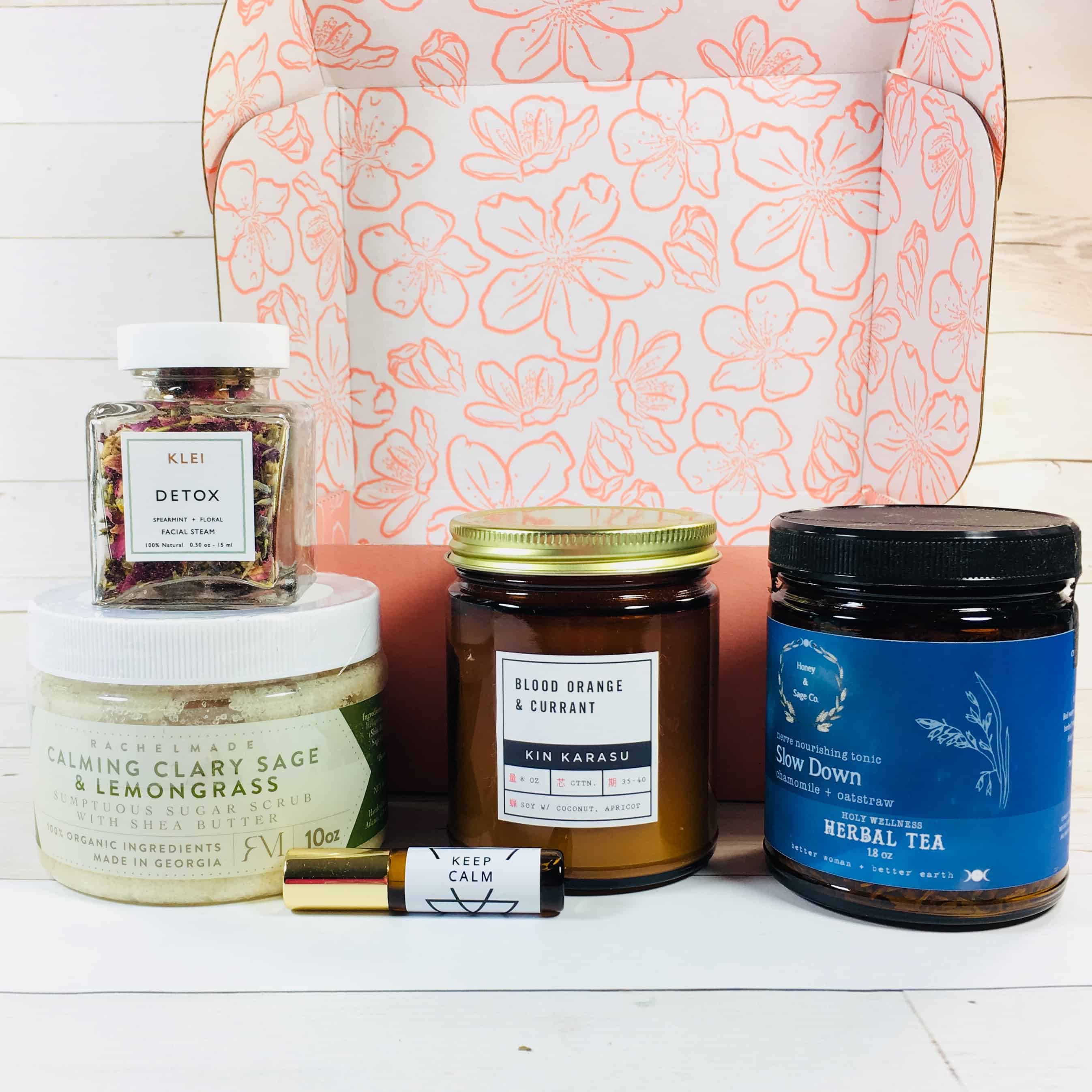 The presentation is always amazing with this subscription!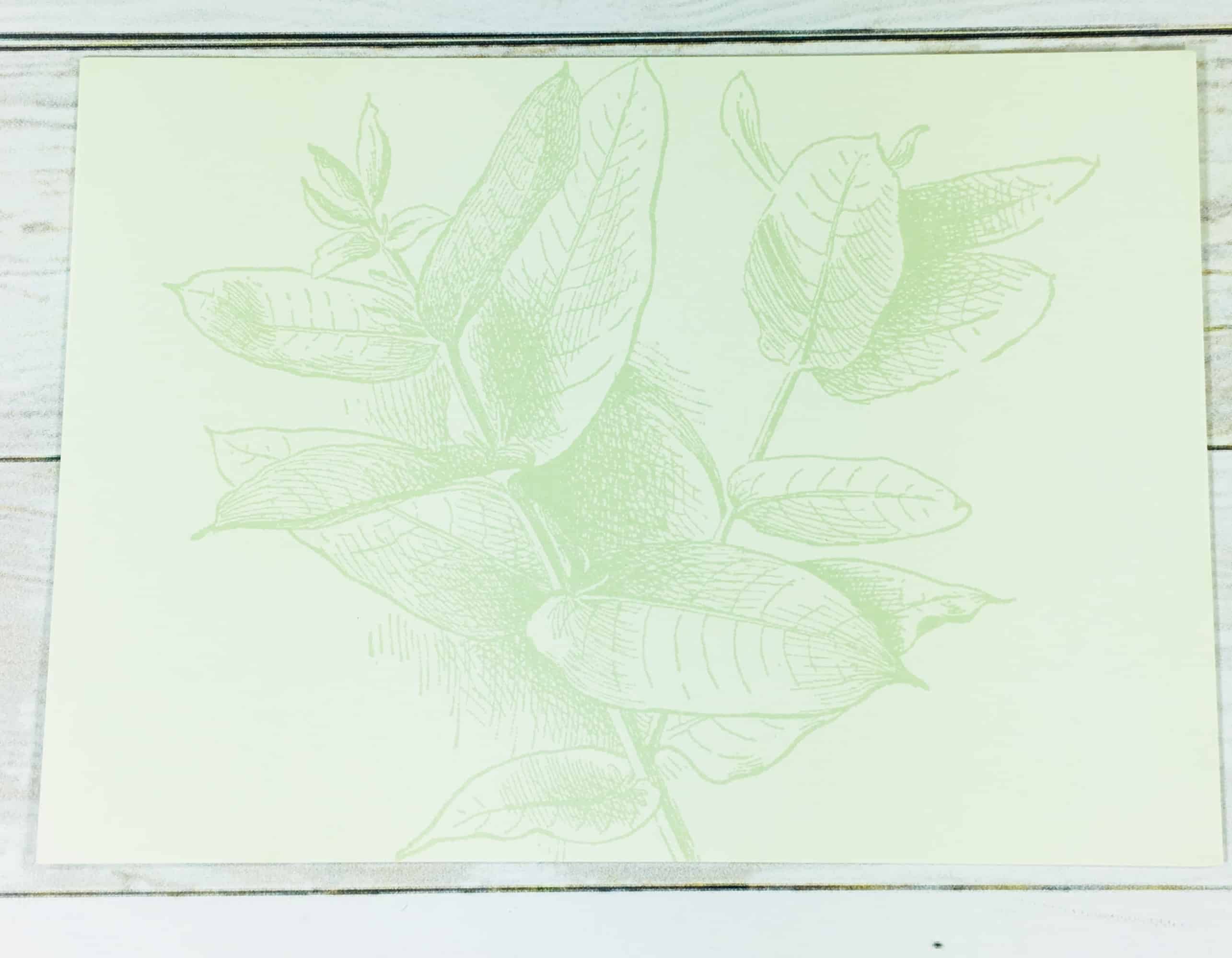 Hmm, more green!
The March theme was "relax." The product information card listed each item along with info and suggested retail price. I appreciate that Peachy Box produces such a thorough info card.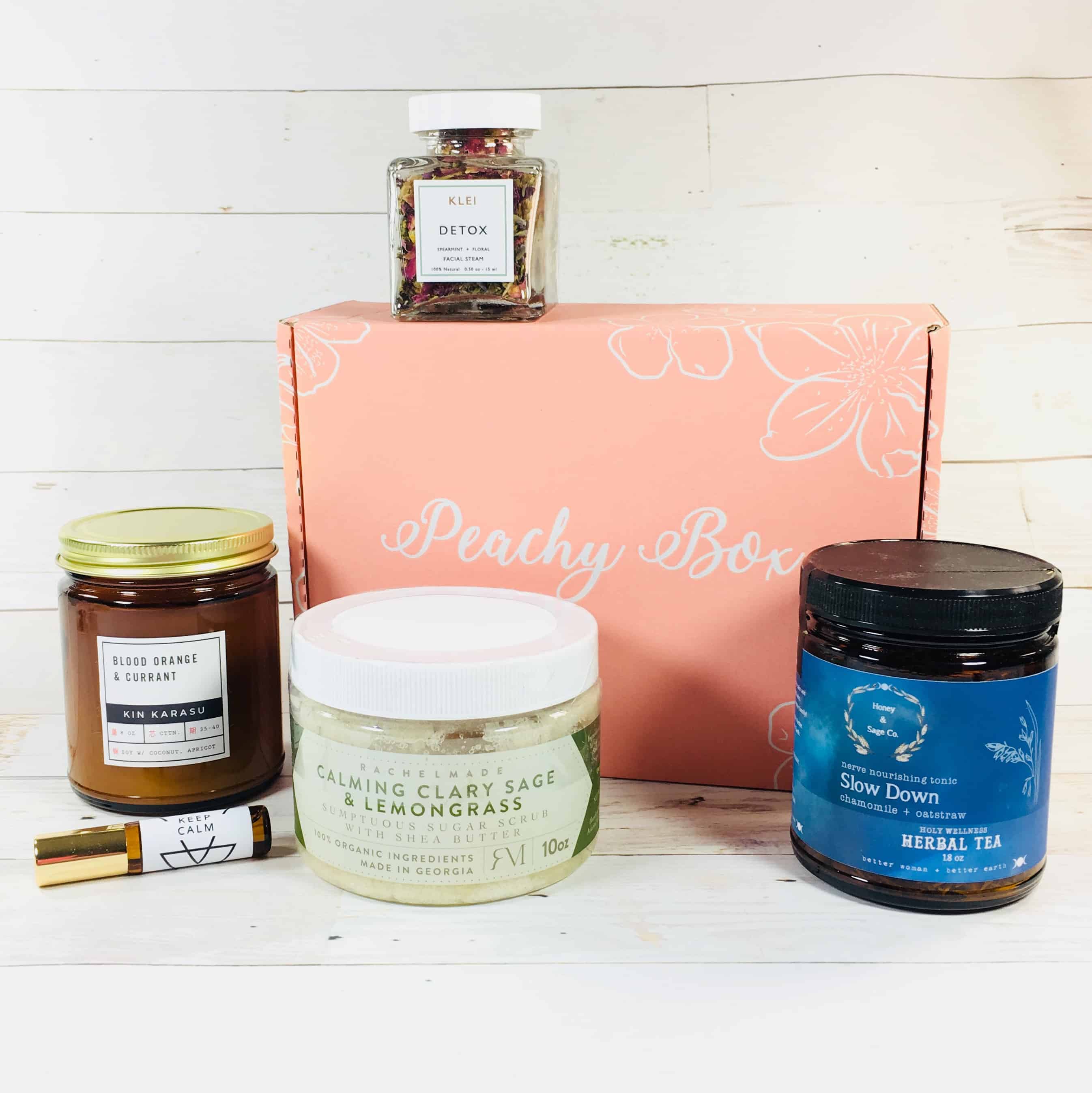 Everything in my box! It looks like this month's box is not only relaxing, but the products look "green"!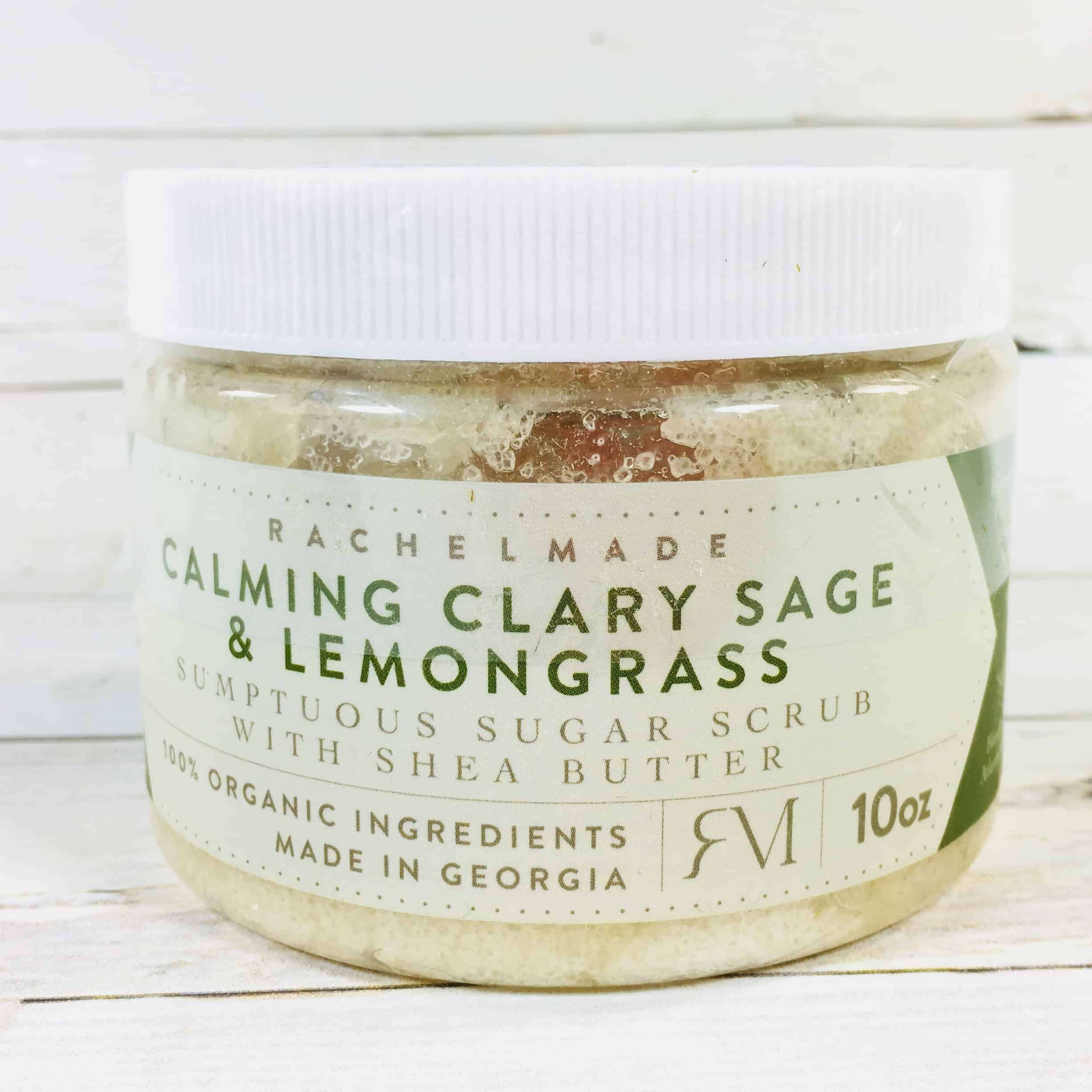 RachelMade Calming Clary Sage & Lemongrass Sugar Scrub ($25.50) Wow, this product is a scrub and a moisturizer all rolled into one! It can be used on the body, face, hands, or feet, wherever you need some exfoliation after winter.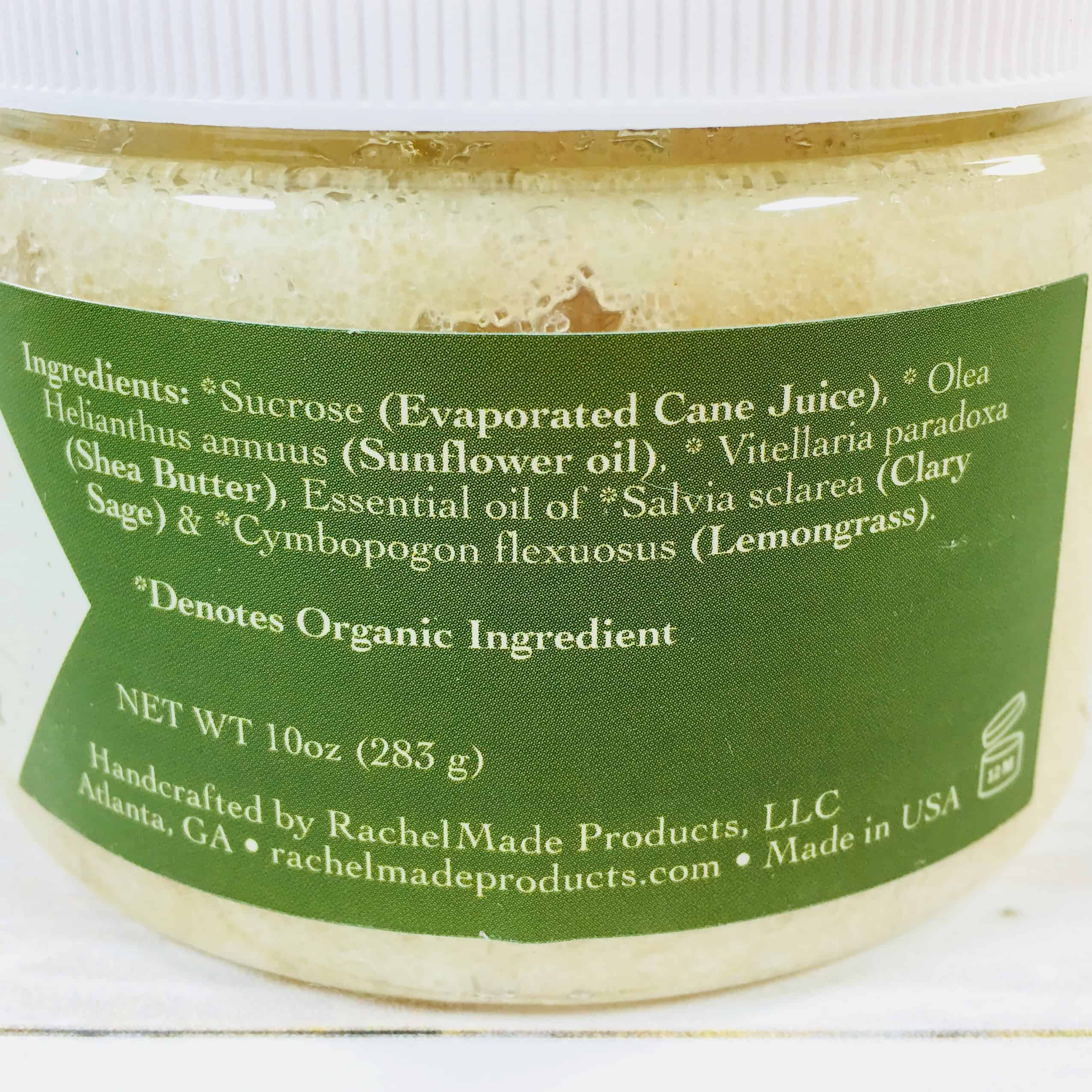 The all-organic ingredients are pretty natural – sugar, sunflower oil, shea butter, and clary sage & lemongrass essential oils.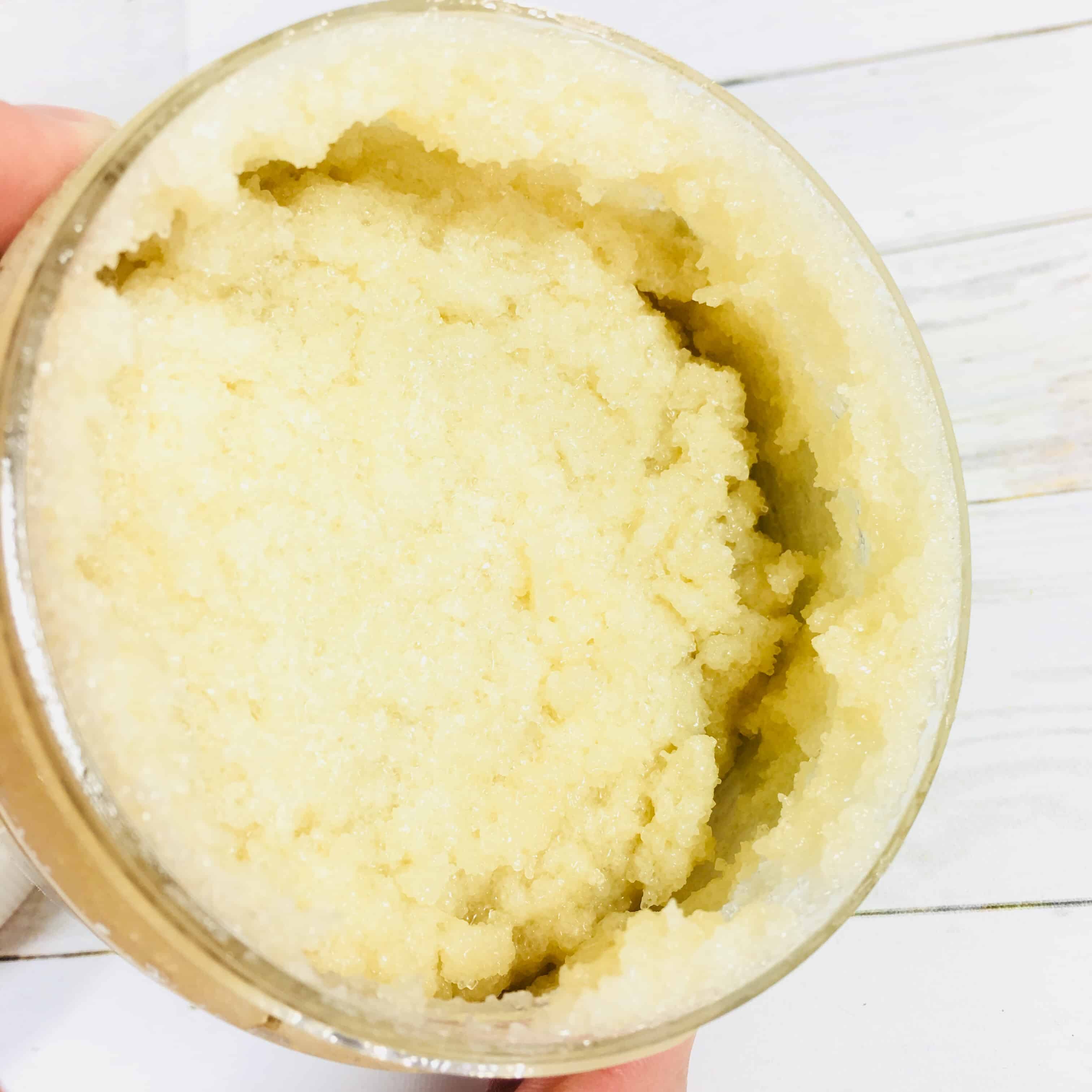 I used this the morning after a short night's sleep. The invigorating scent of lemongrass put some extra pep in my step, plus I saved time by not having to use a moisturizer after my shower. I was impressed at how when I scooped it out of the jar it stayed in one clump that I could easily rub over my arms and legs, instead of falling instantly on the floor and washing down the drain. I think I'm going to need this in their other scents, too!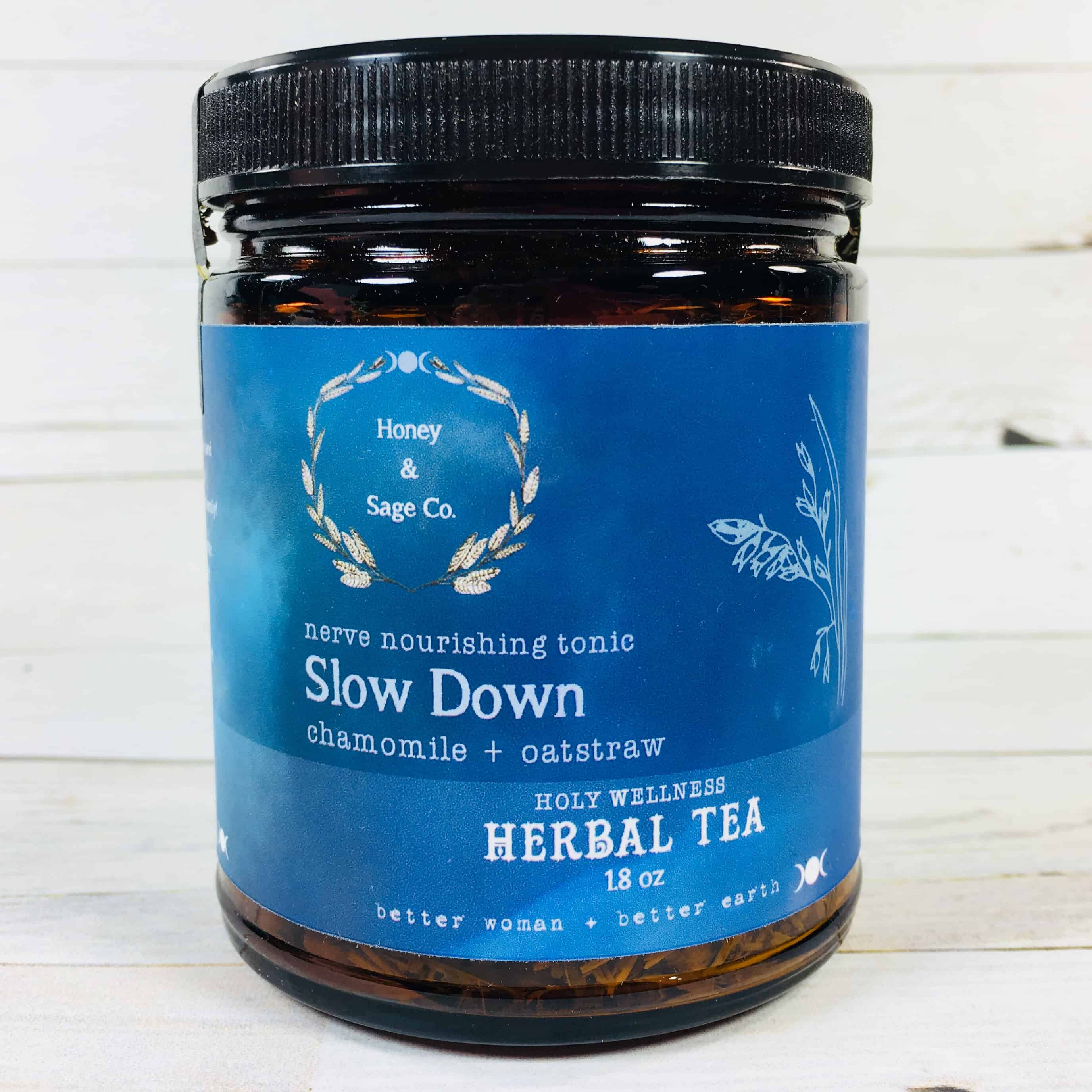 Honey & Sage Co. Slow Down Herbal Tea Blend ($12) Honey & Sage have their own natural self-care subscription box so I was familiar with this brand – and very excited to see it in this box!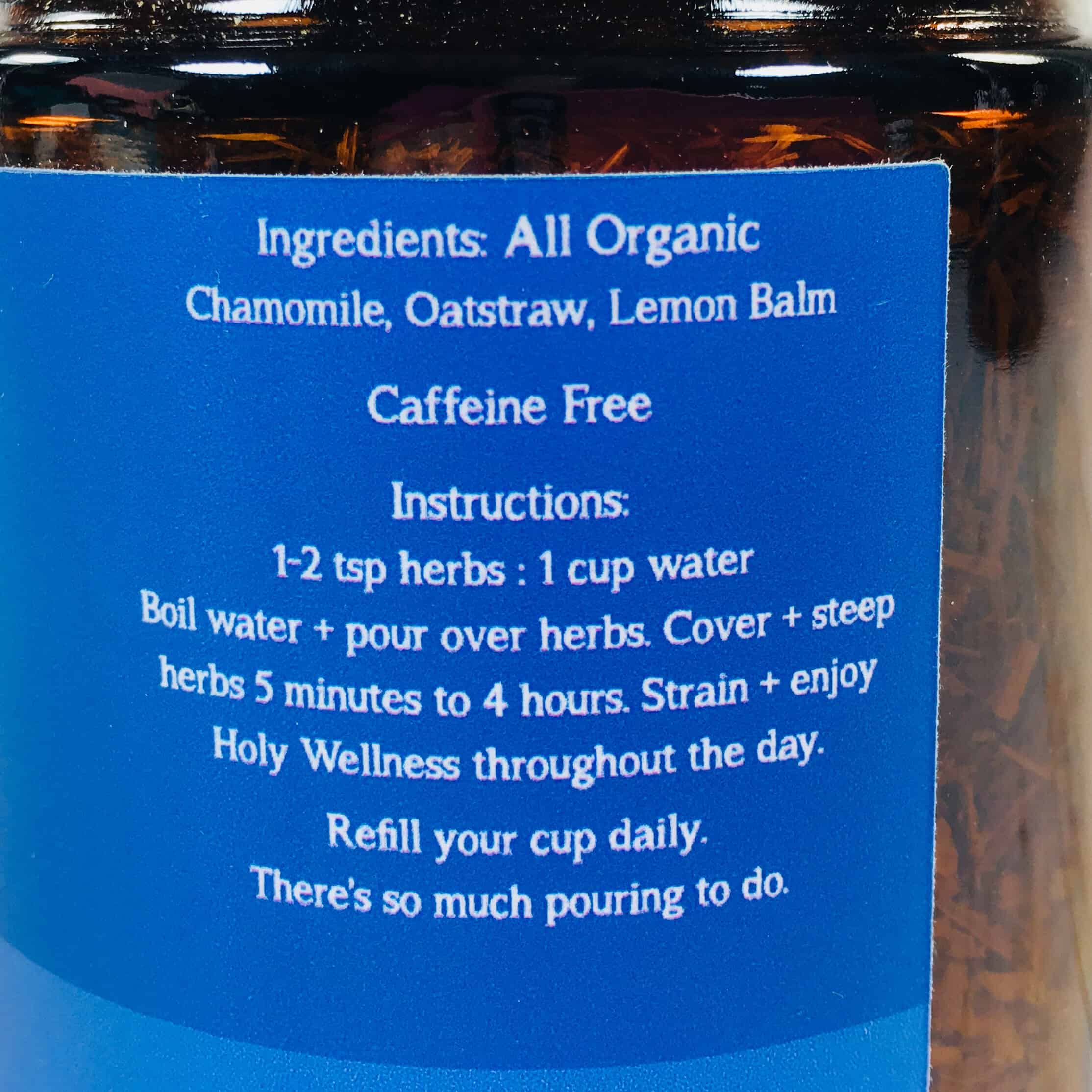 Only three ingredients are in this mix – chamomile, oatstraw, and lemon balm.
I steeped this for 5 minutes but you can let it steep for hours if you want. The flavor was unique, perhaps it was heavy on the oatstraw? It reminded me of something savory and my husband enjoyed it.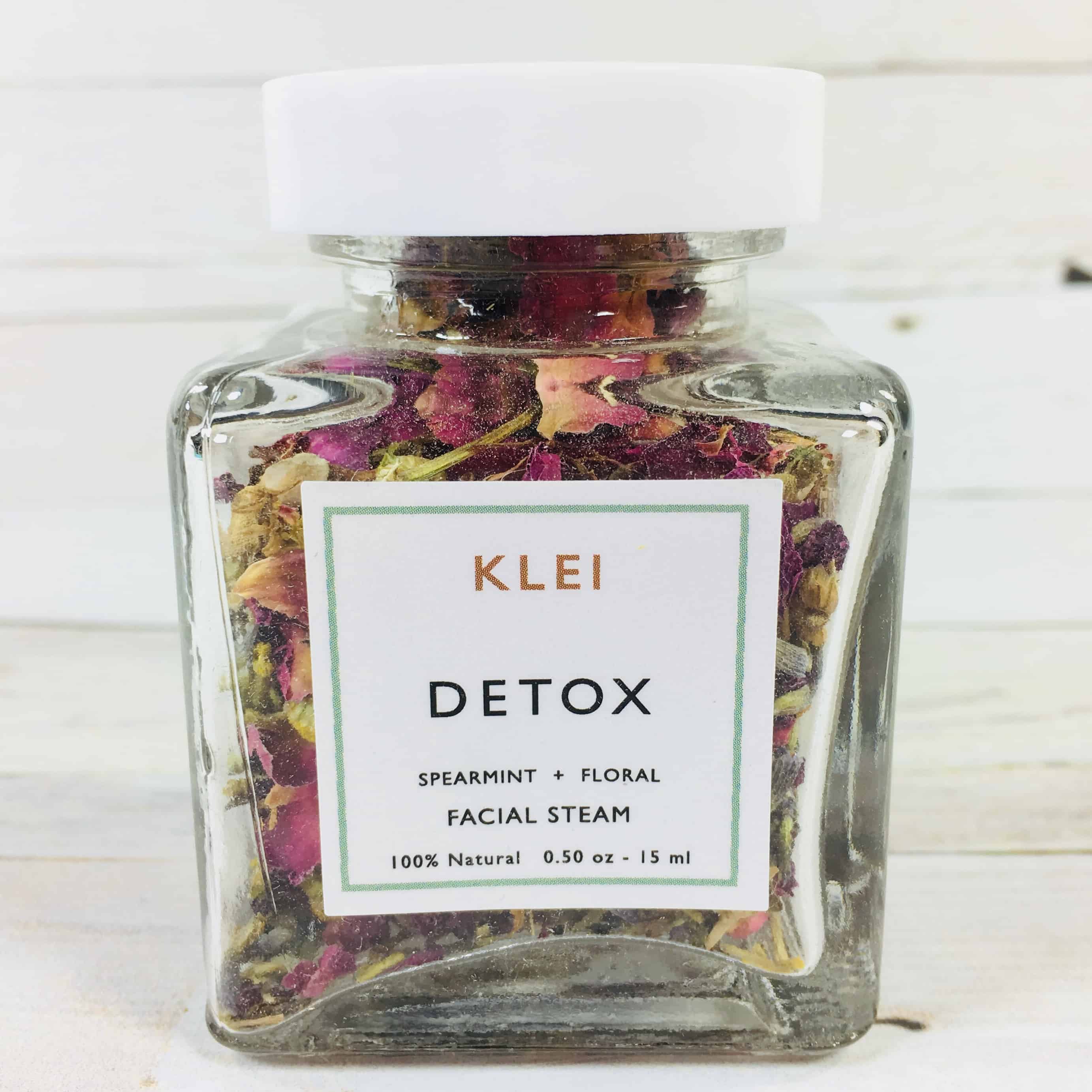 Klei Detox Spearmint & Floral Facial Steam ($22) I almost feel like this could be made into a tea too! Steaming helps open the pores for further cleansing or to help the skin absorb other treatments, such as anti-aging serums.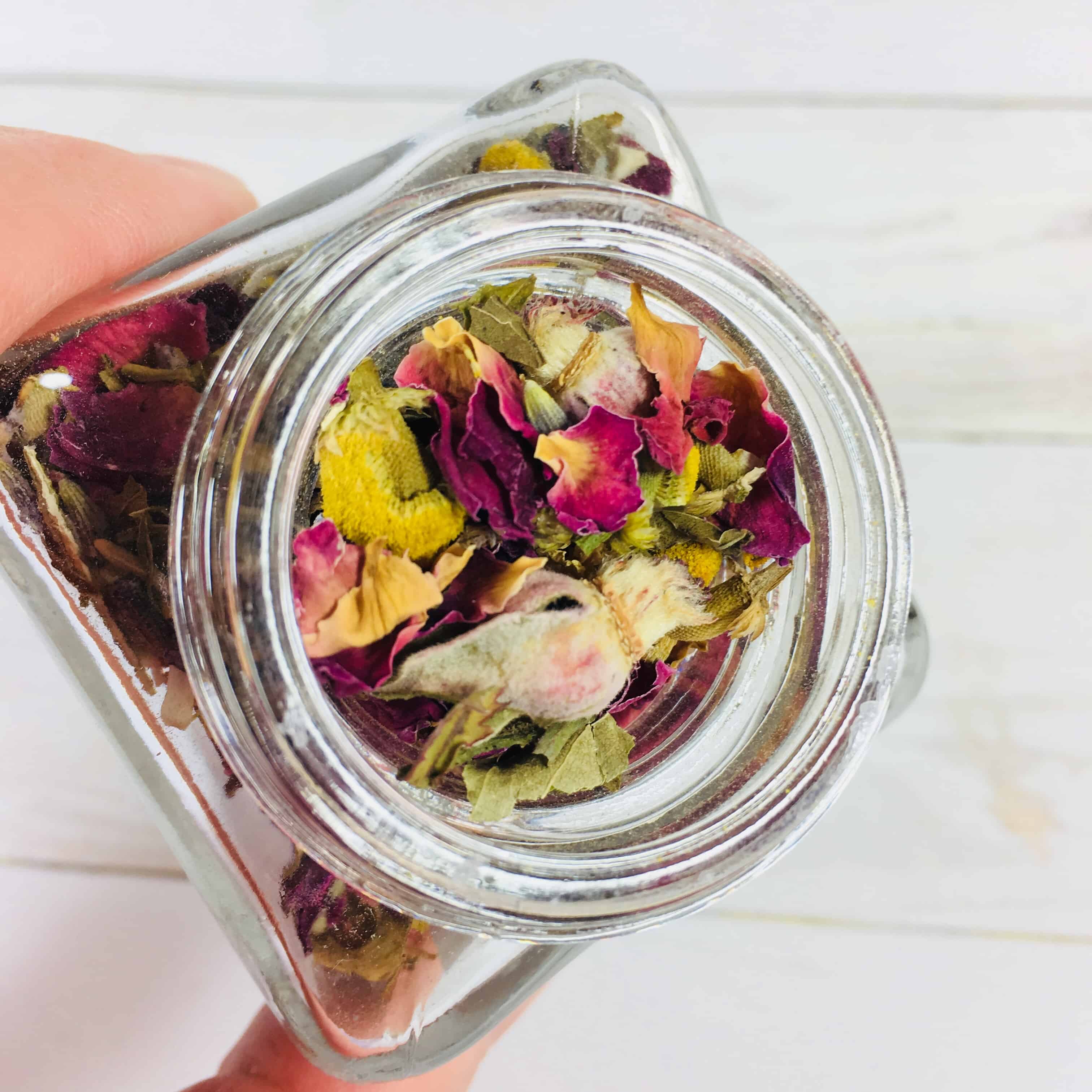 Rosemary, spearmint, rose, chamomile, lavender, and juniper are the flowers and plants in this bottle. Just place a cap full of the mix in a big bowl, pour in boiling water, let it cool a bit, then drape a towel over your head as you relax your face over the bowl and breathe deeply.
Kin Karasu Blood Orange & Currant Hand-Poured Candle ($23.20) I get a lot of candles in various boxes and some of them are just ok and some of them are amazing. This one is amazing.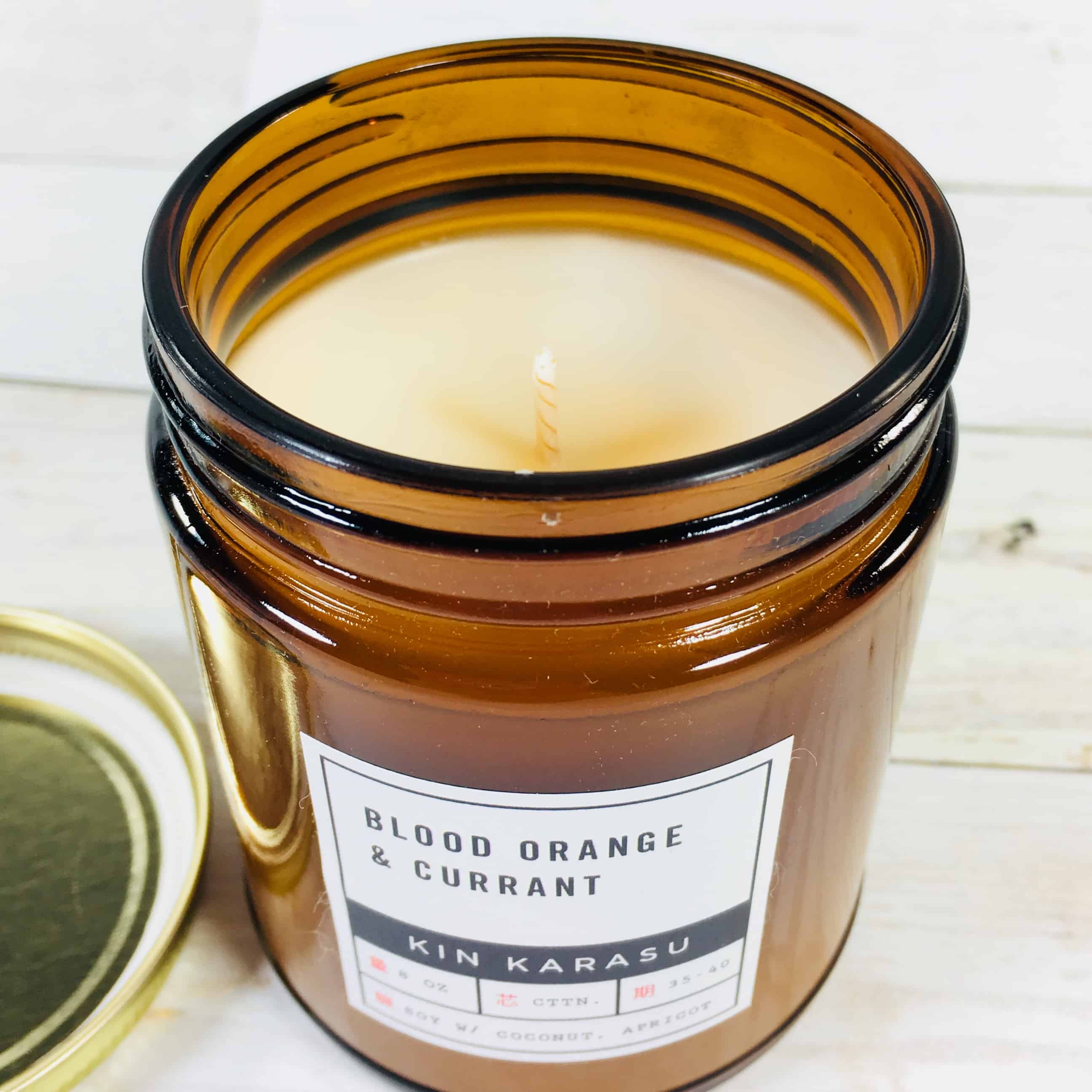 Soy wax is blended with coconut and apricot oils and is scented with essential oils and toxin-free fragrance. The cold throw is pretty nice but it also smells good when lit and I love the fruity sweet scent of blood oranges and currant. I am not exactly sure what a currant smells like, but maybe "sweet cranberry" would be a good guess.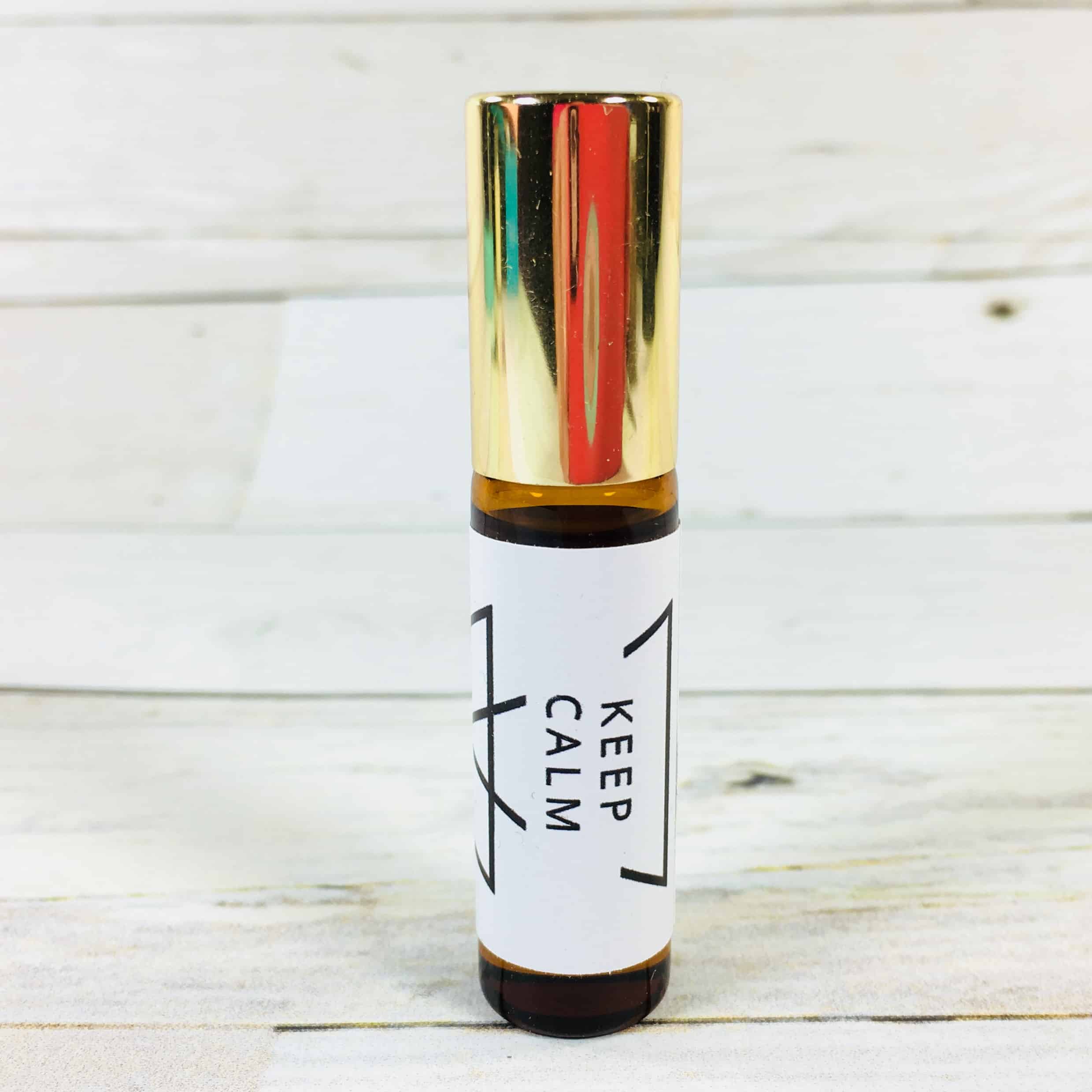 The Willow Field Keep Calm Aromatherapy Rollerball ($14) Pretty much when I see the word "patchouli" I get happy. This aromatherapy fragrance is made with coconut and grapeseed oils and is scented with lemongrass, cedarwood, bergamot, and patchouli essential oils.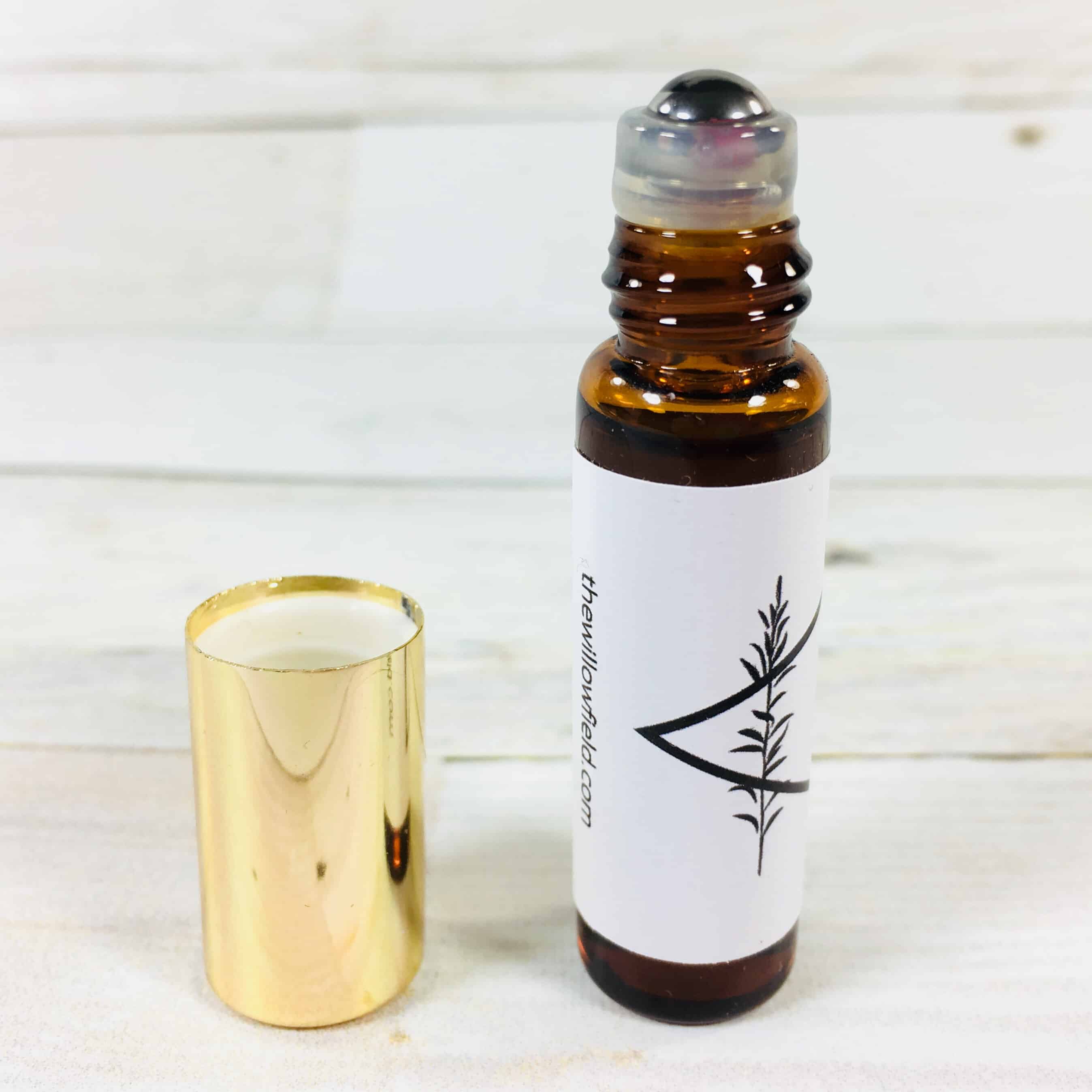 It has a convenient roller ball and is small enough to fit in a makeup bag for on-the-go scent emergencies. Every time I roll it on it smells a little different. Sometimes I can smell citrus, other times it's the patchouli. Either way, it's a winner in my beauty book.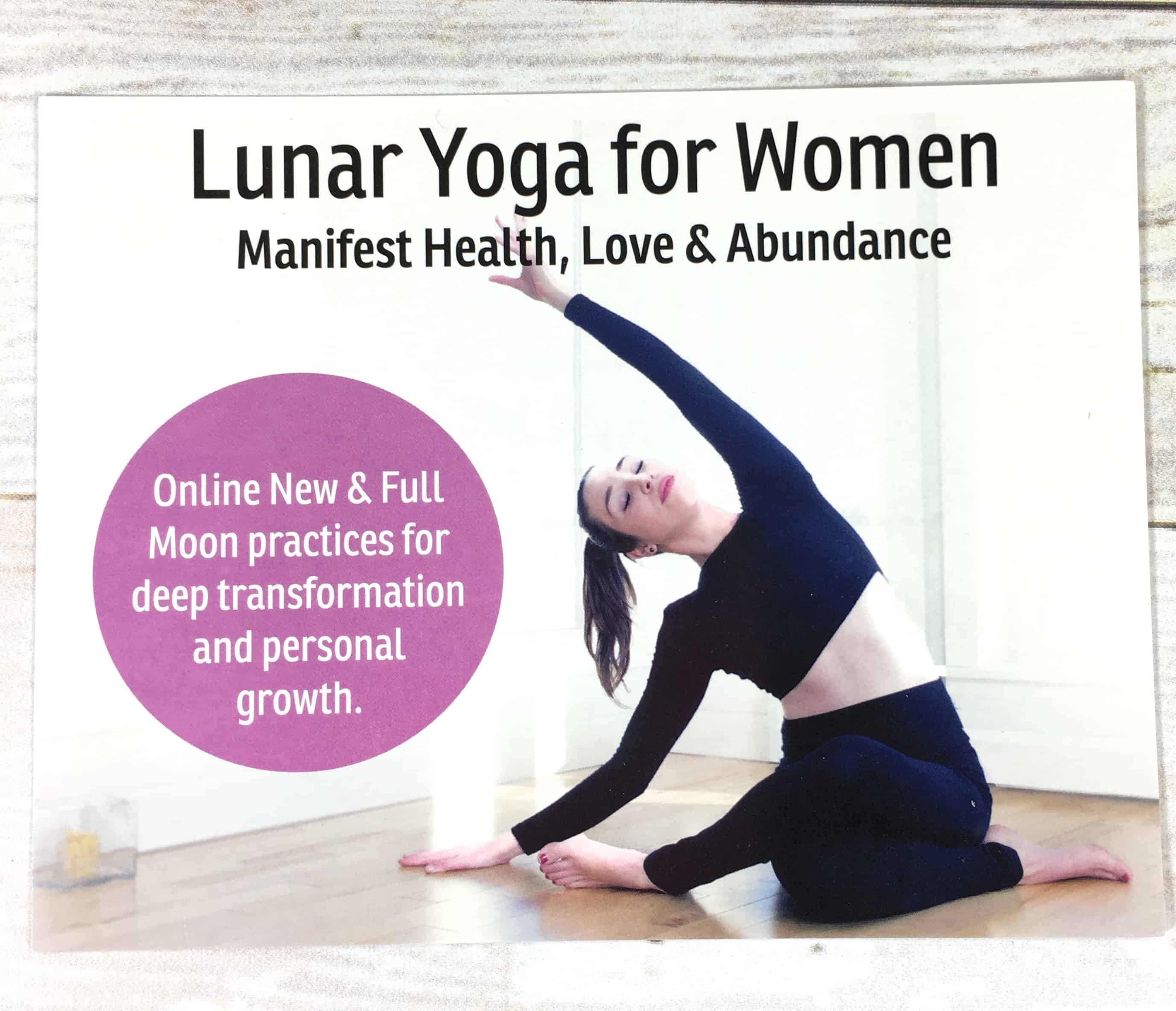 There was also a card with a coupon code for a free one month trial at Lunar Yoga ($25 value). My daughter loves yoga so I plan on sharing this card with her and we can practice during spring break while she's visiting from college.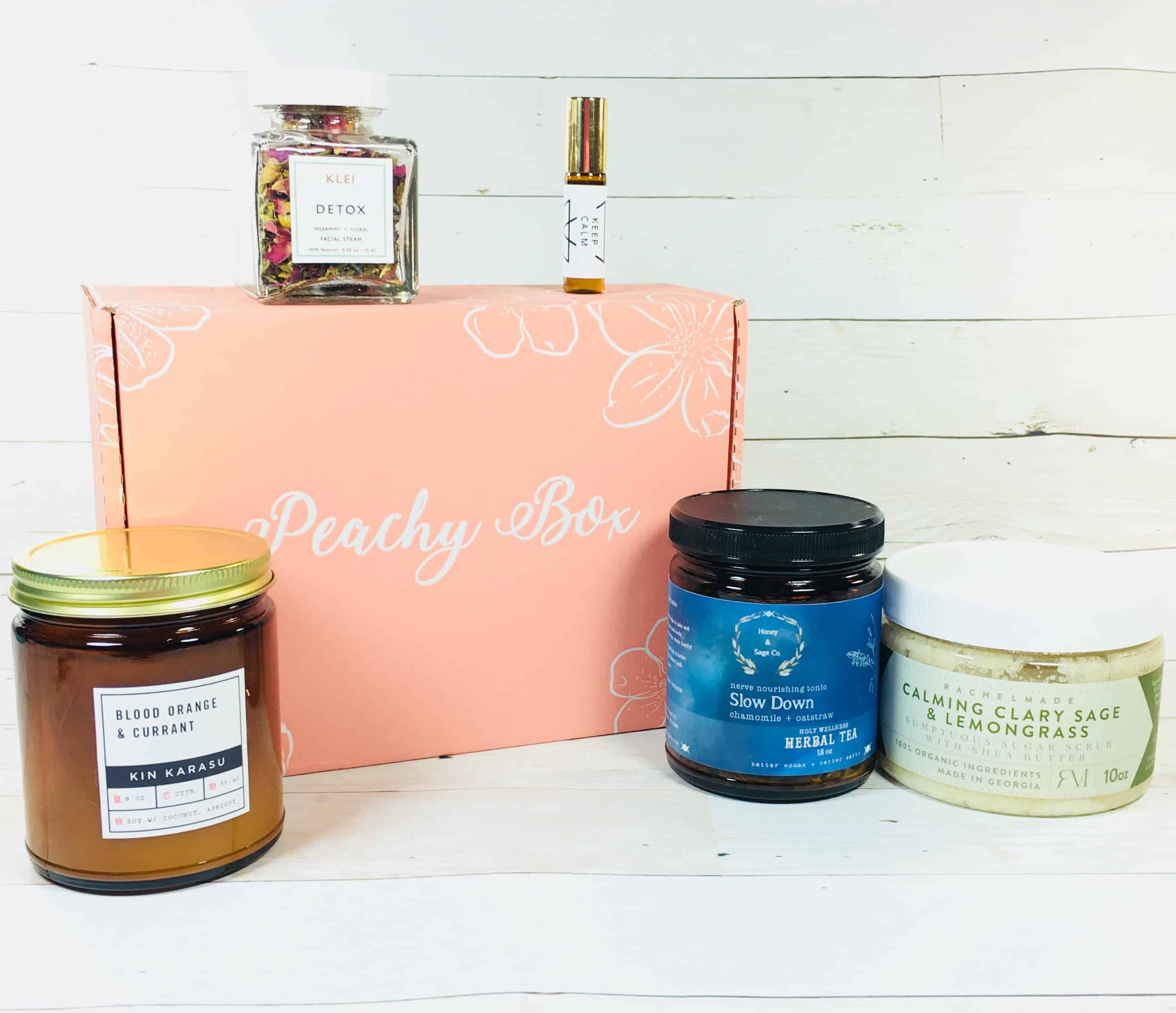 I have to say that this was my favorite Peachy Box yet! I love vegan and cruelty-free beauty products and the more natural they are, the better. Each product was of exceptional quality and I enjoyed using all of them. I thought the relaxing theme and the green beauty products were perfect for this time of year. My March relax box had a value of around $121.70. There may have been fewer items than in past boxes, but the quality was outstanding and I prefer quality over quantity.
Did the March Peachy Box help you relax? Let me know in the comments!