Paper Pumpkin is a monthly box from Stampin' Up that is a crafting subscription kit that delivers creativity to your door. Each box includes everything you need to make a stunning project. With Paper Pumpkin, you'll save time and money while you build your collection of crafting supplies. Every month, you'll receive a unique stamp set with an ink spot or two (that won't repeat a color in a 12-month period). In no time at all, you'll have a variety of stamps and ink to use on other projects. In addition, your first kit includes a free clear stamping block that you'll use every month.

They'll surprise you with projects like cards, gift packaging, home décor, and more for just $19.95 a month (shipping included). 

Paper Pumpkin is celebrating their 5th anniversary and if you order before March 10th you will get the anniversary box and a FREE gift!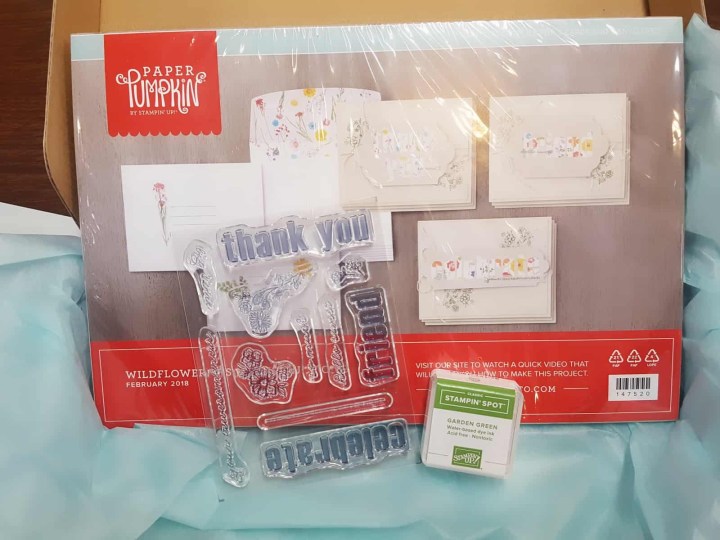 The paper products and supplies other then the ink spot and stamp set are all sealed and held flat with some cardboard.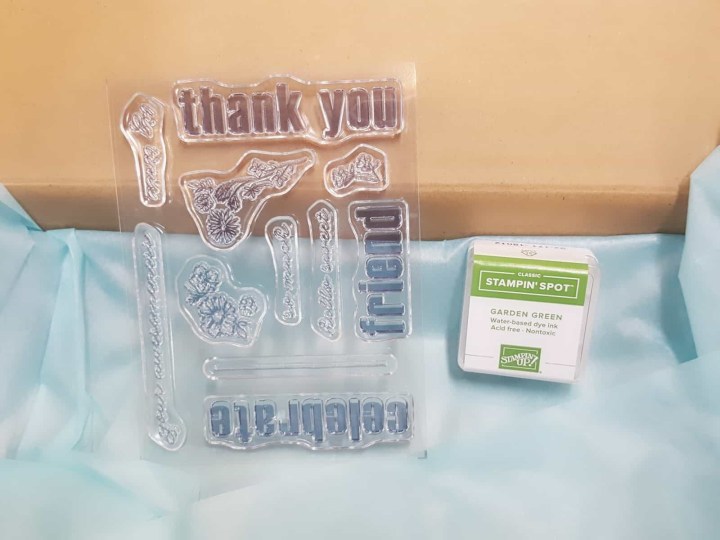 The February stamp set and ink spot. This month we got Garden Green for our ink color.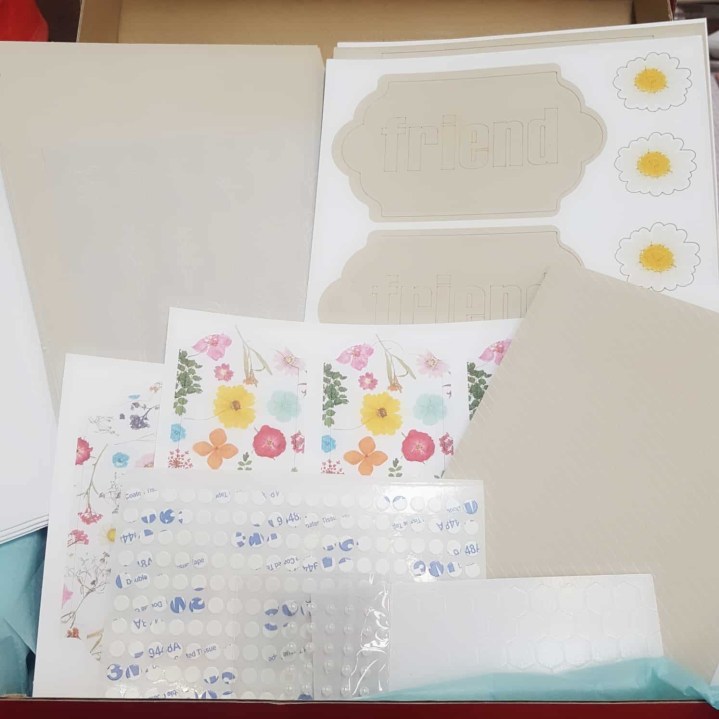 Here are all the products that are in the sealed kit. This month, it was really packed full.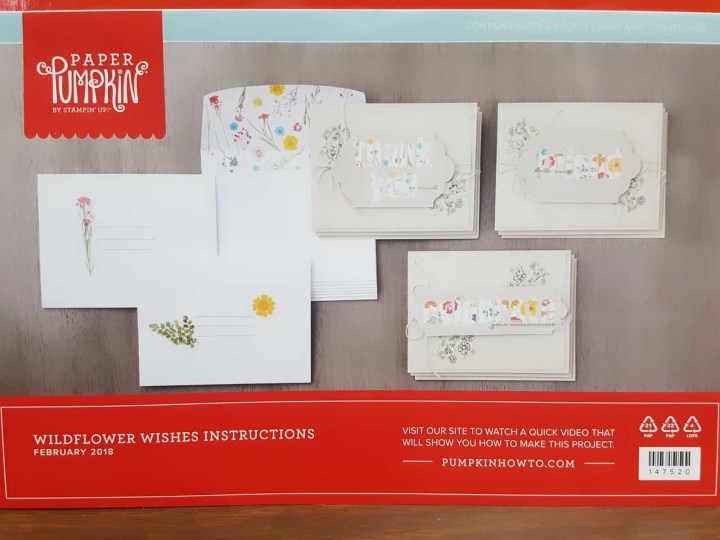 Each month, the Paper Pumpkin comes with an information brochure that folds out and lets you know how to make the projects for that month. This month's box theme is Wildflower Wishes and we have supplies to make some super fun cards.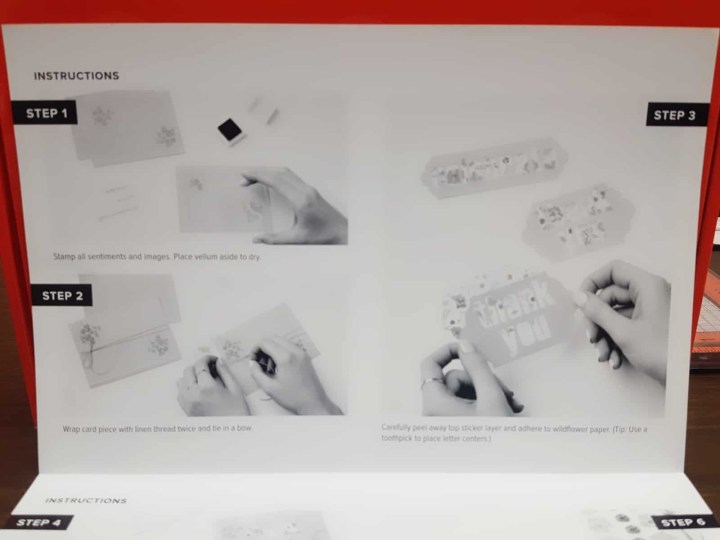 The instructions are easy to follow with both pictures and written descriptions.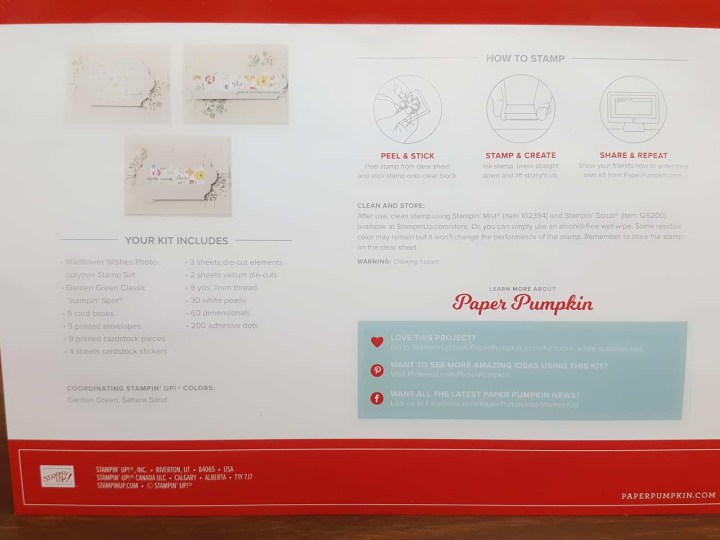 The back of the pamphlet lists the included supplies and a quick note on how to stamp if you are new to it. It also shows the colors that coordinate with the kit. If you don't know Stampin' Up has core colors that it uses in their inks, cardstocks, papers, and embellishments so if you see the color listed it will be the same in all products with that color. The coordination and ease of making things match is one of my favorite things about Stampin' Up.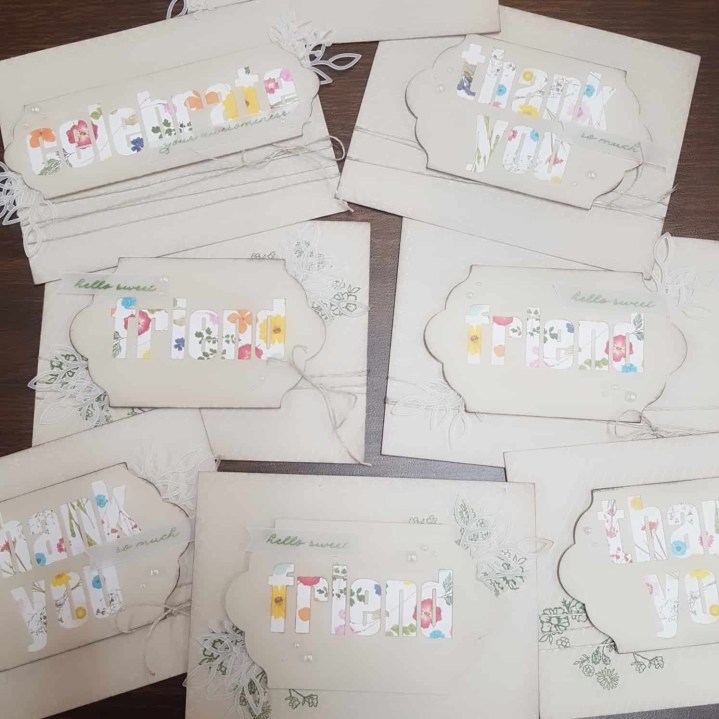 I was inspired but the cards this month and did many like the instructions suggested. This month was a great mix of vellum, stickers, layering, and gems.
I also played around with the theme and did some other cards. Here, I used some scraps of colored cardstock to back the frames and then used the stickers designed for the envelopes to decorate the cards. I love the flexibility of the designs and how you can take the inspiration Paper Pumpkin provides and work from their with your stash.
Paper Pumpkin sent a really fun card kit this month. With all the cards this month and steps it took a bit to get through them all but I was I was also mixing up the designs and digging into some of my personal stash. With my kits I can do them as is or play around with them and be inspired for other designs and projects. As I've said before the stamps and ink spot can be kept for future stamping and this month the stamps had some great words in them for my to-go box. While we did not use the larger stamps on these cards they are words (celebrate, friend and thank you) that can be used in so many ways. I've got ideas running all through my mind for these!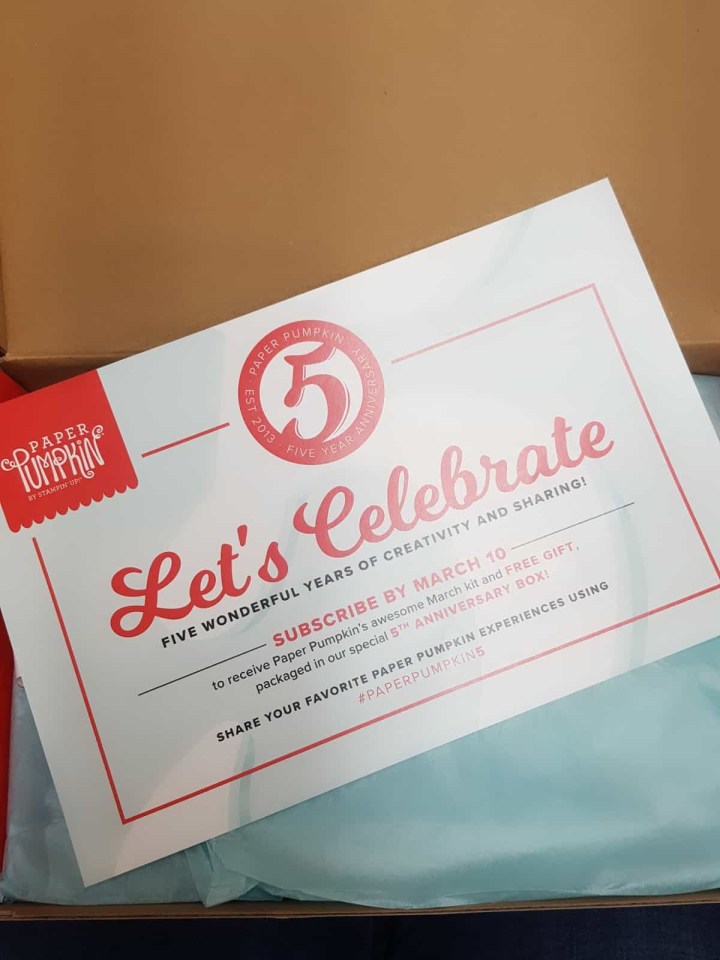 Don't forget to sign up by March 10th to get the FREE Gift and sure to be amazing 5th Anniversary Box!
What did you think of this month's Paper Pumpkin kit? Do you enjoy sending and receiving hand made cards?