NOSEJOY is a monthly subscription box that sends items for your olfactory pleasure! Make your nose happy with lovely smelling soaps, candles, lotions, and more for $34.95, which includes shipping. Each box will be curated to the season and will include upscale and boutique brands.
Enjoy 4 to 5 scented products delivered to you each month. Generally every month will include a candle and a soap, plus other items for home and body. Product sizes are full size or travel size.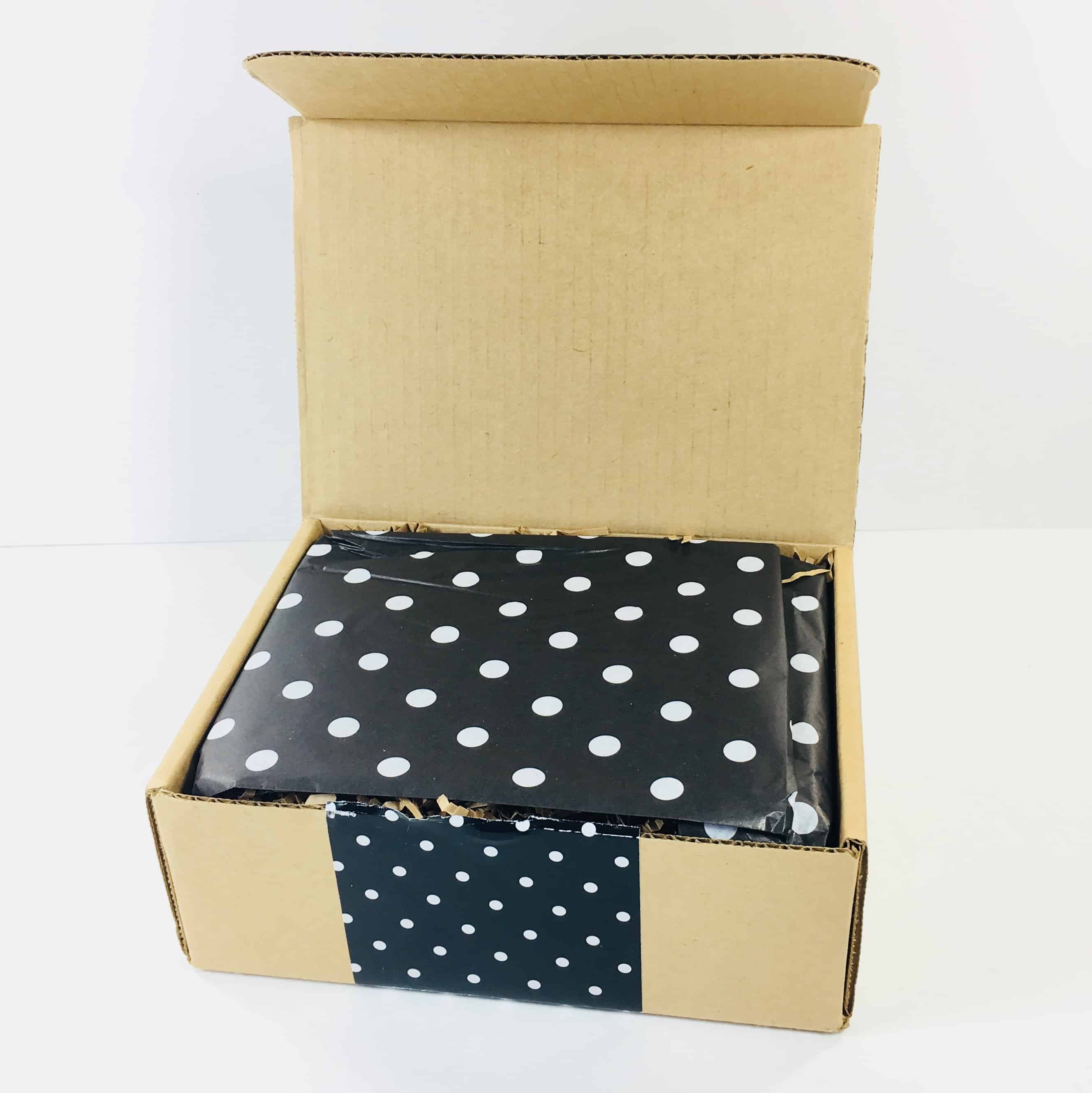 The presentation was lovely, with a seasonal sticker on the outside and patterned tissue paper inside. I love that the sticker outside the box is changed every month, it is a nice touch!
DEAL: Get $5 off your first box! Use coupon code HELLO5.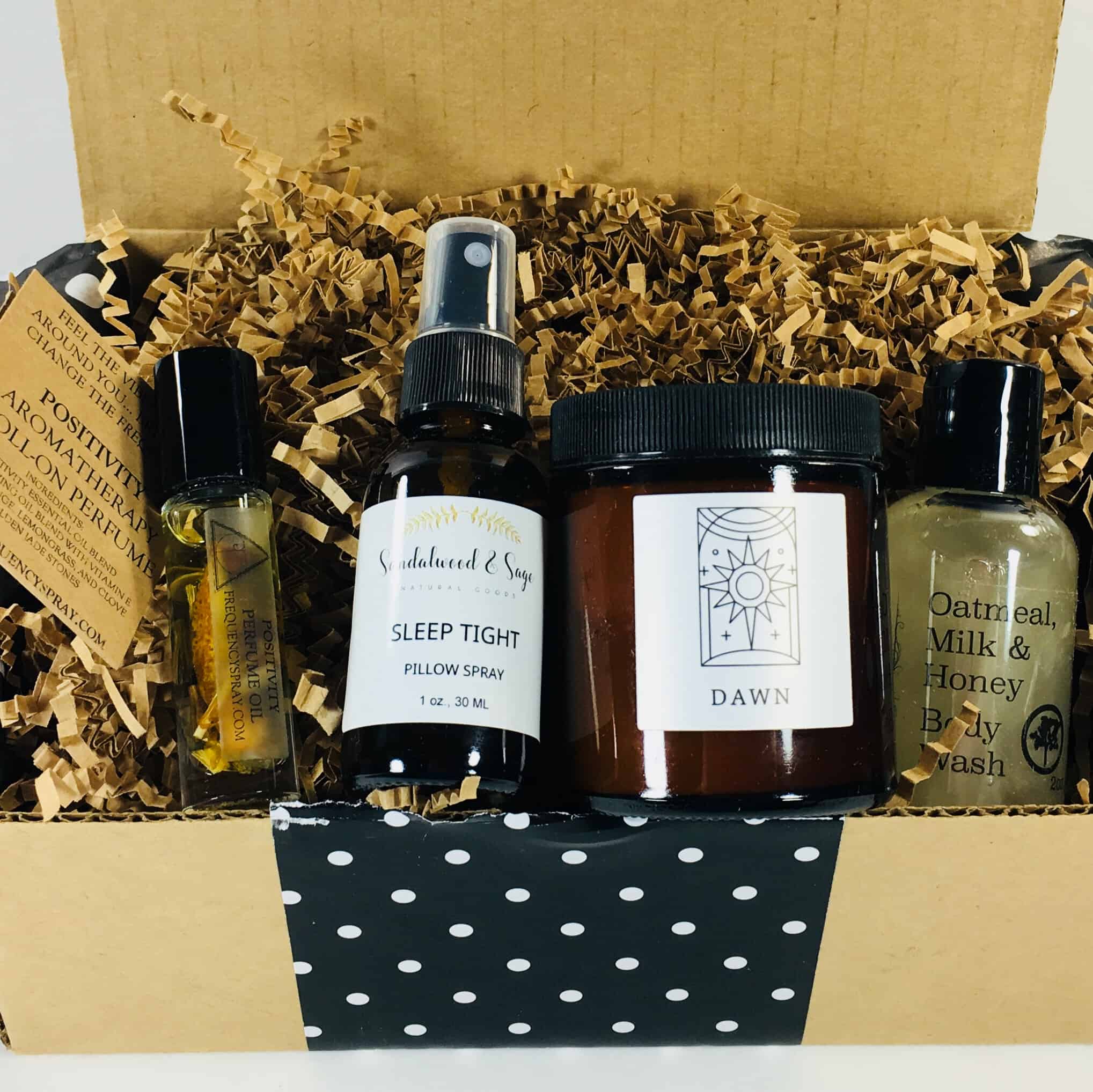 The products were tucked into shredded paper squiggles and arrived safely in my mailbox.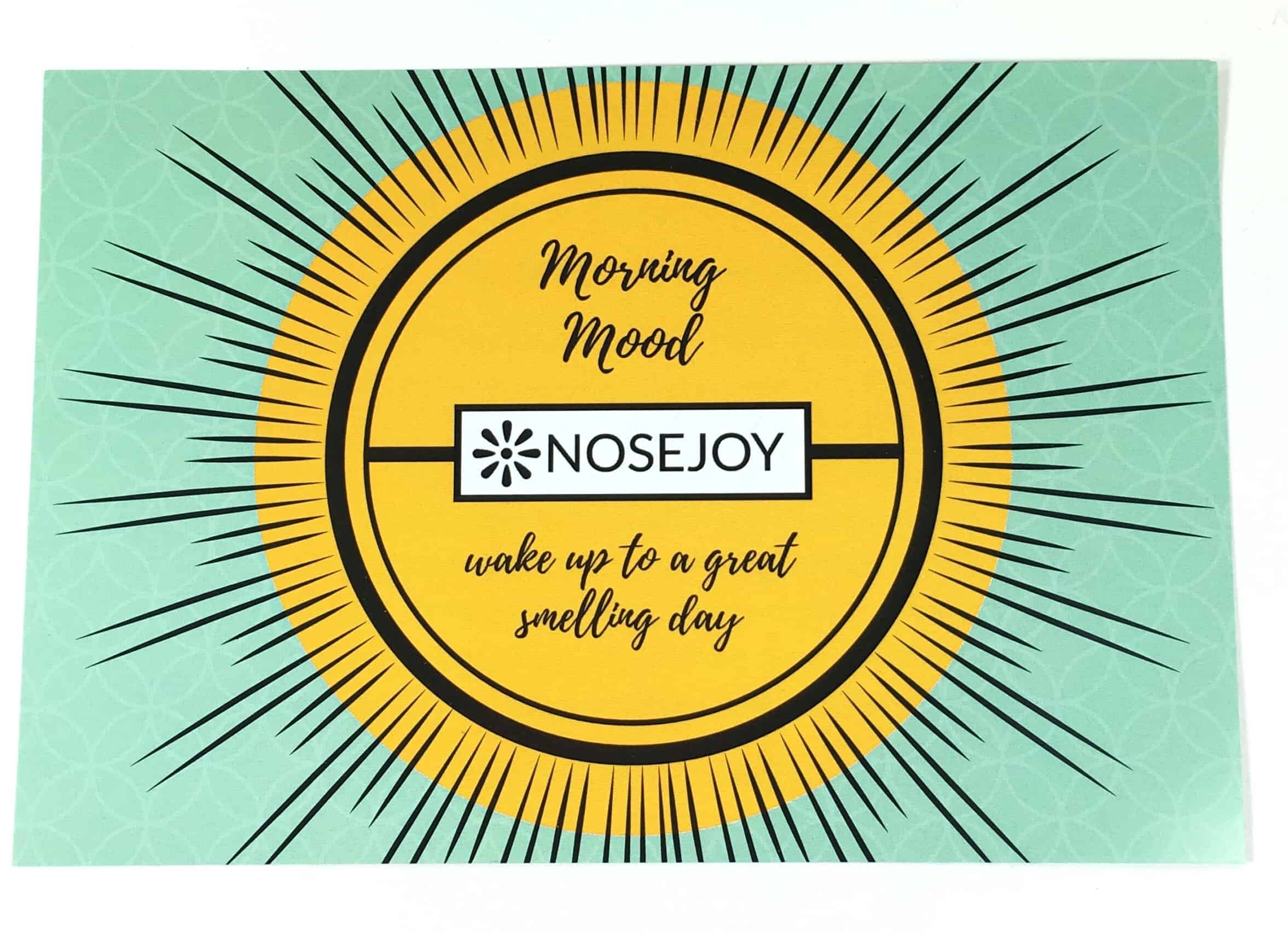 I found a card that announced the March theme, Morning Mood.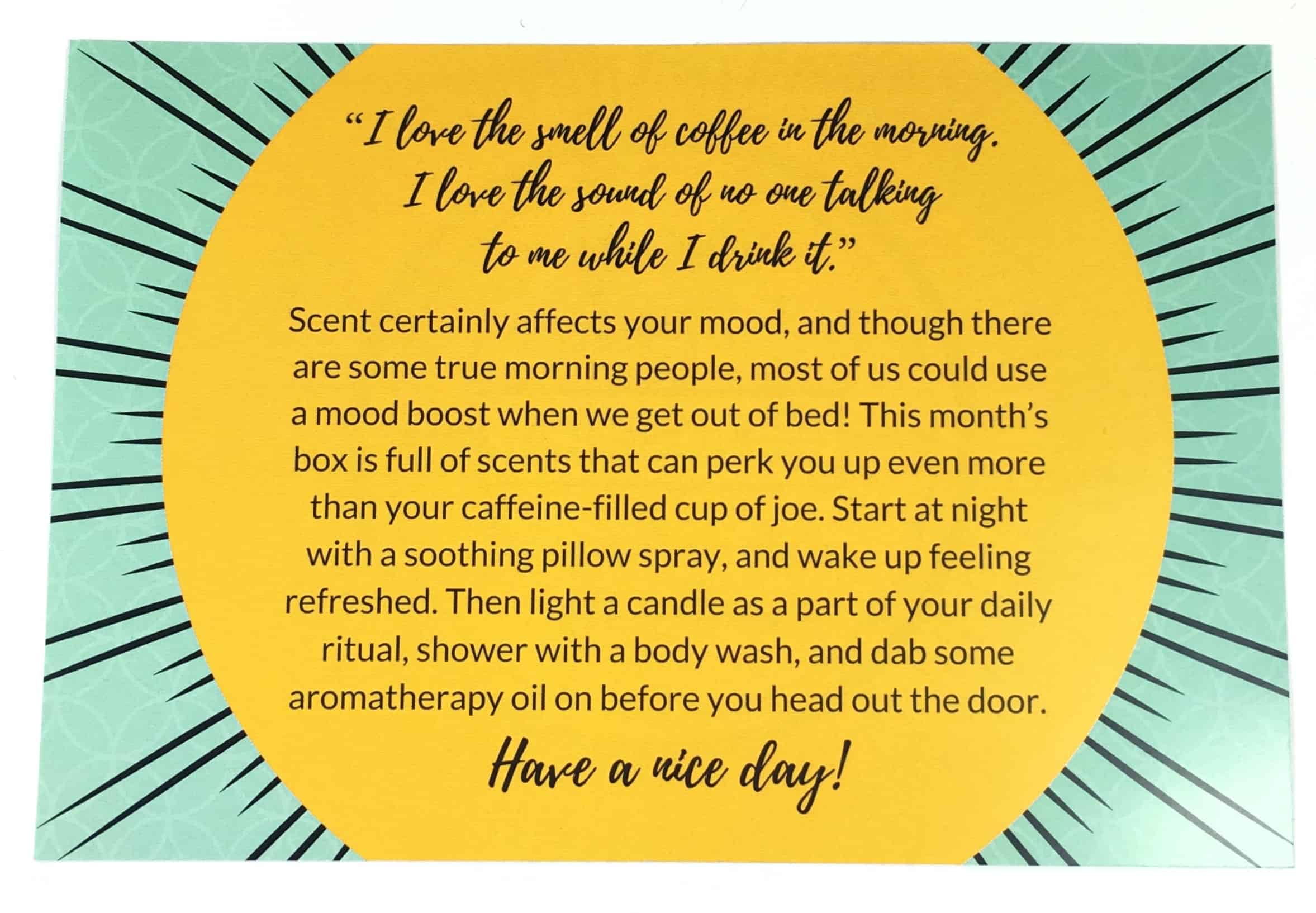 You can feel indulged all month long with the items in this month's box. I always feel like NOSEJOY puts a lot of thought into the scents that go into this box and I am always pleased with the curation.
I found a second card that listed each item, some info about the item, the retail price, and where to find more. It also had a discount code for one of the makers in this month's box.
Everything in my March 2018 NOSEJOY box!
Herland Home Dawn Candle ($11) Have I mentioned before that NOSEJOY sends some of the best smelling candles? This is everything I love in a candle scent and it's made with soy wax. This scent is "for the old soul and wild child."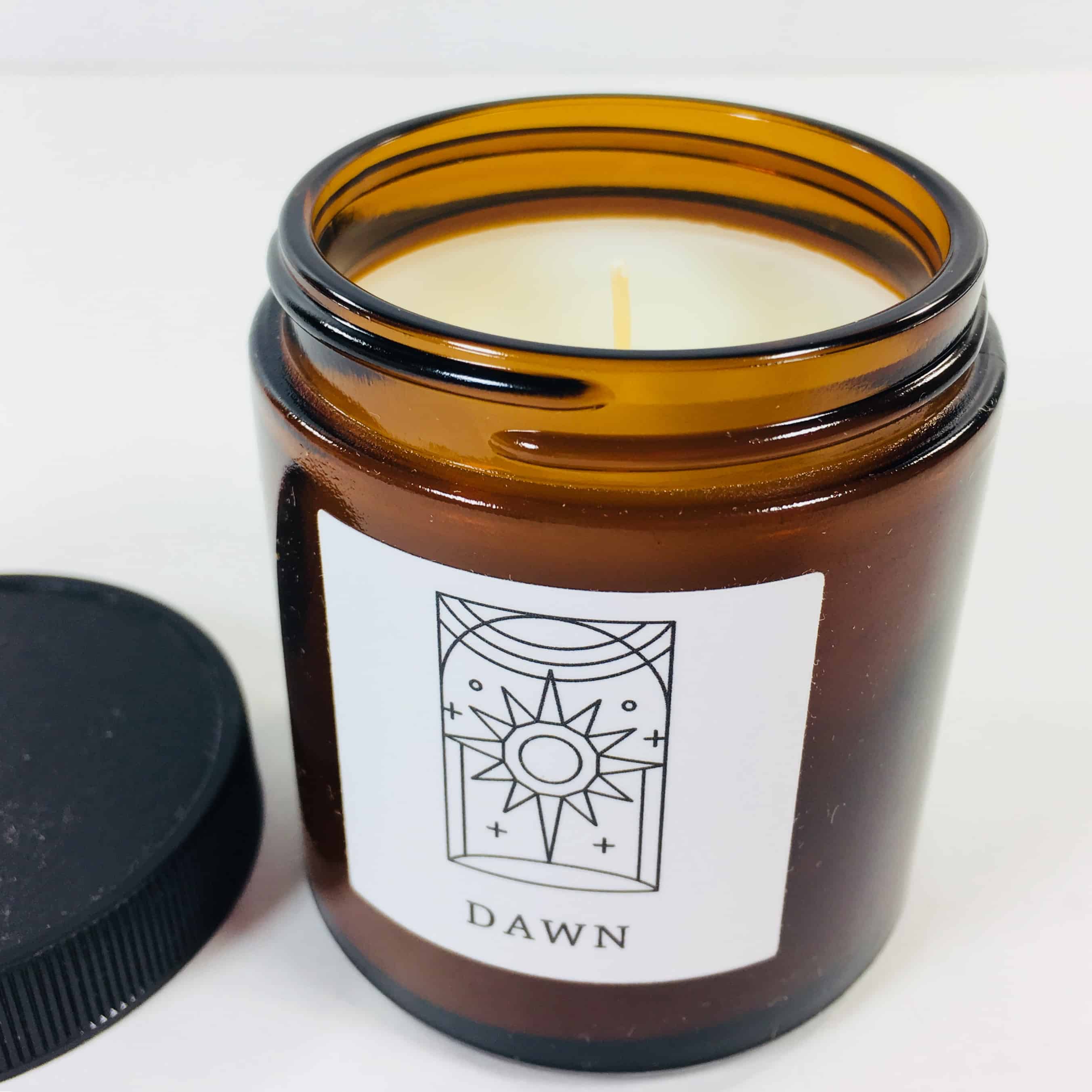 The scent notes mention tobacco, cedar, vetiver, black pepper, sandalwood, amber, patchouli, and aged teak wood. I imagine it smells like an old library where someone was recently smoking a pipe and maybe eating pears. It smells warm, sweet, and woodsy. It even smelled this good while it was burning. I love it!
Sandalwood & Sage Sleep Tight Pillow Spray ($8.50) I love room sprays that are gentle enough to be used on my body. I can't say the same thing about Febreeze.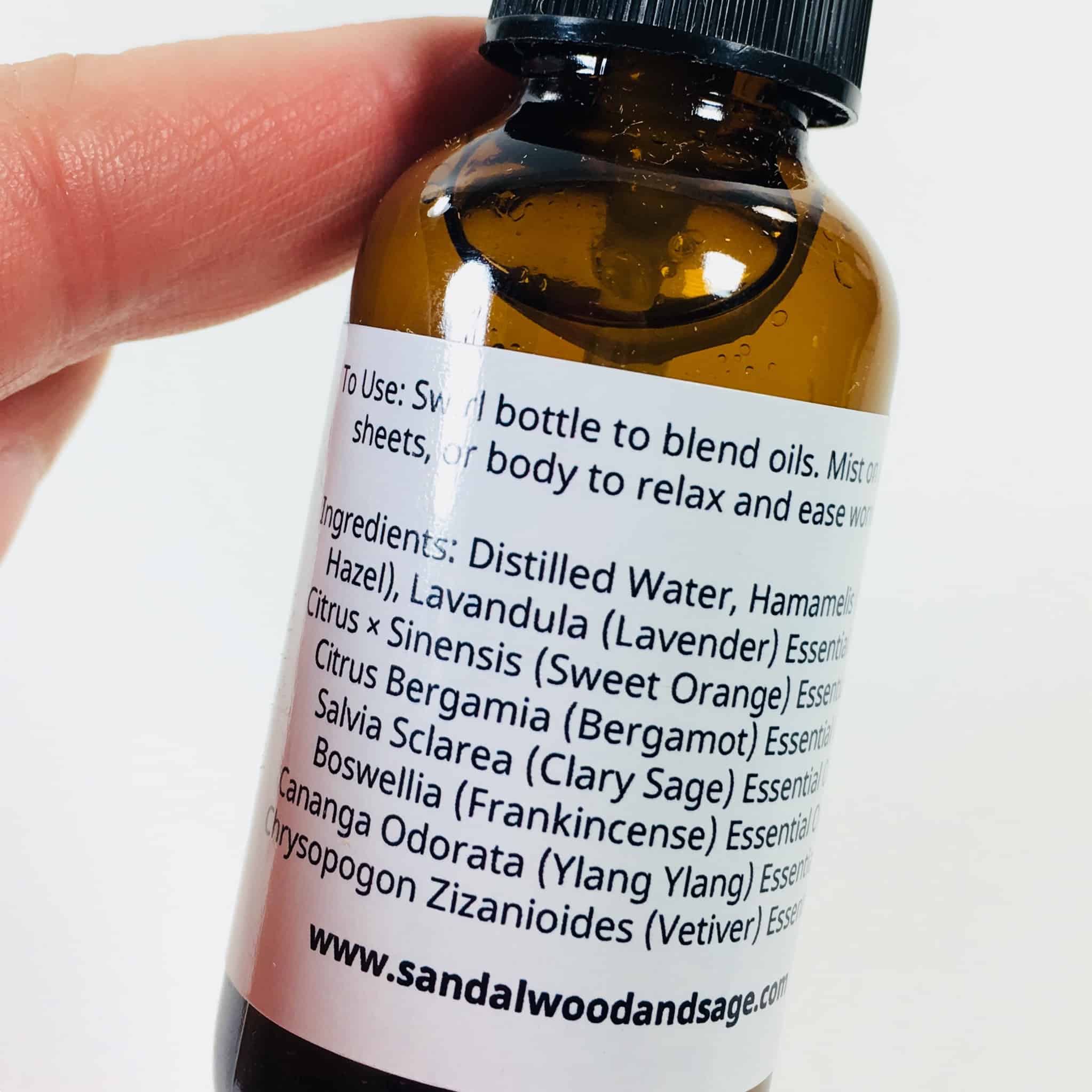 Just shake it up and give it a few spritzes. There is a blend of 7 essential oils including lavender and ylang ylang in a base of witch hazel and water. It smells lovely and warm, plus it might help you drop into sleep a bit easier.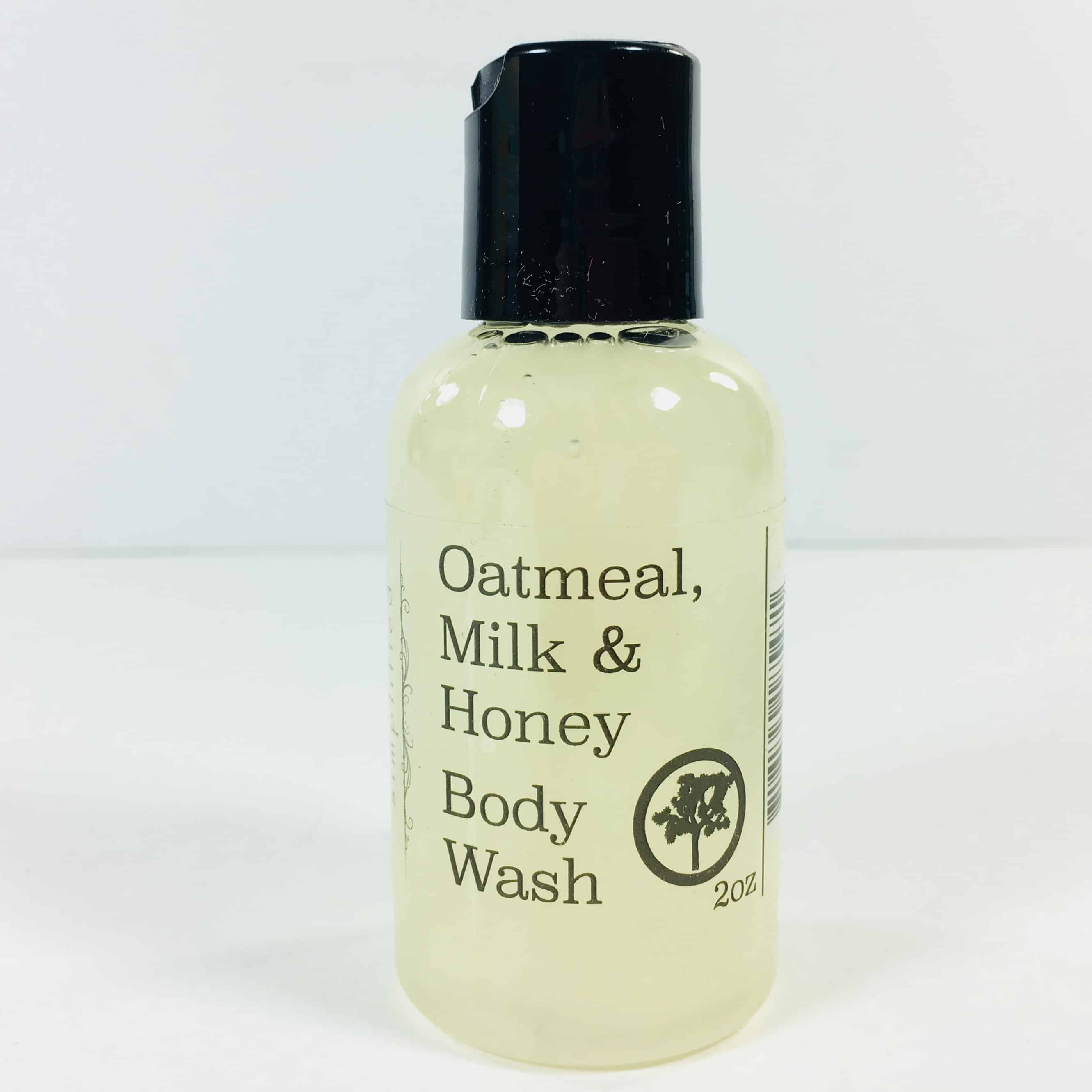 Simplified Soap Oatmeal Milk & Honey Body Wash ($6.25) I love to smell good stuff throughout the day and this provided a whiff of fragrance as soon as I jumped in the shower. It reminded me of a cherry almond lotion I used to wear. The only downside is that I wish that Simplified Soap had a list of ingredients on their website. The ingredients in this soap are similar to what you might find at Bath and Body Works.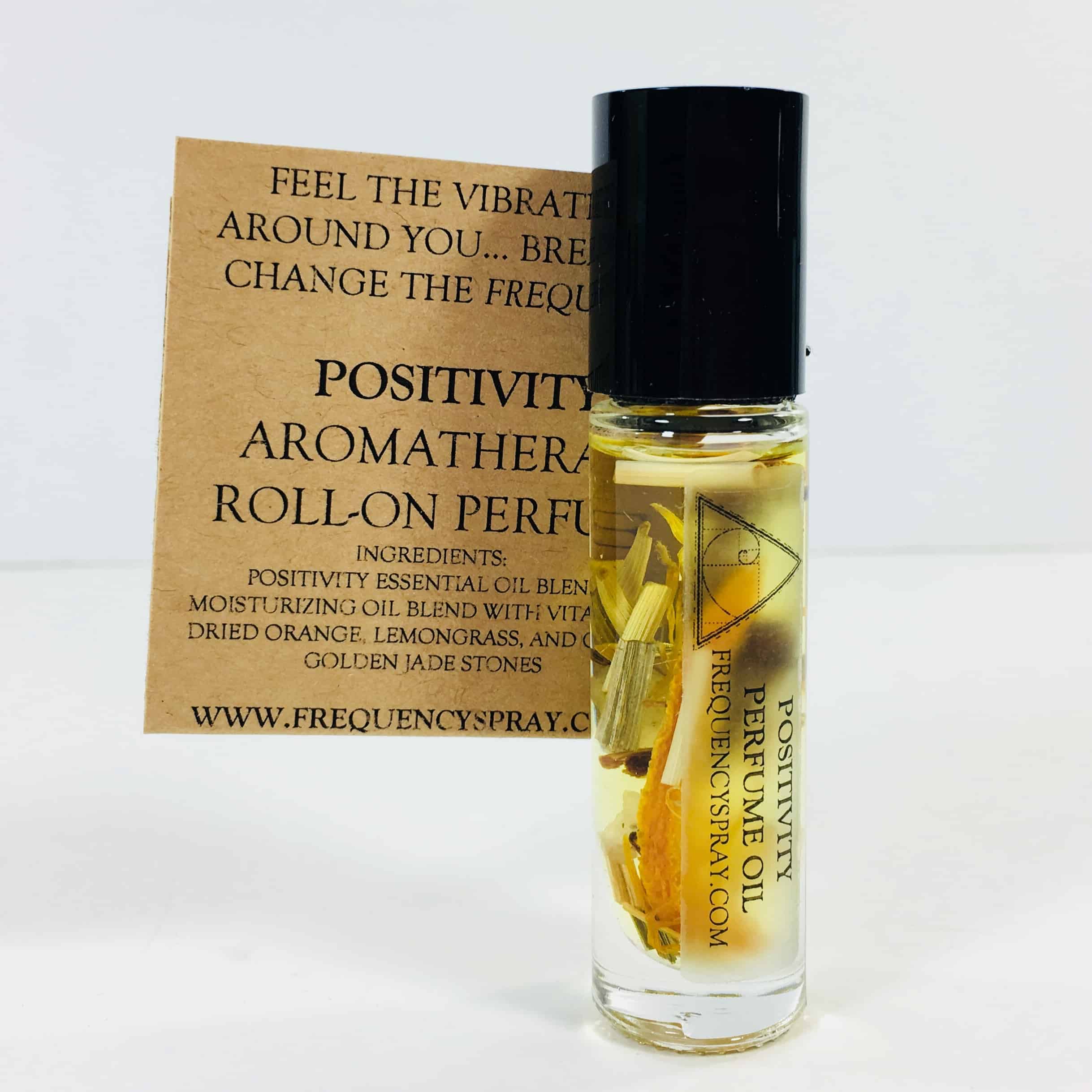 Frequency Spray Positivity Aromatherapy Perfume Oil Roll On ($9.99) According to the card attached to this roll-on scent, you should "focus your mind on positivity and happiness." I think that's a great way to start the day!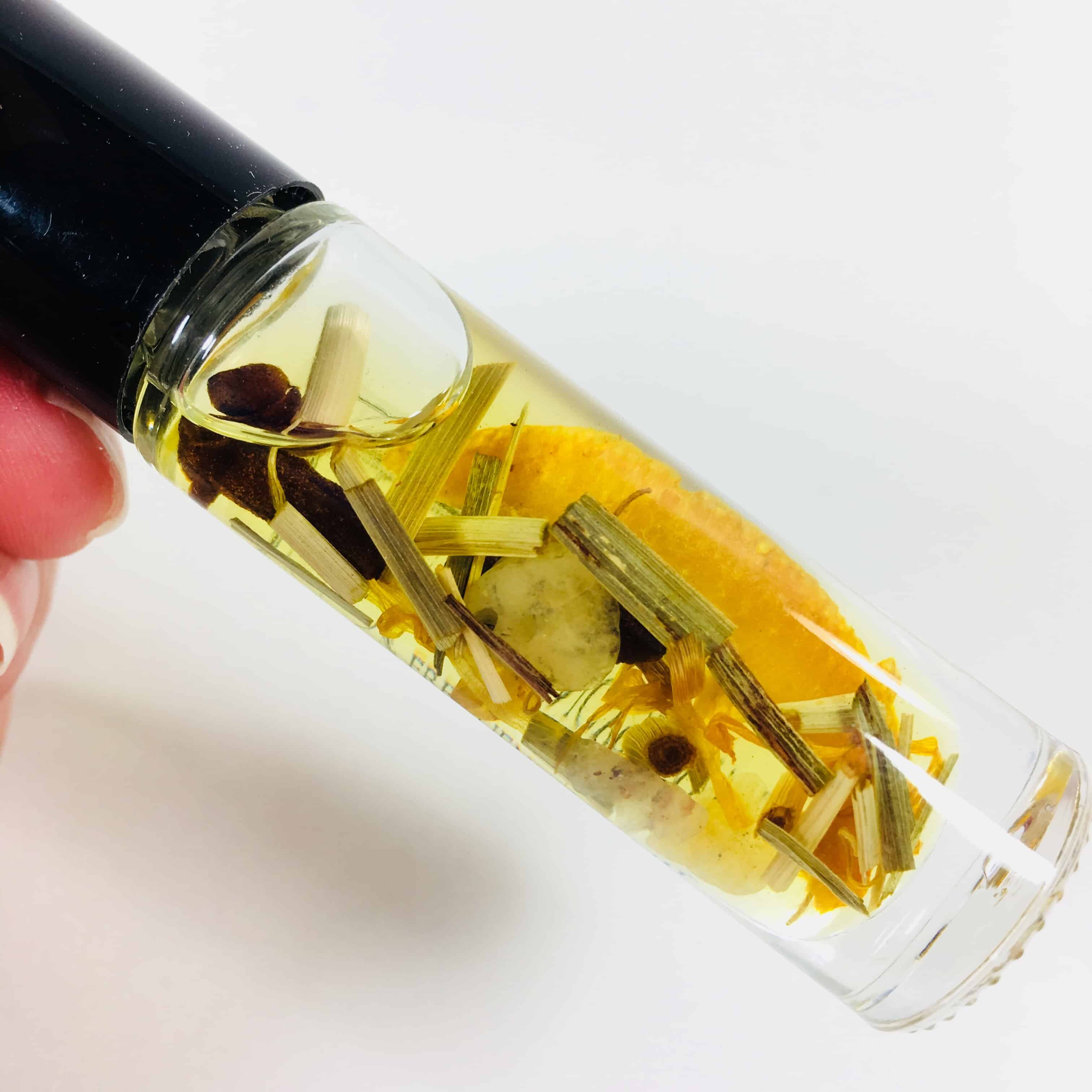 The base of this natural product is sweet almond oil, grape seed oil, avocado oil, and vitamin E and it is scented with a blend of 6 essential oils. Golden jade stones, dried orange peel, dried lemongrass, calendula petals, and clove buds can be found floating around inside the bottle.
Just roll on pulse points and breathe deeply. The scent is a combo of lemon, orange, lemongrass, peppermint, rosemary, and cloves. It provided a burst of sunny citrus and made me happy to smell it, I love citrus!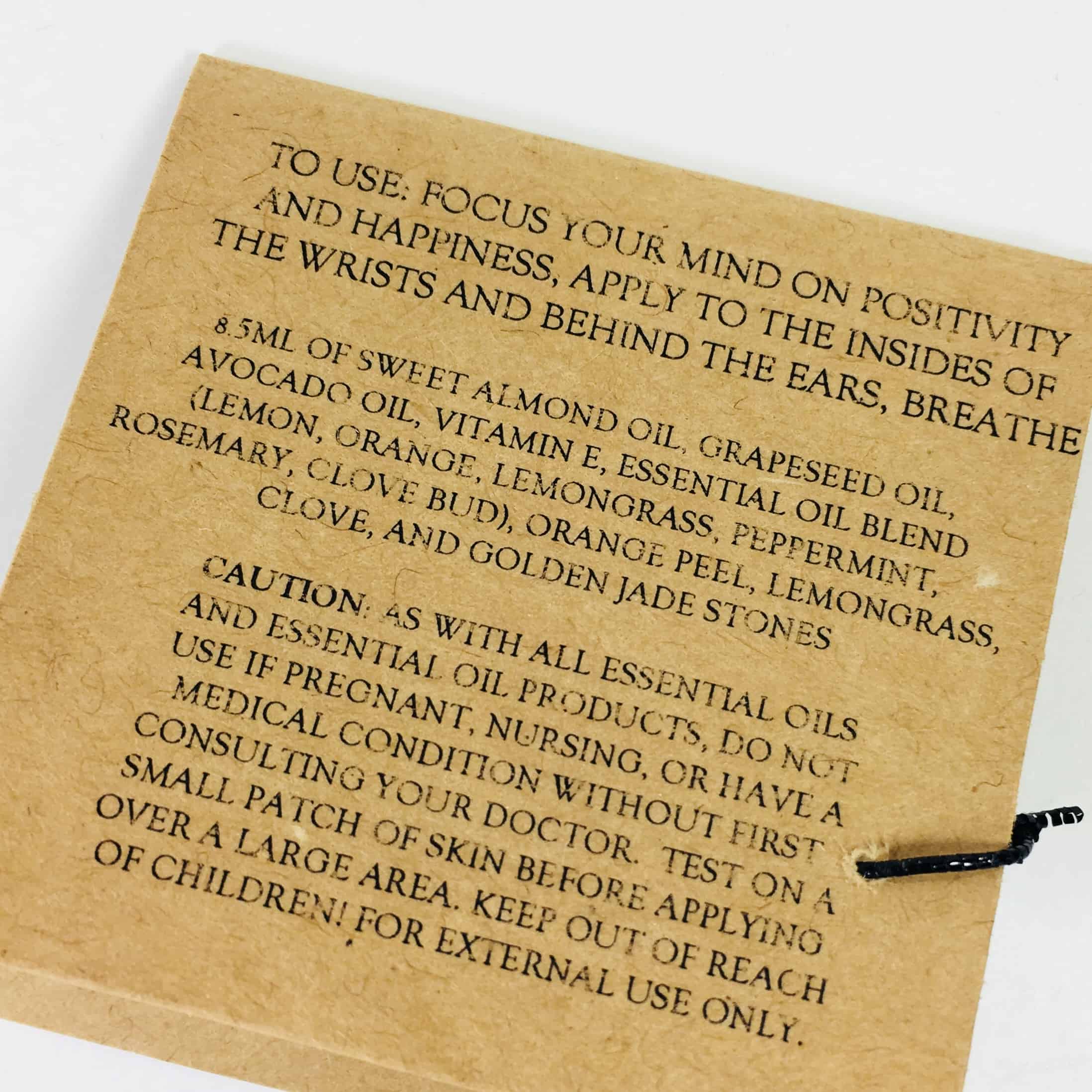 I don't think enough companies place this caution on their products, but as always, consult with your doctor if you are pregnant or nursing and swatch to make sure you aren't sensitive to the oils.
I am always extremely pleased with my NOSEJOY box, but I was especially smitten with this March box! Two of the items were natural beauty products and I appreciate that NOSEJOY sends that type of product along with more commercially made items. The candle this month was one of the best I have ever used! NOSEJOY always puts a lot of thought and care into choosing the items every month. I found the products to have a value of around $35.74. This is right around the cost of the box but I doubt I would have discovered any of these items on my own, plus, shipping is already included in the price. I really believe NOSEJOY has a nose for finding great smelling stuff. This box features lovely curation and I look forward to discovering items that please at least one of my five senses (and sometimes more) and learning about new, undiscovered (by me, at least) brands.
Have you tried NOSEJOY? What do you think of this box?