eSalon Custom Hair Color is an at home custom color subscription. When you first log in and sign up you fill out a survey and answer questions about what you are looking for in a color and what color you currently are etc. eSalon then has a chart showing where you are and what would work for you. From this, they will send a custom blended color right to your door. They have recently changed up their two different subscriptions into one so we got a large box this month with out color and the extras.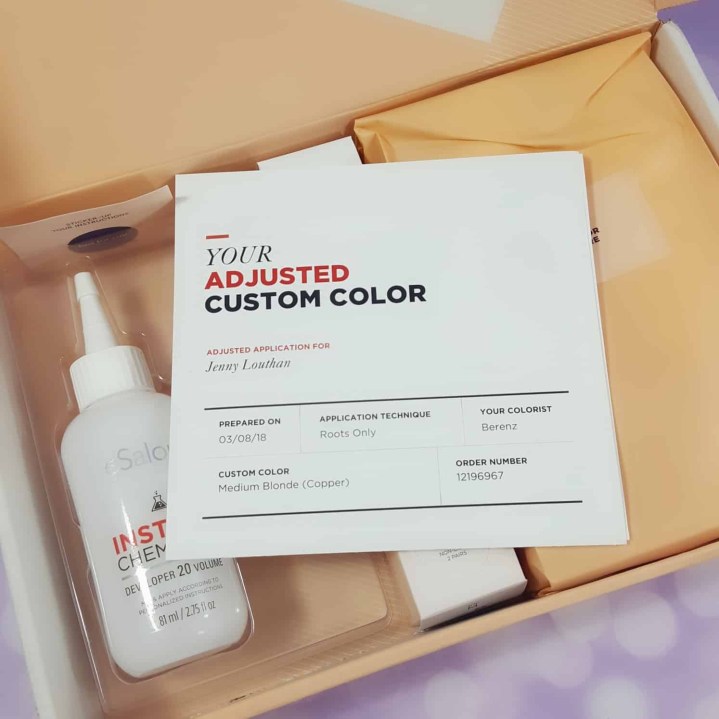 First look in the box and you will see your customized information and instruction card on top of your coloring supplies and your extras.
DEAL: eSalon's color is $24.95 per box, $19.99 on subscription – try your first month for $10 with this link!
The box comes with a bottle of the developer and color.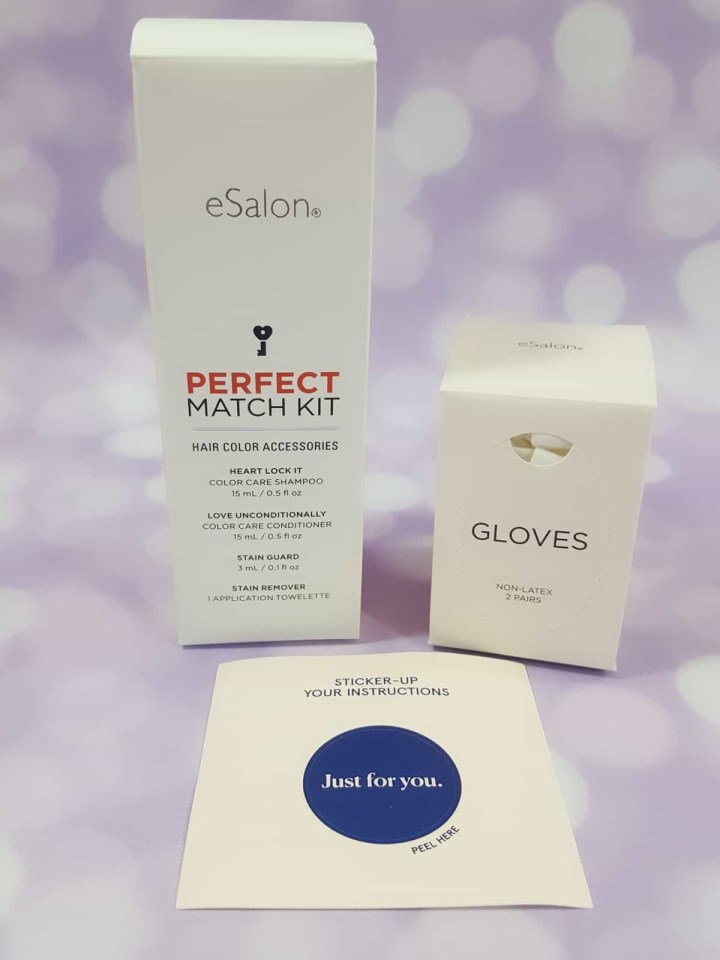 And a box with the perfect match, gloves and a sticker for your instructions. The sticker is a new design this month.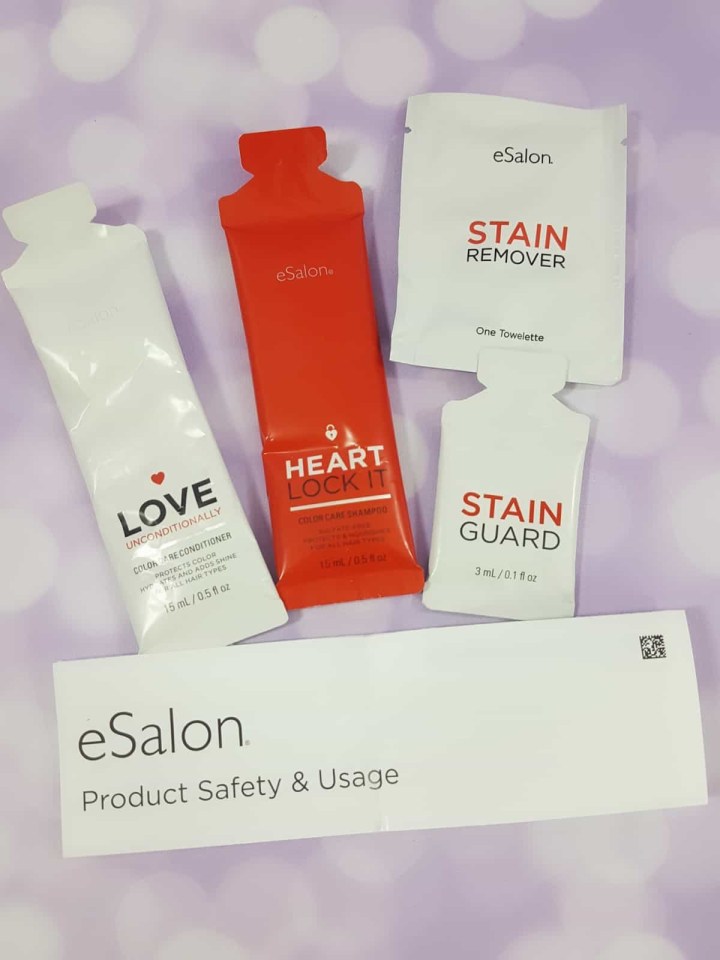 The perfect match box comes with stain guard and remover, and shampoo and conditioner.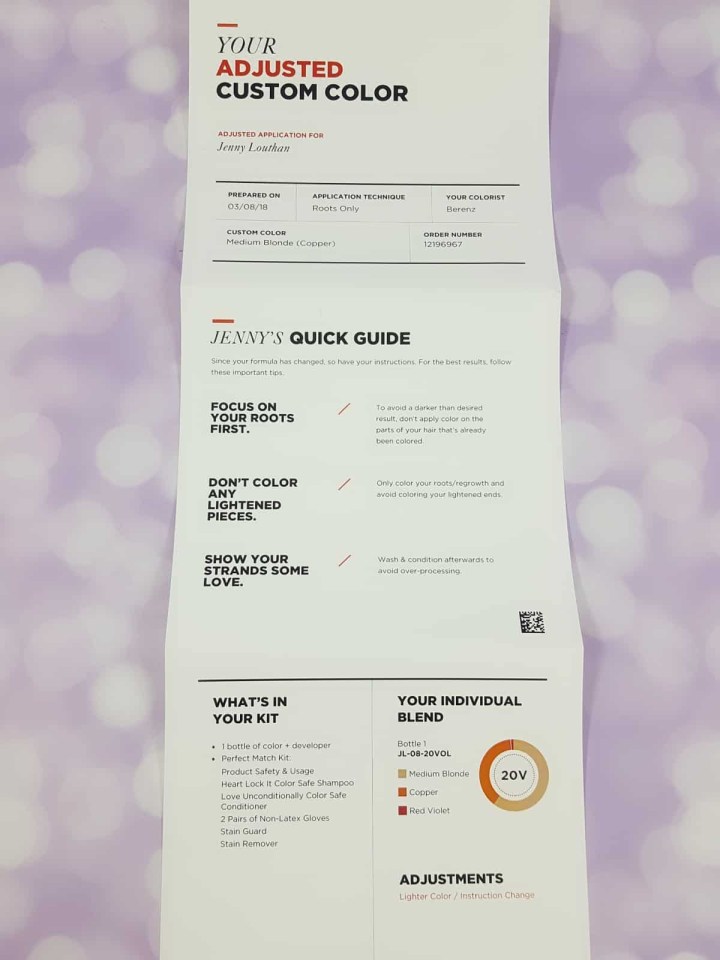 One side of the insert comes with basic information about your color and then if you made any changes online.
I tend to make my changes right after I have colored my hair so that I don't forget the next time. After my last coloring I knew we would be going into spring before I colored again so I went online and asked for a shade lighter color.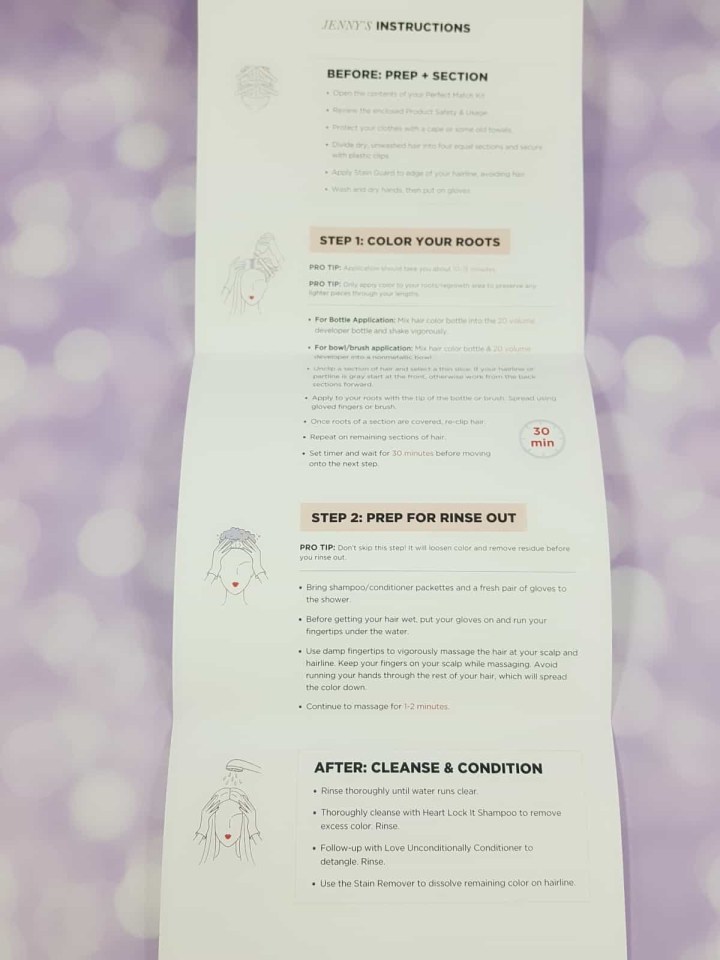 The instructions on the back side of the insert are easy to follow.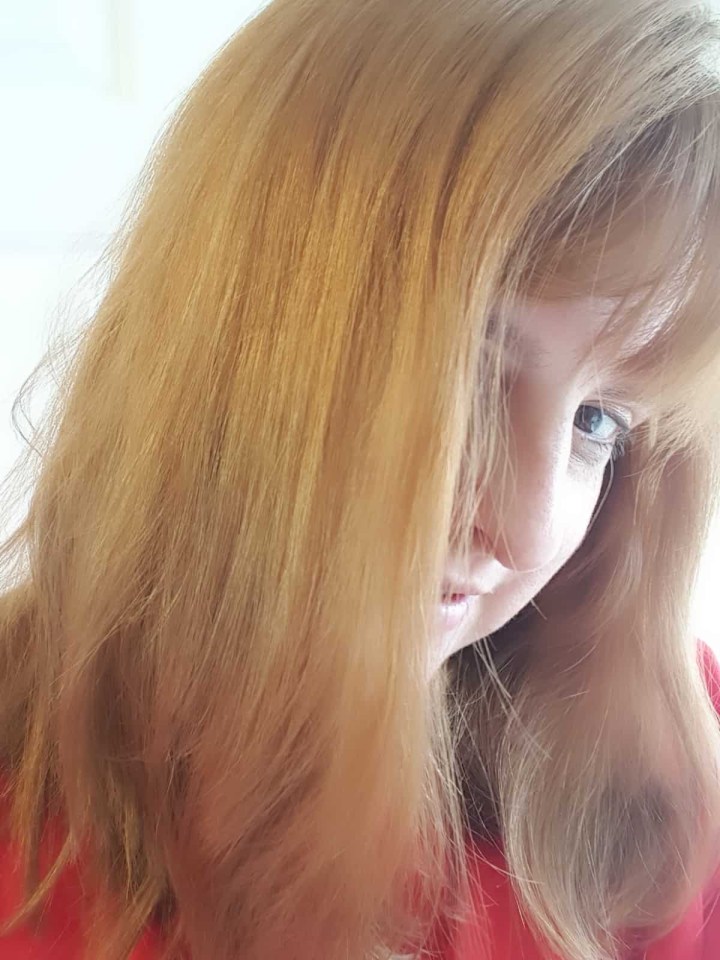 Here is me before I colored my hair. I don't go for a major change but just a refresh and a bit of a grey cover up. I will say for some reason my hair looks a lot lighter then it normally does when I've colored it. I did go and get a bunch cut off and it thinned out a bit so maybe that has something to do with it but I was so ready for a change.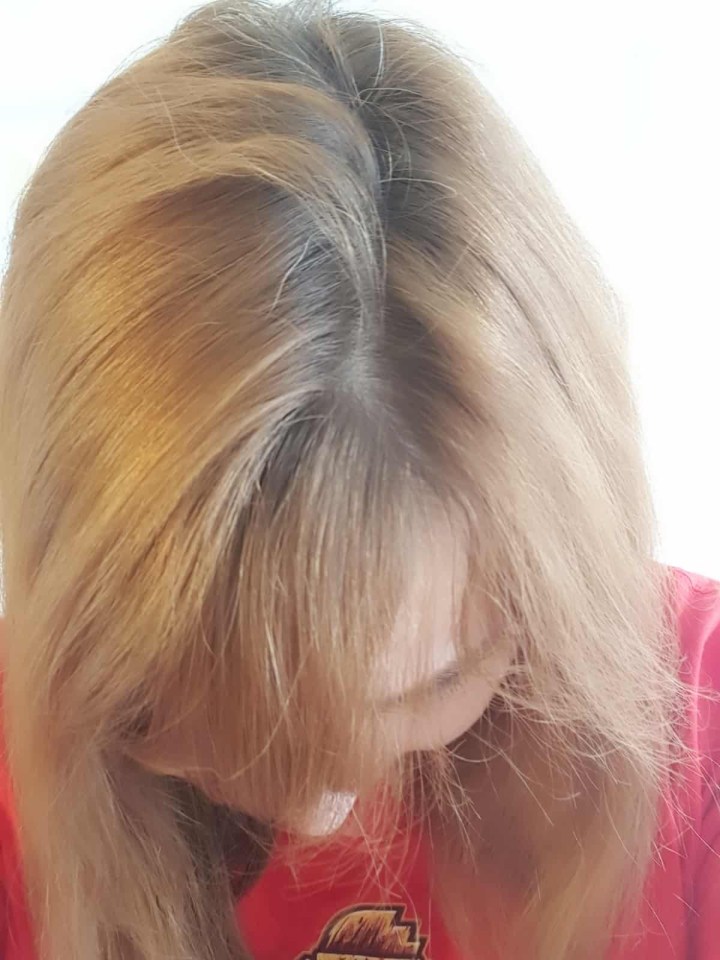 Here is my dreaded top down pic. I'm glad I don't see the top of my head very often or I might be upset with the aging that is going on up there. I think I'm over aging pretty well but these fairy strands are telling another story.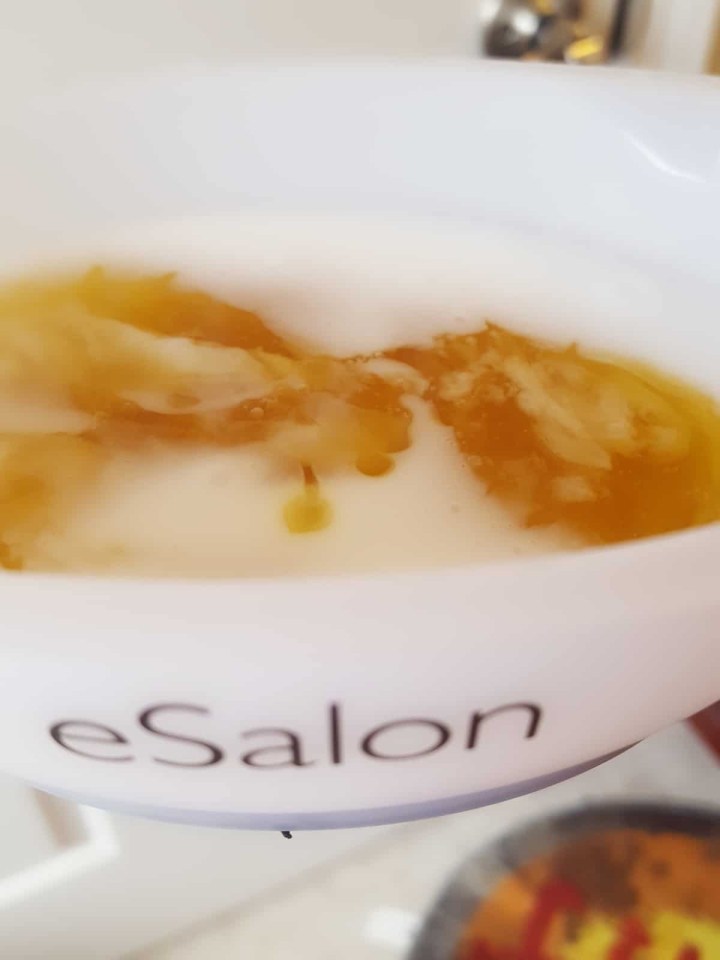 I have a bowl and brush that I got as an extra from eSalon. To start, I mix the developer and the color and get all of my supplies ready to go.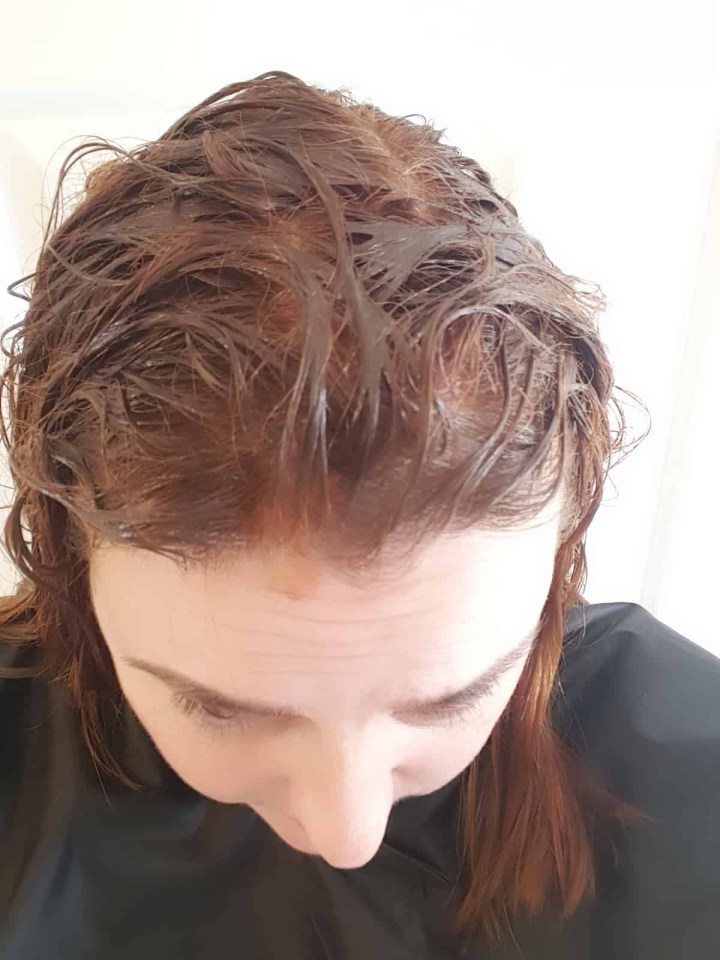 Color is in and I'm ready to wash it out. I wear the eSalon cape to protect my shirts when coloring. I used to just use a towel but it was so heavy and clunky that I added the cape to one of my orders and it is so much easier to use and wash up.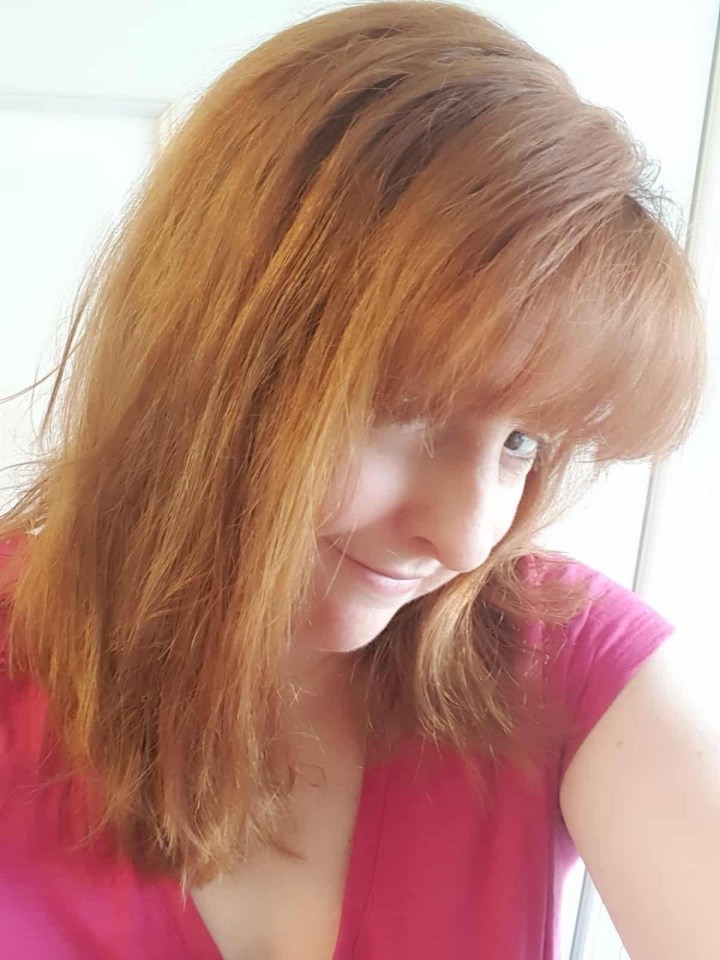 All washed up and partially dried and ready to go.  Just look at that fantastic color. So pretty.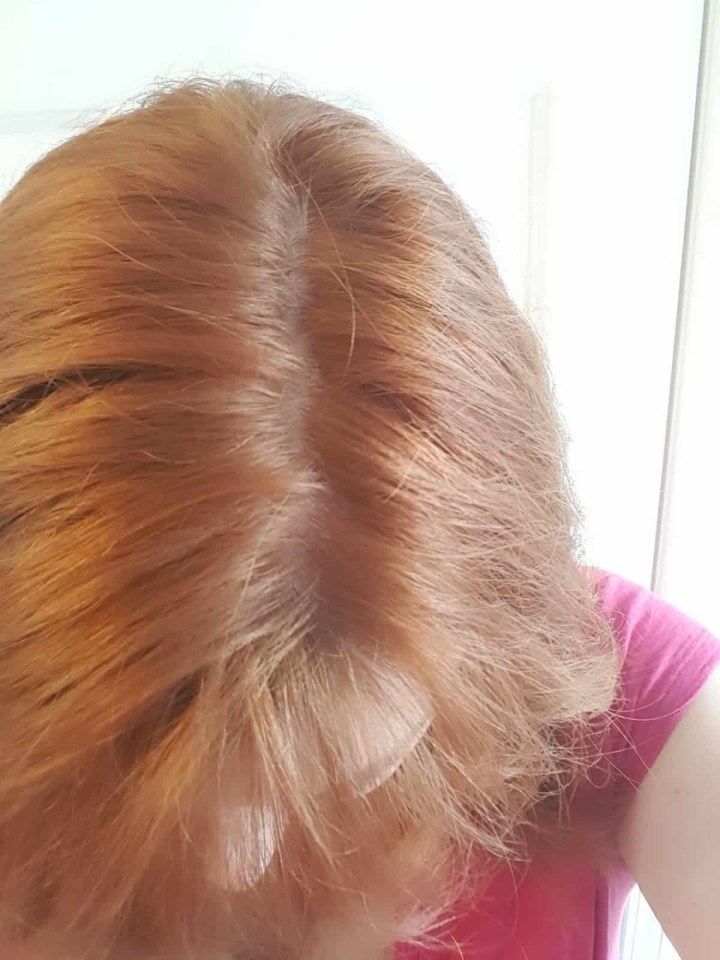 I have happy hair now and my part looks so great. It really does amaze me each time I color and do this top down pic and how much of a change there is. I love how easy eSalon is to use and keep my hair looking so fresh.
eSalon used to have a separate subscription for their extras called the Matchup but they now just have them available as extras in your box. I got a couple extras in my box this month. If you choose your favorites to autoship them, you save 20% on your extras.
Heart Lock It Shampoo and Love Unconditionally Conditioner ($15.00 each) – Sulfate free shampoo that is perfect for color treated hair and gentle conditioner that hydrates while preventing your color-treated hair.
Another fantastic coloring session with my eSalon box. I was afraid for so long in coloring my own hair and making it look good but eSalon makes it so easy and now that I've been doing it for over a year I have no idea why I was every hesitant.  From the initial set up to the finished wash the instructions are easy to follow and the color lasts and looks so great.
Do you color your own hair? Have you tried eSalon? You can try your first at-home color for $10 with this link – no coupon code required!