Lootaku is a monthly geek subscription box from Hong Kong packed with high-quality geek and gamer items. The subscription costs $49.00 per month + shipping (currently about $17 to the US), and you'll get 4-6 themed products, like plushies, action figures, memorabilia, etc., to satisfy your geeky cravings monthly – no fillers or promo items!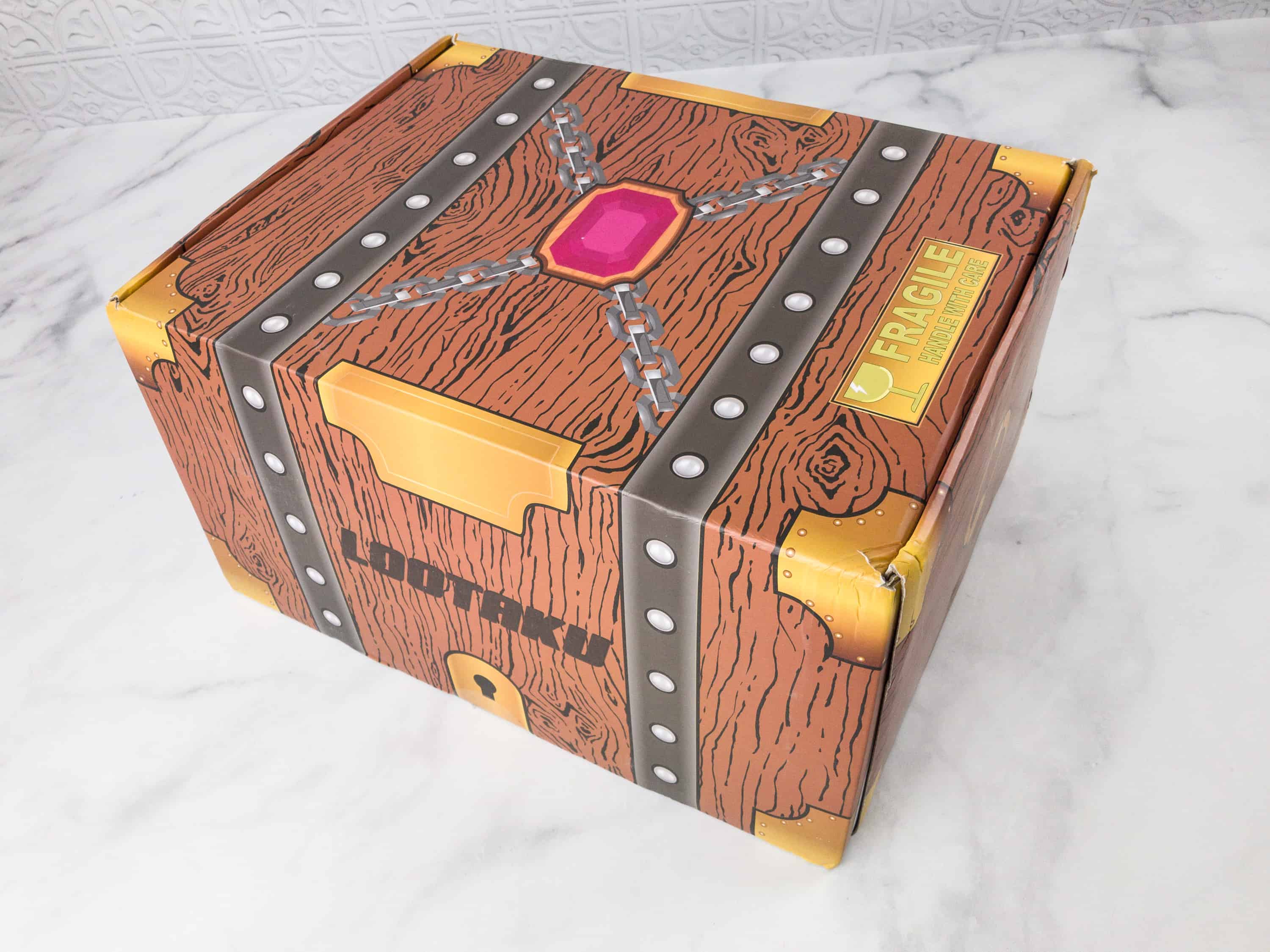 I like how the outside of the box is designed like a chest!
DEAL: Save 5% when you use this link and code DISCOUNT5.
The theme this month is DC UNIVERSE.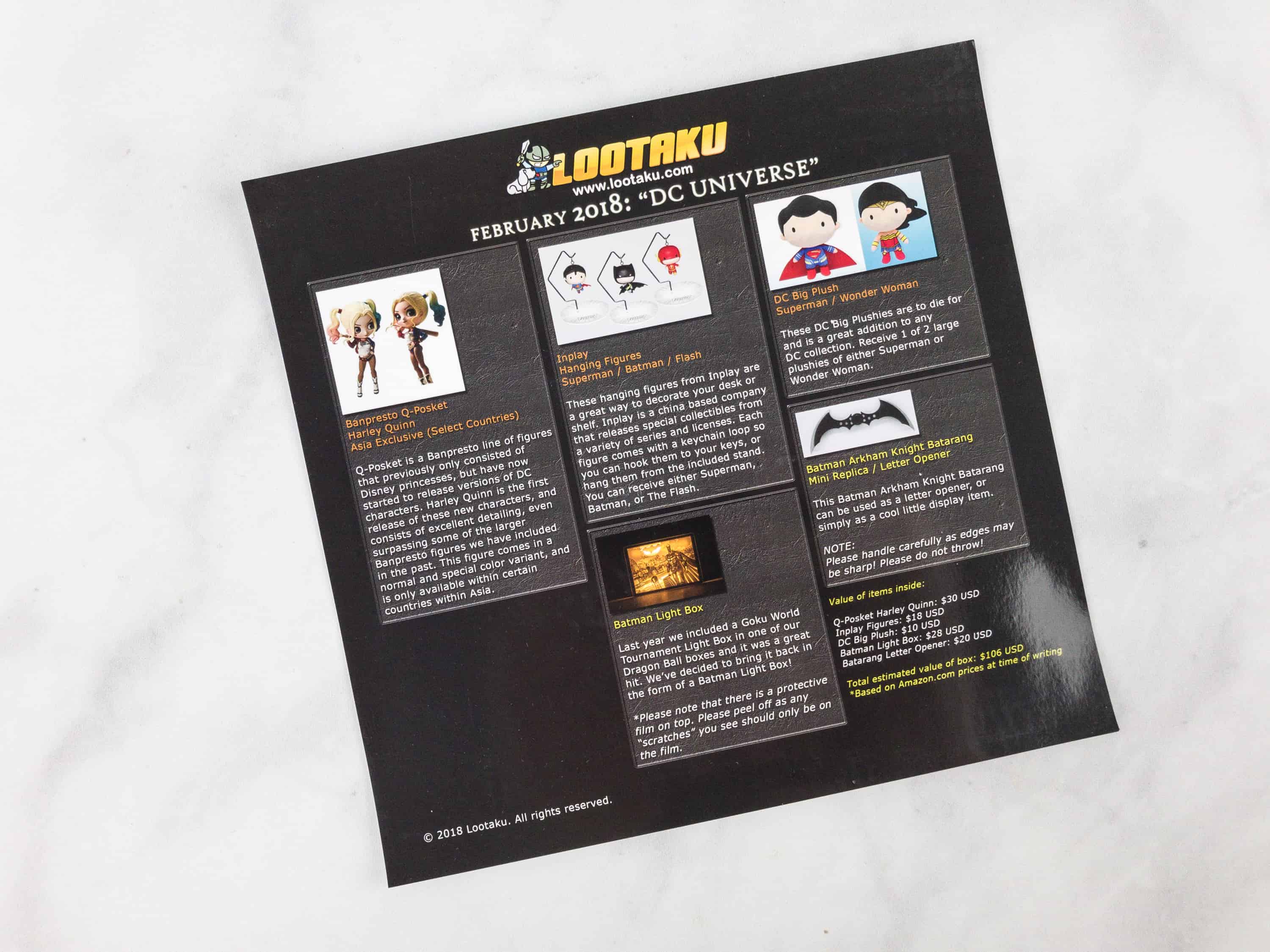 The item information card, or Loot Table, is thick and glossy. It contains lots of details! When there are variations, it typically lists each possible variation you might receive.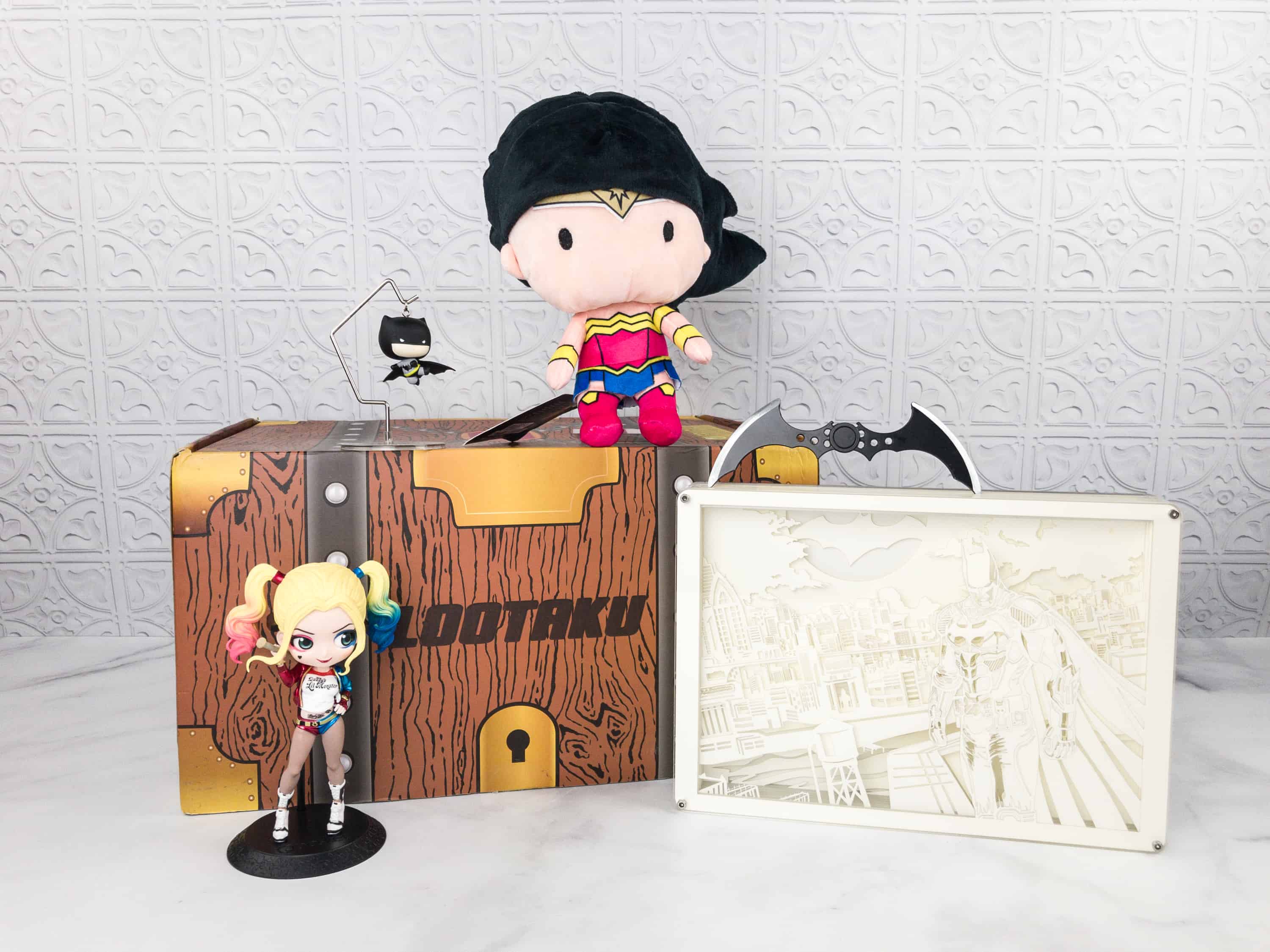 All the goodies inside my February 2018 Lootaku Box!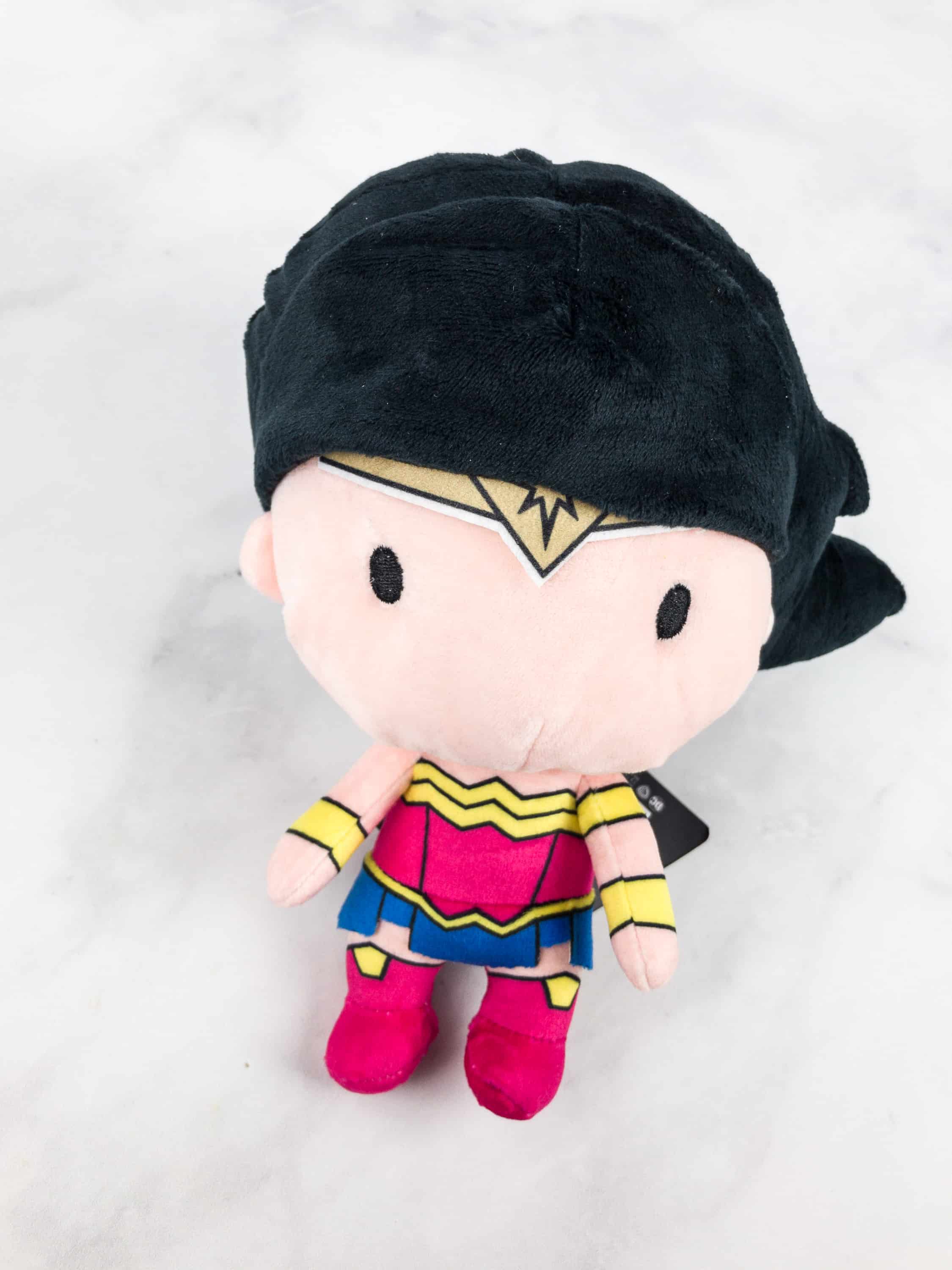 Wonder Woman DC Big Plush. This super big plus is super cute! It's a different item than we normally receive in Lootaku but really fun!
There are 2 big plushies available. Other subscribers might have received a Superman plush. Just love her stylized hair!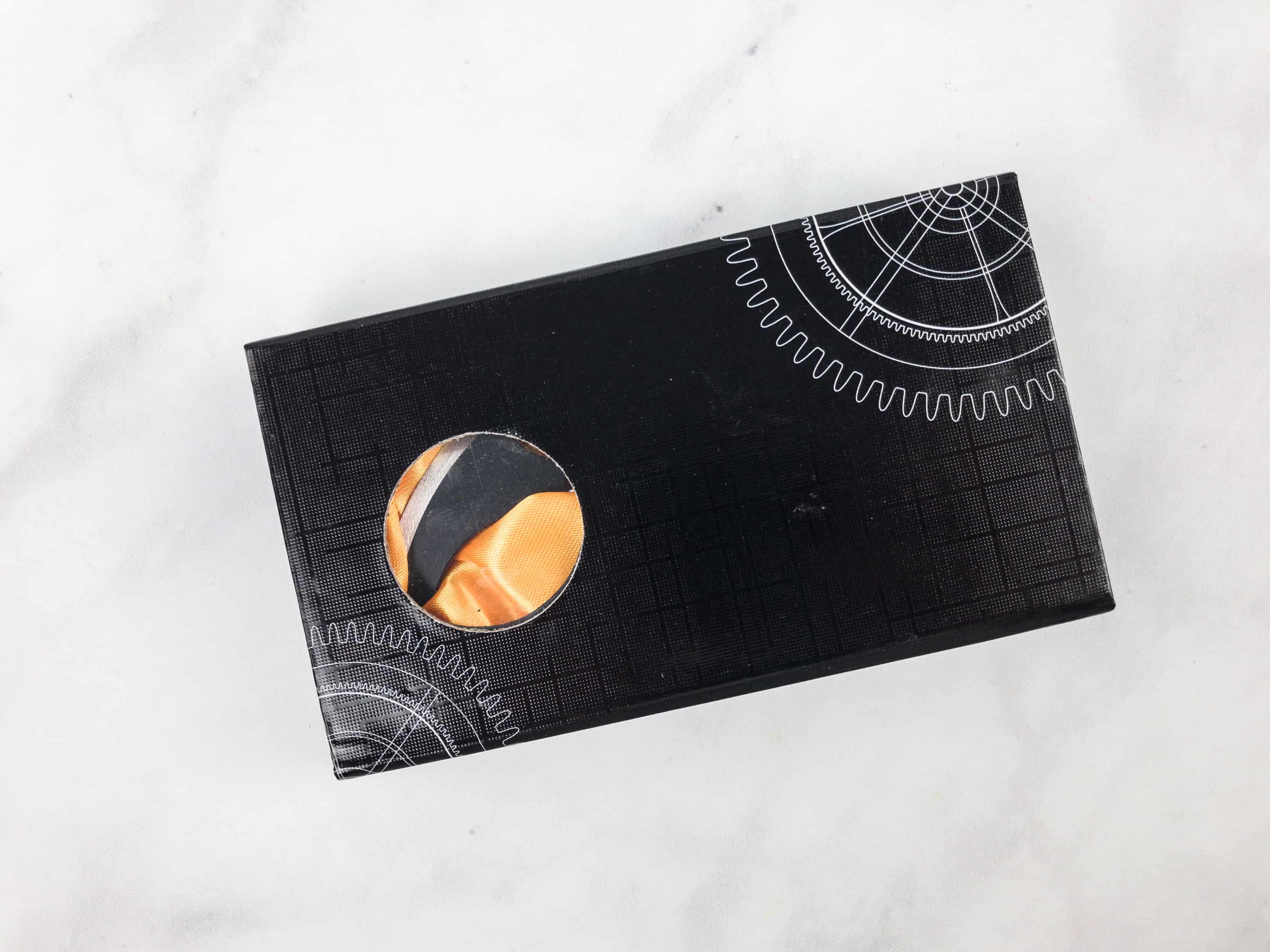 Batman Arkham Knight Batarang Mini Replica Letter Opener. This Knight Batarang Mini Replica is an official licensed Batman accessory from DC. It is based on the actual 3-D files from Arkham Knight Blockbuster video game.
This is made from lightweight metal, approximately 2.2 oz, and measures 7″ long, 2″ wide, and .05″ thick.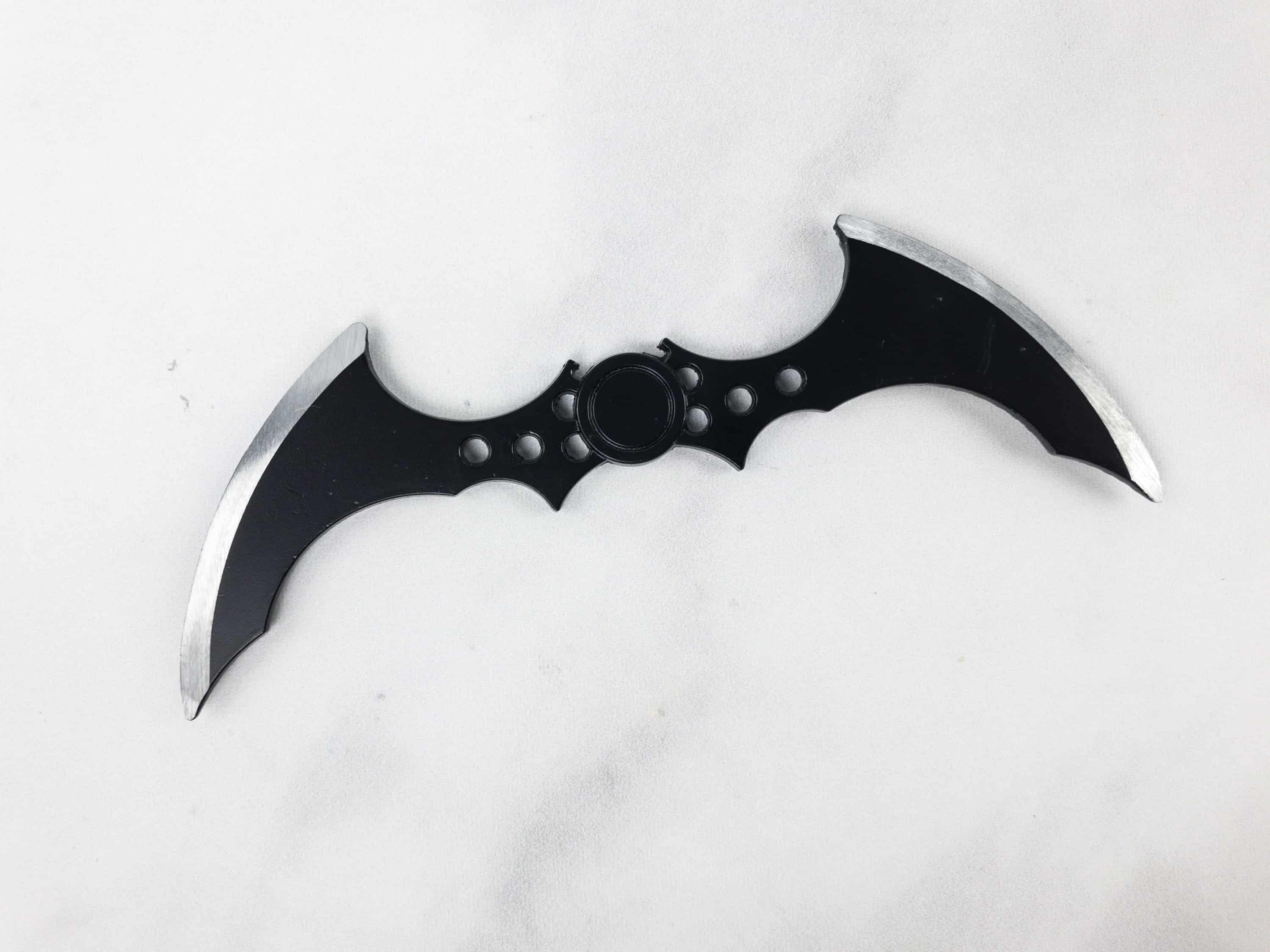 I'm excited to open my letters, the Batman way!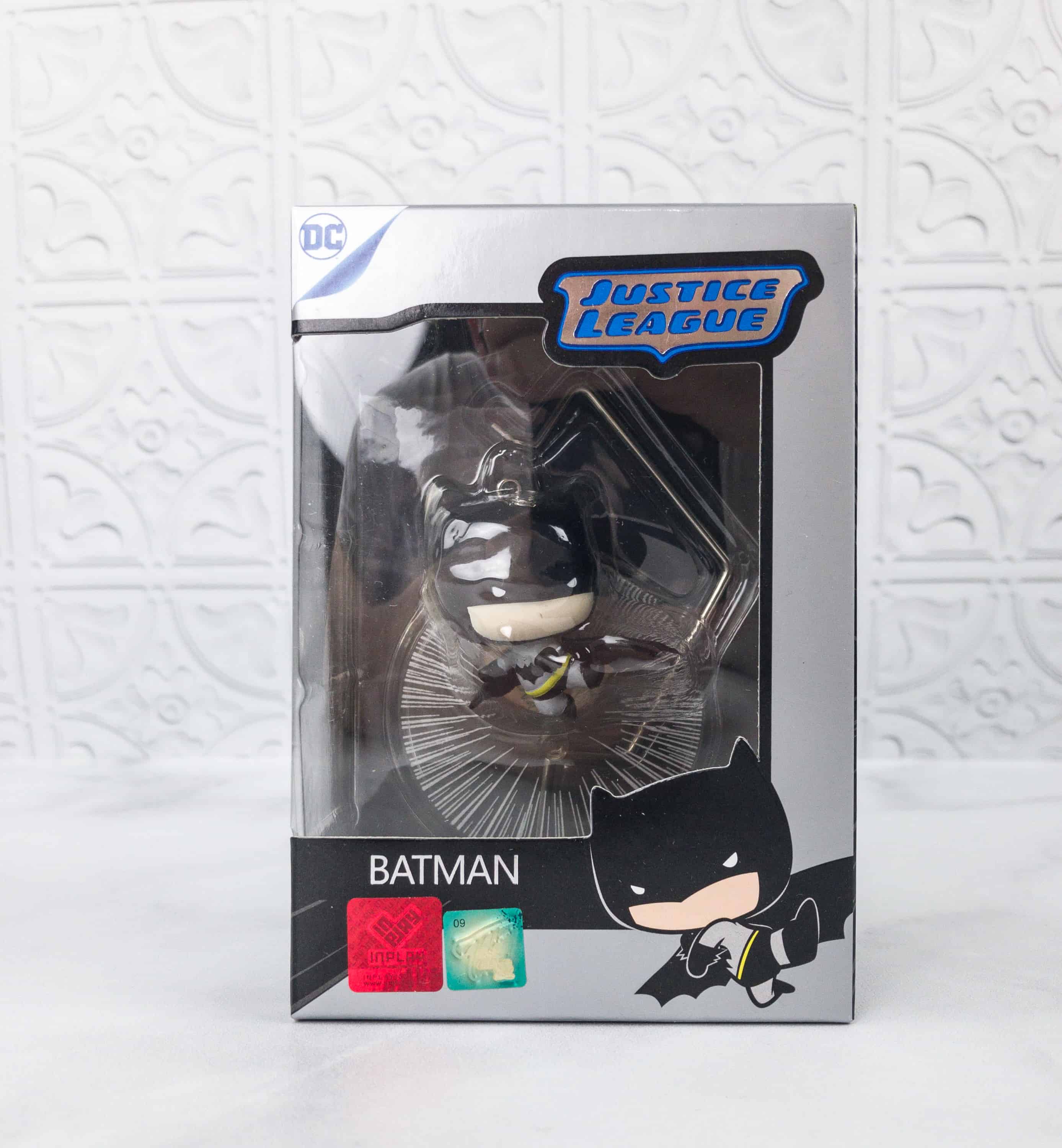 Inplay Batman Hanging Figure. The box looks pretty cool, it has stickers confirming the legitimacy of the item. The figure inside is Batman in flying kick position!
The back of the box features all 3 available hanging figures. Aside from Batman, there's Flash and Superman.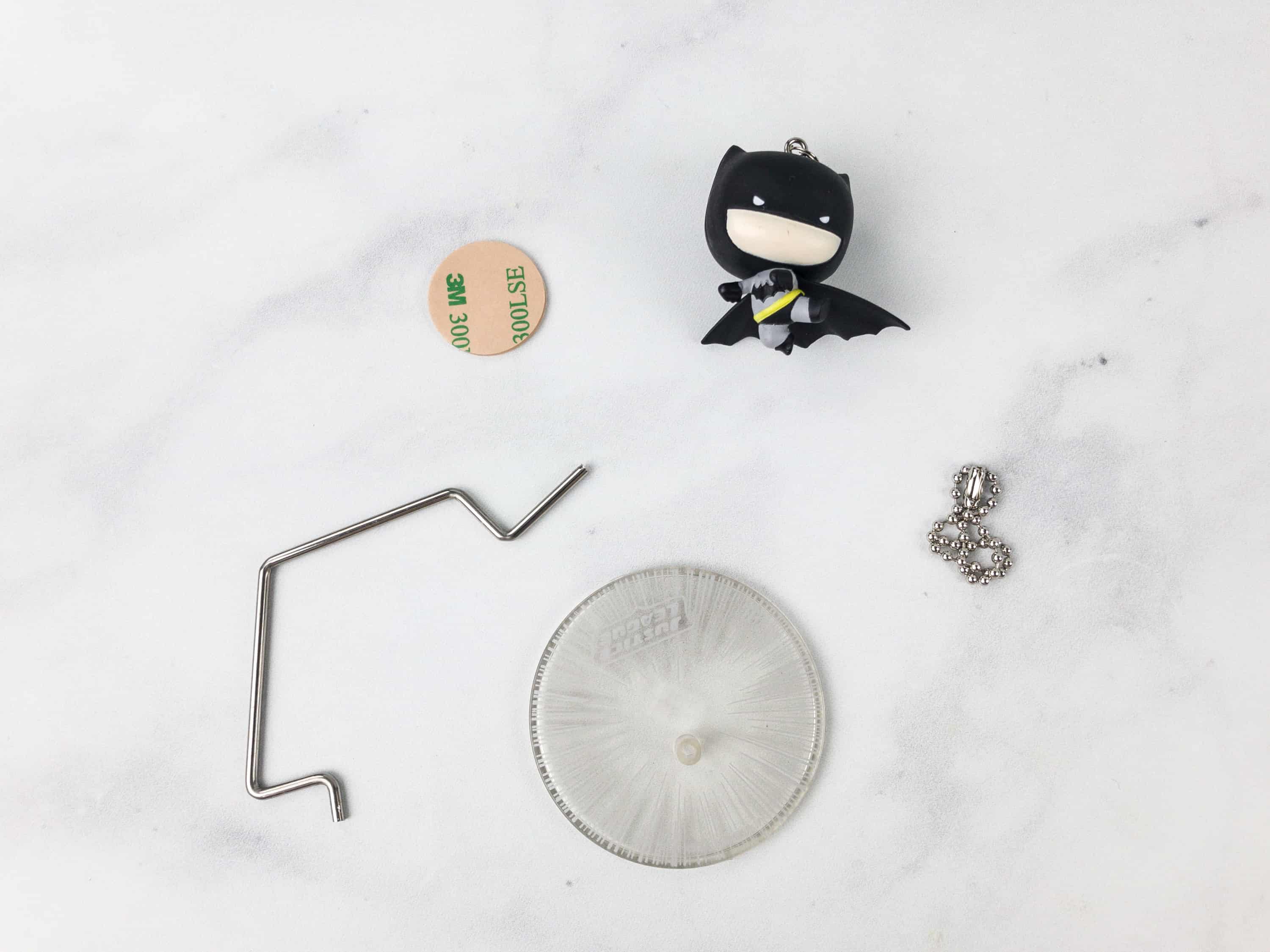 The box consists of 5 items: the base, a 3M sticker, a pole, a chain, and our cute chibi superhero Batman!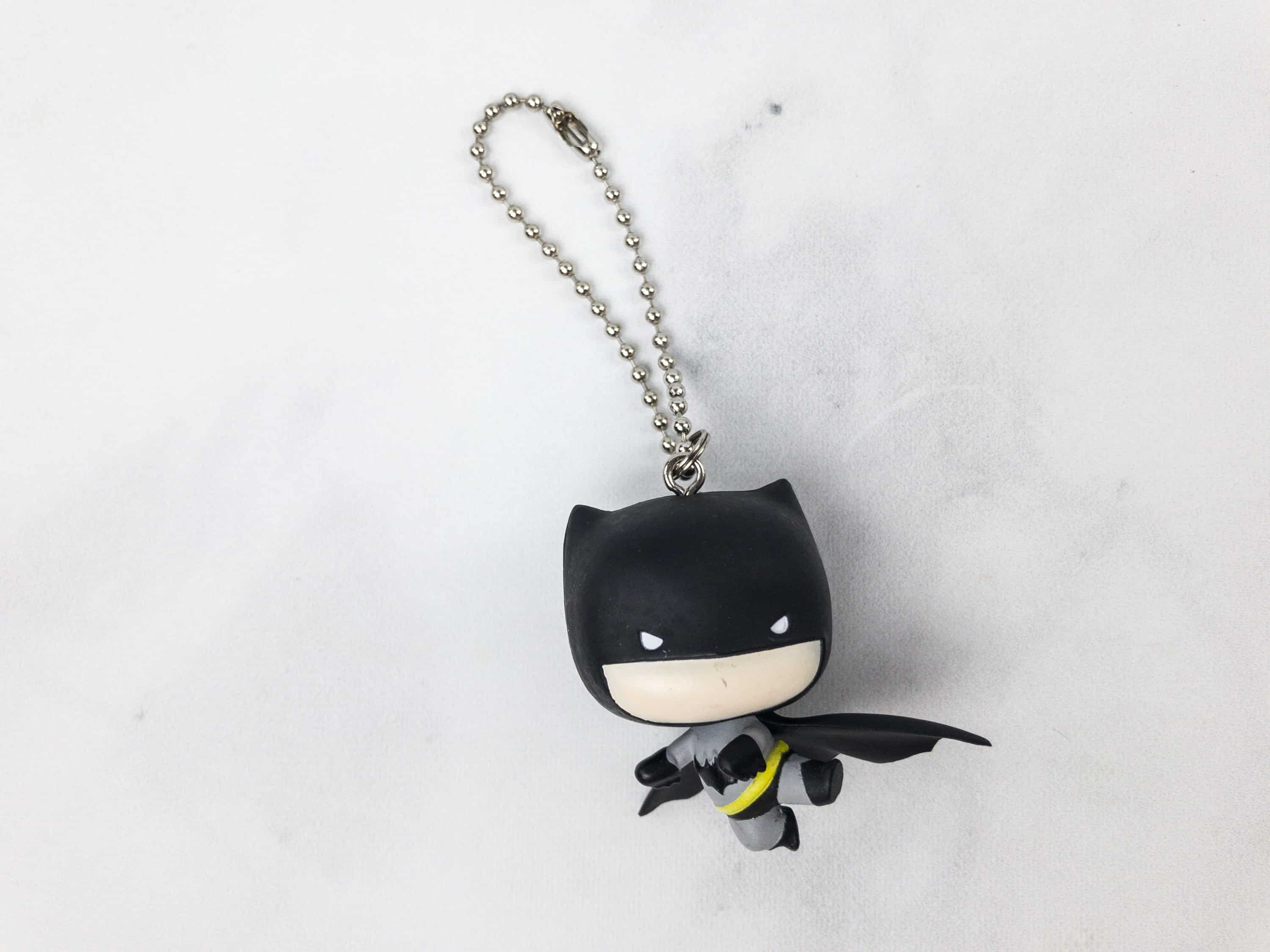 In case you don't want to hang it on the pole, this chibi Batman can also be used as a cute bag chain!
We decided to put ours on the pole for display. Batman has never been this adorable!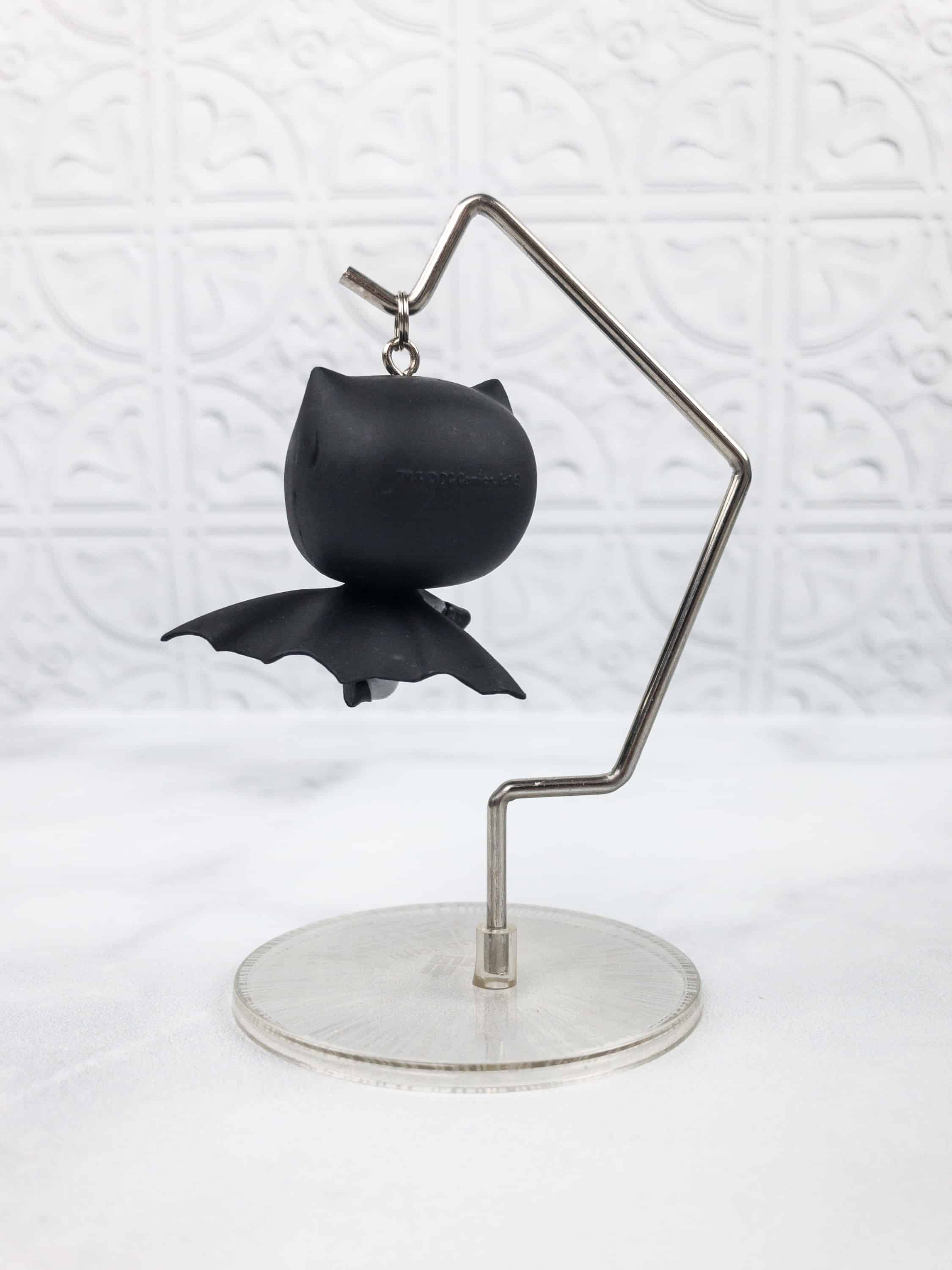 His cape even looks like it's blown by the wind. I love the detailing.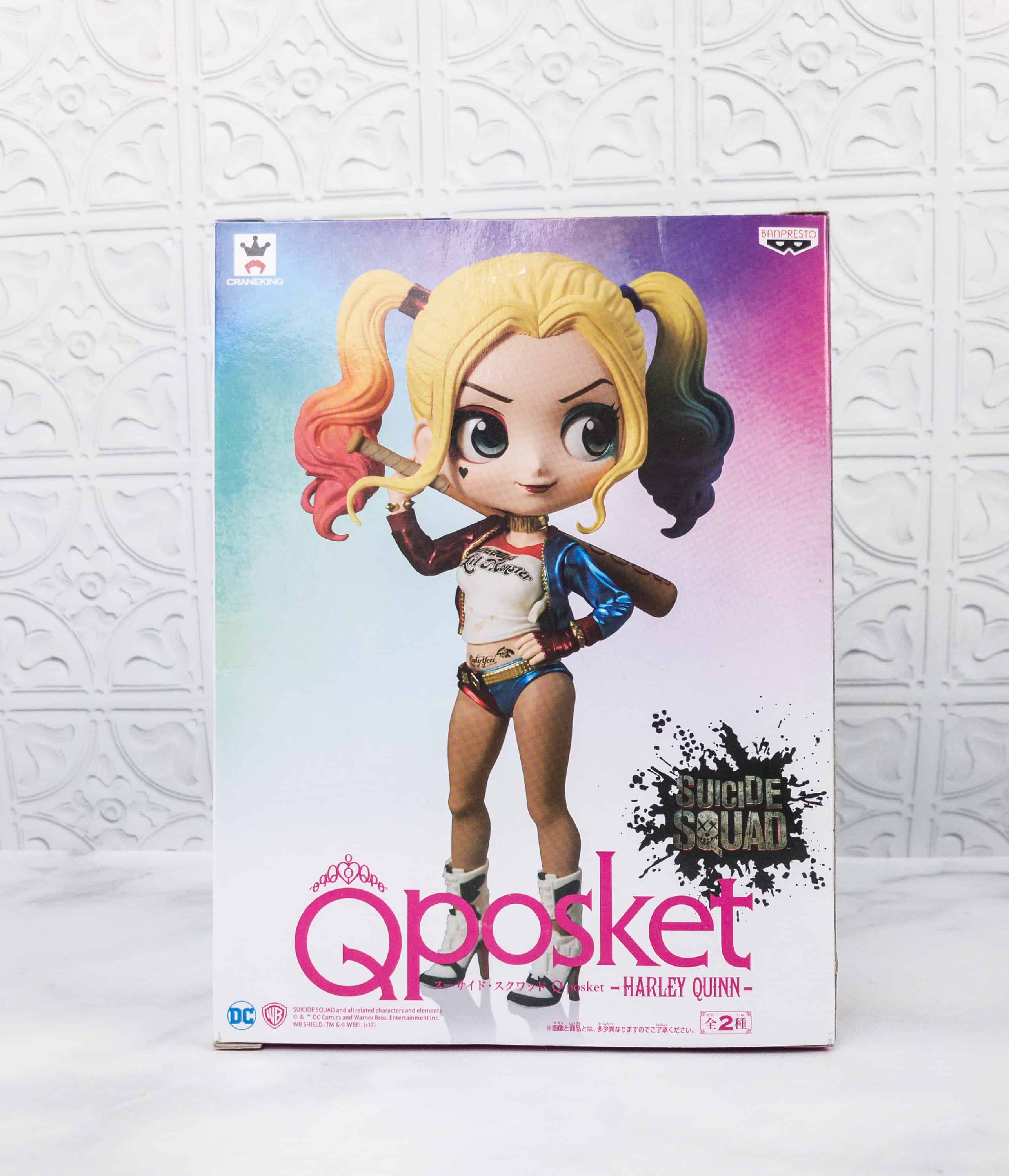 Asja Exclusive Harley Quinn Banpresto Q-Posket. Harley Quinn is a fictional supervillain, and first appeared in Batman the animated series. She is a bubbly psychopath who wears daring outfit and the famed partner of Joker. I'm so excited for this figure! I have high expectations because it's from Banpresto!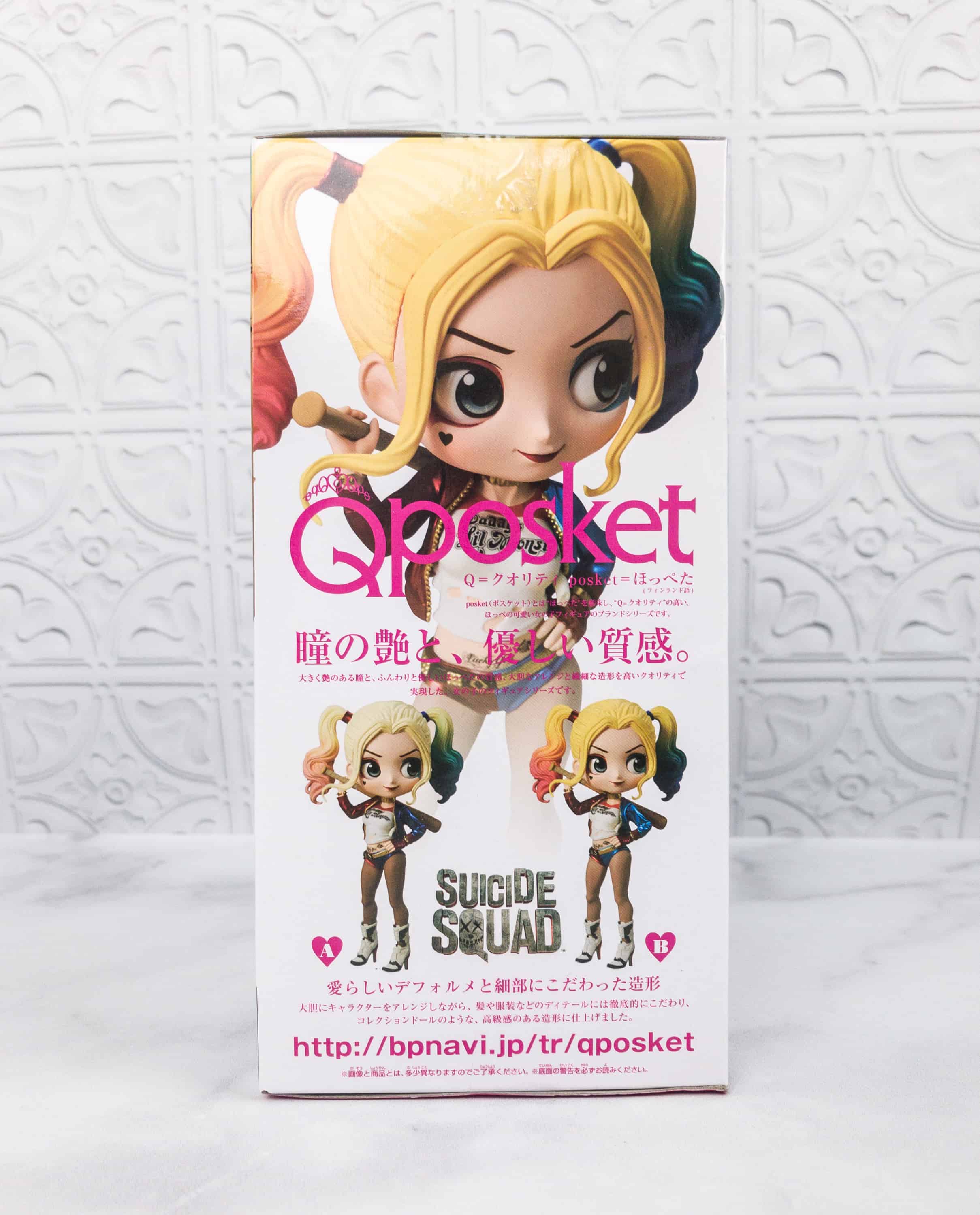 The back of the box shows two of the available Harley Quinn figure designs. What I got is the 2nd design!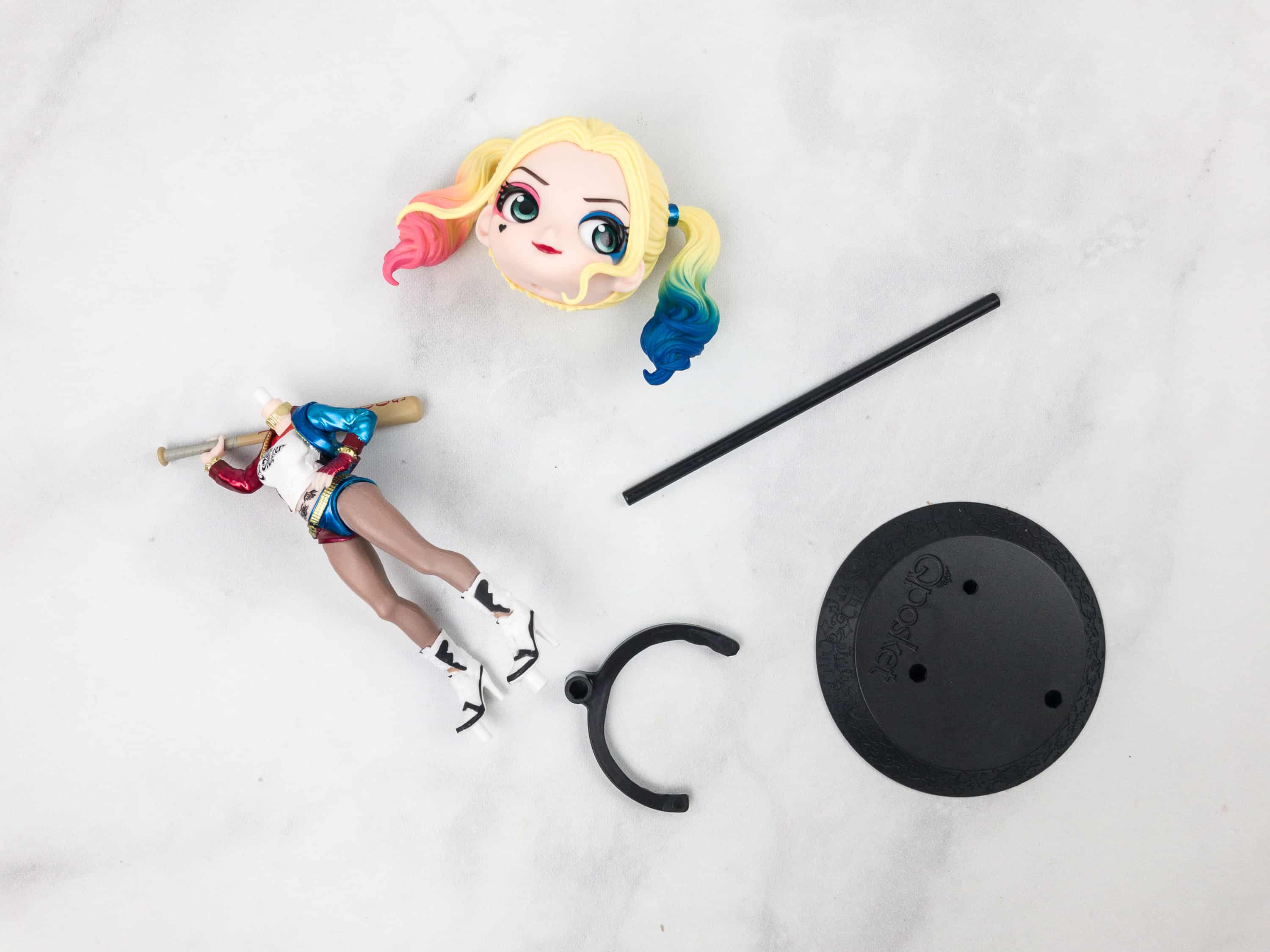 The figurine comes in 5 detachable pieces.
It didn't disappoint! I loved everything about this figure that stands 14 cm tall!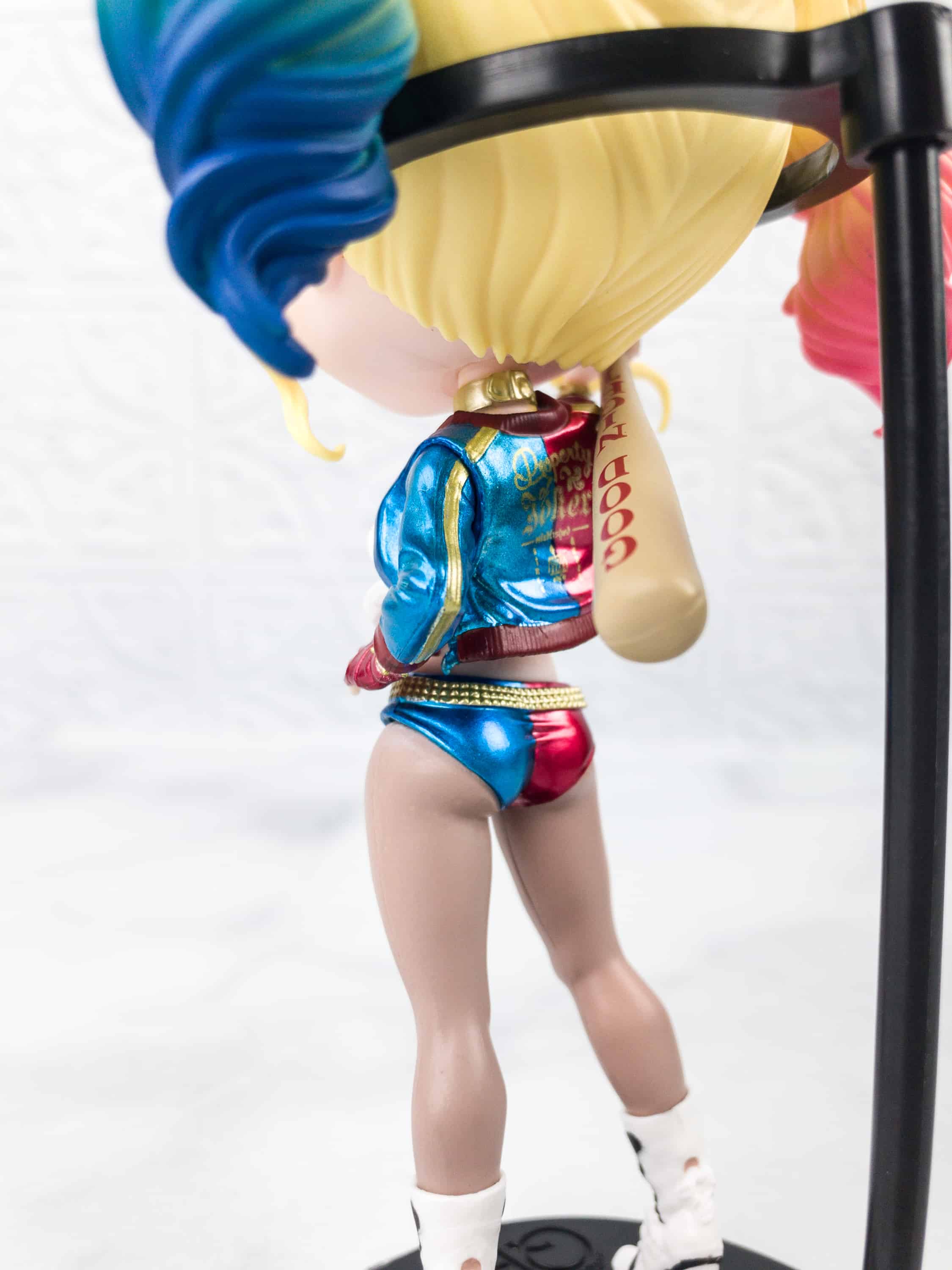 Harley is wearing a blue and red jacket with a print on the back that says "Property of Joker." She's also carrying her favorite weapon, the Good Night Bat!
Inside her jacket is a shirt and it is paired with sexy shorts. She also has a huge tattoo on her tummy!
This Harley Quinn figure is very detailed. Her hair, make-up, tattoo, and accessories are just perfect, I'll rate her a perfect 10!
The Loot Table noted that this Q-Posket line previously only had Disney characters – which I think would be an awesome and unique item for this box too, or maybe a special edition box! They are $$$!
Batman Light Box. I'm so happy that Lootaku sent us another light box. Remember the Dragon Ball light box they sent us last year? It was a big hit!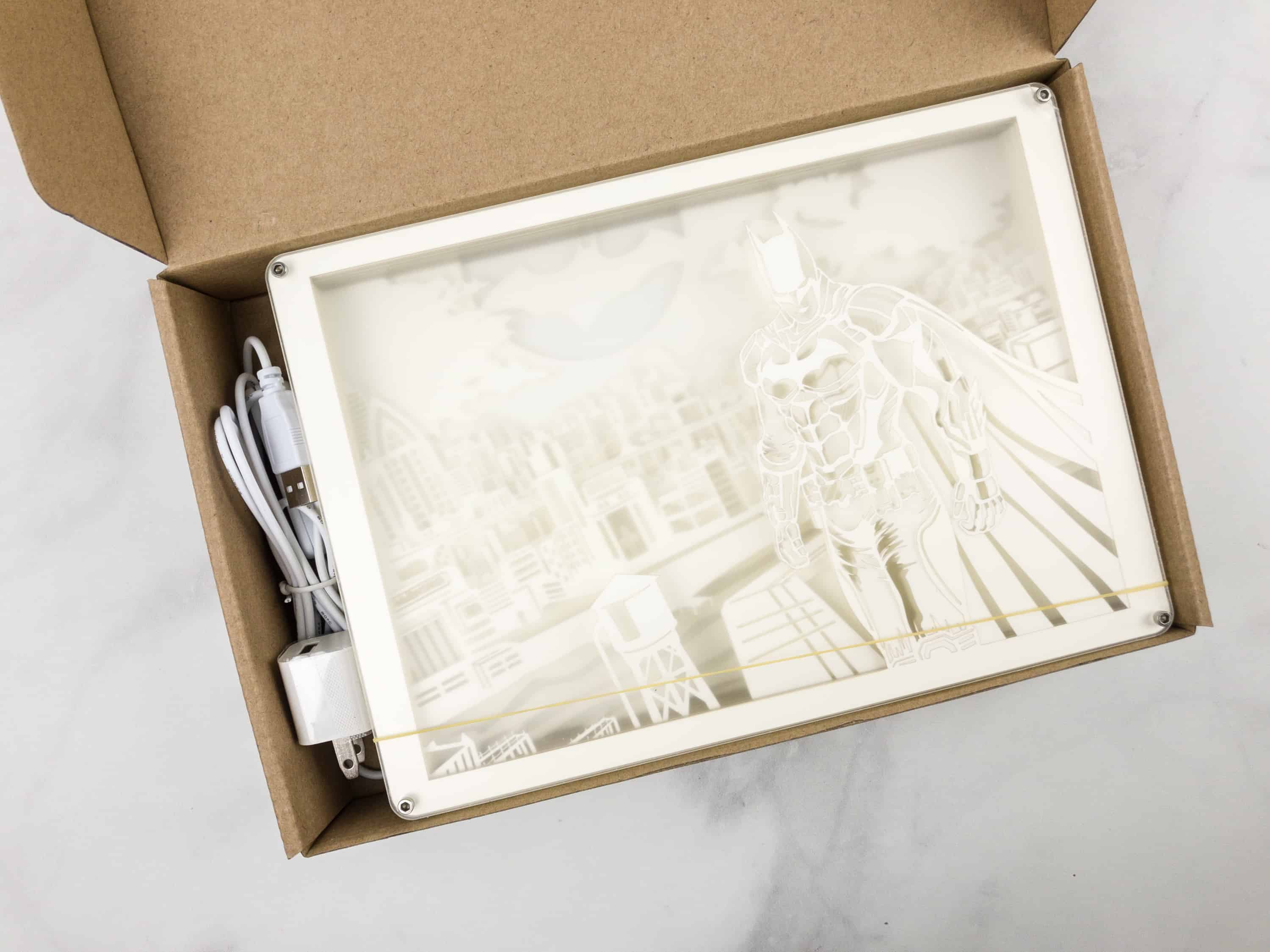 All the items are neatly piled inside the brown box.
The lightbox has a USB powered cord.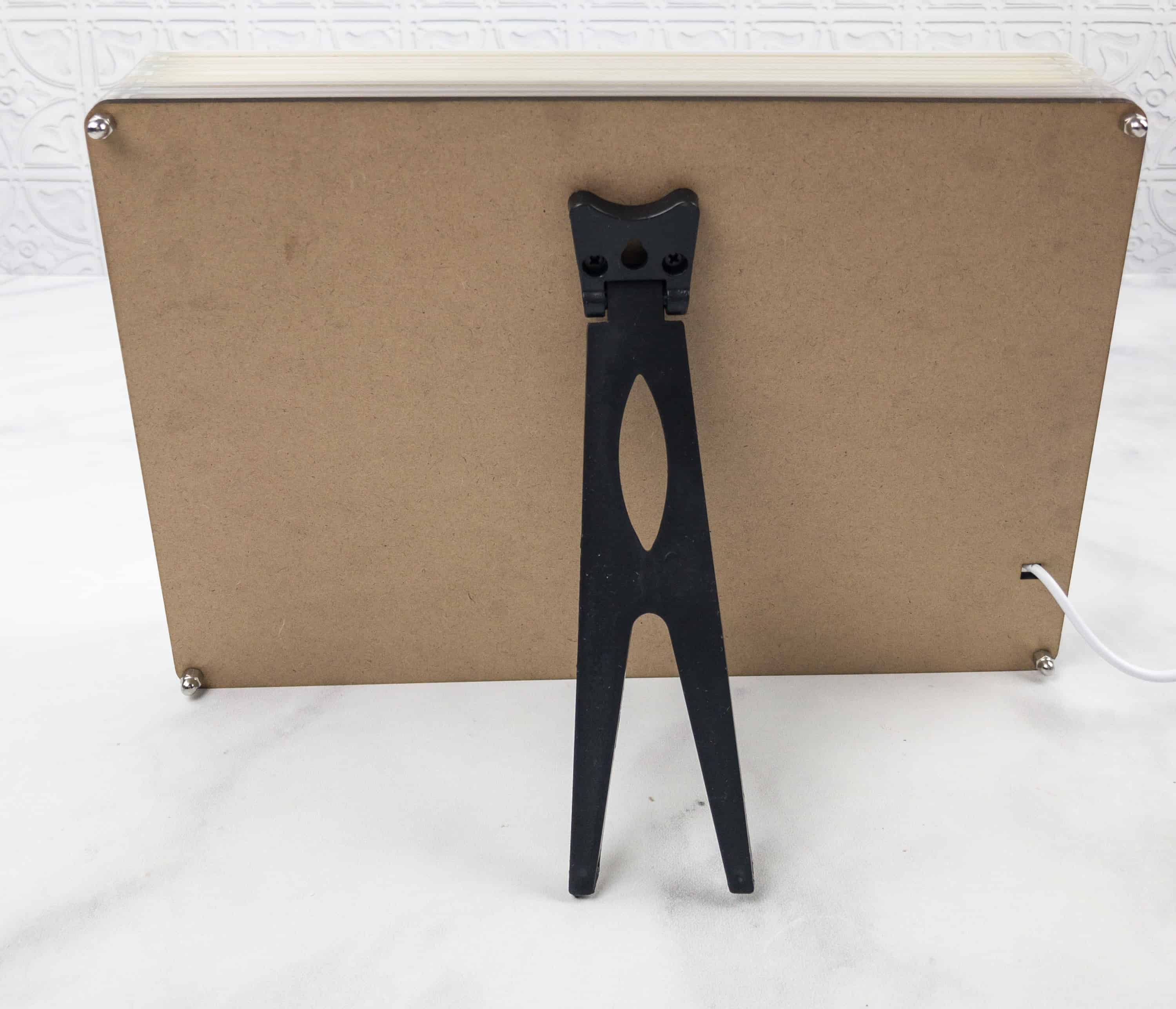 It is also equipped with a built-in stand.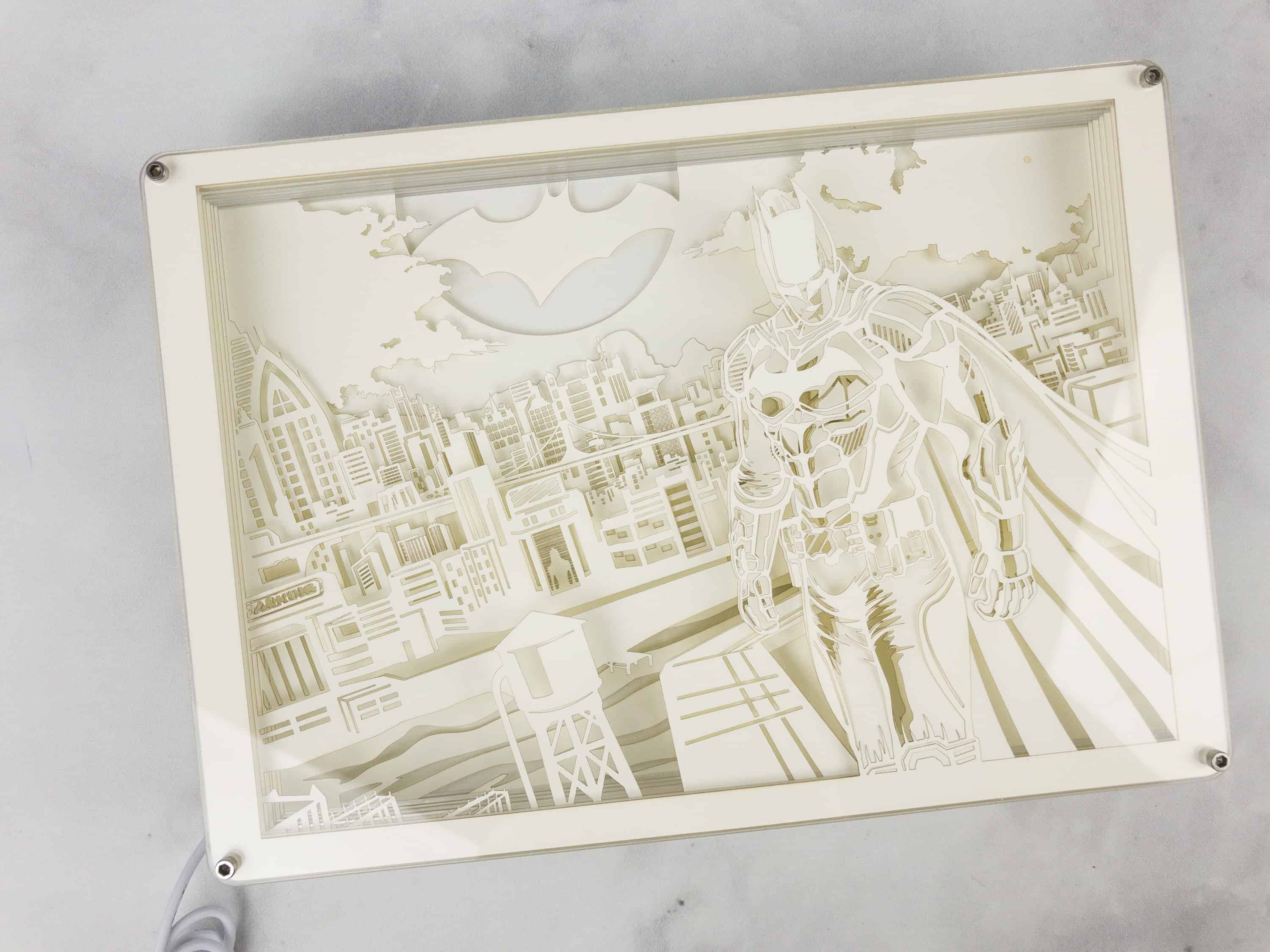 The light box features a Batman standing in front of Gotham City with the famous Bat signal! This. Is. Amazing!
The light box looks so cool. With the warm lights, it seems like a sunset view of Gotham City!
I loved everything in this month's DC-themed Lootaku. The characters were crowd favorites and the items selected were top notch and I think Lootaku outdid themselves with that light box!
What do you think about Lootaku?