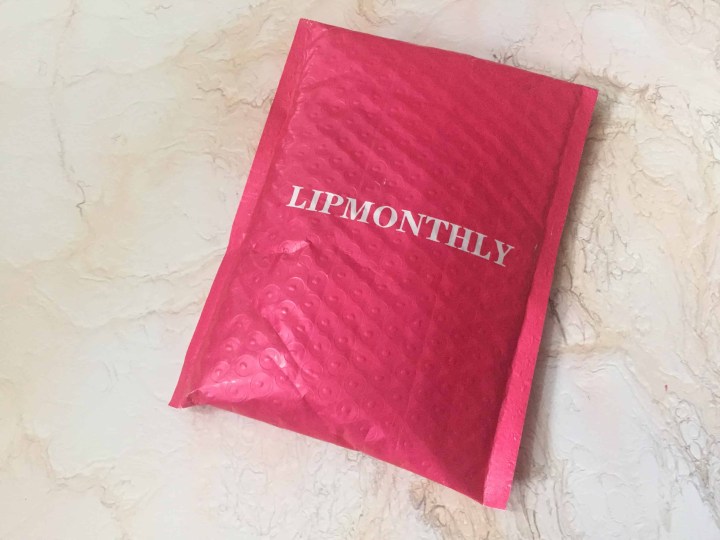 Lip Monthly is a monthly makeup subscription that is all about your lips. Every month you will receive a unique bag of 4-5 items mostly for lips, although other cosmetics may appear from time to time. The pink outer bag is also new and an upgrade from the previous plain kraft envelope.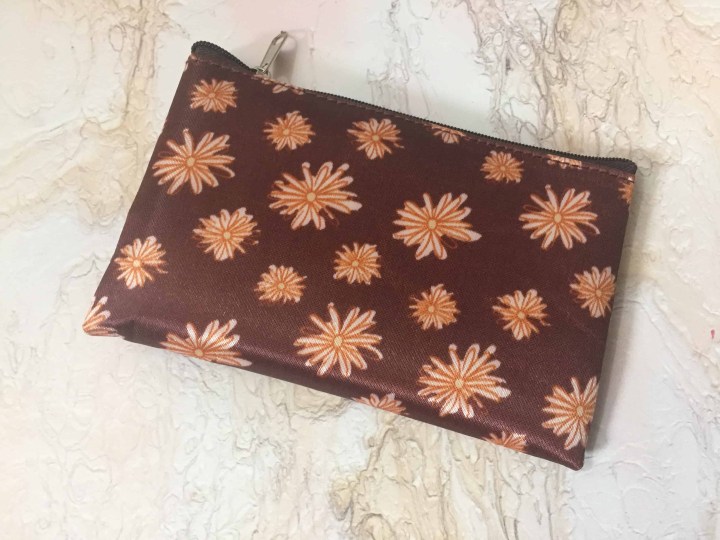 DEAL: Subscribe for a whole year and get 3 bags free with 3FREE or use coupon code LIPLOVER1 to get your first bag for $5.
The March bag arrived in March, woohoo!
There was no product info on the back of the card this month.
Chapstick Lip Scrub ($5.29) This is the third time Lip Monthly has sent this product. I went digging in my old reviews to confirm! It was in my December 2017 bag and my December 2016 bag. It's a decent product but why so many repeats of this item?
Eco Tint Lip Balm ($4.49) A hydrating lip balm with a light rosey tint to it. This is loaded with good ingredients like cocoa butter, coconut oil, and aloe vera.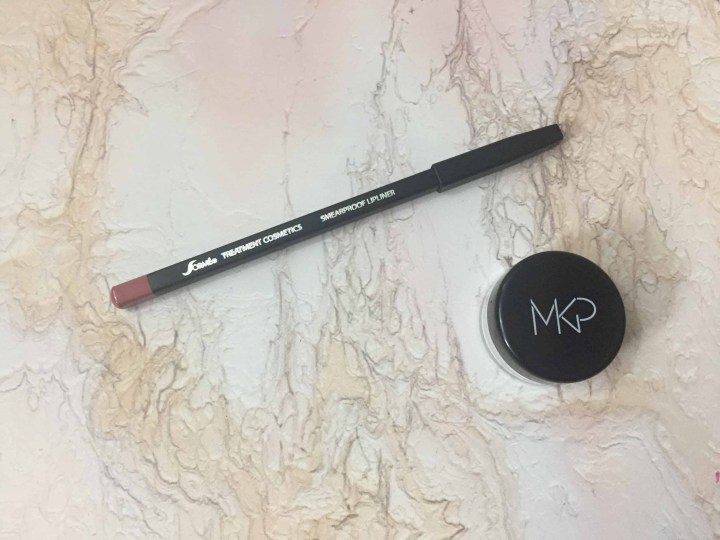 Sorme Lipliner — I like the neutral rose of this lipliner. I couldn't find any info on price, as their website seems to cater to wholesalers buying entire displays. The squared shape is unique and means it won't be rolling off my counter!
Makeup Revue Highlighter ($11.99) — A gorgeous golden highlighter by Makeup Revue. Swatch below — this is so stunning!
The highlighter has standard shaker packaging to keep it somewhat contained and tidy.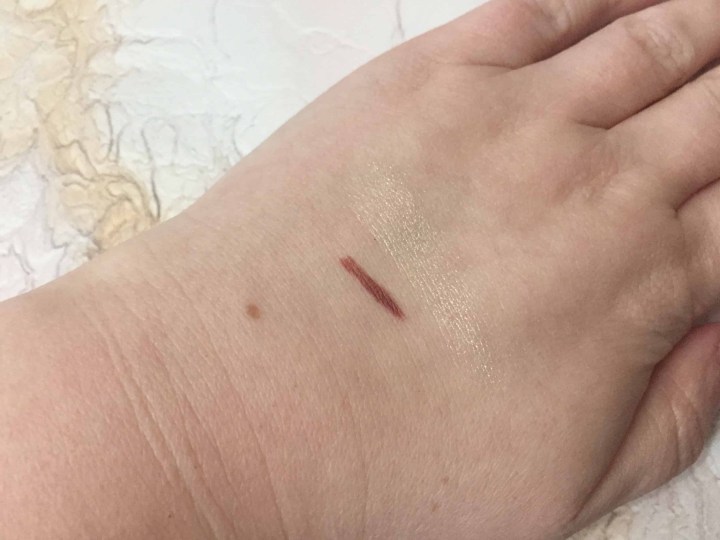 Swatch of the eyeliner and highlighter. I can't get over how beautiful the highlighter is; it's not too yellow which most gold tones are on me.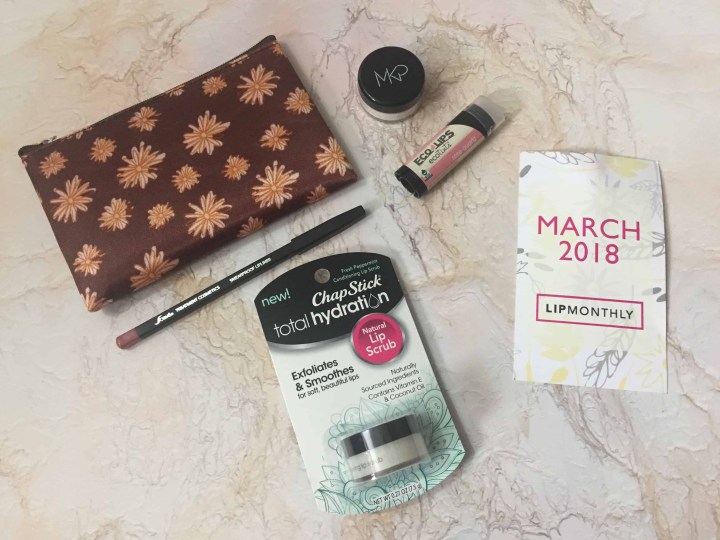 The only thing that really grabbed me this month was the highlighter. I'm annoyed to get a triplicate dupe item! Grrrr! I don't know what's going on with Lip Monthly but they need to fix their shipping issues.
What do you think of Lip Monthly?