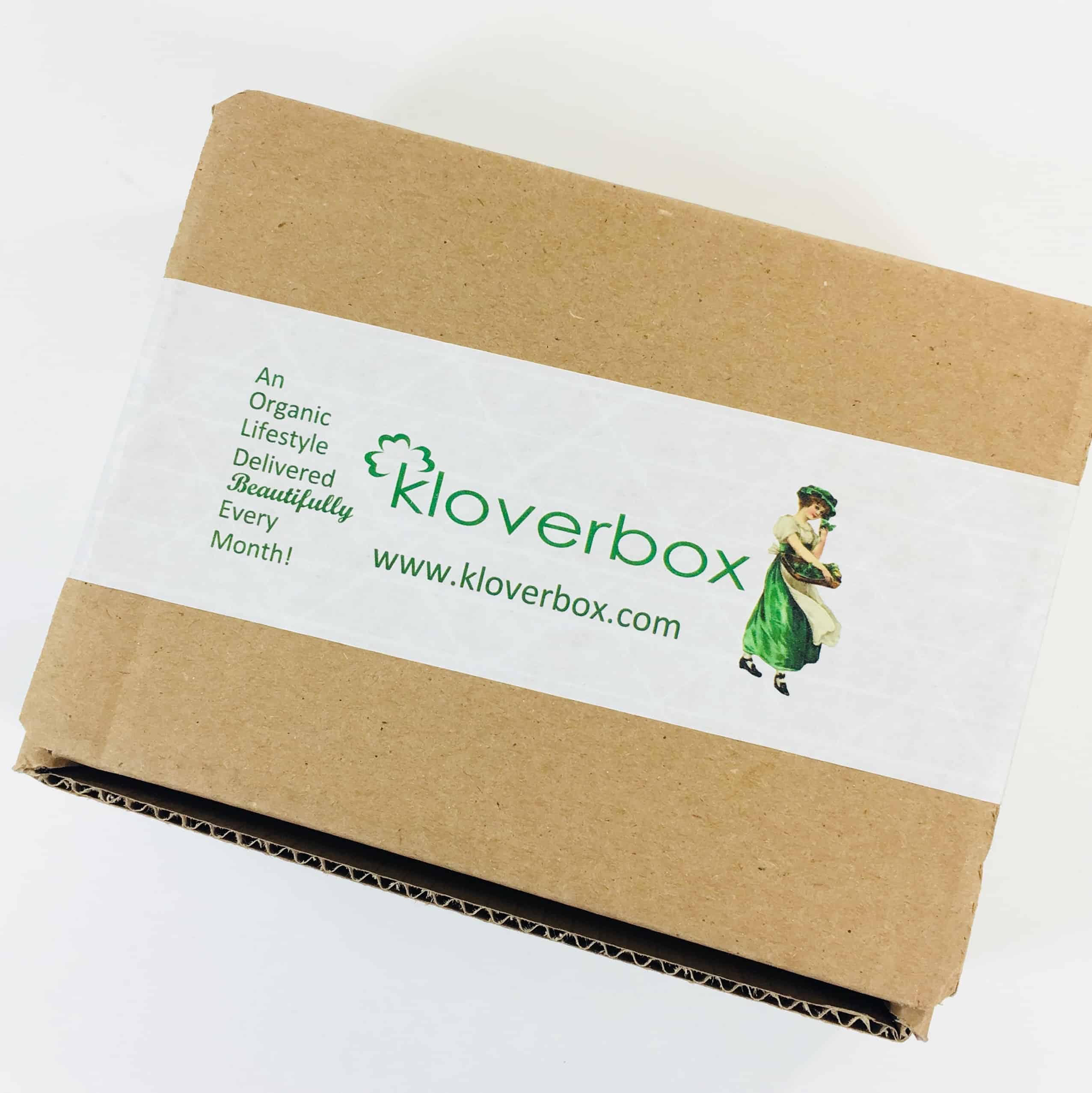 Kloverbox is a unique natural and cruelty-free beauty and lifestyle subscription box delivering the purest in beauty, nutrition, health, and home essentials. It is $25 a month and is available in 1, 3, or 6-month terms. The 1 and 3-month subs automatically renew until canceled.
DEAL: Save 10% on your whole subscription with coupon code HS10!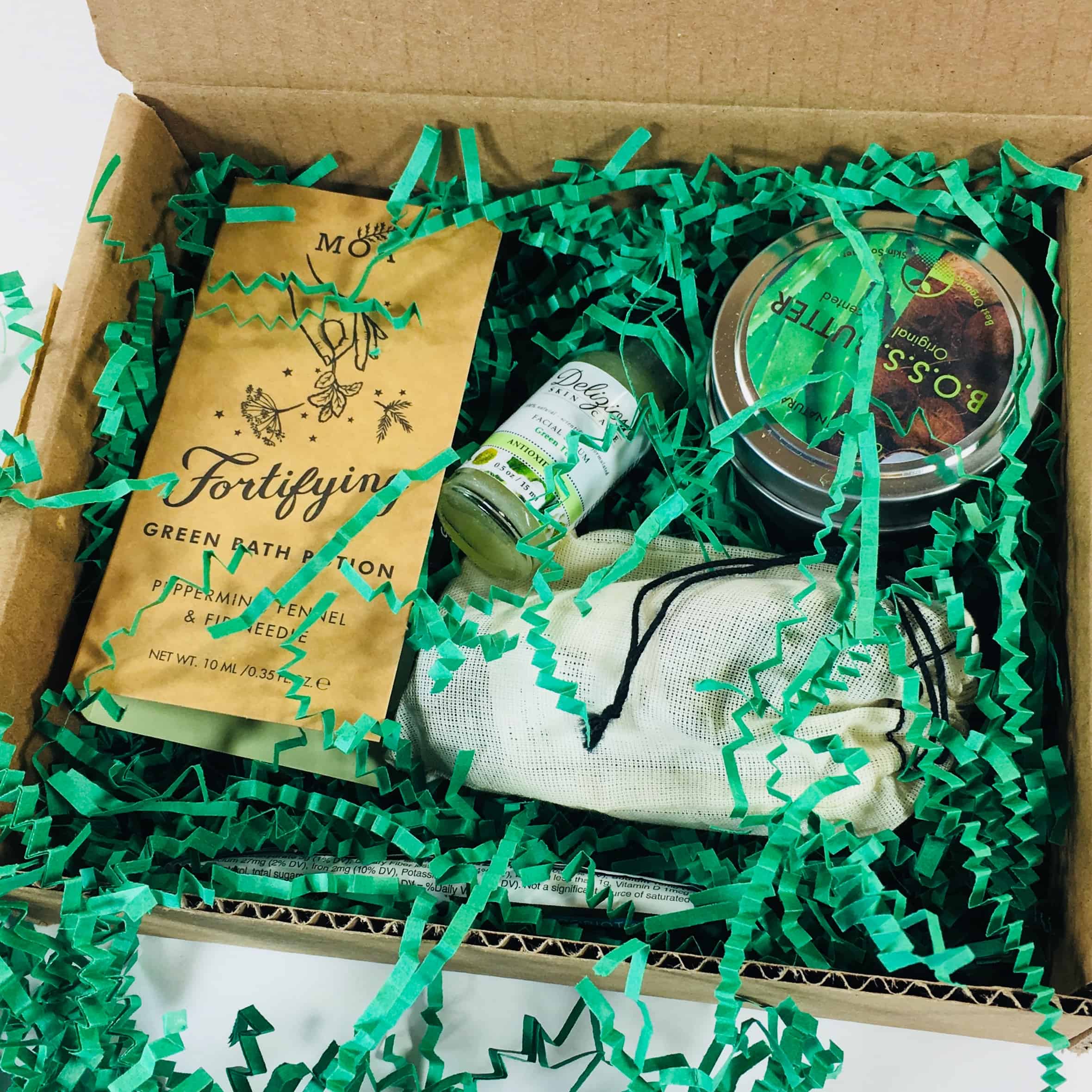 It's a green themed box so I found lots of green squiggles! Since this is a natural beauty box, I do my part and place the squiggles in my compost bin.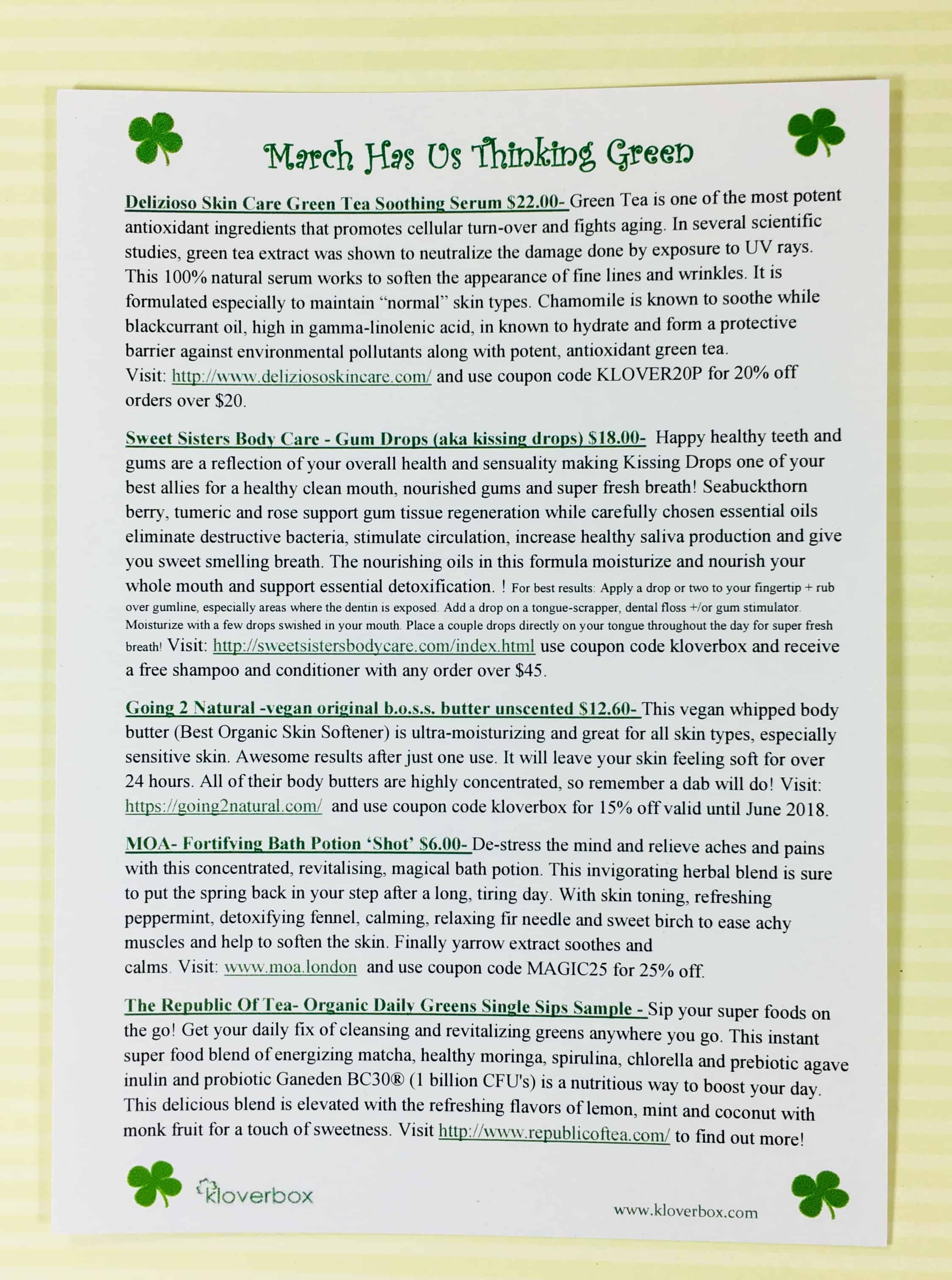 The information card contained a list of all the items in the box along with coupon codes for some of the items. So if you fall in love with a product or want to discover a new item from a particular brand, you can save some money!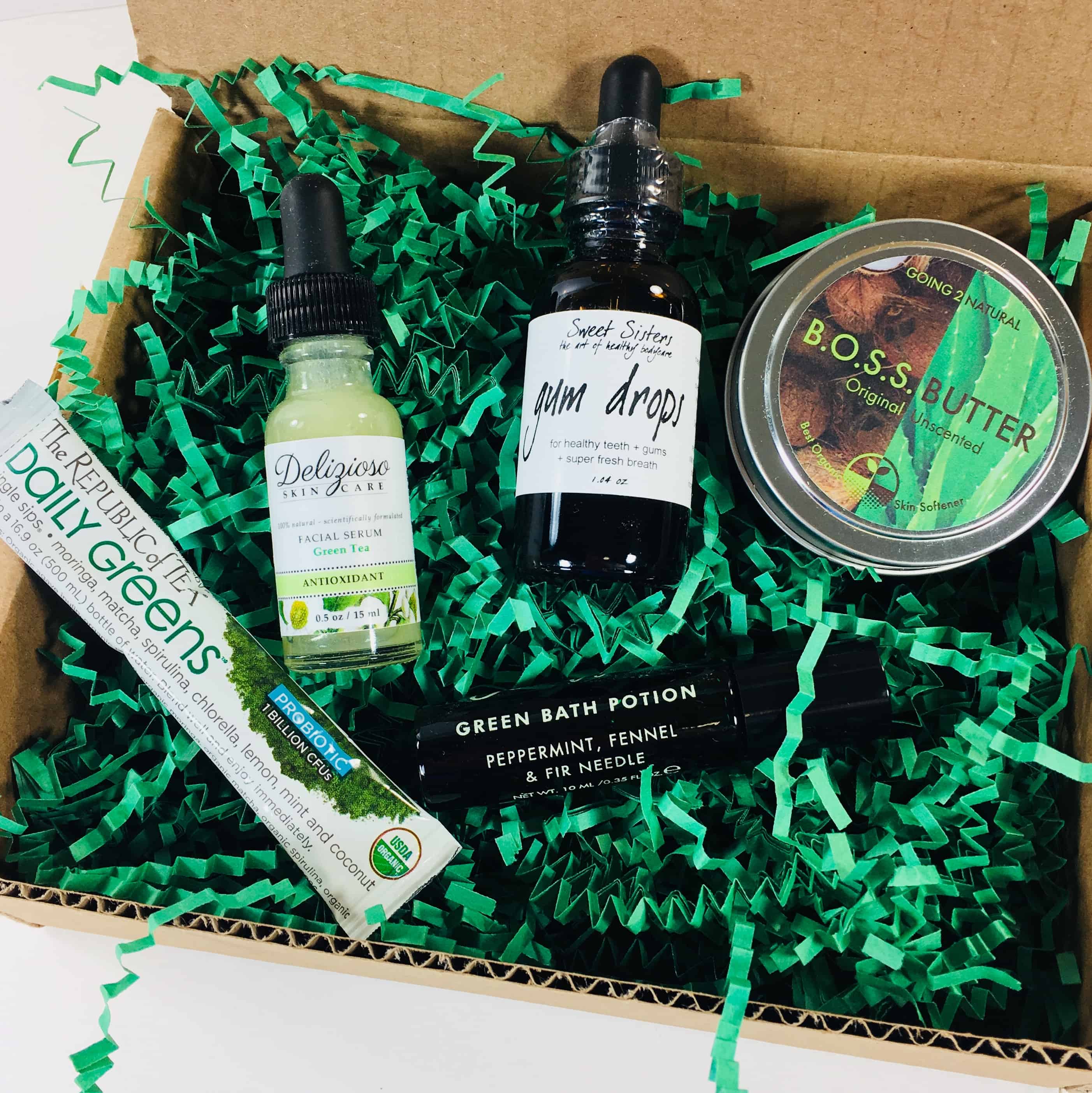 Everything in my box! I am loving the greenness!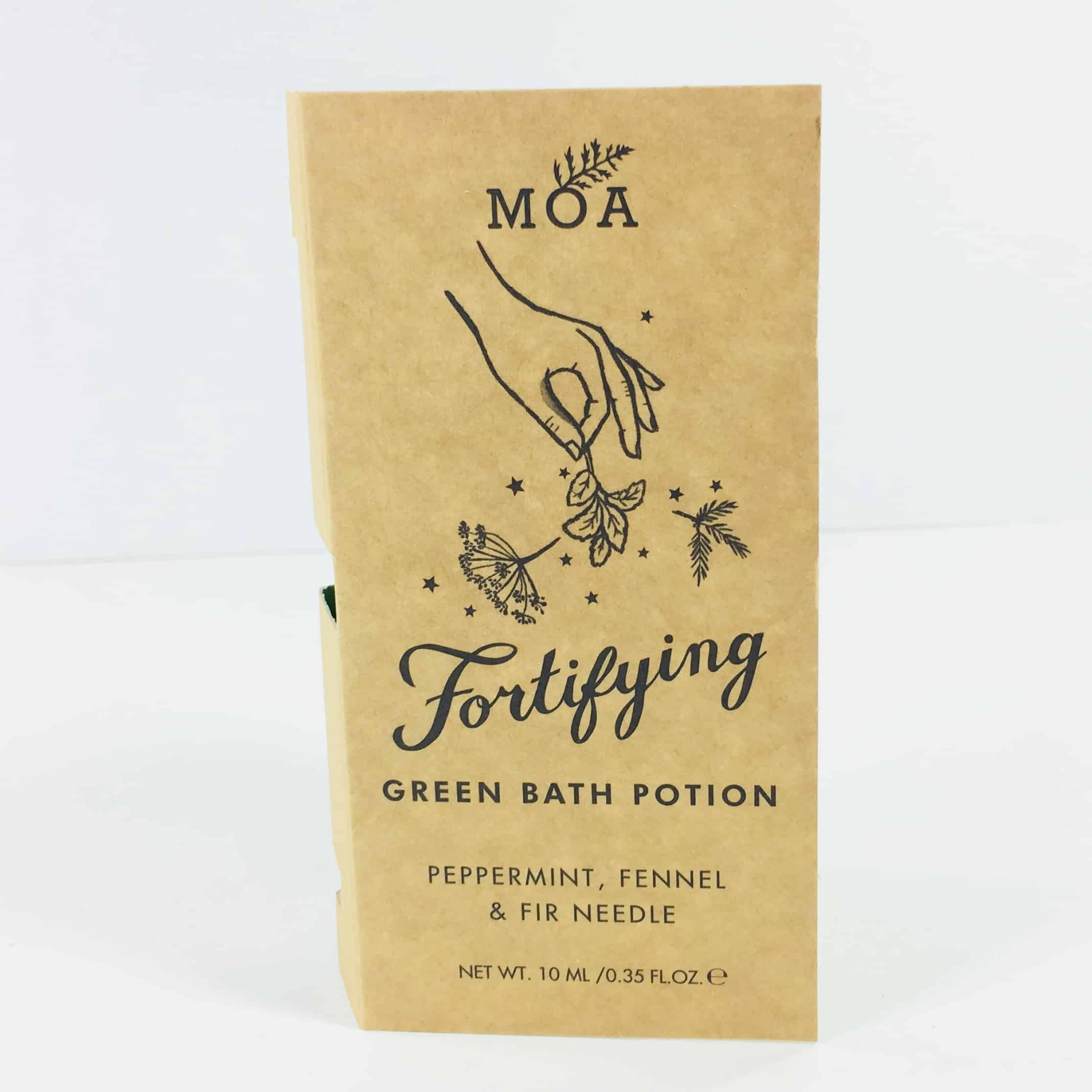 MOA Fortifying Green Bath Potion ($5.61) This little product came all the way over from England!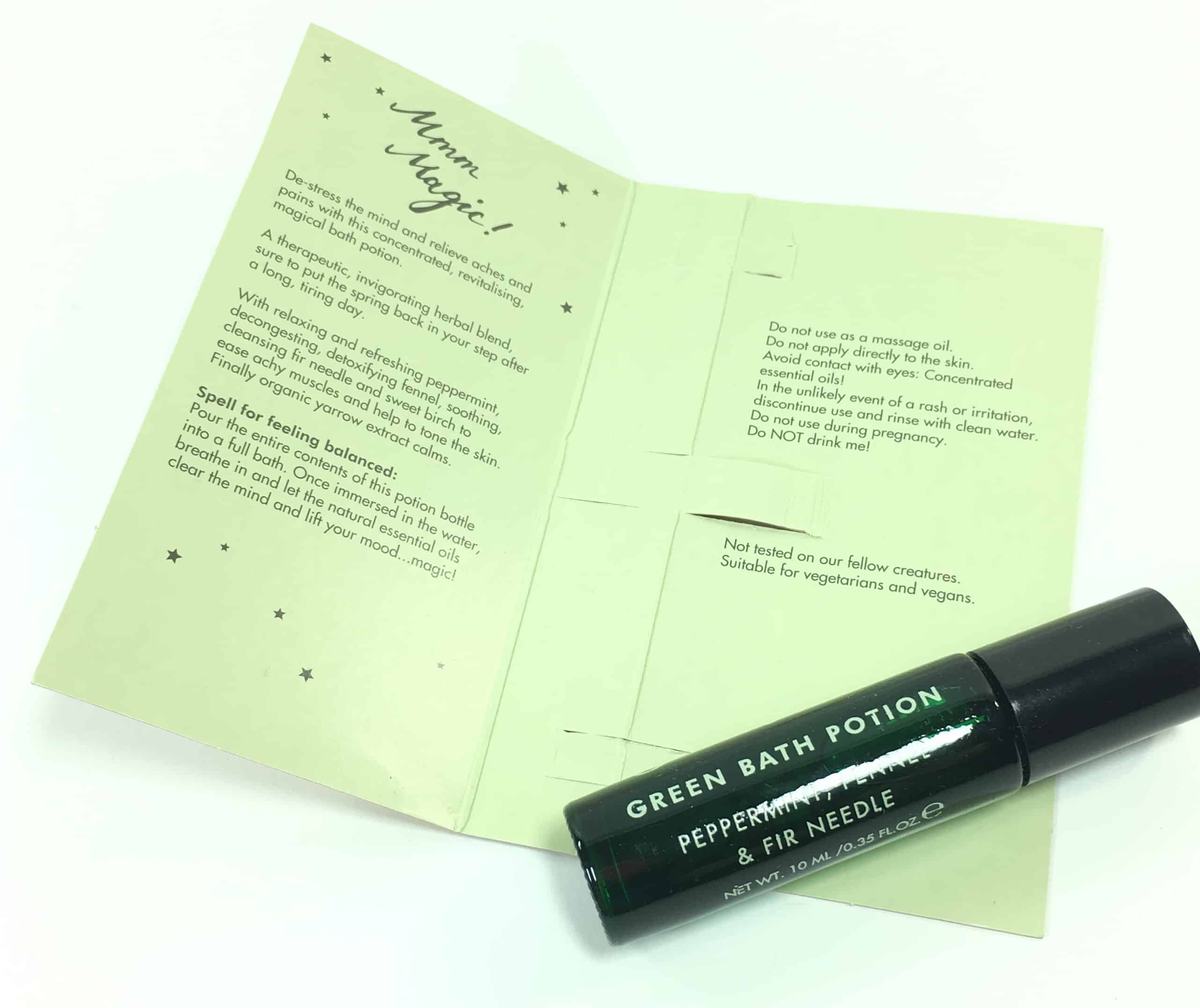 It's supposed to magically help you feel better after a soak in the tub. Lots of "Do Nots" on the card so please don't drink this. Also do not use if you are pregnant or nursing. It's not a massage oil so don't apply directly to skin.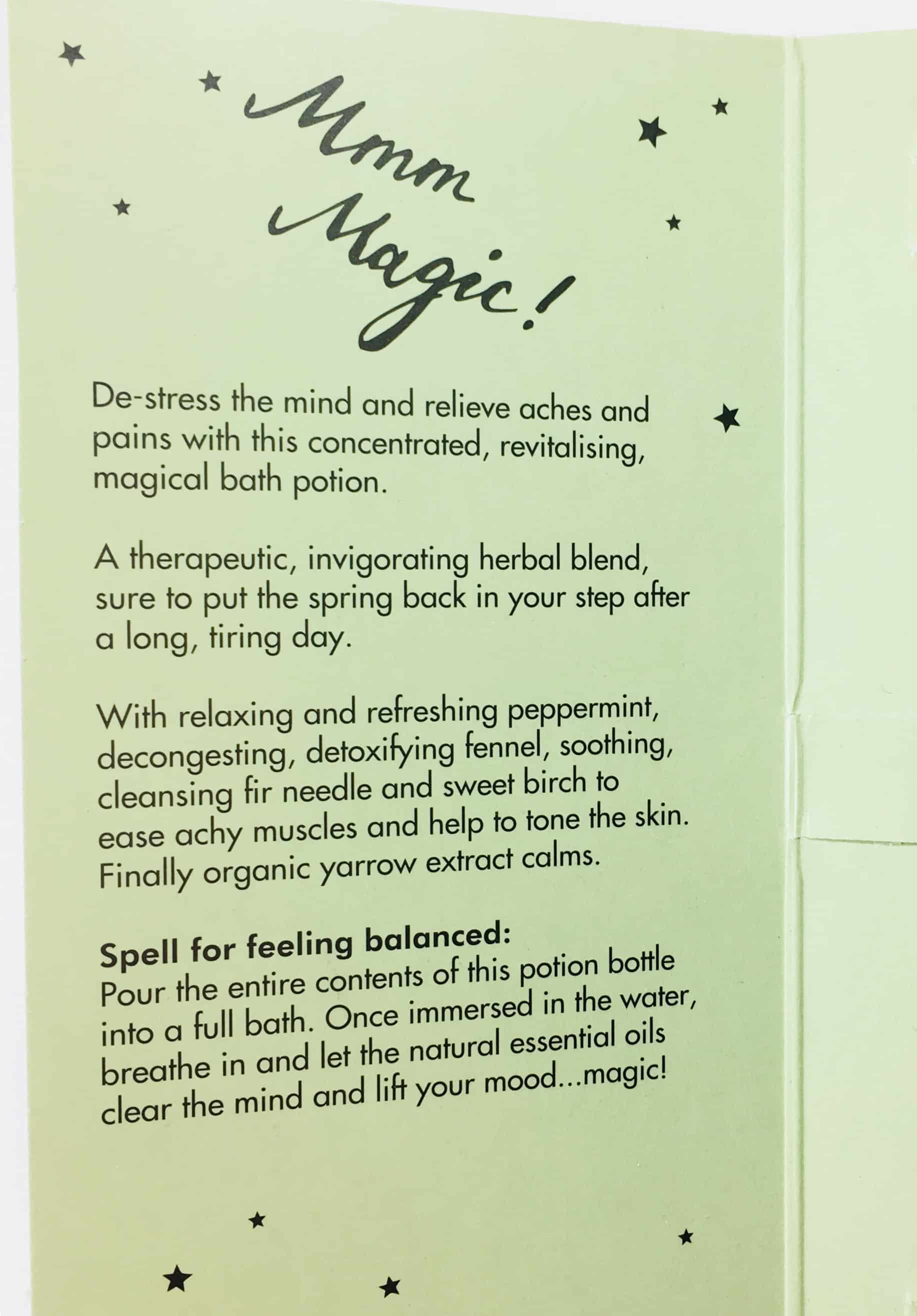 The card says it can help make your body feel better and put some pep in your step.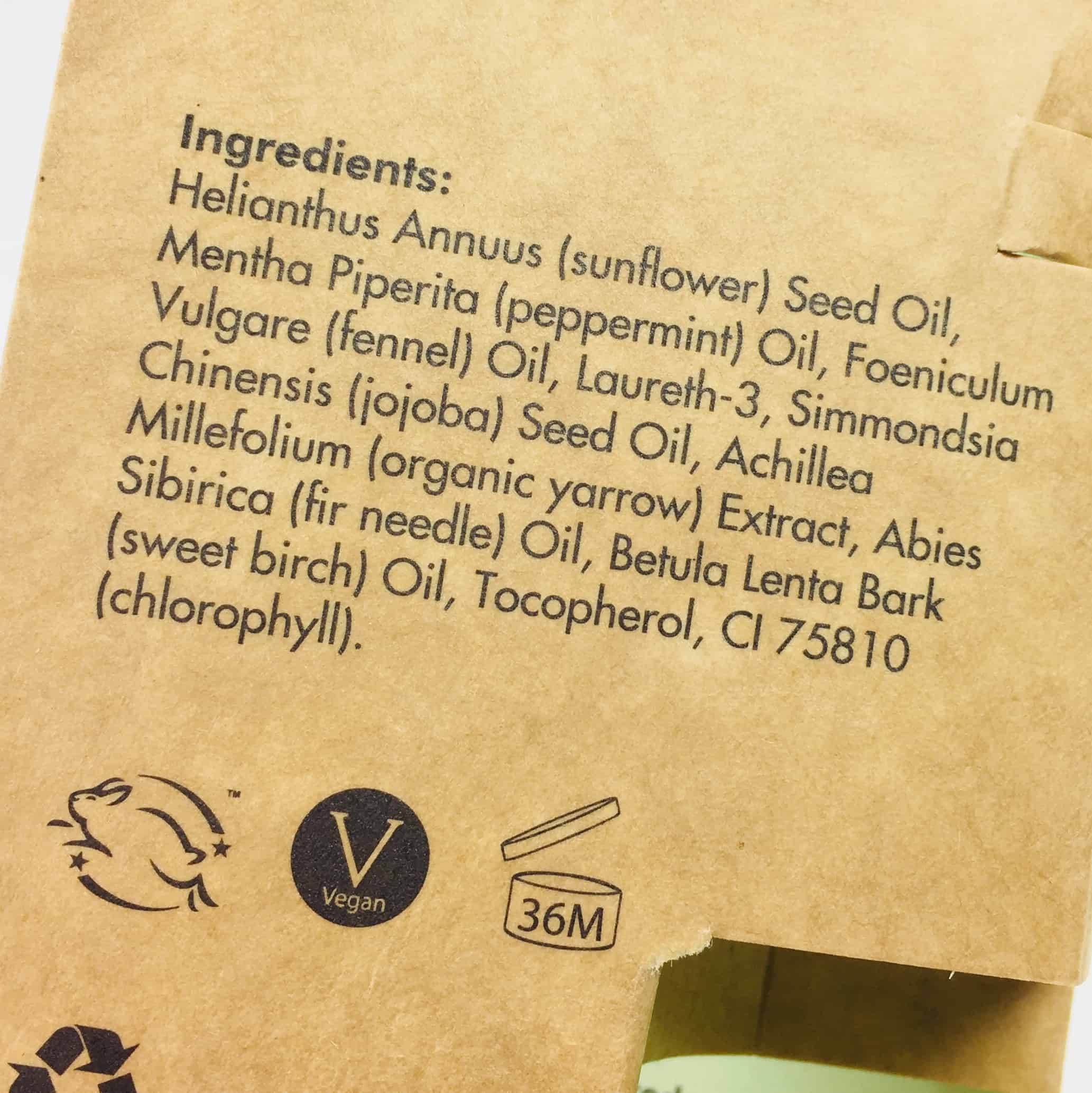 The ingredients look pretty natural. The smell is wonderful.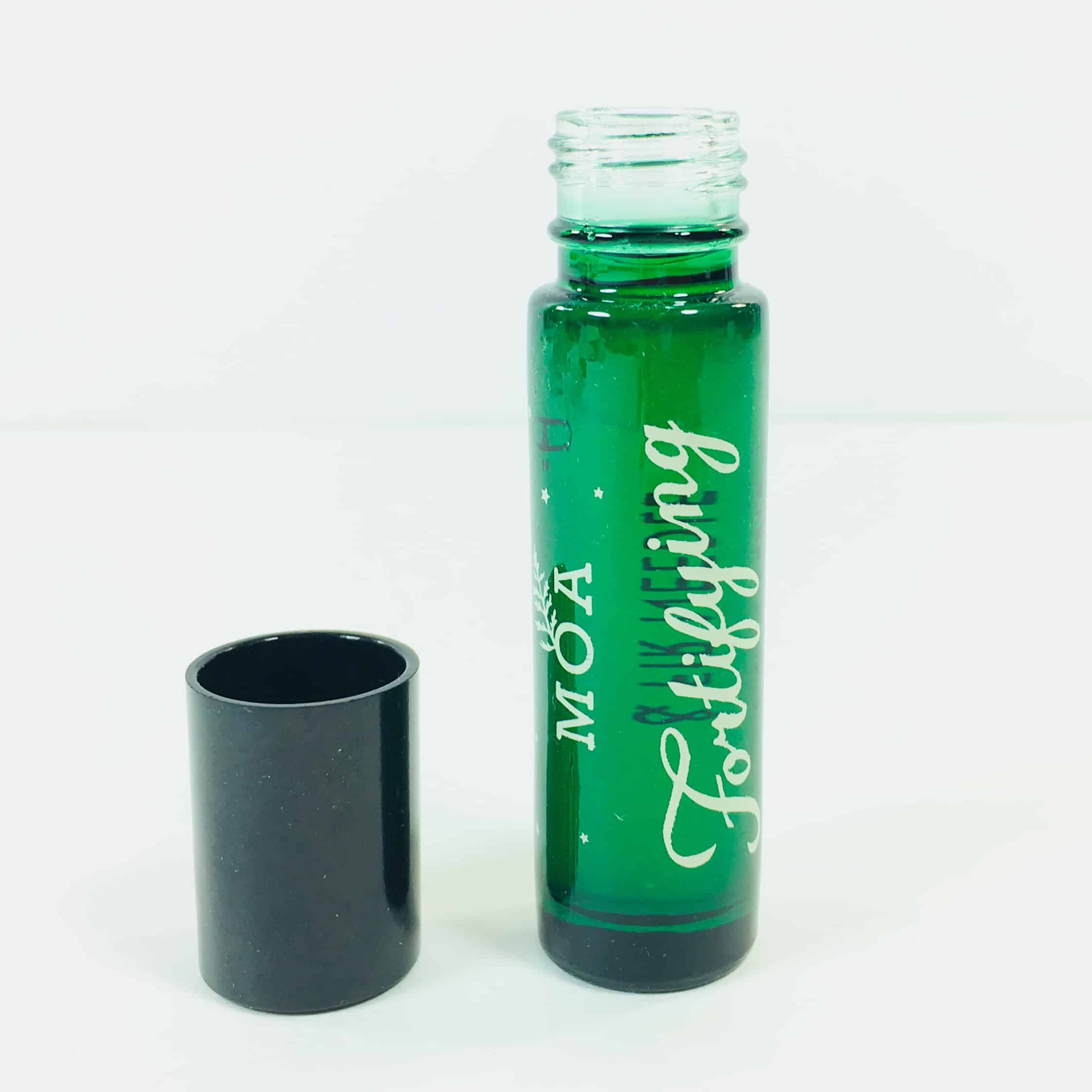 I'm not one to soak in a bath, especially with additives, due to sensitivity issues. I poured a bit of this into a plastic cup and then added some water to dilute it before pouring it on a bath sponge. I used it in the shower and the smell was similar to a less-medicinal minty Listerine. I really liked the scent, which was primarily peppermint and a hint of licorice from the fennel. I didn't have any adverse reactions, my sinuses cleared up, and I detected a lingering scent in the bathroom for the next hour or so.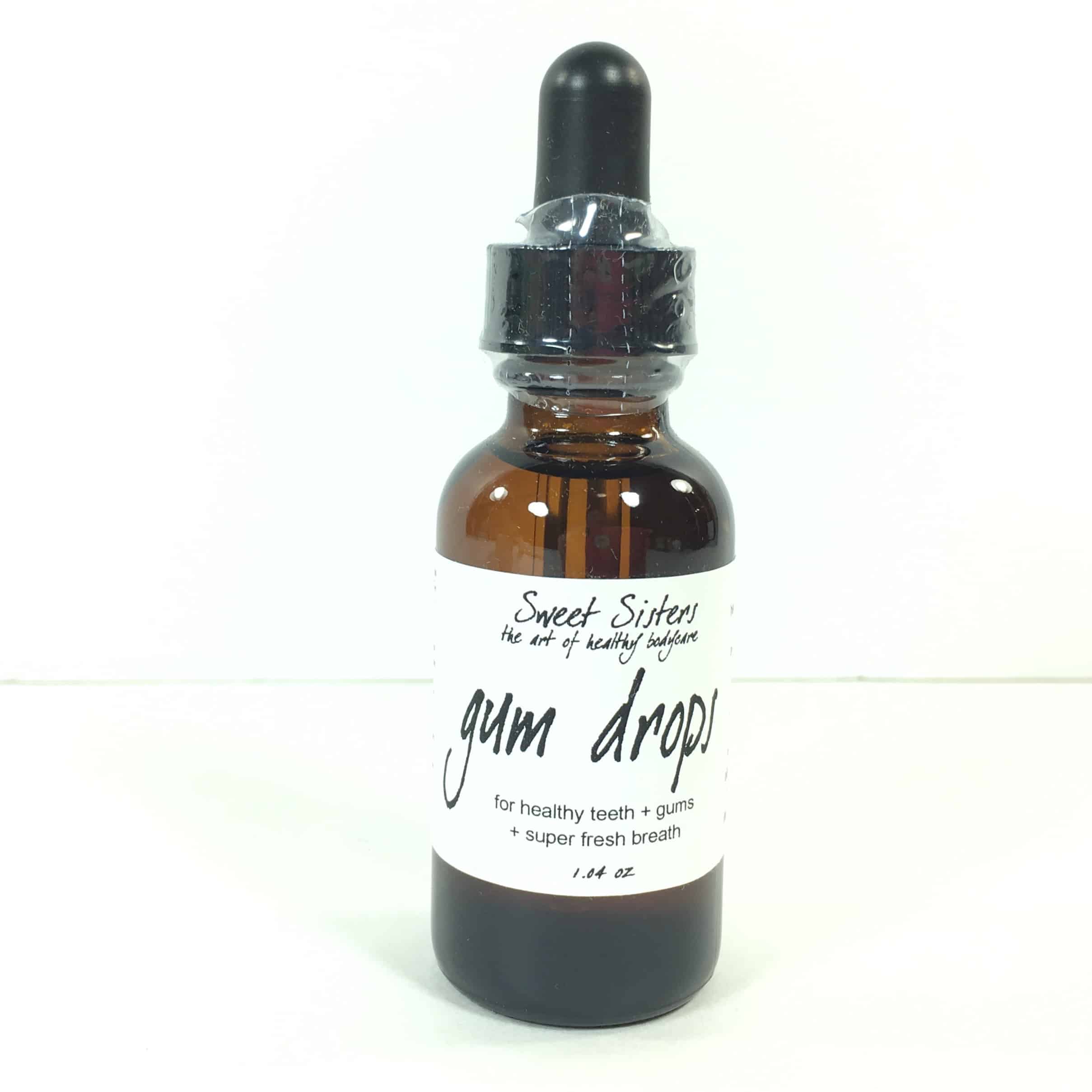 Sweet Sisters Gum Drops ($18) This is an interesting product – drops for your gums!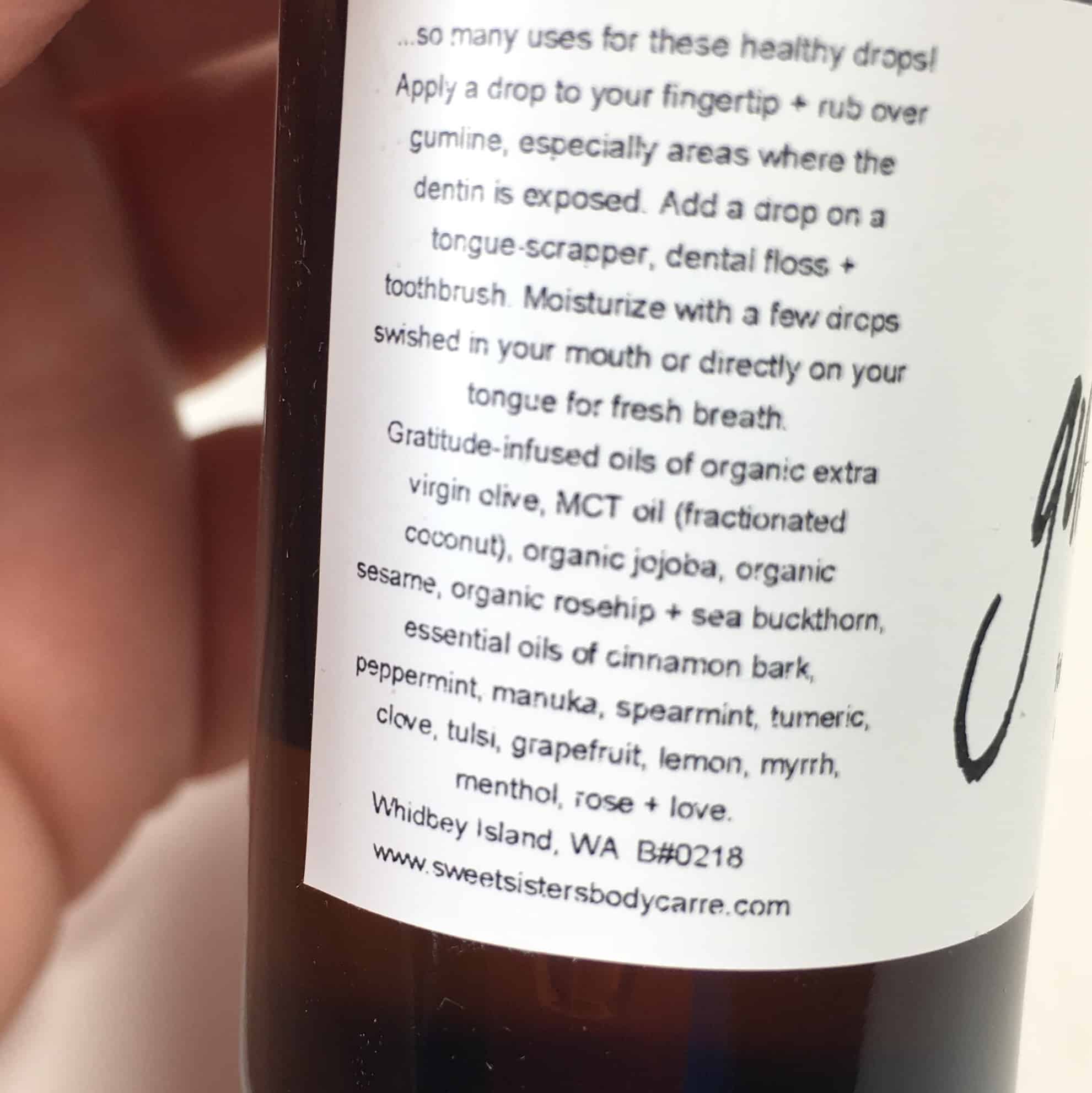 The ingredients include lots of essential oils in a base of several oils such as jojoba and olive.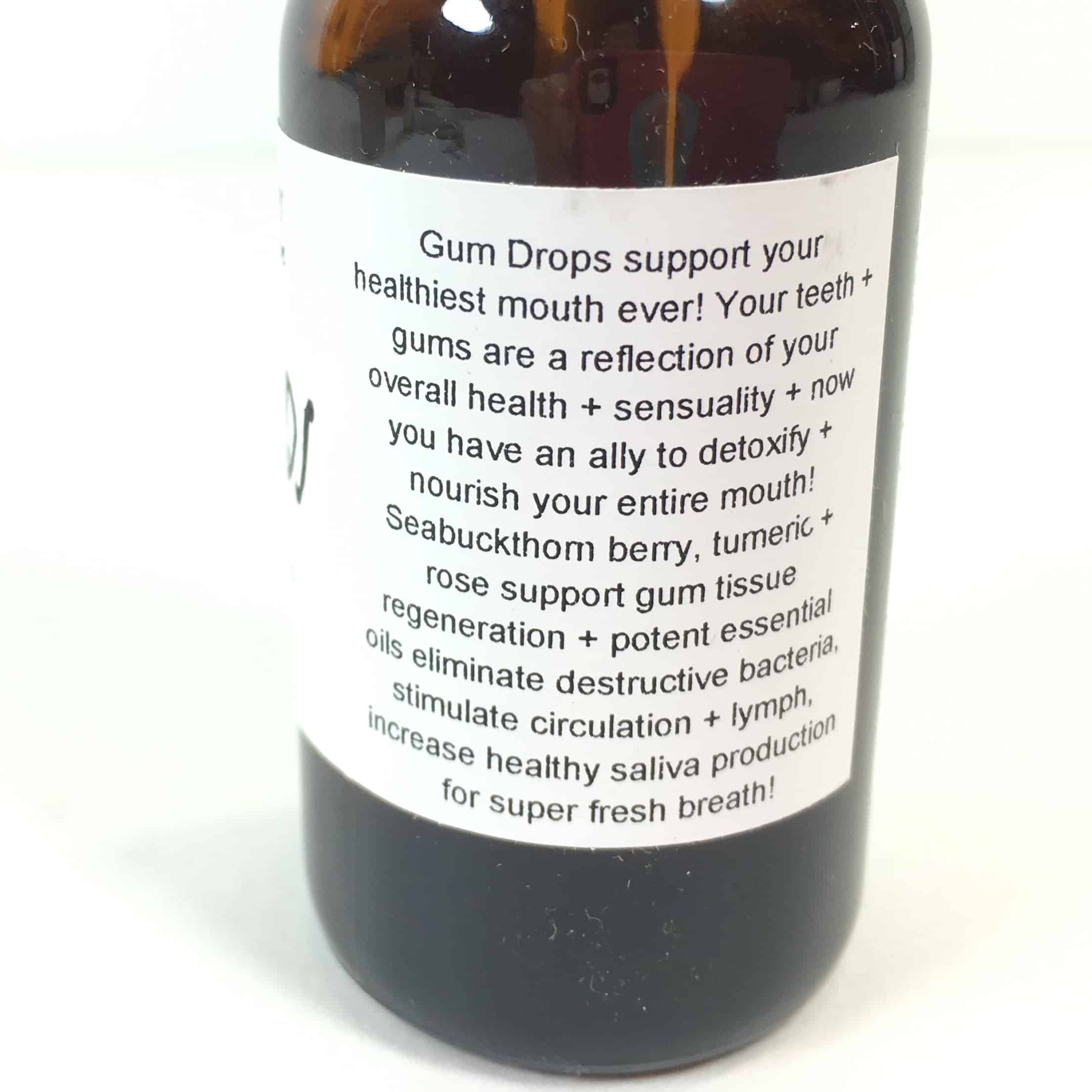 You can use it in several different ways but I've just been dropping it directly on my tongue.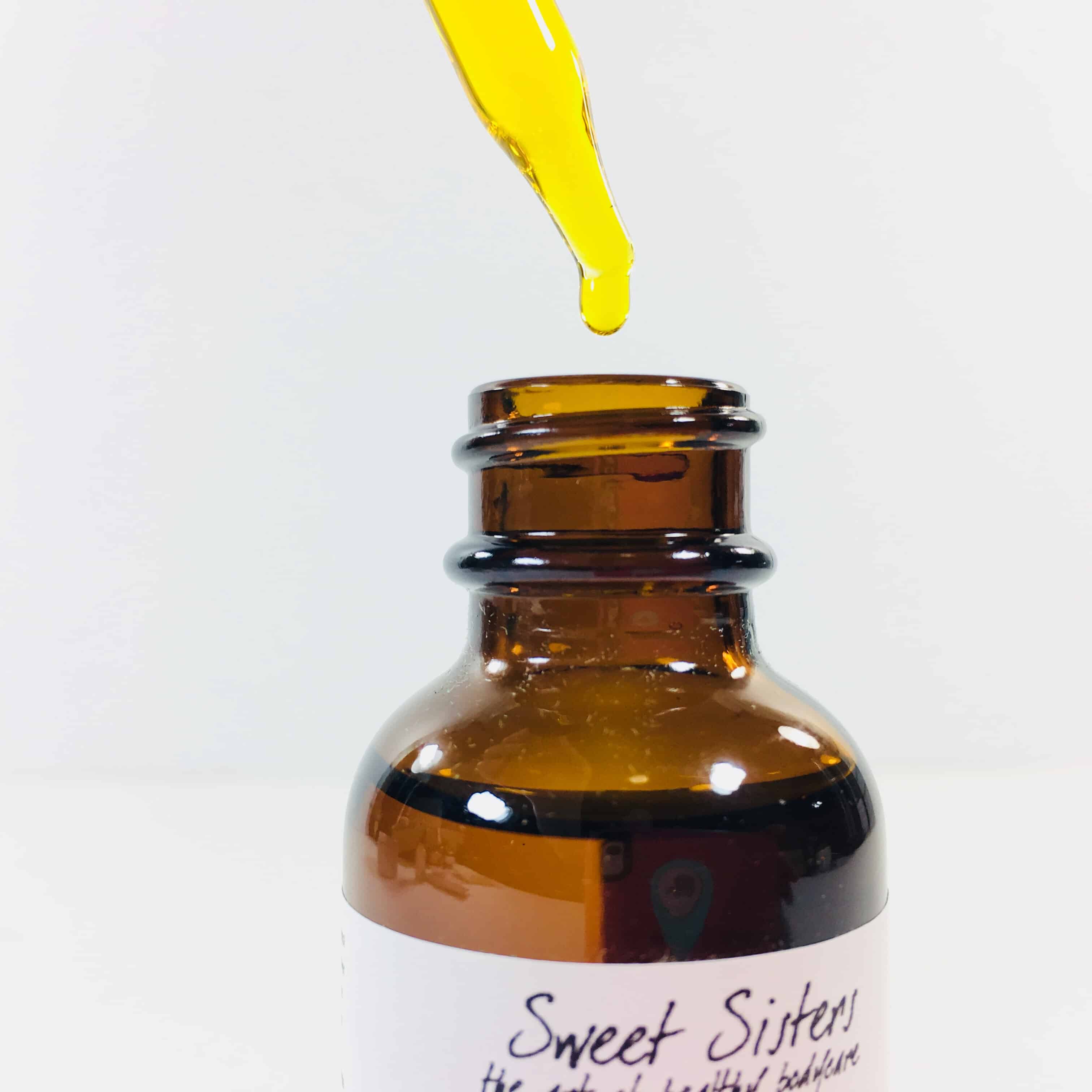 That's some bright drops! The flavor is similar to chewing gum, maybe a cross between cinnamon and peppermint. It isn't really sweet and leaves behind a fresh feeling in my mouth.
The Republic Of Tea Daily Greens ($1.43) I believe the best way to get some greens is to eat a salad or stir fry some chard, but others prefer it in drinkable form. Matcha gives it a kick of caffeine while spirulina and chlorella help it turn green while providing their superfood benefits. Probiotics might keep things healthy in your gut. I poured it into a bottle of water and then gave it a few shakes. The flavor was a blend of lemon and mint and it wasn't very sweet, but palatable.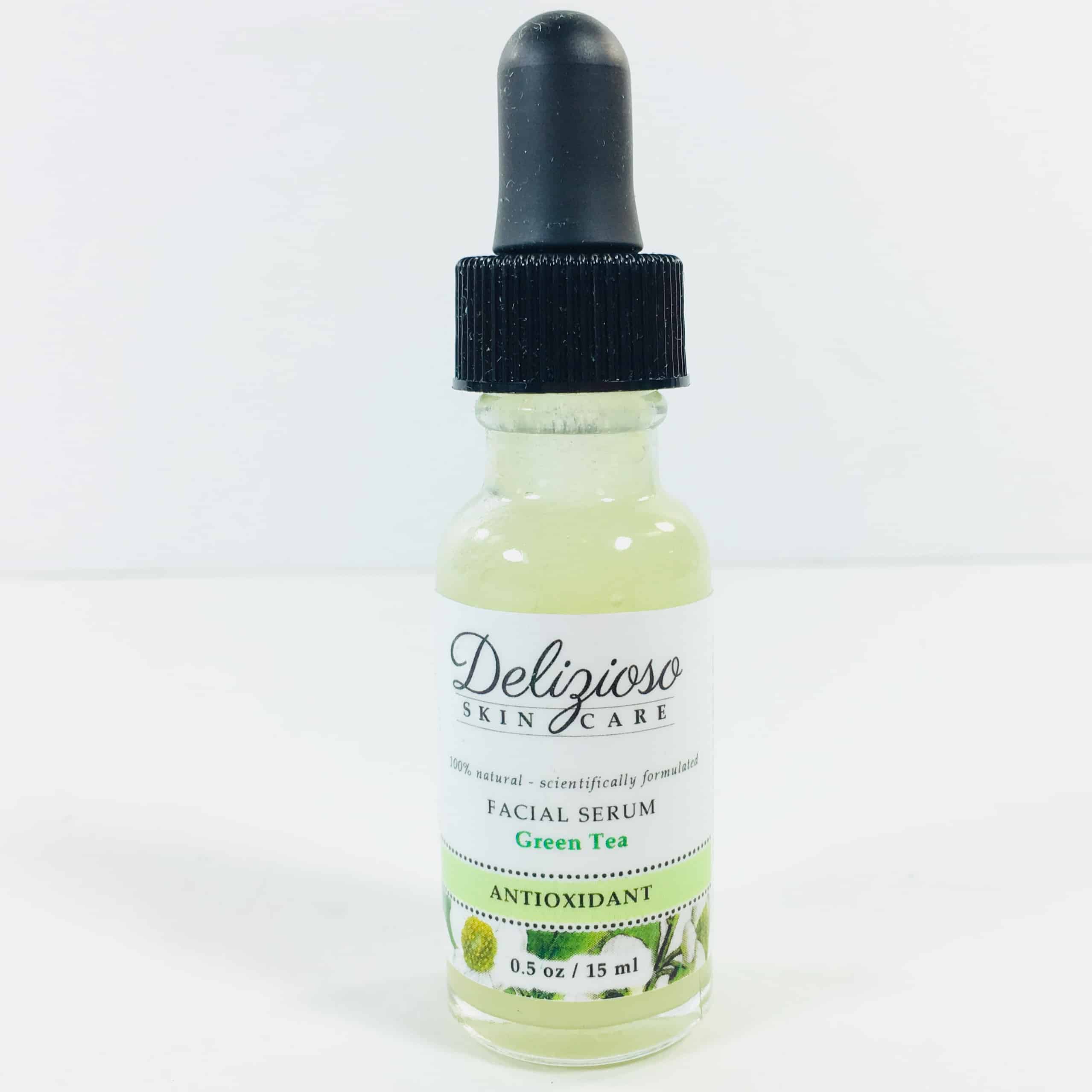 Delizioso Skin Care Facial Serum In Green Tea ($22) is an antioxidant serum designed for "normal" skin to help fight aging.
The ingredients were very natural with aloe being the first one listed. Various plant oils (rice bran, blackcurrant) and essential oils (chamomile, orange) along with green tea extract and radish root ferment round things out.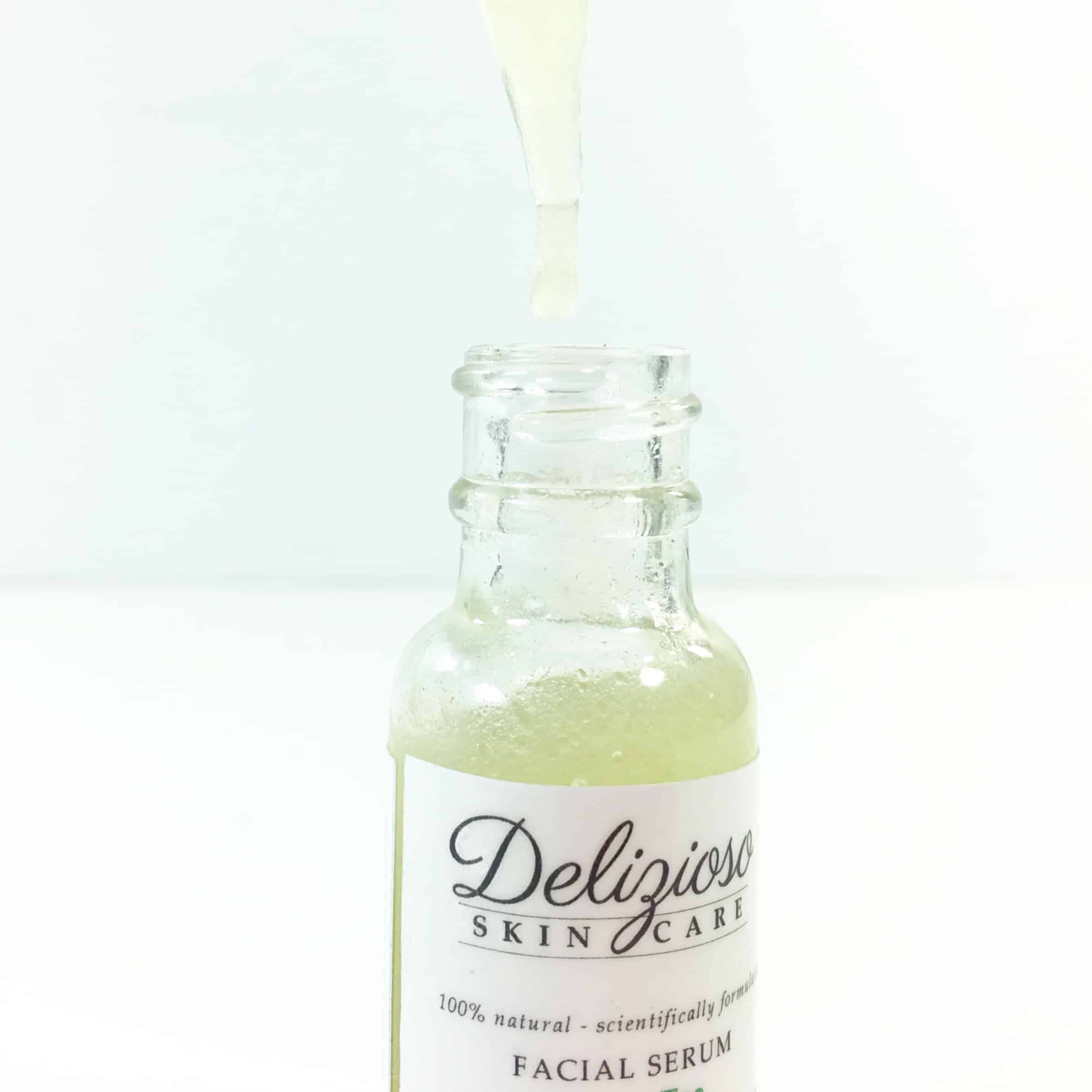 It was pretty thick but was quickly absorbed. The scent reminds me of unripe bananas. This can be used twice a day, but make sure to use a good sunscreen since essential oils may make skin sensitive to the sun.
Going 2 Natural BOSS Butter Original Unscented ($12.60) Yes, I love body butters! BOSS stands for Best Organic Skin Softener. Let's see if that's true.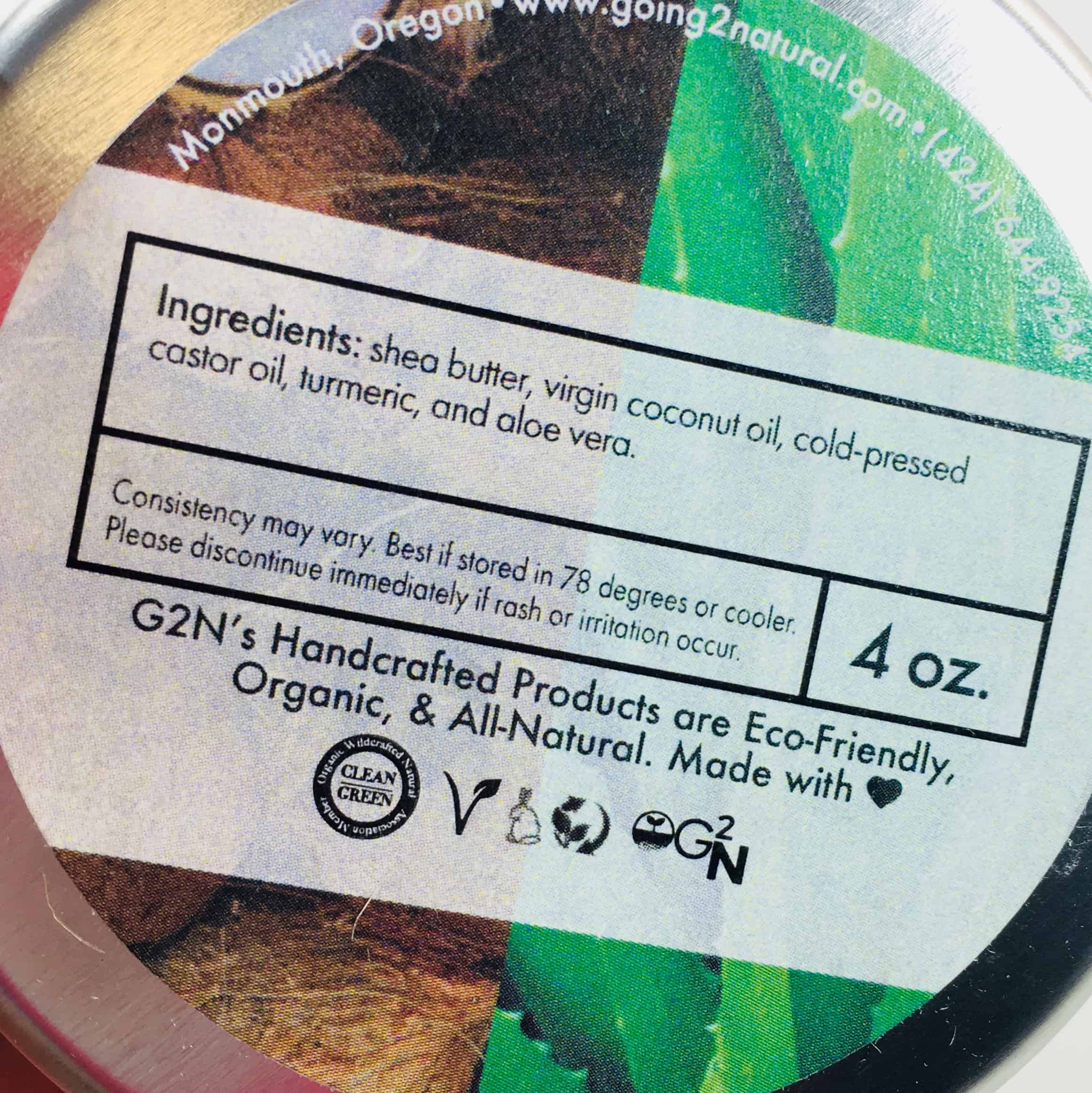 Only 5 all-natural ingredients went into this decadent treat. This is considered unscented because it doesn't have any essential oils mixed in for fragrance, but it does have a smell to it. In fact, I was surprised it didn't list cocoa butter because it smelled like chocolate!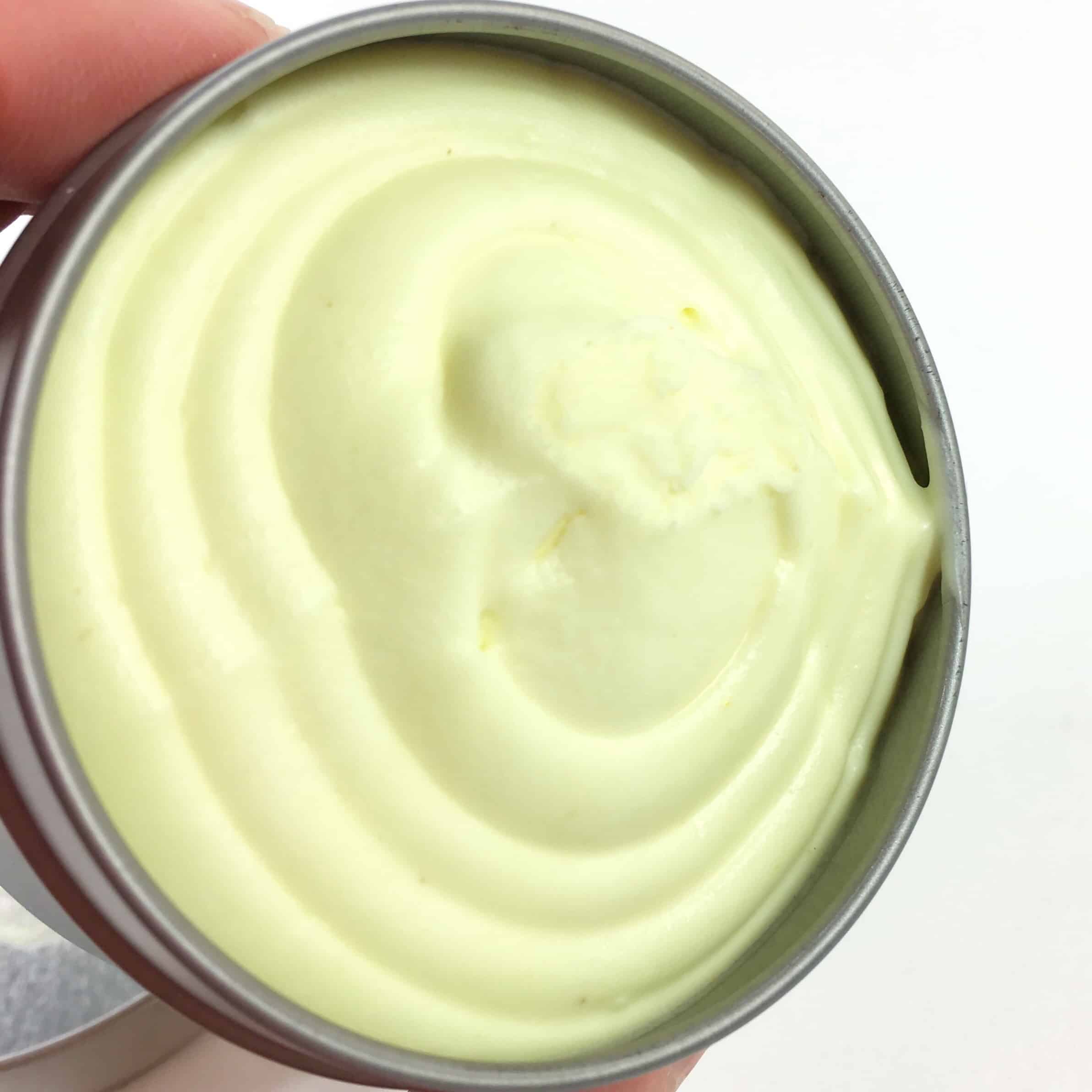 I love this butter! I used it after my shower and I love how soft my skin felt afterwards, plus that smell was heavenly.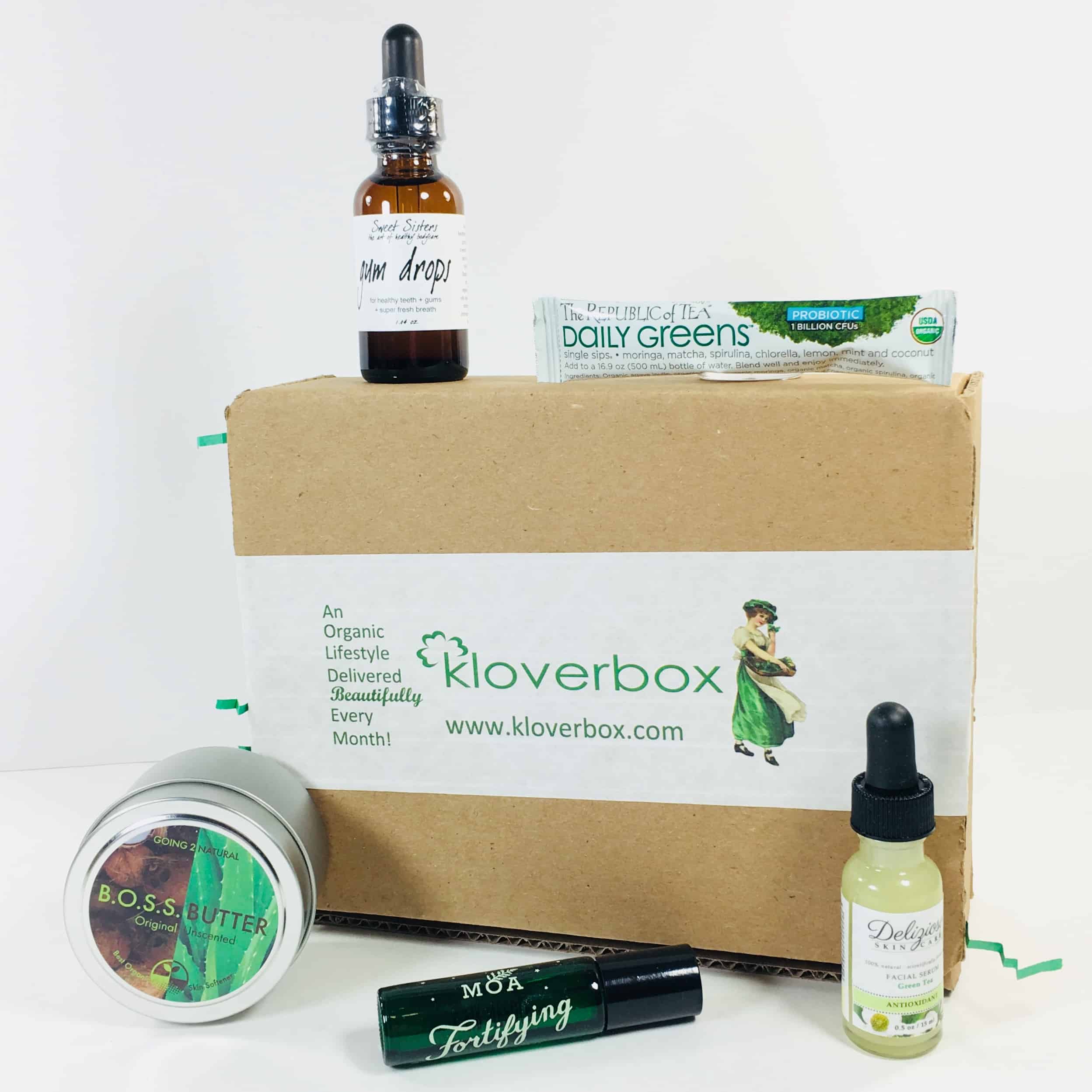 The world is turning green before my eyes outside, and my Kloverbox helped keep it going in my house! I love that Kloverbox sends items that are considered environmentally green, too. The gum drops were a nice change from traditional mouthwash, the body butter was very luxurious, and the bath soak turned shower gel were my favorites from the March box. My items had a retail value of around $59.64 — for a $25 monthly subscription, that's more than double the price paid and I'd say that it's a win!
What did you think of the March Kloverbox? Let me know in the comments!