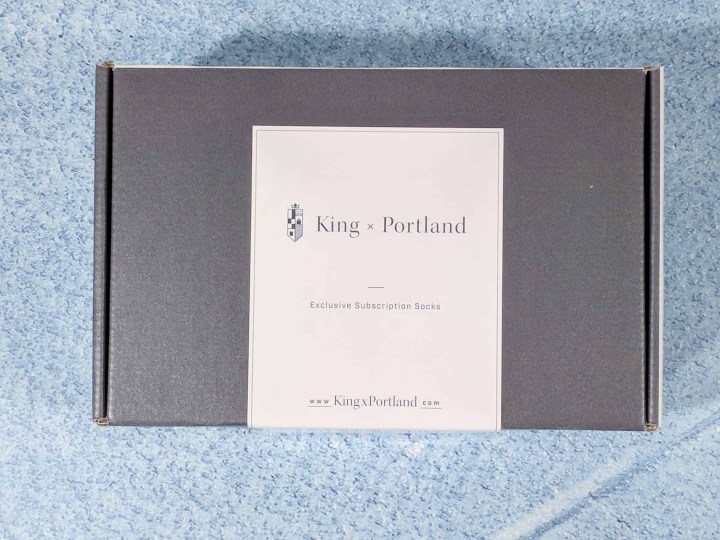 King x Portland is a Toronto based fashion and lifestyle brand that offers a Signature Gift Box on top of their sock-of-the-month subscription. This box is 45$ for three pairs of designer socks, perfect for the season, with free shipping and is only available in Canada. This is a great box to kickstart your subscription or as a simple gift.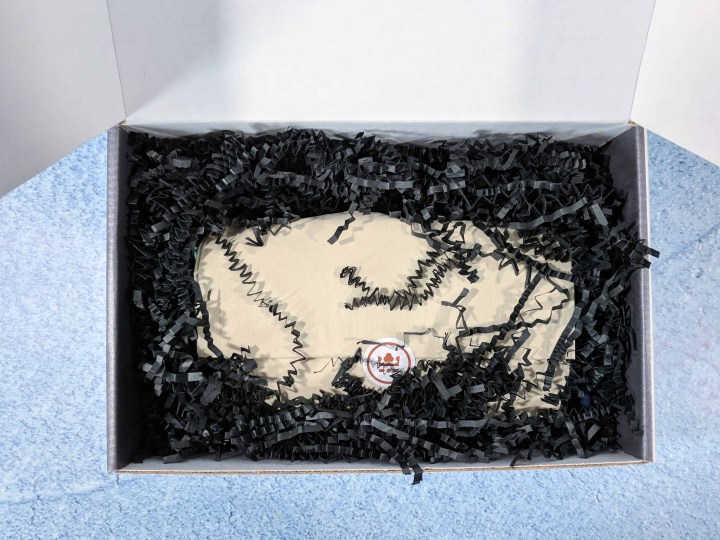 The socks are nicely wrapped in tissue paper.
DEAL: Get 10% off the first 3 months of your month to month subscription! Use coupon code HSB10.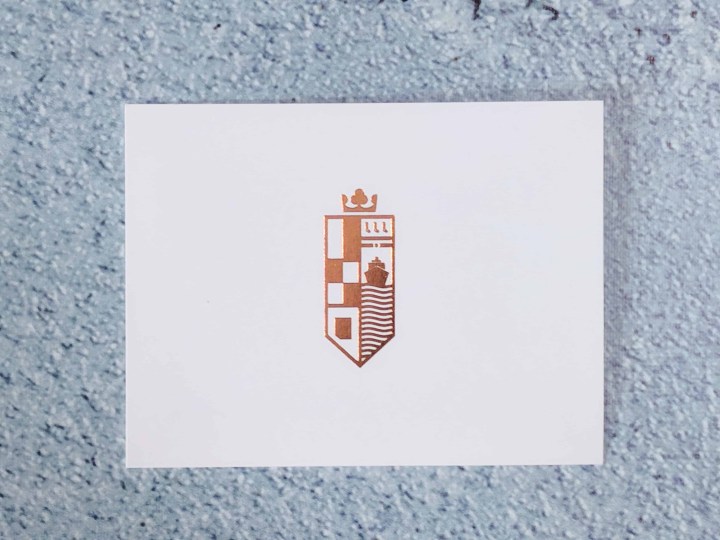 The box comes with a handwritten note on a cute gold foiled card.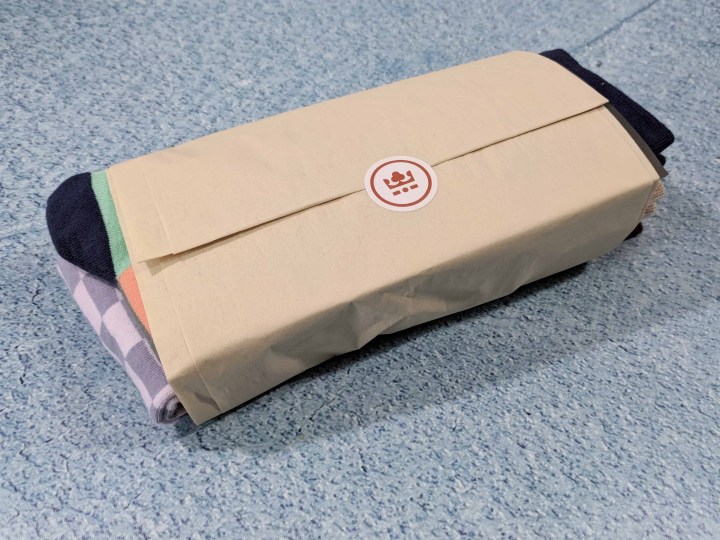 Cute little bundle!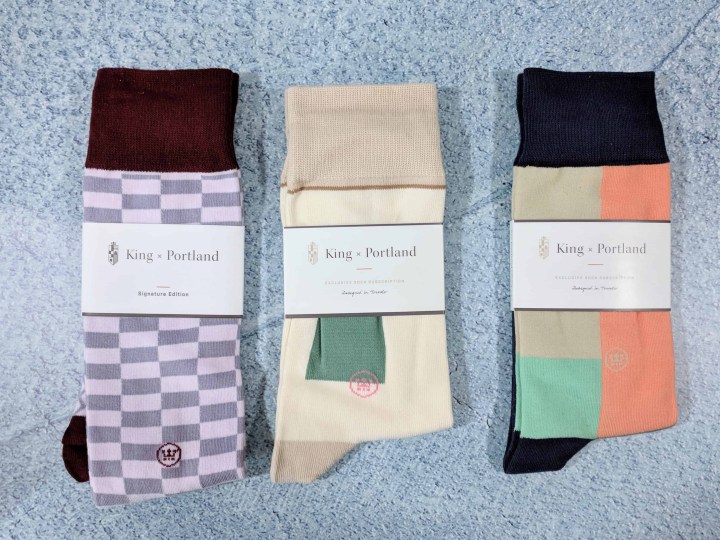 We like the classic design, but with nice pop of colors.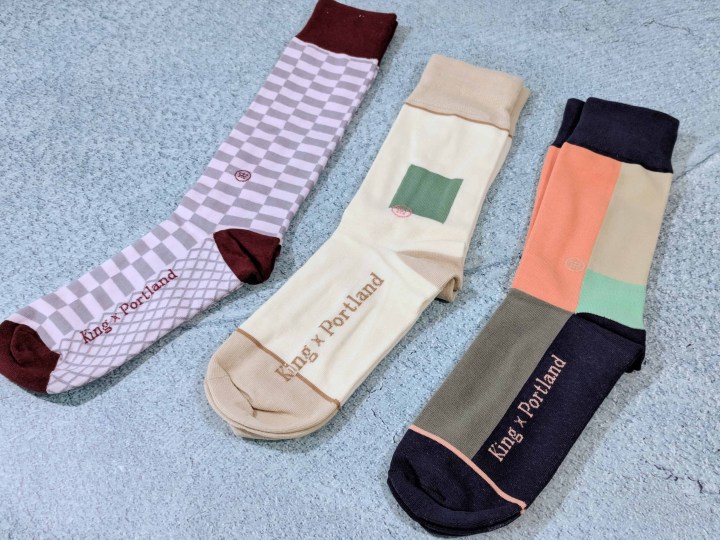 They are not all of the same length. Our favorite so fare is the middle one, but I like the geometric pattern on the right ones and the color on the left.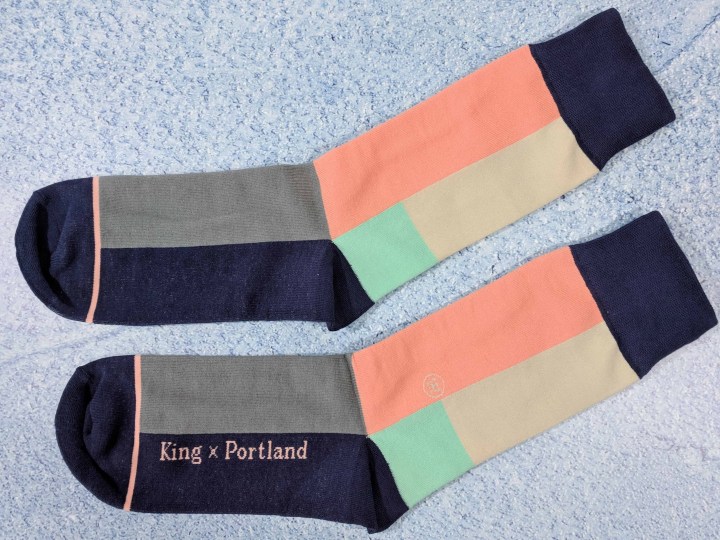 These are so fun! With a nice pair of shoes, they look simple as the grey and blue pattern is mostly hidden in the shoes. We like that although the logo is big, it's not distracting when wearing them.
The fabric is soft and not too thin. The color blocks are sewn together and the elastic band is not too tight on the leg.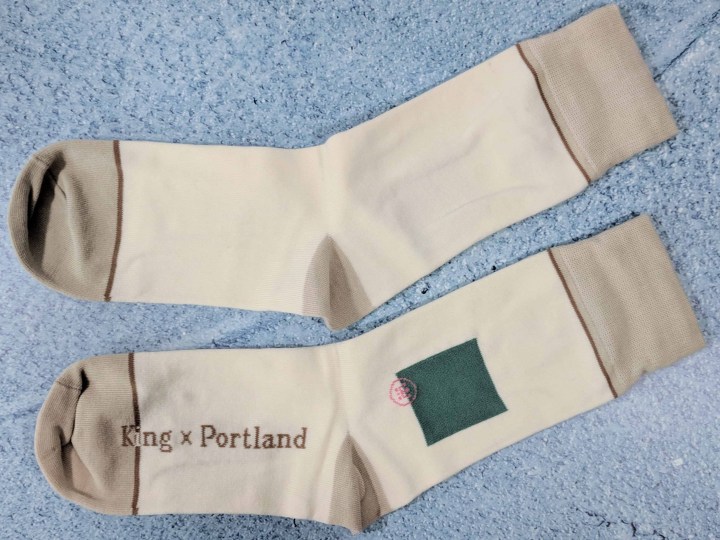 These are my husband favorites. I barely had time to take the pictures before he claimed them. Once again, we like the simple design and the green square is a fun addition.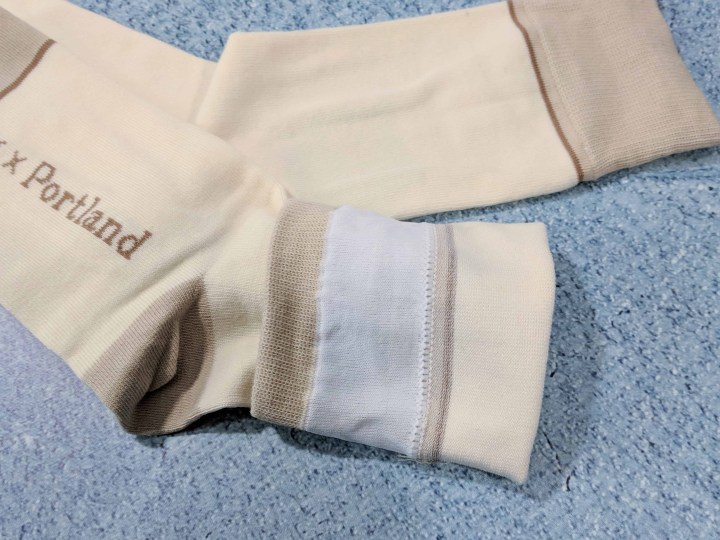 We like how the elastic band is made. They will last for a while.
These are my favorites, and I'm trying to claim them! They are grey and light purple with burgundy mixed in. They are longer than the other two pairs.
For some reason, I like the way they are made as for me, the free threads add a bit of isolation and softness. But my husband kept them for himself after all. He says they'll look great with his burgundy sweater.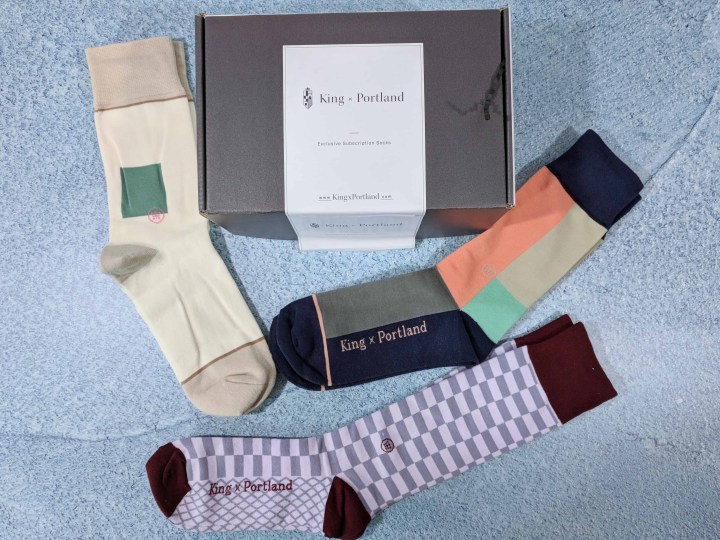 We like the King x Portland socks as they are very nice quality, they survived laundry day without loosing any of their colors, and they are soft and comfortable. They are not too tight anywhere on the leg, but they stay up. This is a great Gift Box to introduce someone to this company and subscription service without having to commit to the subscription.
What do you think of King x Portland Surprise Gift box?