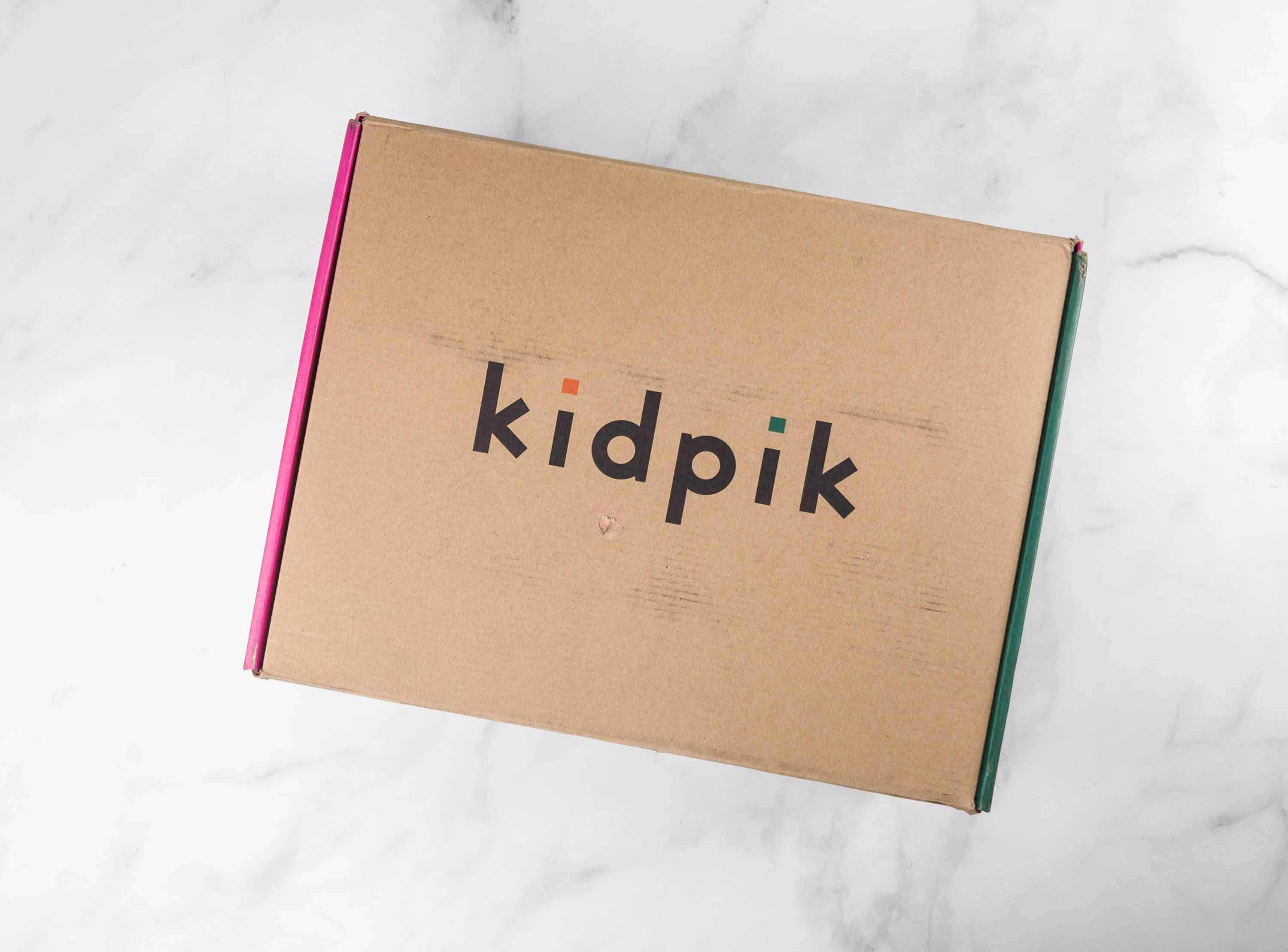 Kidpik is a styling subscription box for girls sizes 4-14 that is offered with no subscription, styling, or shipping fees. (It's like Stitch Fix for girls, but with no styling fee!) Kidpik can now be purchased once a season, twice a season or monthly. The box will be sent at no cost and you'll only be charged once you pick the items you want to keep. There's also no return shipping fee to send items back, so your daughter can ultimately decide which items are hers to keep.
If you don't like what they've sent your daughter, they give you 7 days to pick the items you want to keep or return. Log in to complete checkout within a week, if not, your credit card will be charged for the box. A 30% discount will automatically apply at checkout when you keep the entire box!
My daughter chose the colors and styles she wanted for her box in an extensive style profile that covered styles, colors, types of clothing, length of outfits, and complete sizing information. The survey is simple and my 8-year-old was able to fill out the entire thing by herself (and she was so excited about it!).
The entire box, with the keep-it-all discount, is on average $85, with 5-7 high-quality items included. If you decide to keep everything, each item will cost approximately $12.50.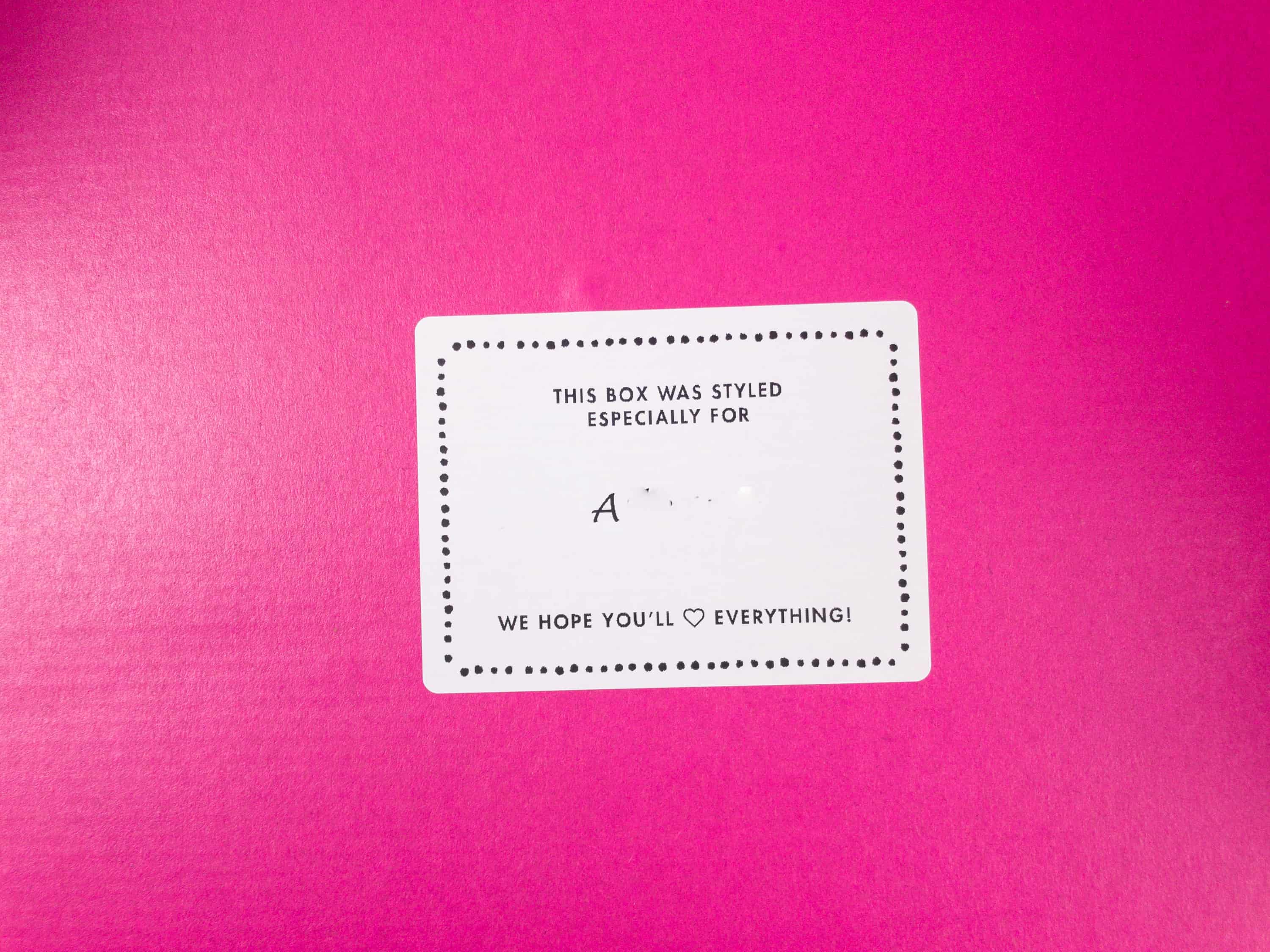 DEAL:  Get $15 off your first box when you keep $40 or more. Use coupon code PIK18. Ends 4/2!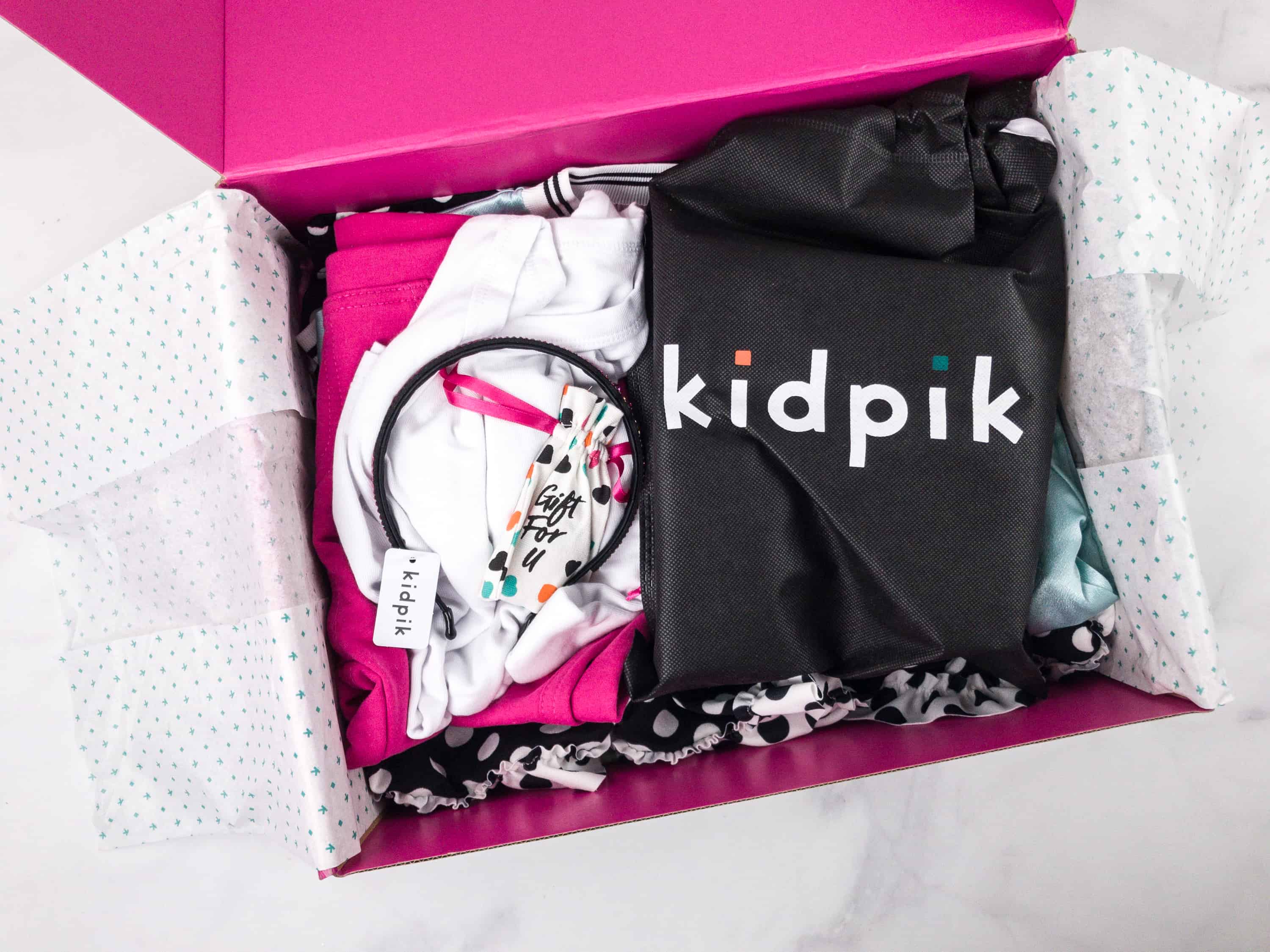 Everything was packed really neatly and anything that could possibly snag clothing is packed in sturdy reusable bags.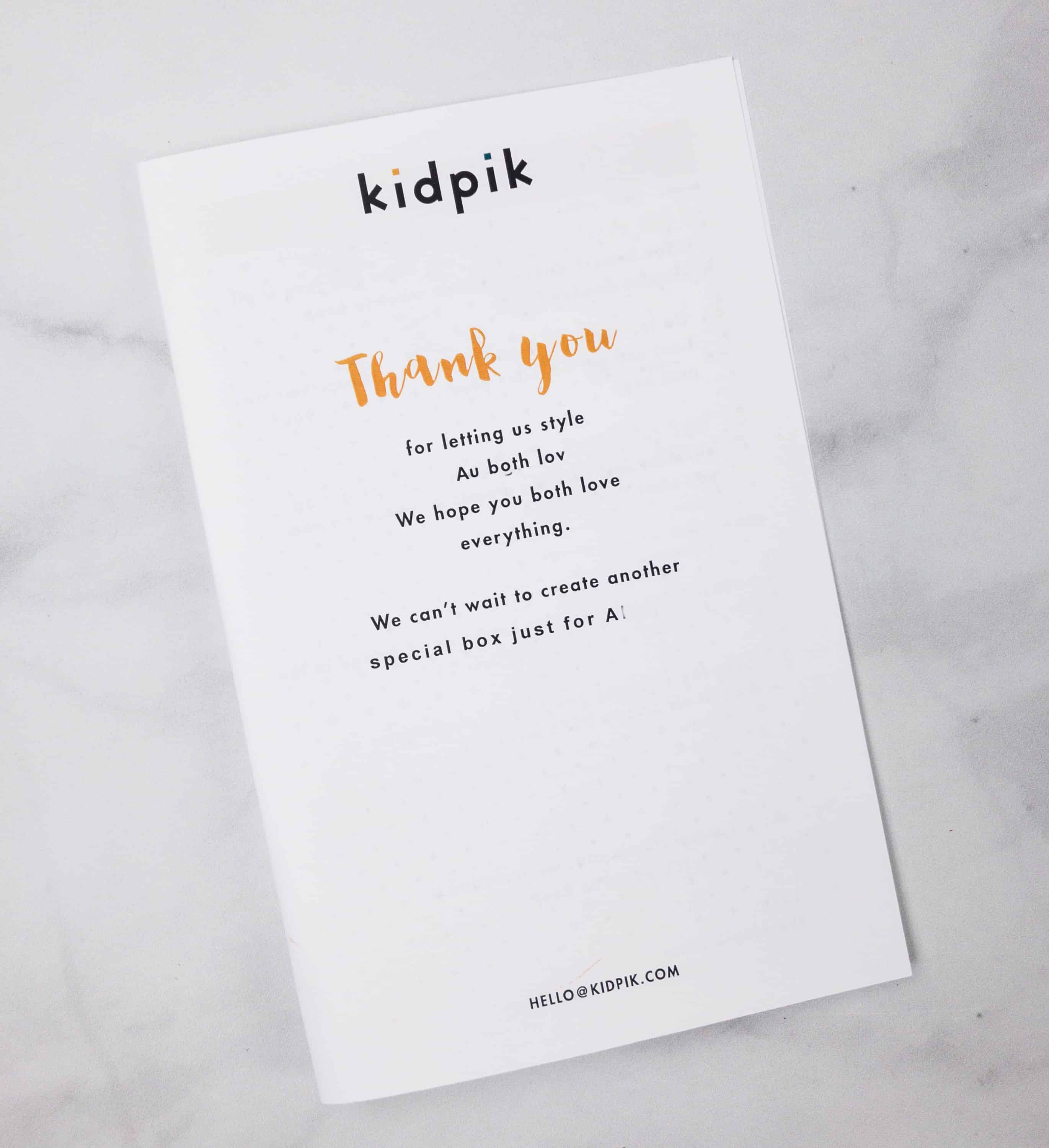 The box includes a list of the items, their prices, and the broken out price for each item if you keep the entire box. These prices are super reasonable and the shopping is devastatingly easy. The box includes a return envelope and item list.
The total for this box with 7 items was $147.50. When you checkout you can get a 30% discount by keeping the entire box. If there are items you kept because it was cheaper but don't want, you can return them in the envelope. So if it makes sense to keep the entire box, just return anything you don't want, and Kidpik will donate it for you!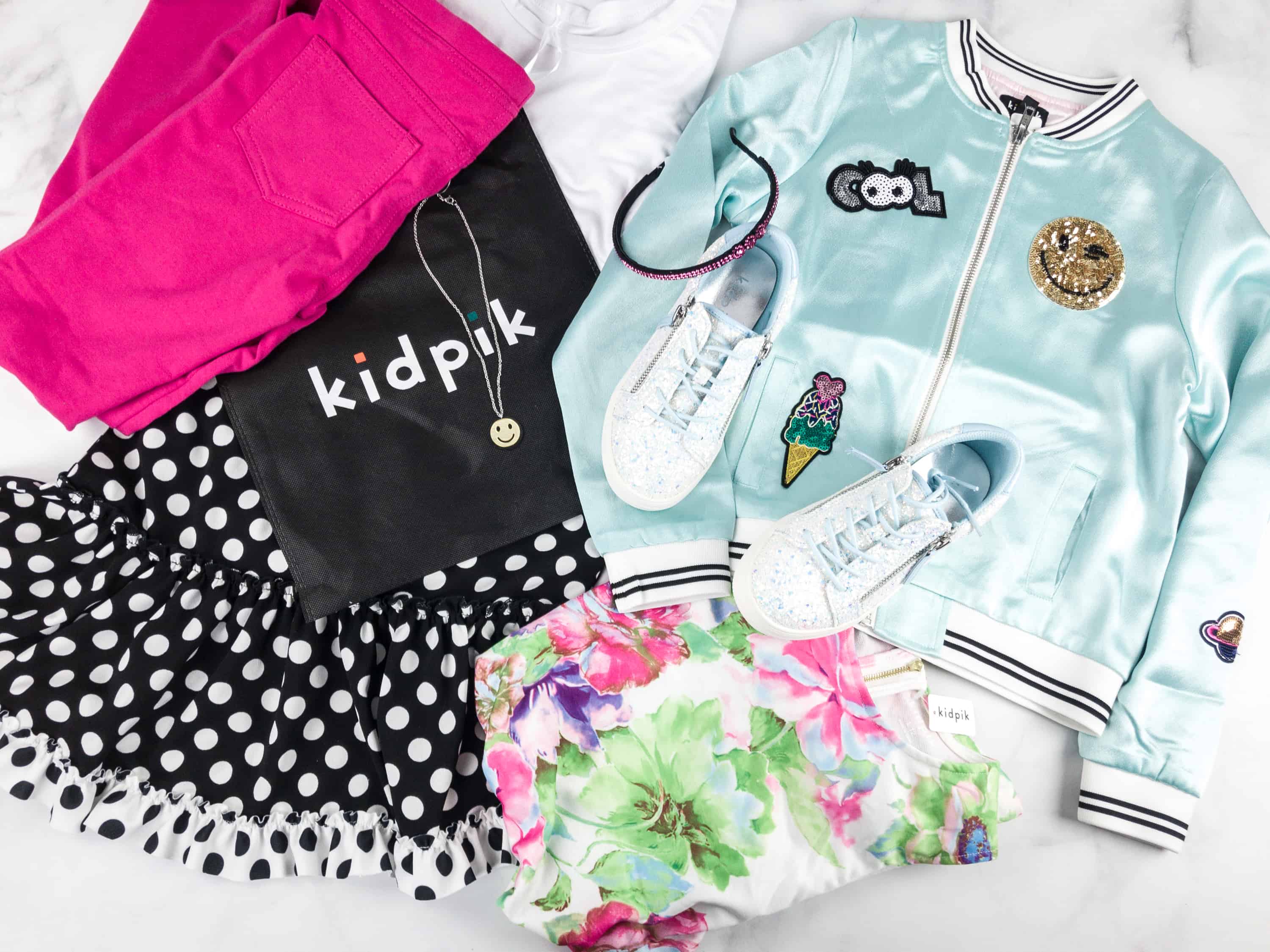 All the items in the box! I adjusted my daughter's style profile for more girly items – she's getting into those tween years and has been selecting items from her closet with a little more flair.
Kidpik also added other bonus items inside the box which is packaged in this cute gift for you pouch.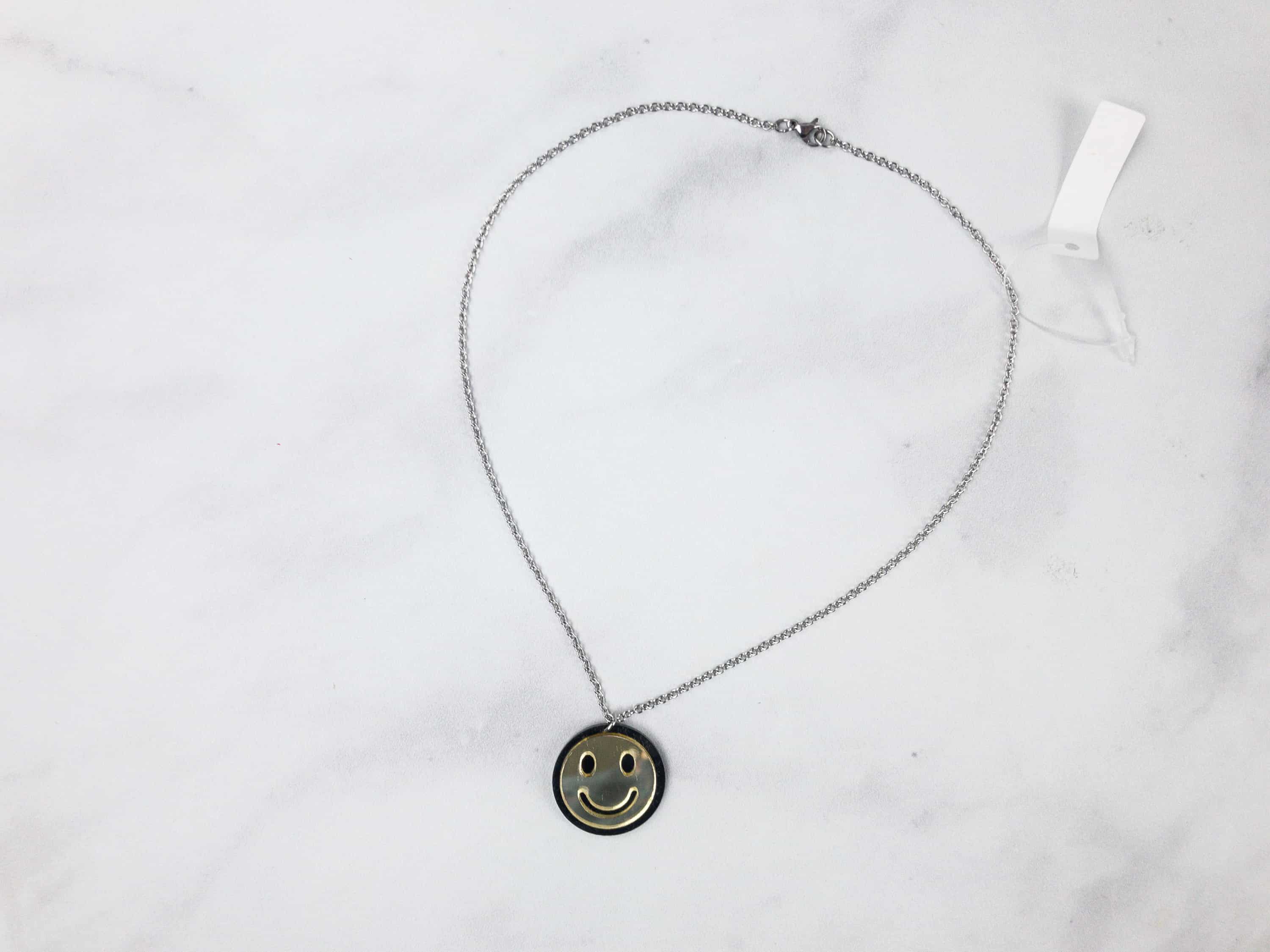 BONUS: Smile Emoji Necklace For this month, the free bonus item is a silver chain necklace with a smiley emoji pendant.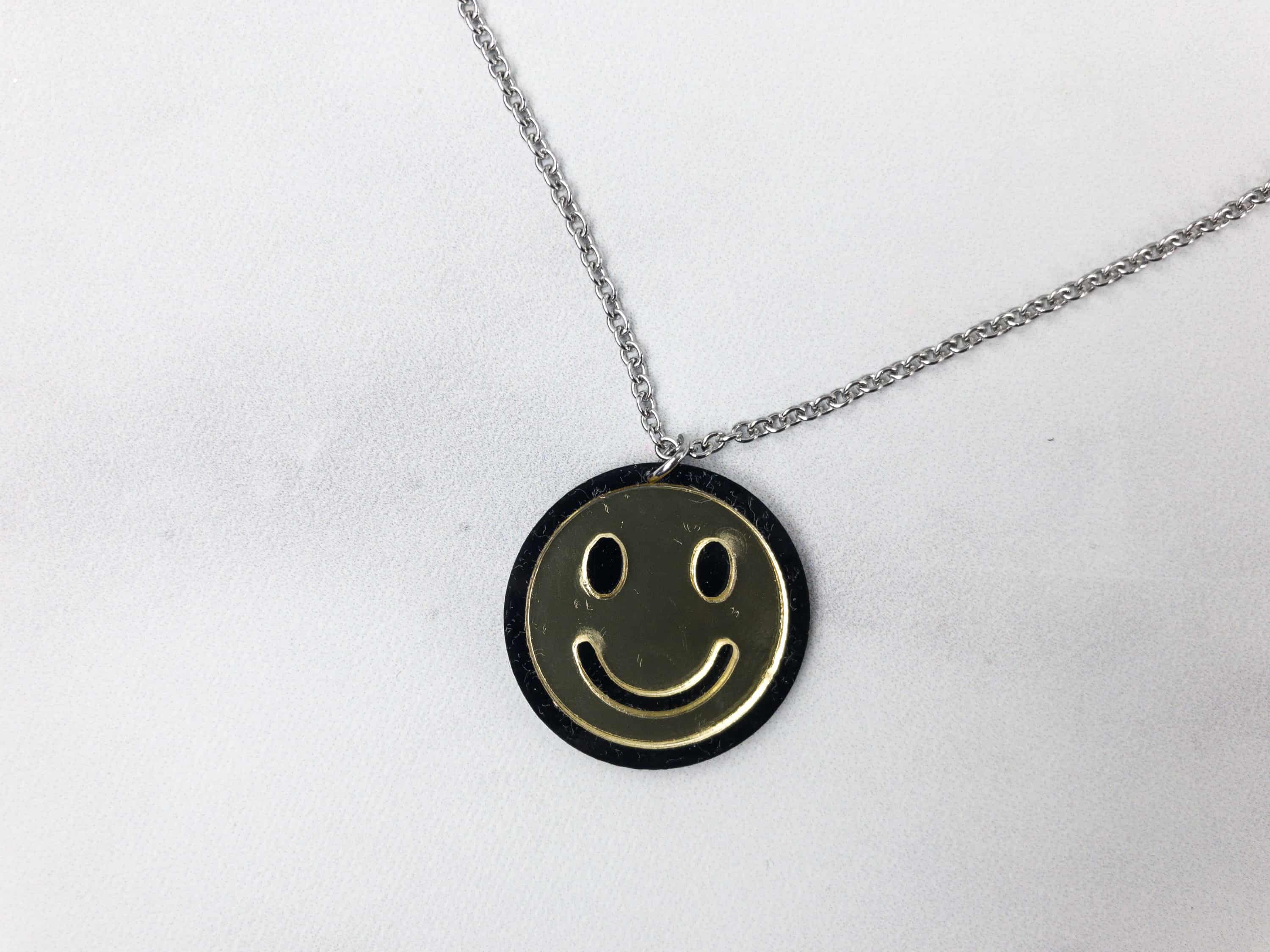 The pendant is not that small so it can easily be seen. It's a cute accessory that can go with any casual outfit.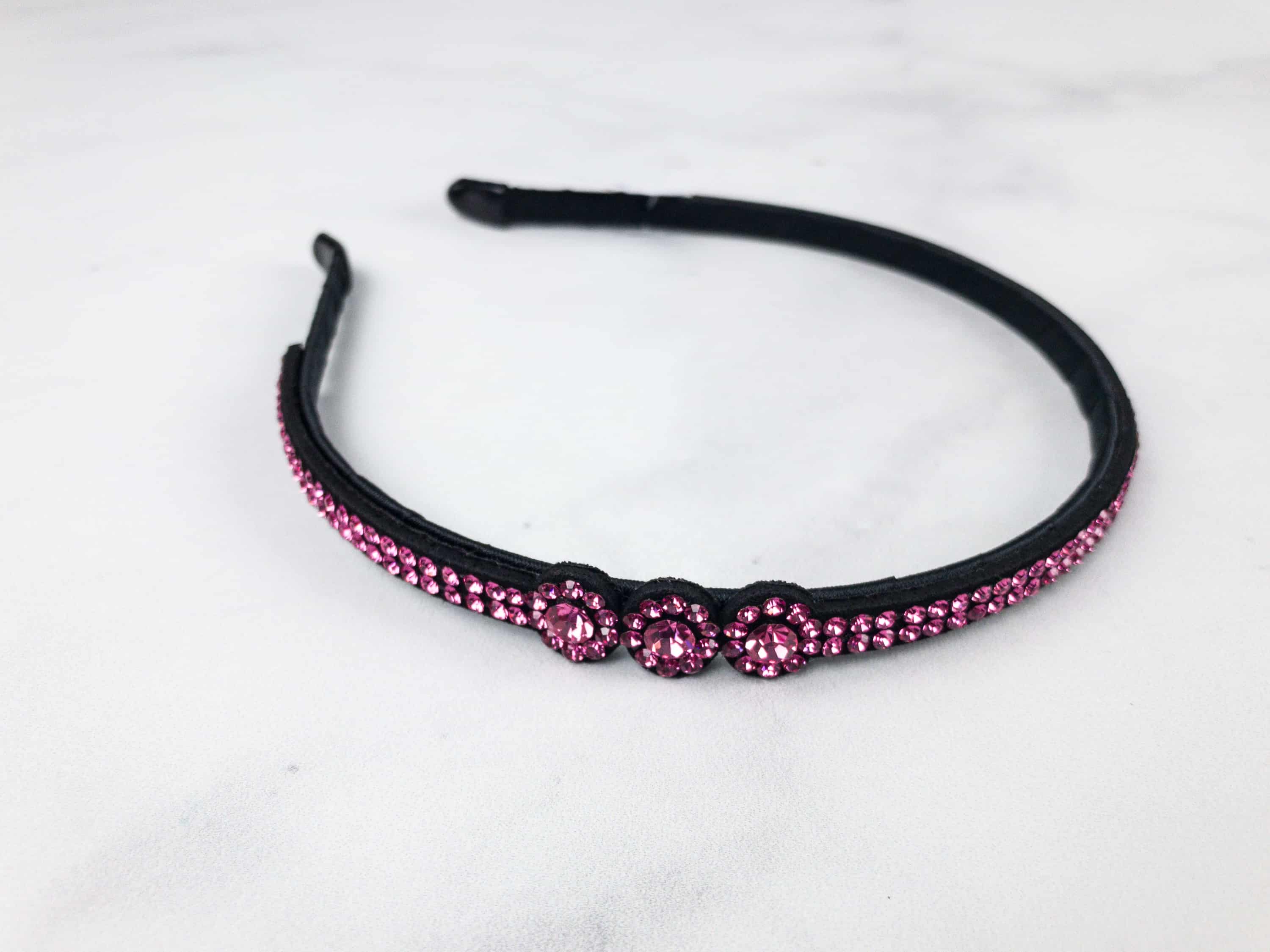 Diamond Headband In Pink Peacock ($9.50) Perfect for adding glam and sparkle to any ensemble, we received this headband with a black base and bright pink studs as embellishment. There are 3 bigger accents to the headband which look like flowers.
The headband is a great accessory because adds a subtle elegance plus it keeps her hair away from her face.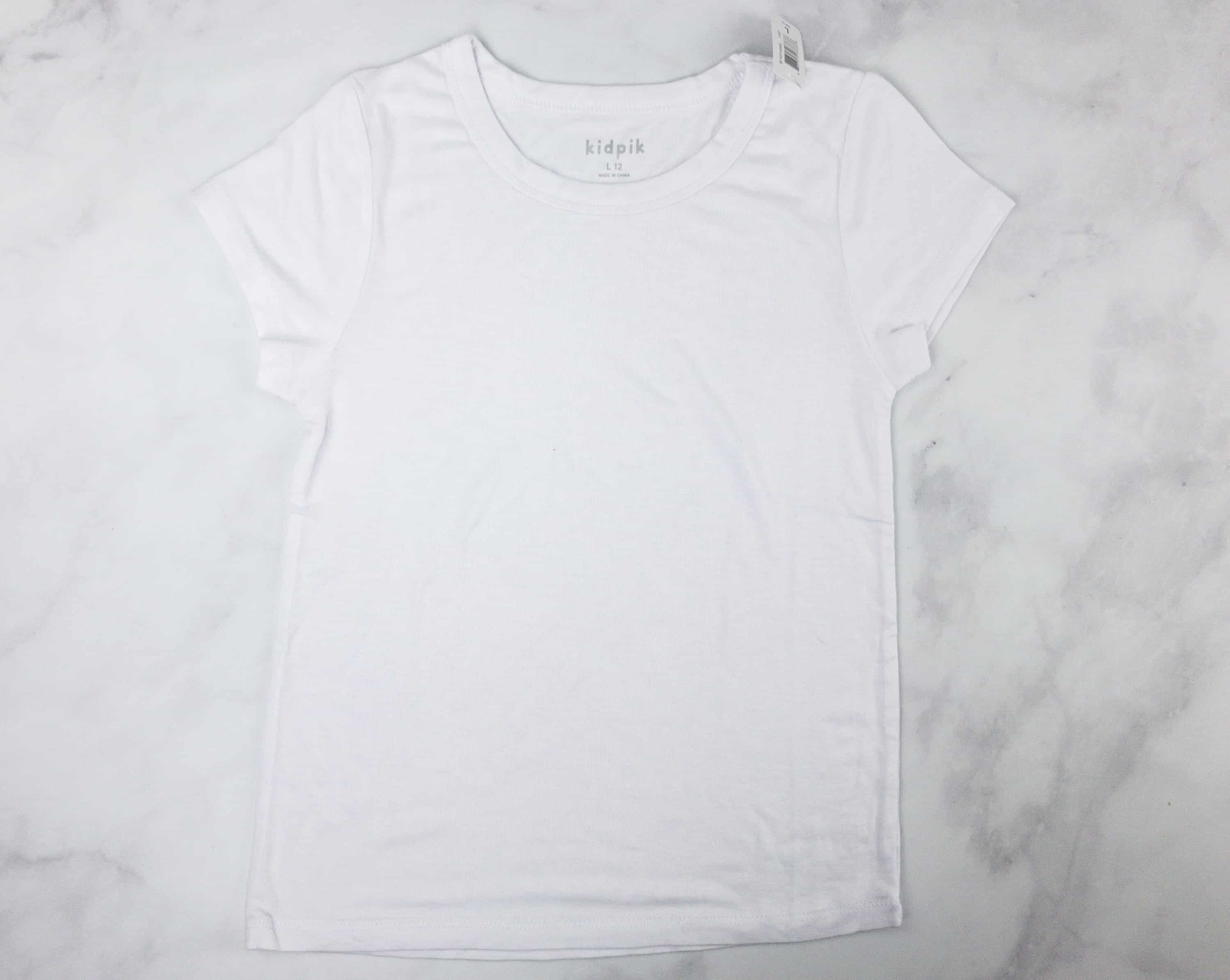 Ribbed Crew In White ($10.50) One can never go wrong with a plain white t-shirt because you can mix and match it with any kind of pants or skirt. It's really soft and comfortable to wear too! We found this top to be on the sheer side and would wear it with a tank top underneath.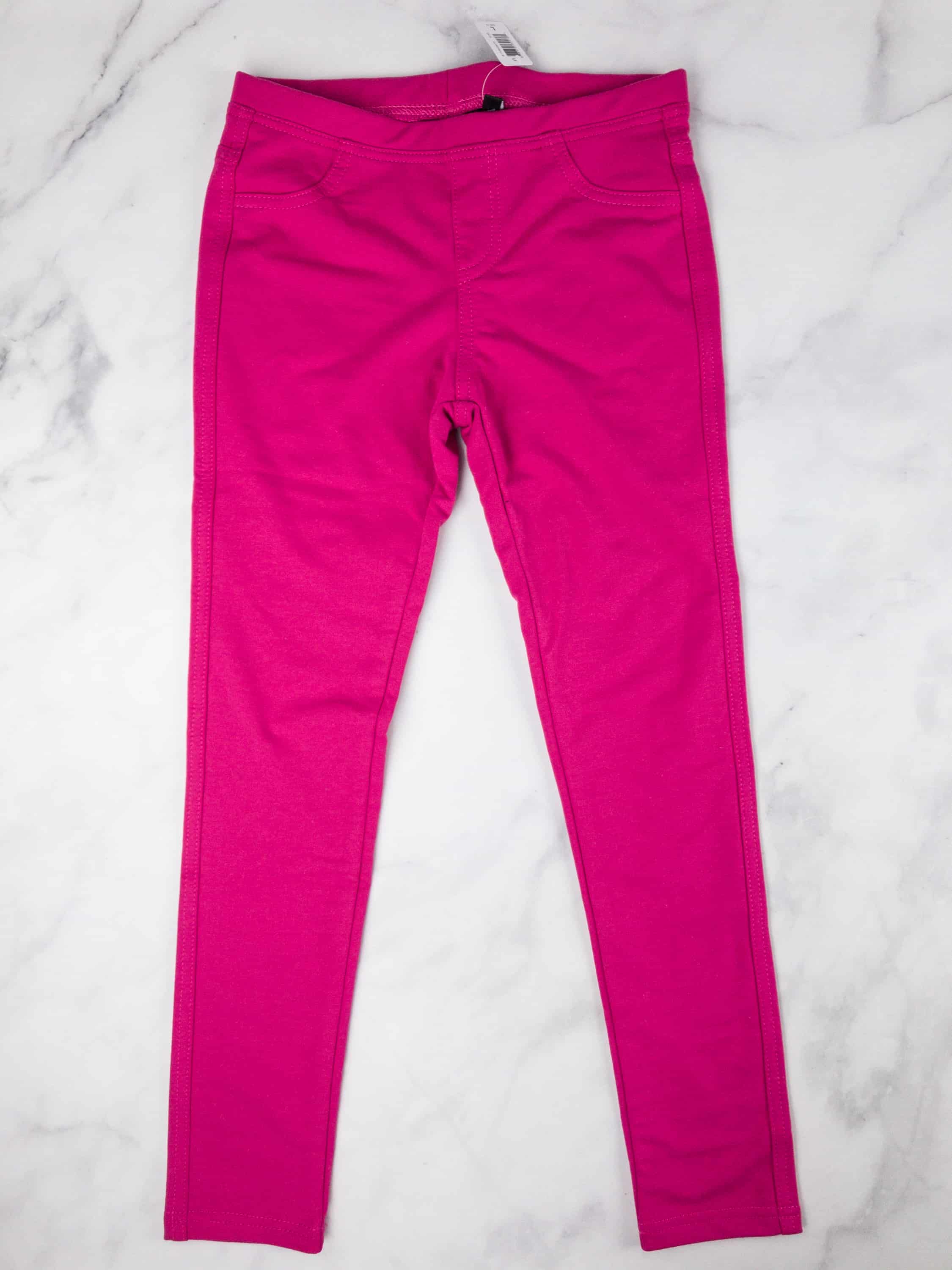 5 Pocket Knit Jegging In Pink Peacock ($17.50) This pair of hot pink colored jeggings don't have a button or a zipper to close. Instead, it has an elastic waist band and it's super easy to wear.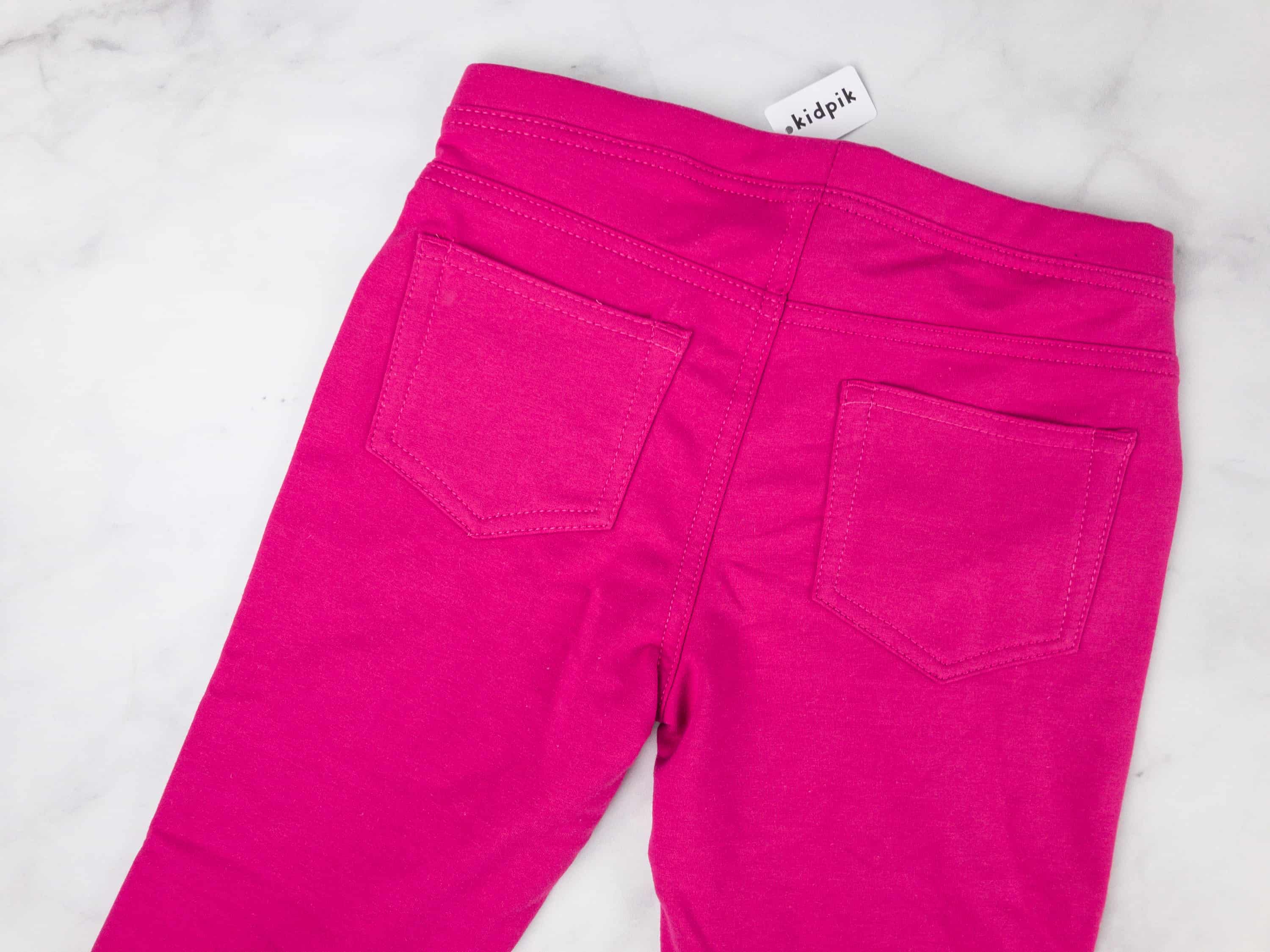 The two back pockets are actually real pockets unlike the ones on the front.
Floral Tie Sleeve Flounce Dress In Pink Peacock ($19.50) Can't think of anything more spring-like than this floral dress. The length is just right to be chic and comfy at the same time. There's a zipper on the back to close the dress up. The cold shoulder style isn't overdone and is super sweet!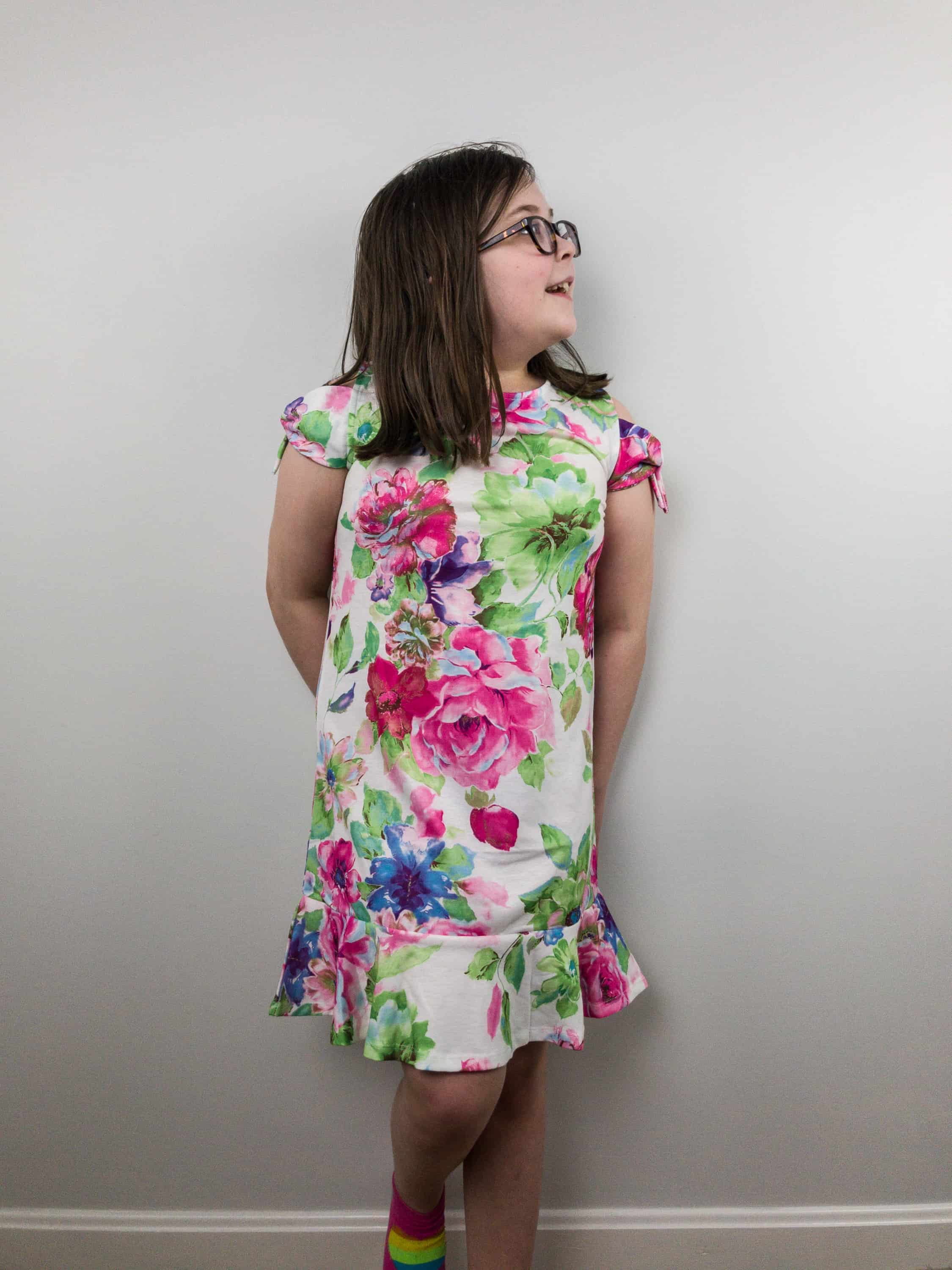 The dress fits perfectly on my daughter. I like the length and the fit of the dress on her.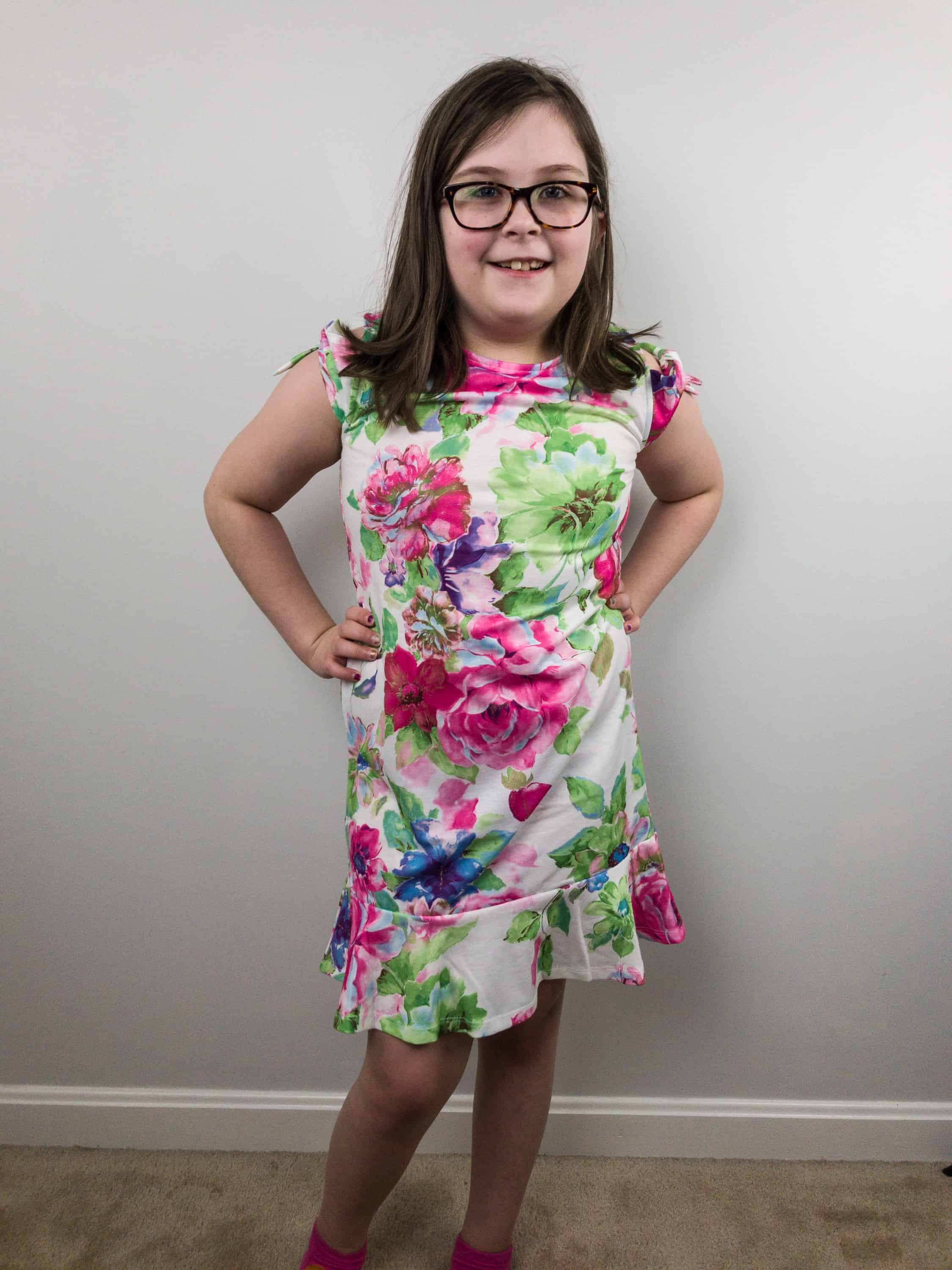 It's a great outfit for special occasions.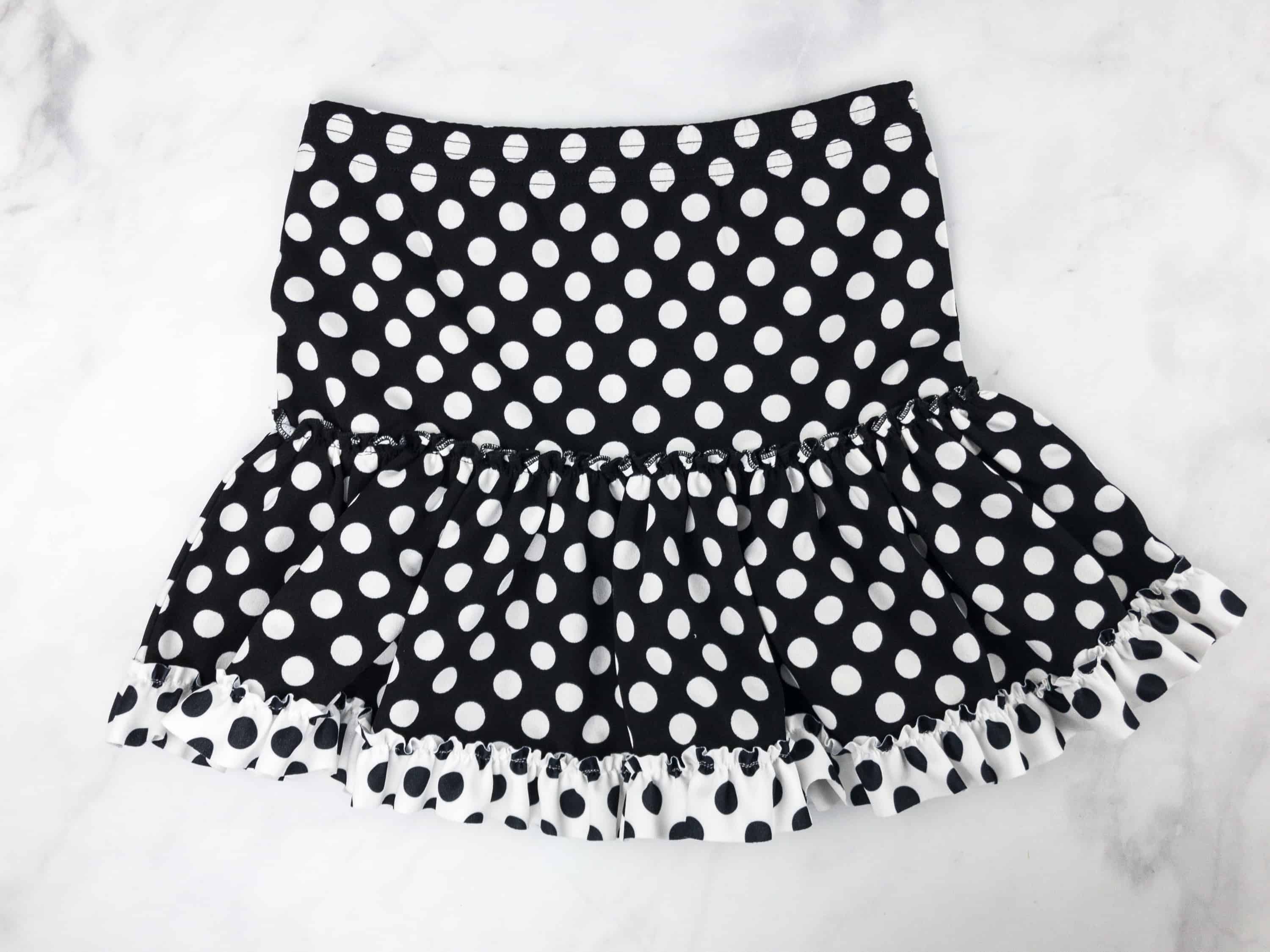 Knit Dot Tiered Skirt In Black ($17.50) This black with white polka dot tiered skit is super hip and fun. It has 2 layers, an a-line top and a pleated bottom with a lining at the hem. For my daughter, the hem rests a few inches above the knee so she can move freely in it.
Satin Bomber Jacket In Yucca ($36.50) Ideal for the colder days of spring, this metallic varsity jacket boasts a pastel color and a metallic feel. It has black and white trim on the collar, arm hole, and bottom hem.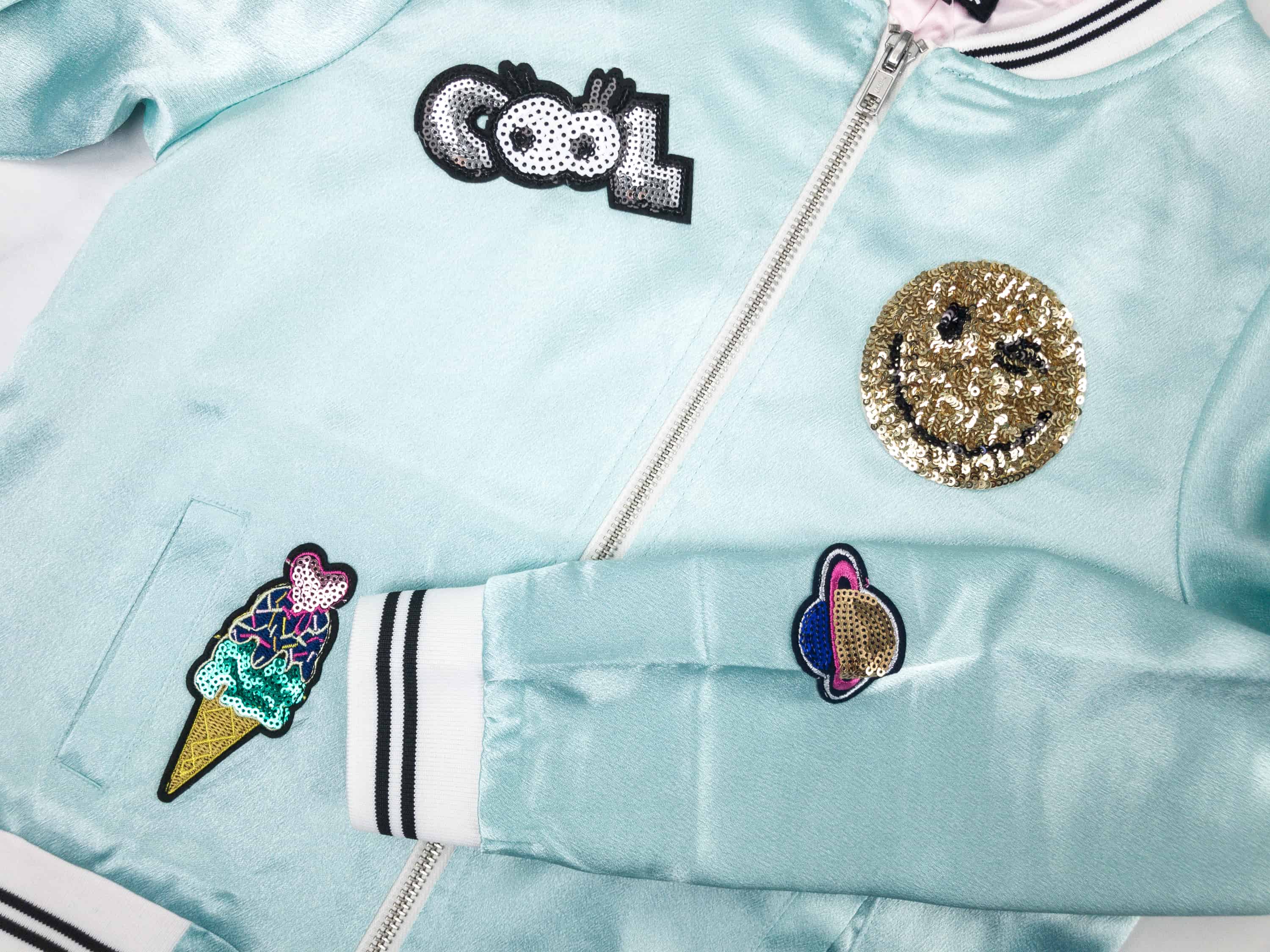 My daughter and I really like the sparkly patches they used on the jacket. It made a simple jacket look super cool!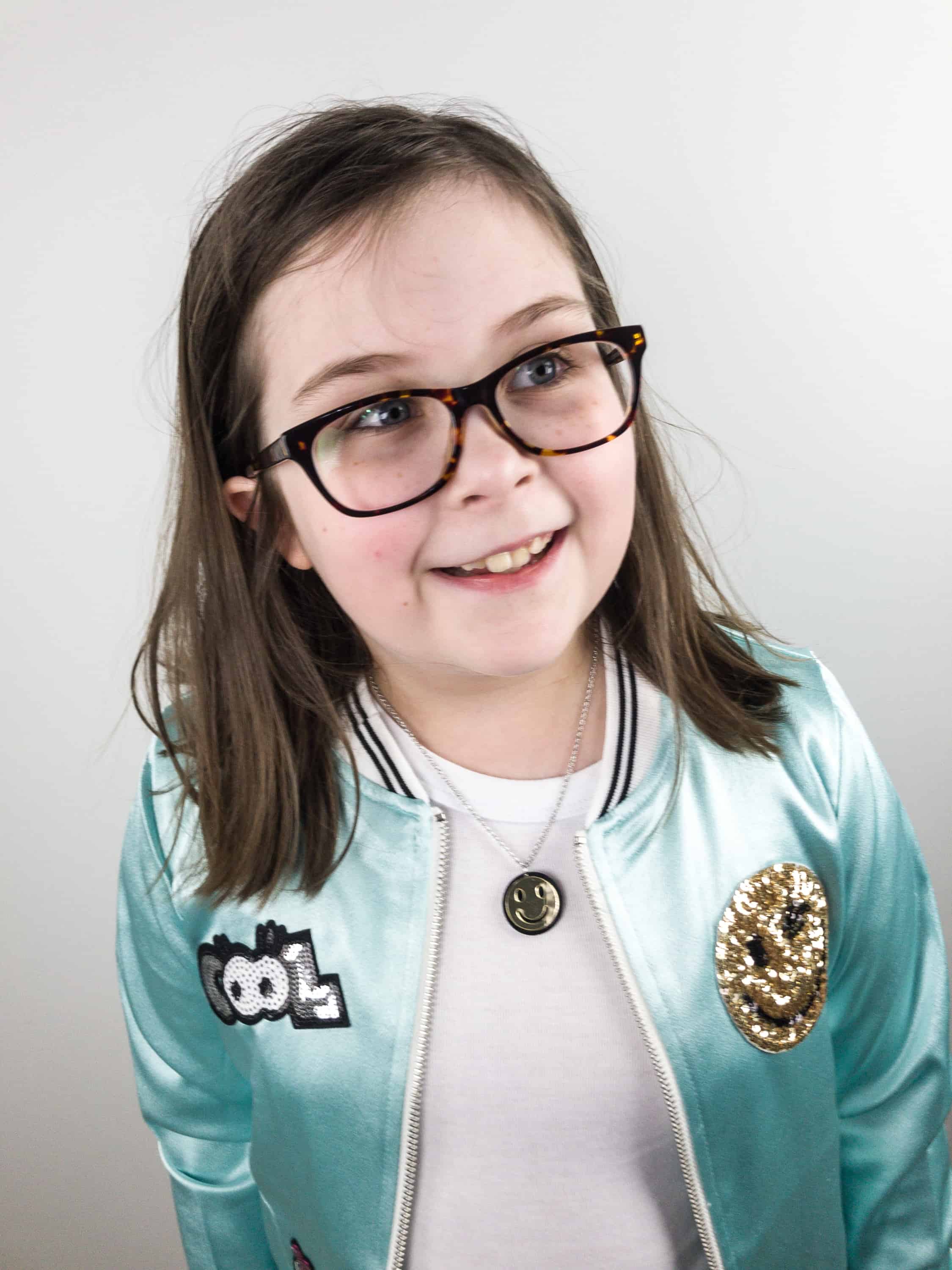 I think we can all agree that my daughter is really happy with the this set of clothing, just look at that smile!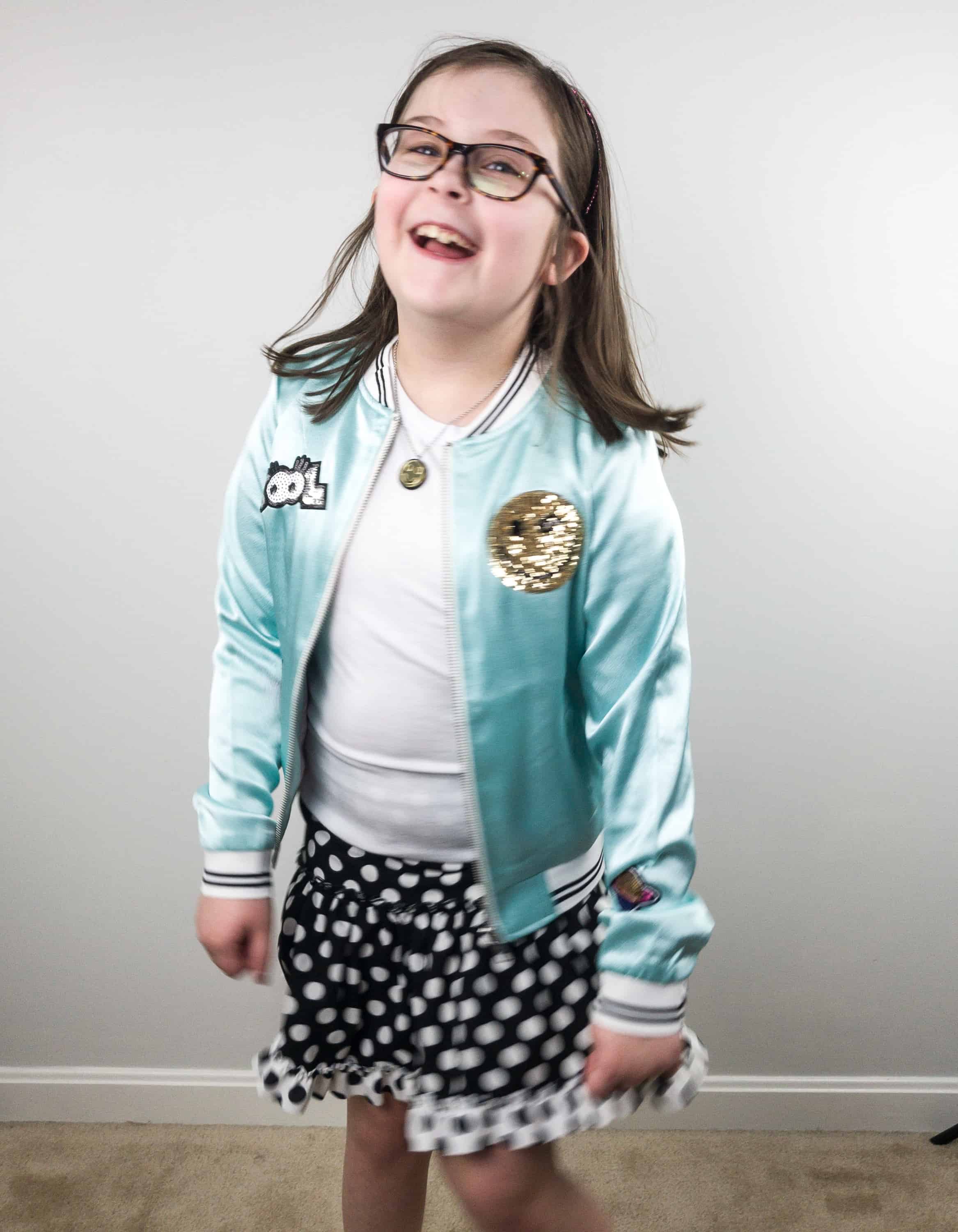 The items can be mixed and matched. They can be worn all together as a complete ensemble, or individually with other pieces from your child's closet.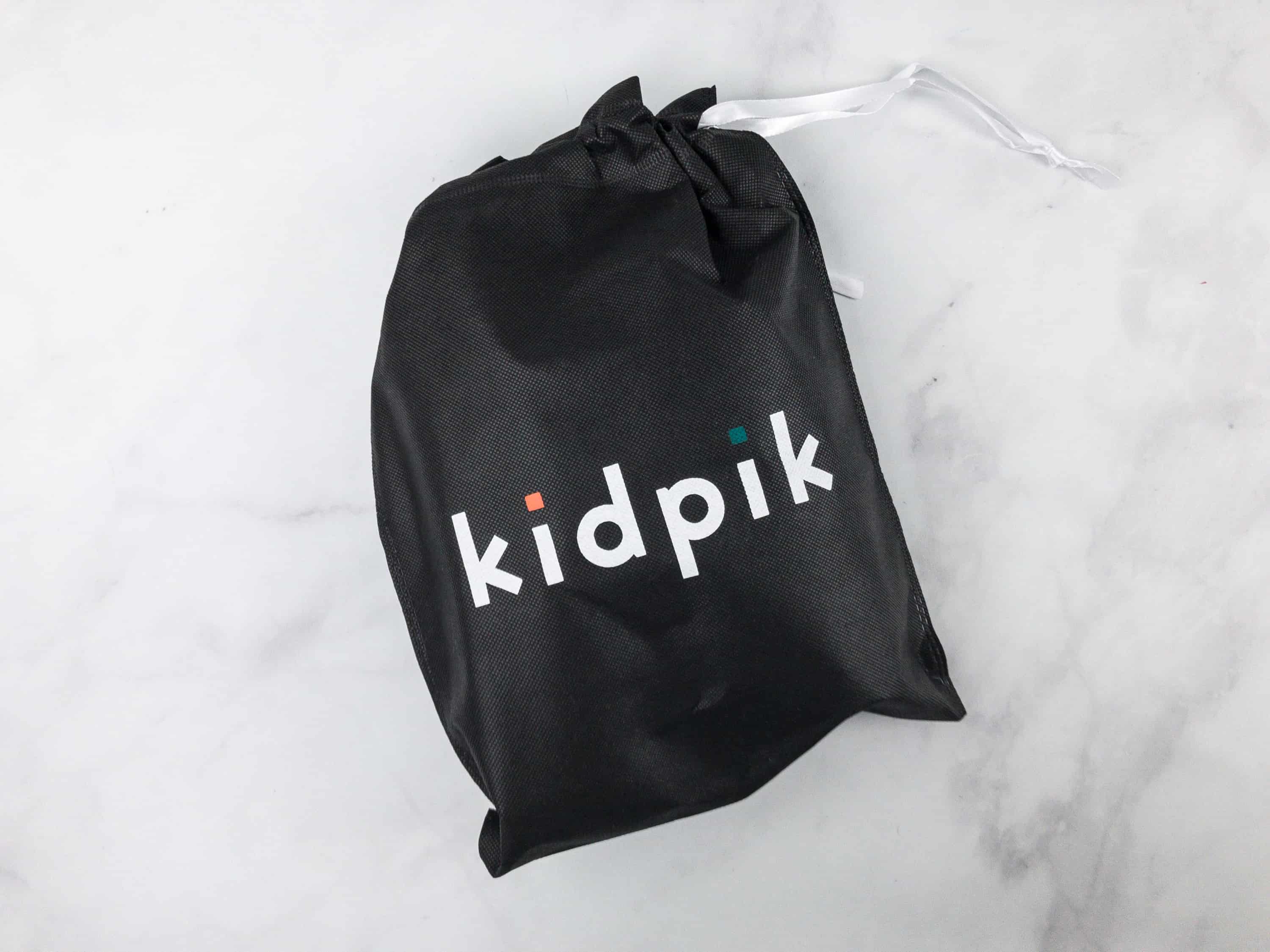 The shoes they included in the box are kept in a nice black pouch.
Glitter Zipper Sneaker In Light Blue ($36.50) This pair of shoes is just gorgeous! They're so shiny and sparkly in light blue and white. It has a zipper on either side of the shoe, so it's easier to put them on and take them off.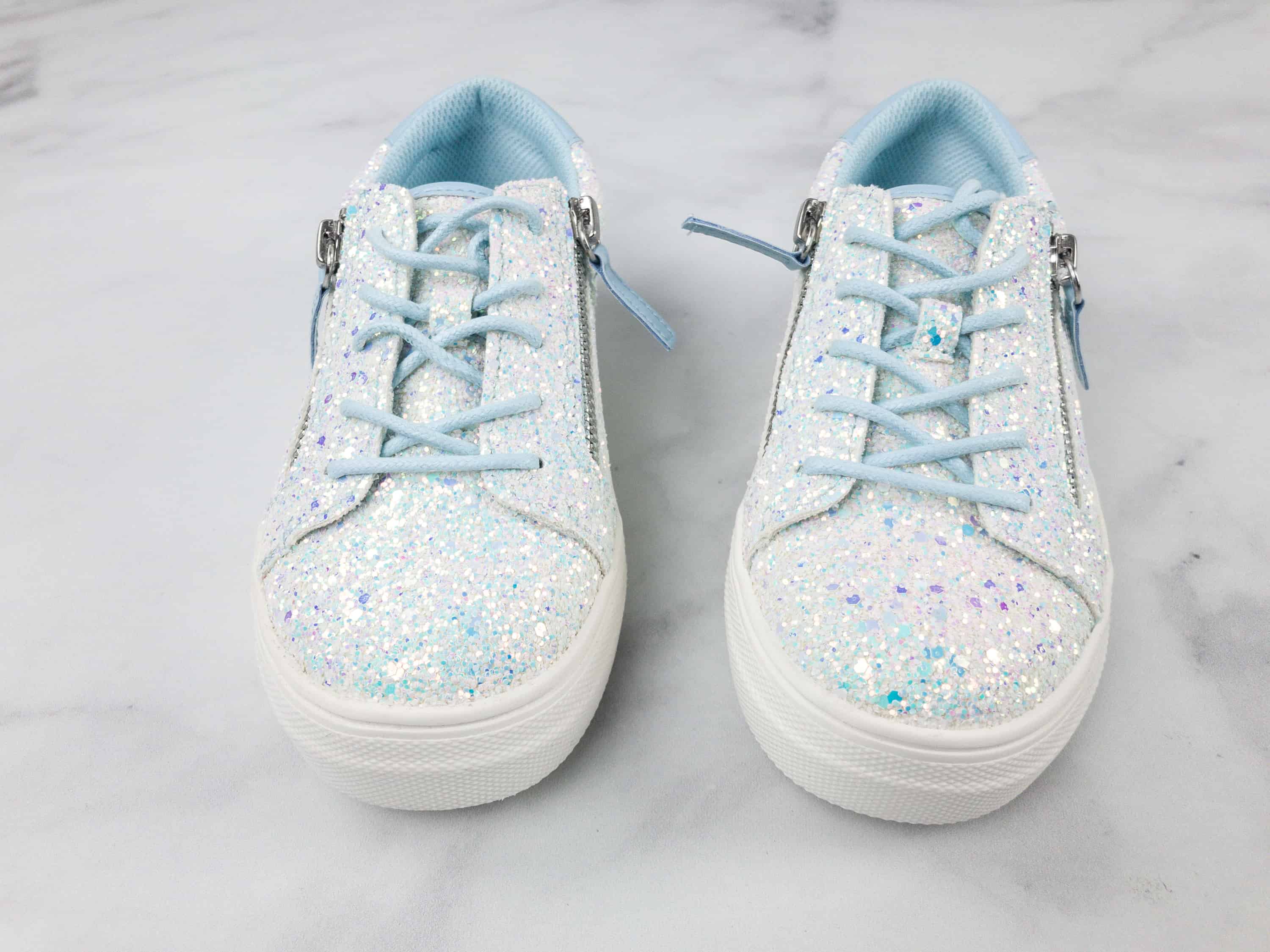 Totally stylish without going overboard.
These are also friendly for kids who can't yet tie shoes – put them on, zip them up, and double knot it – she takes them on and off with the zippers!
We really like the shoes too! If only we had the same shoe size, I'd wear them myself!
What a great collection of spring clothes from Kidpik! This styling subscription box is a great way to expand a tween or teen's wardrobe because you don't have to pay anything upfront, you pay only for the ones you want to keep, and you can send back what you don't like (but nobody ever does because it's such a great deal to keep all of them!).  Overall, my daughter and I are impressed with the collection!
What do you think about Kidpik?