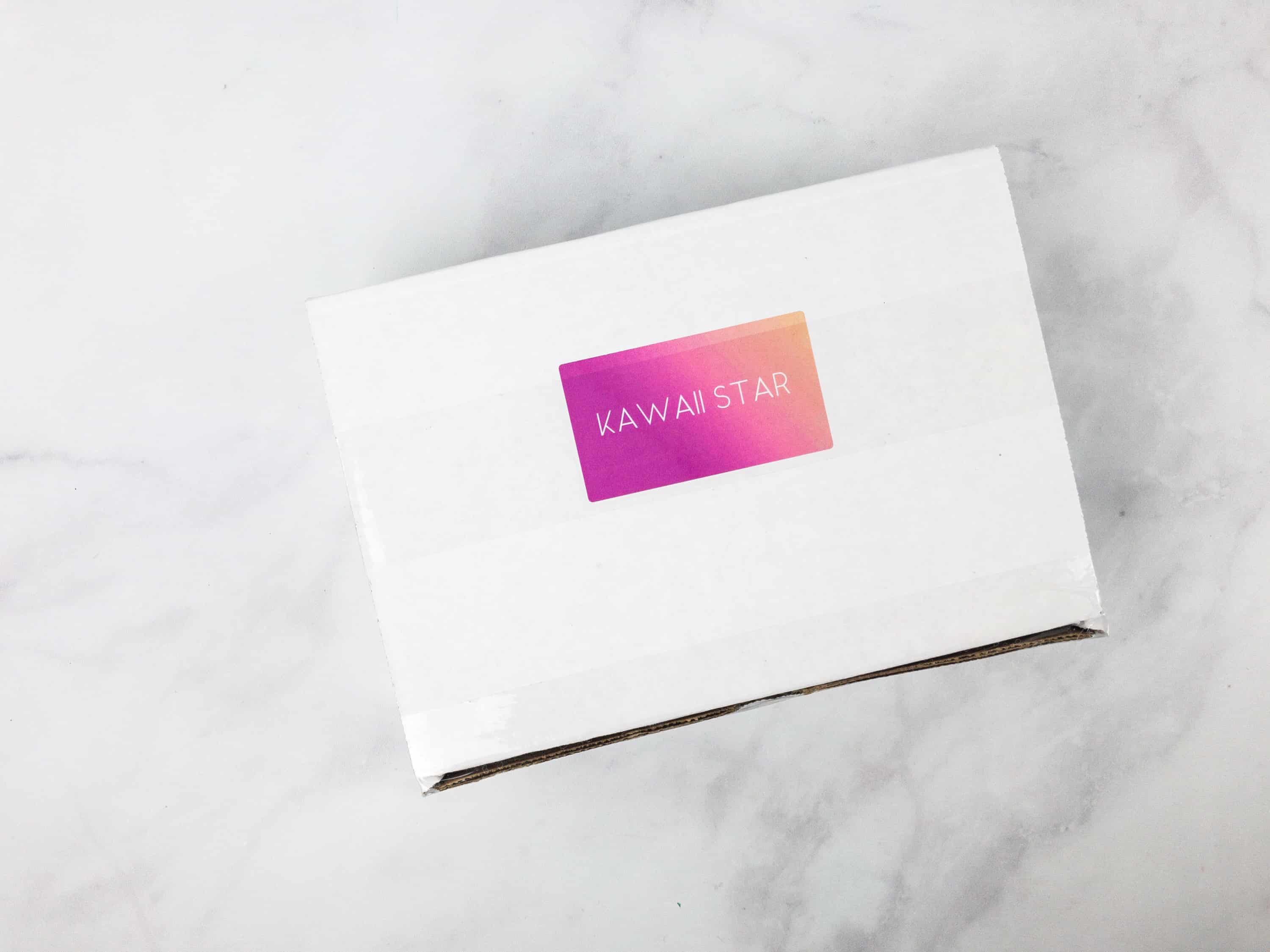 Kawaii Star is a new monthly subscription box offering kawaii products. You will receive 6-9 cute items in every box which might include plushies, figures, stationeries, stickers and more. They also feature various kawaii characters such as Rilakkuma, Hello Kitty, and My Melody. The box costs $29 per month plus $6 shipping.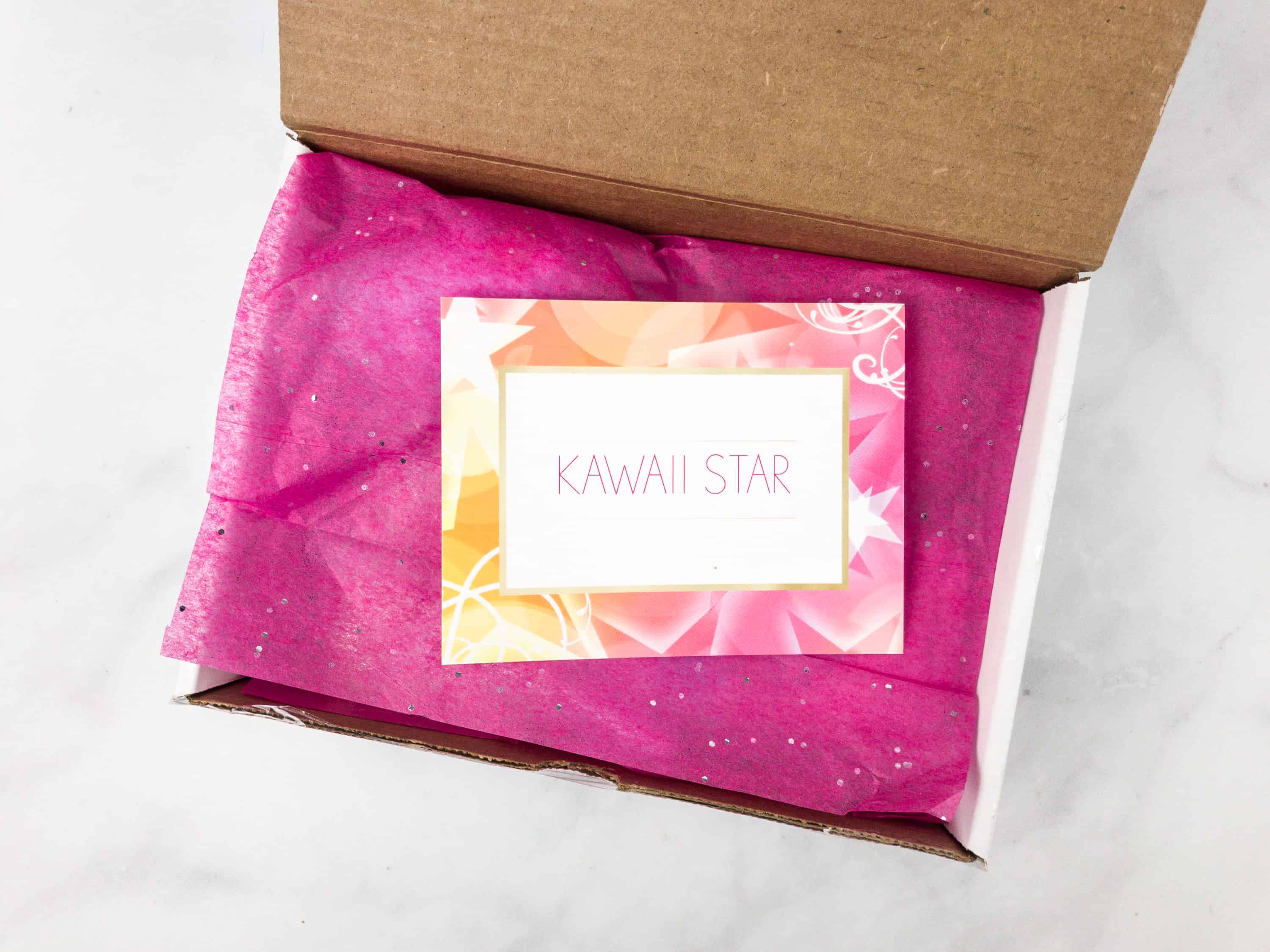 The items are nicely wrapped in a pretty glittery tissue paper.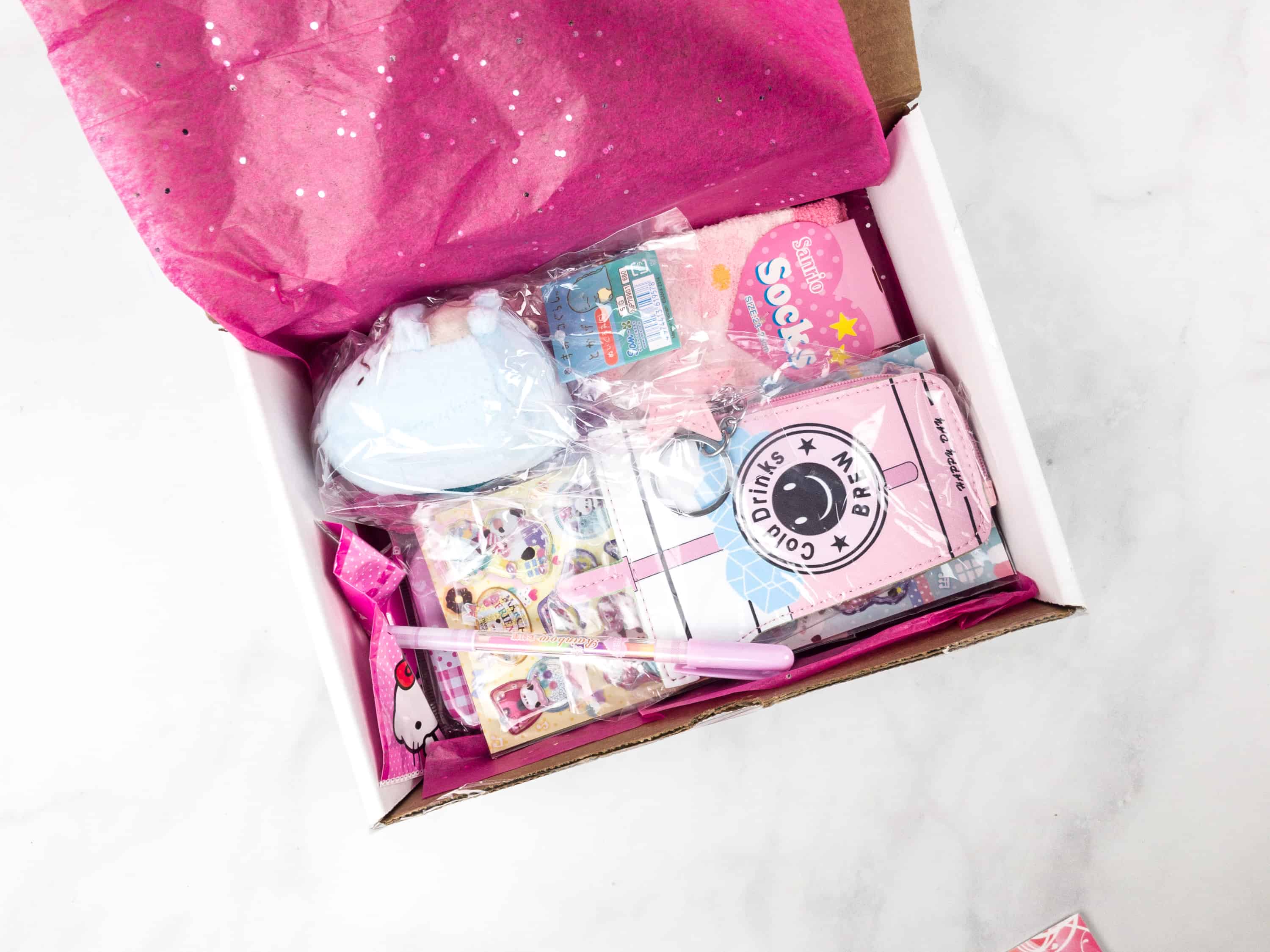 It's full of kawaii-ness to the brim!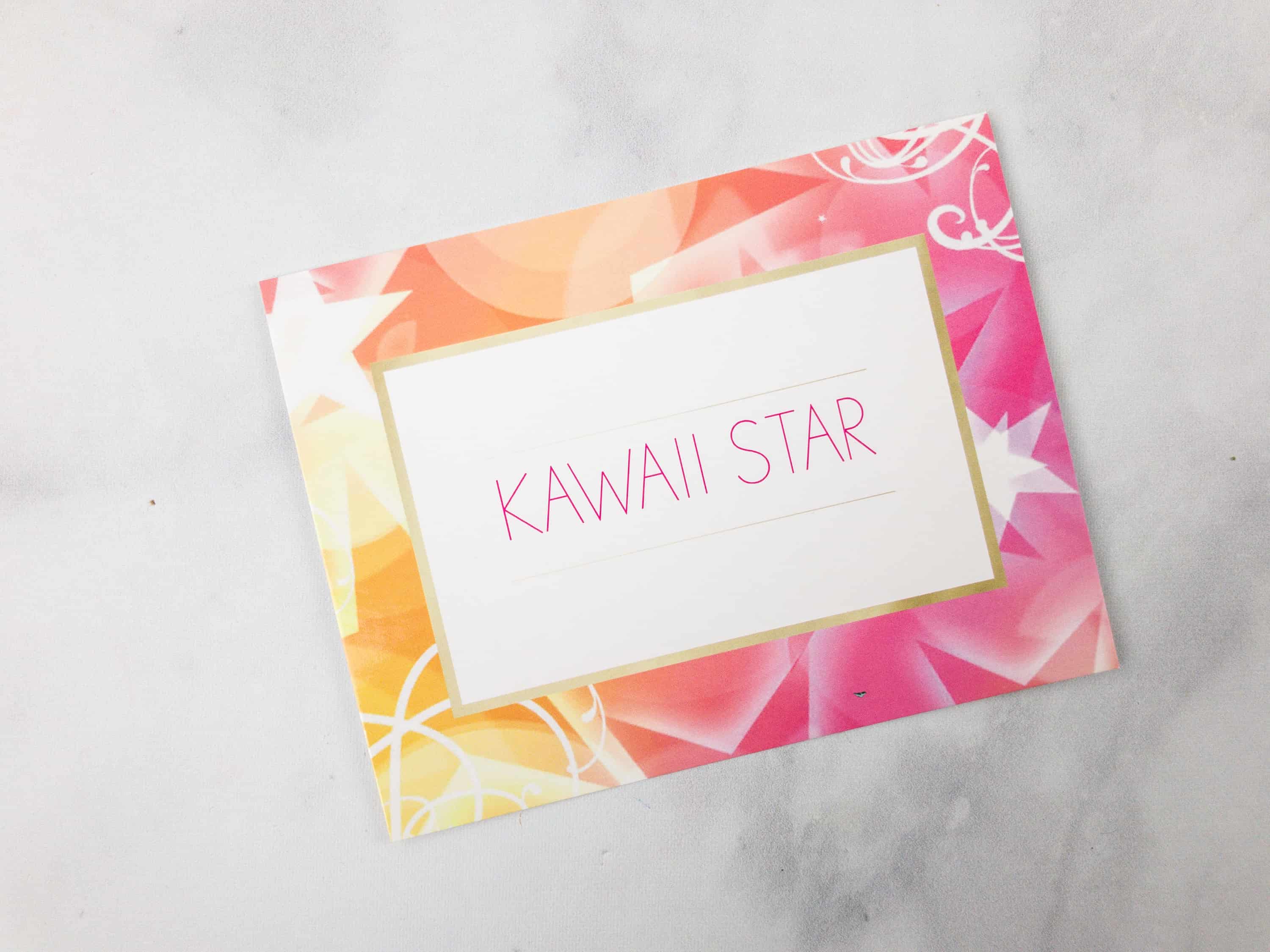 The card looks really sweet…
…at the back, there's a thank you note from the curators.
Everything in my box!
Hello Kitty Tin Pencil Case. Classic pencil cases are tins and I got a cute one that features Sanrio's most iconic character, Hello Kitty!
It's so girly, sweet, and cute!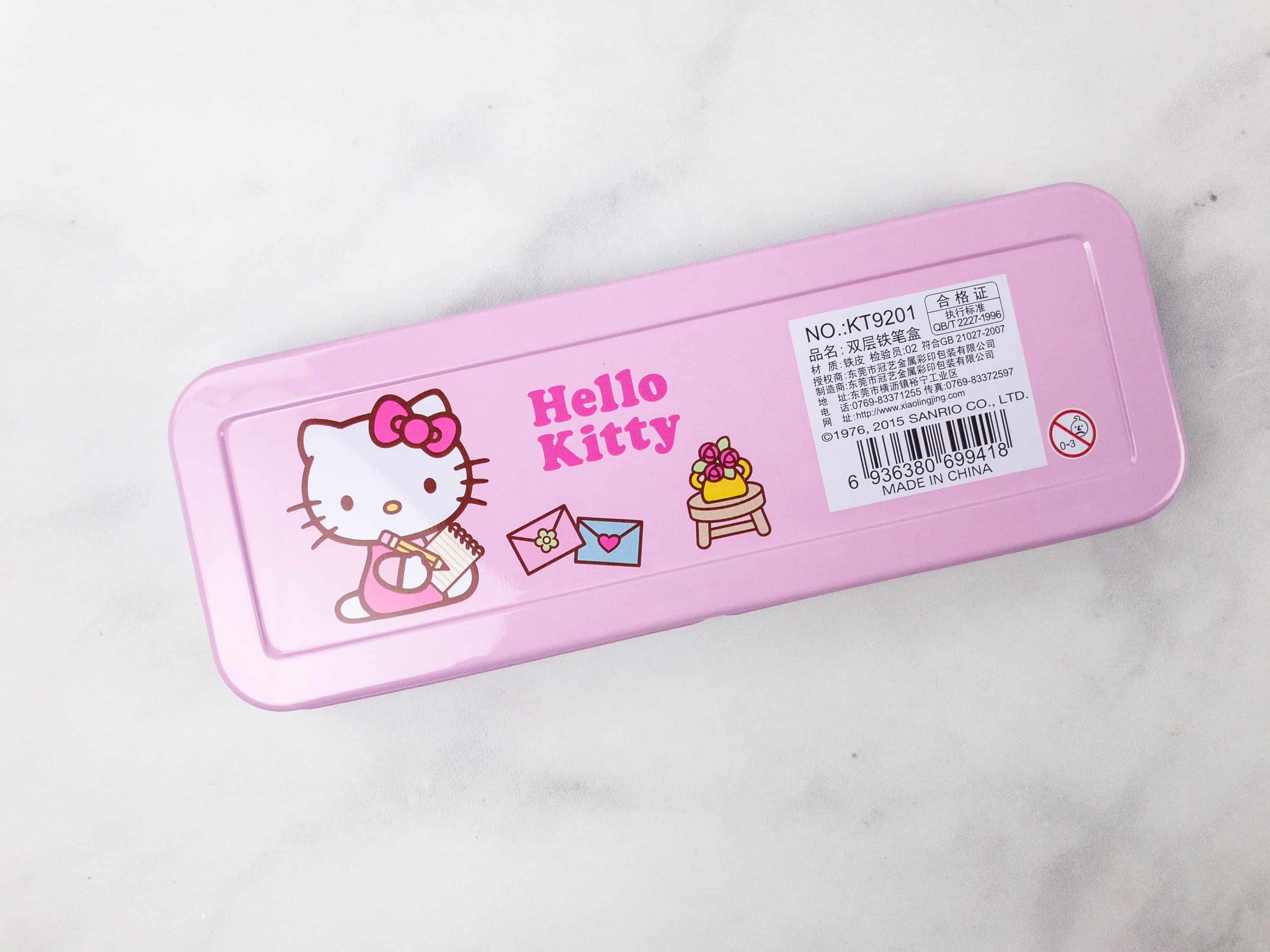 Aside from pencils, you can keep other stuff inside like candies or even small jewelry and accessories. It's a great keepsake container!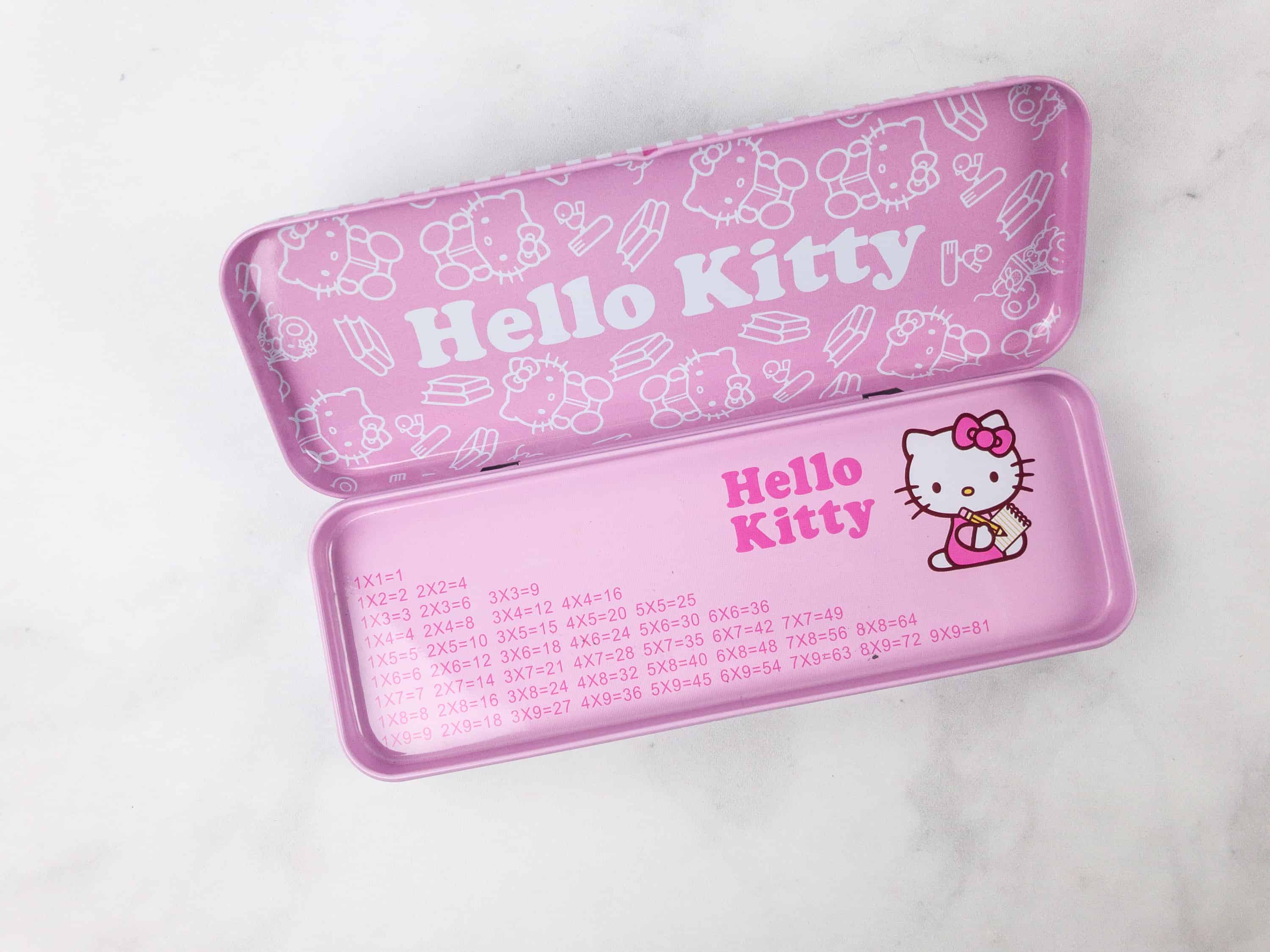 Upon opening the case, the first layer or the dividing tray has a multiplication table on it! The kids will really find it useful when doing their math.
And when you take off the dividing tray, the bottom part has cute HK illustrations on it too, just like at the insides of the lid and the bottom of the tray. And look at the oh so kawaii Hello Kitty reading a book!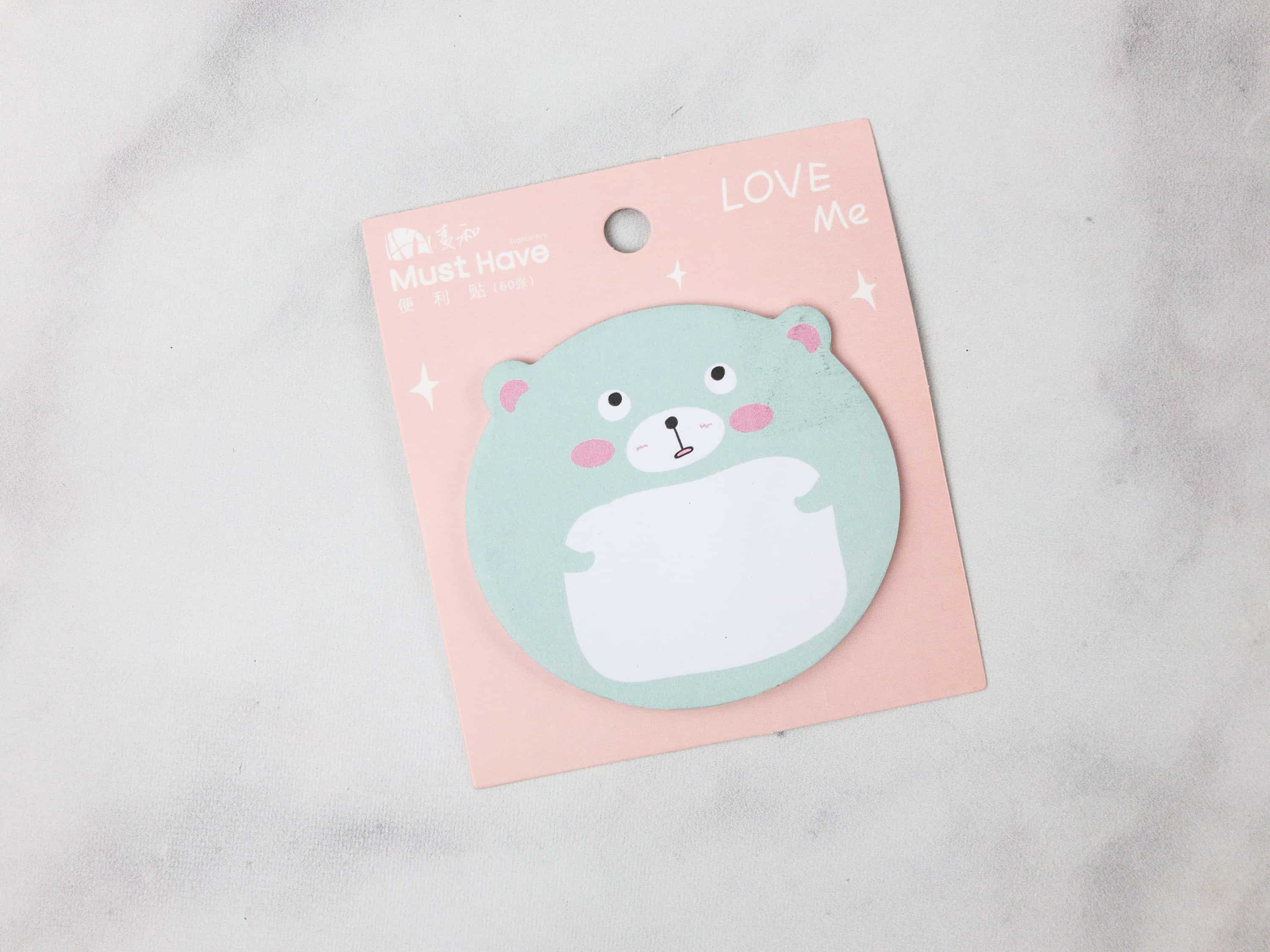 Must Have Sticky Notepad. It's another cute addition to my collection of sticky notes!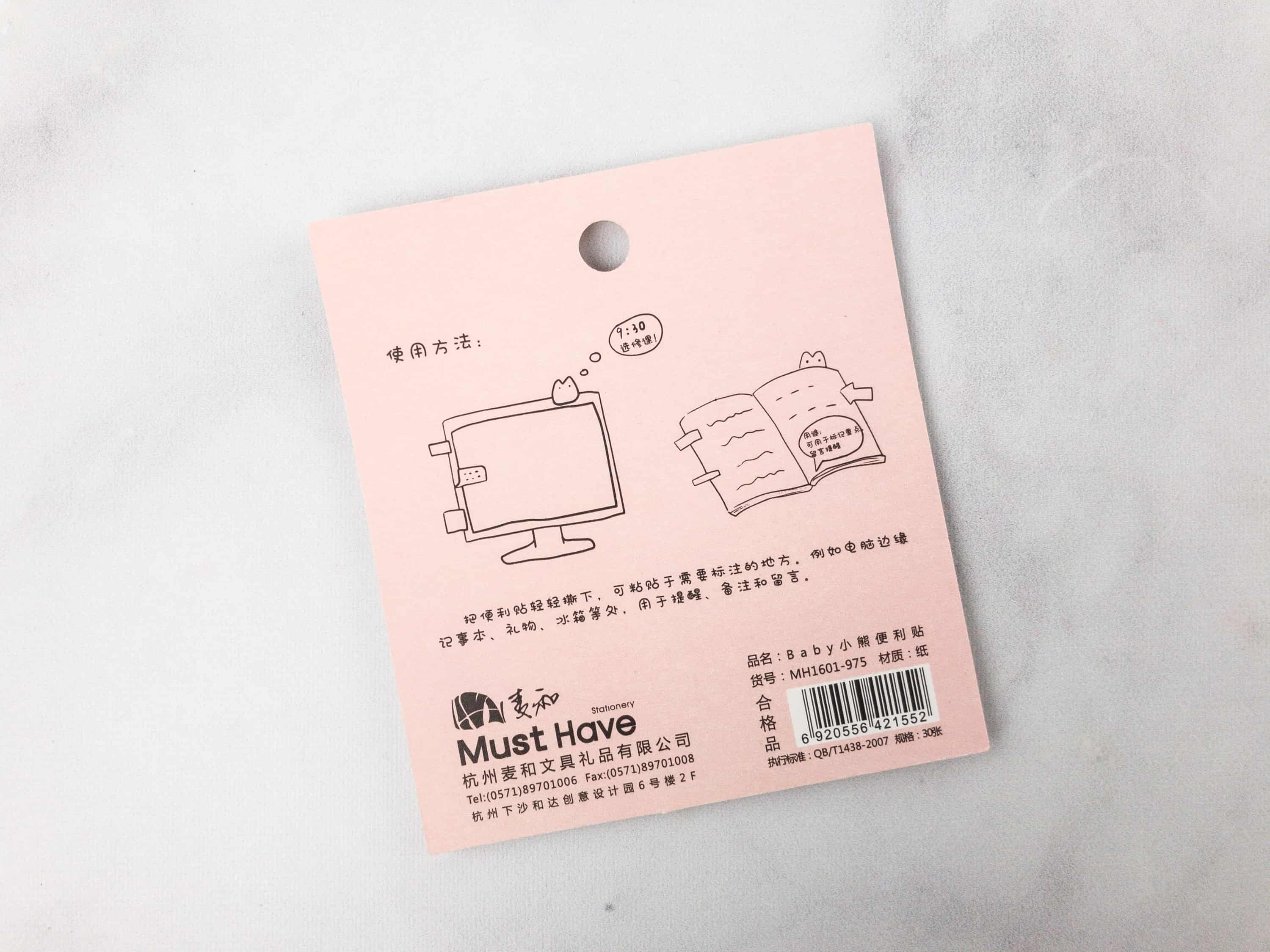 Aside from placing notes in books and planners, you can also use them for labeling and organizing.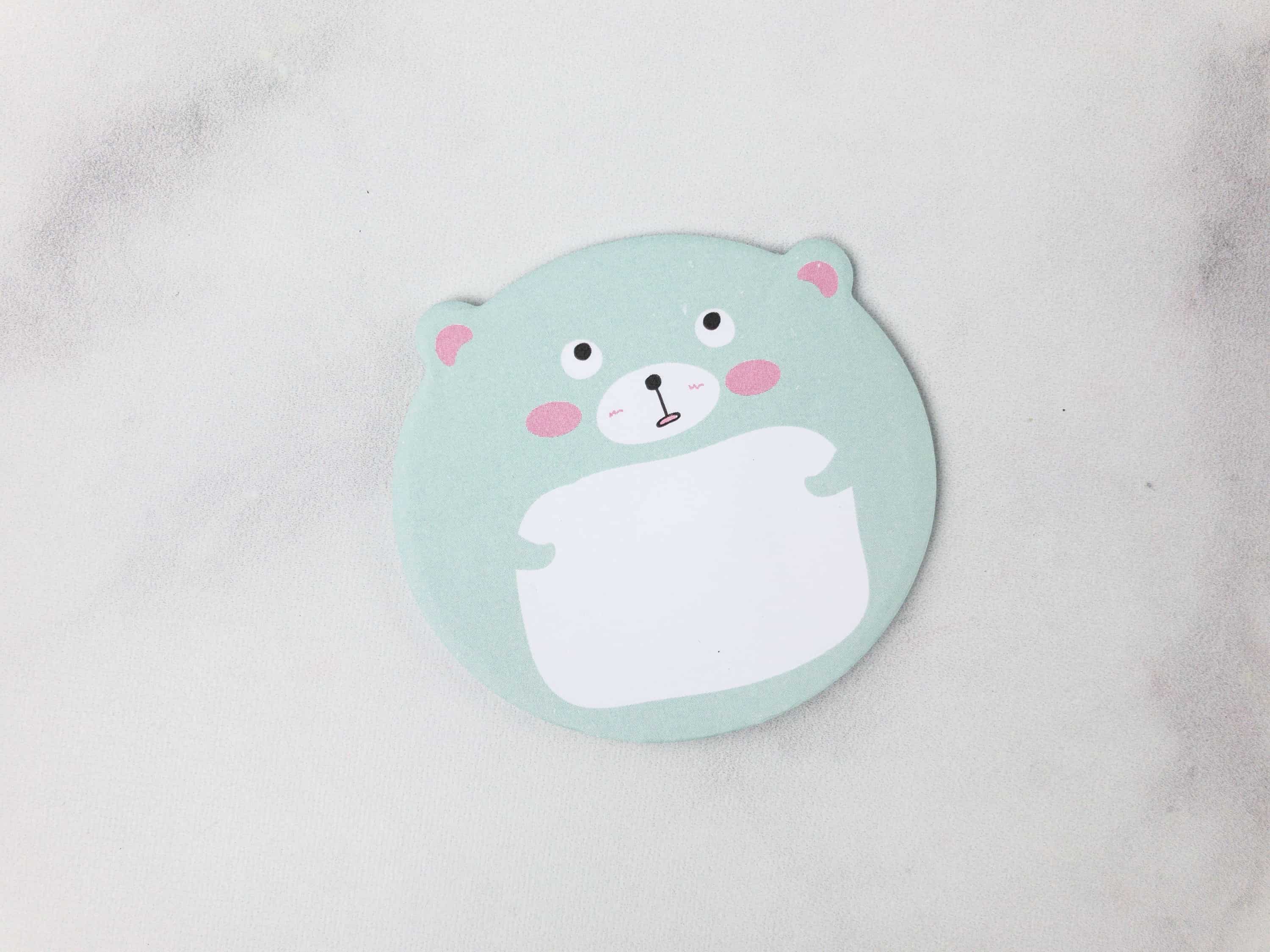 The bear design is just too adorable!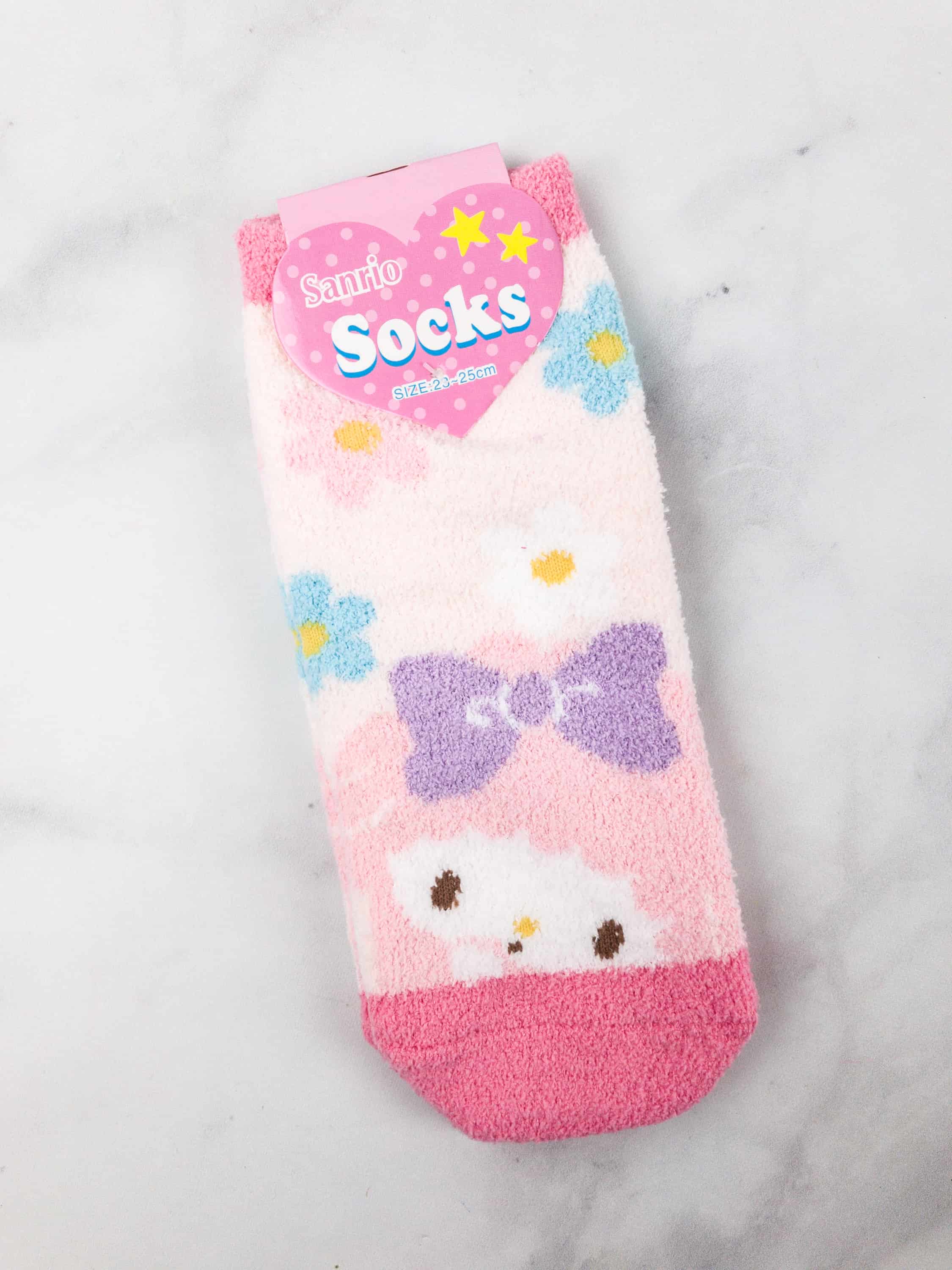 Sanrio Socks. My Melody looks super kawaii in this fuzzy and soft pair of socks.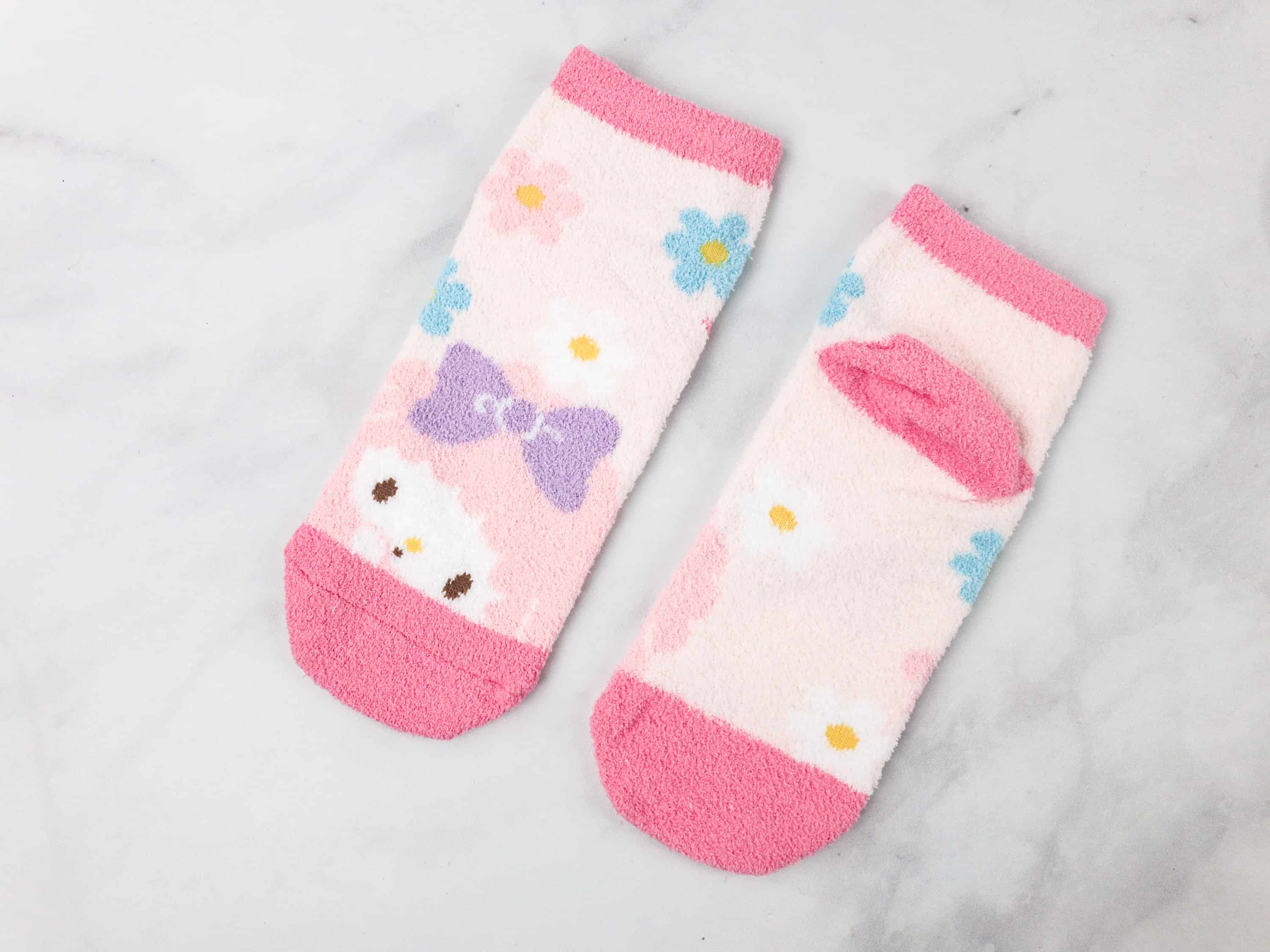 I love the girly colors in this one and how she's peeking over the toes!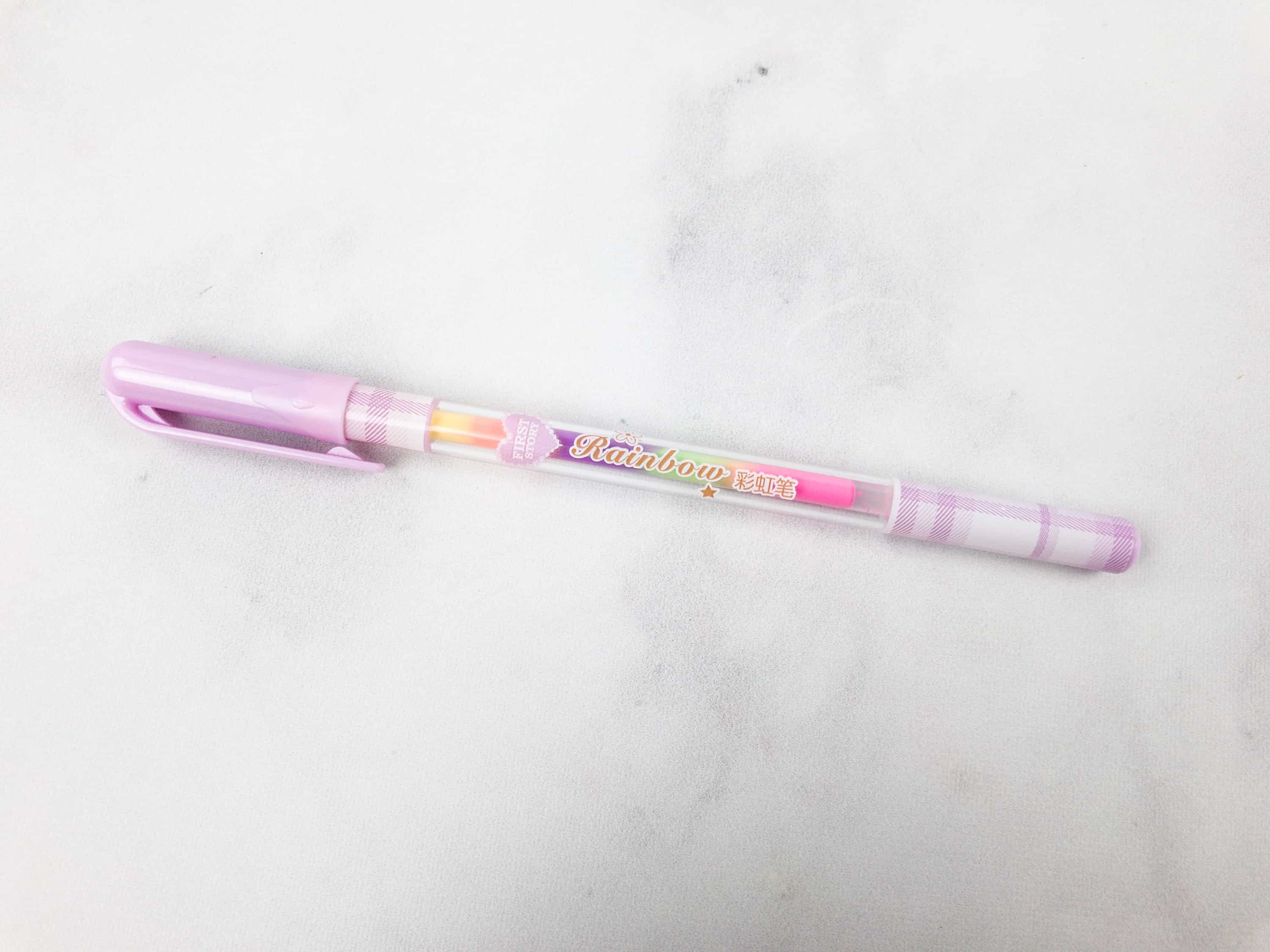 First Story Rainbow Pen. This is called a rainbow pen because it has different ink colors in one chamber. At first glance it looks like a stackable pencil, but it's ink!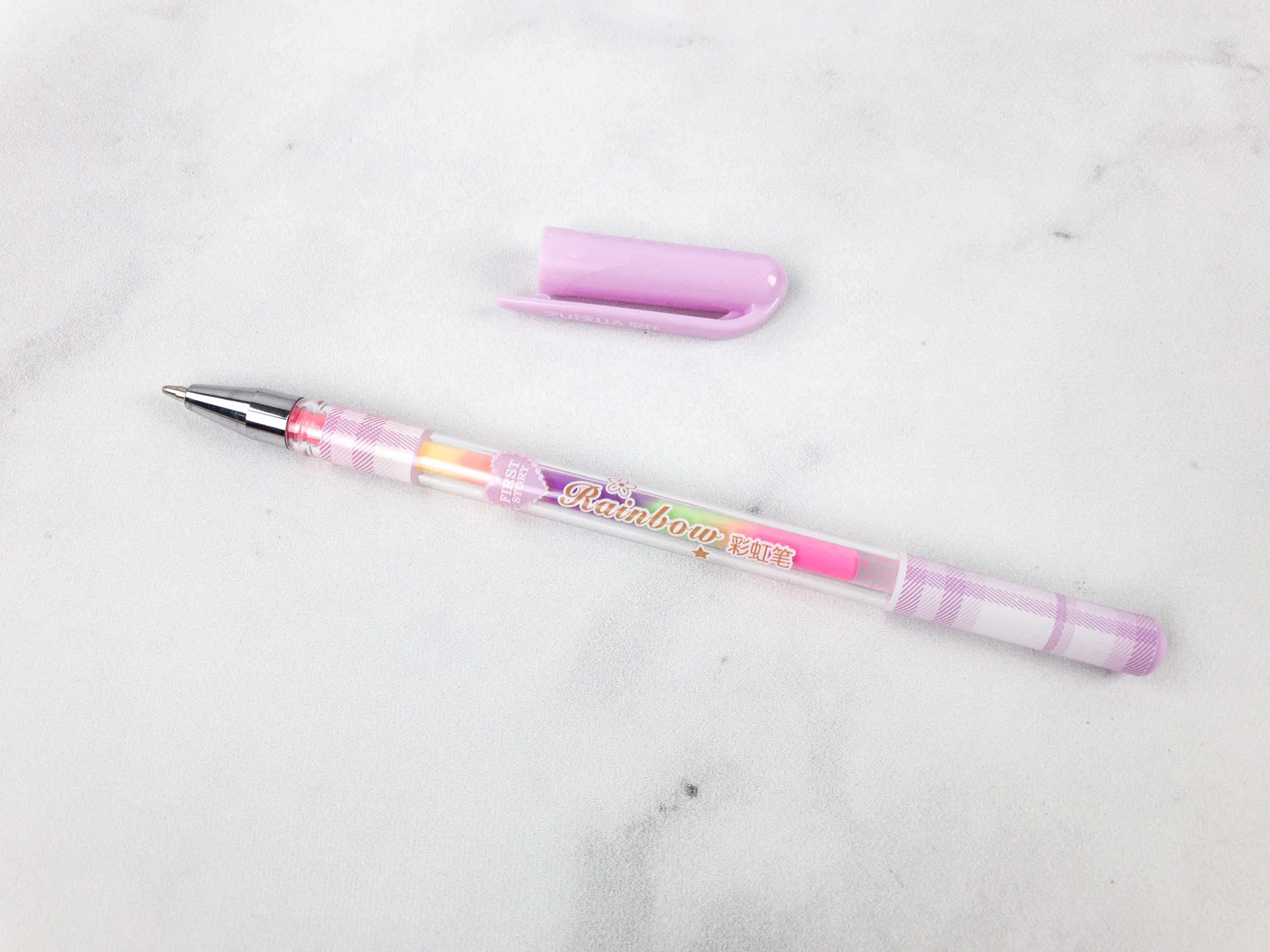 It's perfect for doodling and designing journals and planners.
Panda 3D Stickers. Pandas are the perfect mascot for cuteness, and I'm delighted that I got a sheet of puffy bubble stickers with panda designs!
They're so colorful! Some are big and some are smaller, but every single one of them overflows with cuteness. Plus the beads inside are a darling and unique addition to the glittery stickers!
Coin Purse. The coin purse is shaped like a frappe. It comes with a keychain ring so you can easily attach it to any bag or with your keys.
The zipper goes from the side to the bottom, so you can open it wider. The zipper also has a star chain that makes it prettier! Isn't this a great way to store your bus pass or ID card?
Tokage Plush Toy. We get so happy and excited whenever we get something fluffy, squishy, and cute. This one from San-X is not an exception!
Tokage, a Sumikko Gurashi character, is the son of the Loch Ness monster, who usually poses as a lizard to avoid being captured for a big reward!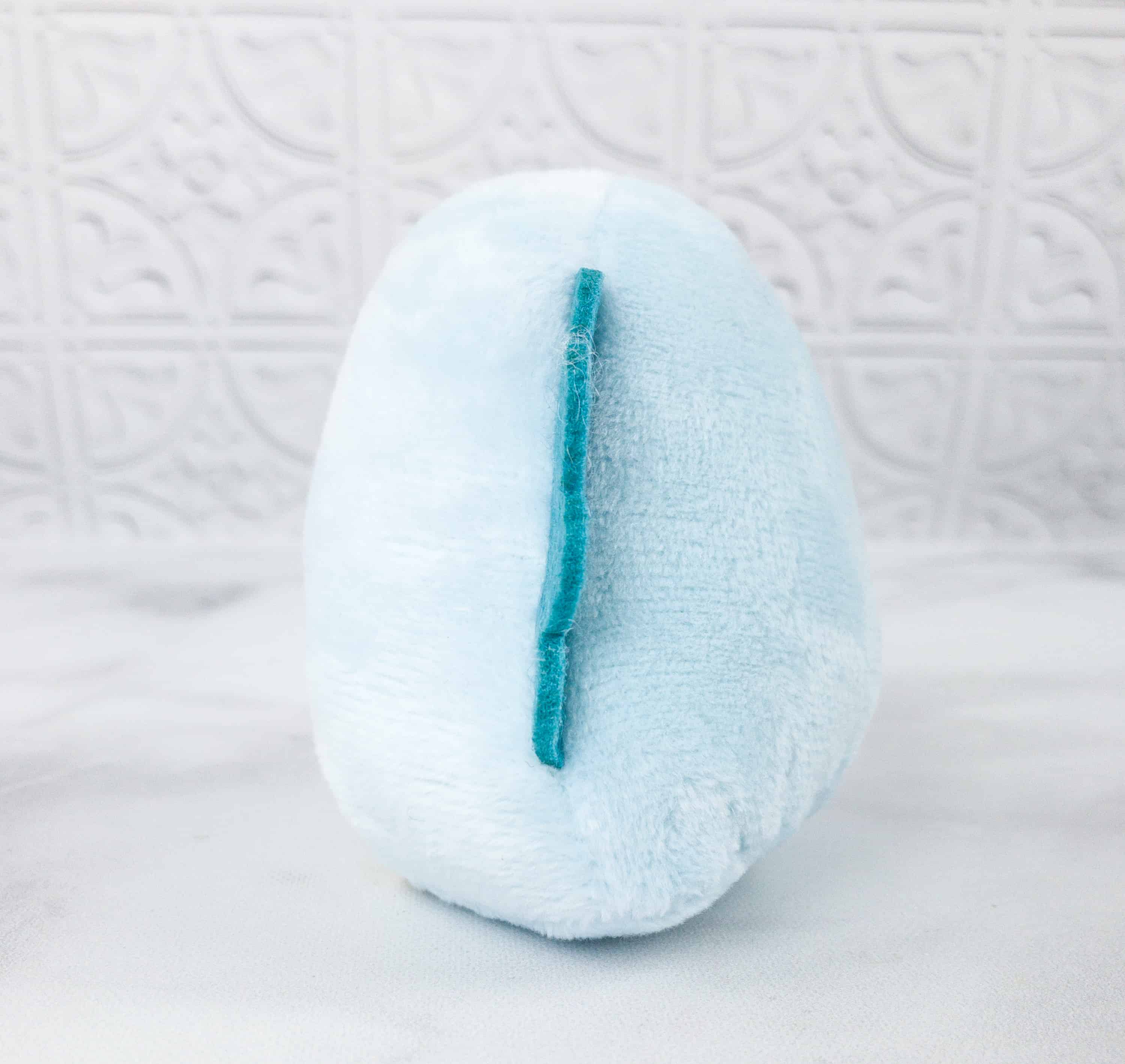 He's got a cute spine which makes him look more like a dinosaur. His favorite food is fish, and sometimes he even catches fresh fish for his friends!
It comes with a chain so you can easily bring it anywhere too.
Kawaii Star successfully lived up to its name! I love everything in the March box, especially the Hello Kitty tin case and the Sumikko Gurashi plushie. We're big fans of Sanrio, so we're just really happy getting them in subscription boxes – especially when everything appears to be properly licensed. This subscription is perfect for people who love collecting cute stuff – no matter what age!
What did you think of this month's Kawaii Star?