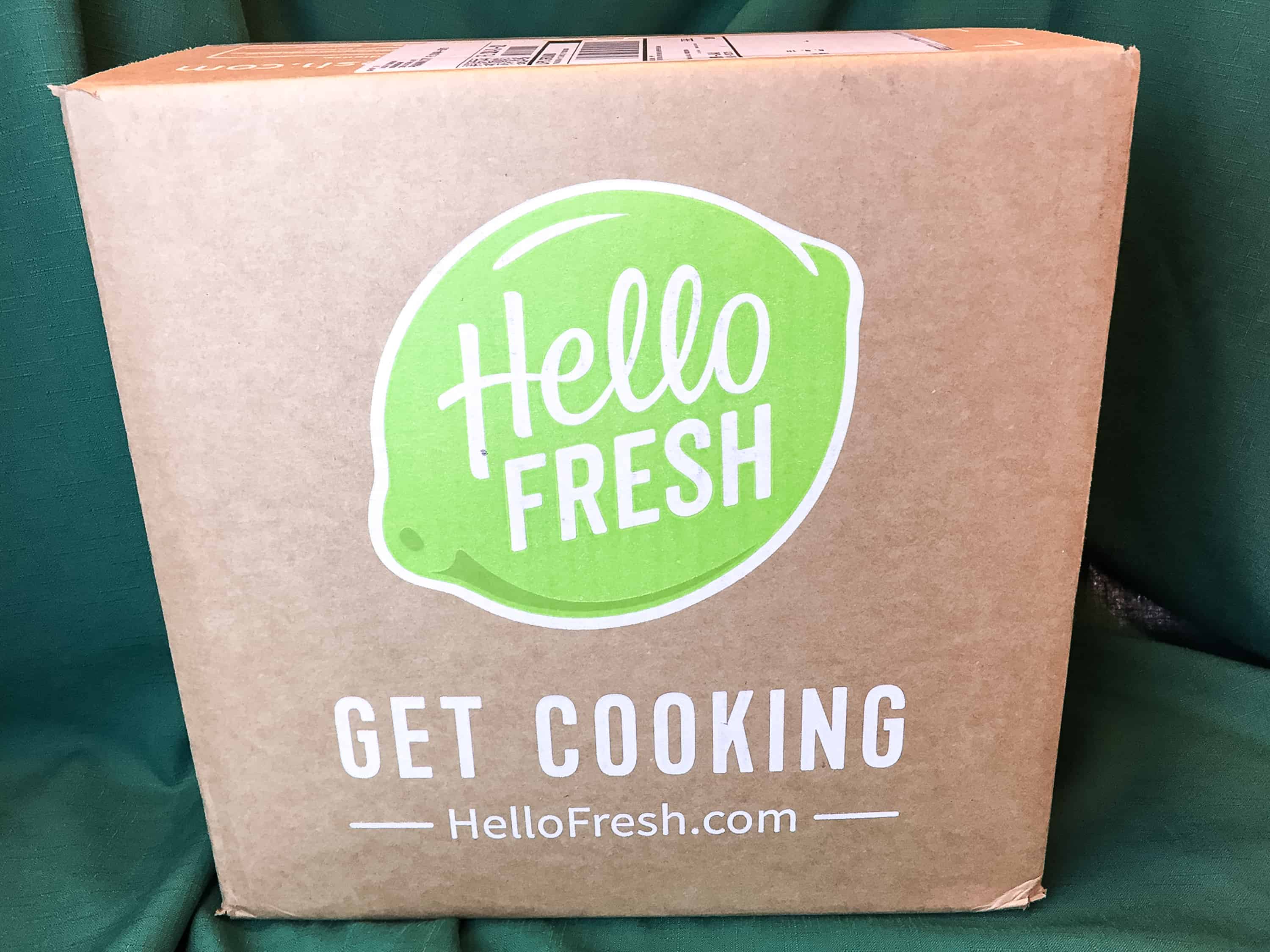 Hello Fresh is a meal kit subscription box with complete recipes and ingredients to make 3 meals every week, with each meal feeding either two or four people, depending on the plan you choose.
Though it is a subscription, you can pause your deliveries when needed – whether you are out of town, have other dinner plans, or just aren't in love with that week's selections. The standard subscription provides high-quality meats (free-range chicken, antibiotic meats, etc.) to use in the recipes.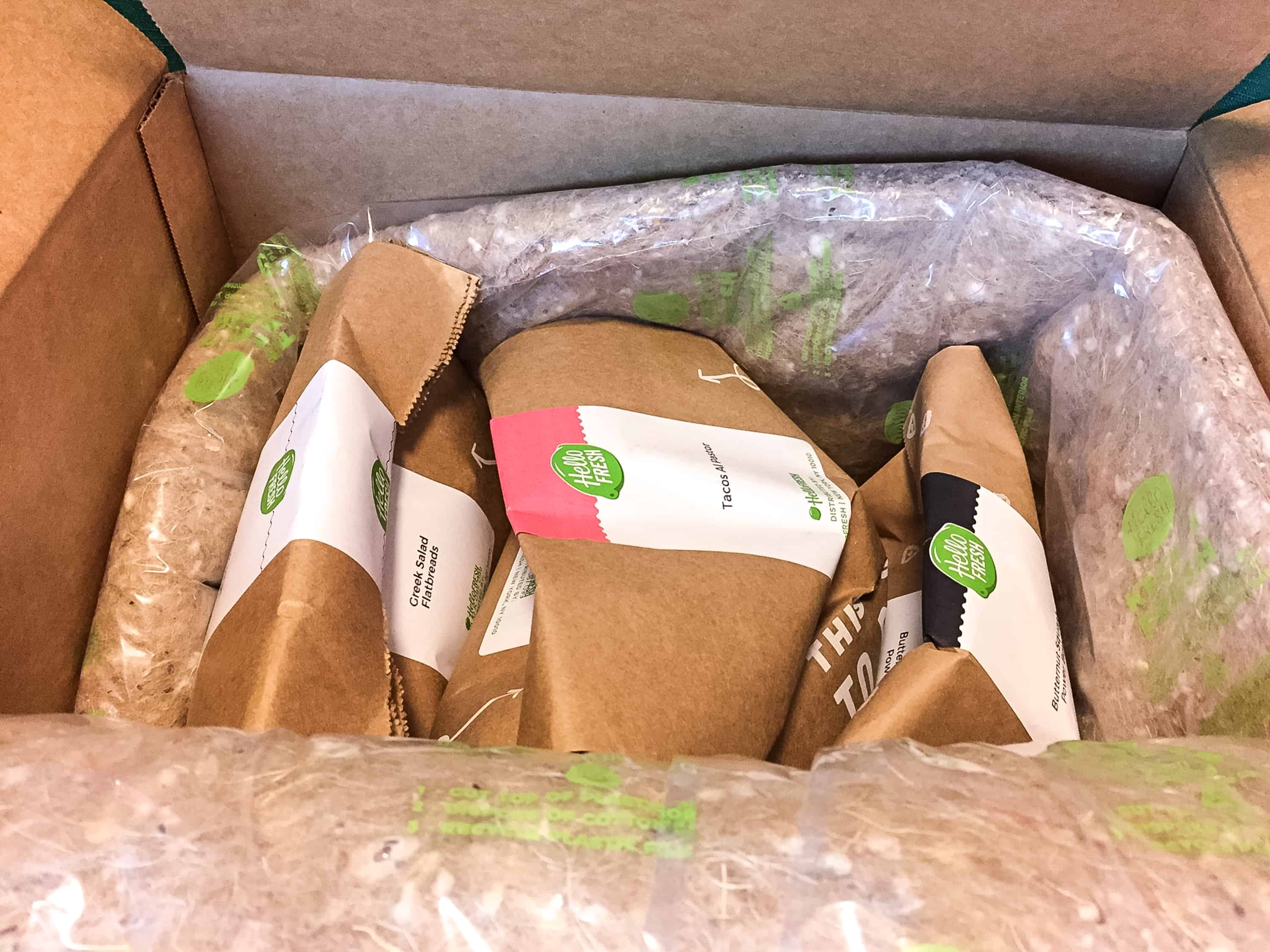 This review covers the Vegetarian box! Though we do eat meat, we cook vegetarian three times a week. Thankfully, Hello Fresh has a vegetarian subscription for both casual and dedicated vegetarians.
Hello Fresh has great instructions, and they are easy to follow even if you are an inexperienced cook. Each recipe includes several pictures so you maintain a sense of how the dish should look as you go along.
DEAL: Currently, you can save $40 off your first two boxes when you use this link to subscribe.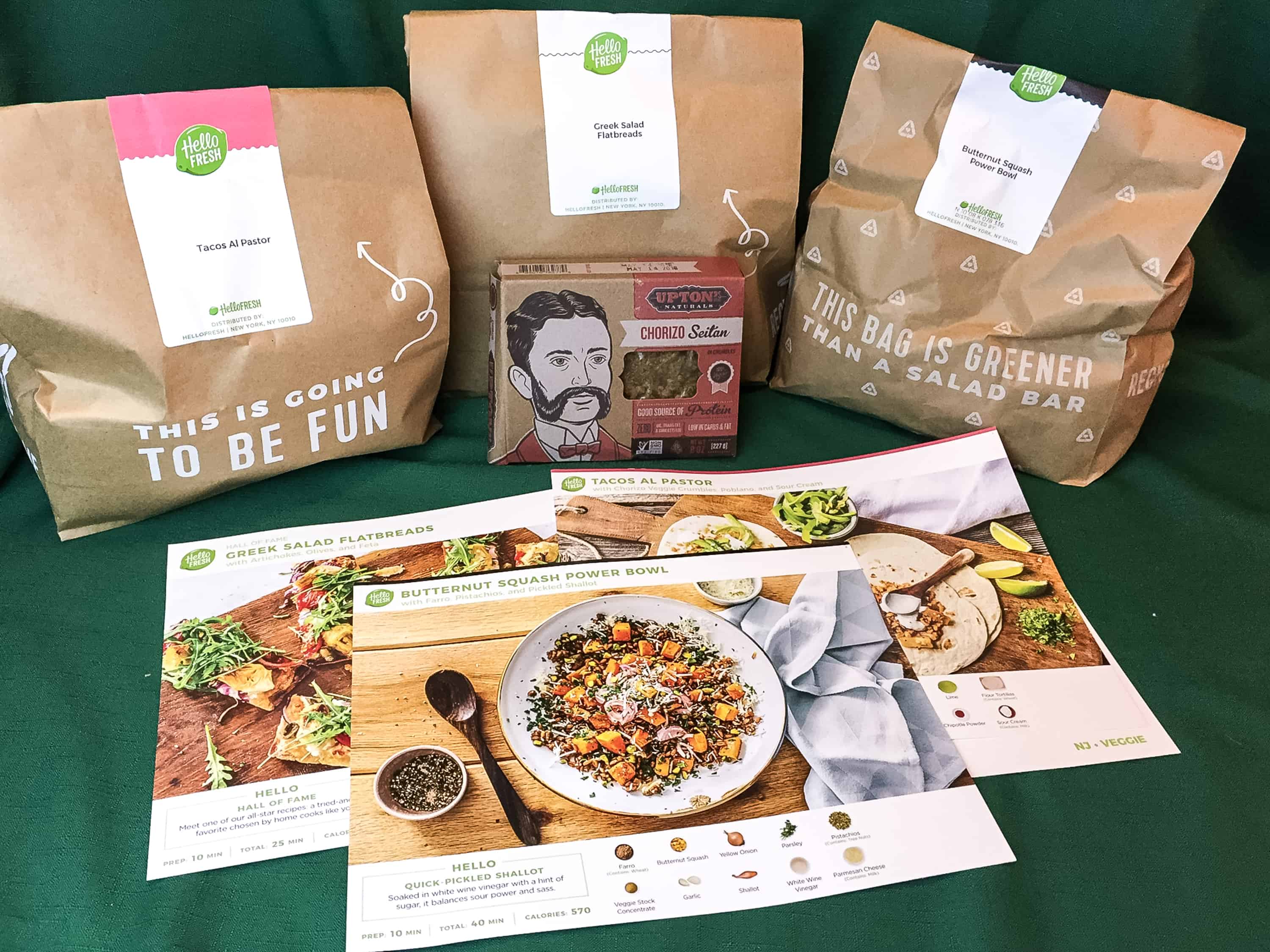 The bags used by Hello Fresh keep all the ingredients for the recipes in order, and they stack nicely in the fridge. Within each box, everything but the largest vegetables is separately packaged and is packed at the bottom. Condiments and canned goods are provided in high-end, commercial packaging. Hello Fresh usually provides spices in their own, pre-measured branded packaging.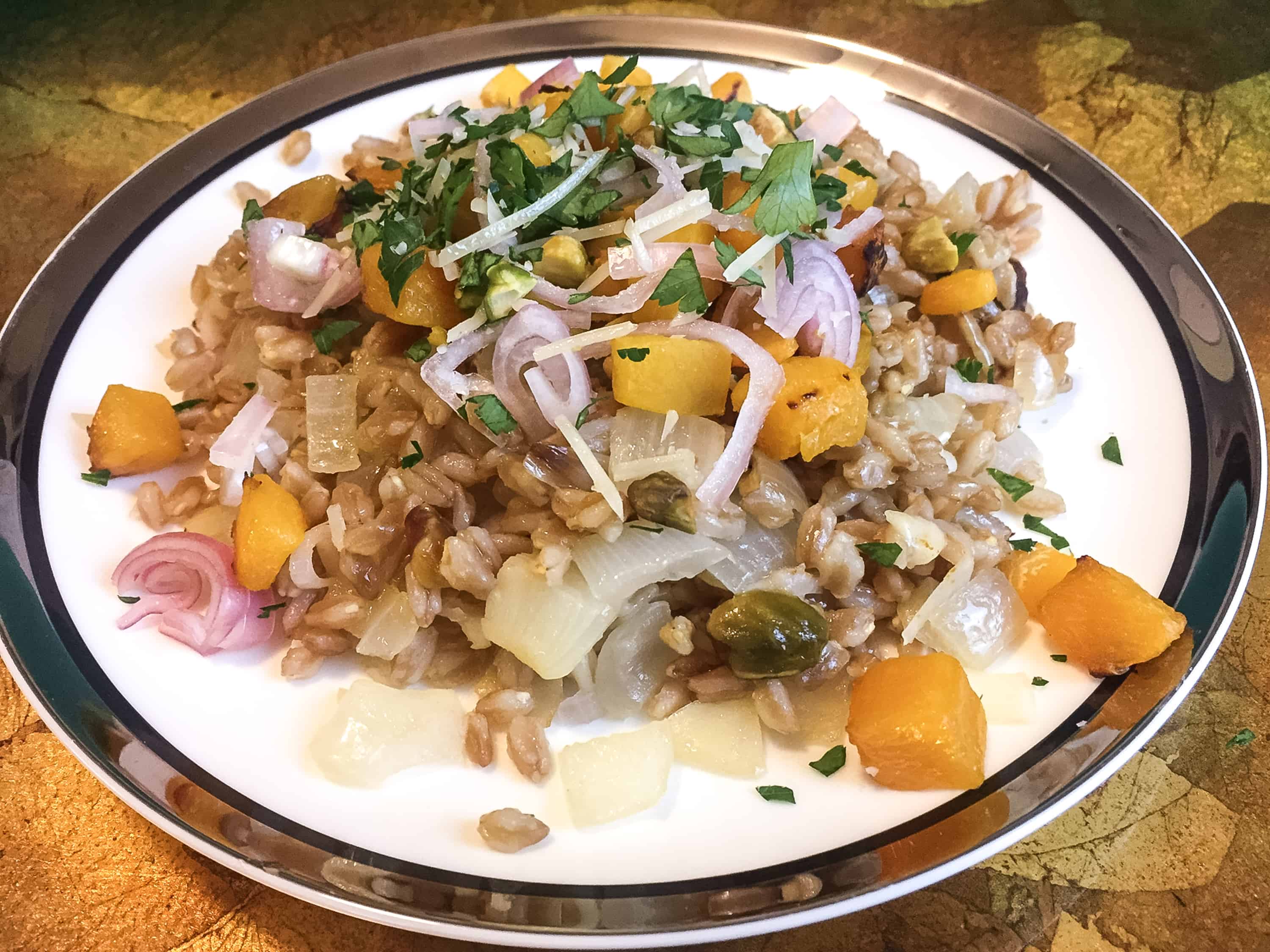 Butternut Squash Power Bowl With Farro, Pistachios, And Pickled Shallot 40 minutes, Level 1, 570 calories per serving
This is a repeat dish and I love it. There is nothing better than sweet combined with vinegar, great mix of flavors.  You also have the onions and Parmesan cheese, strong flavors that compliment each other. The more mild flavors include: stock concentrate, parsley and pistachios. And the farro makes for a hearty meal.
When Hello Fresh makes their recipe cards they are great about including cooking hints. On this recipe card is a small fact about how quickly nuts can burn when you are toasting them. That's helpful to someone like me who likes to put items on the stove and walk away while multitasking!
Because I've been receiving Hello Fresh for almost 2 years (2 wonderfully yummy years) I know I can deviate from the recipe a bit and still have a fabulous meal. Raw onions just aren't my friends (indigestion/heartburn) so even if it isn't in the recipe, I slightly saute them.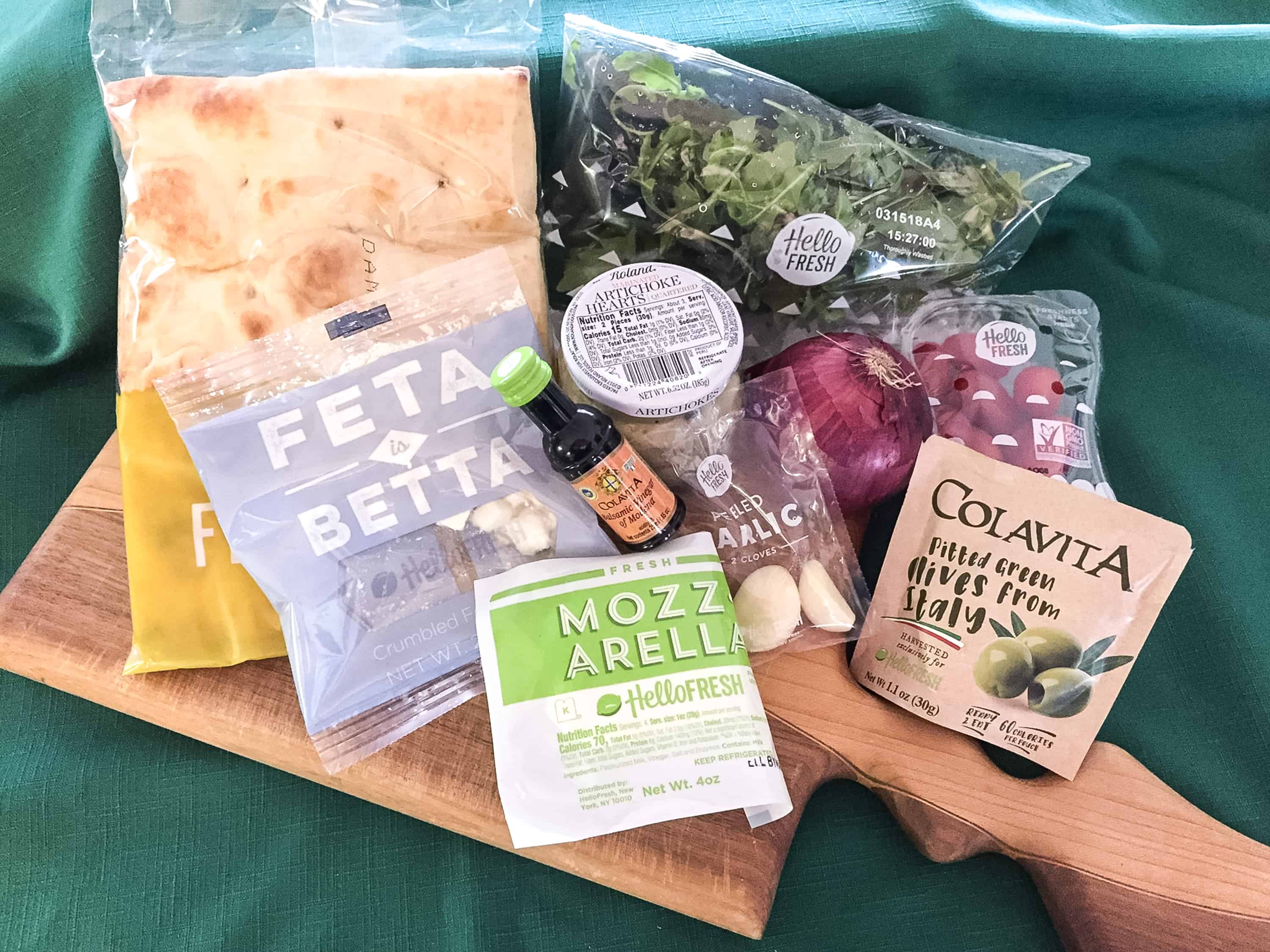 Greek Salad Flat Breads With Olives, Artichokes, And Feta 35 minutes, Level 2, 735 calories per serving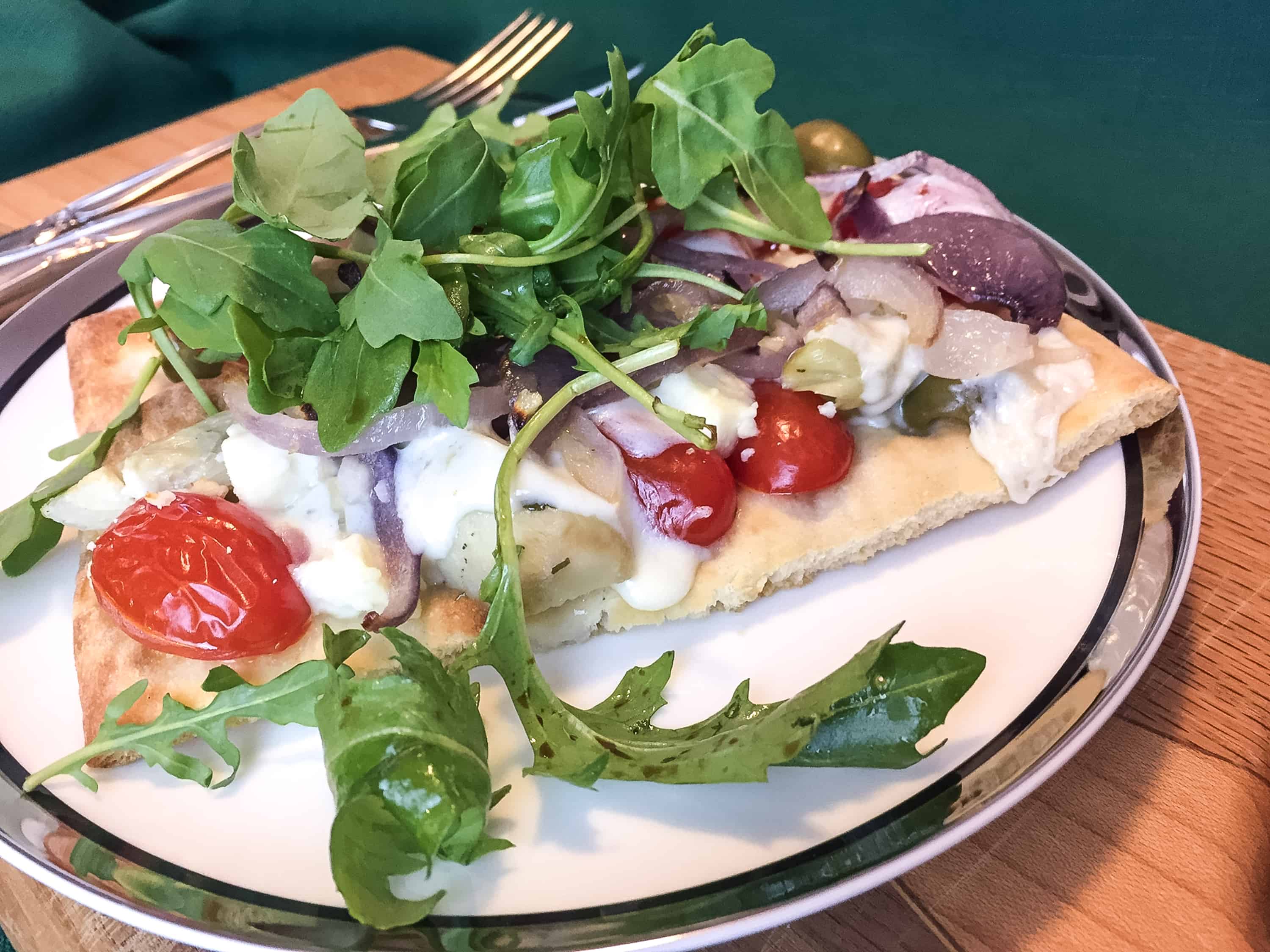 This is an all star recipe and it must be good because my dad wanted this one for the night I invite my parents over! He's a finicky eater.
Thanks to Hello Fresh, I've learned you can put almost anything on top of flatbread and add either Feta, mozzarella or Parmesan and you've got a great dinner. By the way, if you're looking for a tasty, easy to serve appetizer this would be it sans the arugula on top (falls off too easy).
This is a colorful, tasty meal or appetizer. You just can't go wrong with the combination of artichokes, grape tomatoes, garlic, olives, onion and feta.  It's a taste explosion. The only change I made to the recipe was to add some of a spring mix of lettuce to the arugula and we served it on the side. I used the extra vinegar along with a little extra olive oil.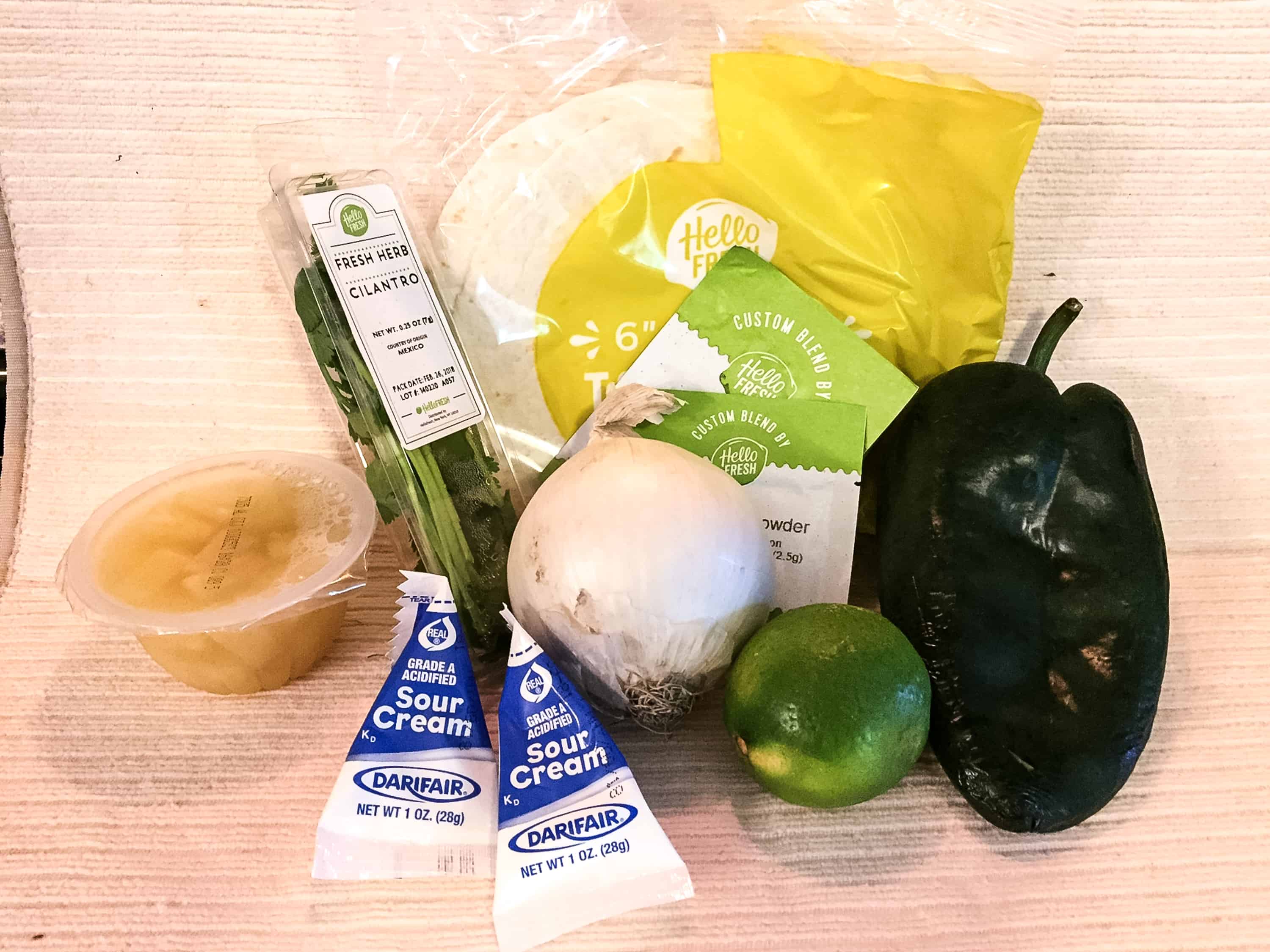 Tacos Al Pastor 30 minutes, Level 1, 630 calories per serving
While this is not a repeat, it is a variation of a meal we've had before but still it is very good.
Before I started receiving Hello Fresh meals, I thought there was only one way to have a taco, ground meat with Mexican Spices, tomatoes, sour cream, cheese and so on.  During the last almost 2 years of receiving Hello Fresh, I've learned tacos can mean a wide variety of fillings.  See you can teach an old dog new tricks!  Another trick, veggie crumbles!  They are awesome, now I keep a package in my freezer.
There is pineapple in these tacos which is truly surprising but along with the poblano pepper and spices it is a  mouthwatering combination. As I've said in another post, I've been receiving Hello Fresh long enough that I've learned new tricks. For this recipe I juiced 1/2 the lime and mixed it with the sour cream to spread on the tortillas.  What a power boost!
By the way, along with cooking hints, the actual recipe, they also let you know what drink to pair with. It's a great helpful hint if you drink wine with your meal. Thanks, Hello Fresh!
What can you say about the vegetarian recipes in our box?