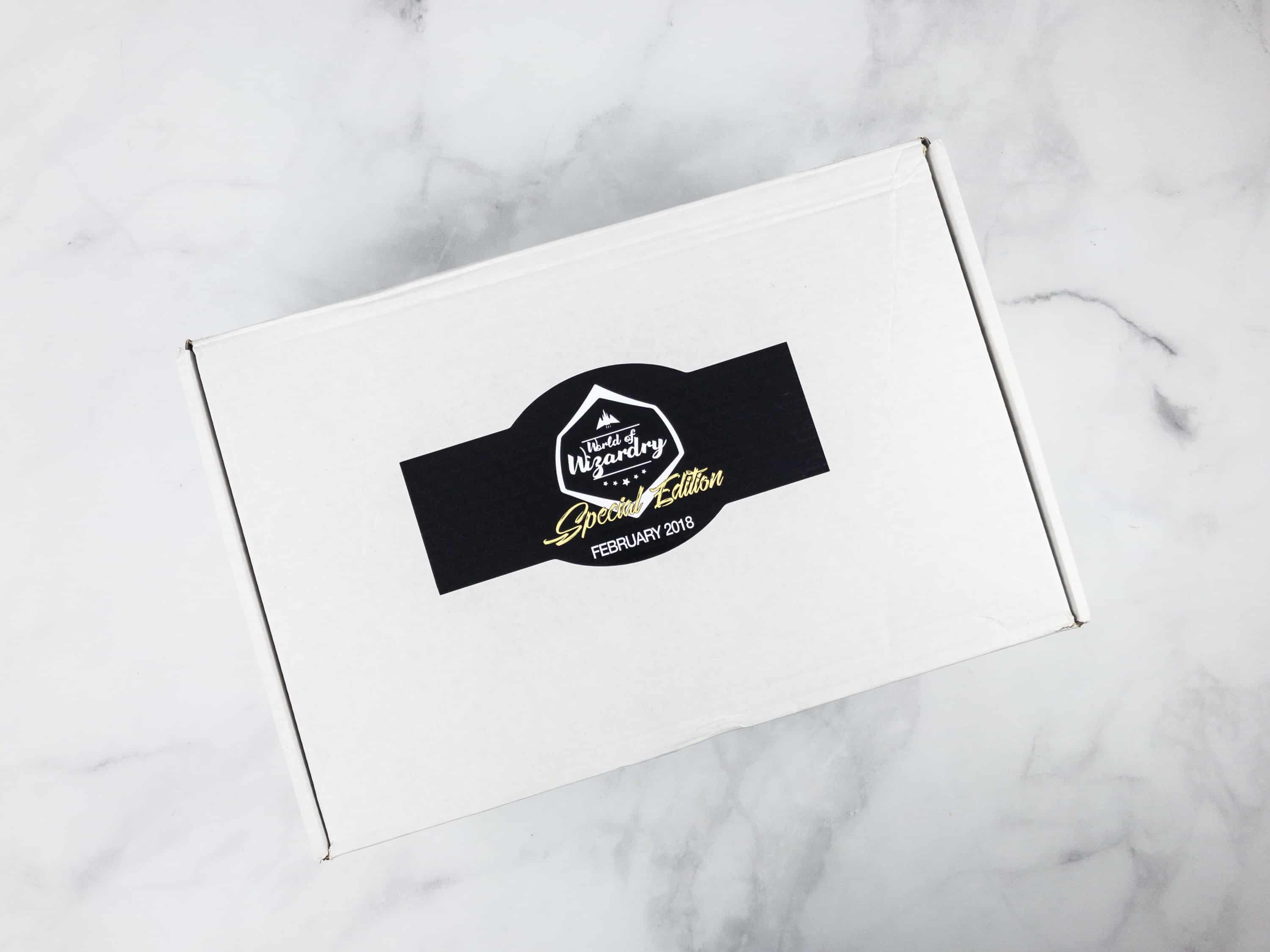 World of Wizardry is a Harry Potter themed subscription from Geek Gear. This is a review of the February 2018 Special Edition box. The box was £44.99 +S/H with a £90+ value (That's £50.98 shipped to US, about $68) and was limited to 750 units.
This is NOW a bimonthly subscription:
GeekGear WIZARDRY Special Edition is a bimonthly premium subscription box from GeekGear filled with awesome licensed and exclusive PREMIUM Harry Potter & Fantastic Beasts merchandise! Boxes are £44.99 +S/H with a £90+ value! (That's £50.98 shipped to US, about $68). In every box expect an exclusive t-shirt, an exclusive jumper/hoodie/long sleeve t-shirt, an exclusive premium artwork, and 3+ other premium products.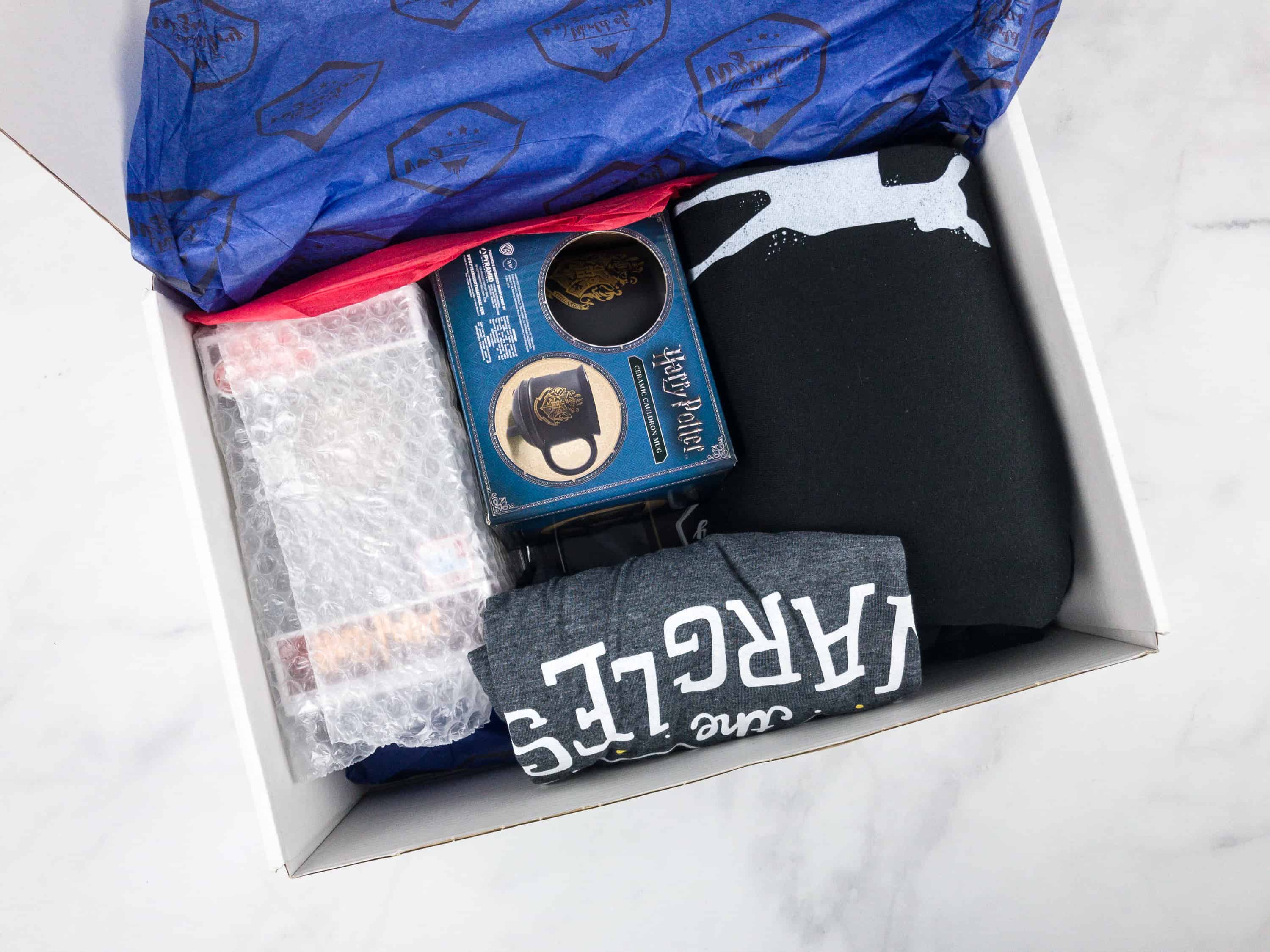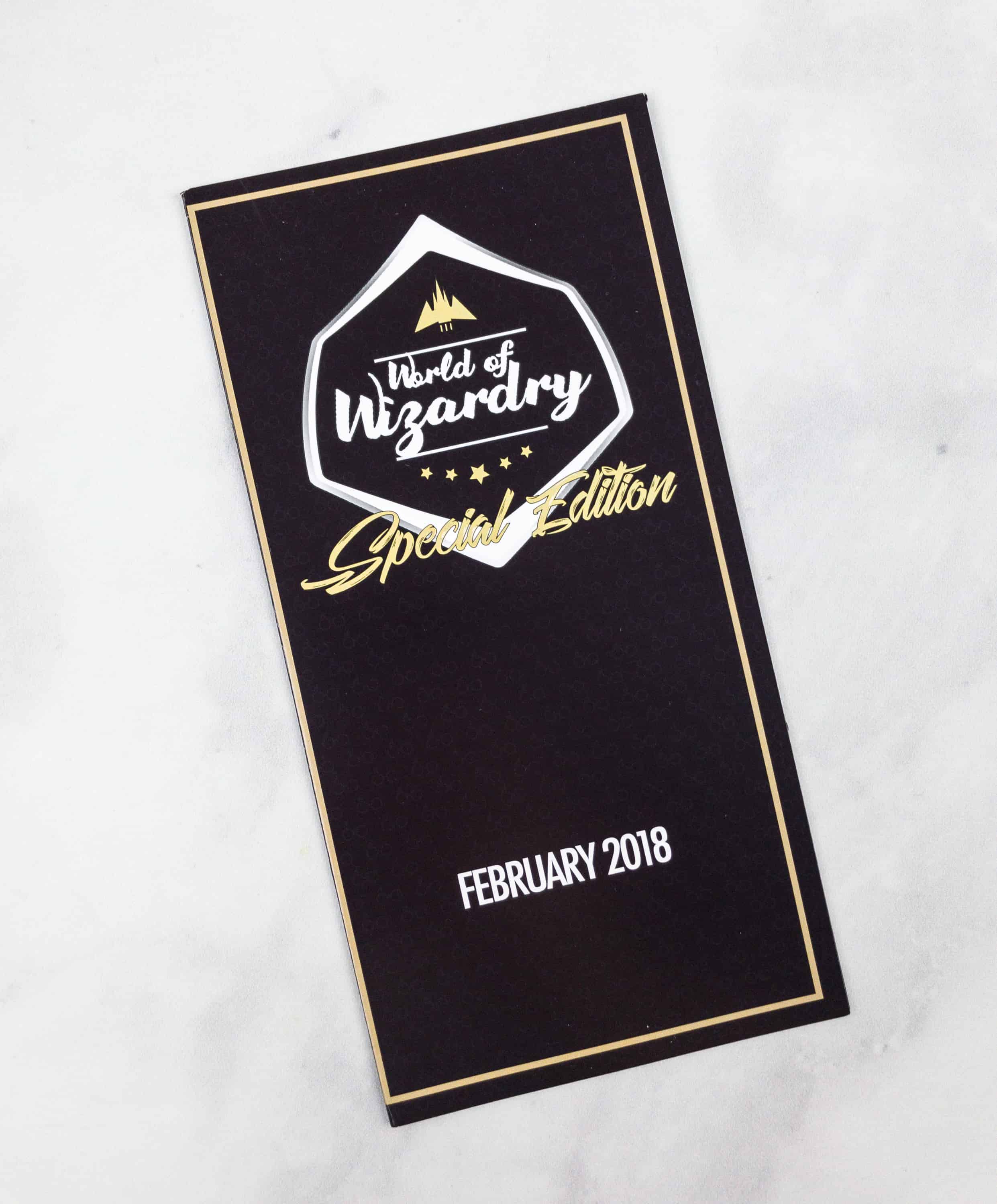 A tri-fold pamphlet product book is included in the box.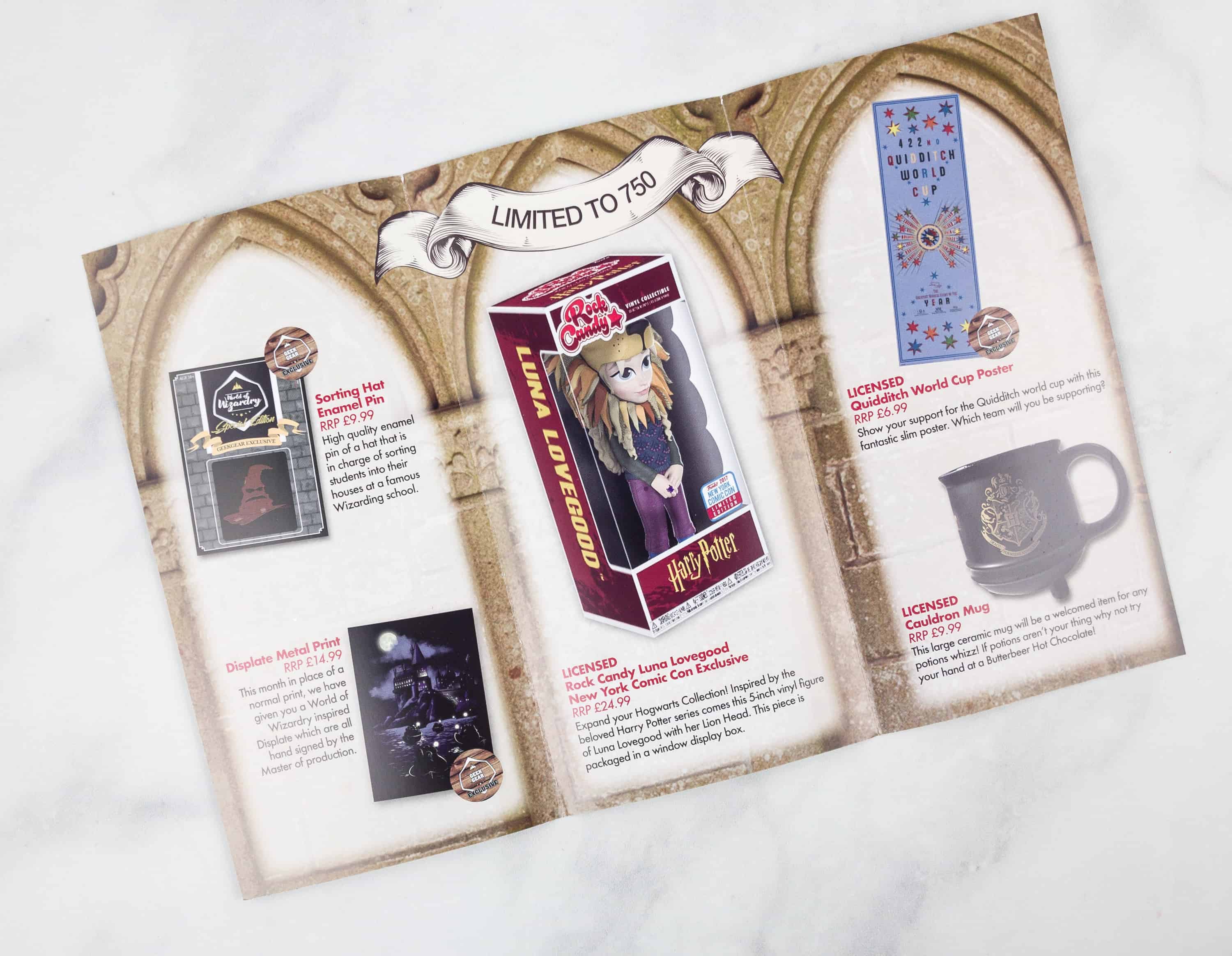 They's also a brief description about each item.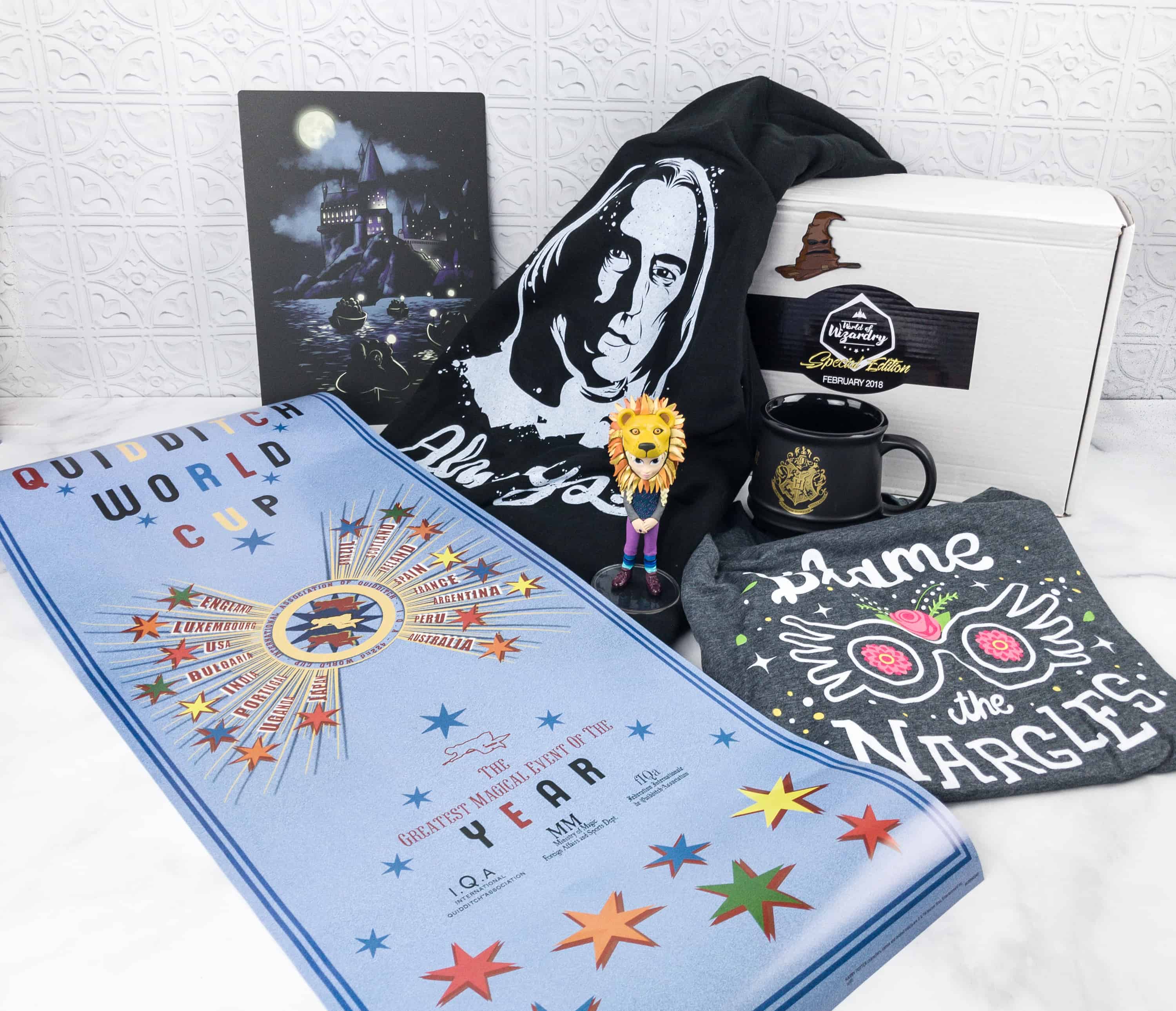 Everything in the February 2018 Special Edition World of Wizardry box!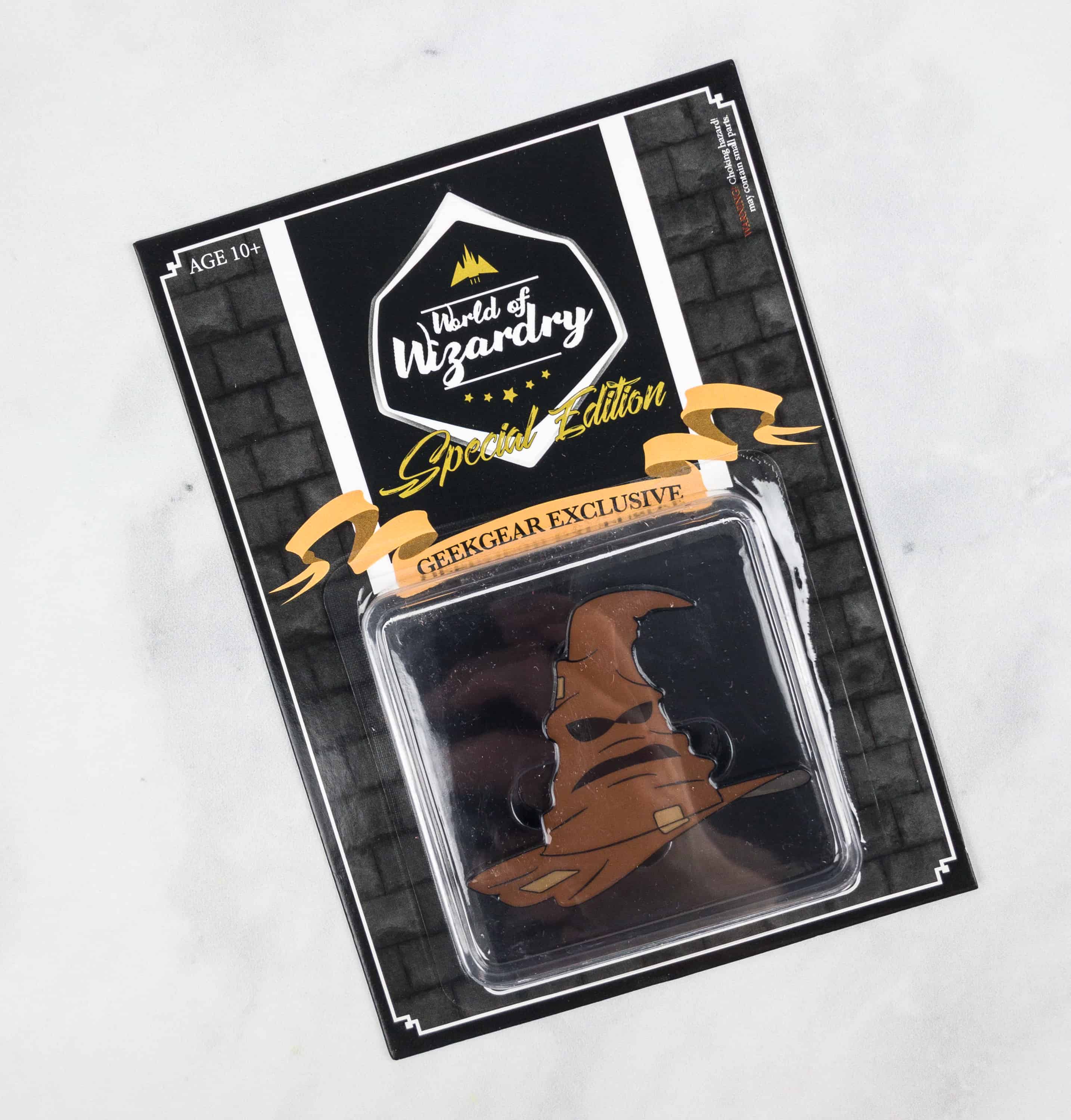 Sorting Hat Enamel Pin (£9.99) I got a pin featuring the trusty Sorting Hat. It can talk, sing, and most of all, sort the students into the four houses!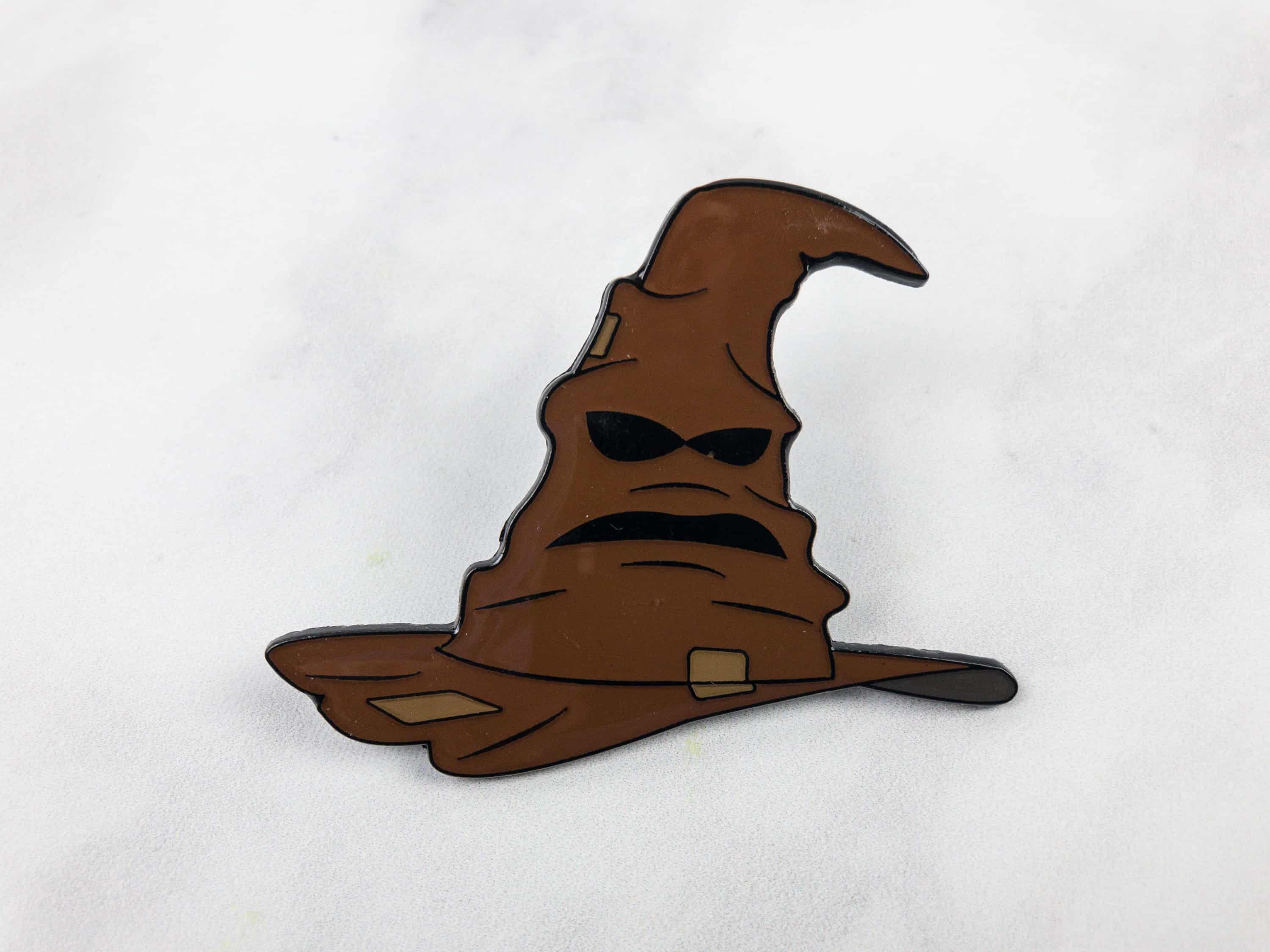 It originally belonged to Godric Gryffindor. However, the four founders bewitched it for sorting purposes. It's time to find out if I'm really a Slytherin.
This pin is really XL as promised – it's giant. Scroll back up to the main shot to see how large!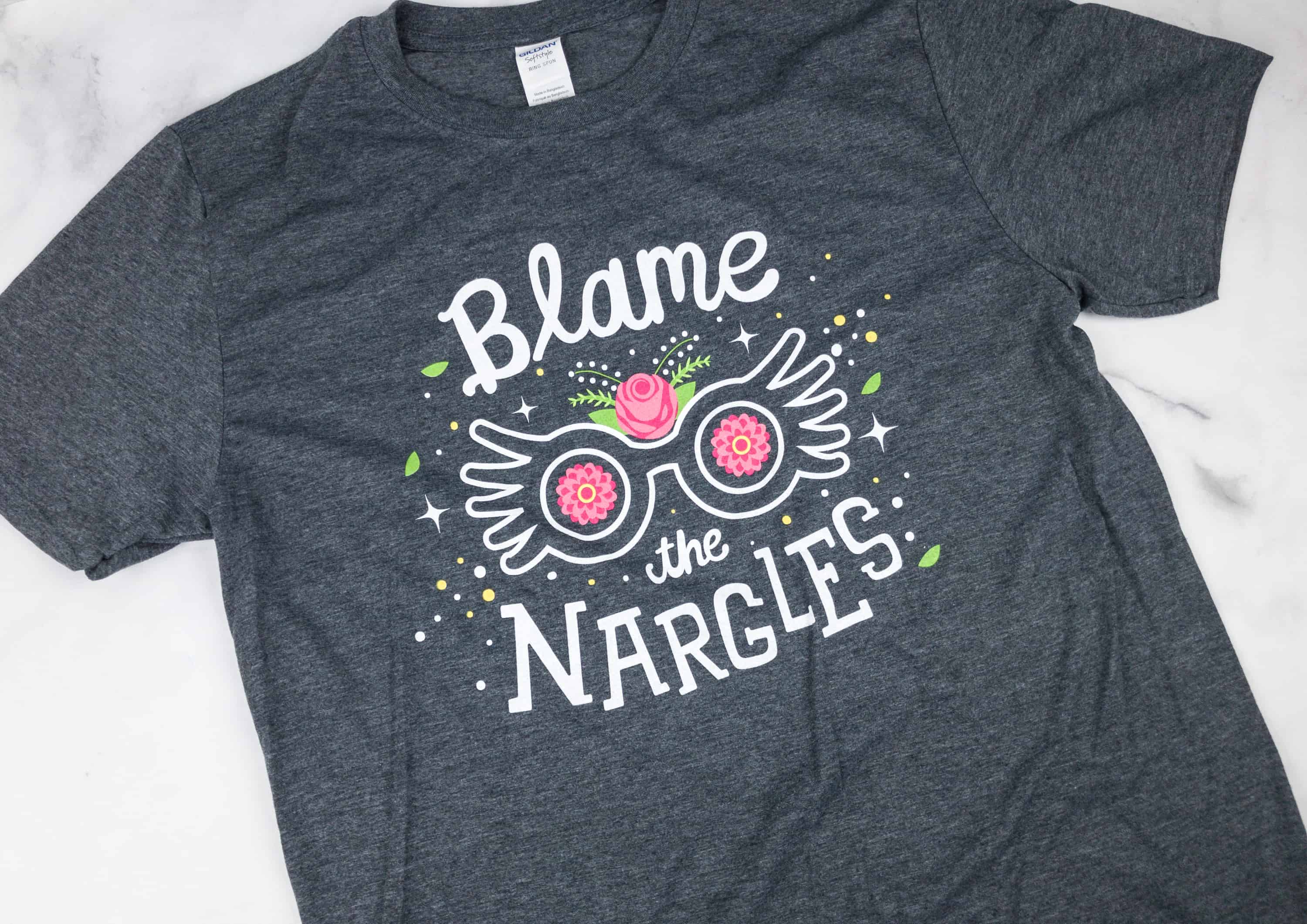 T-Shirt By Risa Rodil (£19.99) Risa Rodil shirt designs are always a hit, and this time she made this cute shirt dedicated to Luna, the girl who believes in Nargles!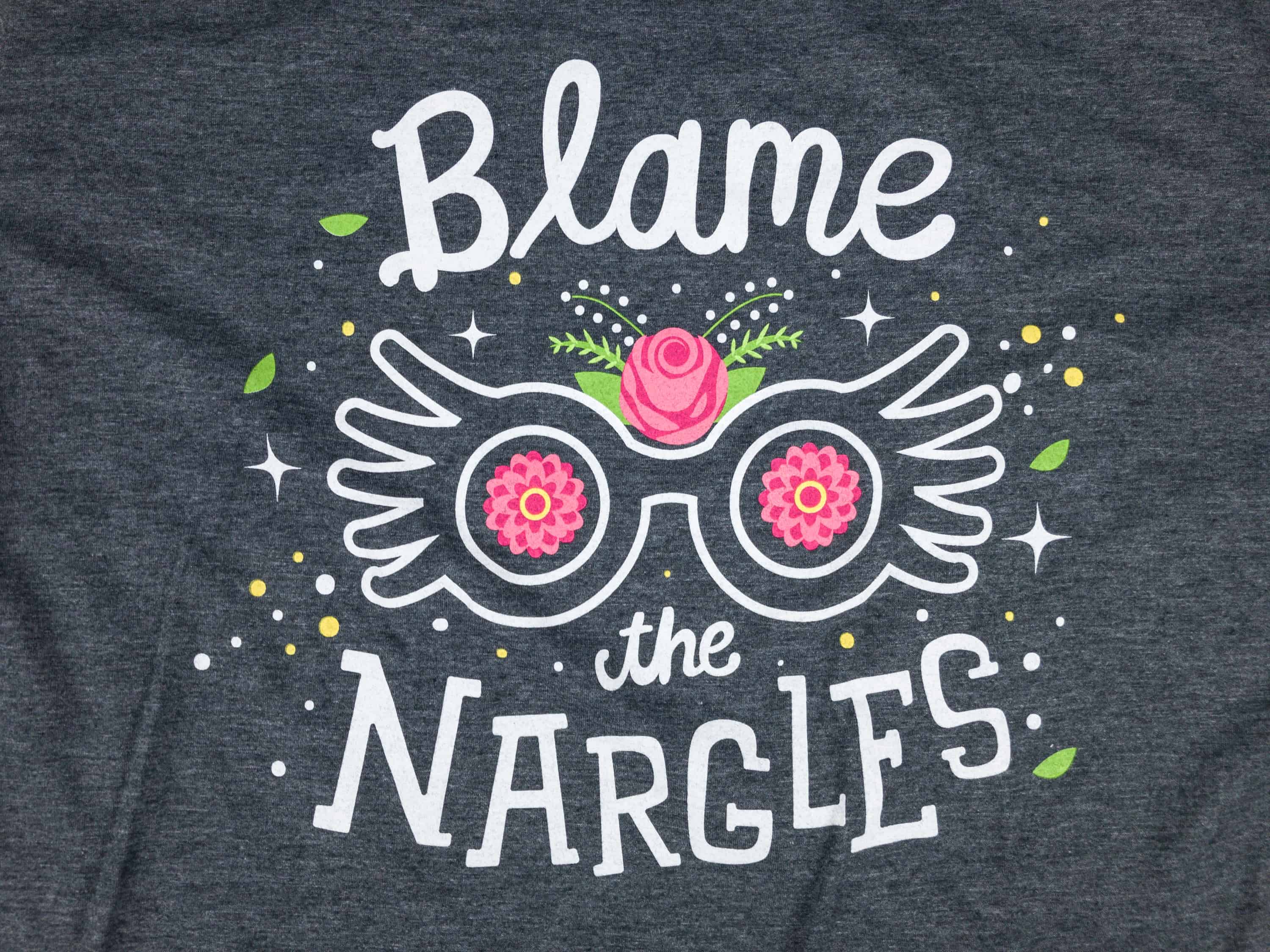 While everybody believes that Nargles don't exist or are already extinct, Luna and her father, Xenophilius Lovegood, believe otherwise. Nargles are known to infest mistletoe, and to be mischievous thieves. She blames the Nargles for taking away her shoes, and that's why she's wearing the butterbeer cork necklace she believed that'll drive them away!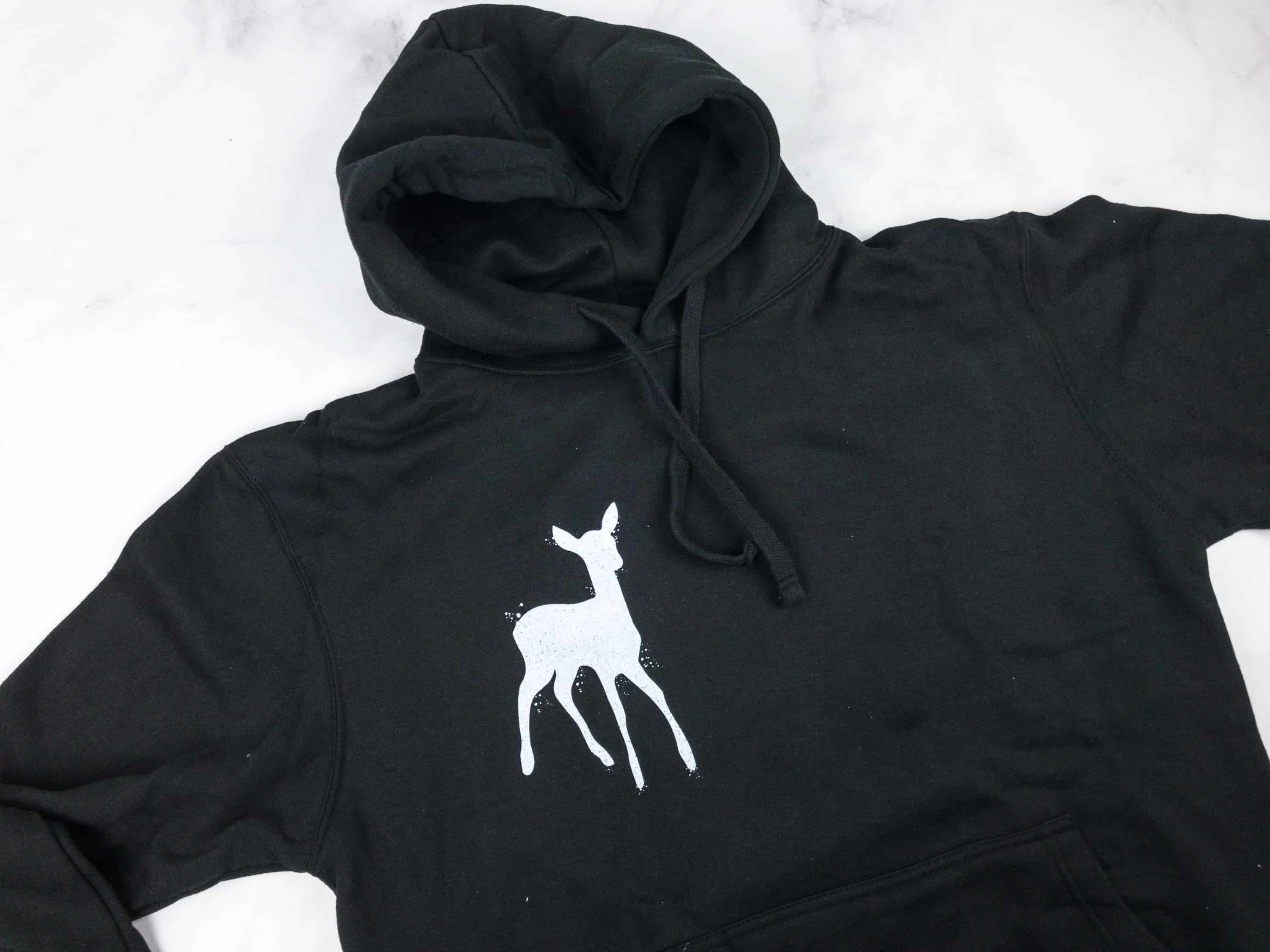 Always Hoodie (£19.99) I am so in love with the simplicity and beauty of this hoodie!
The hoodie features the doe, which is the patronus charm of our favorite Potions master!
The hoodie also has ribbed cuffs and linings, and there's even a pocket in front.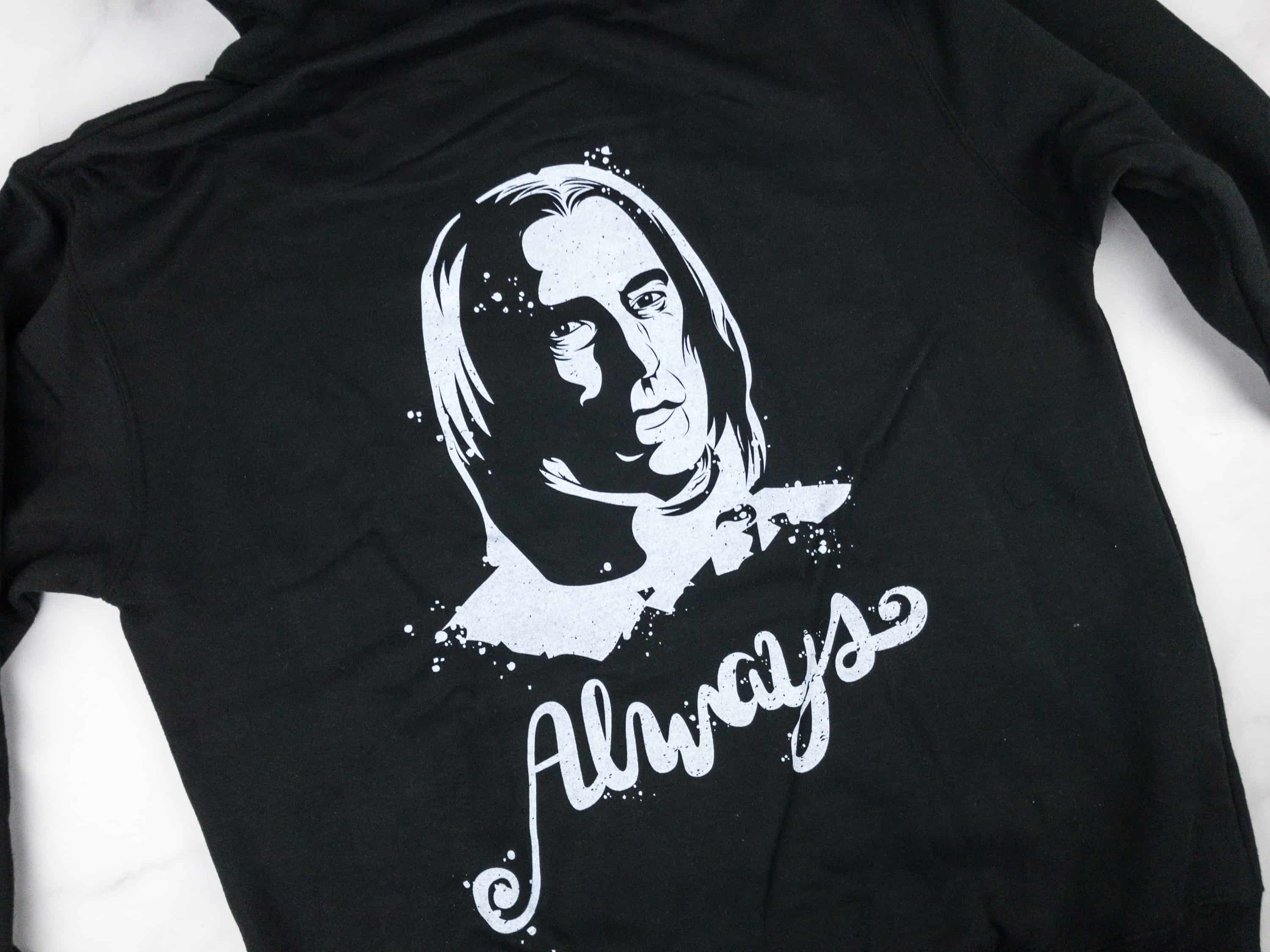 At the back, it has the picture of the Half-Blood Prince, no other than Severus Snape! And his famous one word quote, "always."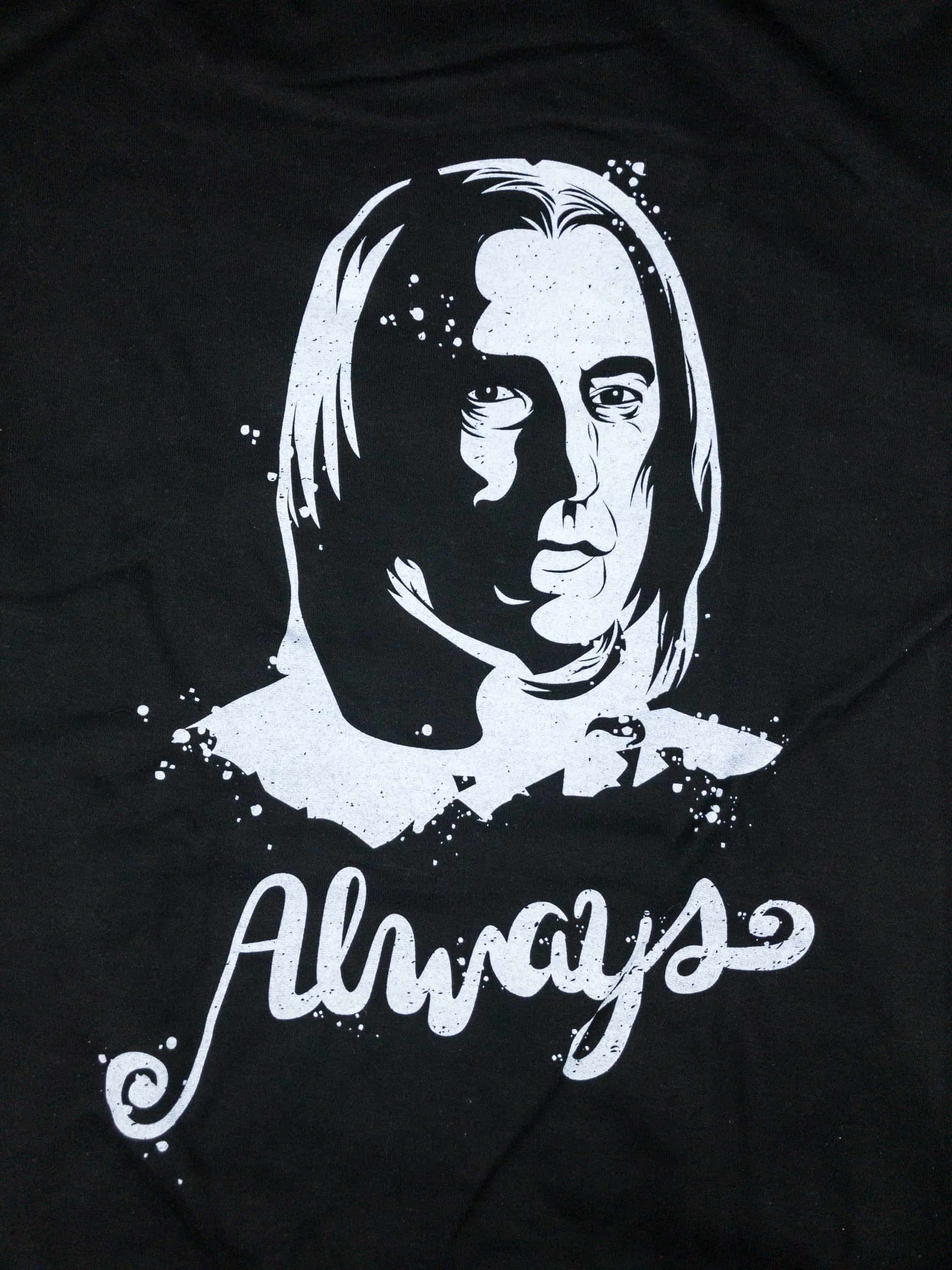 The designs on both sides glow in the dark but we weren't able to get good photos of them :/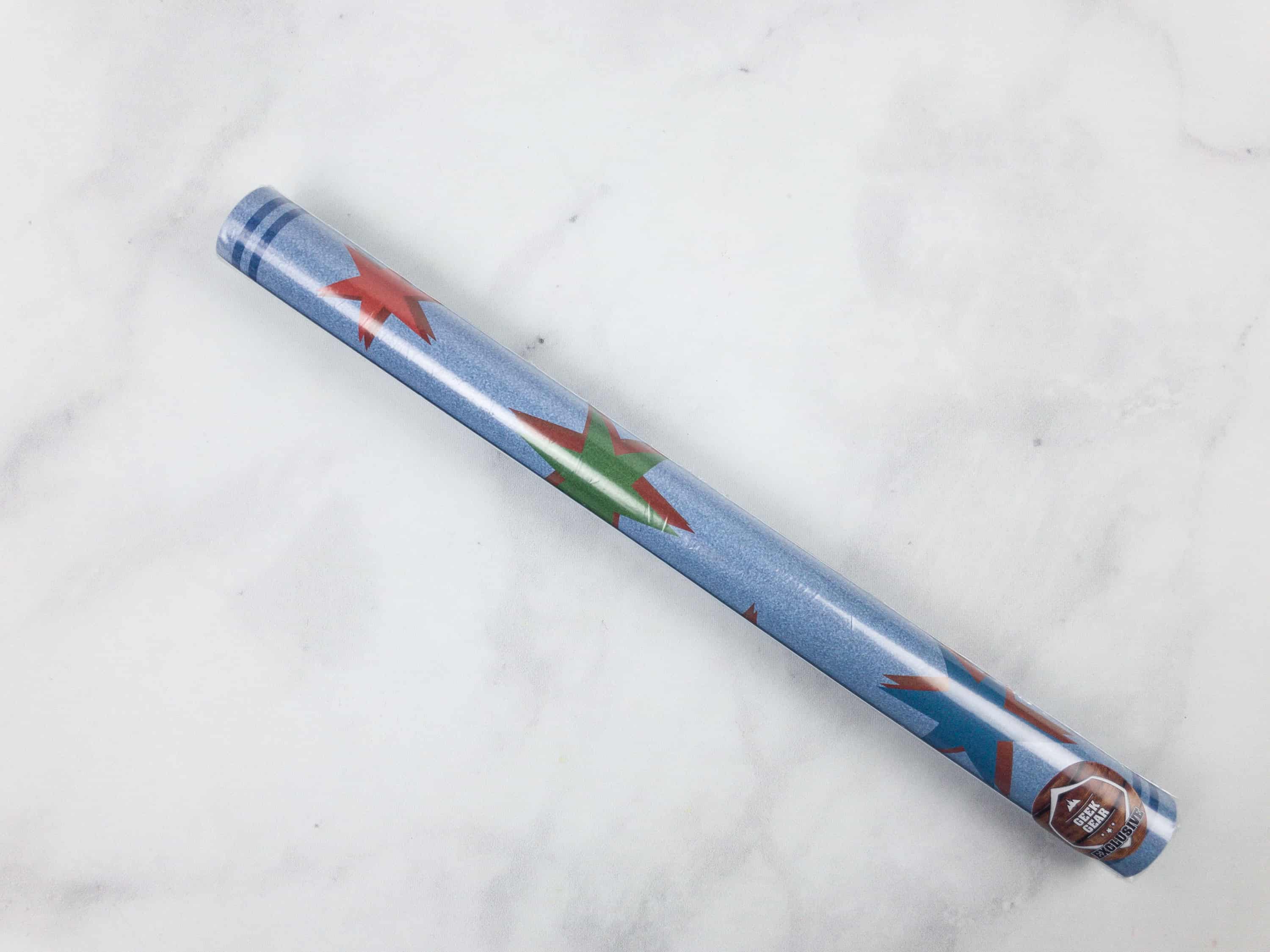 Licensed Quidditch World Cup Poster (£6.99) This cool poster will definitely look awesome in any room!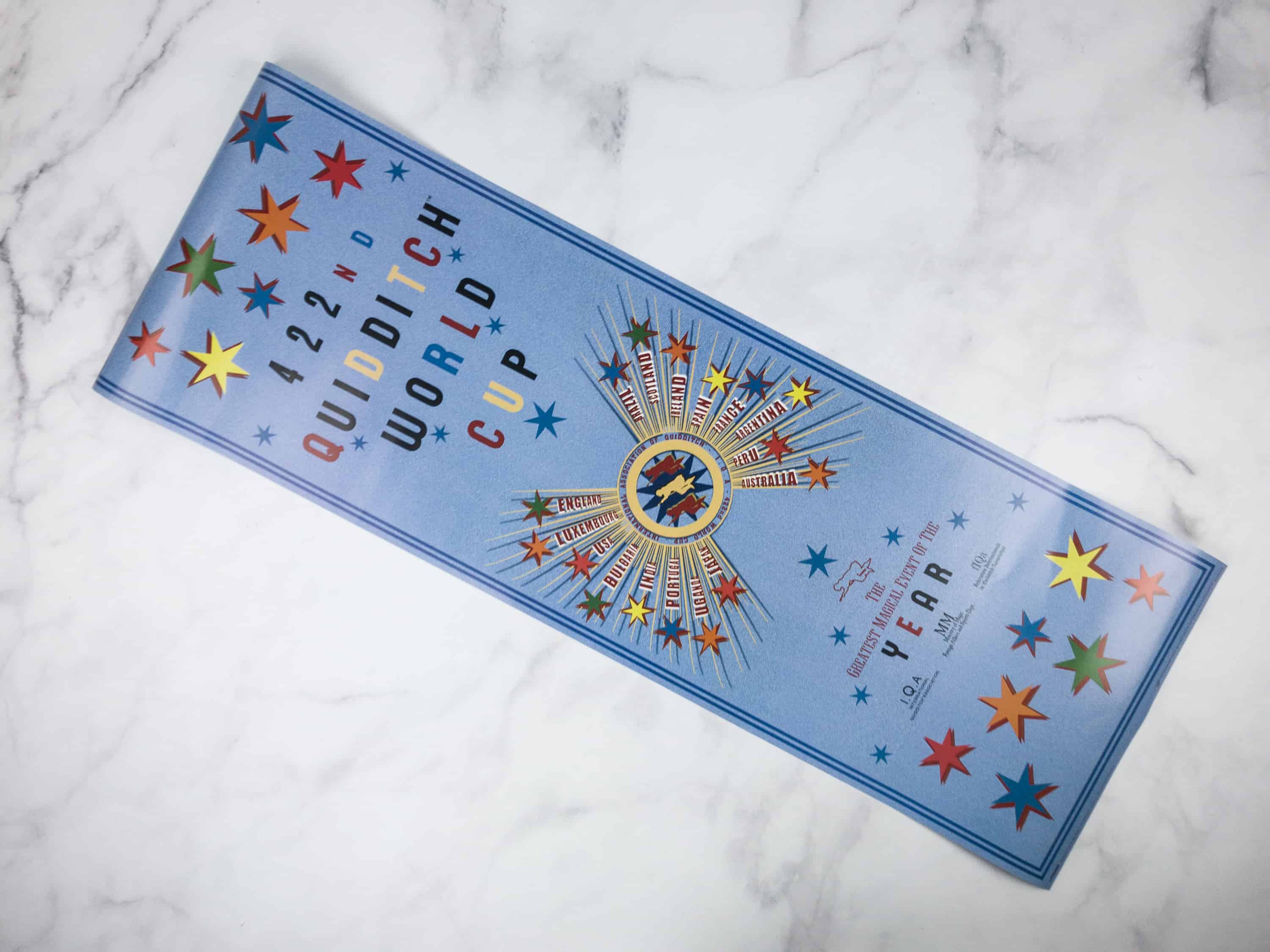 It features the 422nd Quidditch World Cup which happened in 1994, where the dark mark also appeared! Just like the pin, the post is giant!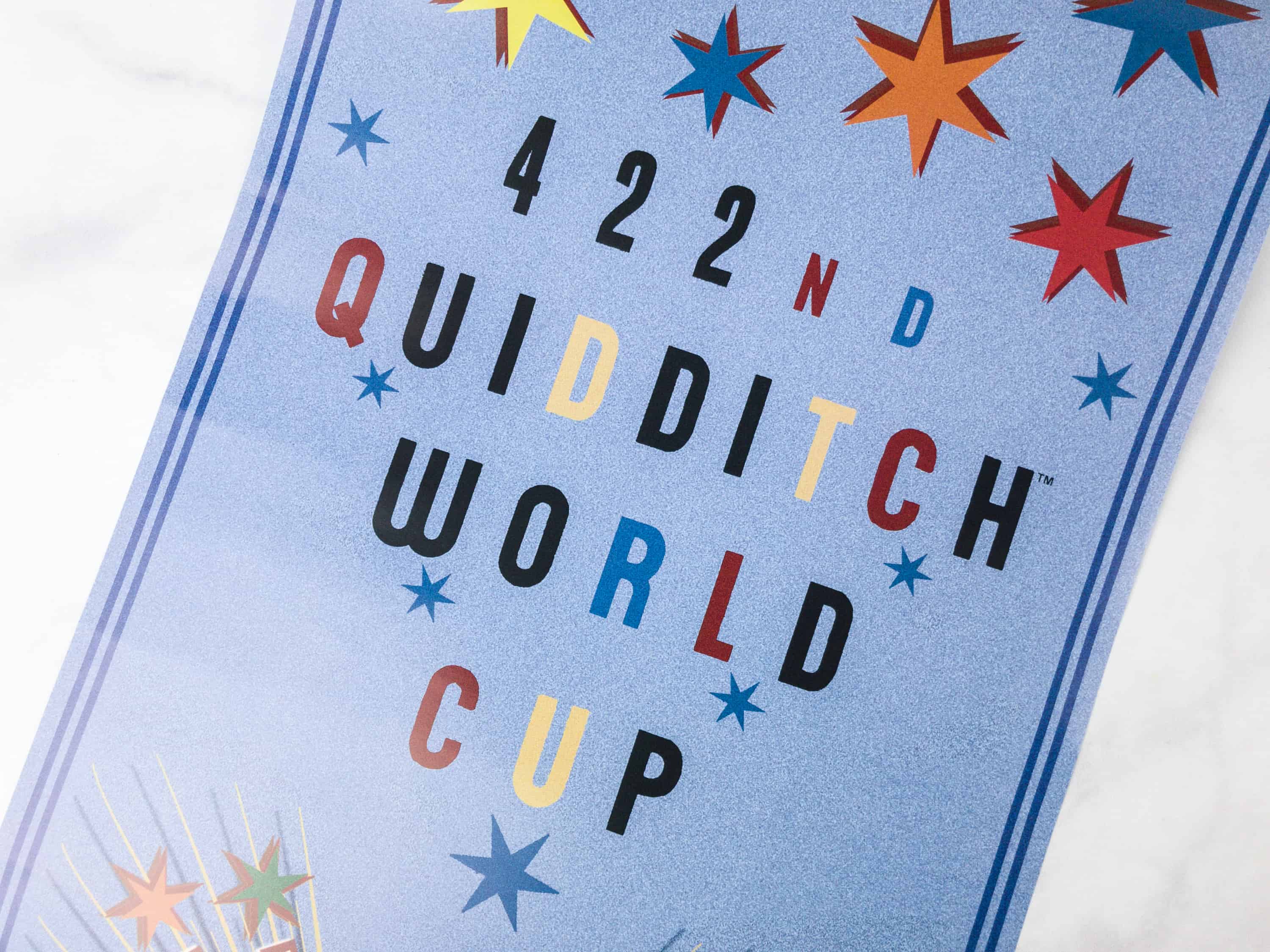 A hundred thousand witches and wizards were taking their places in the seats, which rose in levels around the long oval field. Everything was suffused with a mysterious golden light, which seemed to come from the stadium itself. The field looked smooth as velvet from their lofty position. At either end of the field stood three goal hoops, fifty feet high; right opposite them, almost at Harry's eye level, was a gigantic blackboard. Gold writing kept dashing across it as though an invisible giant's hand were scrawling upon the blackboard and then wiping it off again; watching it, Harry saw that it was flashing advertisements across the field.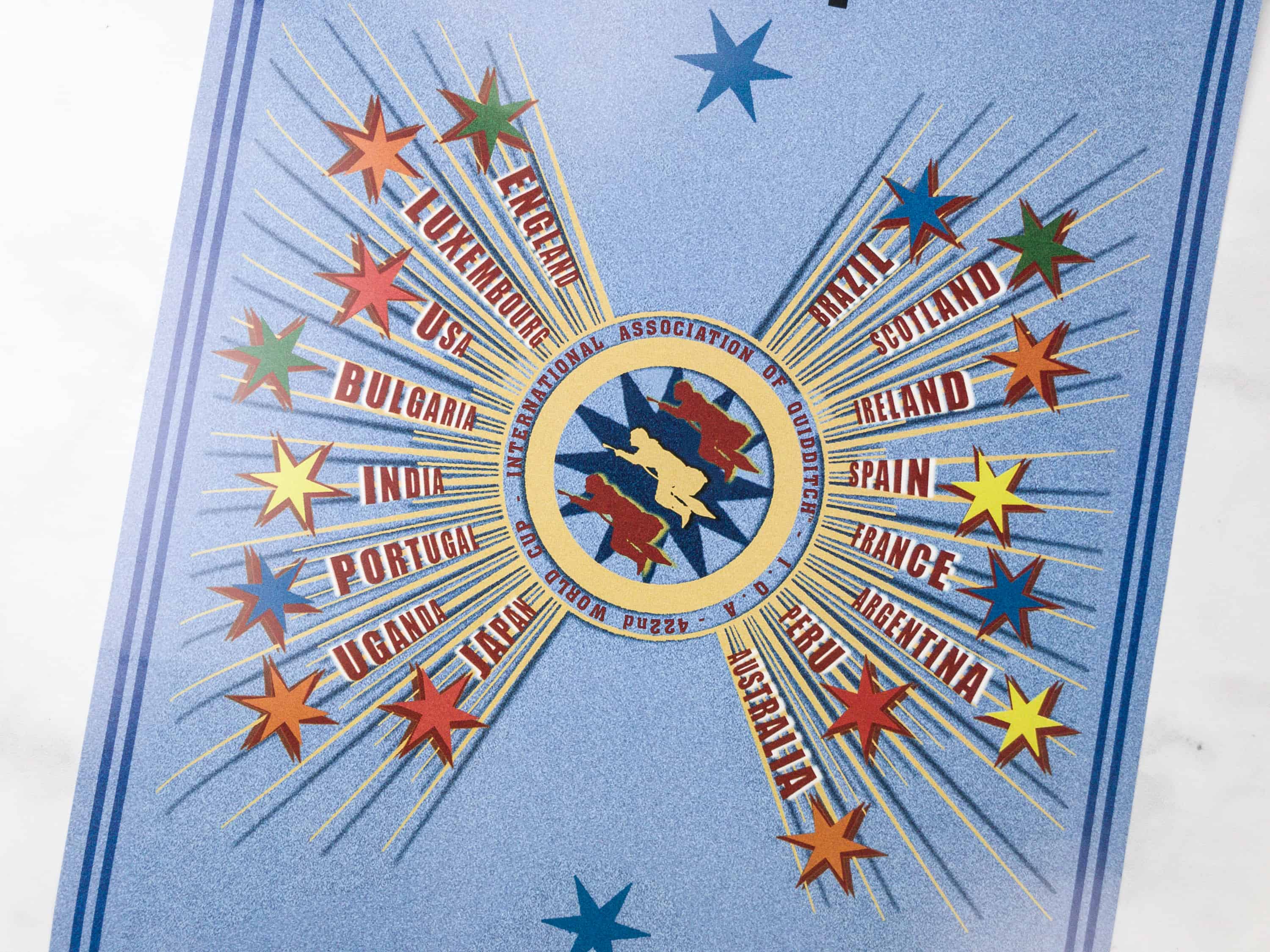 Here are the participating countries for the Quidditch World Cup!
Quidditch is always a great event where thousands of wizards and witches gather to witness who among them is the best in this magical sport!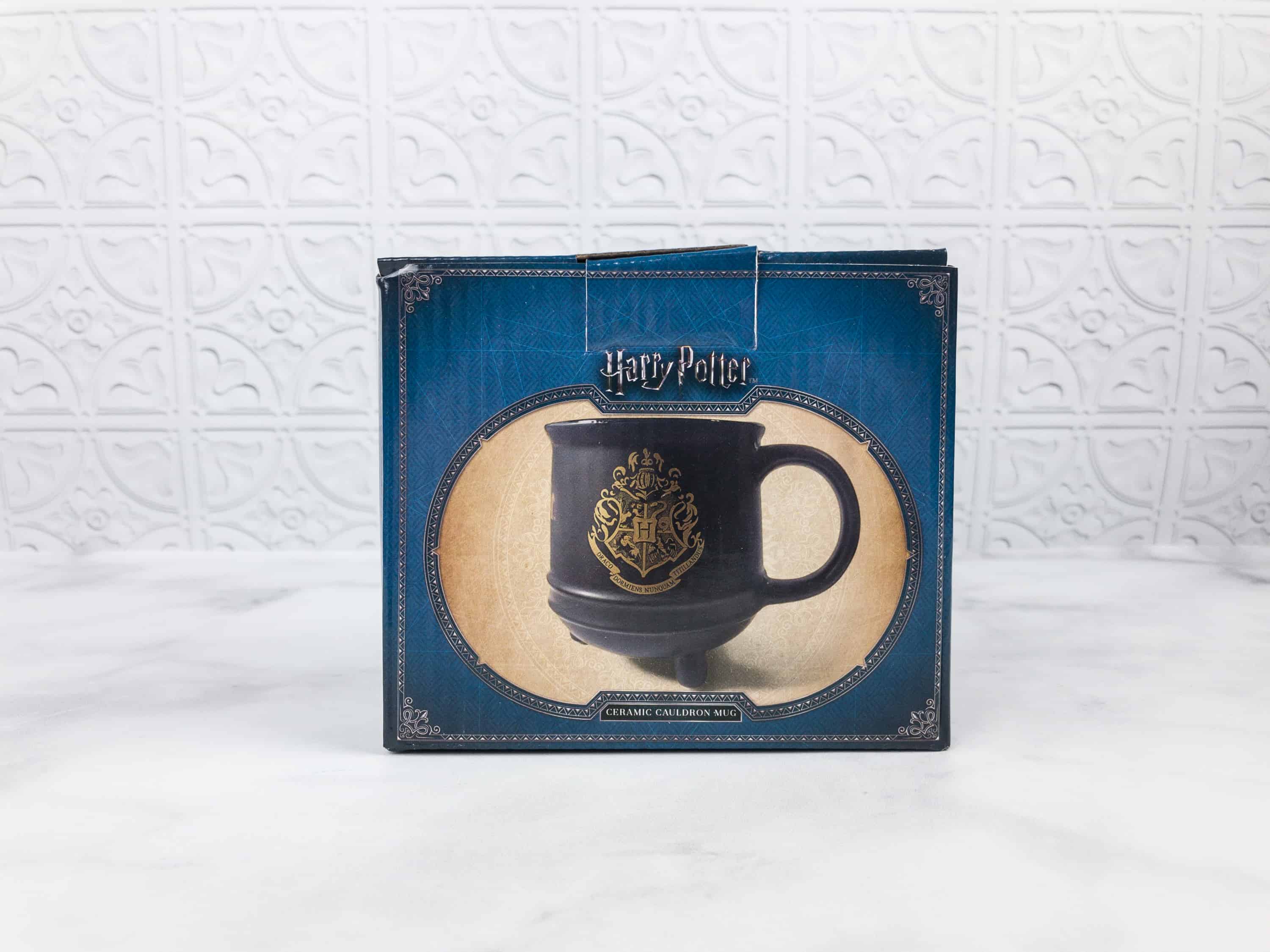 Licensed Cauldron Mug (£9.99) This mug is automatically one of my favorite items from Geek Gear!
I like how it seems like I'm cooking something up while stirring whatever beverage I put in it. It feels like I'm in a potions class!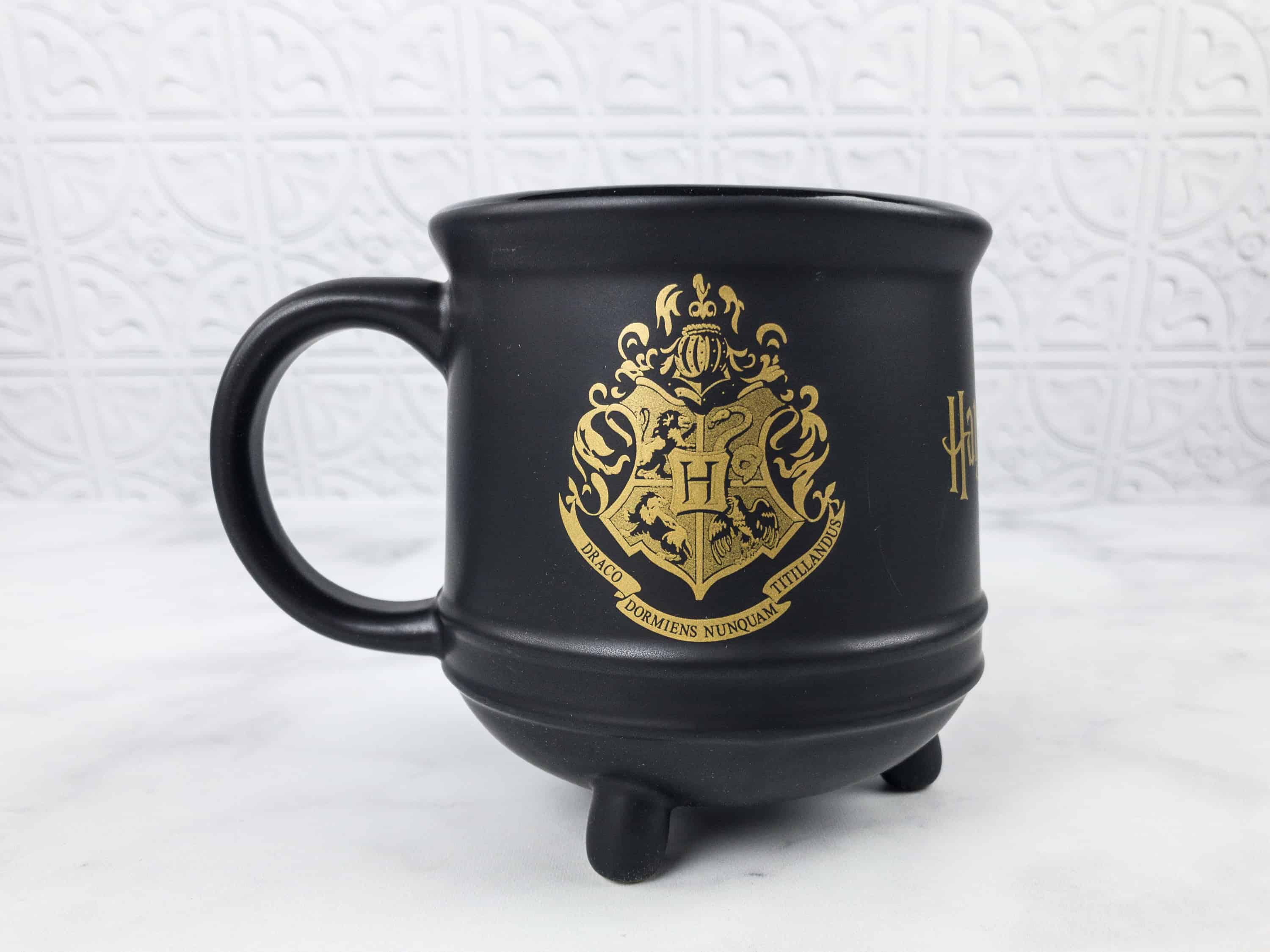 This ceramic mug features the Hogwarts Logo on the side, and Harry Potter's at the front.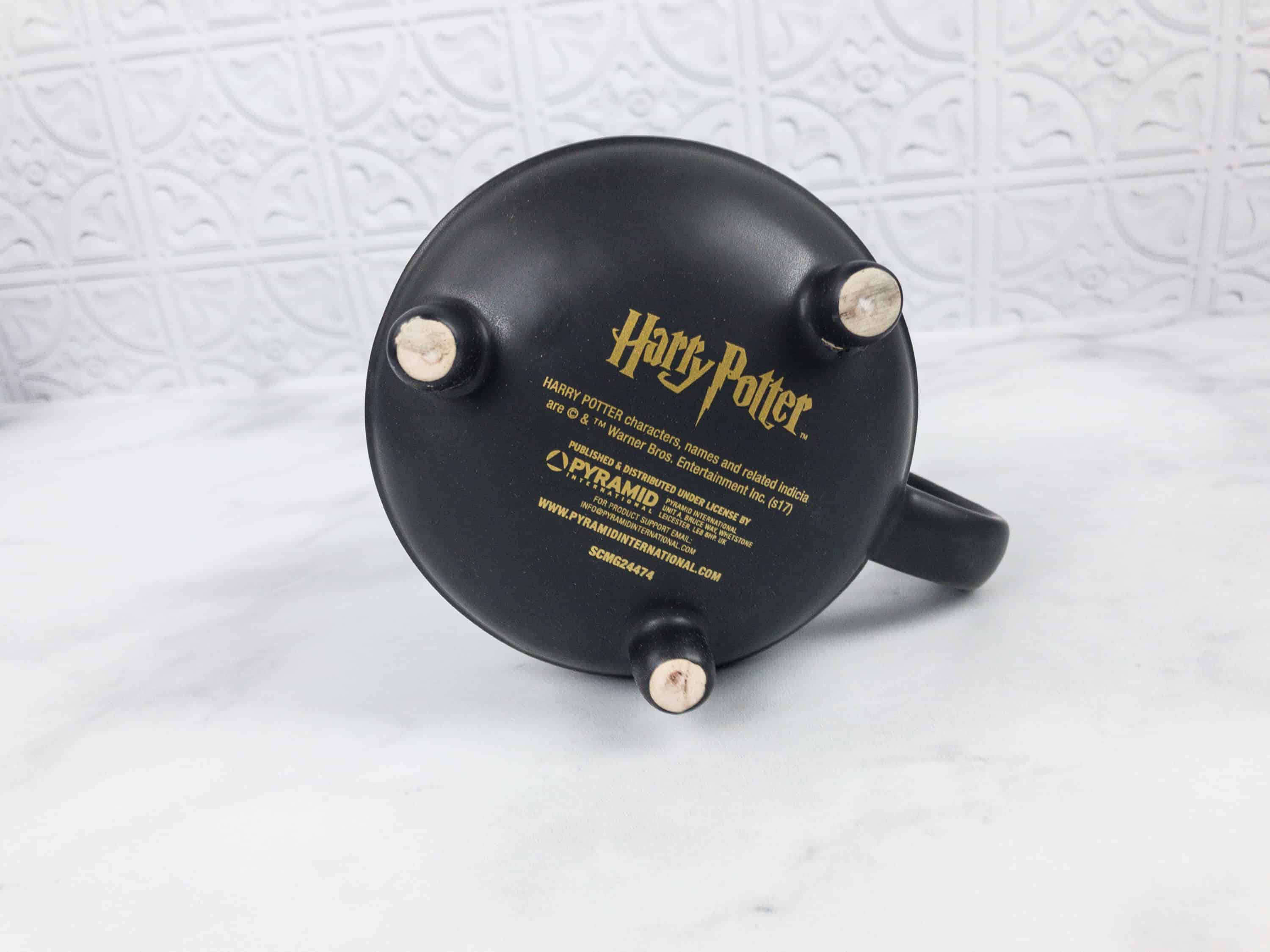 It comes with three stands as well! And like the pin and poster – also giant! We're transforming one of our rooms into a kids' work room and theming it Harry Potter. This will definitely be a desk centerpiece!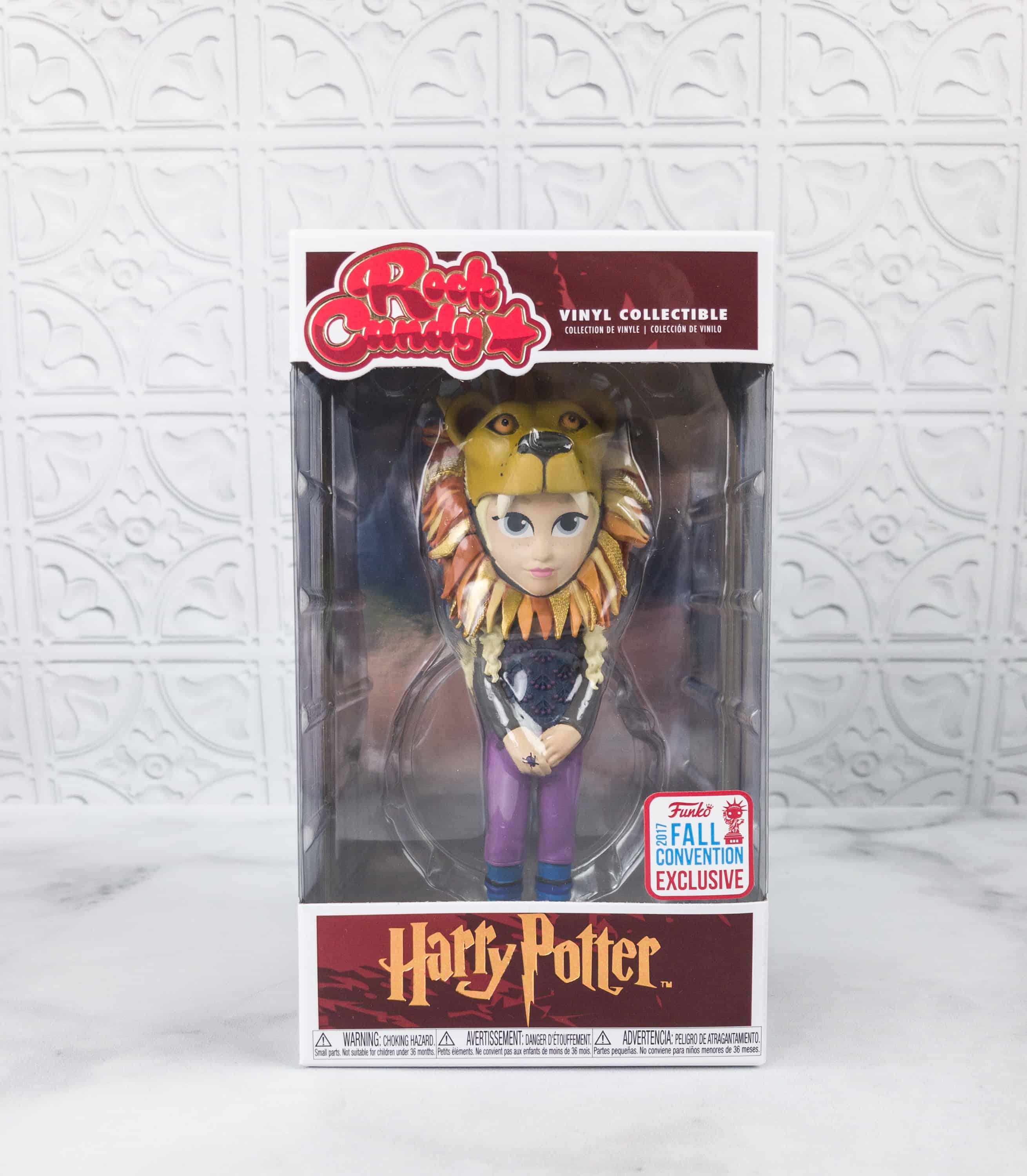 Licensed Rocky Candy Luna Lovegood New York Comic Con Exclusive (£24.99) Totally amazing that Geek Gear snagged this sold out convention exclusive for the box!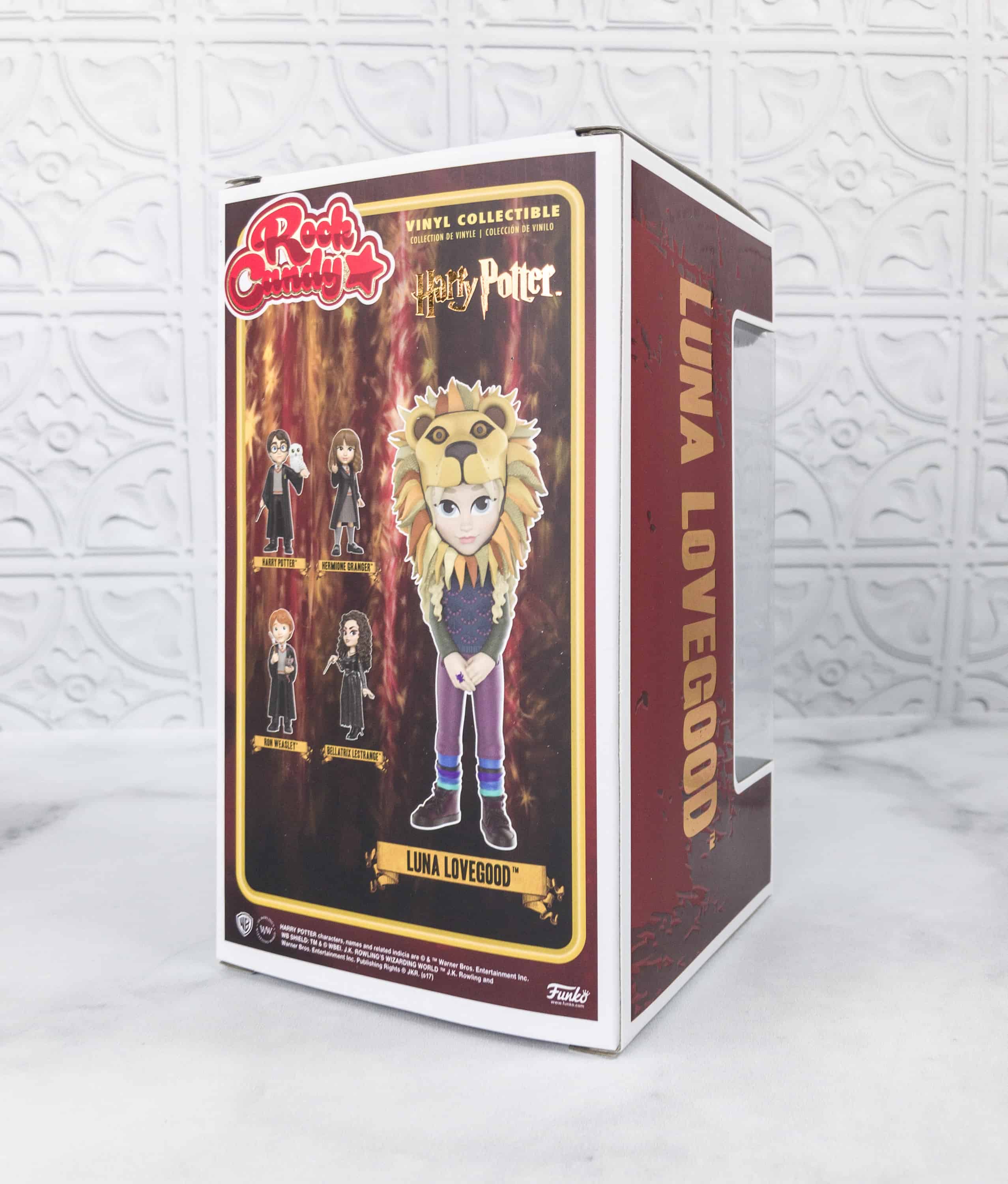 The back of the figure's box shows other characters you can get, the golden trio and Bellatrix Lestrange!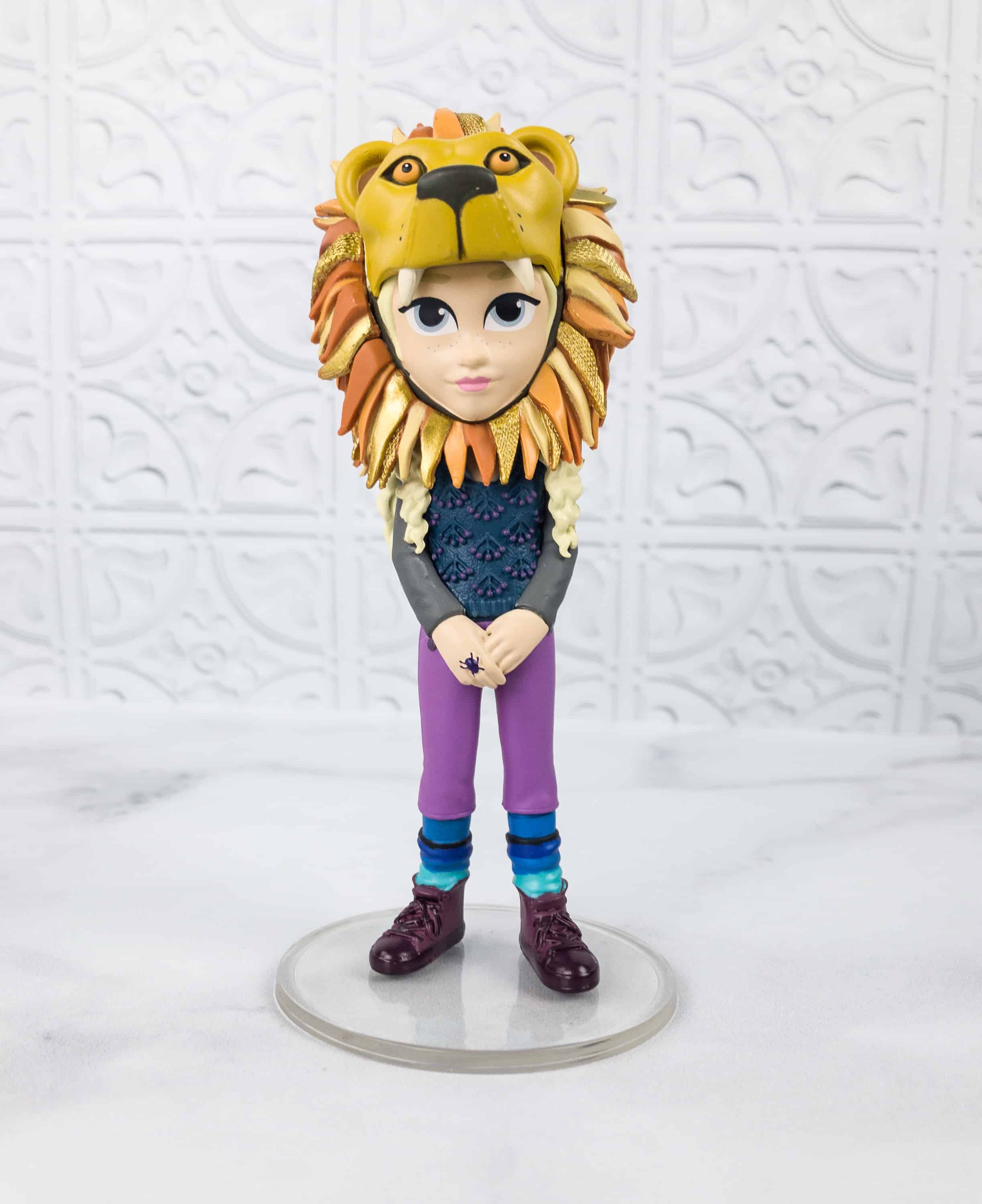 The figure has Luna wearing the Lion hat in support of the Gryffindor house during Quidditch matches.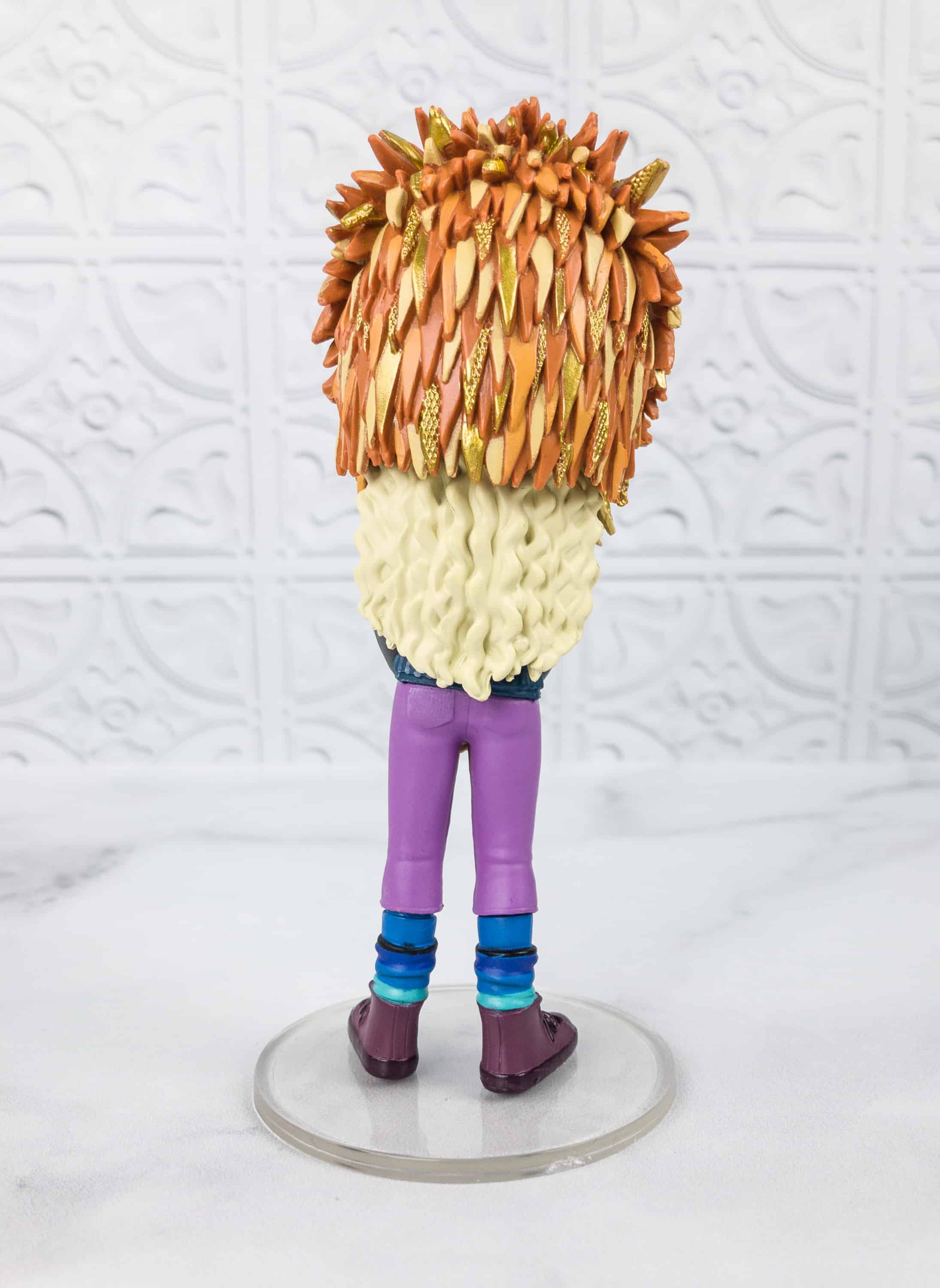 I love the details on this figure, it's so Luna with the purple pants and all! The details on the Lion hat is fantastic as well.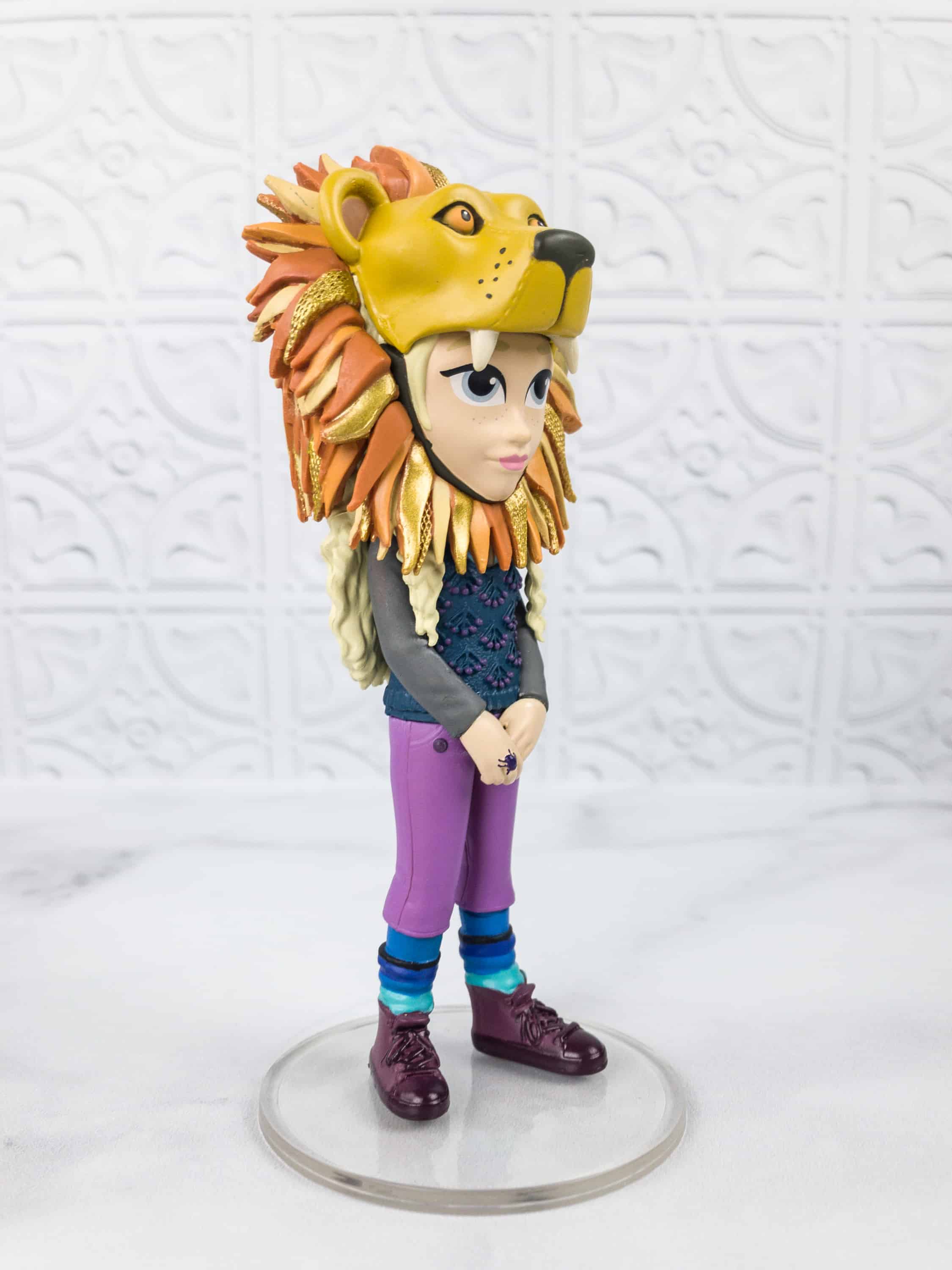 It really captures one of the most-loved and favored characters from the series. I really love her eyes!
Even the freckles on her face are so on point!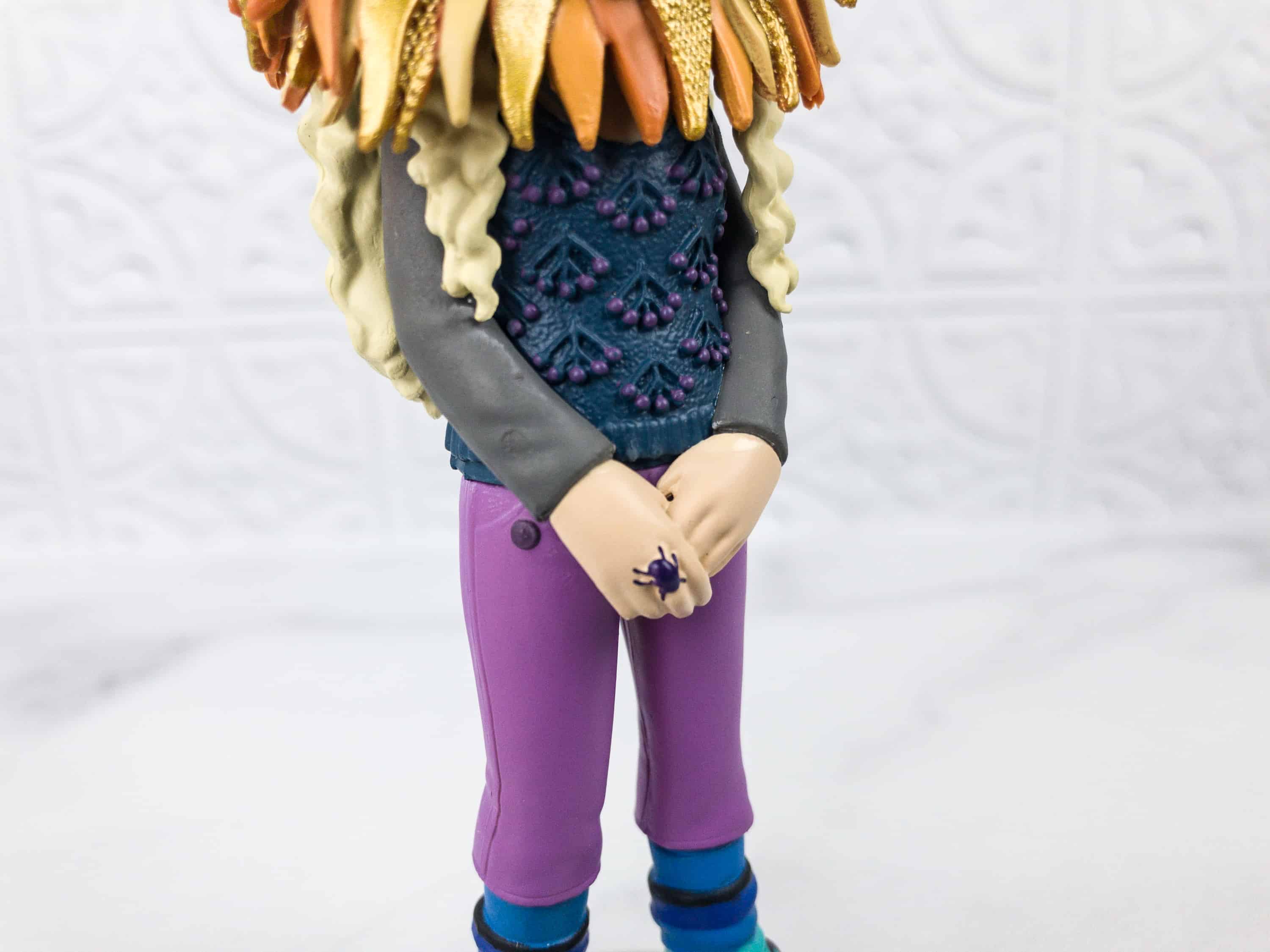 They also included her beetle ring! I'm just wondering where her butterbeer cork necklace is?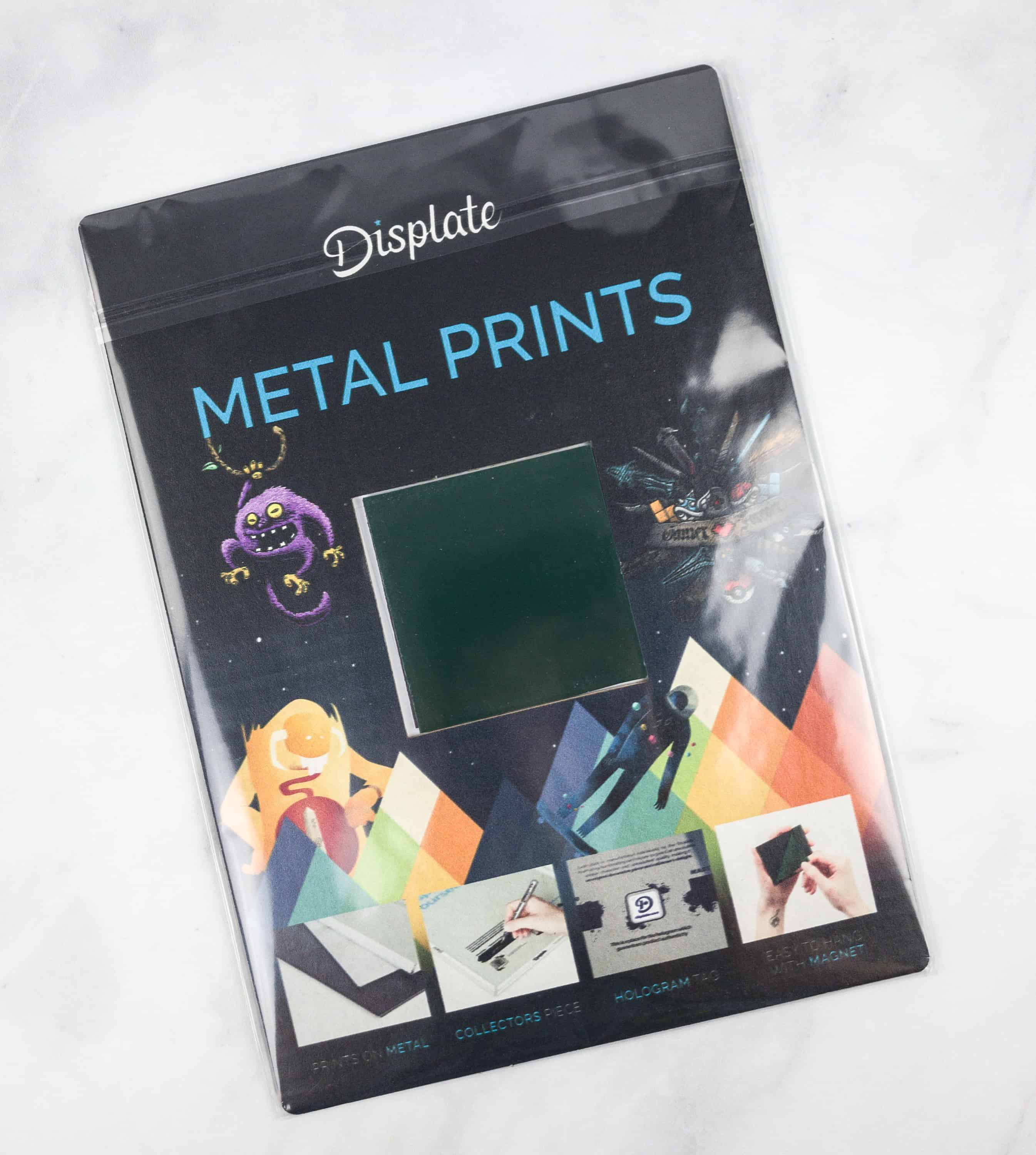 Displate Metal Print (£14.99) An exceptional metal poster is also included in this month's box!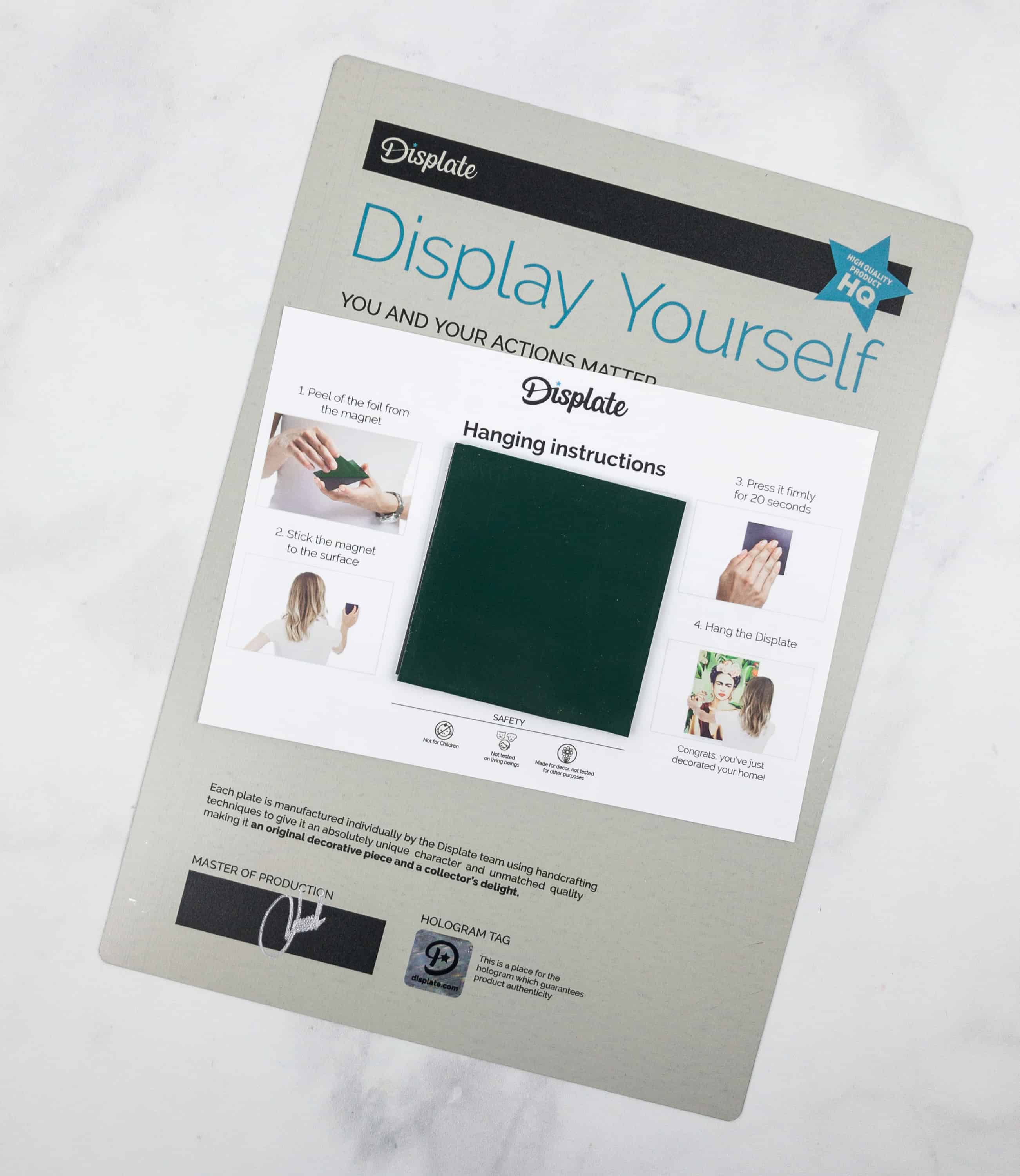 It can serve as a decorative piece. The back of the packaging included instructions on how to use this piece of art.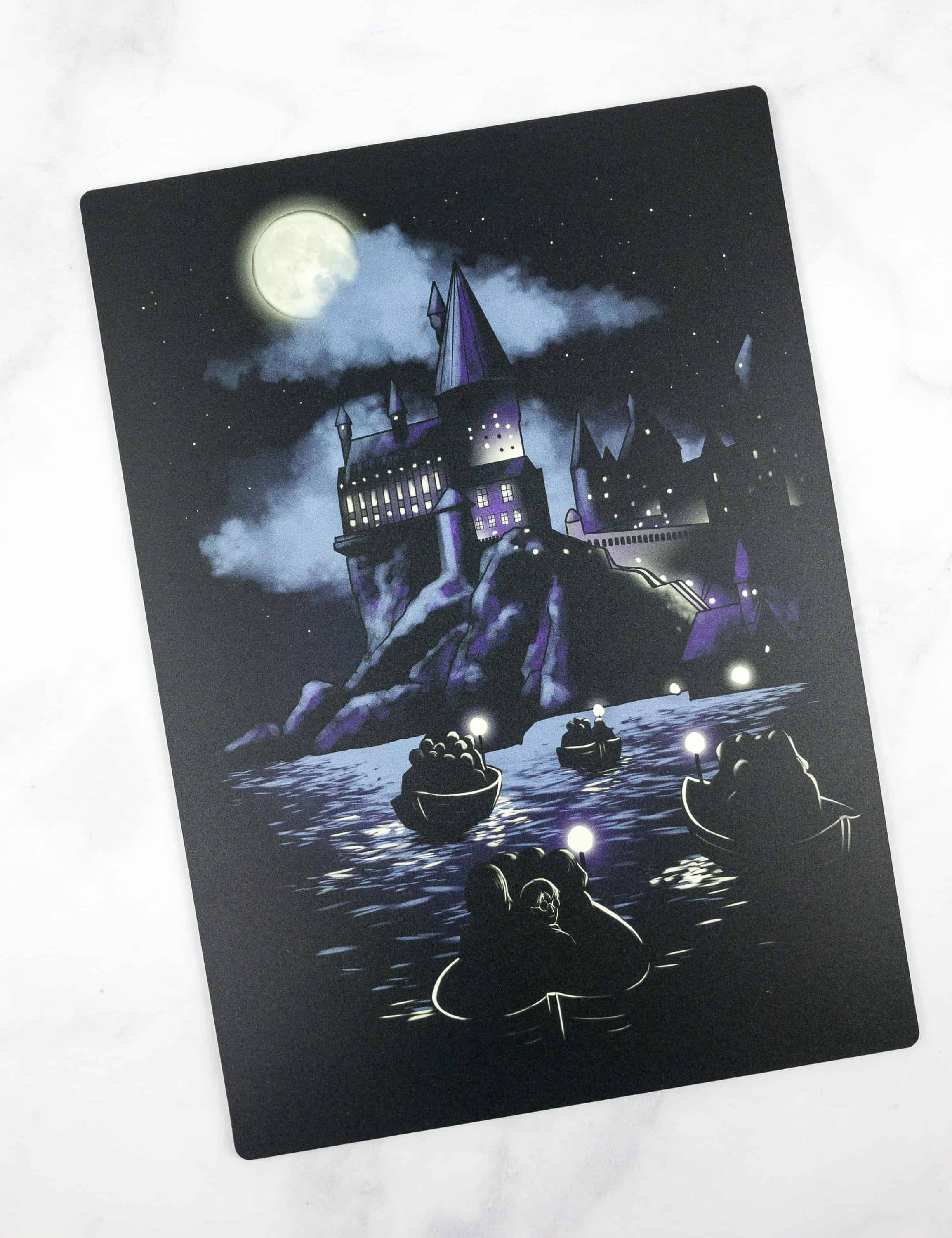 It features one of the iconic scenes in Harry Potter, the Arrival at Hogwarts!
I am always a happy geek whenever a box from Geek Gear World of Wizardry arrives and I thought this special edition box was great. I absolutely loved the cauldron mug, it's totally my favorite – it feels like I'm in a potion class whenever I  use it! The hoodie is great too, the design is simple yet beautiful.
What did you think of the first special edition World of Wizardry Geek Gear box?
Visit Geek Gear World of Wizardry to subscribe or find out more!