Geek Fuel Monthly Mystery Box is filled with all kinds of geek surprises. It's a geek & gamer subscription box with at least $40 worth of geek accessories and apparel with exclusive games, toys, gear, collectibles, and all things epic. This box always includes a Steam game code.
TIP: You can still get this exact box – the Geek Fuel home page will always tell you what box is currently shipping!
DEAL: You'll save $5 on your first box with this link – no coupon code needed!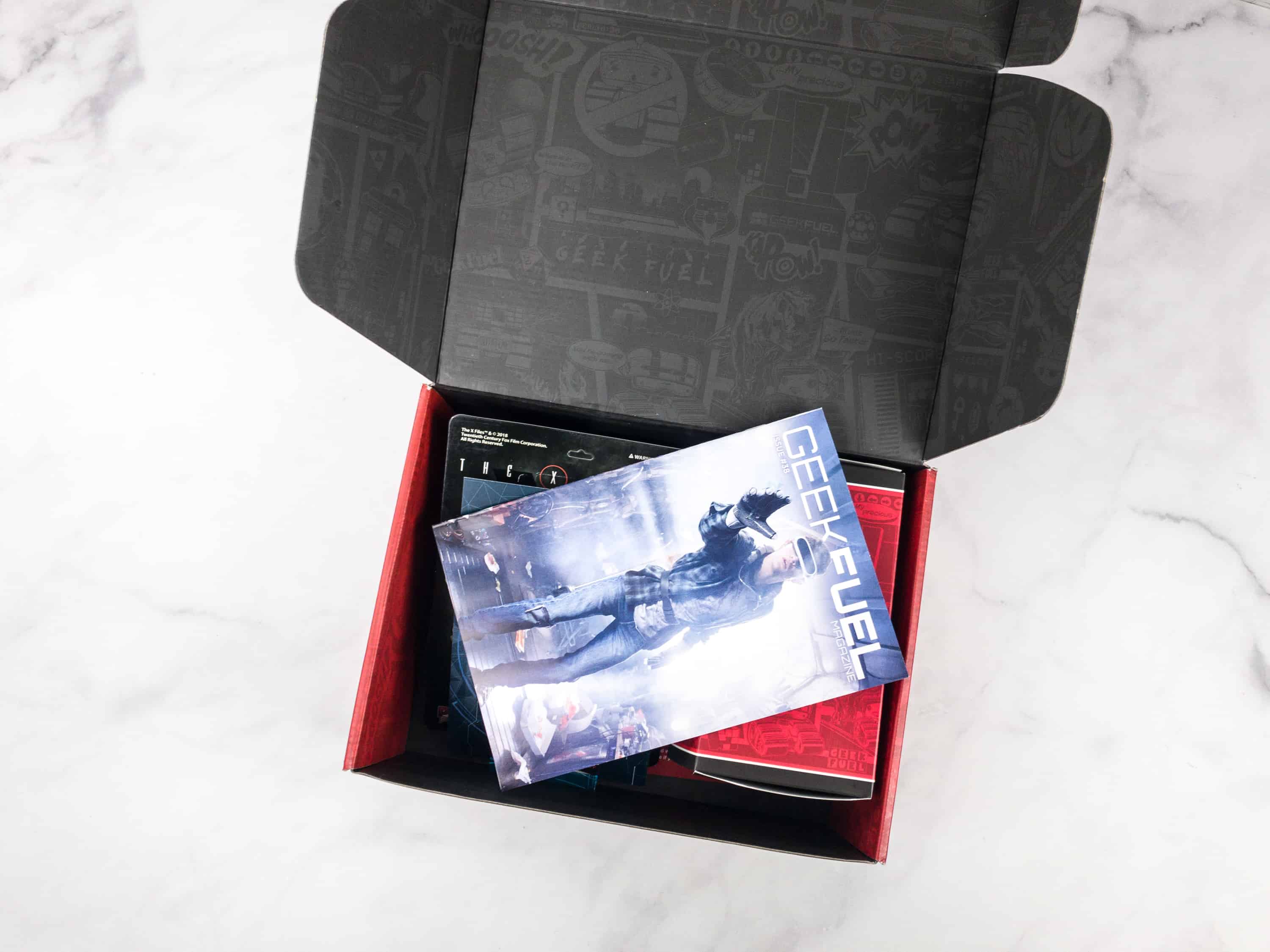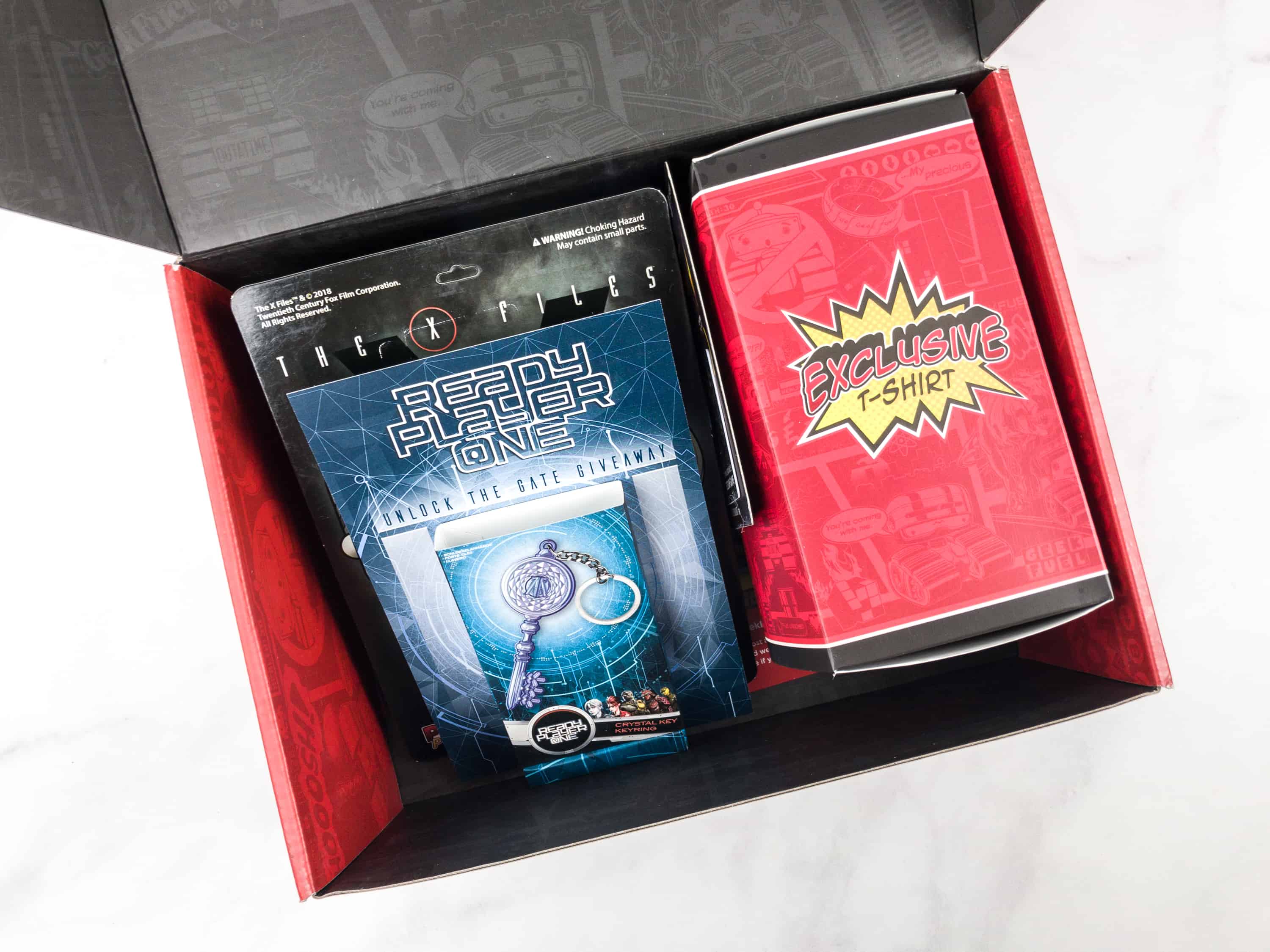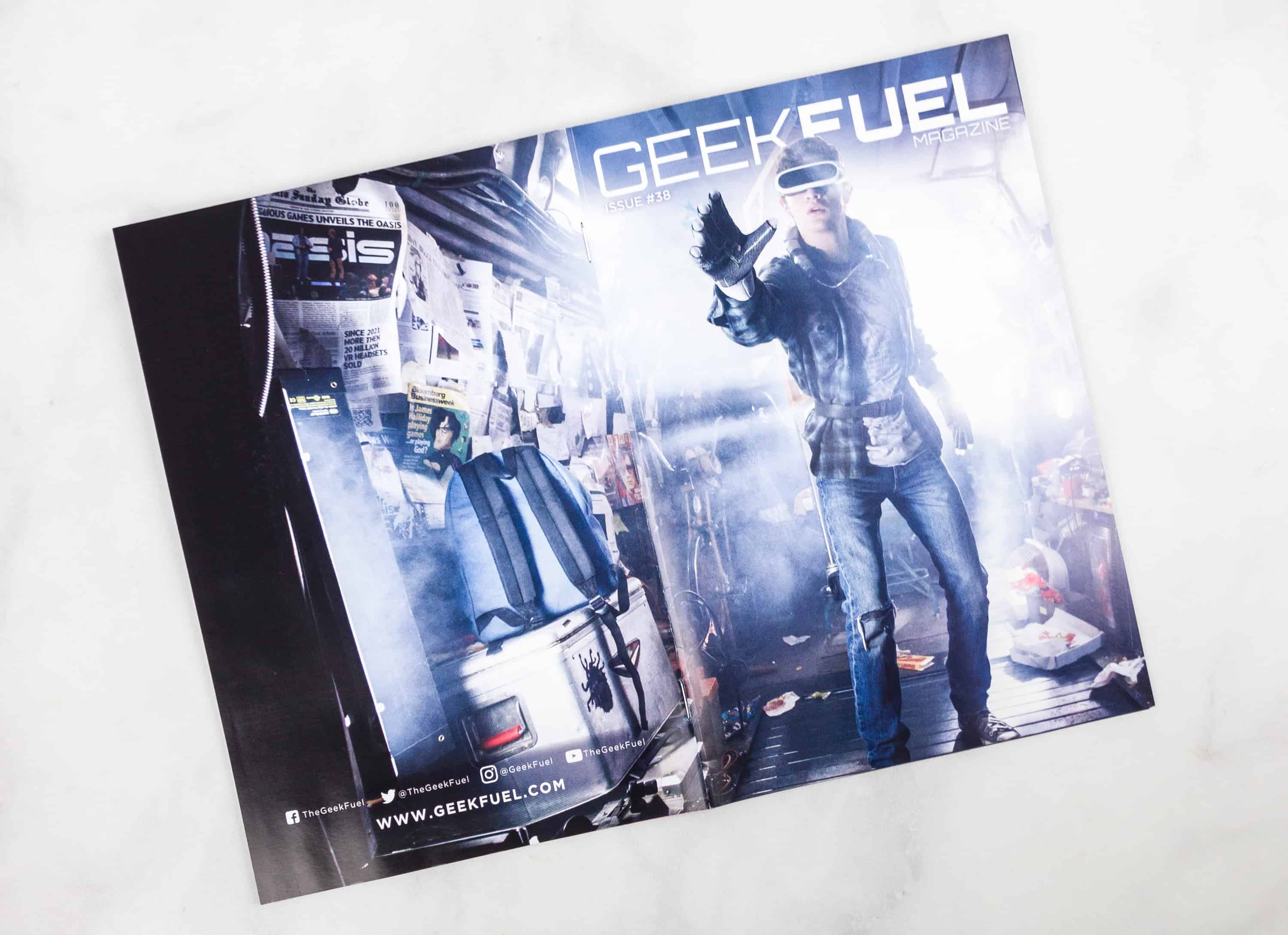 Every box includes a mini-magazine with fun content.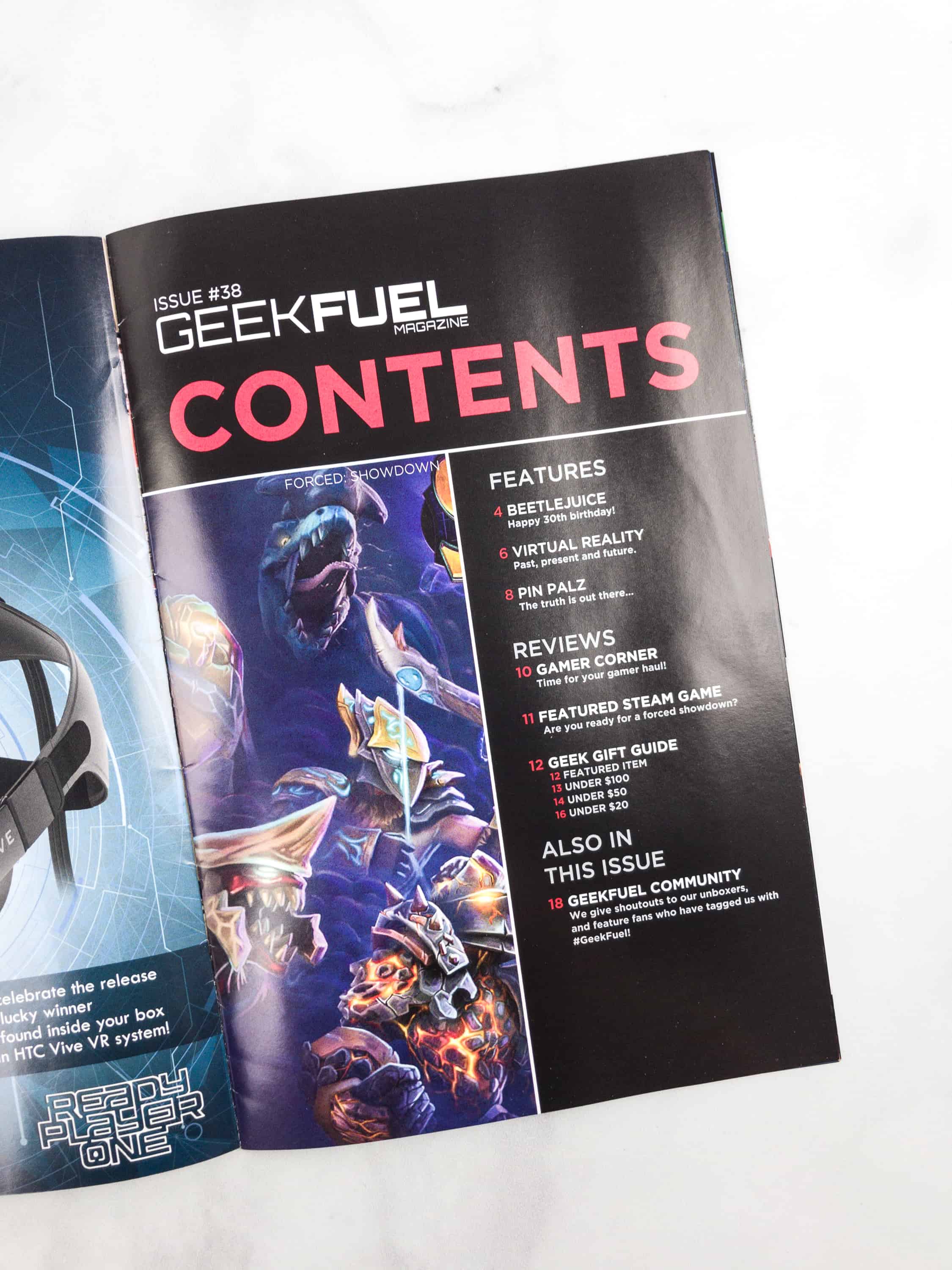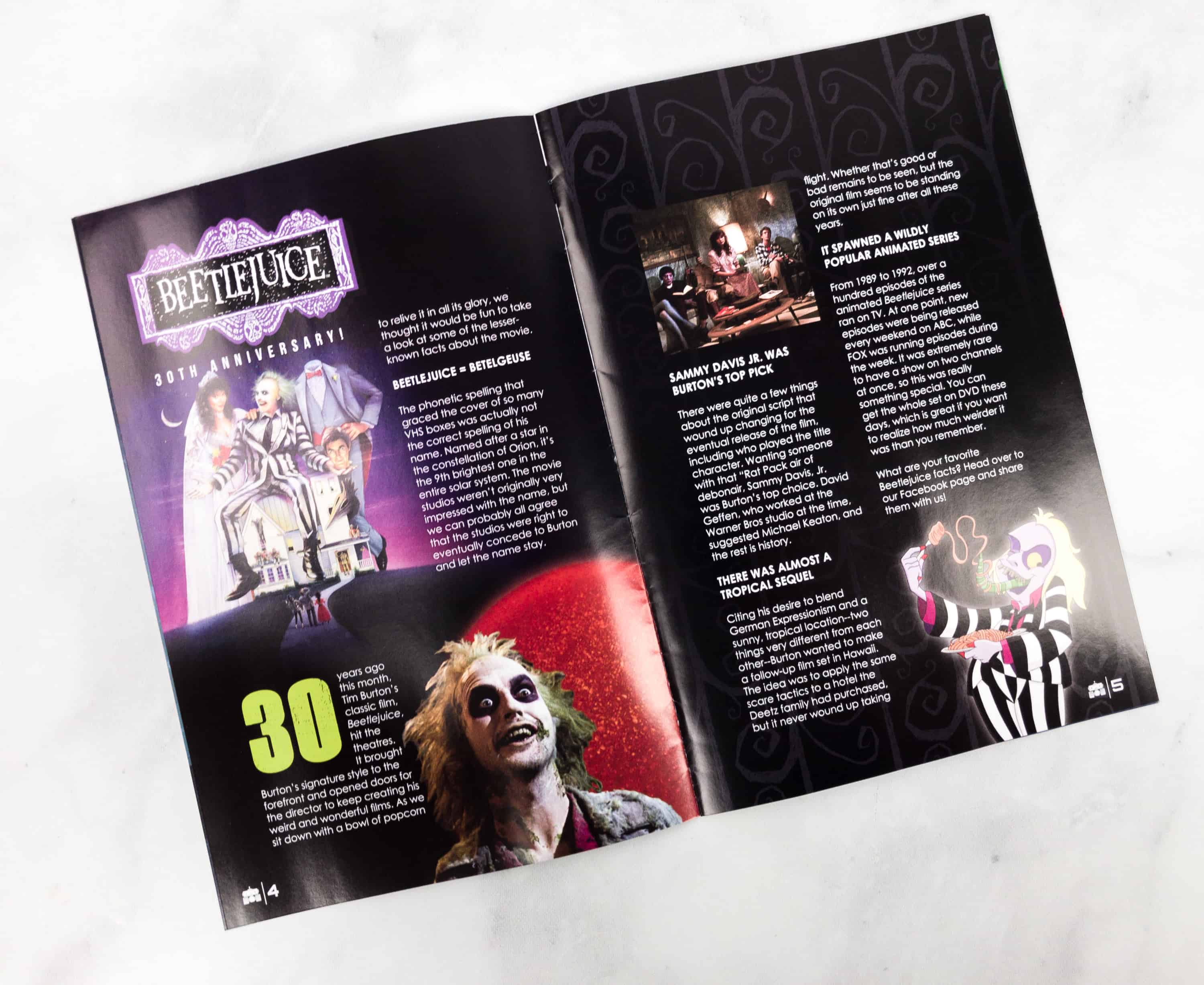 It contains geeky features and reviews!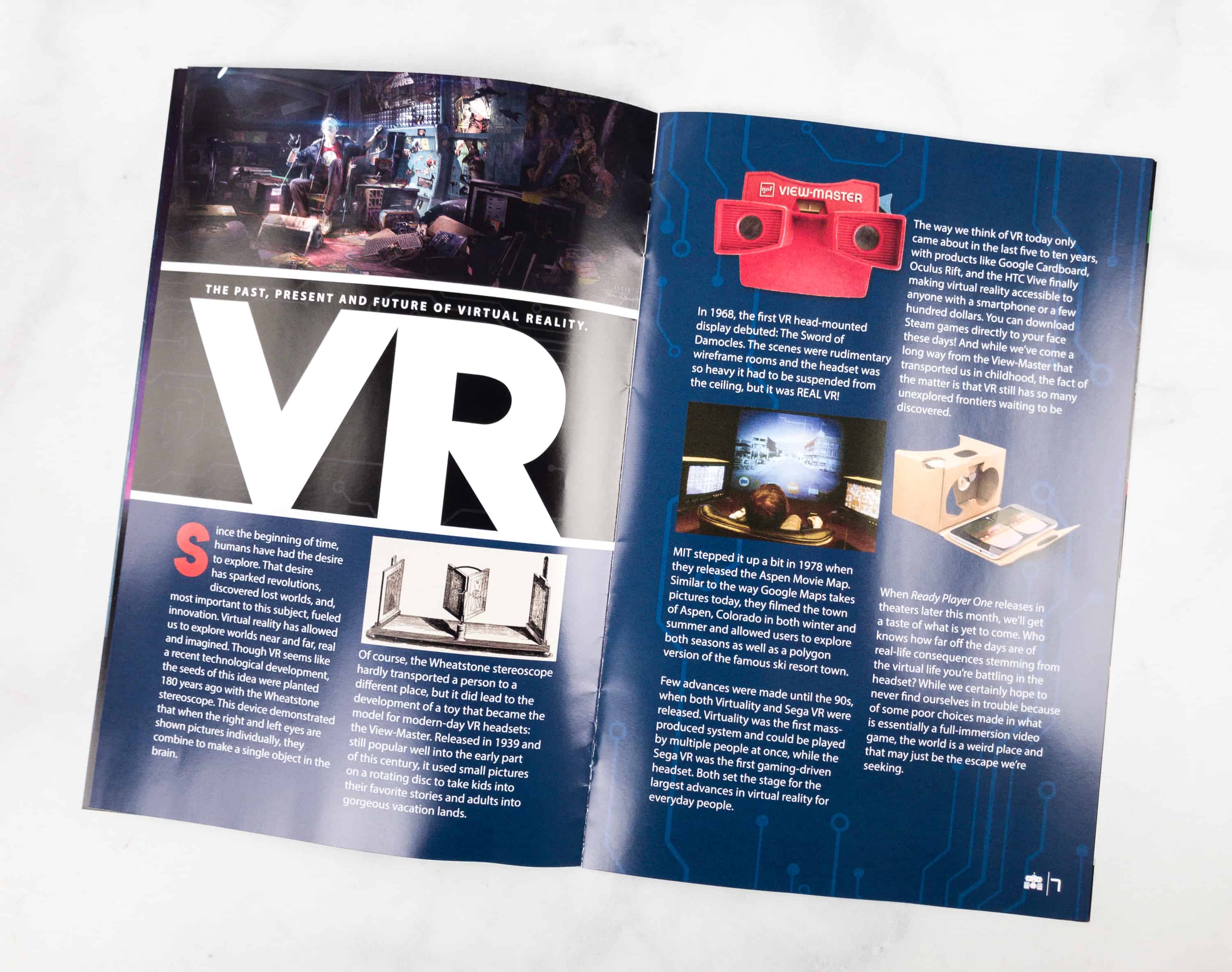 I like that it's glossy, and I definitely enjoyed the contents including this article about VR.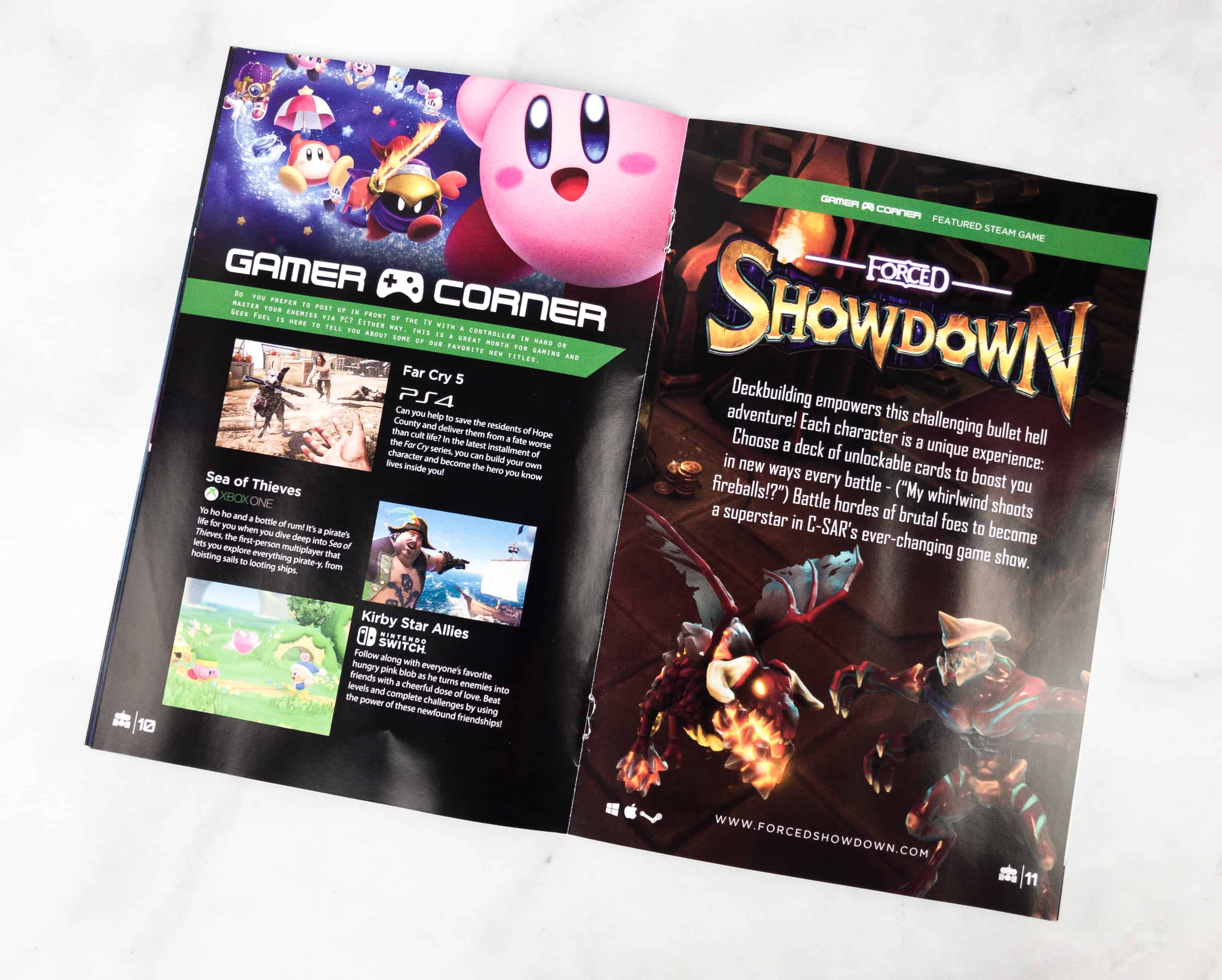 Meanwhile, this page is all about Forced Showdown, the featured Steam game!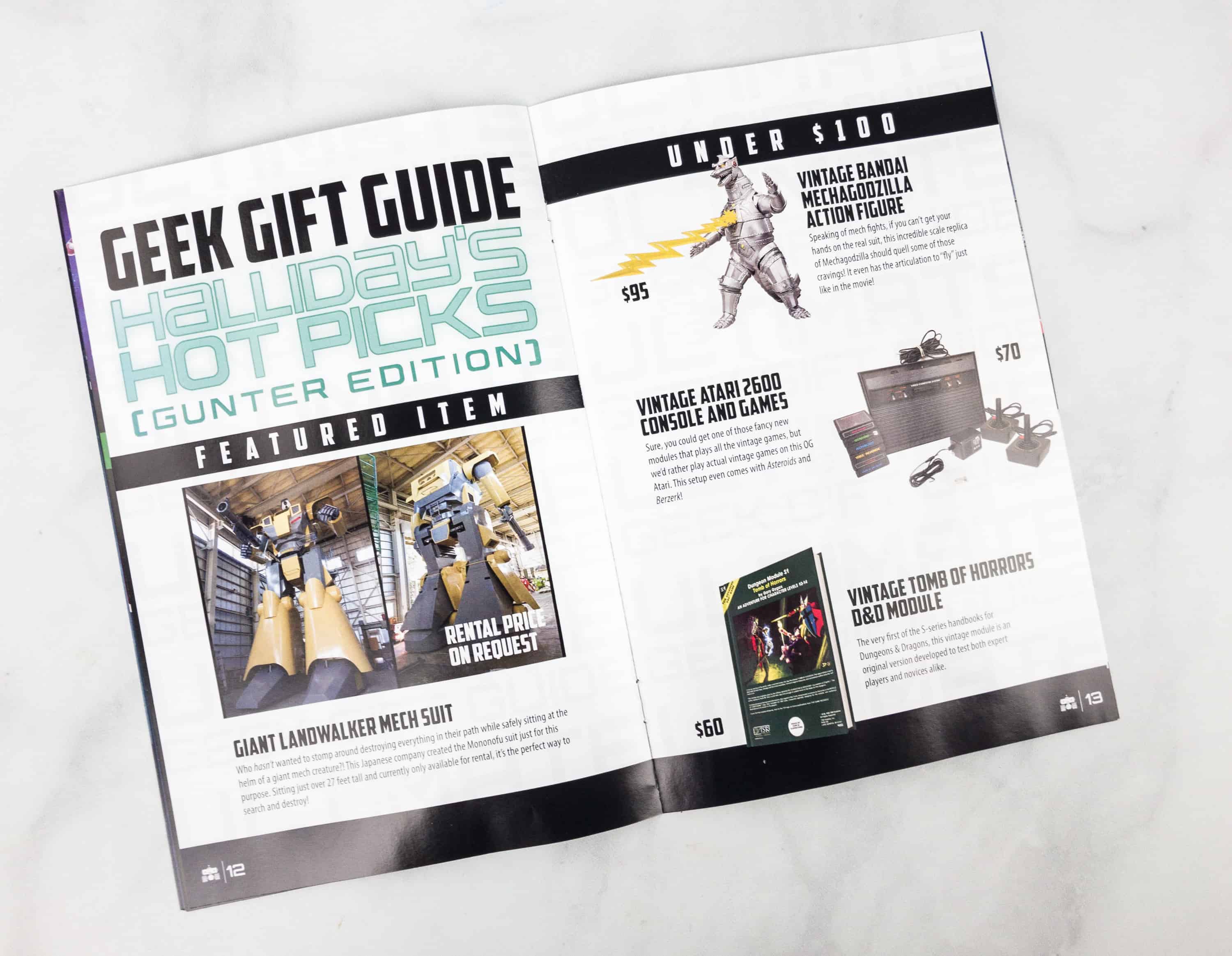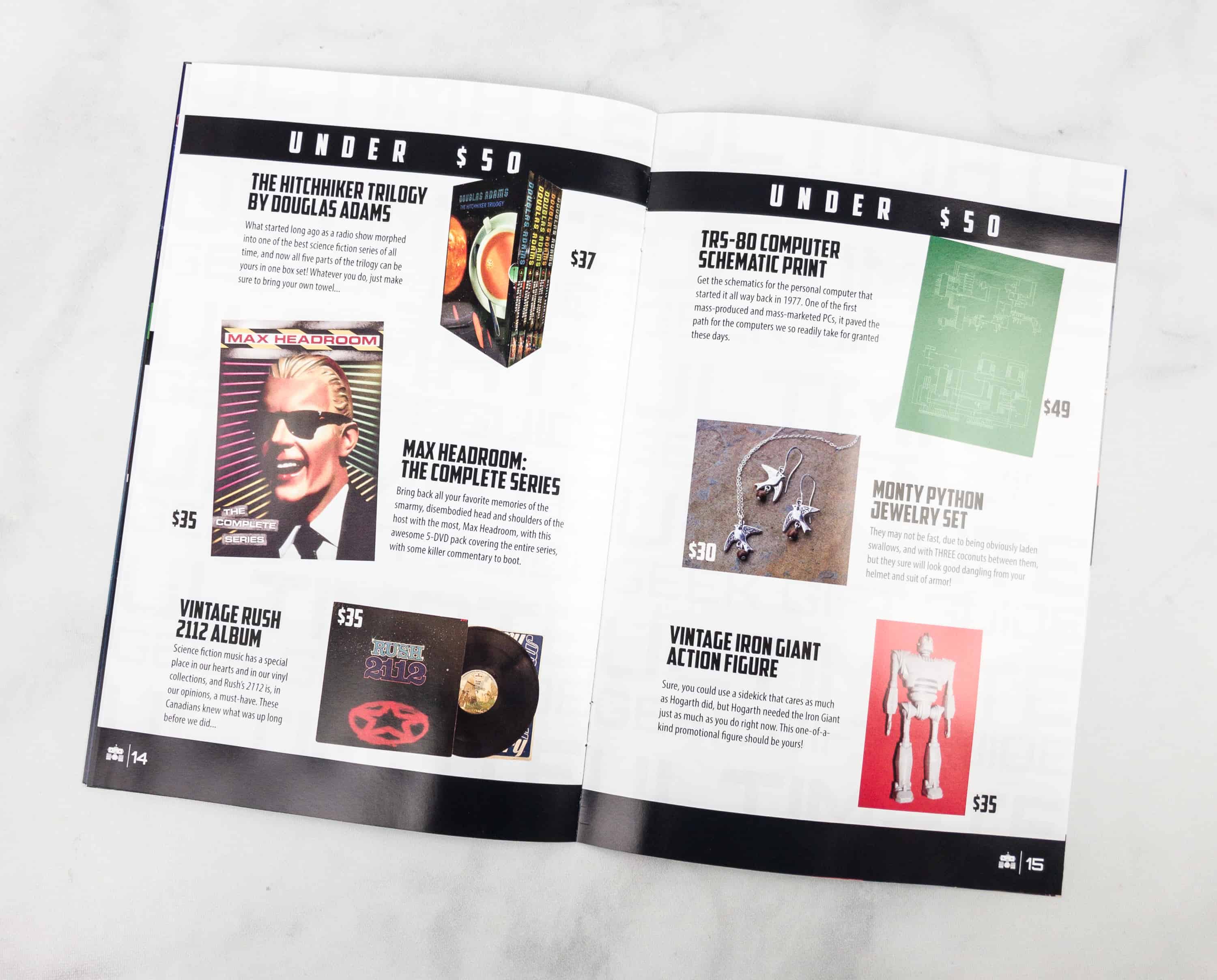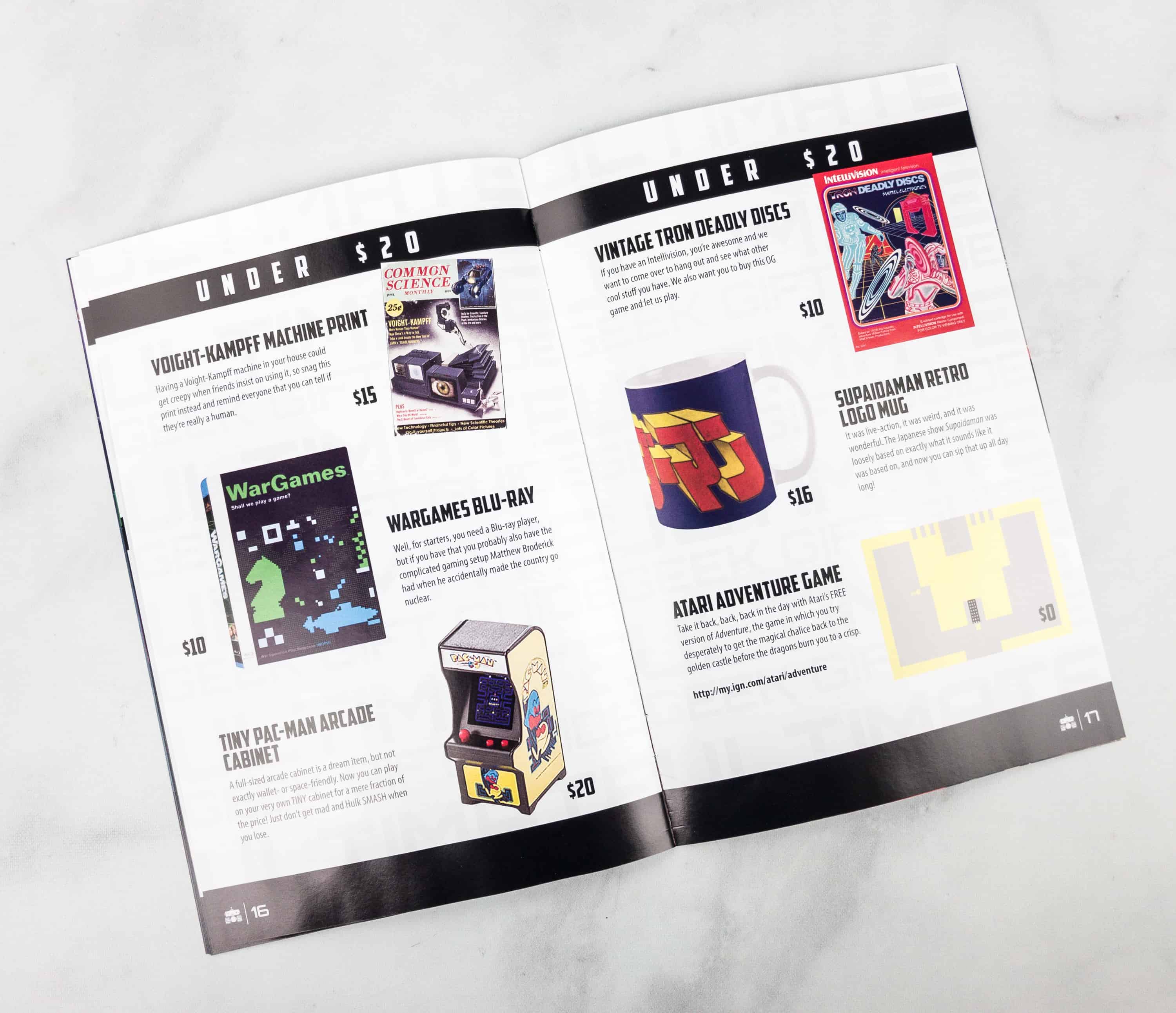 They also have a cool geeky gift guide.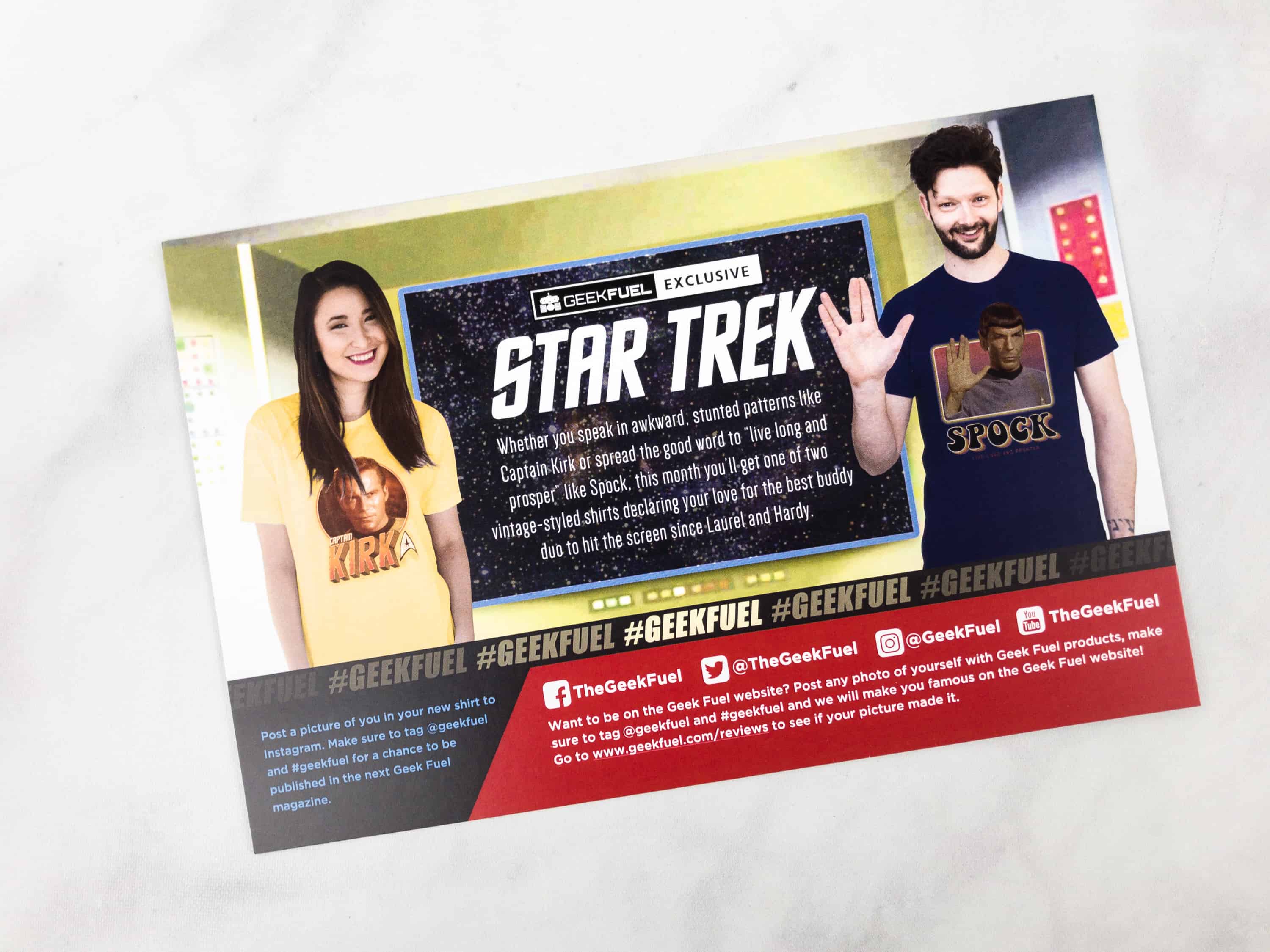 This card reminds you to share a photo of this month's shirt on social media for a chance to be published in the next Geek Fuel magazine.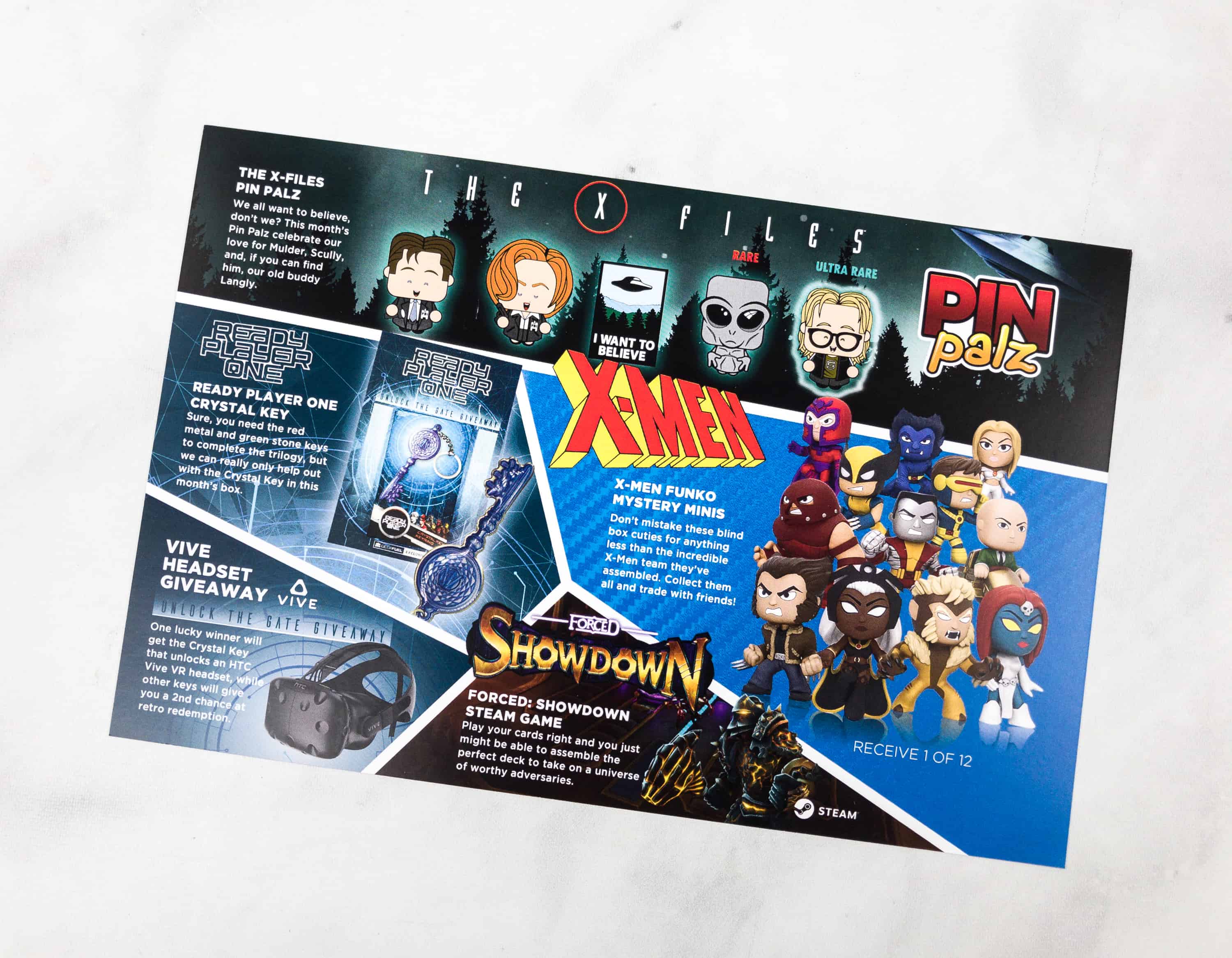 On the other side of the card is a rundown of all the items in the box.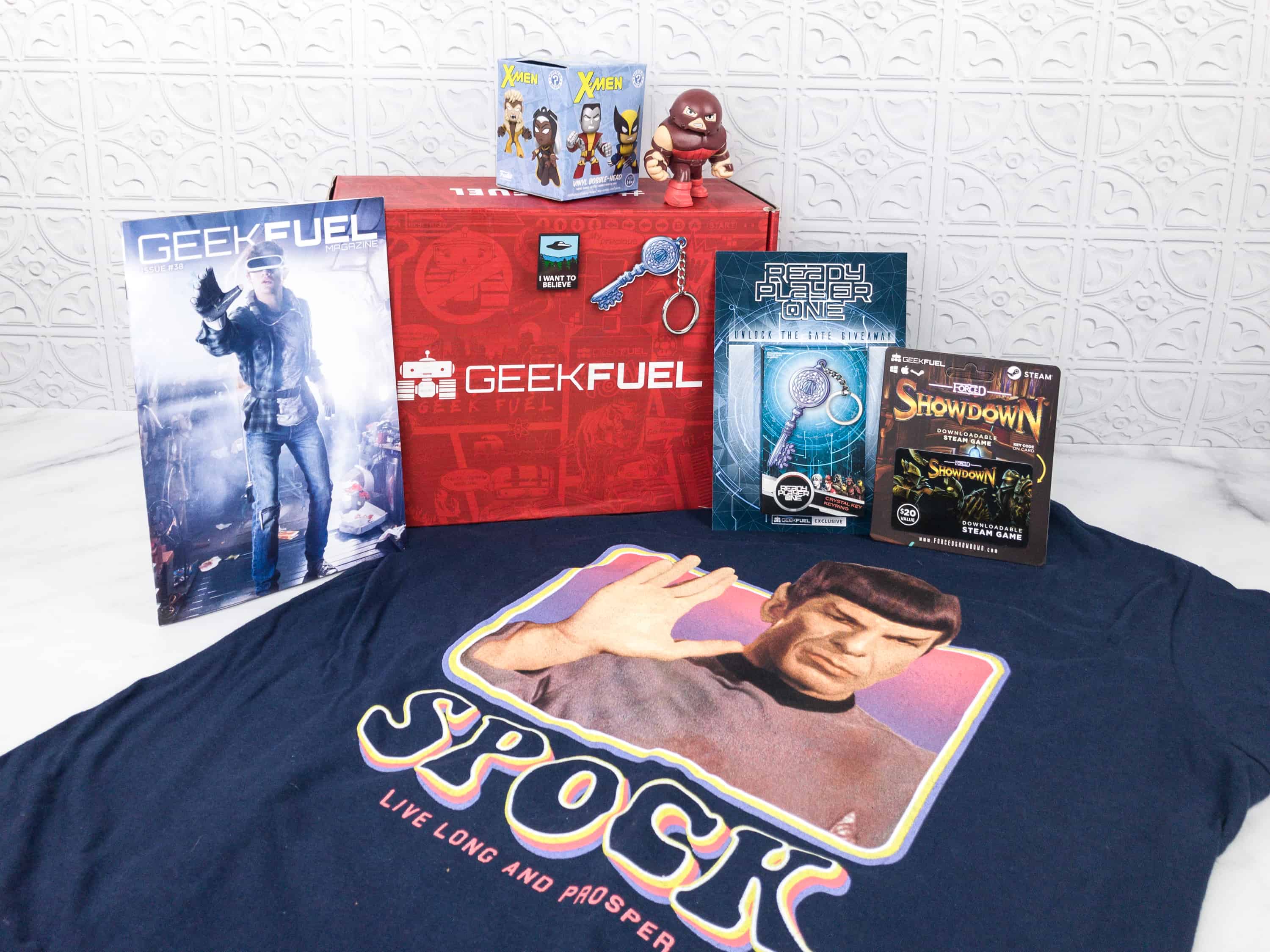 Everything in my box!
The X-Files Pin Palz. The latest pin in the Pin Palz series!
The back of the package reviews each potential pin and its rarity.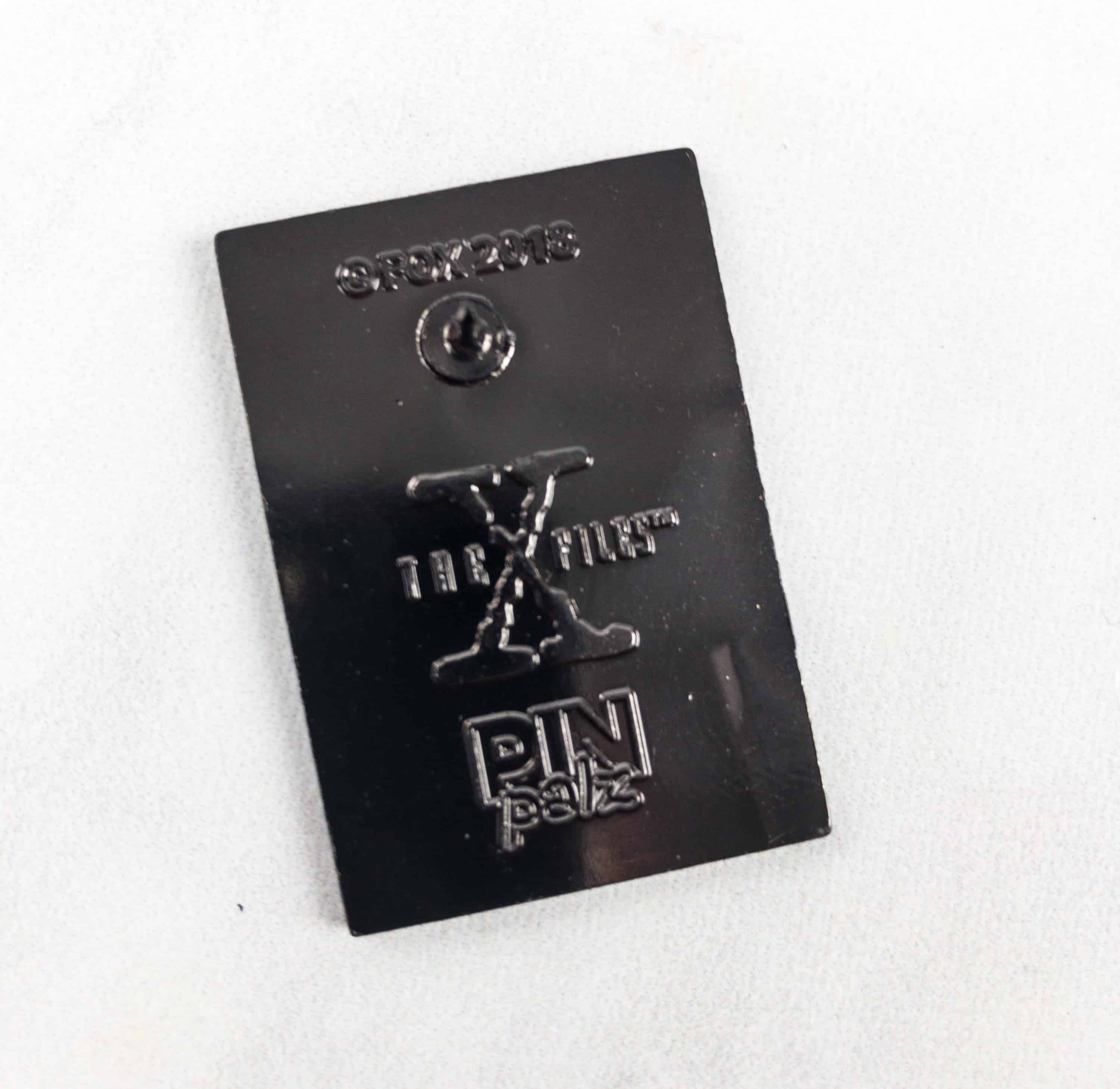 The back of the pin.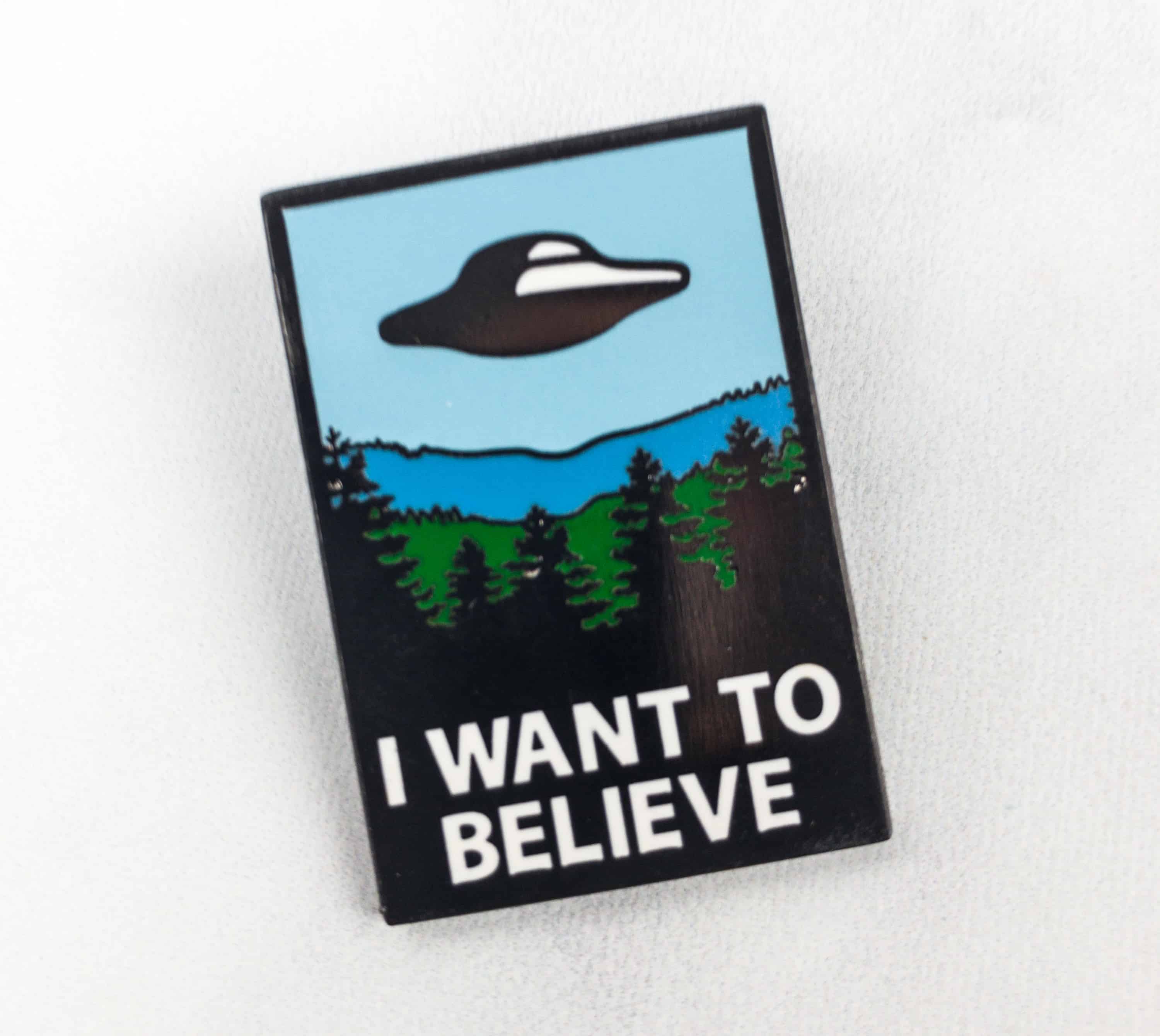 Although not the most rare, totally my fave. I think I scored with this one! I want to believe!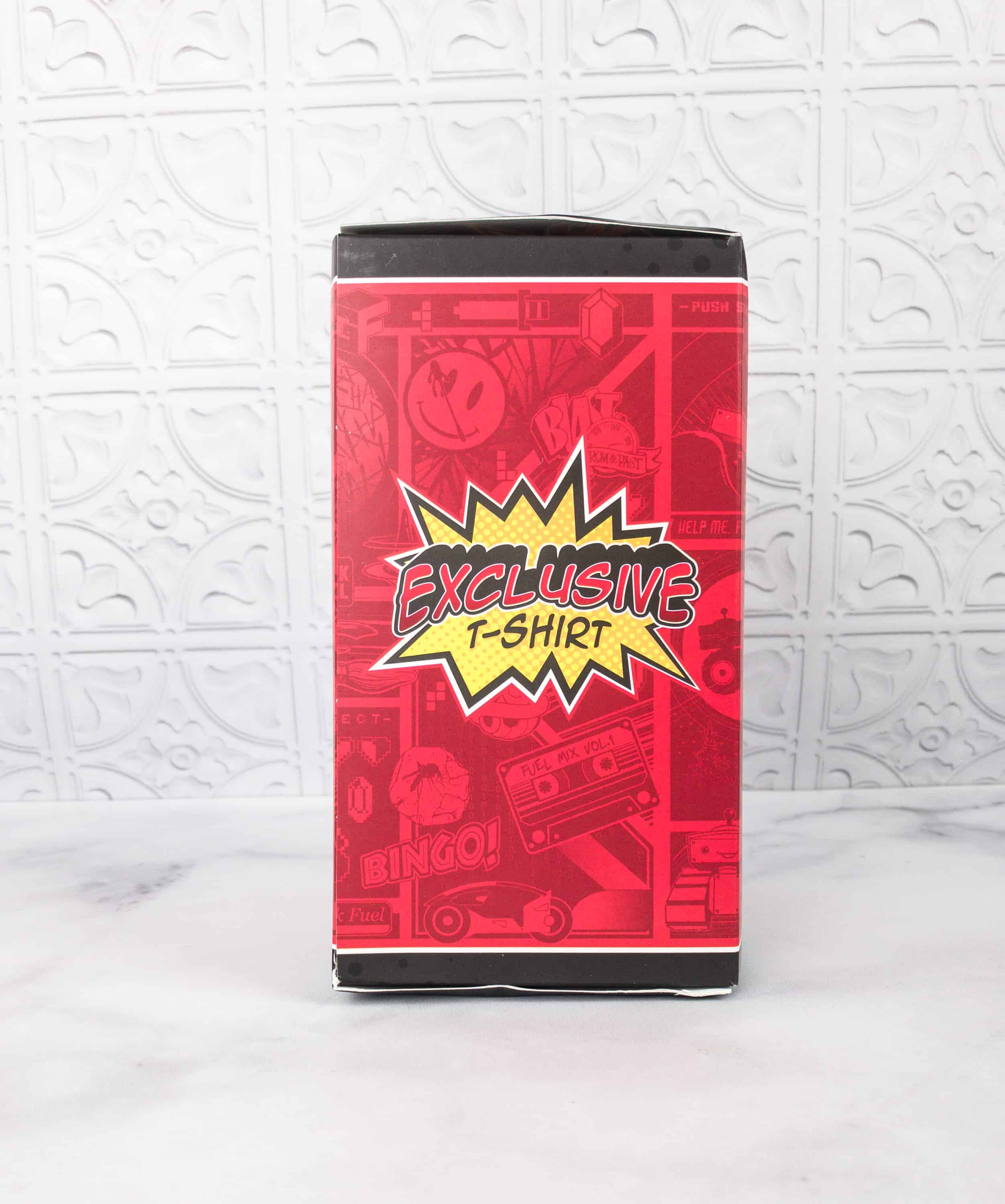 Geek Fuel Exclusive T-Shirt. The shirts always come packaged up in a box.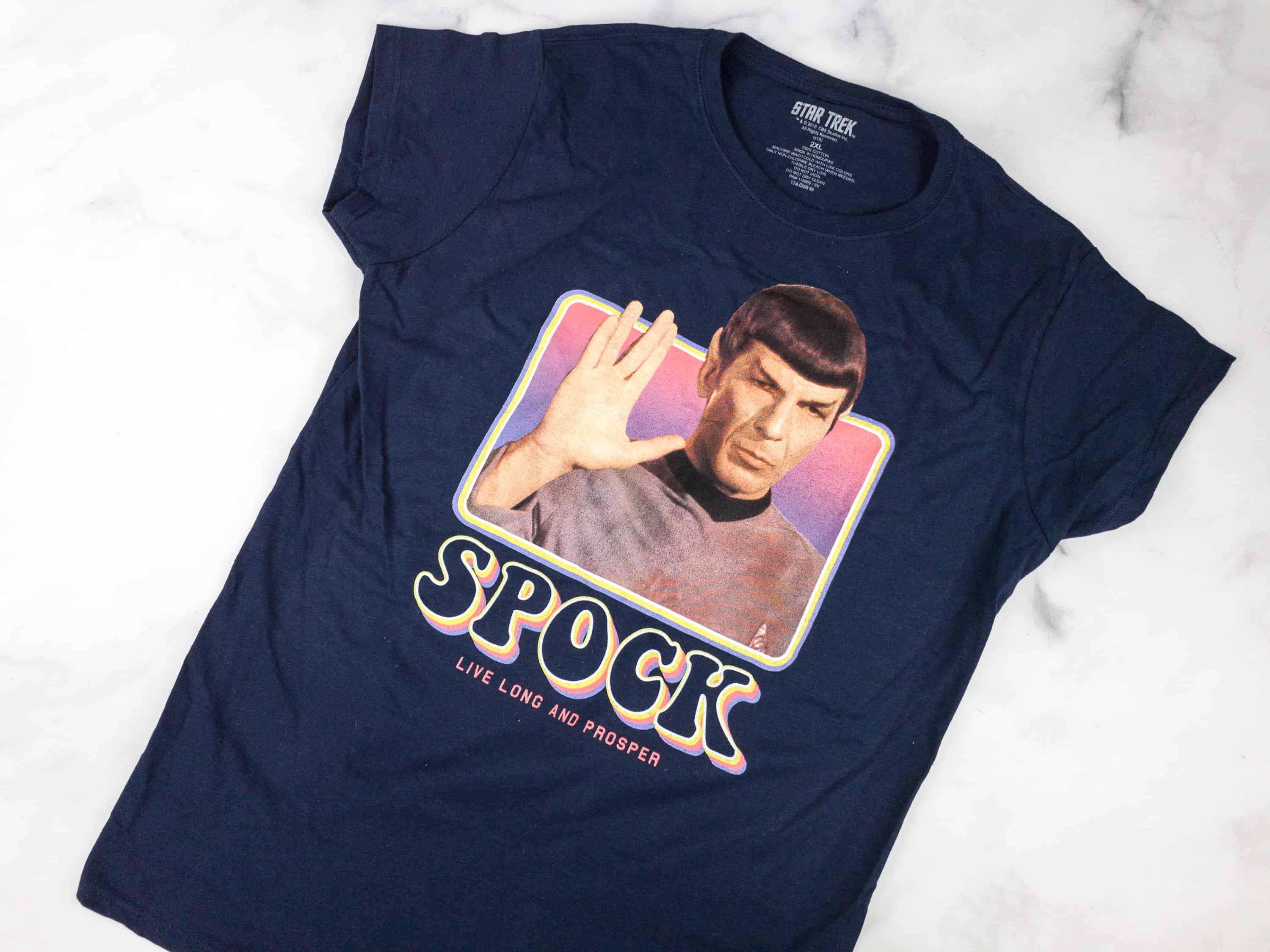 This month you'll either get Kirk or Spock – and how can you go wrong? #llap with this groovy retro design! FYI, the women's sizes of Geek Fuel shirts run on the very small side.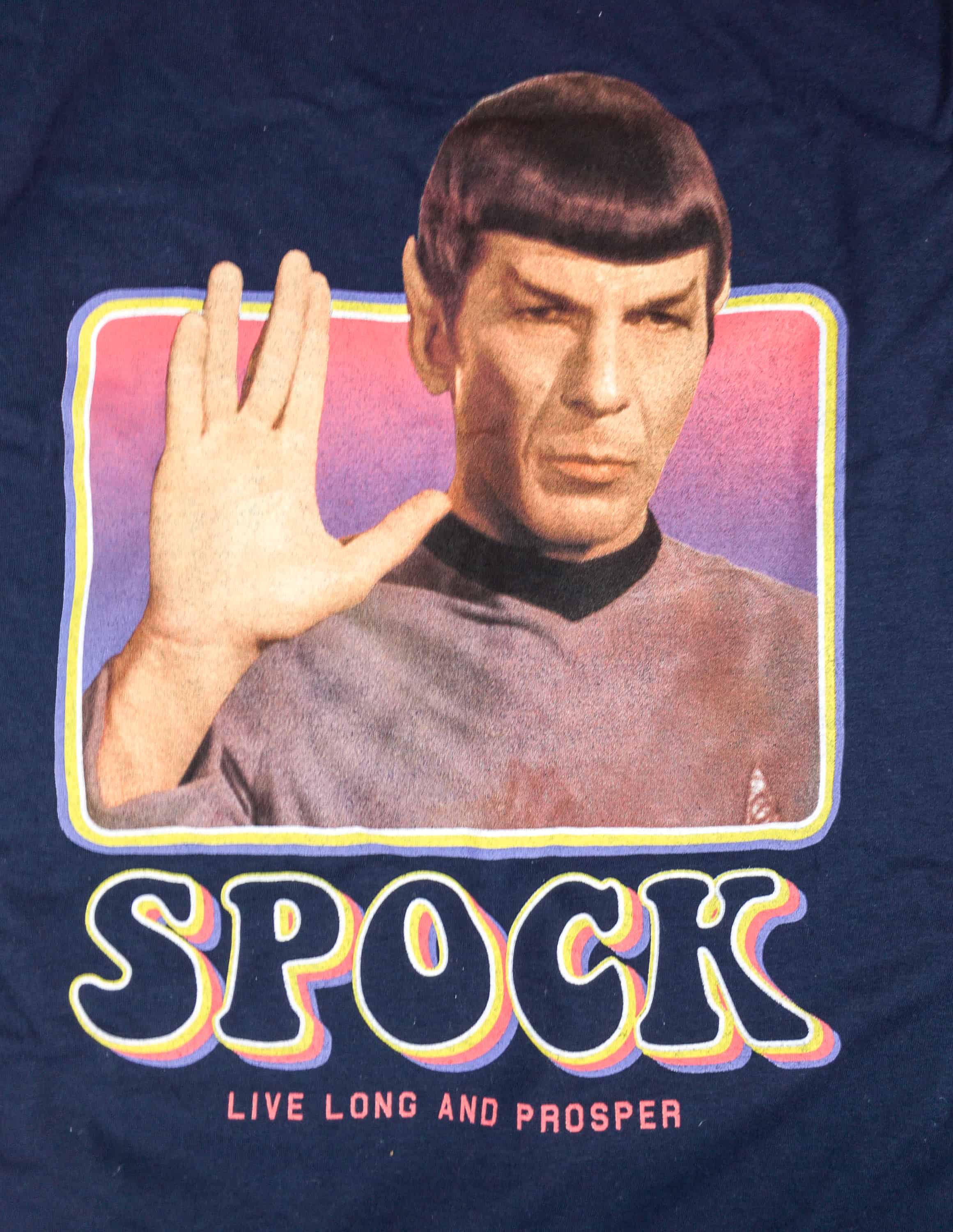 I love this design and think the whole box is worth it!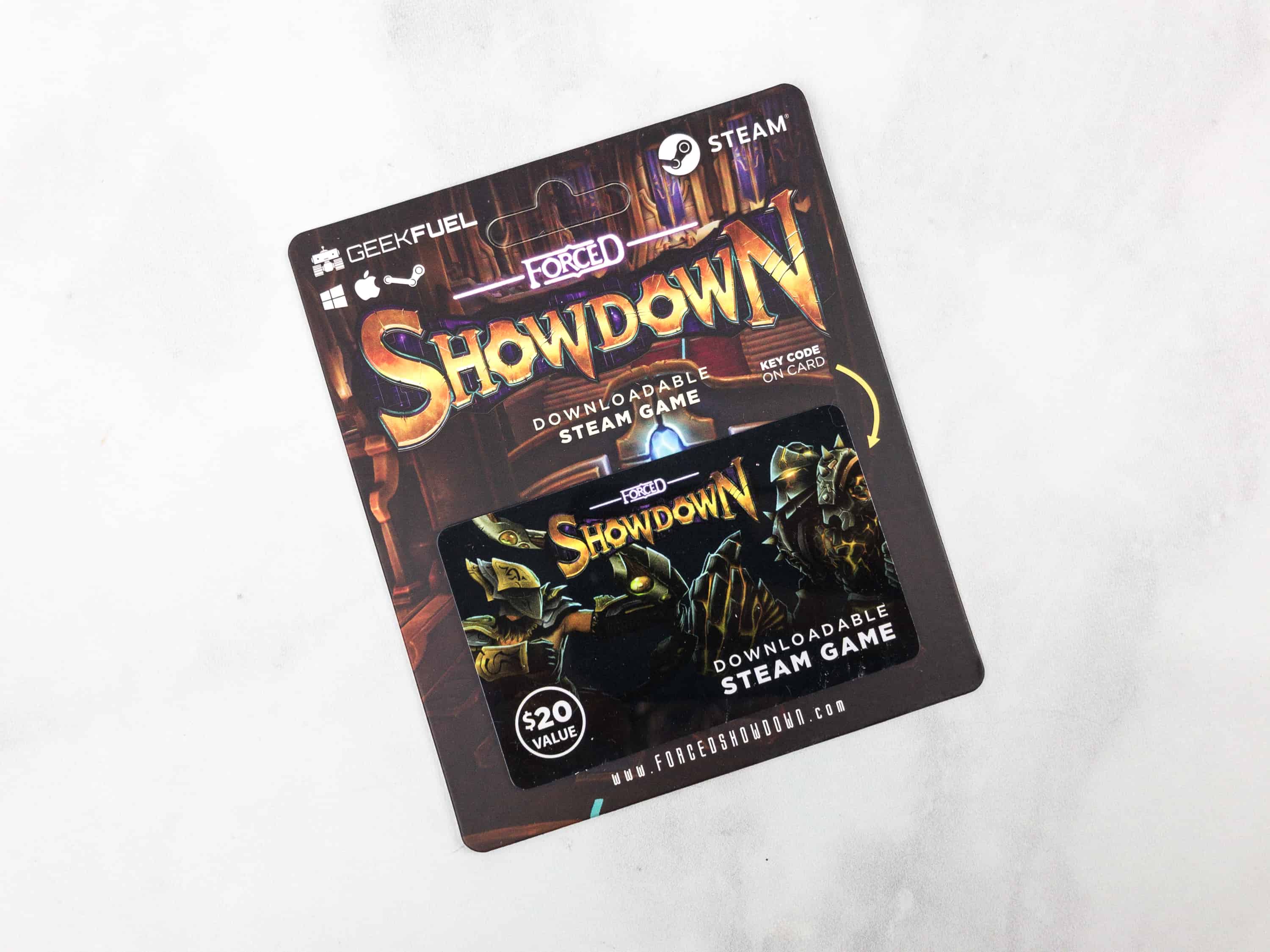 Forced Showdown Downloadable Steam Game.
Deckbuilding empowers this challenging bullet hell adventure! Each character is a unique experience: Choose a deck of unlockable cards to boost you in new ways every battle – "My whirlwind shoots fireballs!?". Battle hordes of brutal foes to become a superstar in C-SAR's ever-changing game show.
The gameplay on this one looks great, plus iit comes in PC & Mac.
Ready Player One Crystal Key Keyring.
The packaging for the keyring comes with an ID & keycode to enter for a chance to win an HTC Vive VR system. I was not a winner. Bummer – I really want to try out some VR soon!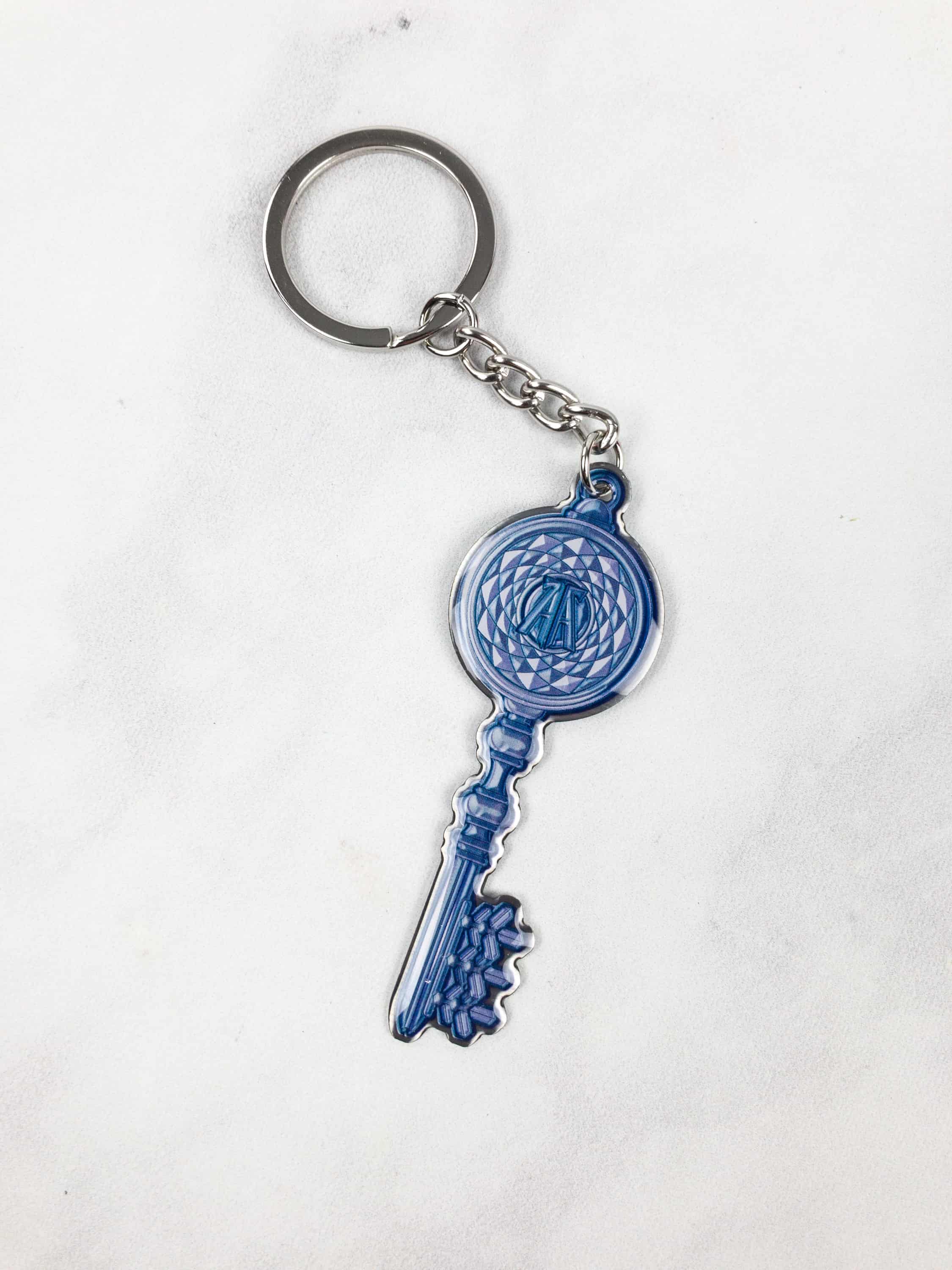 The Crystal Key is the last of the three keys in Ready Player One.
The first was ringed in red metal
The second, in green stone
The third is clearest crystal
and cannot be unlocked alone
It even has the A for Castle Anorak! I can't wait to see the movie! LMK how it was! I'm dying to find out!
X-Men Funko Mystery Minis Vinyl Bobble Head. I think these have an MSRP of $8-9 but if you want a specific one, you'll pay up to $20!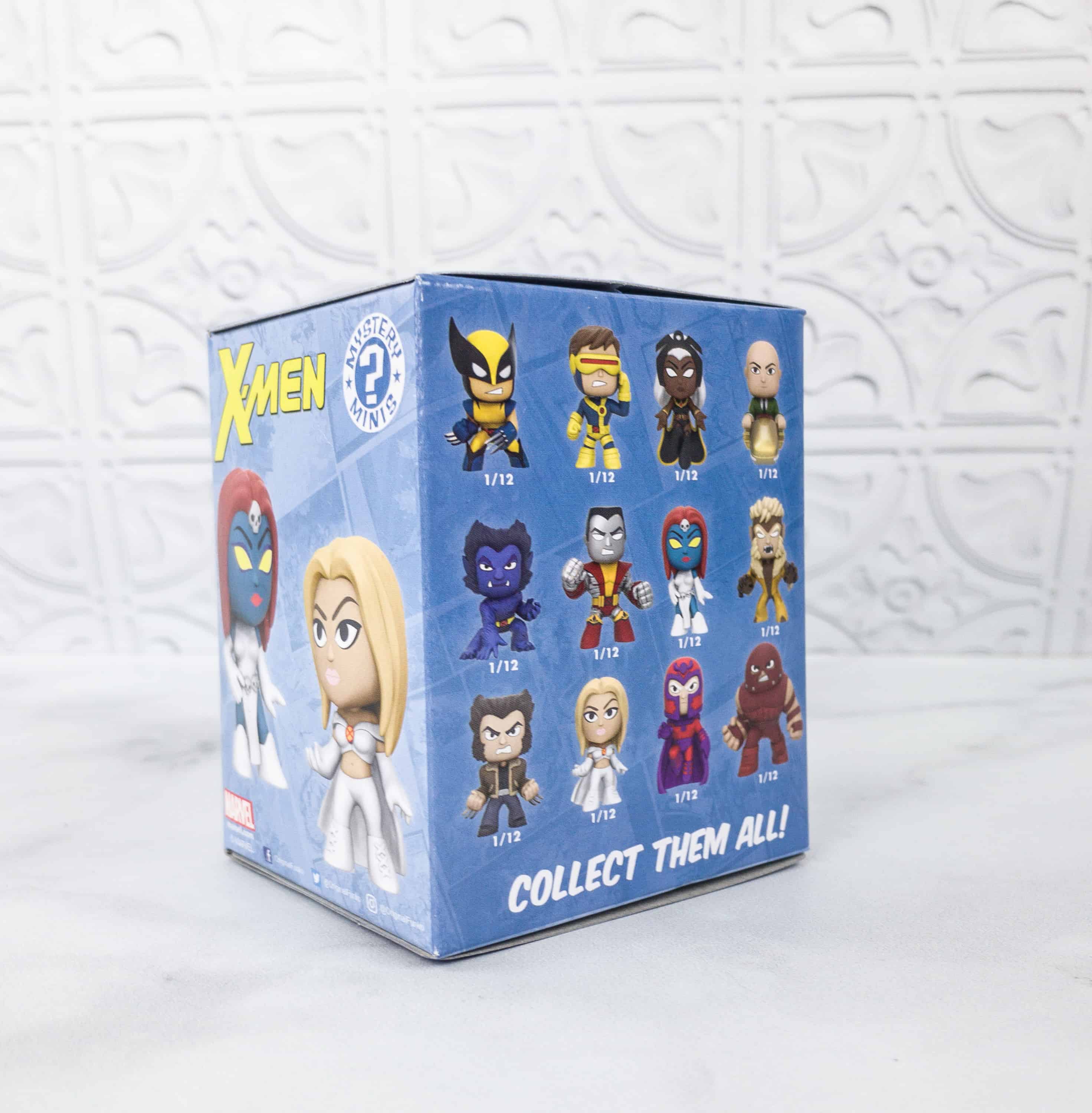 There's an equal chance of getting any one of the figures from this one!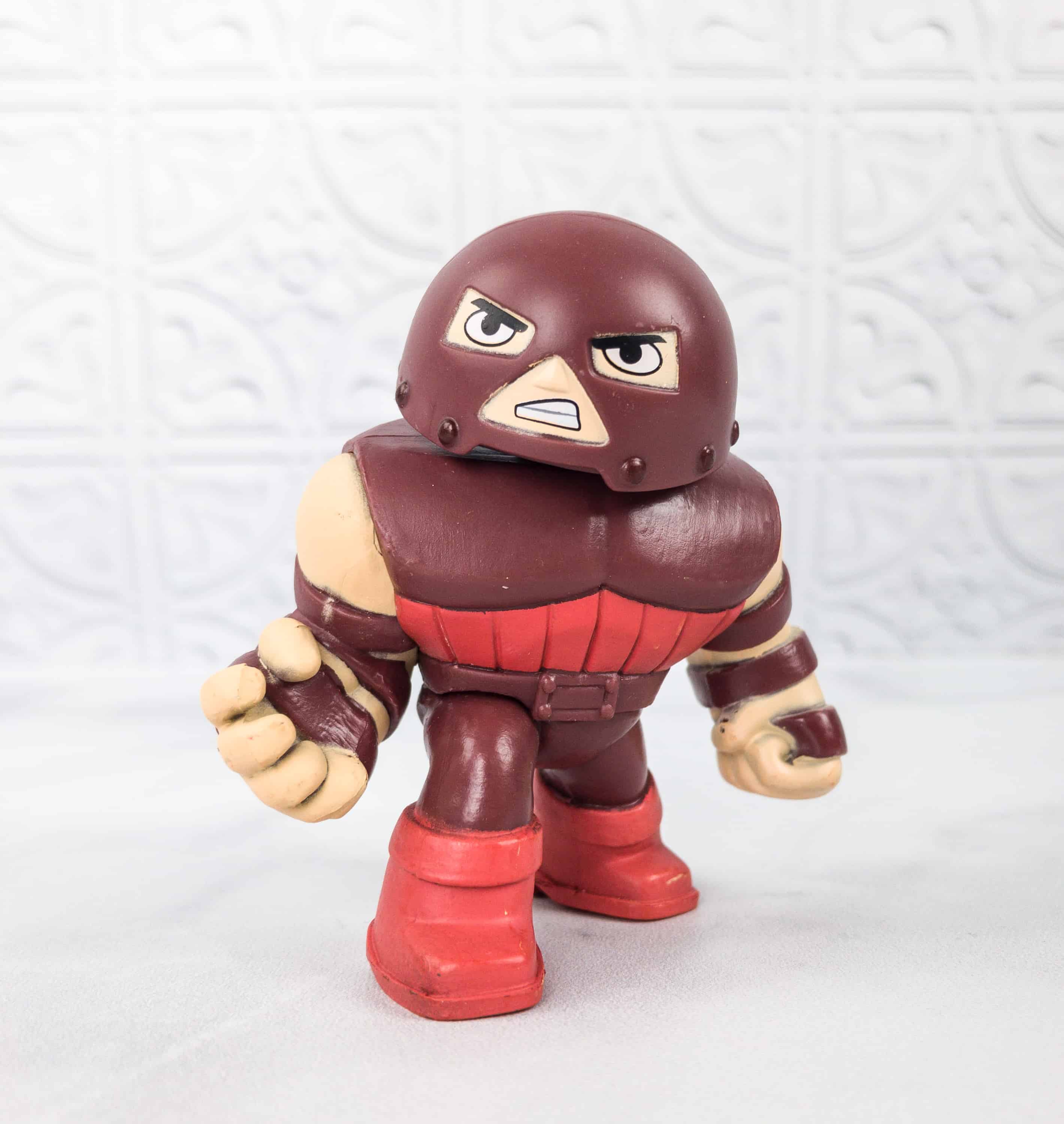 We got Juggernaut. The bobbleheads are totally new to me for the mystery minis, and I thought it was rad.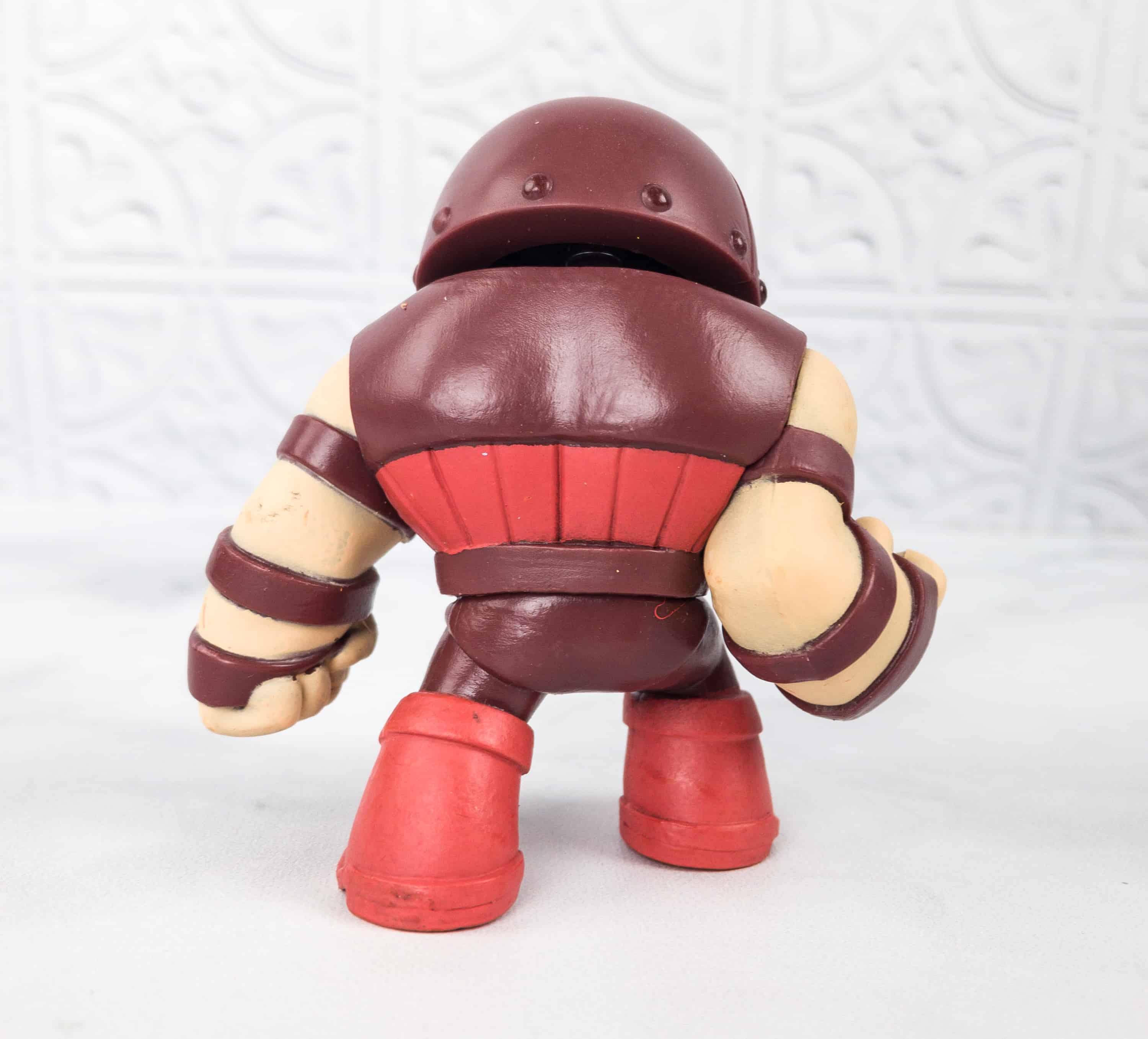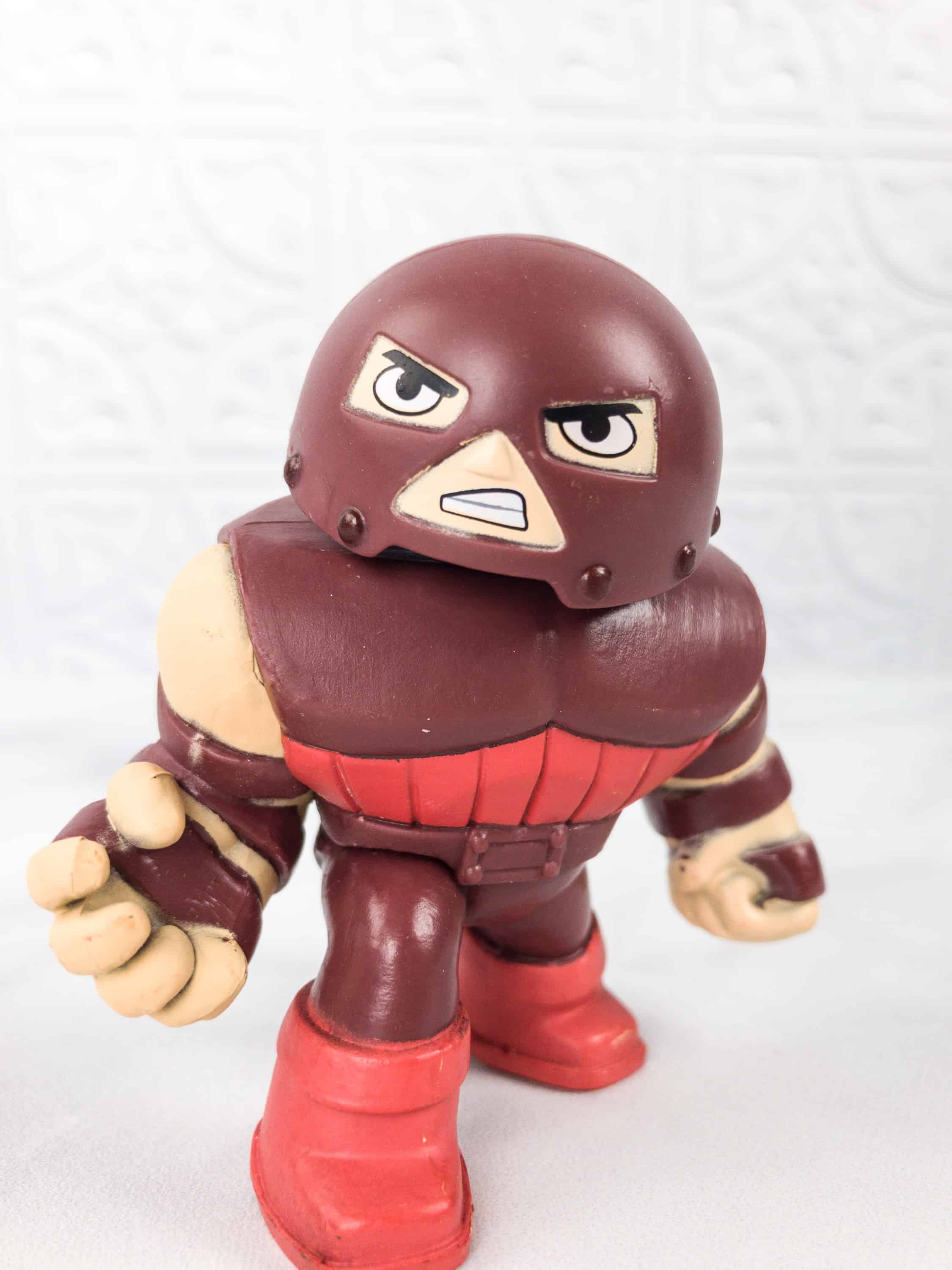 Juggernaut is totally fierce!
This box was a little on the light side, but I think with the licensed shirt design and Funko boblehead, Geek Fuel totally made up for it.  Plus, the X-Files pin is awesome, it may be the top item in the box for me, but that's because I'm just a complete X-phile! This box is still available through the end of the day!
What do you think of this month's Geek Fuel box?