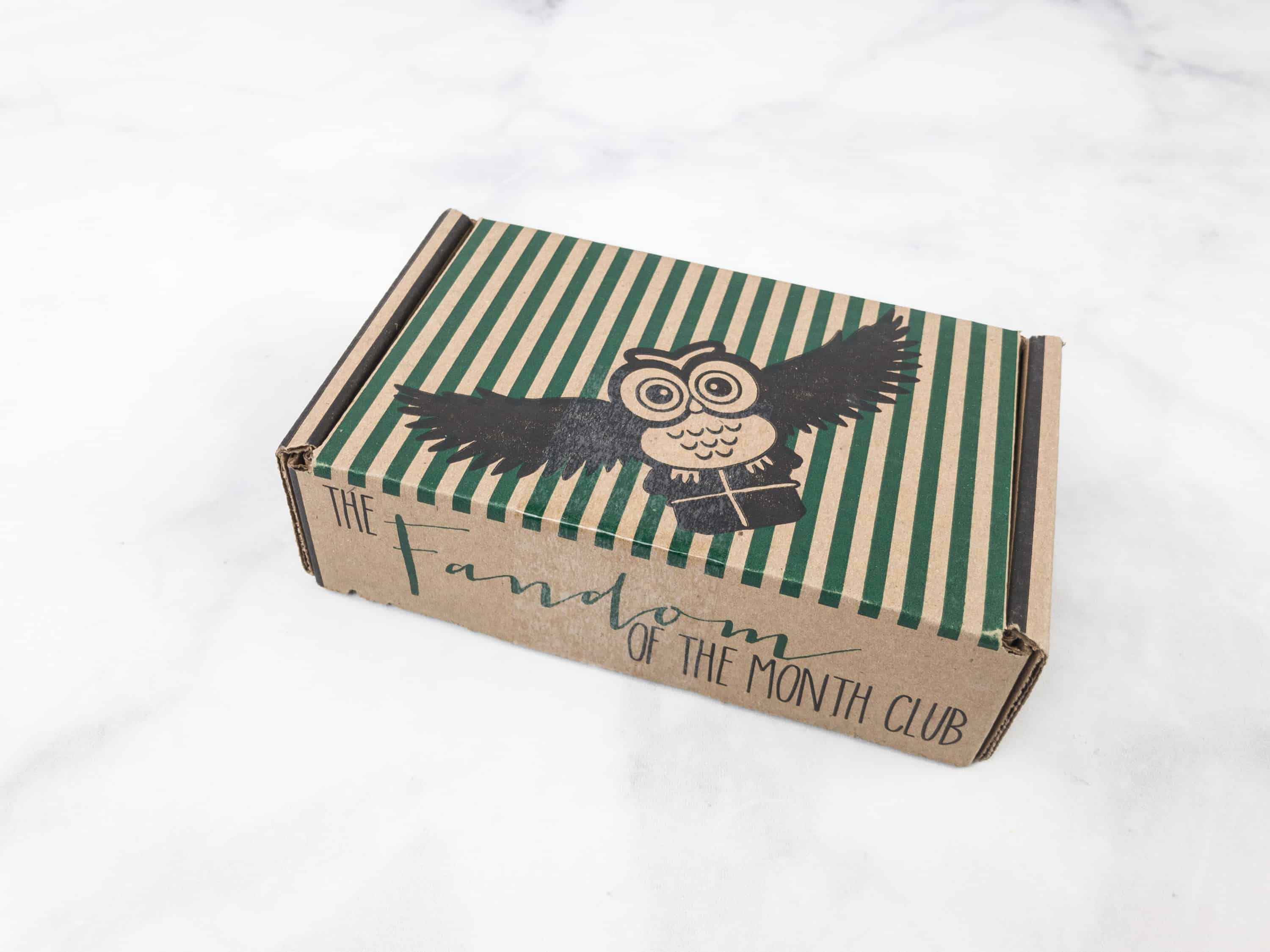 Fandom of the Month is a subscription that sends 3-4 geeky fandom themed jewelry pieces each month. It's $13 per month + shipping, which makes it an excellent geeky value.
DEAL: Use coupon code NEWMEMBER to save $3 on your first box!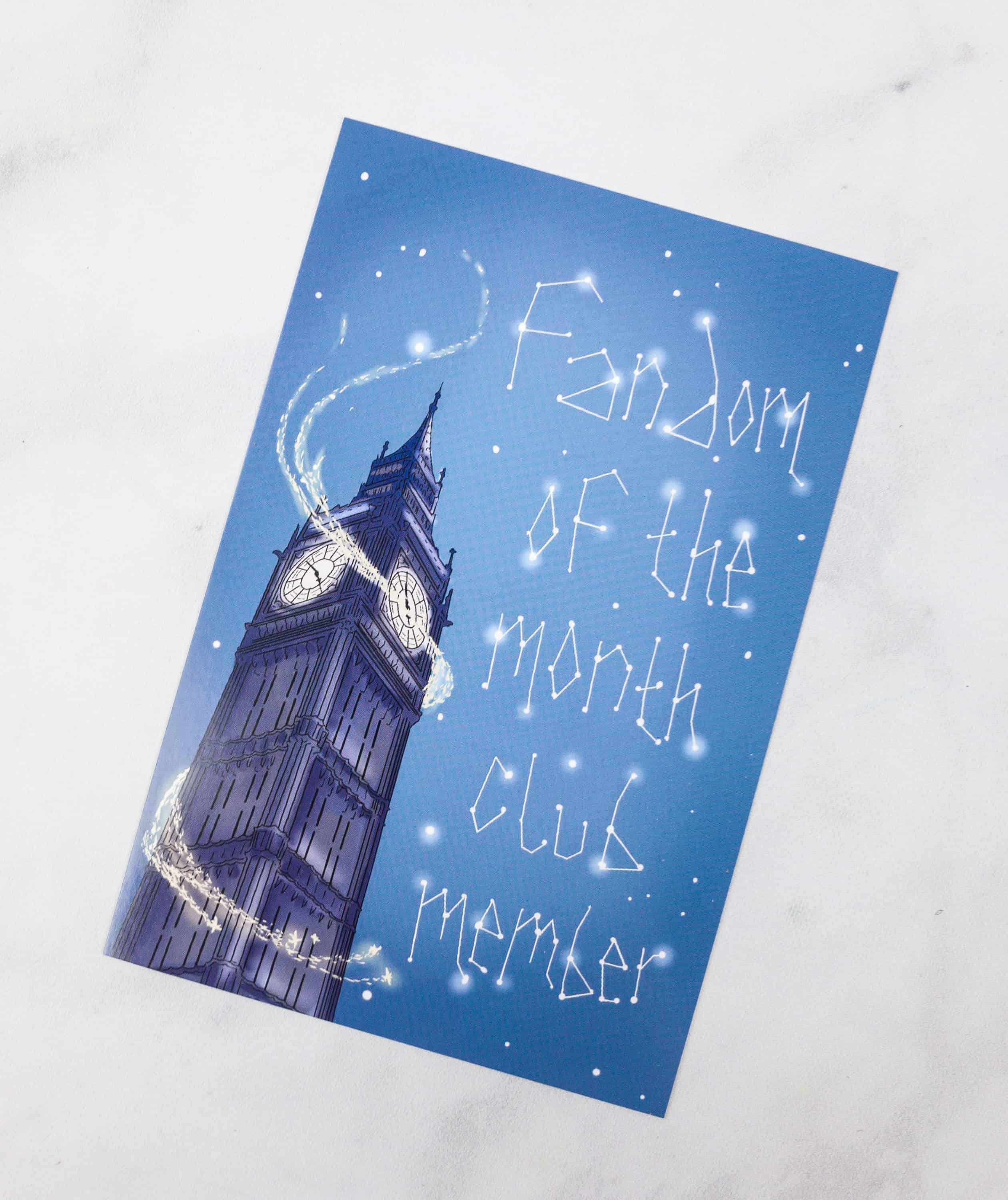 The items are Peter Pan themed! Who doesn't know about this boy who flies and never grows up?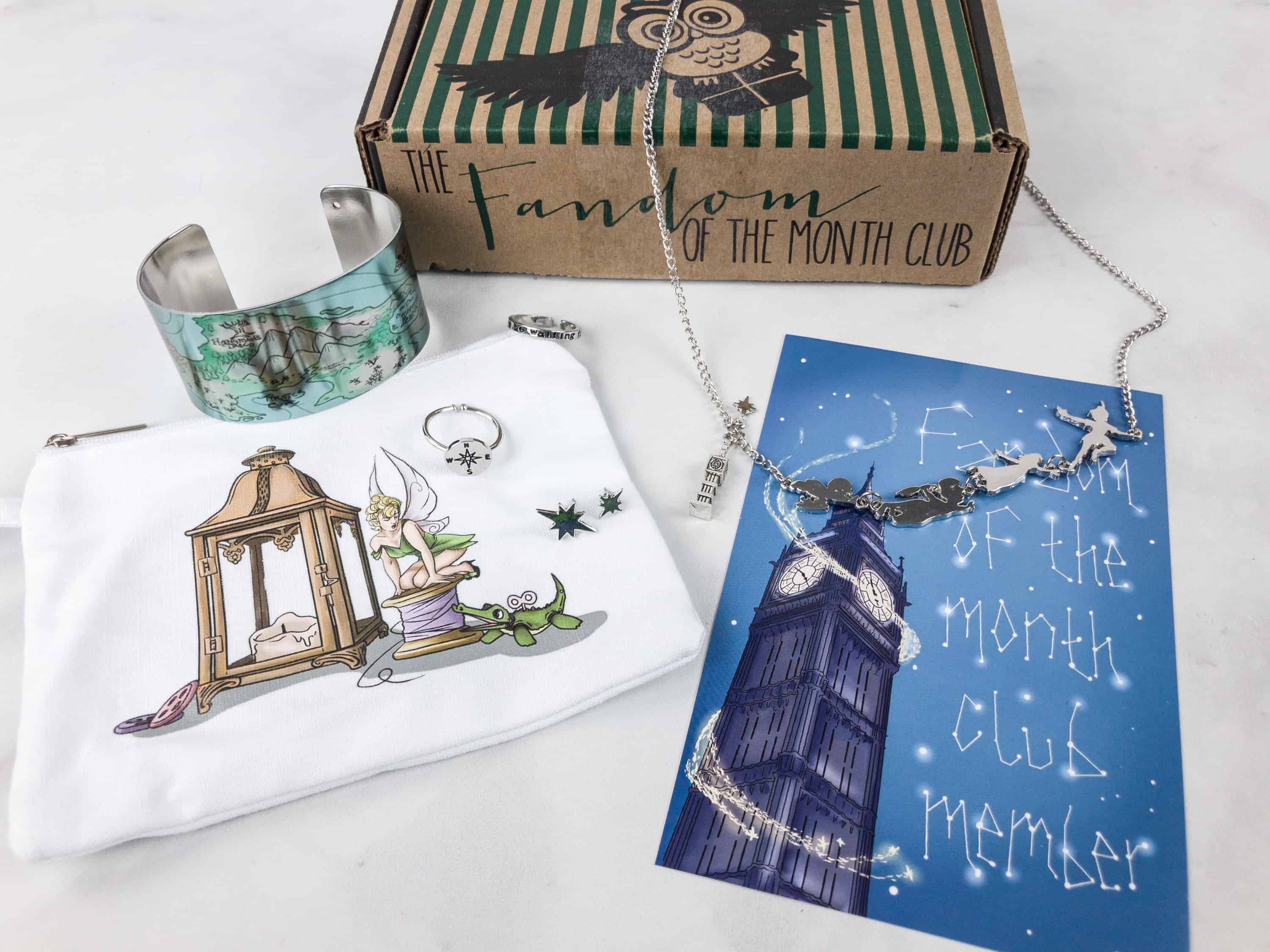 Here are all the goodies this month!
Custom Printed Tinkerbell Pouch. This cute pouch features Tinkerbell. She's kneeling above the thread beside the lamp, with an adorable alligator toy looking to hunt her. The print is very detailed and I like it!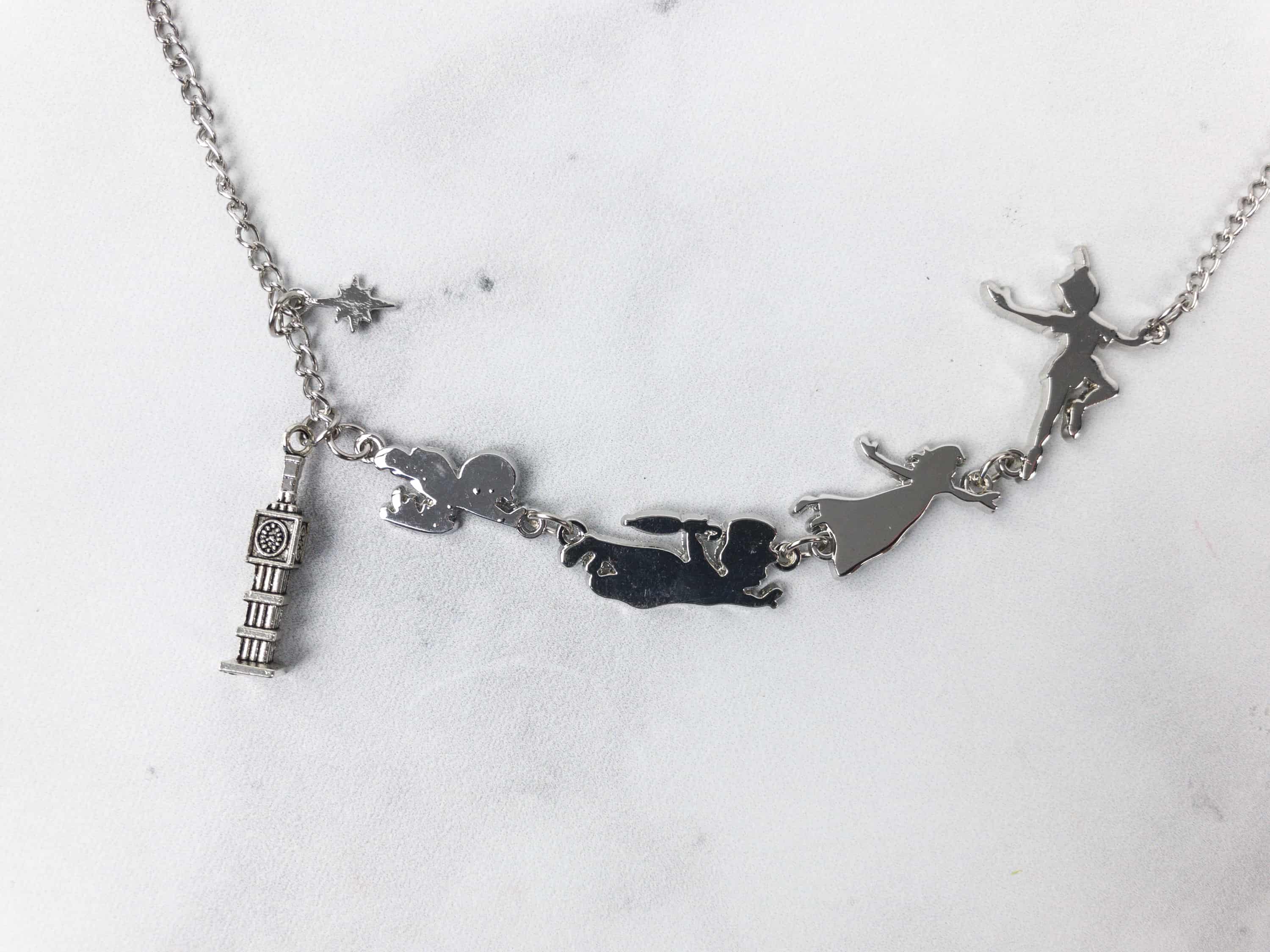 Peter Pan Necklace. The necklace has a cute pendant featuring Wendy, Dr. John, and Michael Darling flying after Peter Pan!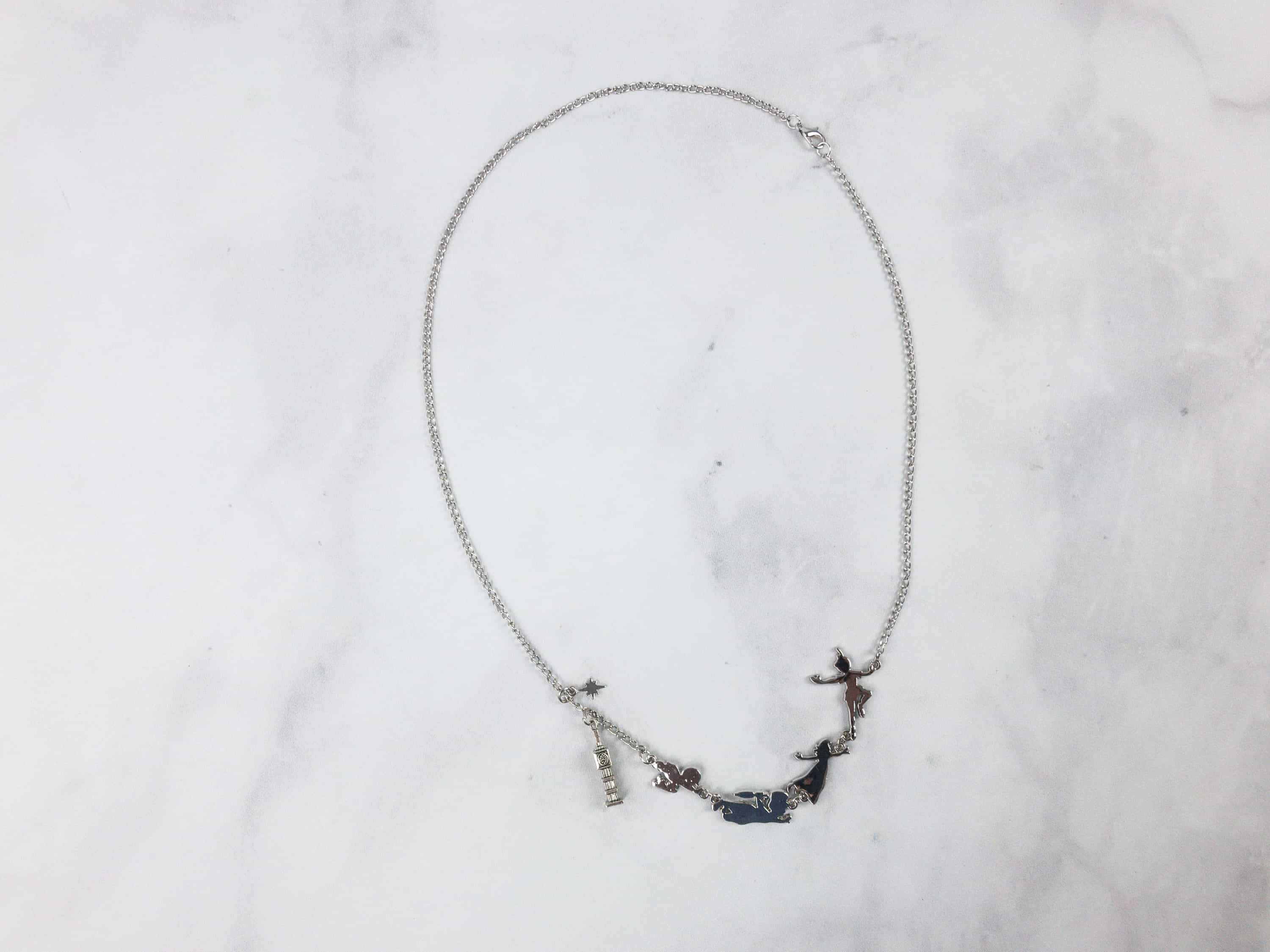 So cute! the addition of the clock tower and the star are perfect. Unfortunately the bubbles on Michael Darling really detract from the look of the necklace.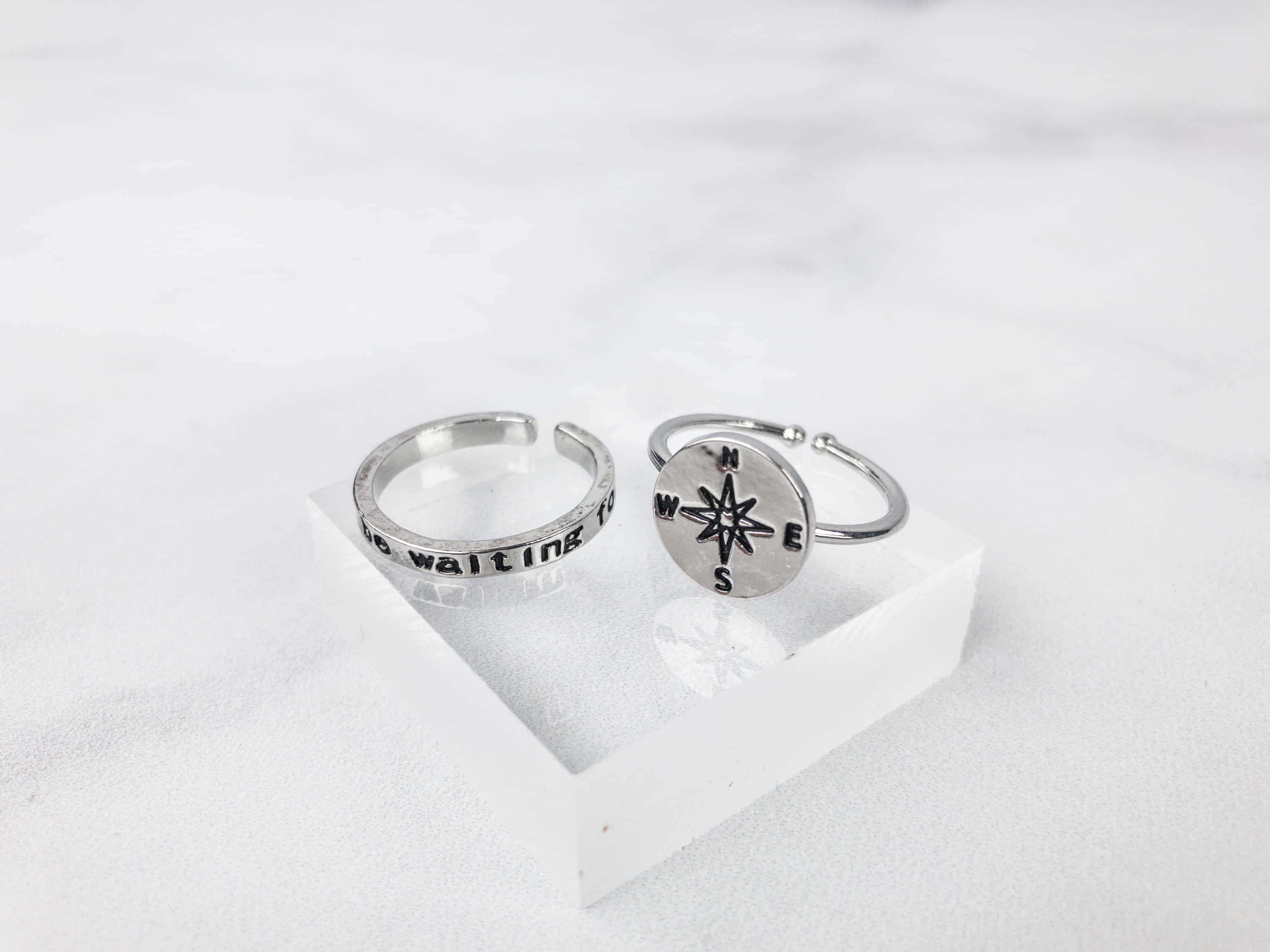 Rings. Seeing these two cute rings reminded me about this quote from Peter Pan:
"You know that place between sleep and awake, that place where you still remember dreaming? That's where I'll always love you. That's where I'll be waiting."
The first one has "I will be waiting for you" engraved on it, while the other features a compass!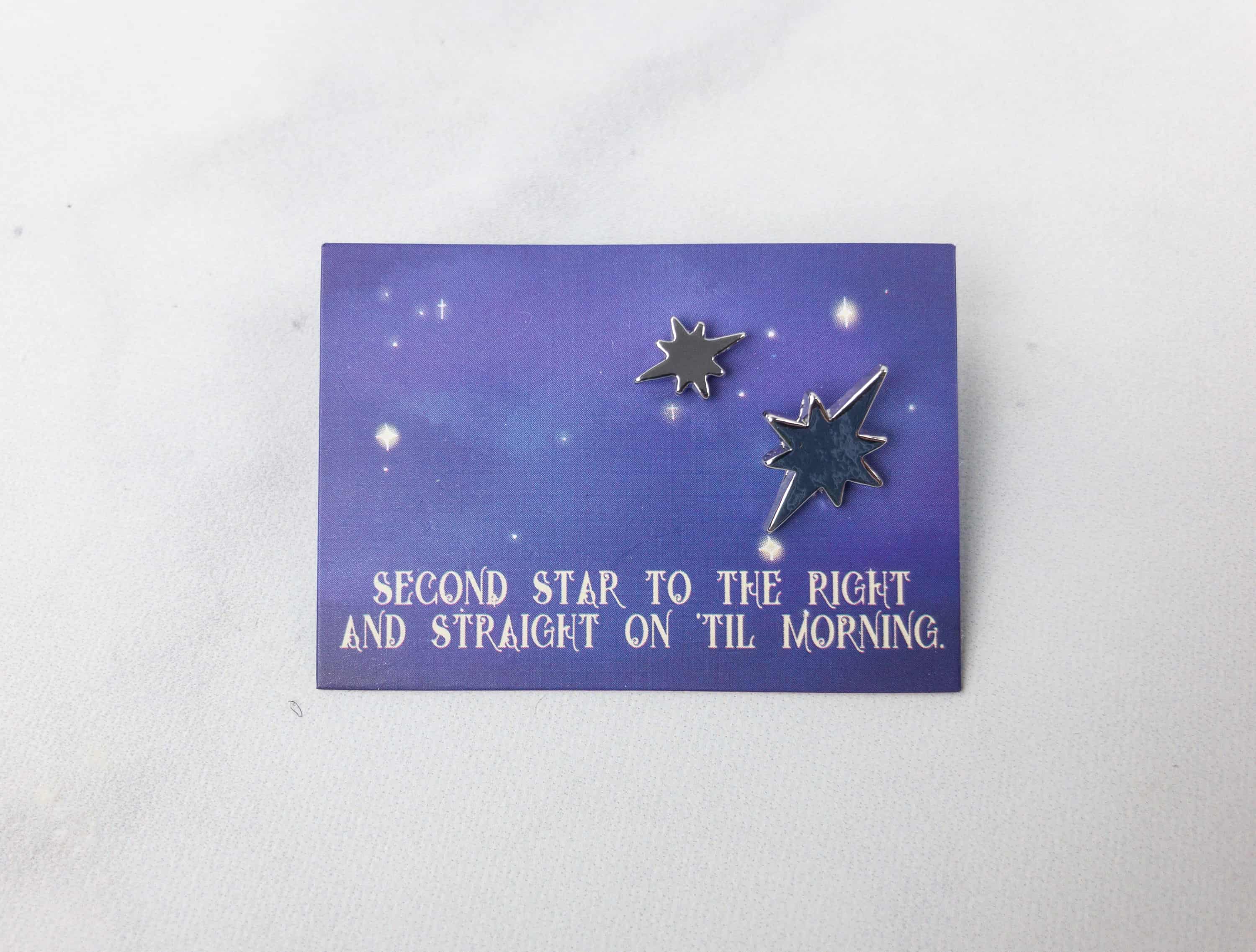 Star Stud Earrings. Designed just like sparkling stars in the sky, the silver earrings are intentionally made to be uneven. I love the quote on the card, it's the way to Neverland as told by Peter Pan to Wendy!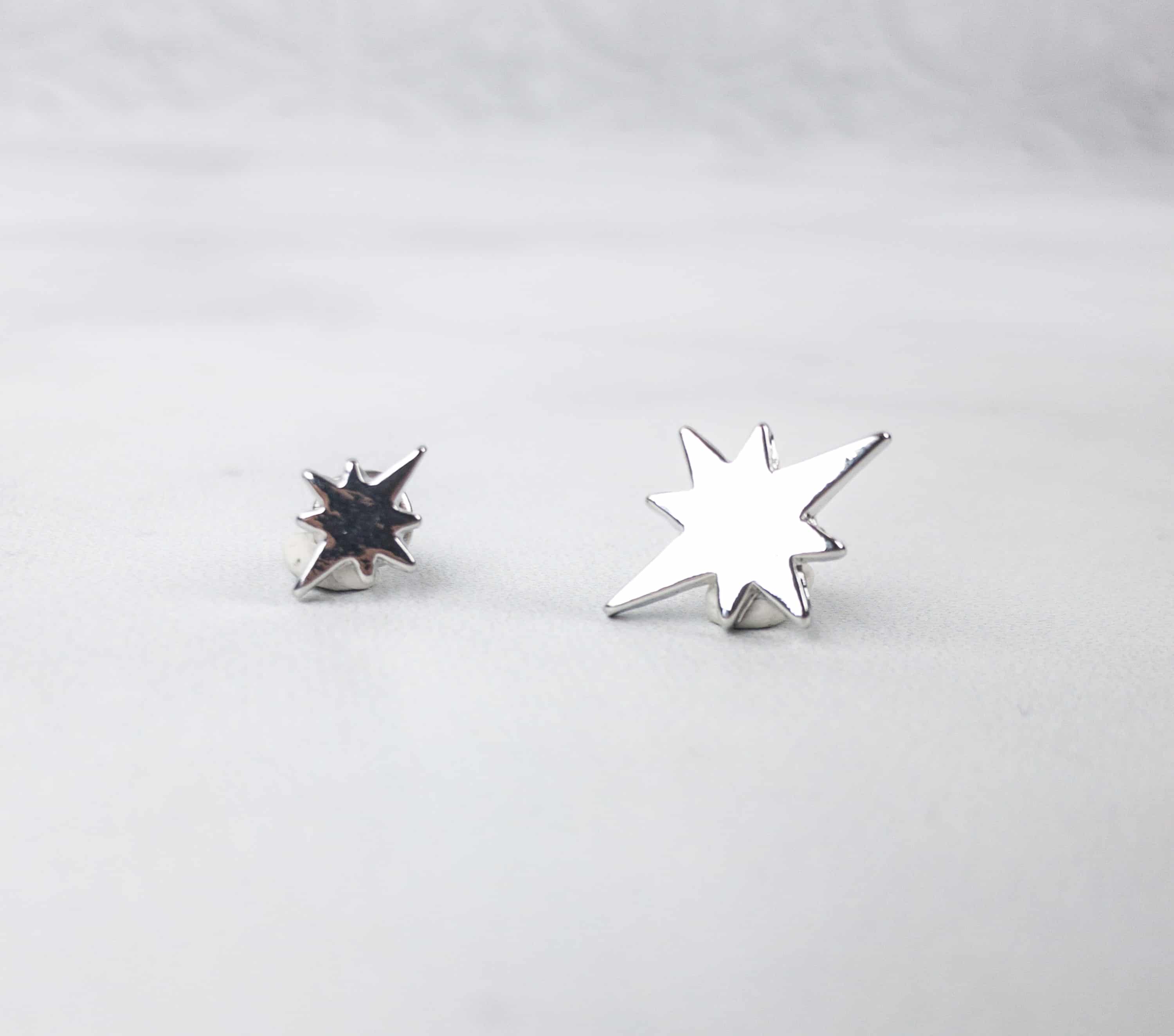 It's unique, but definitely fun to wear!
Neverland Map Bangle. I like bangles because they can be easily slipped on and off, plus points for this one because it features the map of Neverland, where Peter Pan, Tinker Bell, the Lost Boys and other mythical creatures and beings live.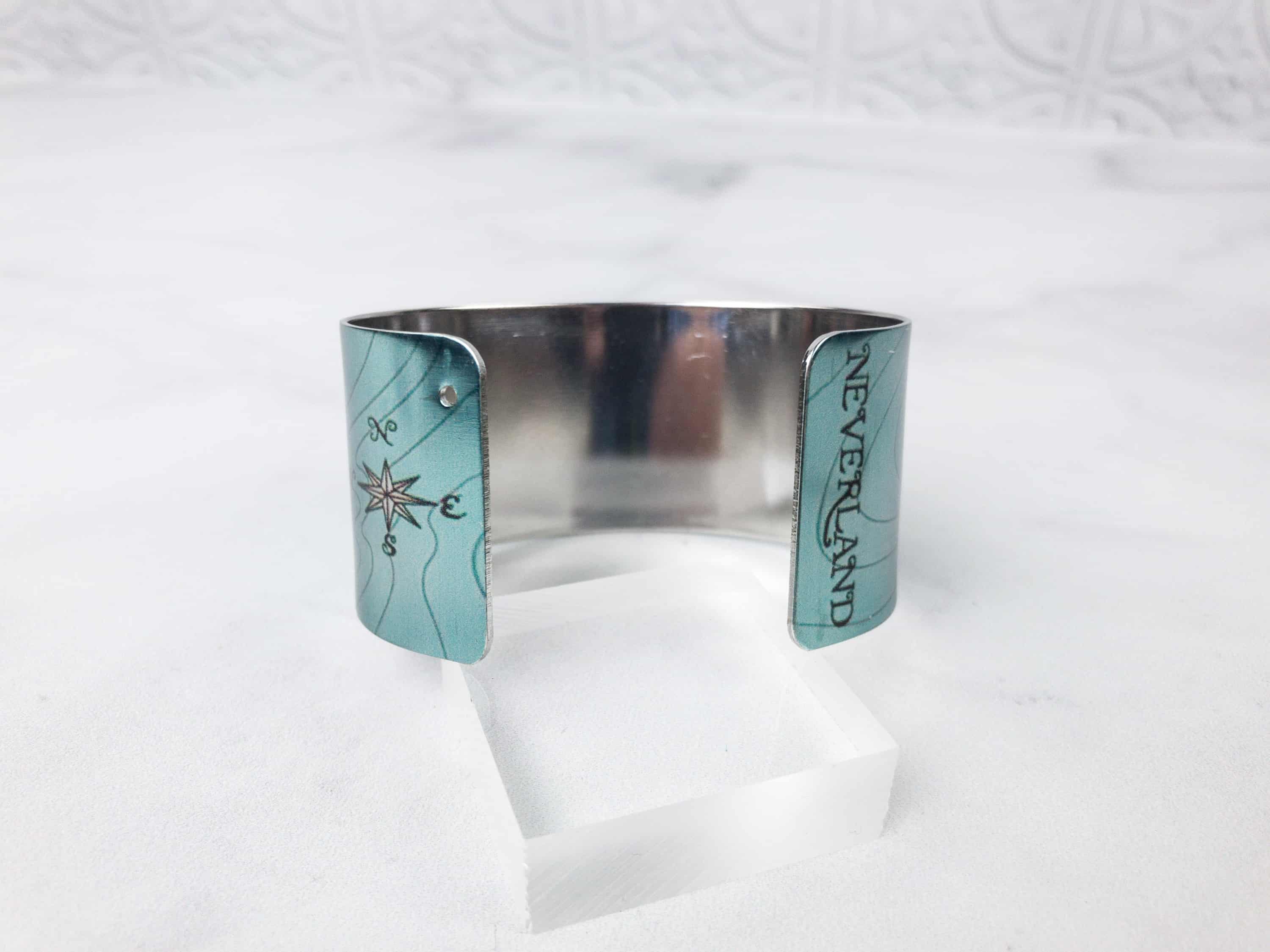 Like every common map, a compass is featured on the edge and Neverland. Meanwhile, the name of the map is on the other side.
It's been a while since the last Peter Pan movie or other big pop culture splash, so this was a fun surprise! Everything was cute and stylish, especially the rings and necklace. This subscription always includes items with beautiful artwork, and this month's box wasn't an exception because of the lovely pouch featuring Wendy and the Neverland bangle. There's no rectangular magnet though, and the box shipped late. There wasn't any notice about this but apparently, according to a post on Fandom of the Month's Instagram, they will be rebranding and will focus on more generic themes as well as quality over quantity .
Have you tried Fandom of the Month? What did you think of this month's box?