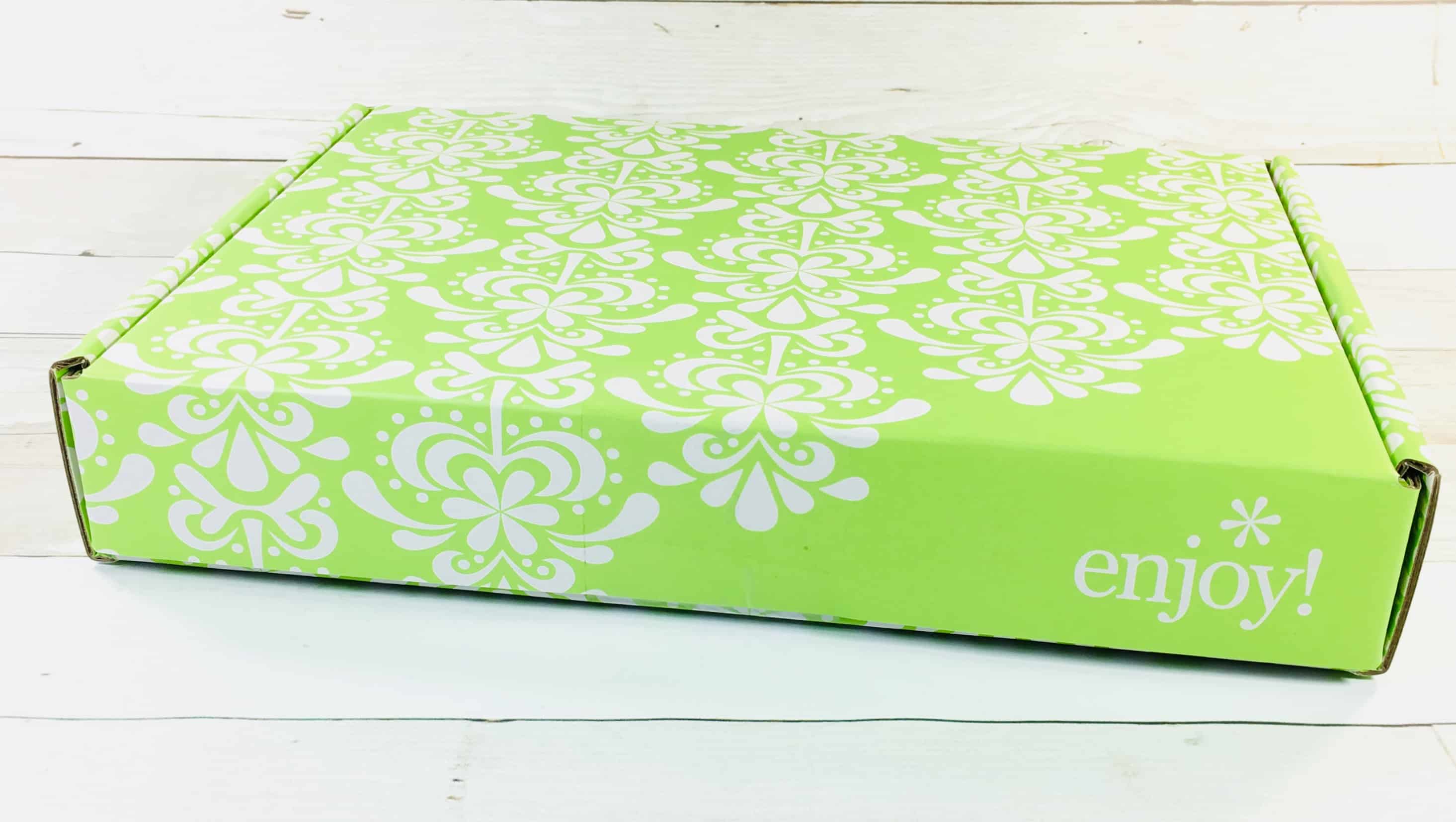 Erin Condren's Seasonal Surprise Box is a new quarterly planner accessories and stationery box featuring early access items, popular accessories, and exclusive surprises from Erin Condren. This box isn't available by subscription; you must purchase each box individually. This box is currently sold out but click here and tap that blue bell to get notified when the next box becomes available!
Each box contains a mystery collection of new, favorite, and exclusive items to surprise and delight!
In addition to the main EC site, you can now shop a selection of non-personalized Erin Condren items on Amazon! Many, if not most, are discounted, and they all have free prime shipping!
DEAL: FYI – if you use this referral link to register for the site, you'll get a $10 coupon code emailed to you. It may not work on the box purchase. You cannot use the code if you buy anything first, but you can use it on pretty much anything on the site.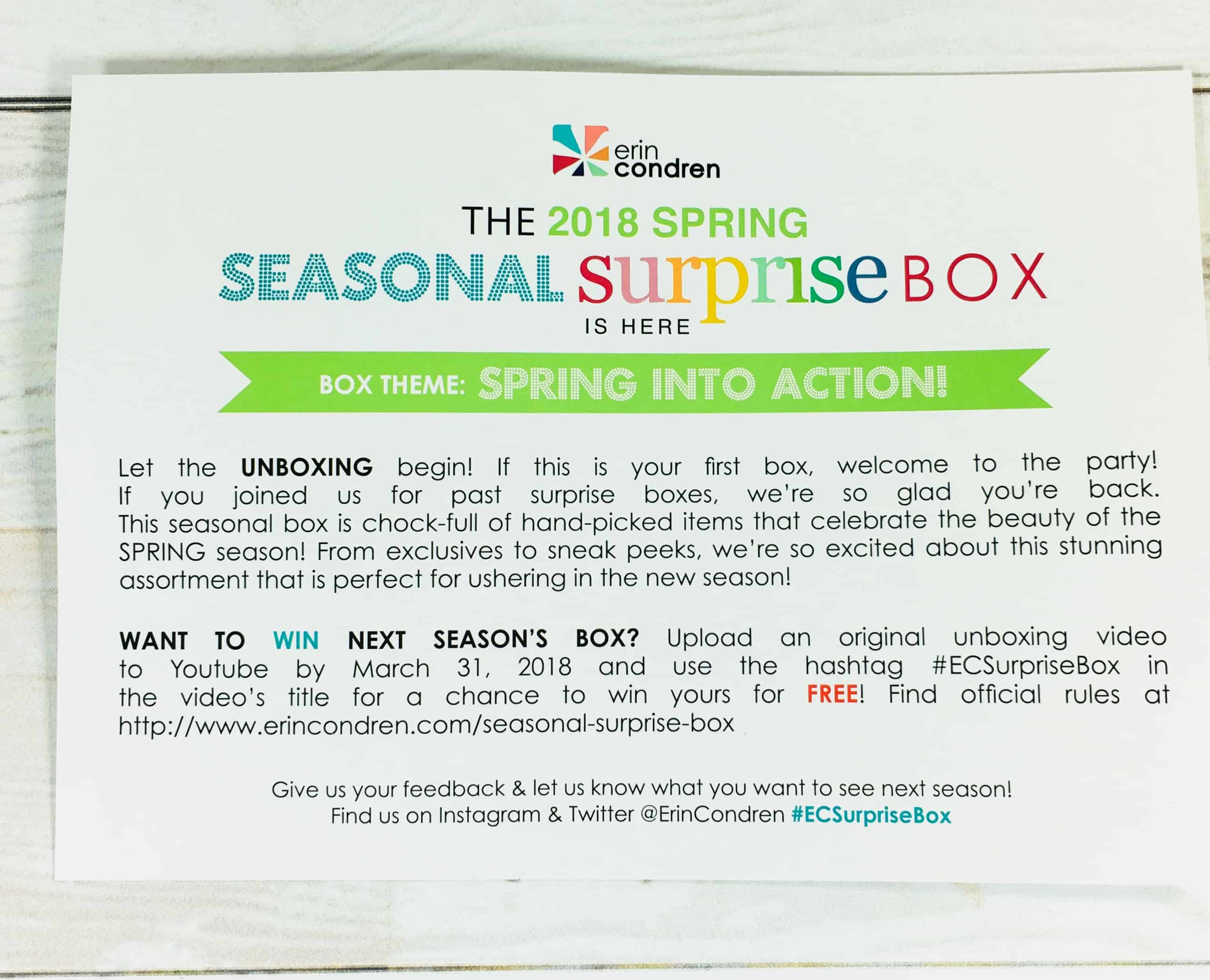 The theme for this box is Spring Into Action. I ordered this box when I ordered my LIFEPLANNER and they were shipped together.
The information card gives you a picture list of all the items included. It's so fun and colorful!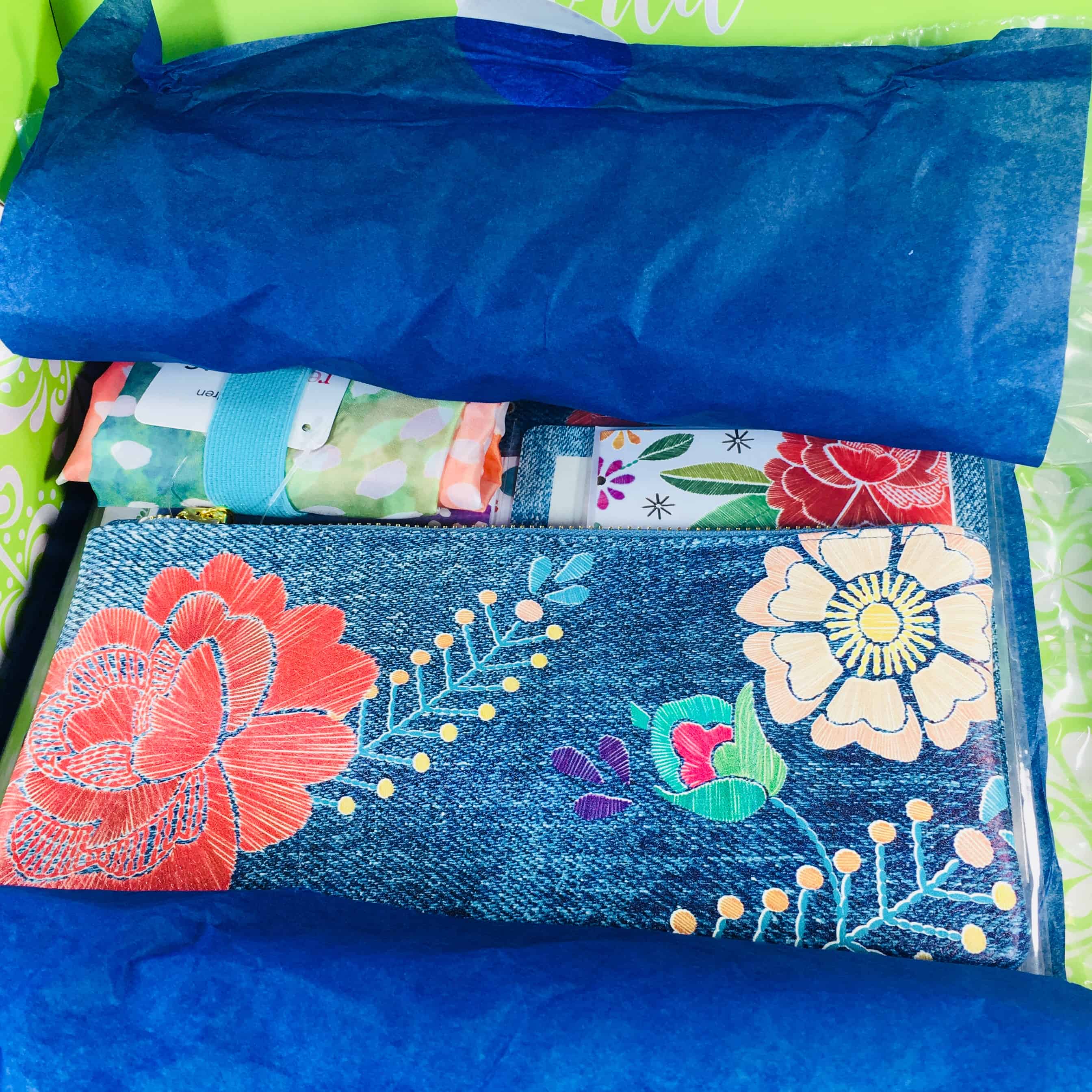 This box is packed!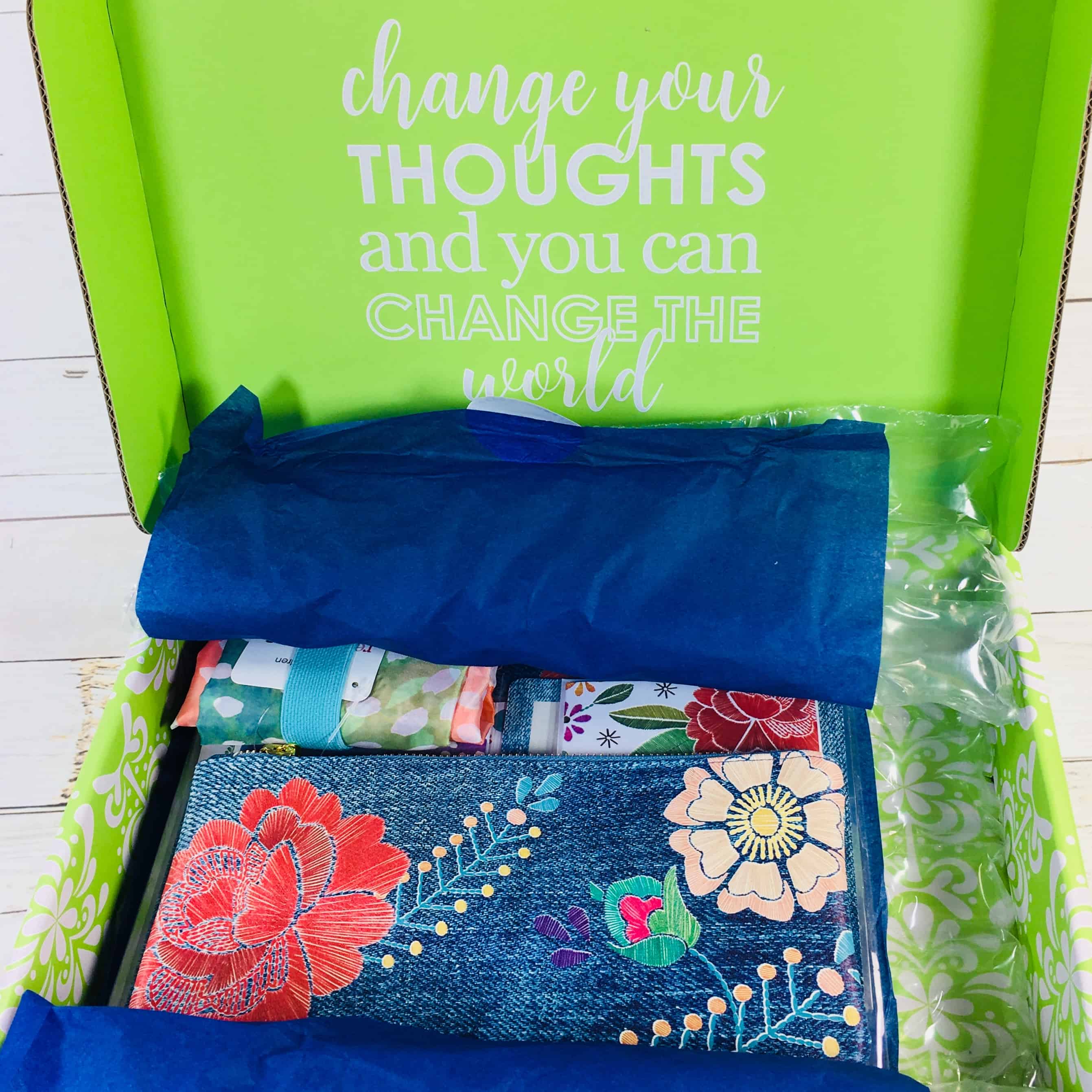 The box is reversible to make a cute little storage case for your goodies! I didn't know this until after I looked at the little card and I quickly pulled it out of the recycle bin and it will soon be sitting pretty on my office bookshelf.
I am new to the whole LIFEPLANNER lifestyle but I think I am going to get the hang of it pretty quickly, and these accessories will help!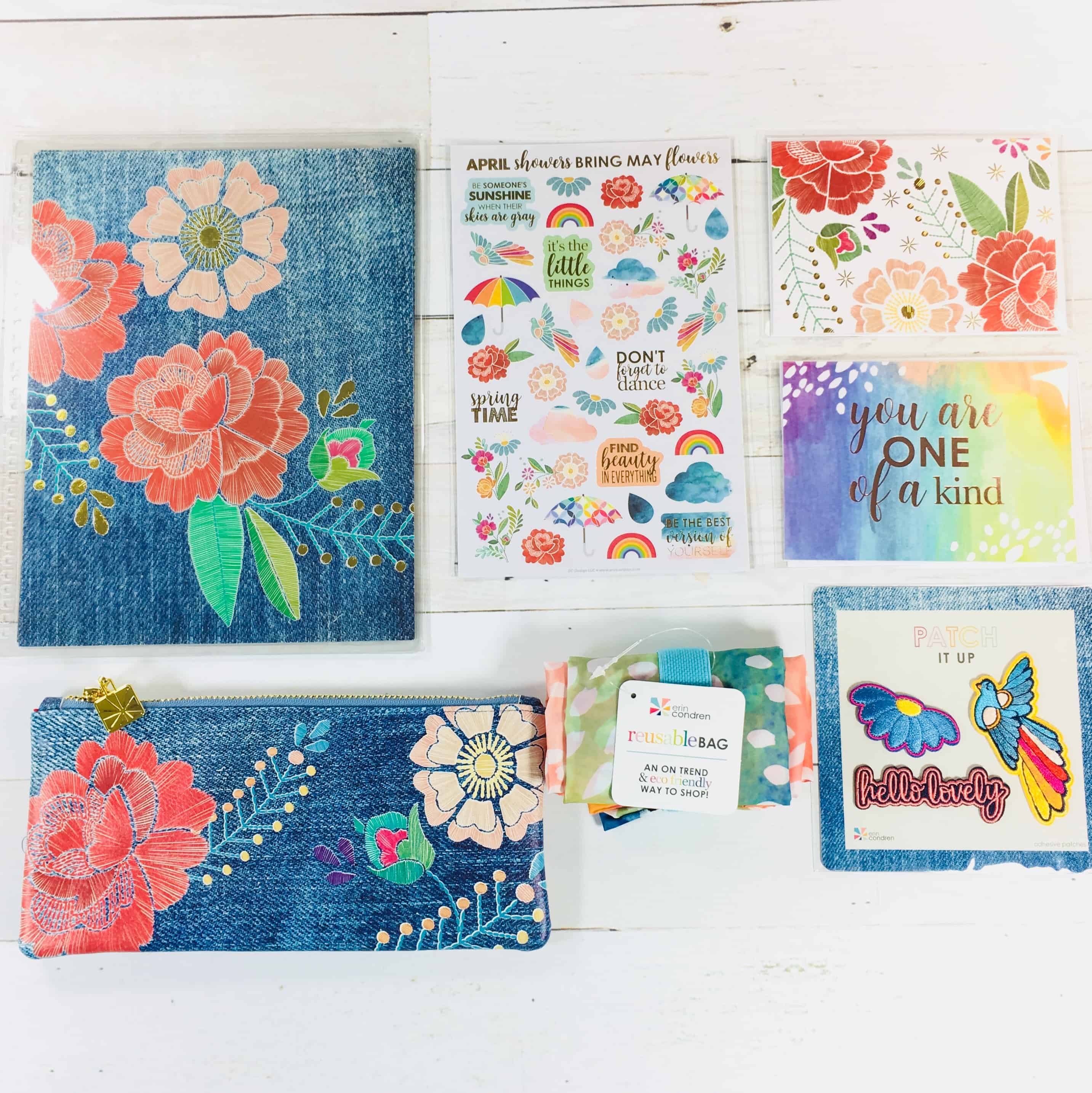 Everything in the Spring box! Please note that these items are either new or exclusive and I couldn't find these exact items in the online shop.
Metallic Interchangeable Covers ($13) are really nifty. I didn't know you could order different covers – non-metallic covers are $8, while those with a bit of shimmer are $13.
The inside of the covers have room for you to write notes or plans with a dry erase marker, and then you can wipe them off and start all over again.
Functional And Illustrative Sticker Sheet With Metallic Accent All the items in my box seem to be exclusive and not available in the online shop. These stickers are just adorable and I love rainy days so the rainbows and umbrellas are too cute.
I know this says Pencil Pouch but it can also be used as a makeup bag, money bag, or coupon holder.
Pack Of Red & Peach Pencils With Metallic Gold Inspiration were inside the pouch along with a coupon for an online order.
How cute are these Note Cards With Metallic Accents, Envelopes And Seals? They are both blank inside so they can be used for a variety of purposes.
I certainly wasn't expecting to find this Set of 3 Adhesive Patches!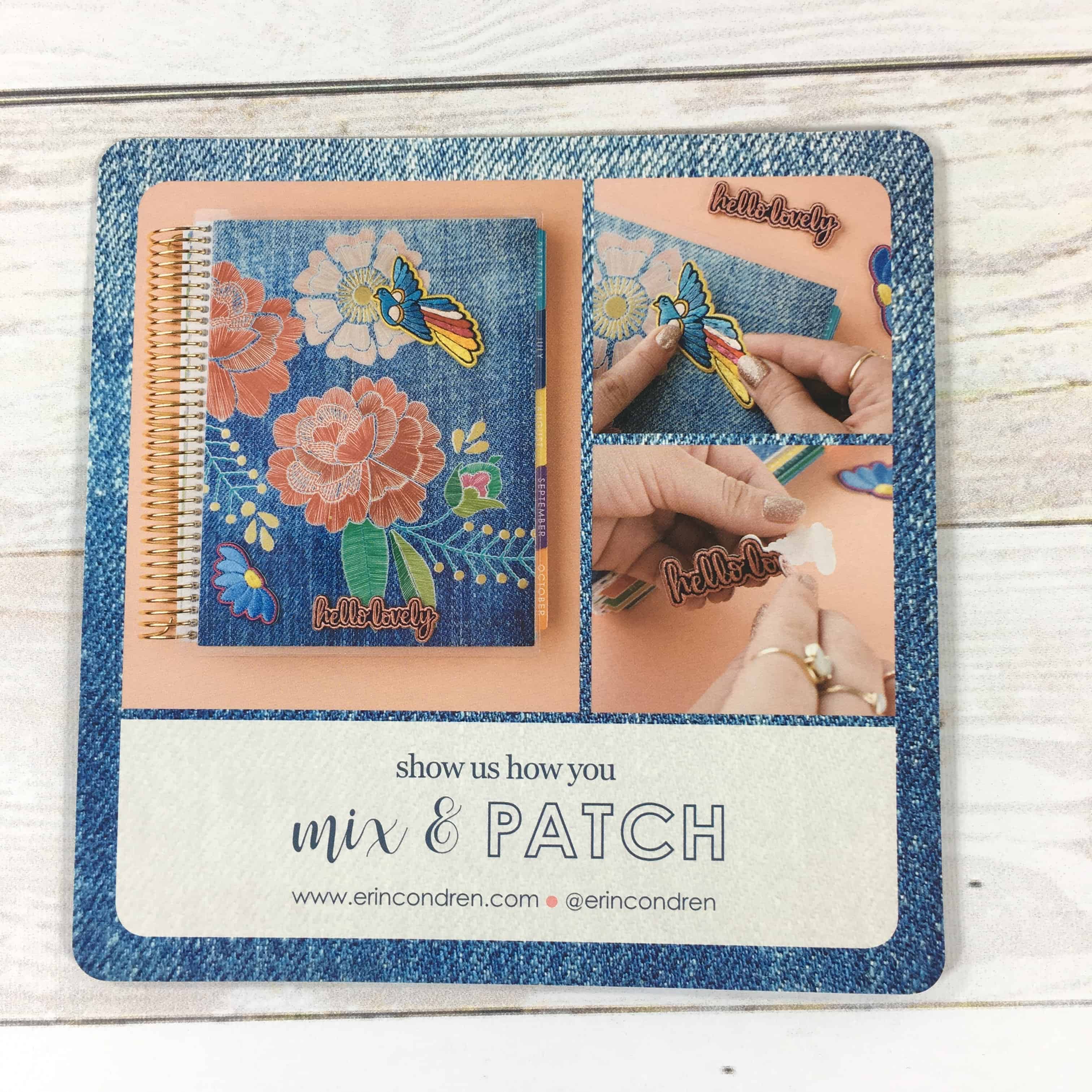 They have adhesive backing so you can peel and place where you like – or as shown on the back of the holder.
Reusable Bag In Painted Petals Design is also a new item.
This is very handy to keep in your purse or tote – you just push it out of the little loop and voilà – an extra bag!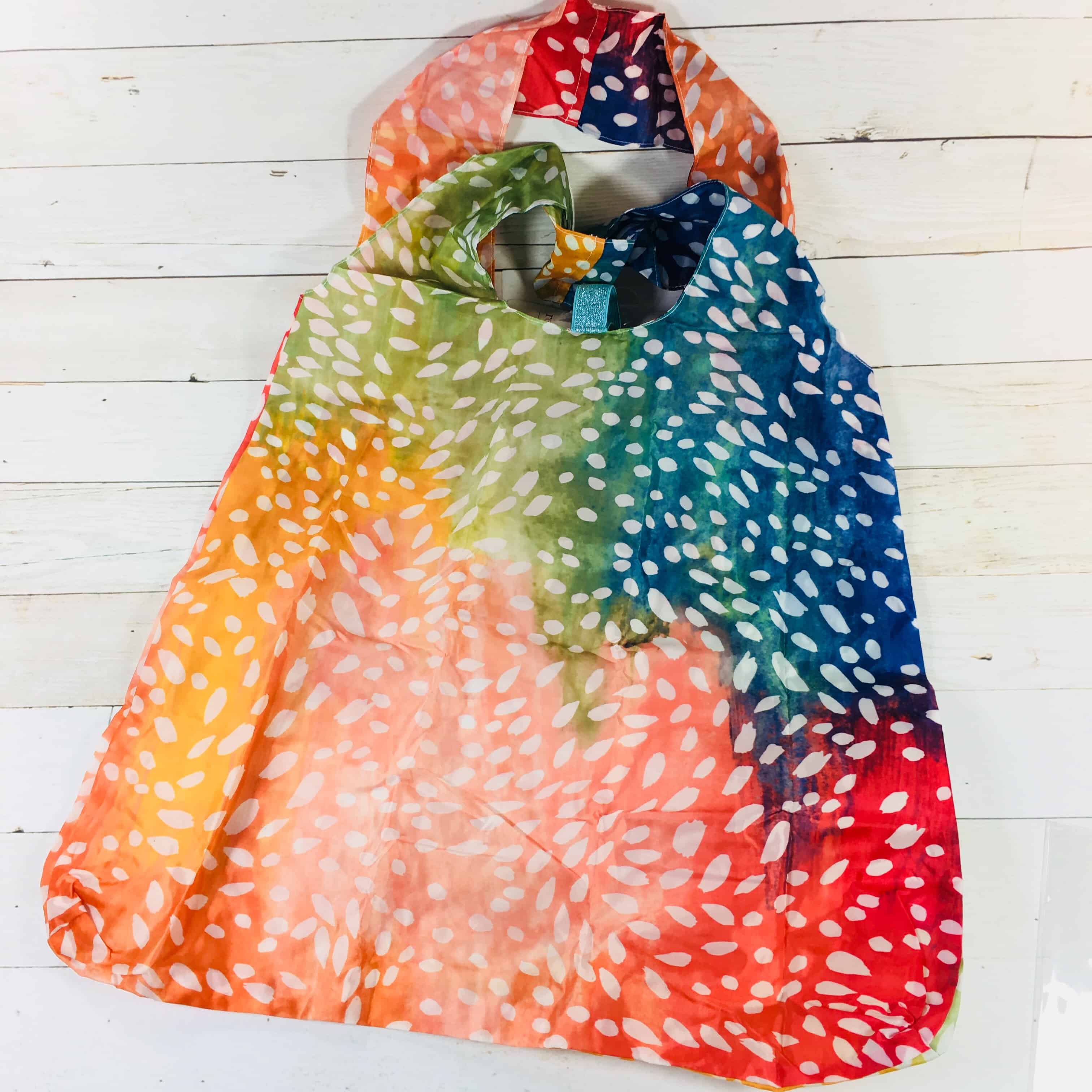 This can be used to carry groceries or just keep it handy for those trips to Target or Sephora. I love the print, so colorful and bright! The material is polyester so I think it would be safe to machine wash on cold in the delicate cycle, or a good soaking in the sink should do the trick.
This was another stellar edition of the Erin Condren seasonal surprise box. As usual we have an extra one to give away so be sure to hit the bell on this review to get notified about all things EC Surprise!
What did you think of the box?
Visit Erin Condren Seasonal Surprise Box to subscribe or find out more!