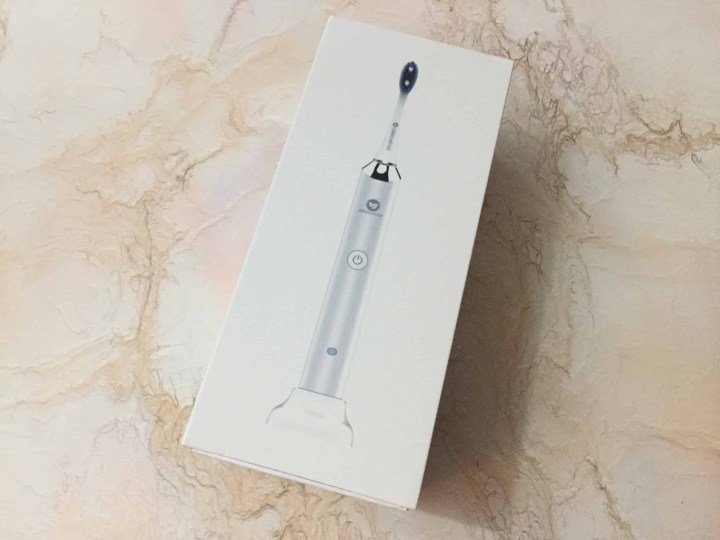 Dollar Brush Club is a sonic toothbrush subscription that sends you everything you need to keep your teeth healthy, and cuts out the fuss of having to remember to buy new toothbrush heads at the same time. You are first charged $18 for your starter kit including the toothbrush and accessories as well as two brushheads. Every month afterward you are only charged $2.99 a month, and every six months you receive two replacement brushheads.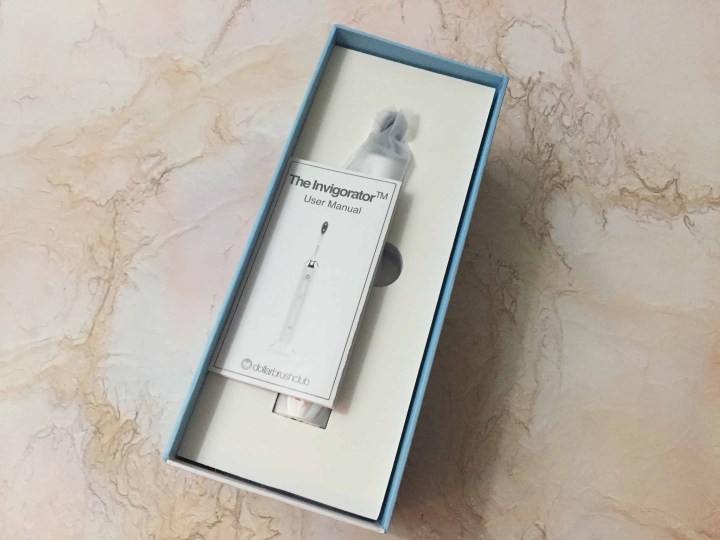 I was really impressed by the packaging and presentation — the first layer has the handle nestled securely in a foam insert.
DEAL: Save $12.50 on your starter kit with coupon code HELLO50!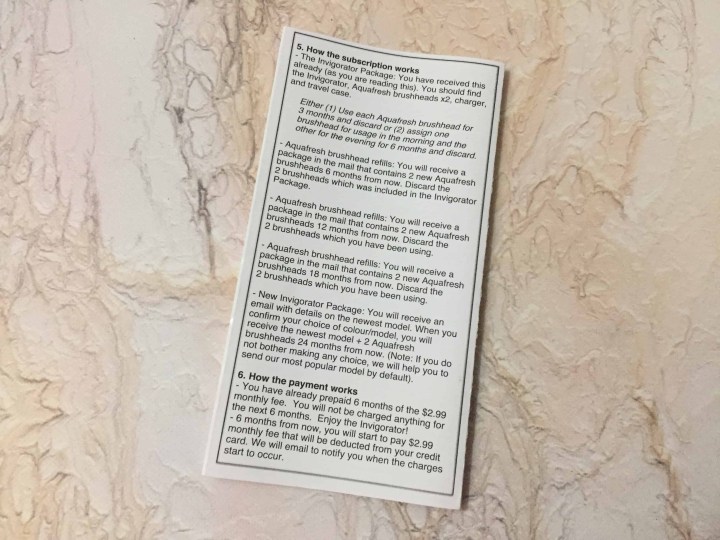 The information booklet includes information on the subscription model.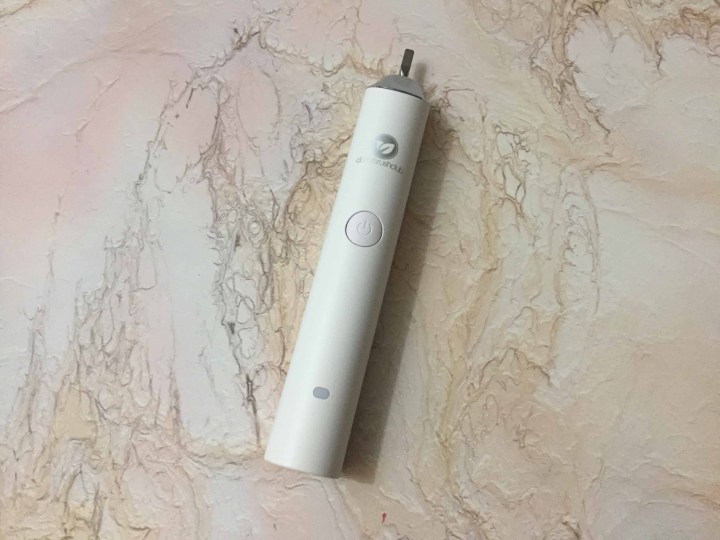 The handle has an easy to press button and a battery indicator. The timer is 2 minutes and includes a 30 second reminder for each quadrant of your mouth. I charged the brush for an hour with the cable. The sonic vibration is quiet, strong, and steady — definitely on the same level as my Philips brush.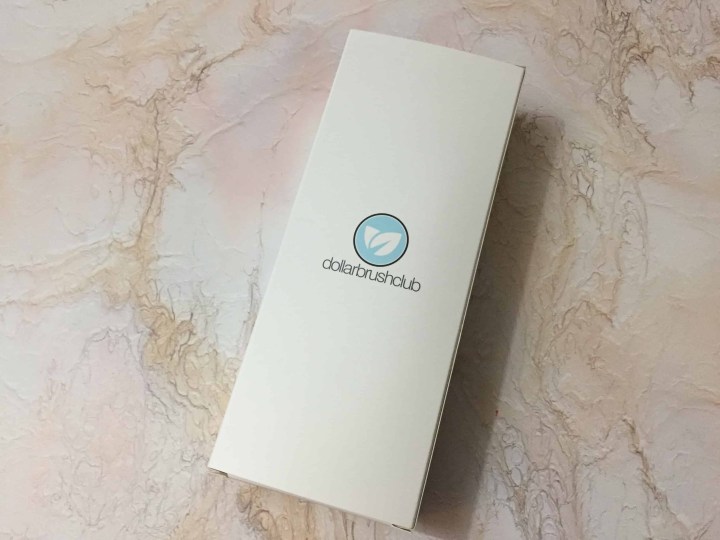 The next layer has a branded box including all the accessories.
A travel case, charger, and two brushheads with travel case are included.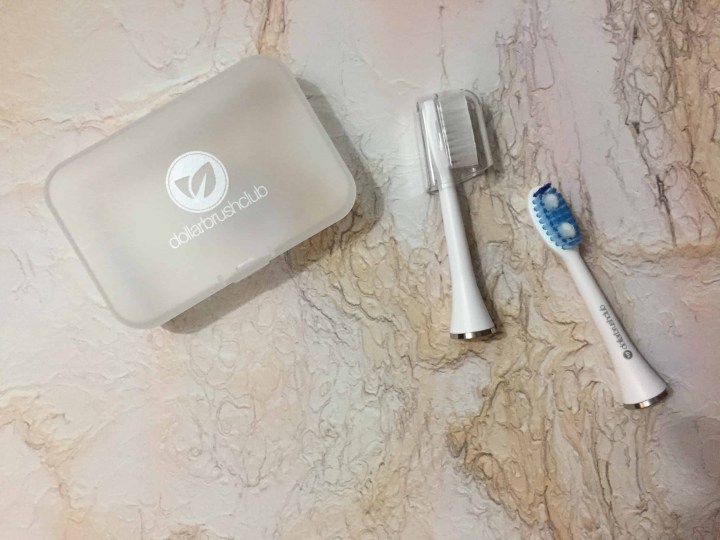 Two styles of brushhead are included — the white one is a softer, flat bristle good for sensitive gums. The blue one is a more textured and varied surface similar to my Philips Sonicare brushheads. I prefer the latter. The intent is that you use one head for AM and one for PM, but I will likely use the blue both AM/PM. I like that cap protectors are included.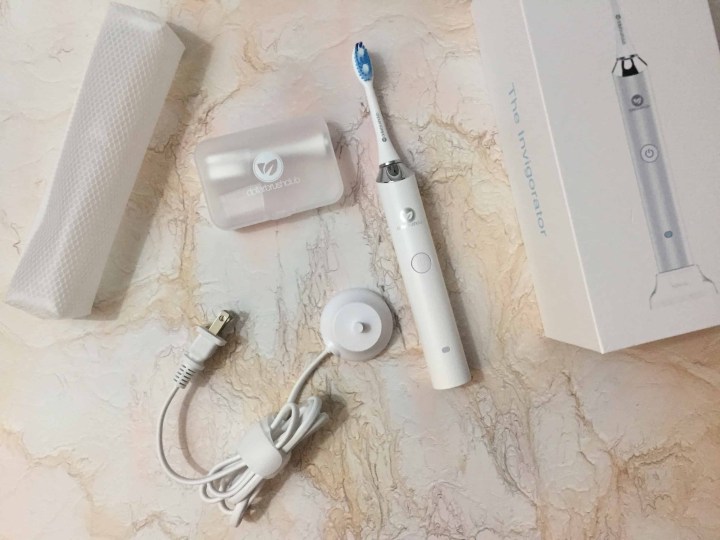 I was really impressed with the Dollar Brush Club experience. The brush is comparable to my much, much pricier Sonicare and it includes absolutely everything. Plus the subscription means you get your brushheads sent automatically to remind you to change them out, which definitely helps. If you don't want to subscribe you can purchase the kit on its own, which I think is a fantastic idea. I will definitely be using my new brush — it's great to have a backup for when I travel or to keep at our cabin so it's one less thing to pack!
What do you think of this toothbrush subscription?