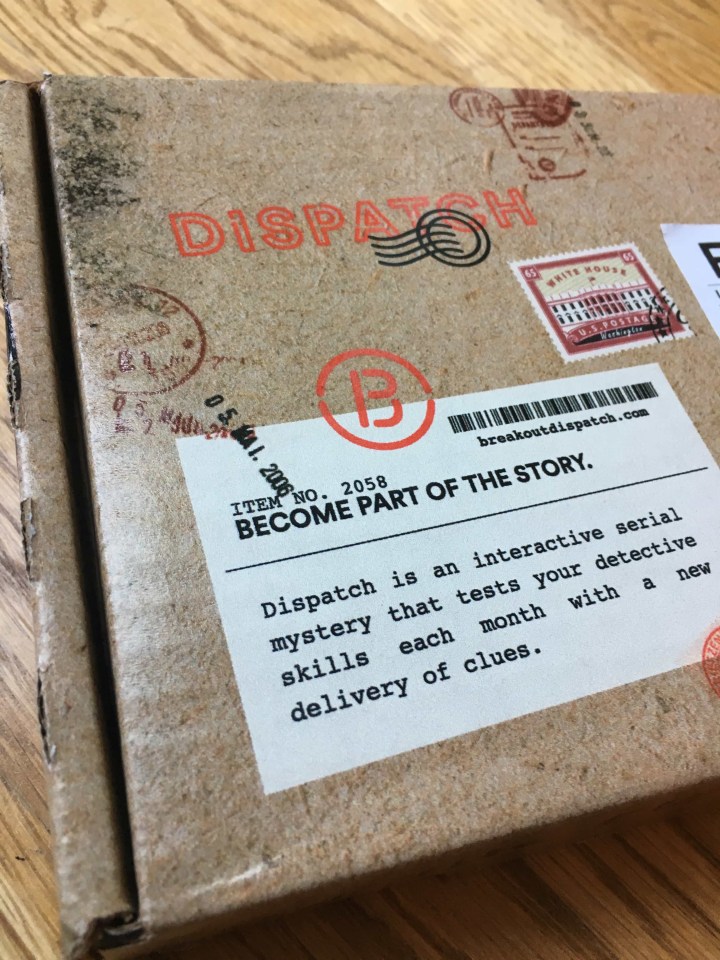 Dispatch by Breakout Games is an exciting, interactive mystery subscription that puts you in the middle of a detective story. Every month, Dispatch sends a new batch of clues that further the ongoing story. Each month's installment is $24.99, and shipping is free. The story lasts several months, but you can cancel anytime.
This month, I received the fifth installment of the "On the Run" mystery. In "On the Run," you play the part of the amateur detective solving a mystery in which your childhood friend goes missing after being accused of murdering his wealthy fiancée. This month, the clues lead us to Tanzania. Hope he's been saving his frequent flyer miles.
DEAL: Get $10 off your first box! Use coupon code Dispatch10.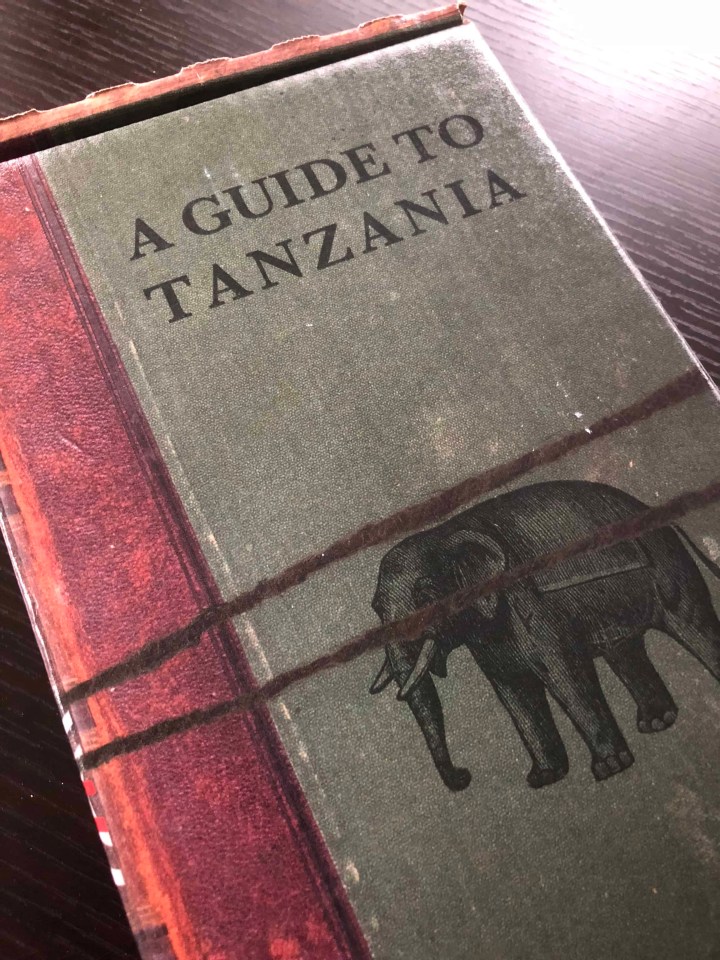 The materials in this subscription continue to be of exceptional quality. You have to have a good story and puzzles to sustain a subscription like this, but including such terrific props puts Dispatch above its peers.
Inside, the box contains a variety of physical clues, from correspondence to business cards to visitor logs. Make sure you're keeping your clues each month because you will need things from prior boxes to solve future ones.  This is a totally playable Mancala set, so LetsPlayMancala, shall we? 😀
Things are definitely coming together in the mystery this month.  I'd guess one or two more boxes to go before we (hopefully!) figure this out.  There are a lot of throwbacks to prior puzzles in here, so check prior boxes if you need a refresher.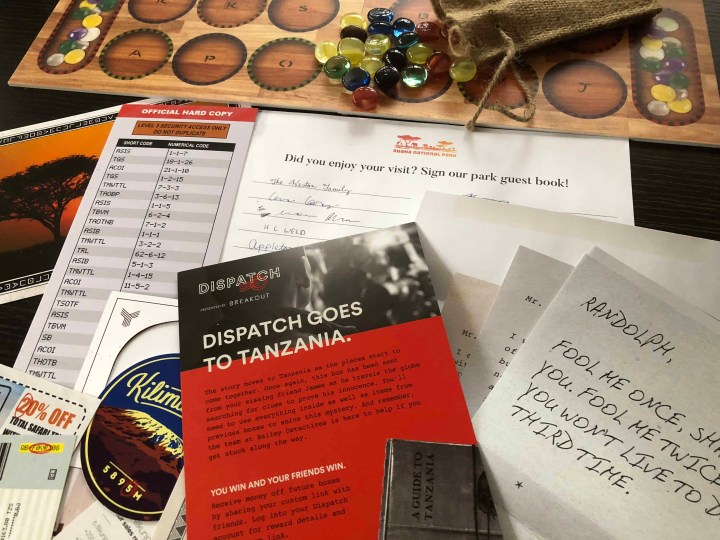 Among the physical clues, you will find internet hints that will send you to the computer to locate more clues. Or just to play Mancala, perhaps?  (Make sure you check out the comments on that website). My 8-year-old didn't really help me solve the puzzle, but he was happy to play with the swag.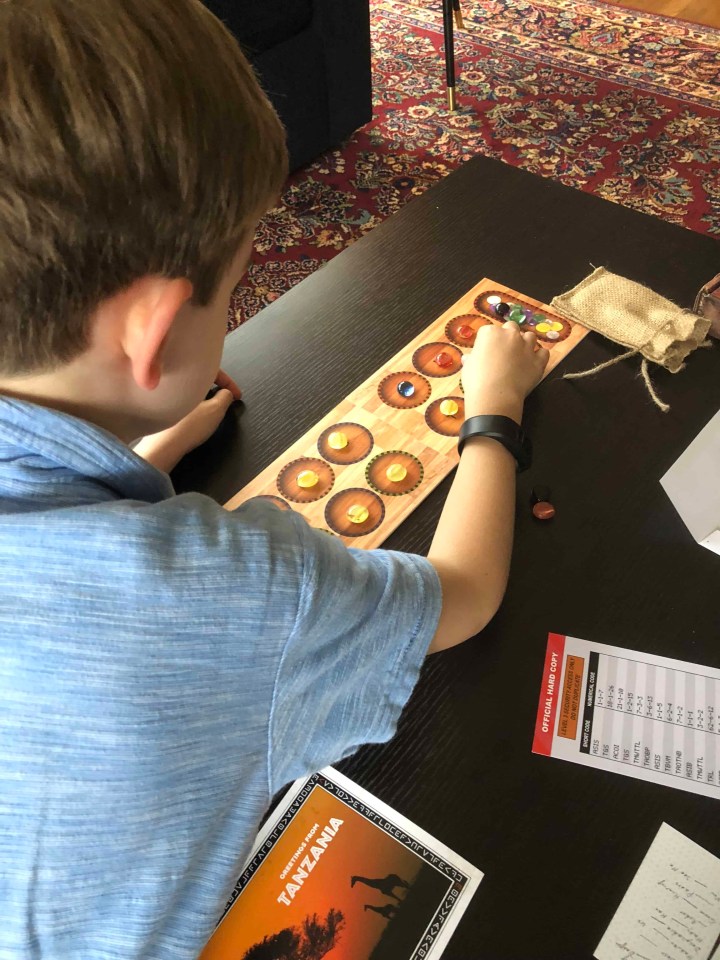 I wonder which Cantrell lost his/her head.
As usual, if you get stuck, you can access the clever hint system through the "Bailey Detective Agency," where you can ask questions and receive an actual (non-form) email back. It adds a fun layer of authenticity to the game.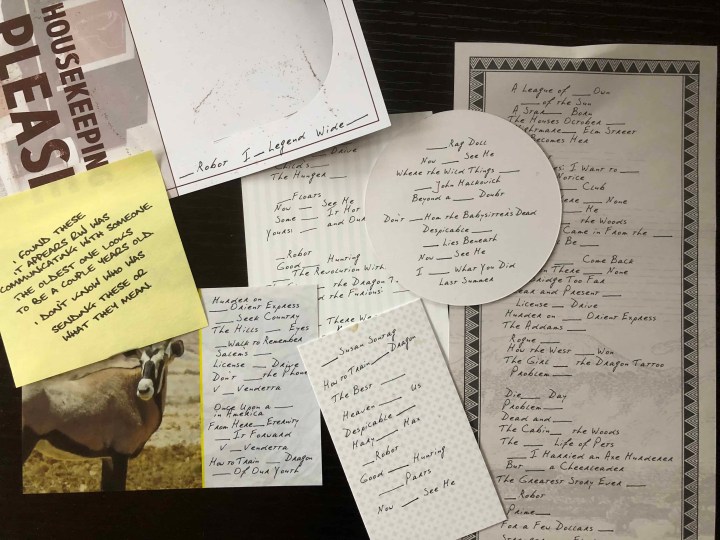 We had a lot of fun with the Dispatch box this month! Make sure you flip over all that annotated miscellany in the right order.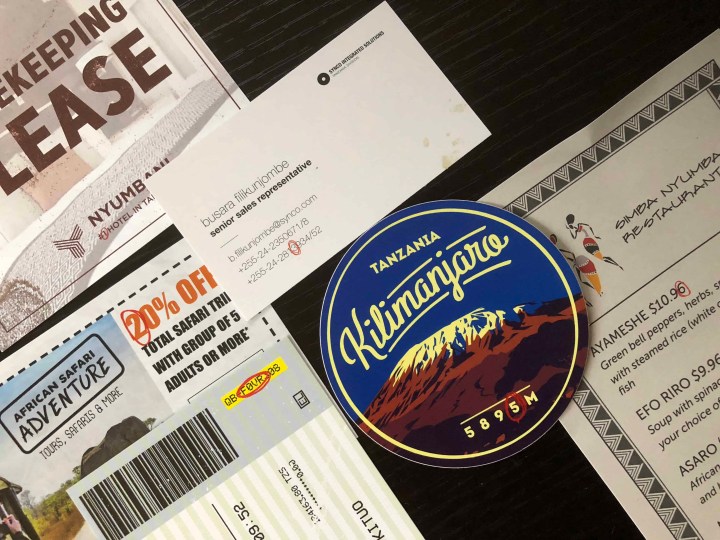 I think this is just a brilliant idea for a subscription box. If you've ever wanted to be inside the book and solve the mystery yourself, you will really love jumping into Dispatch.
Can you tell where things are headed yet? Let us know in the comments!
Visit Dispatch by Breakout Games to subscribe or find out more!