Deep Readers Club is a monthly subscription box for the curious reader who wants to immerse themselves in their story and includes items that help deepen the experience. Items sent (besides the featured book) might include notebooks, mugs, bookmarks, candles, tea, and art prints.
Our belief is that a poignant reading experience has the ability to change a reader's life. Throughout history, literature has revealed truths to the greater society that have altered how we moved forward, how we thought and how we felt. Our mission for 2018, is to offer readers an insight into emotional worlds and learn a little bit about themselves.
DEAL: Get 30% off your first box! Use coupon code HELLOSUBSCRIBER.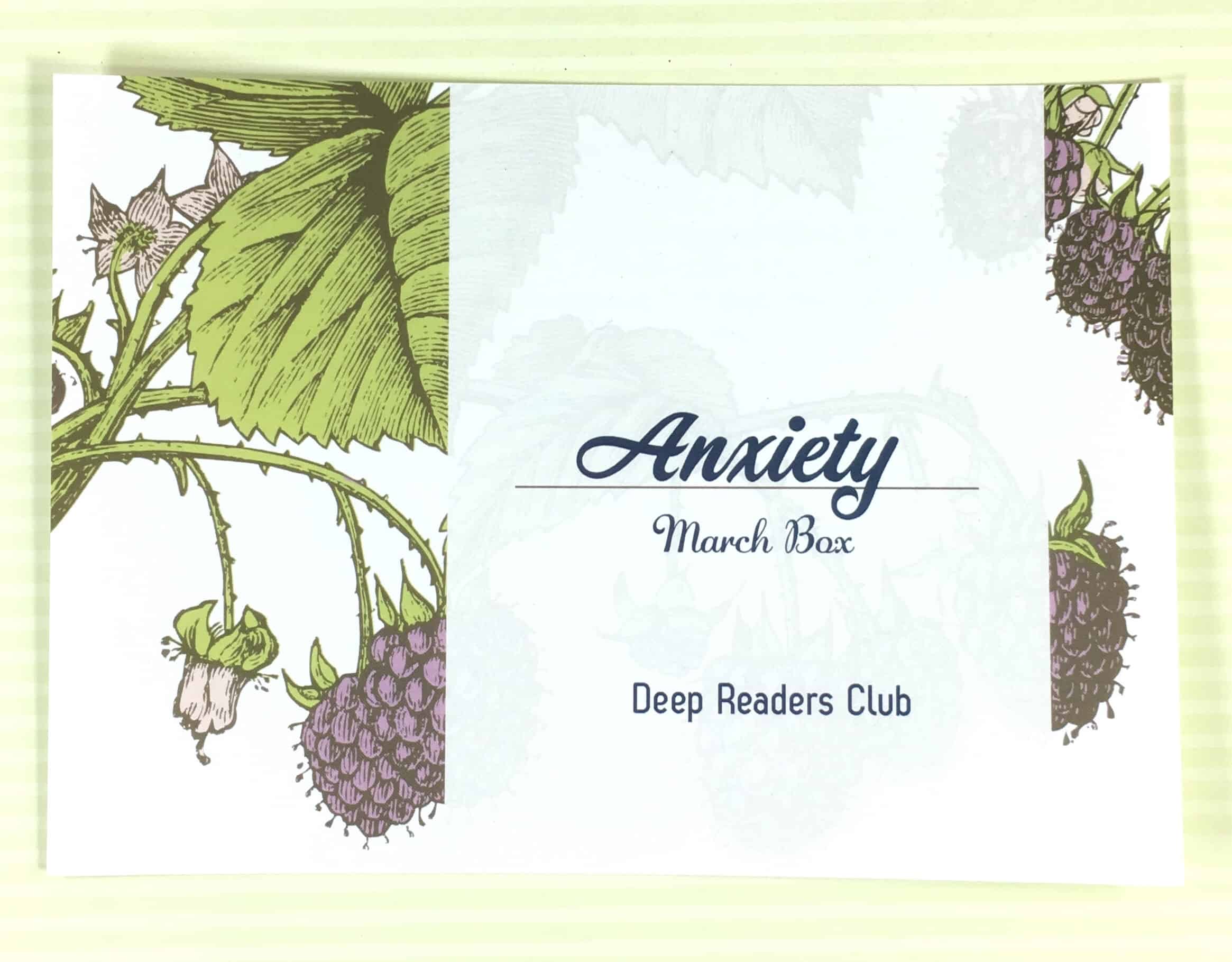 The theme this March 2018 is Anxiety.
The information card gives you a list of all the items inside the box.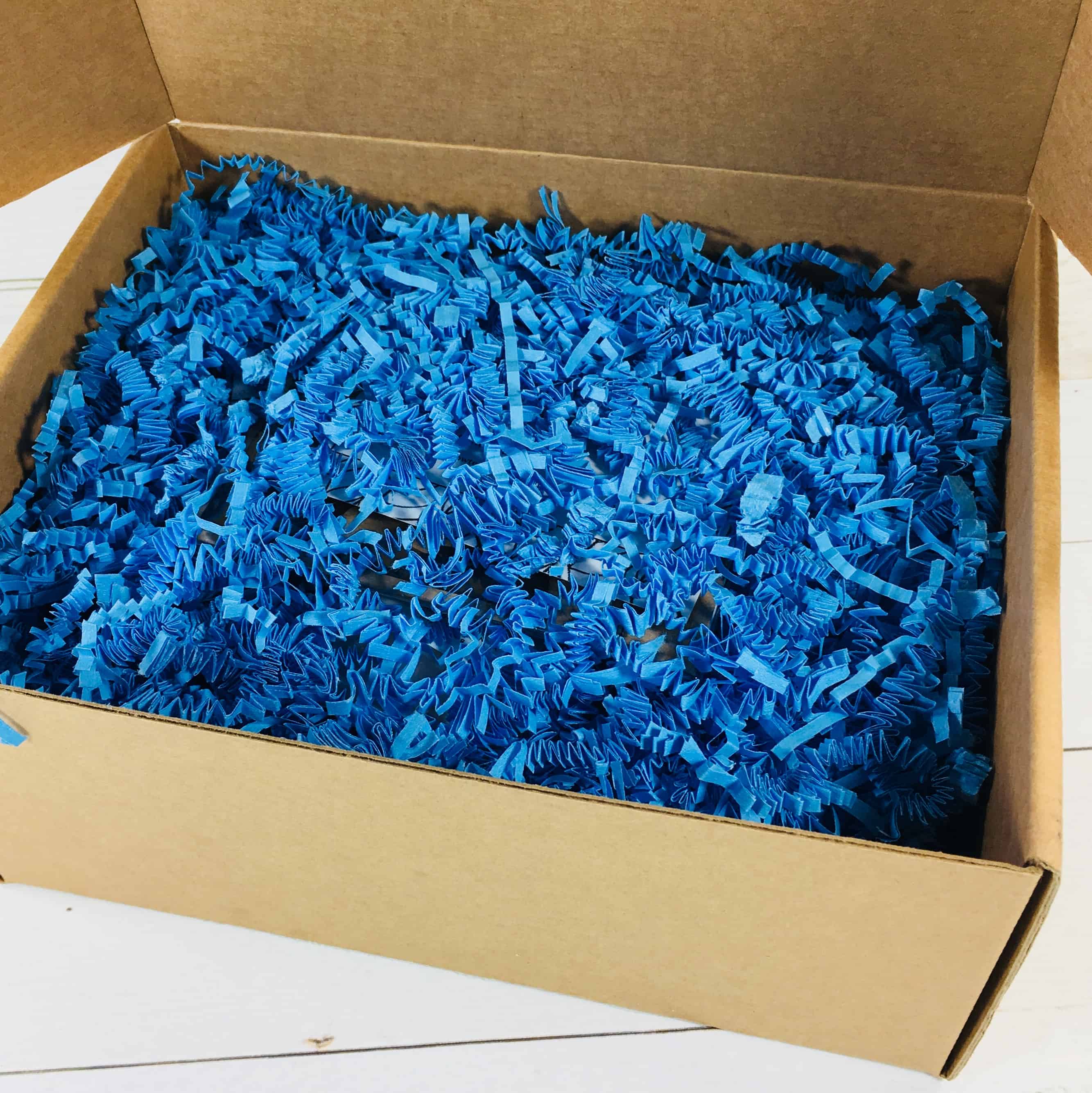 Lots of blue squiggles!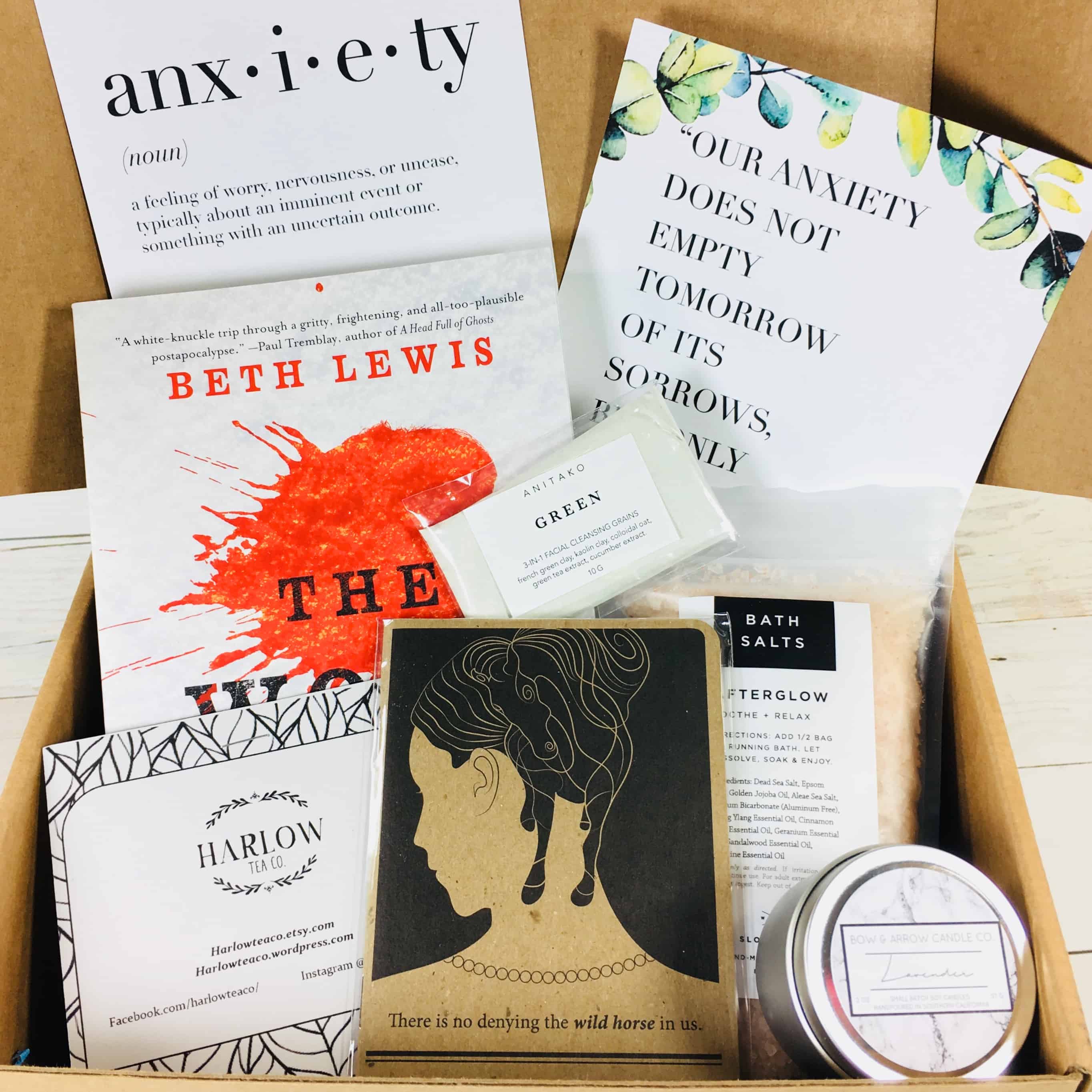 Everything in my box!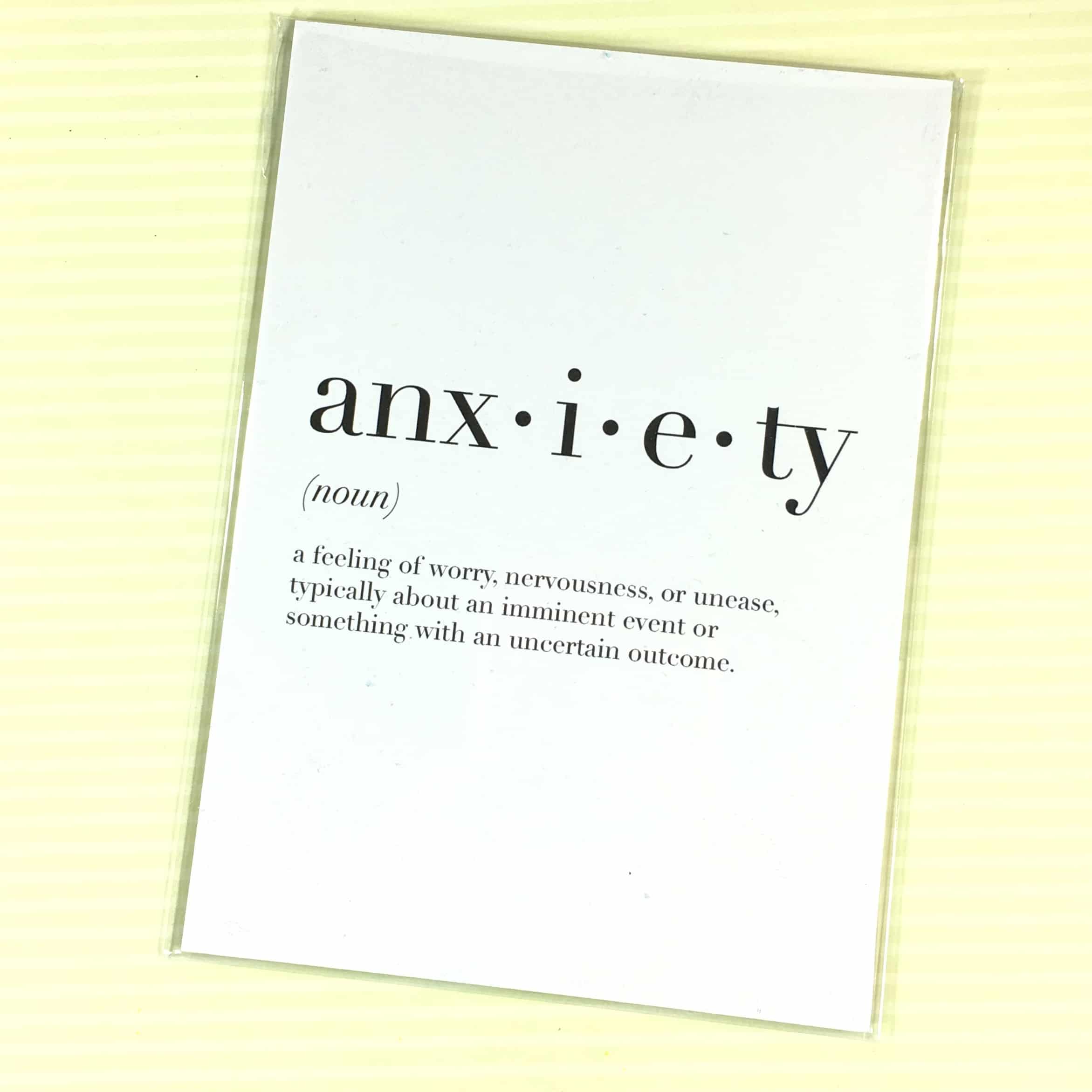 Typologie Paper Co. Anxiety Definition Art Print ($4.25) I didn't find this exact print but I found several that I liked and you can always request one to be made. It looks like the first three boxes of 2018 have included a similar definition print and I can't help thinking it would make a great wall grouping by the end of the year.
Typologie Paper Co. Anxiety Quote Print ($4.25) is made by the same vendor as the card above. I believe it is another custom made card. If you are in need of prints then please check out this Etsy vendor, she has over 2000 items listed!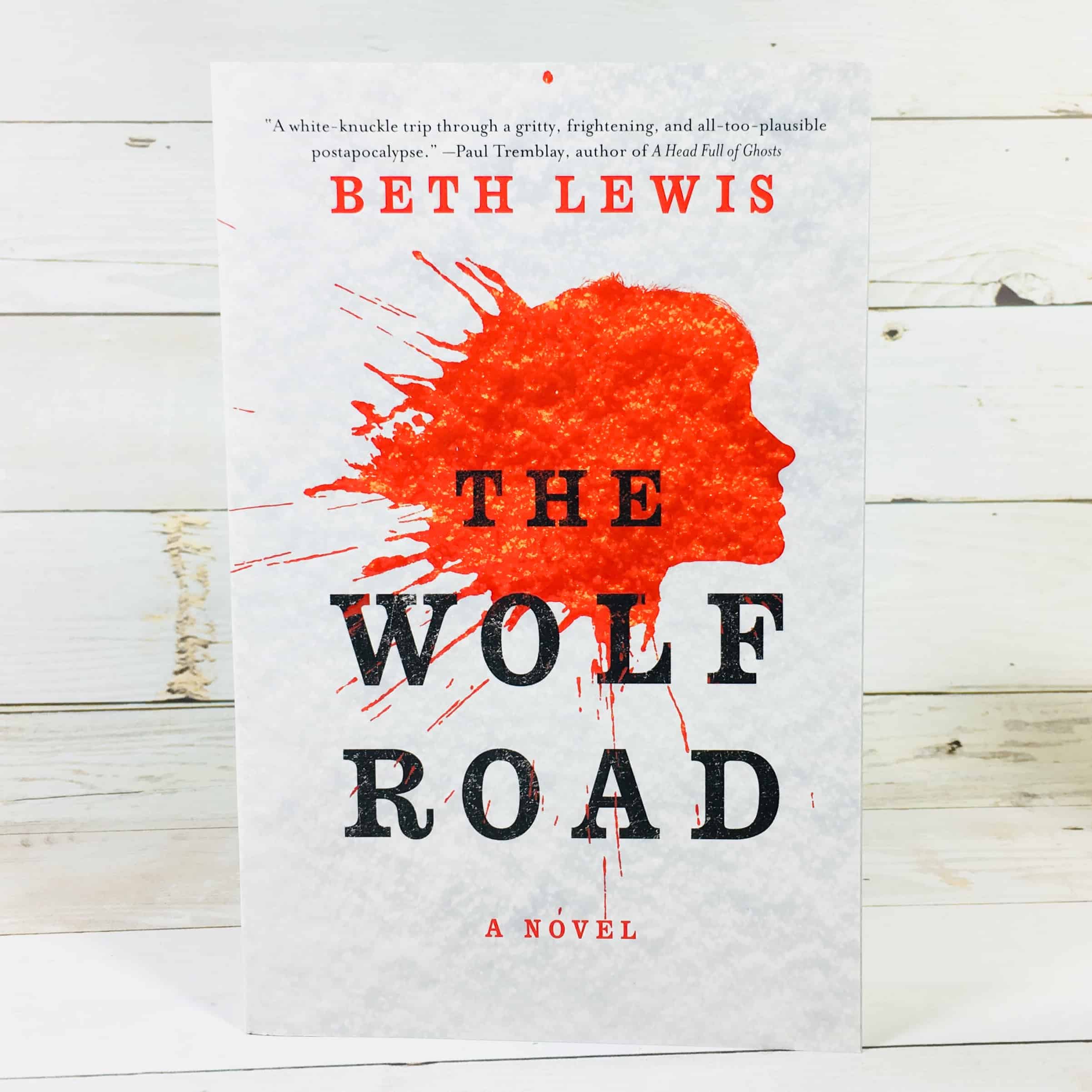 The Wolf Road by Beth Lewis ($16 list price, currently $10.87) falls under the post-apocalyptic, suspense, and thriller genres and has 4+ stars on Amazon.
Elka barely remembers a time before she knew Trapper.

She was just seven years old, wandering lost and hungry in the wilderness, when the solitary hunter took her in. In the years since then, he's taught her how to survive in this desolate land where civilization has been destroyed and men are at the mercy of the elements and each other.

But the man Elka thought she knew has been harboring a terrible secret. He's a killer. A monster. And now that Elka knows the truth, she may be his next victim.

Armed with nothing but her knife and the hard lessons Trapper's drilled into her, Elka flees into the frozen north in search of her real parents. But judging by the trail of blood dogging her footsteps, she hasn't left Trapper behind—and he won't be letting his little girl go without a fight. If she's going to survive, Elka will have to turn and confront not just him, but the truth about the dark road she's been set on.

The Wolf Road is an intimate cat-and-mouse tale of revenge and redemption, played out against a vast, unforgiving landscape—told by an indomitable young heroine fighting to escape her past and rejoin humanity.
Obvious State Virginia Woolf Quote Notebook ($3) I had to do a double take when I looked at this cover. It looked like a woman at first but then her hair looks like a horse!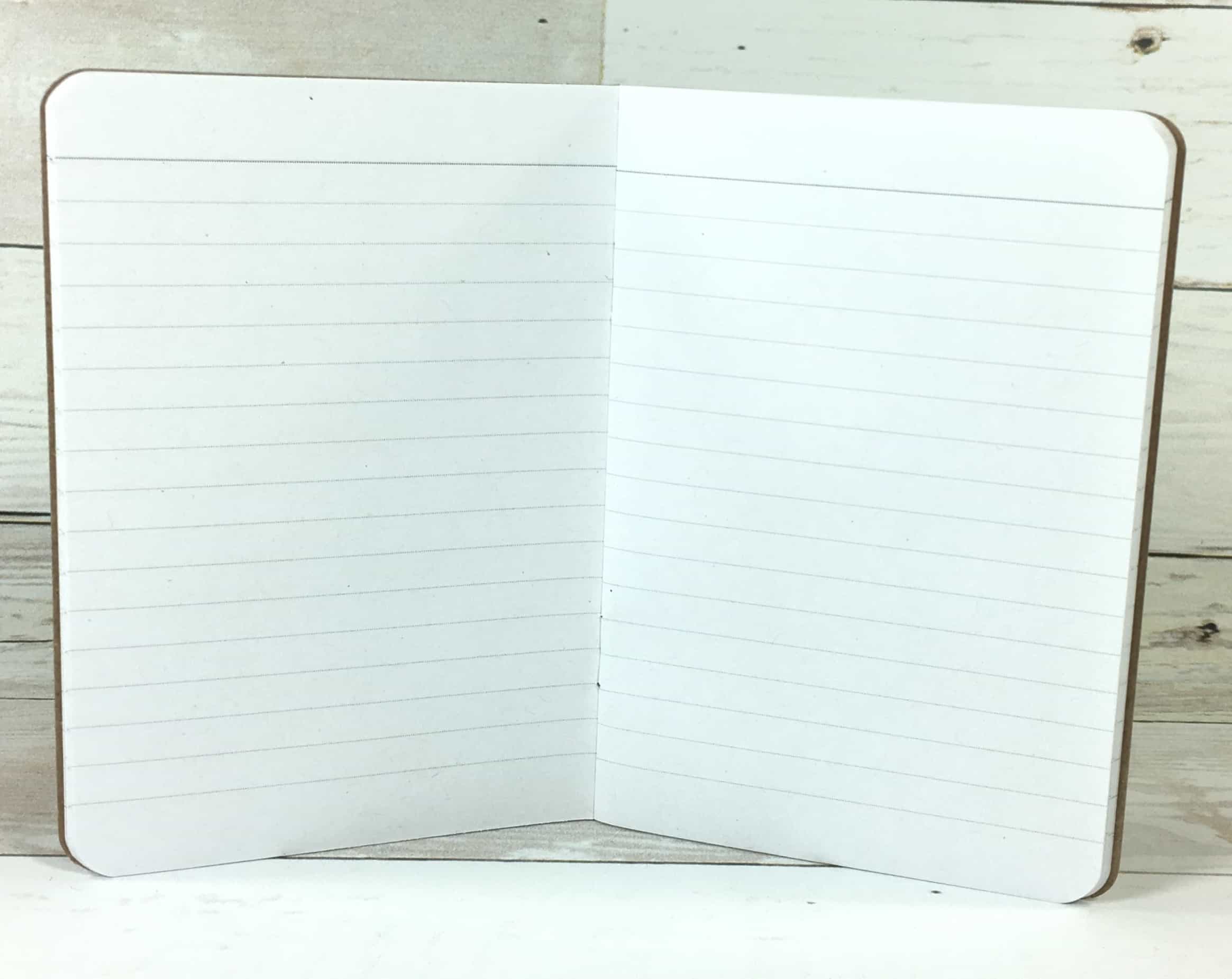 The notebook is small, 3.5 x 5, and would fit easily into a handbag. The pages are lined and printed on recycled paper with vegetable based ink.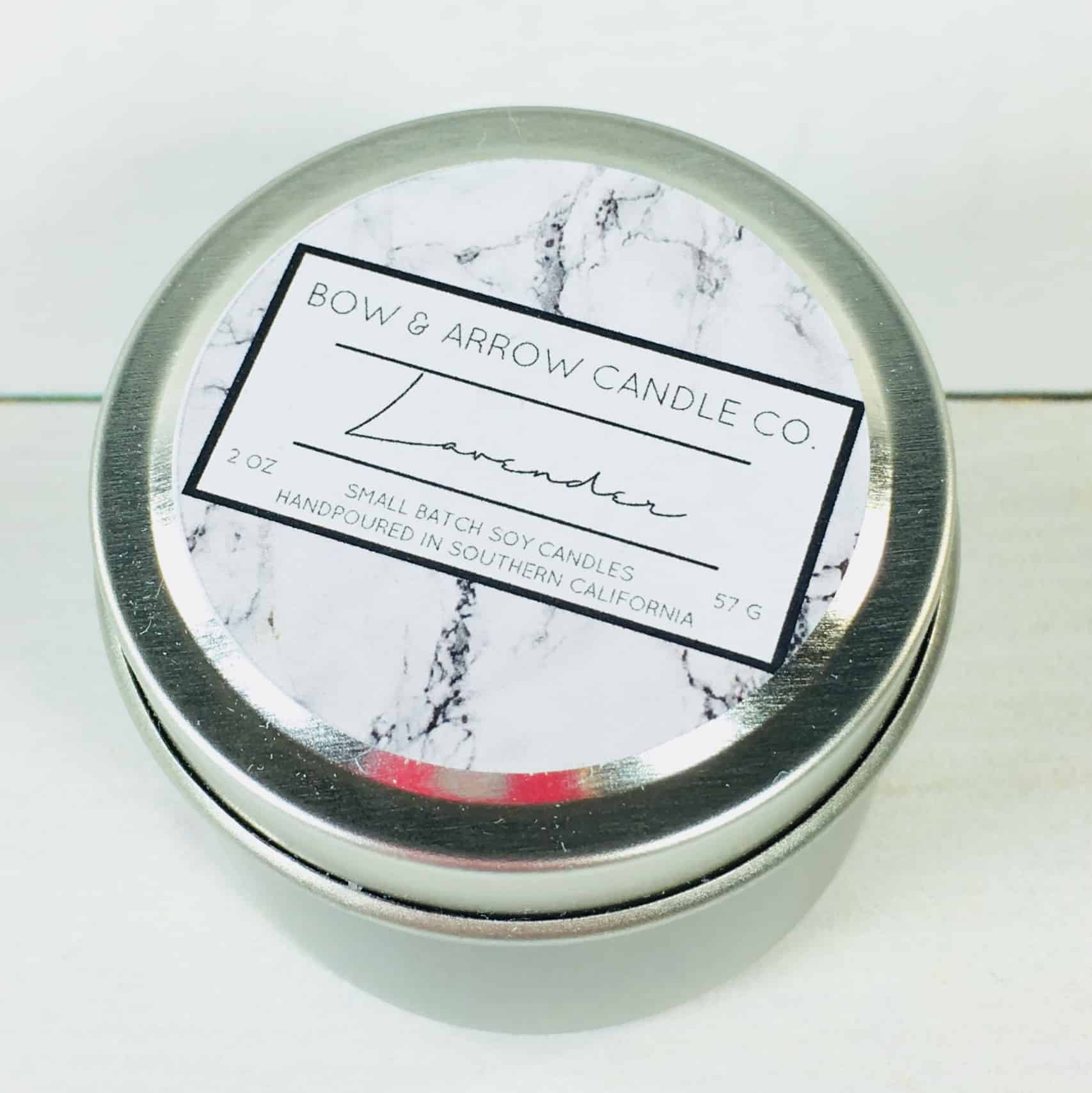 Bow & Arrow Candle Co Lavender Soy Candle ($5) Lavender has long been used as an anxiety reducer and fits perfectly with the theme of this box. This scent is "reminiscent of an enchanting meadow fringed with springs of lavender."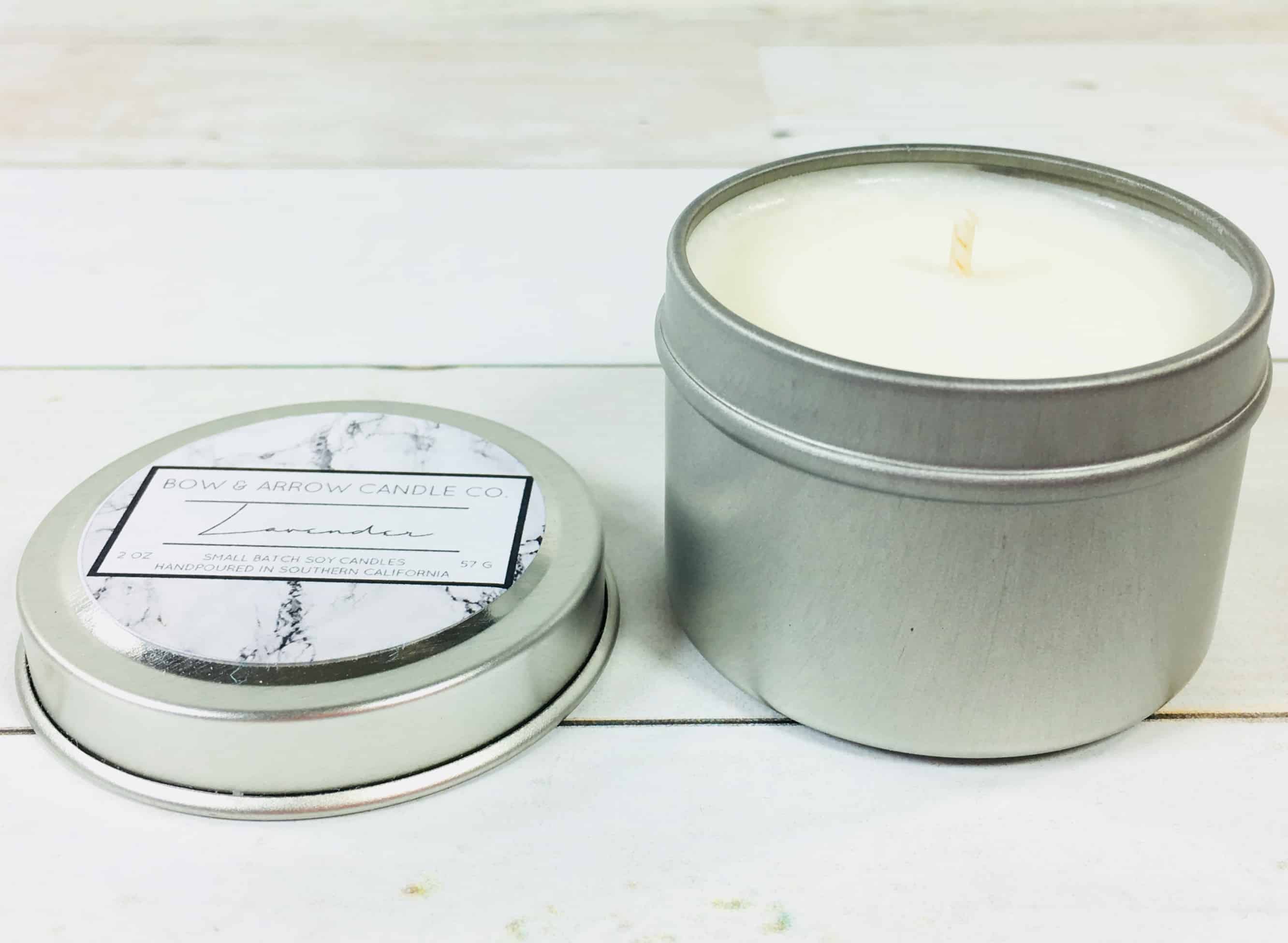 It doesn't smell strictly like lavender, but maybe lavender tinged with lemon. This size candle should burn for around 8-12 hours and is made from clean-burning soy wax.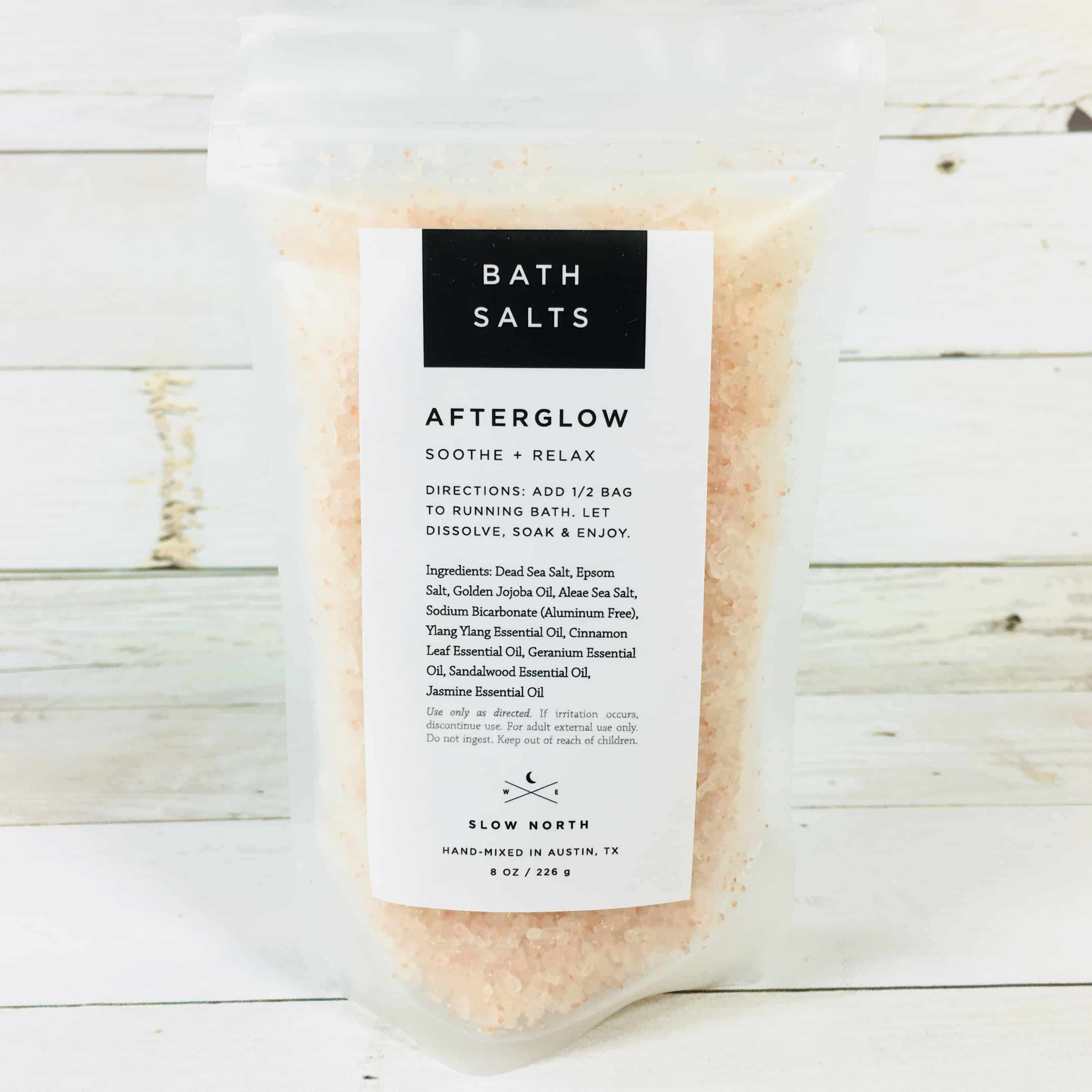 Slow North Afterglow Bath Salts ($10) I love to discover new-to-me brands from my hometown, Austin!
Afterglow is scented with ylang ylang, cinnamon leaf, geranium, sandalwood, and jasmine essential oils. It smells spicy and warm.
The pink comes from Alaea seat salts, which are from Hawaii. Dead Sea salt, Epsom salt, jojoba oil, and baking soda round out the list of ingredients. Pour half of the bag into tub before soaking your stress away.
Anitako Organics Green Facial Cleansing Grains ($2) Just like the bath salts above, this product is all-natural, my favorite kind of product!
The grains can be used as a cleanser or, if you have a bit more time, you can leave it on your face as a mask.
Unfortunately, I didn't get to try this product. As soon as I opened it up I could tell it was rancid. I went ahead and mixed it with water but it was just so off. I'm going to blame the oatmeal. According to the Etsy site, these products should have a shelf life of around 6 months after opening so it may be that I got an old sample.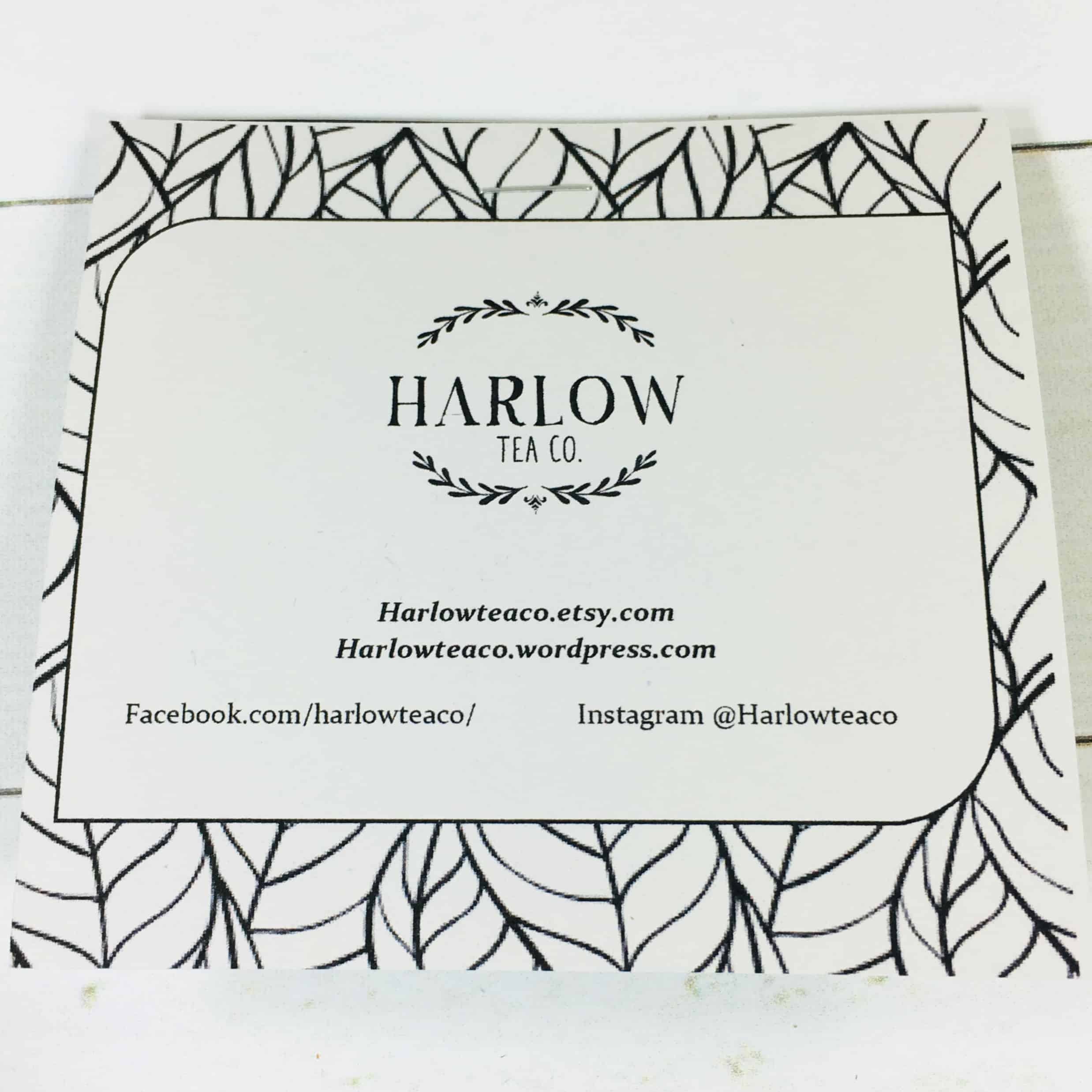 I love tea, tea is life, a day doesn't go by without my drinking a cup of tea or three.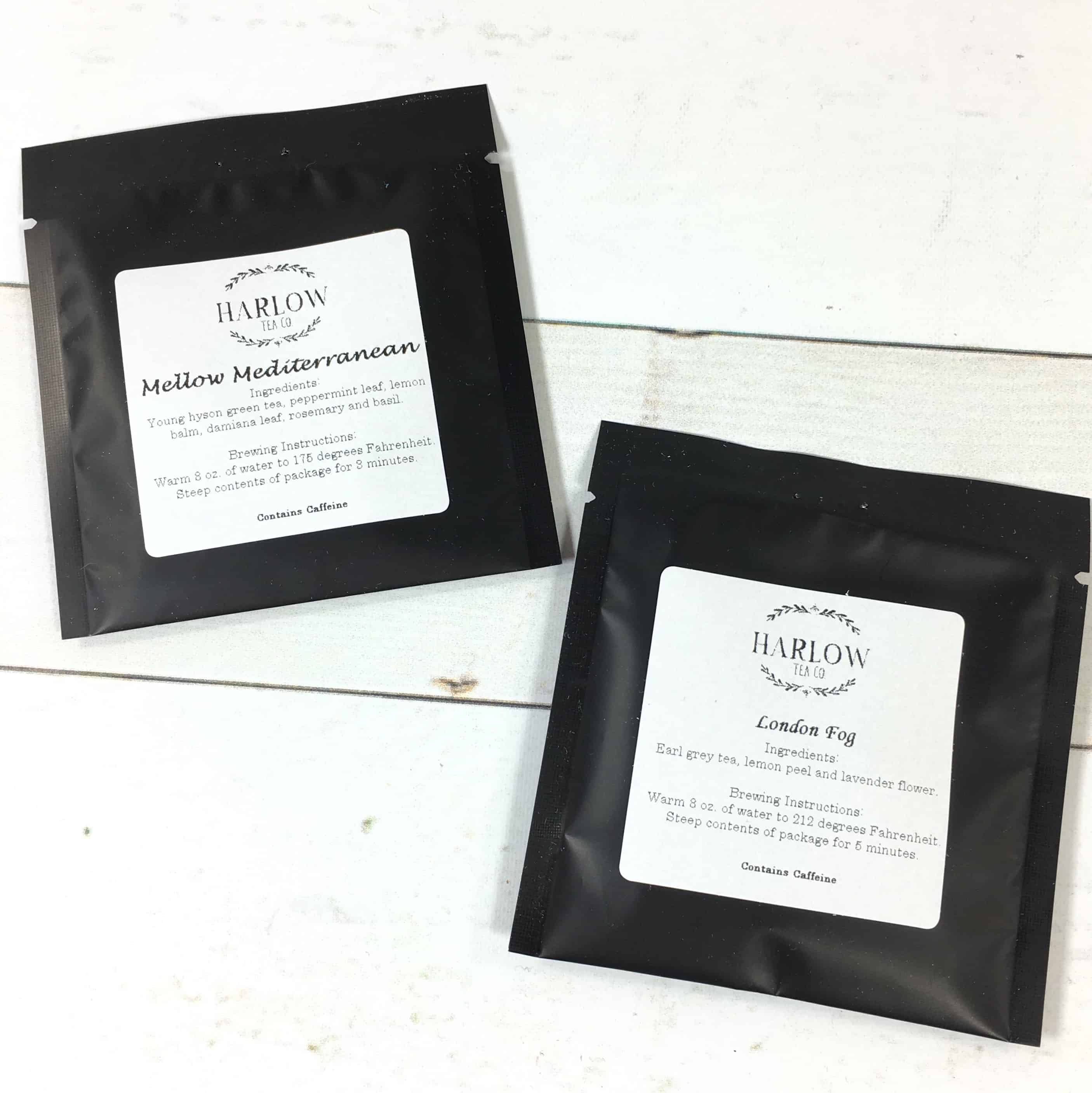 Harlow Tea Company Mellow Mediterranean & London Fog Tea ($4 each for 1oz bag, or buy samples for 50¢ each) I received two samples of tea from Harlow Tea Company and couldn't wait to try them out!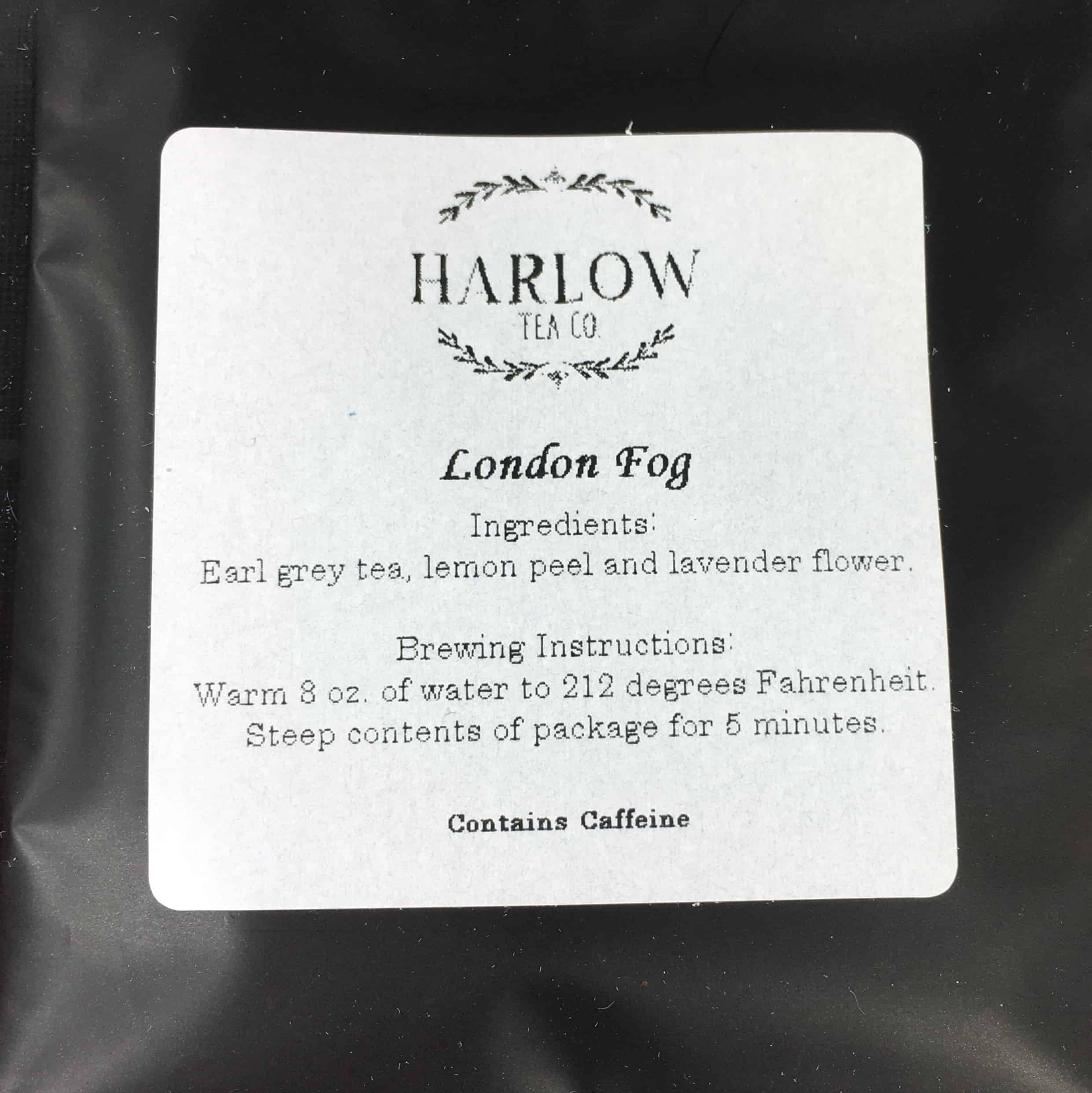 When given a choice in teas I always go for the black tea first. Harlow's London Fog is made with black tea, lemon peel, and lavender.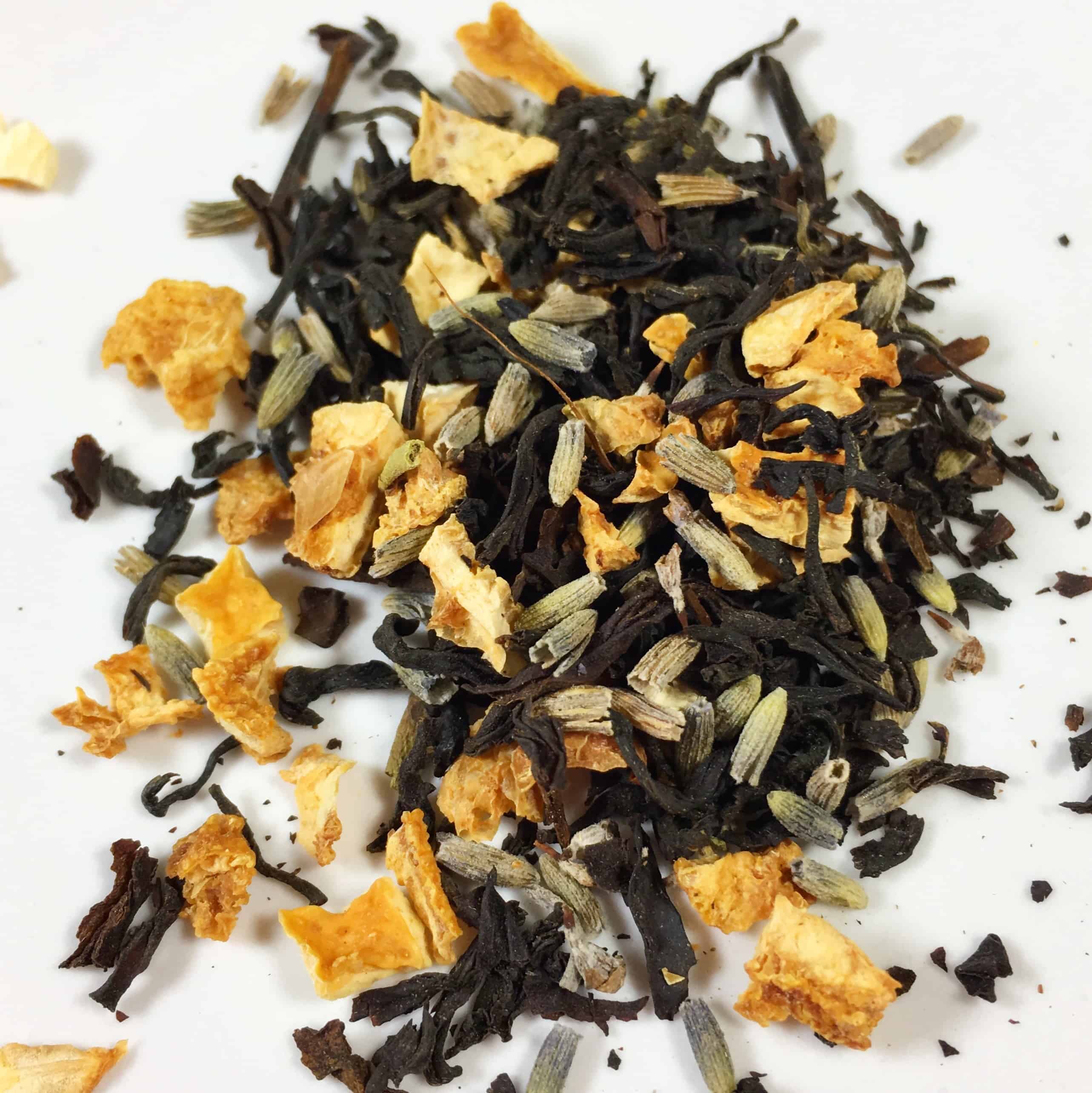 Look at those pretty pieces! I steeped following the instructions and found the flavor to be very light with floral notes. It was slightly bitter, but then most black tea steeped with boiling water will be. It wasn't my cup of tea, I think it needed more black tea and less lemon, but we all have different tastes and that is just my opinion. I did add milk and sugar to taste.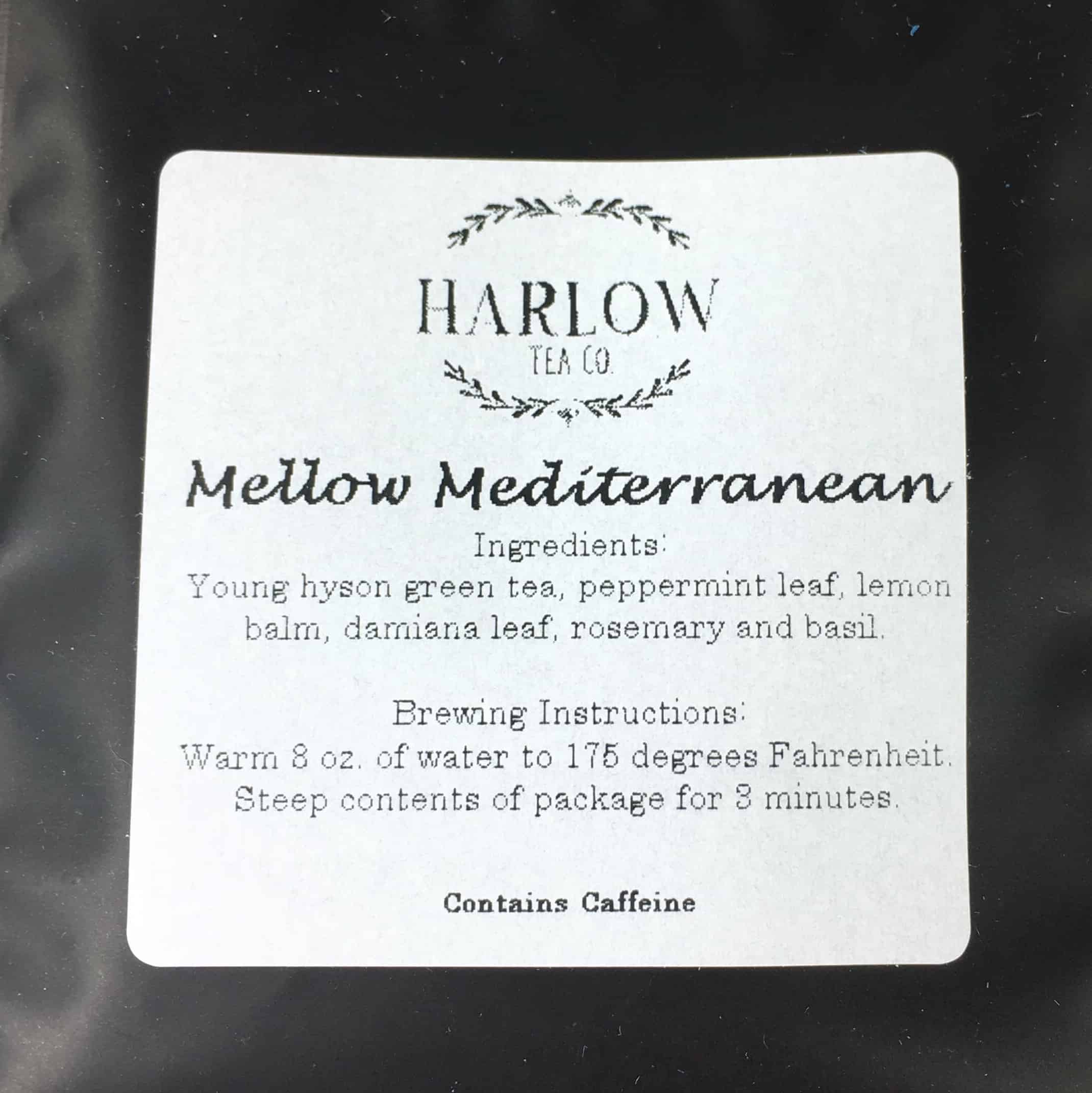 I almost tried this in the evening, I think the word "mellow" threw me off, but then I noticed that this is a green tea and saved it for the next morning.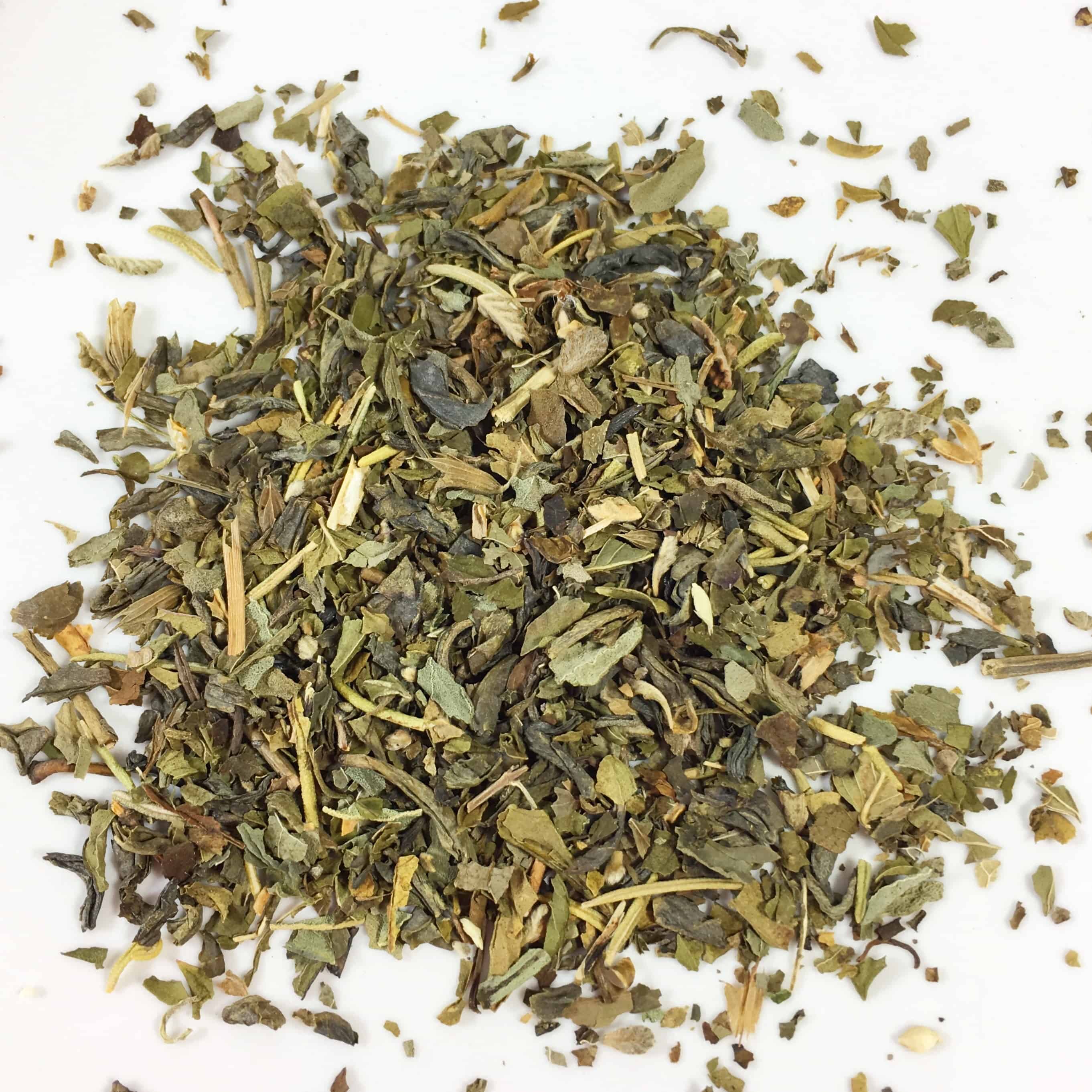 I had to look up "Young Hyson green tea" and it turns out it's a bit pungent and earthy. The other ingredients are peppermint leaf, lemon balm, damiana leaf, rosemary, and basil. The smell when I opened it up was anything but mellow, it was a vibrant uplifting peppermint scent, which I love! The taste wasn't bitter (make sure not to boil the water!) and it had more of a "green" smell after steeping. The flavor was different from my usual green teas, maybe earthy is a good descriptor.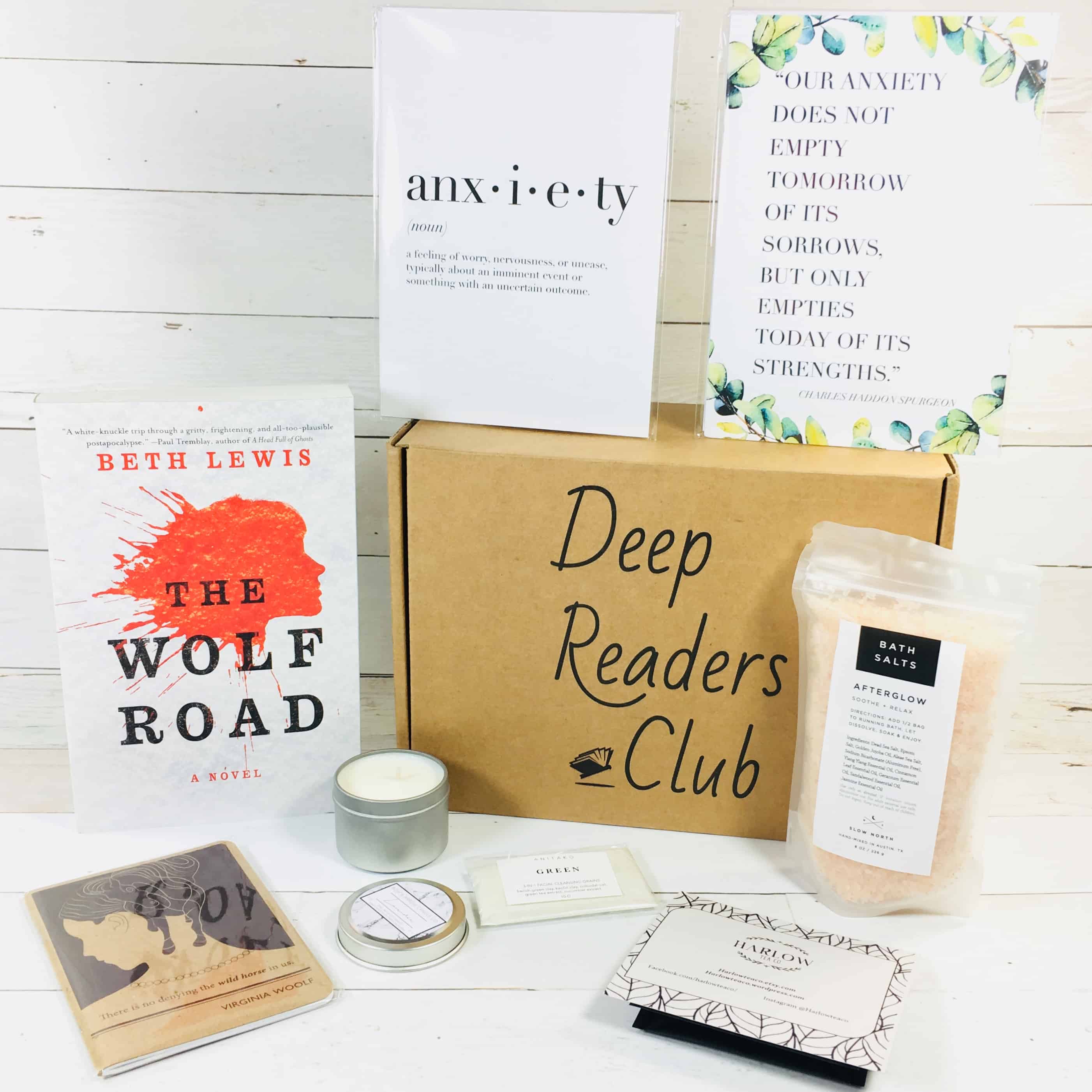 I enjoyed my first Deep Readers Club box! I haven't read this book yet but it was originally published in 2016. One thing that I appreciate about this company is that they will announce the next month's theme by the 15th, so if you've already enjoyed a particular offering, you can email Deep Readers Club and ask about the alternate choices – they have two other books on stand-by, just in case. The candle and bath salts were very relaxing, the teas were pretty good, and the prints are of nice quality and can help you focus on the theme throughout the month if you place them somewhere prominent. The only downside was a bad mask sample. My box had a value of around $40.37, which falls below the price of the box plus shipping. I would like to see the value come up a bit, maybe a bigger serving of tea or an additional item would round out the box nicely. Of course, I didn't have to pay for shipping from each Etsy site and I did discover some new brands, so that's always a nice advantage too.
What do you think of this month's Deep Readers Club?