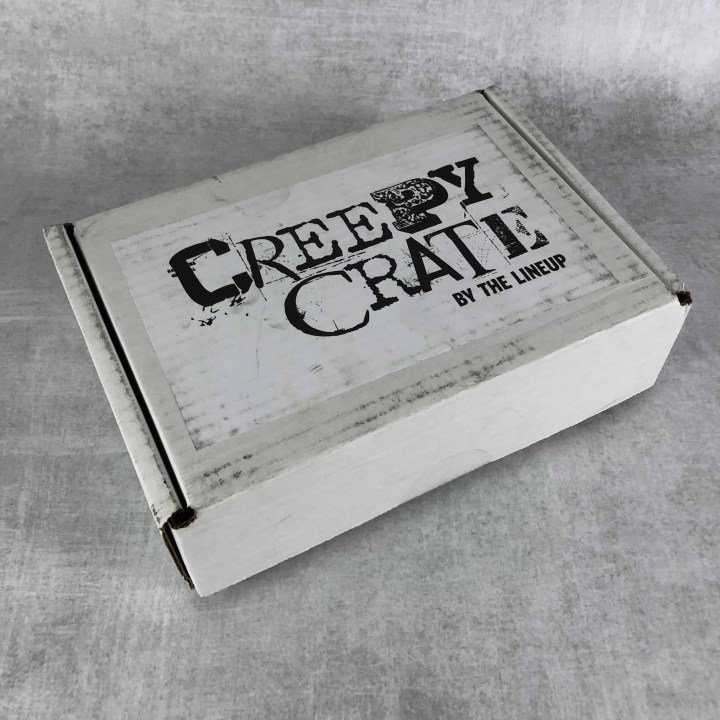 Creepy Crate is a subscription box full of items from many different horror properties. There are items you may not expect, but unlike that noise you hear outside your window, it's generally something pretty cool.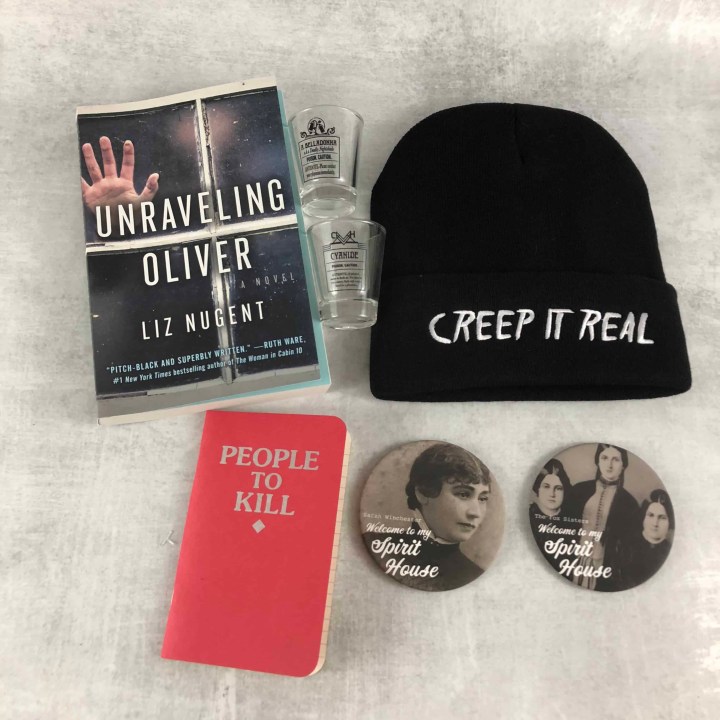 All of the creepy contents!
DEAL: Save $5 off your first Creepy Crate! Use coupon code HELLOSUB5.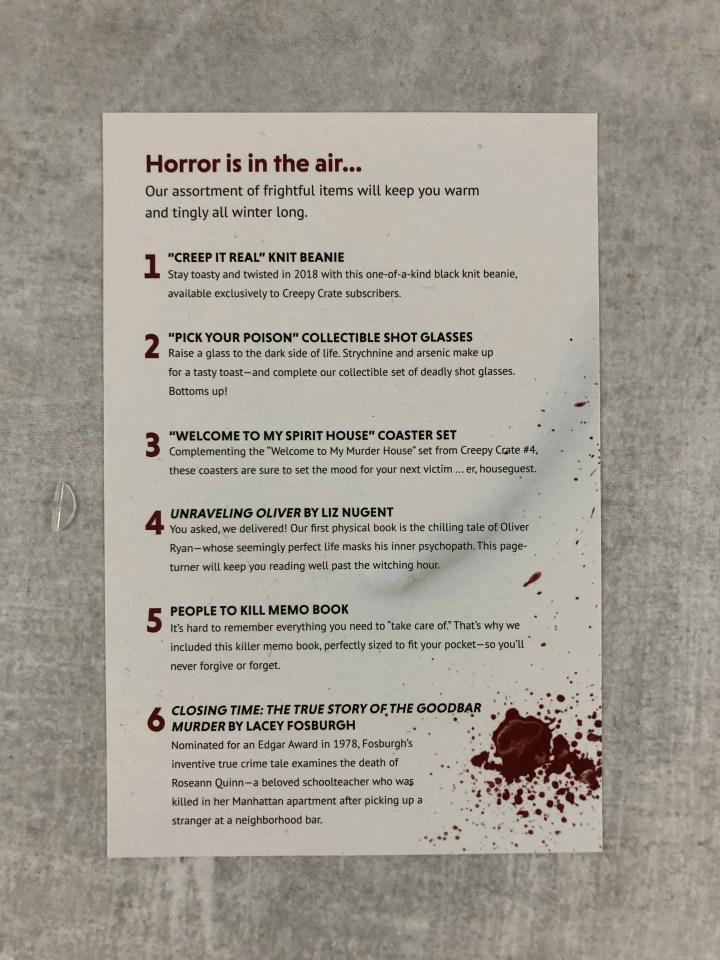 They included a list of the items, plus a little background.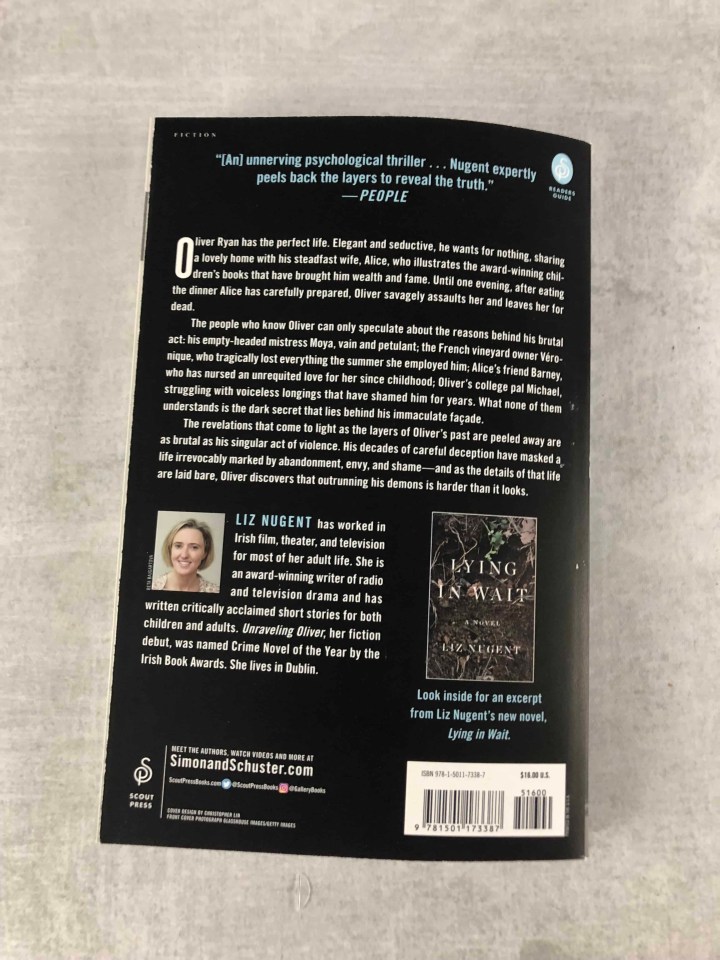 Unraveling Oliver by Liz Nugent – It's a freaky psychological fiction novel, which only has a few dialogues but a really engrossing narrative. I really like receiving these kinds of books from Creepy Crate.
Oliver Ryan has the perfect life. Elegant and seductive, he wants for nothing, sharing a lovely home with his steadfast wife, Alice, who illustrates the award-winning children's books that have brought him wealth and fame. Until one evening, after eating the dinner Alice has carefully prepared, Oliver savagely assaults her and leaves her for dead.

But why?

The people who know Oliver can only speculate about the reasons behind his brutal act: his empty-headed mistress Moya, vain and petulant; Veronique, the French chatelaine who tragically lost everything the summer she employed him in her vineyard; Alice's friend Barney, who has nursed an unrequited love for her since childhood; Oliver's college pal Michael, struggling with voiceless longings that have shamed him for years. What none of them understands is the dark secret that lies behind his immaculate façade.

The revelations that come to light as the layers of Oliver's past are peeled away are as brutal as his singular act of violence. His decades of careful deception have masked a life irrevocably marked by abandonment, envy, and shame—and as the details of that life are laid bare, Oliver discovers that outrunning his demons is harder than it looks.

With its insight into the mind of a psychopath emerging from the wreckage of his own misbegotten past, Unraveling Oliver is a chilling page-turner, brilliantly crafted and unexpectedly moving, by a stunning new voice in fiction. Liz Nugent "presents a fresh look at a man hiding his violent personality in this intense character study" (Publishers Weekly, starred review). As powerful as Patricia Highsmith's unforgettable noir classic, The Talented Mr. Ripley, Unraveling Oliver will enthrall you from its mesmerizing opening line to its equally shocking last page.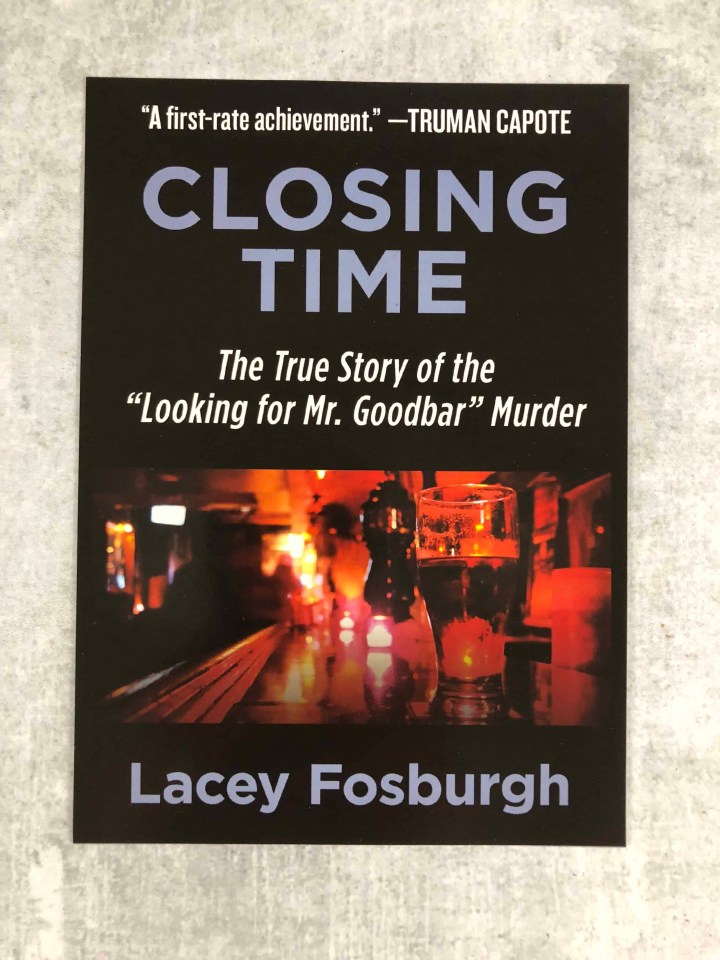 Closing Time by Lacey Fosburgh – Fans of true crime stories will surely like this one. It tells us that people could have a dark side, although it doesn't seem obvious on the surface. The story as a whole is thought provoking, while the characters are well-written.
In 1973, Roseann Quinn, an Irish-Catholic teacher at a school for deaf children, was killed in New York City after bringing a man home to her apartment from an Upper West Side pub. The crime would not only make headlines, but would soon be fictionalized in the #1 New York Times–bestselling novel Looking for Mr. Goodbar and adapted into a film of the same name, starring Diane Keaton and Richard Gere. The case evolved a cultural phenomenon, sparking debates about the sexual revolution and the perils of the "pickup scene" at what were popularly known as singles bars.

In this groundbreaking, inventive true crime tale, the New York Times reporter first assigned to the story offers "a meticulous, investigative account of the so-called Goodbar killing" (Los Angeles Times). Using a dramatization technique in which she gives the victim a different name, Lacey Fosburgh veers between the chilling, suspenseful personal interactions leading up to the brutal stabbing and the gritty facts of the aftermath, including the NYPD investigation and the arrest of John Wayne Wilson.

The result is a must-read that earned an Edgar Award nomination for Best Fact Crime, and a classic of the genre that Men's Journal described as "more riveting, and more tragic, than the Judith Rossner novel—and the 1977 movie Looking for Mr. Goodbar." In the words of the New York Times, "Fosburgh writes with compassion of these sick and shattered lives."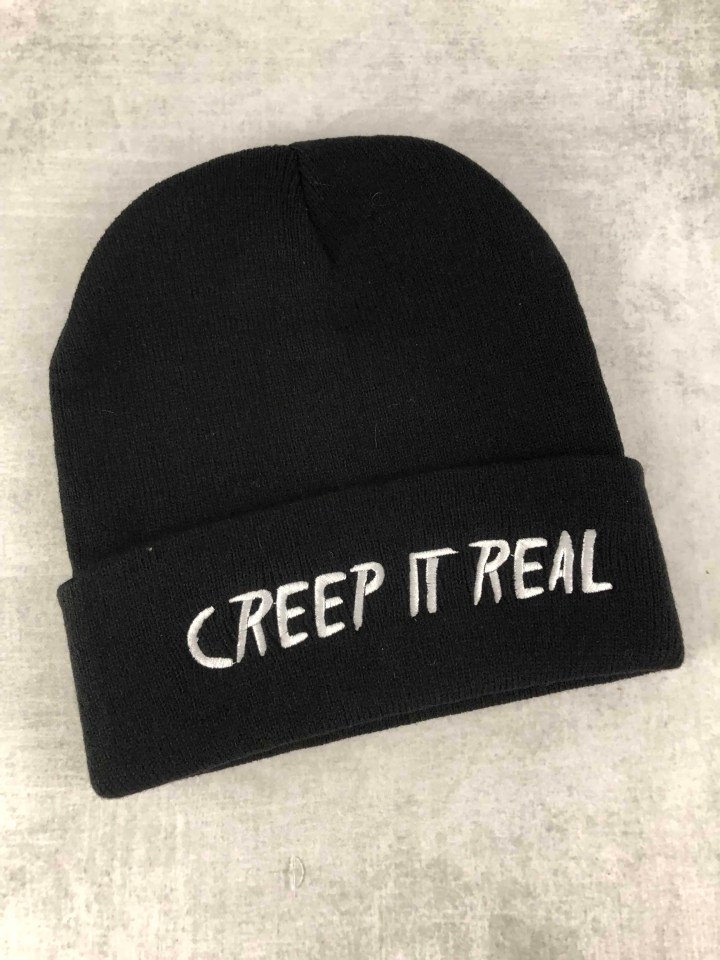 Creep It Real Beanie – This black knit beanie, a Creepy Crate exclusive item, has "creep it real" embroidered in front. It's a great accessory to keep you toasty (and twisted!) in this cold weather.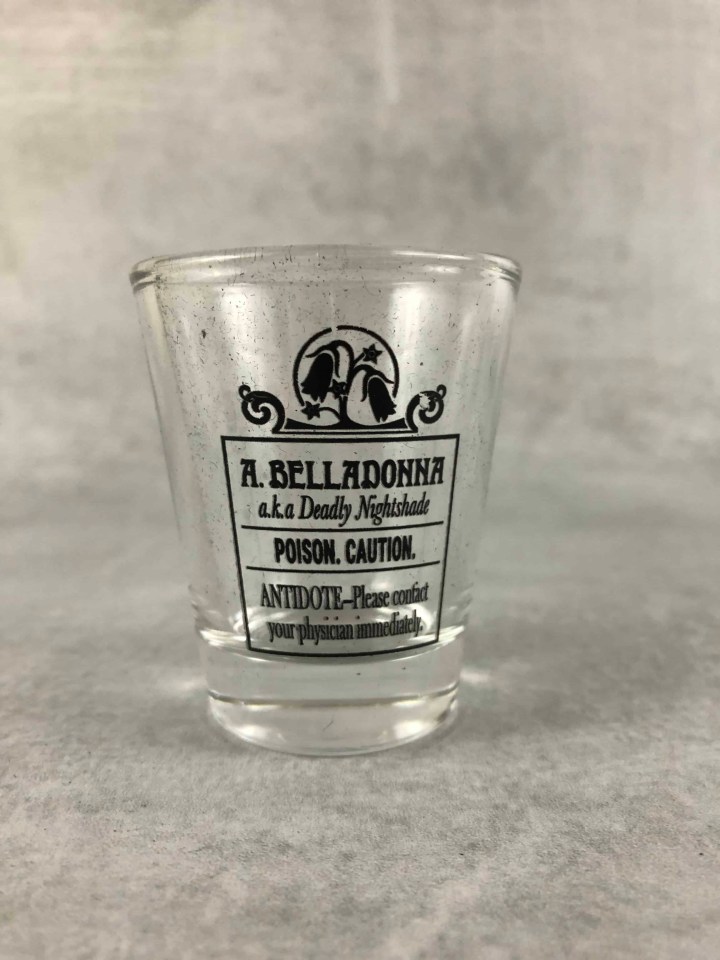 Poison Shot Glasses – The shot glass features a description of a poison, plus what to do if ingested. It's such a unique shot glass, which would also be perfect for display if you don't drink.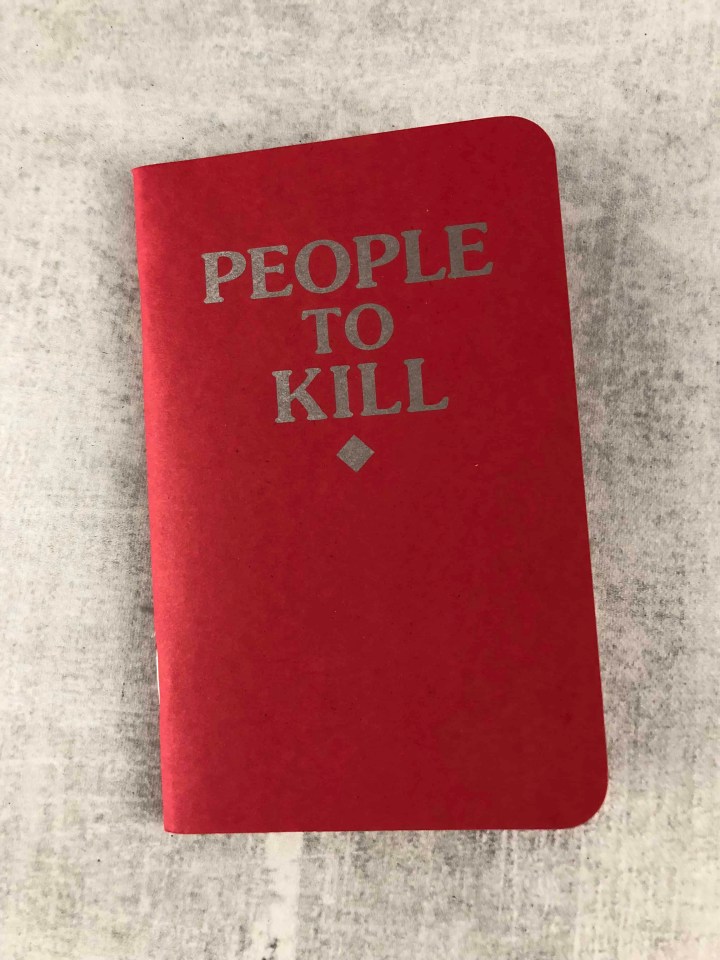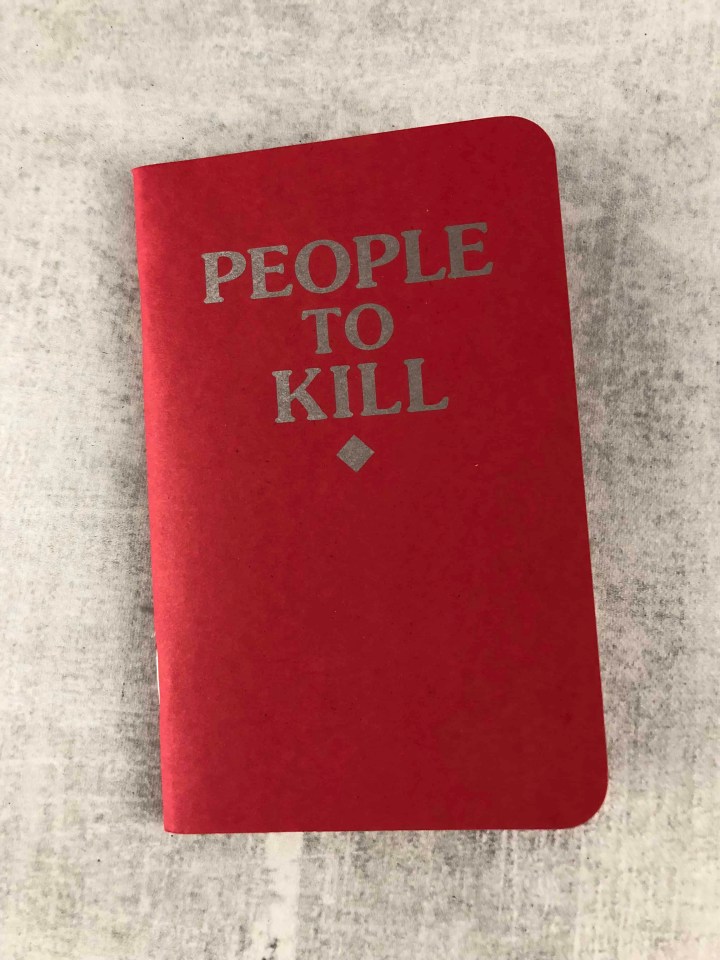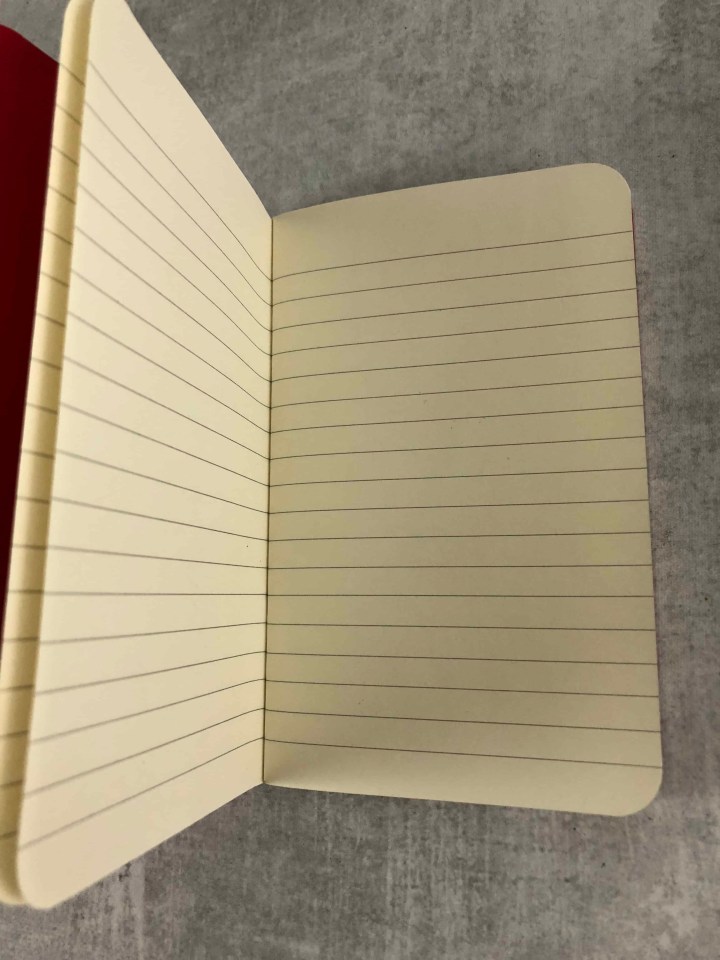 People To Kill Notebook – I'm not a fan of the name of the notebook, but it's a nice sized notepad. It's lined and the paper is high-quality too.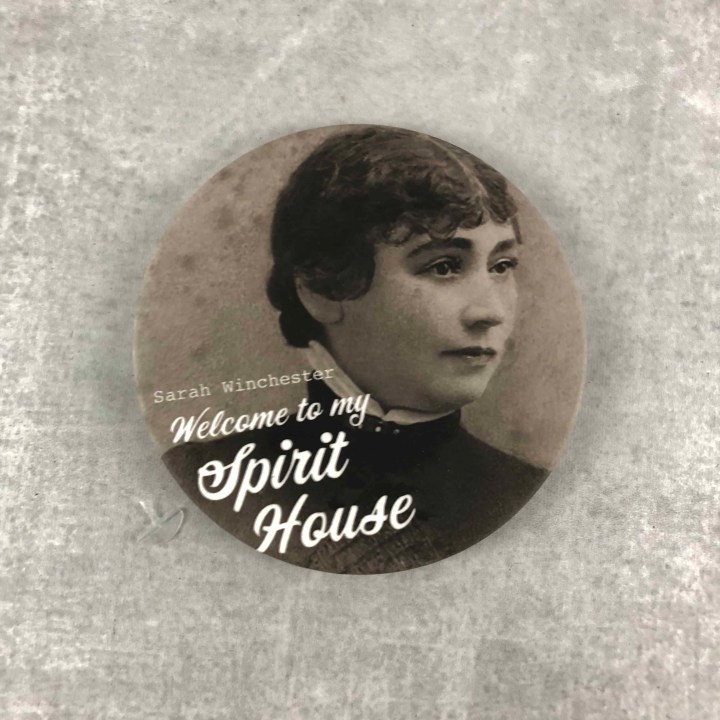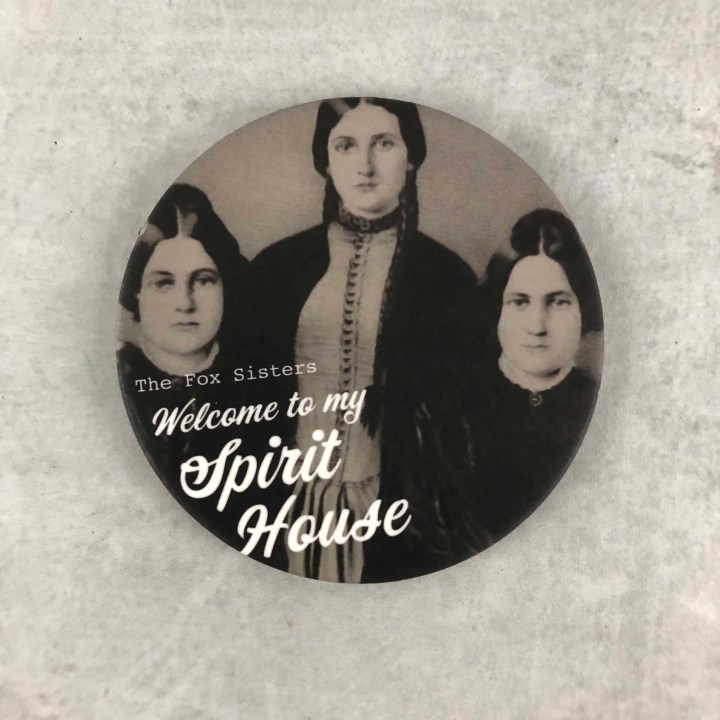 Welcome to my Spirit House Coasters – This coaster set complements the "Welcome to My Murder House" set from Creepy Crate #4. The coasters feature The Fox Sisters and Sarah Winchester.
Creepy Crate was totally creepy, yet fun to look through. I like the homages to some of my favorite properties and I'm happy with the inclusion of the books this month, since both stories are spine tingling and engaging. It's a great subscription to try whether you're simply into spooky reads or a horror fan in general!
What do you think of this spooky subscription?