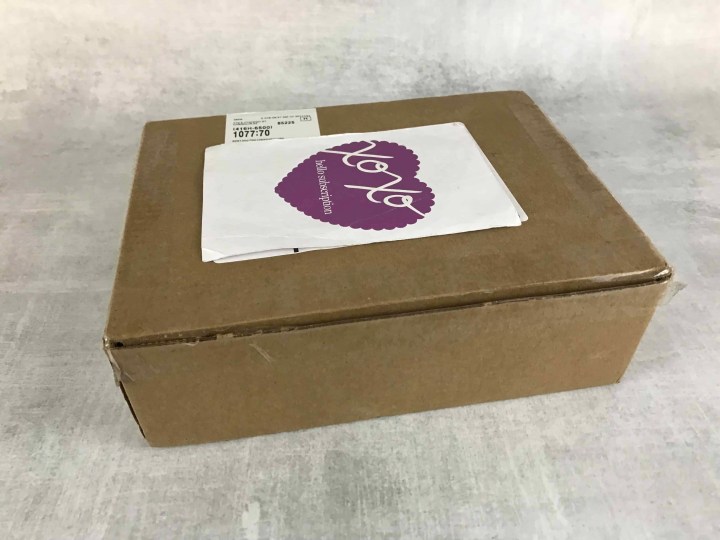 Cocotique is a deluxe beauty box subscription service for women of color and diverse ethnicities. Each month, Cocotique will ship a specially curated deluxe box filled with 5-8 sample size and full-size beauty and lifestyle products for just $20 including free shipping. After trying out your samples, you can then purchase the full-size products in the Cocotique Shop.
Cocotique offers an exciting and fun experience for women of color who love beauty and are in search of an affordable way to try new beauty and lifestyle brands.
The list of contents with prices for the full size product, websites, and a few promo codes for extra sweet savings.
DEAL: Get 10% off your entire subscription. Use coupon code BOX10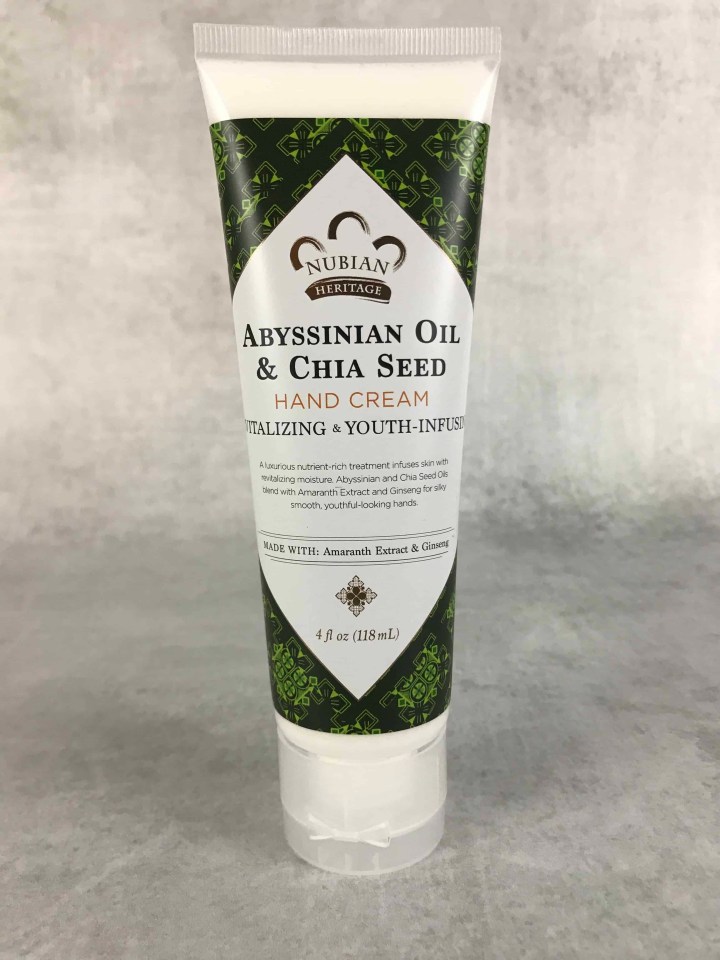 Nubian Heritage Abyssinian Oil & Chia Seed Hand Cream. This is like putting silk gloves on your hands. It left my hands smooth and youthful looking. I love the scent too, it's like traveling to a tropical land without the price tag. I am keeping this hand saver in my purse for all of my dry hand needs.
Hairette Kokum Butter & Maruia Oil Co-Wash. This co-wash both cleanses and conditions your hair, two steps in one. A unique formula of castor seed oil, horsetail, chamomile, hops, and henna plus coconut oil. I haven't used a co-wash but just the smell of this one makes me want to jump in the shower and wash my hair. Even more exciting is this is available in select Target Stores… one more reason to love Target.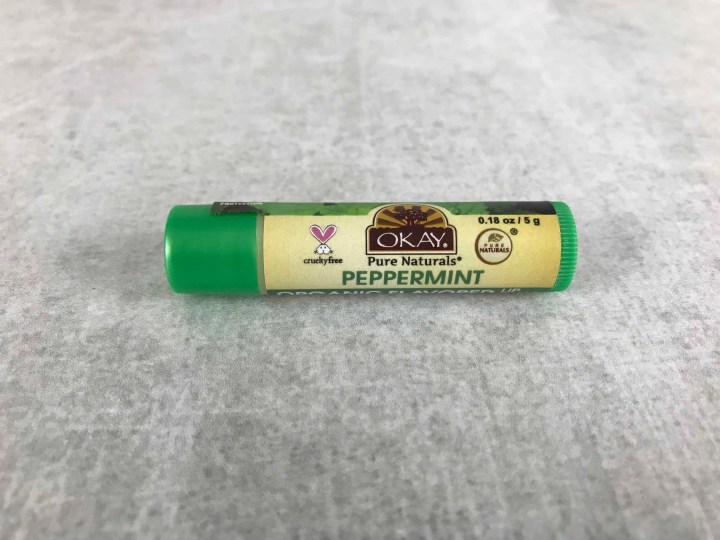 Okay Pure Naturals Lip Balm. I received peppermint and then it was promptly taken away from me by my husband. What we both like about this product besides it being cruelty free, is the light weight formula. It feels like nothing is going on my lips but they are super soft and moist.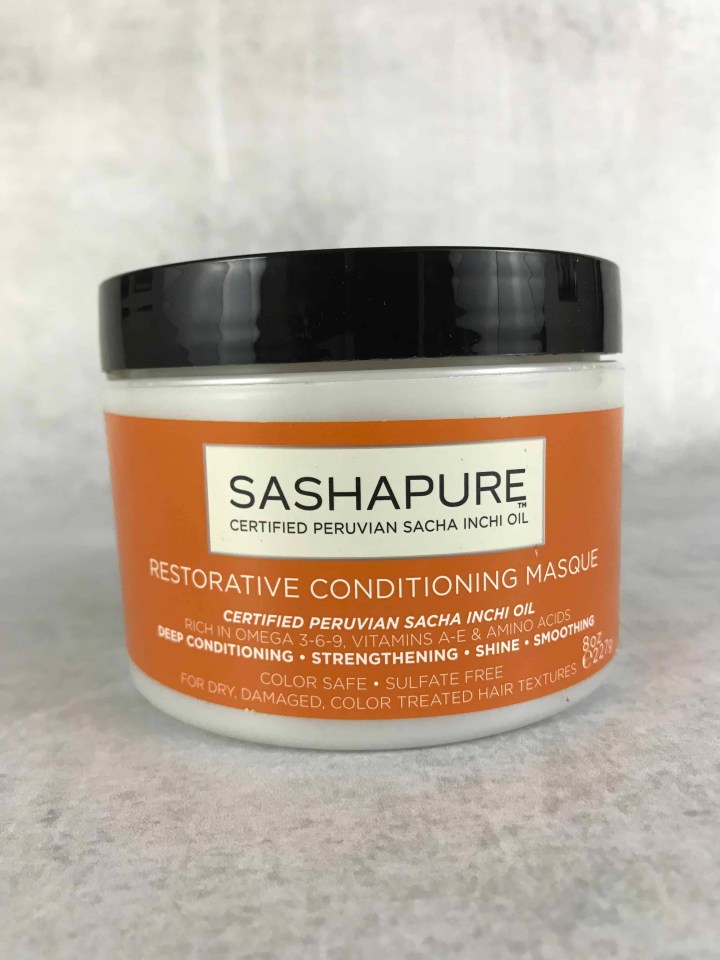 Sashapure Restorative Conditioning Masque. An optimal blend of handpicked, certified organic, wild crafted ingredients that restore strength, elasticity and moisture for smoother, shinier, renewed hair. This is the second time I've received this product and I'm so glad since my daughter makes me share it with her. We do a treatment and go about cooking dinner and the what not… this product is amazing.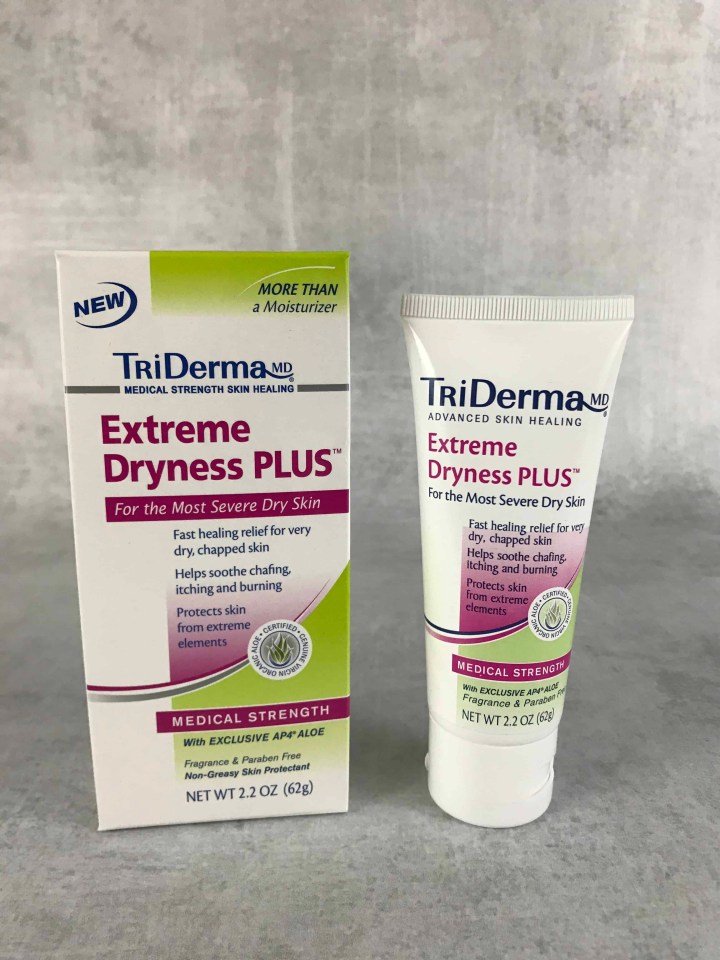 Triderma Extreme Dryness Plus. Oh, my goodness, this product is great at repairing winter cracked and dry hands. My husband even likes this product because it's non-greasy and a little goes a long way. This might be the best product this month!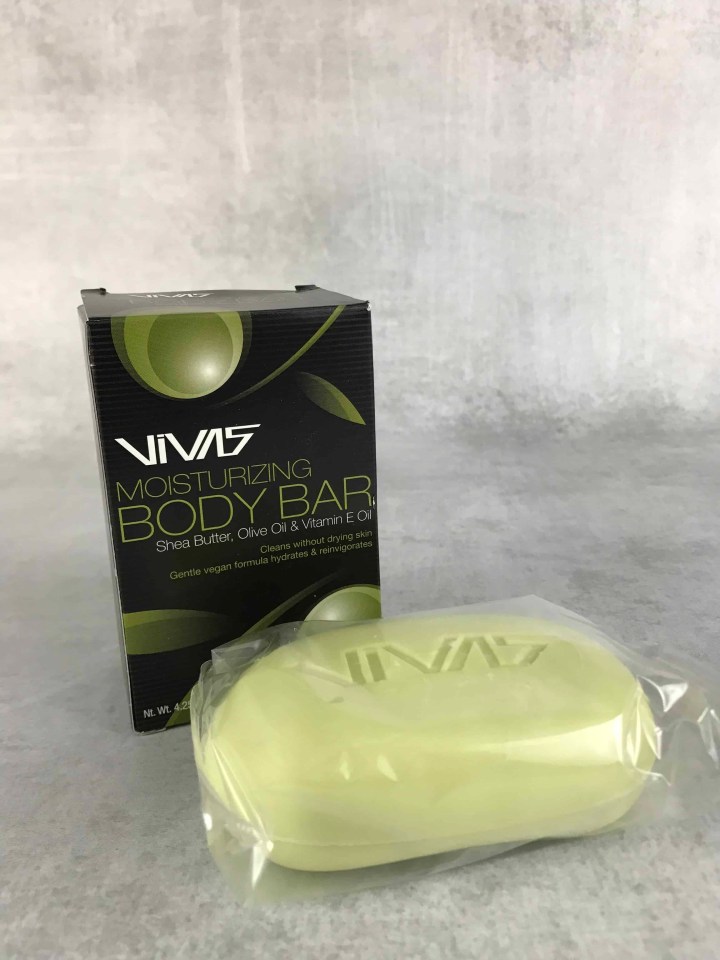 Vivas Moisturizing Body Bar. This great vegetable based bar is enhanced with shea butter, olive oil, jojoba oil, coconut oil, and vitamin E. It helps make my skin become irresistibly soft. This is another item I've gotten before but I was overjoyed to see it again. This bar made me reconsider my no bar soap ideas because it's seriously better than most body washes.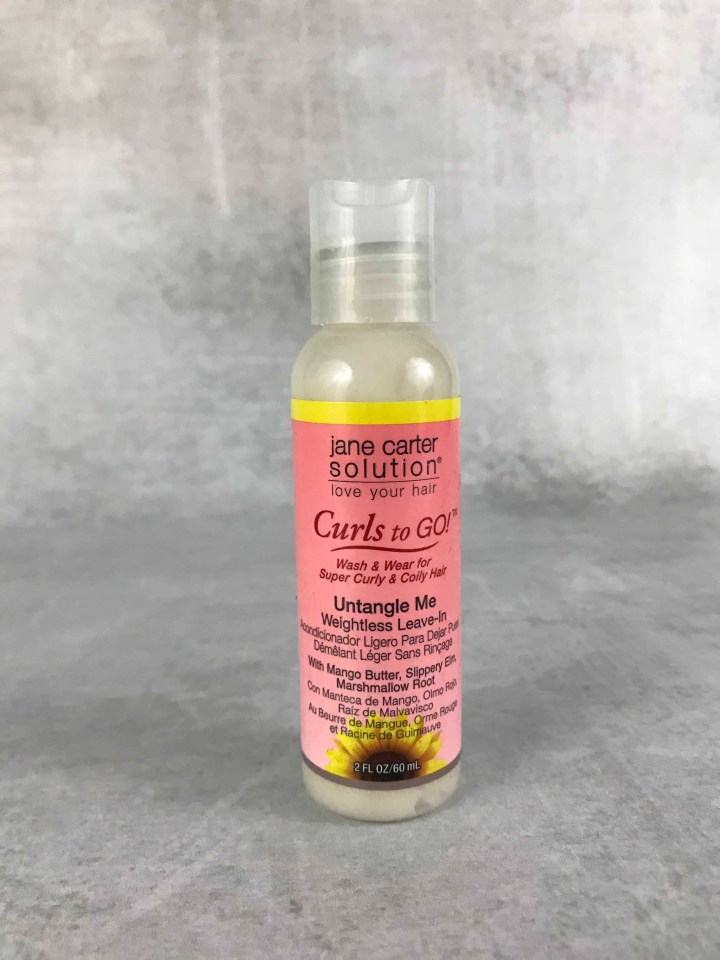 Jane Carter Solutions Curls to Go Un-Tangle Me. Works wonders at detangling my curls and helping to control frizz. This weightless leave-in conditioner is great for wash and go curly styles.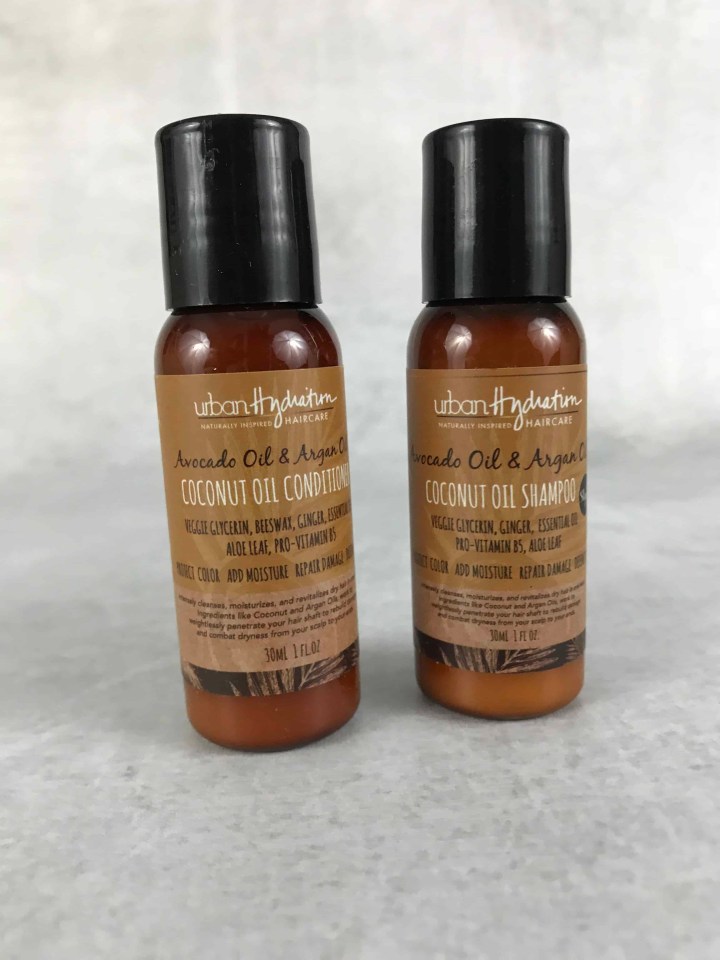 Urban Hydration Coconut Oil Shampoo and Conditioner with Avocado & Argan Oil. I have used these the last few days and I'm smitten. The scent is incredible and my hair is super soft. Now the strange thing about the conditioner is that it's more like putting solid coconut oil in my hair with the thick texture, but I have noticed my hair has more bounce and sass.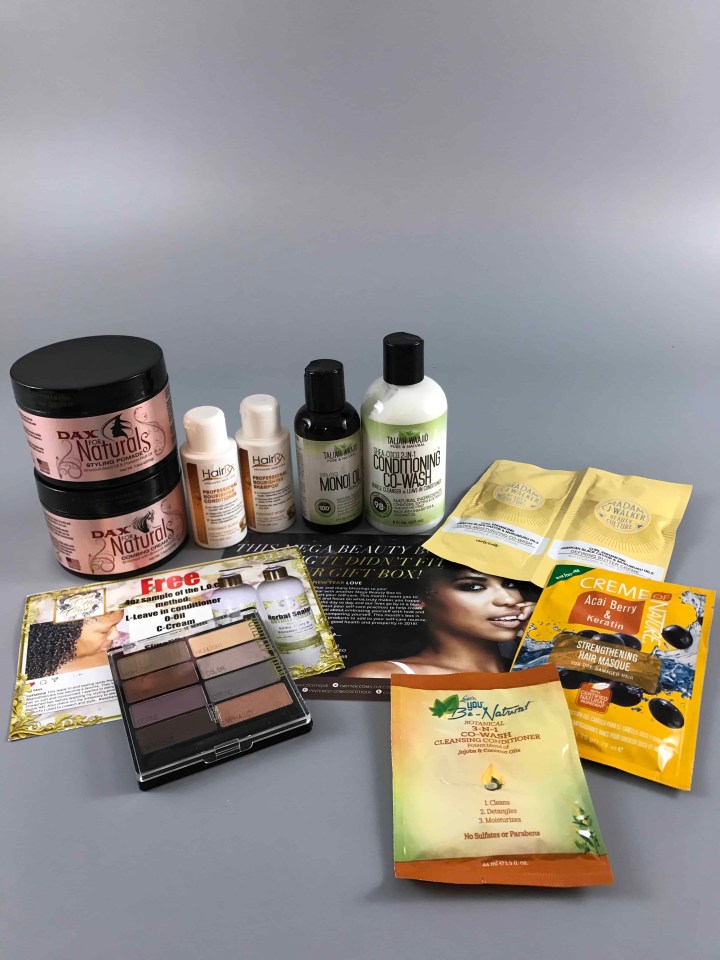 Cocotique is a great fun way to learn more about products that are designed with women of color in mind. This month brought some amazing products to my door, plus a few old favorites and a bunch of new favorites. I love getting this box because my hair has never looked or felt so good. Cocotique is bound to make any woman feel like a princess, it would make a great gift (mother's day is just around the corner, hint…hint).
What do you think of this month's box?