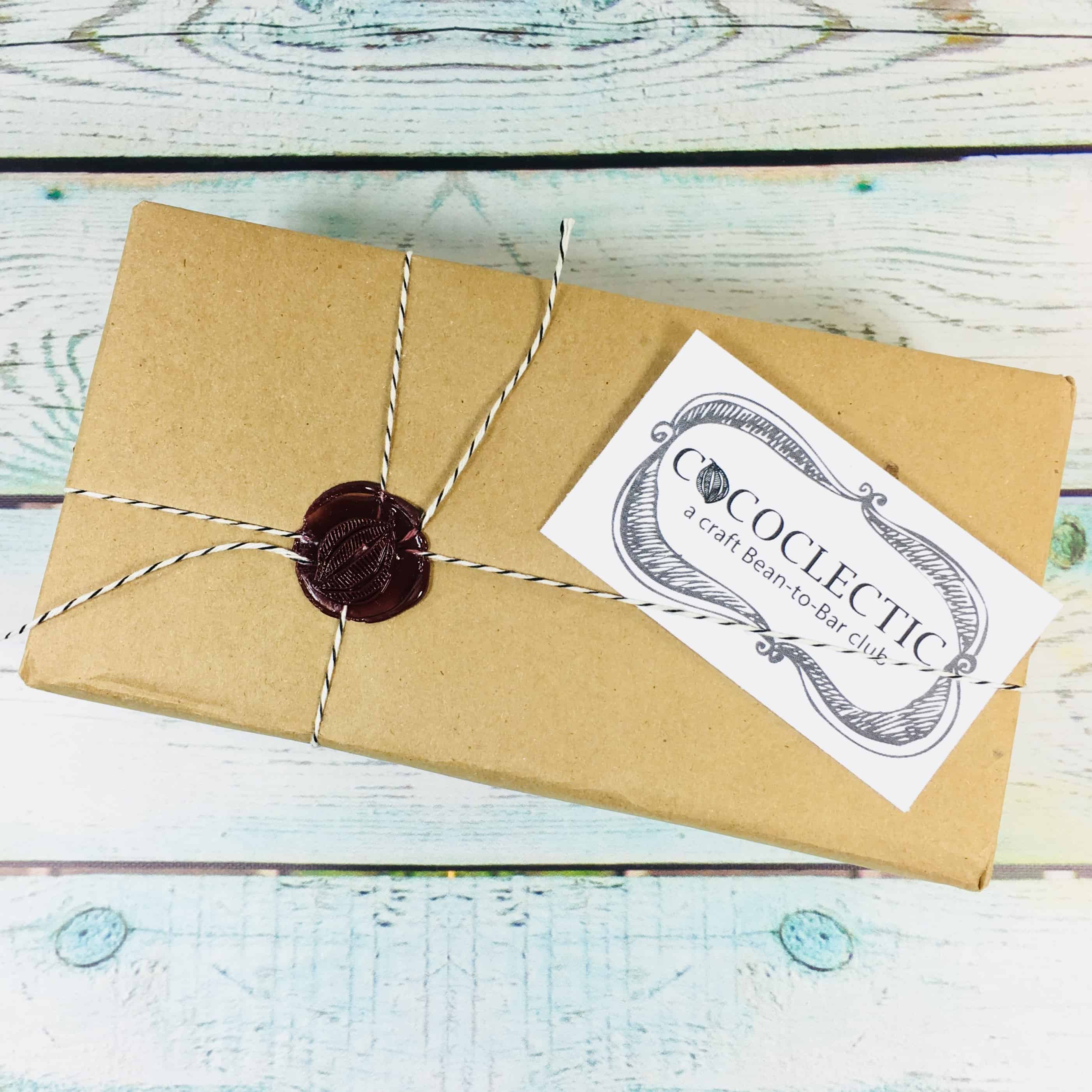 Cococlectic is a chocoholic's dream — four full-size bars of single-origin chocolate delivered monthly, including tasting notes. The chocolates are non-GMO and are free from soy, tree nuts, dairy, and gluten. Each bar contains 5 ingredients or less, usually only cocoa beans, cocoa butter, and sugar.
Do you like dark chocolates? Are you open to trying new experiences? Are you open to the idea of having chocolates delivered? If you answer yes to any or all of the above, then you'll probably love being a part of our community.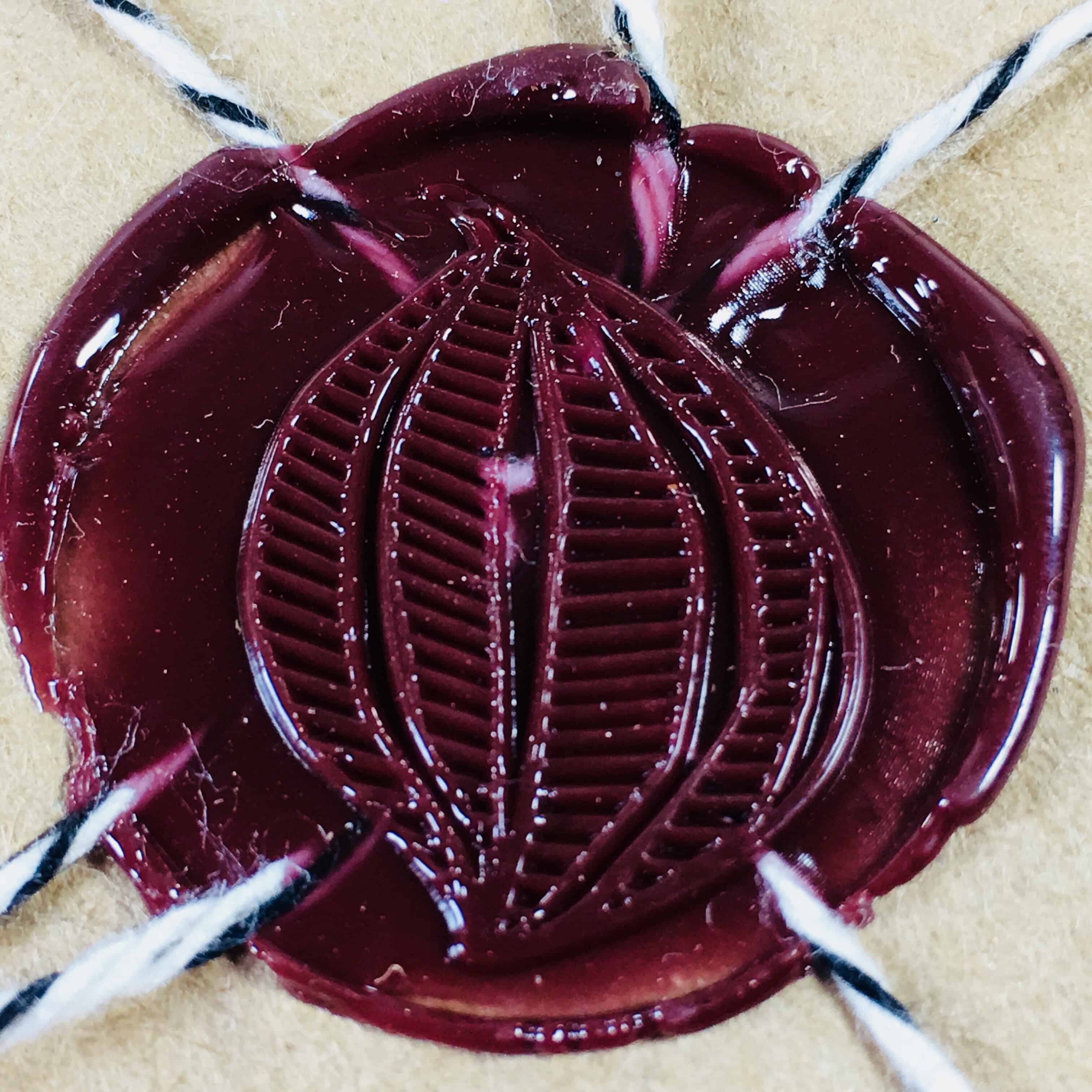 I don't think I've ever received anything with a wax seal on it before. Classy! Cococlectic offers 3 different monthly memberships: Sweet Devotee, Bon (Bon) Vivant or Coco'nnoisseur – month to month, 3 month, and 6 months, with discounts on both the monthly cost and in the shop for the longer memberships.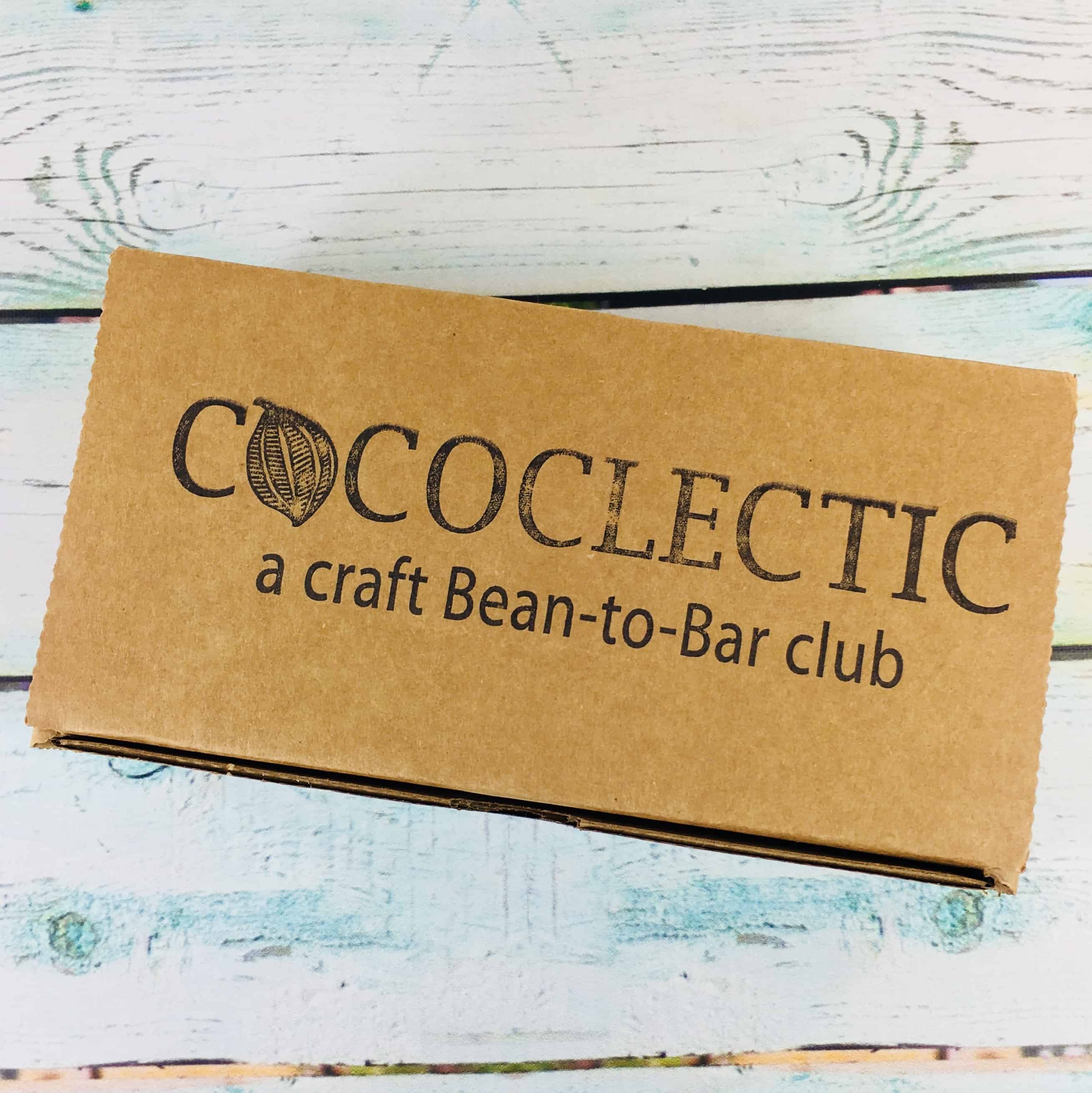 A sturdy box kept my products safe on their journey to my mailbox.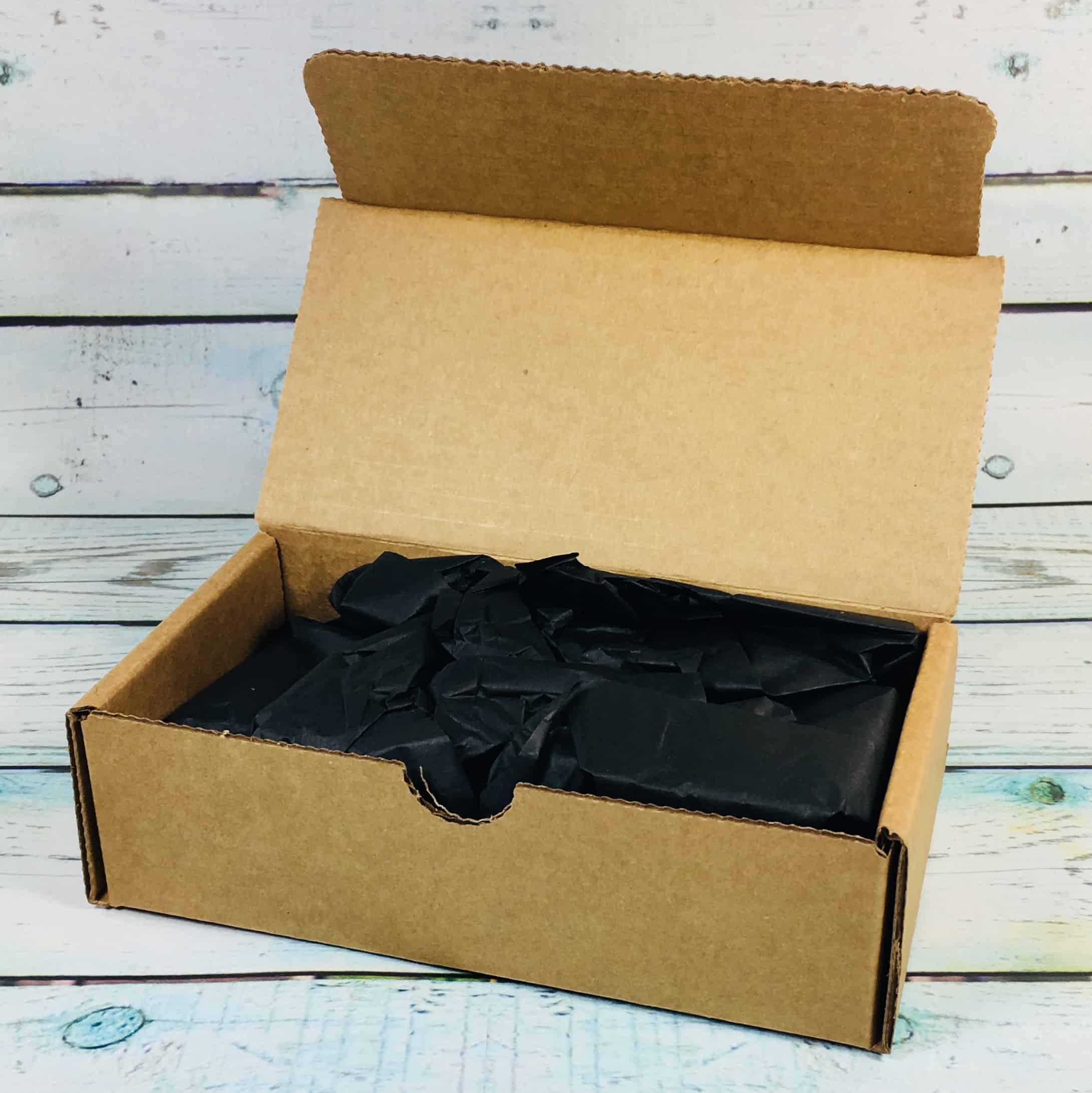 The February featured chocolate maker was Cao Chocolates, of Miami, Florida.
DEAL: Get your first Cococlectic Coco'nnoisseur Chocolate Box with $10 off. Use coupon code HELLO10.
A handy sheet describes the history and philosophy of this month's featured chocolatier.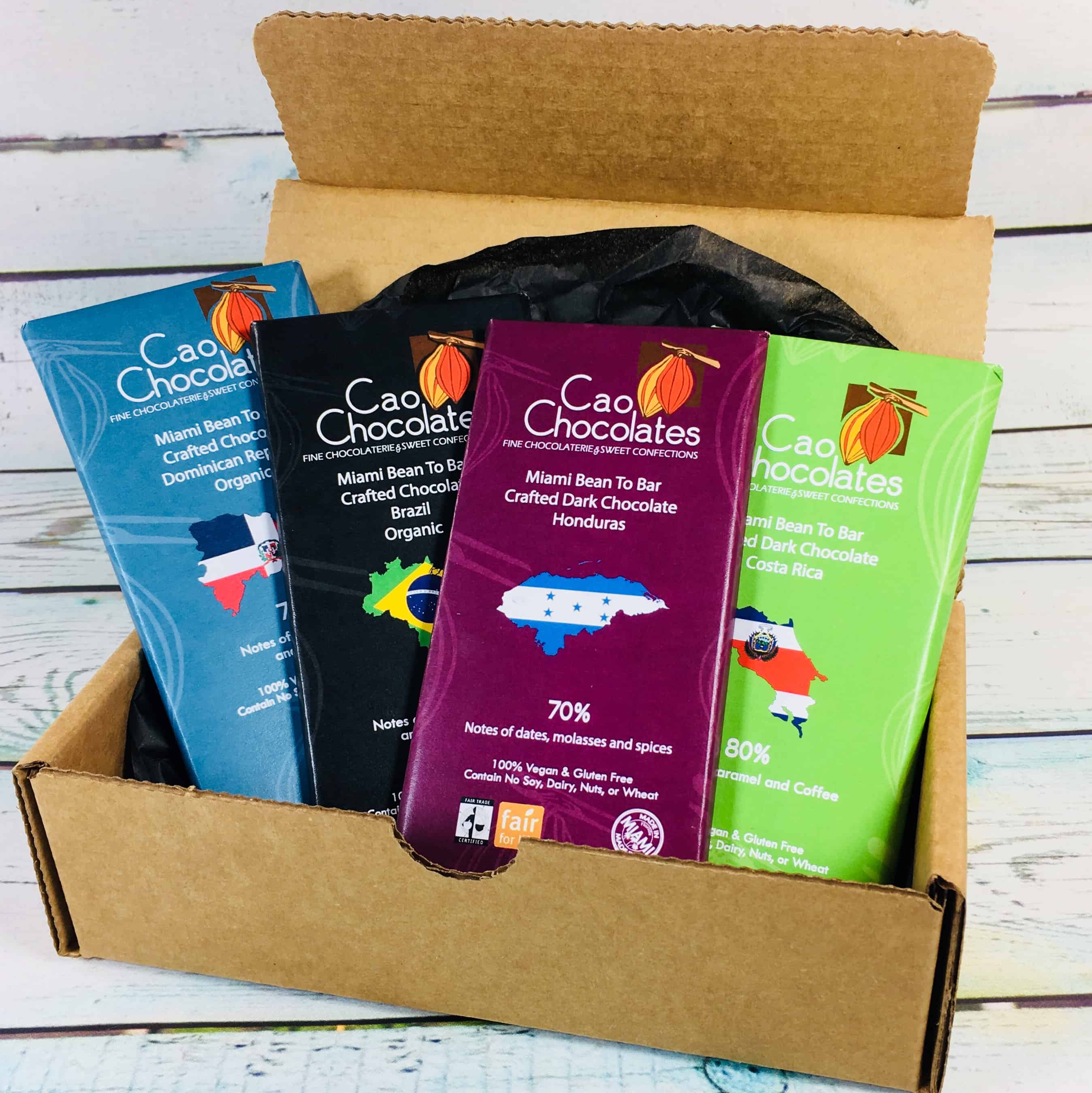 Everything in my box! The four bars sent this month range from 70-80% cacao. Each bar was made with cacao beans and sugar and that's it.
Cao Chocolates Miami Bean To Bar Crafted Chocolate Dominican Republic Organic ($8) is made with organic cacao beans and organic sugar.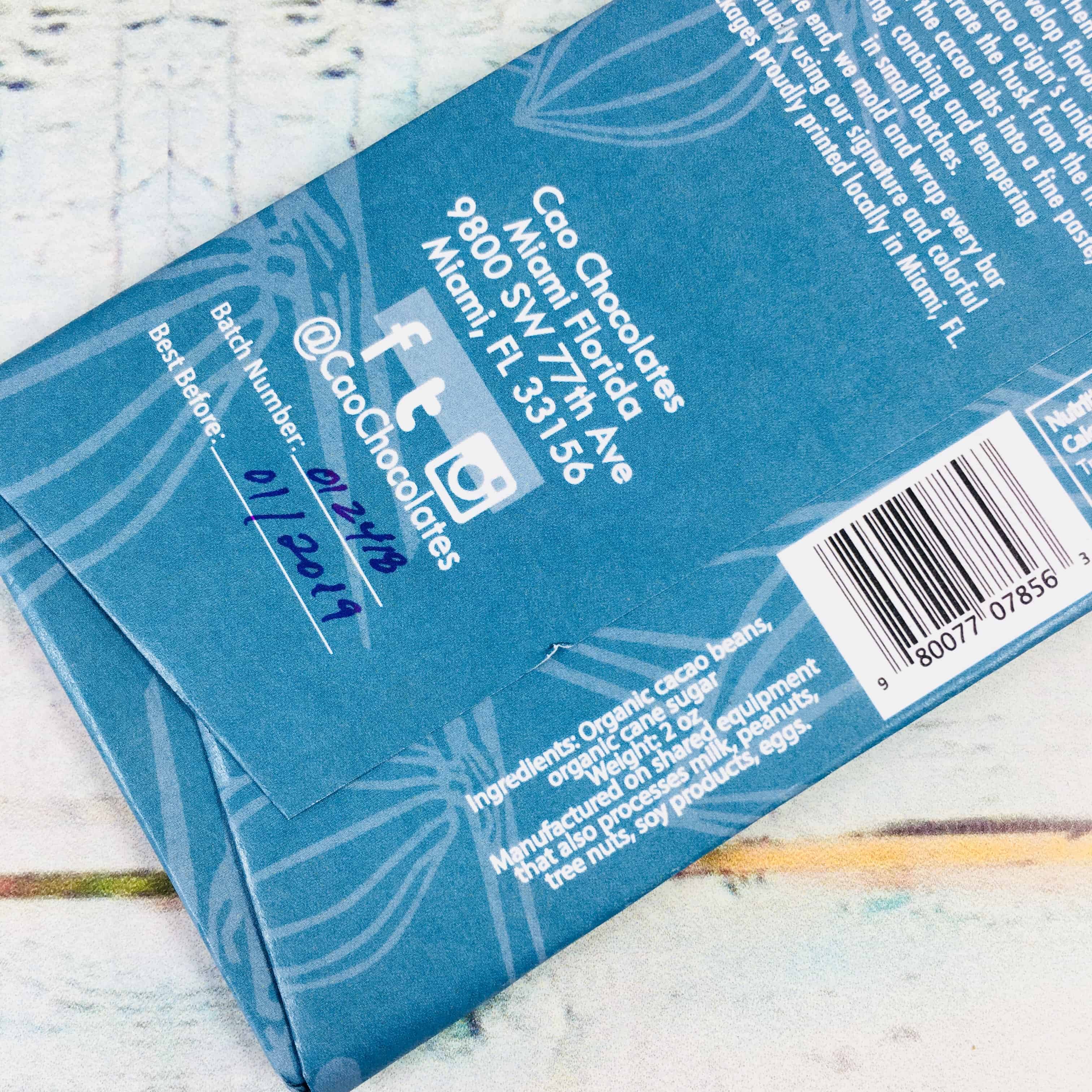 I wanted to show the back of just one bar so you can see that this brand hand writes the batch number and best by date on each bar. Each bar was wrapped in foil underneath the paper wrapper. Each bar weighed between 2 – 2.2 ounces.
Also, each bar looked the same, although the color varied just a bit from bar to bar.
The Dominican bar listed flavor notes of caramel and vanilla. The outside of the package also mentioned tropical fruits. I was very surprised and pleased by the unexpected raspberry note at the end.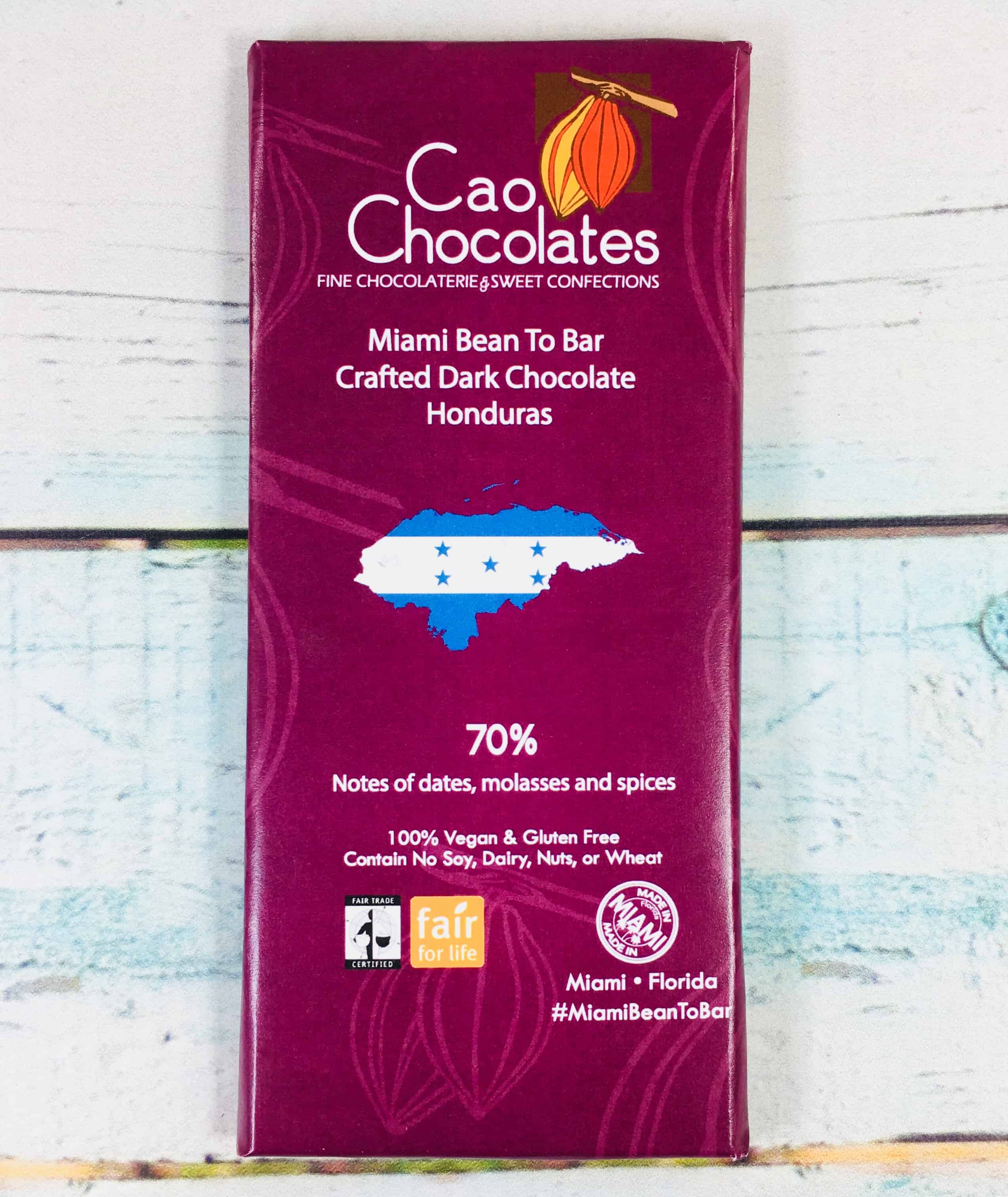 70% Miami Bean-To-Bar Made With Cacao Beans From Honduras ($8) is just cacao and sugar.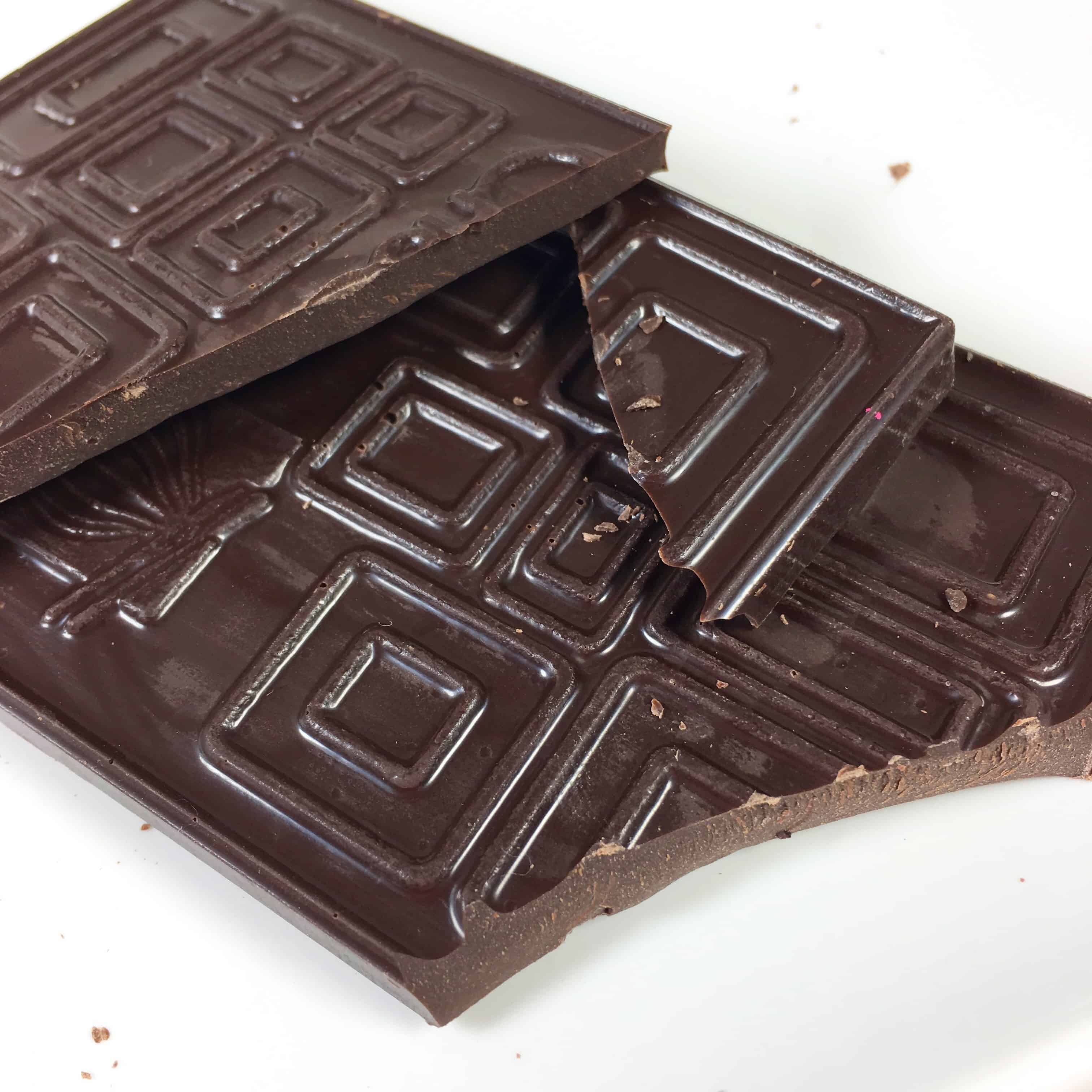 The tasting notes mentioned cocoa and smokey coffee while the package also listed dates, molasses, and spices. It tasted like my homemade brownie batter and was one of the best I have tried. Very smooth.
Cao Chocolates 70% Brazil Organic ($8) is another bar made with organic cacao and sugar.
The tasting notes listed honeysuckle, dried fruit, and nuts. It was bold at first but around halfway through letting it melt on my tongue I picked up sweet strawberries.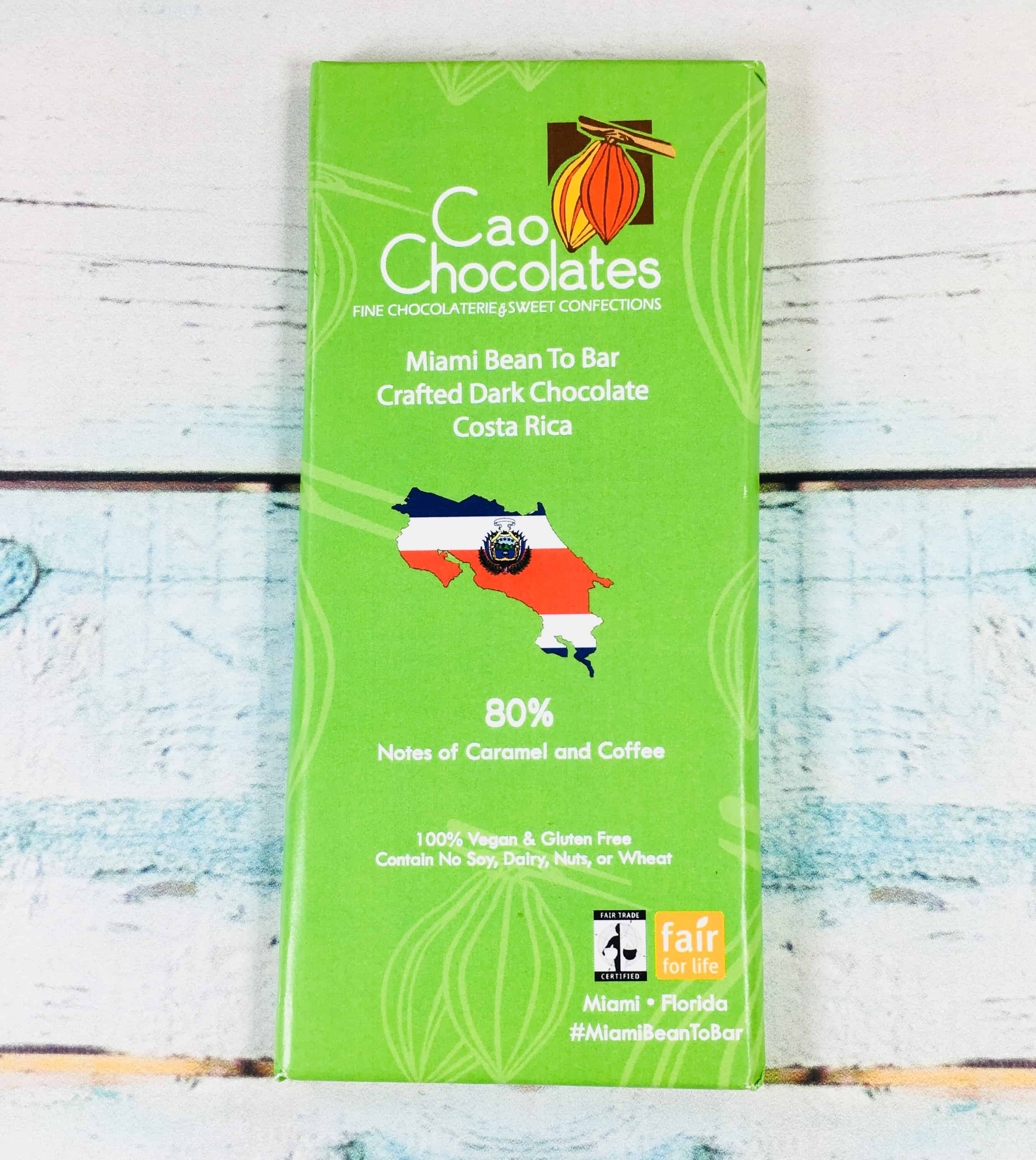 Cao Chocolates 80% Costa Rica Crafted Chocolate ($8) had the highest percentage of cacao and was the bitterest of the bunch, but not in a bad way. It just wasn't as sweet.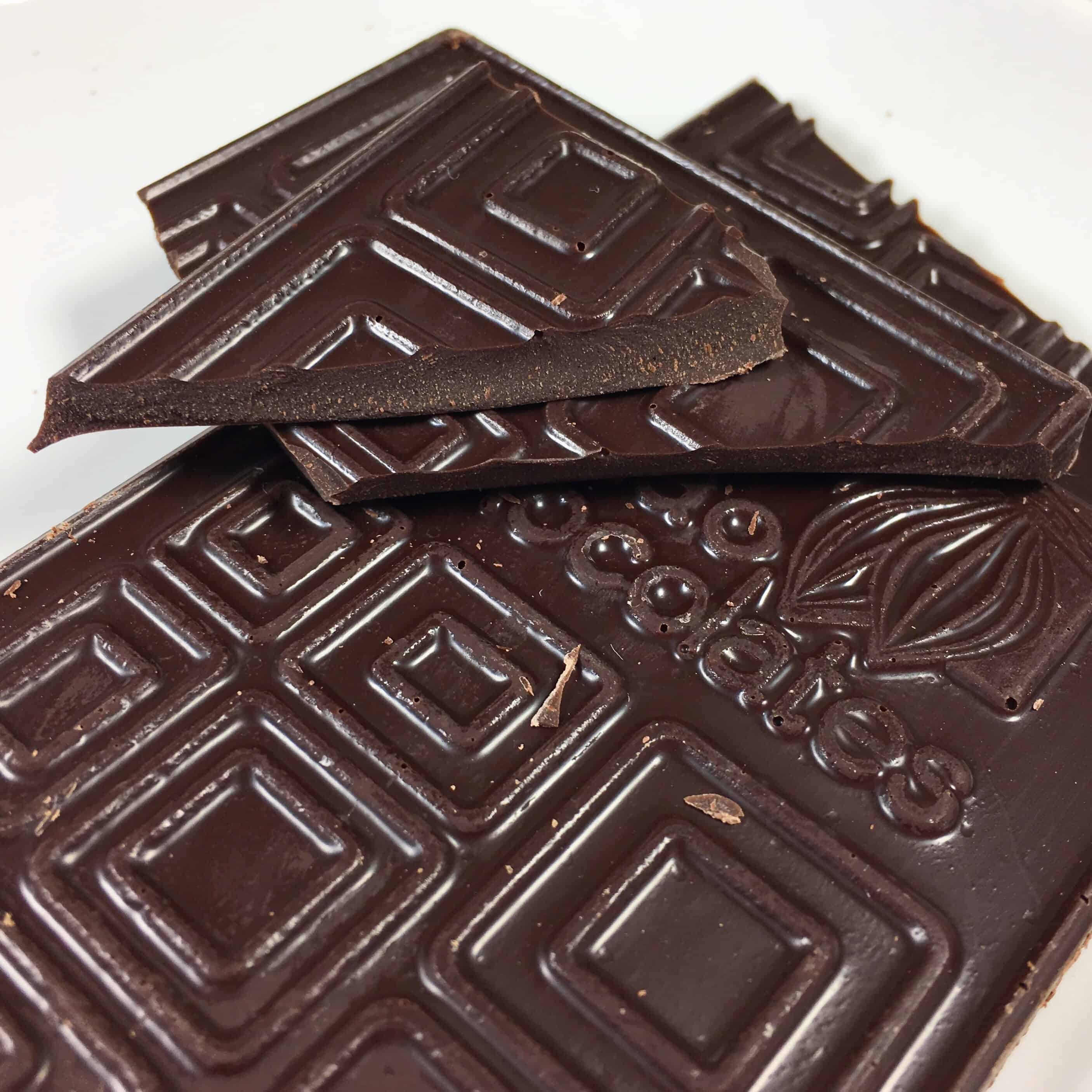 The tasting notes mentioned caramel and coffee, but don't expect it to taste like a Frappuccino! It wasn't as fruity as the other bars and was rich and dark like coffee. Very smooth texture.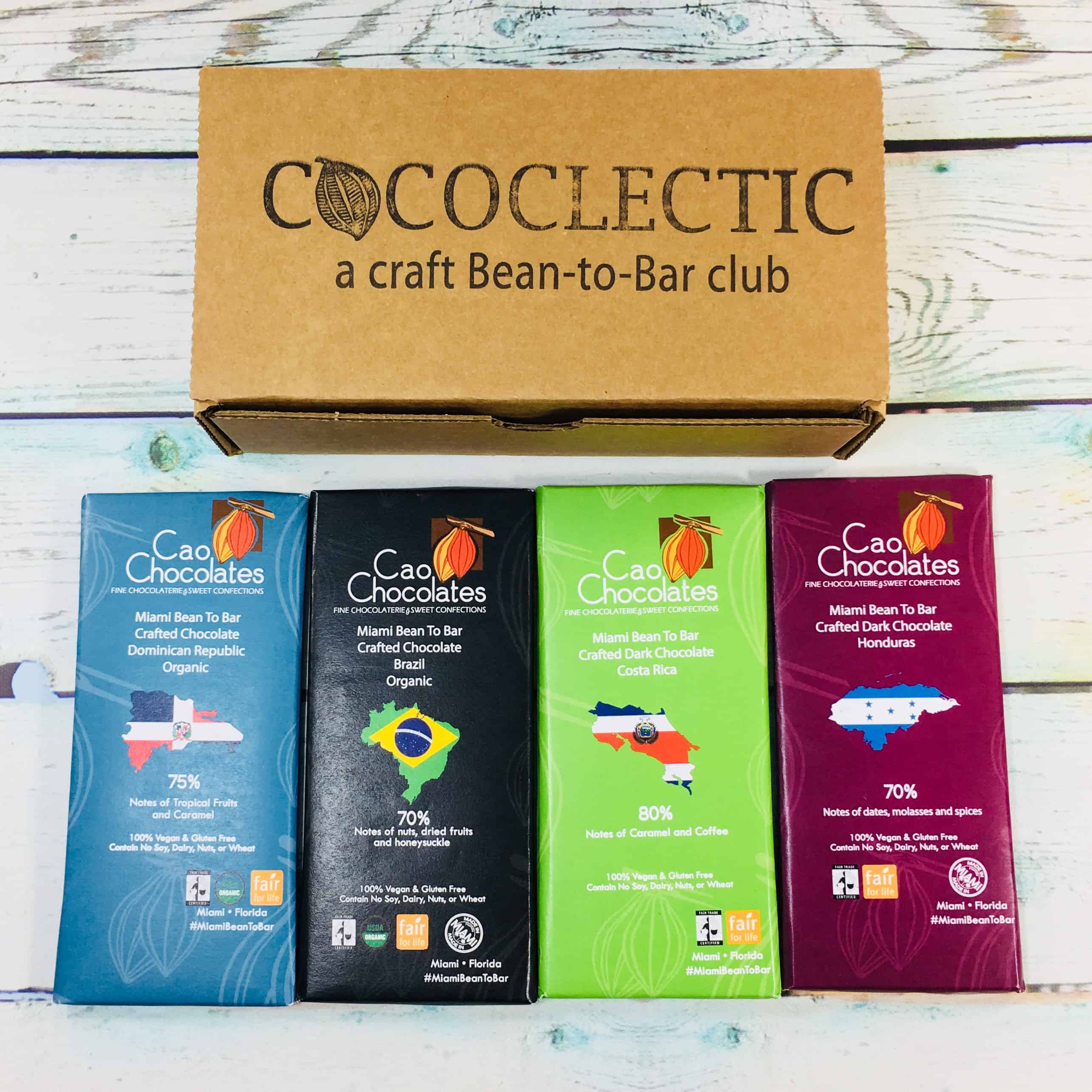 My chocolate craving was fixed in magnificent style thanks to Cococlectic! This was my first box and I was impressed with the quality and flavor of my bars. As expected, all of my bars were dark chocolate without any nuts, caramel, or other items one might find in a grocery store candy bar. If your only experience with dark chocolate has been from a Hershey's Special Dark then you are in for an awakening of your taste buds. It is amazing how the beans taste so different from each other depending on where they are grown, and the nuances are fun to pick out. Also, they go great with red wine! My bars retail for $32, but there is also a flat-rate shipping charge of $15.99 from the maufacturer, so this was a more cost-effective way to try this brand. Sweet!
Are you getting the Cococlectic Box?