The Cat Lady Box is a monthly subscription box for those "crazy cat ladies." It is a box with cat-themed items for you and your cat, or you can order a box just for you. Each box could contain cat-themed shirts, jewelry, home decor, accessories, art, and more – all delivered in a box your cat can keep.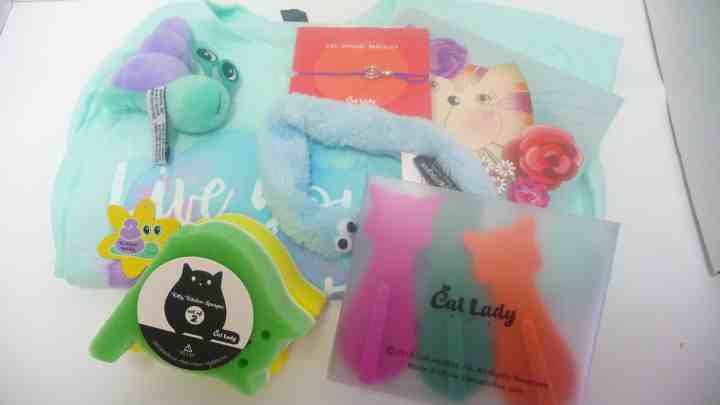 This month's box theme is Hello Spring.
TIP: Looking for a coupon code? Subscribe to notifications for CatLadyBox in the directory to get an email when the next one is released!
Each box comes with an insert to tell you what's in the box.
Let's see what treats we received this month!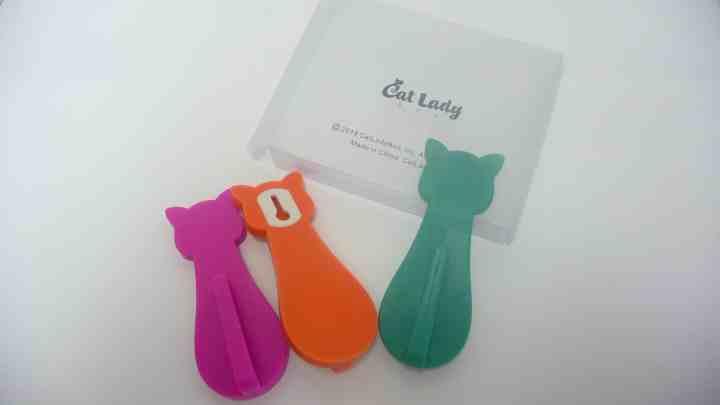 My first item is a set of Cat Wall Hooks ($19.99). Since it is Spring, a lot of us our doing a bit of cleaning and reorganizing. What better to way to get organized and show our love of cats than using these cat wall hooks. They can hold your keys, jewelry, umbrella, or a light purse. They can be easily hung with one nail or screw. I just love the bright colors.
Also sent was a "Purrfect Life" Shirt exclusive by CatLadyBox ($19.99). The motto on the shirt is "Live your most purrfect life" and it is a motto I do strive for. Springtime is meant to be a time of renewal, so let's strive to make our lives and world a better place. The color of the shirt is very spring feeling and the material is so comfortable. What do you think? What can you change to make your life purrfect?
My next items are a set of Cat Kitchen sponges ($4.99). These are so adorable. They are cat shaped and designed. Just a little something to help with cleaning this Spring. One side is soft sponge and the other is a coarser sponge fro scrubbing. I did try them out. The soft side worked great but the coarser side fell off. So I decided not to use the last one for cleaning but as decor in my kitchen.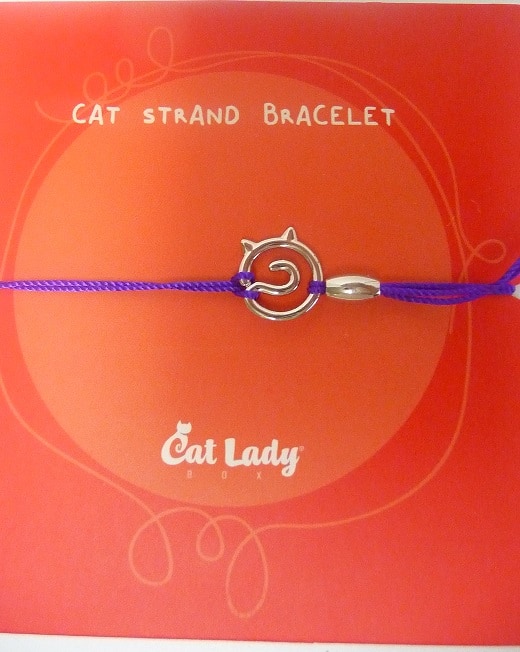 Also in the box was a little something to spruce up my jewelry collection, a Cat Strand Bracelet ($9.99). It a simple piece of jewelry. I like the cat charm and the adjustable cord. Plus I like the color purple.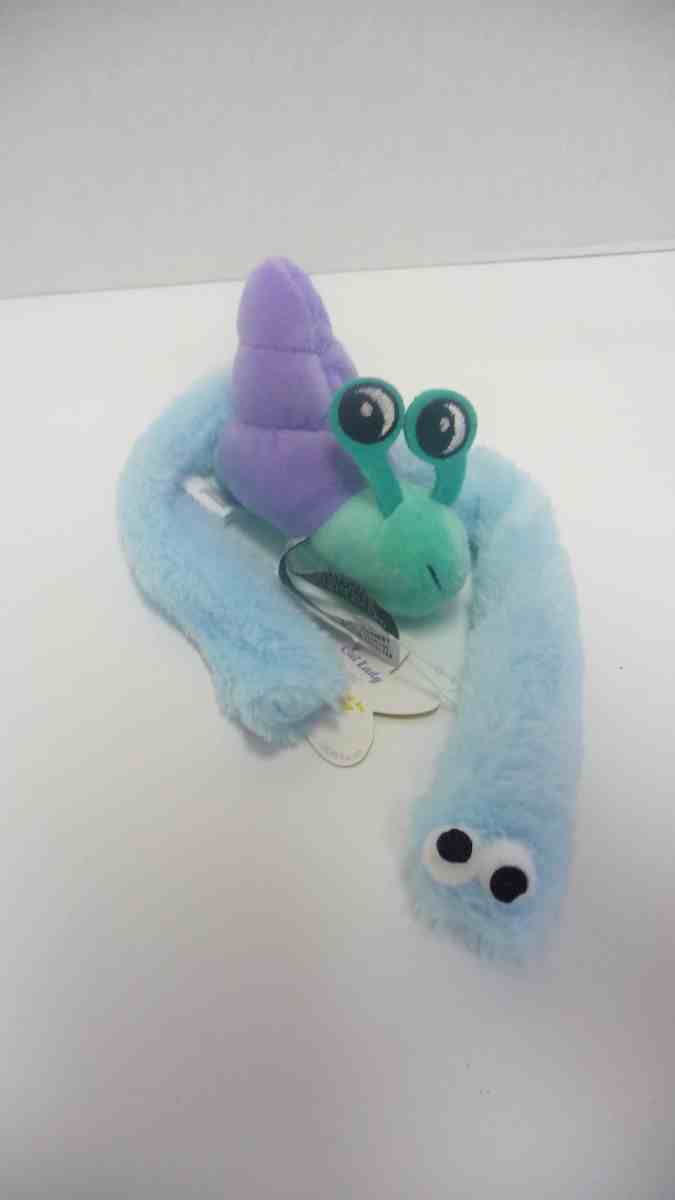 Ginger received new toys. She received a Sunny Snail ($4.99) and a Catnip snake ($3.49). Adorable toys for my special child. These toys are essential in making sure Ginger gets her daily dose of activity… and nip. LOL! Both toys fit into this month's theme. They are both things you may find in a garden. Ginger was excited to get her new toys!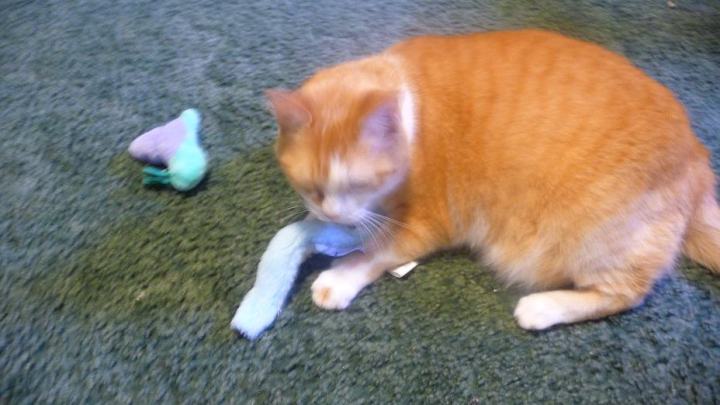 Sorry, the last picture is blurry but Ginger doesn't sit still when she has her toys nearby.
On the back of the insert card is a Featured Cat Lady Artist. This month is "Cat holding Flowers" by Sonja Kemp. Ms. Kempe makes colorful cat illustrations, paintings, and ceramics. I can't help but smile looking at this photo. So cheerful and bright.
What do you think of this month's box? Does your cat give 2 paws up?