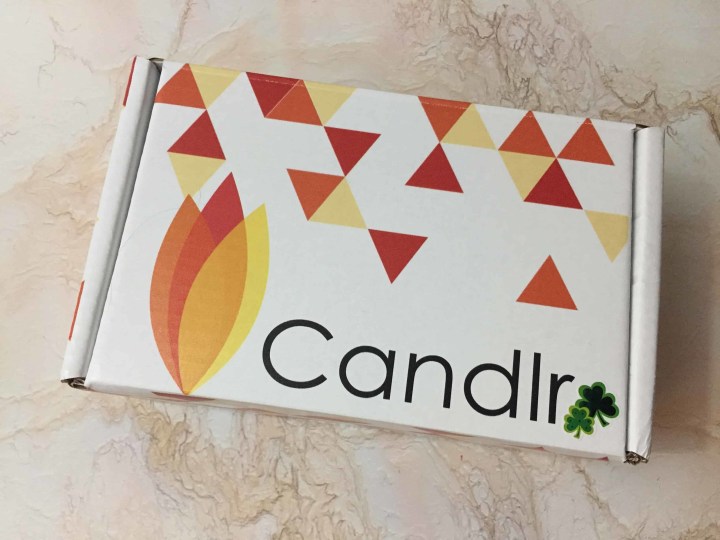 Candlr Box is Canada's only candle subscription box, and I have been hoping for one for years. Candles are big and heavy to ship, so I understood why it wasn't easy to do, but now we have a Canadian one of our very own! I'm super excited to review the March box, complete with little clover sticker!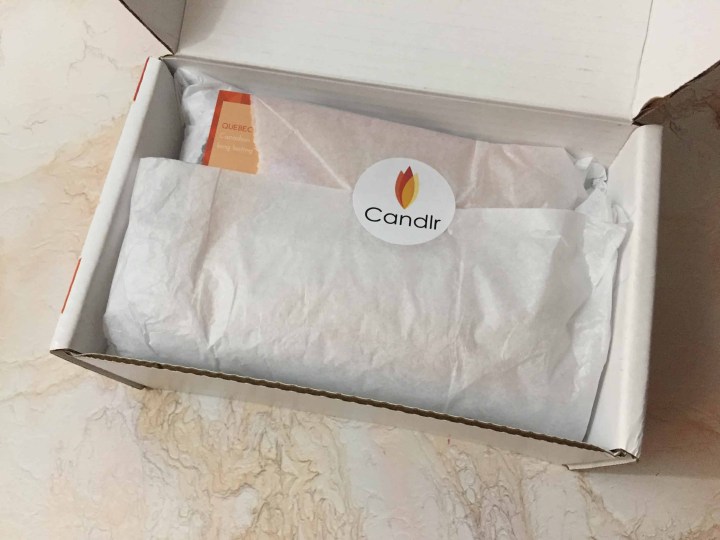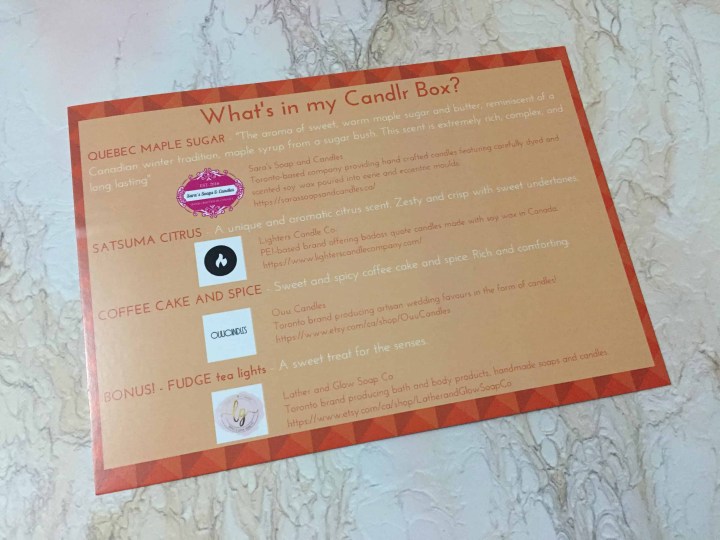 This month's box features four candles from four Canadian small businesses.
Prices found were converted to USD where applicable.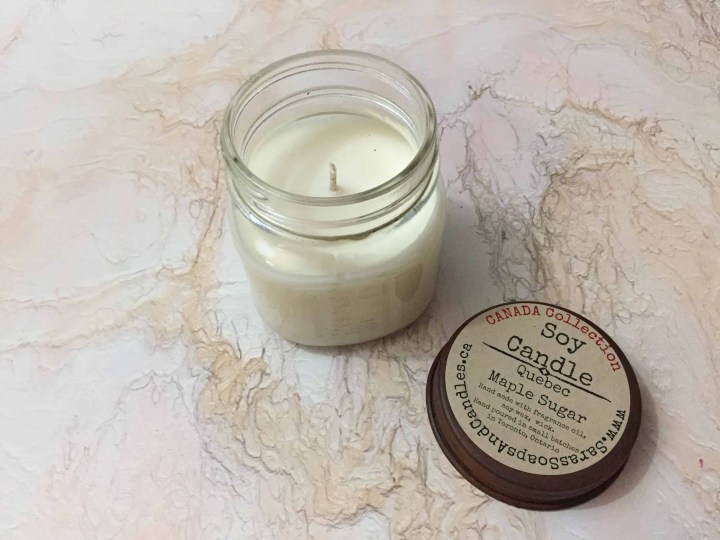 Maple Sugar Soy Candle ($7.75) — Sara's Soaps and Candles is based in Toronto. This candle smells SO YUMMY. Like maple fudge, just sugary and caramel and that smokey tinge to it… it has a crazy amount of throw even when it's not lit. This is a smaller size than the one linked (which is $20), so I think this is the 6 oz size which has a burn time of 40-60 hours! I love the lid of this, it's a sort of beaten metal sort of finish that just looks really cool.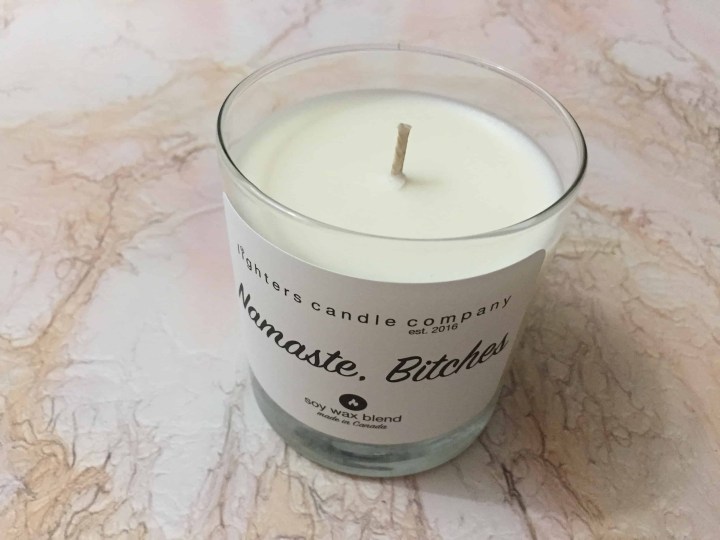 Namaste, Bitches Soy Candle ($13.80) — Lighters Candle Co specializes in candles with sassy sayings made of recycled whiskey glasses! The text on the side isn't the scent, it's just one of the many witty sayings you can get printed. The scent of this one is Satsuma, a lovely citrus that reminds me of one of my favourite Body Shop shower gels, haha! The burn time for this one is 45-50 hours.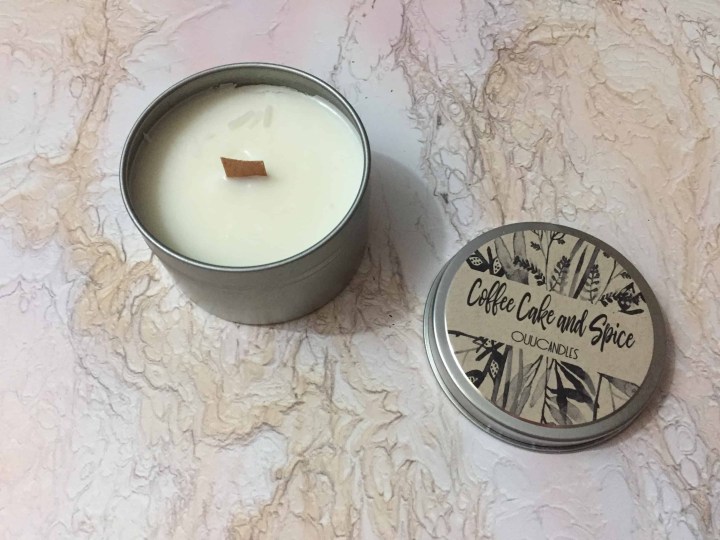 Coffee Cake & Spice ($4) — OuuCandles specializes in custom-printed candles for party favours, such a cute idea! I couldn't find the Coffee Cake and Spice scent on their website, so my listed value is a guess based on their other candles. This smells good enough to eat… all of these gourmand scents are making me hungry… This has a weoden wick, which I've never seen before in a candle. It looks cool!
Fudge Tea Lights ($5?) — A set of tealights by Lather and Glow Soap Co. These have a light fudge scent, much more subtle than the maple sugar candle but a similar scent. I couldn't find these exact candles on the Lather and Glow website so I'm making a guess.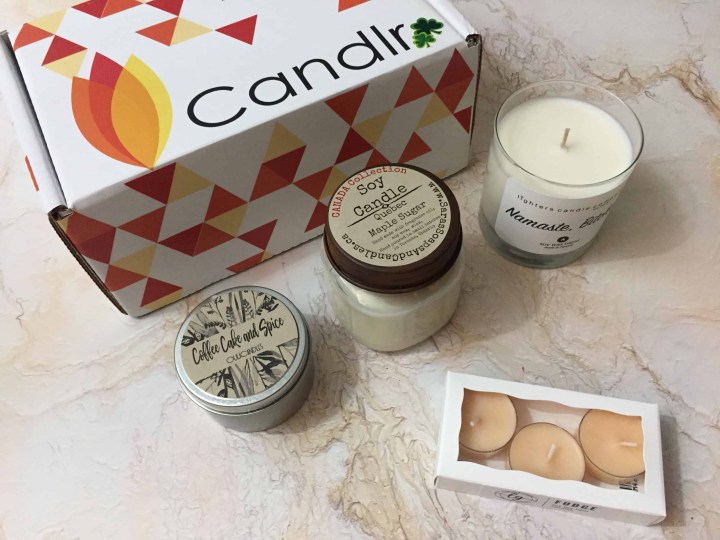 The March Candlr box contained some delicious smelling gourmand candles, in various sizes. I couldn't find all of the products' values online, so I did have to make some guesses. The box is $45 CAD ($35 USD) not including shipping, and I do feel that even with my rough estimates the value would be a bit lower than the price of the box, or pretty close. But for me, the price of shipping you'd have to pay for everything separately is really what gets you, since they're heavy, so being able to save on the shipping is definitely something I consider with a subscription like this.
What did you think of this month's Candlr Box?