CampusCube College Care Package is a subscription box that delivers treats to your college student to help them get through their year. CampusCube offers a version for boys or girls and I will be reviewing the items from the Girl's March College Care Package. CampusCube is $39.95 a box and includes free shipping for subscribers, or you can purchase a one-time box and pay around $4.95 for shipping. CampusCube offers a gluten-free version, too. Need an exam survival cube, or maybe a birthday cube? CampusCube has got you covered!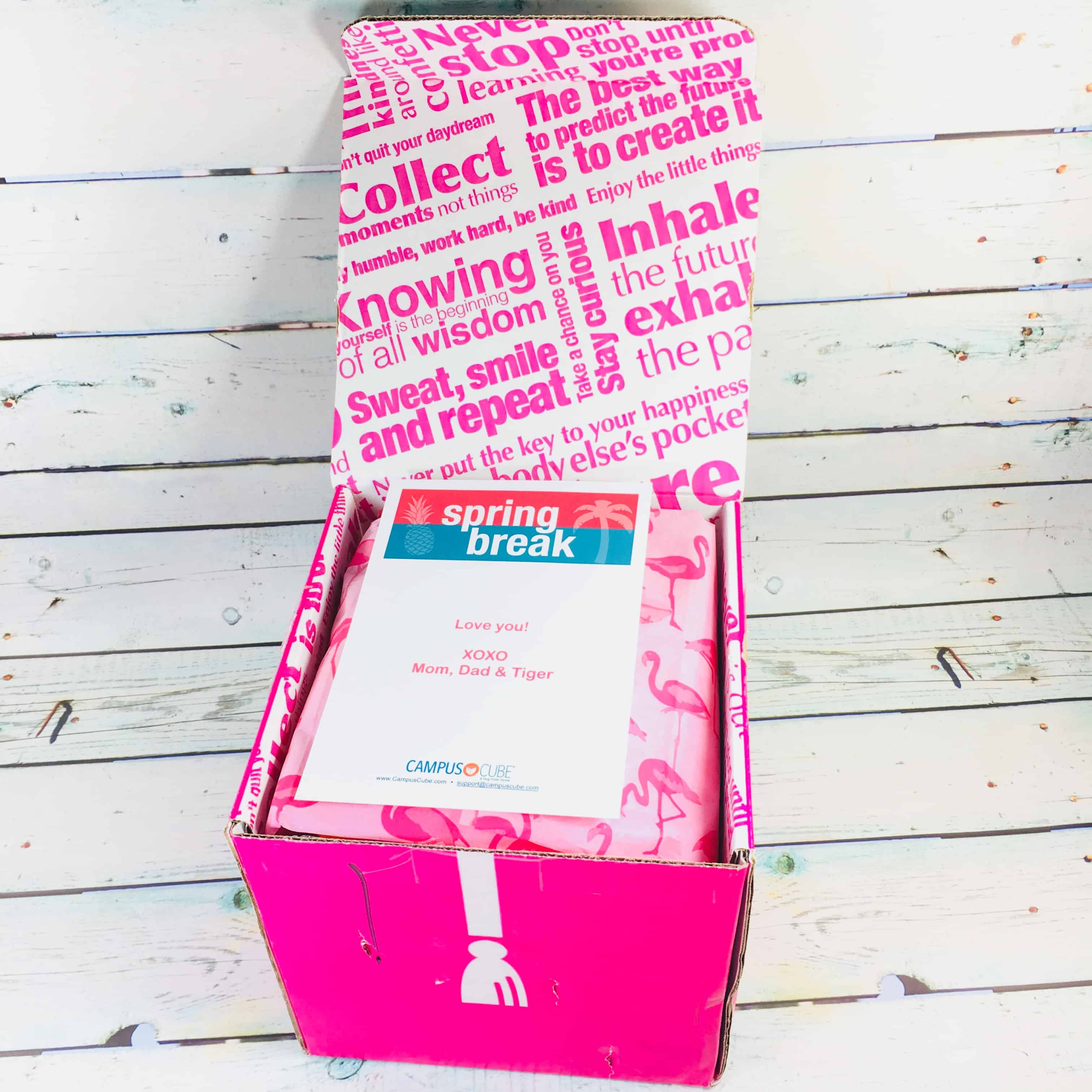 DEAL: Take $5 off your box! Use coupon code Hello5.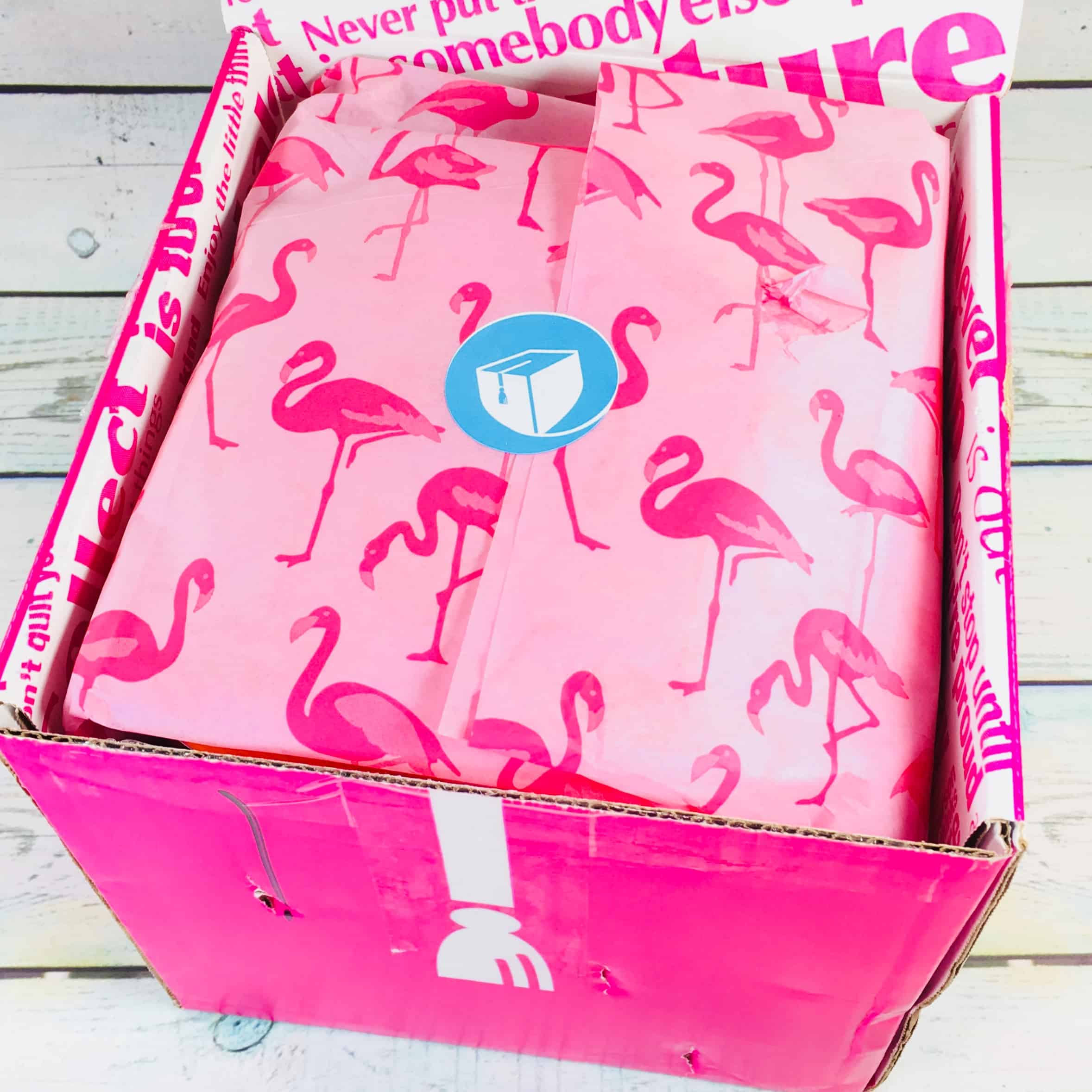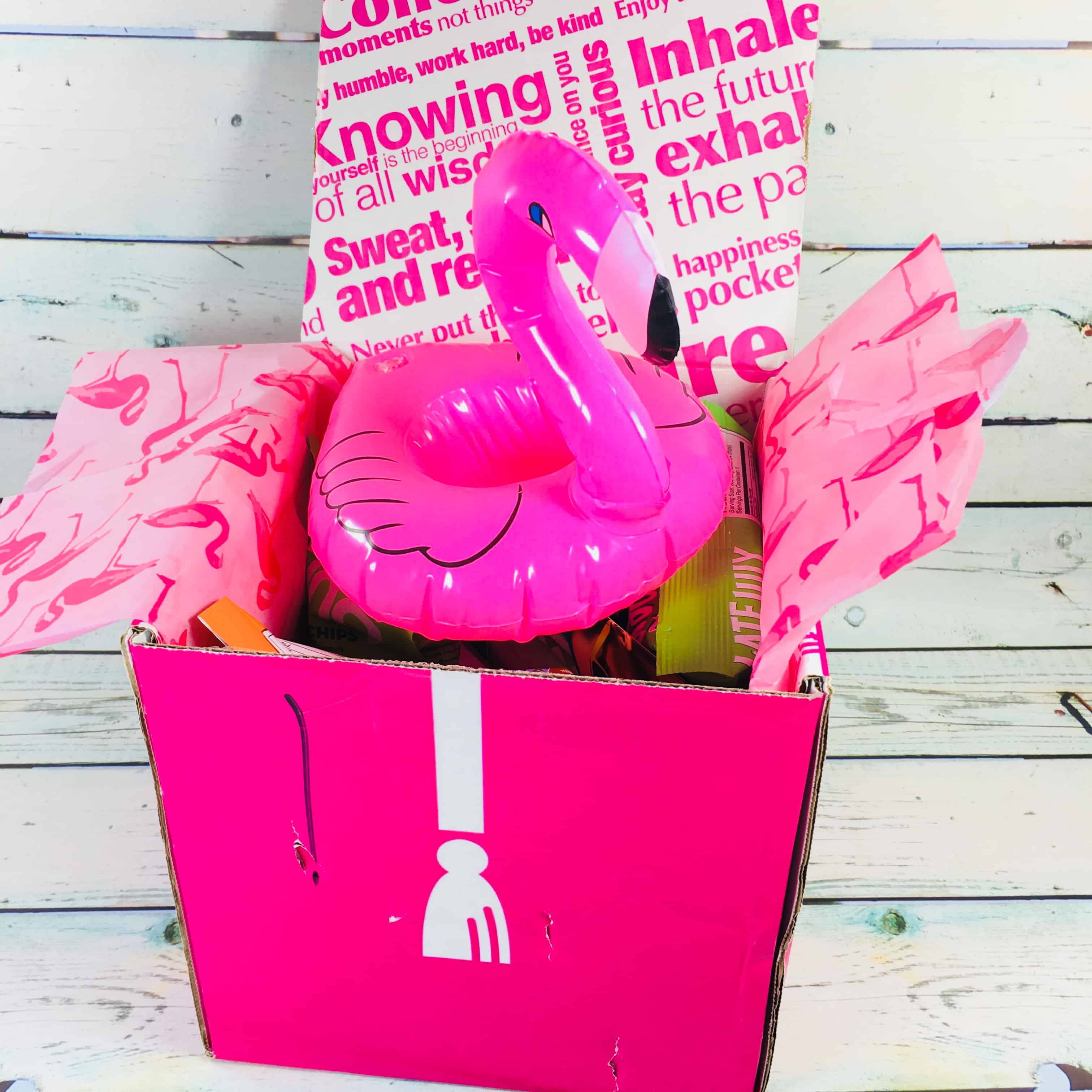 First look!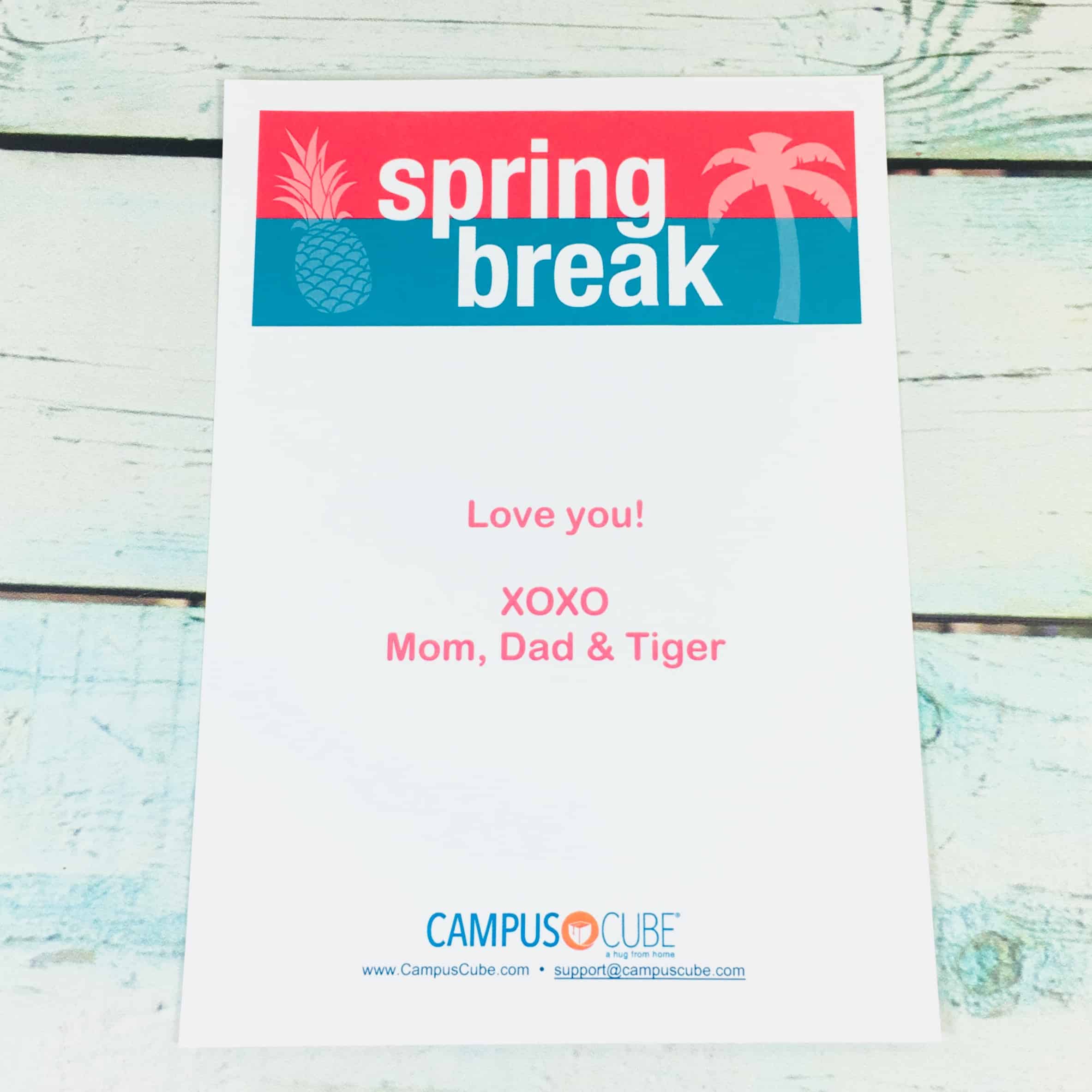 Here's a sample of the personalized card your child will receive with their box. The card includes an email address so your student can let CampusCube know if there is a problem with their box. I didn't receive a list of products but you can see a sample March box on the CampusCube website.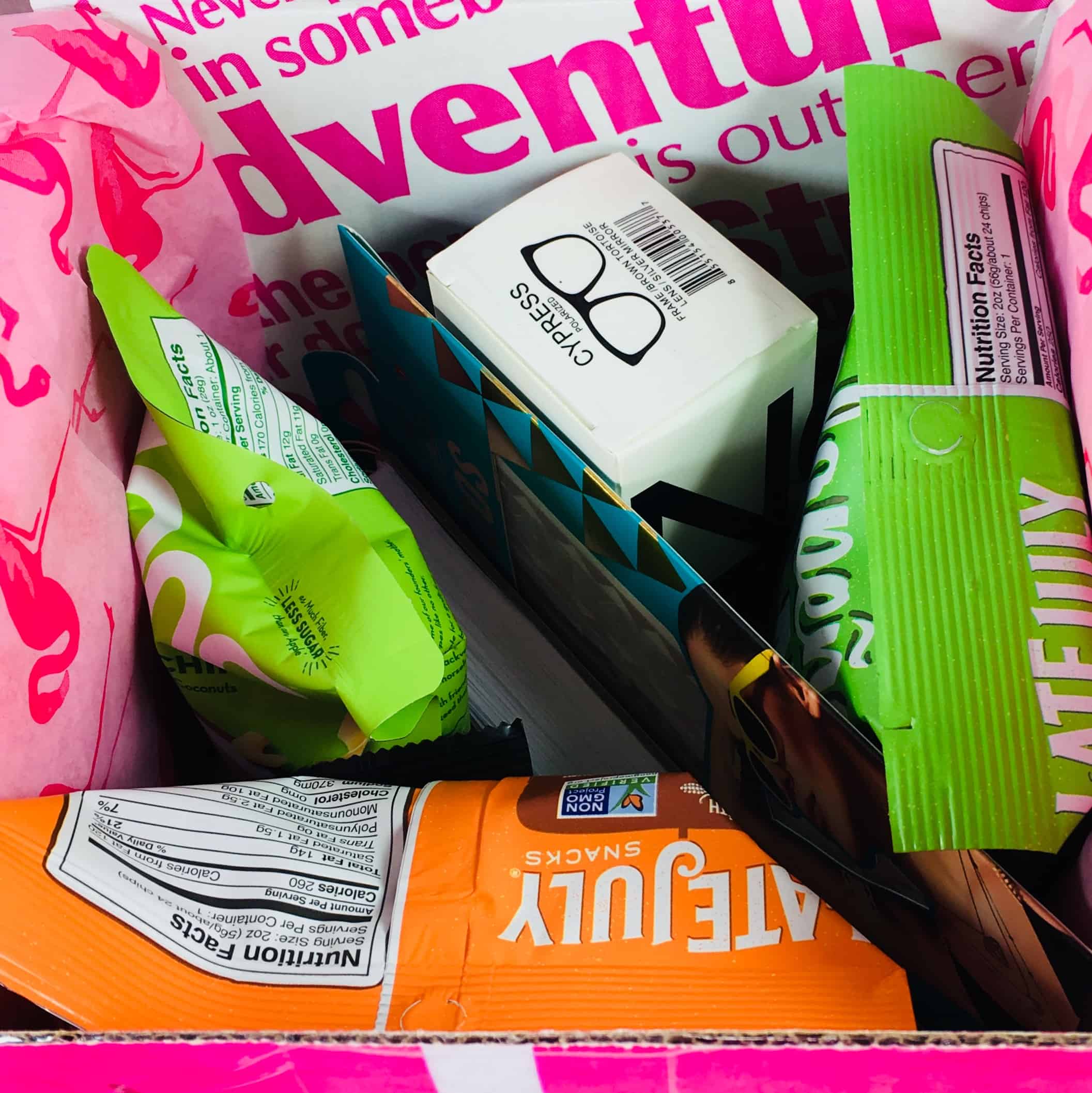 CampusCube does a wonderful job on presentation and I thought everything looked great. It was very bright and cheerful. My college sophomore was home for Spring Break and was happy to take this back to school with her. She then reported back what she thought as she tried all the items.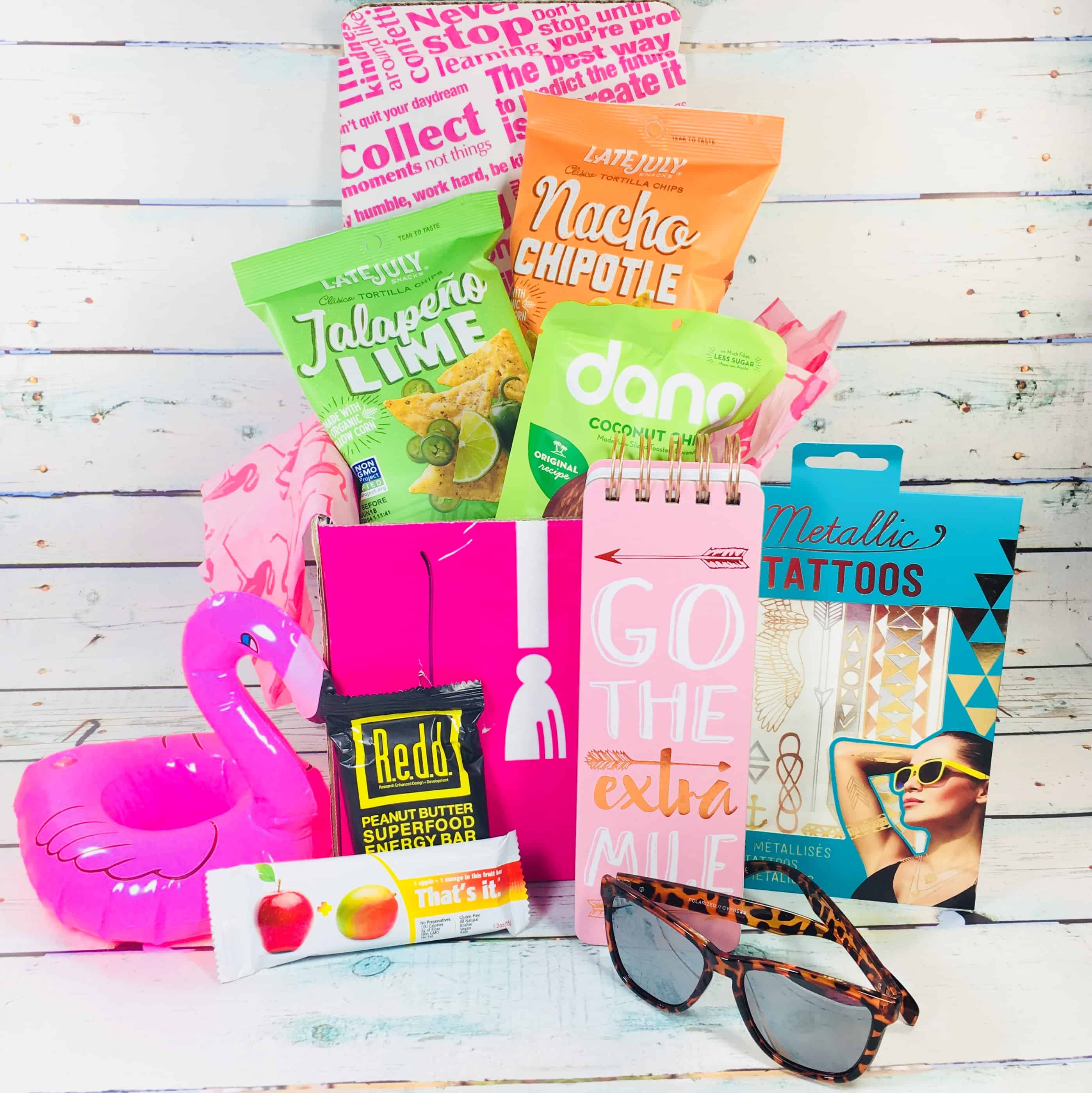 Everything in the box! CampusCube does a great job of telling you exactly what will be included in the current shipment. The only difference between my box and the one shown online was a different flavor of protein bar.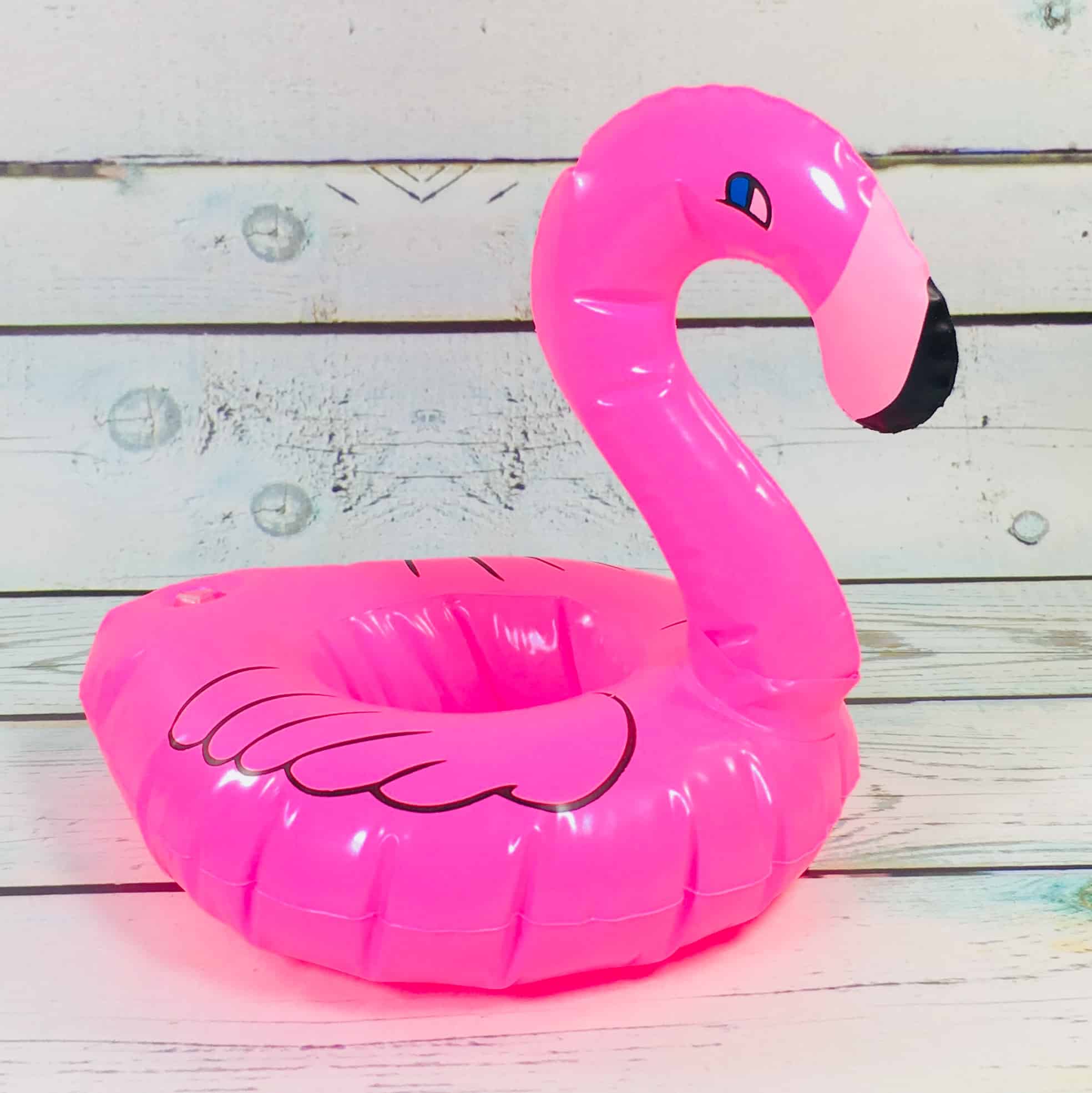 Flamingo Drink Holder – SIMILAR ($3.33) My daughter was happy to see this brightly colored pool float for her drink.
Here it is, just doing its job, minus the pool.
Go The Extra Mile Notebook ($2.99) I love a good notepad and this one is sturdy and very pretty to look at with its gold lettering.
It's a pretty big notepad, with 150 lined sheets. The size is 3″ x 8 3/4″ so you can pop it in a backpack or set it on the nightstand to jot down important notes or a grocery list.
NPW Metallic Tattoos ($6.78) My daughter likes to wear temporary tattoos as the weather heats up. Plus, it's festival season so this is perfect for this time of year.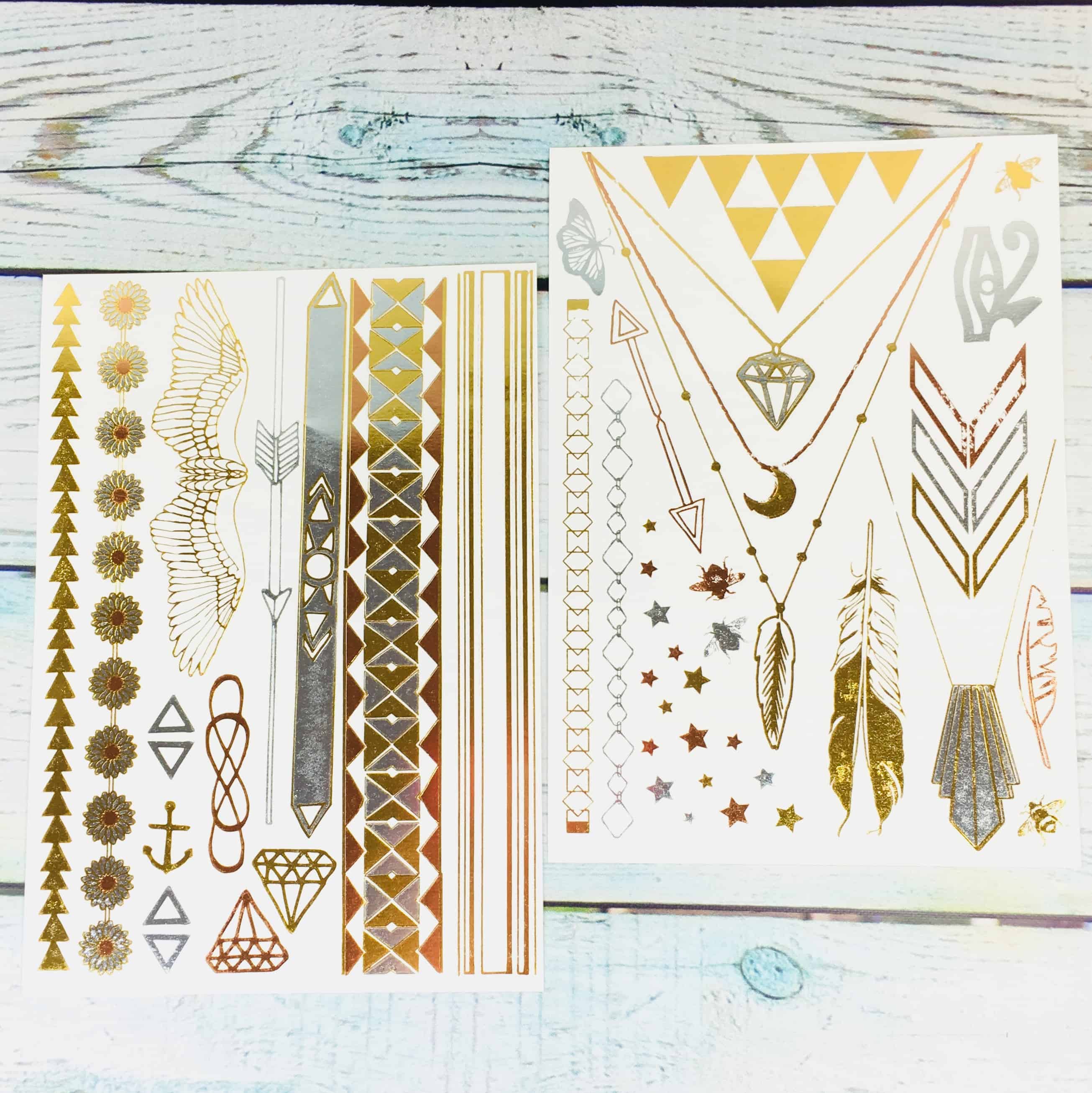 The tattoos come in shades of silver, gold, and rose gold and are easy to apply with water. They can be removed with baby oil or just wear off after several showers.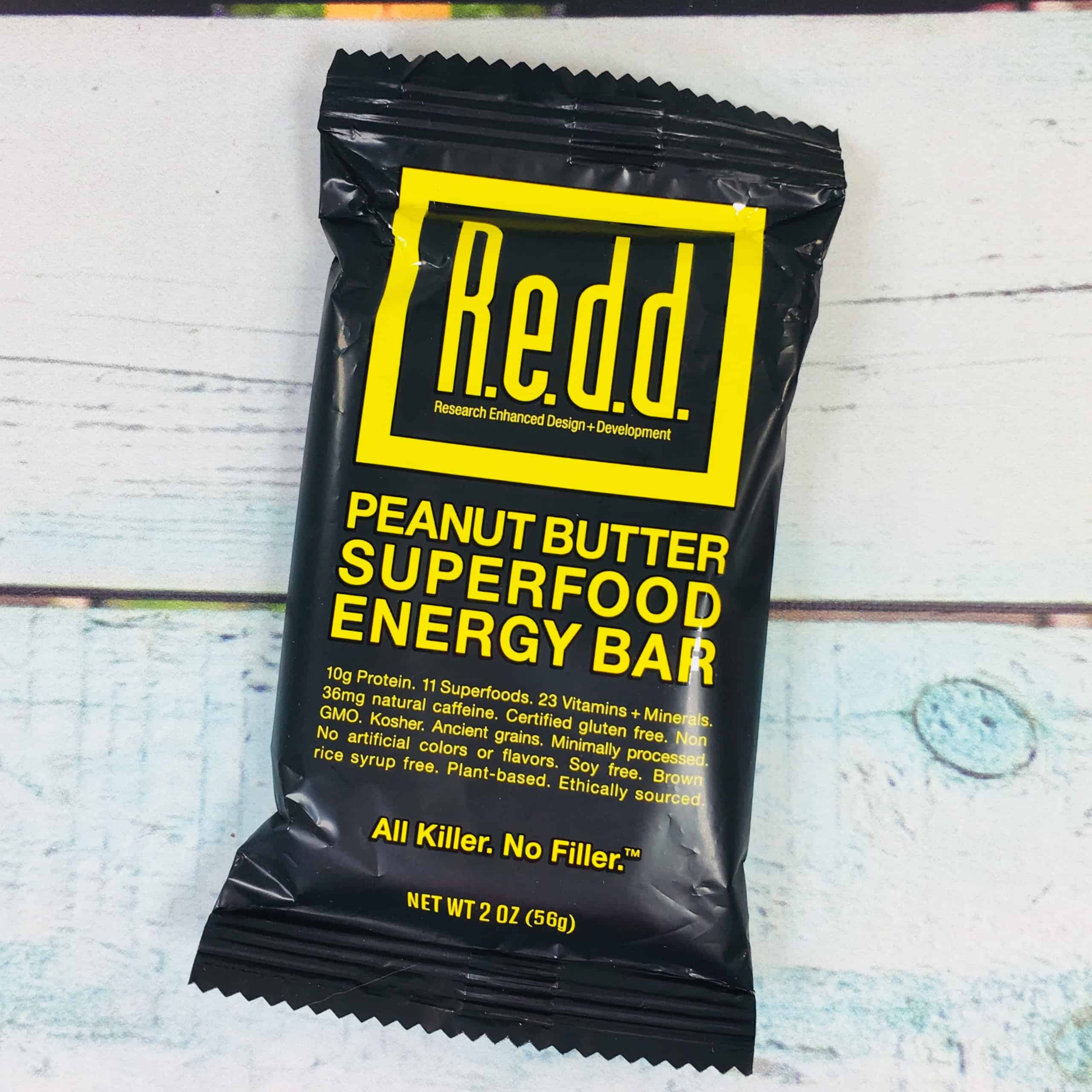 REDD Peanut Butter Superfood Energy Bar ($2.99) Gemma compared these to her favorite Luna bar but I think she preferred her usual standby. It passed for lunch and was filling and good, but not as yummy. Peanuts, quinoa, oats, and dates are some of the first few ingredients along with an antioxidant blend of berry and pomegranate powders.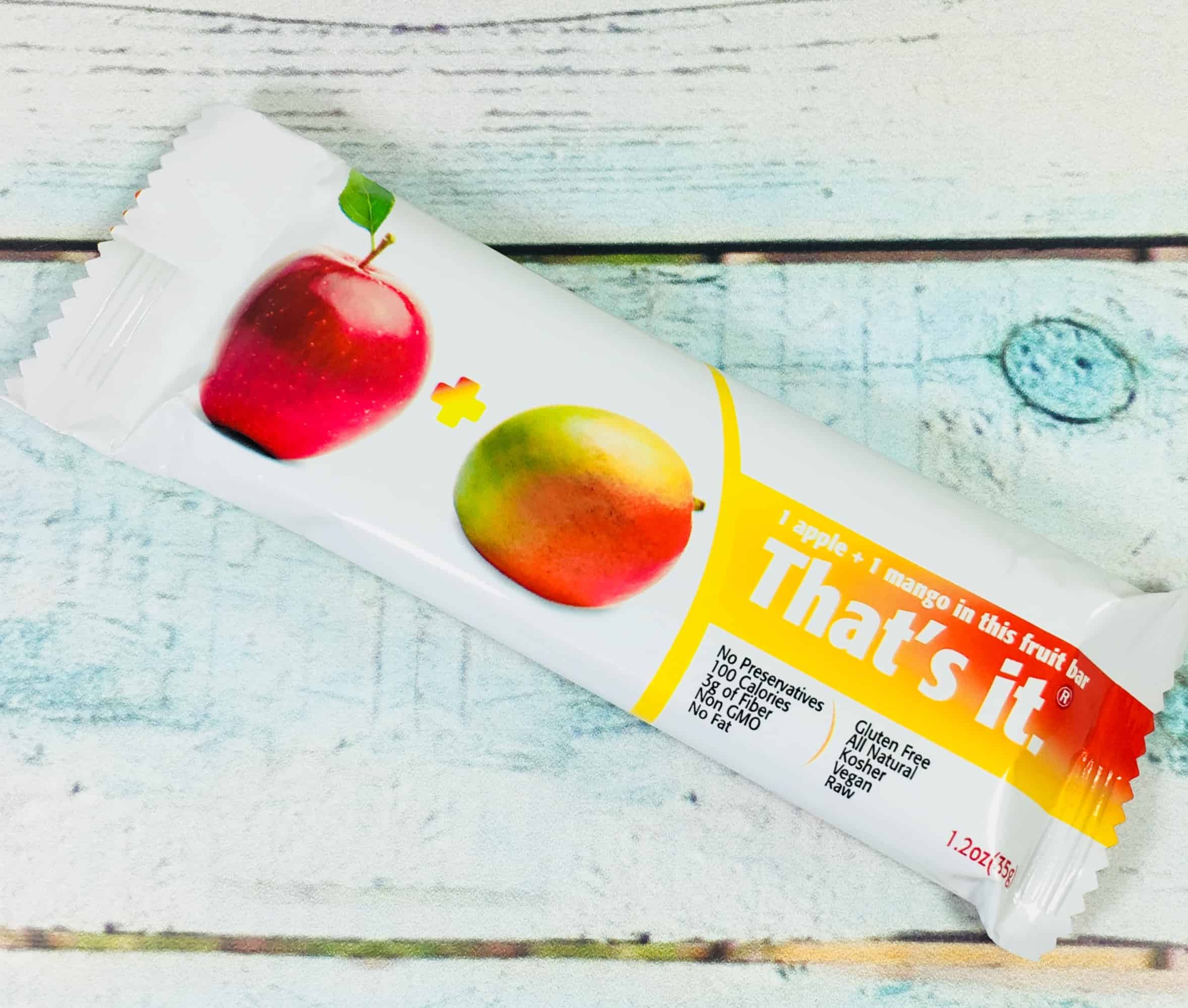 That's It Apple + Mango Fruit Bar ($1.58) My younger daughter loves these bars so my older daughter shared with her sister. They have only two ingredients – apples, and mangoes. That's it! They are chewy and sweet and mom approved.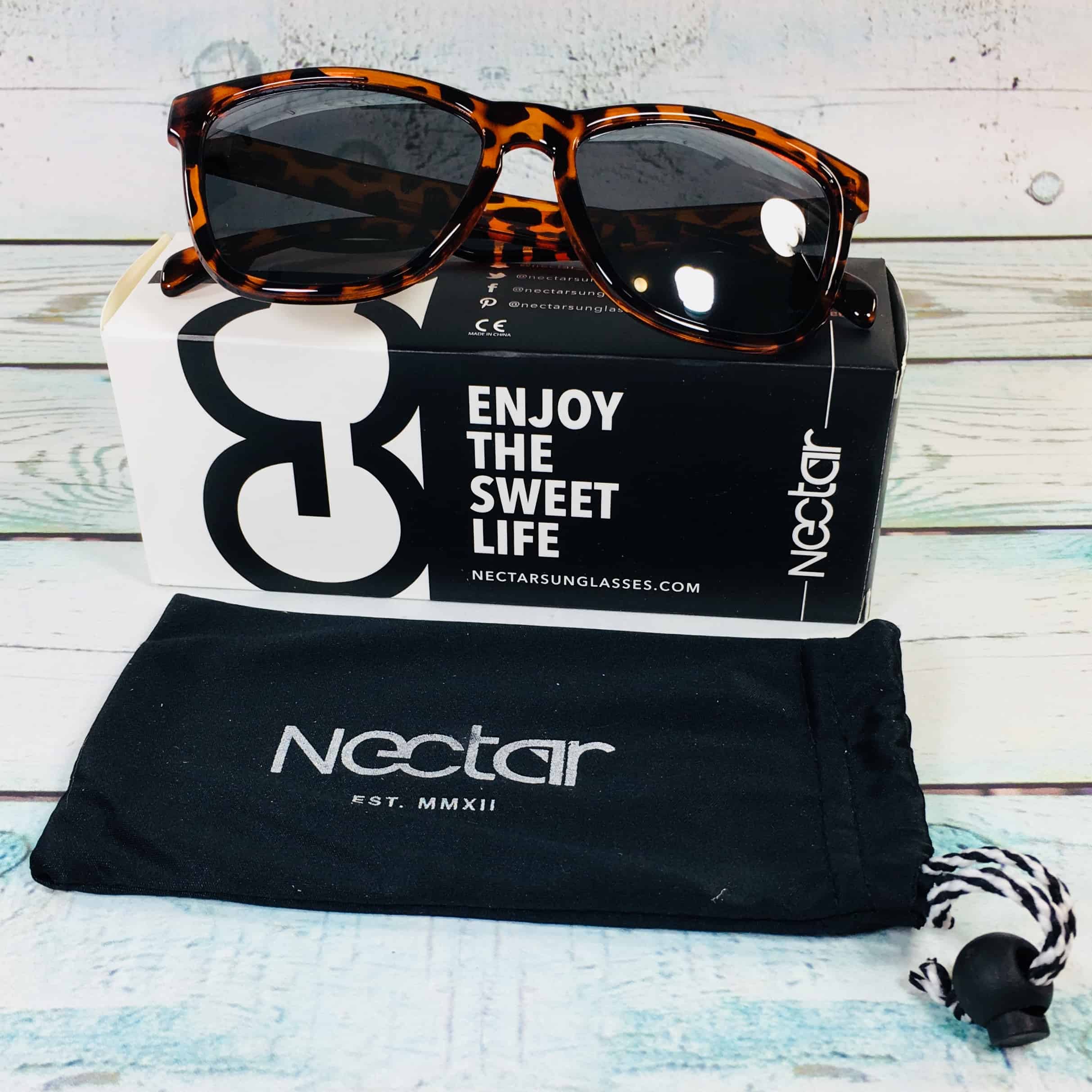 Nectar Sunglasses In Polarized Cypress ($34.99) We wear sunglasses year round here in Texas so it's always nice to have a new pair to start the sunny season off right.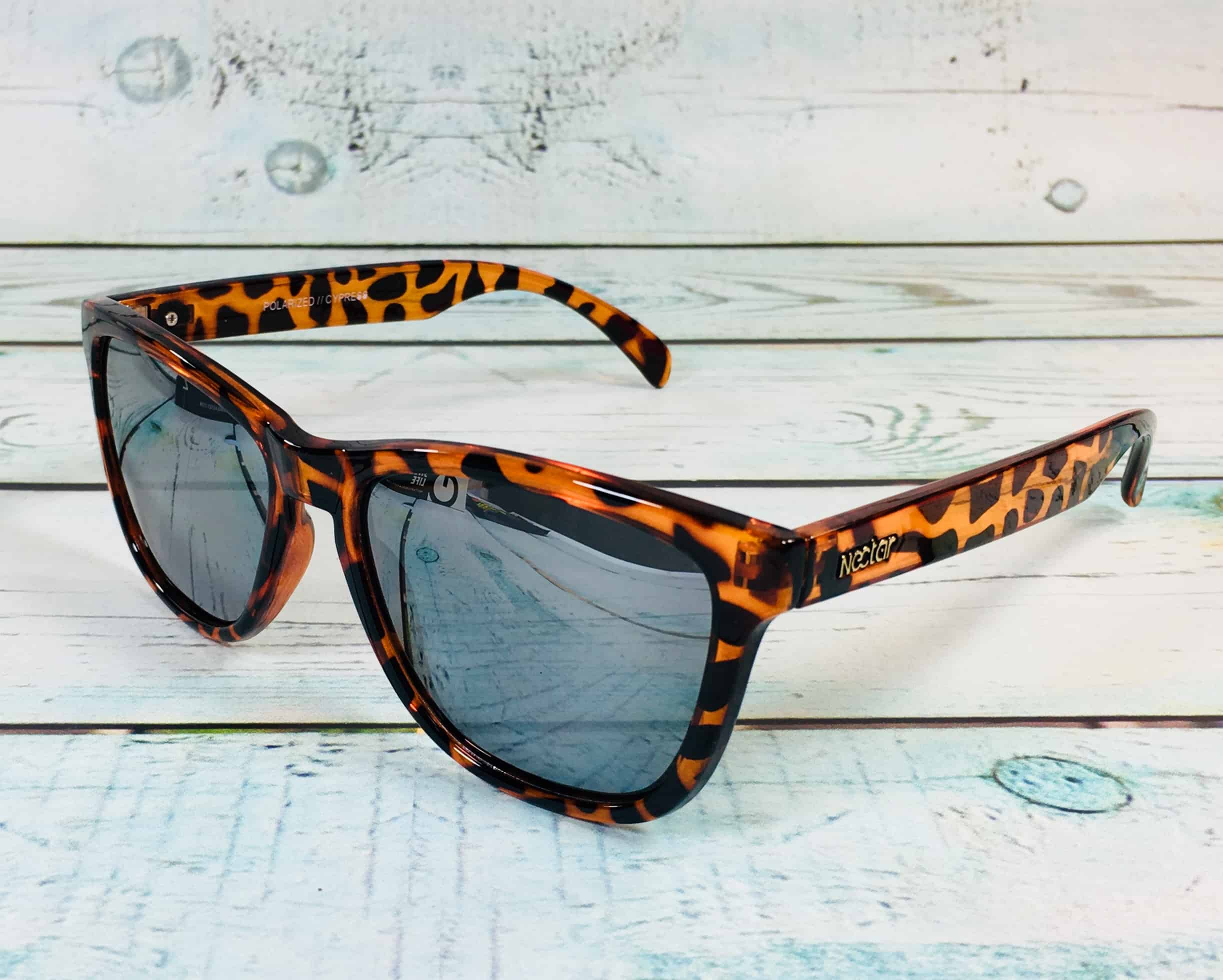 Polarized lenses reduce glare and the tortoiseshell print is a classic one.
Late July Jalapeno Lime Tortilla Chips ($2.36) Gemma said the lime chips reminded her of Cool Ranch Doritos, except they're vegan, non-GMO, gluten-free, and don't contain MSG. She gave them a 10/10.
Late July Nacho Chipotle ($1.87) are not vegan because they contain milk products but are also gluten-free and non-GMO. Gemma said they were like spicy Doritos, but with less cheese. Both of these chips had a generous amount of product.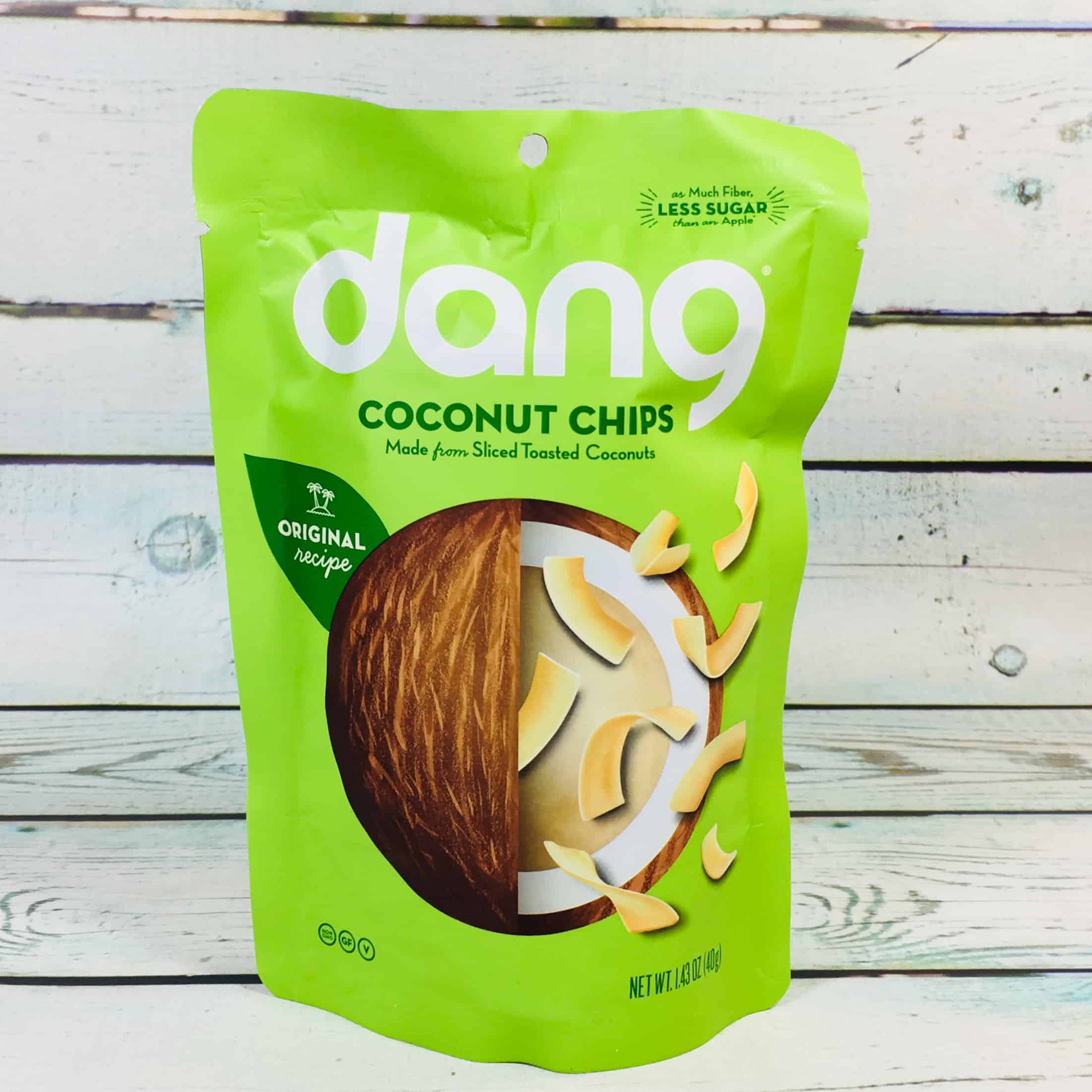 Dang Coconut Chips ($1.67) Here's another item my daughter passed to a love one – me! I love these Dang chips, they are crunchy and sweet and even though one bag is considered a serving I usually just eat a bit at a time and then put a chip clip on it for another time. It only has three ingredients: coconut, sugar, and salt. I eat them straight out of the bag but you could use them to top an acai bowl or sprinkle it on a chocolate cupcake.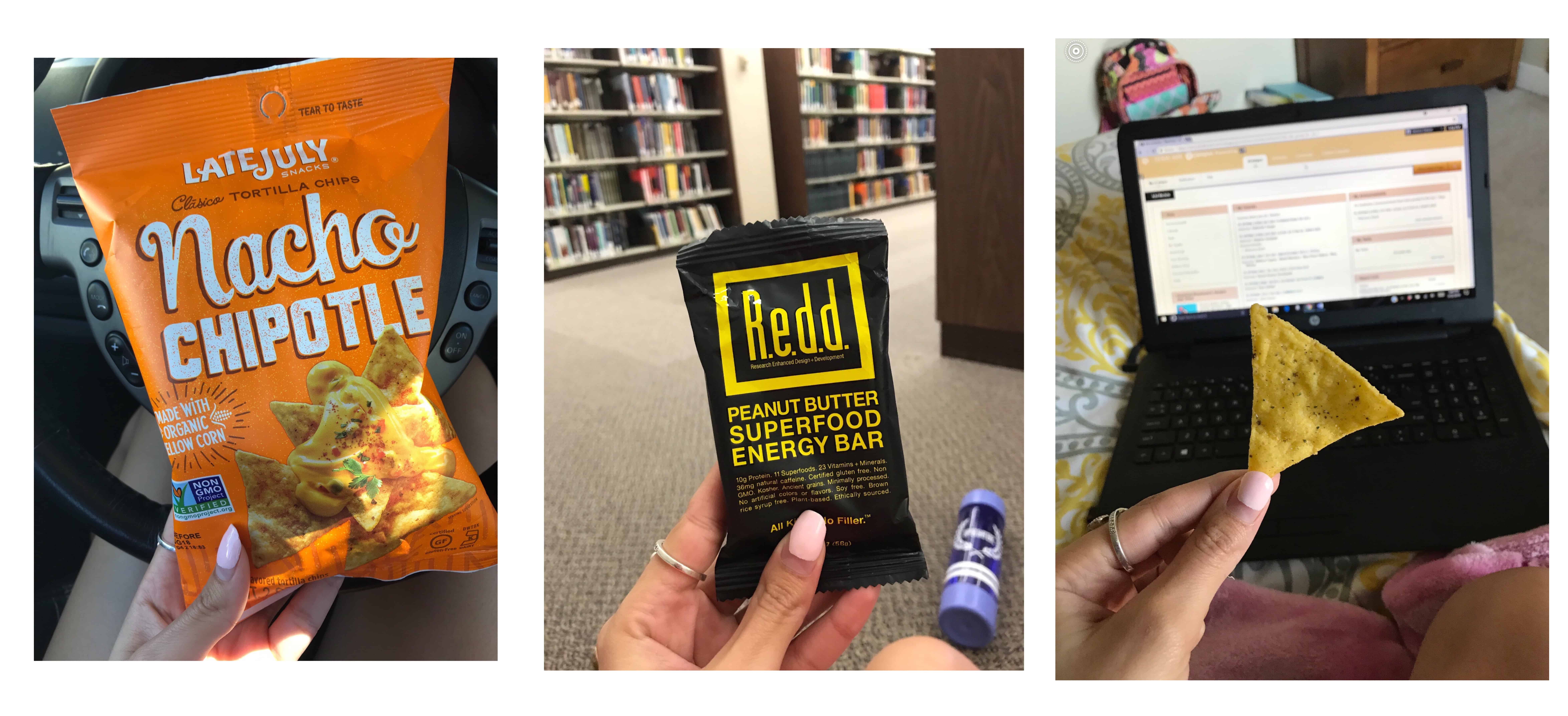 Scenes of my daughter's life at university with her CampusCube goodies!
CampusCube sure puts out an awesome box! This is truly a wonderful care package of helpful items, delicious snacks, plus a bit of beauty. It had a cute theme and the items all went together perfectly, plus the presentation is one of the best! If you're a busy parent, you will save loads of time not running around and win points from your student for getting them such a cute box. Also, this box would be great not only for college students, but high school students or anyone who recently moved away from home who could use a little extra box of happiness once in a while. This box had a value of around $58.56, pretty nice!
What do you think of CampusCube? Let me know in the comments!
Visit CampusCube College Care Package to subscribe or find out more!