California Found is an awesome monthly subscription box that delivers the best of The Golden State, directly to your mailbox! Each box is $49, but holds a value of $90+! Shipping is free and you can save a bit of money on a 3- or 6-month subscription term. What will you find in your box?
Once a month, our subscribers experience the California lifestyle through a box filled to the brim with natural spa & beauty products, locally sourced gourmet treats, beautifully crafted home goods, and infinitely wearable jewelry. Each box tells the story of five to seven California makers through their products and an individual notecard dedicated to each one. Every beautifully packaged delivery reflects the laid back, stylish, uniquely chic attitude that is California.
"California lifestyle – delivered." Yes, please!
DEAL: Get 20% off on your first purchase! Use coupon code hellosub20.
My items were covered with beautiful paper seeded paper with a flower sticker closure.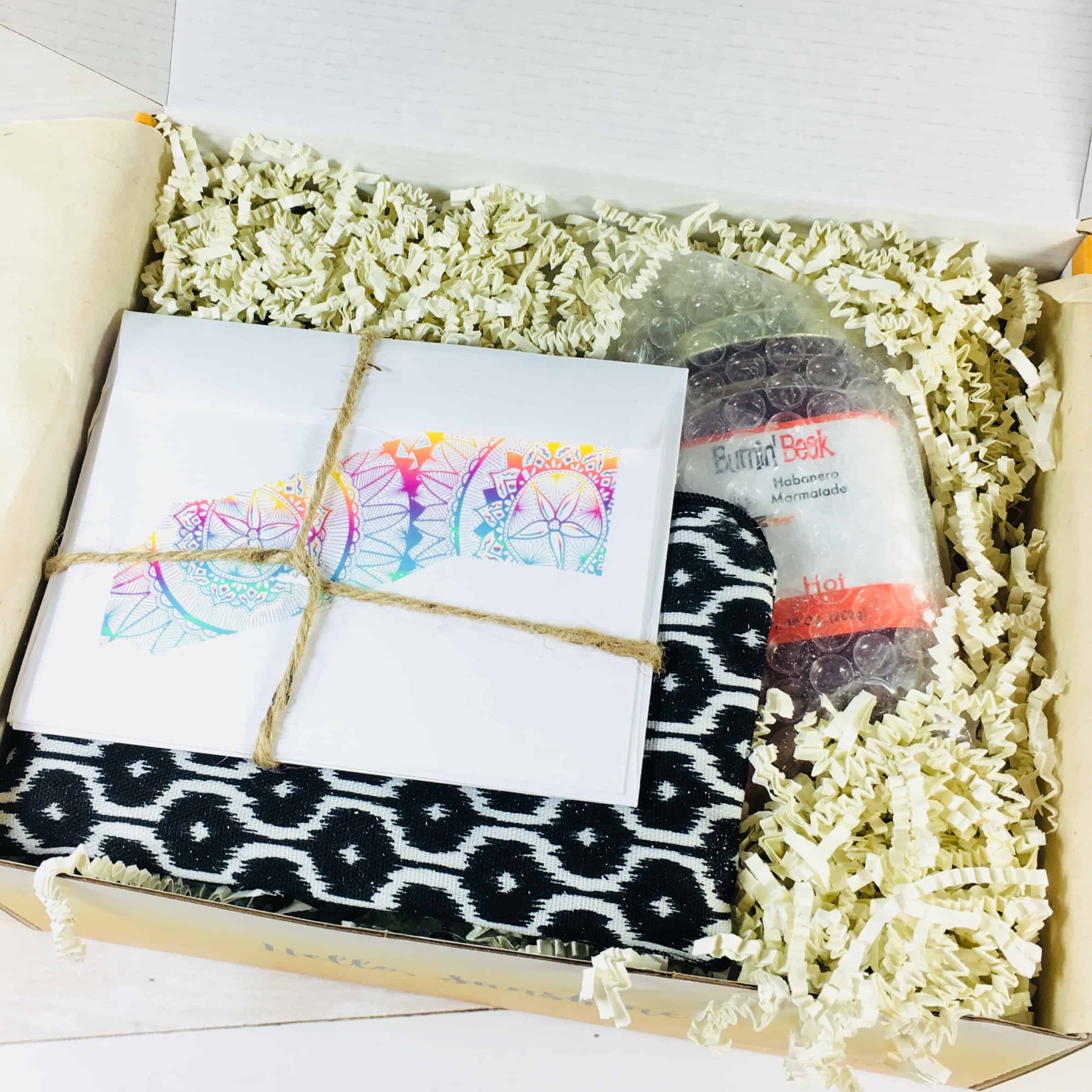 My items were tucked into white paper squiggles. The glass item was covered in bubble wrap.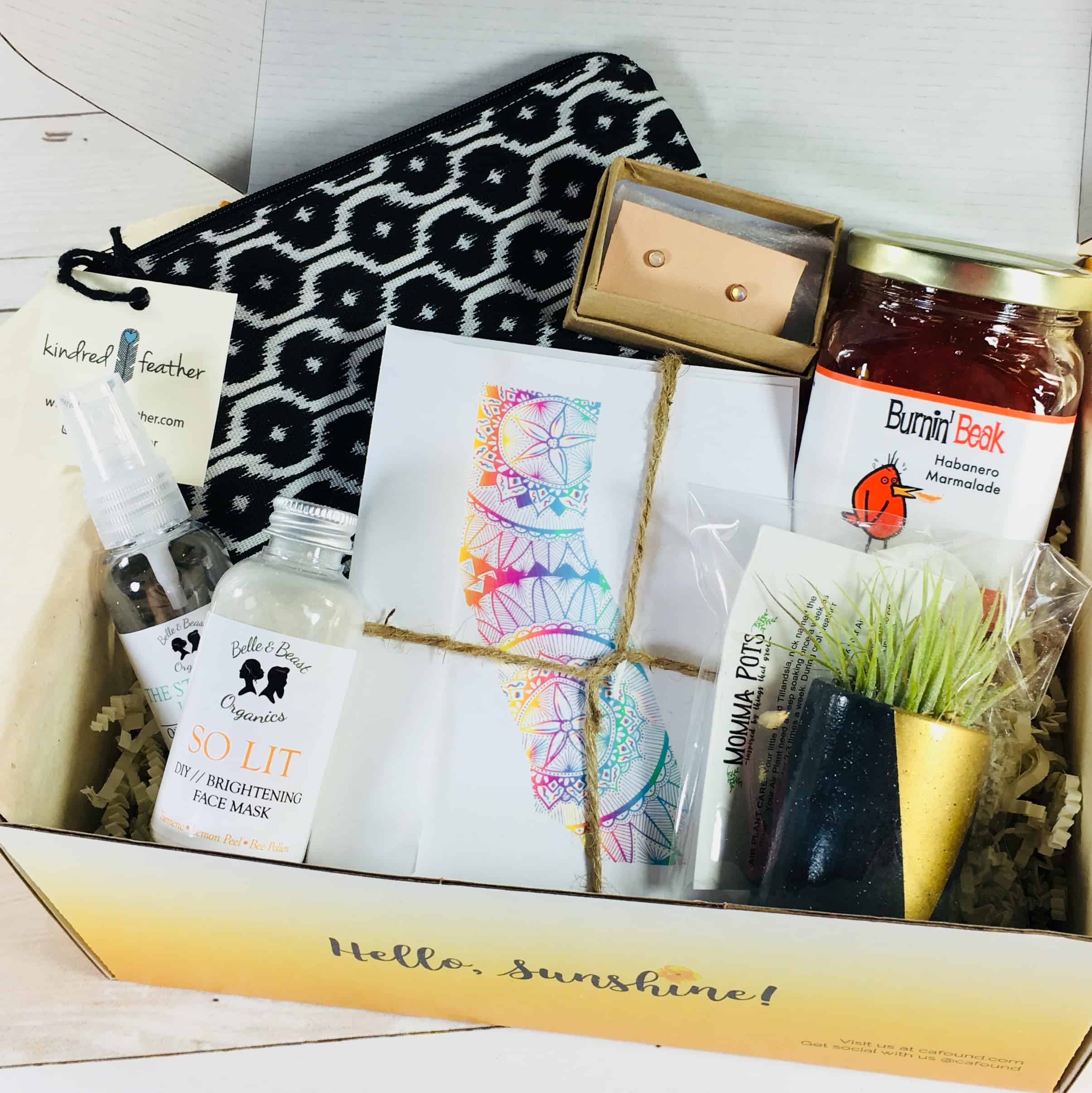 Everything in my February 2018 California Found box! I was born and raised in Southern California and get so excited when I receive this special box from my wonderful home state!
I spotted these cards as soon as I opened the box. The band that was wrapped around them was embedded with wildflower seeds.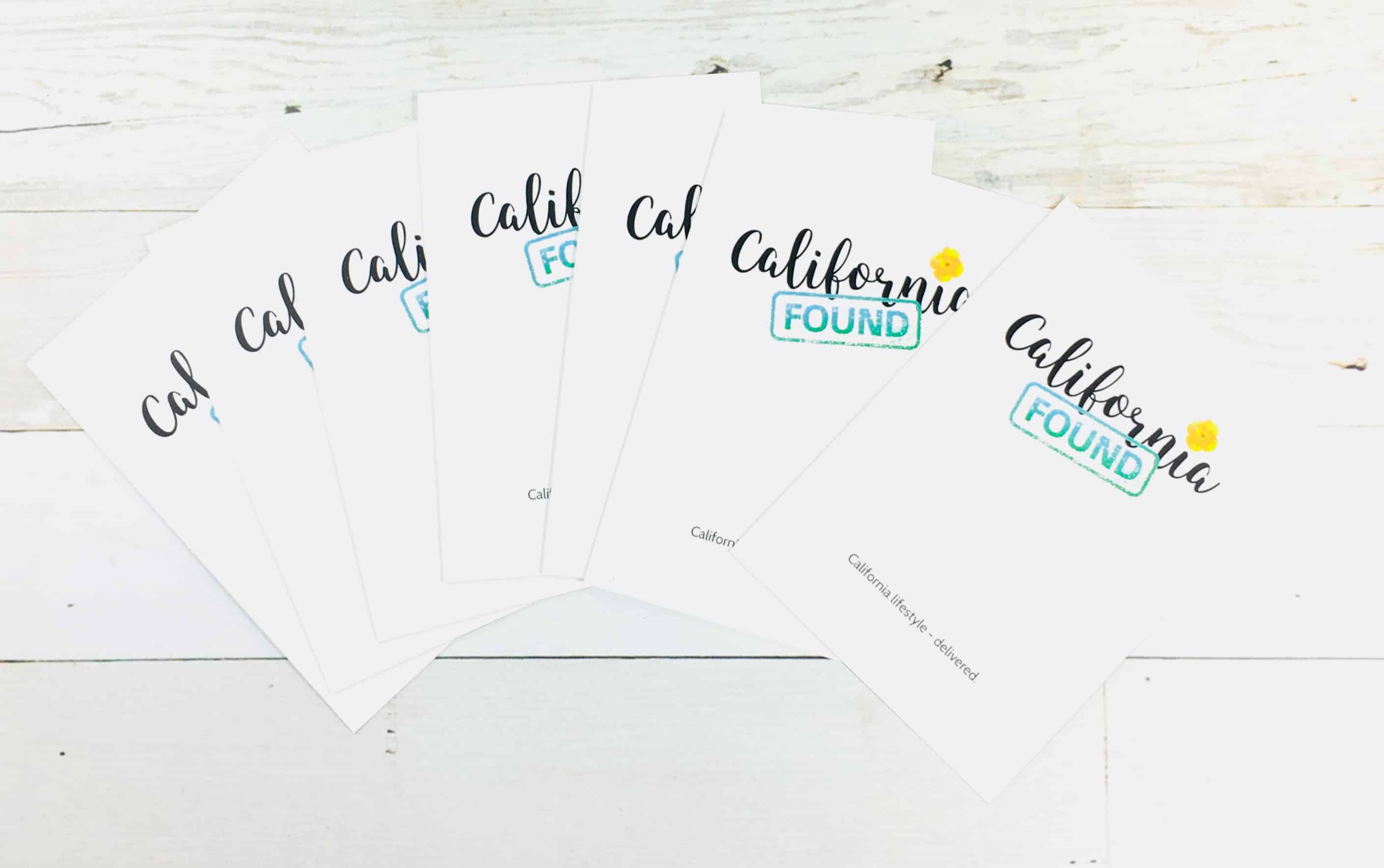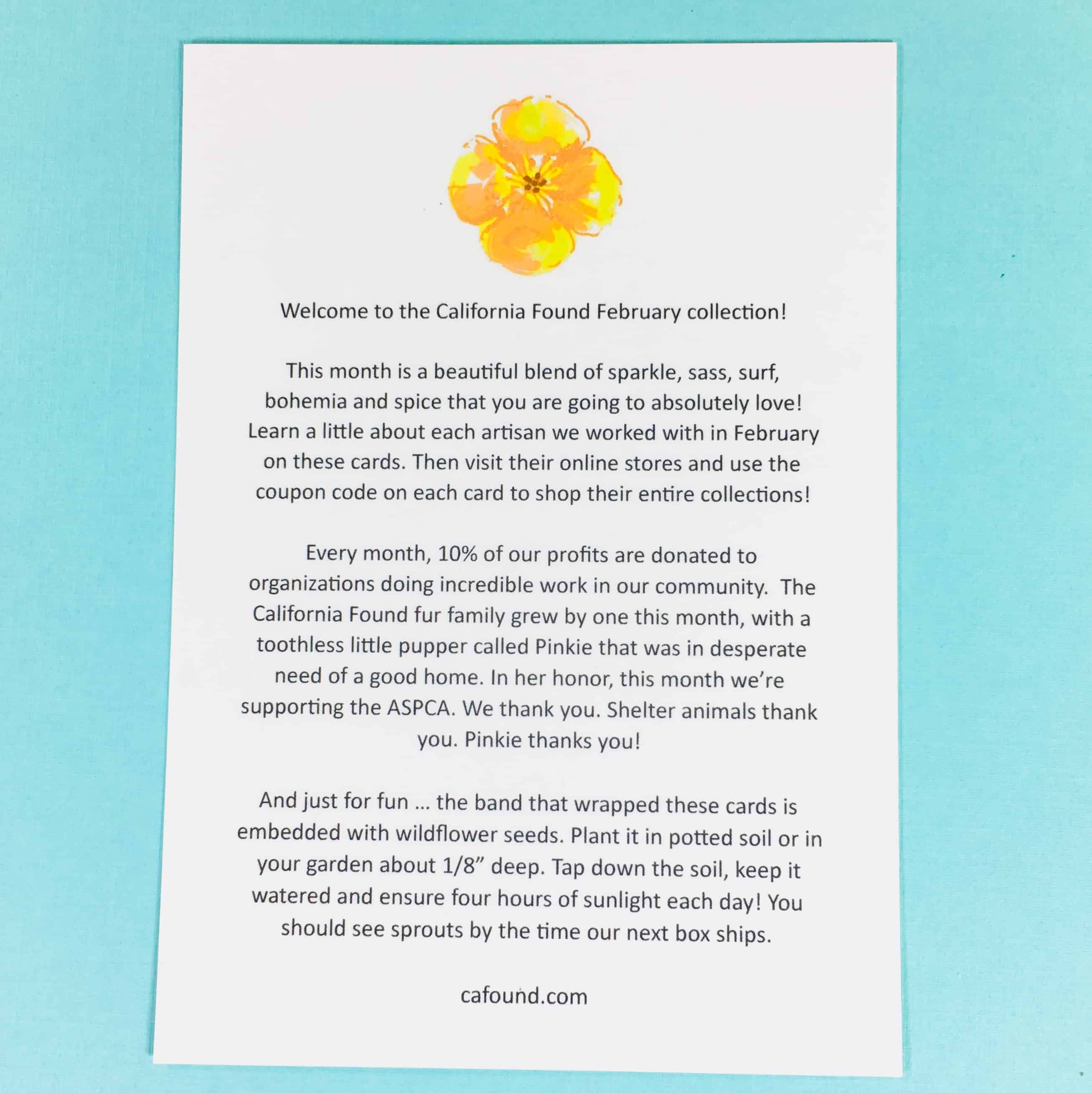 There were 7 cards in this grouping – one about the February collection, the other 6 introducing the featured artists and their items that were sent this month. California Found donates 10% of their profits to charitable organizations. This month's proceeds are going to the ASPCA. I have adopted my last four kitties from the animal shelter so that makes me feel good to know that some more furry friends will be fed and housed. If you find a product or maker that you really like, then you can use the included coupon codes featured on each card to save on a purchase on their websites.
I am so pleased with this box, and I haven't even tried anything yet! Let's get started!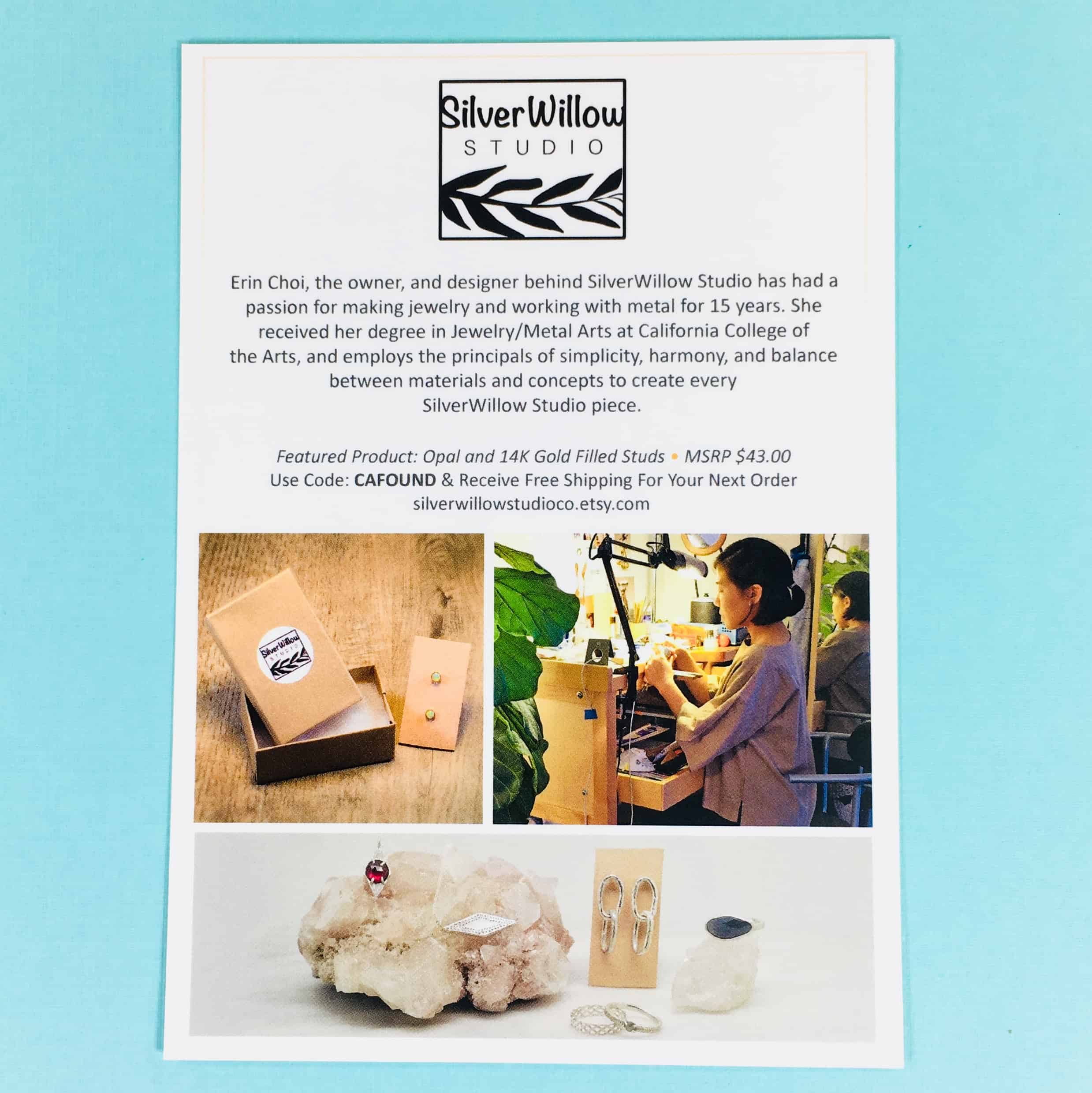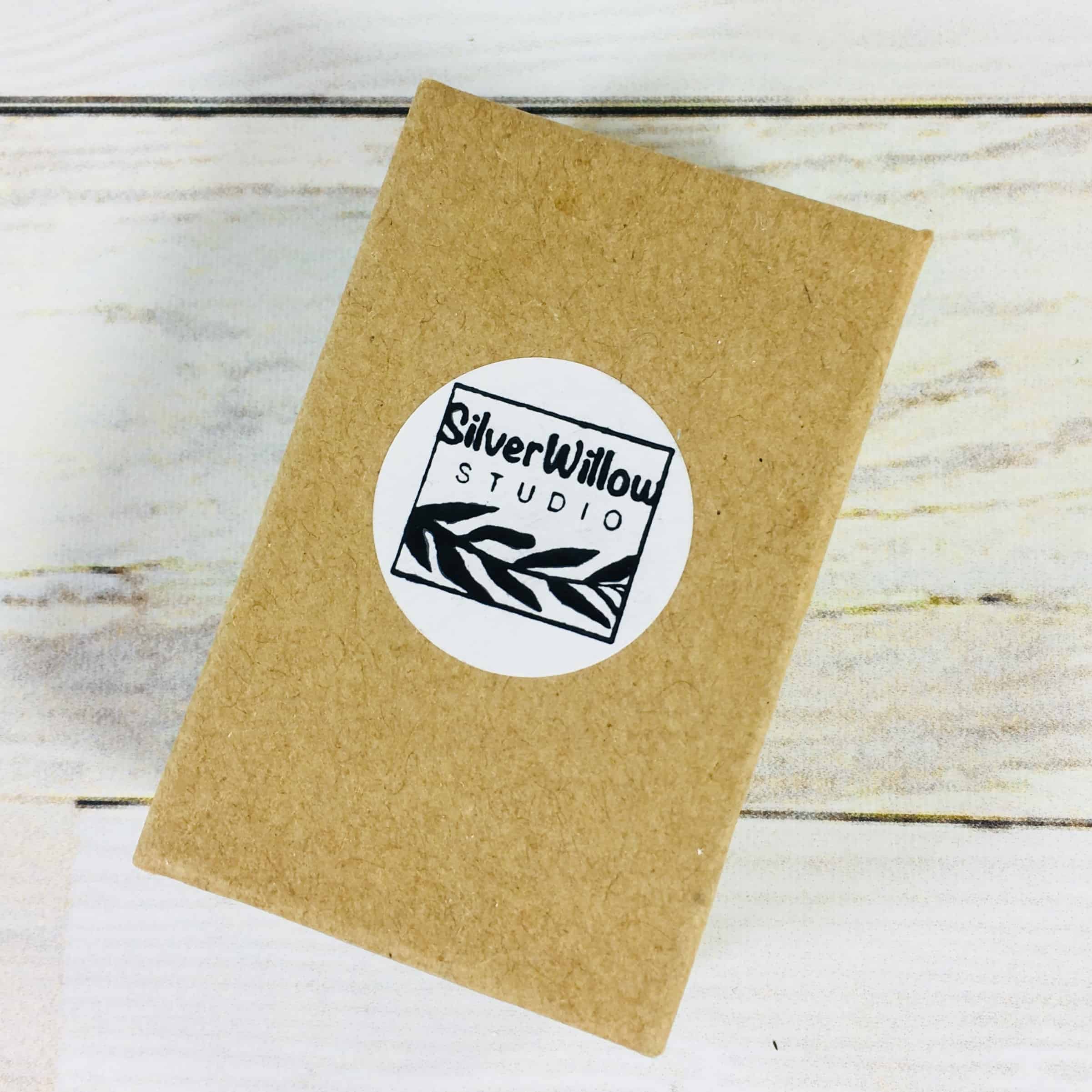 Silver Willow Studio Natural Ethiopian Opal And 14K Gold Filled Studs ($45) Oh my goodness, my birthstone is the opal!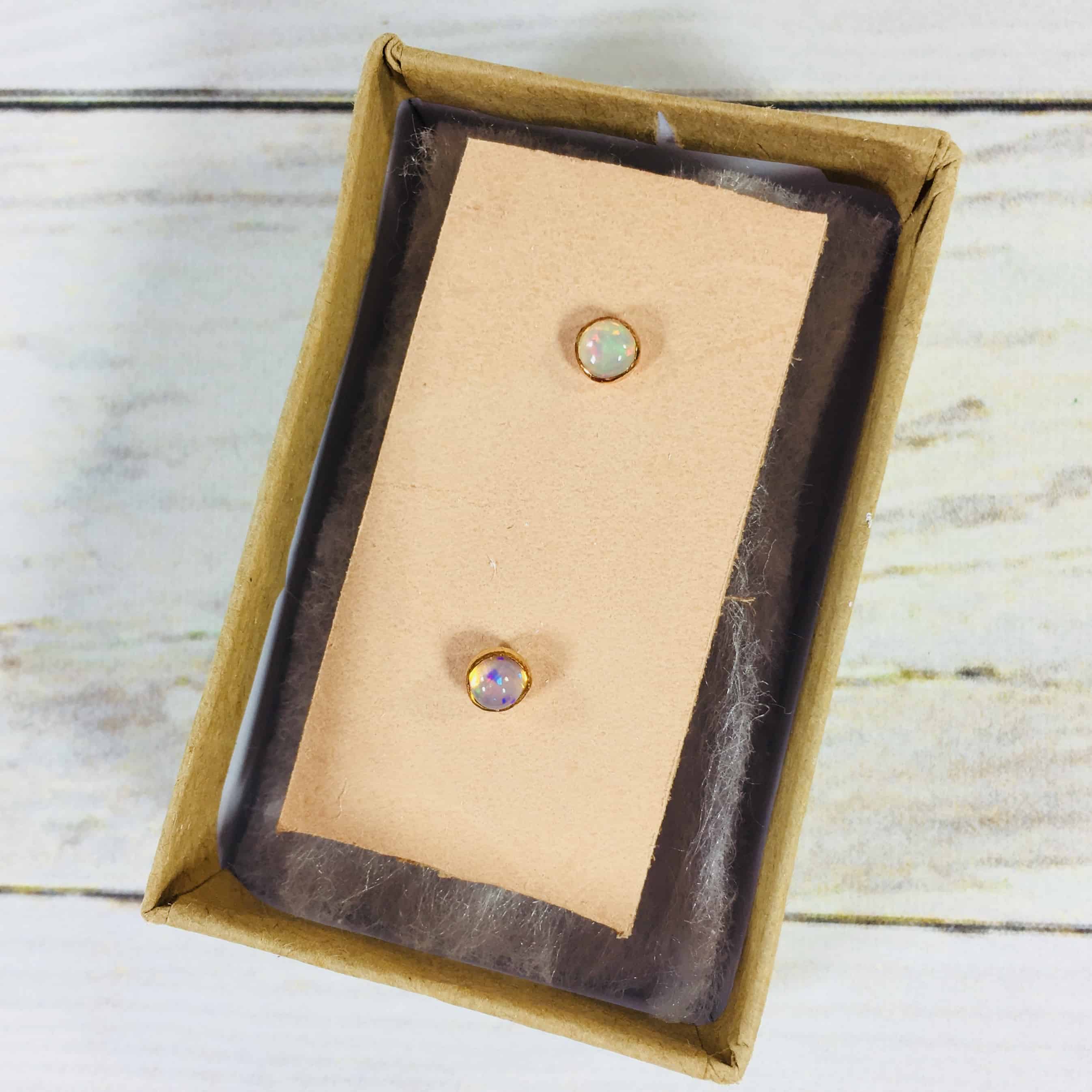 Too bad my ear holes closed up, I'm tempted to have them re-pierced just because I love these earrings! They are just dainty and adorable!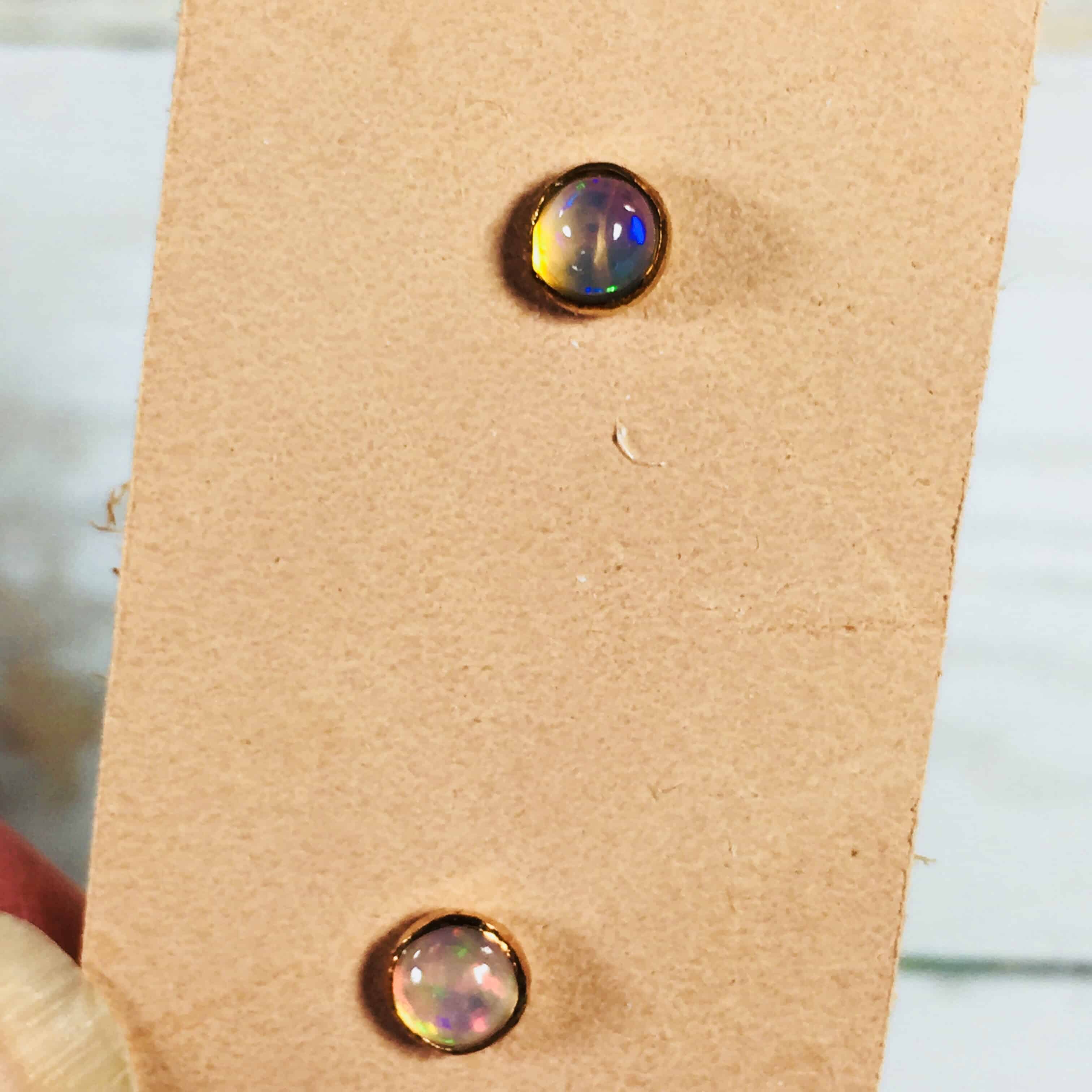 My loss is my daughter's gain. I love the way opals change color depending on how the light hits them.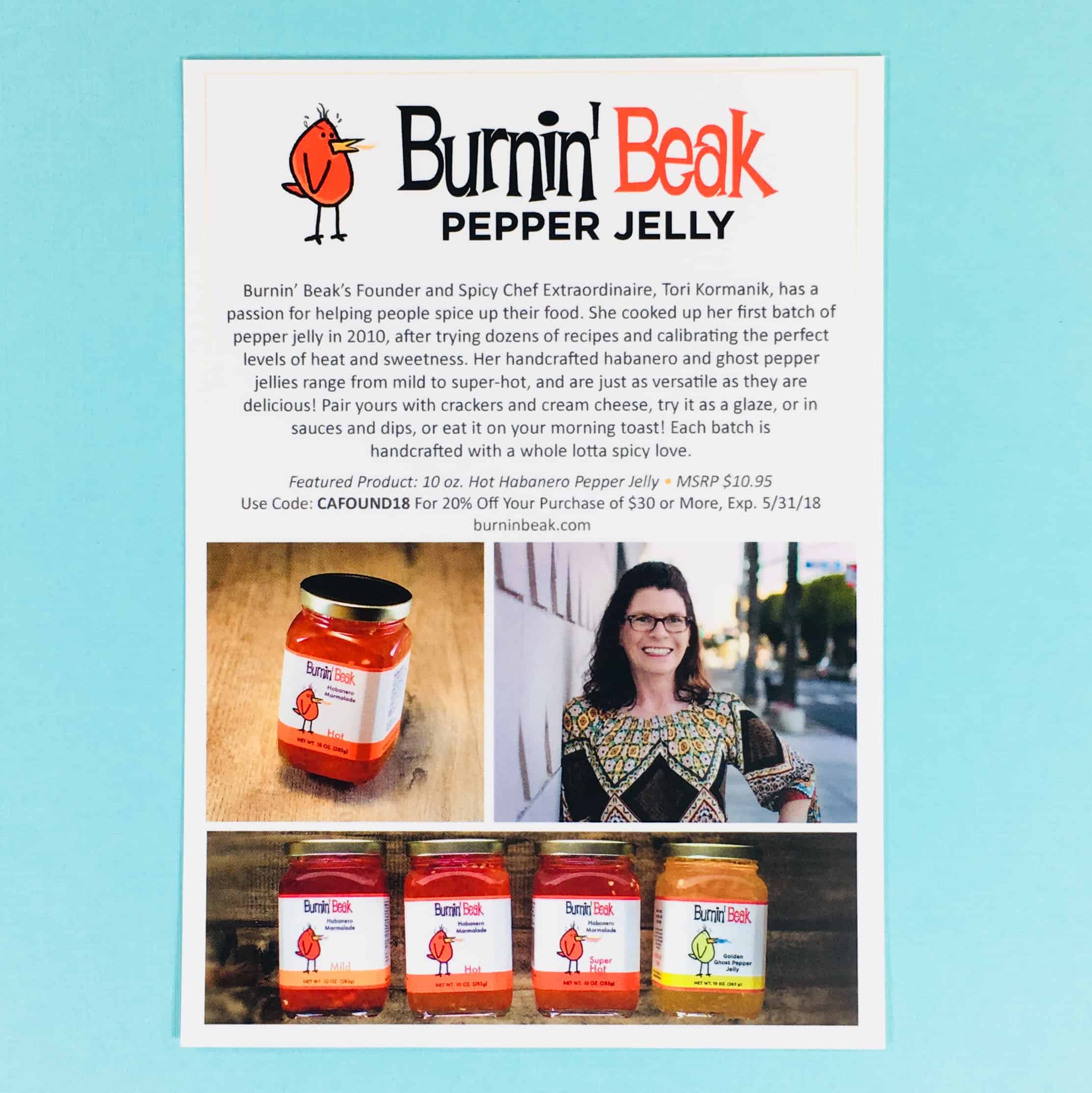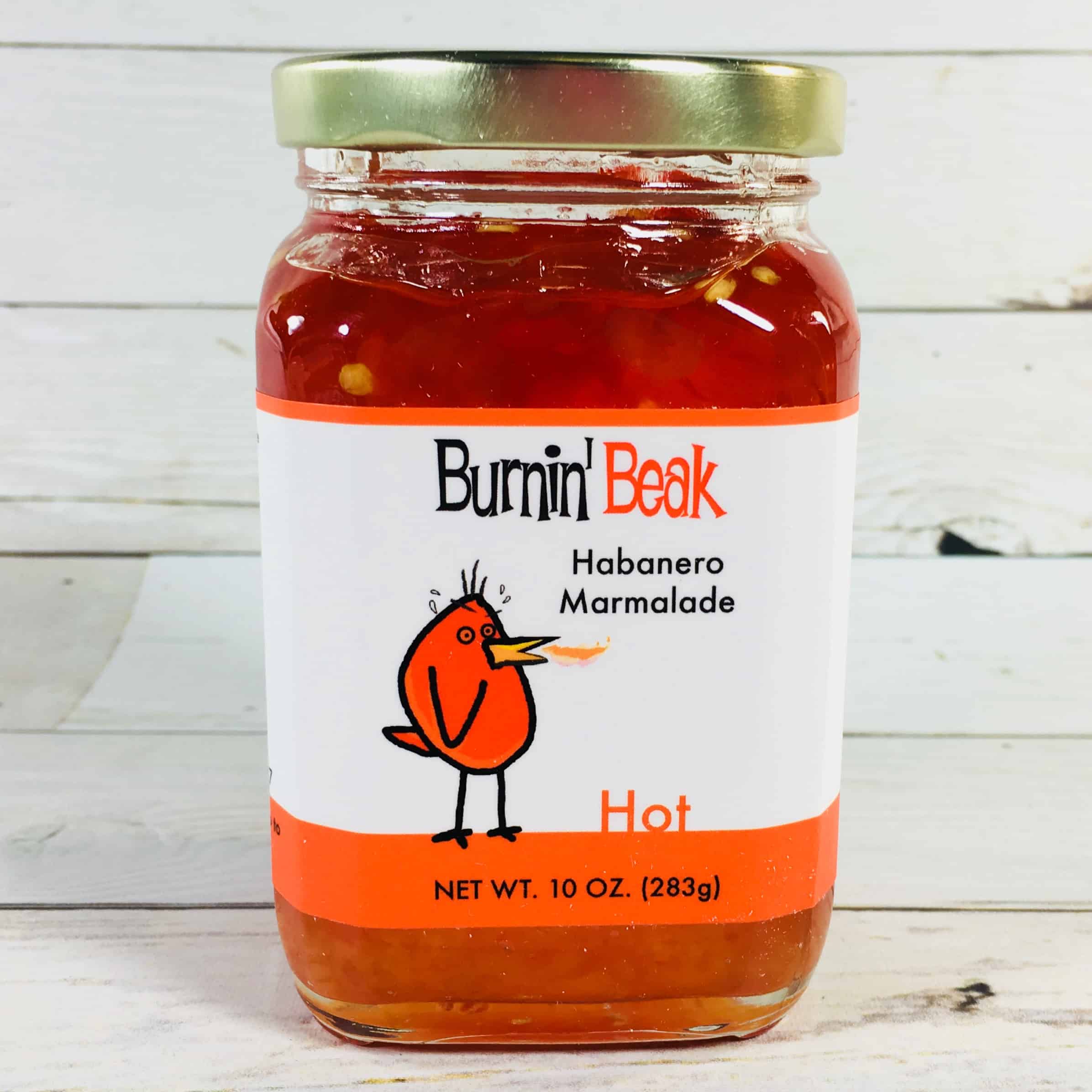 Burnin' Beak Hot Habanero Pepper Jelly ($10.95) Yum, pepper jelly. I have even canned some myself in the past but this is way easier.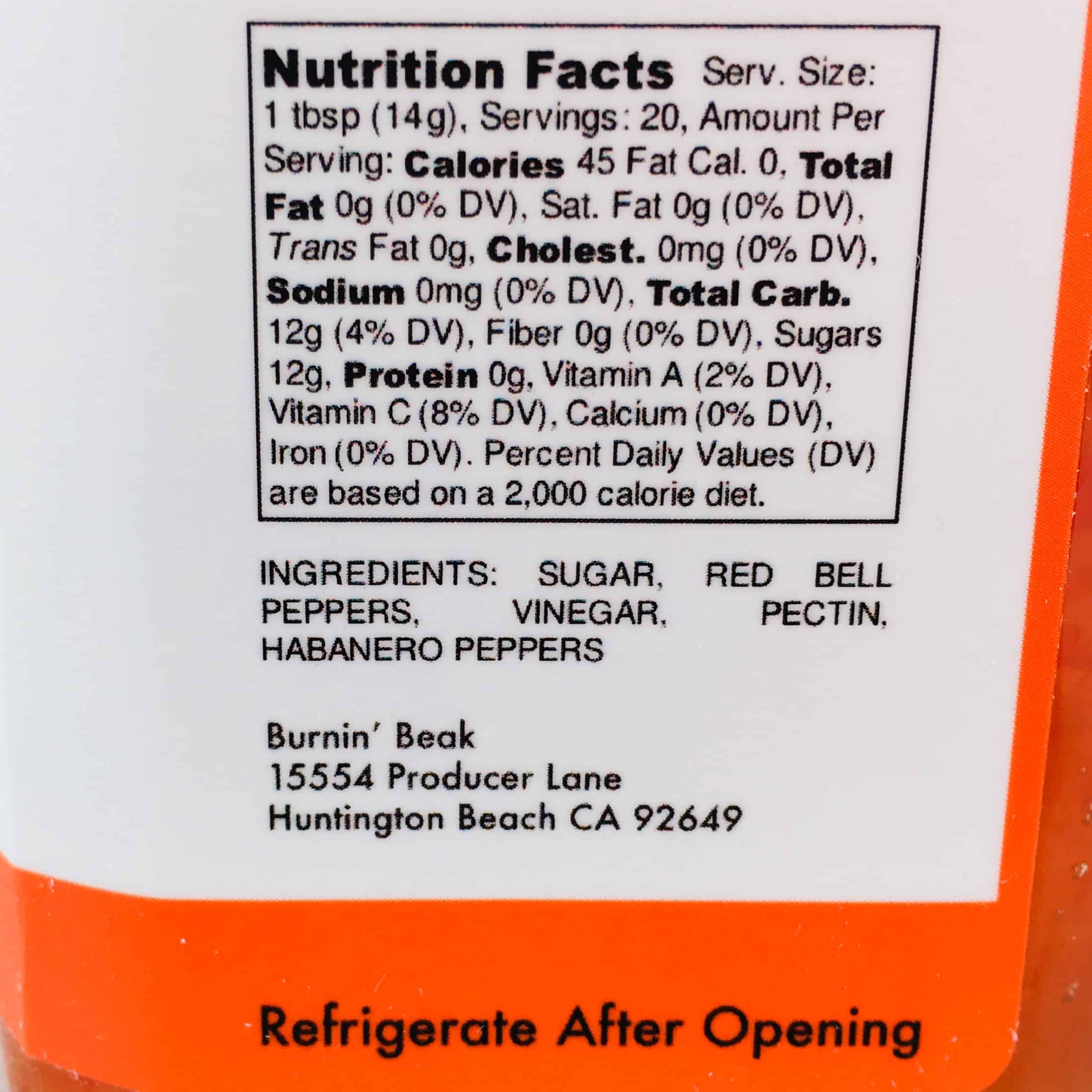 I love a simple list of ingredients: just sugar, red bell peppers, vinegar, pectin, and habanero peppers.
Look at how pretty it is! And it tastes pretty darn good too. It had just the right amount of heat. I served it on a cracker with some cream cheese but brie would work, or try it on toast. This shouldn't set your mouth on fire, unless you just can't handle the heat.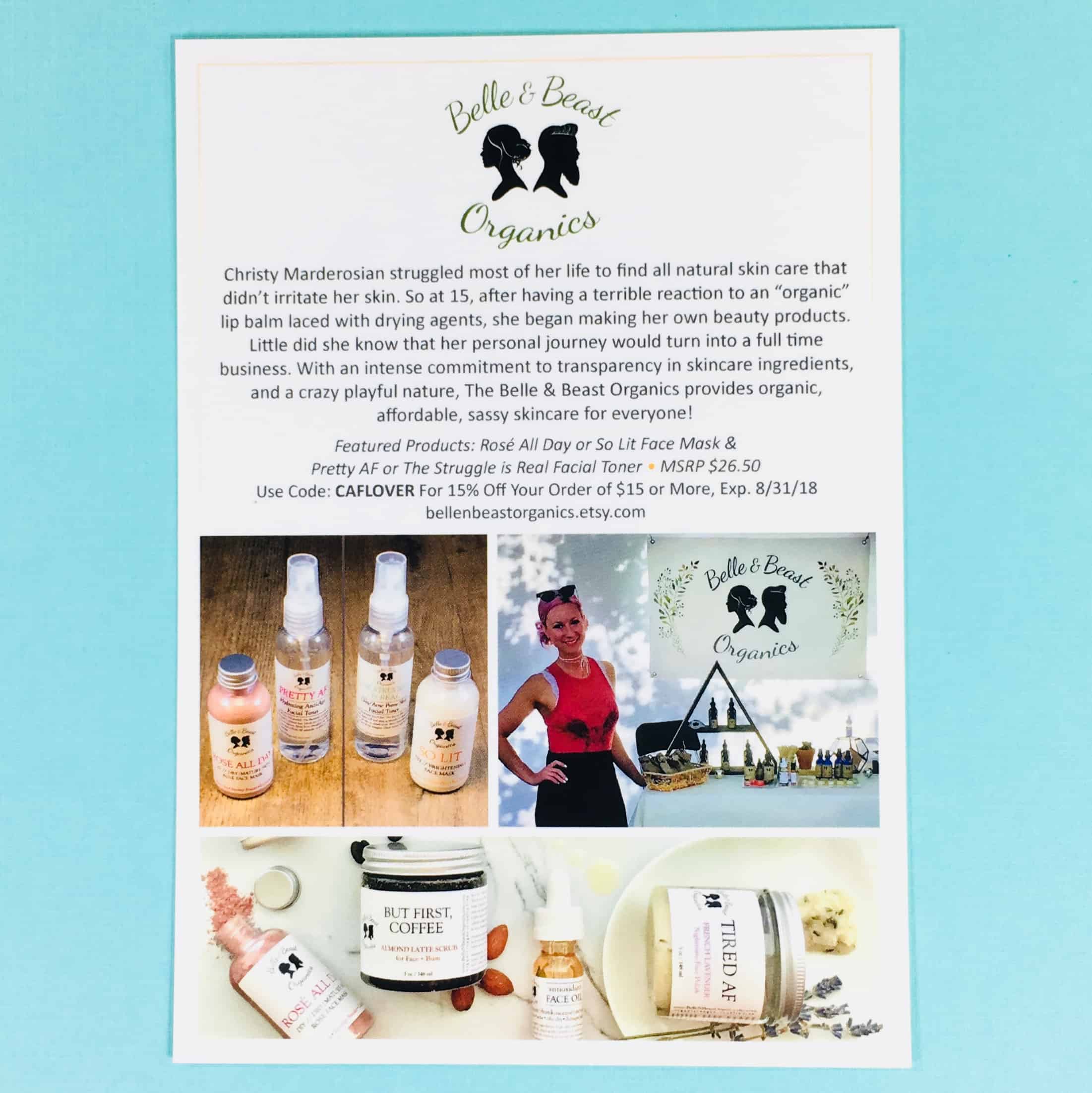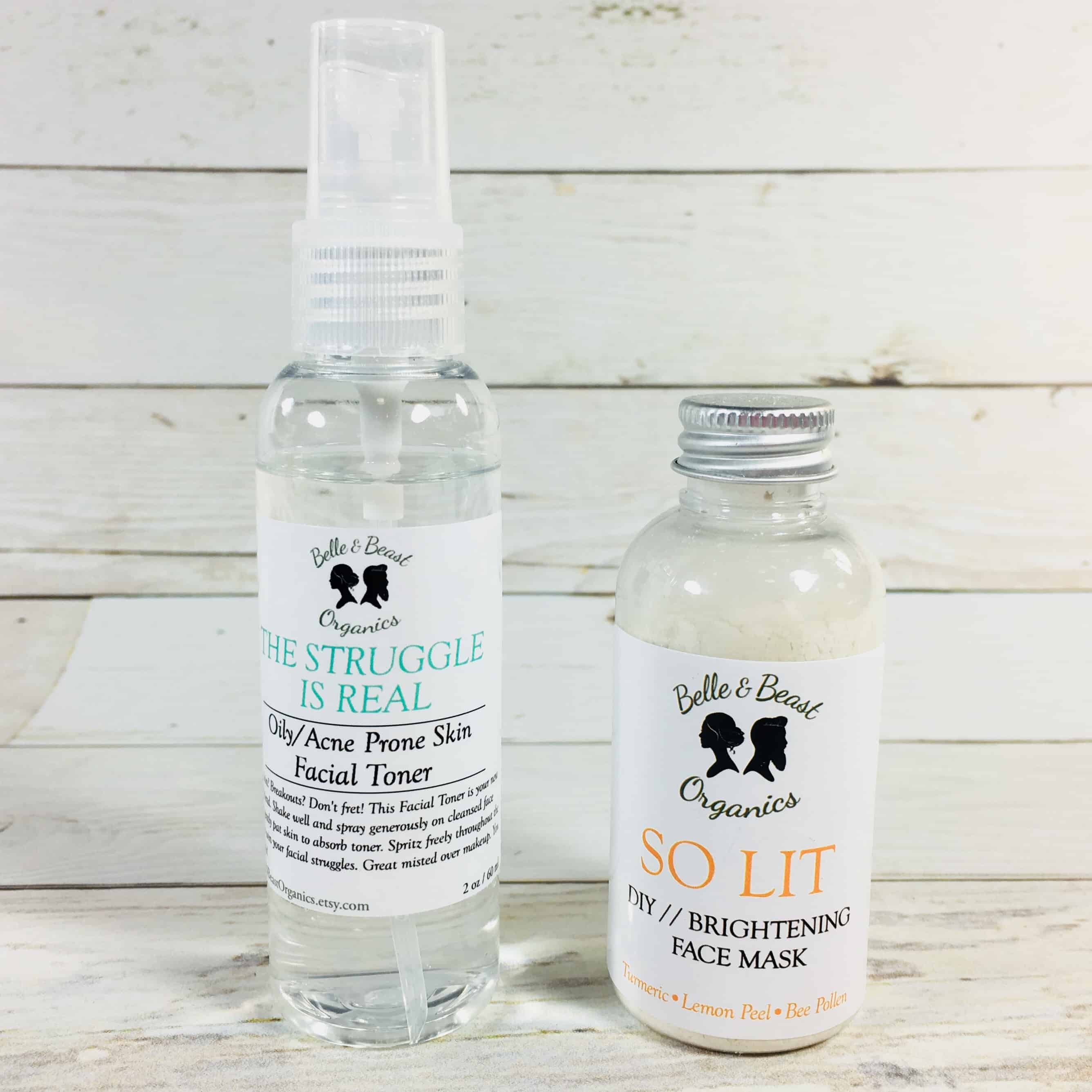 I received two products from Belle & Beast Organics: Belle & Beast The Struggle Is Real Facial Toner ($10) and Belle & Beast Organics So Lit Face Mask ($16.50). Some subscribers will receive Rosé All Day Mask or Pretty AF Hydrating Toner. The toner is made with lavender water, lavender essential oil, and aloe juice along with a couple of other natural ingredients and smells like tea tree oil. I will pass it along since I don't have oily skin, so my daughter scores again!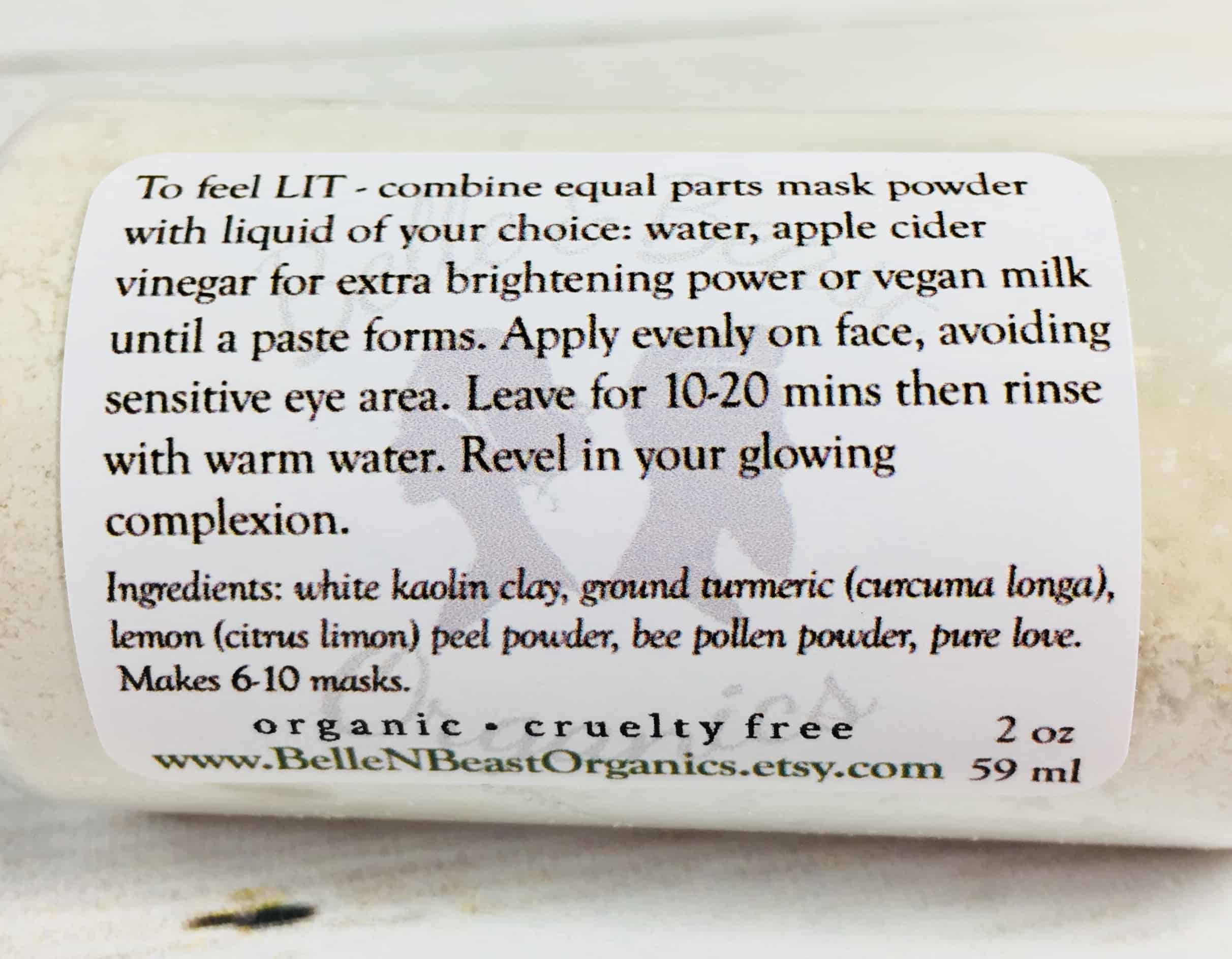 The face mask is supposed to brighten skin with clay, turmeric, and bee pollen. Mix with the liquid of your choice and then let set for a bit before rinsing.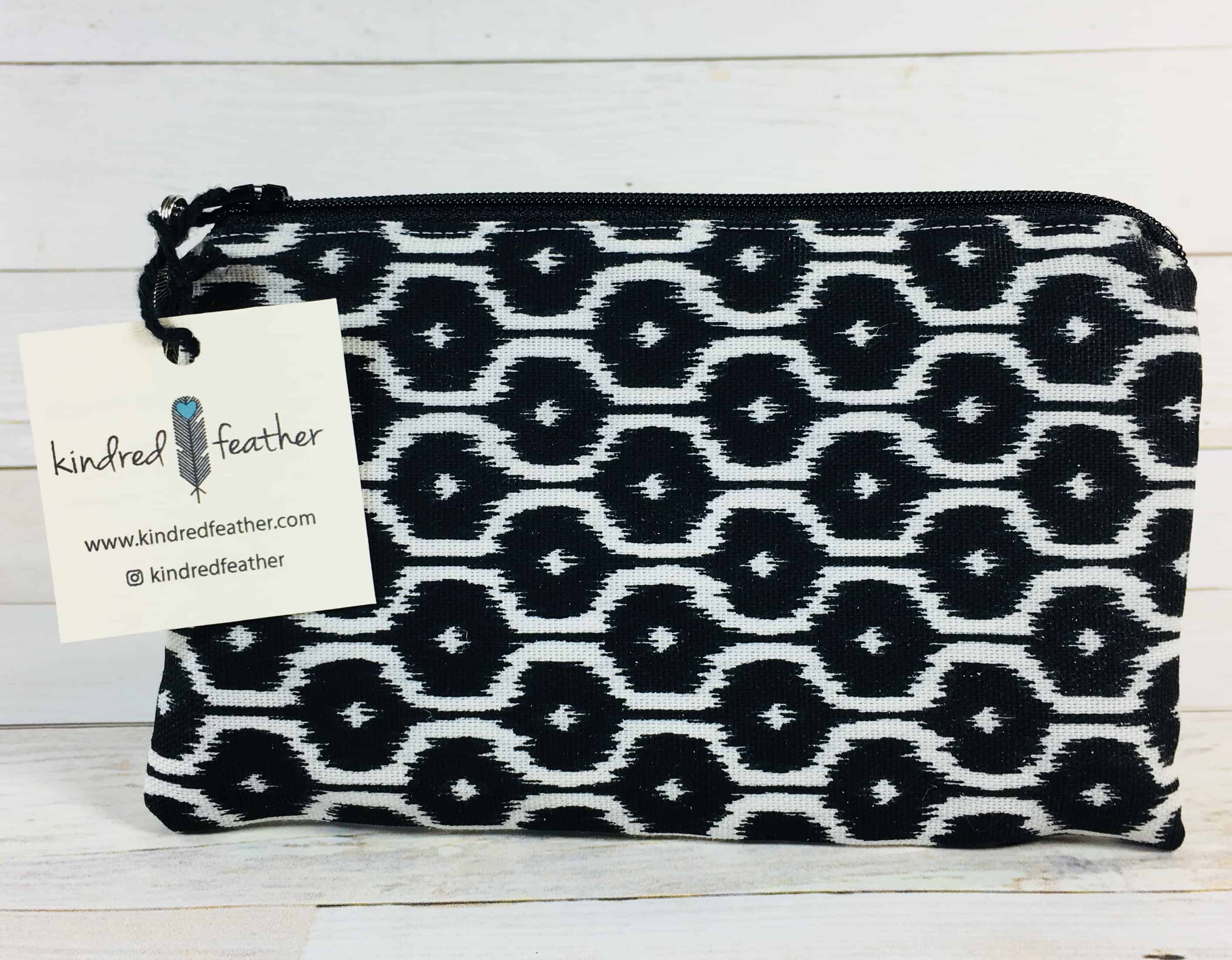 Kindred Feather The Wren In Black And White Ikat ($16) I get a monthly makeup bag subscription but this bag has those other ones beat!
The bag is handmade out of cotton denim fabric. Here's a shot of the inside of the bag.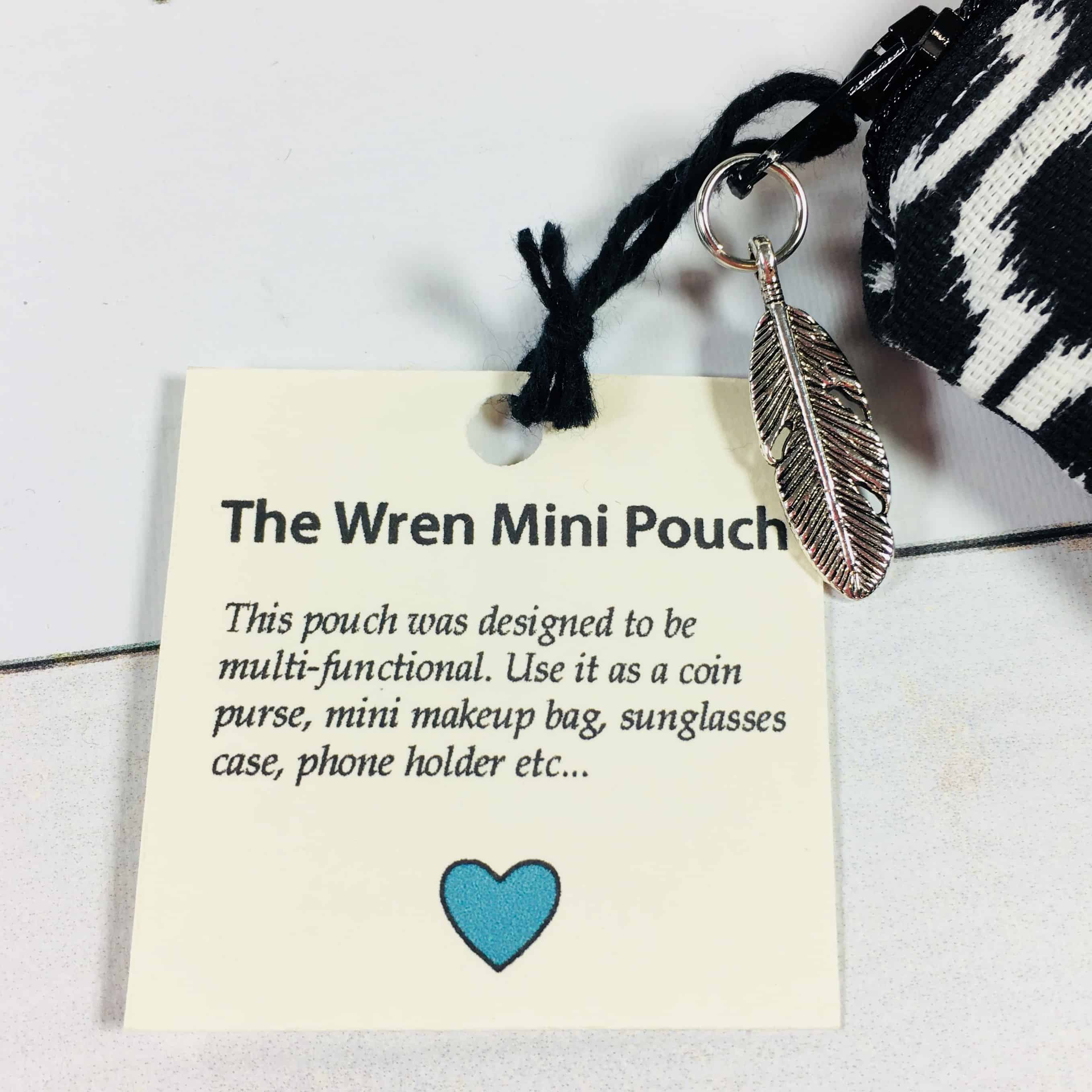 The bag can be used in several different ways.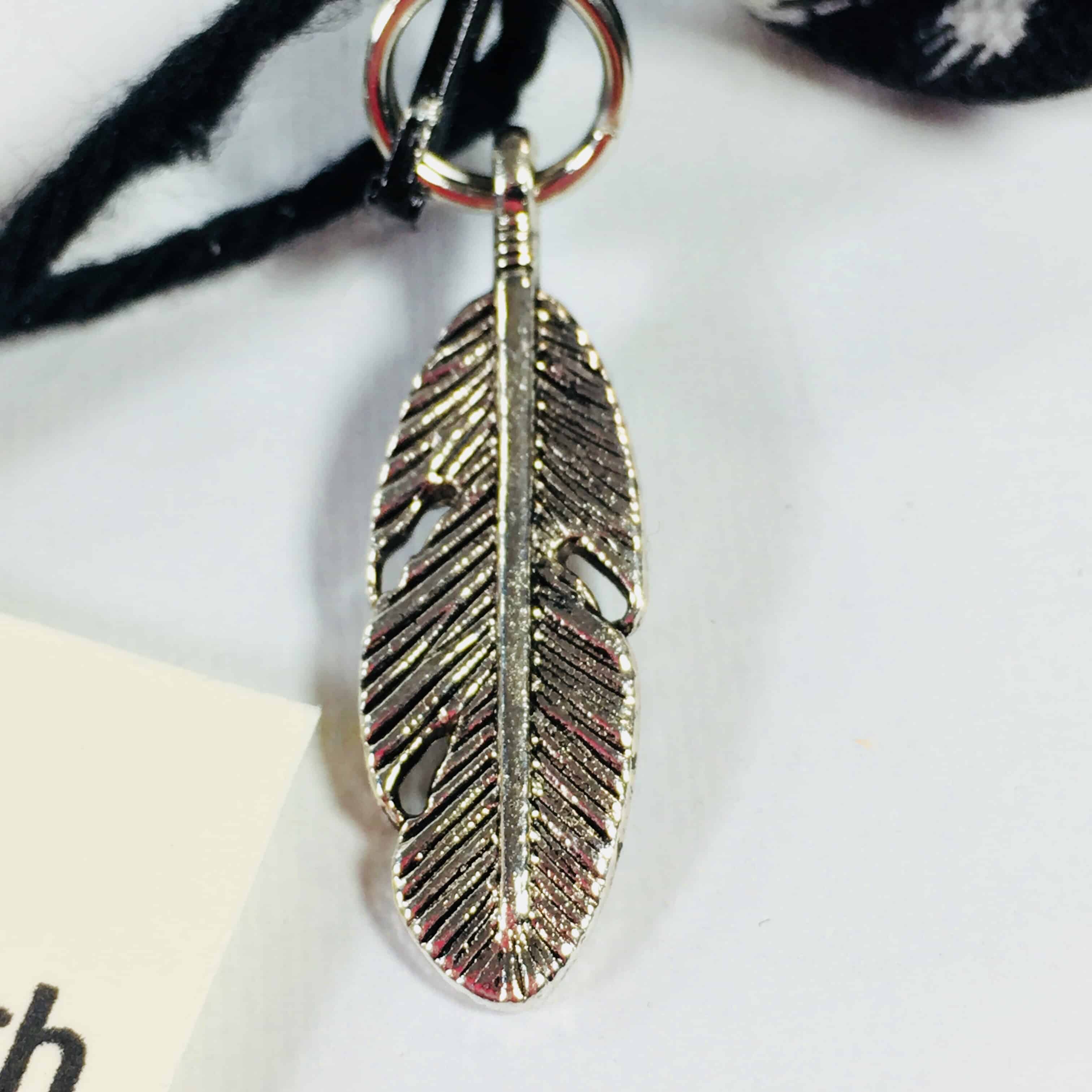 But this feather charm, isn't it adorable! What a lovely touch, this bag is just too cute.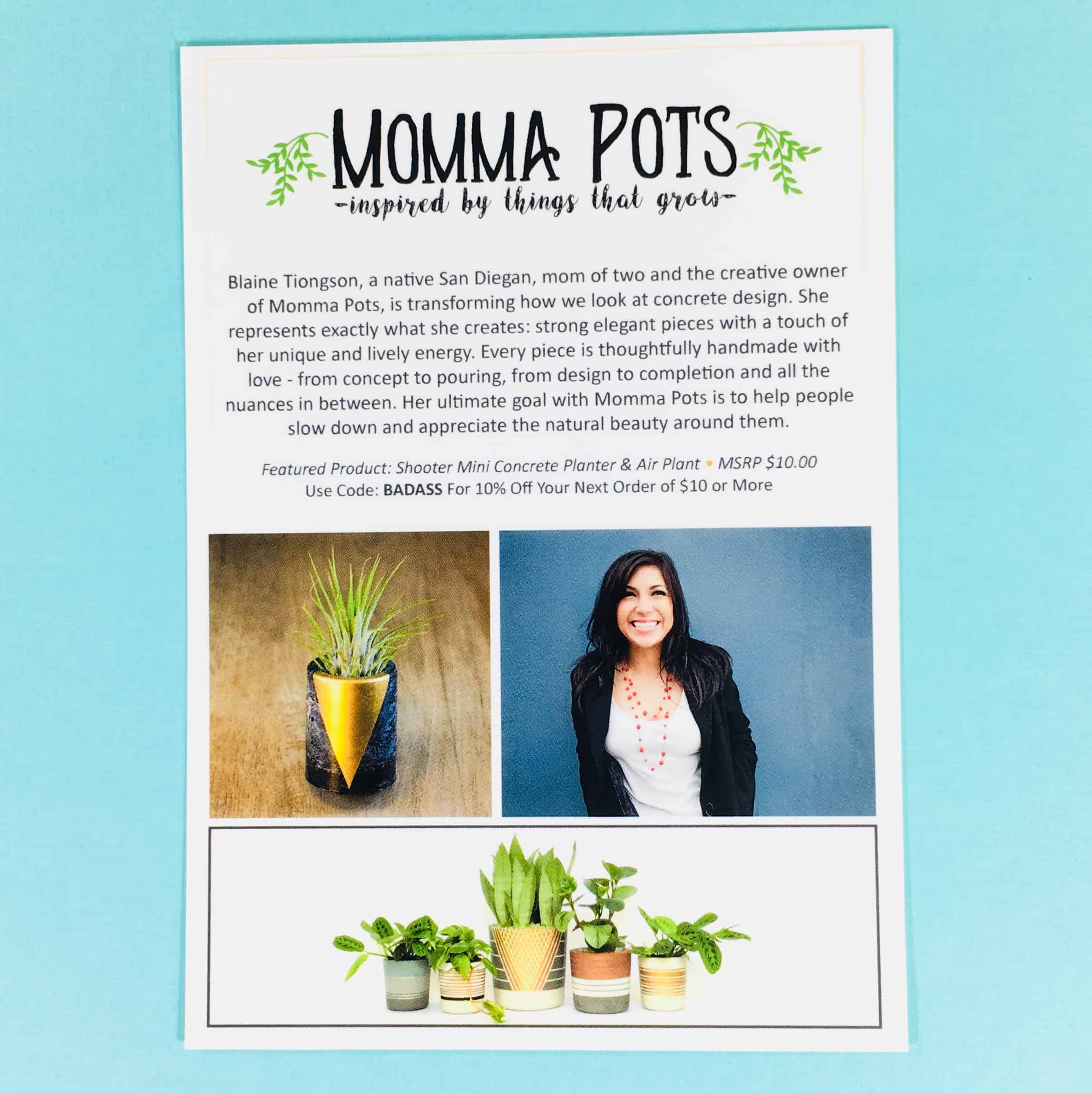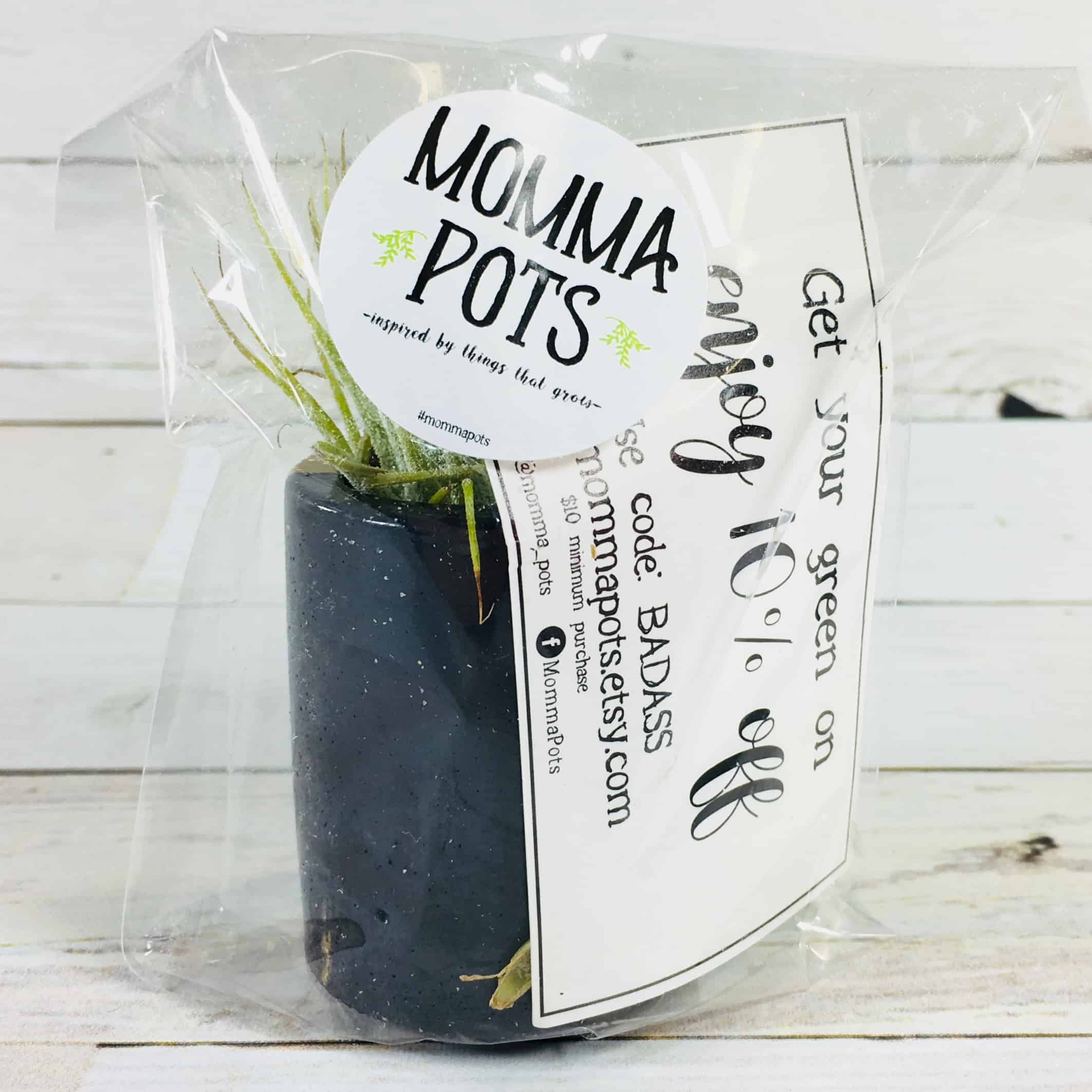 Momma Pots Shooter Mini Concrete Planter & Air Plant ($10) Wow, I never thought of concrete as being anything more than a backyard patio but check this out!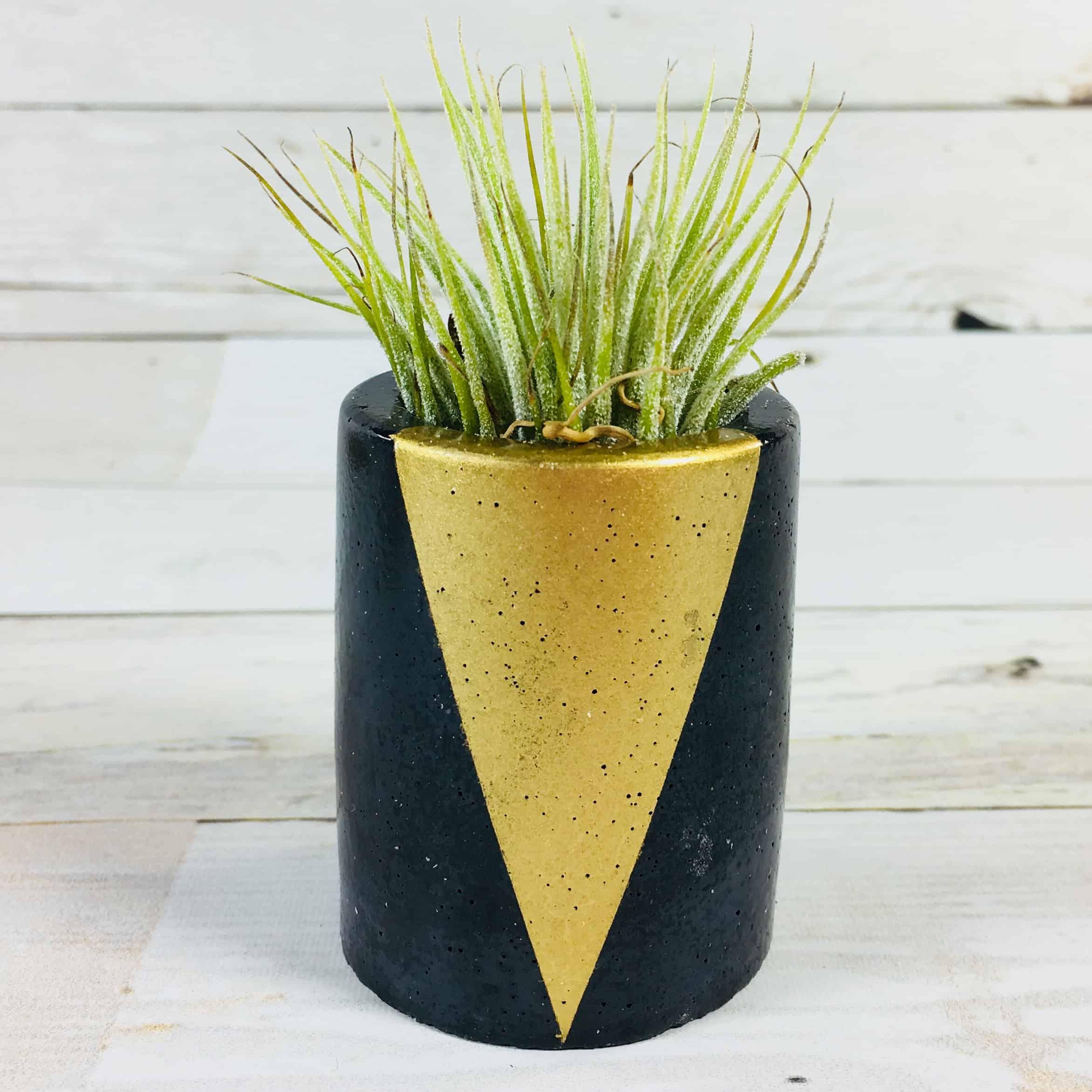 There are lots of different color combos and decorative touches to choose from on the site, plus I'm sure it can be customized a bit. The holder feels substantial, and I'm not as worried about it breaking as I would be with glass.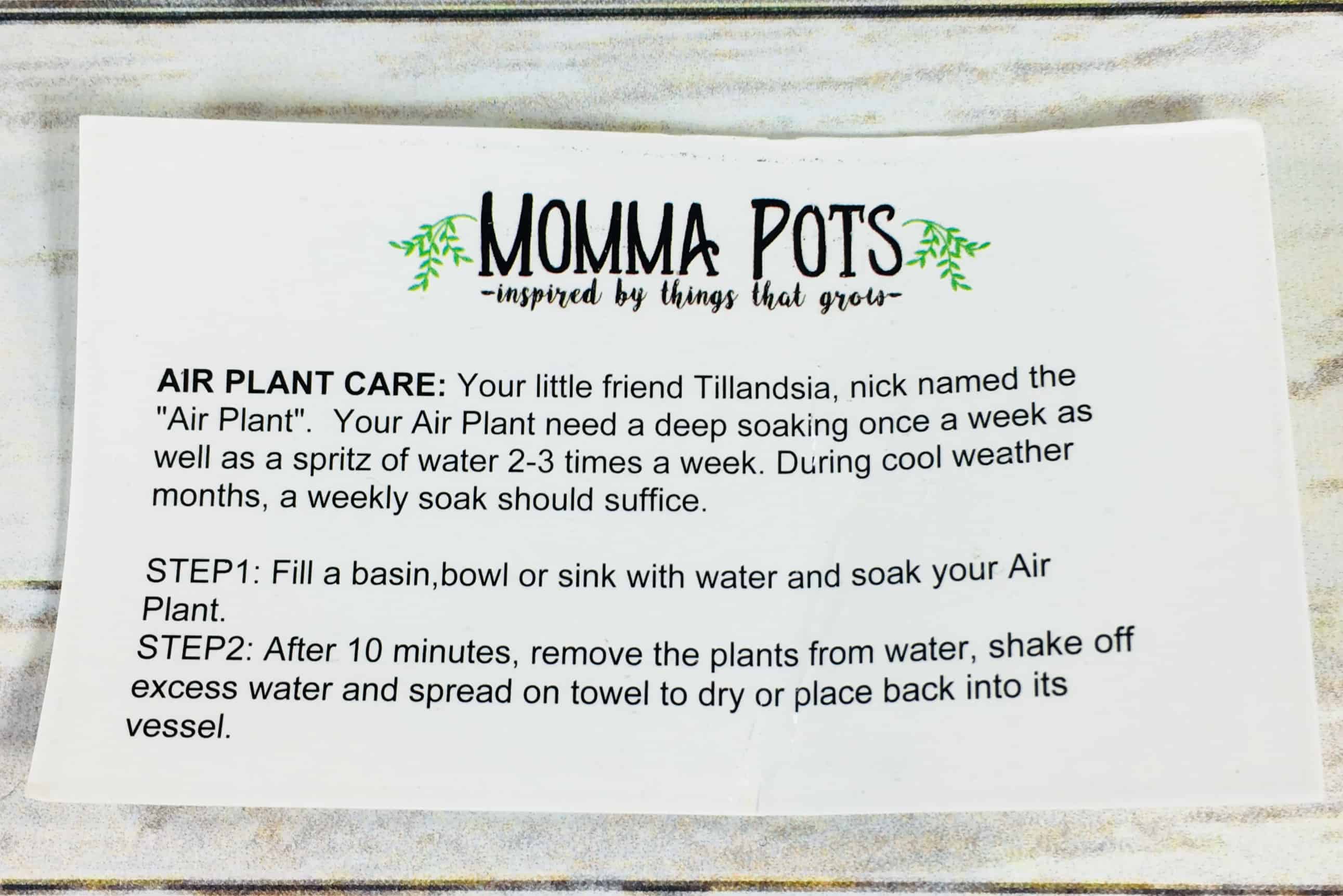 I have a couple of air plants and I make sure to give them a weekly bath by placing them in a bowl with cool water.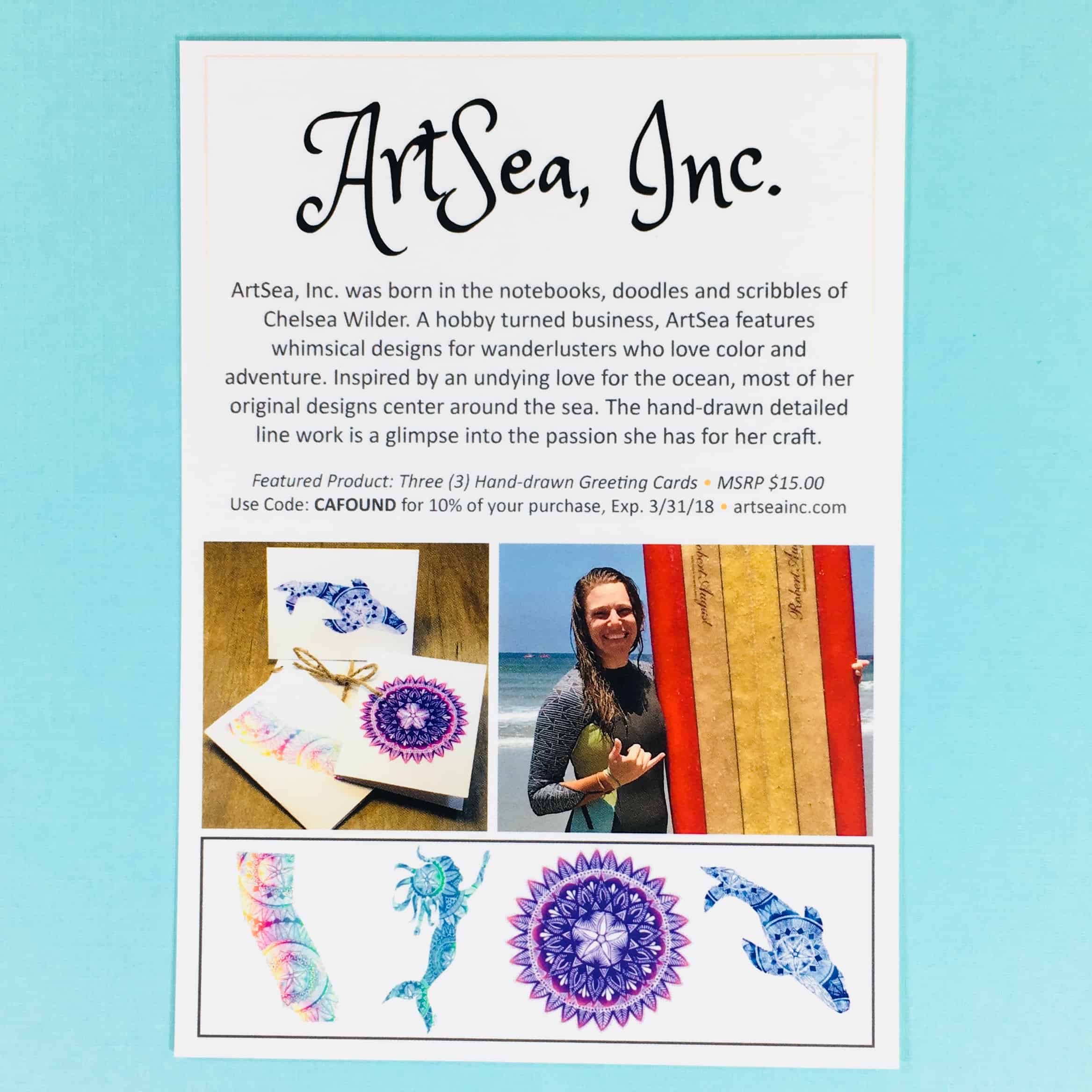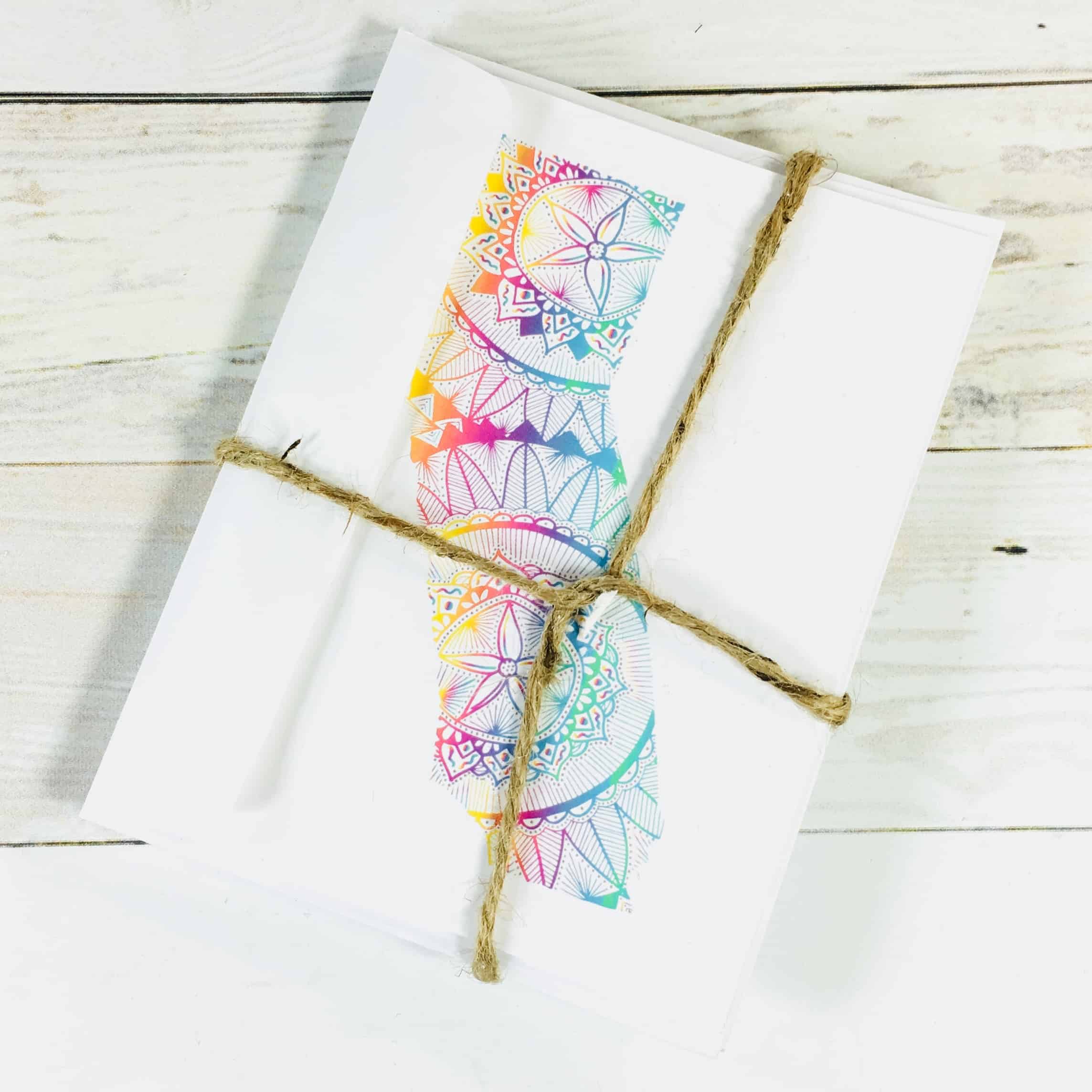 Art Sea Inc. Hand-Drawn Greeting Cards ($15) OK, I am totally feeling this color scheme.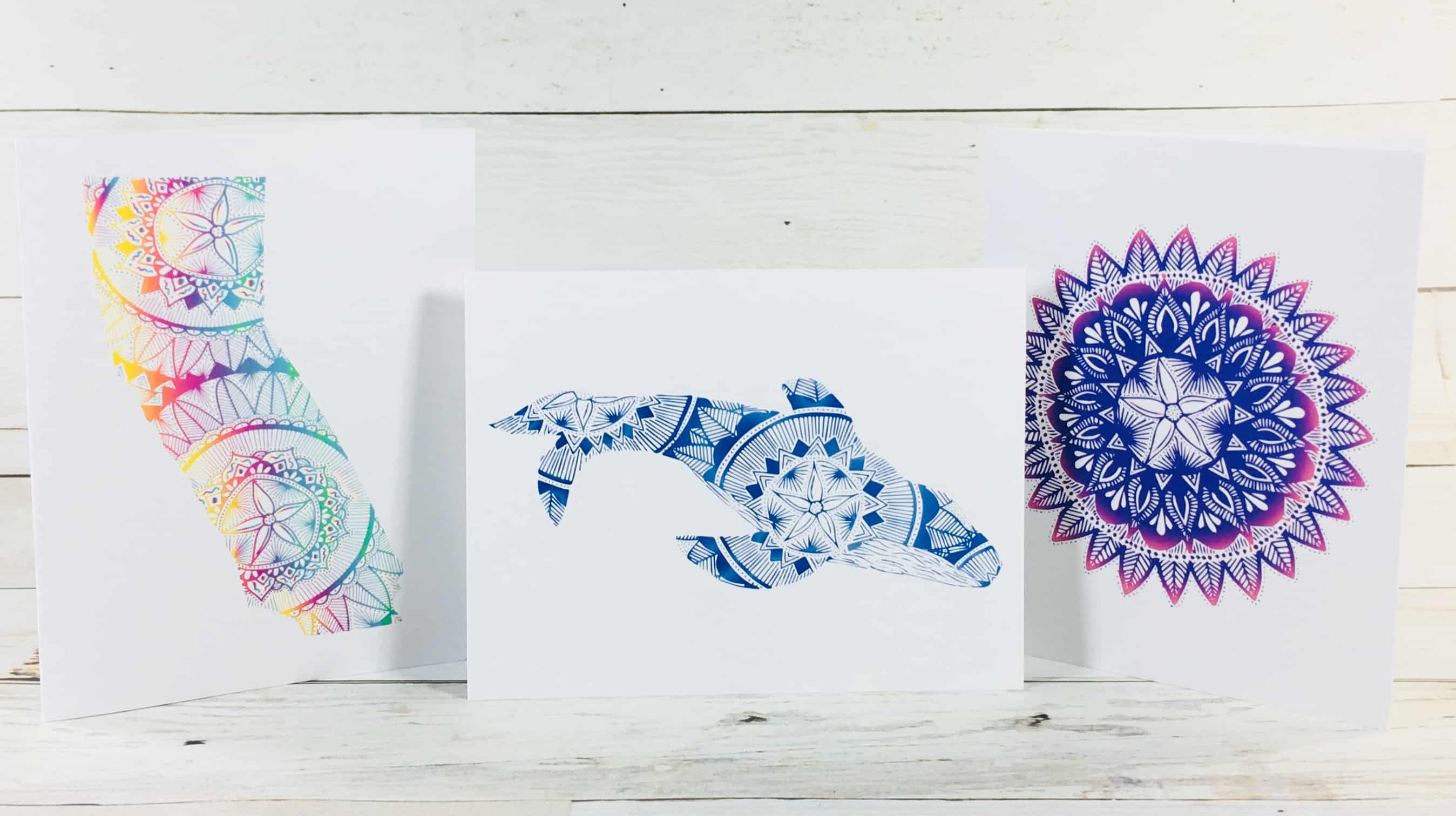 Art Sea seems to be taking a break from their Etsy store now but I'm sure they will be back soon. These cards are 4″ x 5″ and the designs are printed on sturdy card stock with matching envelopes. They are blank on the inside so they can be sent for a variety of purposes. I love these cards!
California Found has quickly found its way into my heart with its well-made, handcrafted items that are pleasing to look at, use, eat, wear, etc. The items are oftentimes a new spin on an old favorite, such as the concrete pot, and the products are always high quality. It's really hard to pick a favorite item since they are all winners, although I especially loved the colors and designs on the note cards. The February box had a value of around $123.45! I am always excited to find California Found in my mailbox, because it reminds me of my home state and it makes me proud of where I came from!
What do you think of California Found? Let me know in the comments!