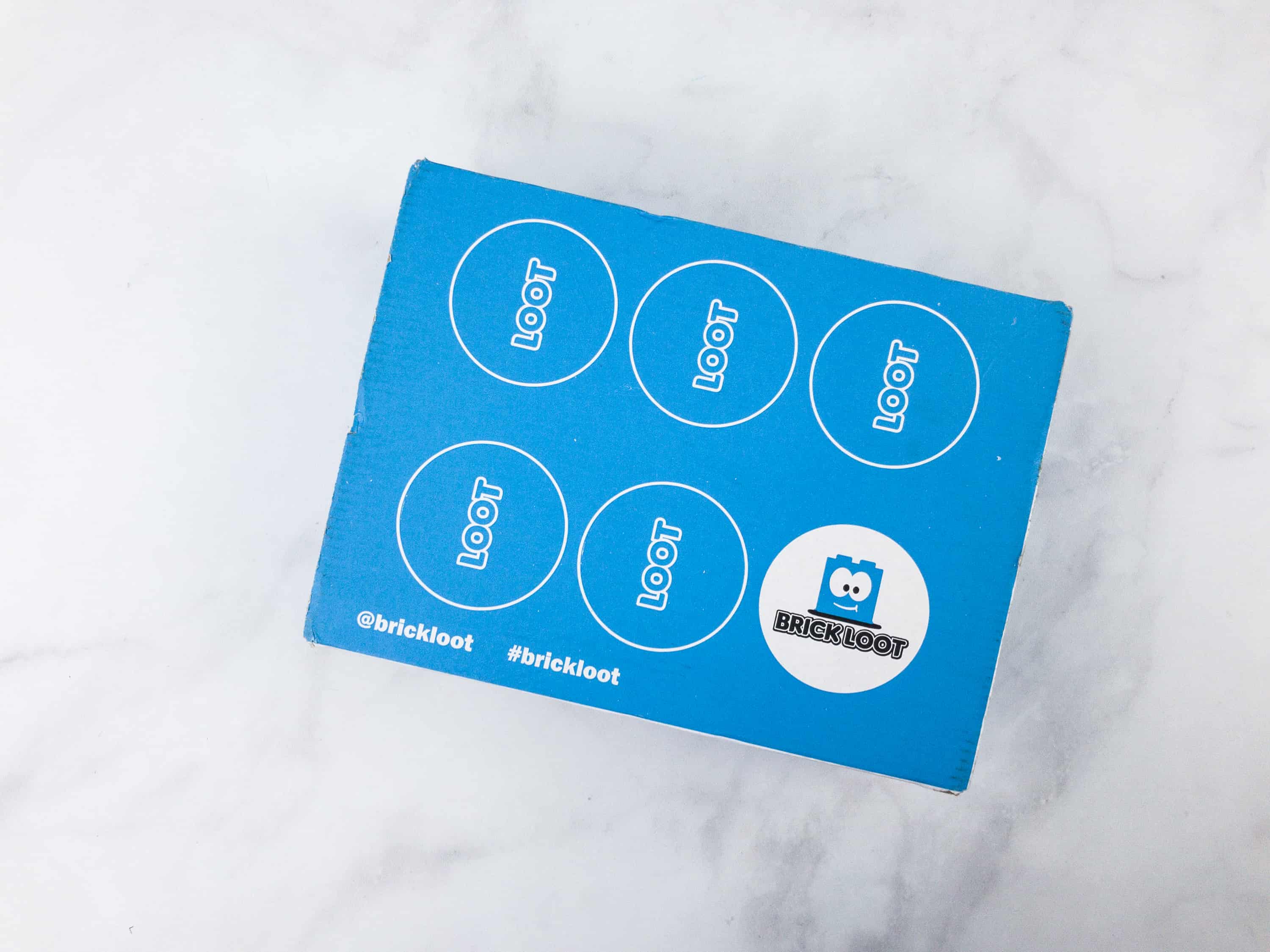 Brick Loot is a monthly subscription box filled with LEGO-compatible items, bricks, and brick building accessories for LEGO fans. Brick Loot box is filled with 4-8 items that were hand picked by Brick specialists who scour the world for the newest and coolest products for you to collect.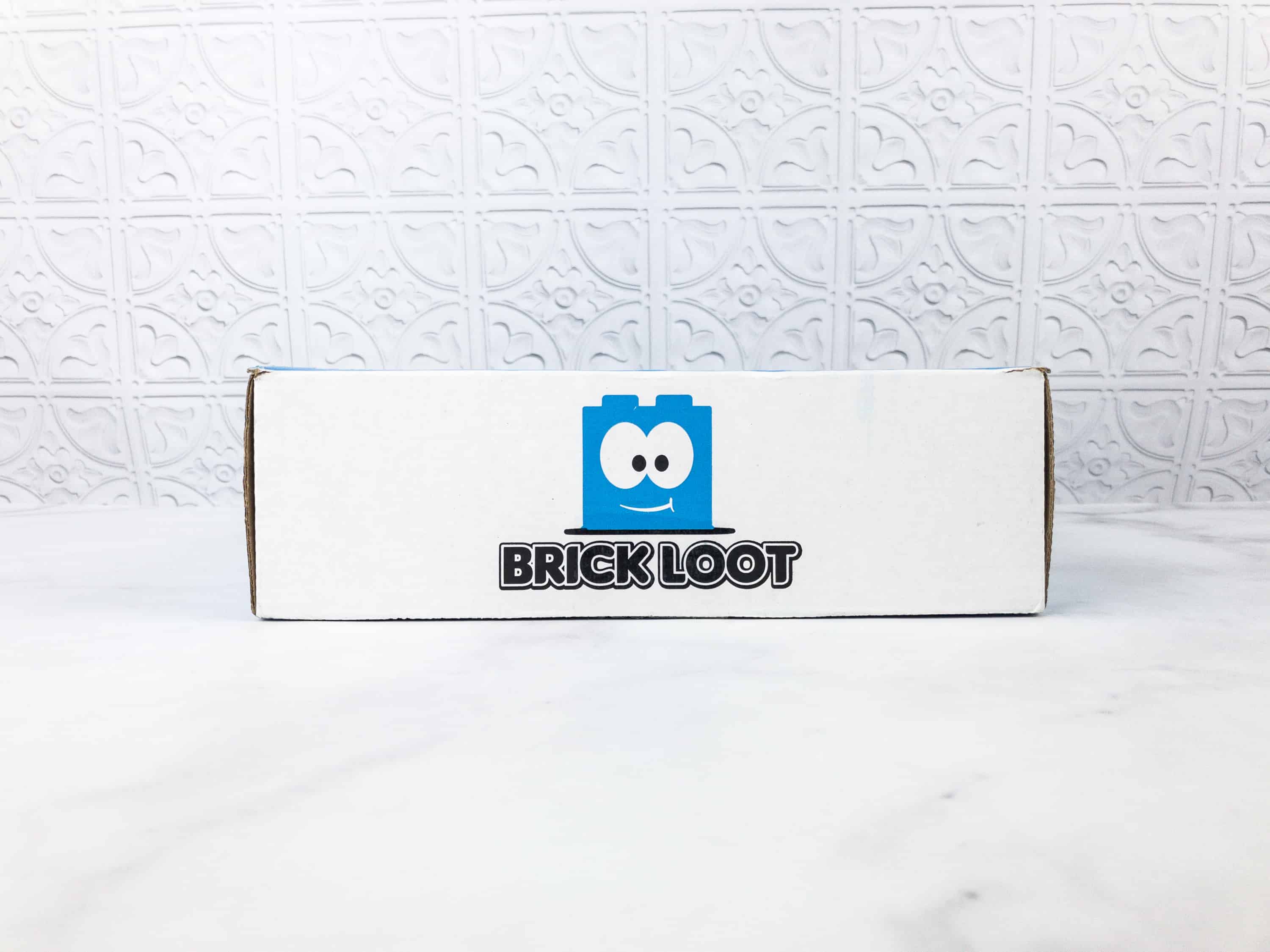 Brick Loot Box is so cute!
DEAL: Use code HELLO15 to save 15% on your entire subscription! OR use code KIDCEO to save $5 on your first box!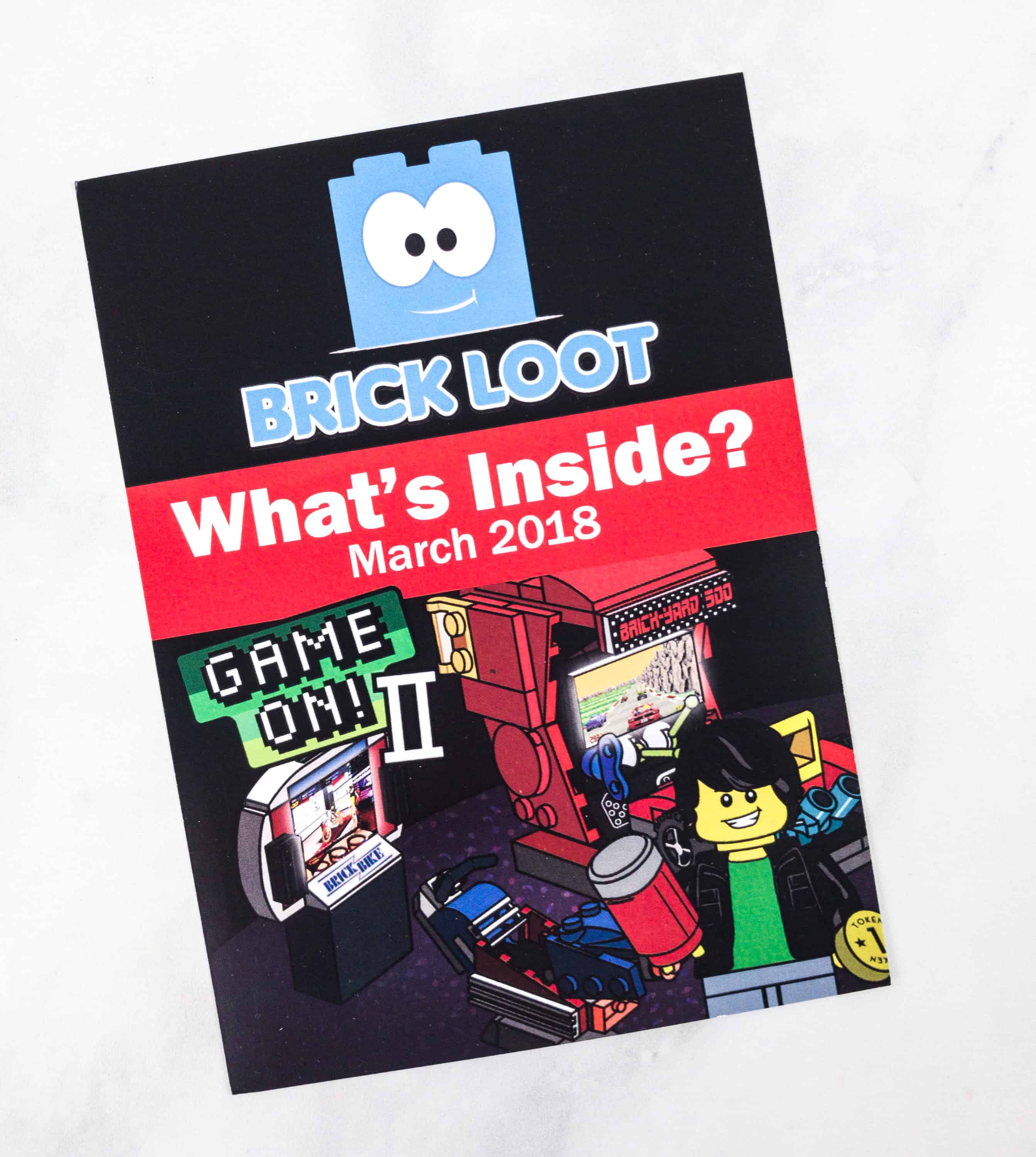 This month's theme is GAME ON II!
The card gives a little description of expected items in the box.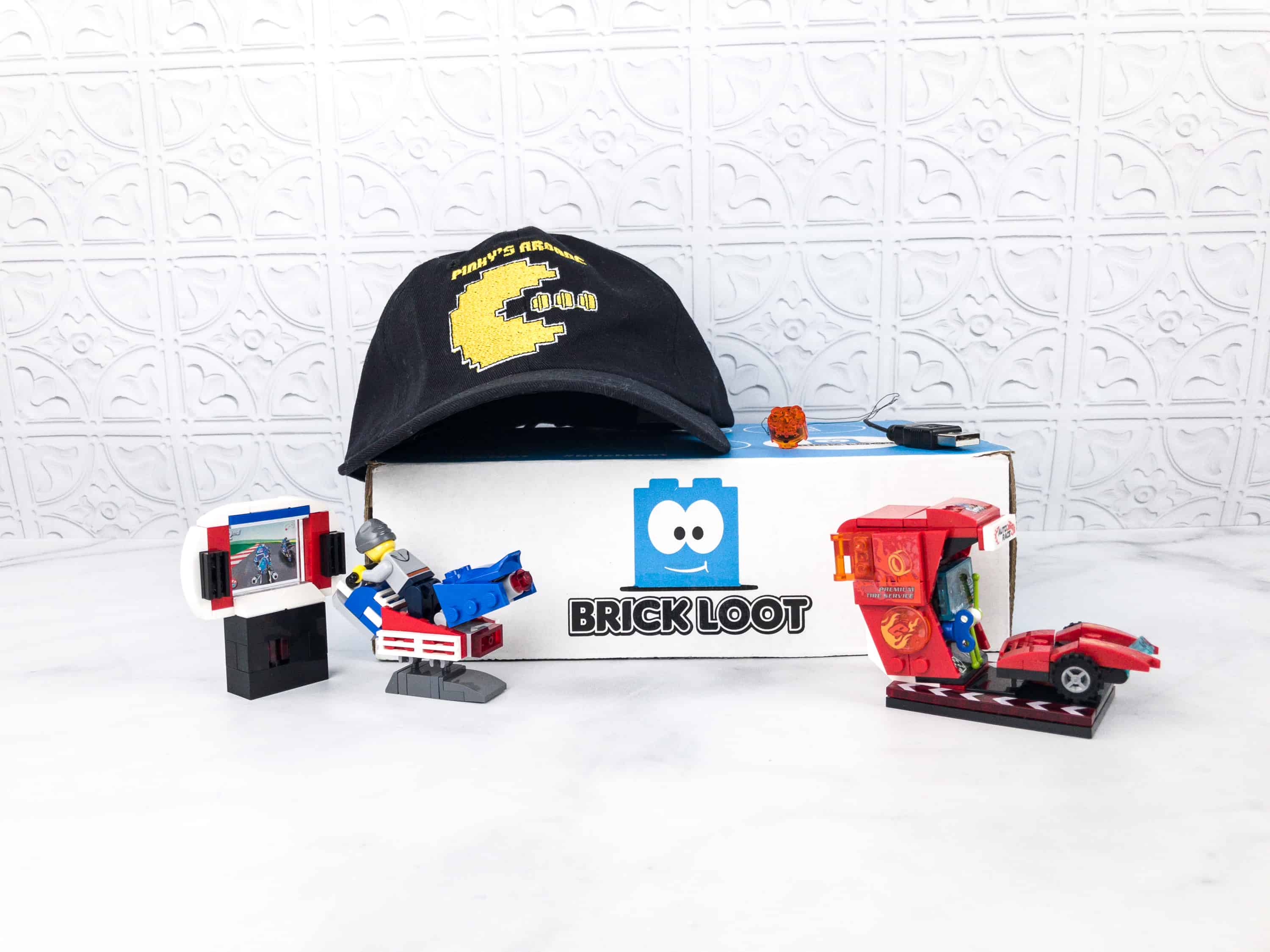 Everything inside the box!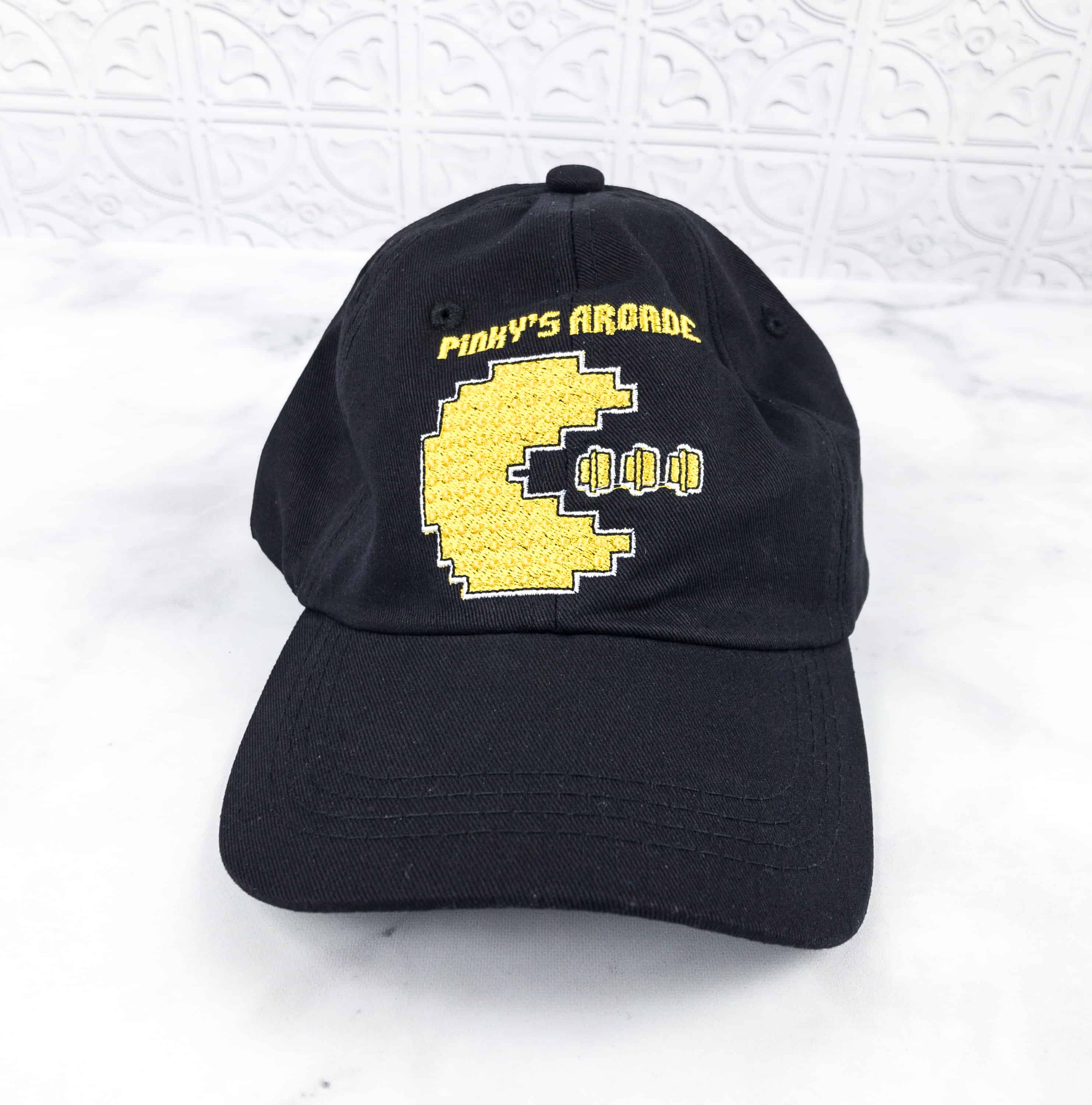 Pinky's Arcade Hat. This black hat features features Pinky's Arcade and Pac-man!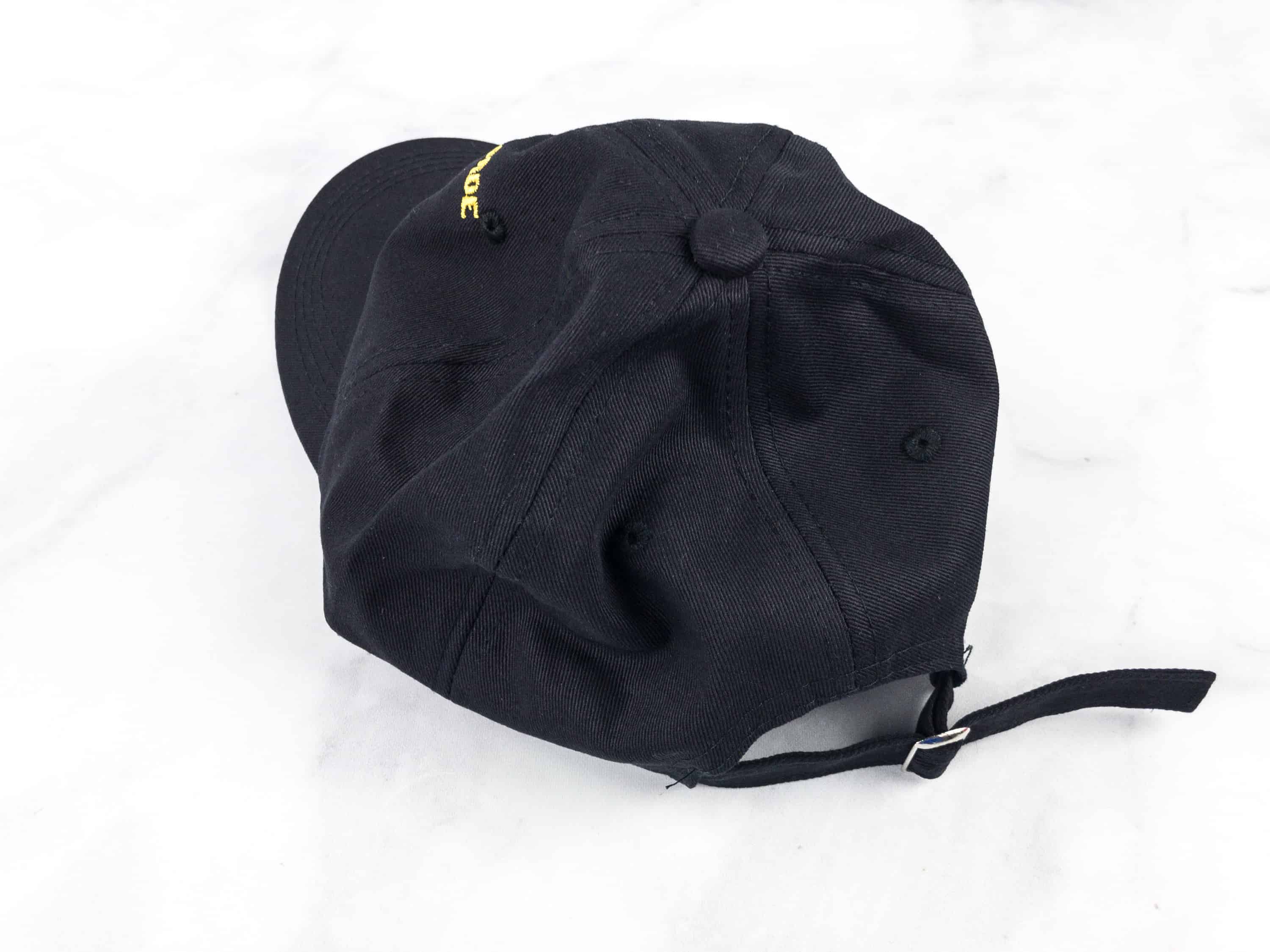 It comes with an adjustable strap, so you can fit the cap perfectly to your head.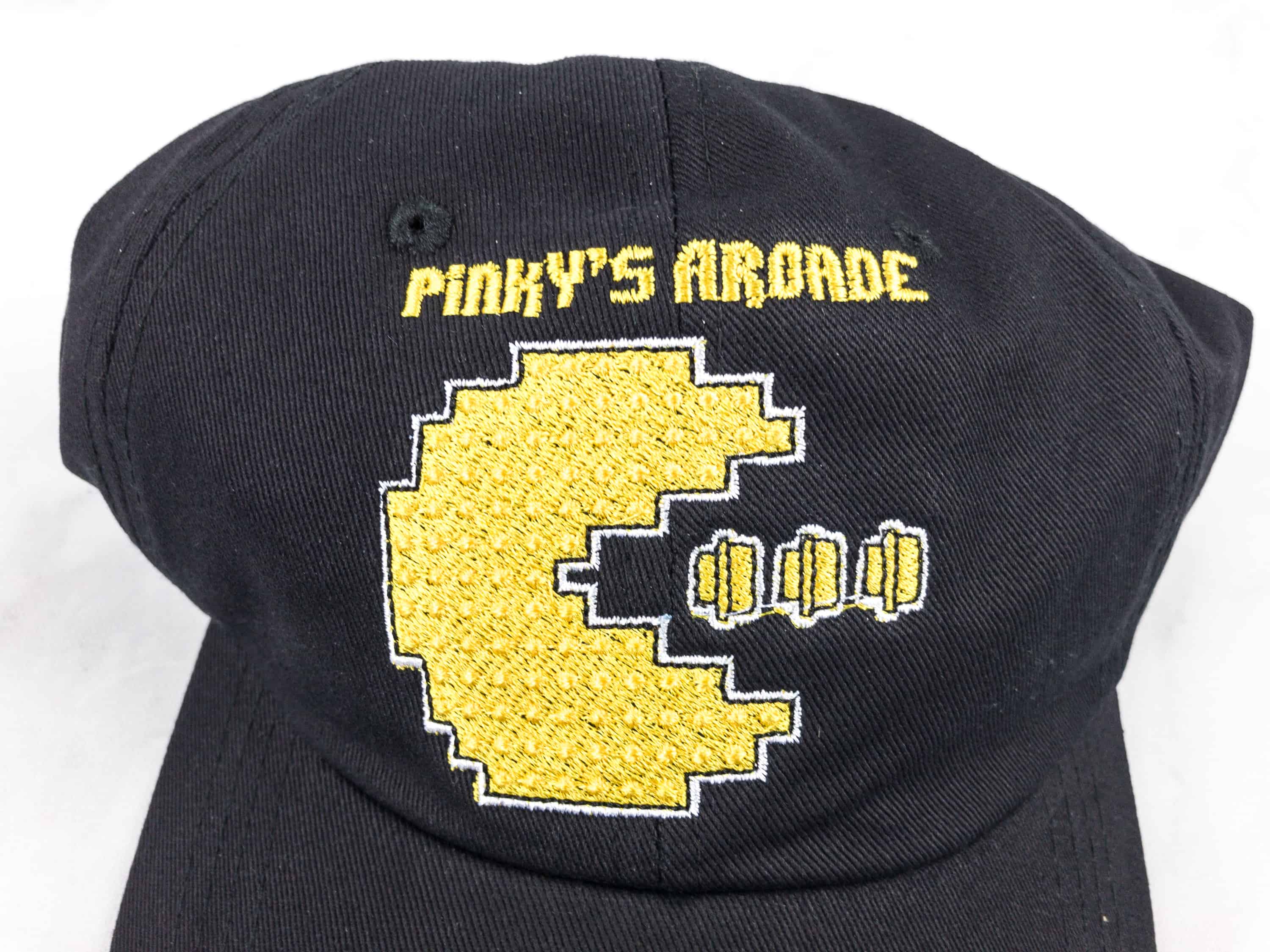 Pacman is one of the best and most played game ever made in arcade history. I'm glad I have this cap to remind me of it. The designs in front and the cap itself are well-stitched! Our 7 year old nabbed this one right away – he thought it was totally rad!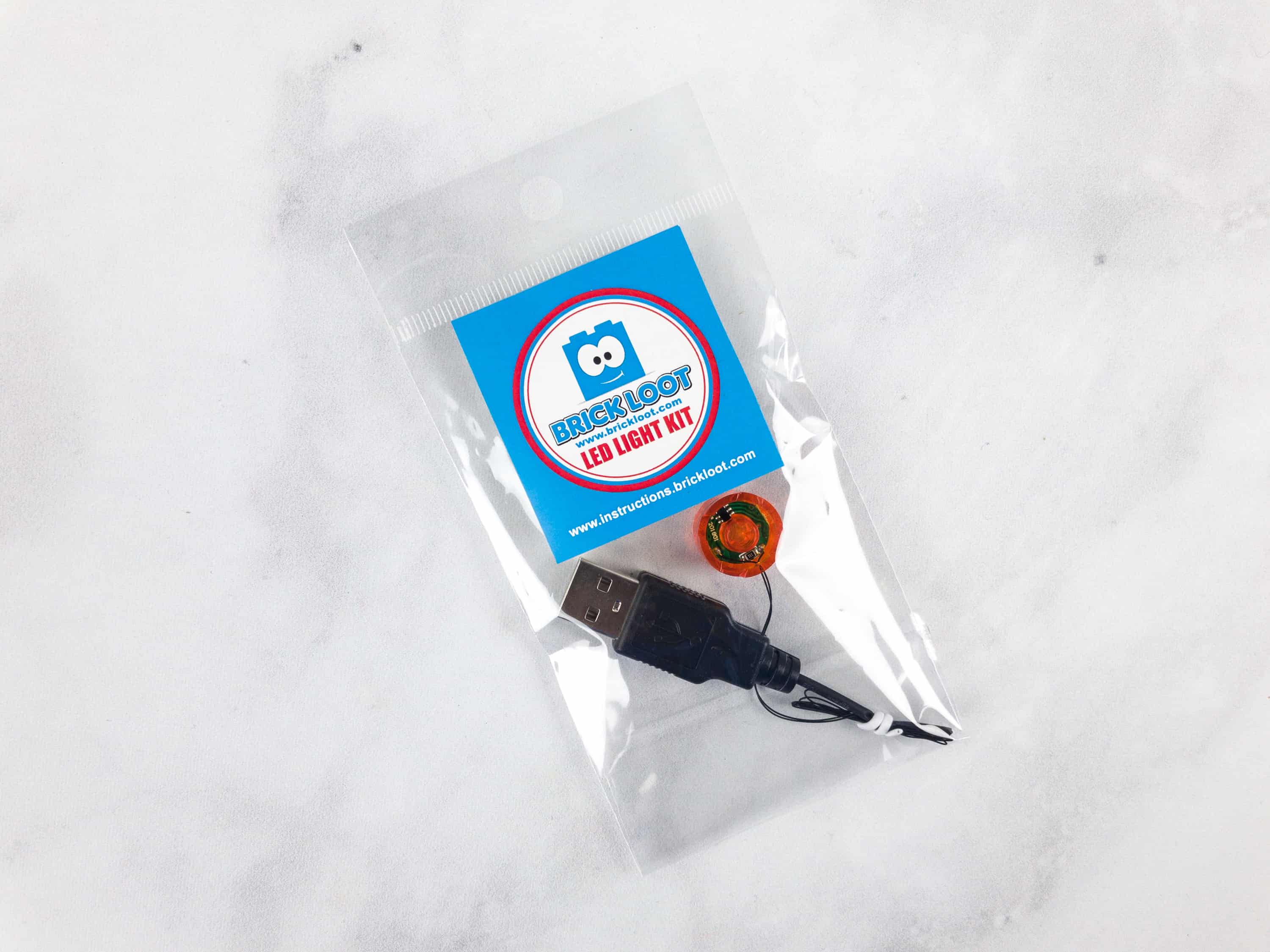 Arcade Led Light Kit. This piece can be used to light up your Lego creations, simply by using a USB cord.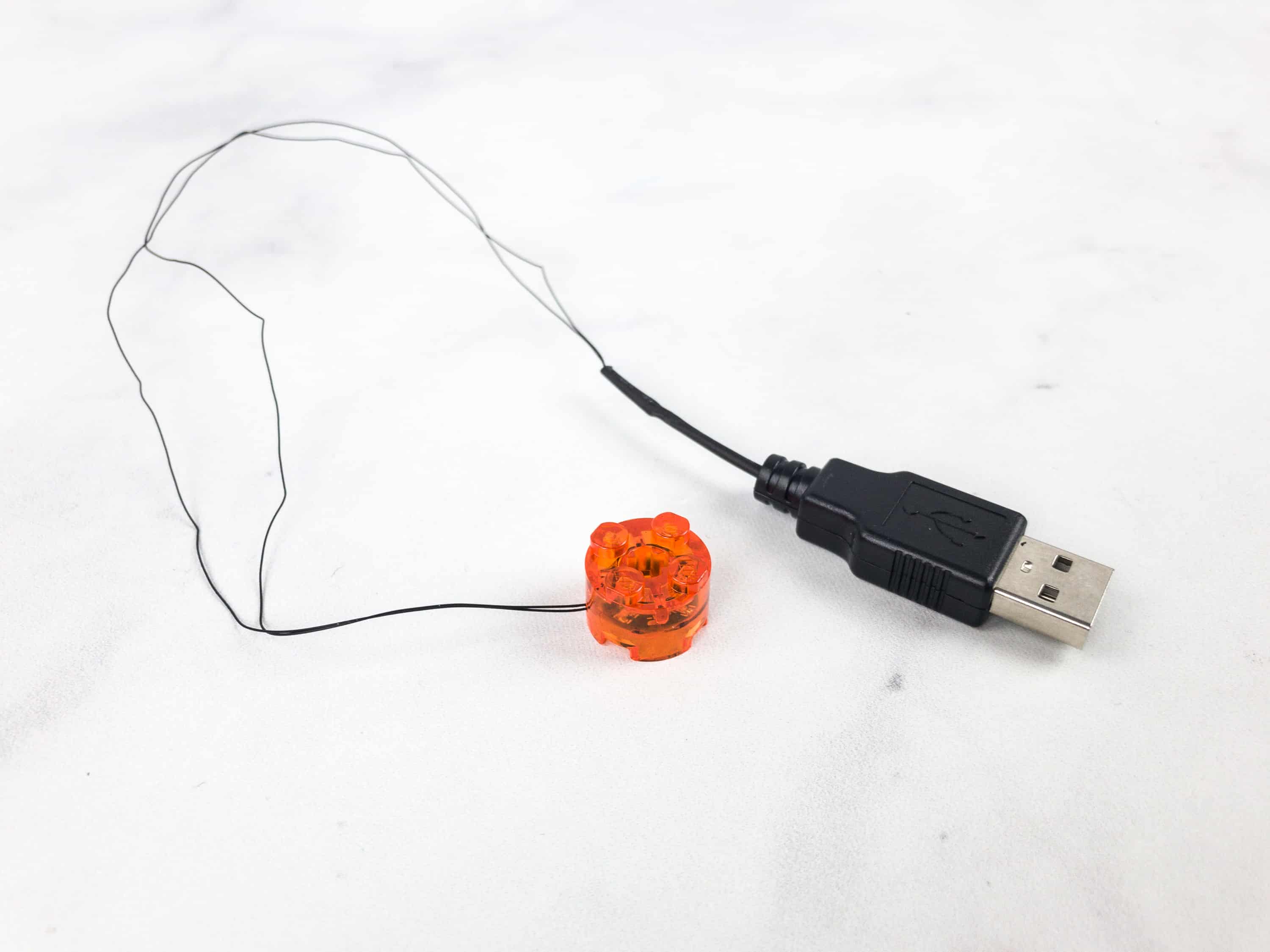 Just plug-in the USB connector and it will automatically light up!
The cables used are small enough to fit underneath and in between LEGO bricks, meaning cables are concealed and don't impact the look of your brick models.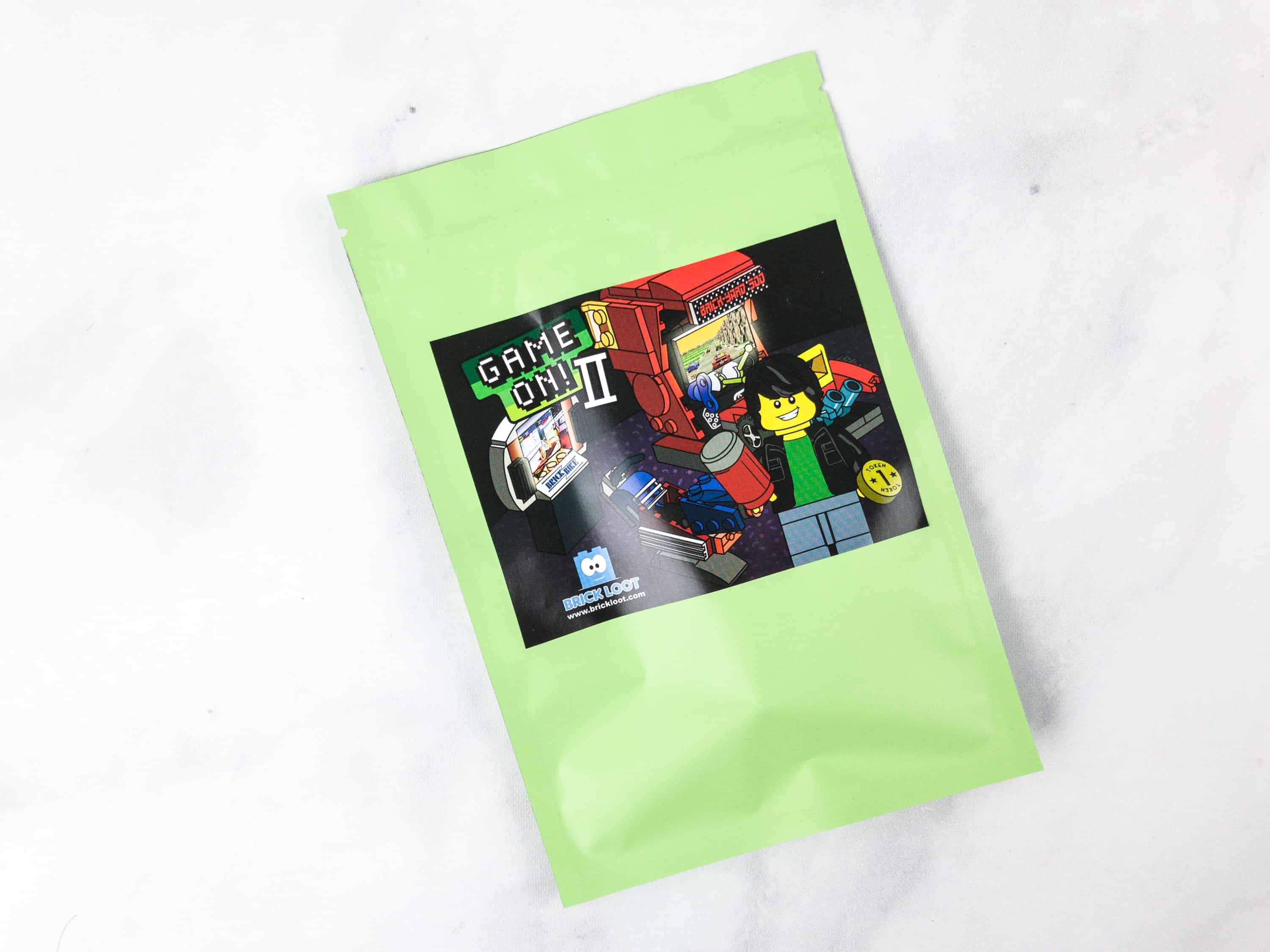 Arcade Mystery Lego Mini Figure. It's always so exciting to receive a mystery bag!
We received a Lego minifigure wearing a gray bonnet, a hooded jacket, and buckled pants.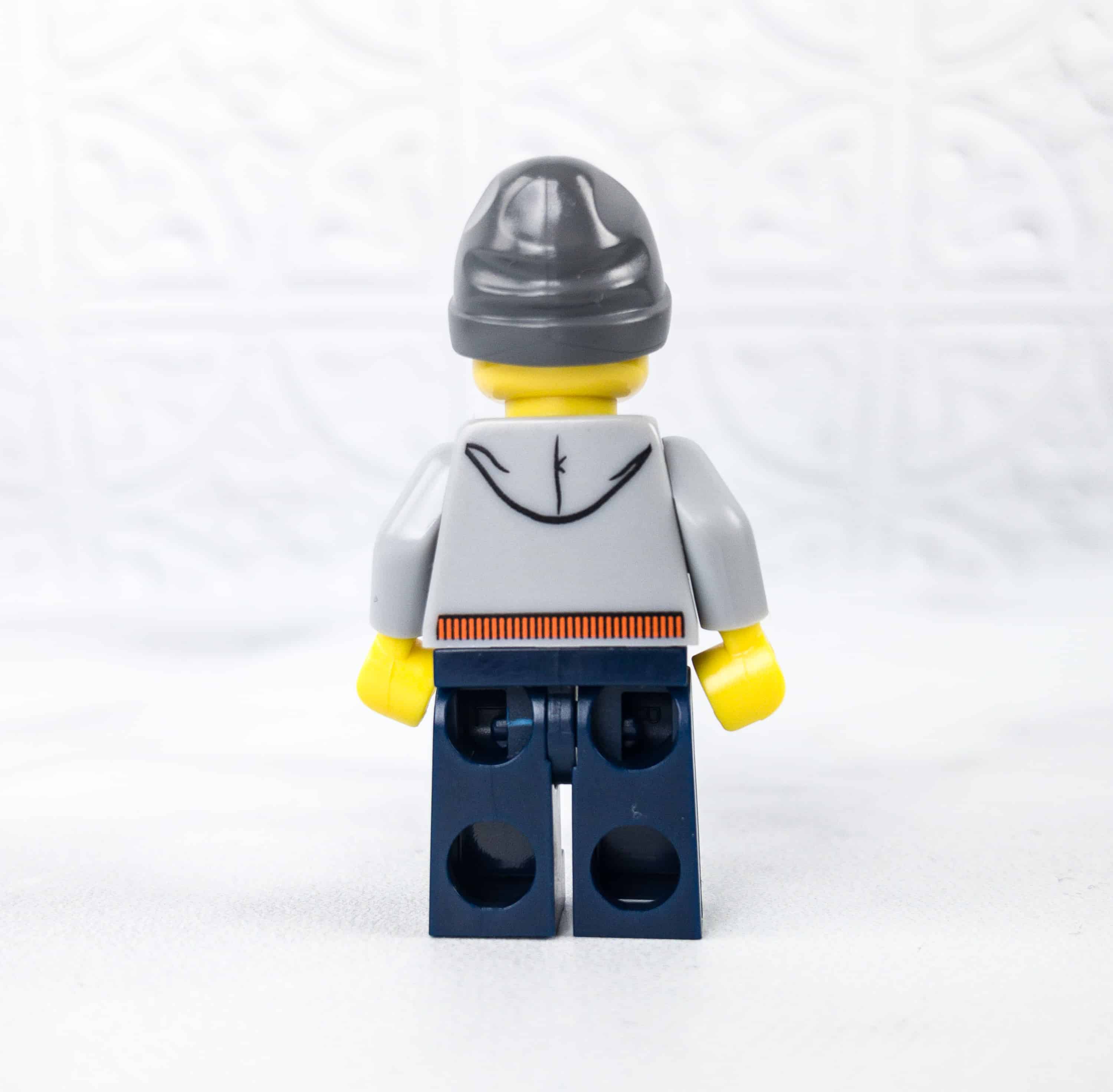 His outfit is kinda funky!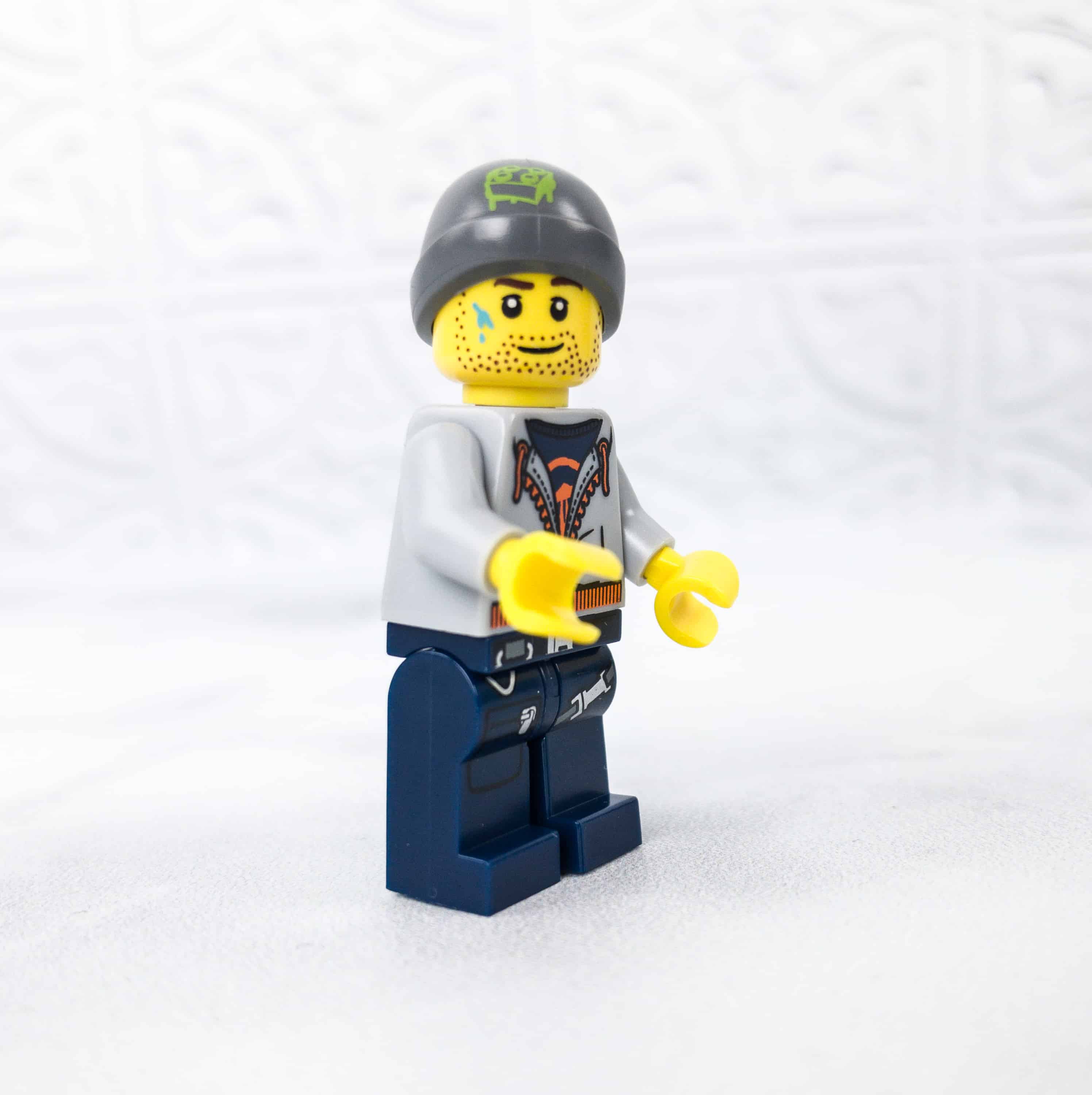 His beanie features a brick logo. There were multiple figures sent out – all ready to game in the arcade!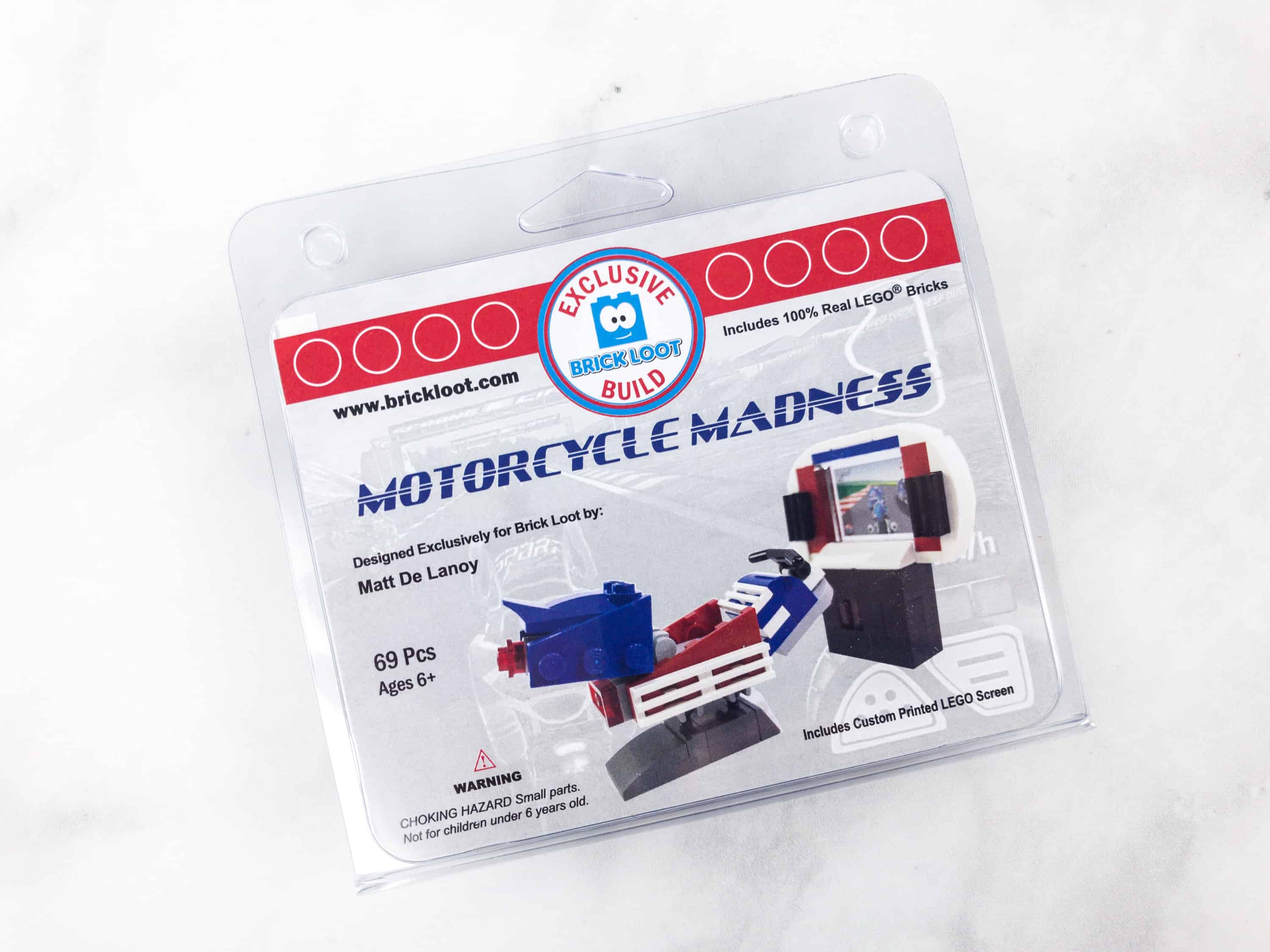 Exclusive 100% LEGO Build Designed By Matt De Lanoy. This exclusive Brick Loot build was designed by Matt De Lanoy, a graphic artist and a famous Lego hobbyist living in the Chicago suburbs.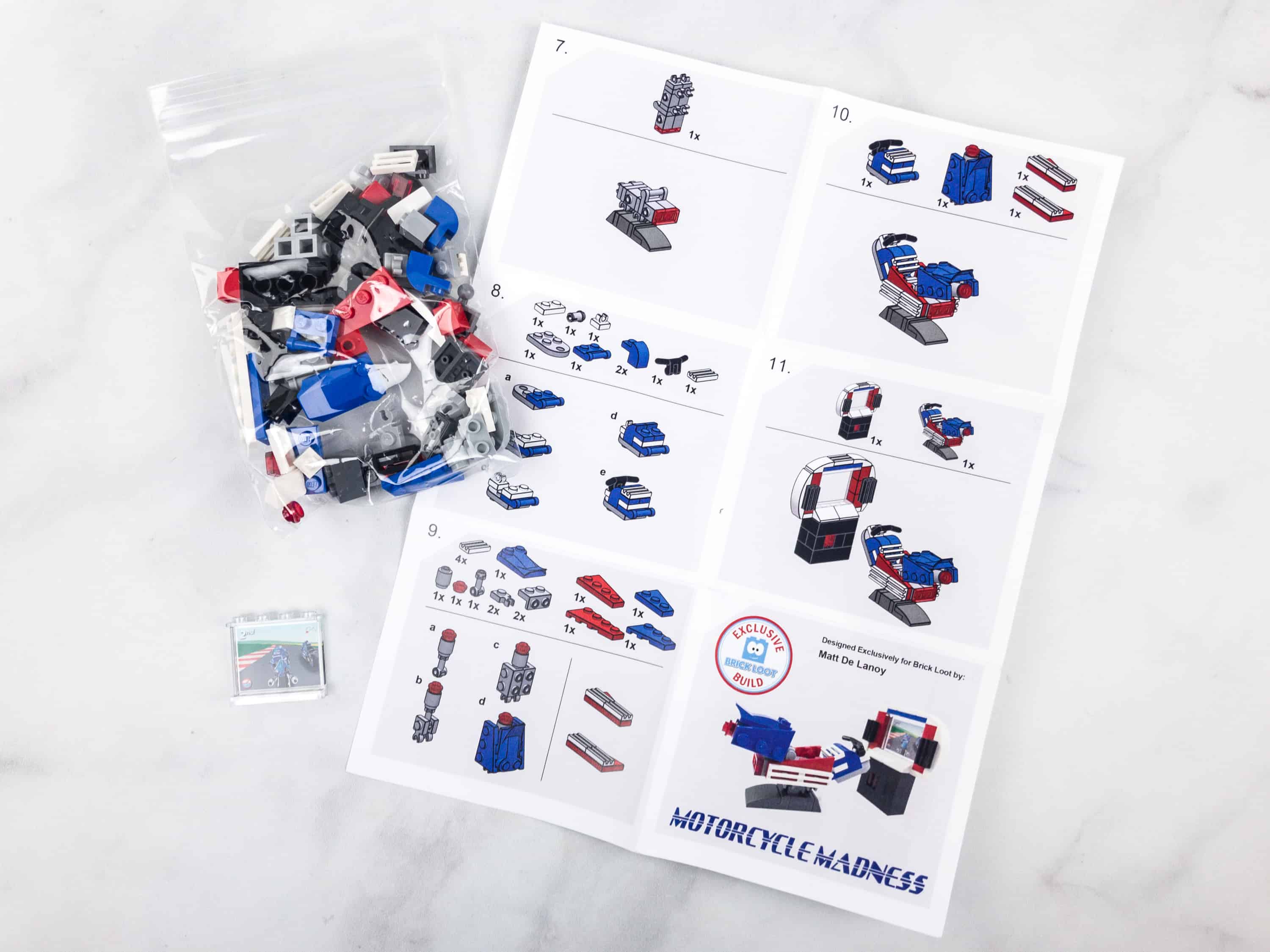 All 69 pieces of Lego bricks were secured in a plastic bag together with the instruction manual.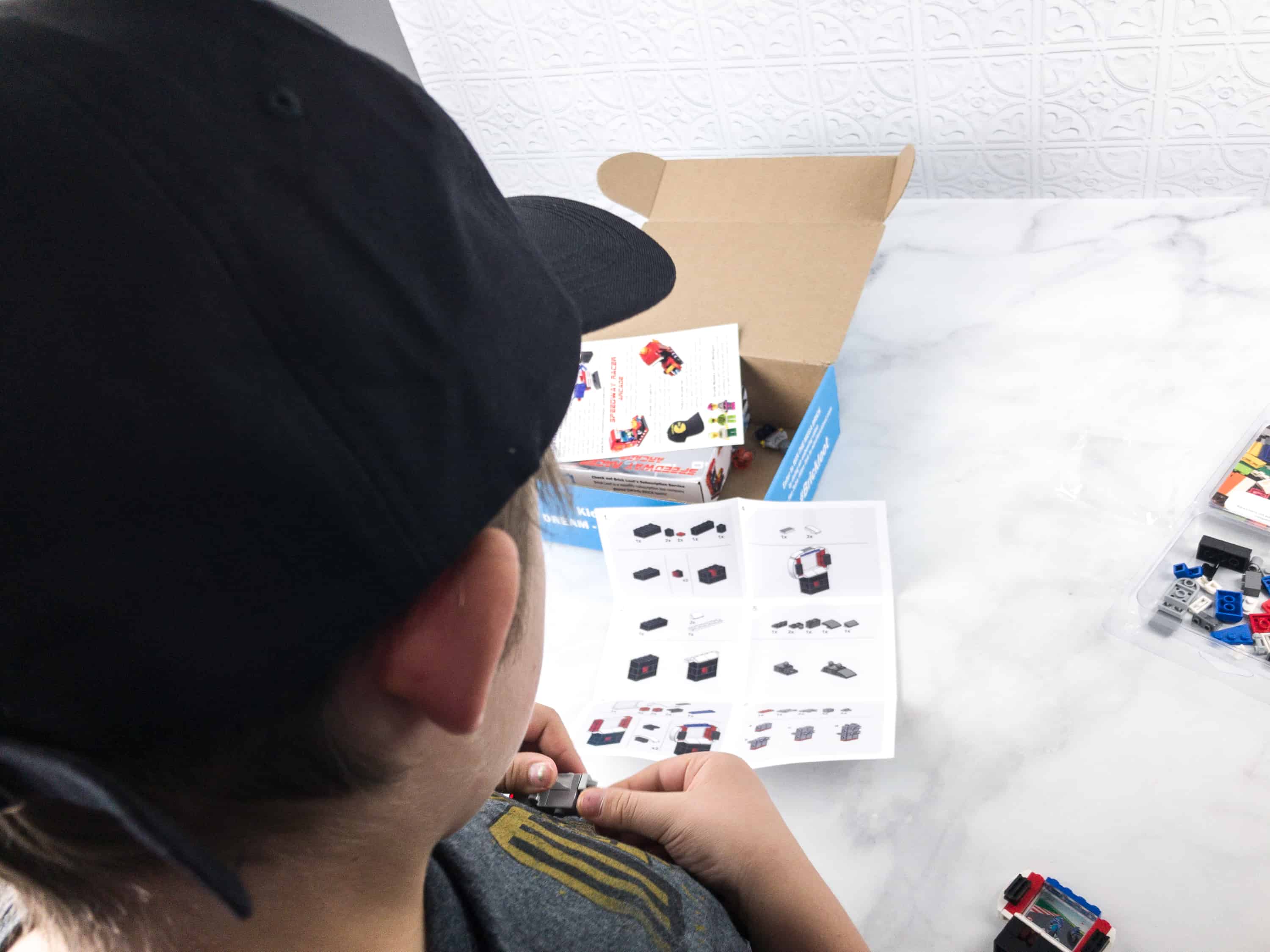 The manual is not that complicated, and my son seemed to follow it with ease.
The arcade game consists of two pieces: the motorcycle and the monitor.
It's perfectly detailed!
We tried putting the minifigure on the motorcycle and it fits well.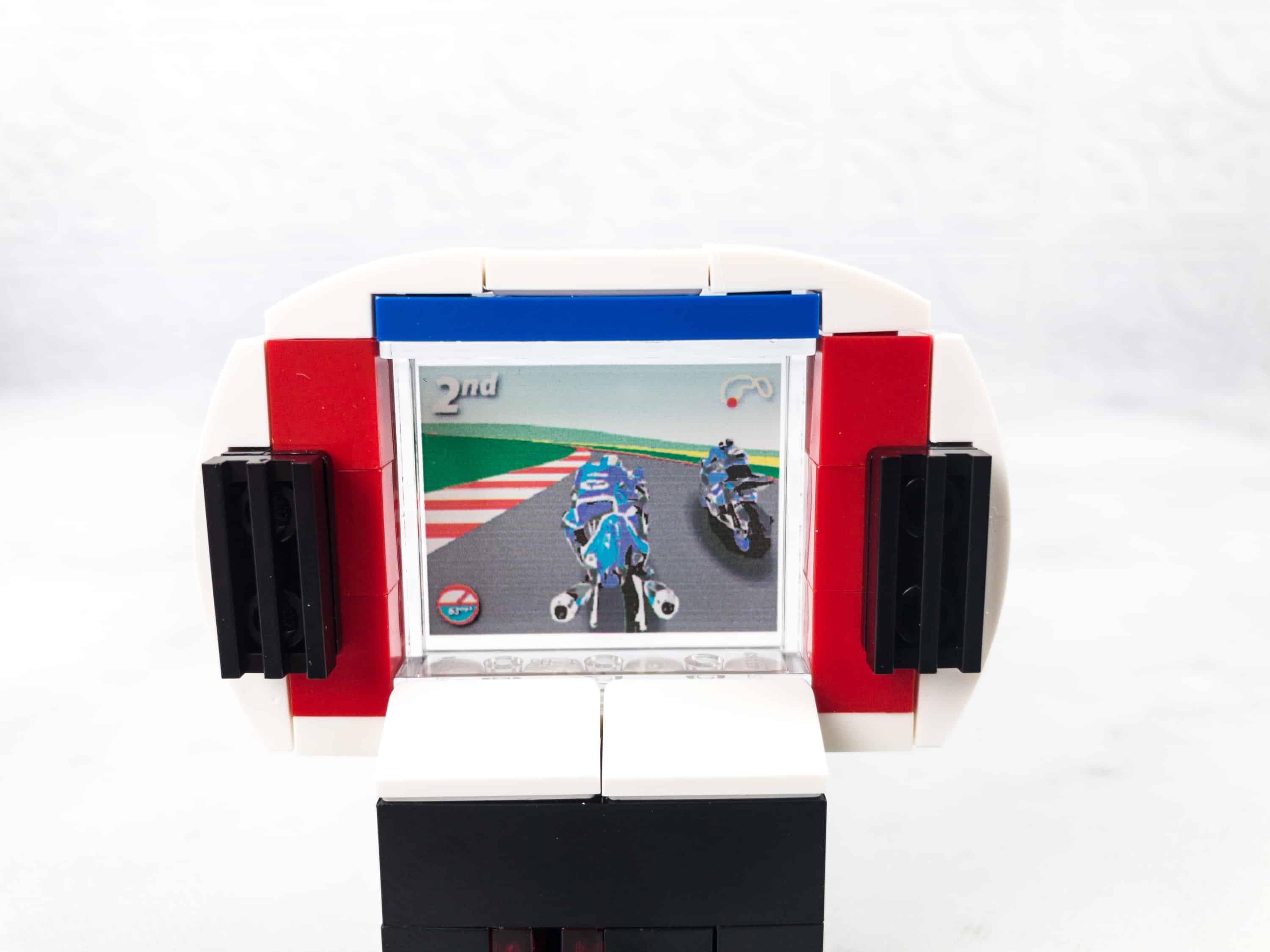 They even included an actual picture of a motor racer game. How cute!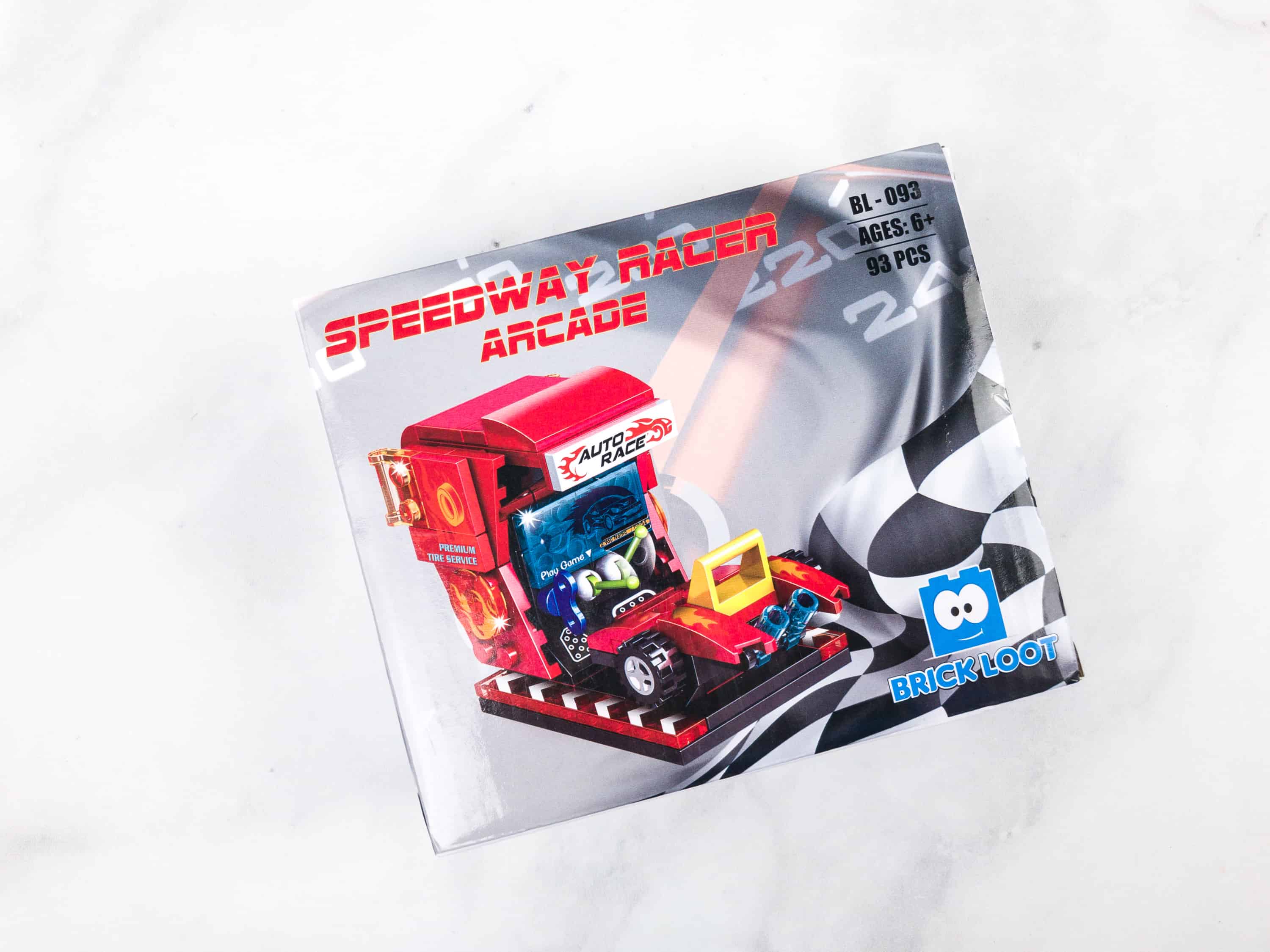 Speedway Racer Arcade. It's another arcade game and it's composed of 93 pieces. This one is composed of LEGO-compatible bricks.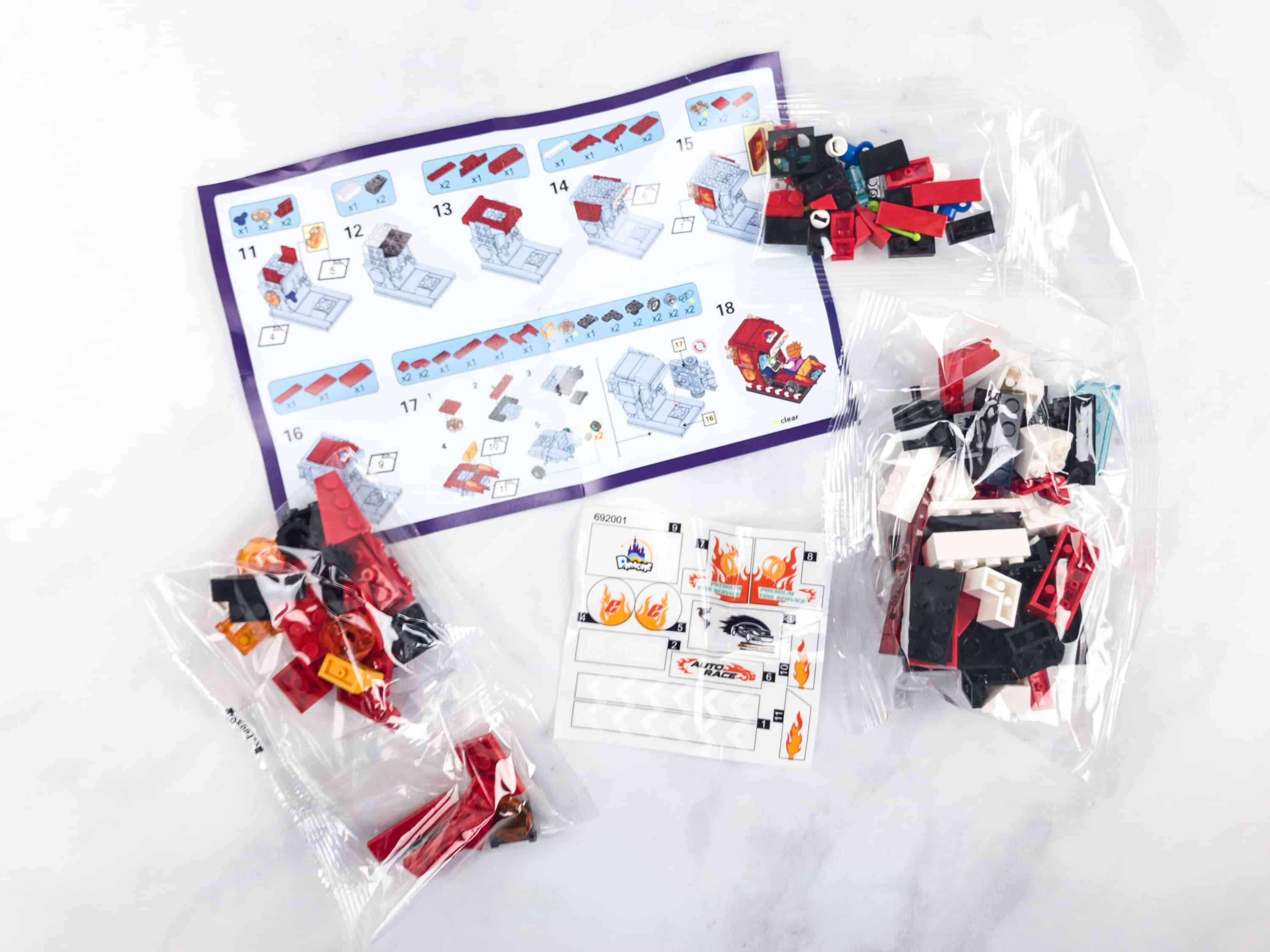 All the blocks are neatly packed and grouped accordingly. An instruction manual and design stickers are also included. The instruction manual is a bit smaller, but if you need it, Brick Loot can send over a PDF of the instructions for zooming in.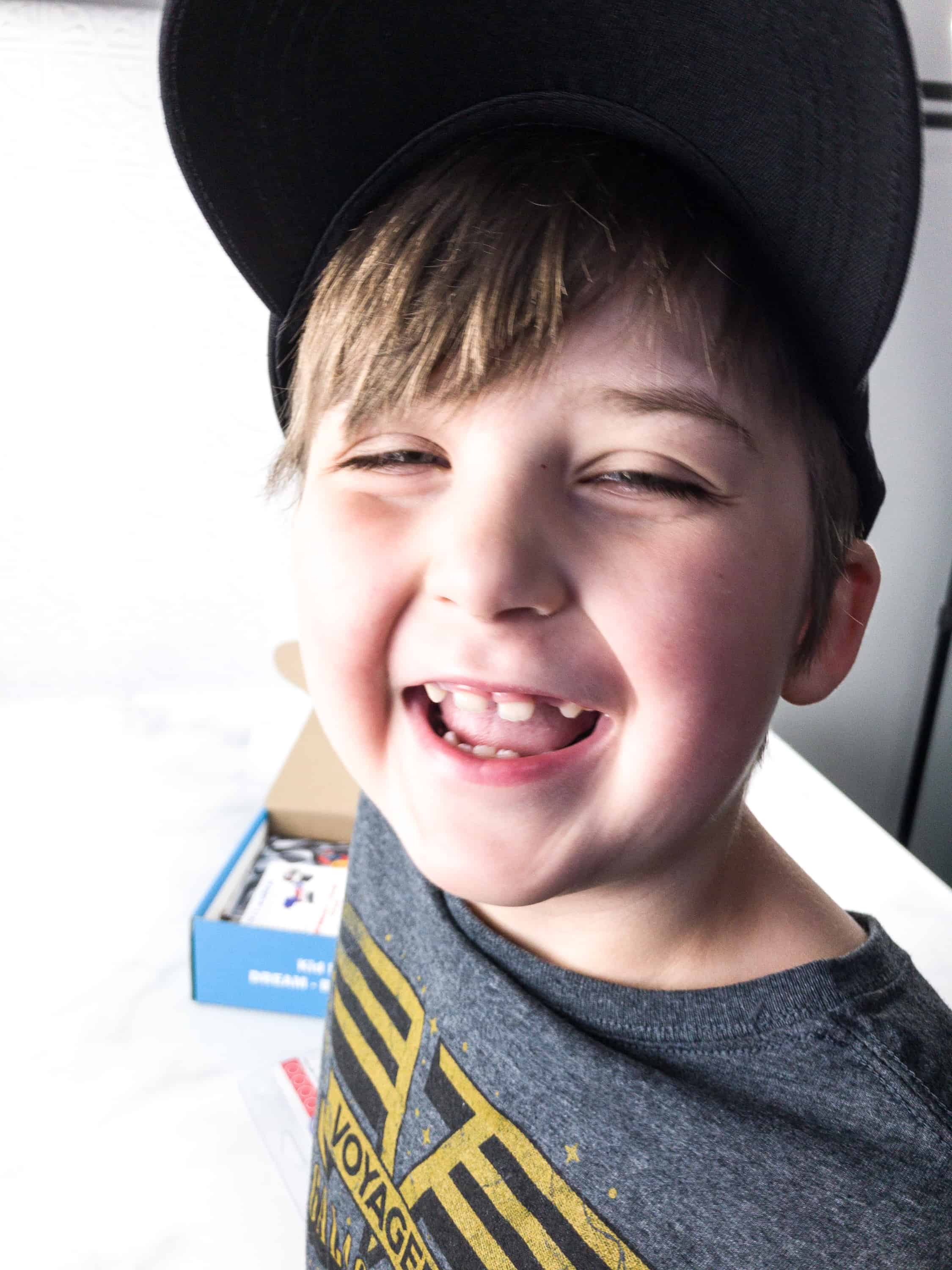 My son really looks happy with this item. (But, of course, bricks are for people of all ages!)
This arcade game simulates a real racing car. It has steering wheel, shifting gears, and pedals, and the car spins!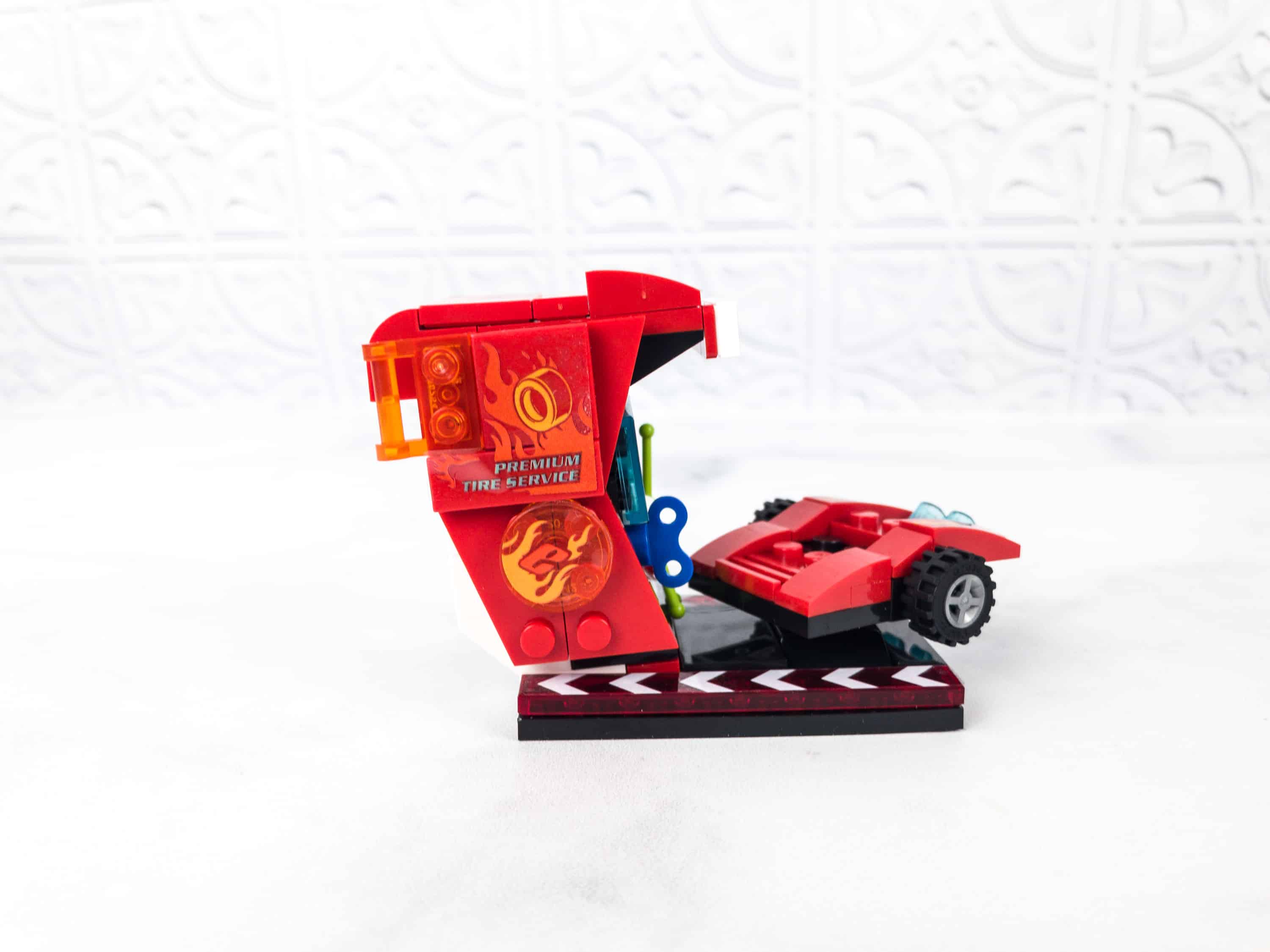 This arcade is well-designed with a lot of fire and burning wheels. The stickers really amp up the look and feel of the build.
I'm quite impressed with the detailing!
Wait, it seems our player's feet and hands are not long enough to play this game. But kidding aside, this arcade game is blazing fire!
Brick Loot is a great subscription for LEGO enthusiasts! This month is all about arcade gaming and everything we received is fun and high-quality! Both the arcade game blocks were pretty detailed, and we also found the LED light kit a unique way of decorating our Lego masterpieces. We even received a wearable, the cute Pacman-themed cap! Overall, it was a great month and I'm just happy to see our LEGO collection grow!
What do you think about Brick Loot?