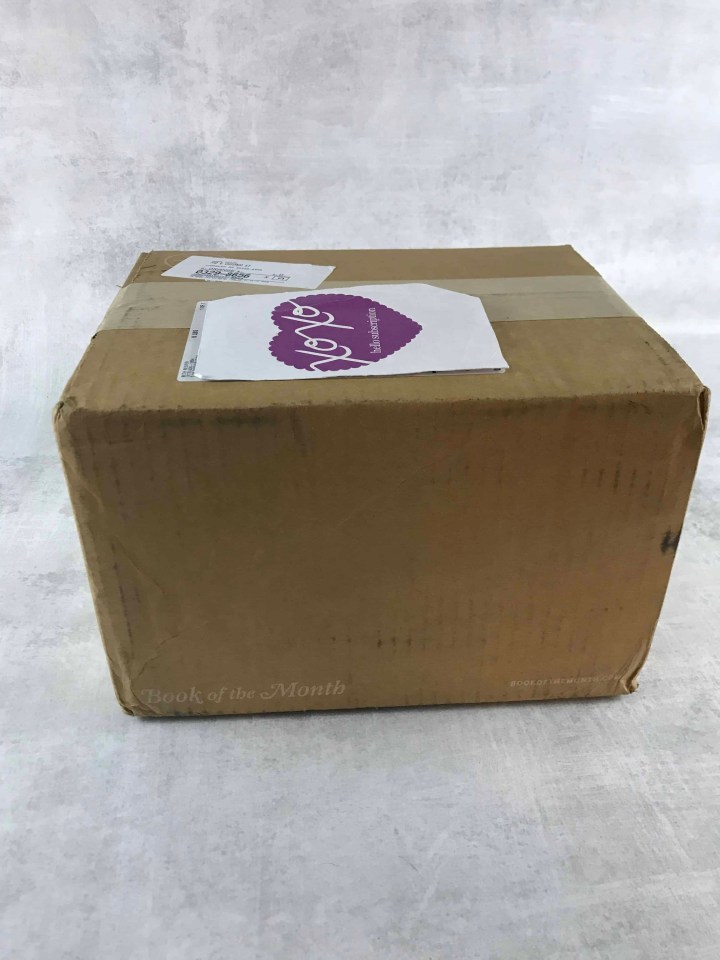 Book of the Month Club is a monthly book subscription box. Each month, their panel of judges selects 5 books, which they announce on the first of the month, and members have six days to decide which book (or books) they would like to receive. One book per month is included in the membership fee, and members can purchase up to two additional books each month for $9.99 per title. The subscription price is $14.99 per month.
The Book of the Month subscription includes one book per month – we were sent all five to examine. You can add on extra titles for $9.99 per book!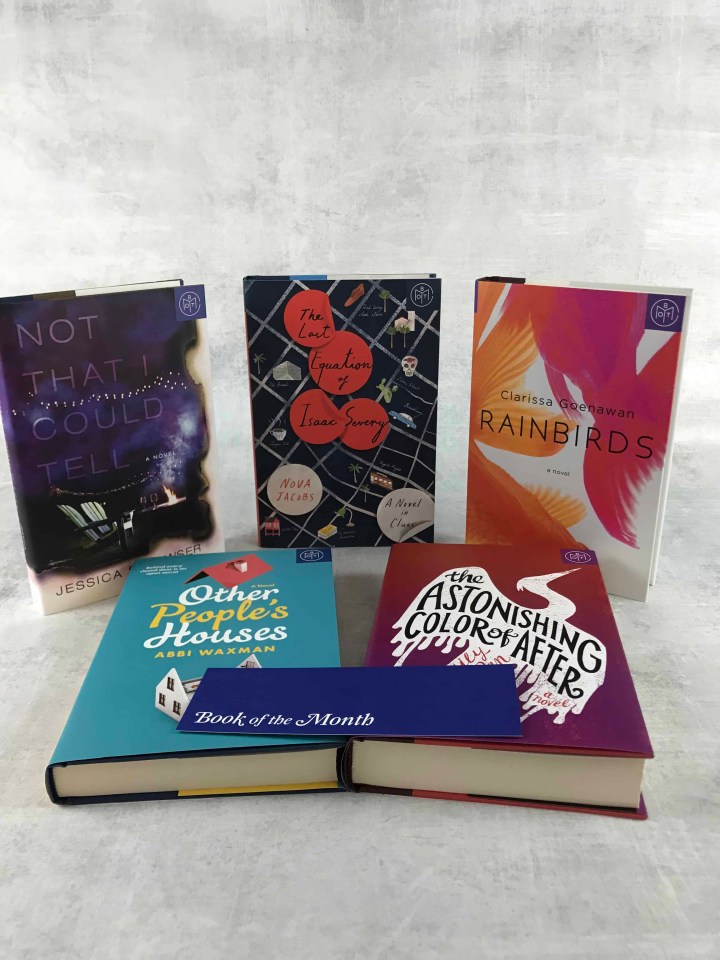 Here's how it works: Members will pay $14.99 when they sign up for a subscription that will renew monthly. Their first month is free, and their second month is covered by their upfront payment of $14.99. Then they'll be renewed at the end of their second month (unless they cancel).
Members who sign up for 12 months will pay $149.99/year. That's $12.50/book, instead of the standard price of $14.99.
DEAL: Book of the Month has a new coupon code to get a free month/book with your subscription when you use code YESPLZ at checkout!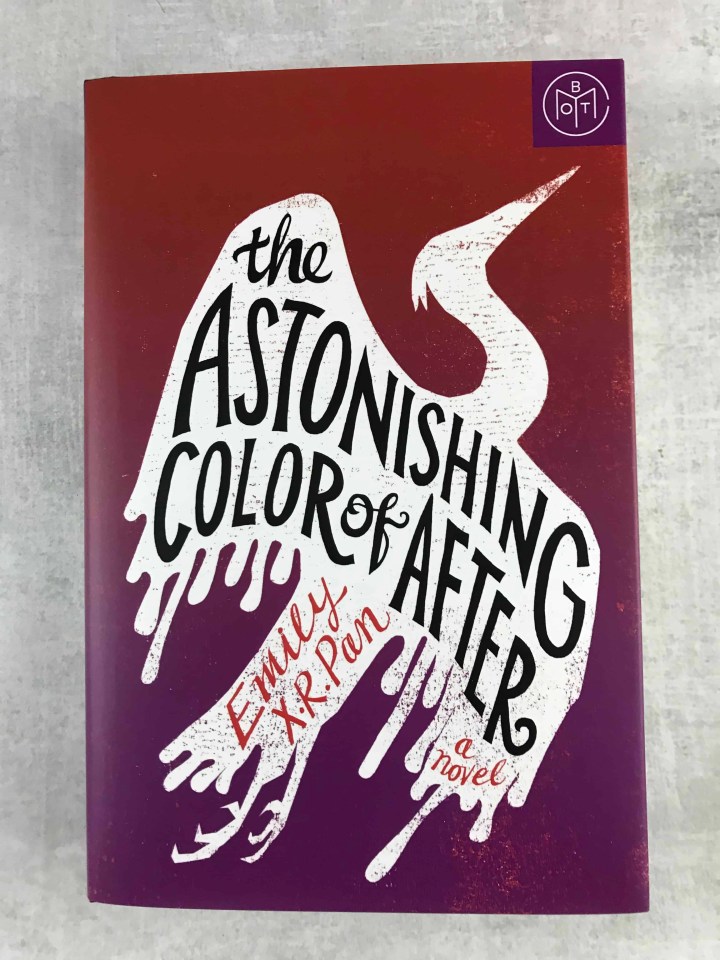 The Astonishing Color of After: A Novel by Emily X.R. Pan ($12.91)
Leigh Chen Sanders is absolutely certain about one thing: When her mother died by suicide, she turned into a bird.

Leigh, who is half Asian and half white, travels to Taiwan to meet her maternal grandparents for the first time. There, she is determined to find her mother, the bird. In her search, she winds up chasing after ghosts, uncovering family secrets, and forging a new relationship with her grandparents. And as she grieves, she must try to reconcile the fact that on the same day she kissed her best friend and longtime secret crush, Axel, her mother was taking her own life.

Alternating between real and magic, past and present, friendship and romance, hope and despair, The Astonishing Color of After is a stunning and heartbreaking novel about finding oneself through family history, art, grief, and love.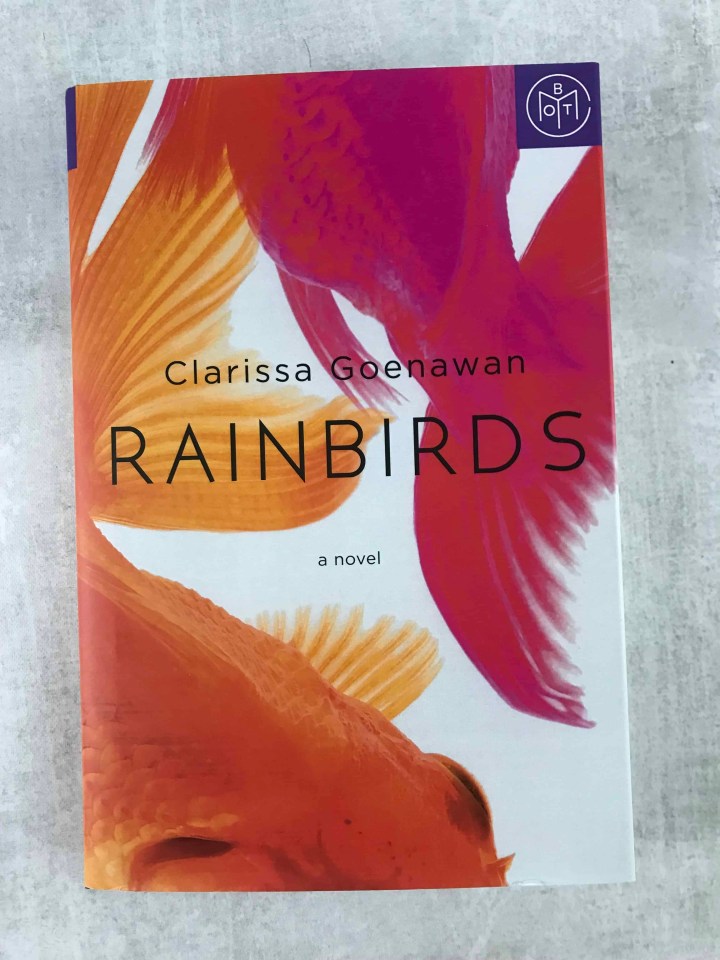 Rainbirds: A Novel by Clarissa Goenawan (22.50)
Ren Ishida has nearly completed his graduate degree at Keio University when he receives news of his sister's violent death. Keiko was stabbed one rainy night on her way home, and there are no leads. Ren heads to Akakawa to conclude his sister's affairs, failing to understand why she chose to turn her back on the family and Tokyo for this desolate place years ago.

But then Ren is offered Keiko's newly vacant teaching position at a prestigious local cram school and her bizarre former arrangement of free lodging at a wealthy politician's mansion in exchange for reading to the man's ailing wife. He accepts both, abandoning Tokyo and his crumbling relationship there in order to better understand his sister's life and what took place the night of her death.

As Ren comes to know the eccentric local figures, from the enigmatic politician who's boarding him to his fellow teachers and a rebellious, captivating young female student, he delves into his shared childhood with Keiko and what followed. Haunted in his dreams by a young girl who is desperately trying to tell him something, Ren realizes that Keiko Ishida kept many secrets, even from him.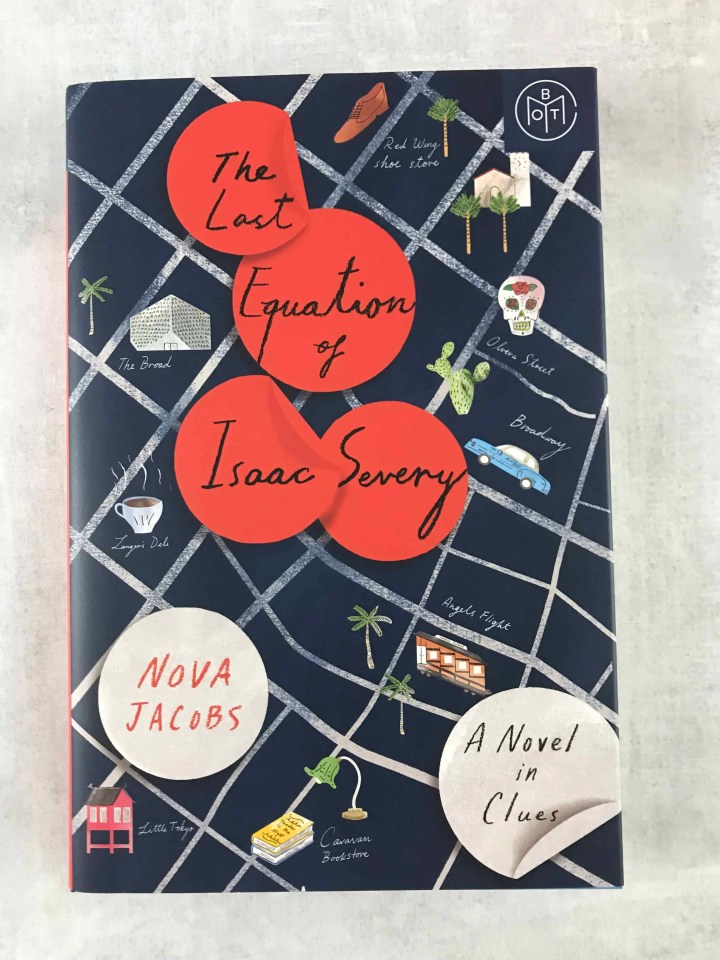 The Last Equation of Isaac Severy: A Novel in Clues by Nova Jacobs ($16.51)
The Family Fang meets The Storied Life of A.J. Fikry in this literary mystery about a struggling bookseller whose recently deceased grandfather, a famed mathematician, left behind a dangerous equation for her to track down—and protect—before others can get their hands on it.

Just days after mathematician and family patriarch Isaac Severy dies of an apparent suicide, his adopted granddaughter Hazel, owner of a struggling Seattle bookstore, receives a letter from him by mail. In it, Isaac alludes to a secretive organization that is after his final bombshell equation, and he charges Hazel with safely delivering it to a trusted colleague. But first, she must find where the equation is hidden.
While in Los Angeles for Isaac's funeral, Hazel realizes she's not the only one searching for his life's work, and that the equation's implications have potentially disastrous consequences for the extended Severy family, a group of dysfunctional geniuses unmoored by the sudden death of their patriarch.
As agents of an enigmatic company shadow Isaac's favorite son—a theoretical physicist—and a long-lost cousin mysteriously reappears in Los Angeles, the equation slips further from Hazel's grasp. She must unravel a series of maddening clues hidden by Isaac inside one of her favorite novels, drawing her ever closer to his mathematical treasure. But when her efforts fall short, she is forced to enlist the help of those with questionable motives.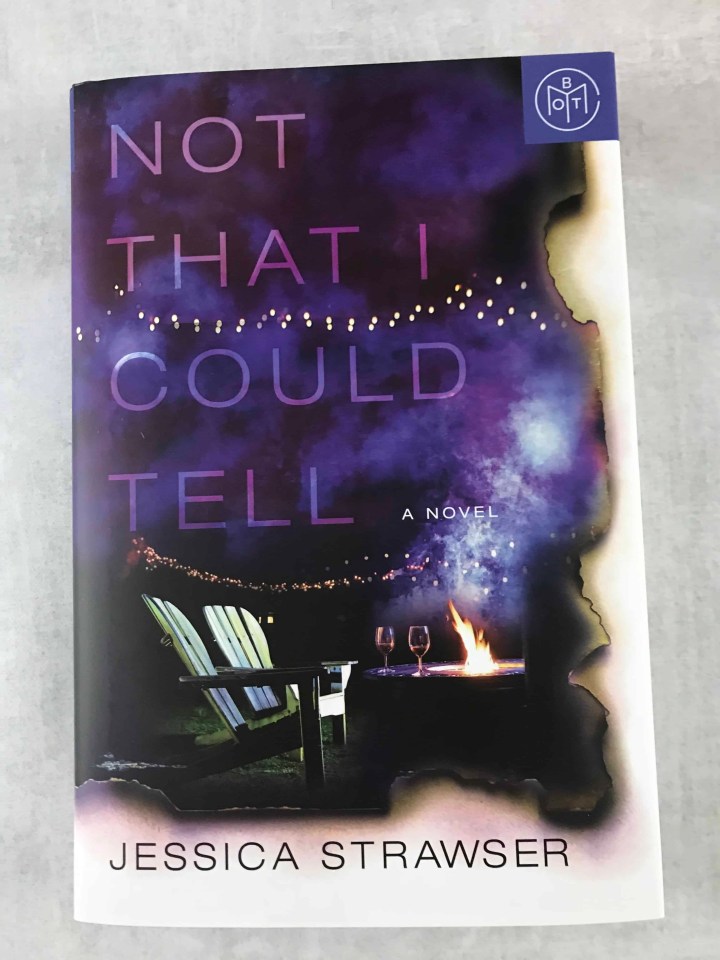 Not That I Could Tell: A Novel by Jessica Strawser ($17.20)
When a group of neighborhood women gathers, wine in hand, around a fire pit where their backyards meet one Saturday night, most of them are just ecstatic to have discovered that their baby monitors reach that far. It's a rare kid-free night, and they're giddy with it. They drink too much, and the conversation turns personal.

By Monday morning, one of them is gone.

Everyone knows something about everyone else in the quirky small Ohio town of Yellow Springs, but no one can make sense of the disappearance. Kristin was a sociable twin mom, college administrator, and doctor's wife who didn't seem all that bothered by her impending divorce—and the investigation turns up more questions than answers, with her husband, Paul, at the center. For her closest neighbor, Clara, the incident triggers memories she thought she'd put behind her—and when she's unable to extract herself from the widening circle of scrutiny, her own suspicions quickly grow. But the neighborhood's newest addition, Izzy, is determined not to jump to any conclusions—especially since she's dealing with a crisis of her own.

As the police investigation goes from a media circus to a cold case, the neighbors are forced to reexamine what's going on behind their own closed doors—and to ask how well anyone really knows anyone else.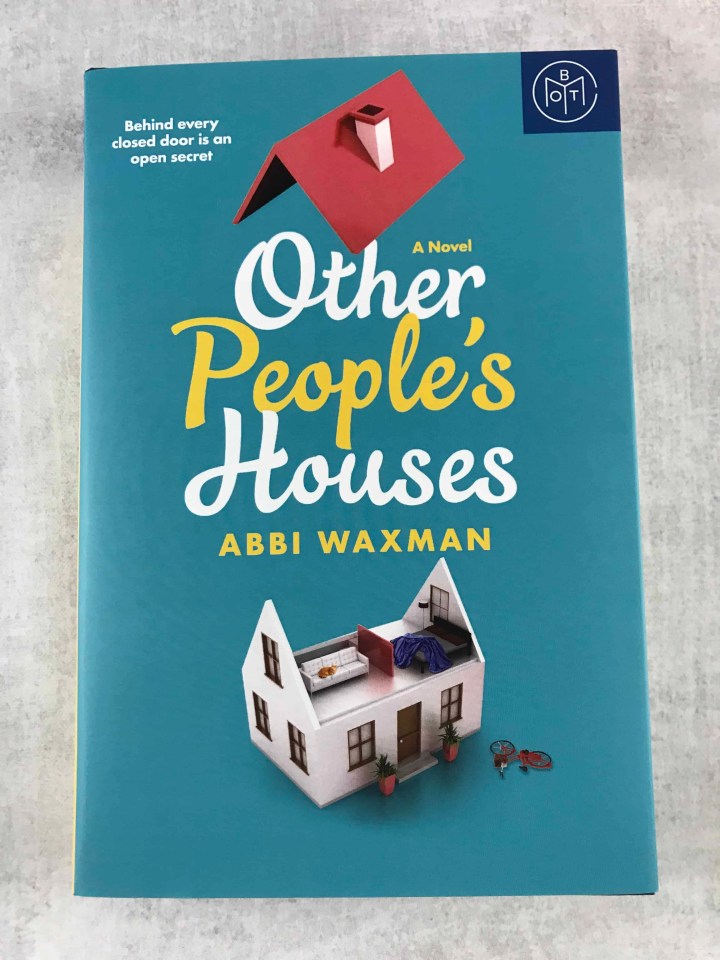 Other People's Houses: A Novel by Abbi Waxman ($9.99)
At any given moment in other people's houses, you can find…repressed hopes and dreams…moments of unexpected joy…someone making love on the floor to a man who is most definitely not her husband…

*record scratch*

As the longtime local carpool mom, Frances Bloom is sometimes an unwilling witness to her neighbors' private lives. She knows her cousin is hiding her desire for another baby from her spouse, Bill Horton's wife is mysteriously missing, and now this…

After the shock of seeing Anne Porter in all her extramarital glory, Frances vows to stay in her own lane. But that's a notion easier said than done when Anne's husband throws her out a couple of days later. The repercussions of the affair reverberate through the four carpool families–and Frances finds herself navigating a moral minefield that could make or break a marriage.
BOTM is amazing – bringing a splash of so many different genres to my door in one very heavy box (the add-ons are a must if you read a lot!). I love that each book is hard-covered and how each jacket is made just for BOTM. BOTM keeps me up to date with new authors and most importantly new books. This month's selections are all about family and secrets. What I think is great is family isn't just the traditional blood lines but also the bond of friendship. I am thinking The Last Equation of Isaac Severy is going to be the first book I read this month, it looks like a great mystery that is going to force me to use my mind.
What do you think of this month's book selections?