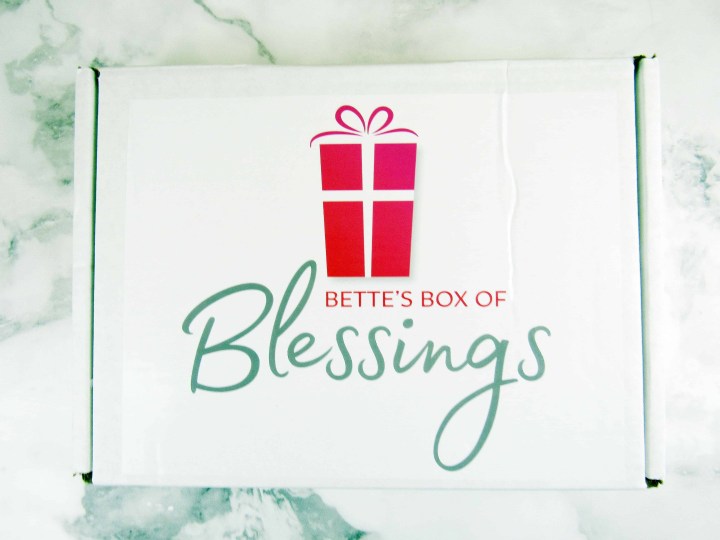 Bette's Box of Blessings is a subscription made with Christians in mind. It gives you a collection of gifts for yourself to help you grow in your faith and items to share your faith with friends and family. The boxes start at $29 per month.
DEAL: Get $5 off your first month's box! Use coupon code HELLO.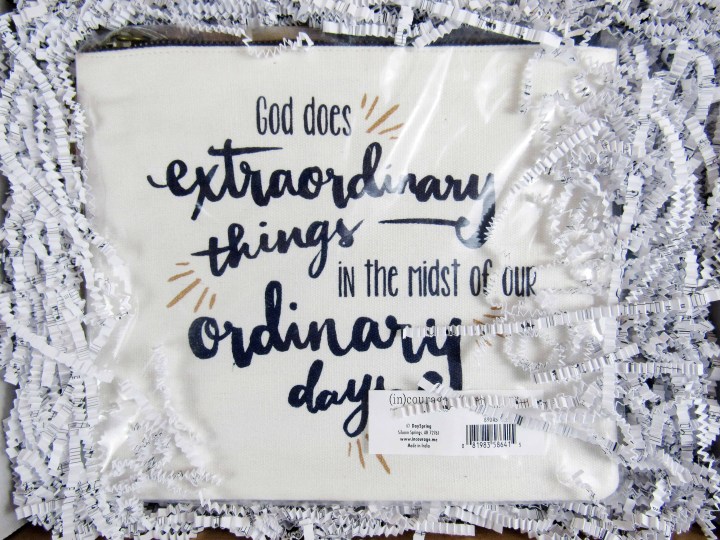 Time to take a quick peek inside the box!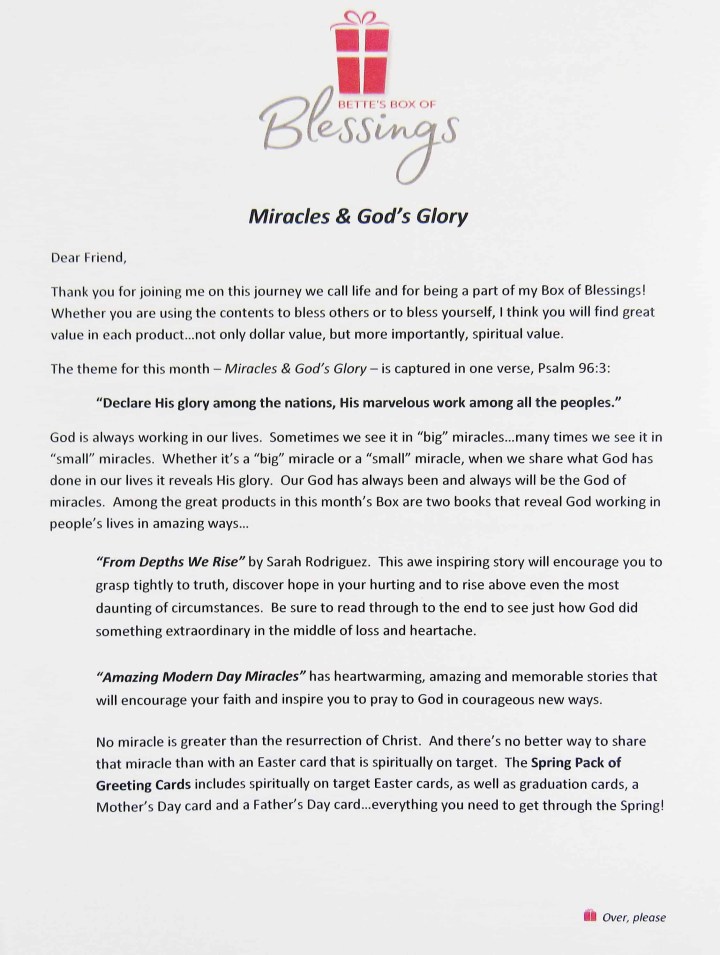 The February theme is Miracles & God's Glory.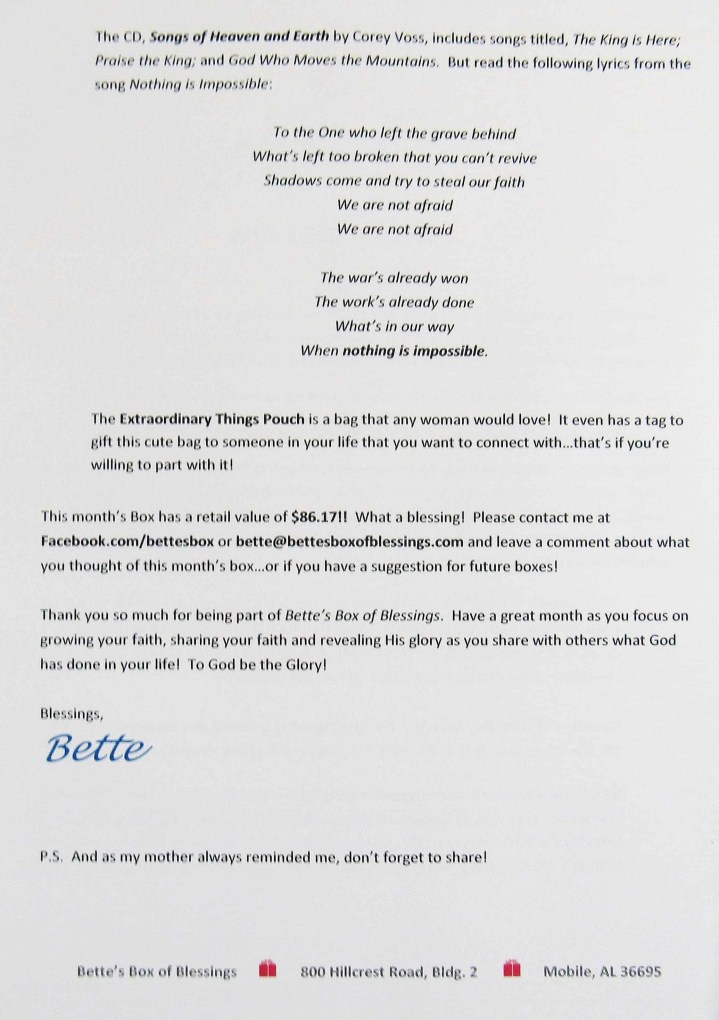 Each theme is based on a Bible verse. This month's Bible Verse is "Declare His glory among the nations, His marvelous work among all the peoples." Psalm 96:3.
I love this inspiring quote on the Dayspring God Does Extraordinary Things Canvas Pouch ($15.00, on sale for $7.00.)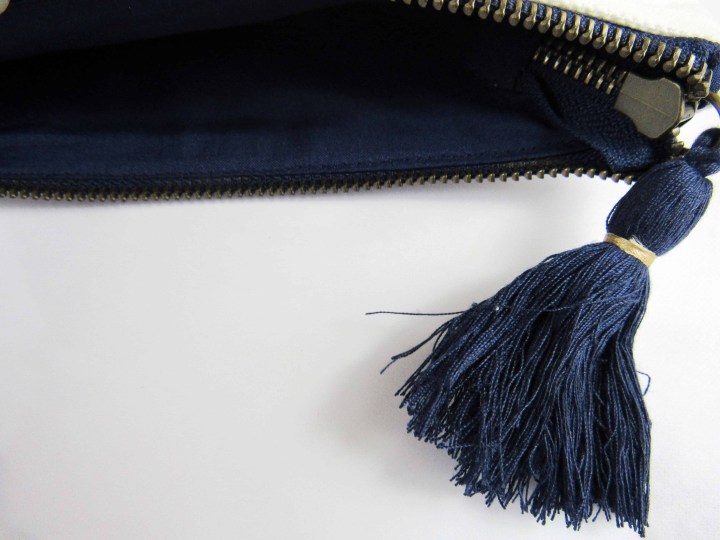 The 9″ x 7.5″ canvas bag has a navy blue liner and an inside pocket.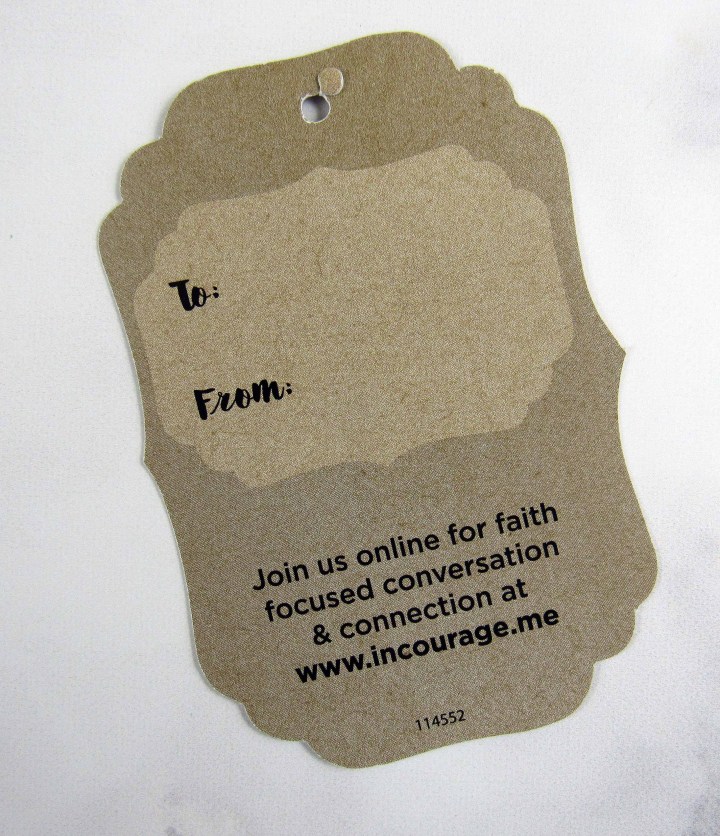 It even came with a gift tag. I will be keeping this pouch inside my tote for Bible Study.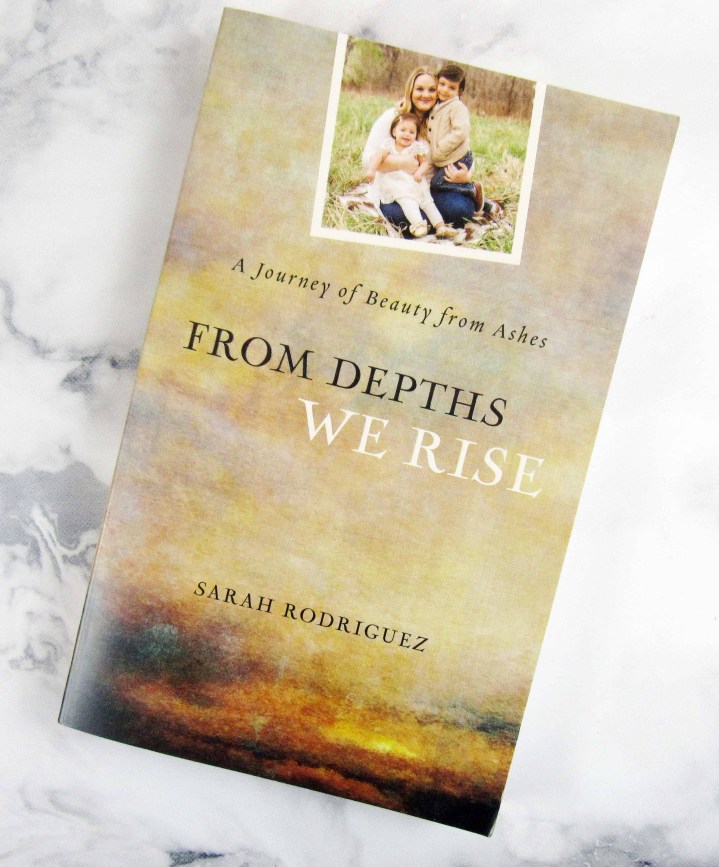 From Depths We Rise: A Journey of Beauty from Ashes by Sarah Rodriguez ($14.99, 10.74 Amazon) is an inspiring story that left me crying throughout the book.
Sarah Rodriguez experienced more loss and heartache in a short period of time than most people will endure in a lifetime.

Infertility.
Her husband Joel's cancer diagnosis (not once, but twice).
Miscarriage.
Her husband's death.
Her two-week-old baby girl in a fight for her life. . .

Still, Sarah clung to her faith. And it was that imperfect faith that helped Sarah march toward the purpose from her pain. From Depths We Rise is a miraculous story of hope and overcoming. Sarah's is a journey of beauty from ashes, of marching toward purpose out of the pain. Her awe-inspiring story will encourage you to grasp tightly to your faith and to rise above even the most daunting of circumstances.
It's an amazing and miraculous journey.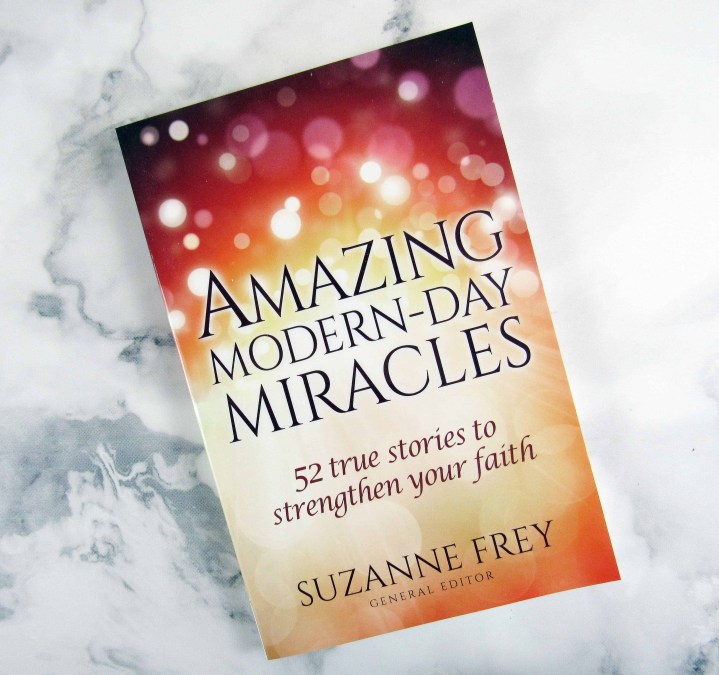 It is a blessing to read the uplifting stories in the Amazing Modern-Day Miracles: 52 True Stories to Strengthen Your Faith by Suzanne Frey ($13.99, $8.71 Amazon.)
Witness the power of faith and prayer!

A bullet stopped. A crashing helicopter stabilized. An eating disorder conquered. Generational abuse broken. The unexpected success of an autistic boy. A son set free from drug addiction.

From heartwarming to awe-inspiring, these amazing and memorable stories will encourage your faith and inspire you to pray to God in courageous new ways.

"Every page is a powerful reminder that we are surrounded
by the miracles of answered prayer."
Alice Gray
Stories for the Heart series
I will be reading one true story a week to help counteract all the devastating media news that surrounds us.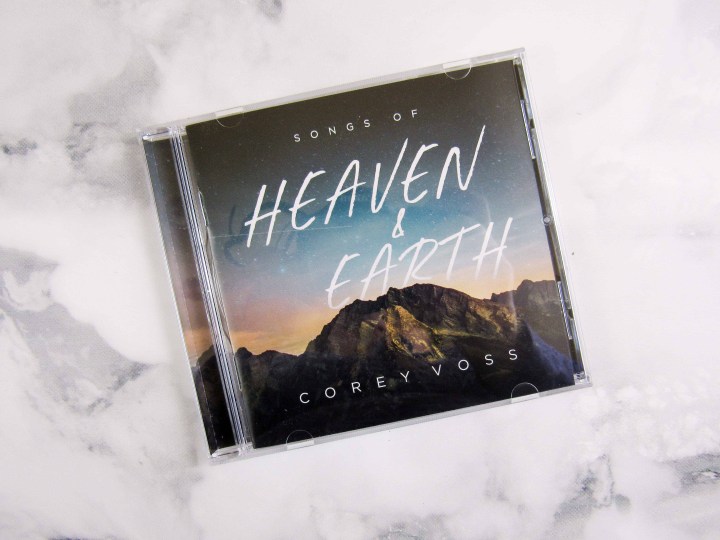 Songs of Heaven & Earth by Corey Voss ($9.99) was released in January, 2018. Corey Voss is a worship leader and writer who resides in Tennessee.  My favorite song is Praise the King that reminded me of the theme "Miracles & God's Glory." I love receiving worship CDs and am already learning the lyrics to the songs.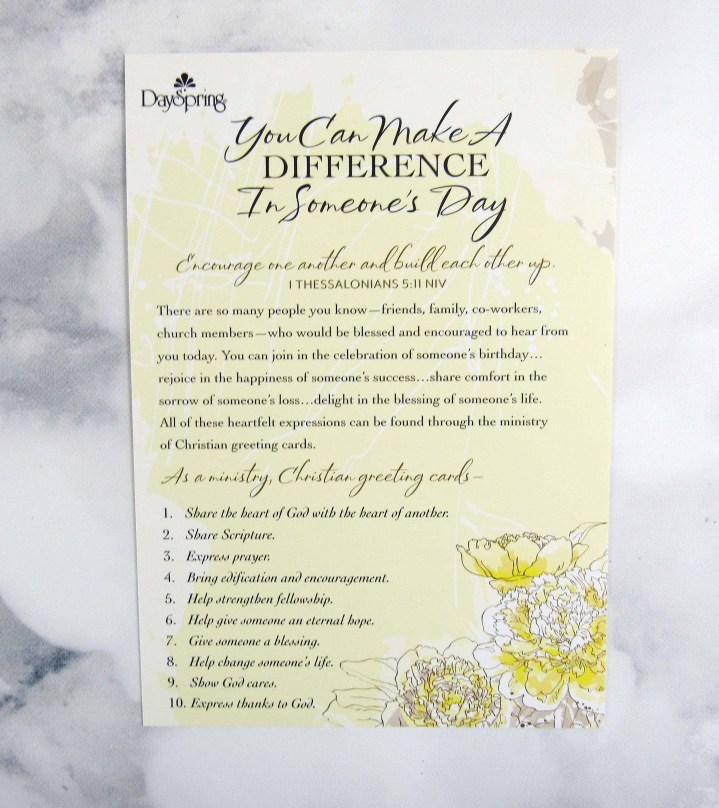 It's time for the Dayspring Spring Pack of Greeting Cards!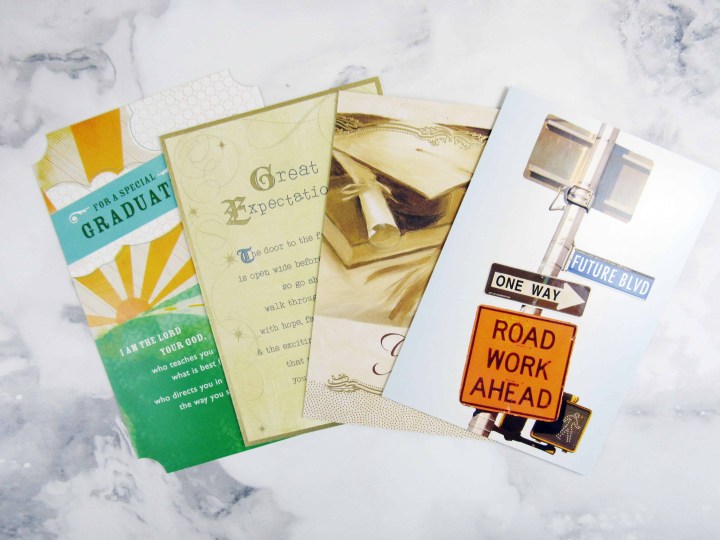 We will be using the graduation cards as our older son's friends continue to graduate high school.
The boys will be using the Mother and Father's Day cards.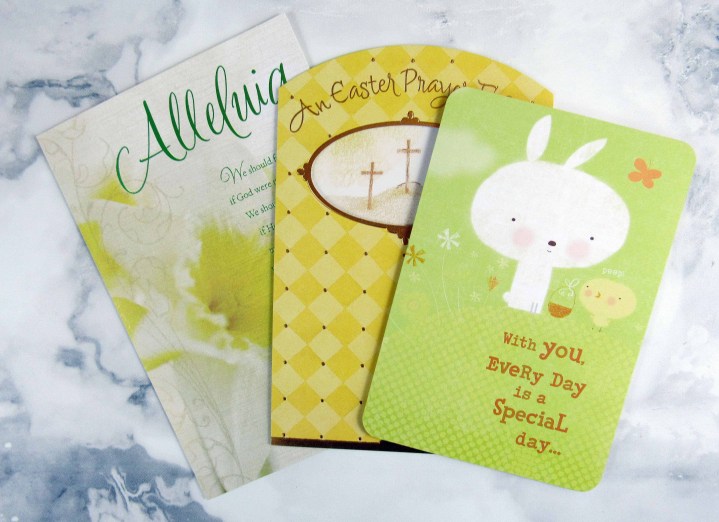 Our younger son will be selecting the recipients of the Dayspring cards.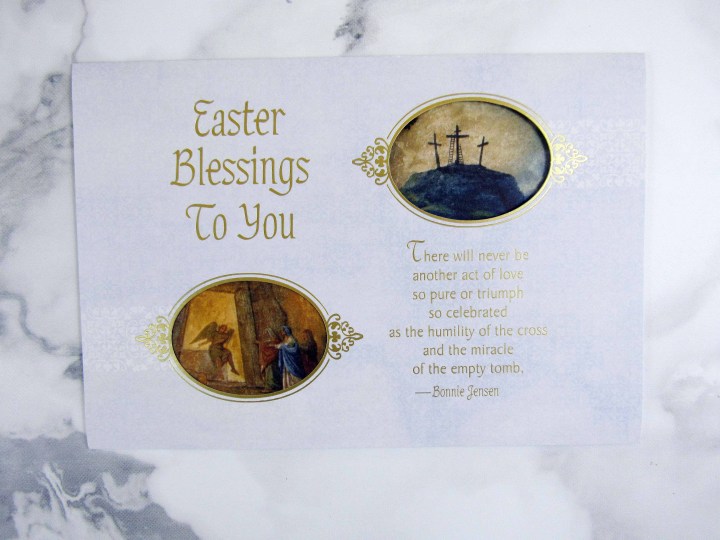 I will be giving my favorite card to my husband. I am impressed with the quality of the cards.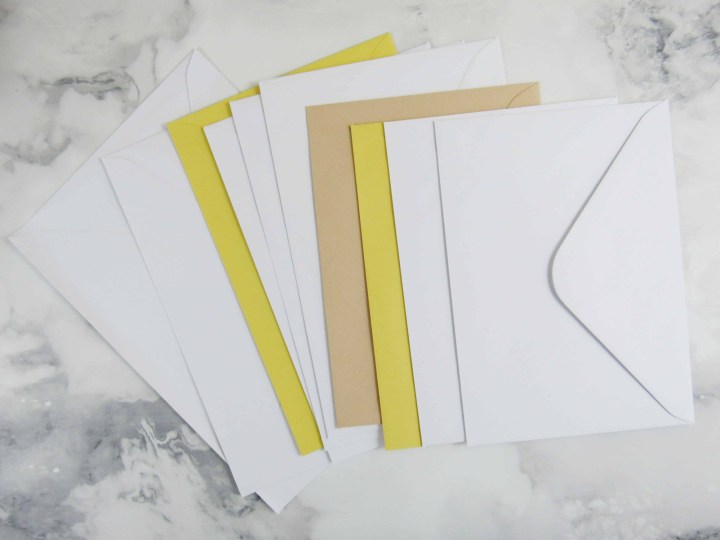 We are all set on spring greeting cards! We will be using the cards to brighten up someone's day.
I enjoyed opening my first Bette's Box of Blessings. The thoughtfully curated box was inspiring and reminded me of God's amazing power. It's a wonderful box for those that are seeking an uplifting Christian box to encourage you throughout the month.
Did you like this box? Let me know in the comments!
Visit Bette's Box of Blessings to subscribe or find out more!