"Mothers hold their children's hands for a short while, but their hearts forever." This coming Mother's Day let's make sure that we don't forget to celebrate the love that our Mother have bestowed upon us in our life. A Mother's love is so pure and serene that it's a tough task to get something from the gifting catalogue that can be a given for all that she has done. Nevertheless, it would be unfair if we don't take note of the love of all those mothers. Be it a step mother, a mother-in-law or a foster mother, each of them are equally great. Here's a list of UK subscription boxes you can send as a gift to all the mothers out there this coming Mothering Sunday!
---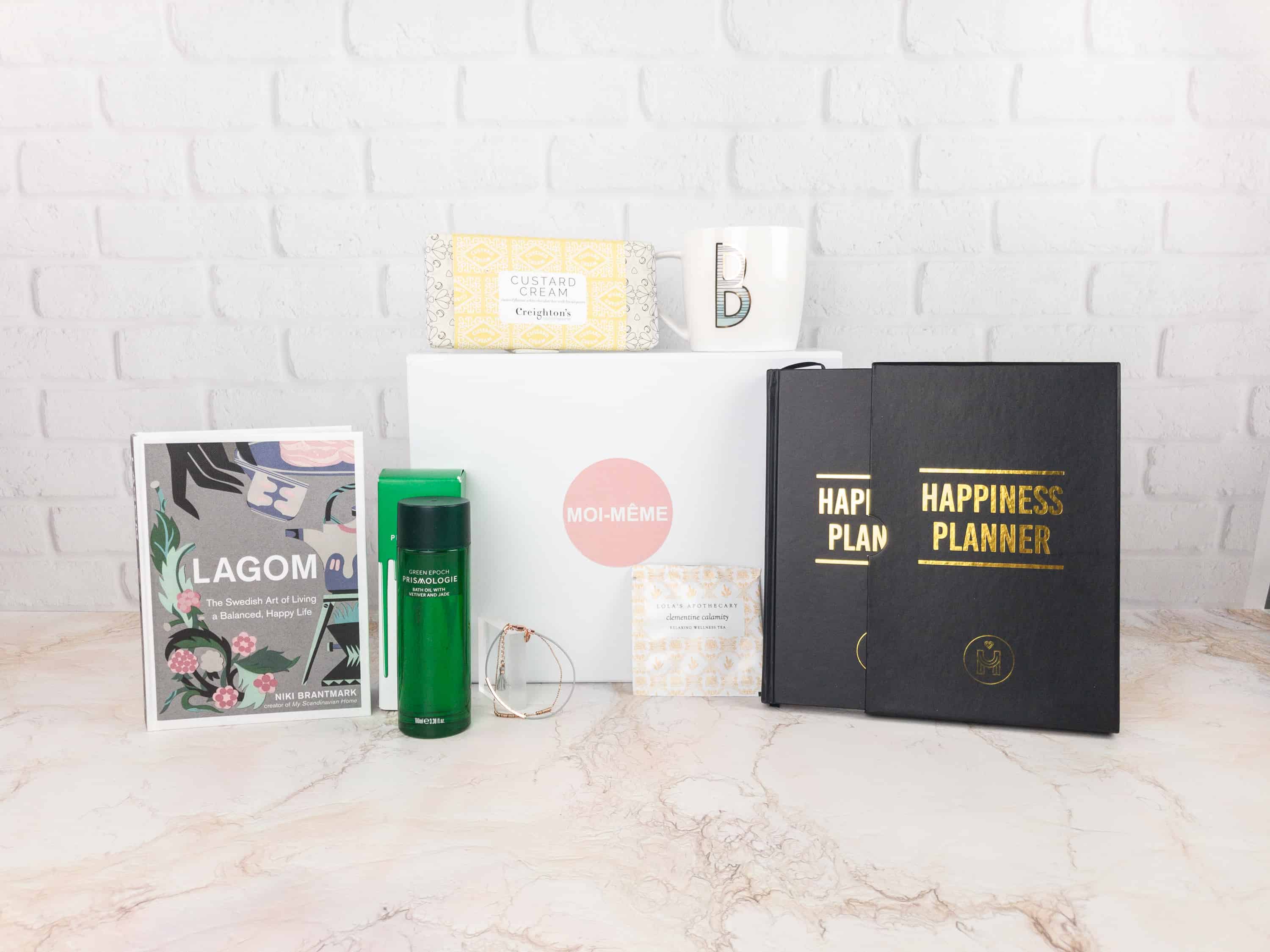 Moi-Même is a quarterly women's lifestyle box drawing together treasured finds from known independent brands. For £49.95 (about $65.80), you'll receive at least 5 full size gifts from the worlds of beauty, accessories, stationery, jewelry, housewares and more.
Price: £49.95 per quarter
---

Each month, Glossybox UK delivers a diverse selection of 5 beauty treats that include niche, high-end and emerging brands. Global experts curate the latest trends and products to bring you reusable and stylish boxes full of beauty essentials, that will leave you looking and feeling great, time after time.
Price: £13.25 per month
---

Chocolate and book is a monthly book box subscription, where the subscriber gets a new book from their chosen genre with the perfect chocolate and hot drink to go with it…because you know, chocolates, books and hot drinks make life bearable!
Price:  £14.99 per month
---
Discover the best in clean, green health and beauty. A green lifestyle can now be easy as products will suit your needs and become your new favourites. Every 2 months Vertue features award-winners and upcomers for you to try based on a theme. Available in Original and Mini. Includes haircare, skincare, makeup and health supplements.
Price:  £37.00 every other month
DEAL: Get 10% off our bi-monthly subscription or shop products! Use coupon code HELLO10.
---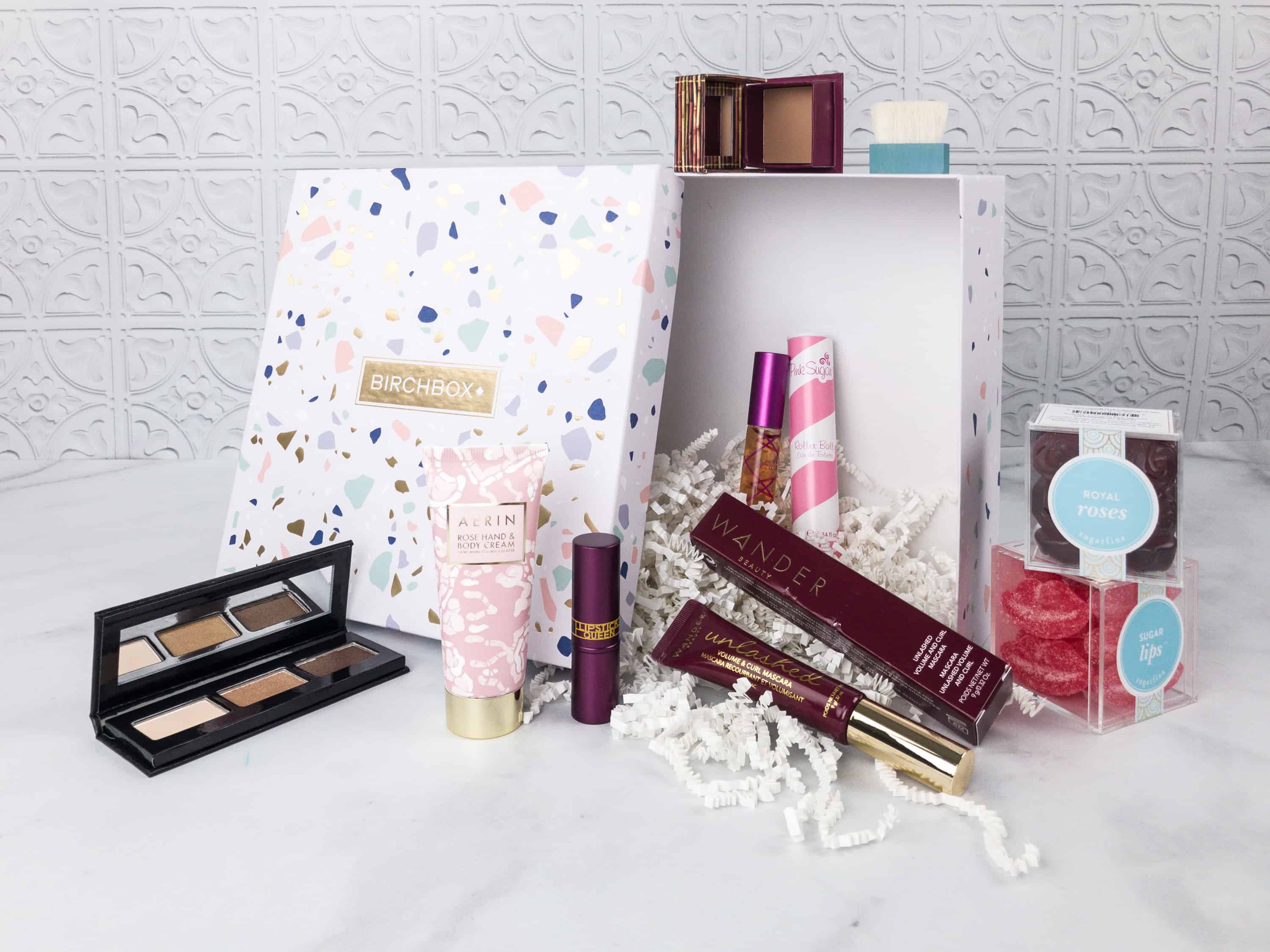 Birchbox UK is the UK's no. 1 beauty box, delivering 5 personalised products each month to suit your skin, hair and style. When subscribing you create a profile of your beauty preferences, ensuring the box contents jibe with your look and beauty routine.
Price: £12.95 per month
---
GeekGear is a monthly subscription box bringing wizarding magic to your home! Loved by tens of thousands of happy subscribers every single month and satisfying everyone's Harry Potter™ and Fantastic Beasts™ needs! Subscribe today, and join this world of magic.
Price: £19.99 per month
DEAL: Save 10% on your first month! Use coupon code NEWSUB10.
---
BookVoyage is a monthly subscription box for avid readers and global citizens. Each box is country-themed and contains a foreign book written by a critically-acclaimed local author and translated into English, tea or coffee from that country, as well as a sweet or savoury treat, giving you what we like to call a global immersive reading experience!
Price:  £14.99 per month
---


This innovative UK subscription box aims to delight and surprise you! Every month, Boxcitement designers create lovely items which can't be found anywhere else, in limited editions that are exclusive. It's loveliness through the letterbox!
Price:  £18.00 per month
DEAL: Get 10% off your first months subscription. Use coupon code FIRSTBOX.
---
The Really Good Box is a subscription box for the ethical consumer. Cruelty free, organic and fair-trade products delivered to your door on a monthly basis. You will receive a parcel in the last week of each month. This parcel will have been curated just for you and will contain a selection of snacks, cosmetics, household goods and general fun and well being stuff!
Price:  £20.00 per month
---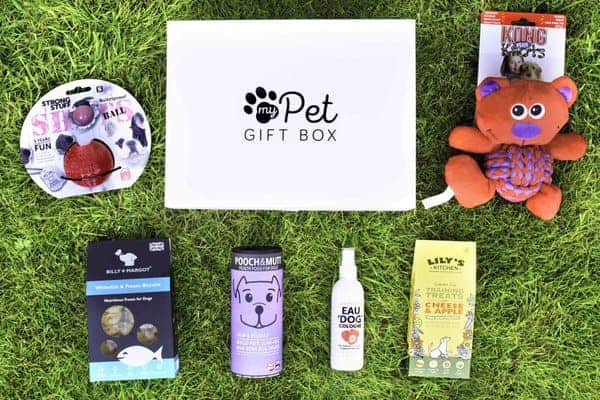 Discover top brand dog toys, treats and accessories every box with My Pet Gift Box. Each box is individually handpicked for your dog and contains 6-8 products with a retail value of over £40 per box.
Price:  £24.99 per month
DEAL: Get 20% off your first box. Use coupon code BOX20.
---
Quaintly & Co. is the first monthly box of British lifestyle goodies. They began in July 2016 sending out products sourced from UK based companies shipped WORLDWIDE! Past Themes: Tea Time London I Miss You Outlander Inspiration QEII Jane Austen Sherlock Cornish Coast/Poldark The Cotswolds
Price: £22.00 per month
DEAL: Get 10% off your first box at checkout. Use coupon code 10OFF .
---
Well, leave it up to the Brits to put together a proper stationary box! I admit, I have a bad pen and notebook habit. I really can't get enough of them, so stationary boxes really appeal to me. The Spotlight Stationary boxes start at £25.00 (which right now is $35.29) and are chock full of goodies.
Price: £25.00 every other month
DEAL: Save 15% on your first month! Use coupon code HELLO15.
---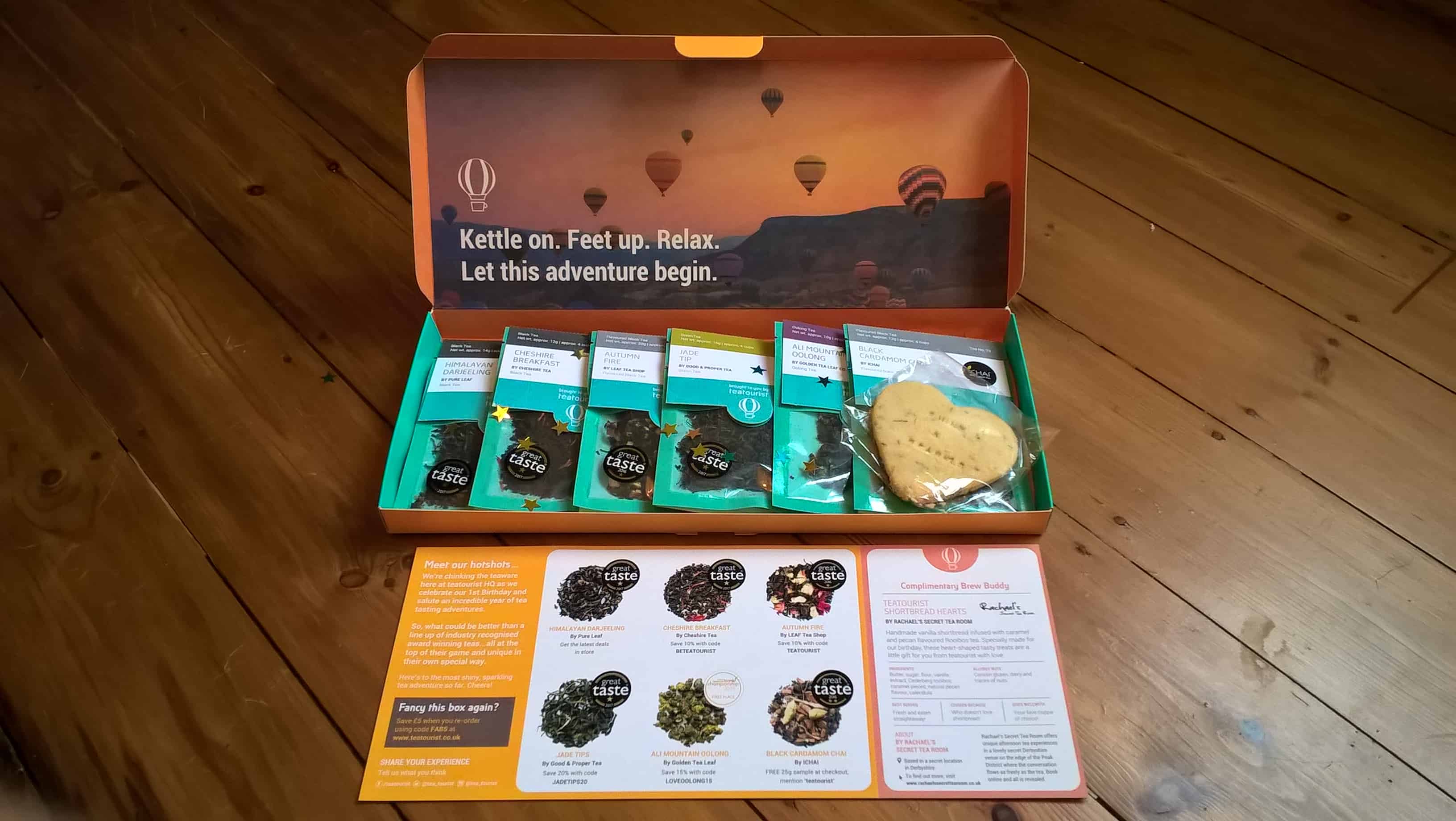 teatourist is a UK tea subscription box. They deliver a surprise selection of six loose leaf teas from six different artisan tea companies every month.
Price:  £15.00 per month
DEAL: Get 25% off at checkout. Use coupon code MOTHERSDAY25 .
---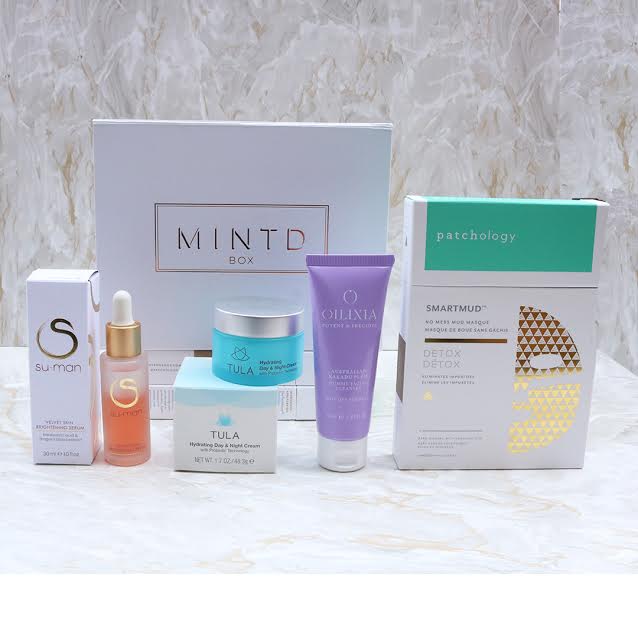 Mintd Box is a luxury beauty subscription. You'll get 4-5 full and deluxe sized luxury beauty products delivered to your door. Mintd works with the most respected brands to ensure you receive the most innovative and high quality beauty products. Each box is exclusive, themed and in tune with global trends.
Price: £70.00 per month
DEAL: Get FREE International Shipping on your first box OR get free shipping to the UK. Use coupon code WELCOME18.
---