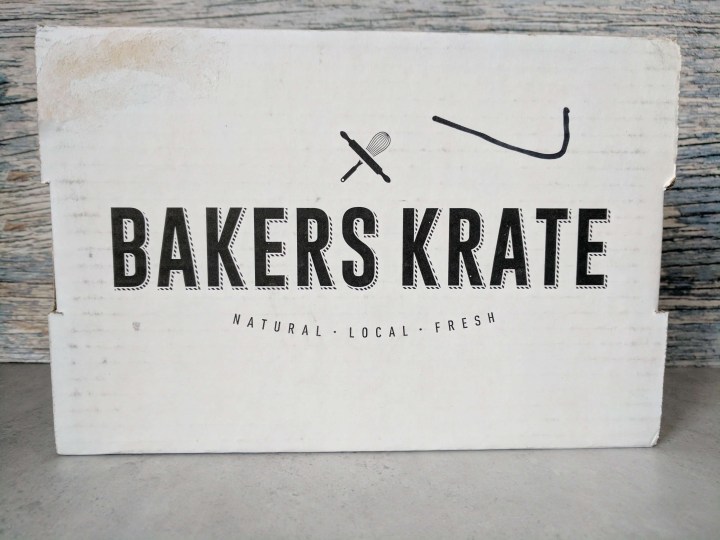 Baker's Krate is a Canadian subscription that sends you a box of delicious desserts once a month. The bakeries featured are all Canadian! This box features goodies mostly from Ontario. This box is $19.99 CAD and shipping is $9.99 across Canada (except to the Territories).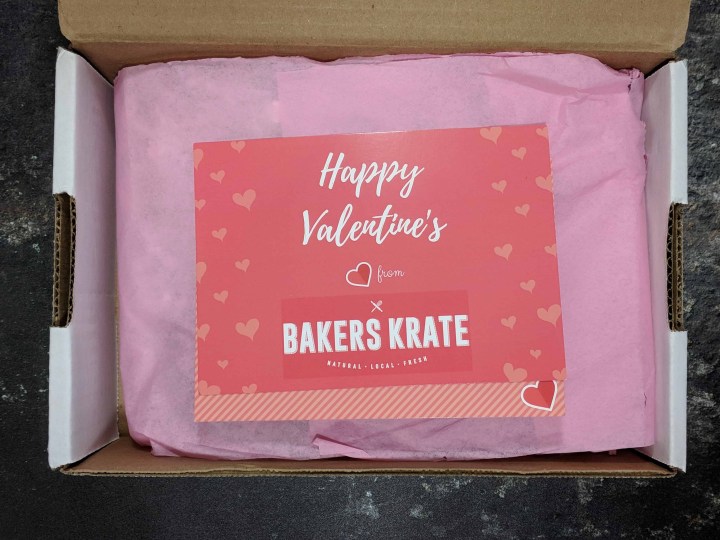 DEAL: Save 10% on your first month with coupon code SWEET.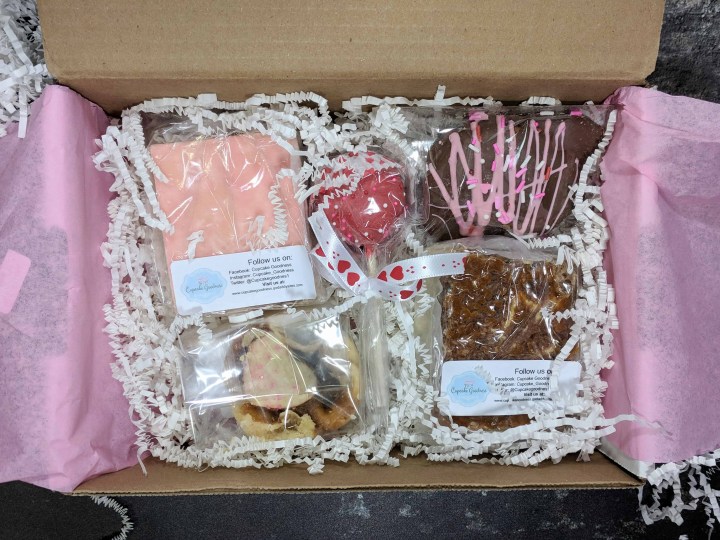 Everything in the box!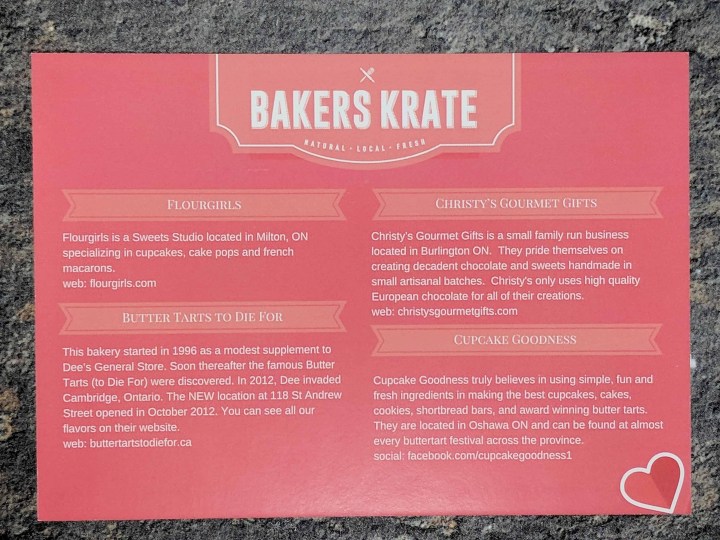 All the bakeries featured in this box have their little introduction with their web address so you can order more of your favourites!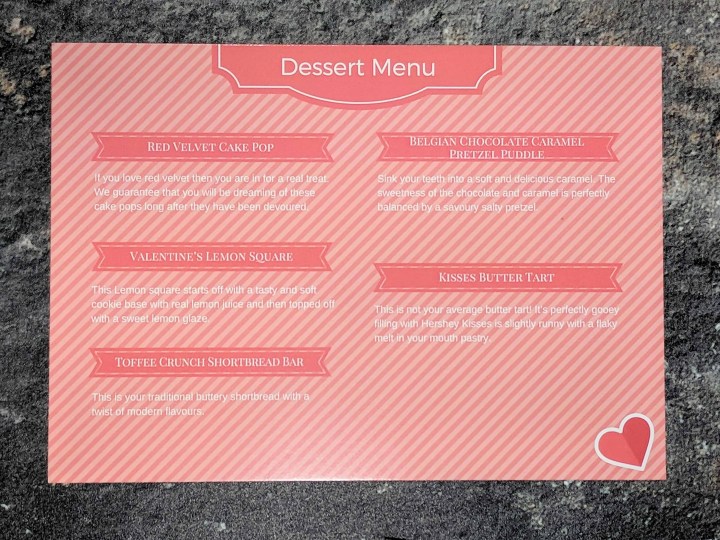 A second card tells us a bit more about all the sweets we get to discover.
An in-depth ingredients list is also included for all of the items on the reverse. I appreciate that, it's easier to avoid whatever could contain an allergen. I also like that you have an expiry date for each items, which is good if you intend to pace yourself (we don't).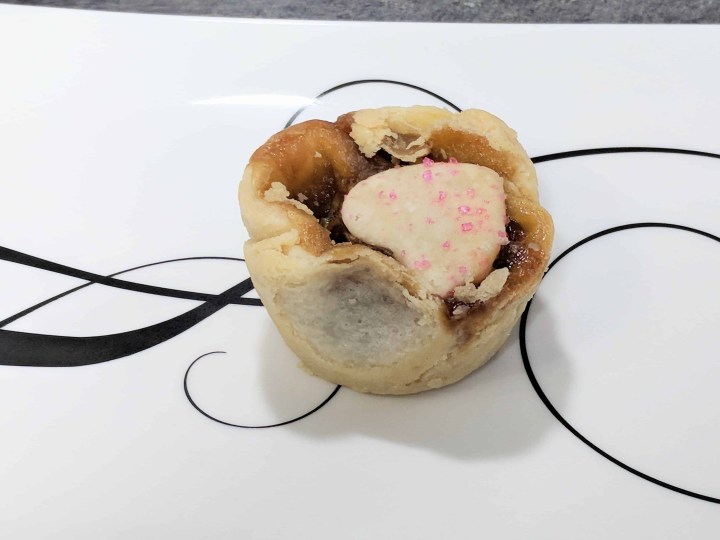 Kisses Butter Tart by Dee's Bakery. I love butter tarts! This one was perfectly buttery sweet, soft with a single big Kiss piece in the center!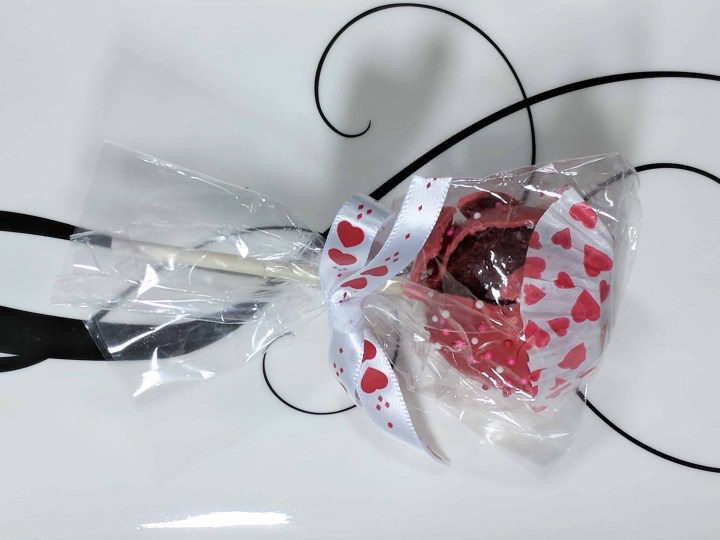 Red Velvet Cake Pop by Flourgirls. I love the wrapping on this cake pop!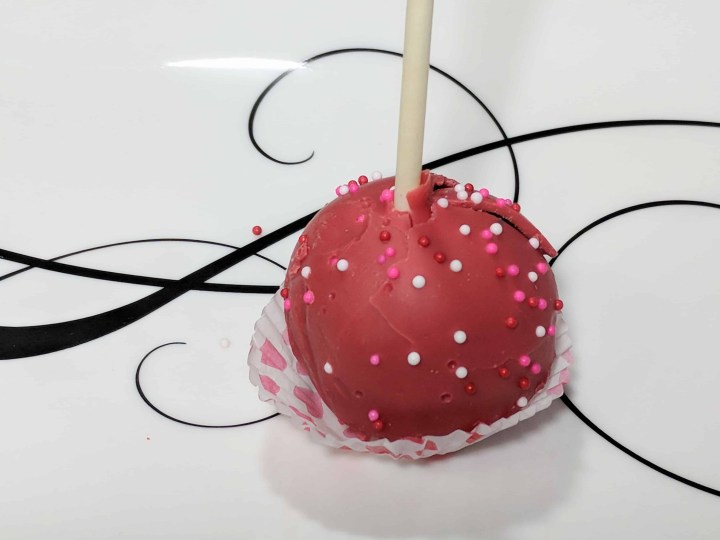 I wasn't allowed to taste it, as this is one of my husband's favorite cake. He really liked it, saying it was light, chocolaty and he really enjoyed the cream cheese coating.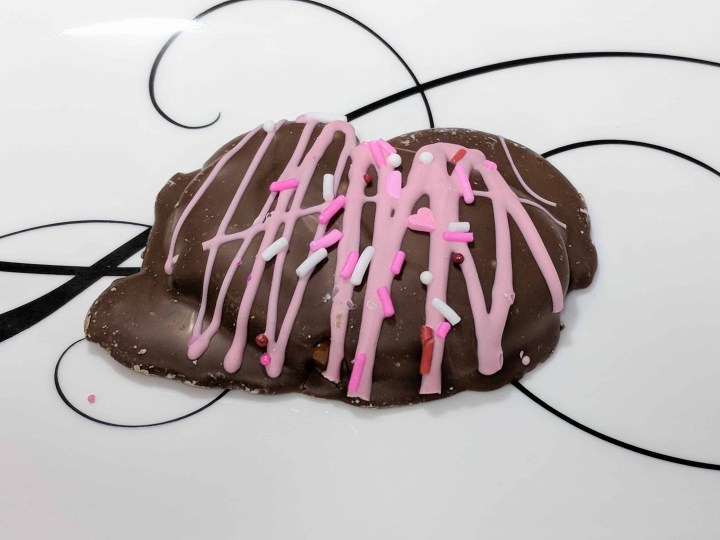 Belgium chocolate caramel pretzel puddle by Christie's Gourmet Gift. It really is a puddle of chocolate and caramel with a salted pretzel center!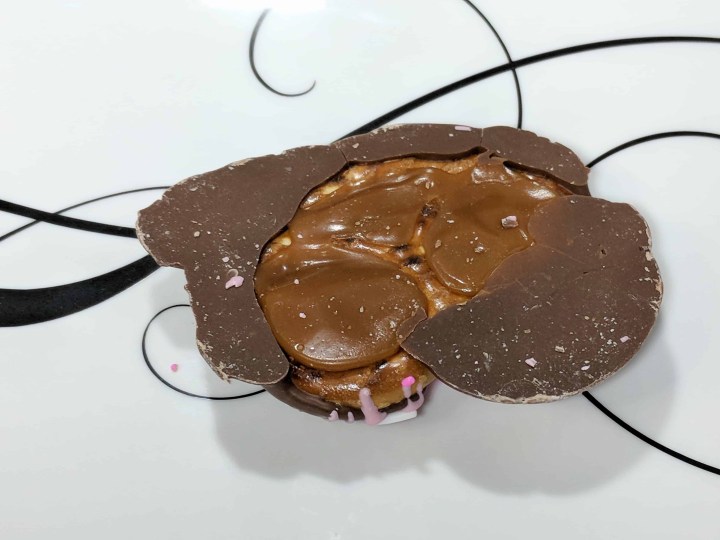 I had to turn it upside down to see the pretzel! The caramel was soft and so tasty, and the pretzel, although soften by the chocolate and caramel goodness, was still firm enough to give a nice bite.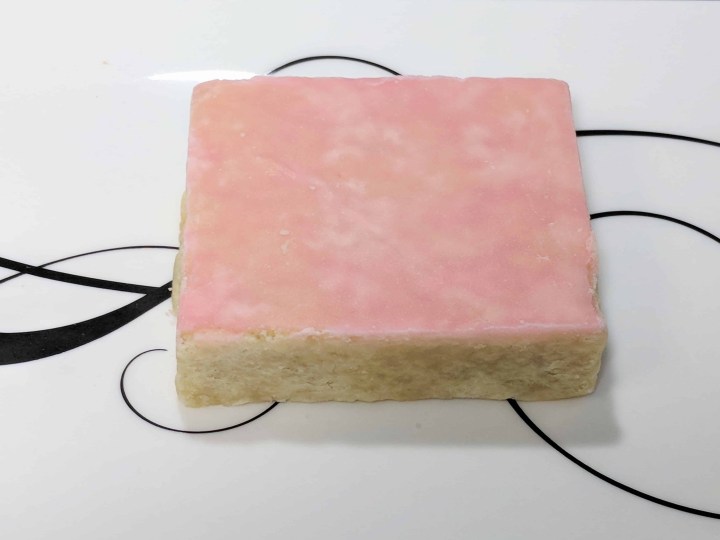 Valentine's Lemon Square by Cupcake Goodness. My favorite sweet treat on earth (ok, beside the caramel brulé). I love lemon square and I might have said something about not sharing. The base was soft but flaky, while the crust had a nice lemon zing going on.
Toffee Crunch Shortbread Square. Chocolate, skor pieces, caramel. Buttery, sweet, chewy, satisfying!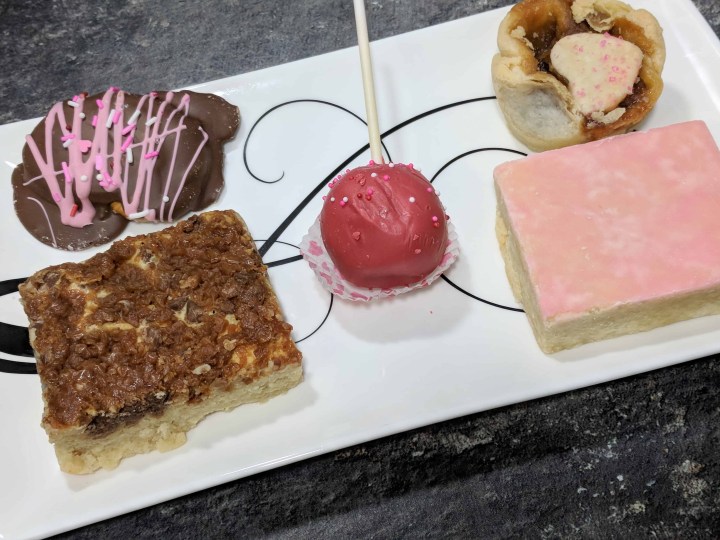 This box was tasted after a scrumptious dinner and it was the perfect finishing touch! My favorite was the butter tart and the lemon square, and my husband's were the Velvet cake pop. Everything was delicious and we love when we have sweet and salty treats. For a Valentine's Box, we were surprise to not be overwhelmed by chocolate, which we both appreciated!
What do you think of this month's treats?