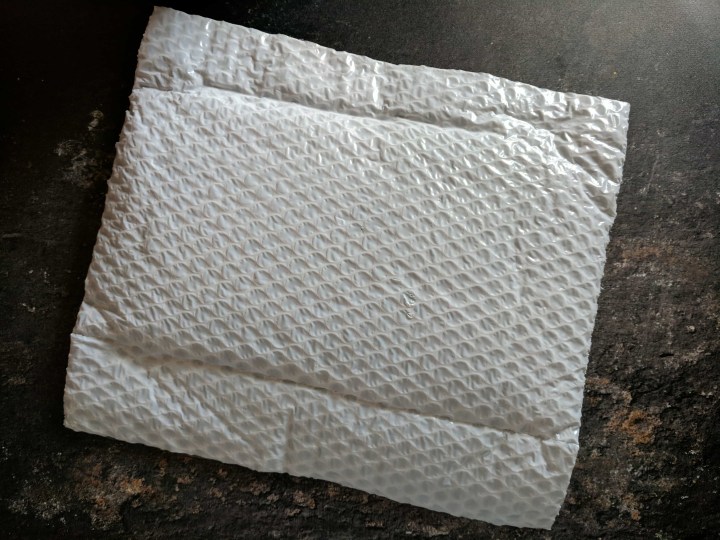 Annie's Simply Beads Kit-of-the-Month Club is a monthly jewelry subscription box where YOU make your own creation! For $19.99 per month, you'll receive a beading kit with step-by-step instruction and all the beads and findings you need to complete a piece of jewelry you'll love to wear!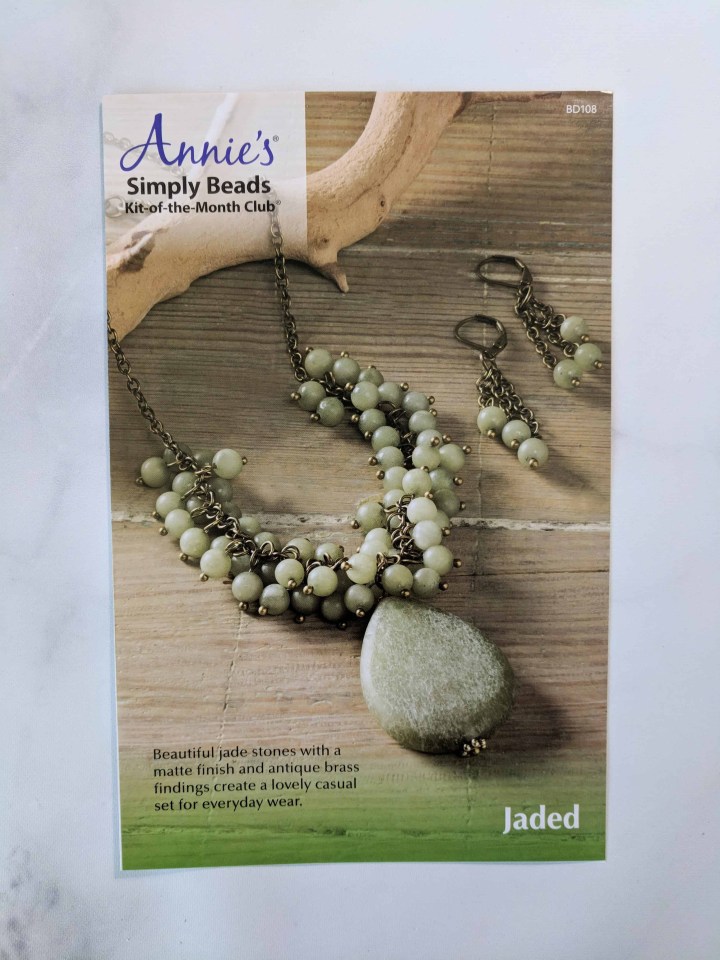 This kit is called Jaded, a necklace and earrings set with matte jade beads.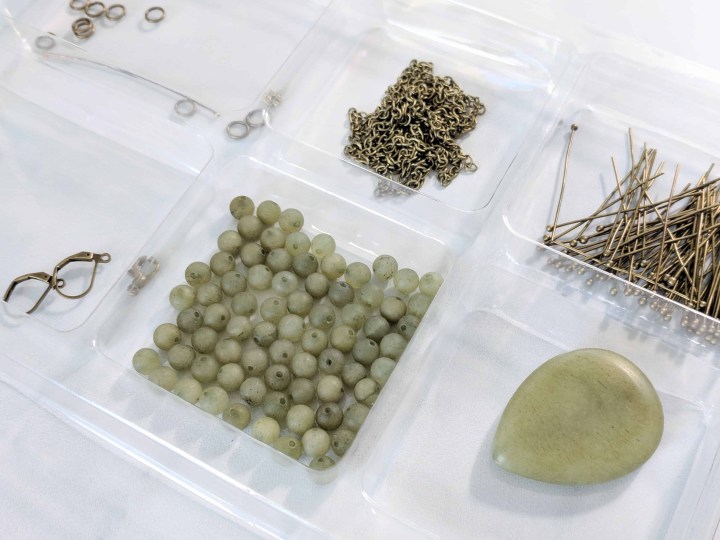 The kit comes in a plastic tray with deep dishes to keep all your beads and findings separate. It comes with its own plastic cover so you can move it around, even if you are not done with your project yet. The beads and findings were nicely packaged in plastic bags inside the dishes in the tray.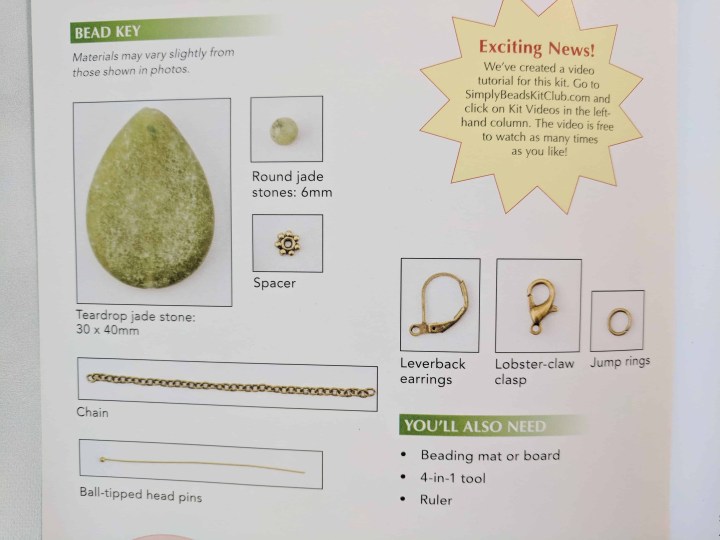 The booklet has nice and clear pictures of the individual components in the kit.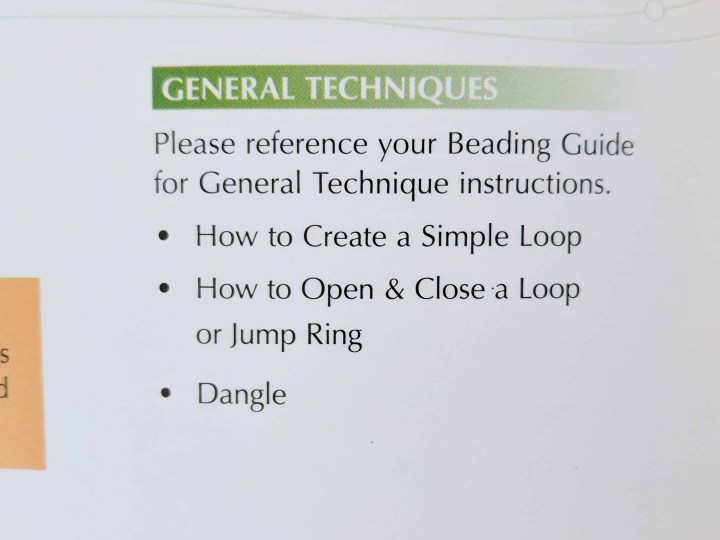 There's also a list of the techniques you'll be using. You need to keep the Beading Guide you've received with the first shipment, but on the website there's a tutorial video for each kits for further explanations.
The instructions and assembly patterns were easy to follow along. You get both a picture and written instructions for each component.
I'm ready… 71 dangles? Bring it on!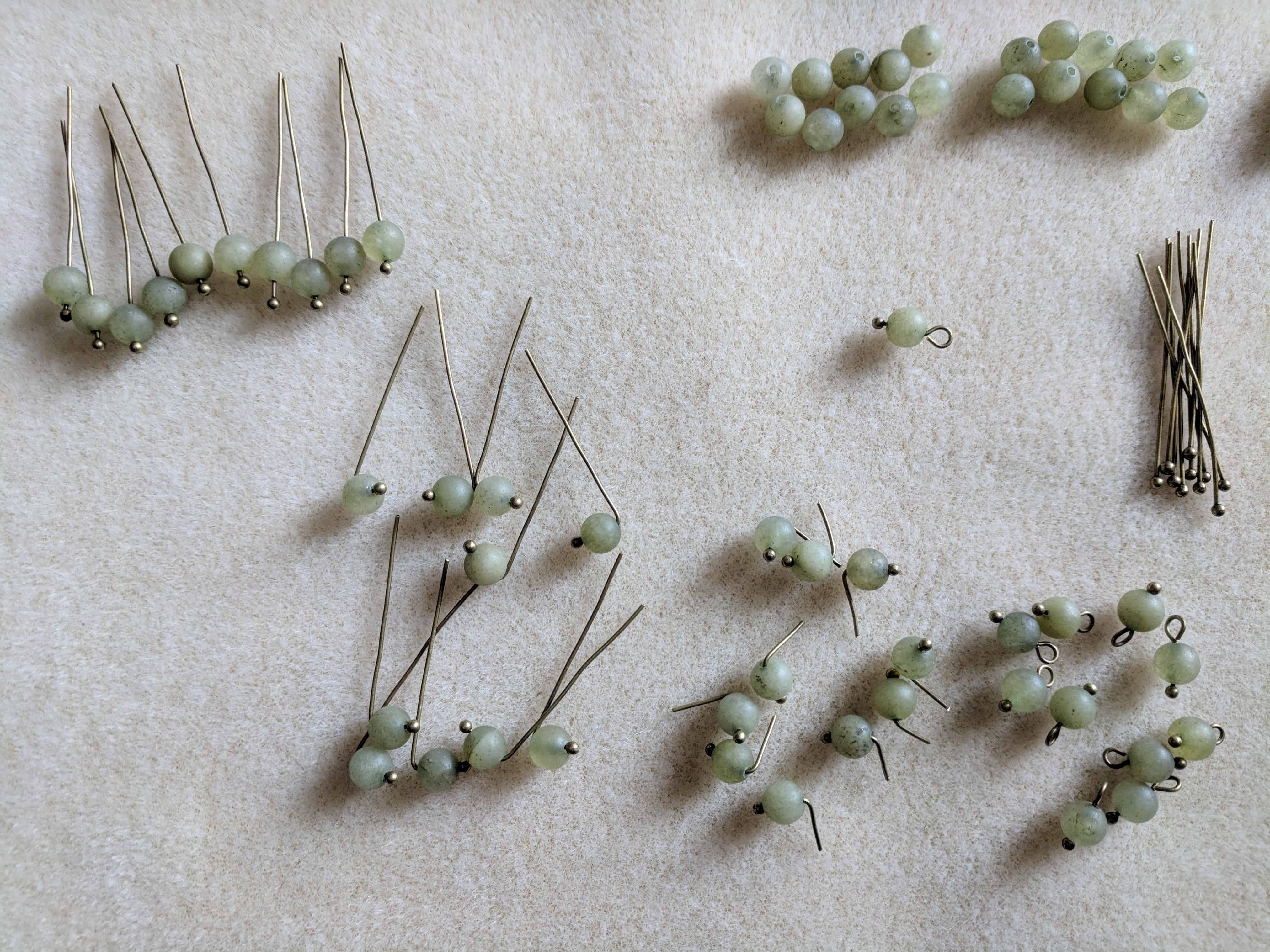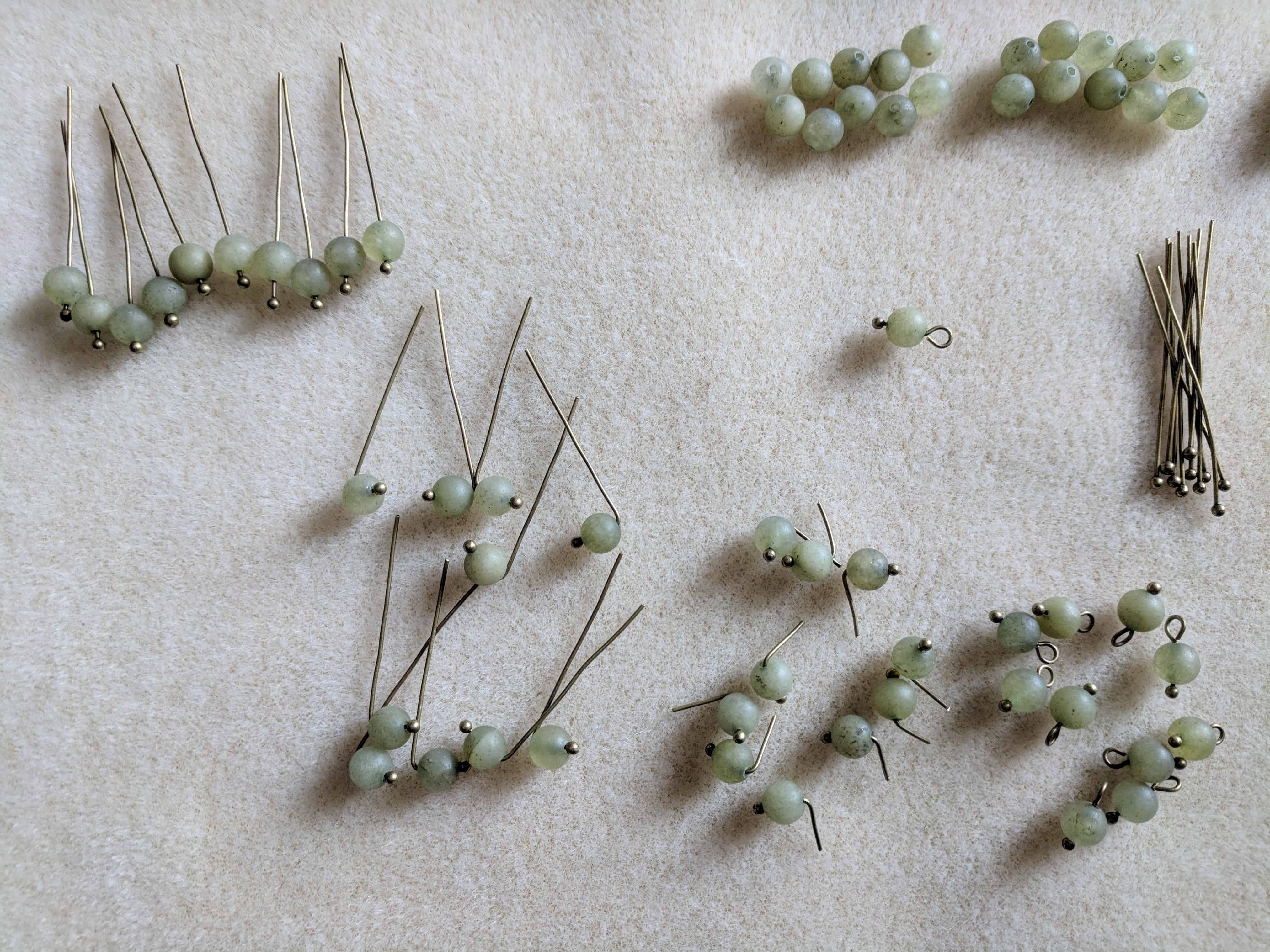 So many loops to make!!! I love making loops! Making loops, from left to right: bend the wire, cut it and loop! It took me a lot of practices to get the length right, but after a while it gets easier.
And we have a thief in the house! Give it back to me, bird!
And done!

Final results! This is a nice necklace, not as heavy as I would have thought when I saw how many dangles we would have to make! I've done similar design myself, so this wasn't something new to me, but it was still a fun project!
Annie's Simply Beads Kit-of-the-Month is perfect for beginners, or for someone more advanced who just wants to sit down with everything needed to make a fun design without having to think to much about it. Few techniques are needed to achieve great looks that can be reproduced with different type of beads and findings. The tray is an added bonus as I was able to move everything from my beading room to the living room without any problem.
Have you tried this Kit-of-the-Month? What did you think of this project?
Visit Annie's Simply Beads Kit-of-the-Month Club to subscribe or find out more!