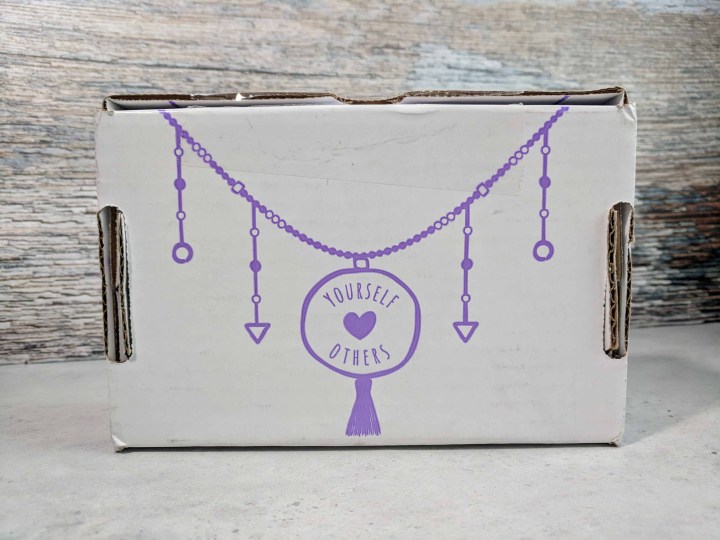 Yogi Surprise, in addition to its regular monthly lifestyle box, has a jewelry+treat only subscription box. Every month you'll get 2 handmade yoga-inspired jewelry pieces and 1 superfood or organic chocolate treat. Yogi Surprise Jewelry is fair trade, sustainably harvested, nickel-free, lead-free and cadmium-free, made in Bali, Indonesia, and 10% of all proceeds are given to further education for the Balinese families who hand-make the jewelry pieces.
DEAL: Get 25% off your first box! Use coupon code HELLO25.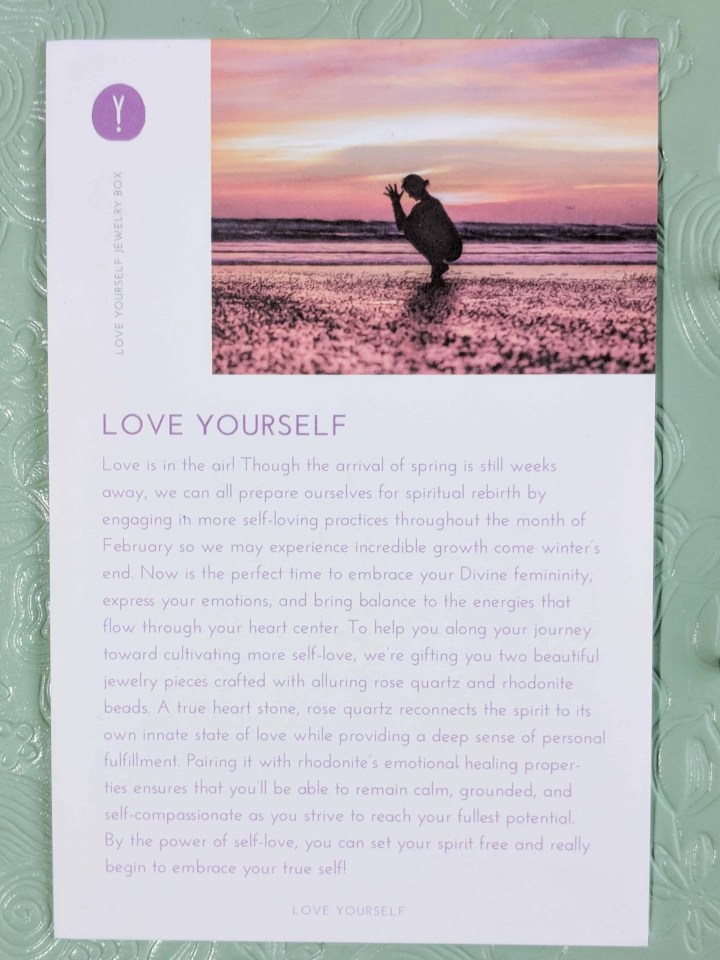 This month's theme is Love Yourself. It's all about Self-Love and bring balance to the energies that flow through the heart center.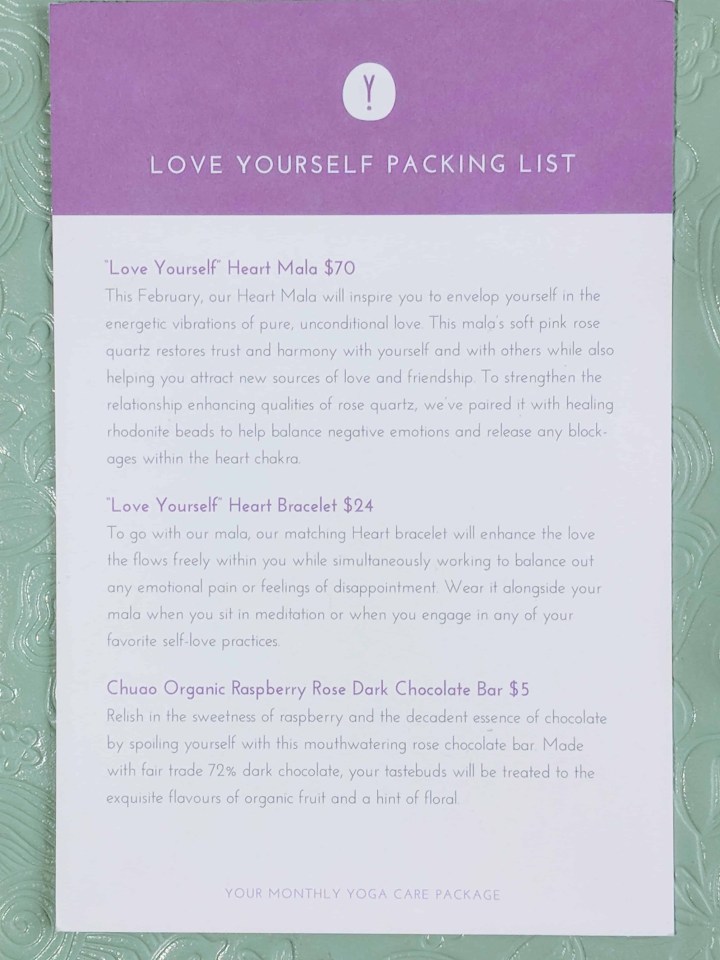 At the back of the card, there's a list of the items.
All the items in the box. The jewelry comes in little organza drawstring bags.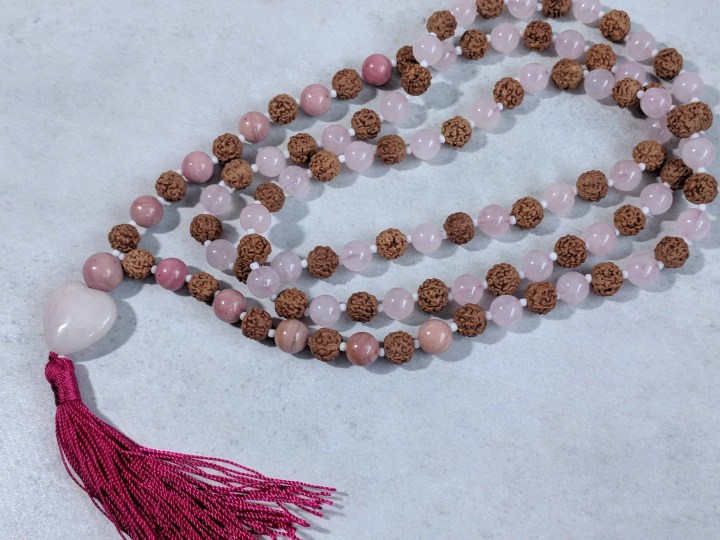 'Love Yourself' Heart Mala. Made with lovely Rose Quartz (pale and transluscent beads) and Rhodonite (darker matte beads). Rose Quartz is the perfect Heart Chakra's stone. It opens up this Chakra to let love flow in and out. It also calms the mind and helps balance our emotion.
The Rhodonite harmonizes with the Rose Quartz to bring self-worth. It's also an ally to meditation. The Heart stone is a lovely Rose Quartz. Rudraksha beads complete the mala, they help to clean any chakra they are working on.
'Love Yourself' Heart Bracelet. A matching bracelet to the necklace, this one is made with Rose Quartz and a bigger Rhodonite bead.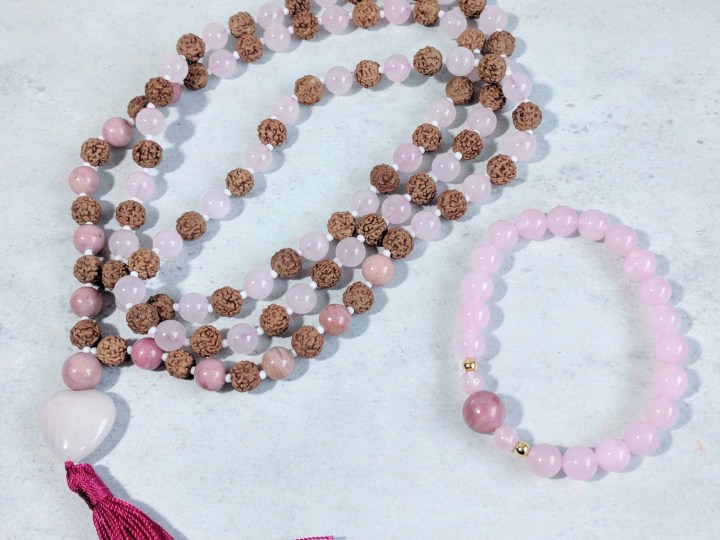 Together, they make a nice set!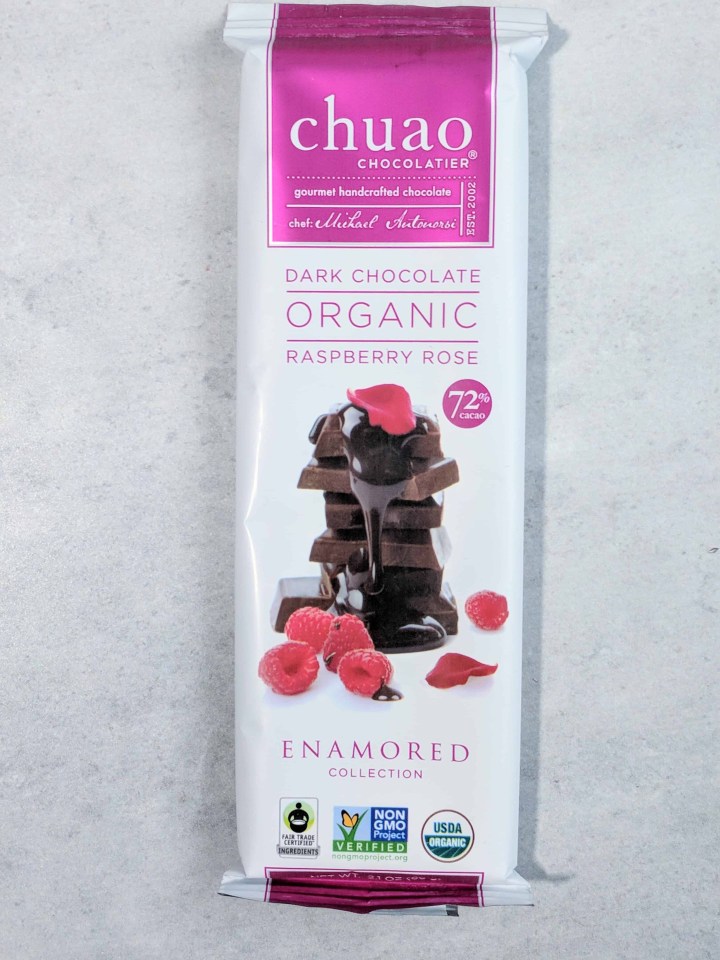 Chuao Organic Raspberry Rose Dark Chacolate Bar. A dark chocolate treat with pieces of dried raspberry and rose petal. The raspberry brings a nice balance to the chocolate, giving it a bit of sweetness.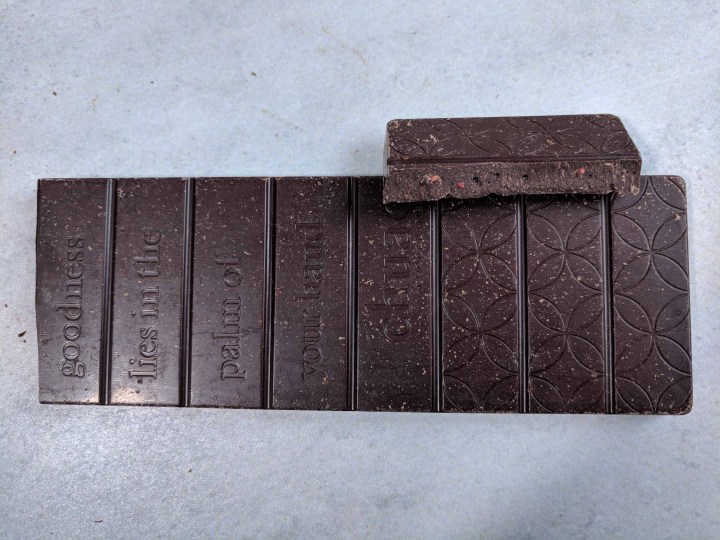 "Goodness lies in the palm of your hand." Delicious little treat!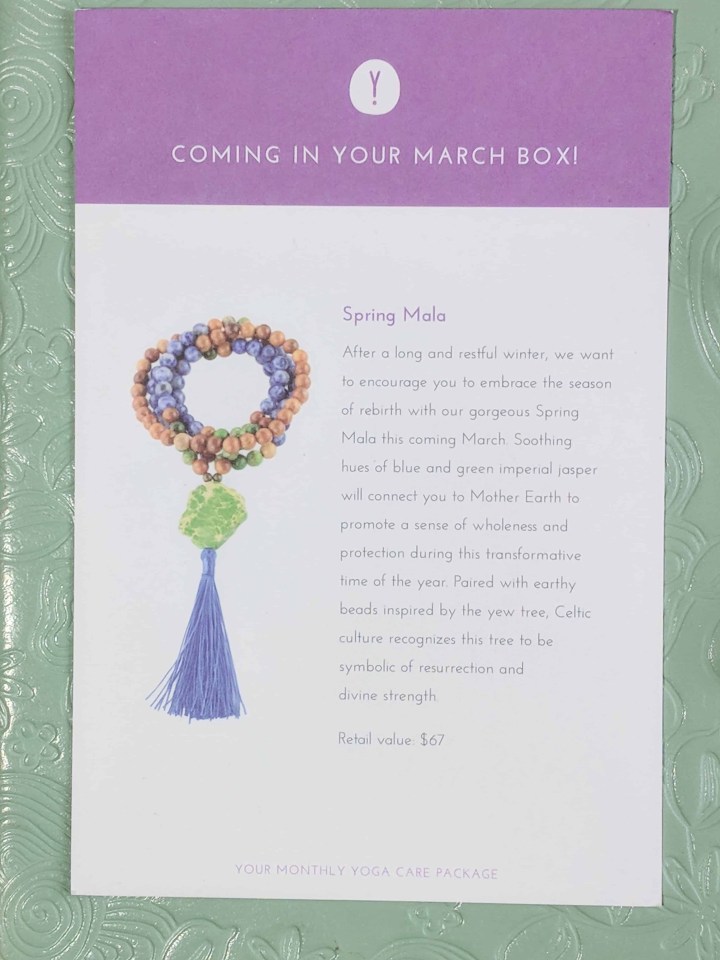 Next month's will feature the "Spring Mala" with blue and green imperil jasper to connect to Mother Earth. It looks lovely!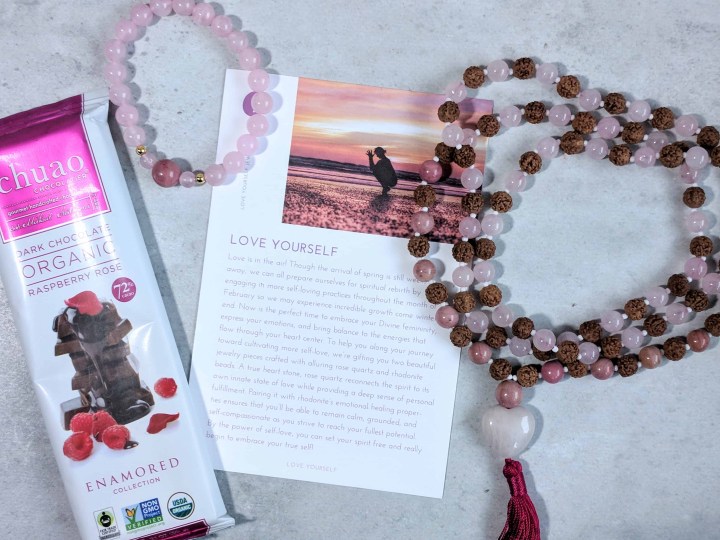 I like the mix of Rudraksha beads with the lovely pink hue from the Rose Quartz and the Rhodonite. The chocolate was delicious and worked well with the jewelry. This was a very nice self-loving and soothing box.
What did you think of this month's Yogi Surprise Jewelry box?