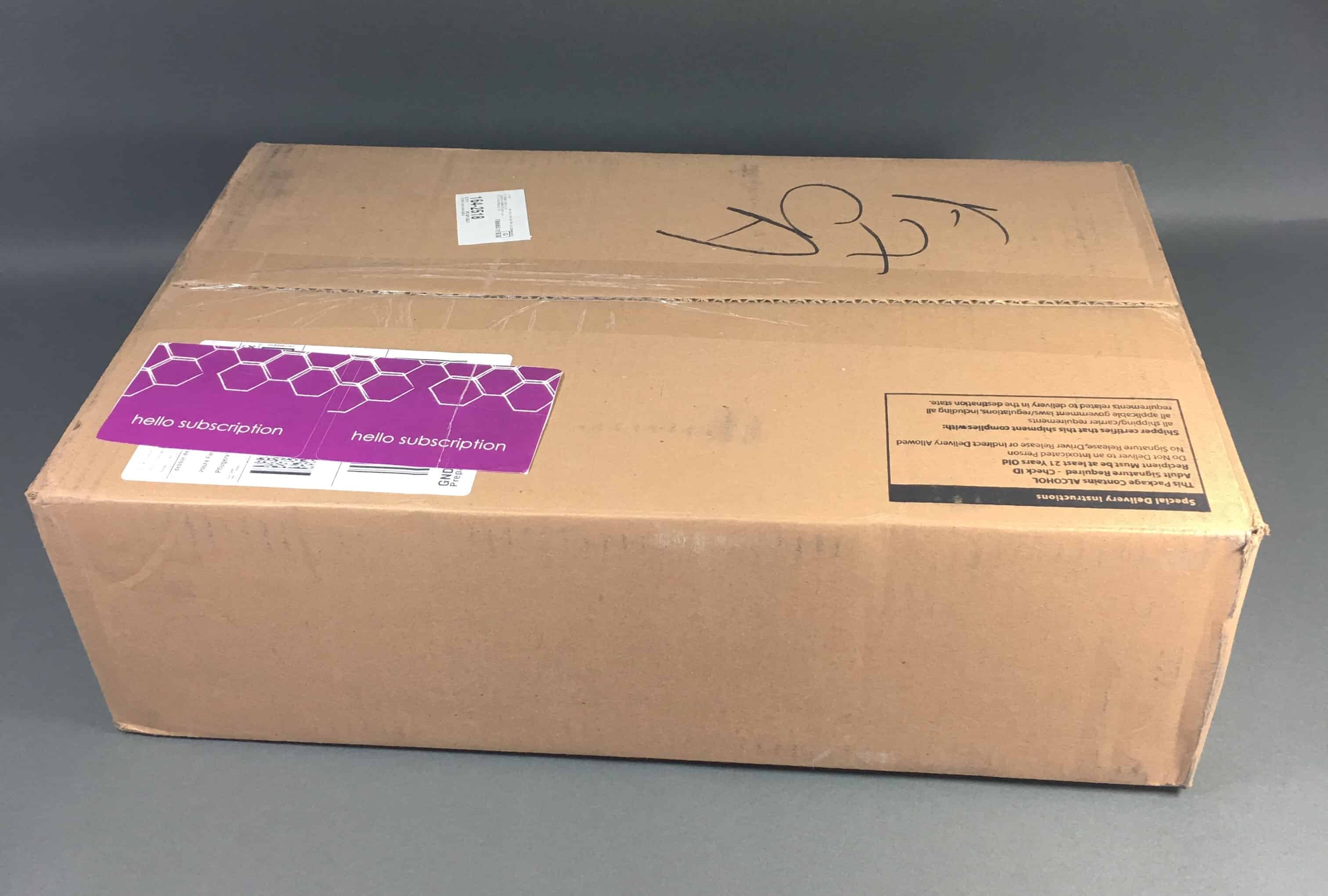 Wine Awesomeness is a wine club subscription box – great wines thoughtfully curated around a fun theme. You can choose reds, whites, or mixed. You can adjust your preferences to style, frequency, and even skip a month right in your account. The 3-bottle box costs $45 ($15 a bottle), and the 6 bottle box is $75 ($12.50 a bottle).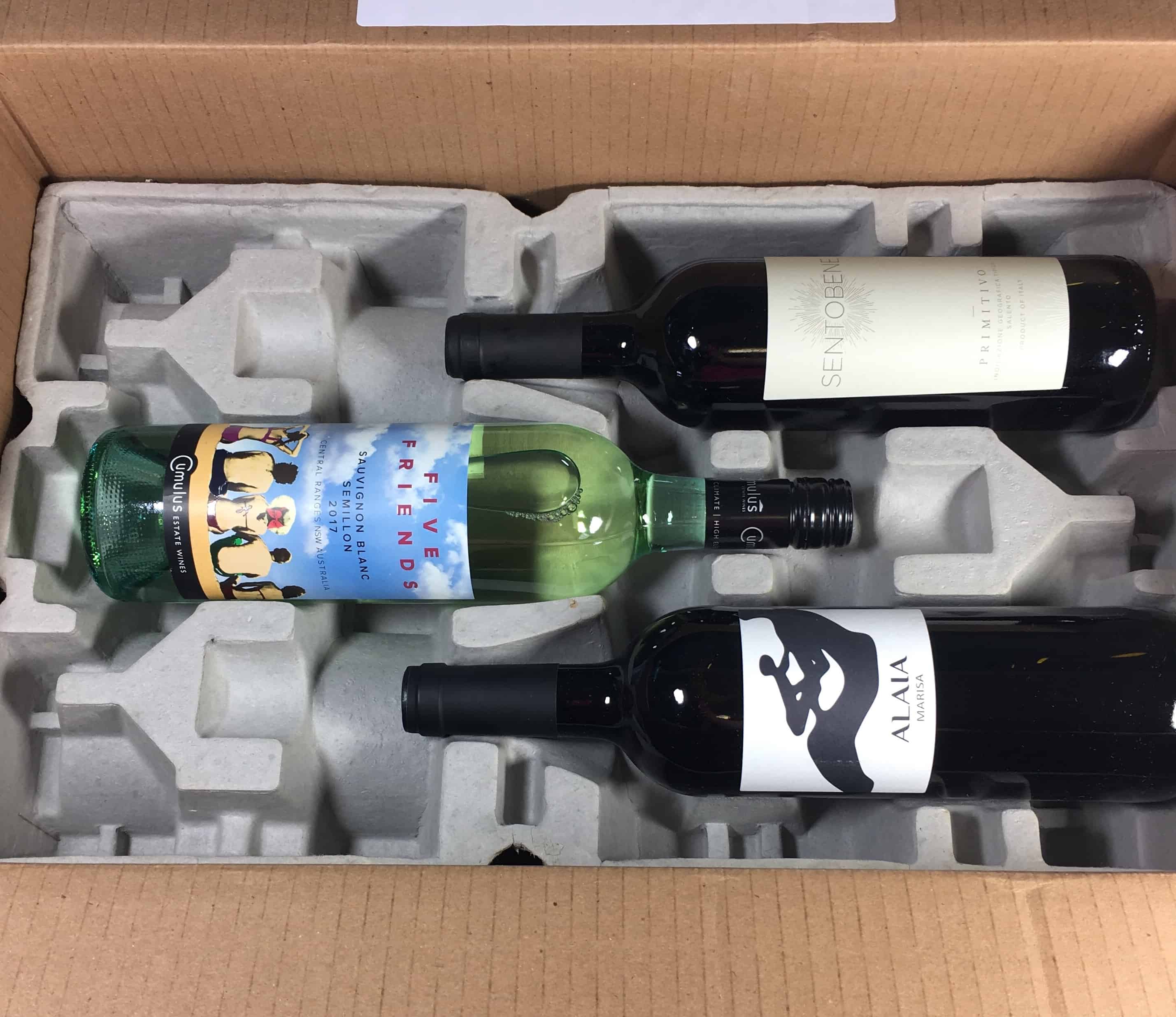 DEAL: Get $10 off your first club 6-pack box! Use this link and coupon code YAY10to get the deal.
I go through one bottle of red and one bottle of white wine a month so the Variety Box is the best choice for me! I would like to note that over the last year I have received several rosés but I haven't received any bubbly drinks.
February's theme was Austin City Guide. It's one of my favorite cities, but I may be partial since this is where I have lived for the last 25 years.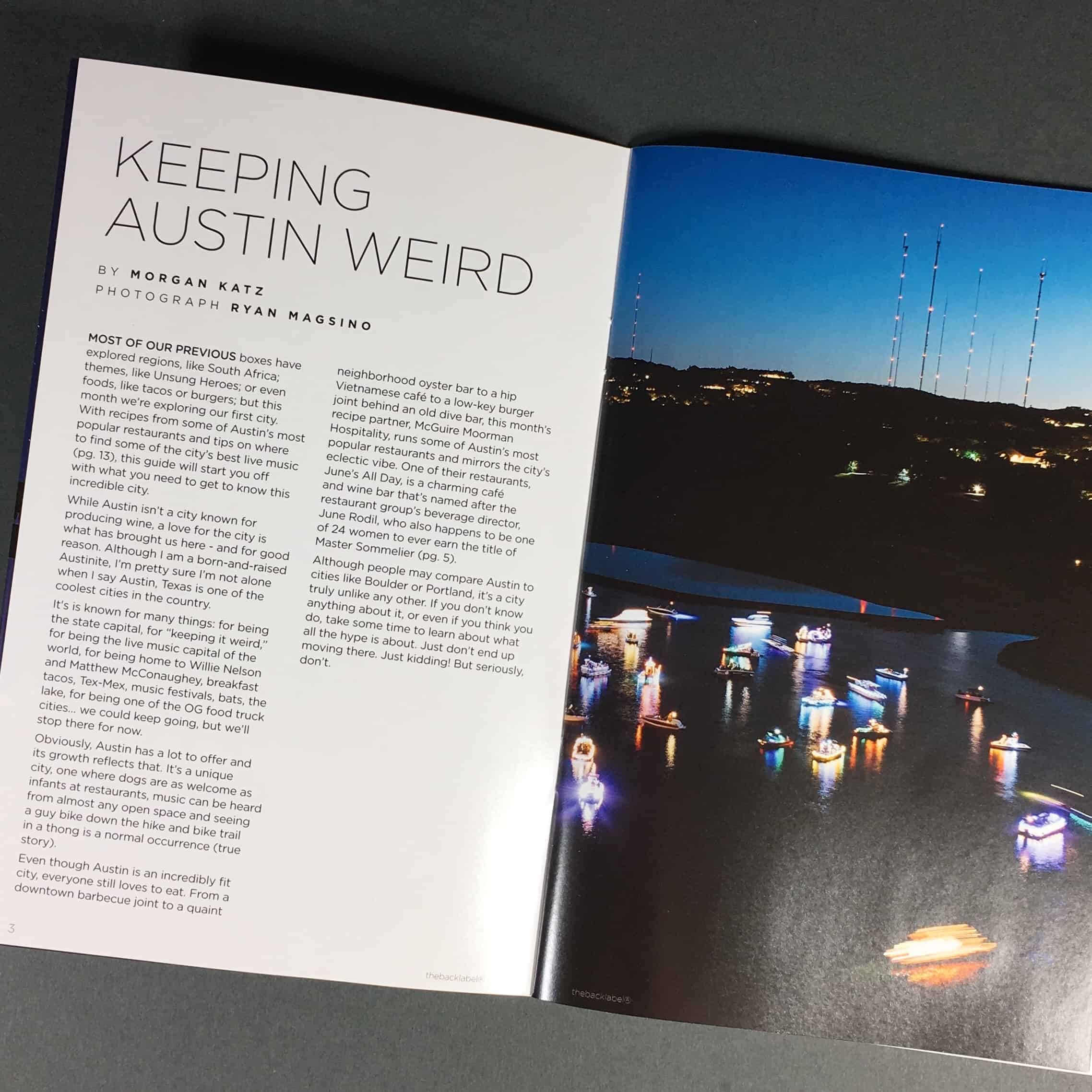 If you don't know much about Austin, then let me tell you a couple of things. Number one is that the motto here is "Keep Austin Weird." We had a guy who used to stand on the street in his thong, and he went on to run for mayor. RIP Leslie. We also love bats.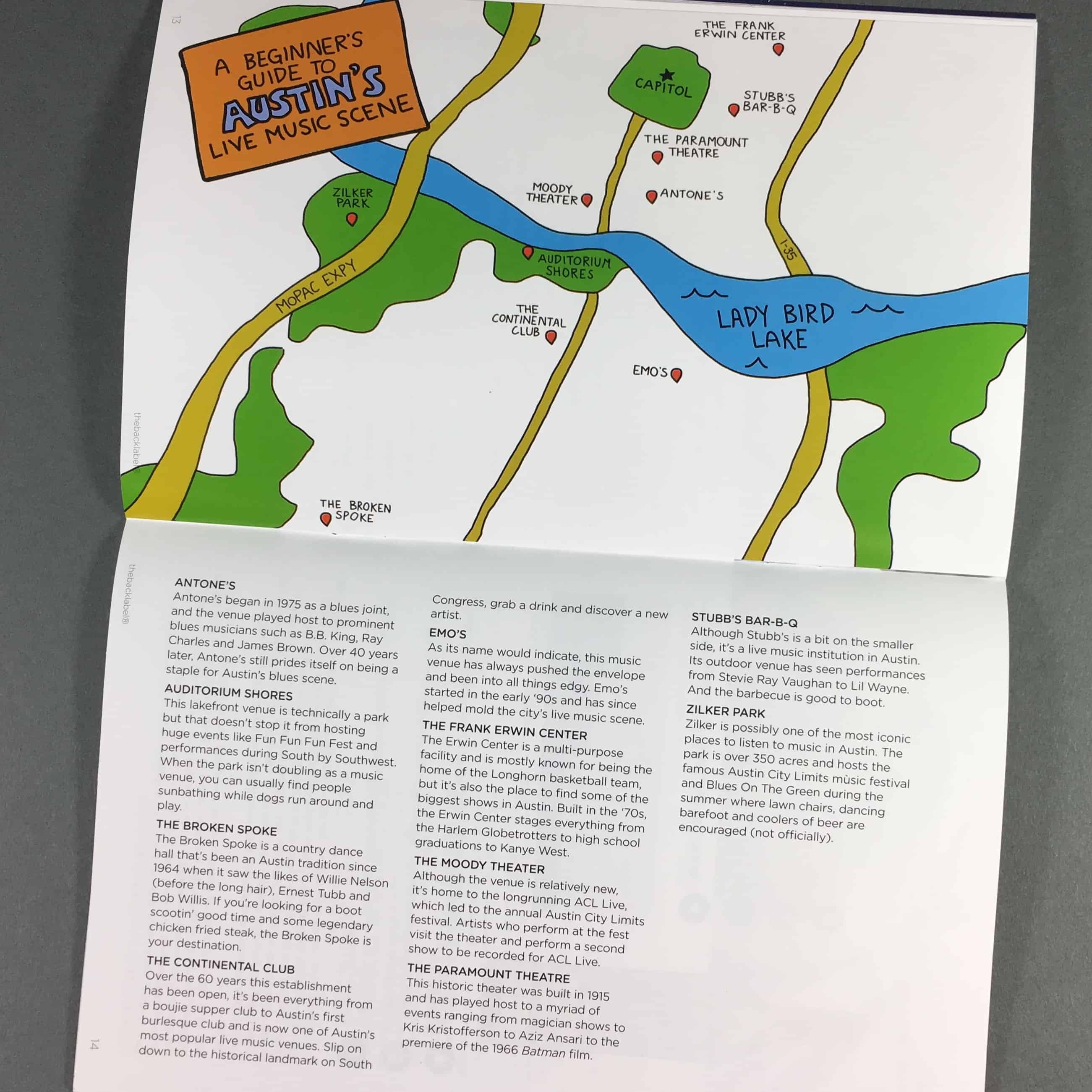 Along with being home to the state capital, The University of Texas, and several BBQ joints, we are also the live music capital of the world, with several music festivals playing a huge role here, most notably ACL and SXSW. Good thing we have Uber. We are also hoping to become home to Amazon HQ2.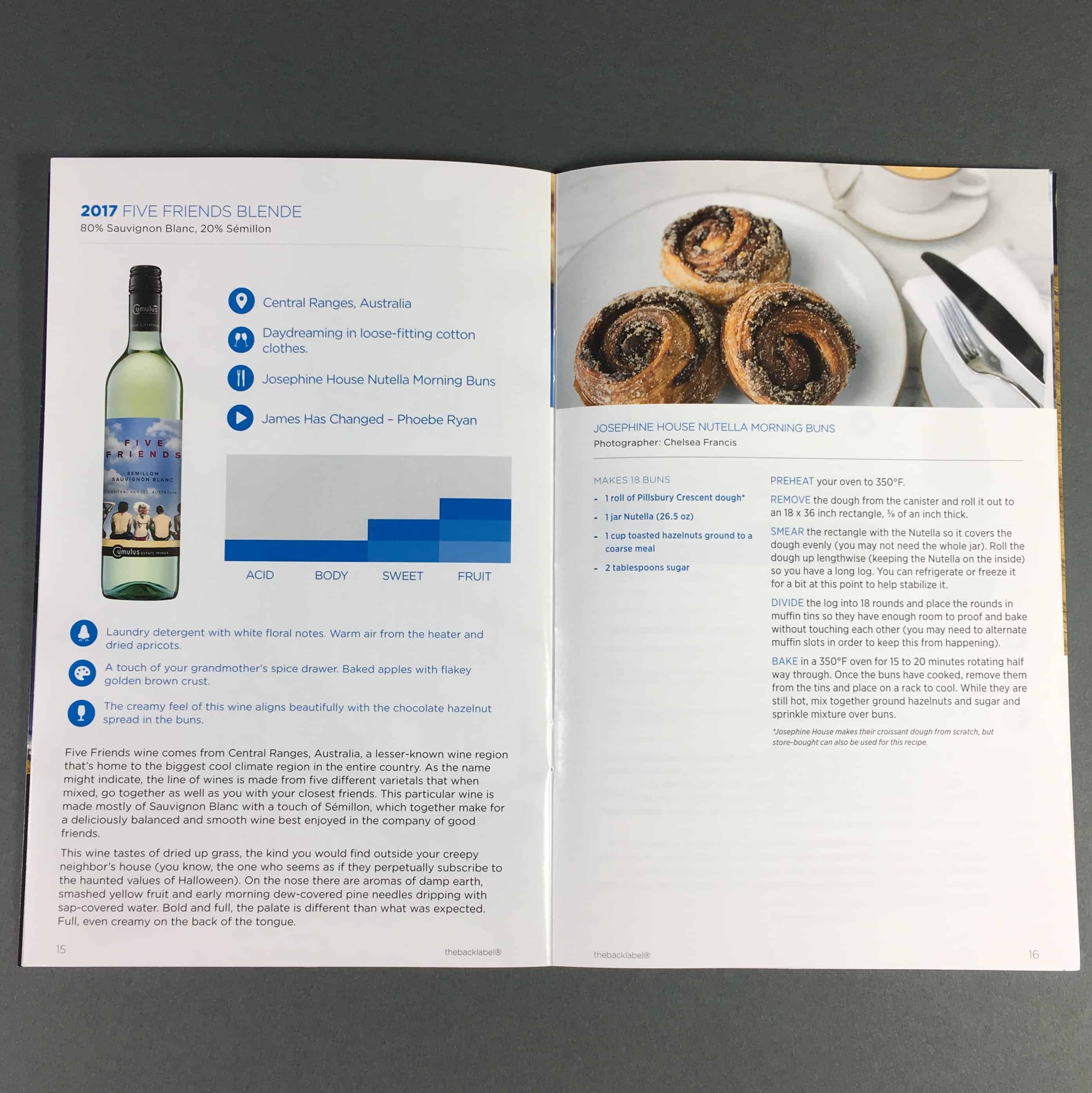 This month's recipes are presented by McGuire Moorman Hospitality, who own and operate several restaurants that I have heard of but never actually eaten in, mainly because I am low on funds and these are fancy places. If you are looking for somewhere affordable to eat here may I suggest Magnolia's, Hopdoddy, or Little Mexico? Also, Top Notch Burgers are alright, alright, alright.
Each wine has its own information page including the following:
Wine Name
Grape
Location
What you should do while drinking this wine (many tongue-in-cheek)
What to eat with the wine
What to listen to while you drink the wine
A cool chart showing a visual on the Acid, Body, Tannin, and Fruit of the wine
Wine Bouquet
Tasting Notes
Description
Recipe
I received the following wines in my February box:
2014 Alaia Marissa is a red blend from Spain made with Tempranillo and Prieto Picudo grapes. It is a fruity wine with light body and balanced tannins and acid. Serve with red meats or a hearty winter stew.
Five Friends Sauvignon Blanc Semillon 2017 ($12) is a white wine from the NSW area of Australia. It is a blend of Sauvignon Blanc and Semillon grapes. Tropical fruit is the predominant flavor here and that always makes me happy because I love being transported to my happy beachy place. I think seafood would go great with this wine, but a light salad would be nice too. I like the way Wine Awesomeness describes the nose as "laundry detergent with white floral notes". That sounds like several bottles of perfume I have around here, too! It ended up smelling like burnt rubber but the flavor was smooth and full of stone fruit.
2016 Sento Bene Primitivo is made with just one grape variety, the Primitivo, and is from Italy. A similar wine is produced mainly in California and is called Zinfandel, so they are close cousins. The wine was smooth and not to dry, with notes of chocolate, plums, cherries, and figs. Serve with red meats, mature cheeses, the usual.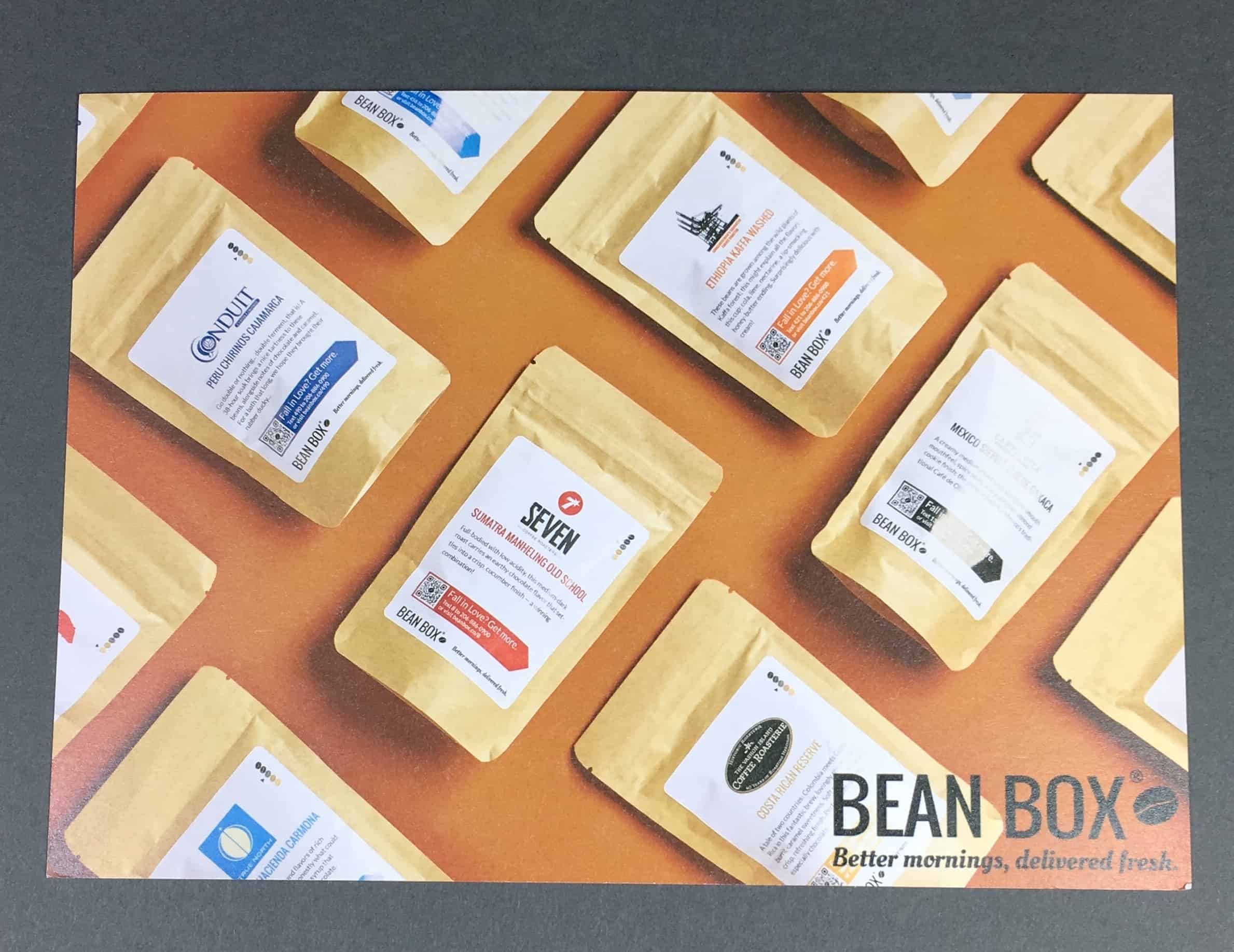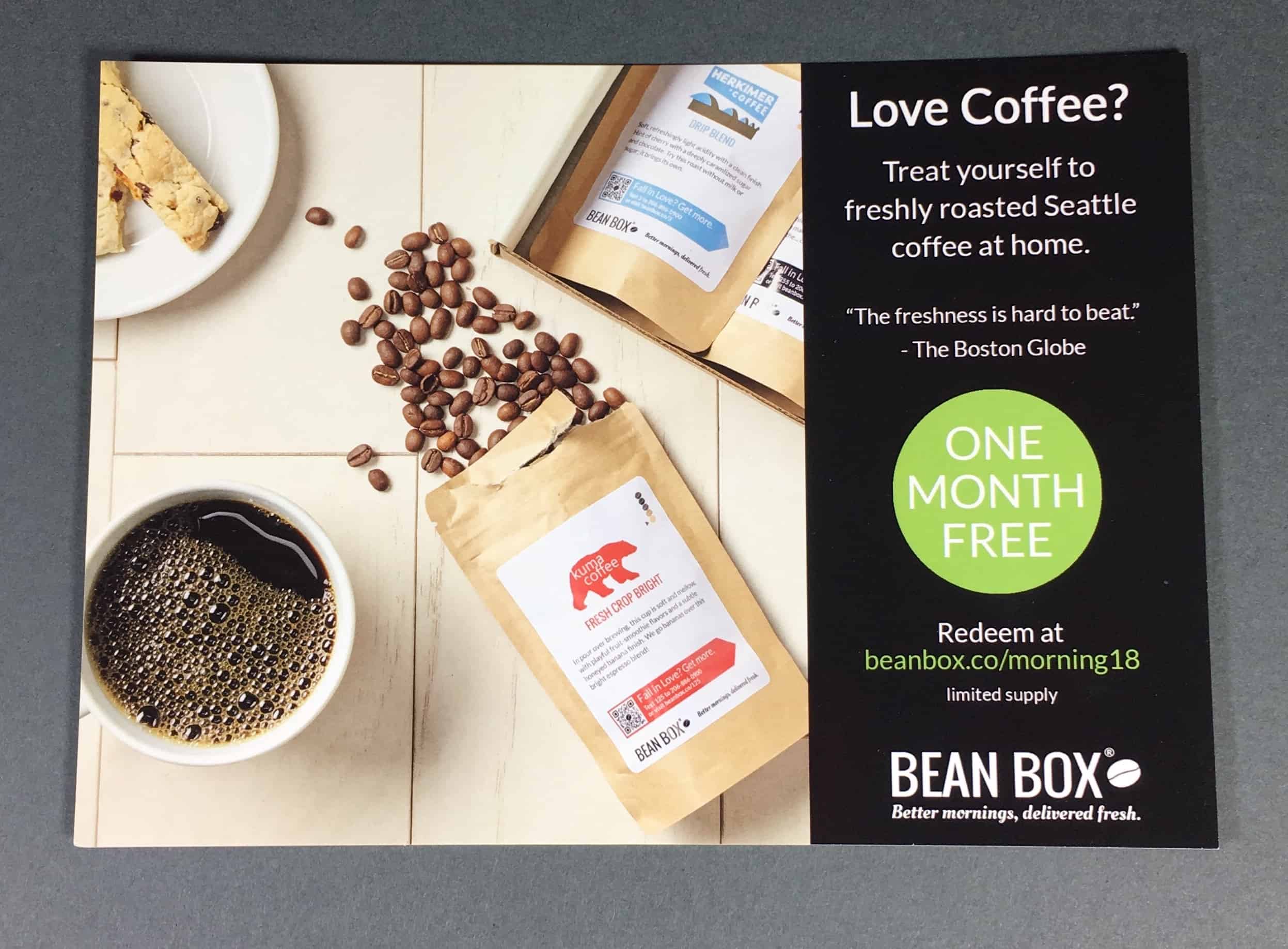 I also received a card with info on a subscription box for coffee.
I love that I learn something new each month from Wine Awesomeness, whether it's about wine or where they come from. I have received this subscription for almost a year now and the only thing I would prefer is that they sent a Moscato now and then. I love sweet wines and most of the ones I have received have been on the dry side, although I know I'm in the minority of sweet wine drinkers. I do cook with wine a lot so of course, dry wines are the way to go when cooking. I feel like I've learned a lot about wines in the past few year and a lot of that is due to this subscription! Having wine delivered to my home is a big bonus but keep an eye on tracking because an adult 21 or over must be there to sign for the box, or you can arrange to pick it up at another place of business (such as Walgreens.)
What did you think of this month's Wine Awesomeness? Have you ever visited Austin? Let me know in the comments!