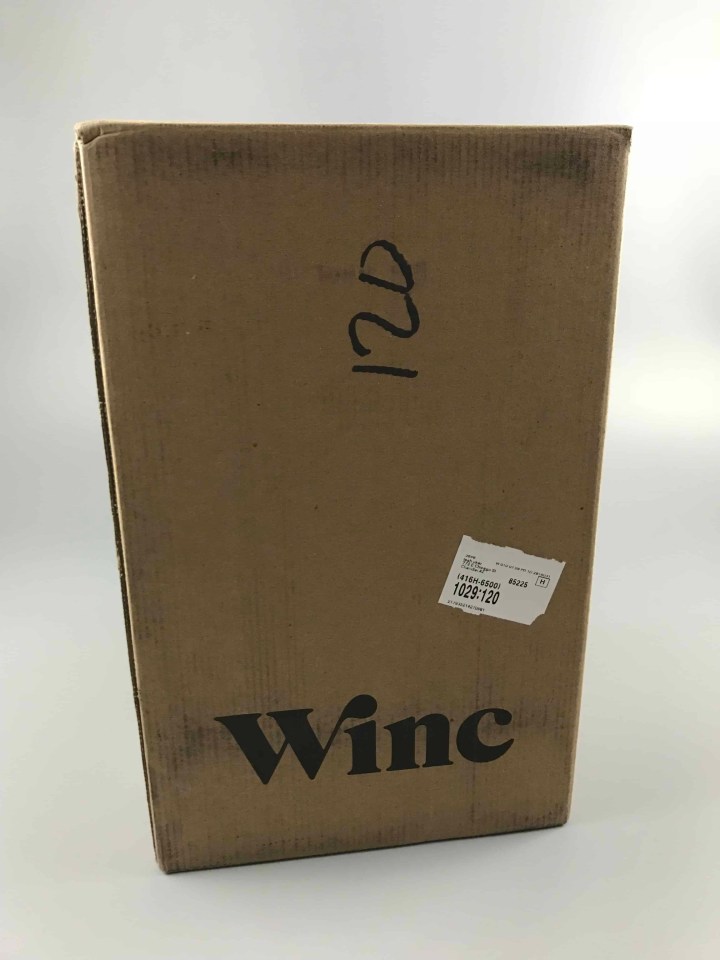 Winc (formerly Club W) is a wine subscription service that sends wine directly to you each month based on your personalized palate profile. A "global winery," Winc advertises that it has "direct relationships with vineyards and farmers to make exceptional small lot wines at prices impossible to achieve at retail."
You fill out a quick survey about what tastes you like – black coffee, citrus, etc., and Winc makes a customized recommendation of 3 bottles that fits what you like. Then, for $6 flat shipping (or free if you pick a 4th bottle), it comes to your house!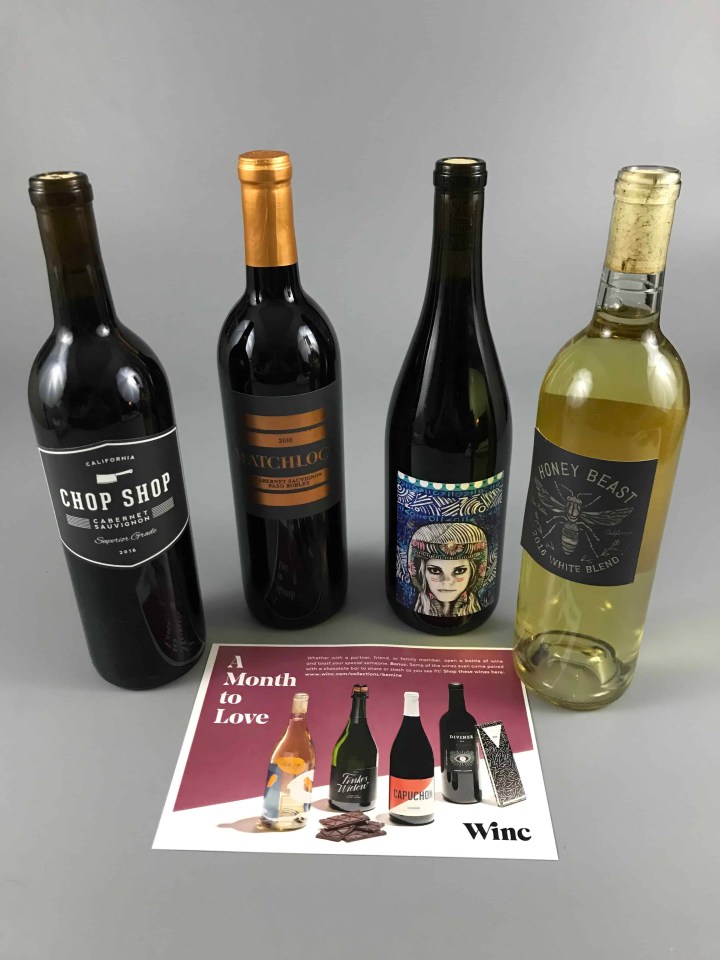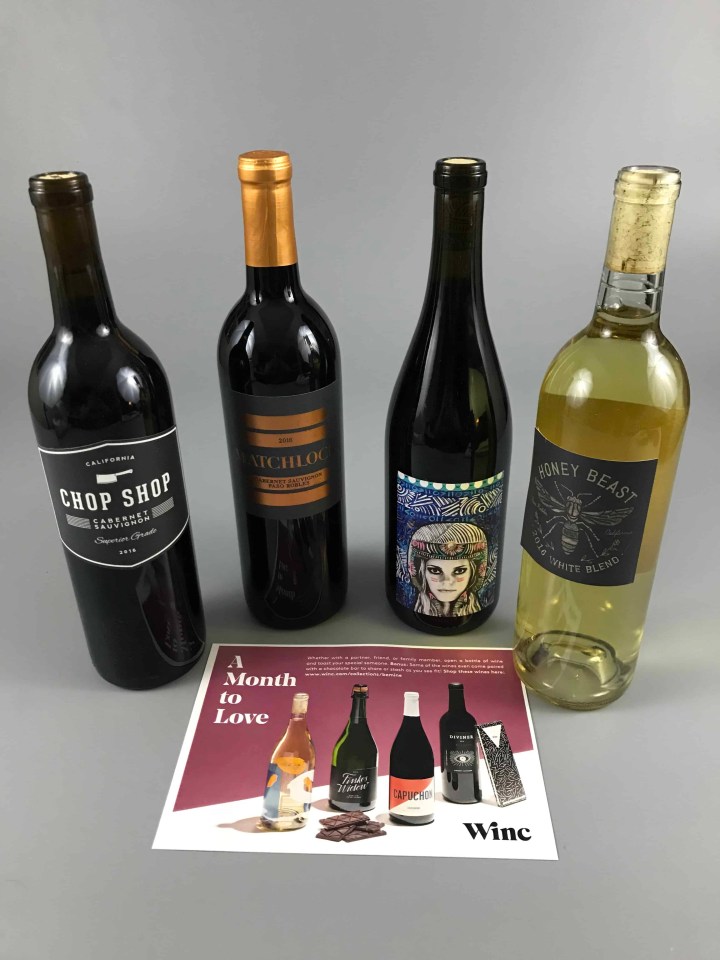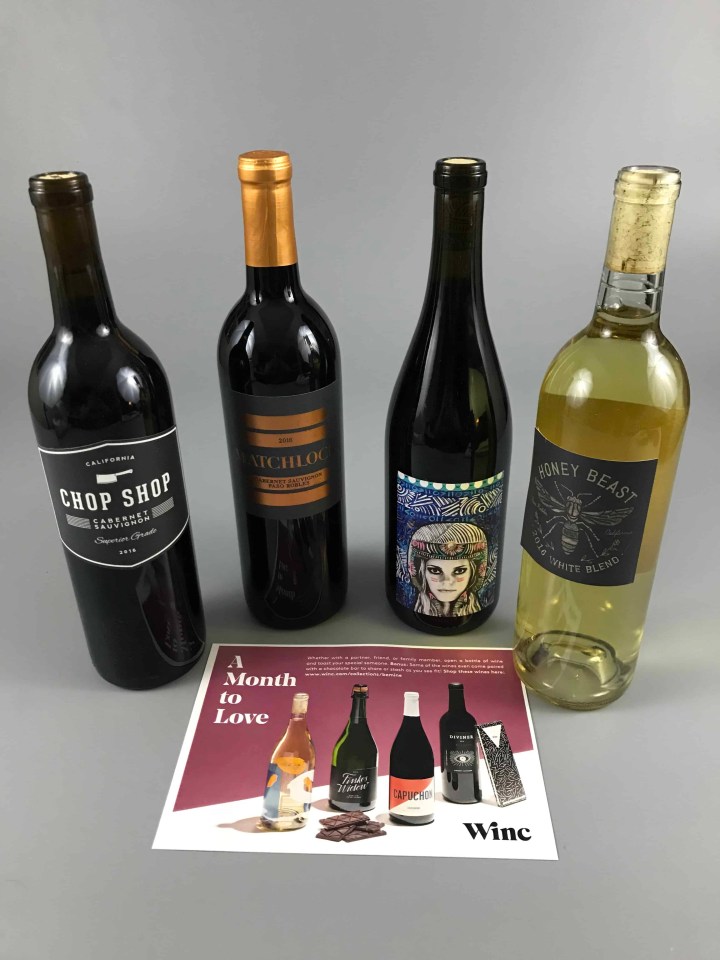 All the wines this month!
DEAL: Save $22 on your first box – just use this link to subscribe. Tip – Grab 4 bottles instead of 3 to get FREE shipping!
2016 Chop Shop Cabernet Sauvignon. Round and juicy bound to be a crowd pleaser. It's a bit on the dry side but the burst of fruit is amazing. Plum and ripe red cherries are the stars of this bottle with a hint of spice. Apparently, this should be your go-to meat wine as it pairs well with burgers or prime cuts.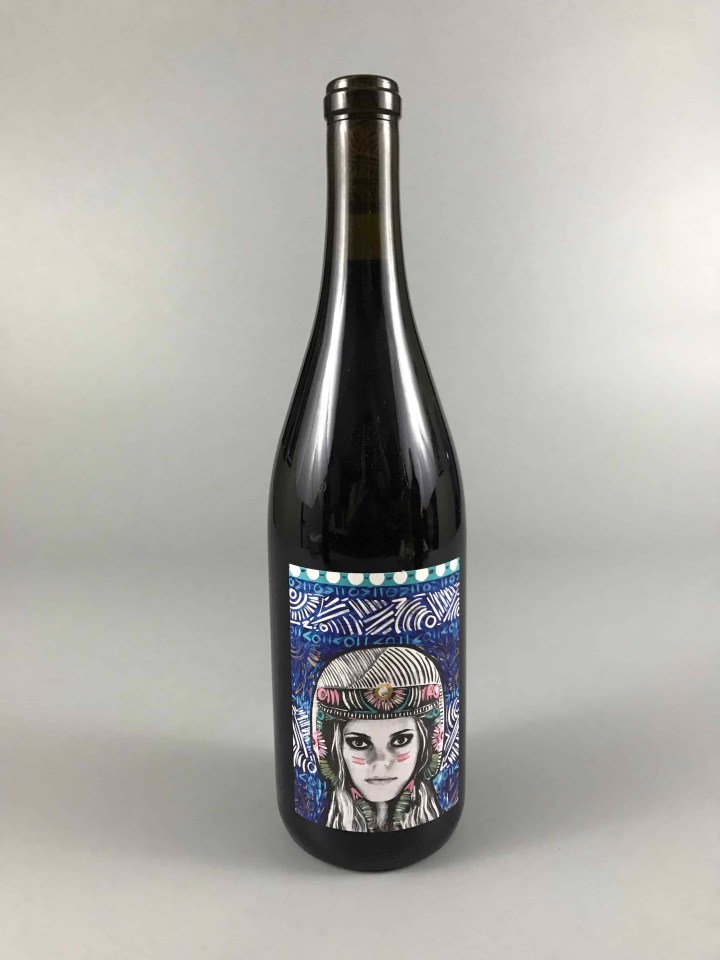 2016 Funk Zone Red Blend. Fruity and earthy all at the same time! This a wonderful wine in my opinion. There isn't much of a woody undertone, so it was a little different than my normal red wines, but I am a fan. Tasting notes of blueberry and chocolate which are two of my favorites plus black currants. Served room temperature so you can have it any time alone or with a burger.
2016 Honey Beast White Blend. This is going to be amazing for my dinner date with my mom who loves sweet fruity wine. It's supposed to have tasting notes of honey, peach and vanilla… it sounds like dessert in a bottle. Best served chilled with poultry and veggies. I am seeing a great night of mother/daughter bonding with a fantastic meal and even better wine. I call that a win! I've gotten away from whites but this might be my gateway into an evenly split box.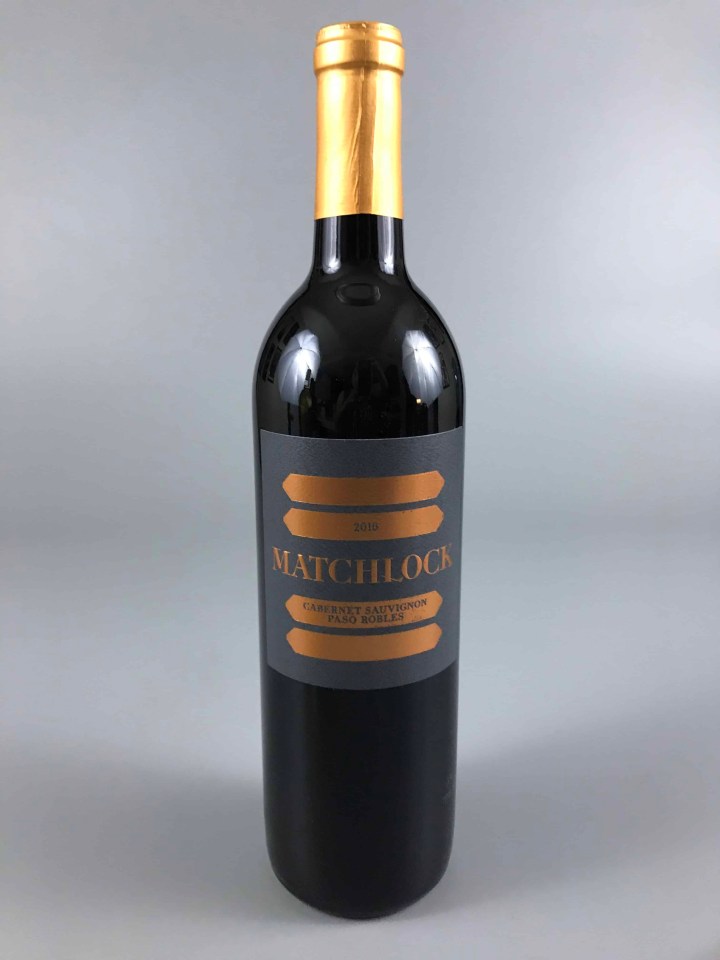 2016 Matchlock Cabernet Sauvignon. Aged in French oak, Matchlock is a full-bodied Cabernet Sauvignon that reveals black cherry, oak and spice. Pop this bottle open about 20 minutes before serving or decant. I guess this means I need a decanter because clearly I don't have enough wine gadgets. Another bottle that pairs well with beef… I'm seeing a theme here, I need a steak dinner.
Winc prides itself on finding unique varietals and new blends. Wines are chosen based on your flavor preferences, so there is something for everyone! I love that the price ranges from $13 to $38, so no matter what your wine budget is you can always have great wine delivered to your door. Winc's website lets you rate your wines as a way to track your favorites and get more suggestions. Ratings also help you earn credit toward money off the next box. Winc is great at matching me with wines and I love that I can pick my wines too if I feel l need more control over my selections. I can't wait to see what is selected next month.
Do you subscribe to Winc? Which wines are your favorites? Tell us in the comments below!