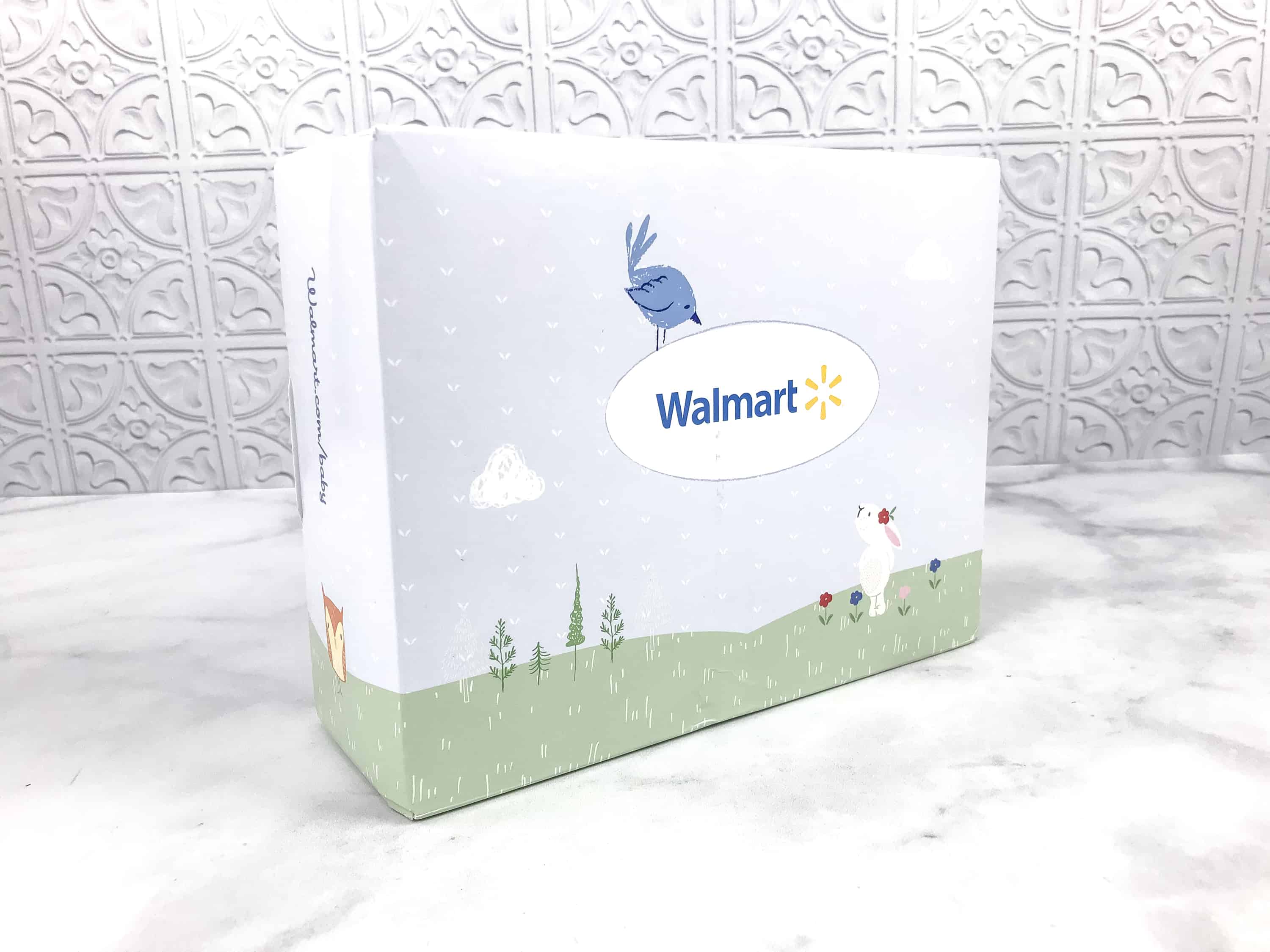 Walmart Baby Box is a 3 box subscription sample box with essentials for new stage of your baby's life. For $5 per box, you'll get a box of stage-relevant product samples of items sold at your local Walmart and Walmart.com. There are 3 levels of box: prenatal, newborn/infant, and toddler.
This is a review of the newborn/infant Walmart Baby Box.
The site no longer promises a custom keepsake box – which we didn't get for our first box anyways!
Each box is filled with items come in sample sizes so you can try out different items and brands to find the best one that works for you and your baby.
Everything in this box!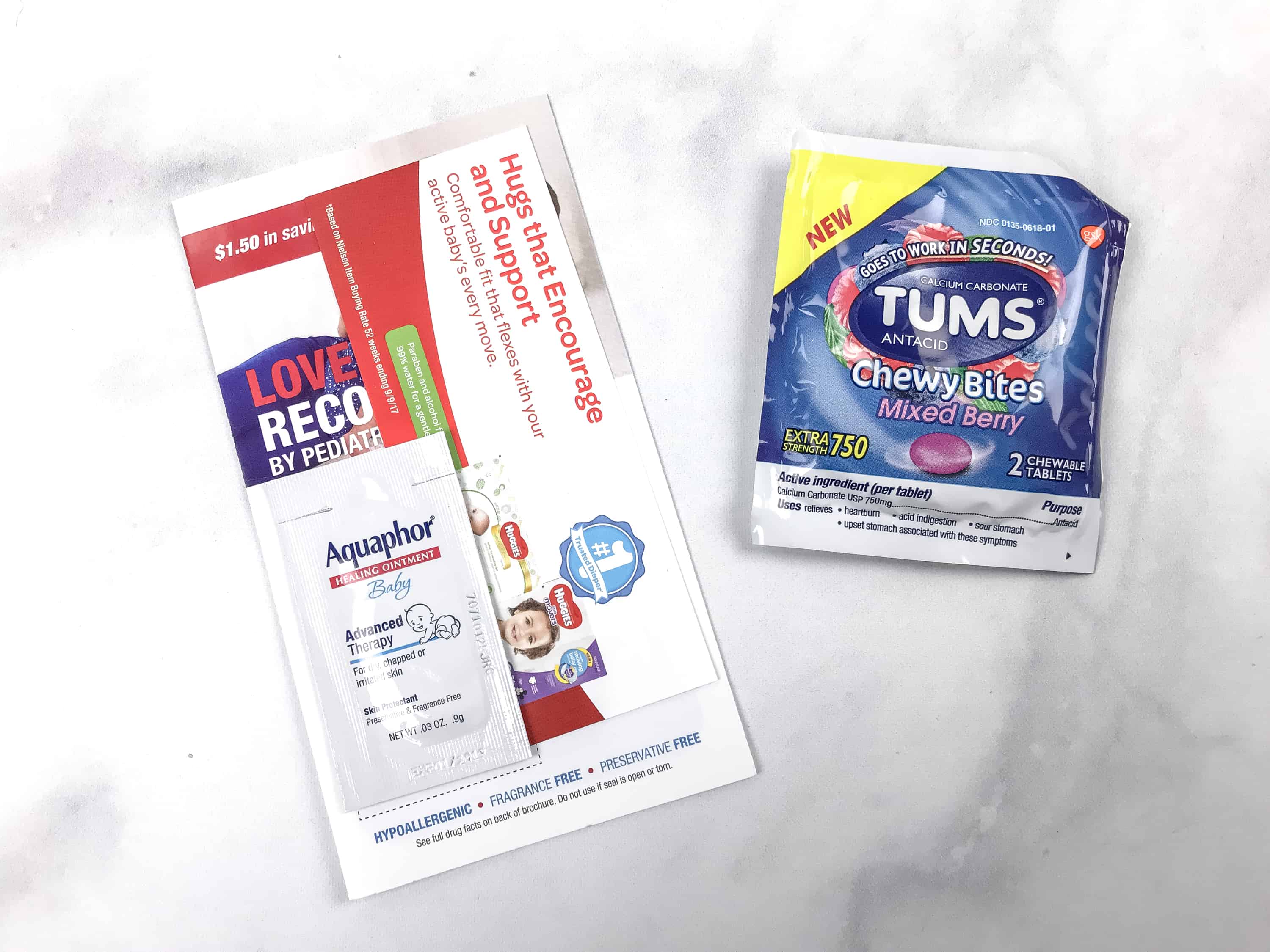 Aquaphor Baby Healing Ointment ($0.03) Formulated with petrolatum, panthenol and glycerin, this multipurpose ointment is useful for eliminating chapped cheeks and healing minor scrapes and scratches. It also works with diaper rashes, and even dry skin caused by the weather. Best of all, it's fragrance free!
Whoops, when I took this picture I didn't register the Huggies coupon on top.
TUMS Antacid Chewy Bites In Mixed Berry ($0.24) This fast-acting antacid works in just a few seconds to relieve heartburn. It has a berry-flavored outer layer and inside it is a soft, chewy center. Good for moms with heartburn? This was weird.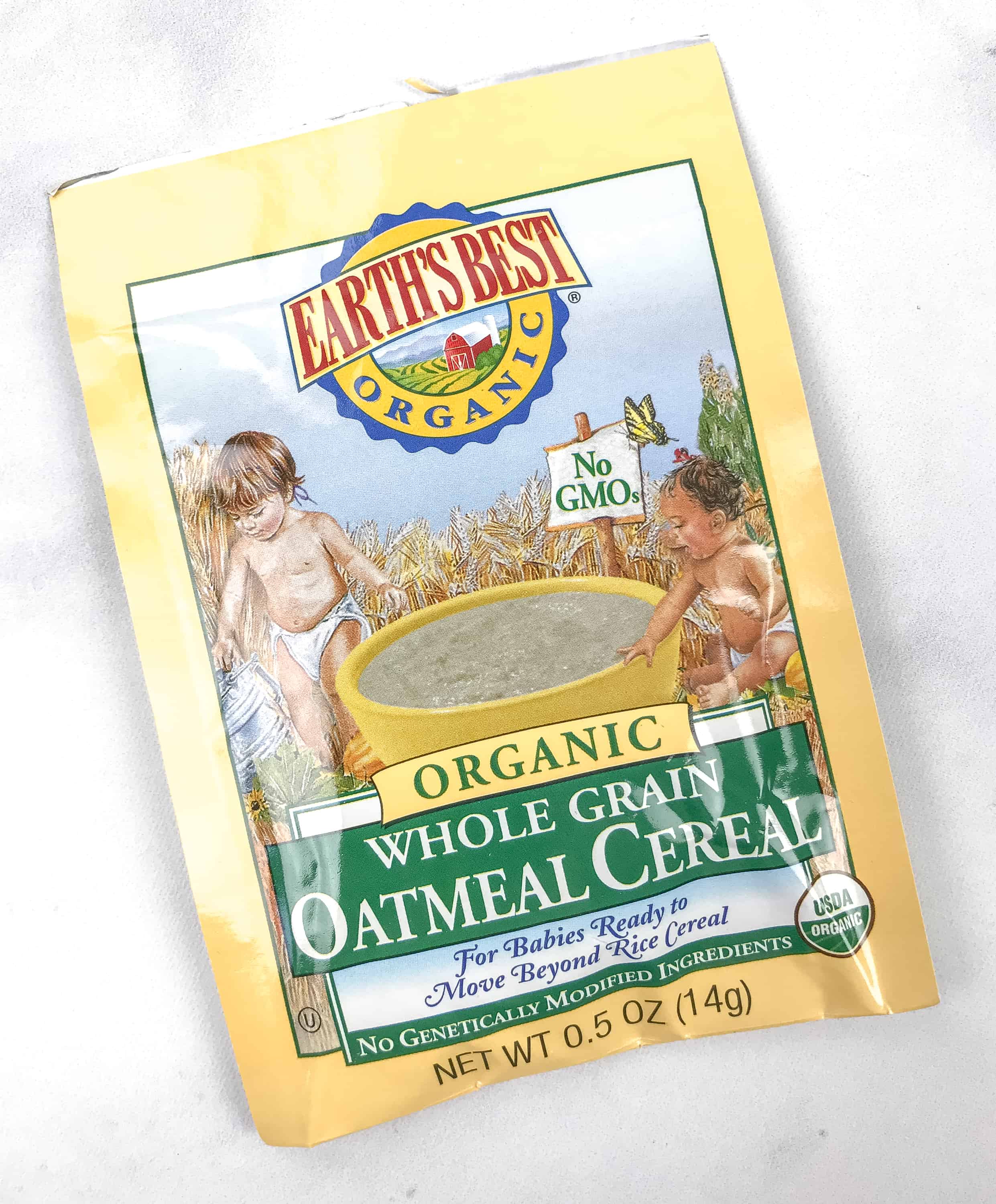 Earth's Best Organic Whole Grain Oatmeal Cereal ($0.18) Made from organic ingredients, this oatmeal cereal is an ideal place to start if your baby is ready to start eating solid food. It doesn't contain any artificial colors, artificial flavors, salts, or sugars. Preparing is quite easy too. You just have to pour desired amount of cereal in a bowl, stir in liquid (breast milk, formula, or water), mix to desired consistency, and then serve as is or warm.
This packet notes that it's best for babies ready to move beyond rice cereal. I'm not big on feeding cereal, I'm not sure when that is. Nine months? I usually just feed my kids actual food (in appropriate textures & consistencies) and don't rush things.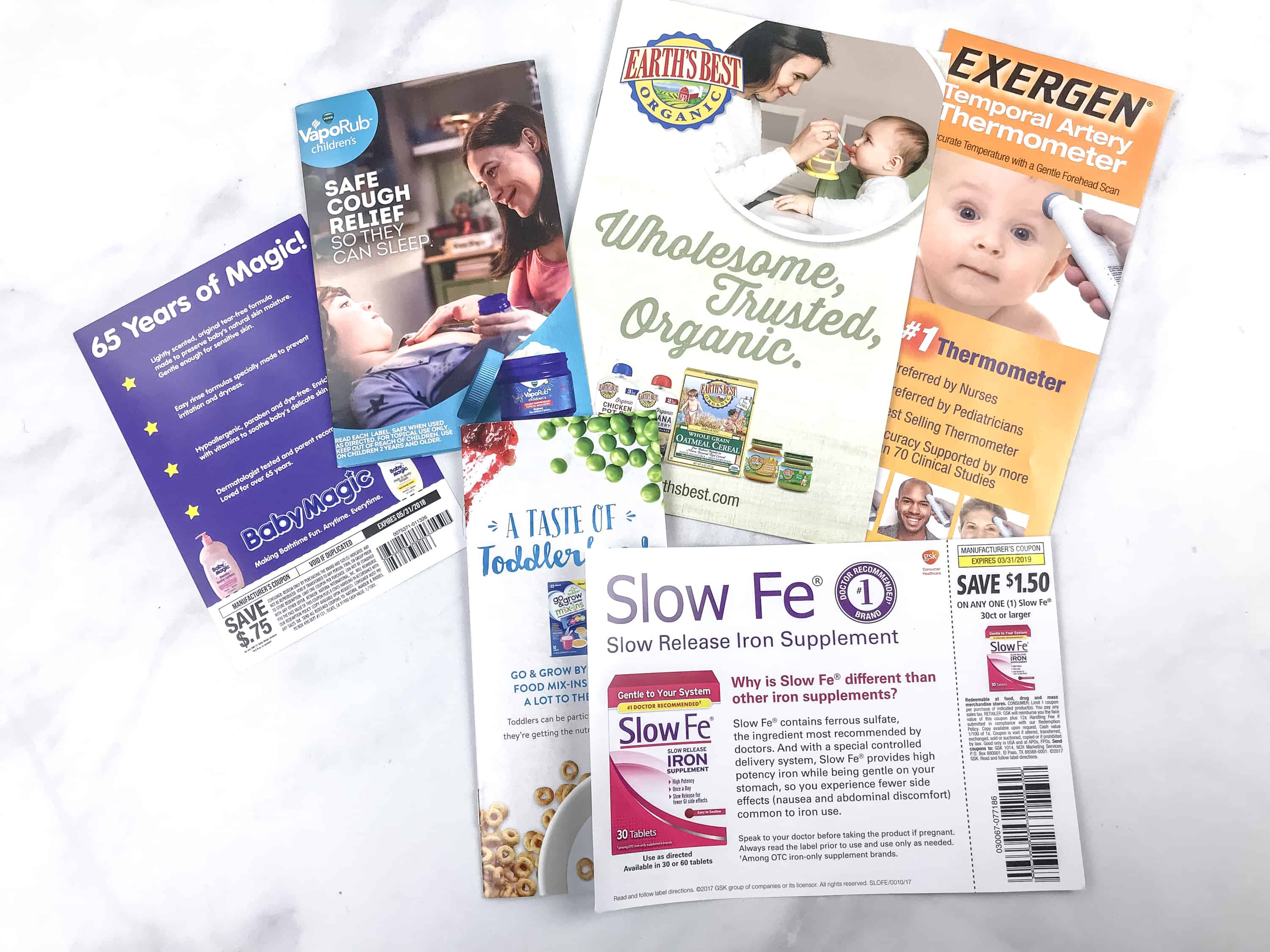 There are also a few coupons included in the box.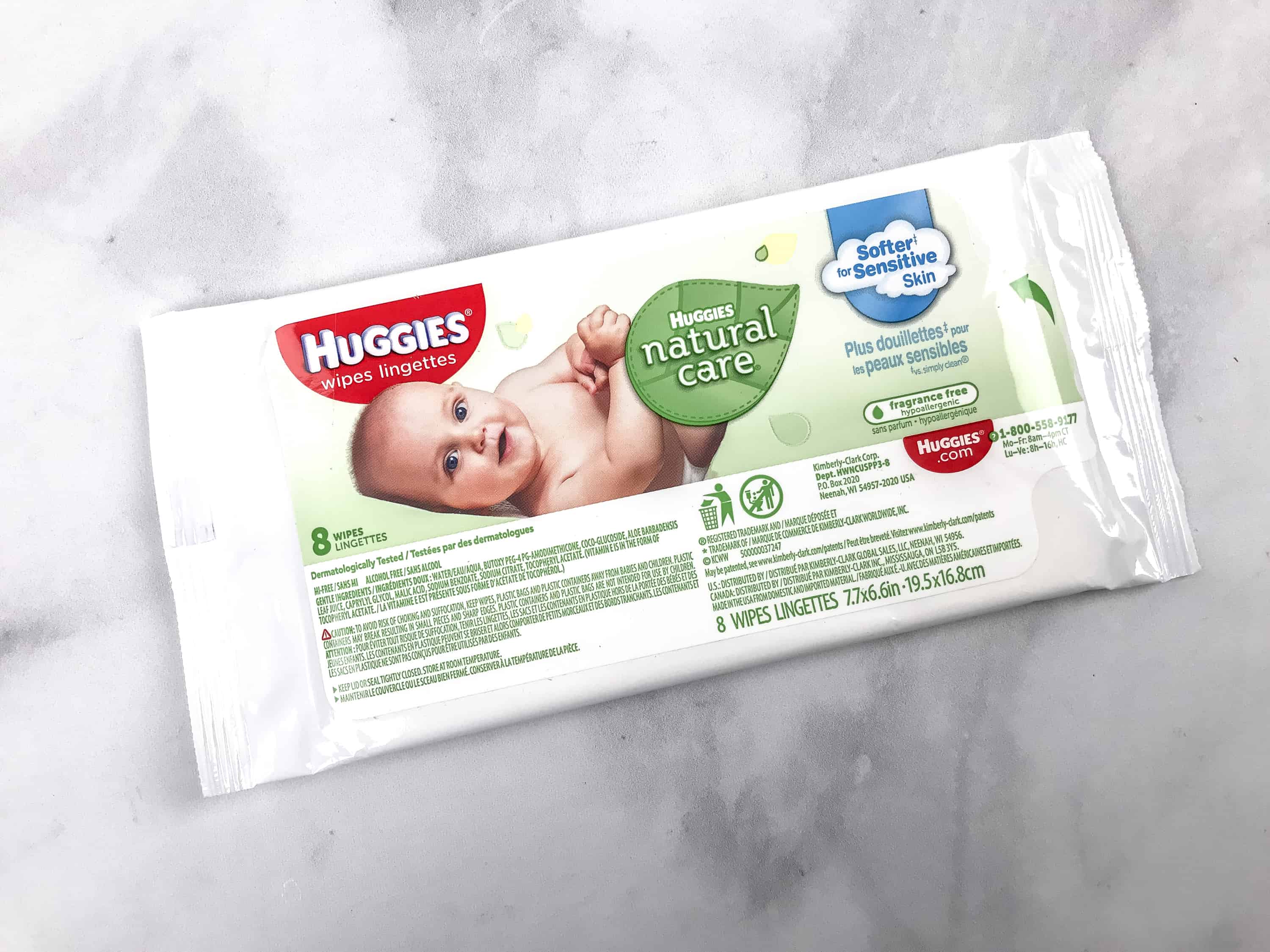 Huggies Wipes Natural Care ($0.18) These soft and hypoallergenic baby wipes are paraben, fragrance, and alcohol free. It's ideal for packing in travel bags, just in case you'd need to freshen up on-the-go. We used these already — they're one of my favorites because they're so soft and thick.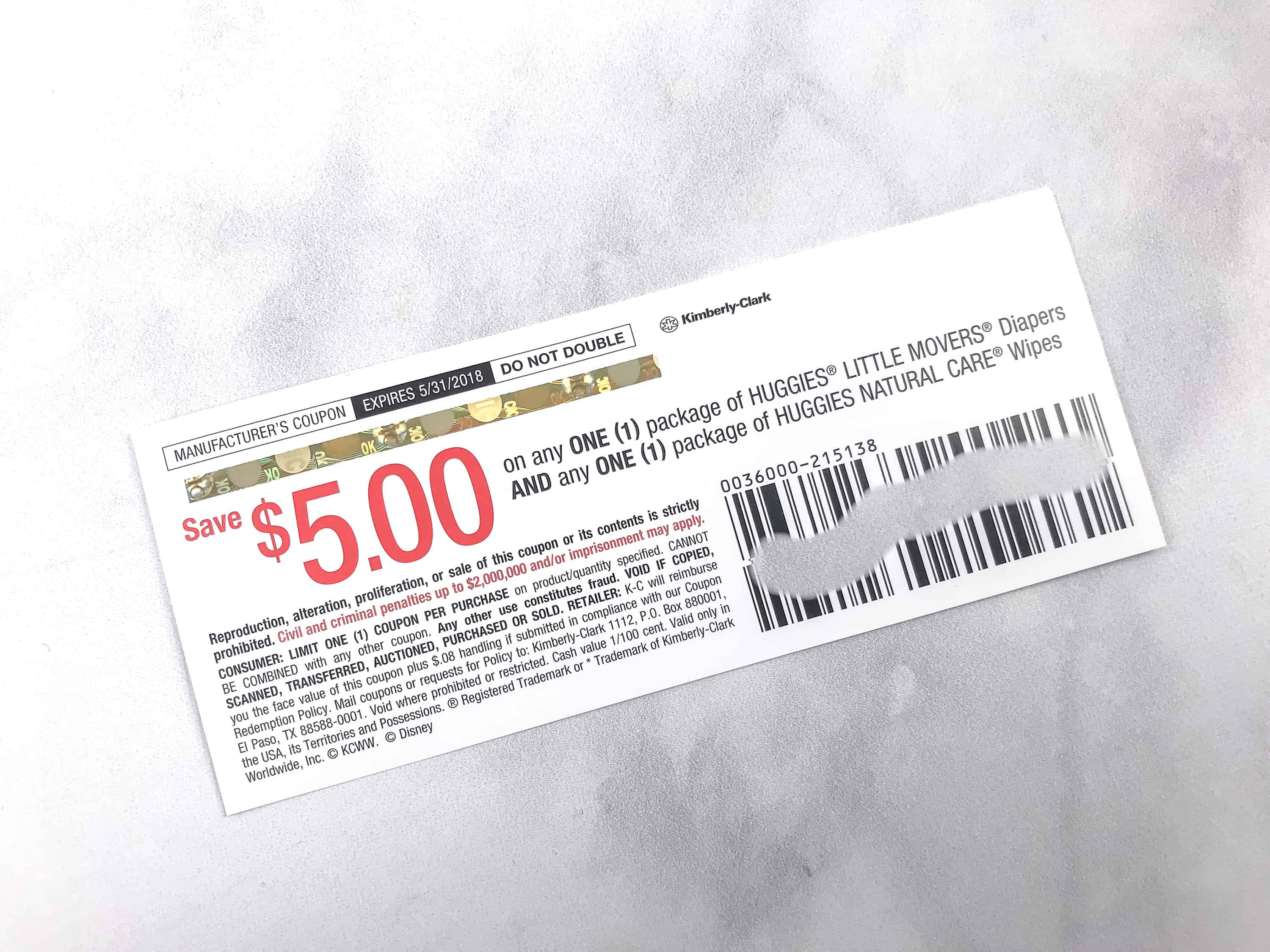 There's a $5 off discount coupon you can use the next time you purchase a package of Huggies Little Movers Diapers and Natural Care Wipes.
Mam Start Pacifier For Newborns – SIMILAR ($3.75) This pacifier is great for newborns. It's made from BPA-free silicon and the anti-slip texture makes it sit in the mouth comfortably.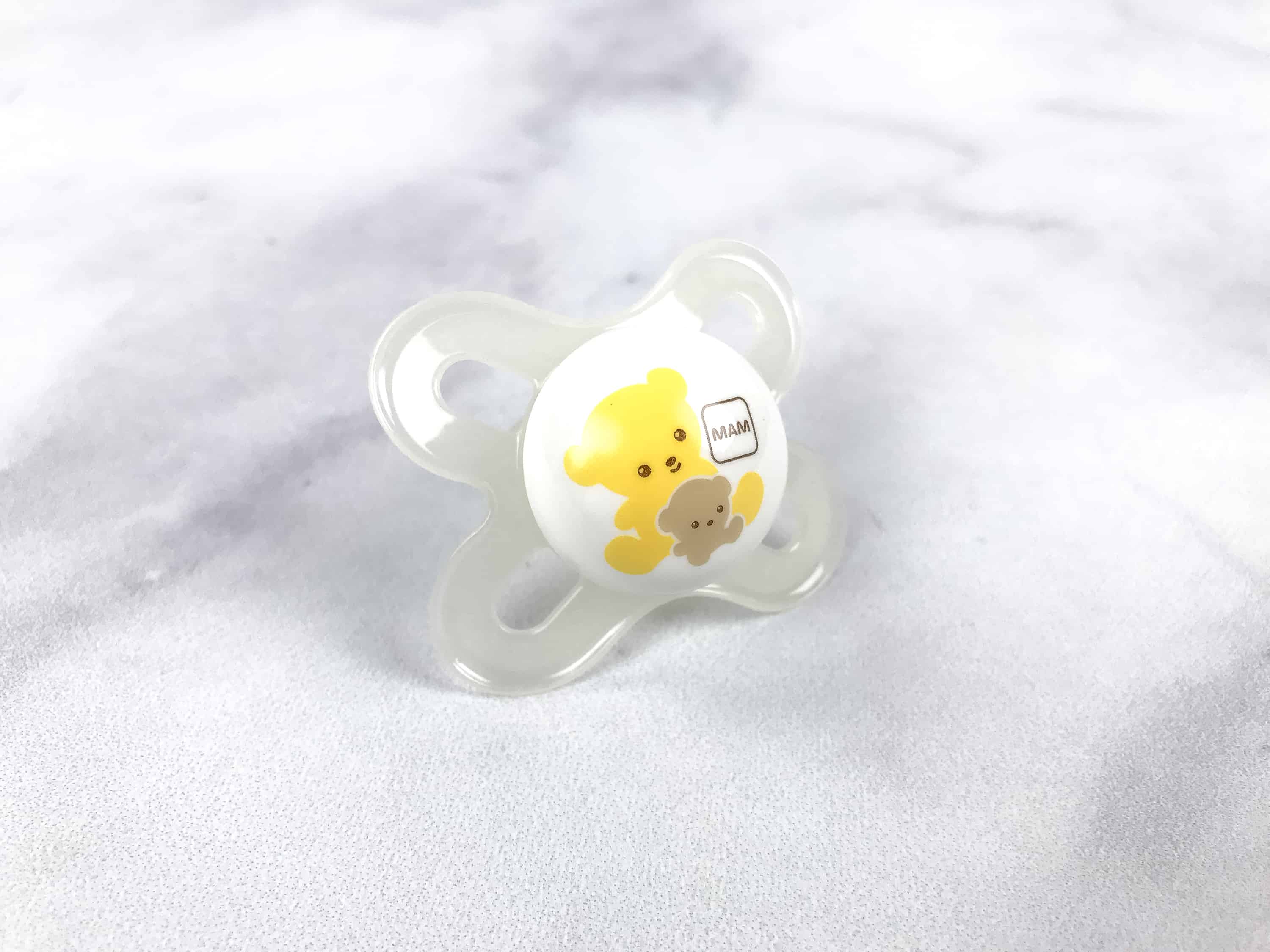 The shield is curved to fit perfectly on the baby's face. The design is really cute too! This binky is on the smaller side and great for really newborn babies.
Mam Anti Colic Bottle 4.5oz – SIMILAR ($5.49) It's always the hardest when babies get colic, and this bottle is amazing because it was made specifically to avoid it from happening. The bottle has a patented vented base that helps regulate pressure and prevents air from coming into the baby's tummy while they feed.
The bottle has a wide opening and body so it's easy to clean. Meanwhile, the nipple used has a SkinSoft texture so it's easily accepted by most, if not all, babies.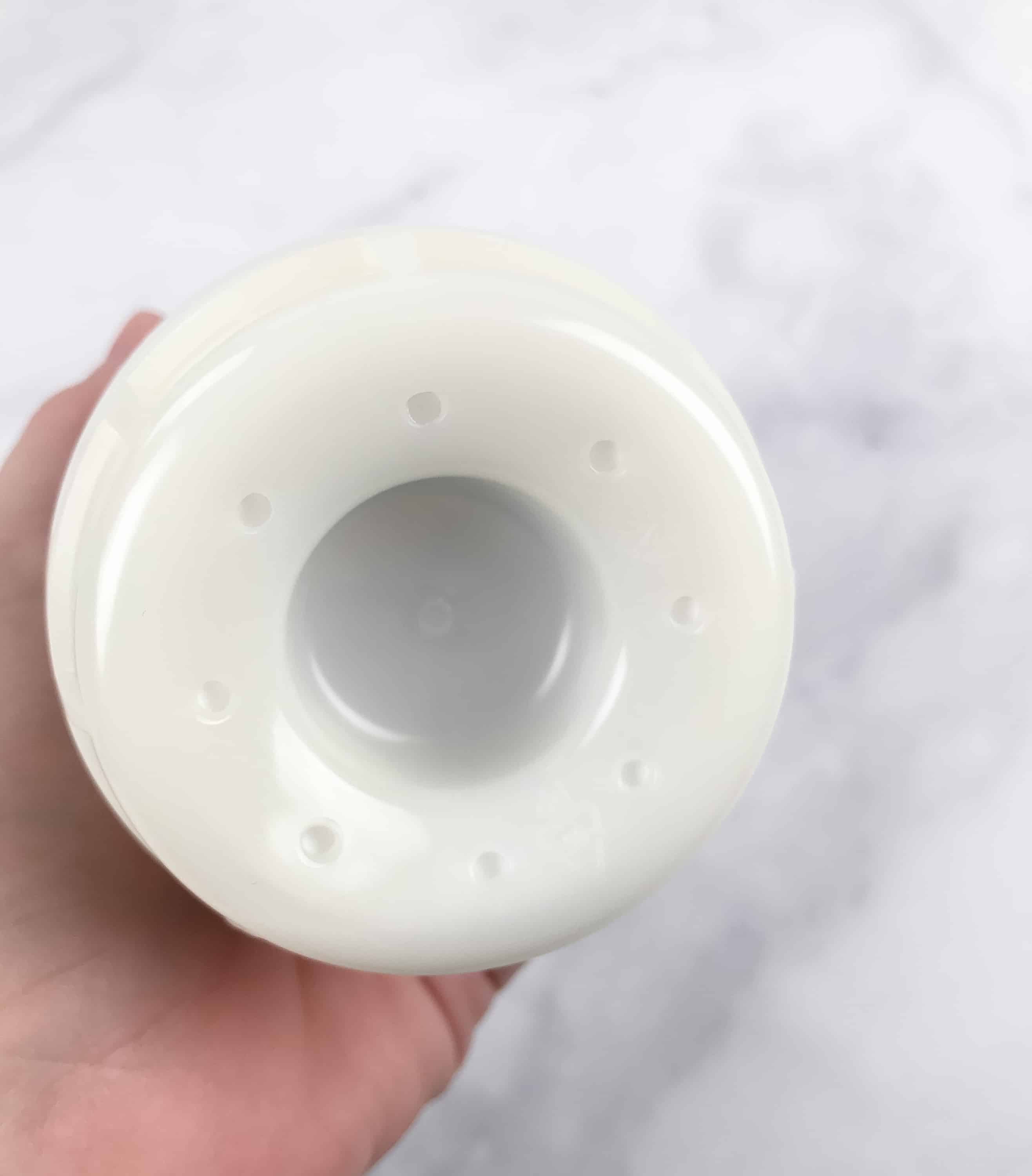 Here's what the base looks like. You pull out a seal on the bottom and the whole bottom unscrews. We're getting close to getting out of the 4 ounce bottles though.
Baby Magic Hair & Body Wash in Soft Powder Scent ($2.19 – note, however, that the THIRTY ounce bottle is $3.97!) Lightly-scented and hypoallergenic, this shampoo and body wash is ideal for baby's sensitive skin. The formula is vitamin-enhanced to cleanse skin without stripping off necessary moisture. It lathers well and it's also easy to rinse.
With a paci and bottle on the smaller side and a few low value samples, I have mixed feelings on this box. I would have loved to sample a larger bottle but I really liked that they alternated the brand of pacifier & bottle from the first box we received! Pairing the newborn binky with rice cereal also seemed out of place (a really wide range of ages!).  The wipes are useful and I put the $5 off coupon on my fridge in hopes that I might find a good stacking deal at Target. I liked that there's a mix of items for baby's hygiene and baby's health and Walmart Baby Box is a budget-friendly way of trying out new items and discovering which of them you might use, but I wasn't totally wowed, but it was worth the $5!
What do you think of the Newborn/Infant Walmart Baby Box?