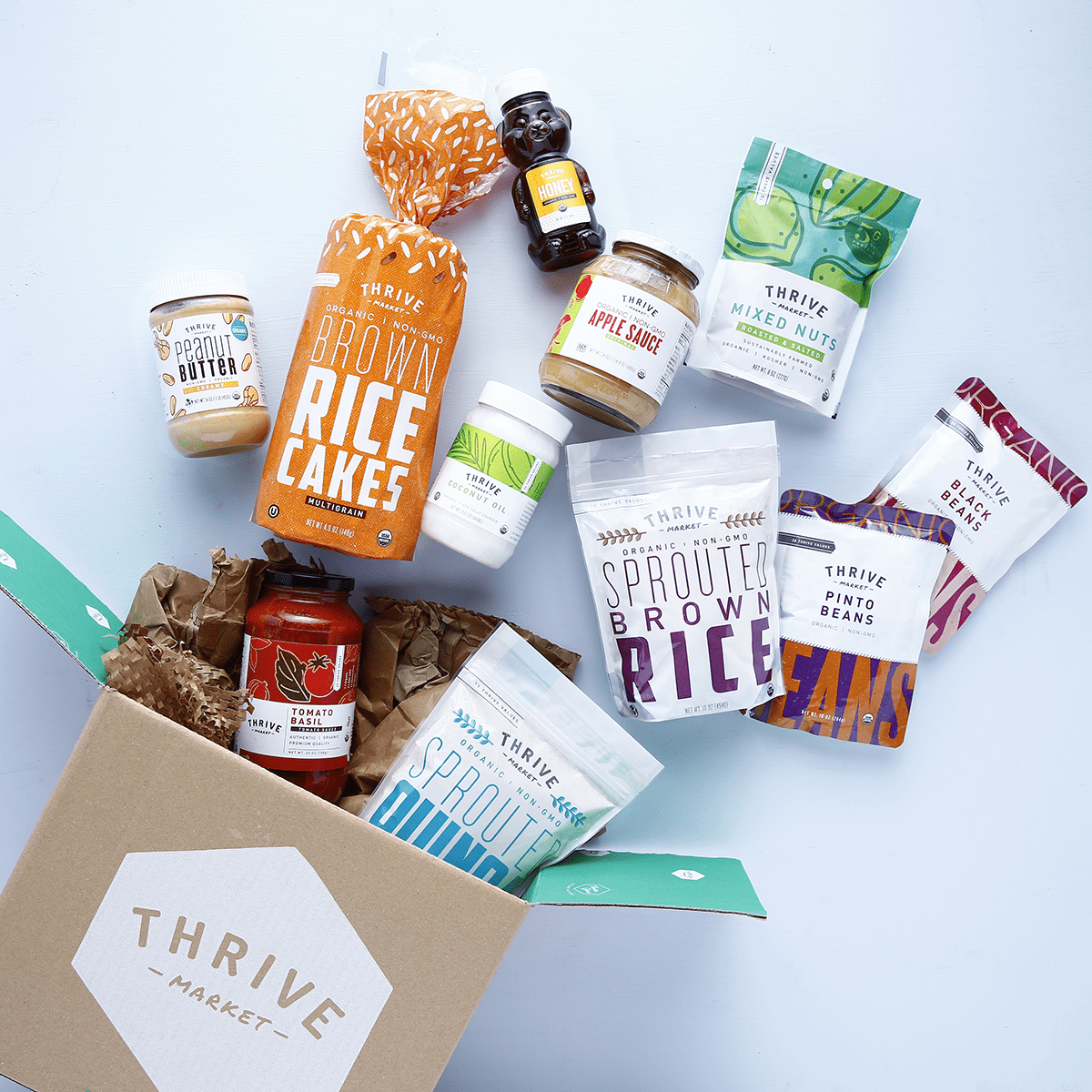 Thrive Market is offering 20% off your first 3 orders! Deal applies automatically, just visit and subscribe.
Thrive Market is an online Marketplace with over 3,000 healthy, natural products. Join for free for 30 days, and then pay $59.95 for your membership for the full year.

Thrive Market is on a mission to make healthy living easy and affordable for everyone. This online grocer offers all the non-GMO foods and healthy products you love at 25-50% below retail prices—all shipped right to your front door.
Here's how it works:
The Membership
By joining Thrive Market as an annual member, you'll be joining hundreds of thousands of Americans across the country who are already enjoying wholesome products at wholesale prices. Because of the membership, we don't have to mark up our products like other retailers and can pass along those savings to our members. As a result, the average member makes back their $59.95 annual membership fee (that's just $5/month) in savings in just 2 orders. For each paid membership, Thrive Market provides a free membership to a family in need, teacher, veteran, or first responder. Together we can make healthy options affordable and accessible to everyone.

The Free 30 Day Trial
We're so confident in the value of the annual membership, that we let new shoppers try Thrive Market for free for the first 30 days. We've found overwhelmingly that this allows first time Thrivers to shop, discover, save, and quickly see the value of becoming an annual paid member at just $59.95 for the full year.
Here are just a few of the perks you can enjoy when you join:
Everyday low prices: Shop trusted brands like Weleda, Spectrum Naturals, Garden of Eatin', Bob's Red Mill, Nature's Path, Eden Foods, Annie's Homegrown, Earth's Best, Seventh Generation, Garden of Life, Jason Naturals and many more!
Find exactly what you need: The site and app make it easy to shop by category and dietary need, like "Paleo," "vegan," "raw," and "gluten-free."
Have you tried Thrive Market?