The Spring 2018 Margot Elena Discovery Box is now available to order!  Margot Elena is the home of Library of Flowers, TokyoMilk, Lollia, The Cottage Greenhouse, and Love & Toast. This box will be delivered four times a year for only $49.99 per box, but you'll save 10% with an annual subscription!
Explore the Indie Brands of Margot Elena
Discover the world of All Things Beautiful with the Margot Elena Discovery Box filled with over $200 worth of full-sized products curated by our team. With your purchase you'll be enrolled in our seasonal membership and receive a box of beauty every 3 months delivered to your doorstep as long as you remain a member.

Get Yours Before They are Gone
Limited Quantities Available for each season. Order by Dec 15th to reserve your holiday box. Full-size, premium products delivered 4x per year.
Winter 2017 box pictured below – Read our review of the first box to find out what to expect from this subscription!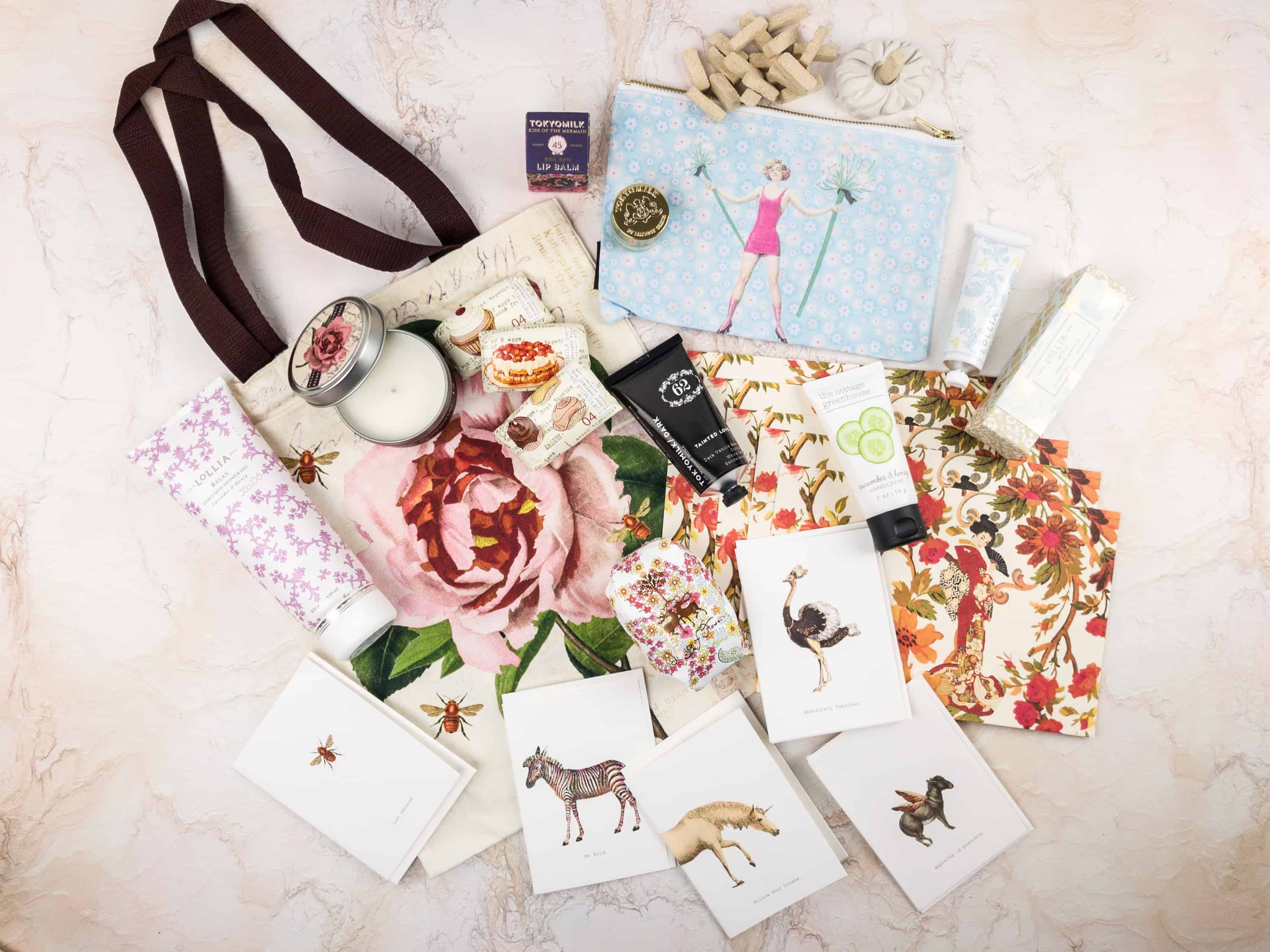 Are you getting a Margot Elena Discovery Box subscription?