SnackNation is an award-winning healthier snack delivery service that makes it "auto-pilot easy" to discover new, exciting, all-natural snacks every month. Each month, the snack experts will meticulously select 6 best snacks to be in the box. This box is $9.99 + $2 shipping but your first box and every month thereafter will be $4.99 + shipping as long as you complete the survey (which is quick enough for even me to finish it!).
For every box delivered to your door, SnackNation donates a meal on your behalf to a hungry family.
DEAL: Get 50% off every month you complete a quick online survey. The deal applies automatically, just VISIT AND SUBSCRIBE. You'll pay $4.99 + $2 shipping for each month.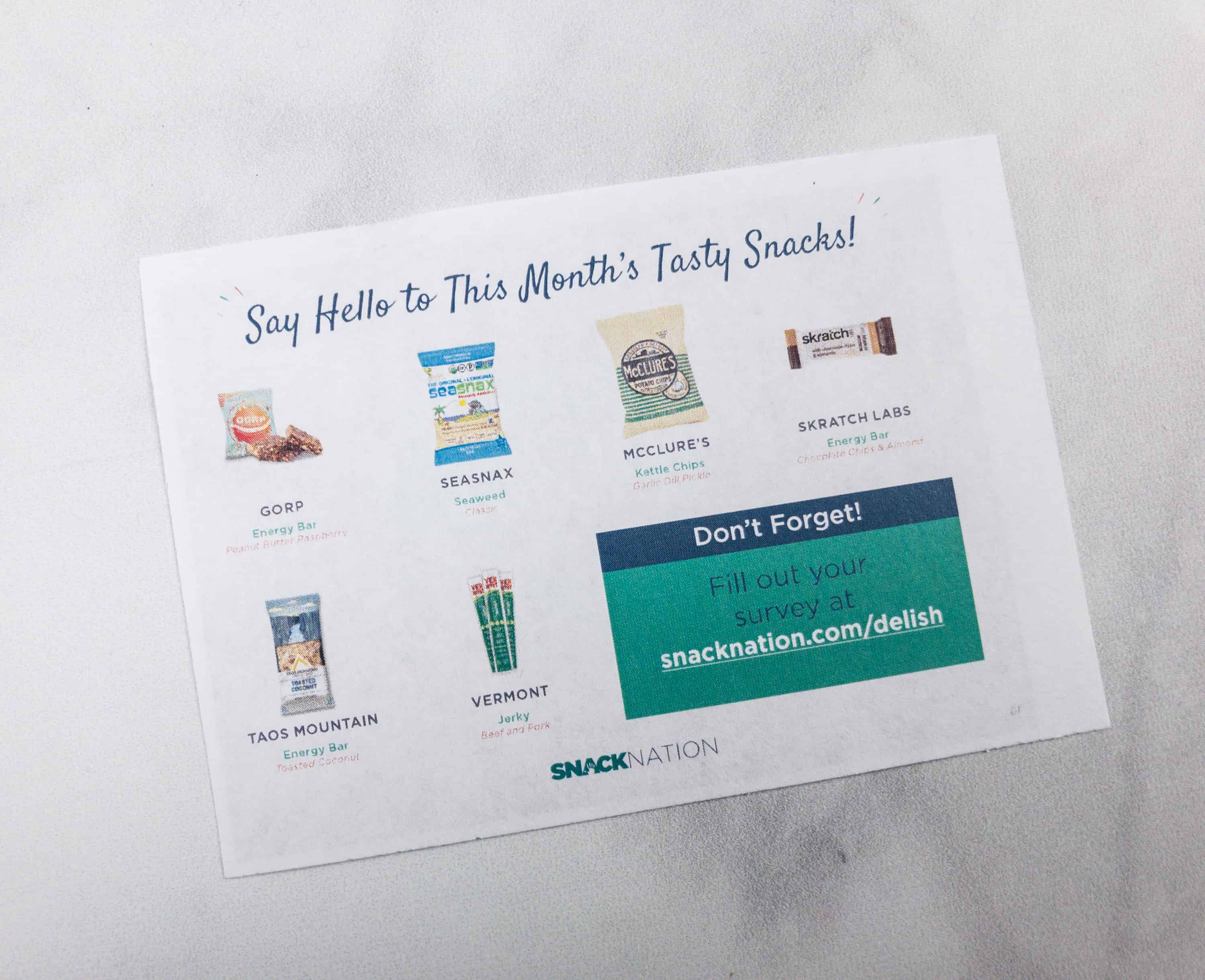 They include an information card stating all the snacks inside the box.
The back of the card contains a reminder to complete Snack Nation's survey, which they email you.
Everything in this month's box!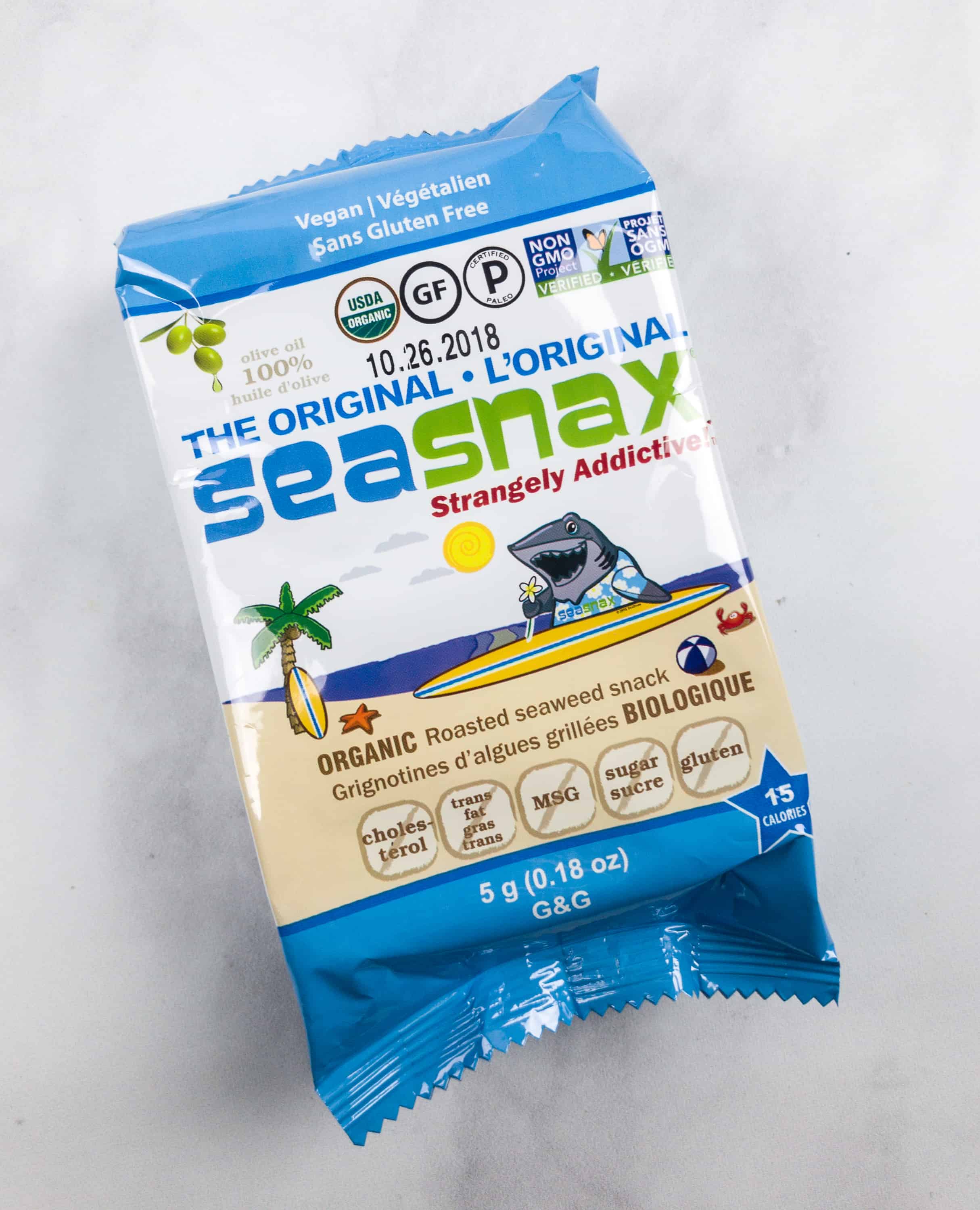 Seasnax Classic Olive Roasted Seaweed Snack ($21.50) This organic roasted seaweed snack is low cholesterol, MSG-free, and gluten-free. Each piece has a crunchy texture and a salty taste. Seaweed isn't for me, but I hear some people love it!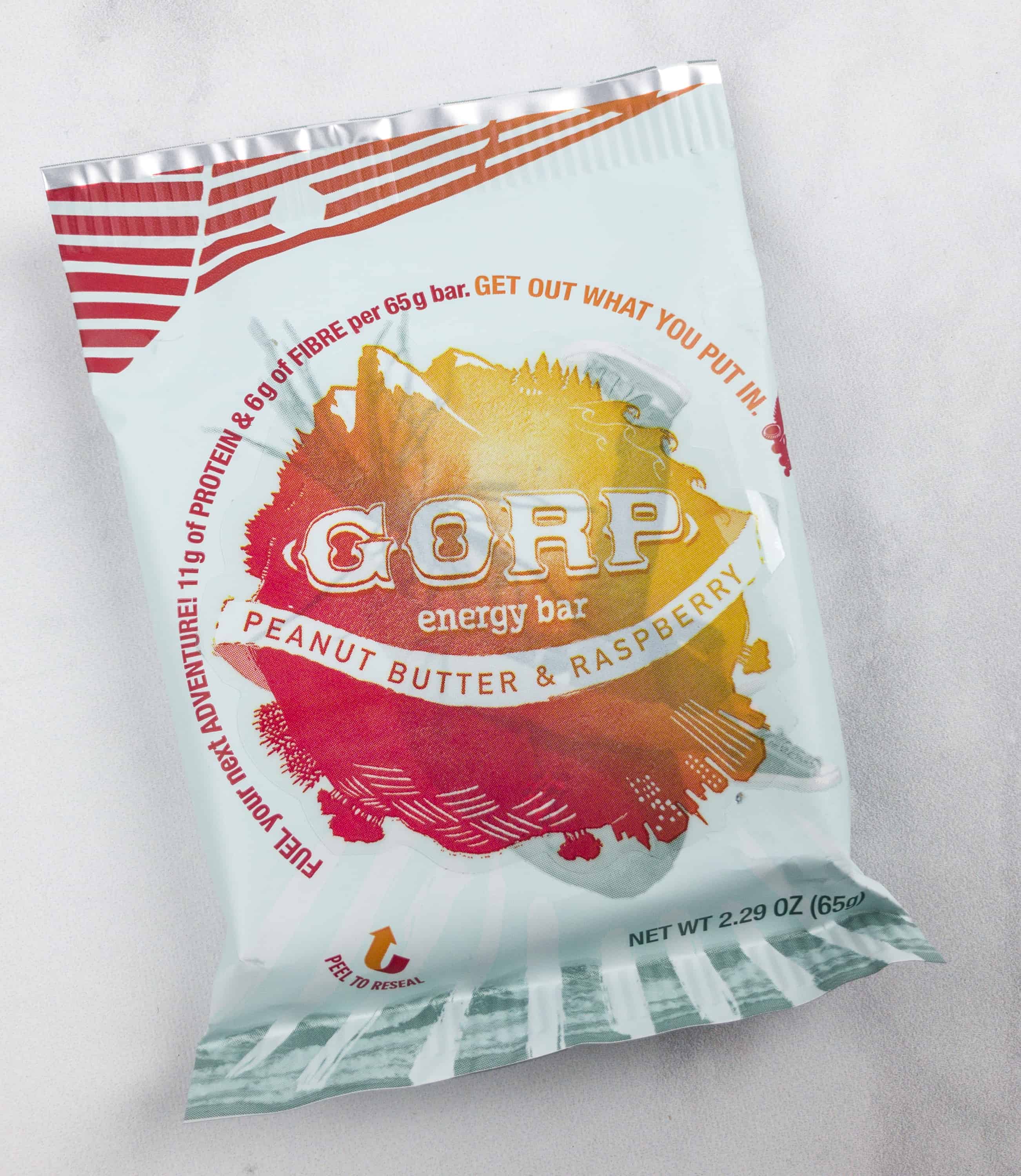 GORP Peanut Butter Raspberry Energy Bar ($3.25) It's our favorite PB&J in the form of an energy bar! Ingredients include almonds, peanut butter, brown rice syrup, oats, and whole raspberries.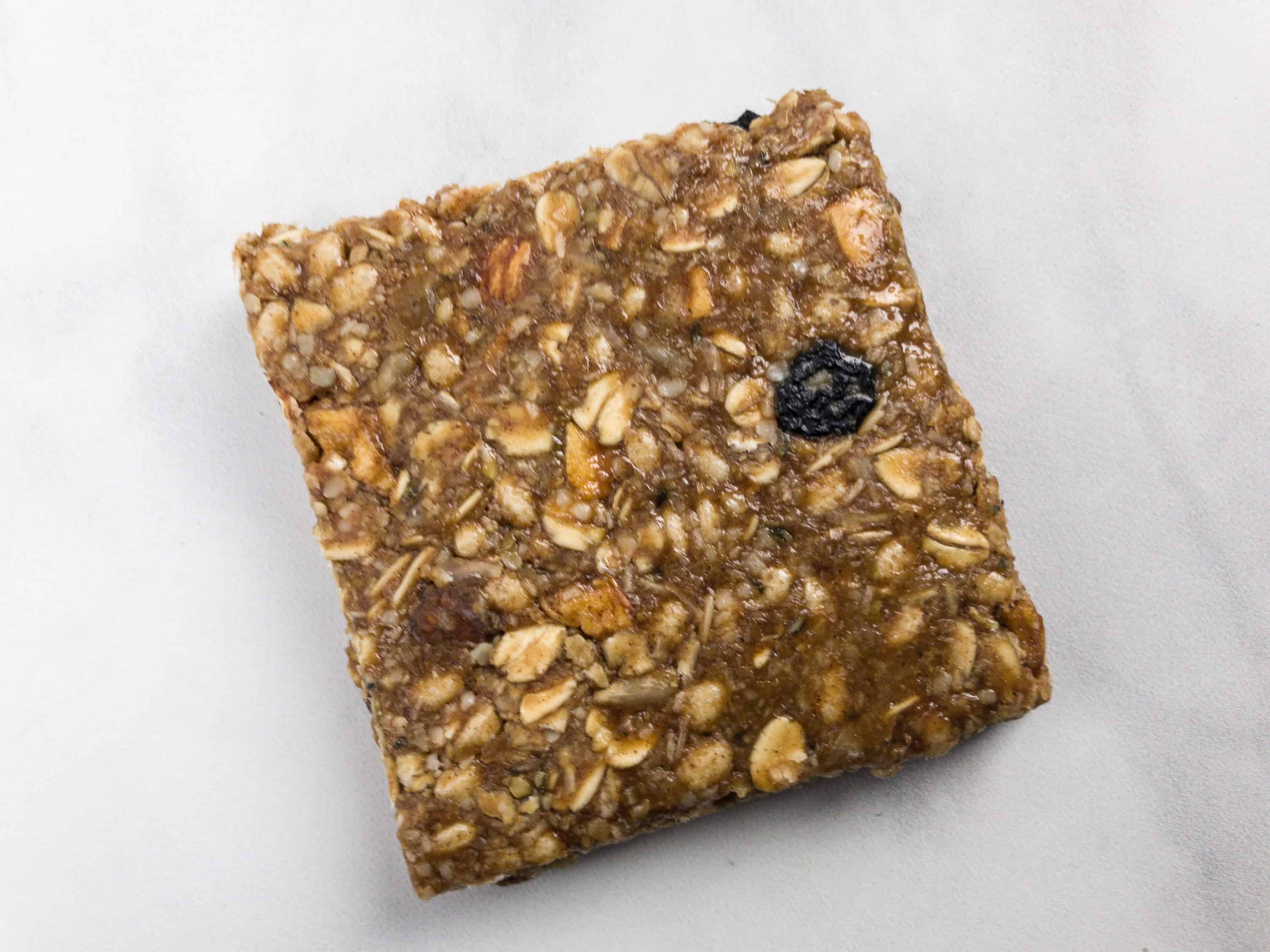 There's no fake flavors or colors, so every bite is fresh and satisfying. Each bar also contains 2 teaspoons of protein packed hemp seed and 1 teaspoon of omega 3 rich flax. It's a great on the go snack, or as a post-workout treat.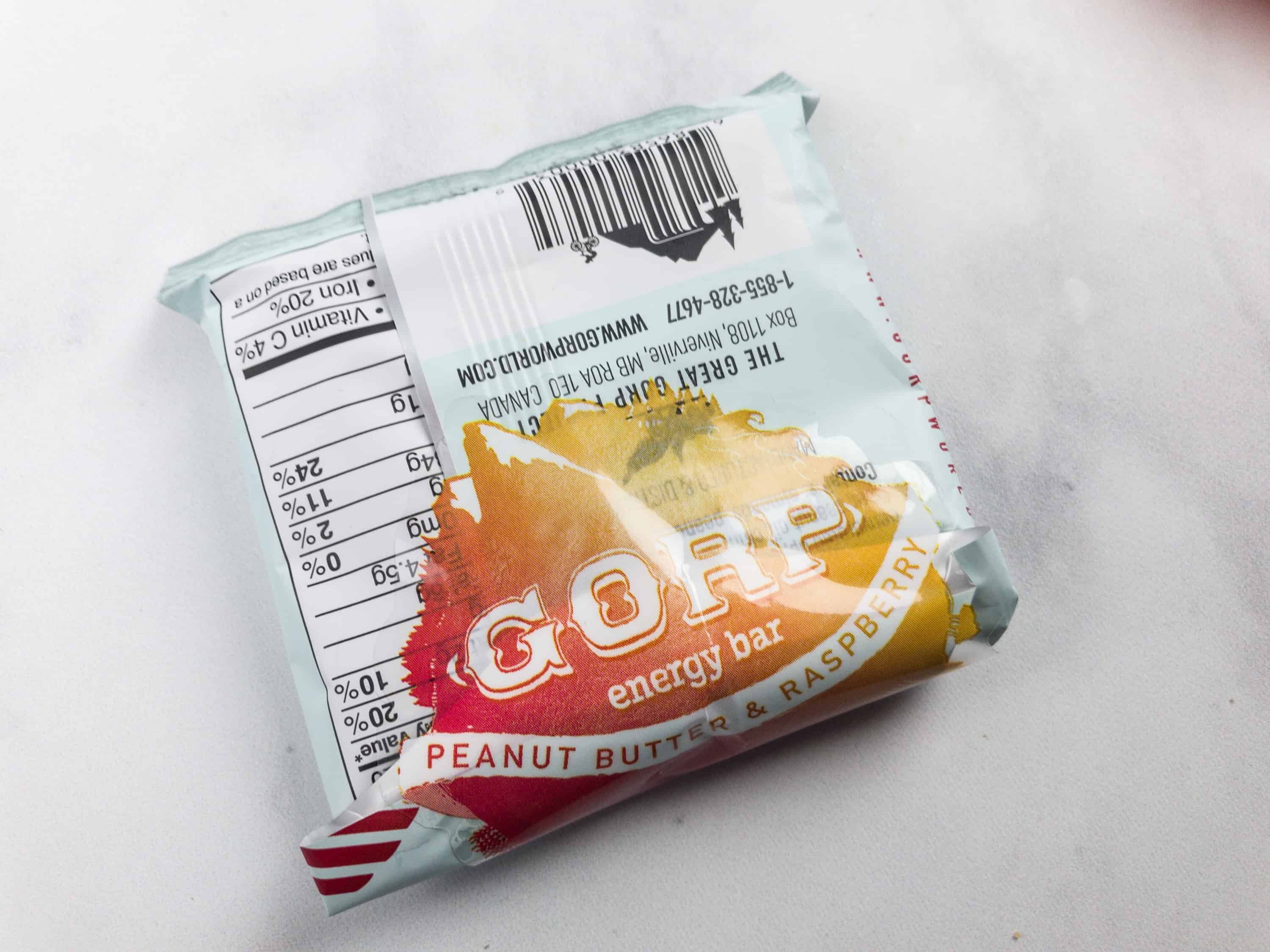 If you don't want to consume everything in one sitting, no worries because it has a resealable packaging. It makes it easy to save some for later. We legit used this feature (the bar is delicious but dense and good for more than one sitting).
Vermont Beef And Pork Jerky ($1.37) This jerky is made from farm-grown beef and pork. It's individually wrapped and does not require refrigeration, plus the size is just right for any lunchbox or gym bag. I loved the spicy taste and the meats were raised without antibiotics or added hormones.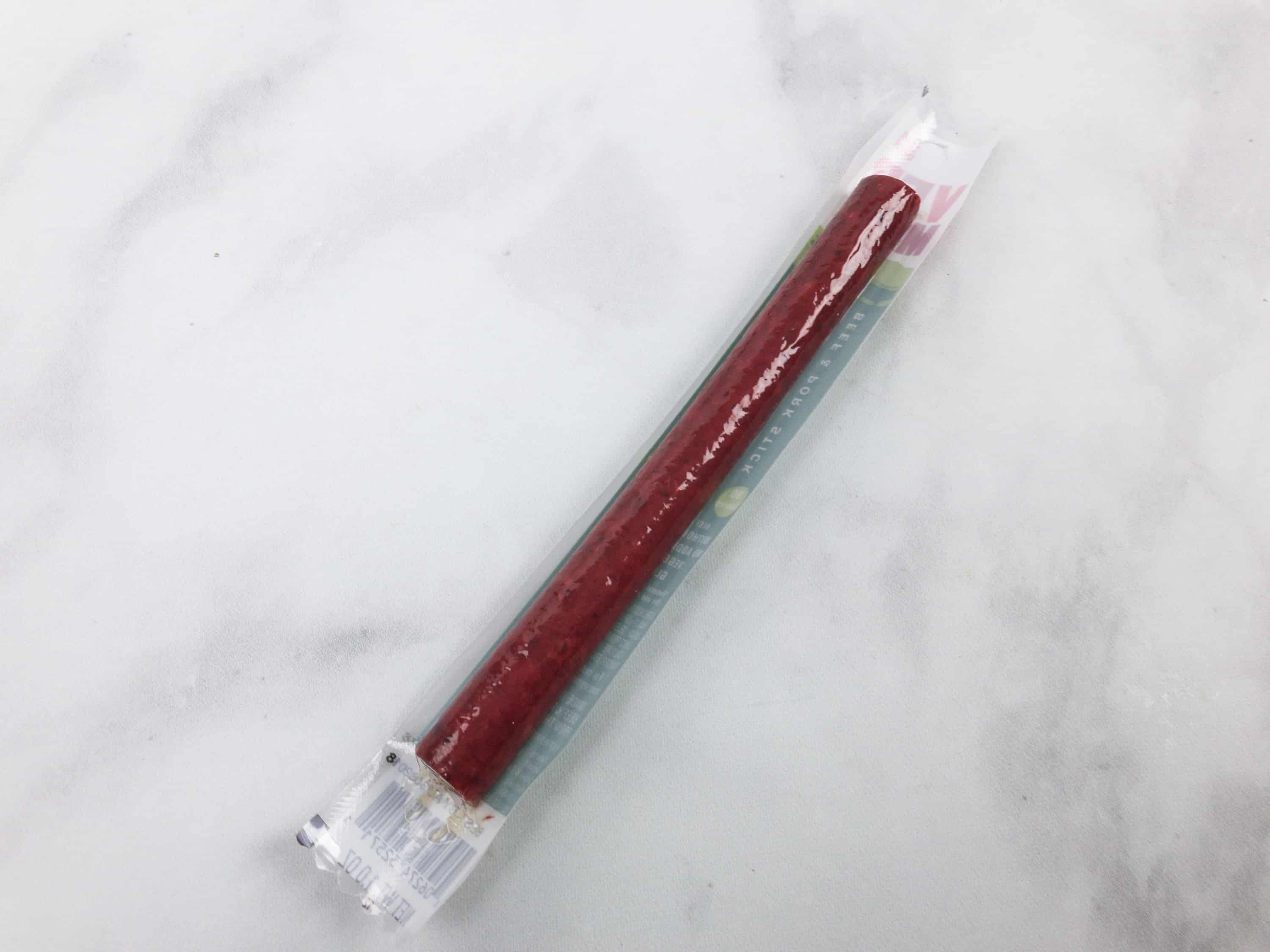 This stick is filling. It's a great source of protein between meals to keep your energy level up. I also like that it's low carb, low calorie, and paleo-friendly. I wish we had more!
Skratch Labs Chocolate Chips & Energy Bars ($2.46) Packed with chocolate chips and cashew butter, this energy bar provides enough protein to rebuild working muscles and plenty of calories to refuel the body after an extreme work out.
Most of the ingredients are plant based for an easier digestion, faster absorption, and sustained energy. It is also free from any artificial sweeteners.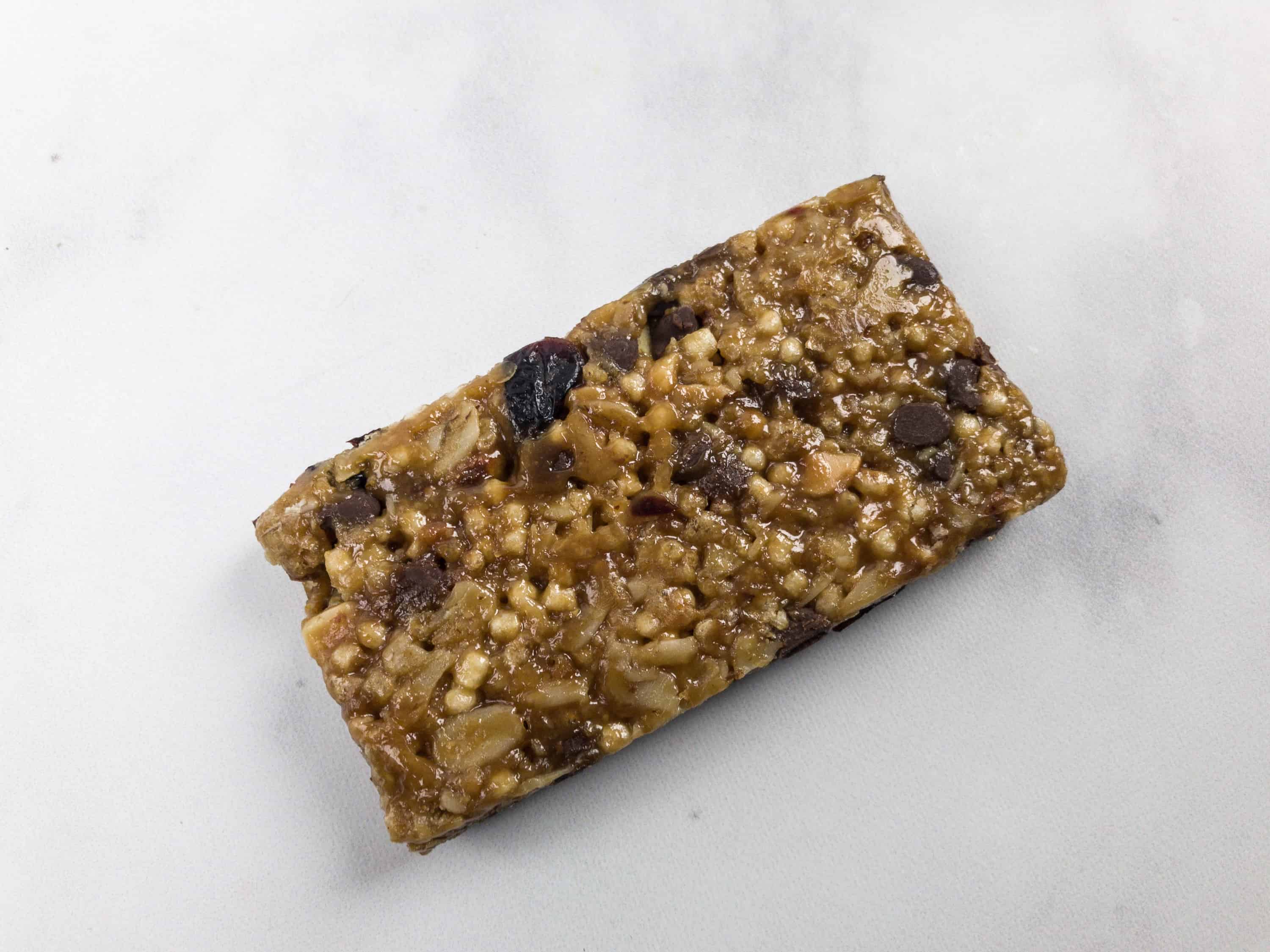 Other ingredients include coconut nectar, almond, and dried cranberries. Its sweetness is just so satisfying! It also happens to be great fuel for intense unboxing and makeup sessions 🙂
Taos Mountain Toasted Coconut Energy Bar ($1.90) Another tasty on the go snack included in the box is this toasted coconut bar. It is filled with crunchy almond and flaky toasted coconut with the hint of honey and vanilla.
It's chewy and the sweetness is just right. Although it was covered with coconut, it didn't really overpower the taste of the whole bar. This was so yummy and I loved the coconut flakes.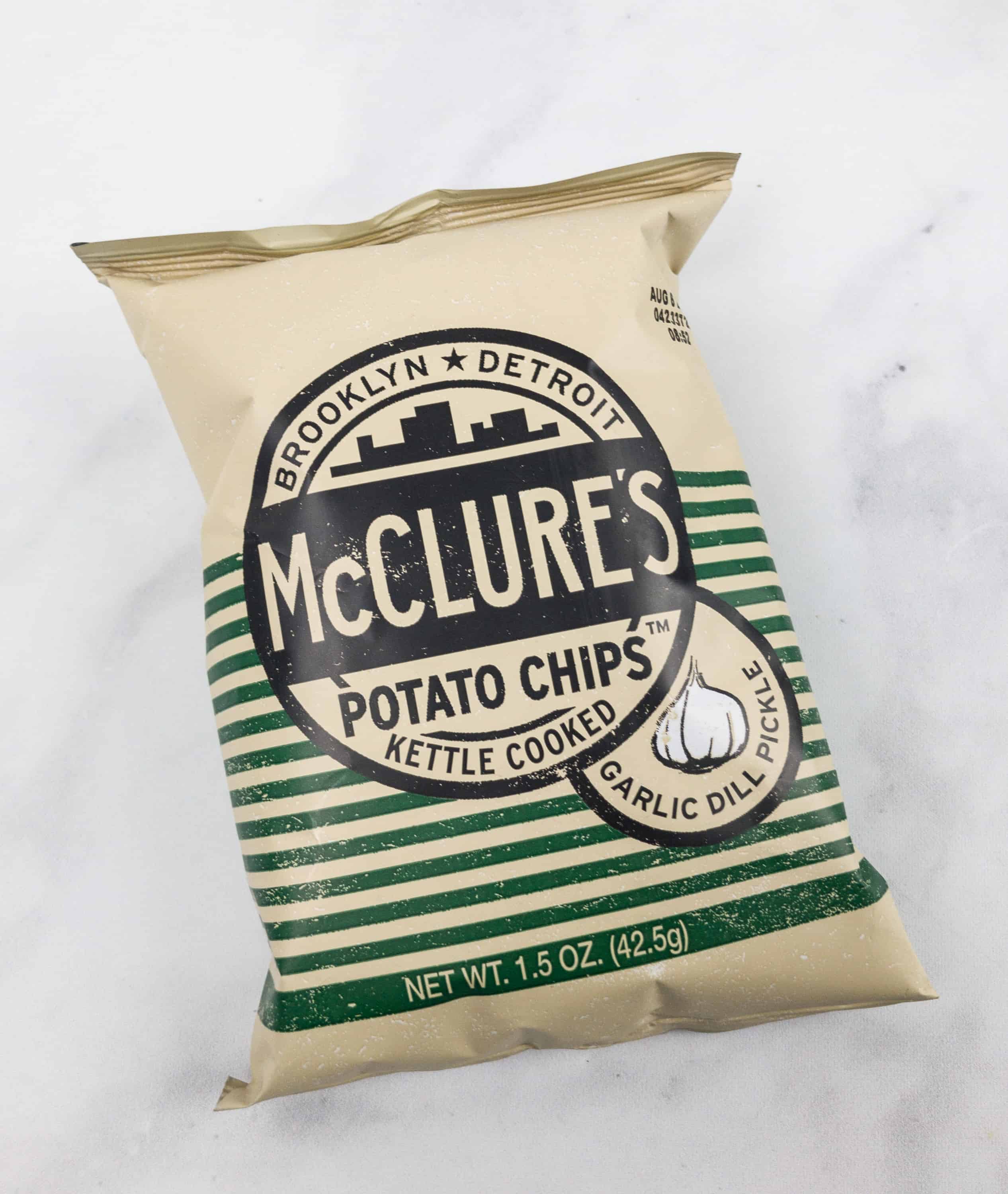 McClure's Garlic Dill Pickle Kettle Chips ($1.29) This pack of chips is made of invigorating garlic, tasty vinegar, and loads of dill.
On the back of their classic looking packaging is a slight history of McClure's humble beginnings.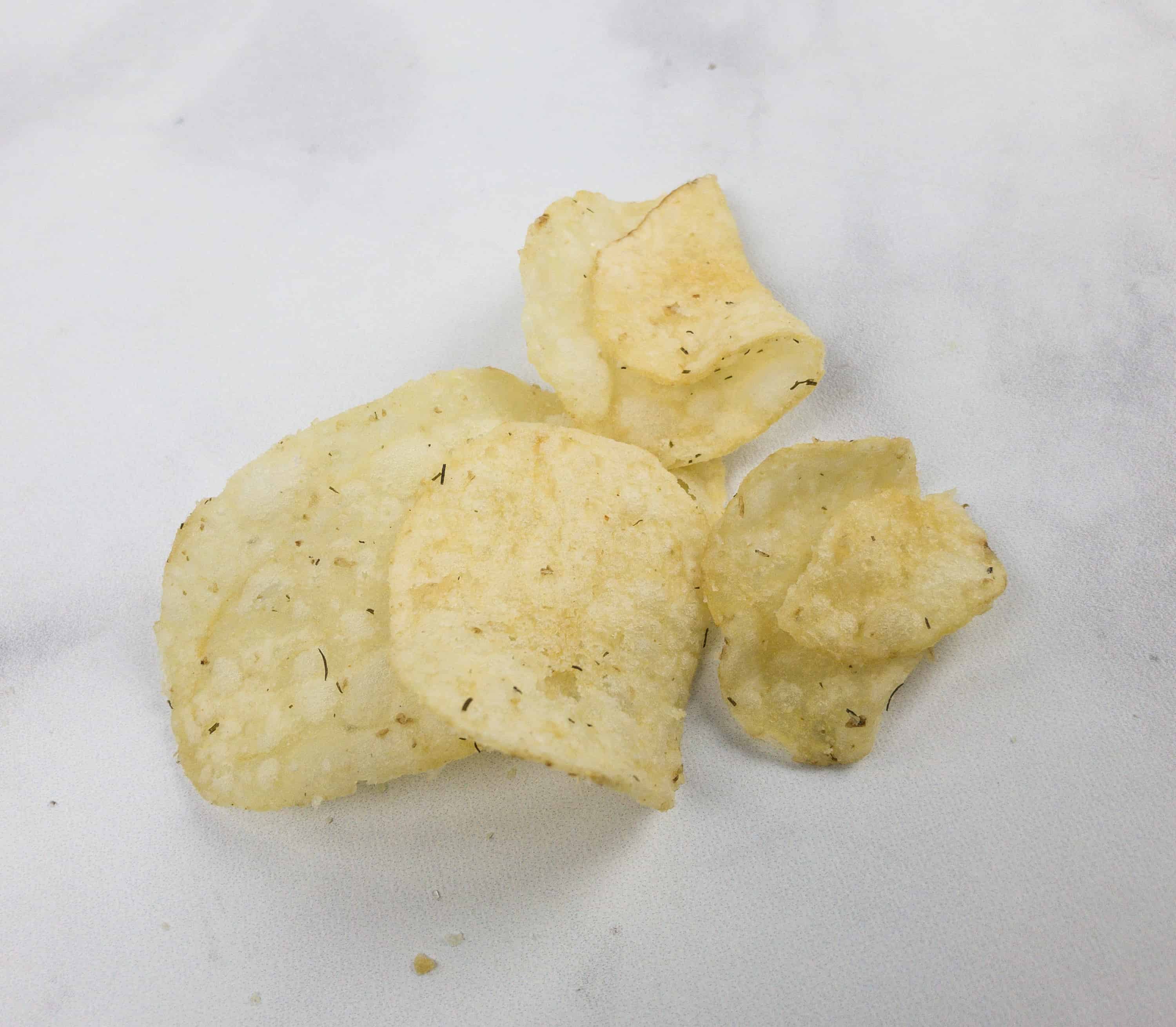 Each chip is crispy and has rough texture, but what I like the most is the tangy flavor. I love pickles!
Snack Nation brings a lot of tasty, delicious, healthy snacks in every box. This month, they sent lots of energy bars, and I'm not complaining because we love having them as on-the-go snacks. My favorite is definitely the coconut bar because it was so tasty. Another thing to love about this subscription is that they donate a meal to charity for every box delivered to your door!
Are you getting a SnackNation box?