The Rad Dad Box delivers useful products to help fathers navigate through their daily dad life. Each box is only $25 per month, and contains variety of dad must-haves like soaps, care kits, toys, apparel, and a lot more!
The items in the box are carefully packed with brown squiggly paper. It comes with an information card that has a list of all the items in the box with a short description each.
The theme for January is THE LAND BEFORE TIME.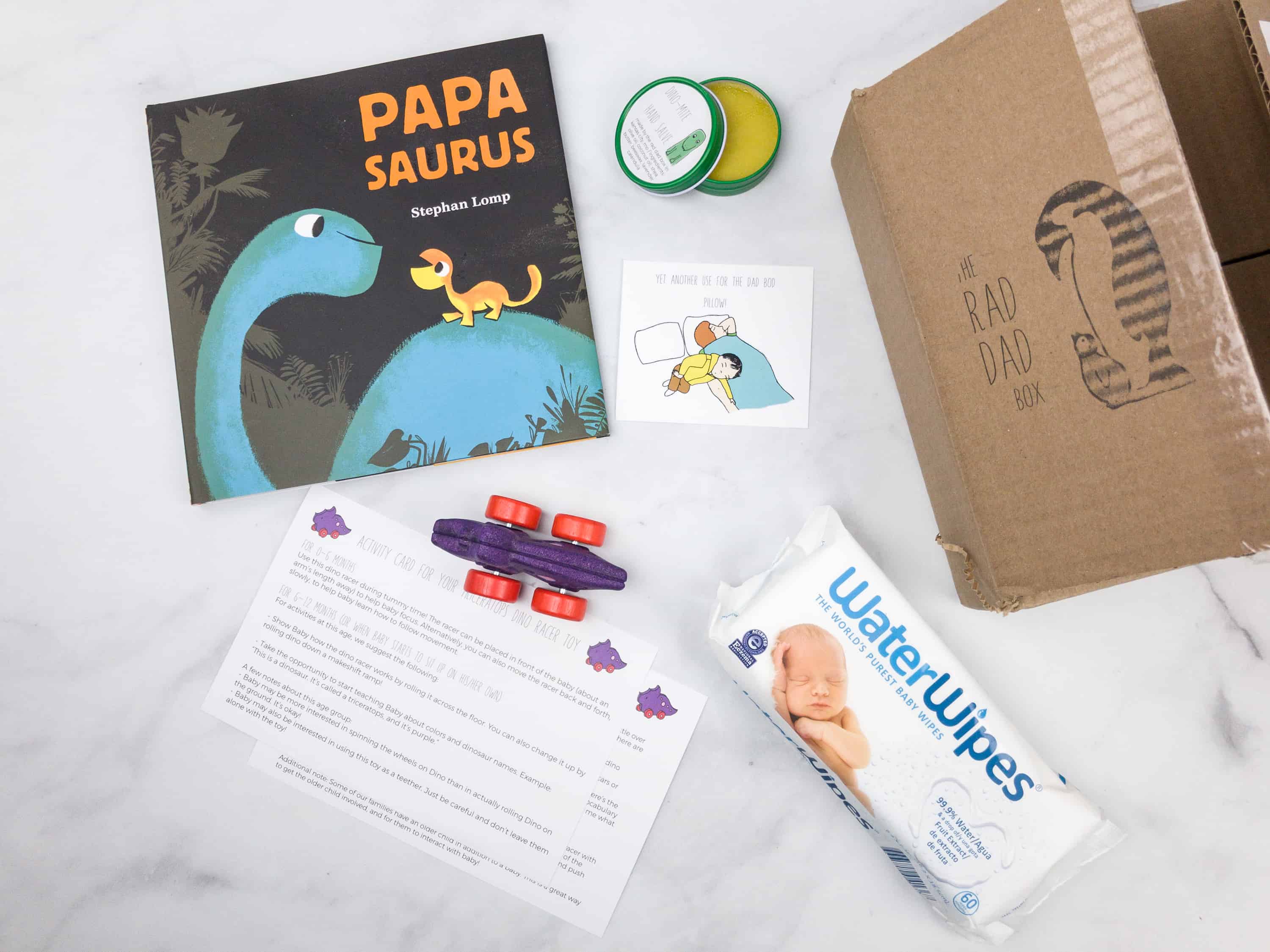 Everything in my box!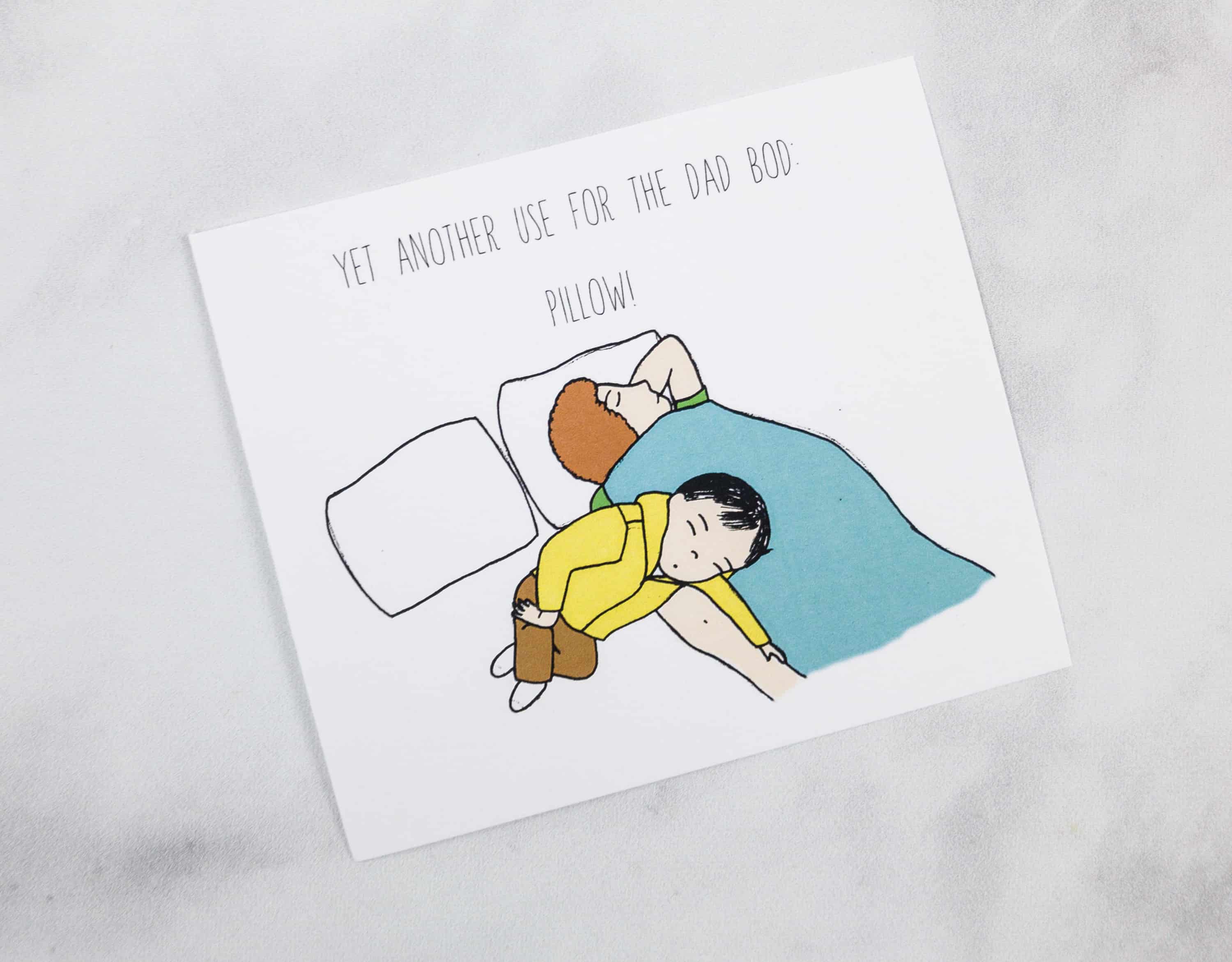 Milk Rice Comics. Parenting Comic is a collection of illustrations showing what's it's really like to be a parent behind the scenes. In this illustration, it shows a little boy using his dad for a pillow. #truth
Water Wipes Sensitive Baby Wipes ($9.50) These mild but effective wipes are made of 99.9% percent water and a small drop of fruit extract. It's so gentle that it can be used even for newborns. These are so great on my new baby's sensitive skin, and great for wiping up any mess, because they're just water with a drop of citrus as a preservative.
Dino-Mite Hand Salve By The Rad Dad Box. Packed with olive oil, coconut oil, shea butter, beeswax and lavender calendula, this hand salve is for dads or for any member of the family that needs moisture on their dry hands.
As you can see, dads like me do get nasty hands!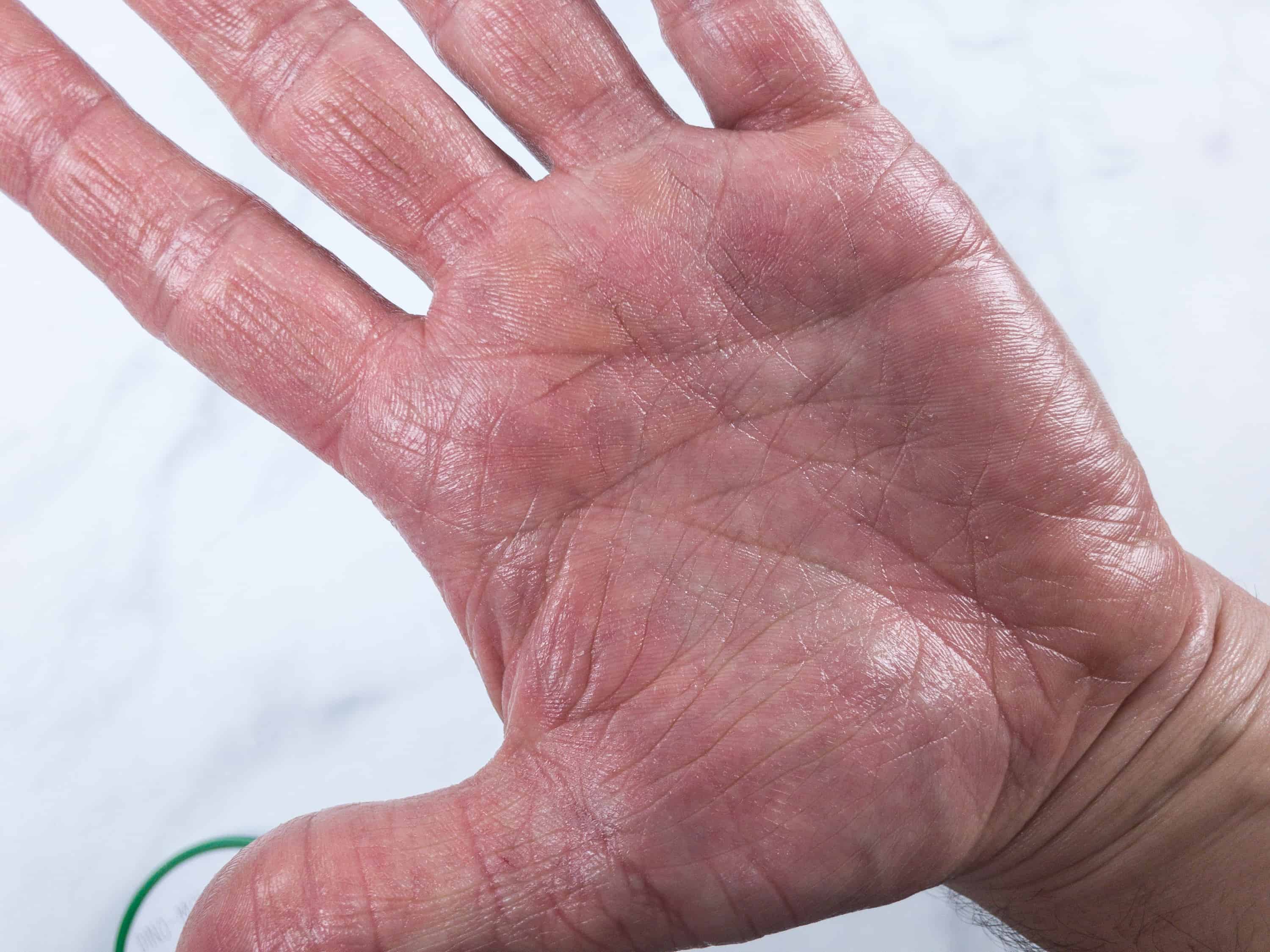 After using the salve, my hands definitely felt smoother.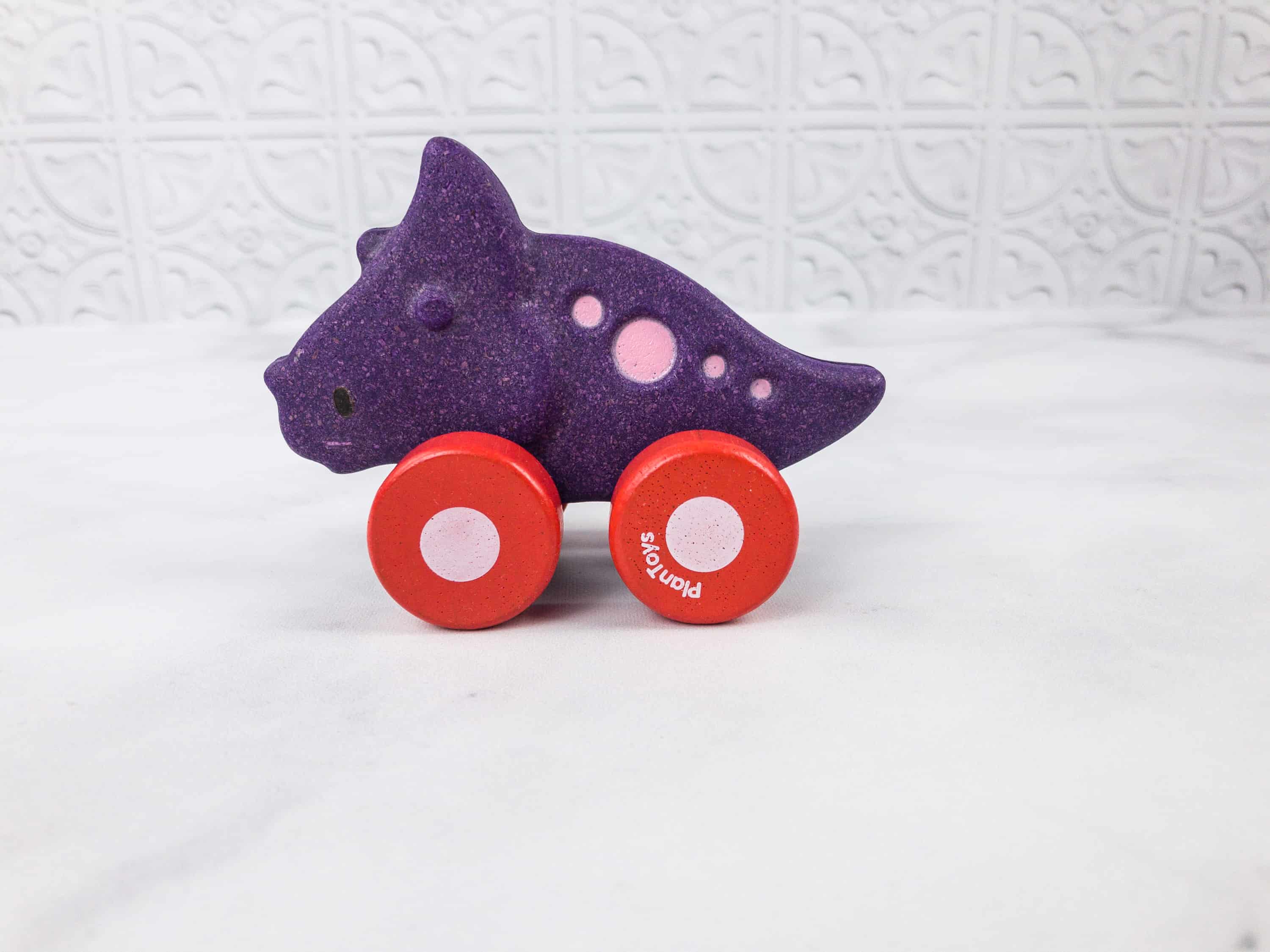 Plan Toys Trio Dino Racer Toy ($9.79) This purple triceratops has red wheels, just the perfect size for small hands. It's ideally for babies ages 12 months and above, but it's safe enough even for infants.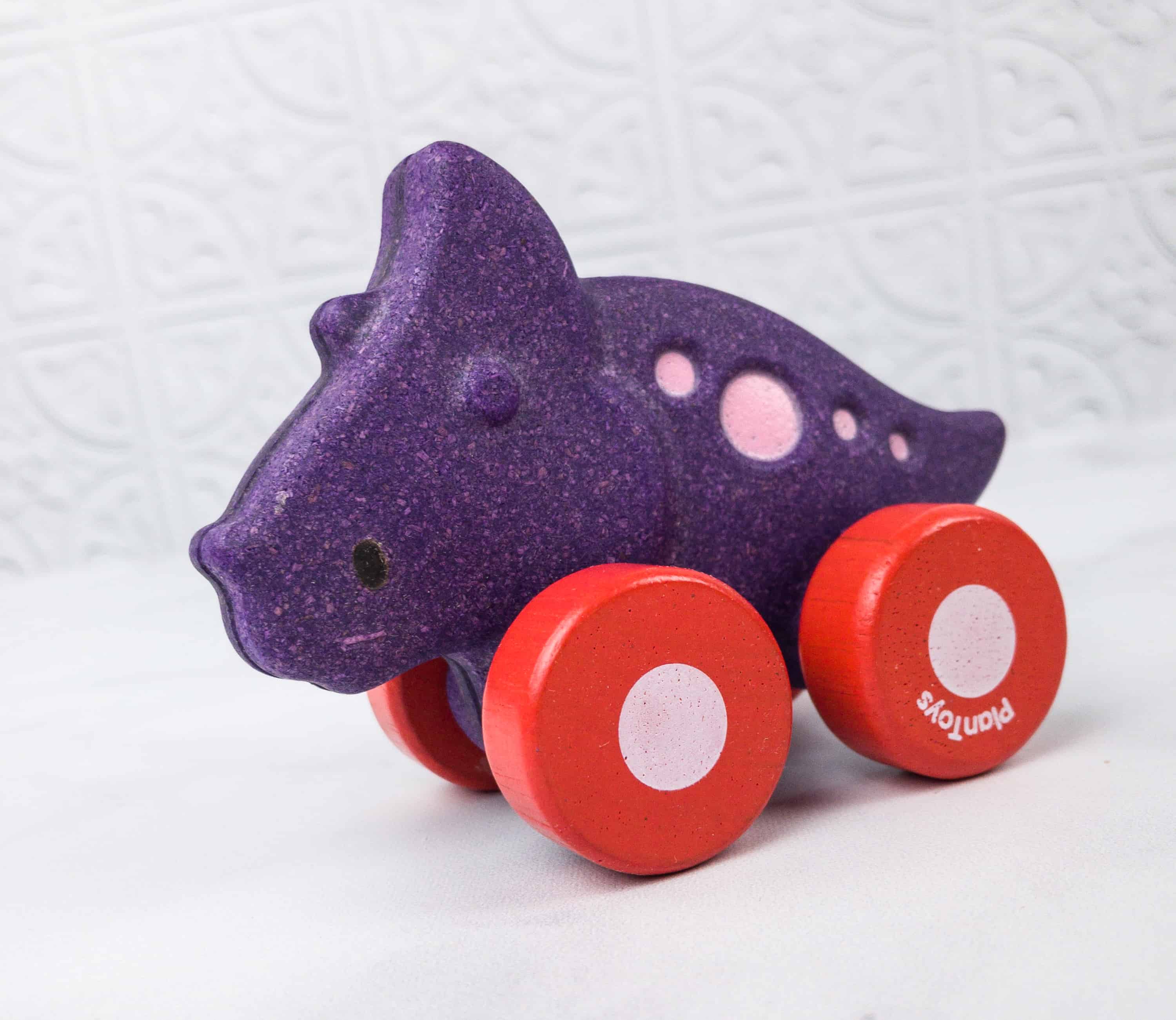 It's very durable and it glides easily on any surface.
We tried out the toy with my youngest and as you can see, she has her eyes focused on it. I'm sure she would love to play with this toy because of it's vivid colors.
There is an information card that comes with the dino toy to give parents some insight about its purpose depending on the kids' age.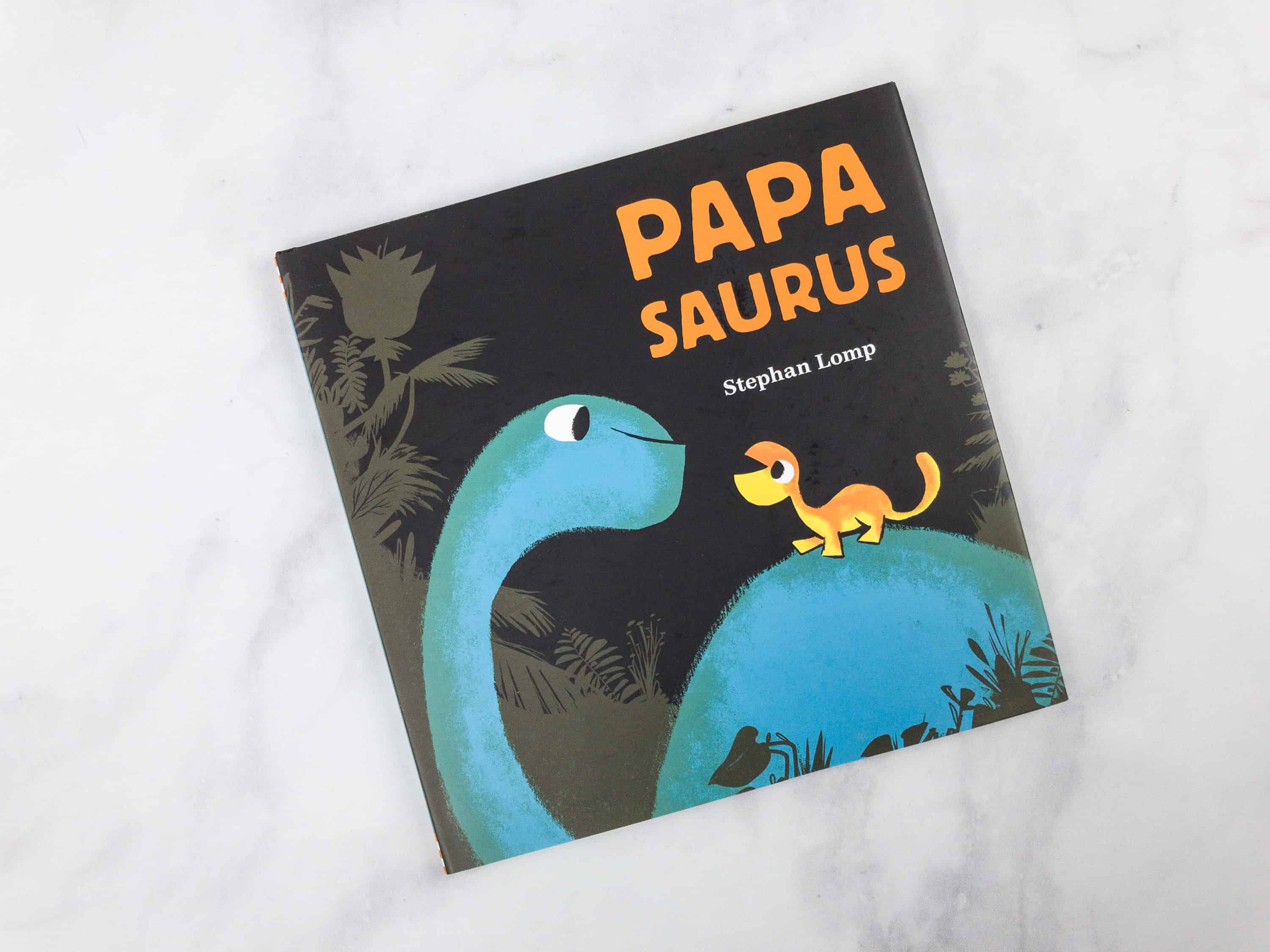 Papa Saurus By Stephan Lomp ($17.99 MSRP)
Babysaurus loves playing hide-and-seek with his Papasaurus. But one day, no matter where he looks, he can't find him, so Babysaurus turns to his prehistoric friends for help. Where can his Papasaurus be? Of course, Papasaurus has been right there all along, and when Babysaurus needs a little help, Papasaurus is ready with a big kiss and more games. This colorful and reassuring book is a fresh twist on a perennial theme that will win the hearts of little ones and their papas alike.
It's a fun story about a baby dinosaur and its dad!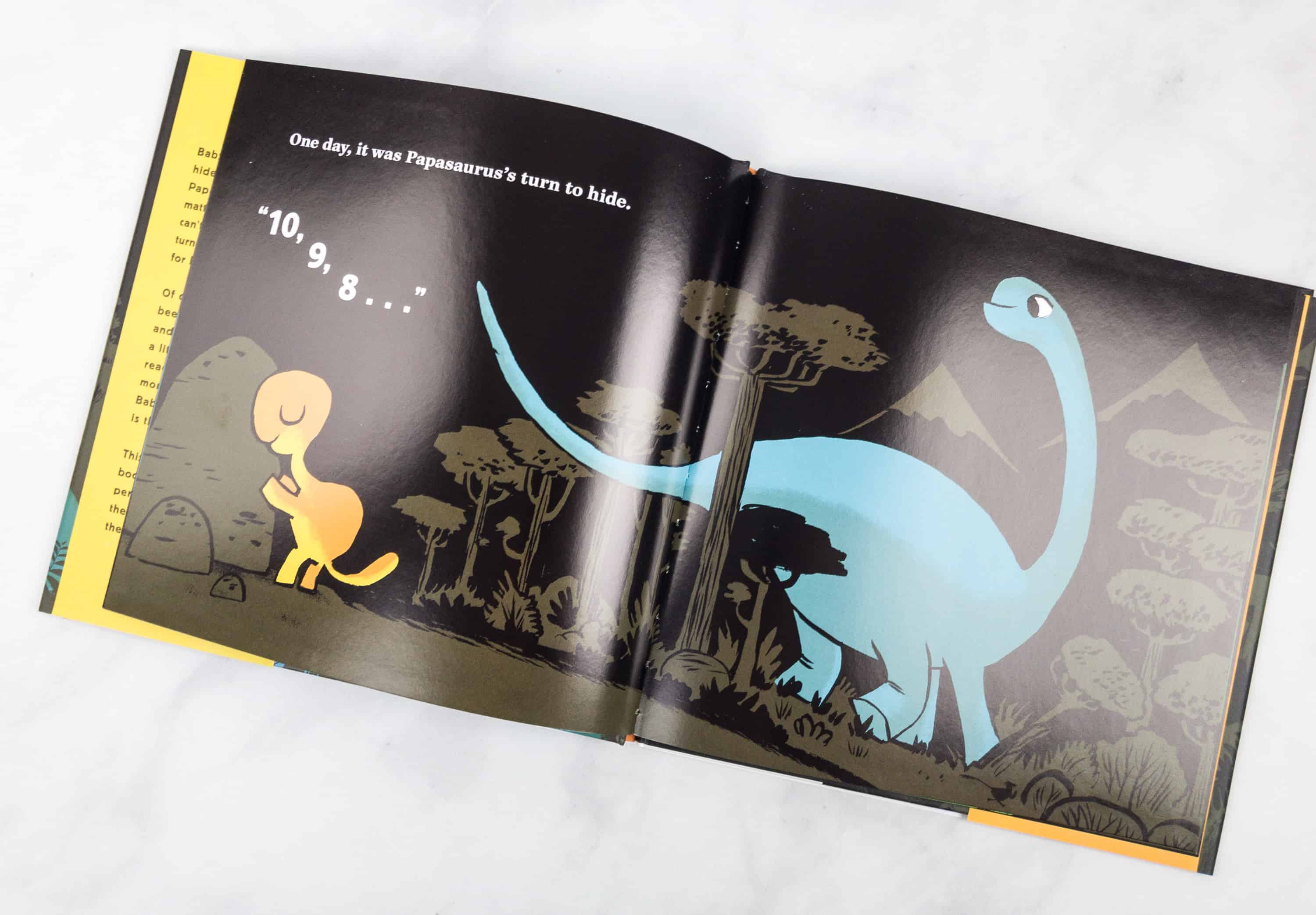 The illustrations are very eye catching, especially for kids.
The characters are in bright colors and the background is black so they really pop out.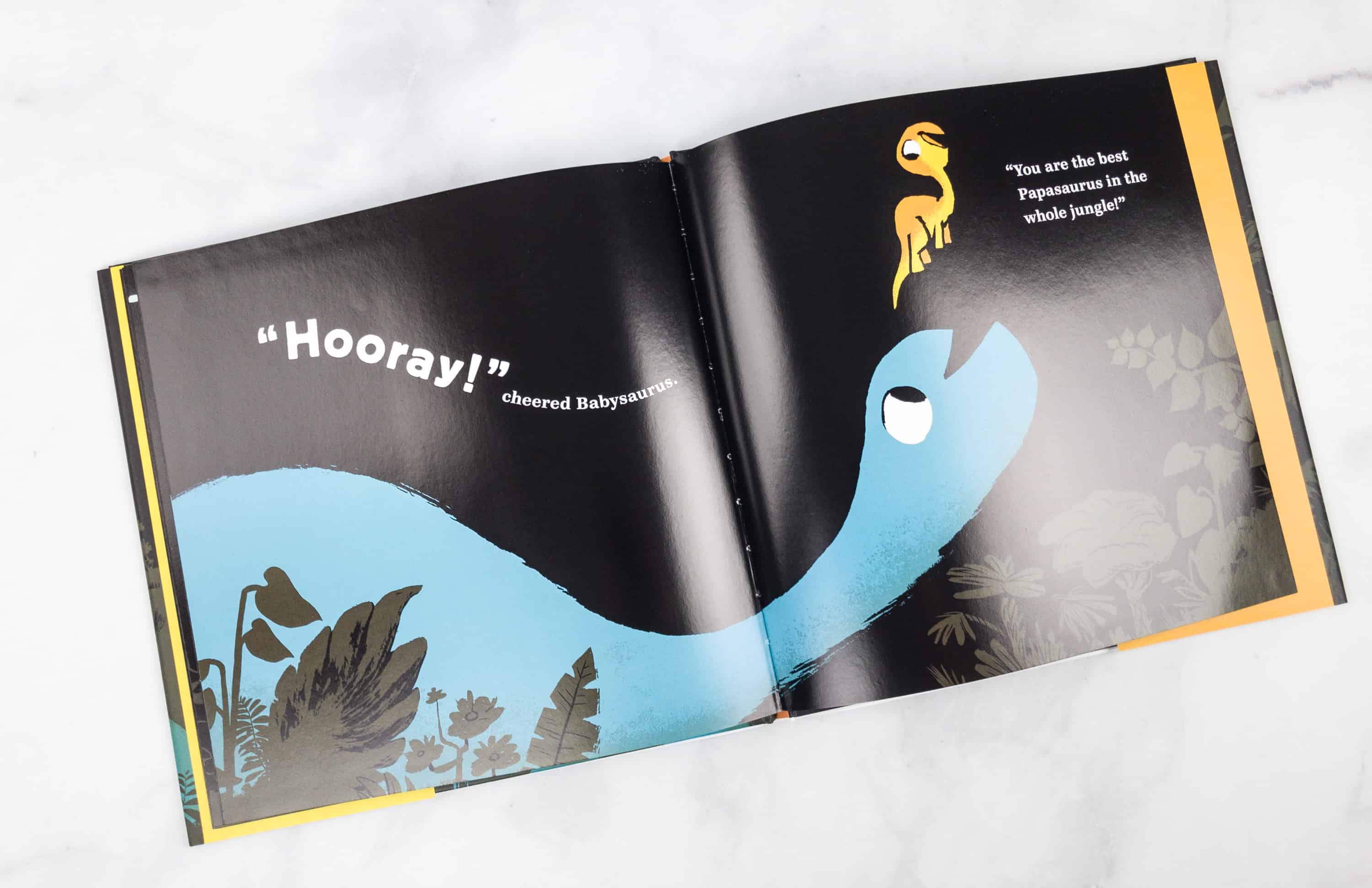 As for the text, it's big and easy to read. The words used are very simple so it's a great book for those kids who are just starting out to read.
The Rad Dad Box is not just for dads, but also for the whole family. There's a nice variety of items in this month's box – the baby wipes and the hand salve are really useful, and they even included a toy that helps develop different skills for kids. The book is also a hit with the children, as the story is fun and easy to relate to. For just $20 a month, I think this subscription is a great catch for any dad, whether he's the primary caregiver or maybe needs a little more encouragement!
What do you think of this month's Rad Dad Box?