Pop In A Box is a monthly Funko POP! vinyl figure subscription. Every month, you will receive the number of POP! figures you order (starting at $9.99 per POP!).
In all seriousness, they have a totally awesome and exhaustive Pop tracker that you should sign in to use if you have any sort of Pop collection (we have quite a few). Shipping is always a flat $4.99 but you can get as many as 12 POP!s a month.
You can block Pops from being sent, rate pops in their tracker, and if you track your collection with their tracker and subscribe you will not receive any dupes. They do give away figures randomly to subscribers.
When you sign up you can add POP!s to your collection, thumbs up and down (never get a thumbs down, more likely to get a thumbs up). Everything that you Thumbs Down will be blocked, and you can pull them back out if your tastes/fandoms change. Thumbs Up will place the Pops on your Wish List.
I do find it fun and easy to do the thumbs up & down a couple times a week, and I suggest filling out your collection and blocking any POP!s you hate and marking any POP!s you really want before actually subscribing.
DEAL: Save 20% on your first $20+ order! No coupon required, just use this link to subscribe.
Once you're signed up you'll get a new pops email whenever they add new pops to the shop – and then you'll know it's time to do thumbs up/down.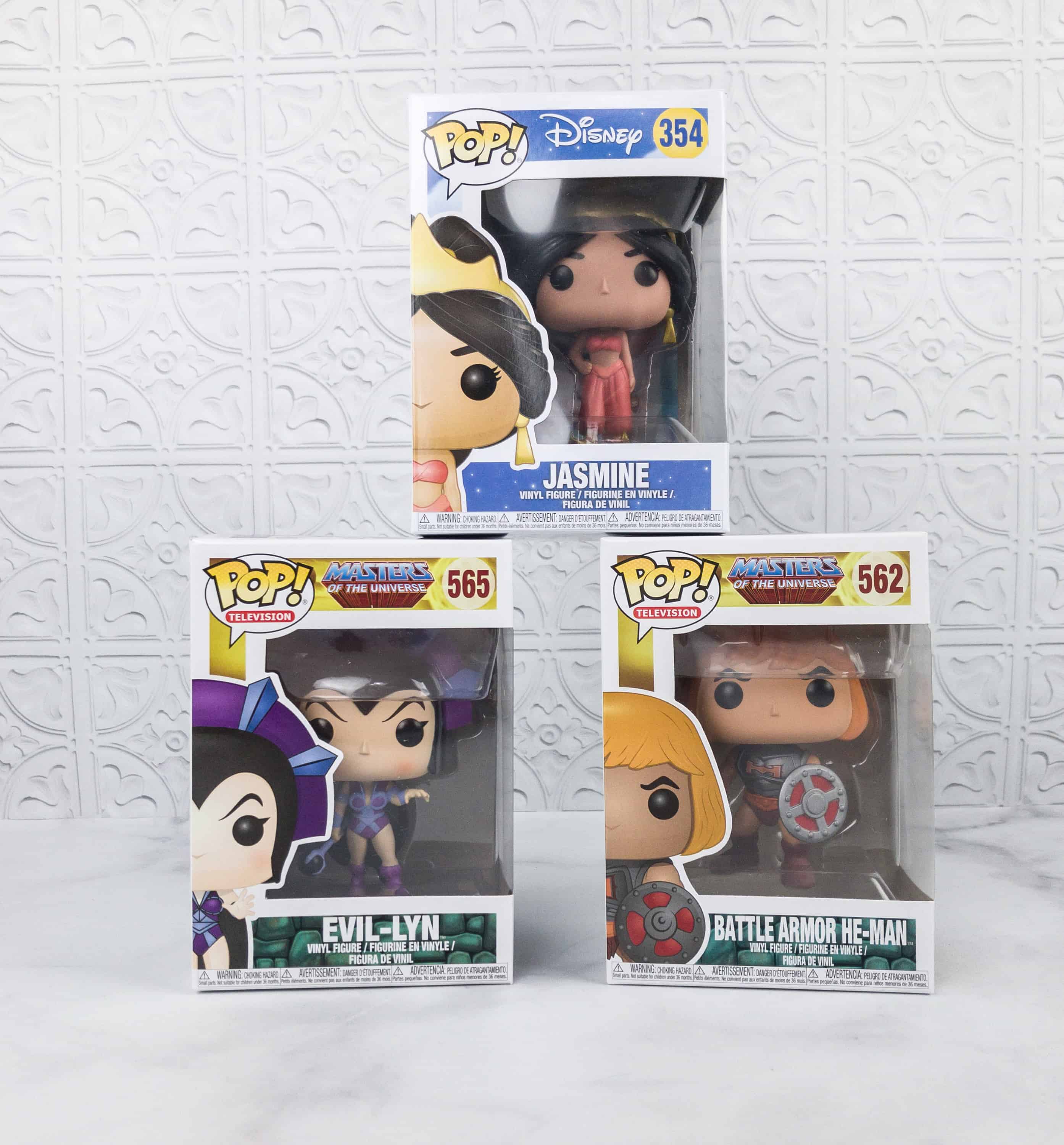 There's not a lot of fanfare with this box. Here are my contents! I have found that the boxes are usually in great condition but we take them out because our kids play with them.
Note: When you receive your Pops from PIAB they will not be added to your collection. They don't track what you get, so when you get them, add them to your tracker so you don't receive them again (and don't forget to add all the other Pops you get to your tracker too).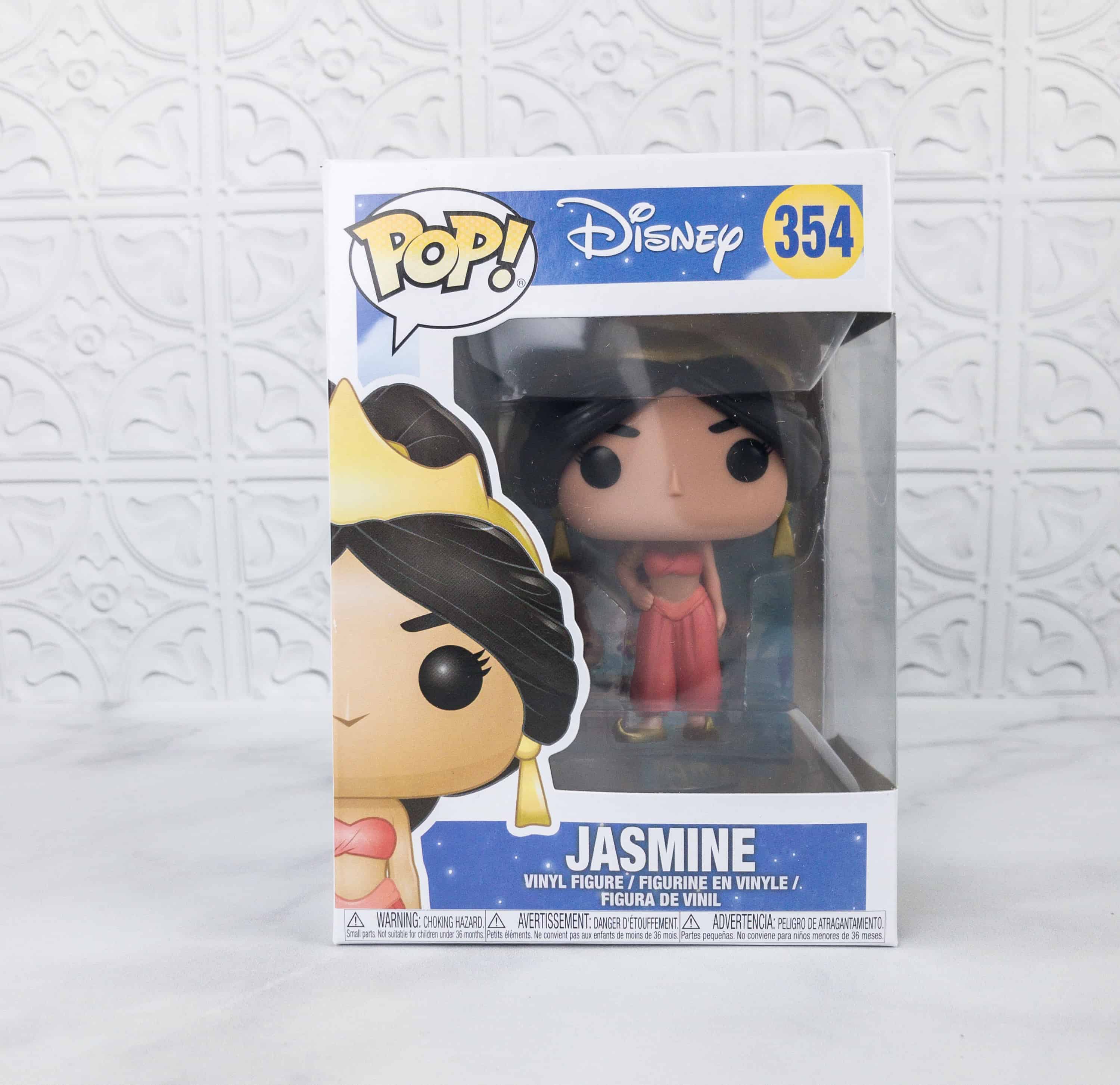 Disney Funko Pop! Jasmine Vinyl Figure ($8.85) Princess Jasmine is not in her usual light blue attire!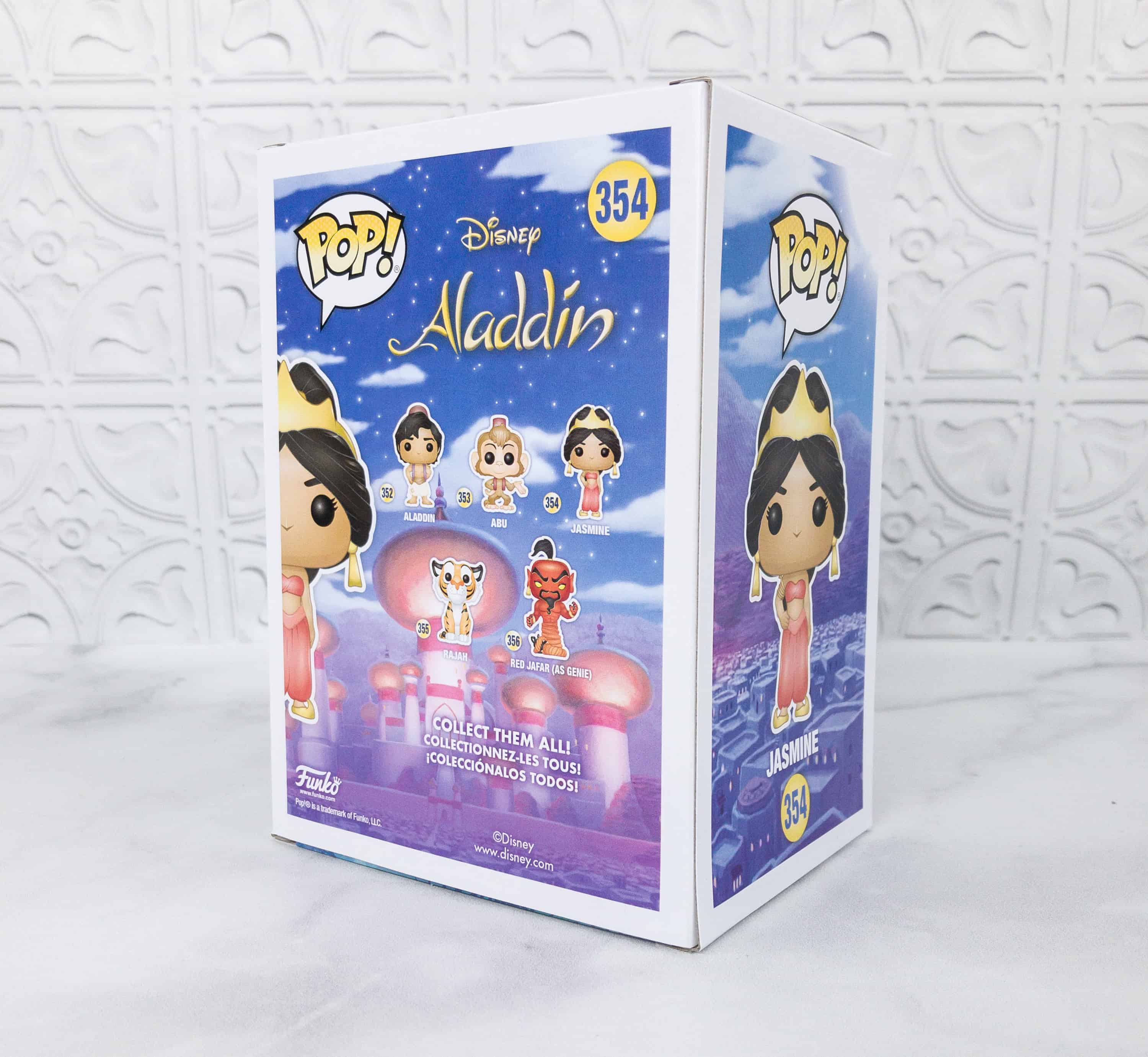 The back of the box features other characters from Aladdin: Aladdin, Abu, Rajah and the genie, Red Jafar.
There's also an info sheet if you want to join Funko's Disney Treasures.
Disney Treasures is an official Disney subscription box that features most memorable Disney moments from movies and even their theme parks. Read the latest news on this subscription here – they are ending the subscription in favor of retail.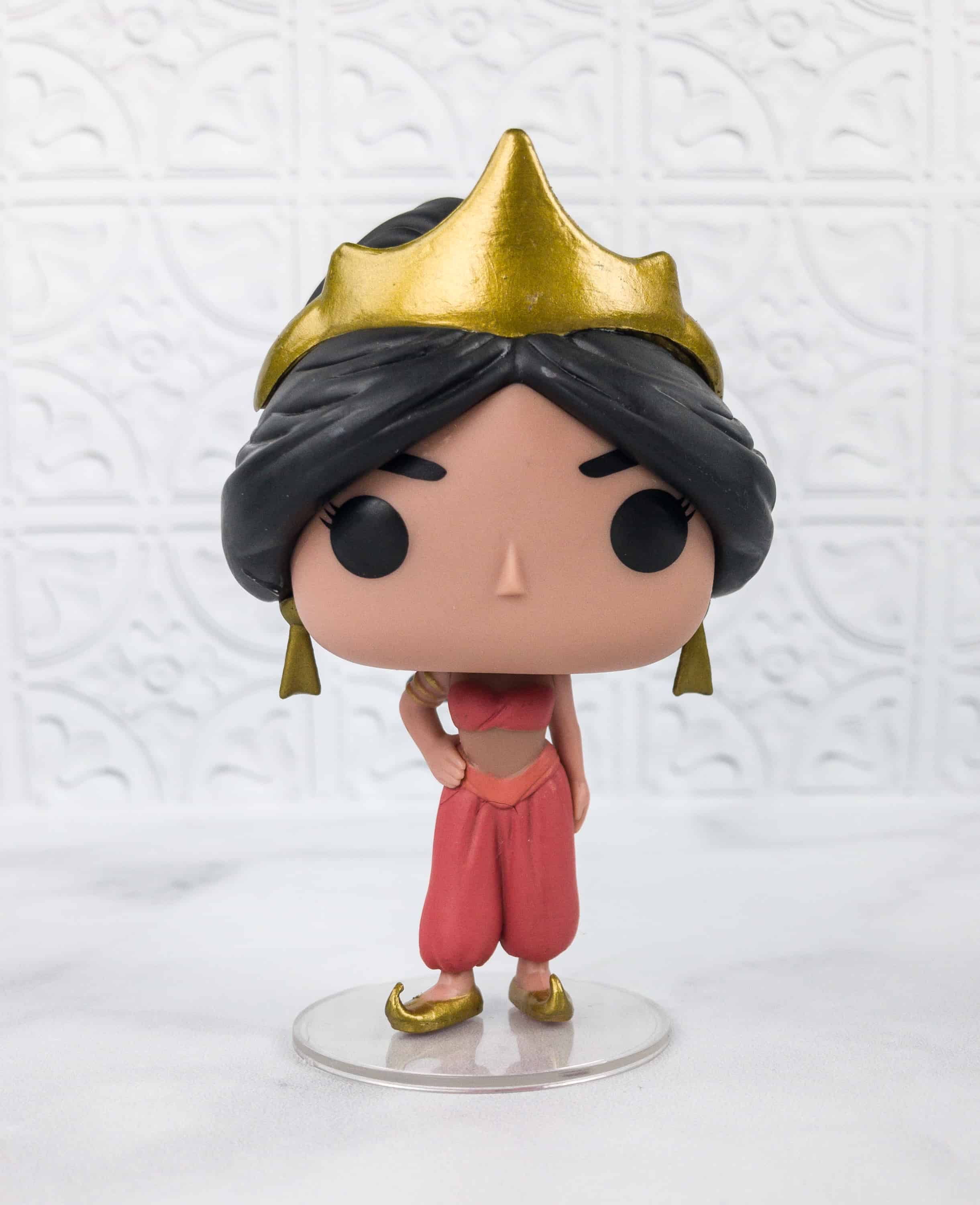 This look was based from the time when Jafar made her a slave.
He made her wear this red outfit with several golden accessories, including a pair of dangling earrings, and a crown.
Her hair is also tied up in a high ponytail.
Whatever she wears or how she looks, she is still the adventurous, brave, and beautiful princess of Agrabah! This is a fantastic addition to our Disney collection!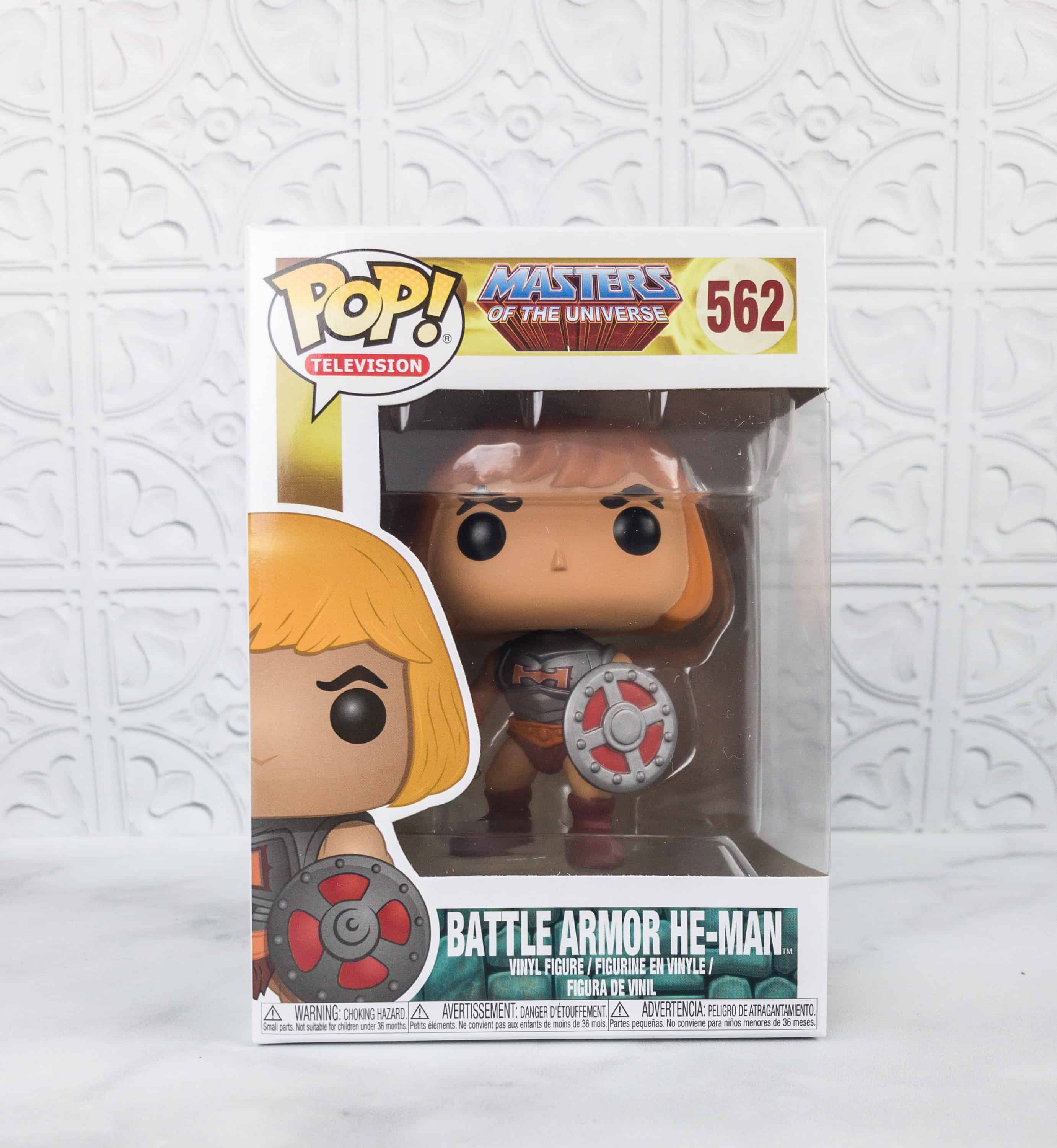 Masters Of The Universe Funko Pop! Battle Armor He-Man Vinyl Figure ($9.80) We got Prince Adam's alter-ego, and my husband is so happy with his Valentine gift!
Aside from the battle armor He-Man, you can also get Beast Man, Battle Armor Skeletor, Merman, Evil-Lyn, Orko, and Stratos.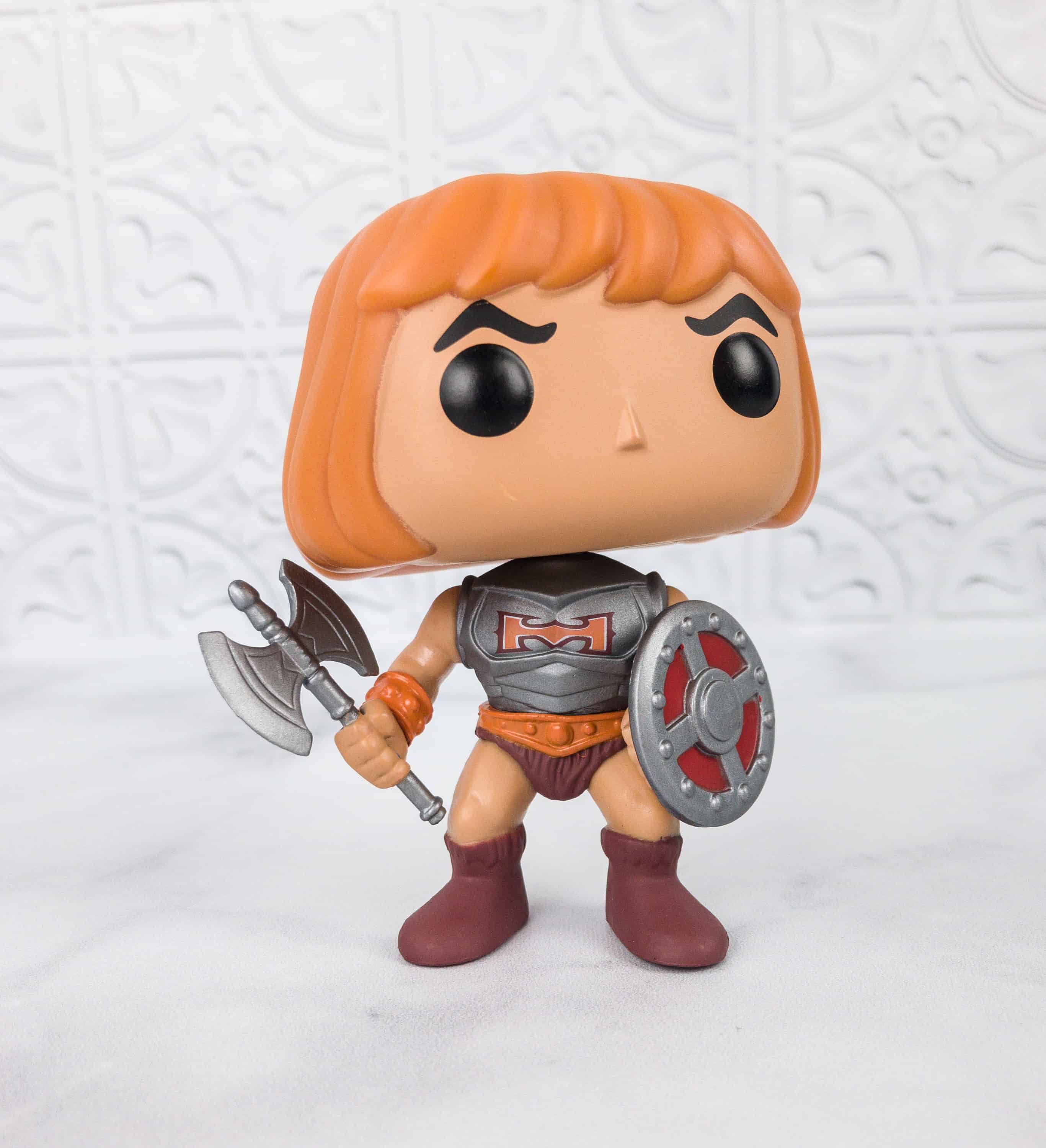 He-Man is the principal character of a series of comic books and several animated television series, Masters of the Universe. He is characterized by his superhuman strength.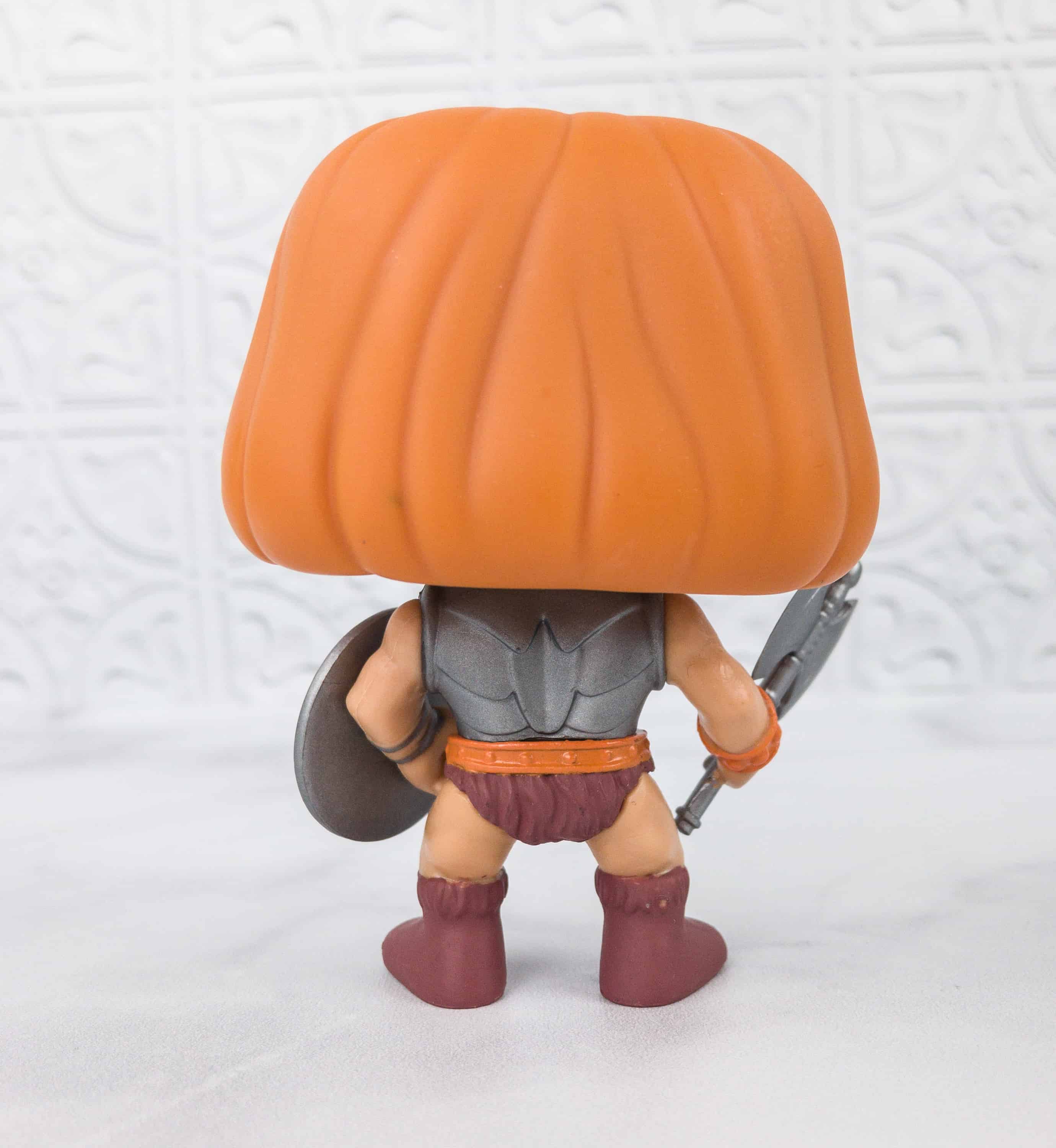 His almost shoulder length blonde hair is one of his most distinct characteristics. He also has bulging muscles, as he is known as the most powerful man in the universe! Move over, Superman!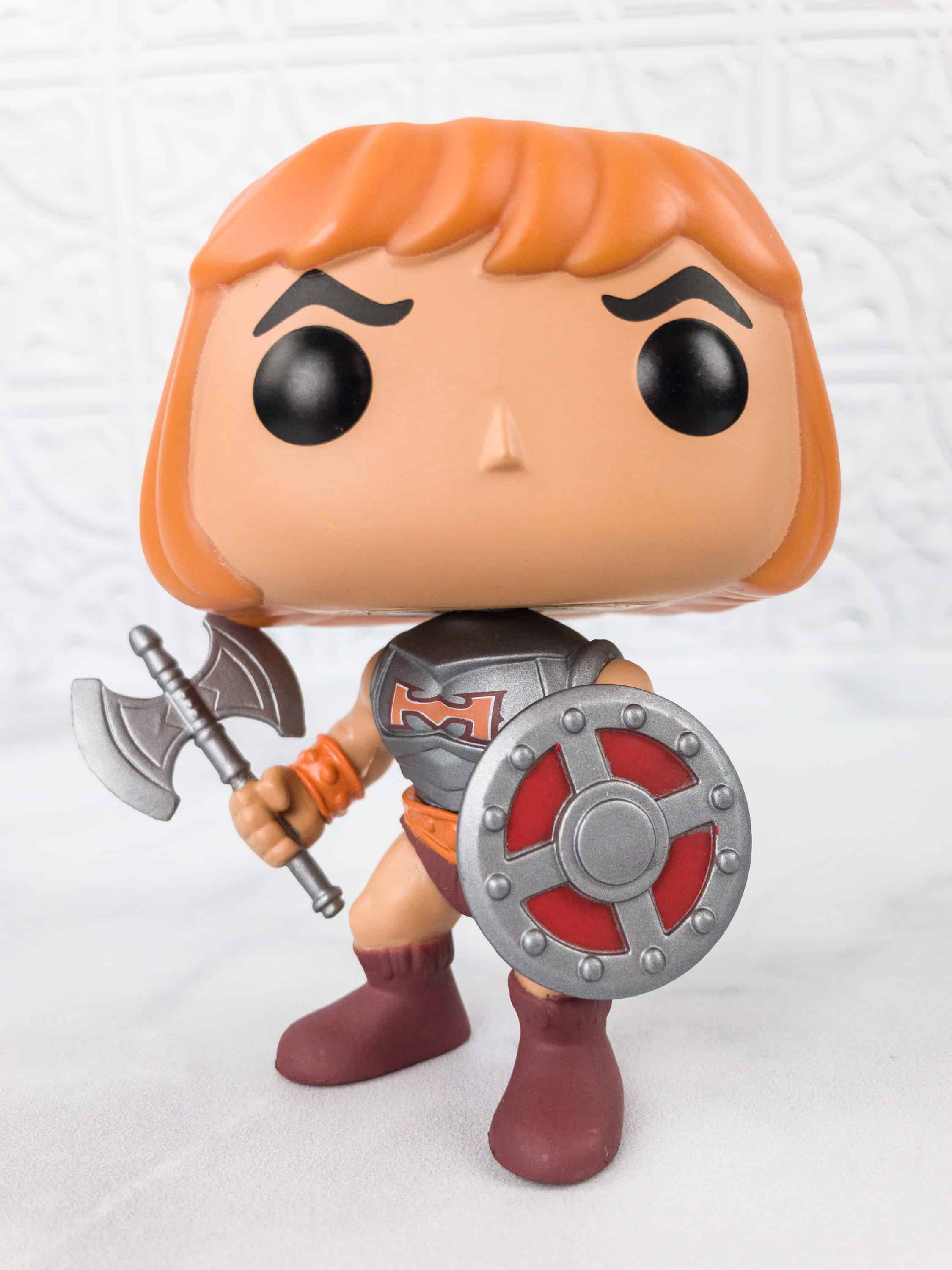 This POP version of He-Man is wearing his battle armor, and yielding the power sword and battle axe.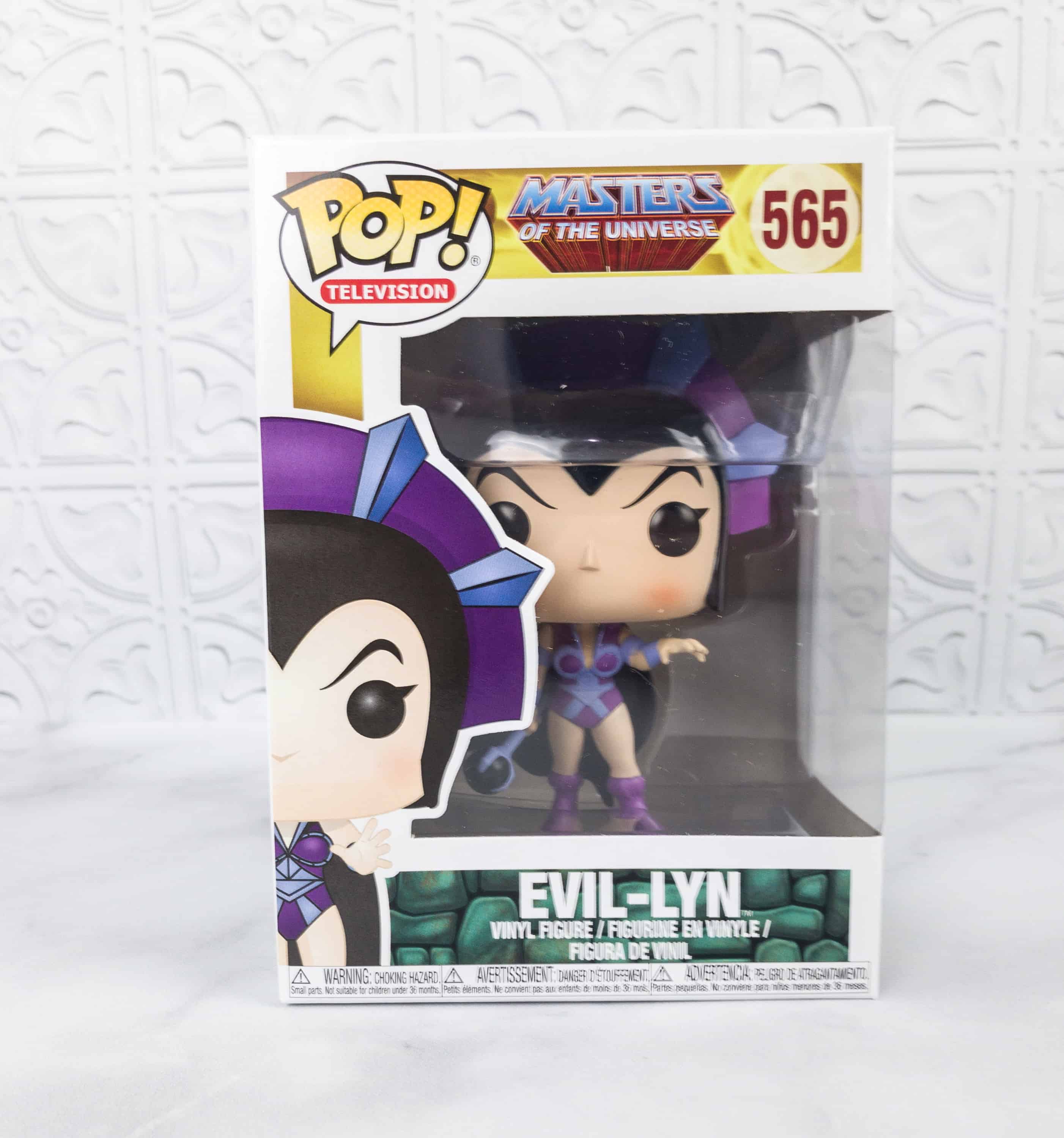 Masters Of The Universe Funko Pop! Evil-Lyn Vinyl Figure ($9.90) We got another character from Masters of the Universe! It's Evil-Lyn!
Evil-Lyn is an evil witch who aids Skeletor as his second-in-command with her powers of darkness.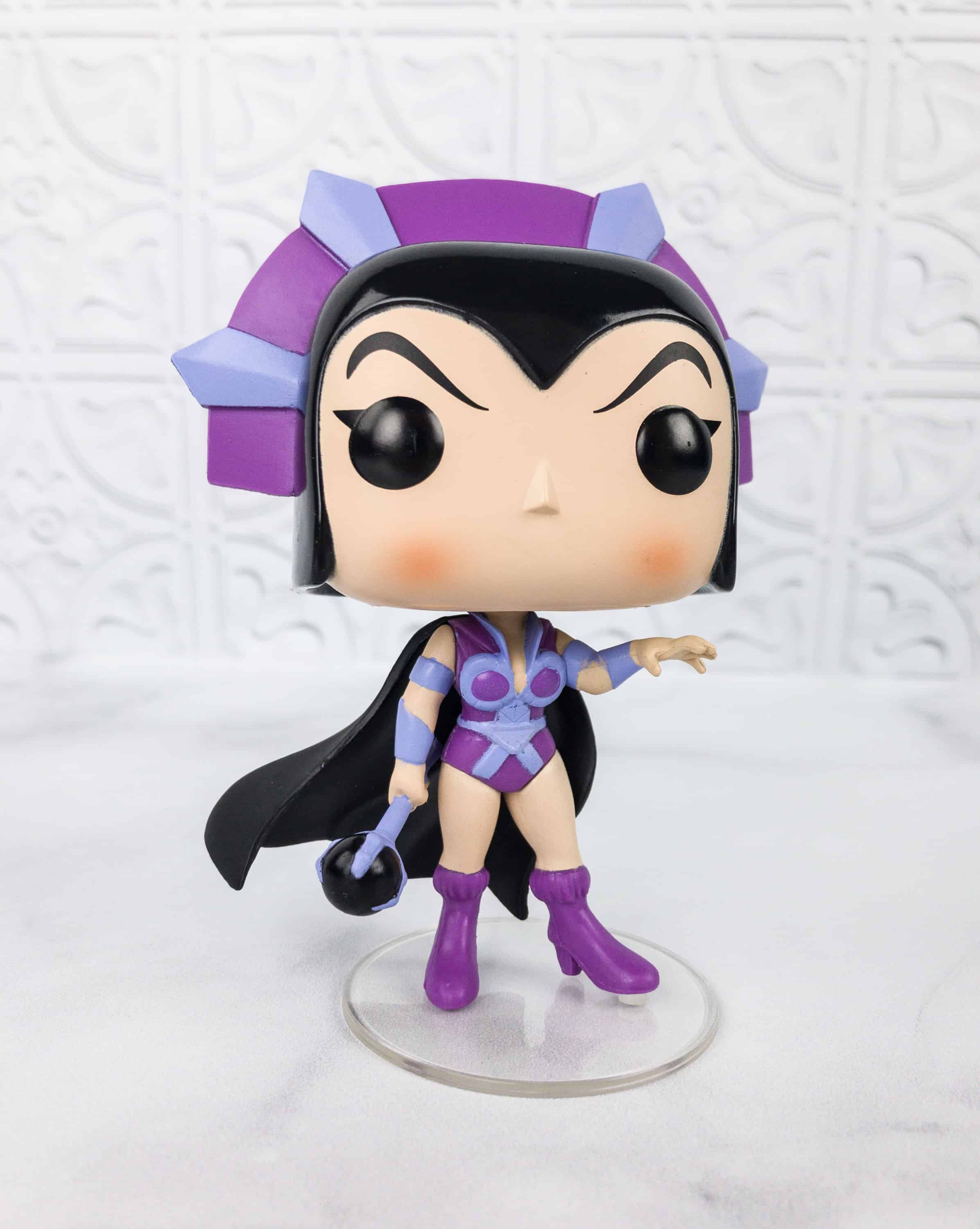 Evil-Lyn was introduced in the series for gender diversity, to add a female Evil Warrior.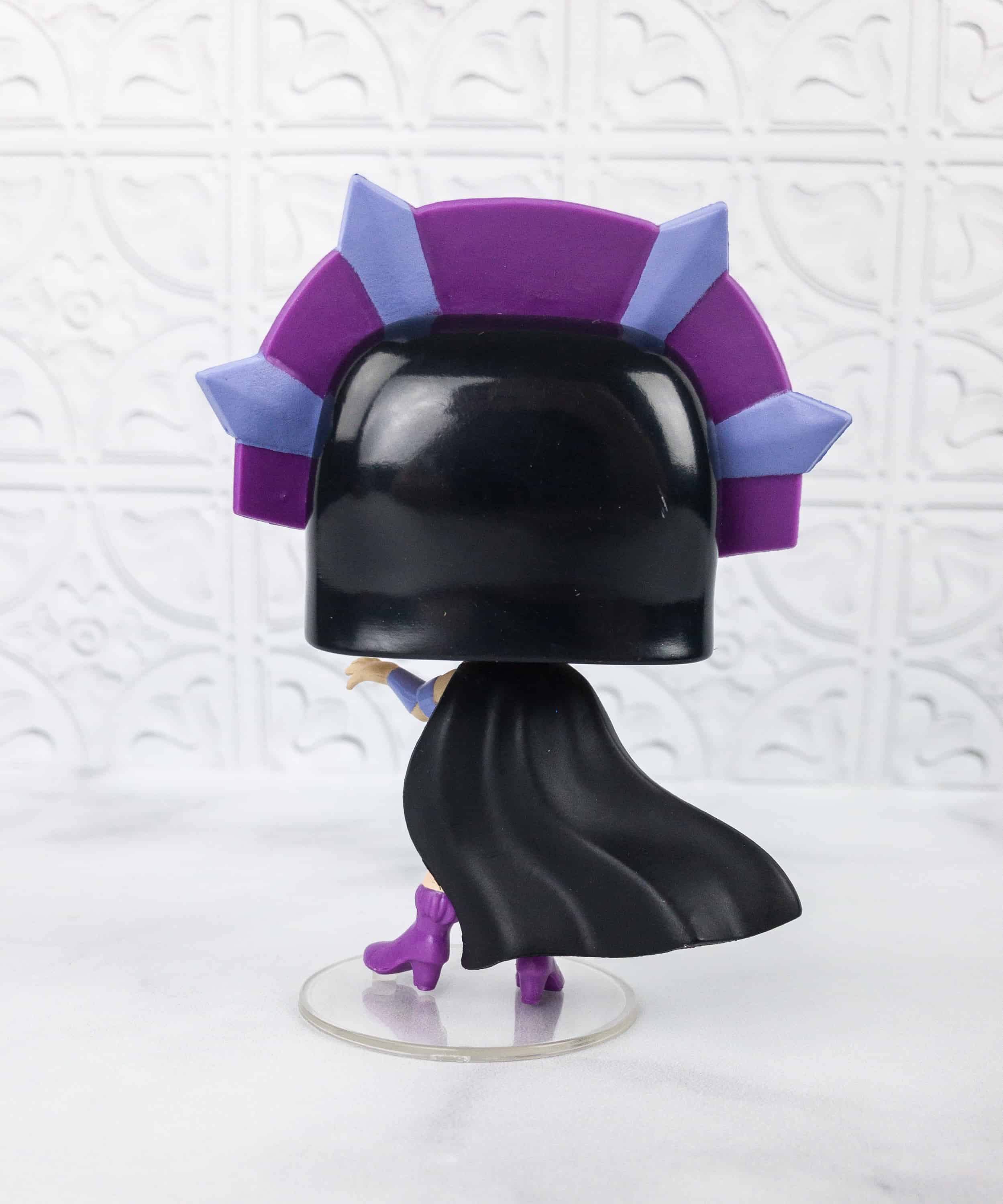 The details on this POP is so impressive, and I like that she's wearing purple!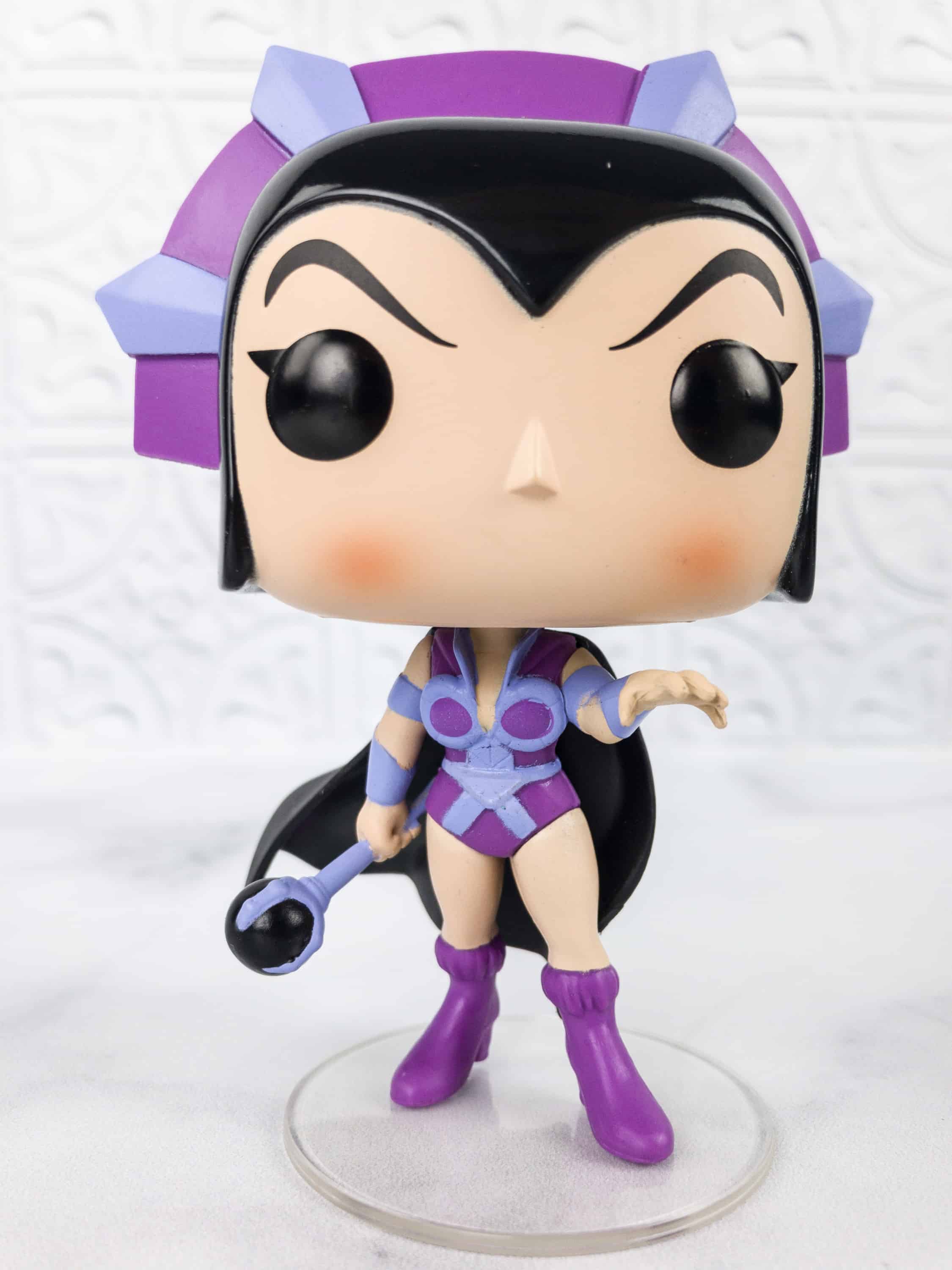 Evil-Lyn is yielding her magic staff and donning her more elaborate costume, much closer to the recent animations. She's wearing her purple one piece suit, black cape, purple headdress, and purple boots.Look at those eyebrows, she's really telling us how EVIL she is!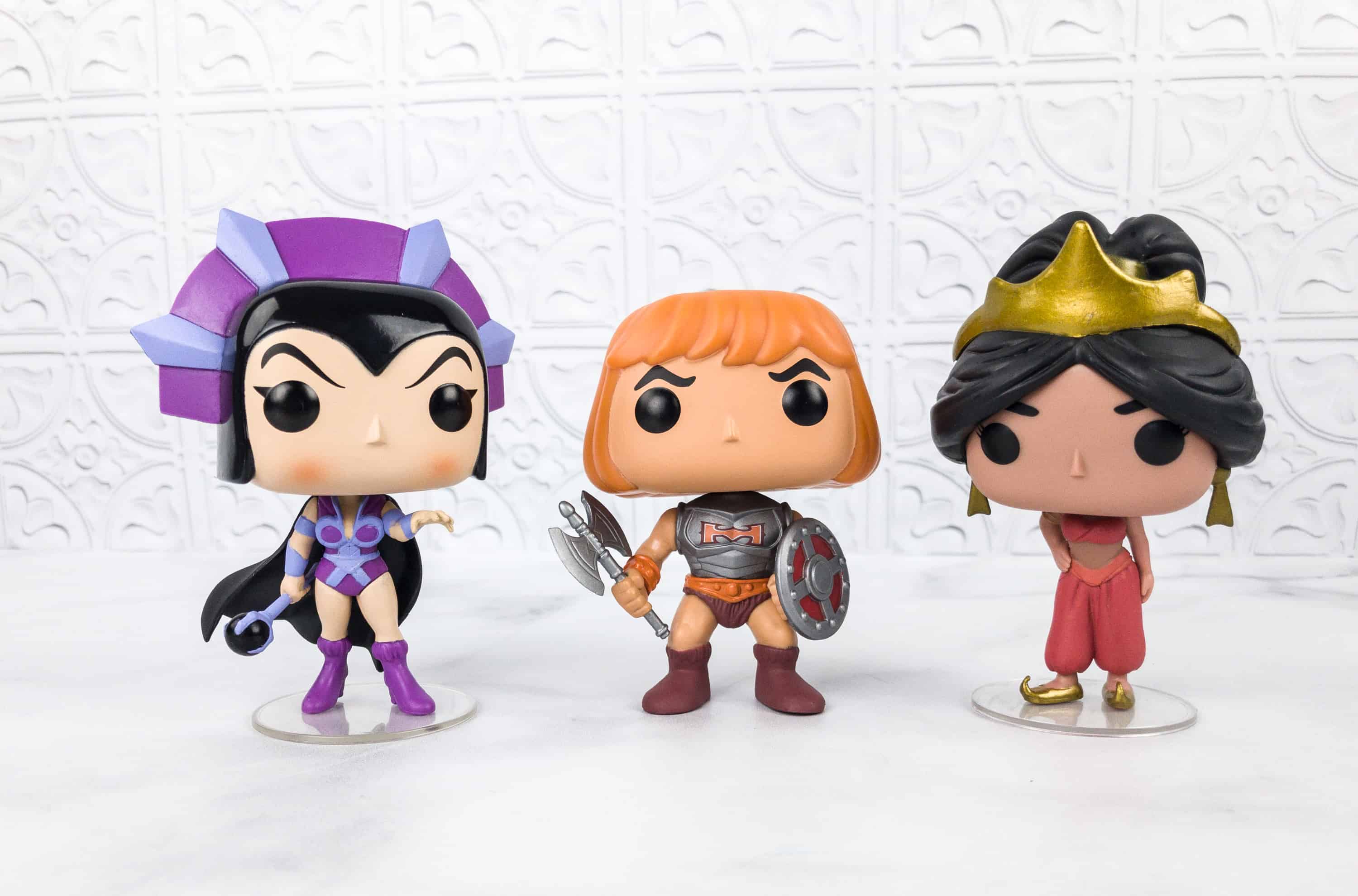 We love everything we got for this month!
Getting a different costumed Princess Jasmine is cool, but getting 2 characters from the Masters of the Universe is waaay cooler! Of course, my husband is really ecstatic about the He-Man figure. Another great thing is that everything came in pristine condition, so we're really happy! Pop In A Box is such a perfect subscription for Funko collectors. They have a system that makes sure that you won't get a duplicate, just don't forget to update your tracker! They have all sorts of Pops and all the new releases. Looking forward to more cool POPs from the future boxes!
Note – Since Funko just announced the next 6 months of POPs it's a really great time to update your tracker NOW with wants & don't wants!
Have you tried Pop In A Box?