Pet Treater is a monthly dog treat, toy, and accessory box. Each box shipped results in a bag of treats, toy or accessory donated to a shelter in need. Choose from 3 size options (based on weight) to find the right fit for your furry friend – Small (0-20 pounds), Medium (21-50 pounds), and Large (51 + pounds).
This is a review of the small dog box intro box.
DEAL: For a limited time new Pet Treater subscribers can use code BARKICECREAM at checkout to receive Two Free Pints of Puppy Cake Ice Cream your first box, OR use LOVE-PT5 to take $5.00 off your first box.
Codes cannot be combined, and are only valid on your first box.
FYI: FIRST TIME subscribers will receive a first time box, which is full of past favorites and will NOT be a themed box.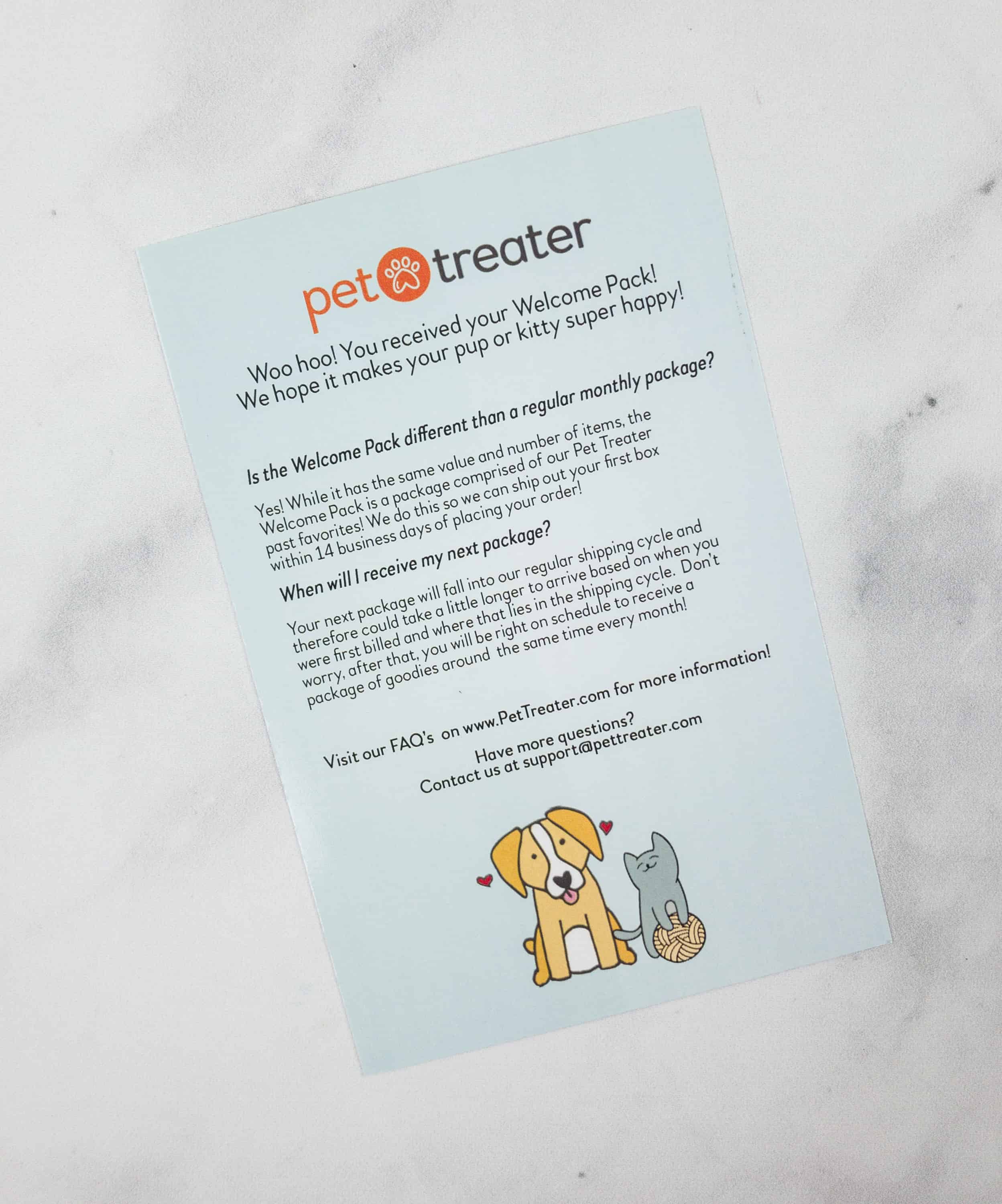 Welcome Pack is a bundle of items that consists of past Pet Treater favorites and is shipped within 14 days of your signup!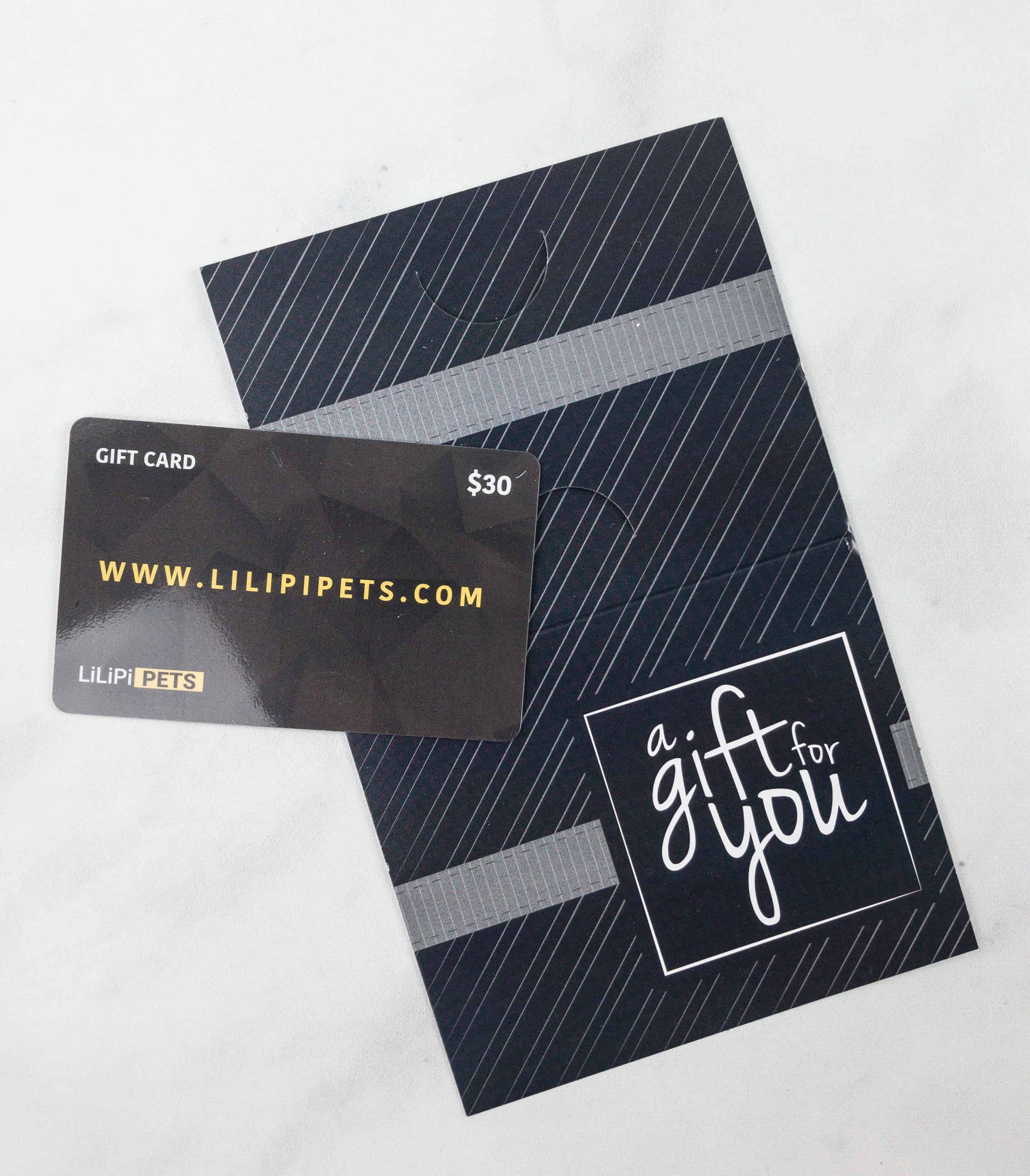 Included in the box is a $30 worth of gift card from lilipipets. Do I want my dog on a pillow? ABSOLUTELY! This is awesome!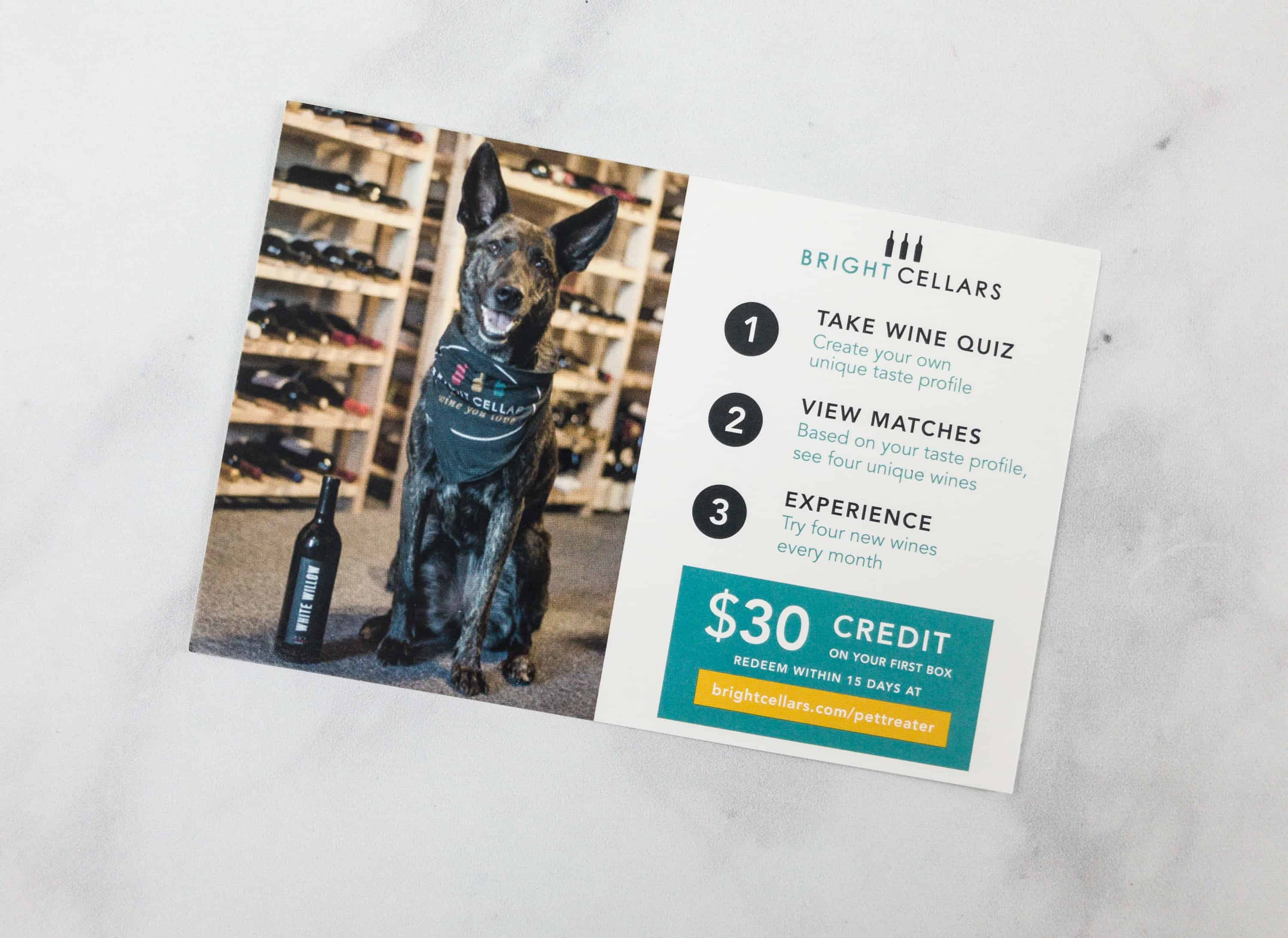 They also included a Bright Cellars card with a $30 credit on your first purchased box!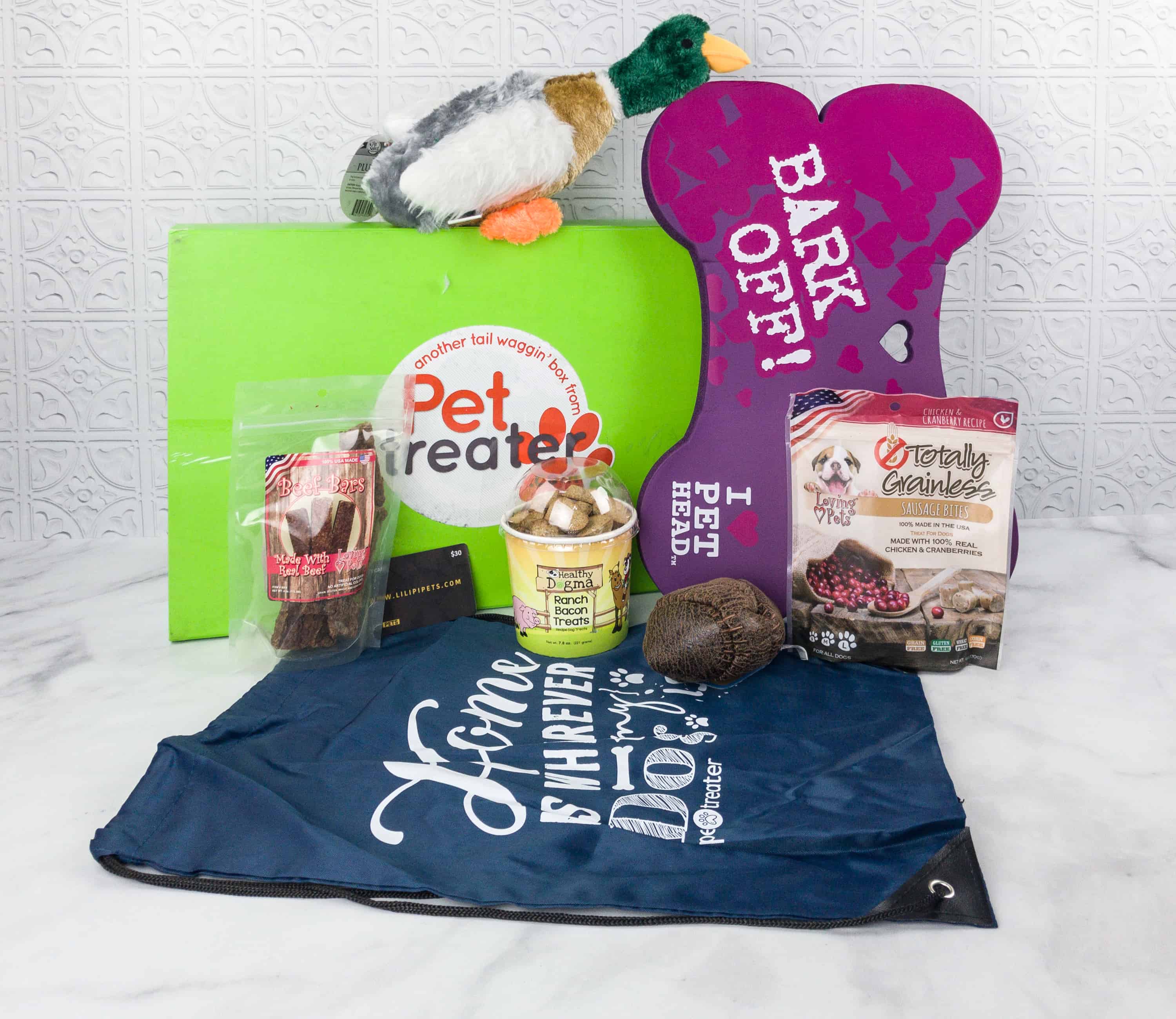 Everything in our Pet Treater Welcome Pack!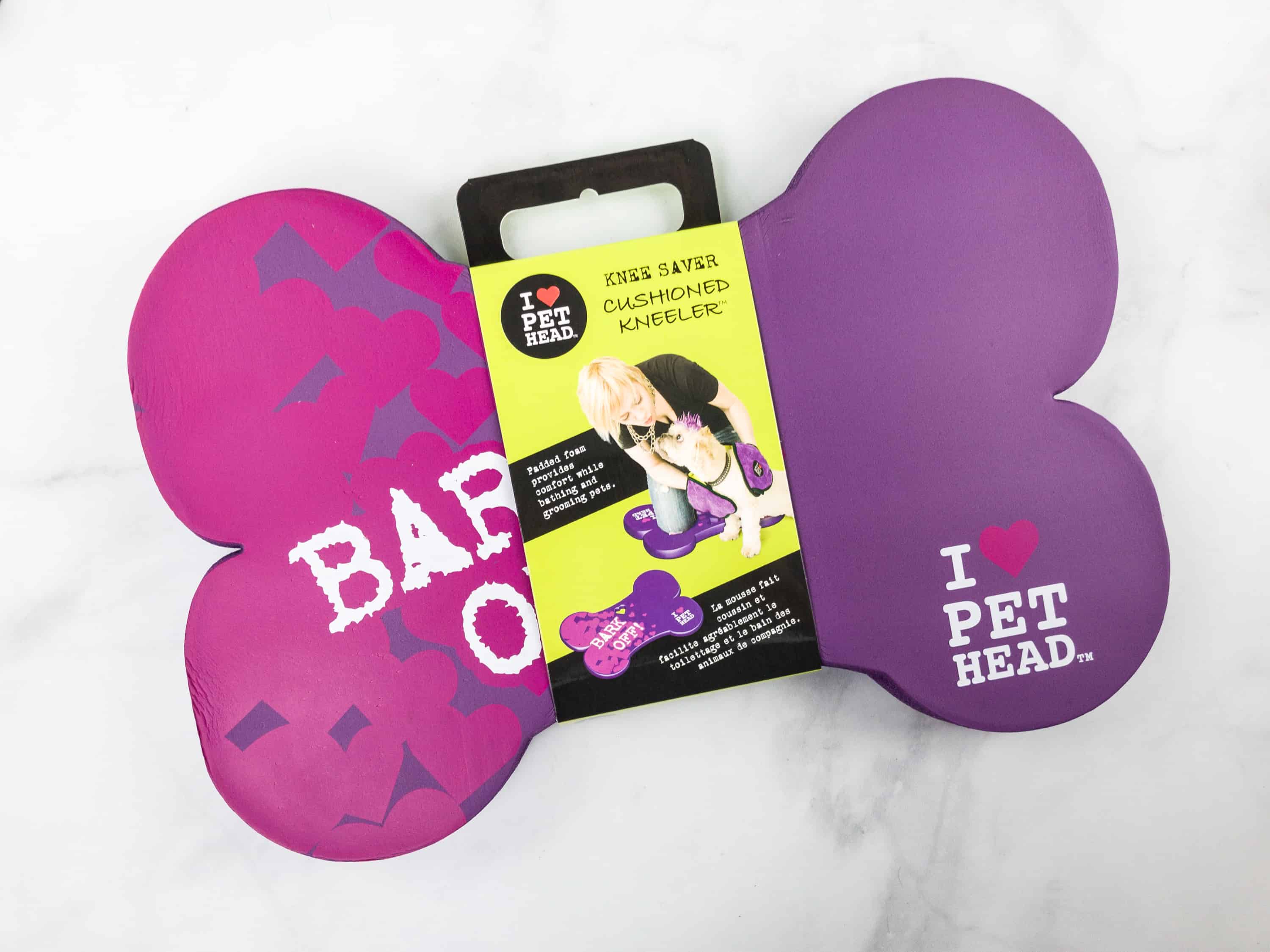 Pet Head Knee Saver Cushioned Kneeler This vibrantly-colored bone-shaped cushion provides a soft foam filled padded mat to kneel on while grooming your dog, making it more comfortable for you to spend a longer amount of time kneeling down.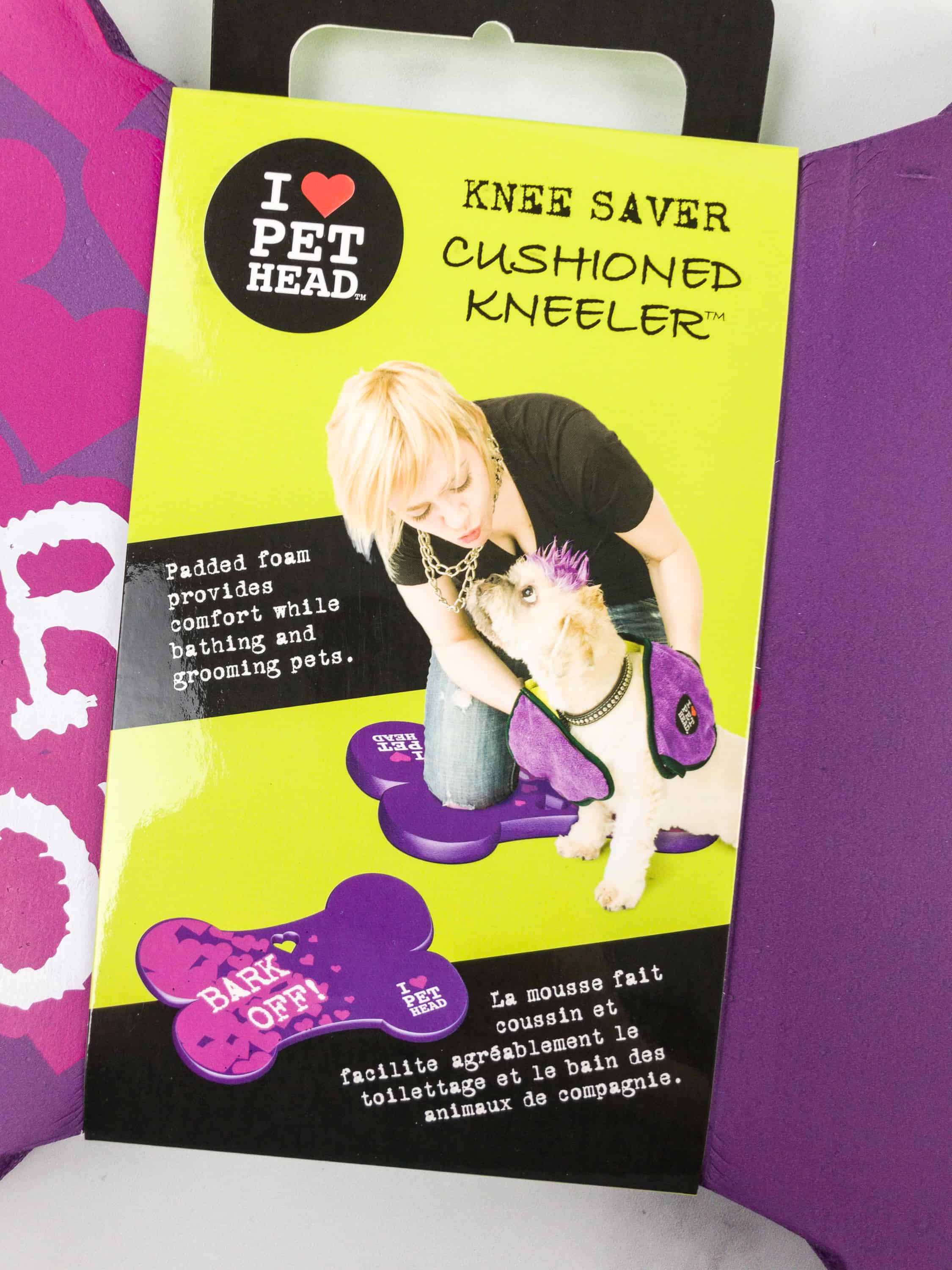 The mat is 43 centimeters long and 28 centimeters wide with 4 centimeters height.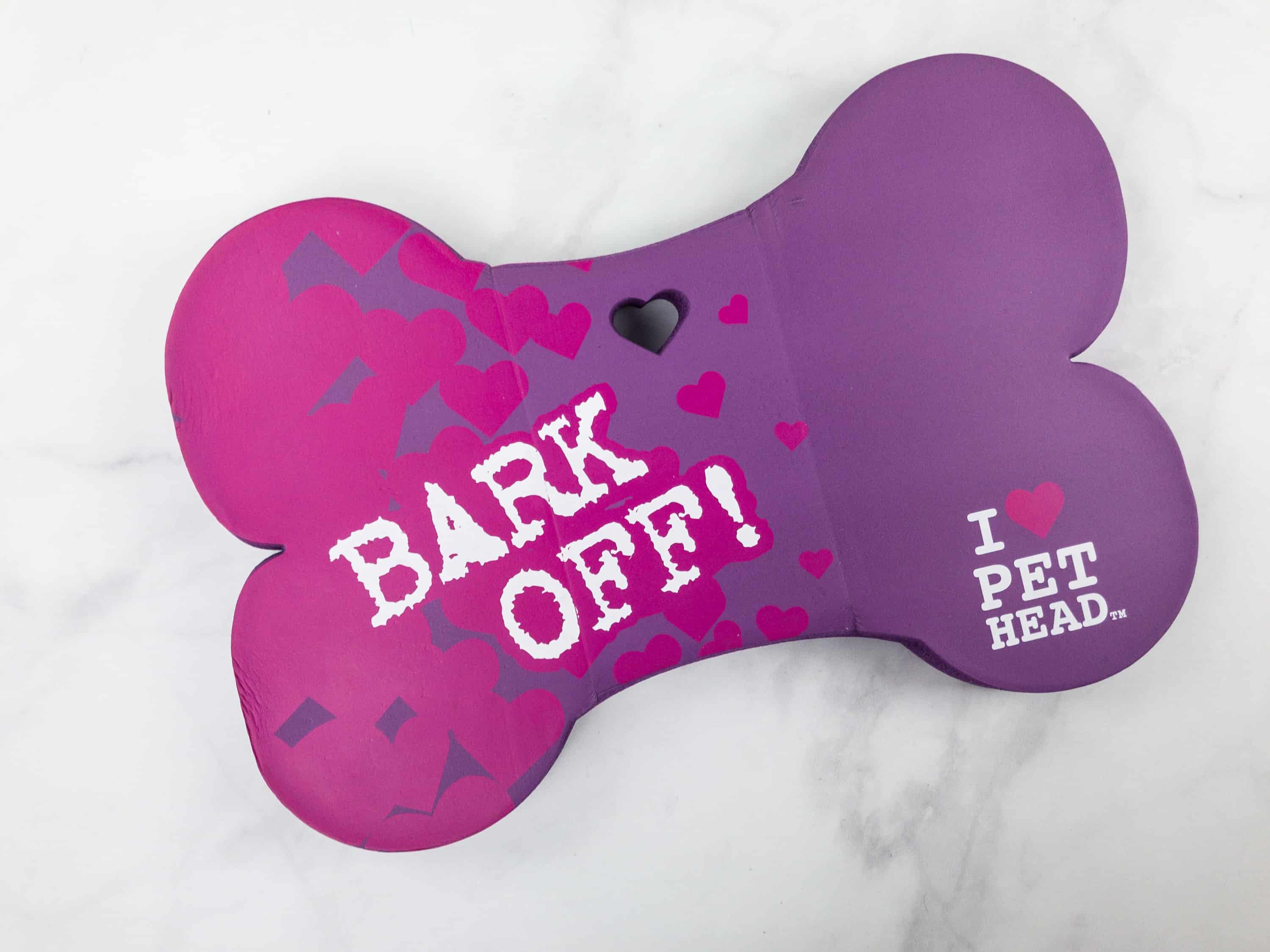 It's ideal to use beside the bath tub while cleaning your beloved pup.
Pet Treater Drawstring Statement Bag. It's such a cute bag and I definitely agree with the statement that home is wherever my dog is.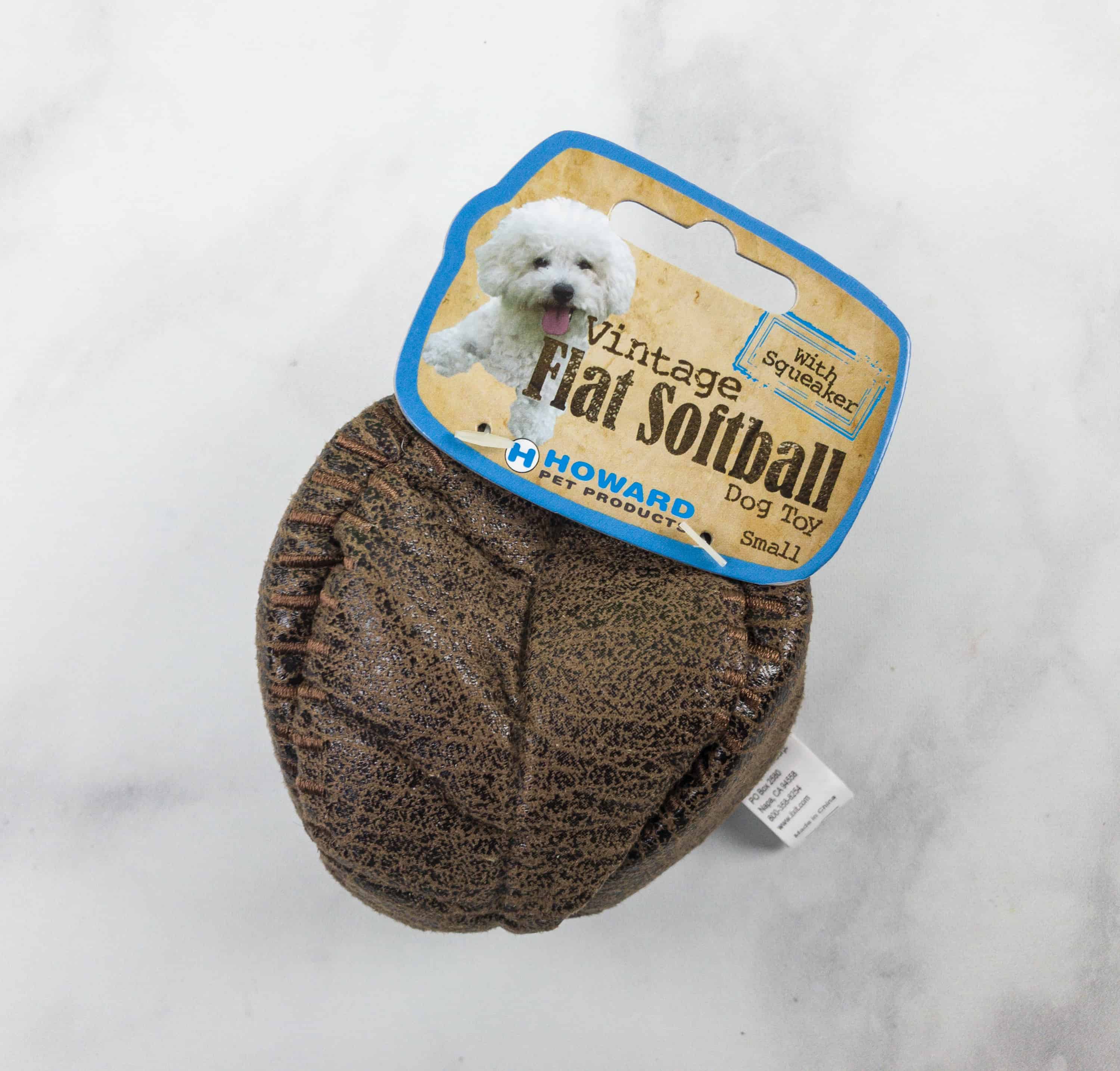 Howard Pet Product Vintage Flat Softball ($7.79) This vintage-designed softball dog toy is made of leather-like material. Each side is double stitched for durability.
Pet Select | Plush Duck Dog Toy ($7.50) This duck is 13 inches long and features a realistic quacking sound as it is squeezed. I had to laugh at my dog's reaction to the squeaker when he bit it! He really looks confused.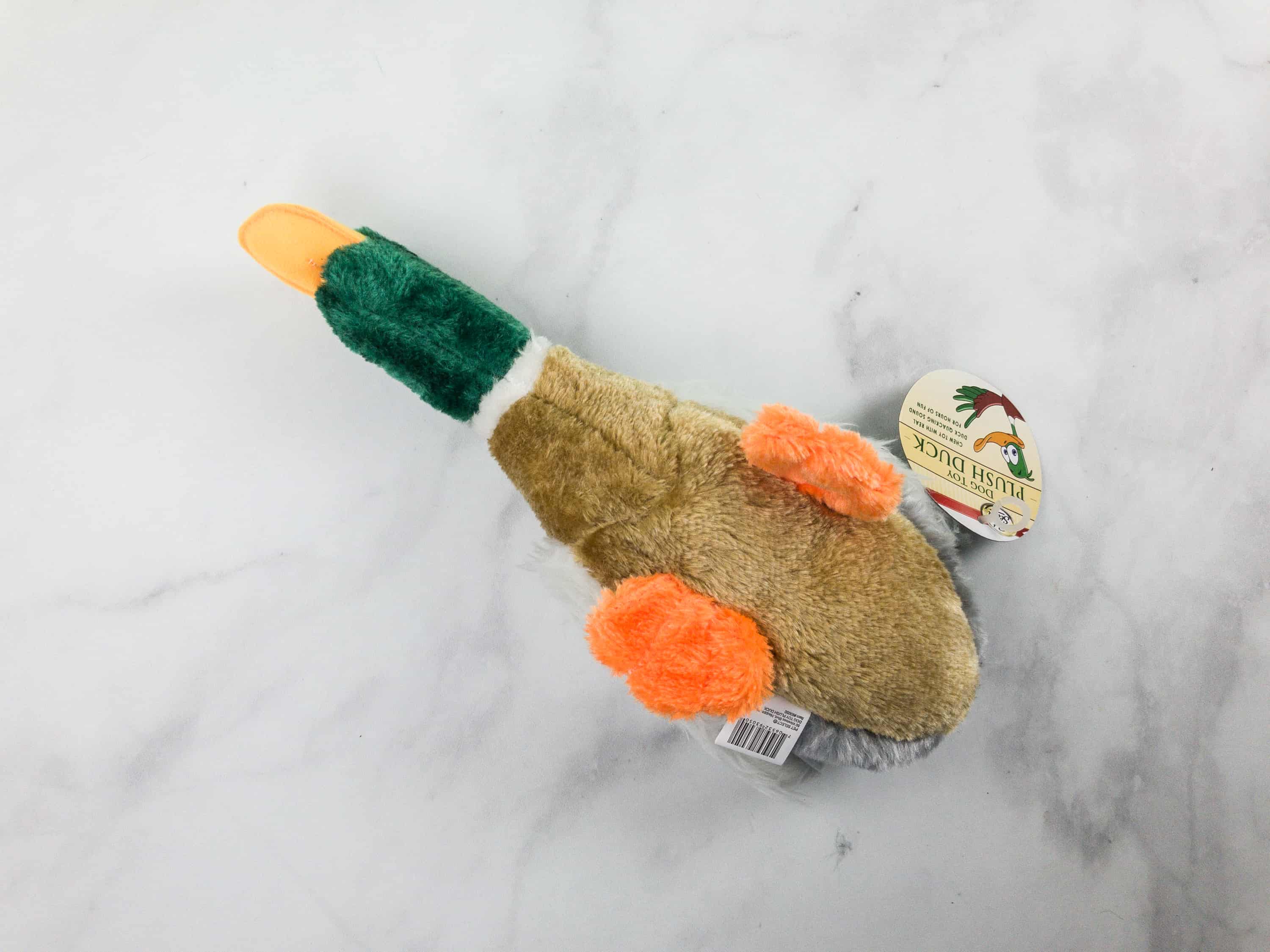 Loving Pets Totally Grainless Sausage Bites ($4.99) This yummy dog food is made with 100% real chicken and cranberries which are great source of essential amino acids and glucosamine that promotes bone health.
It has no artificial color or flavors, wheat, corn, or gluten that may harm your dog.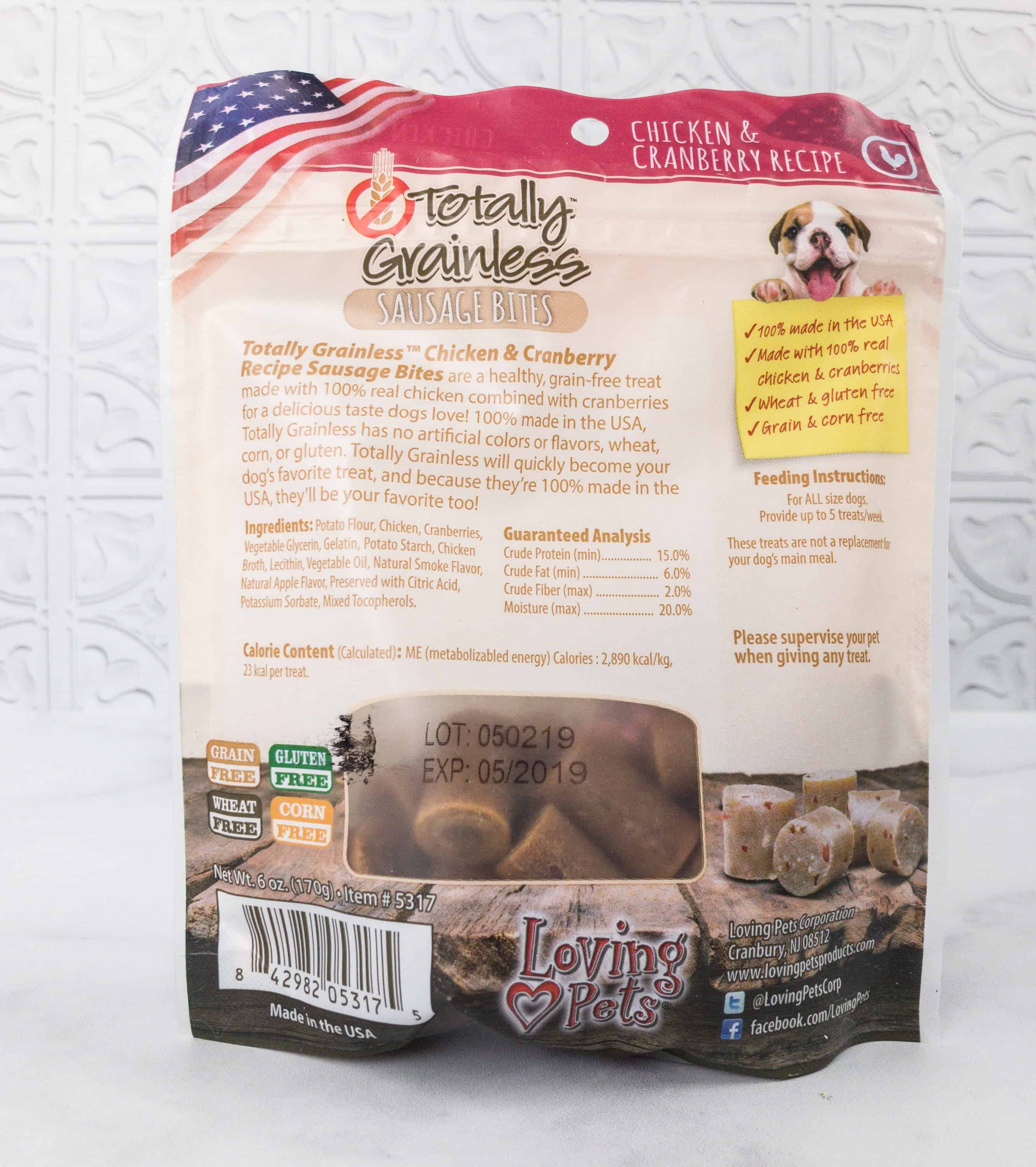 Totally Grainless sausage bites are a soft chew treat perfect for any size of dog. My dogs absolutely begged for this sausagey snack!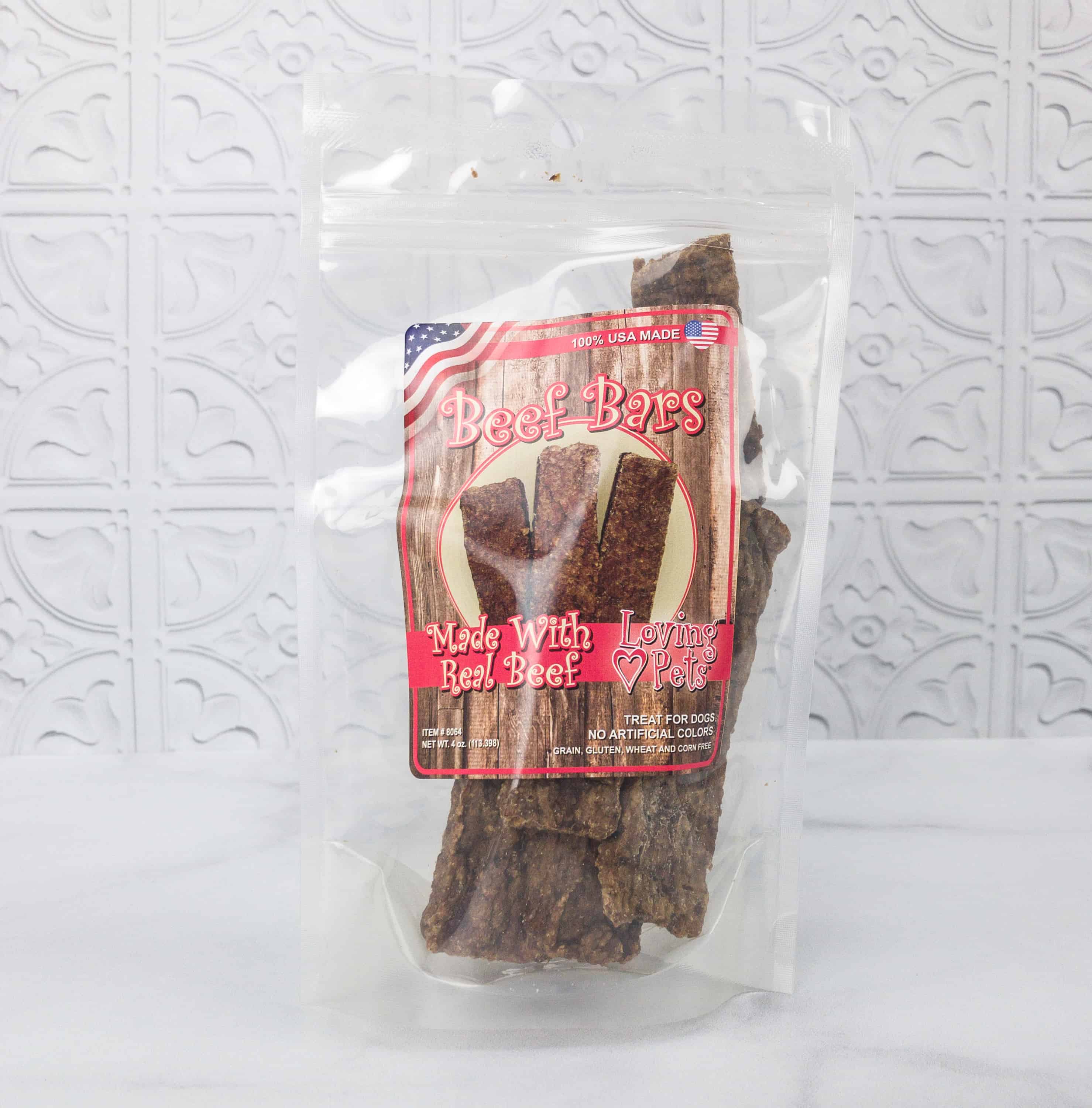 Loving Pets Beef Bars – SIMILAR ($6.01) These bars are made with 100% beef. To preserve its freshness, these underwent a slow cooking process for a delicious crunch that dogs can't resist.
The packaging was resealable, which means we can save some later and not sacrifice the quality of the treats. The back of the packaging shows the feeding guidelines, nutritional content and suggested daily amount of servings per size of the dog.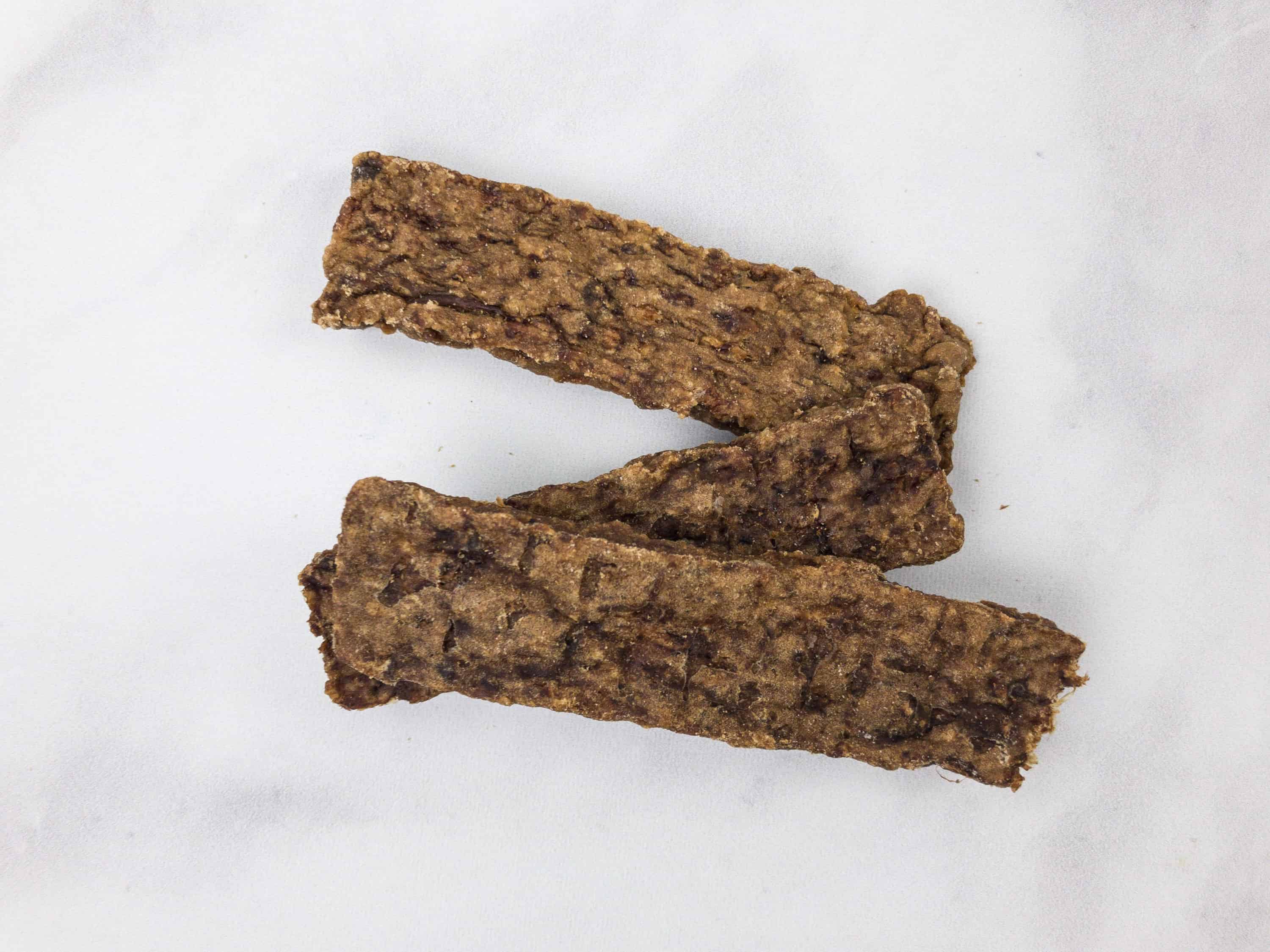 It doesn't contain any additives, by-products, or preservatives. Our pups loved these. You can also break the bars into smaller pieces to give as a treat or reward.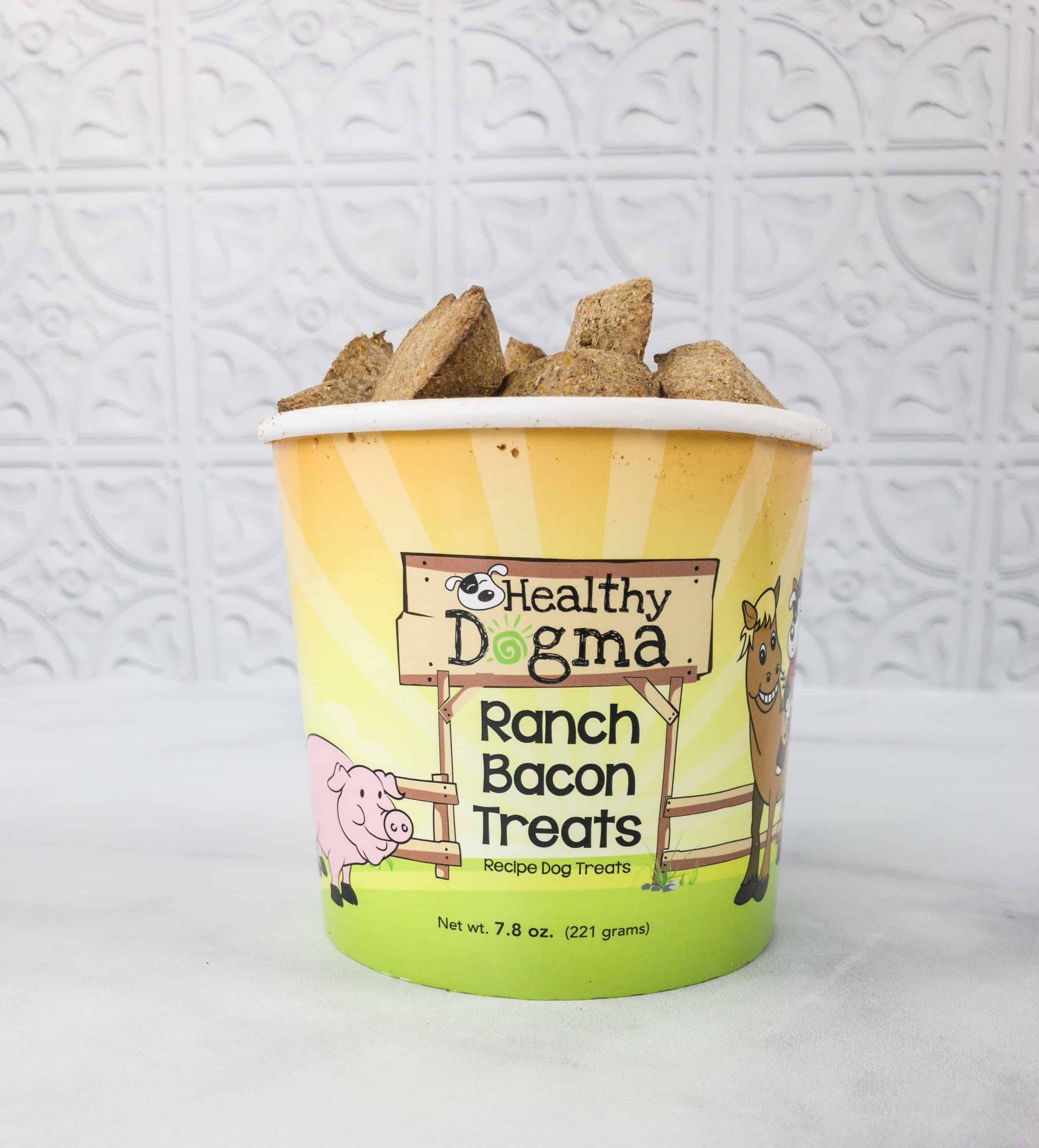 Healthy Dogma Ranch Bacon Treats ($4.33) These all-natural grain treats are flavored with bacon, and arrived in a cute bucket packaging with a plastic lid.
It came just in time for Valentine's. What better way to celebrate the day of hearts with the pups than these heart-shaped treats!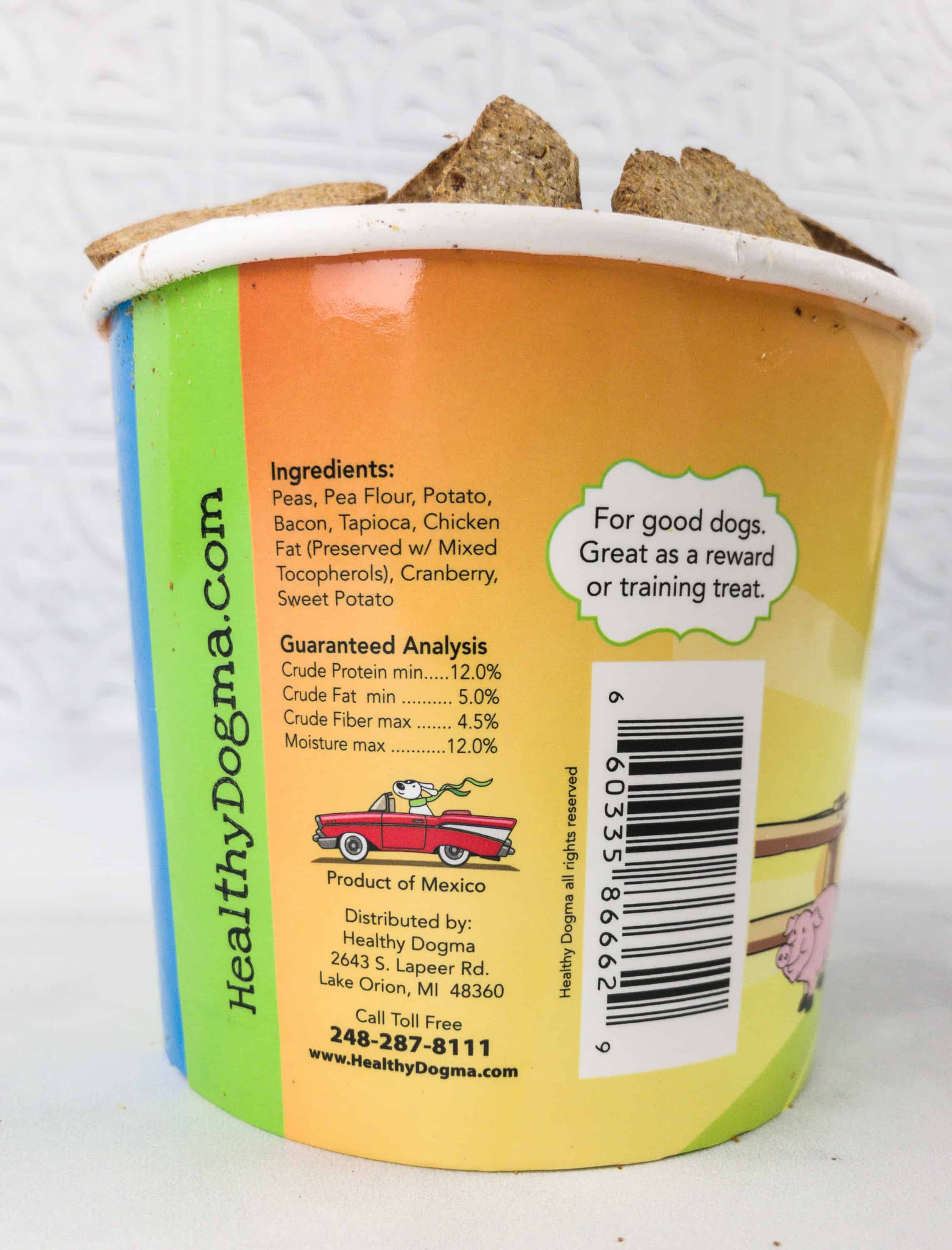 These are also ideal as a reward or training treat. My dogs love this brand and this new flavor was no exception!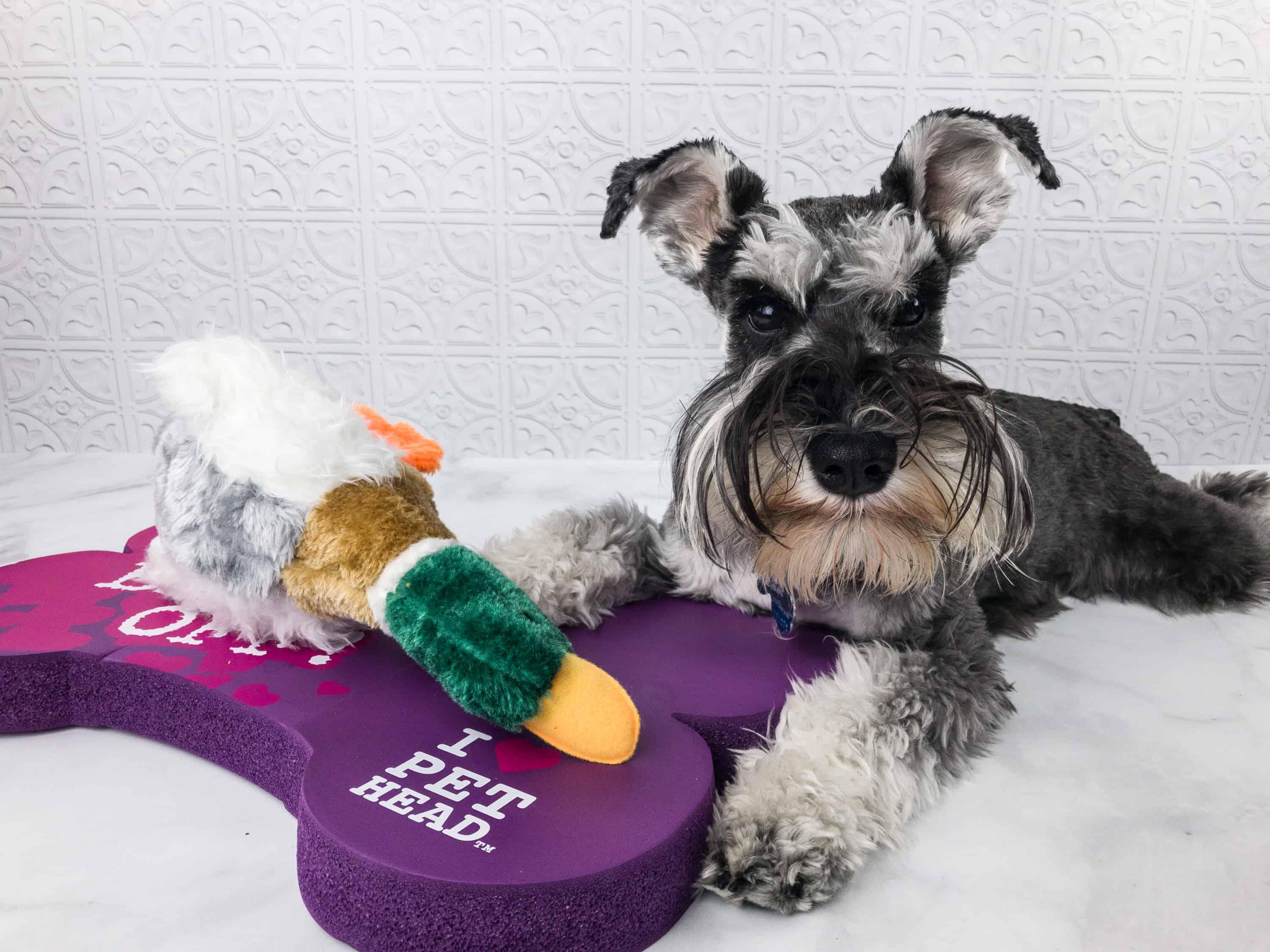 Well, Dean liked his new toy! After playing with the duck, he even made the knee saver cushioned kneeler its bed.
Pet Treater Welcome Pack is awesome! The toys are cute and durable, while the treats are all healthy and delicious. No wonder all these are past favorites! They even included items that humans can use, like the kneeler and the drawstring bag. Overall, it's a great welcome box because it made both the dogs and the humans delighted with the selection!
Have you tried Pet Treater yet? Share your thoughts with a comment below.