New Pet Treater subscribers can use code LIONMANE at checkout to a free dog costume with your first box Dog Box OR Dog Box – Mini!  Valid until 2/26.
This adorably ferocious wig fits LARGE dogs only, and will easily make them feel like the KING OF THE DOG PARK!
See our reviews of this dog subscription box to find out more about Pet Treater!
Your first box will be an intro box similar to the one we recently received!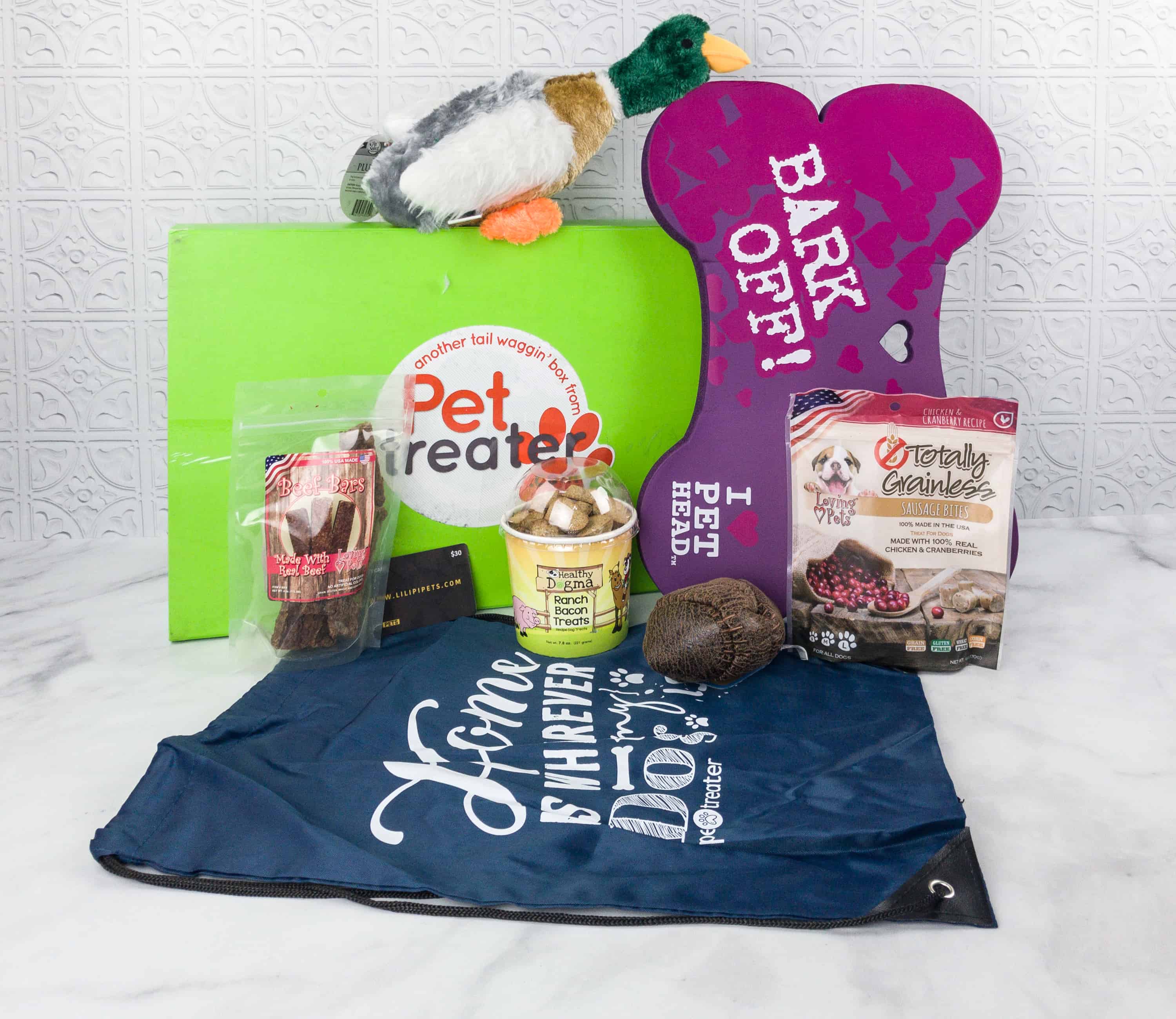 Visit  Pet Treater to subscribe!