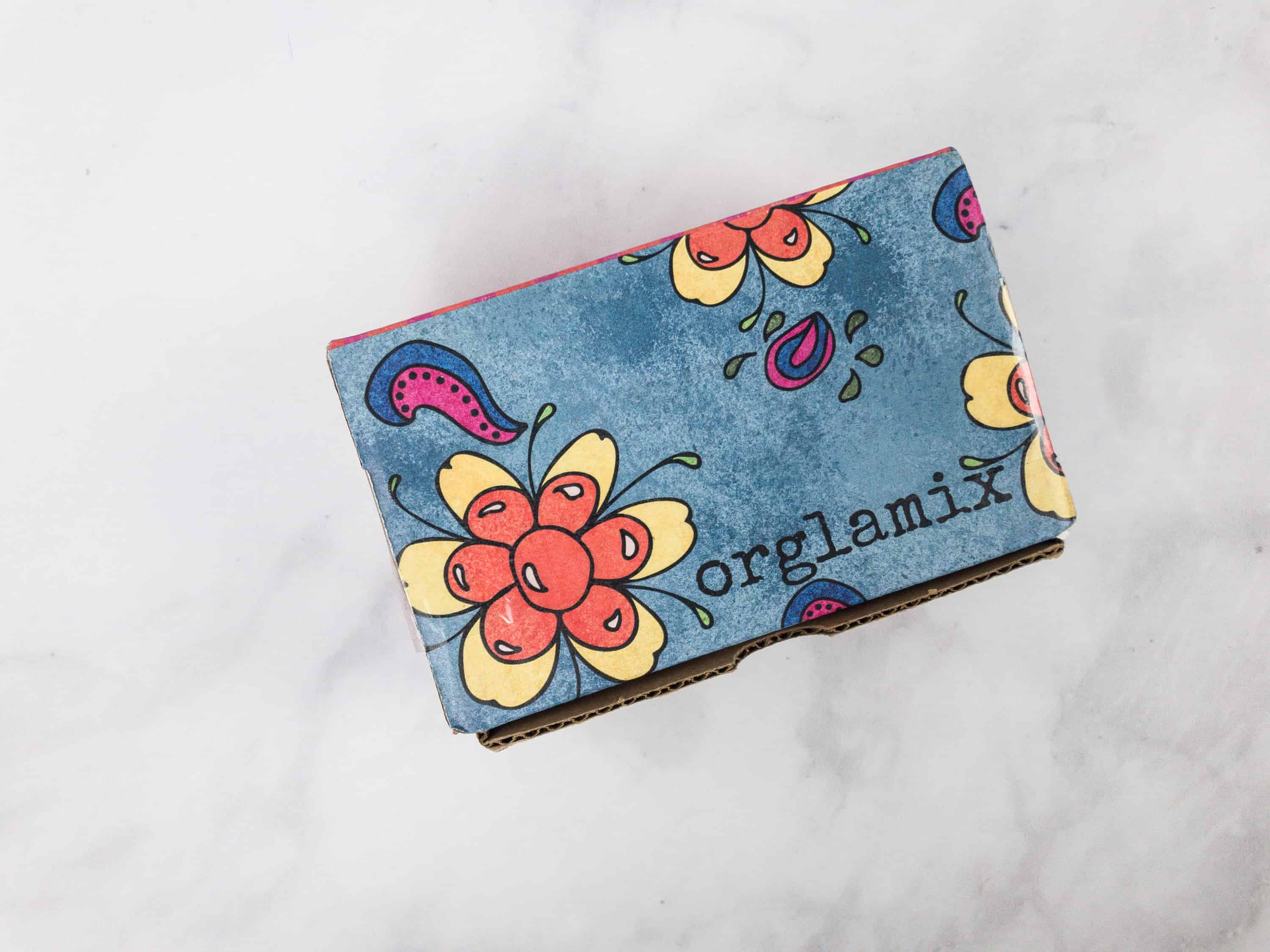 Orglamix is a monthly vegan beauty and makeup subscription box. Every month you'll get vegan natural beauty products with a cute monthly theme! Some months are more skin care and body care focused, others have a good dose of Orglamix mineral makeup.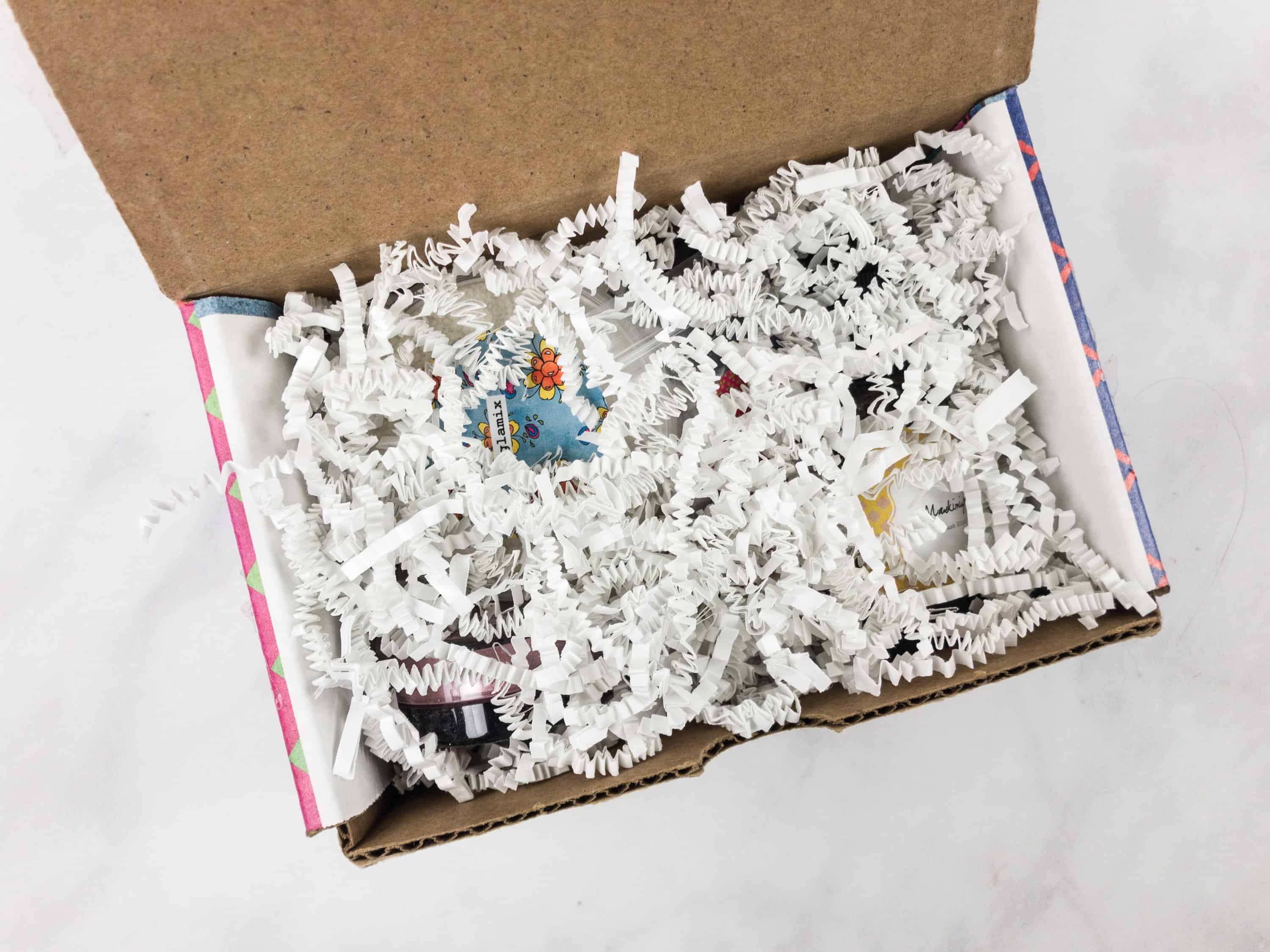 DEAL: Save $5 on your first month with coupon code CRATEJOY.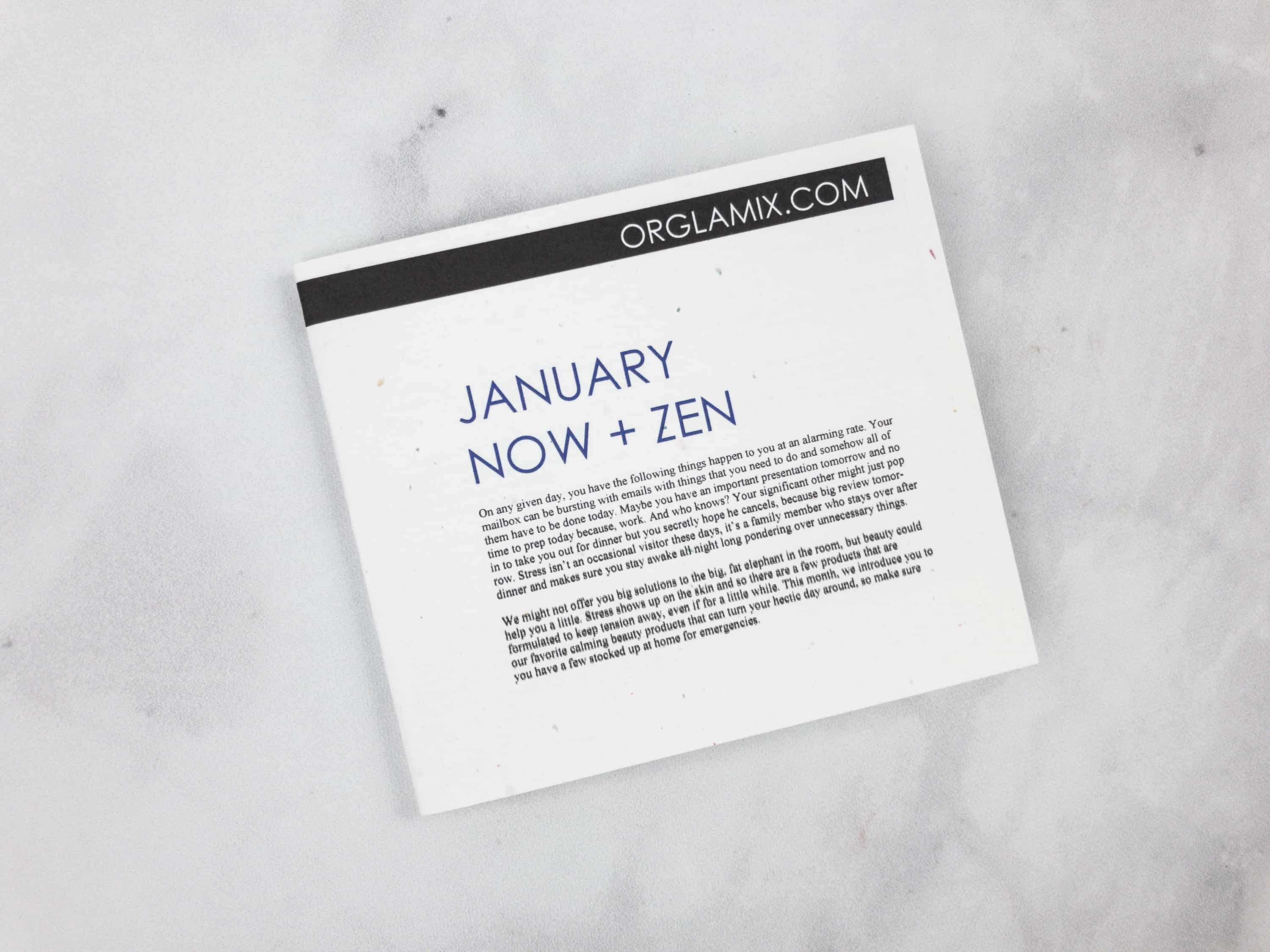 The January theme was Now + Zen.
The information card has details on every item plus useful tips.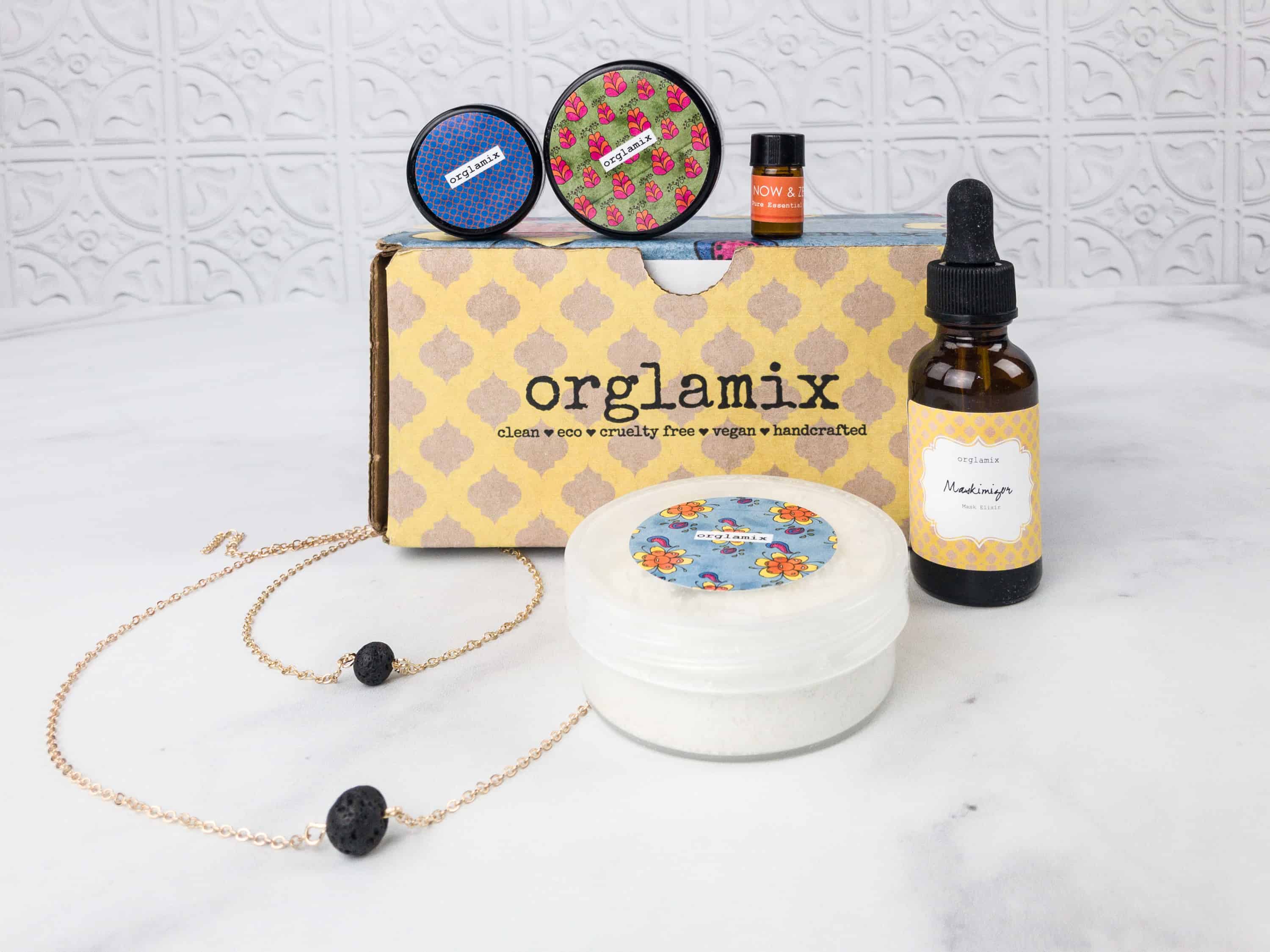 Everything in the January 2018 Box!
Now & Zen Essential Oil Blend ($5) This essential oil is a blend of orange and grapefruit. It's sweet and citrusy, but not too strong. I really love this scent, it's energizing and calming.
Lava Stone Diffuser Necklace ($9) Lava stones are black porous balls that are known to have healing capabilities. In this necklace, the lava stone is used both as a pendant and an oil diffuser. Just add a few drops of your favorite essential oil, wear it, and go about your day.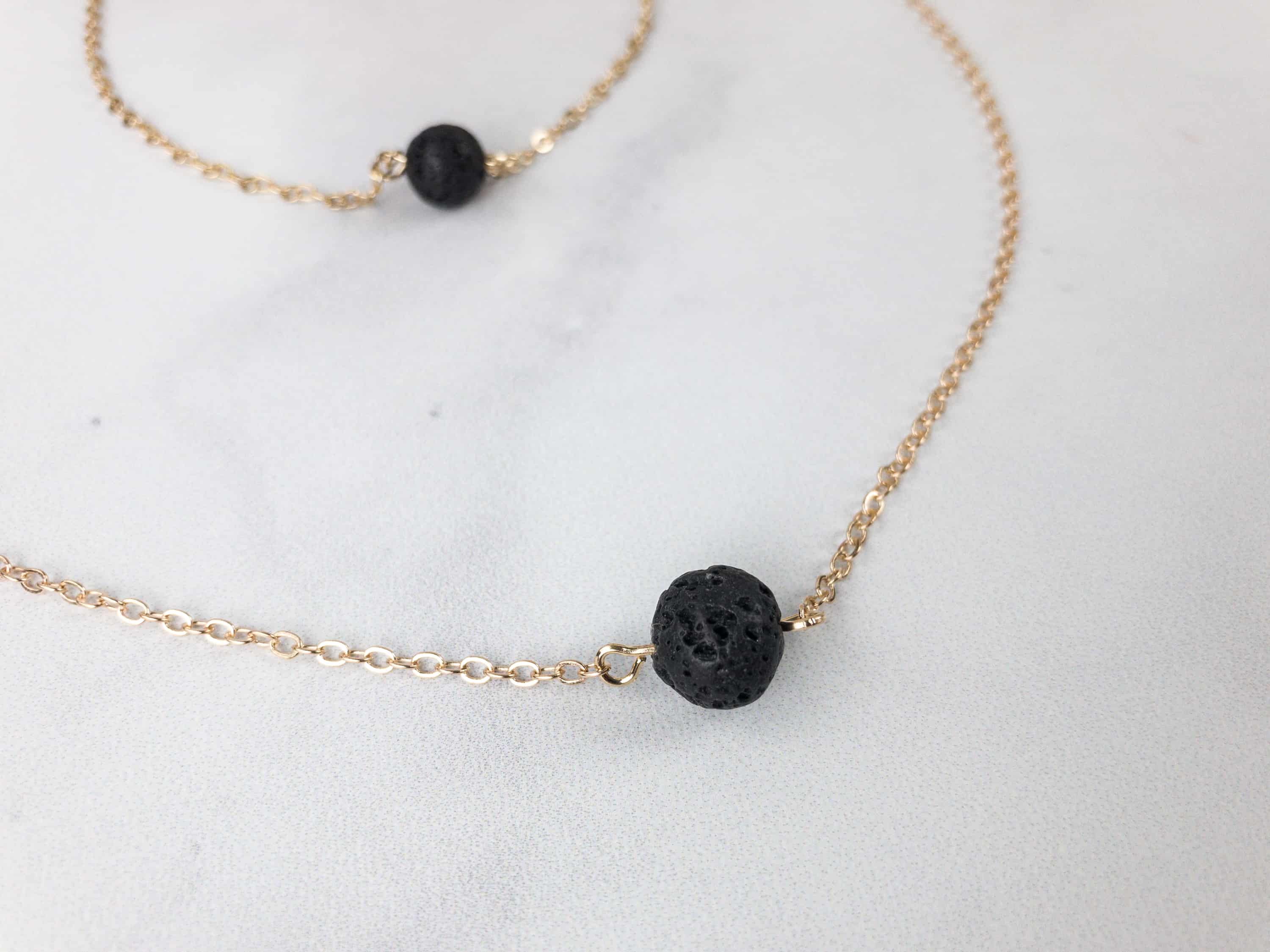 Despite the rugged look of the lava stone, it looks really elegant and classy with the 2 layered gold chain necklace. The only downside is that the choker side of the necklace is extremely small – I felt that this was almost a child size necklace.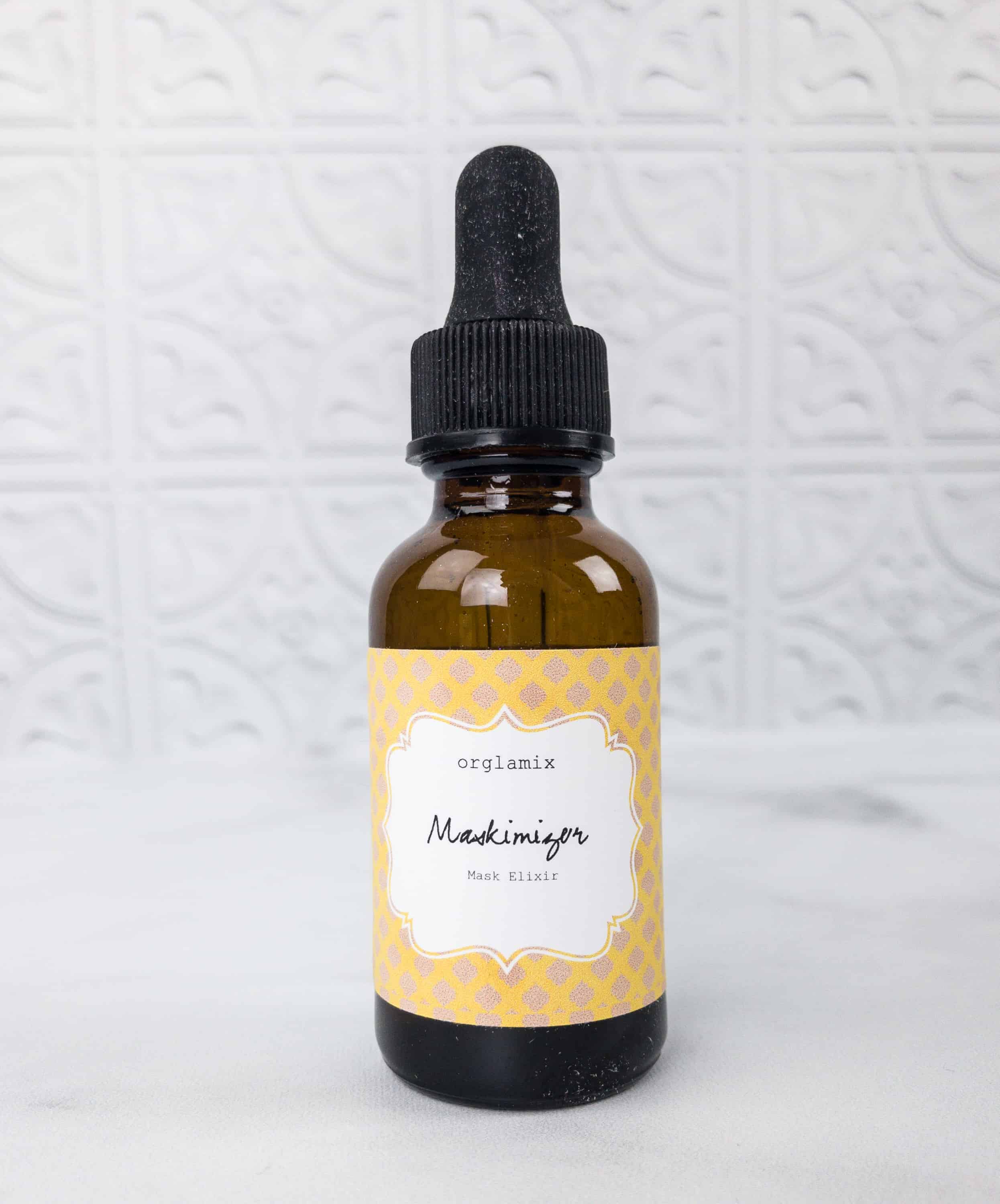 Orglamix Maskimizer Mask Elixir ($16) This elixir is for prepping the face before applying any kind of mask. It helps in easier application and removal of almost all masks available in the market (skip it pre-peel off mask!). At the same time, it hydrates the skin and keeps it soft and smooth. It's the perfect accompaniment for the next item.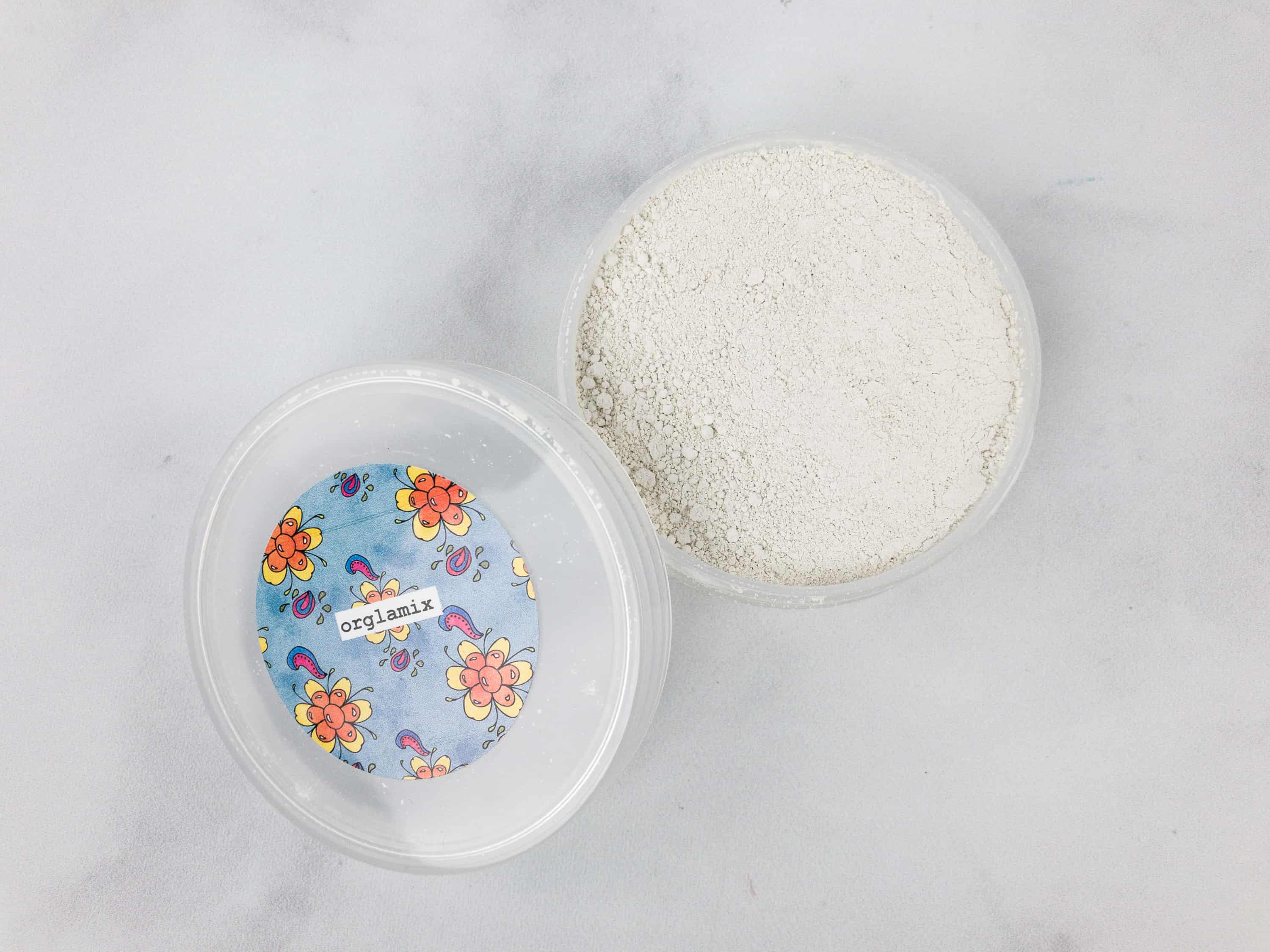 Orglamix Revitalizing Powder Face Mask ($16) You can mix two teaspoons of this powder with two teaspoons of warm water or the Maskimizer to make a creamy face mask. It contains antioxidants which helps brighten and clarify the skin. Just leave it on for 10 minutes before rinsing and use regularly for better results.
This month's box also came with two make up products. More details about each item are located at the bottom of their containers.
Orglamix Ultraviolet Natural Eyeshadow ($12.50) This month's featured eyeshadow color is fitting for the new year. It's Ultra Violet, the Pantone Color of the Year! I love Orglamix eyeshadows because they are blendable and they apply smoothly. This one is definitely not an exception.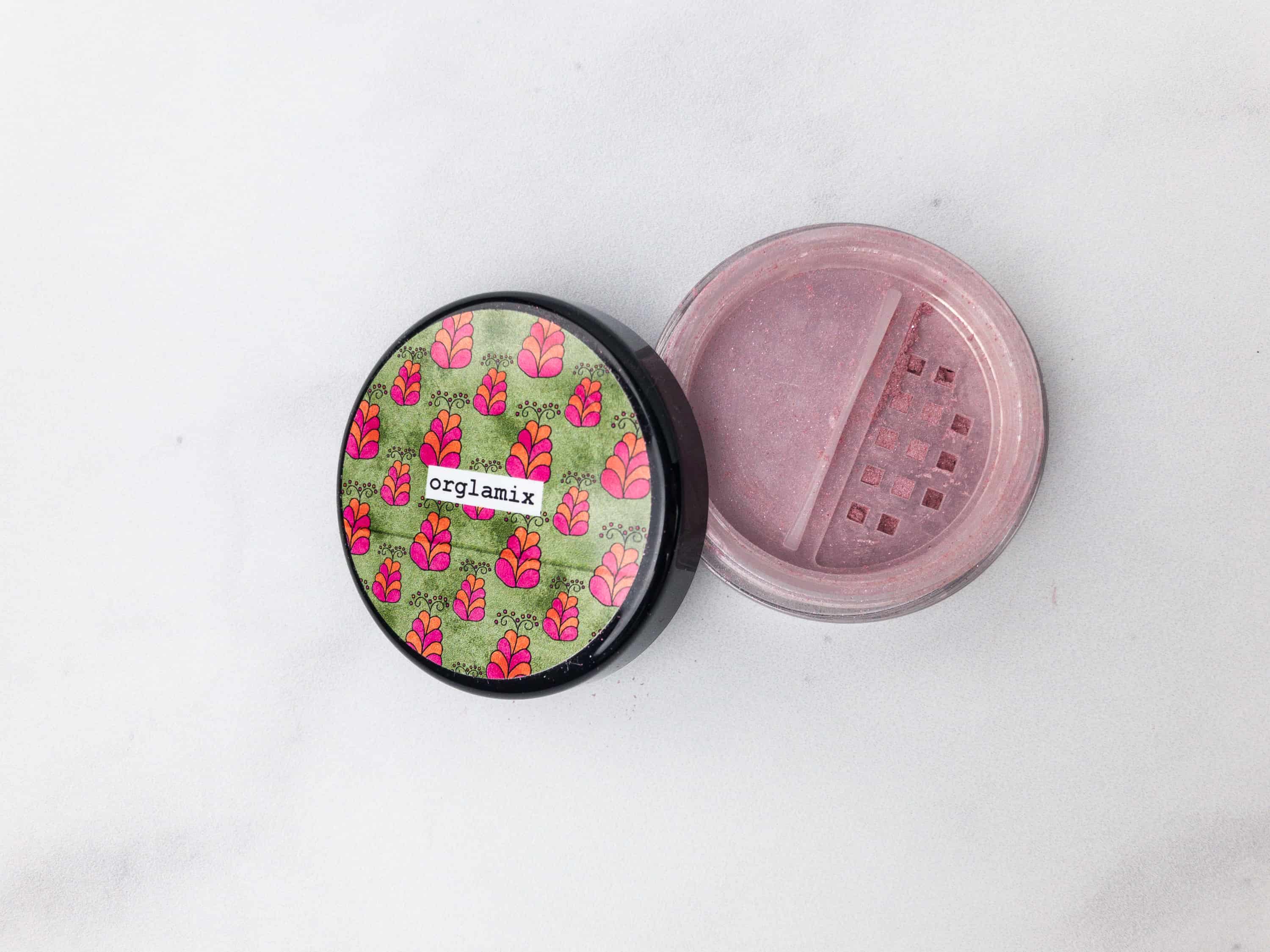 Orglamix Inner Glow All Over Glow ($21) This shimmer blush gives the cheeks a hint of color and glow without going over the top. It can be used on its own, with other products for more color, or as a highlighter.
Here are the swatches!
The retail value of the items in this month's box totals to $79.50! I love everything, from the skin care items to the mineral make up. They even included extras like the essential oil and the diffuser necklace, and it made the curation extra fun. Orglamix products are 100% natural and these items are actually limited edition and not available in their shop, so the subscription is really worth it for any vegan beauty fan!
What do you think of this month's Orglamix?