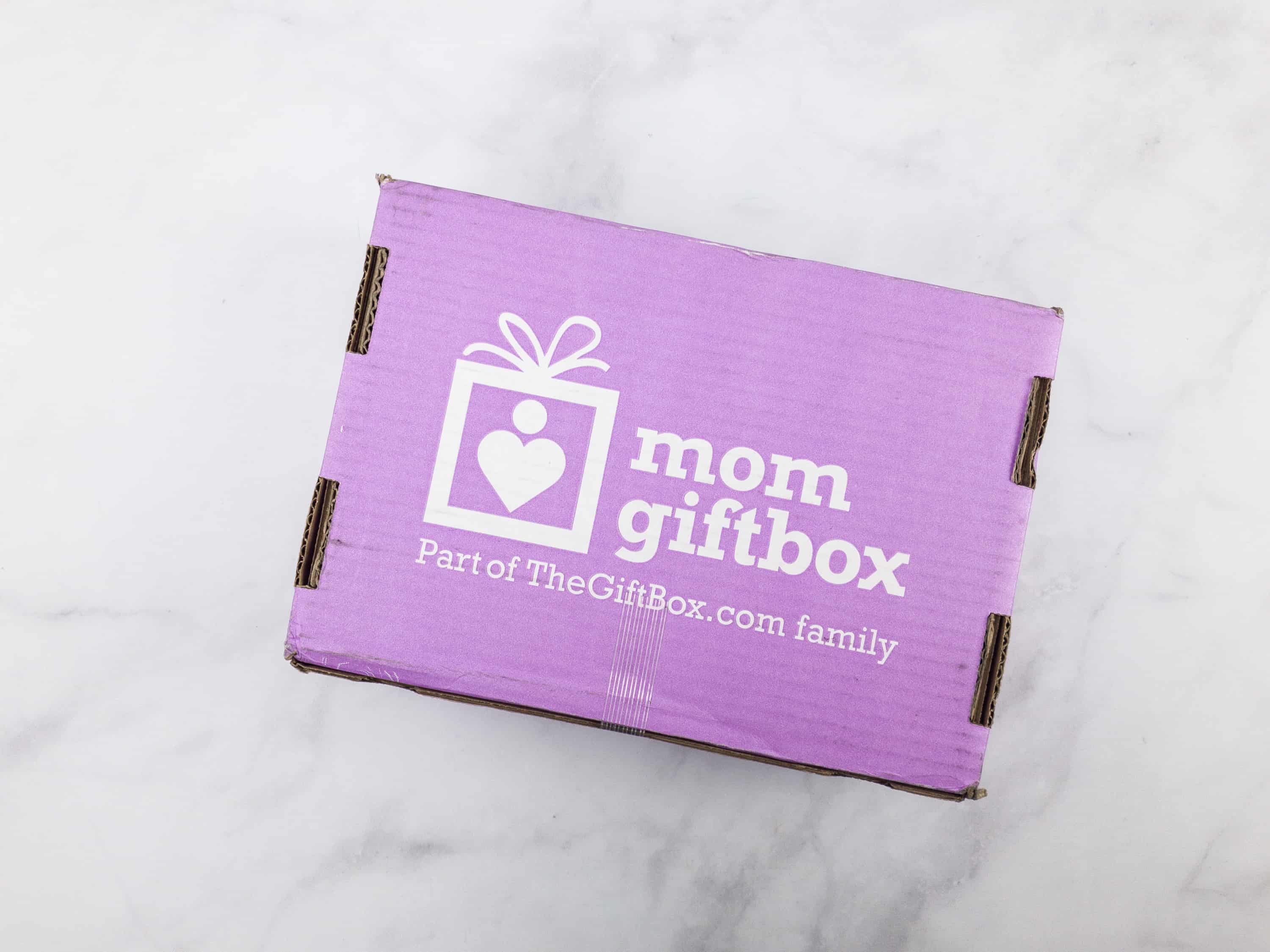 MomGiftBox is a new subscription box curated especially for moms. You'll get a box filled with luxurious items like skincare products, stylish accessories, fitness products, delicious treats, technology items, and all natural cosmetics.
This box recently switched to a bimonthly box for $29.99 per month.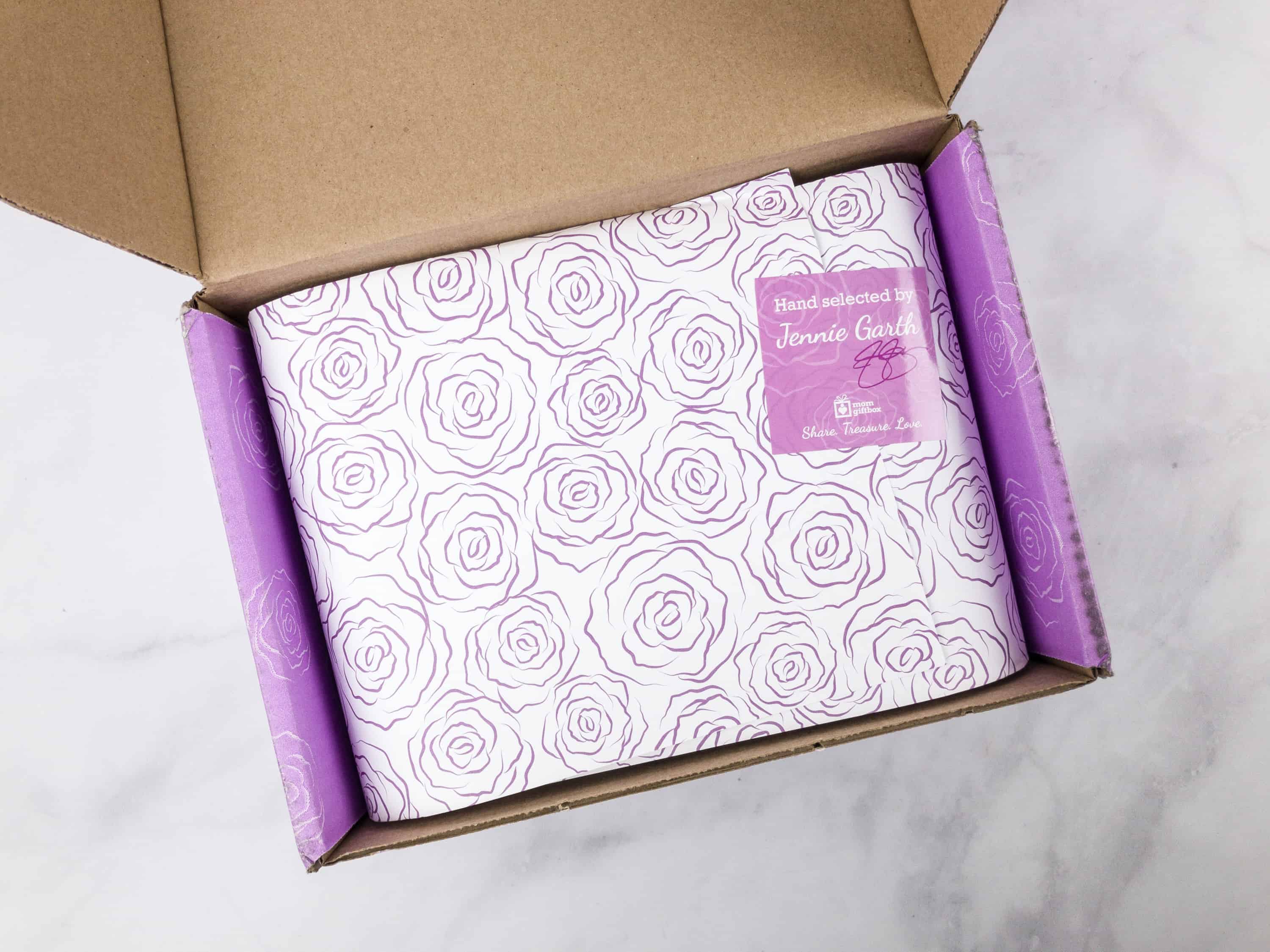 DEAL: Get 50% off your first box! Use coupon code hellosub50.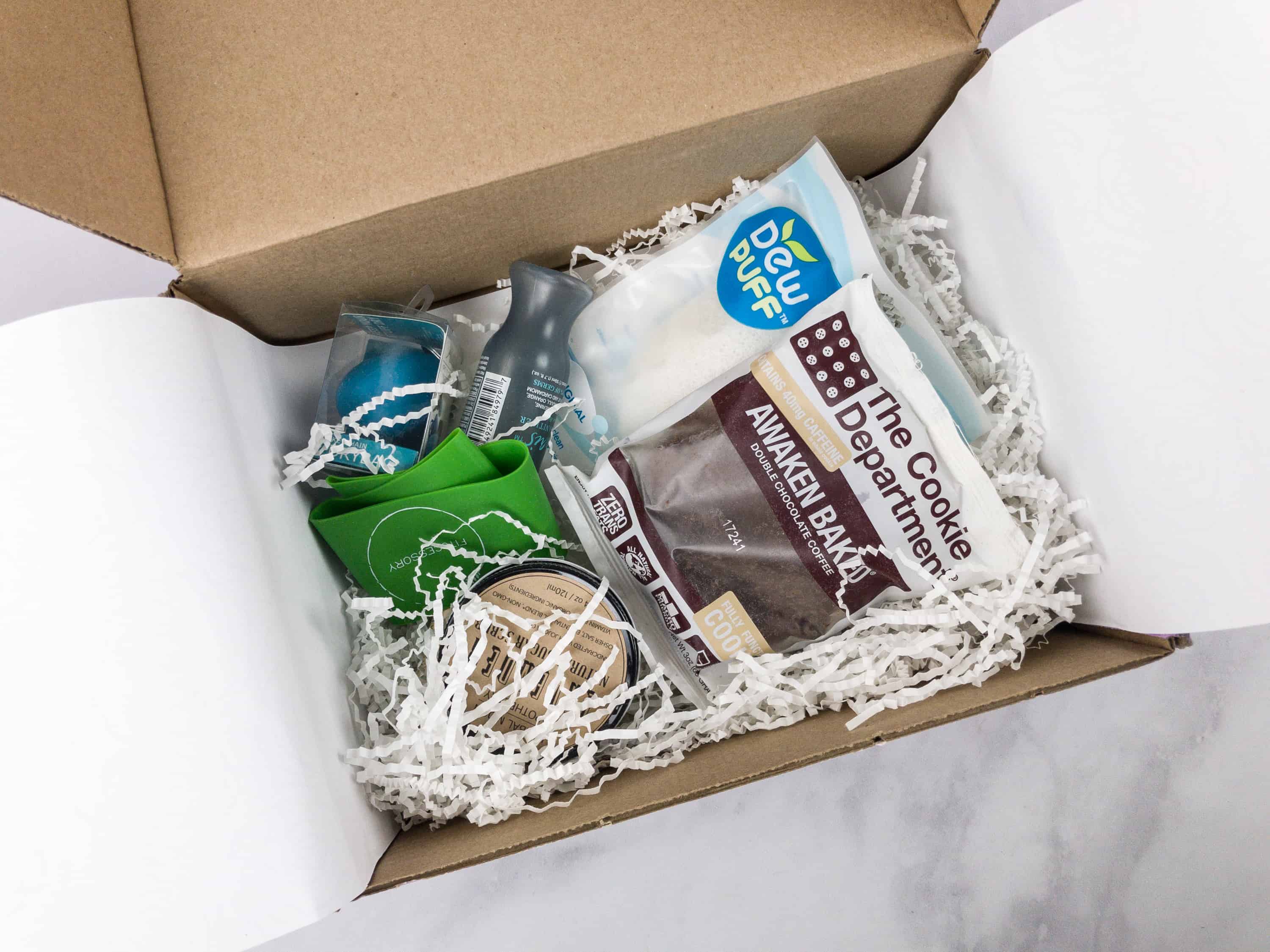 MomGiftBox is curated by Jennie Garth! MomGiftBox is part of TheGiftBox family. If for some reason you don't recall, Jennie Garth is a famous actress from 90210.
The information card gives you details on this month's goodies. Mine was missing from the box, these are screenshots of a PDF.
Everything in the February 2018 MomGiftBox!
Fitccessory Resistance Band ($5.66) Moms who want to work out but may not have the time to head to the gym will love this flat loop resistance band. This band is used for fitness and strength training anytime and anywhere. It usually comes in sets of 3, one with a higher level that the other, when you purchase outright. I received the 2nd level in green.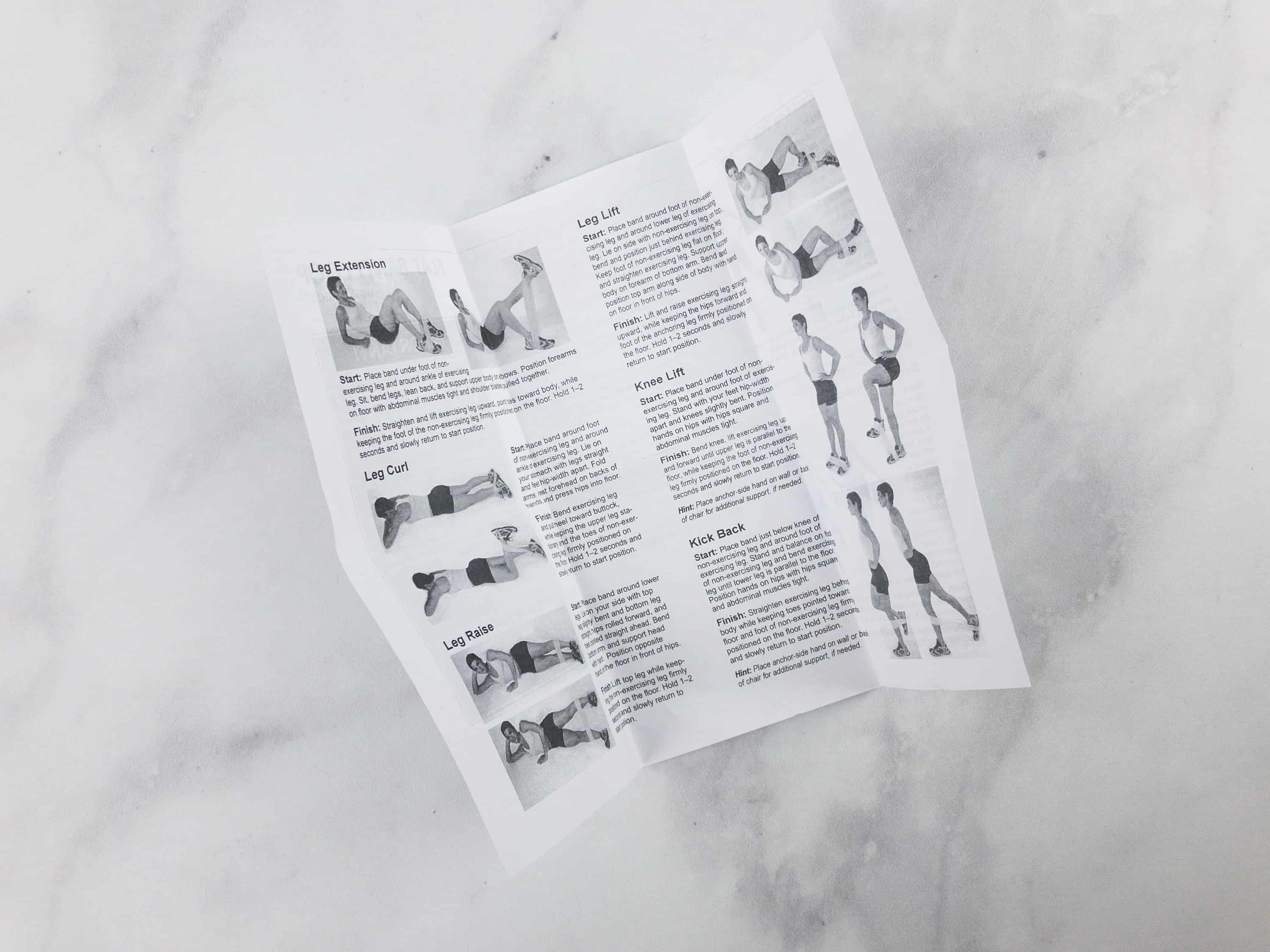 It comes with an leaflet that shows sample exercises you can try for yourself because it also has illustrations and instructions on how to do them.
The Cookie Department Awaken Bake Cookie ($2.91) A cookie that is intended to not just satisfy the sweet tooth but to also wake you up. Alas the "baked" is due to caffeine rather than other products! It has a high caffeine content because it is primarily made from Fair Trade coffee along with other all natural ingredients.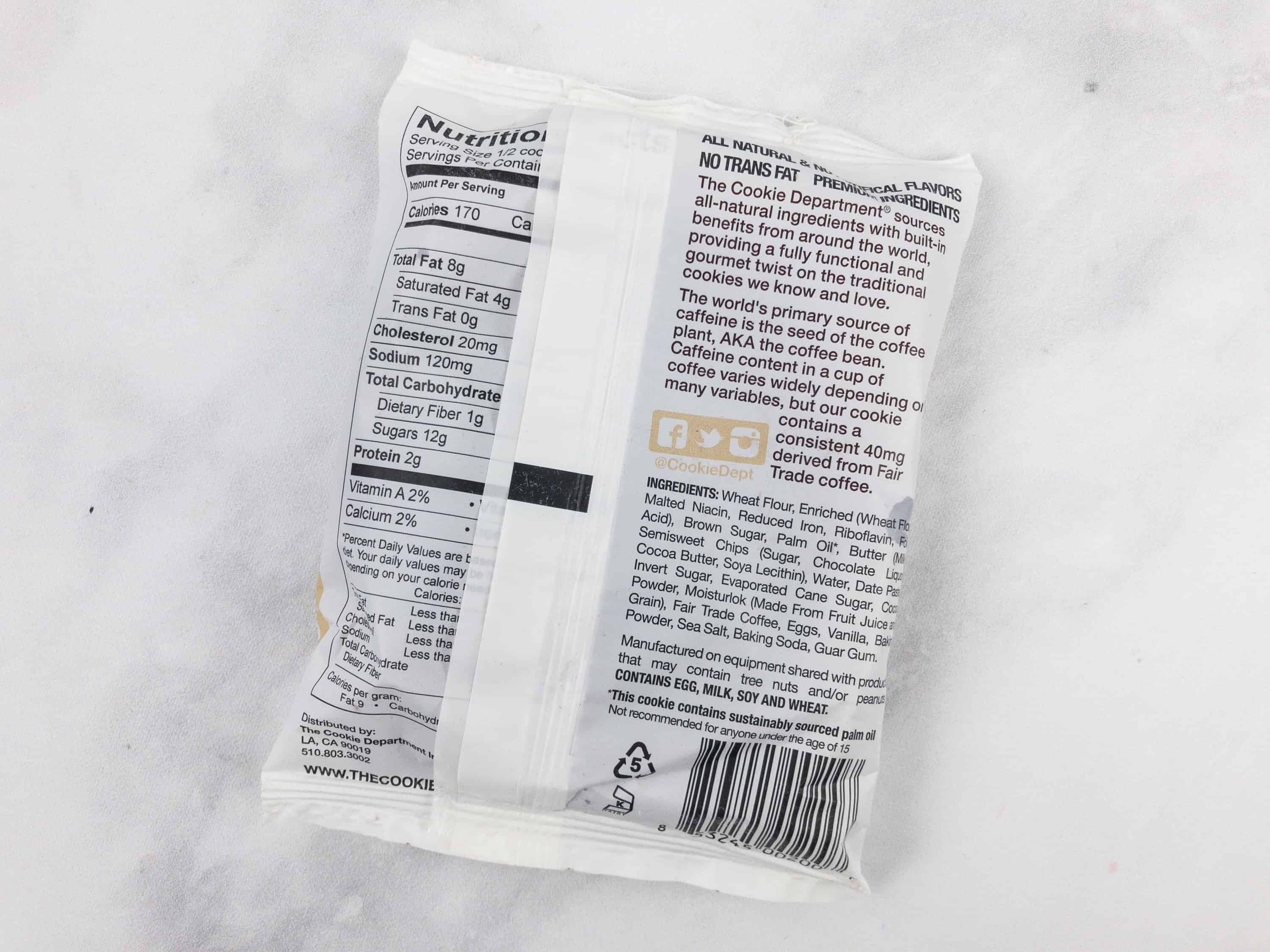 More information like the nutrition facts and ingredients can be found on the back of the packaging.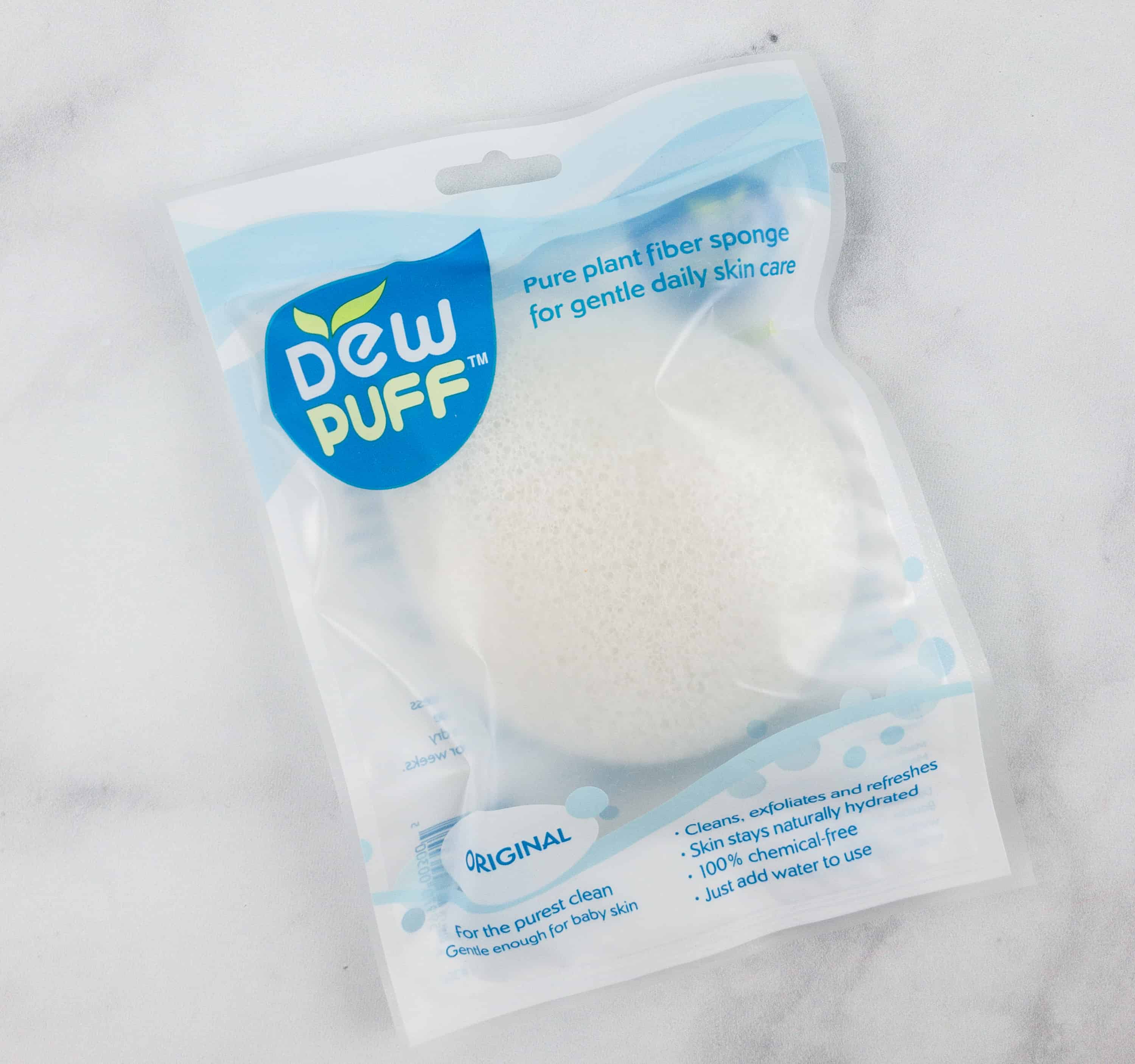 Dew Puff Original Konjac Sponge ($10.27) Made only from the roots of a plant from Asia, this sponge works well in cleansing and exfoliating the skin with or without a cleanser. Once you add water to it it becomes very soft and it's even gentle enough to use on baby's skin. It leaves the skin feeling refreshed and smooth after every use.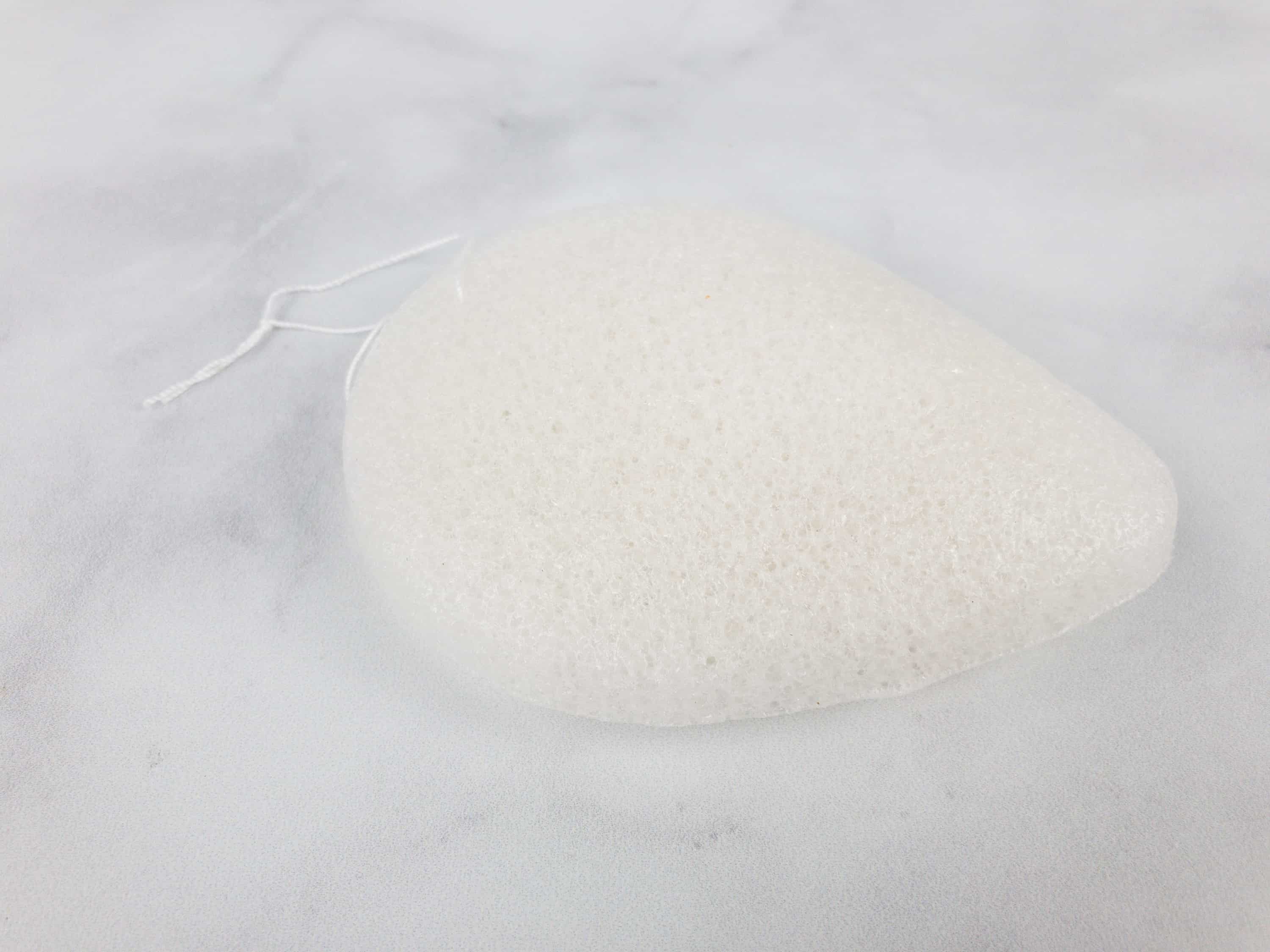 There are 3 variants of the Dew Puff, I received it in original which is a white tear drop shaped sponge that is suitable for all skin types.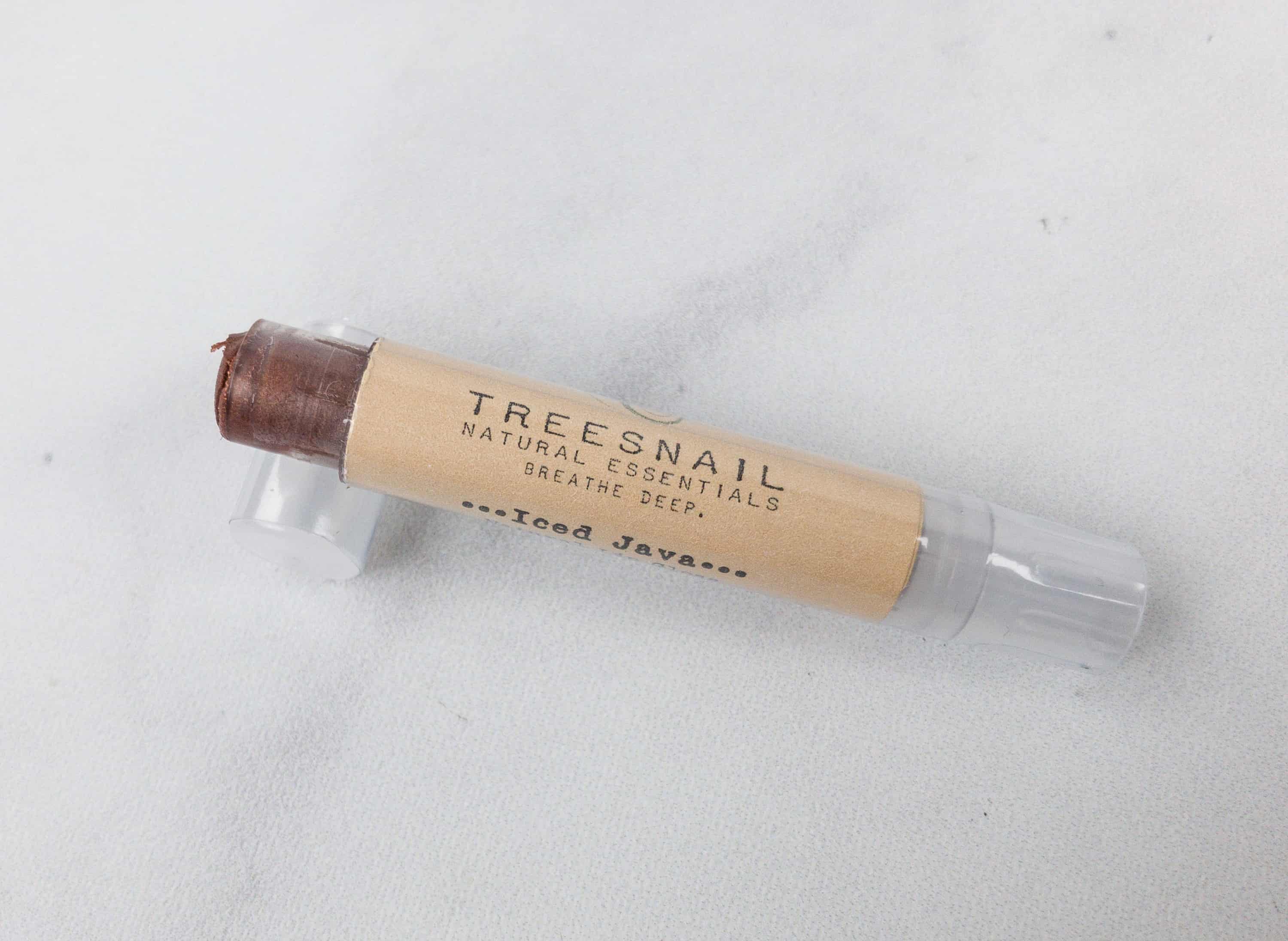 Tree Snail All Natural Lip Color In Iced Java ($6) Packed with natural ingredients, this lip color brings a semi glossy sheer with a more earthy shade, browns and bronzes, to the lips rather than the usual pink or red. It also moisturizes lips while adding a little shine and tint. Because no preservatives were used in this lip color, it needs to be consumed within 8 months after opening.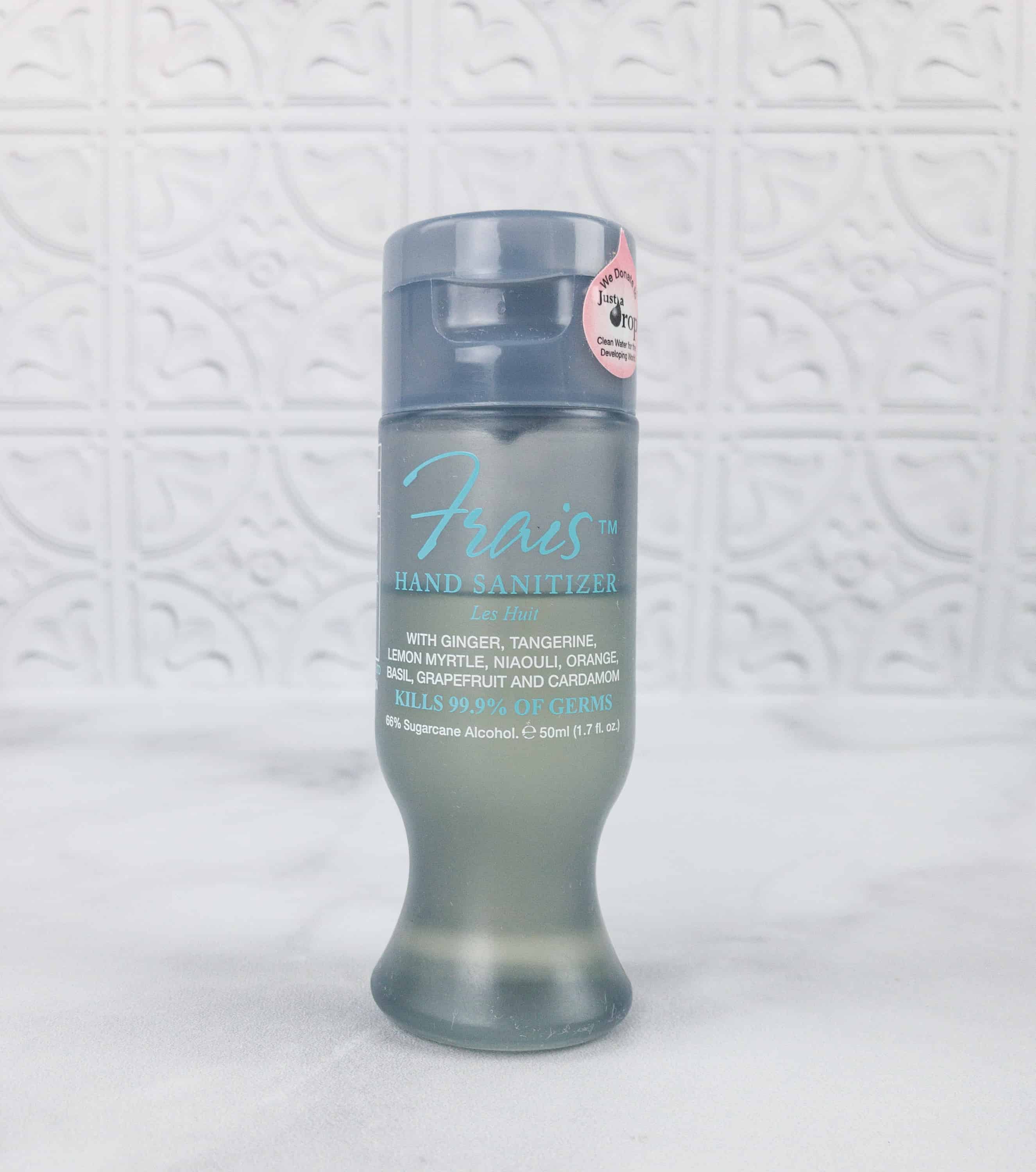 Frais Hand Sanitizer ($4.93) The hands are considered to be the dirtiest part of the body so it's always important to have an effective hand sanitizer within easy reach. This moisturizing hand sanitizer is made from natural non toxic ingredients so it's safe but at the same time effective in killing germs. I am surprised more boxes didn't send out more fancy sanitizing products this flu season, I really liked this one!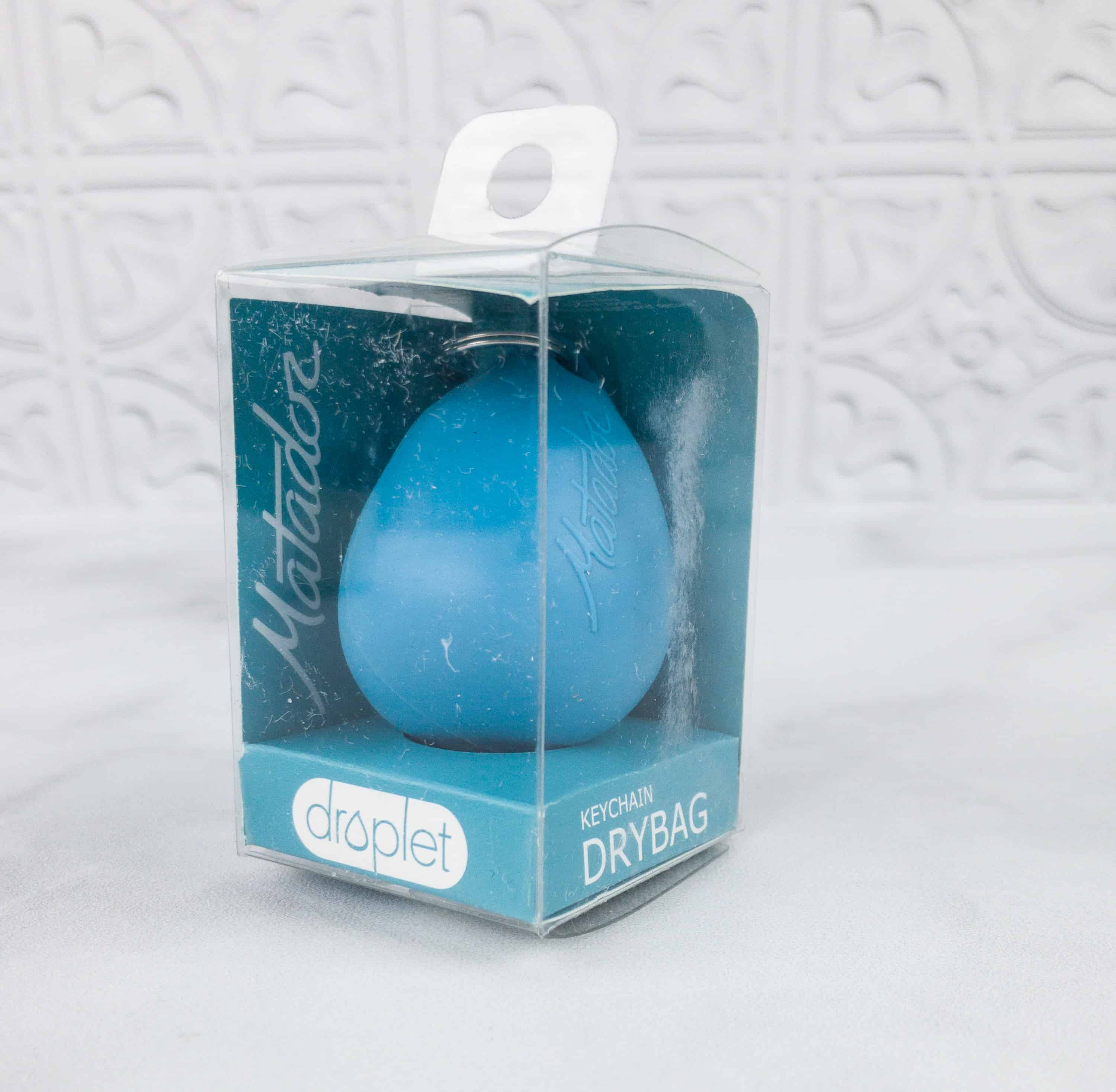 Matador Droplet Keychain Dry Bag ($14.95) This keychain dry bag lets you conveniently carry around an extra bag for messes. It's made from waterproof material so it keeps dry stuff inside from getting wet or vice versa.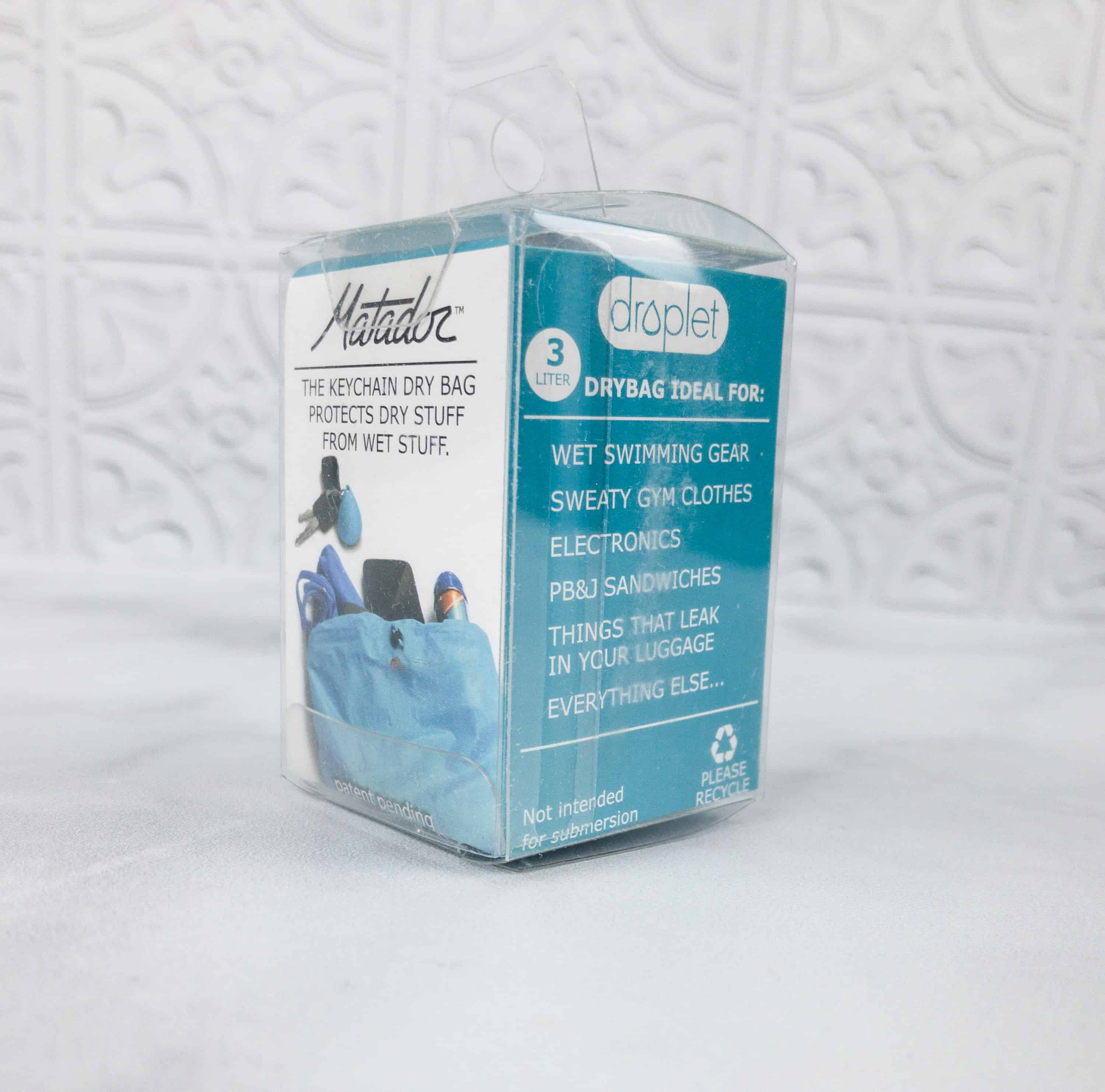 It's very versatile and can be used with just about anything and everything.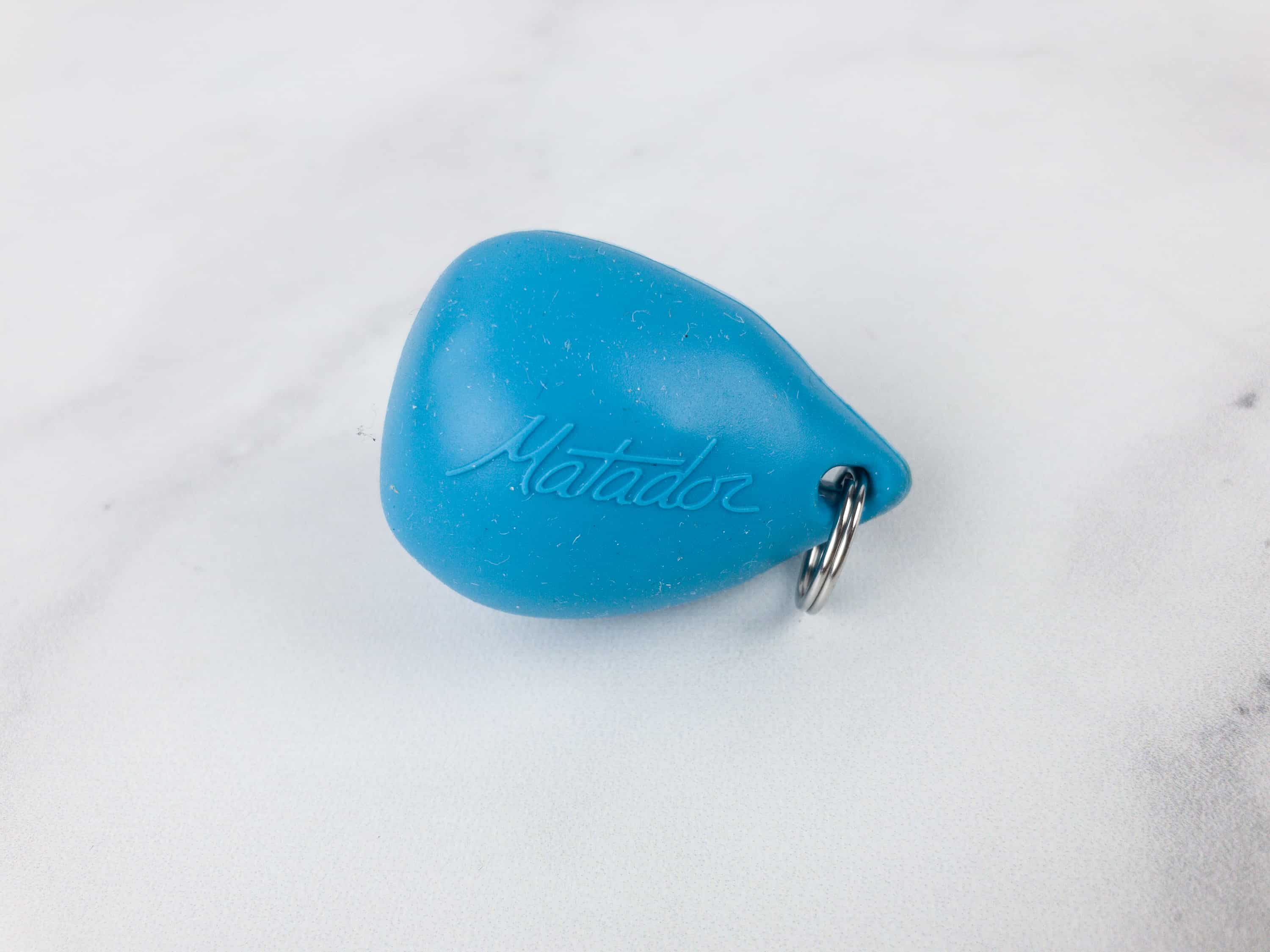 It comes in a tear drop shape with a key ring so I can easily carry it around with me.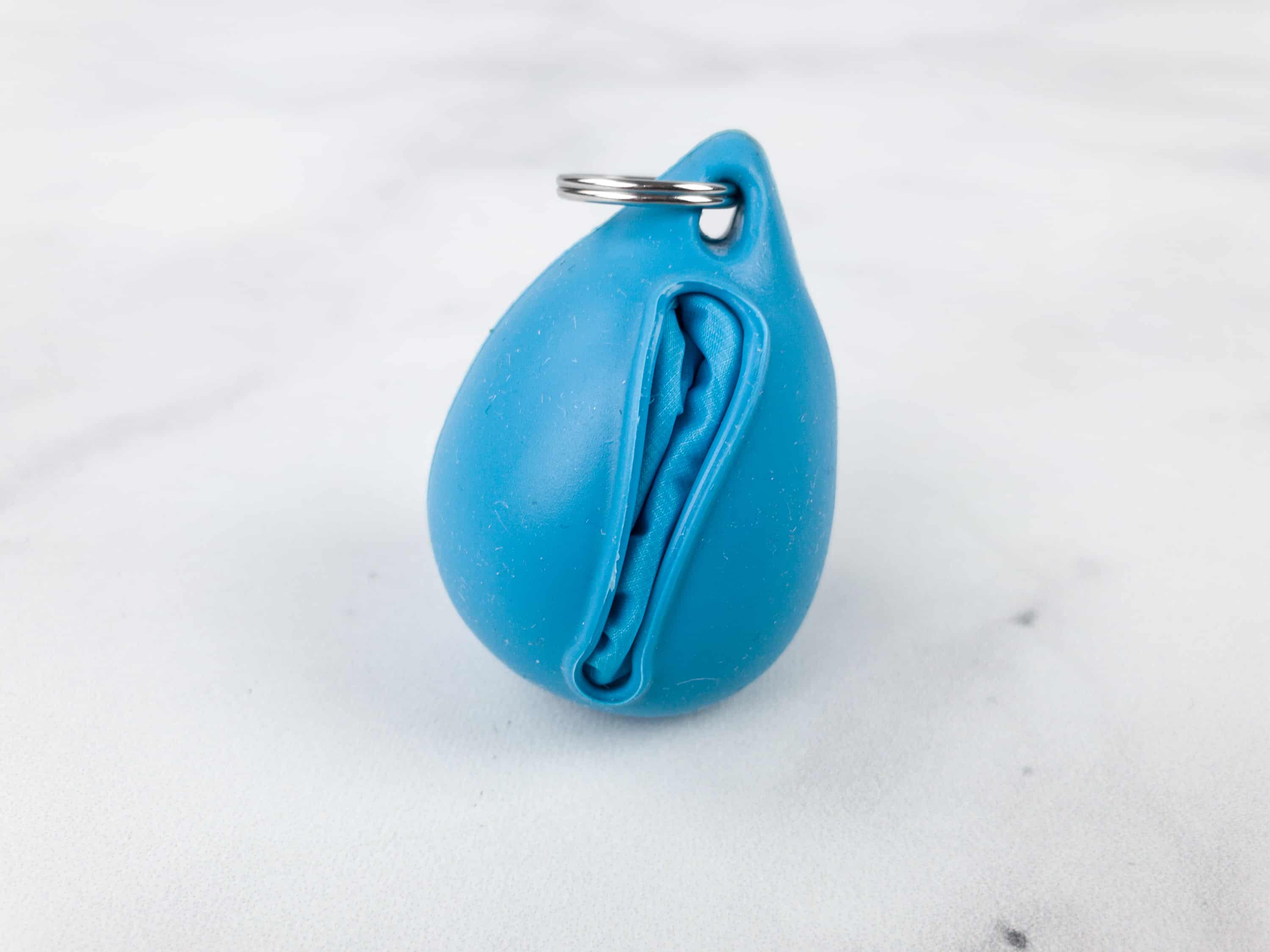 I'm sorry anything I write here just sounds terrible. ?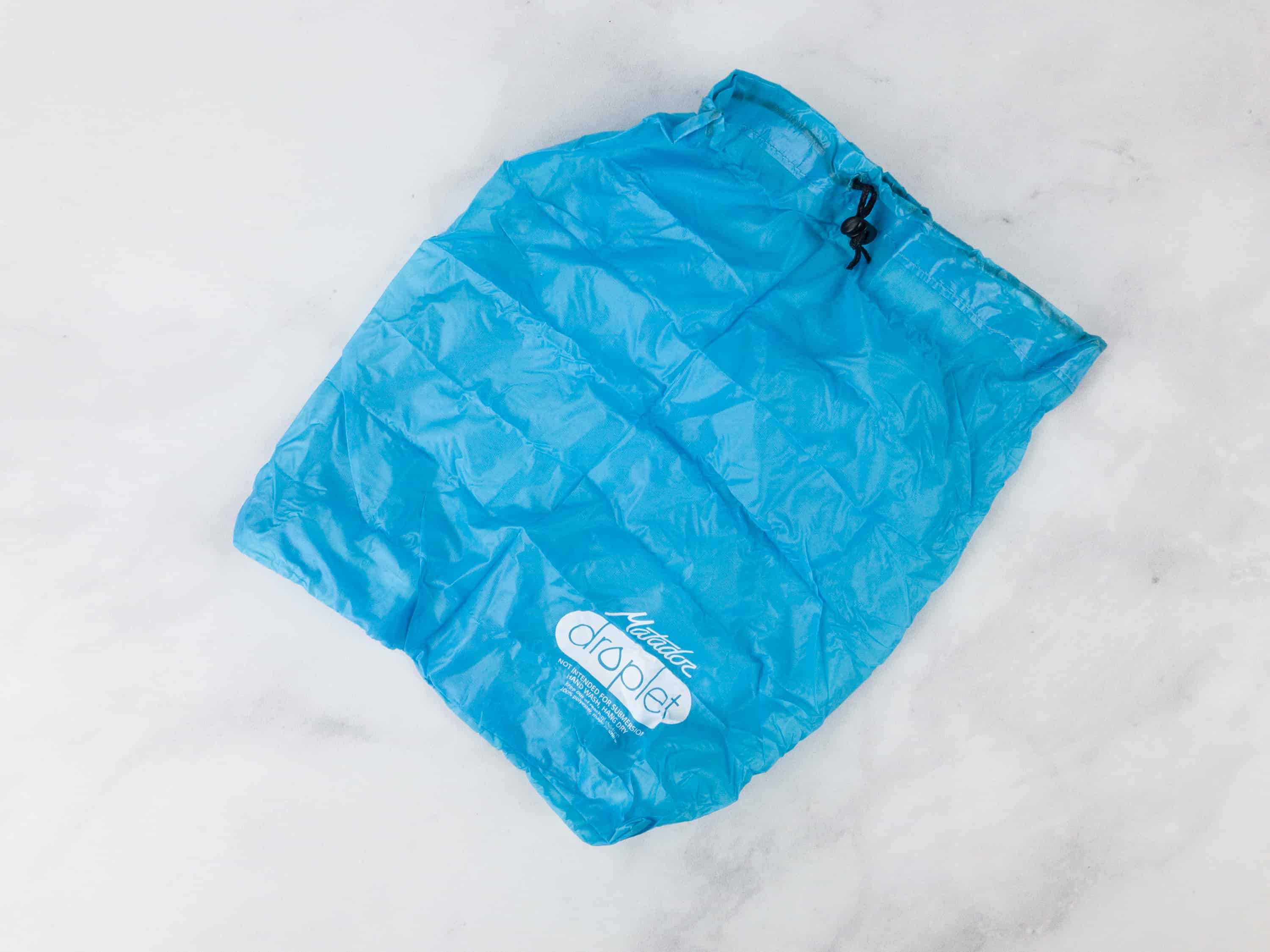 The bag is pretty big and can fit a lot of stuff.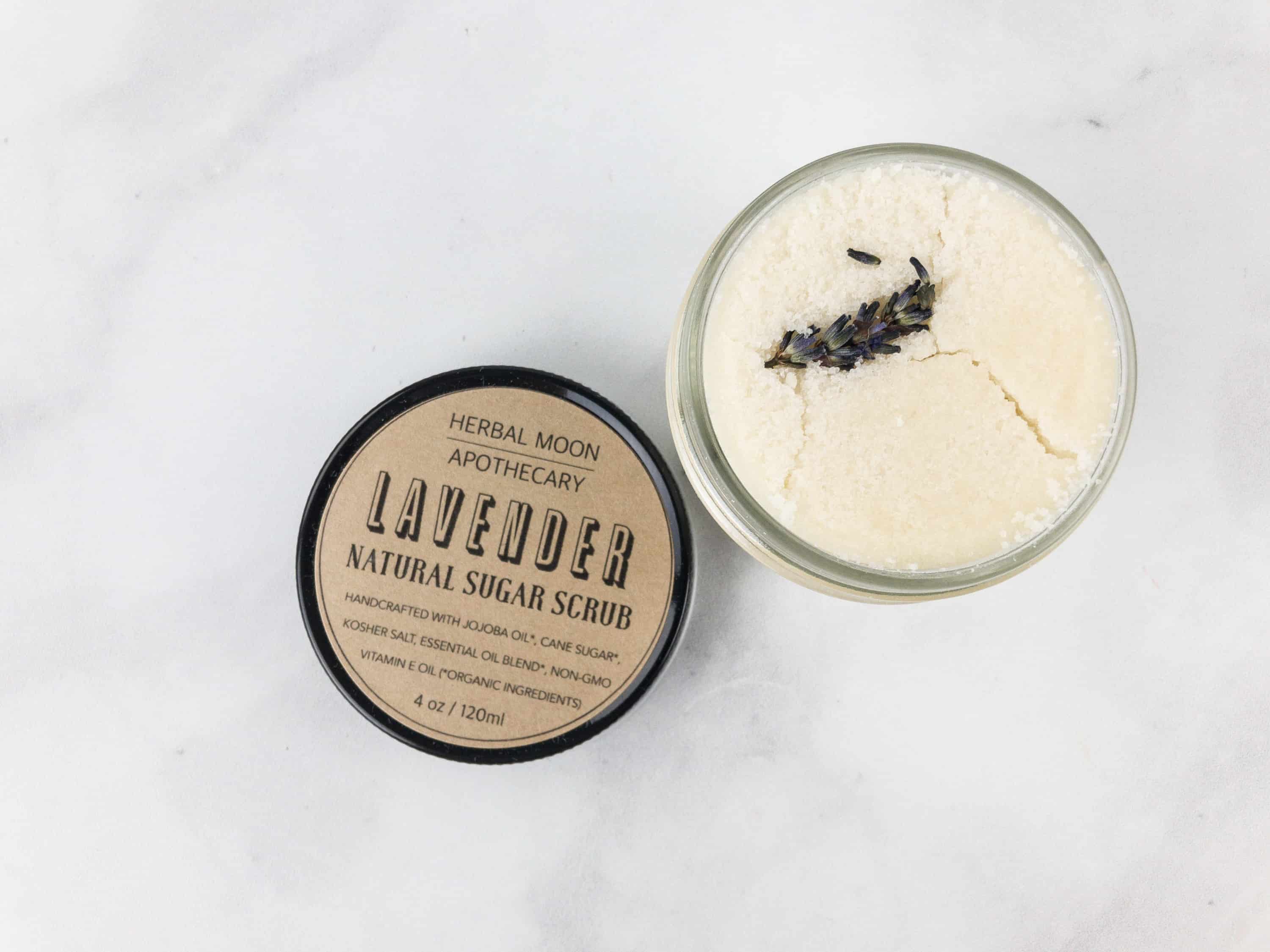 Herbal Moon Apothecary Lavender Sugar Scrub ($12) Finally a  sugar scrub that's made with jojoba, sugar, salt, essential oils, and non-GMO vitamin E. Since it has lavender oils, it also calms the mind as it gently exfoliates the skin while leaving it soft and smooth.
This month, MomGiftBox has opted to go for a wide variety of products ranging from skin care, fitness, and hygiene. The curation felt a bit disjointed but it also included useful mom items I haven't seen in other subscriptions! Plus, there seems to be a focus on artisan and small businesses – something you wouldn't necessarily expect from a celebrity curated subscription. I'm looking forward to the next monthly box and seeing how they move this subscription forward!
Are you getting this month's MomGiftBox?