Medusa's Make-Up Beauty Box is a beauty subscription box that delivers 3-5 vegan products (with a value of $40) for only $15.95 per month.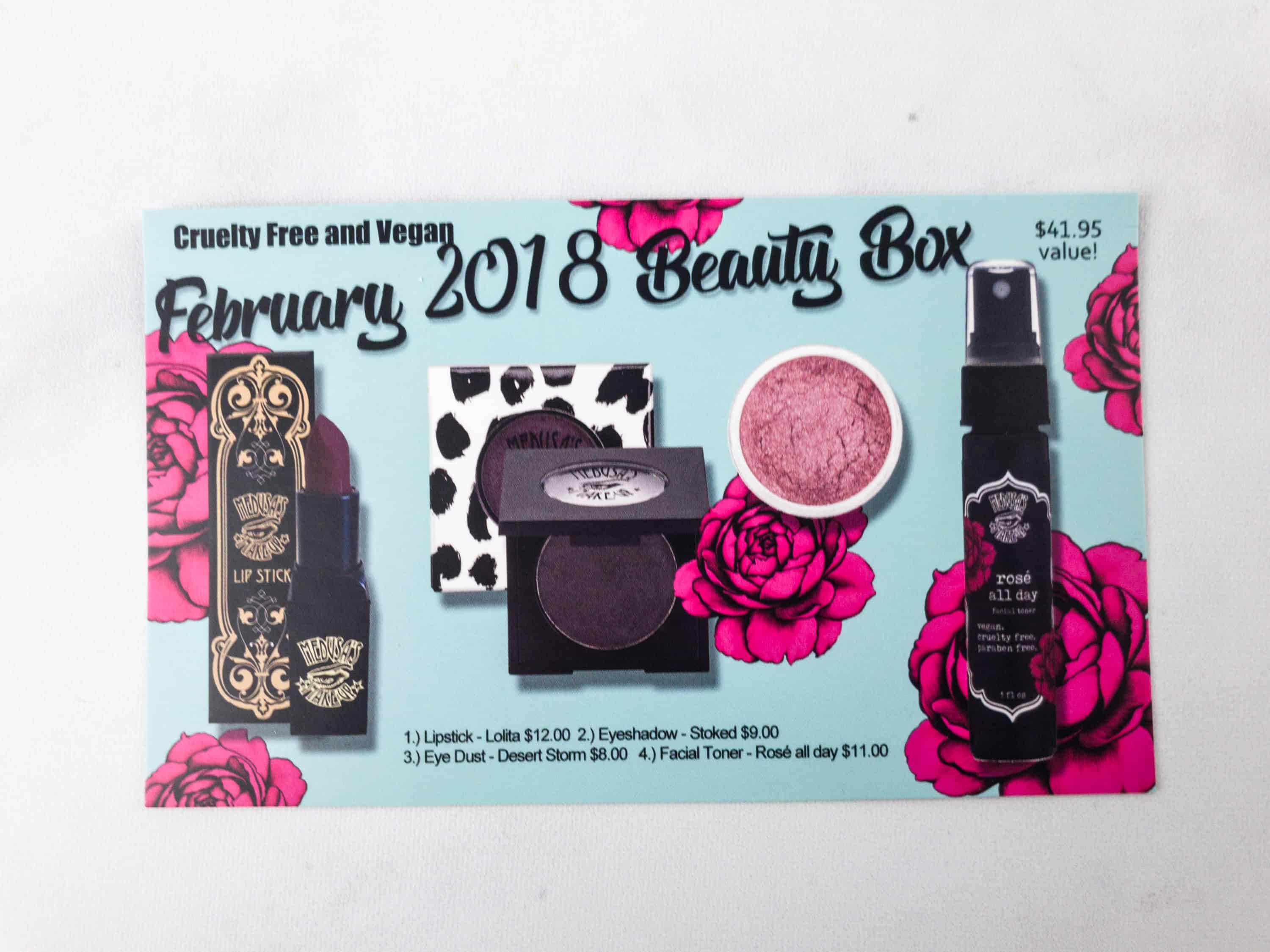 This box includes 4 vegan beauty products. The information card contains the list of all the items.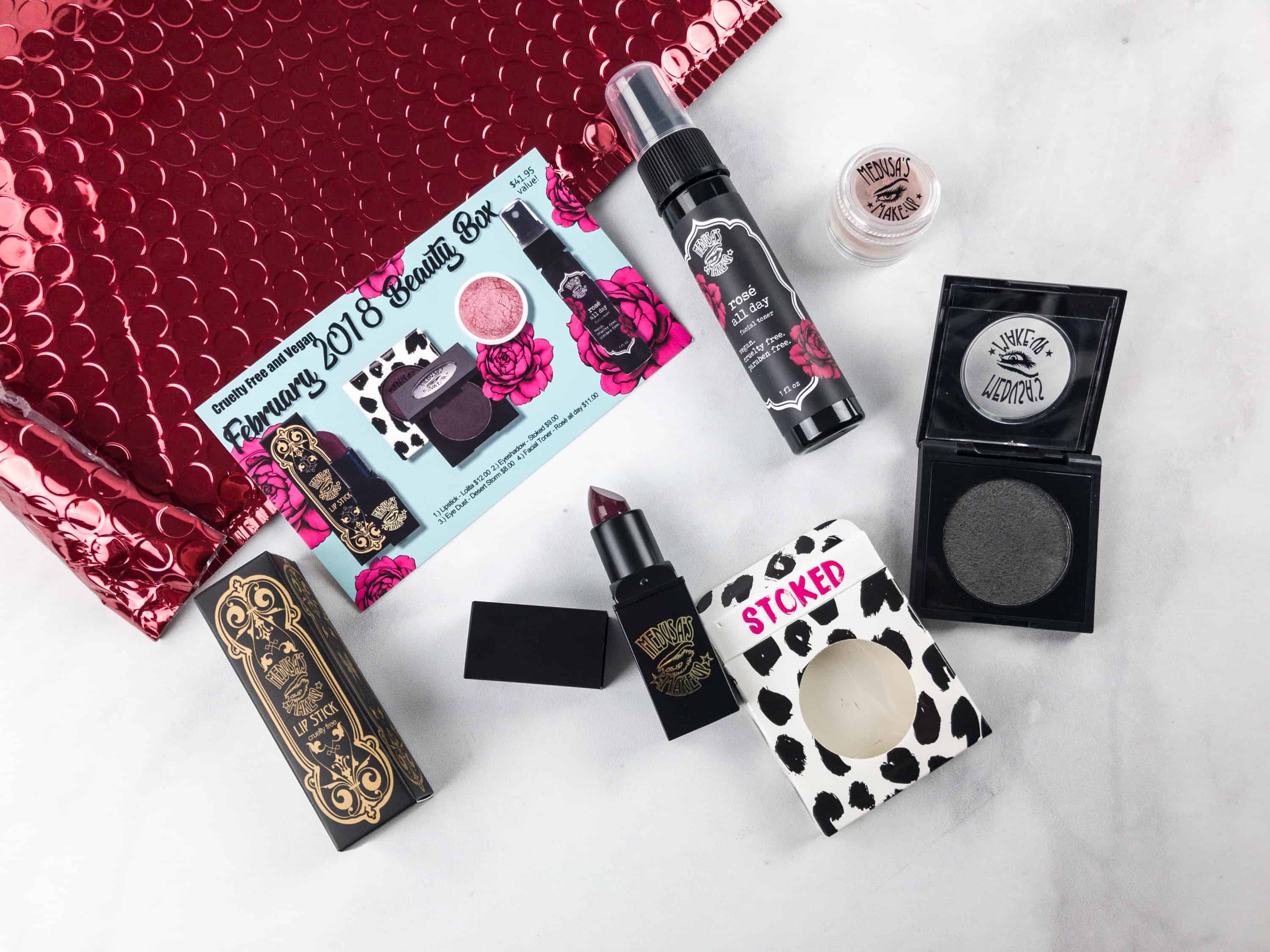 Everything in my February 2018 box!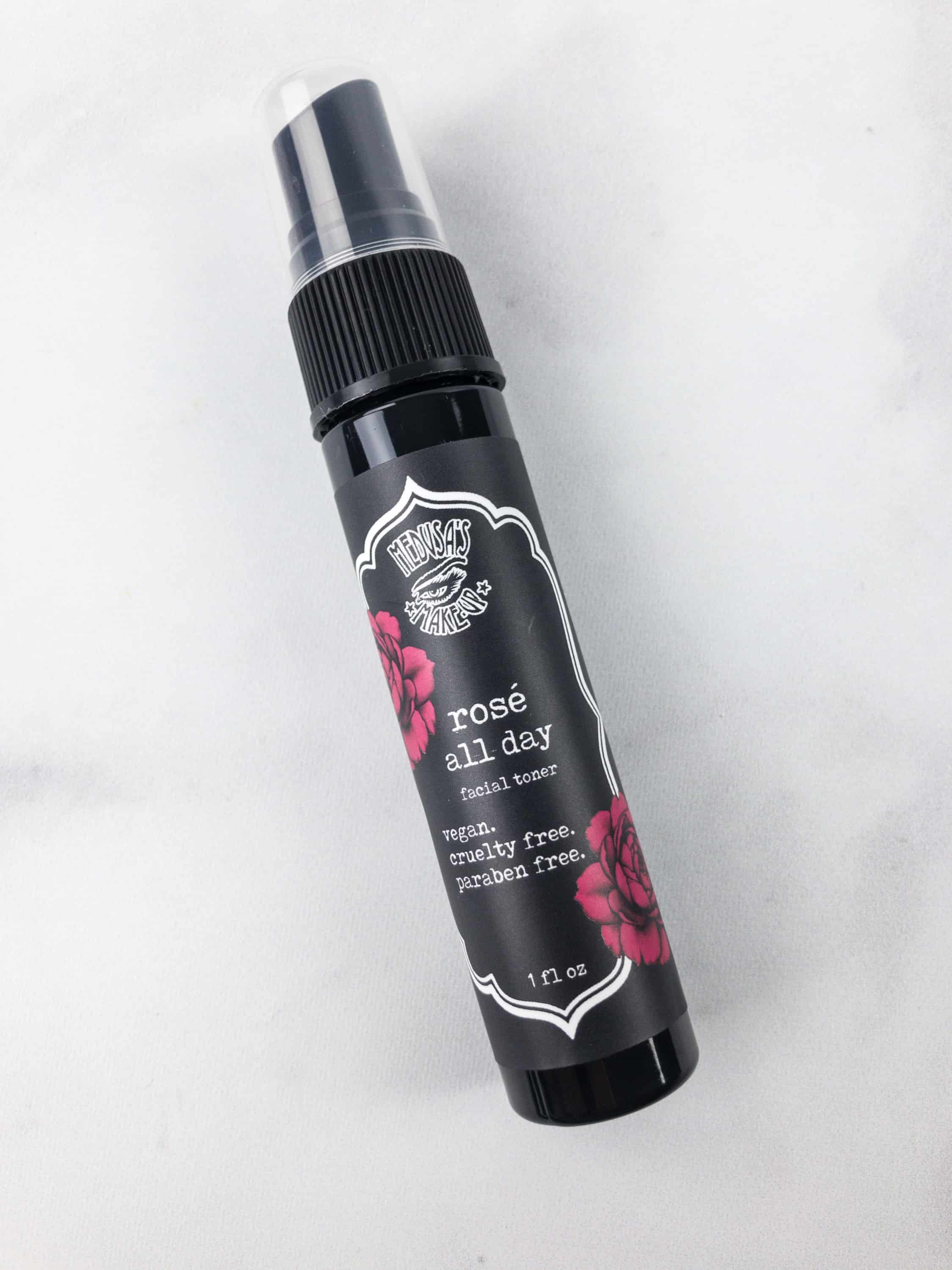 Medusa's MakeUp Facial Toner In Rose All Day ($12.95) It smells like freshly picked roses, and it's super hydrating! It contains organic aloe leaf juice, a well-known detoxifier which also helps treat inflammation.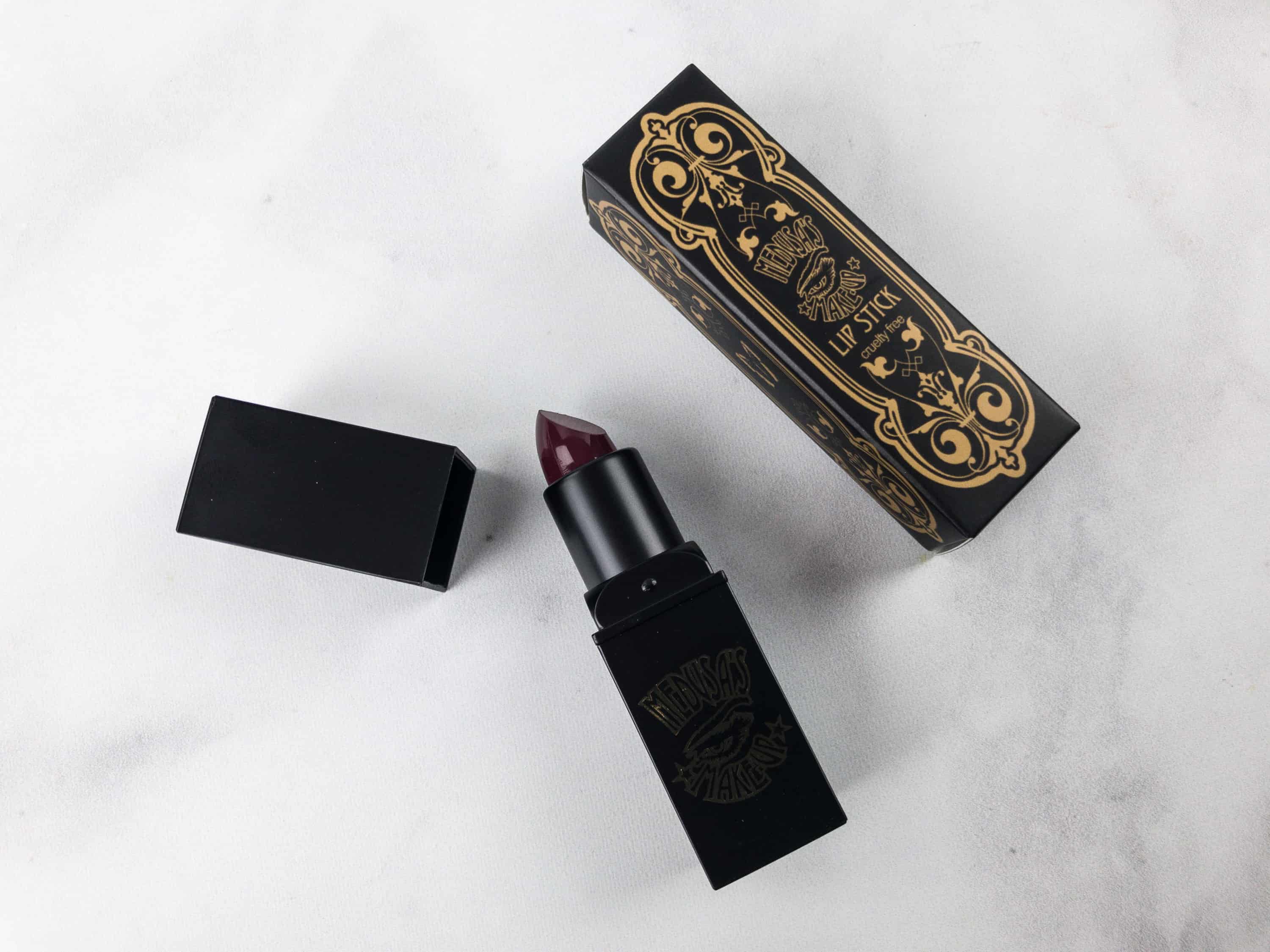 Medusa's Makeup Lipstick In Lolita ($12) This lippie is made with natural waxes and color rich pigment. Although it is darker than most lippie shades from Medusa, I don't mind because it's so creamy and moisturizing and such a great shade for my skintone!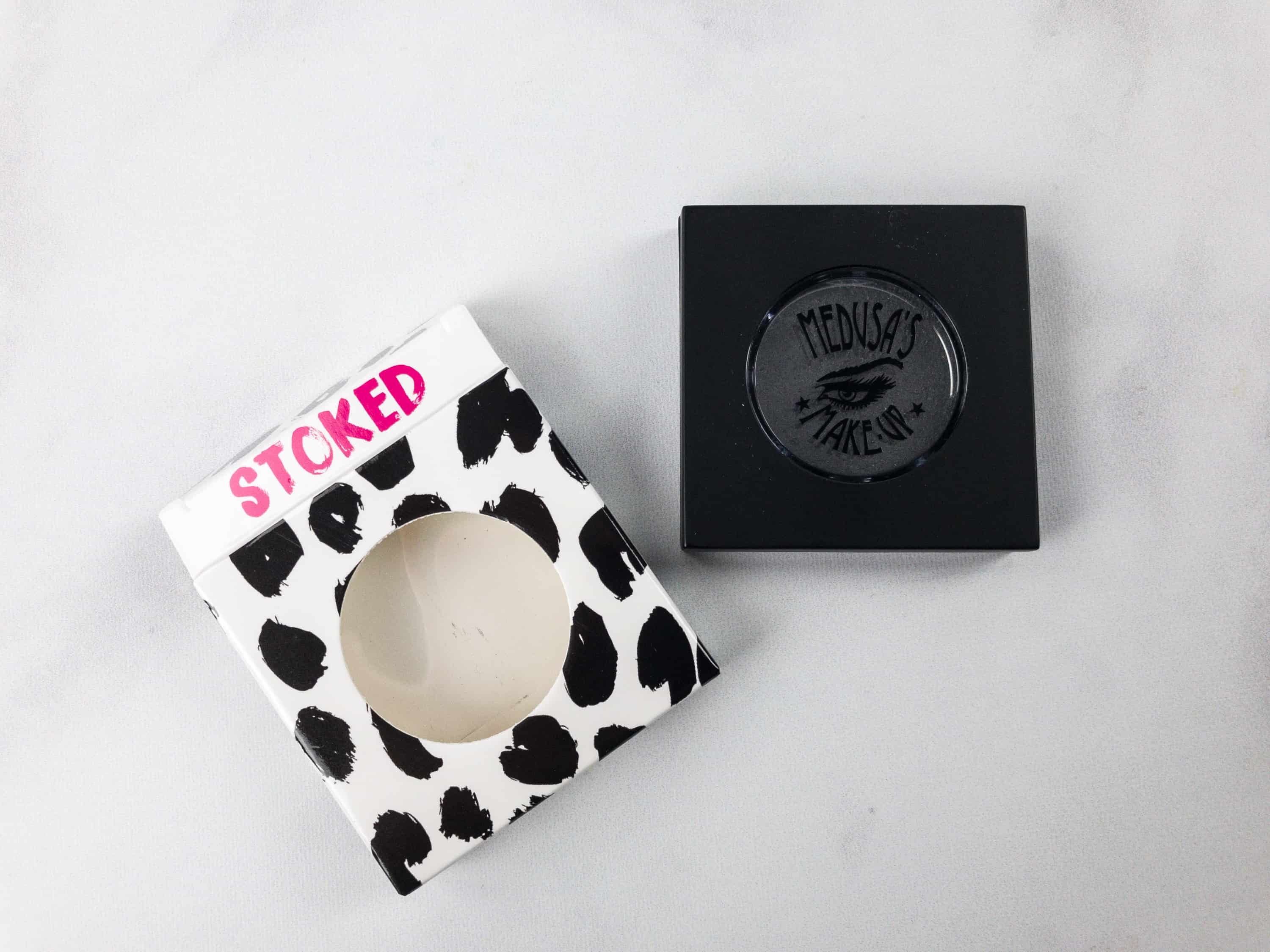 Medusa's Makeup Eyeshadow In Stoked ($9) Boasting a beautiful shimmery finish, this charcoal black eyeshadow is perfect for creating a seductive night makeup look.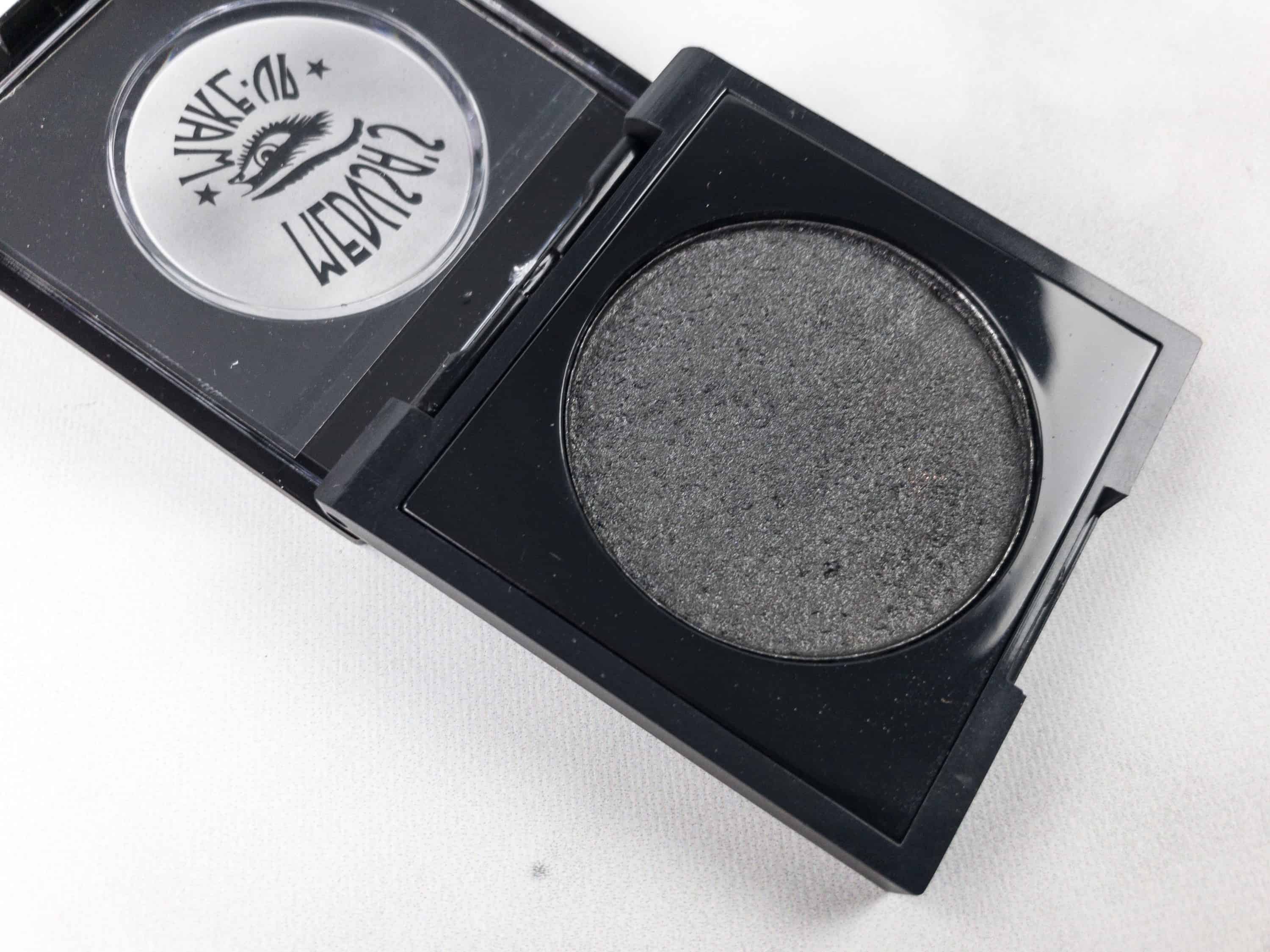 I like how it glides smoothly on the skin without creases, just like most of eyeshadows from Medusa.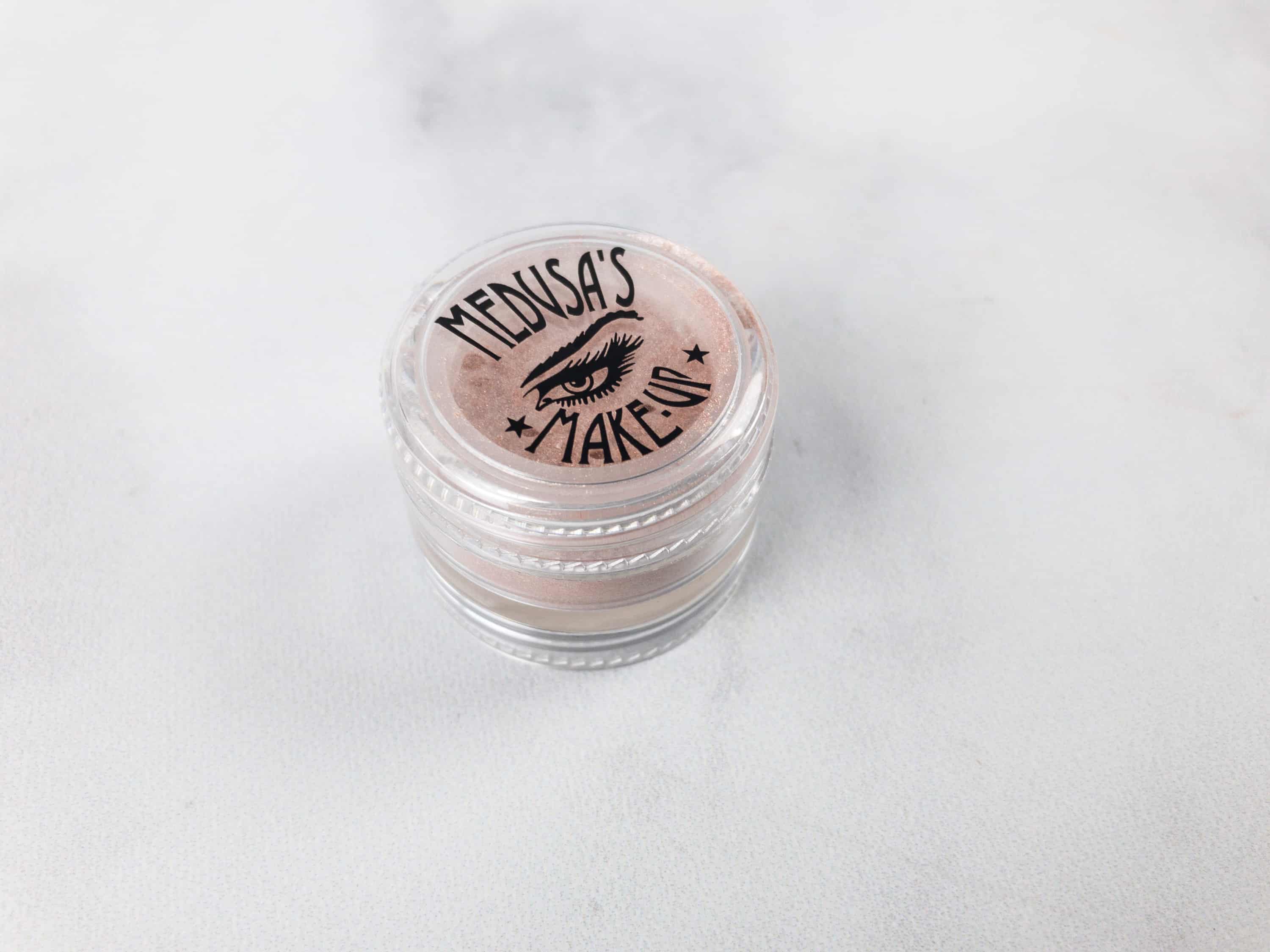 Medusa's Makeup Eye Dust In Desert Storm ($8) Medusa's makeup dust almost always makes a monthly appearance in this subscription.
It's a mineral eye shadow in nude. The fine loose powder applies smoothly and.stays all day long. Since it's highly pigmented, there's no need to apply much!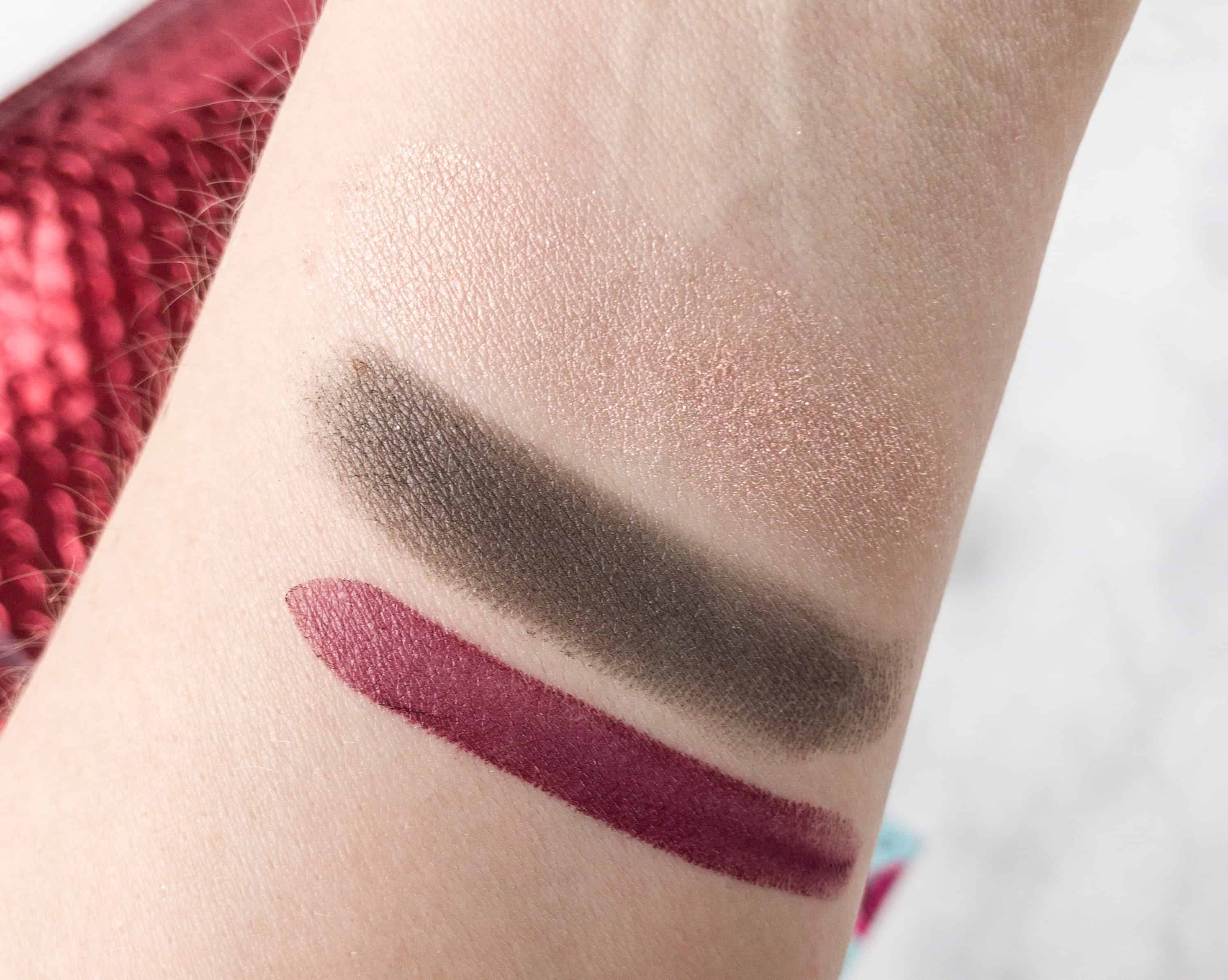 Here are the swatches! On top is the eye dust, followed by the eyeshadow and the lipstick.
Fresh new colors for a fresh new look that's perfect for the month of love! I love the variety of items in this month's Medusa's Makeup Beauty Box. The eyeshadow and eye dust are both useful, while the dark lipstick is something I'm excited to try. The facial toner was also a nice addition to the box, my skin loves the natural ingredients it has! Best of all, Medusa only sends vegan and cruelty-free items, and that makes me even happier with this subscription! This month was themed perfectly for Valentine's Day!
What do you think of Medusa's MakeUp Beauty Box?
Visit Medusa's MakeUp Beauty Box to subscribe or find out more!