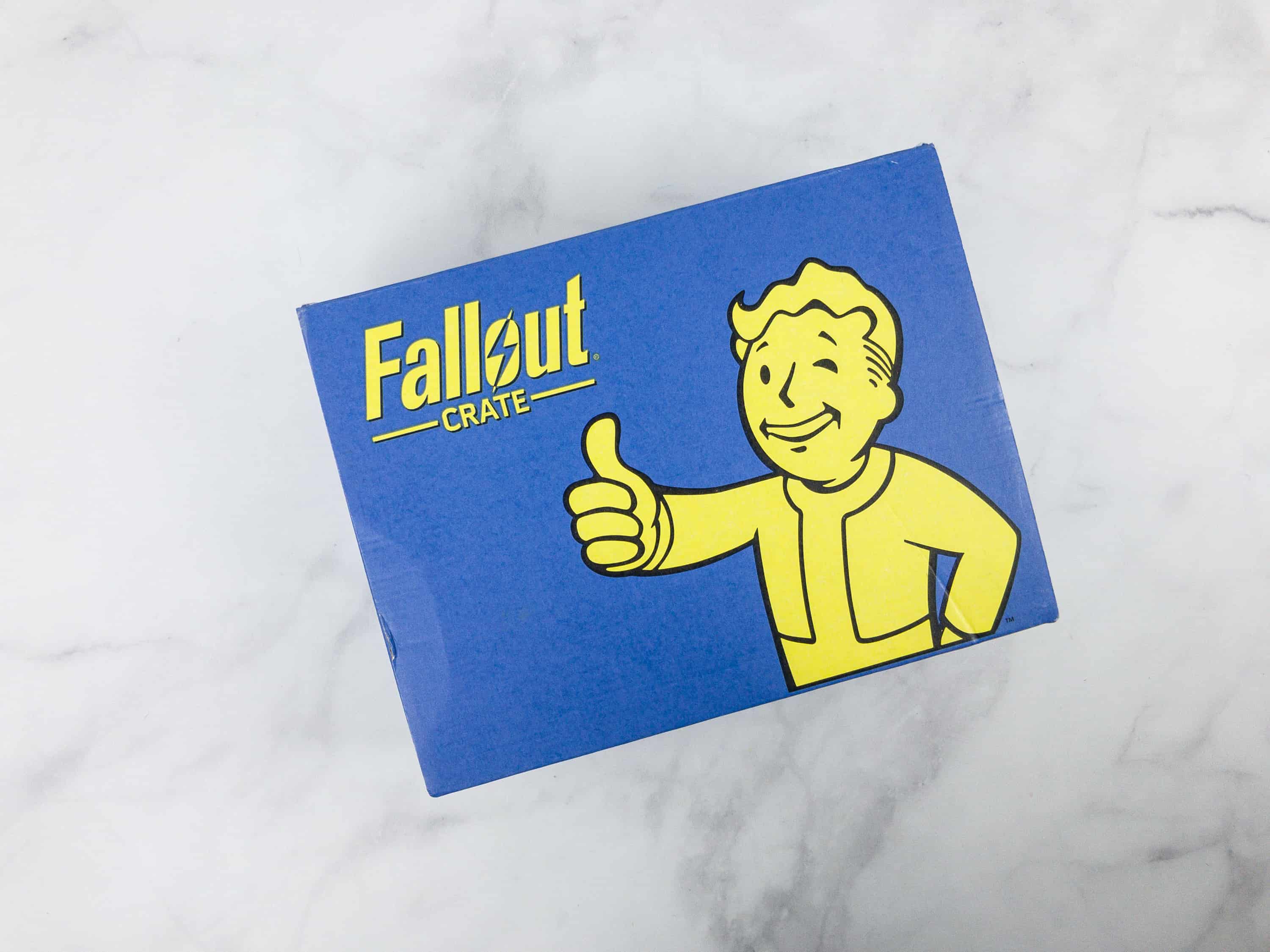 Fallout Crate is a new bimonthly subscription box from Loot Crate that includes 4-6 items – each comes with an exclusive figure in every box plus a piece to a build-a-figure, along with other Fallout gear and collectibles. The subscription costs $34.95 + shipping bimonthly, or $49.99 international.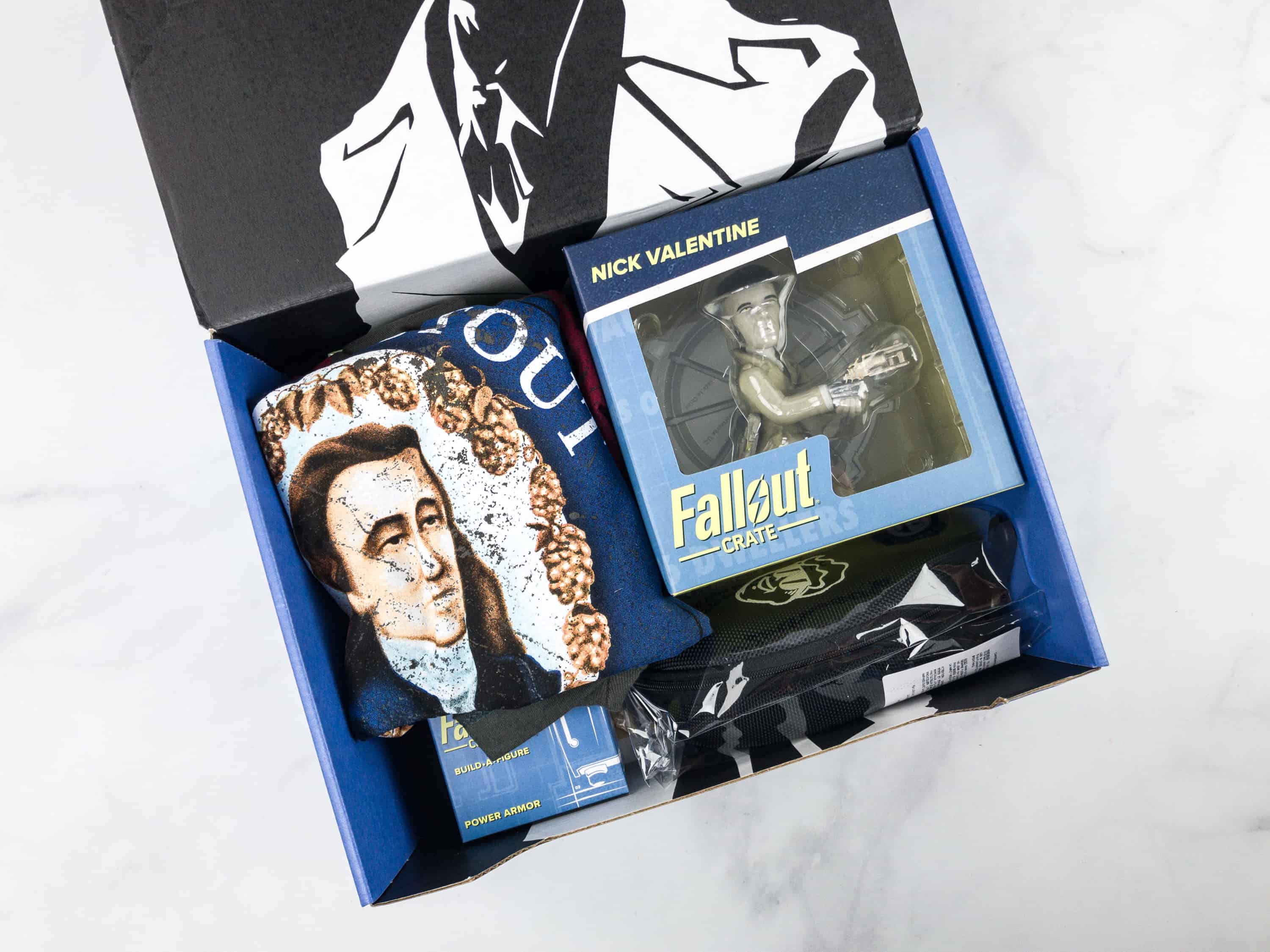 DEAL: Save 15% on any subscription when you use this link and coupon code HELLOSUBSCRIPTION15.
Nick Valentine!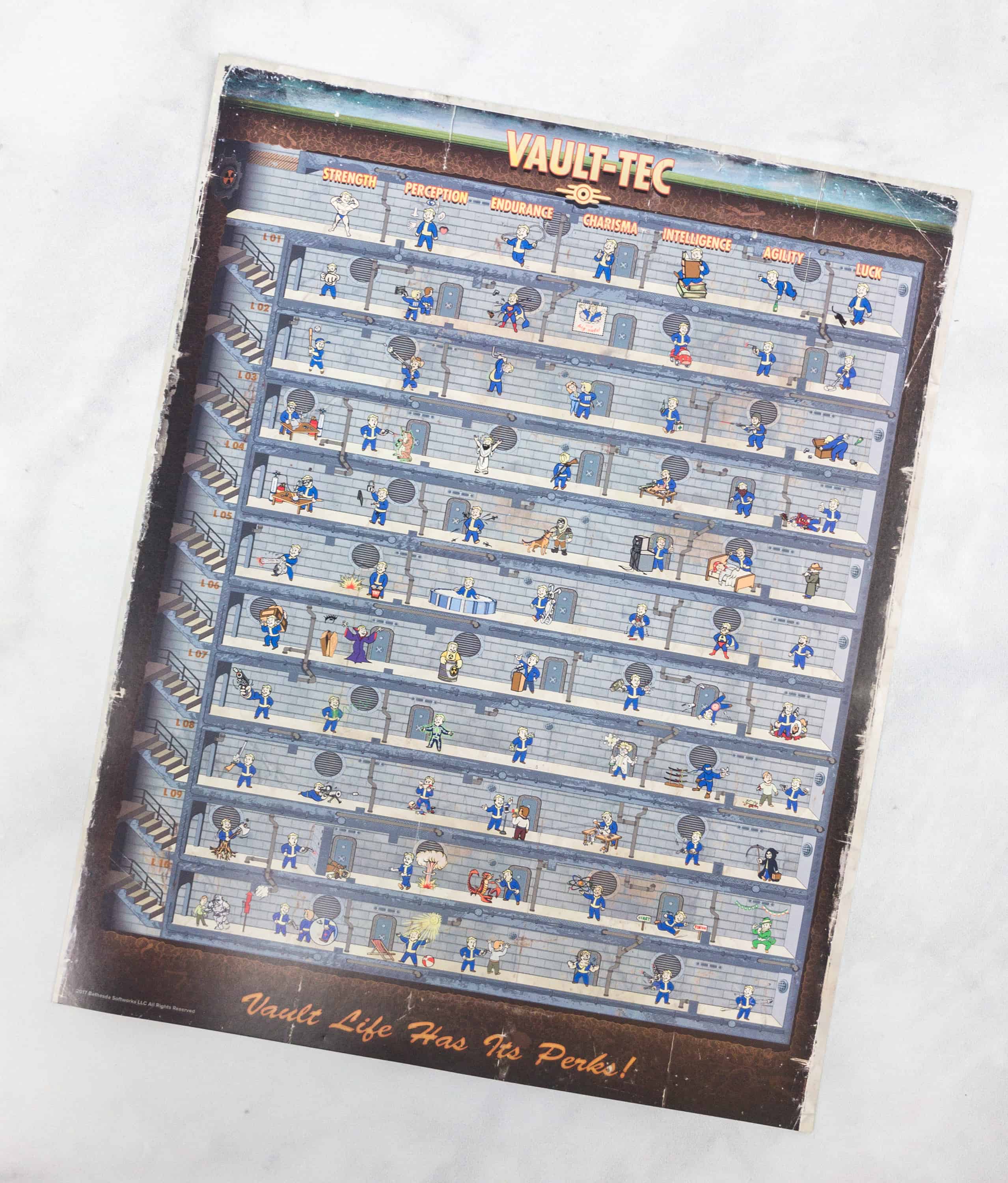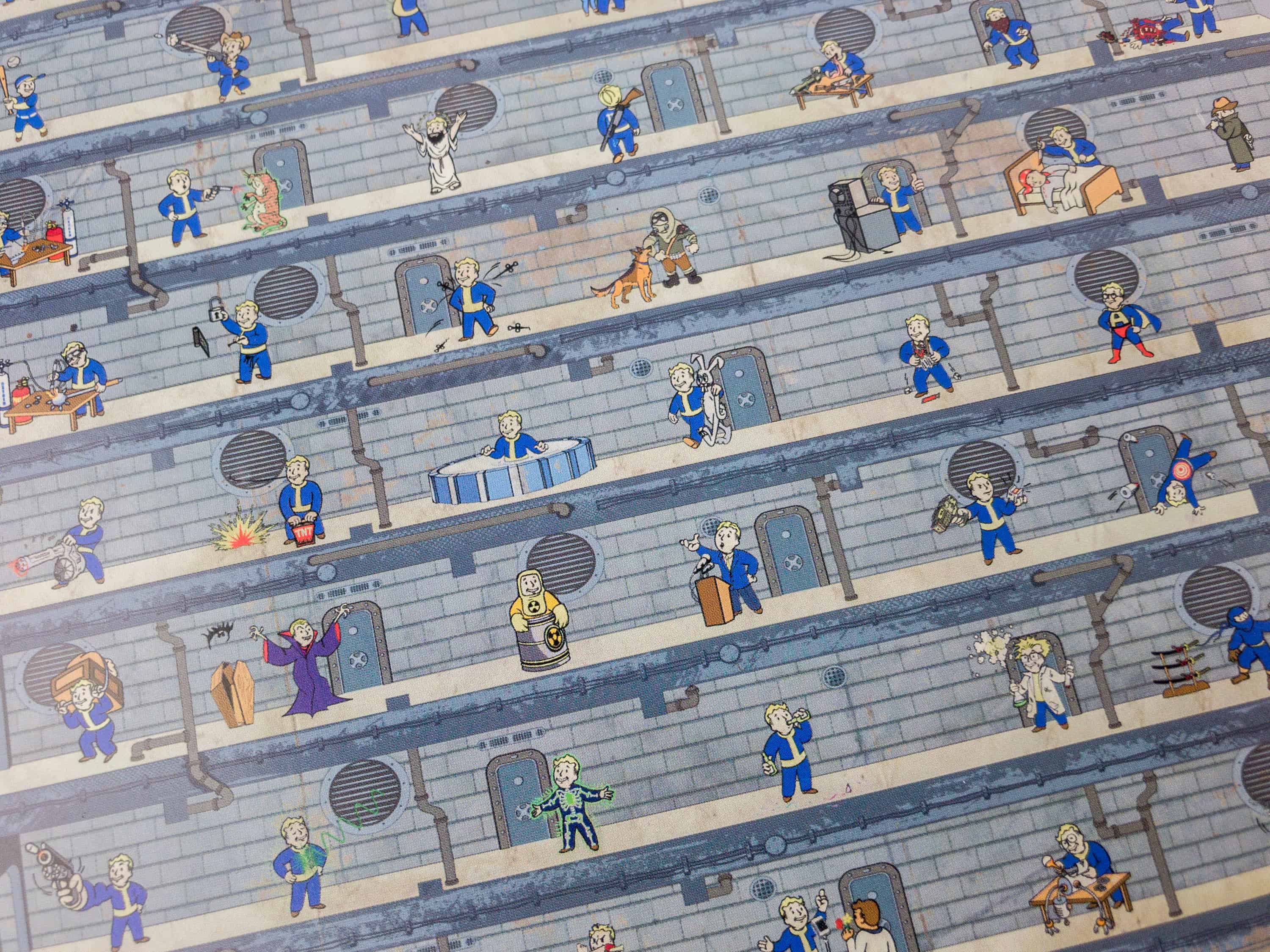 An art print is also included on the back of the info card.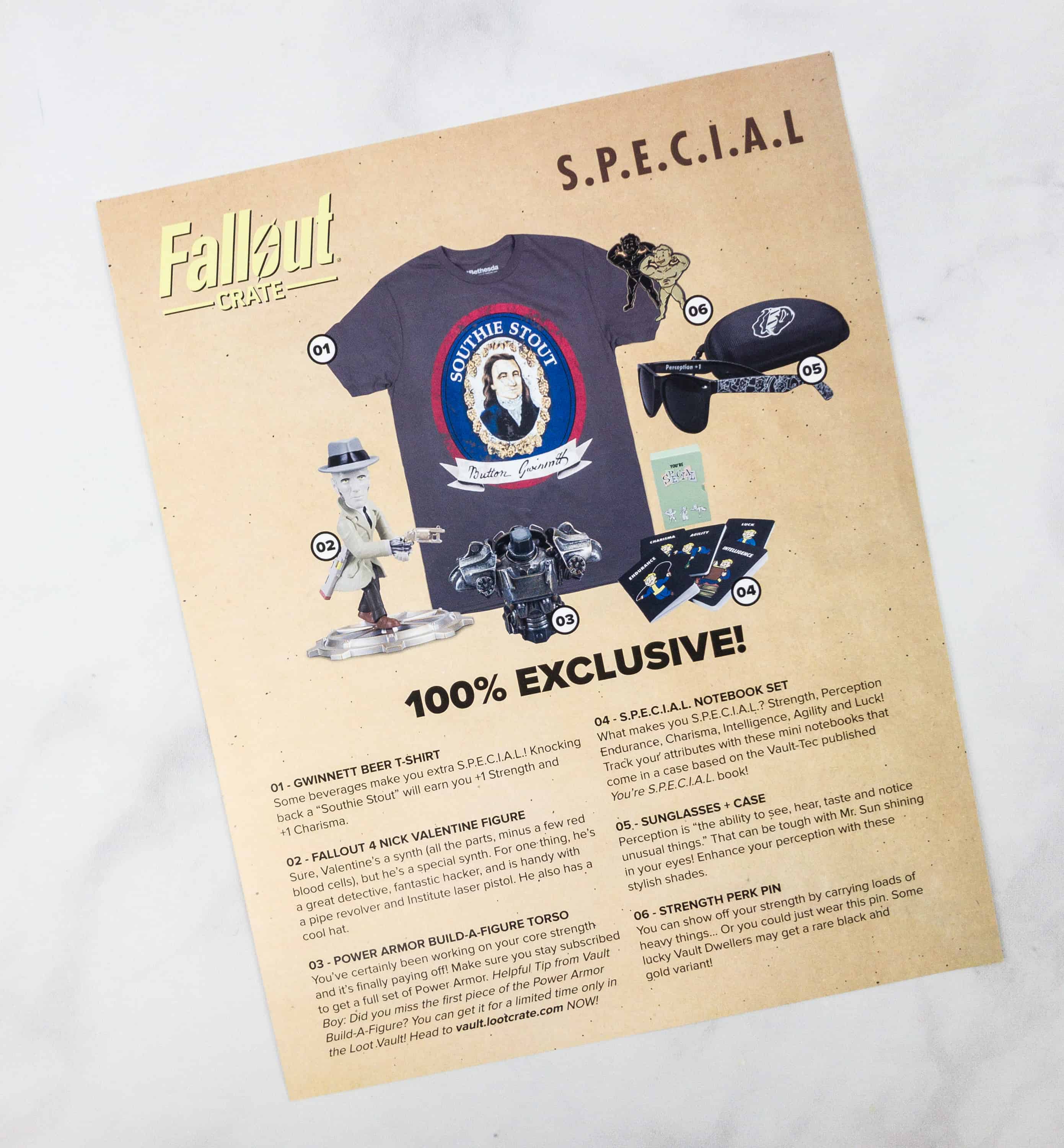 There's a card that lists all the items included in the box. This month's theme is S.PE.C.I.A.L.!
Everything in the February Fallout Crate is 100% Exclusive!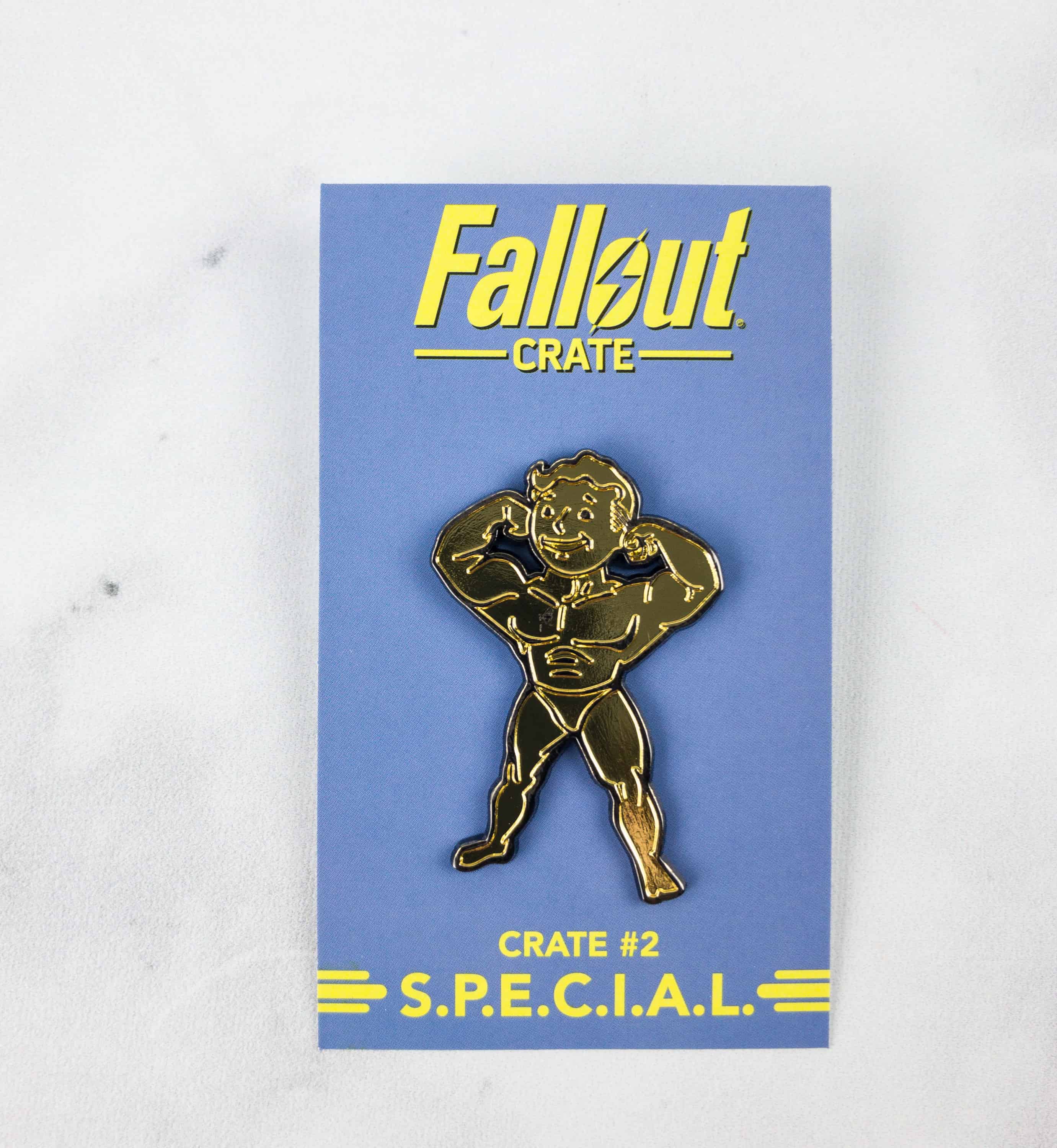 Strength Perk Pin And we got the gold version of the Strength Perk pin! Some subscribers received a black & gold variation.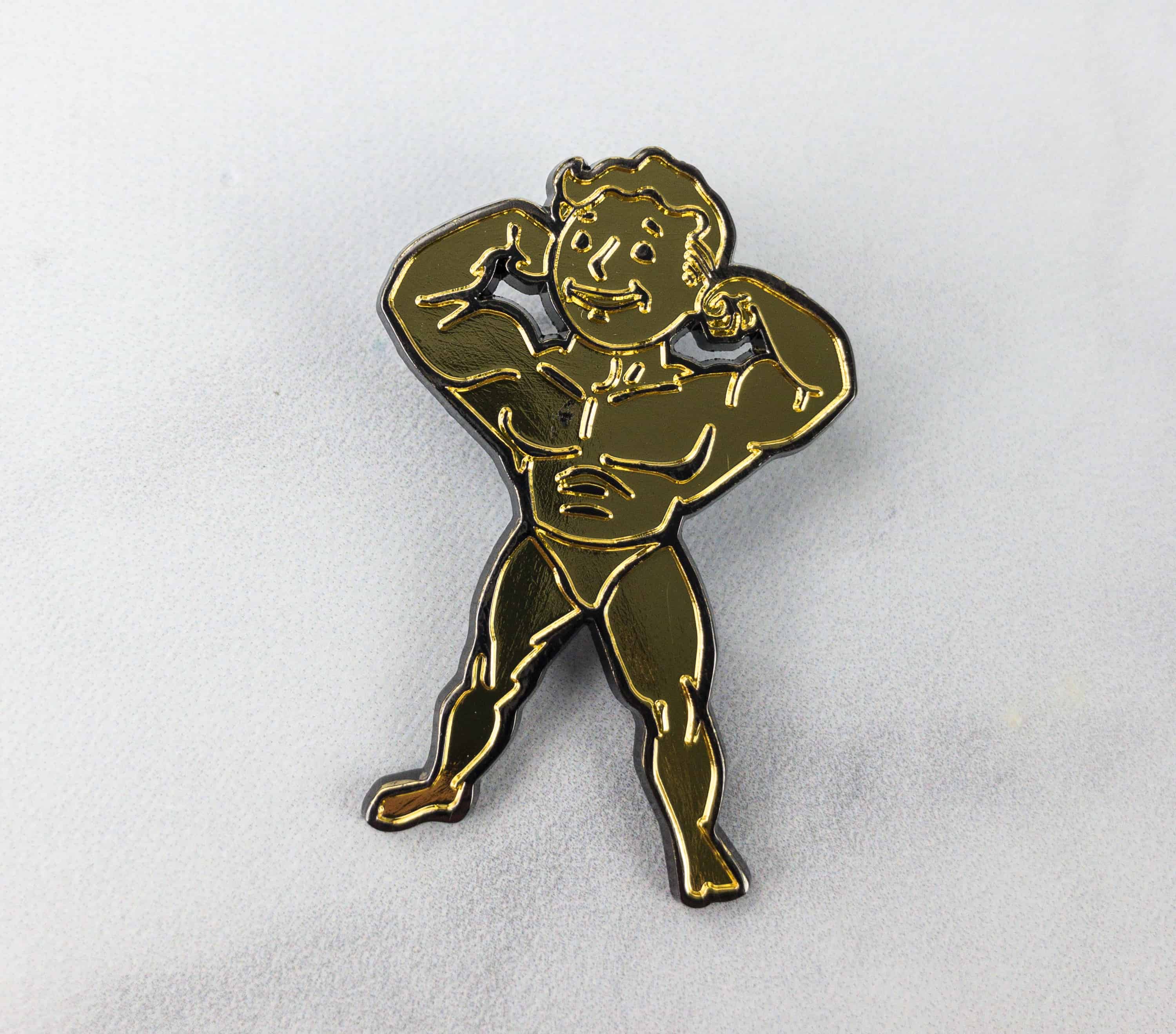 Strength is for power and this gold pin is mighty powerful. I like it better than the chase version!
Gwinnett Shirt Gwinnett in the game is a location in the Commonwealth in 2287, a craft brewery founded by local brewer Button Gwinnett, who is the namesake of the founding father, an important American official and the governor of the deep-southern state of Georgia during the Revolutionary War.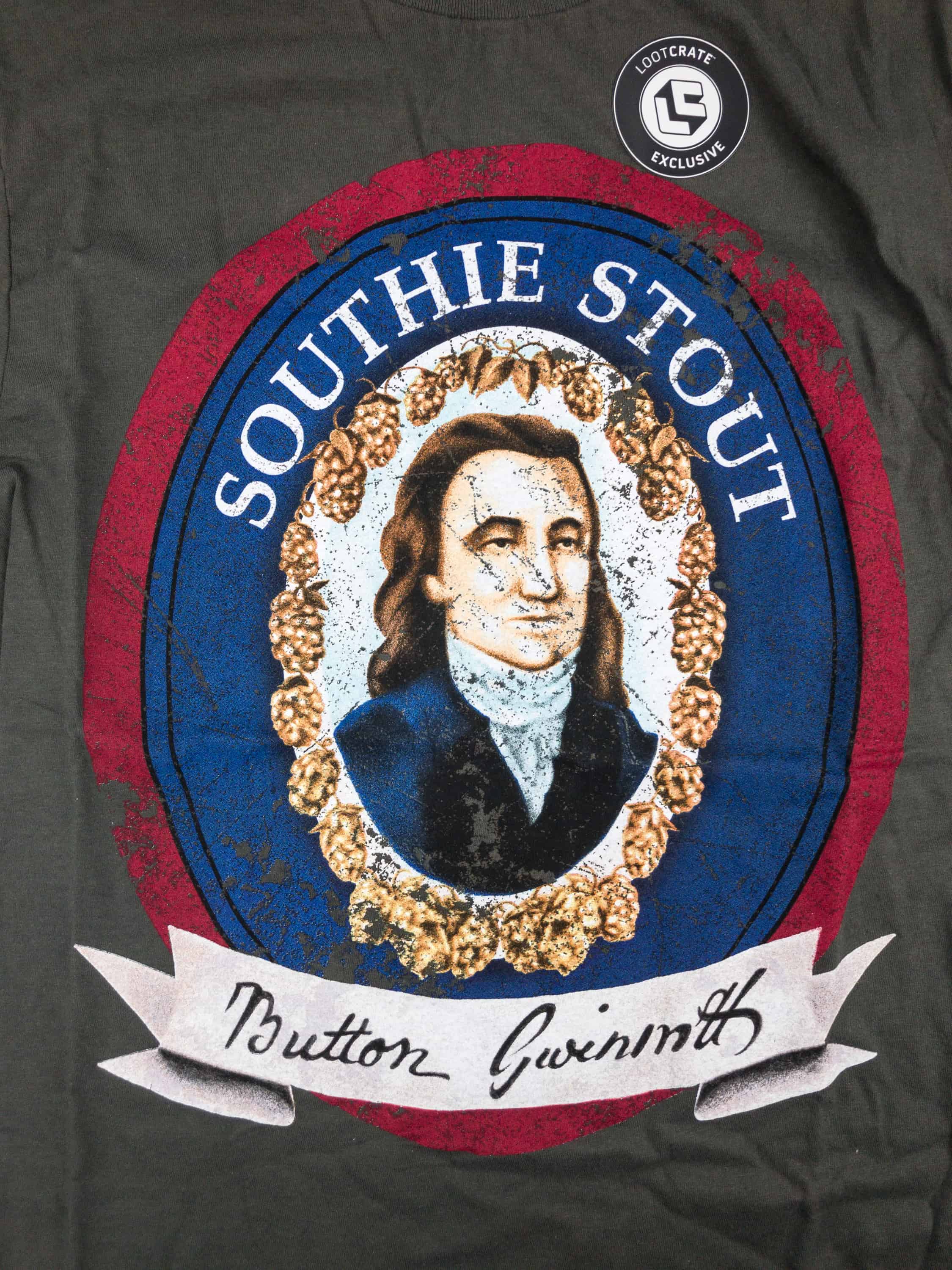 The shirt displays a wreathed portrait of Button Gwinnett above the text "Button Gwinnett" on a stylized scroll, which is above the text "Southie Stout." The design is usually found on the famous Gwinnett Stout, a boozy quaff from Fallout 4.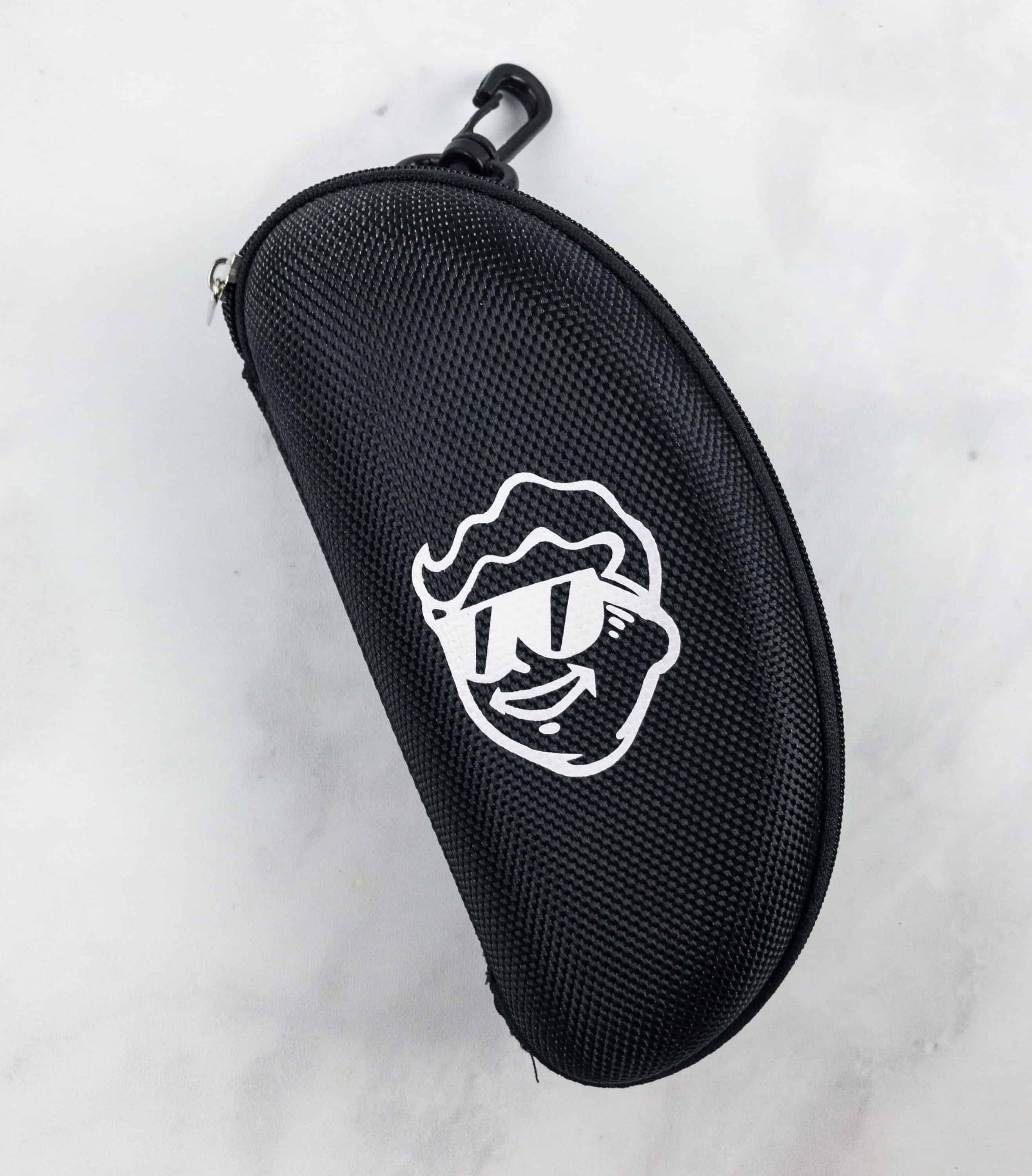 Sunglasses & Case I love that the sunglasses came with a protective case!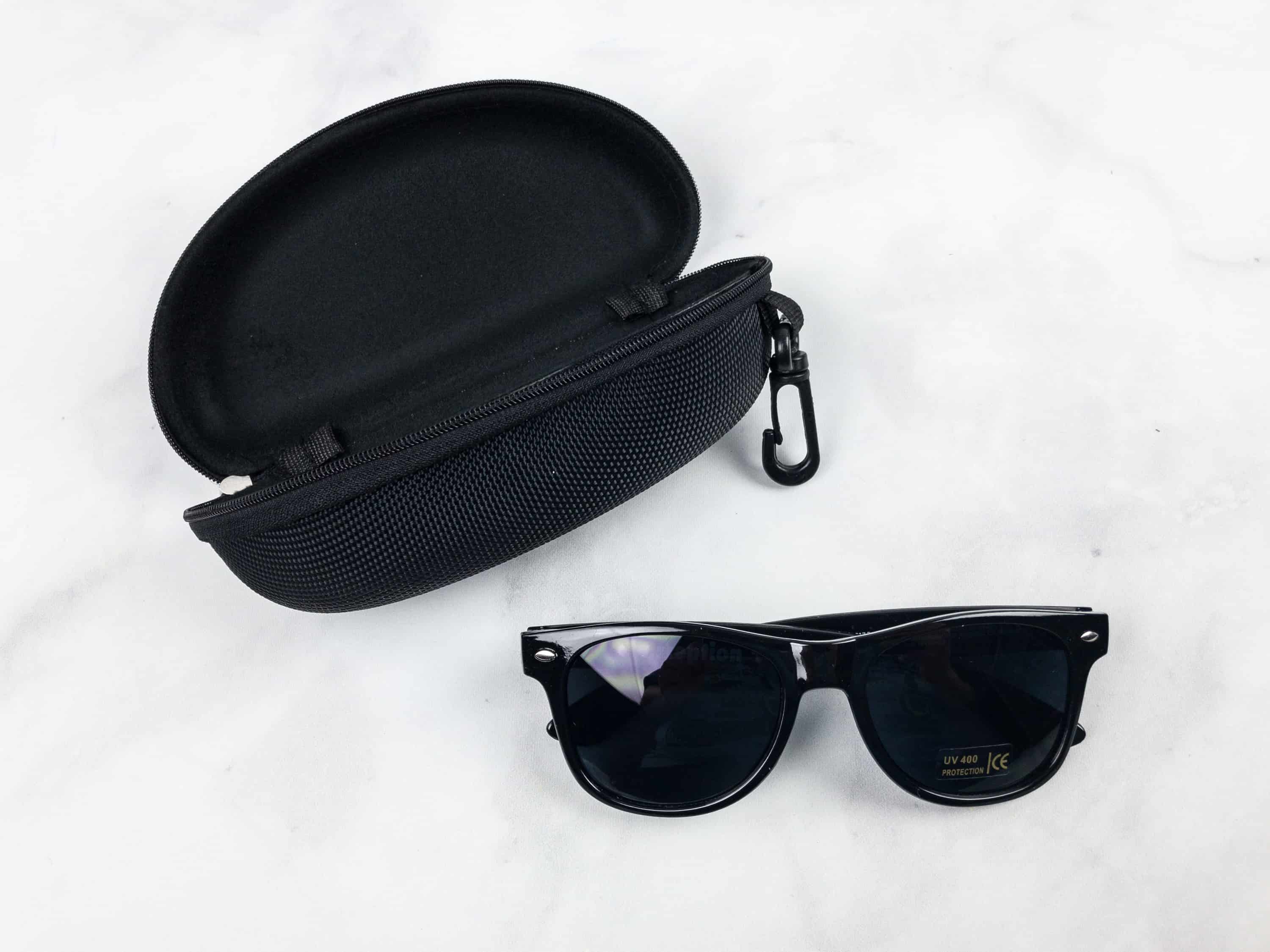 The case even has a nice little lanyard hook so you can attach them to your pack. 
The sunglasses are a classic shape plus they have UV 400 protection (not all box sunglasses will come with the sticker noting this, so it makes me happy!).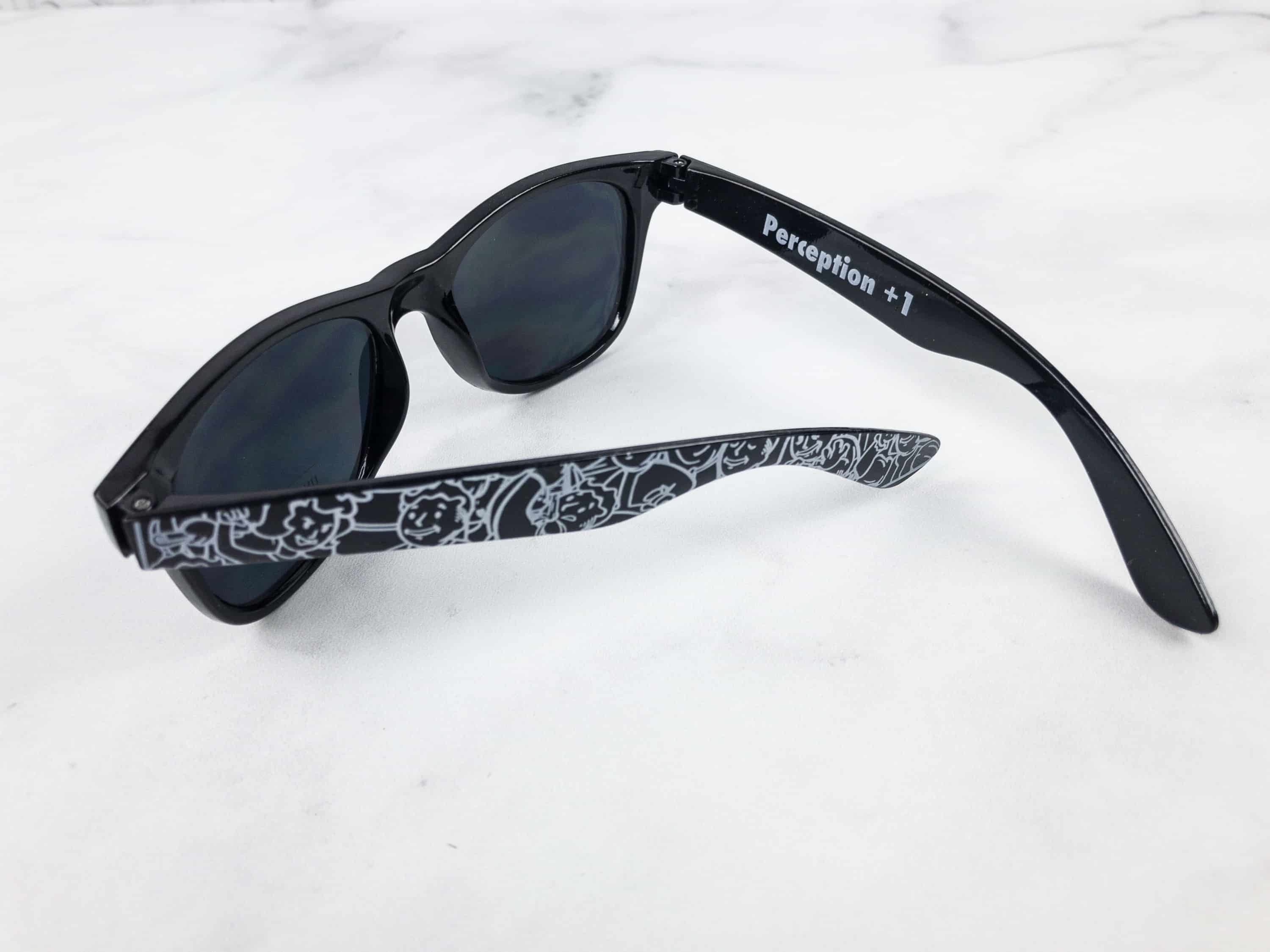 The frame arm has a great Fallout Boy & Fallout Girl print. Perception +1!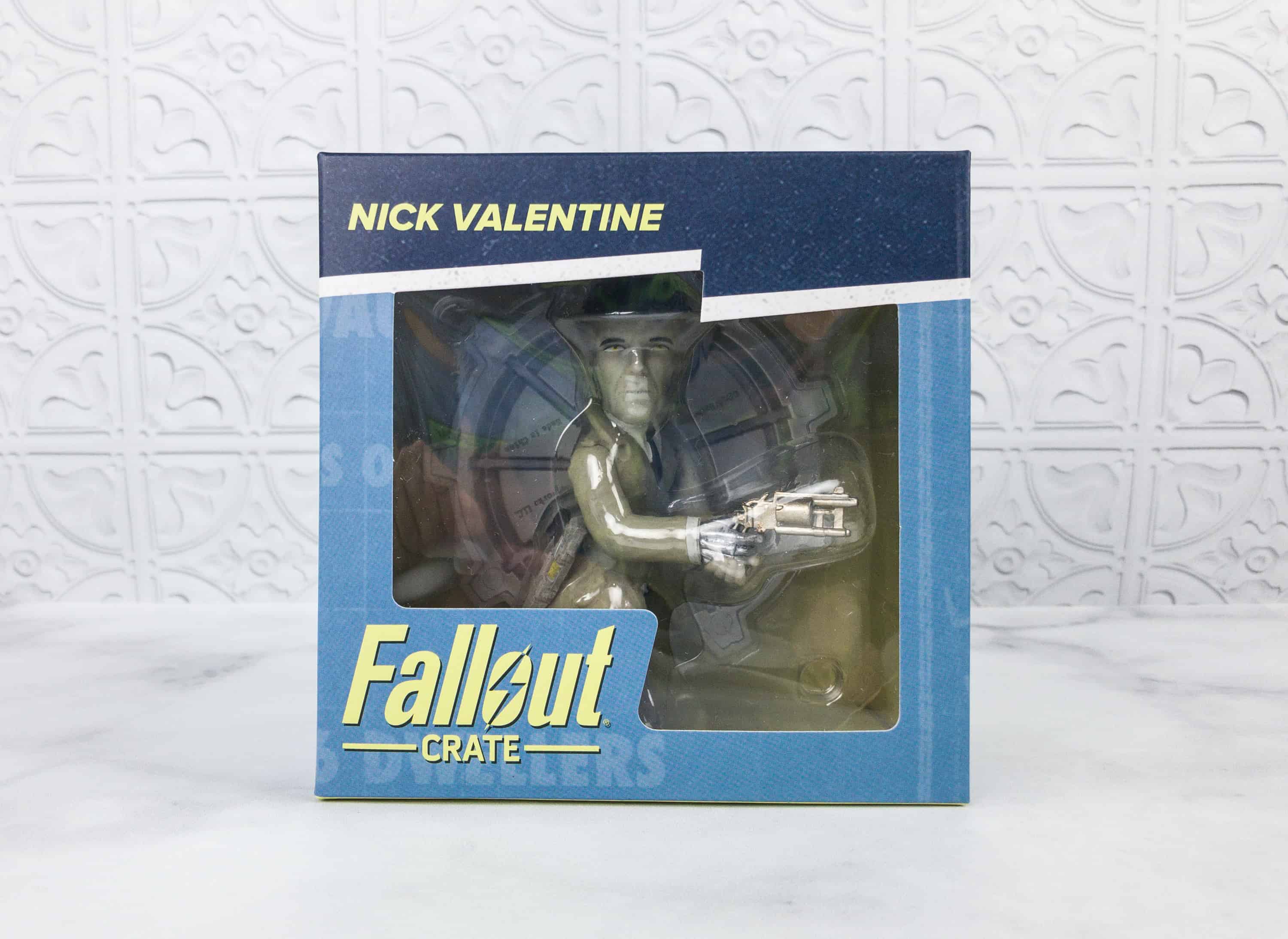 Fallout 4 Nick Valentine Figure Nick Valentine is a synthetic private detective, with a little damage from his travels.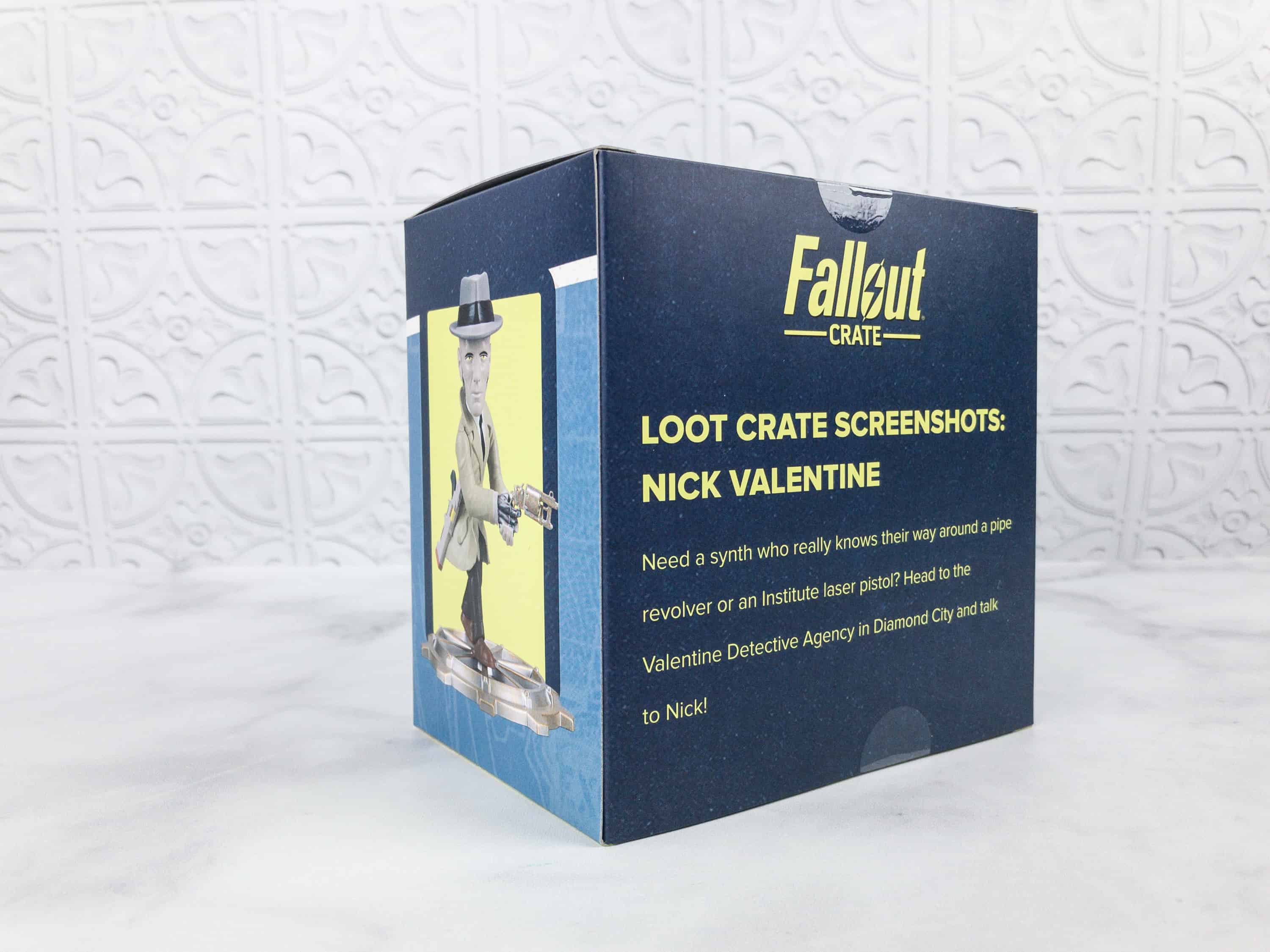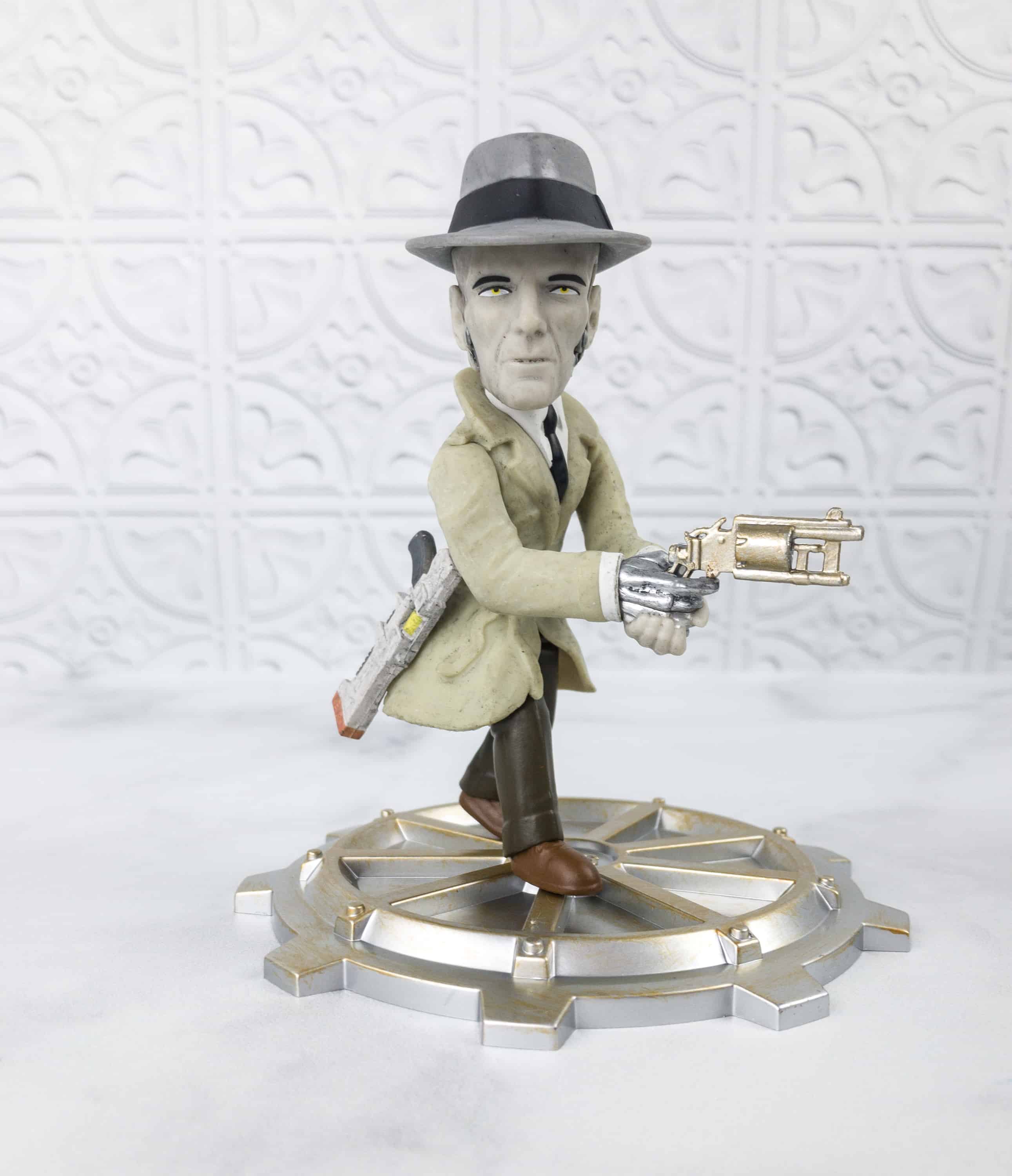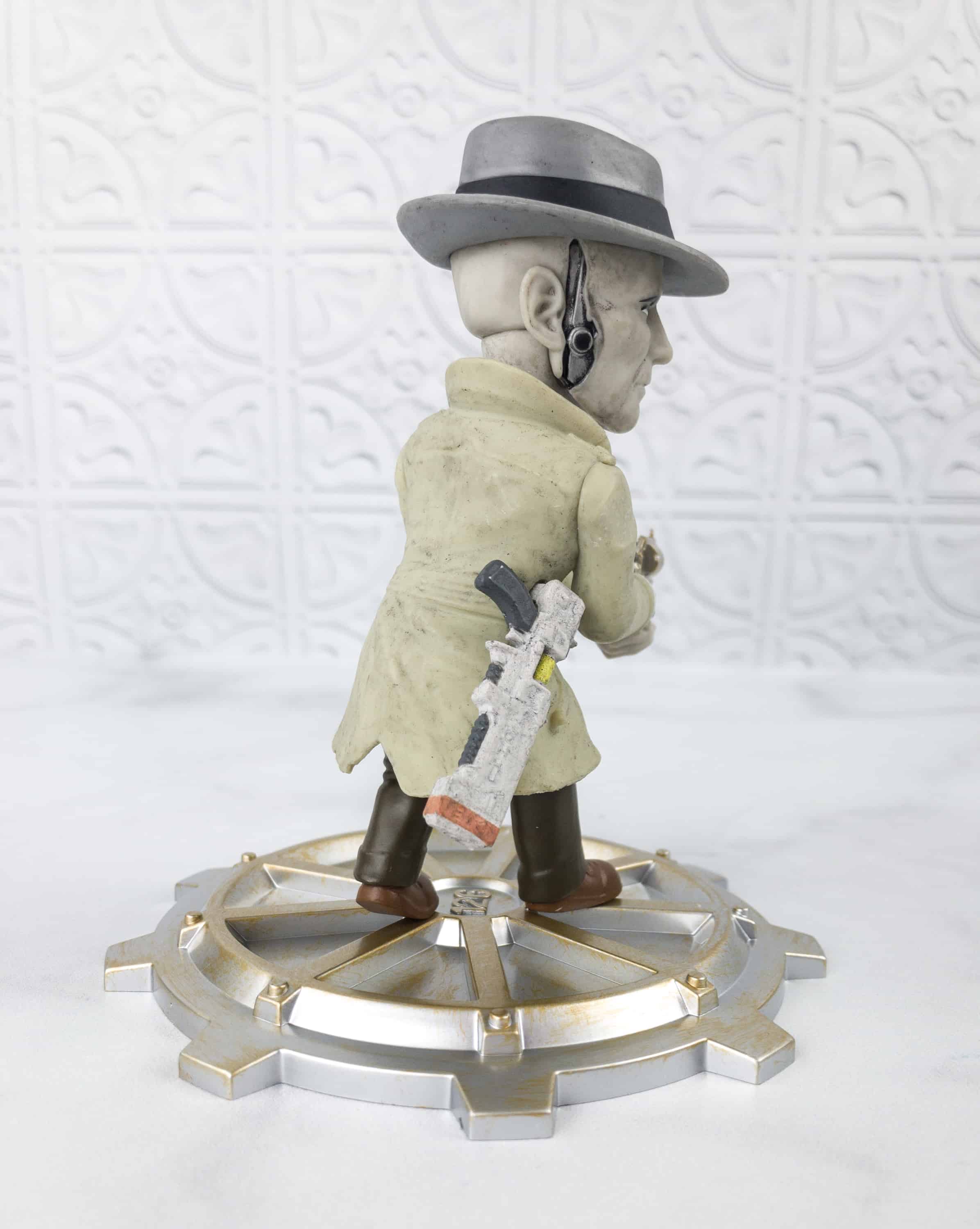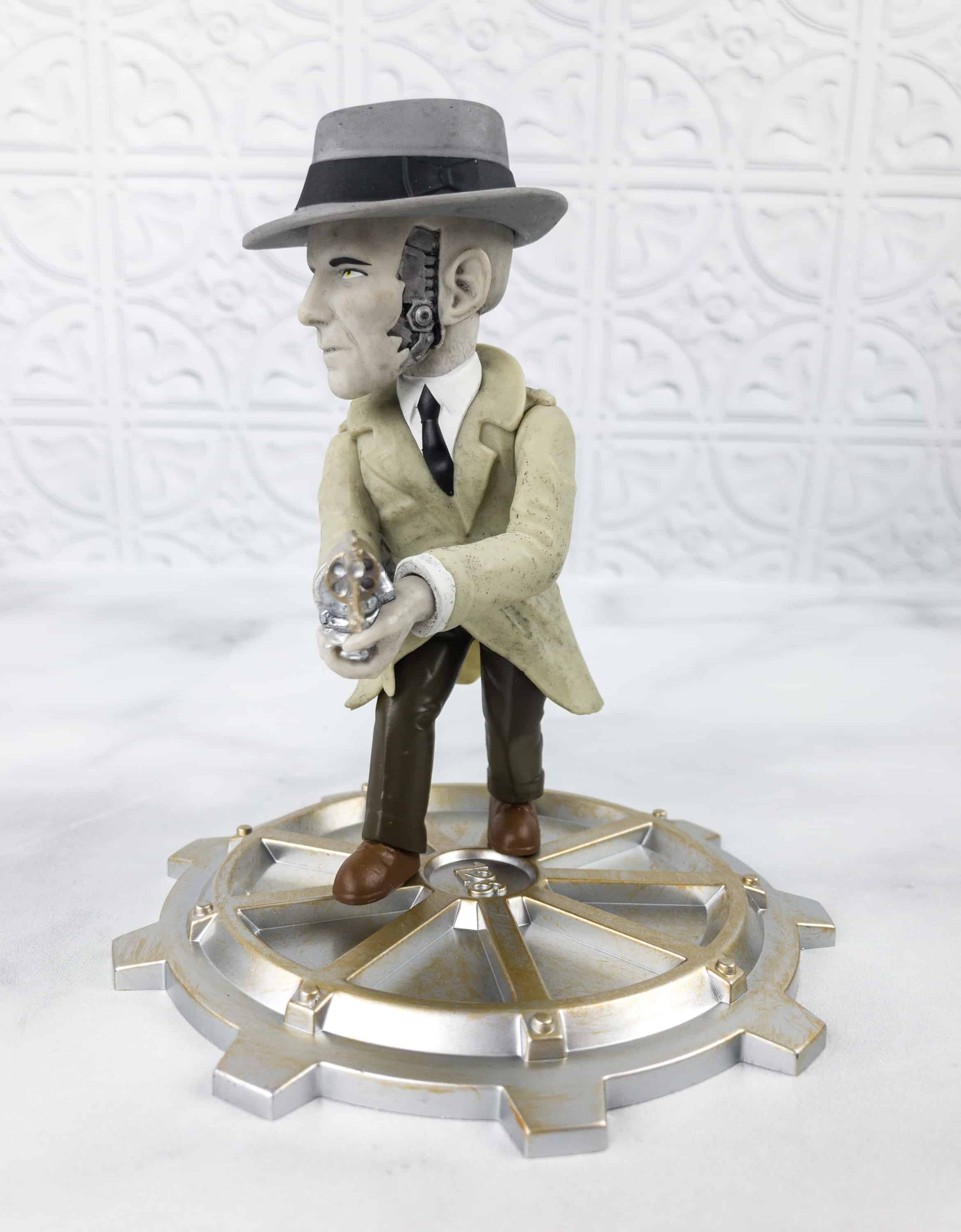 Nick is wearing his usual detective attire, as he was once a police detective in Chicago, before turning into a synth. He holds some important pre-war memories, and that what's make him S.P.E.C.I.A.L.! Just like the first box this figure is top notch.So detailed with really a great sculpt. FYI the pipe revolver pistol is detachable.
SPECIAL Notebook Set We got a set of nice notebooks from this crate plus a really great slipcase – I've never received a notebook set with a slipcover before!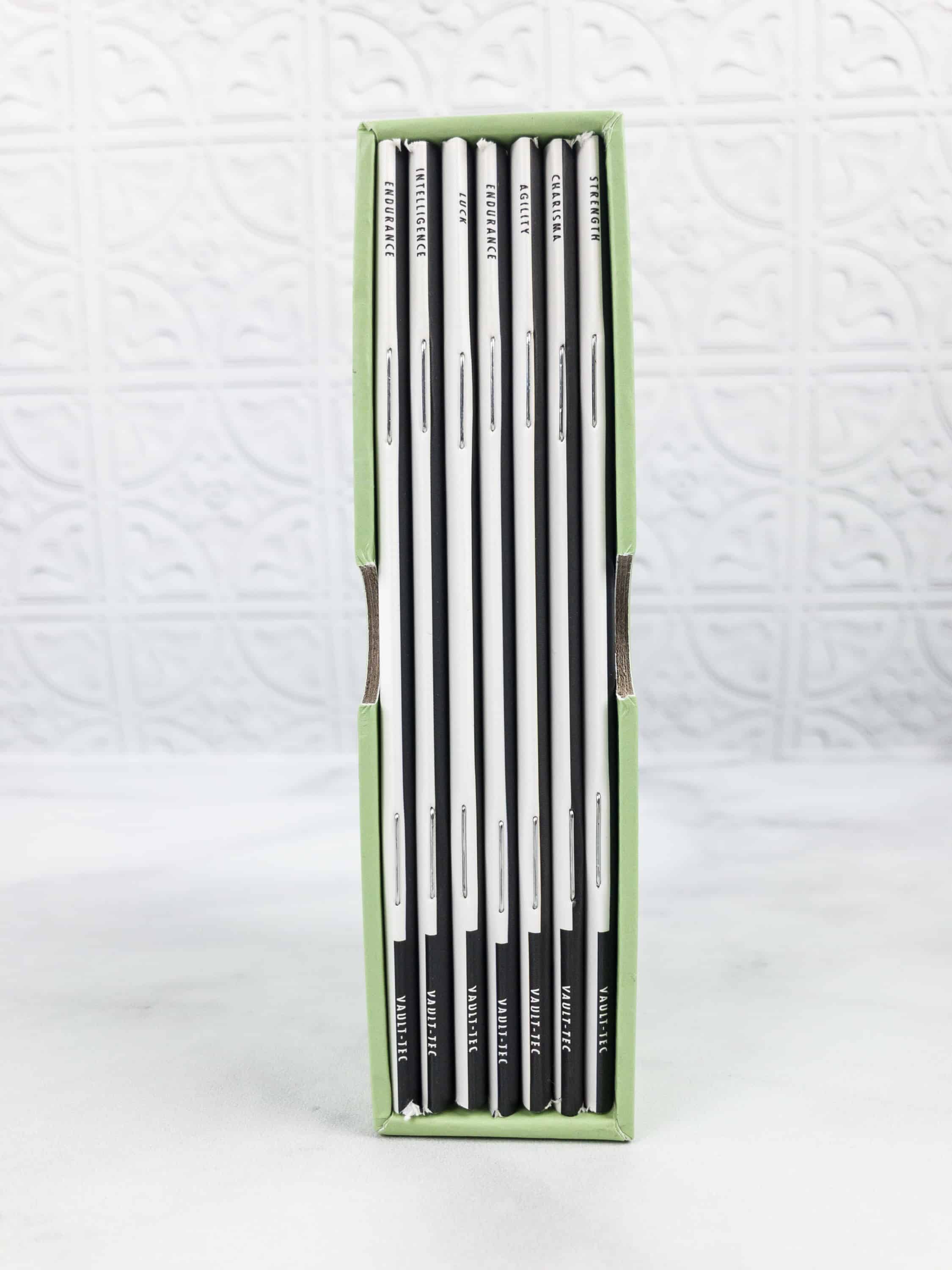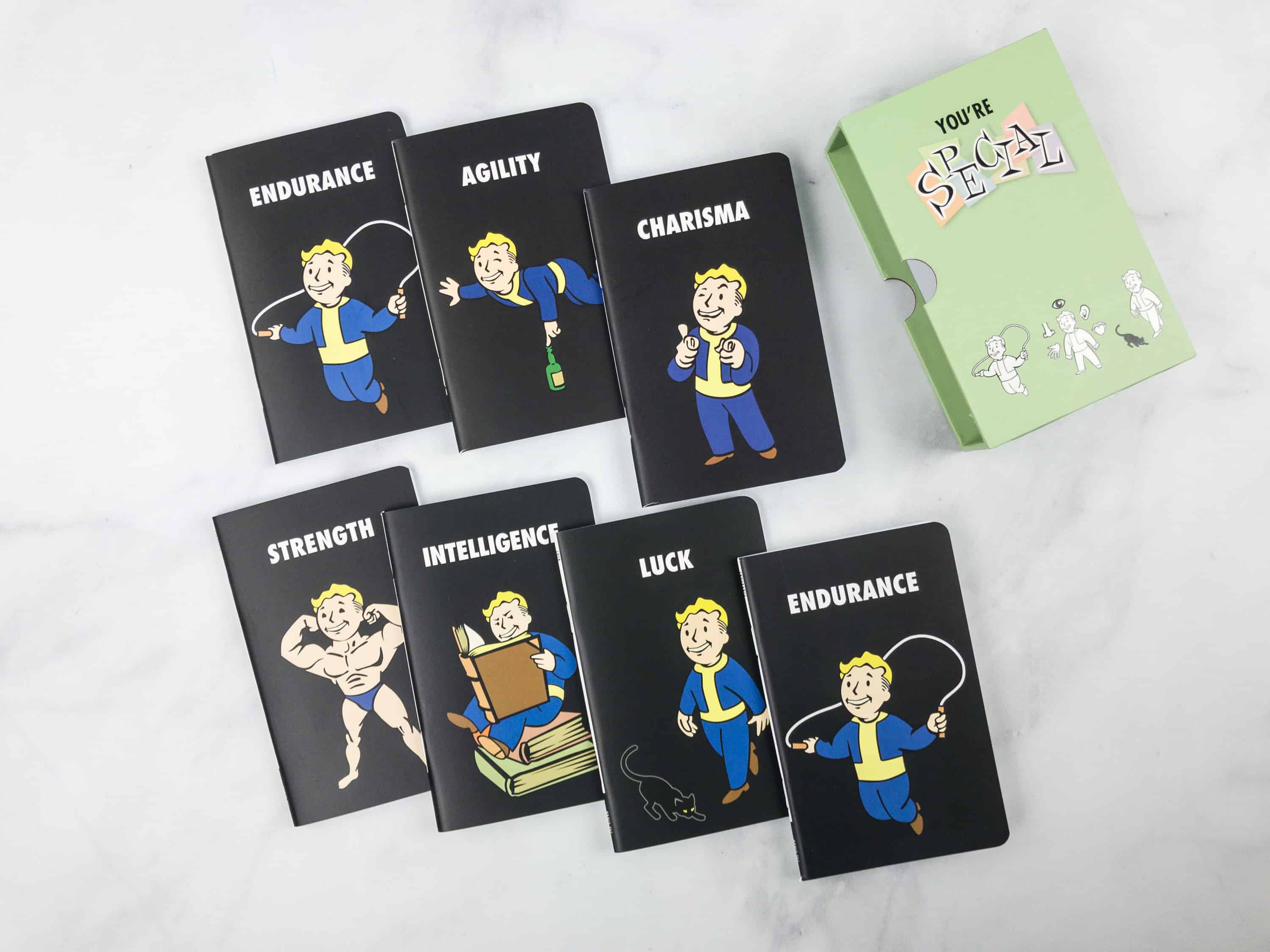 Each notebook features the seven Fallout 4 abilities: Strength, Perception, Endurance, Charisma, Intelligence, Agility and Luck Detailed.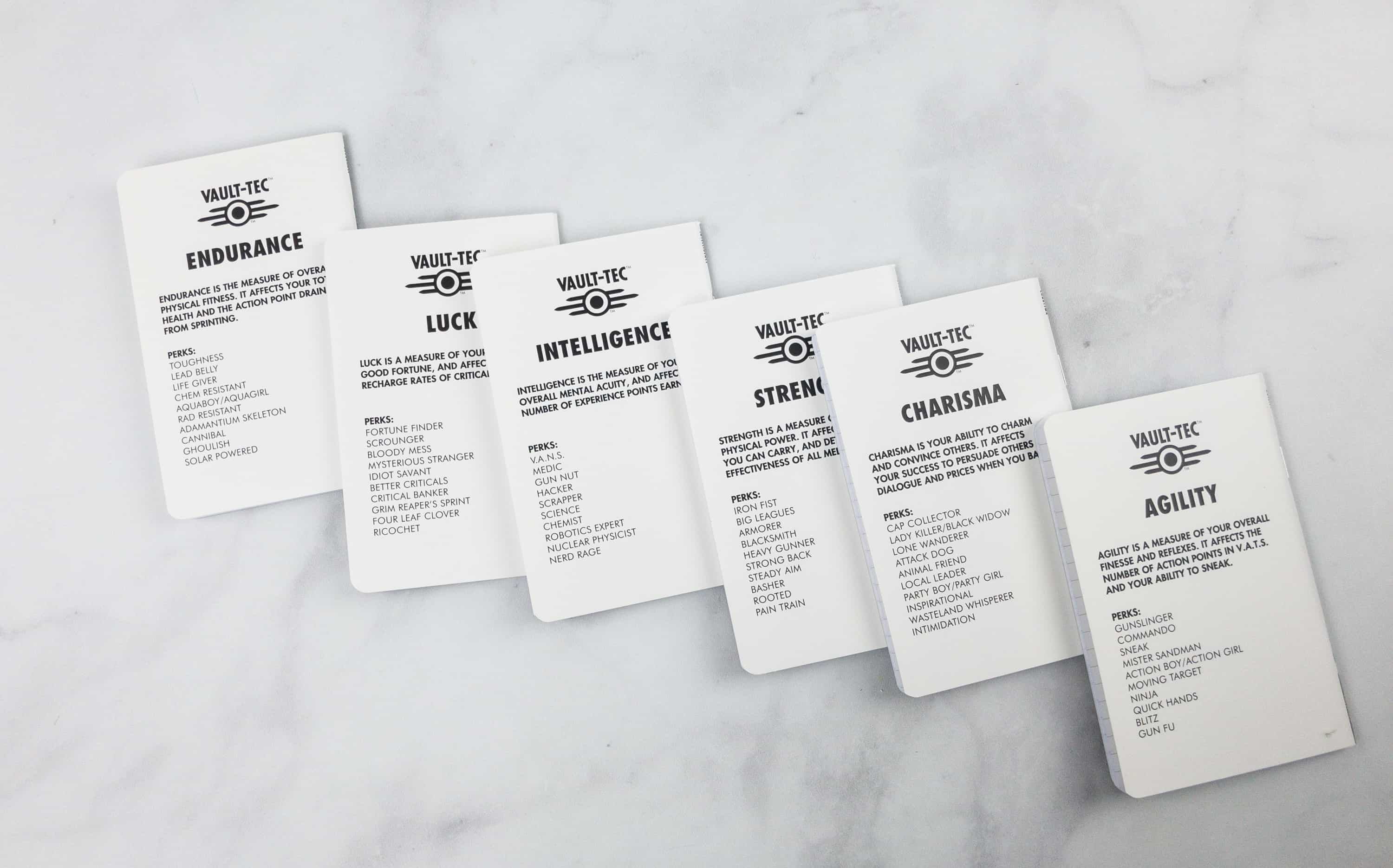 They're really handy that you can just stash them along with your other stuff, and have an instant scribble buddy, especially when you got important stuff to take note!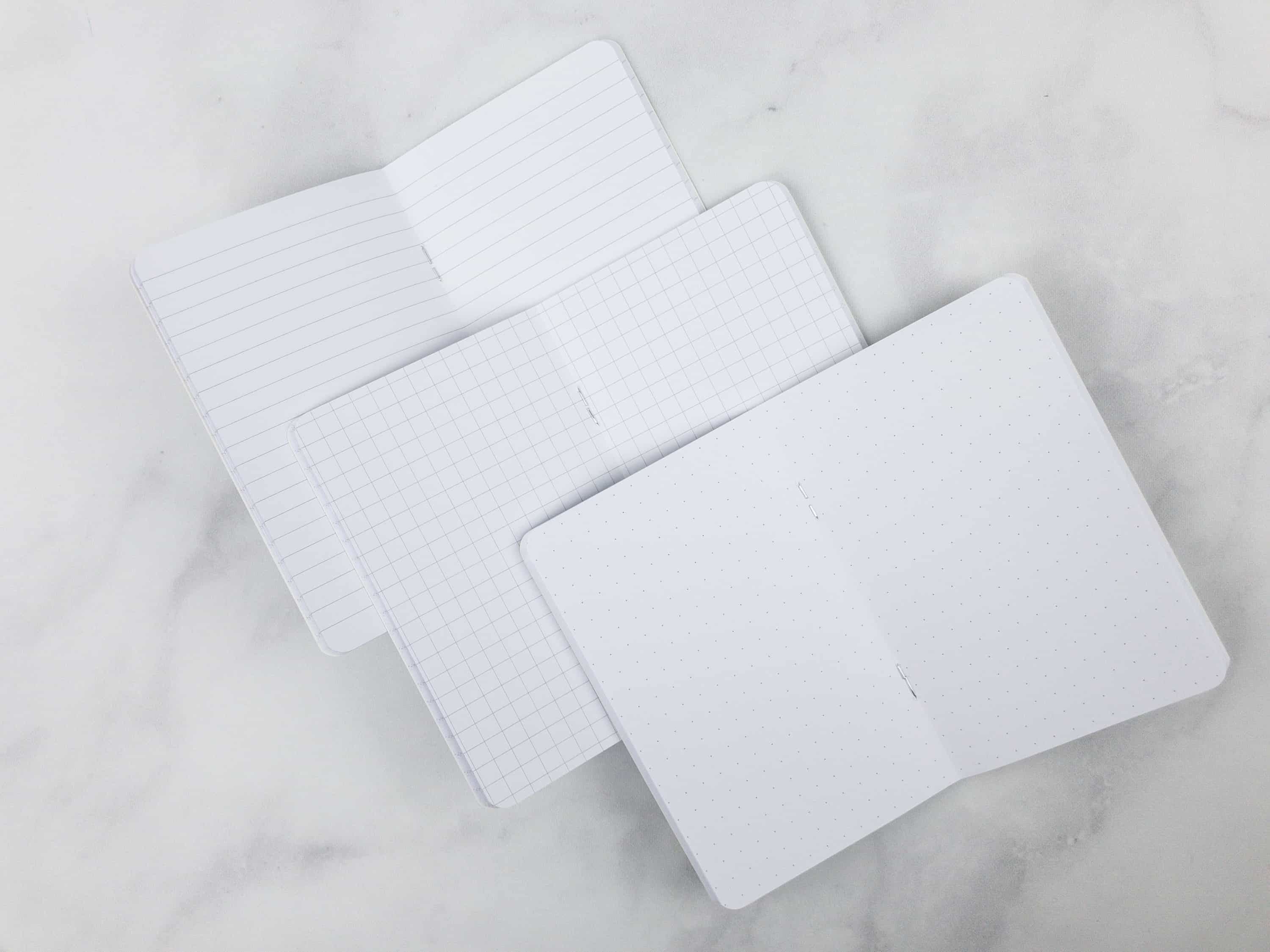 The notebooks feature different rules inside – lined, gridded, and bullet grid!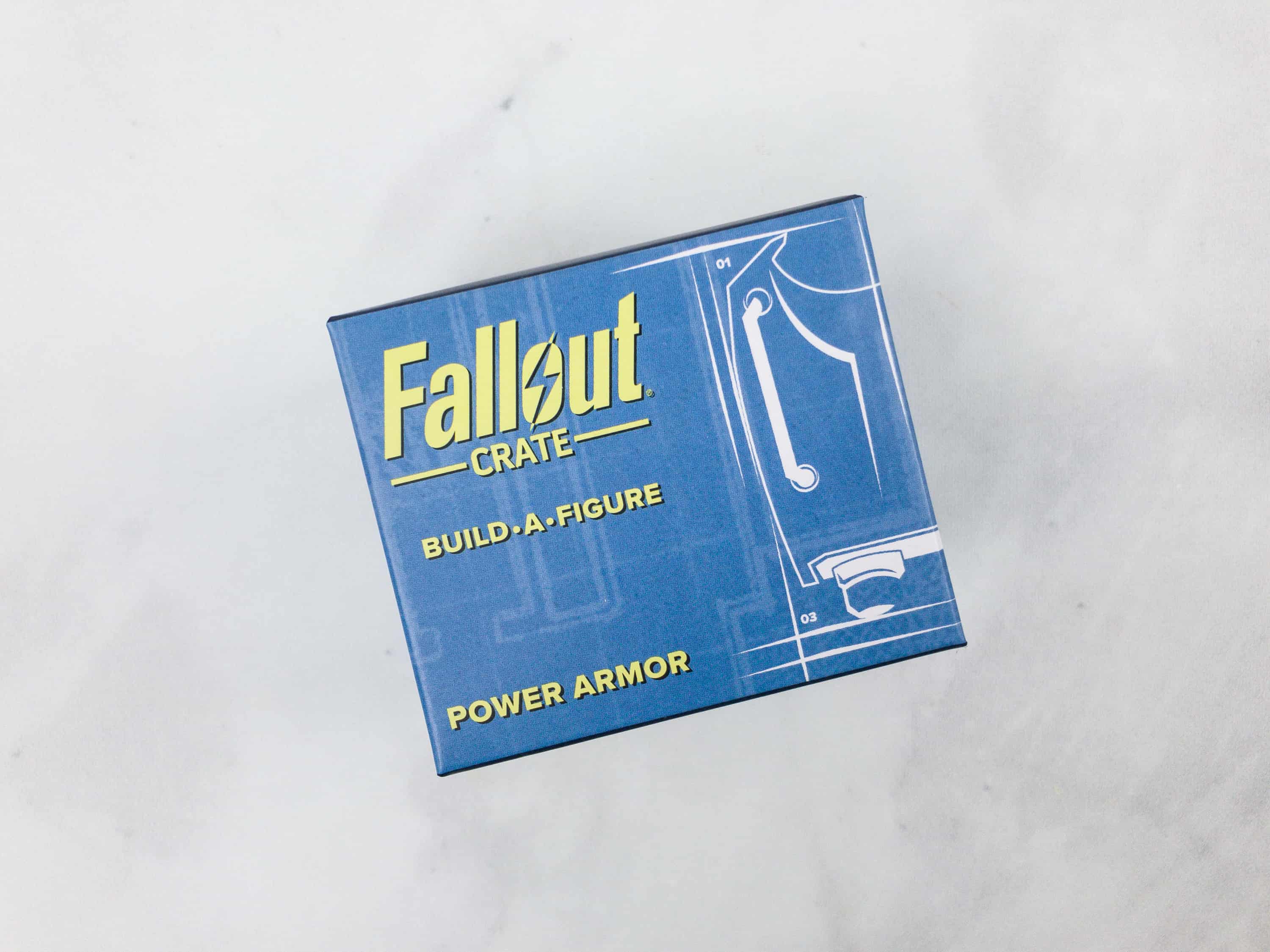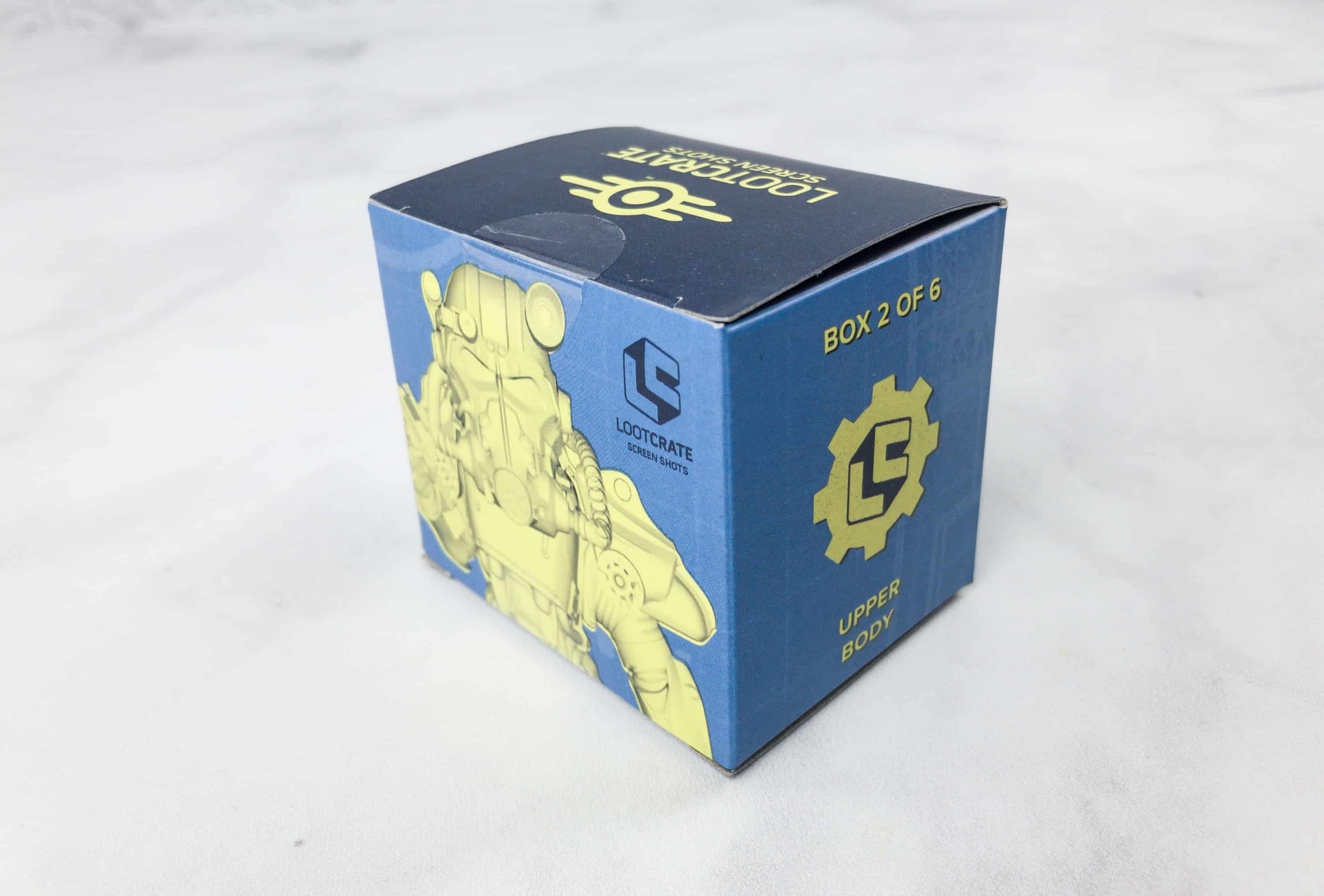 Power Armor Build-A-Figure Torso The figure we received is just one part of the armor. Fallout Crate will send one part in every box until we complete the whole thing!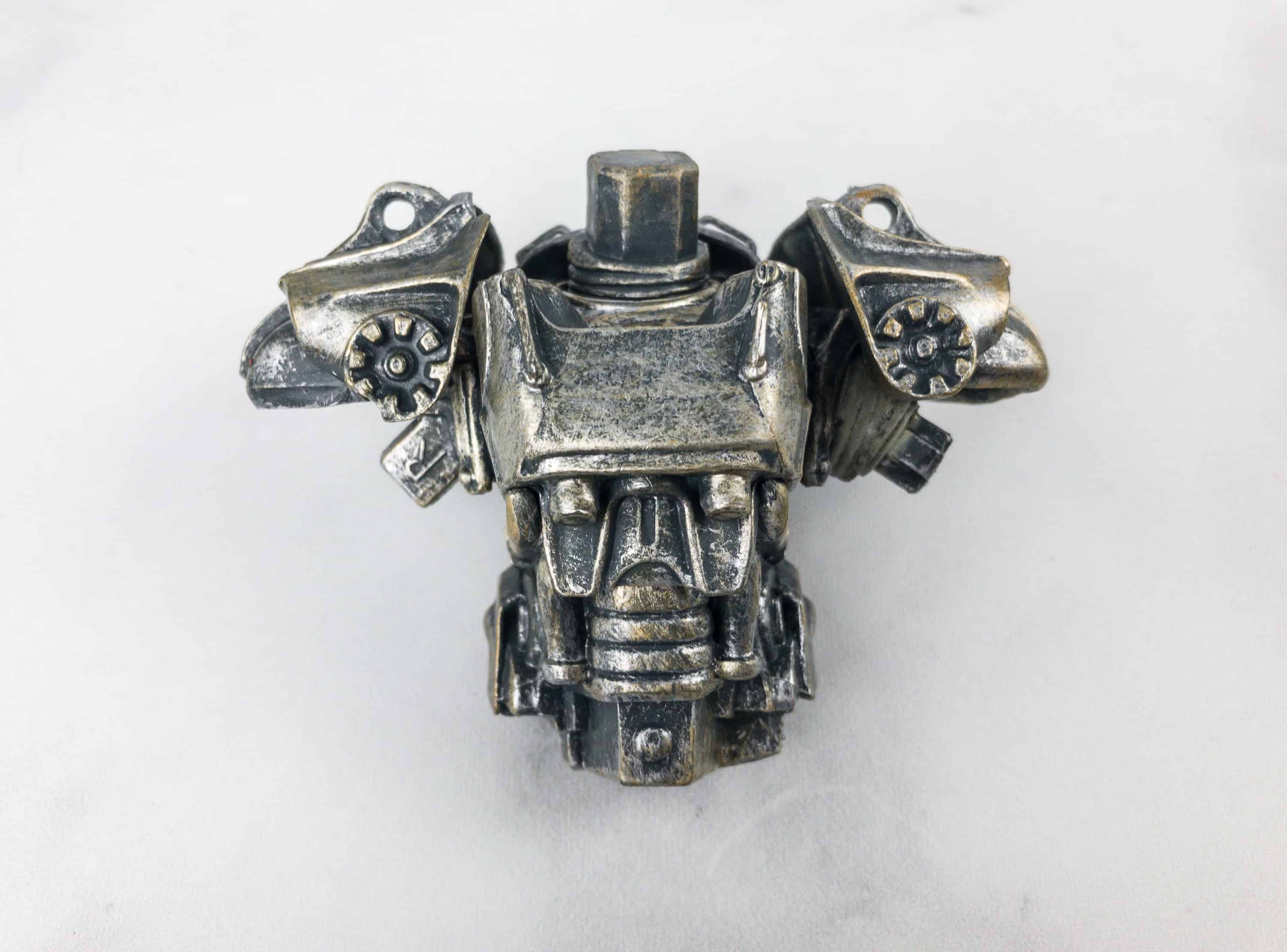 Such a great idea for something that is built up from segments in the game.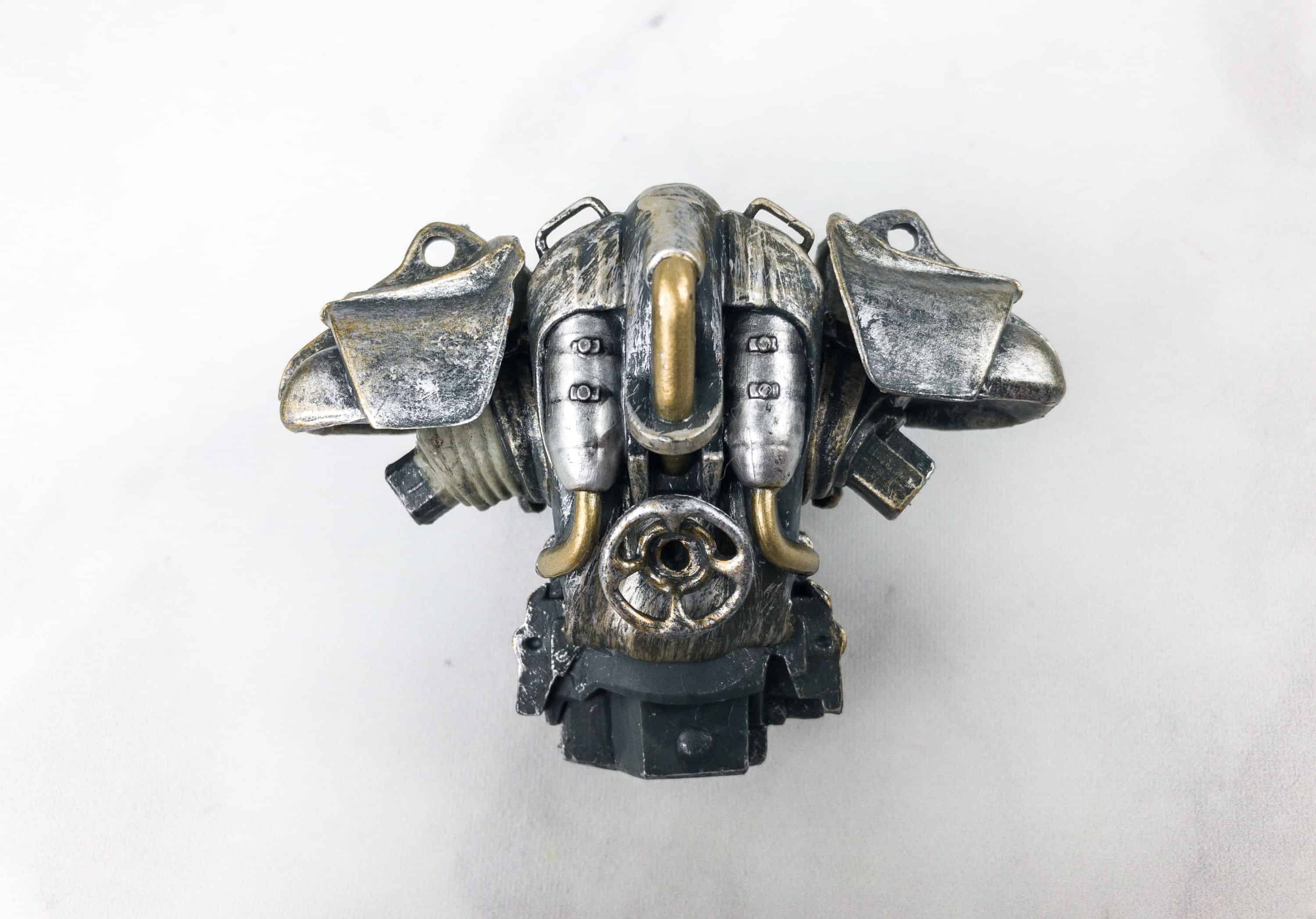 Power Armor allows its wearer to not only have superior strength bonuses but its armor components have their own hit points and actively absorb a substantial percentage of incoming damage until they are destroyed.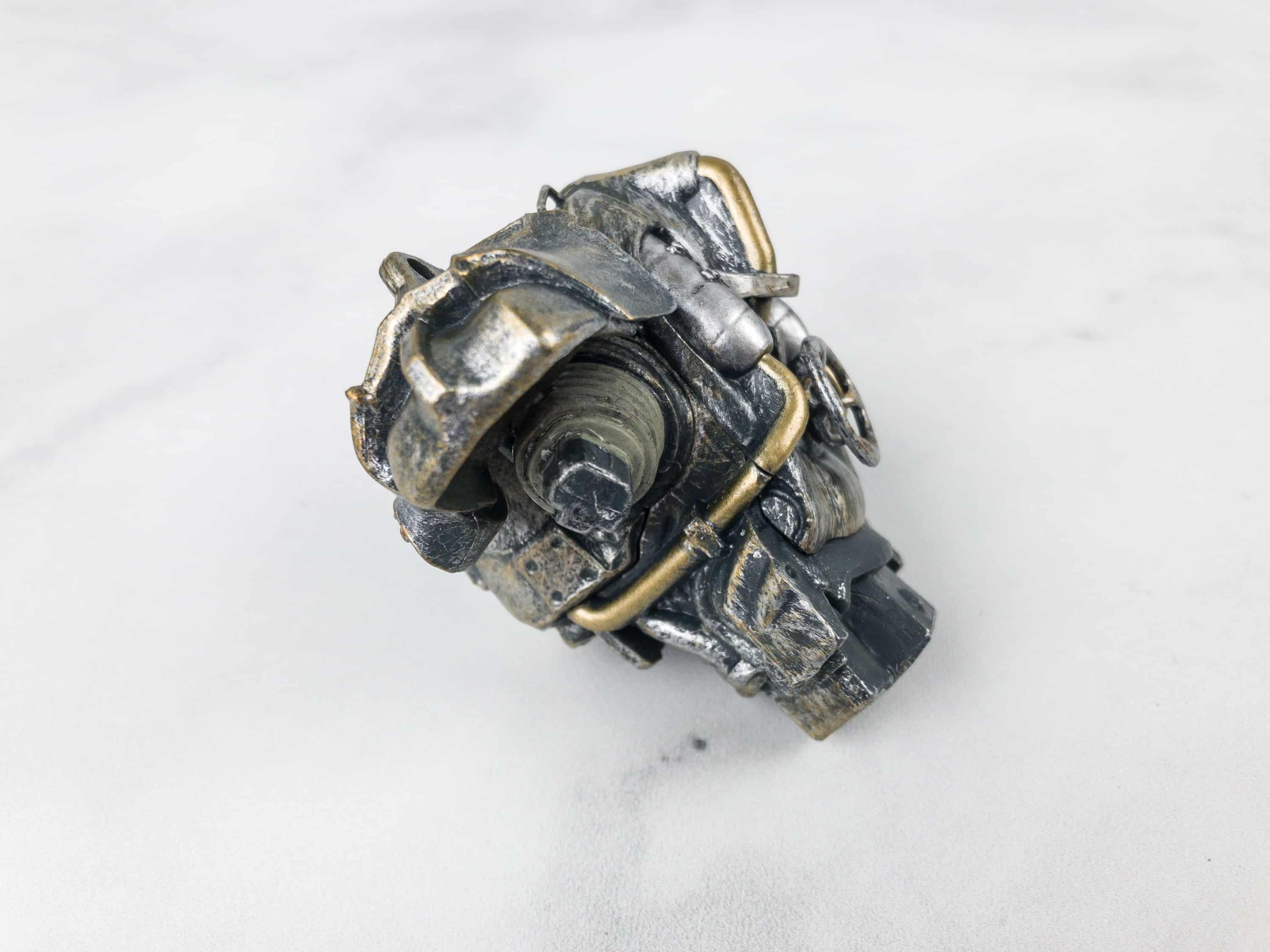 The details are incredible.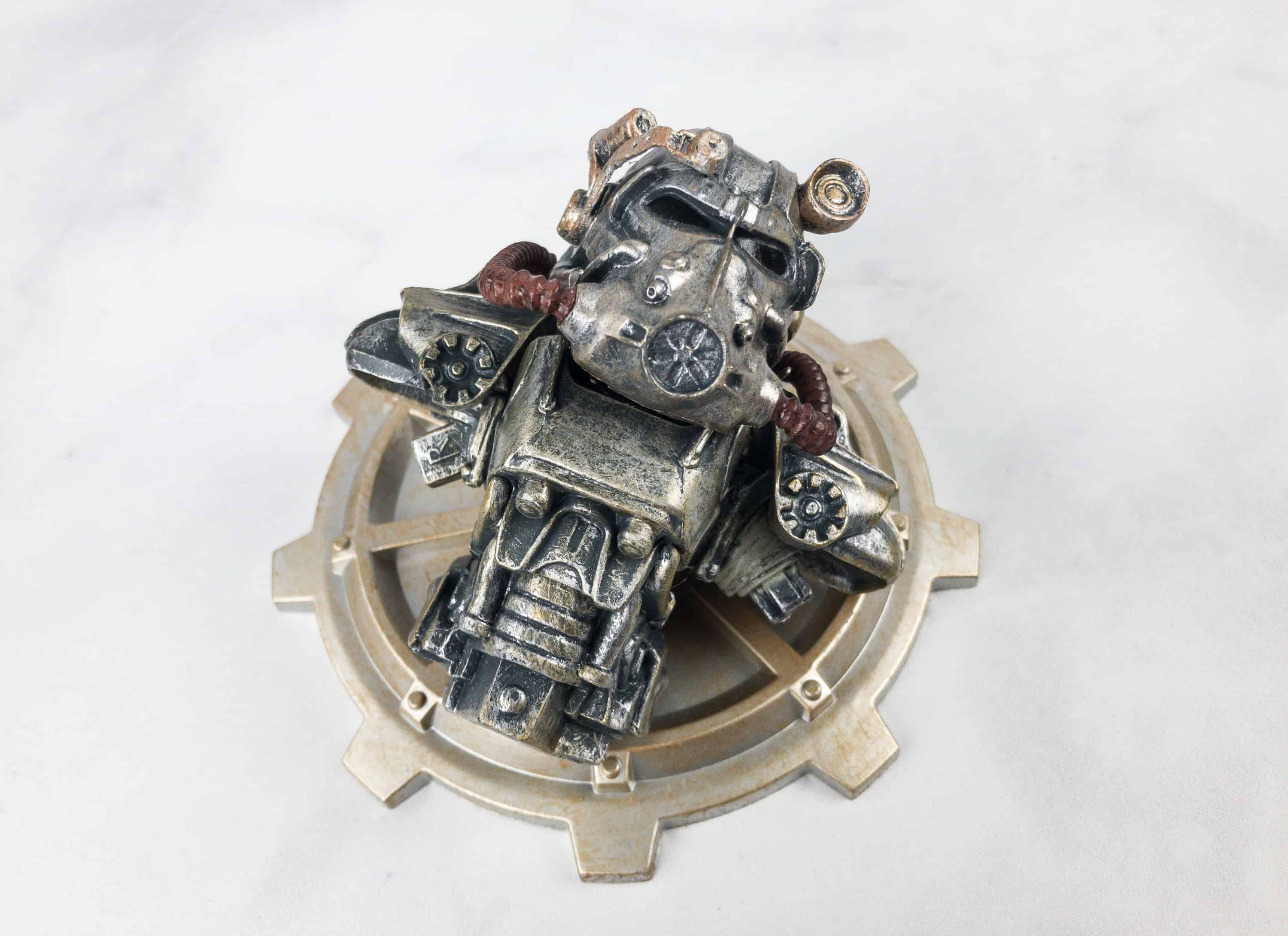 The rusty finish of each part makes it more realistic, we're so excited to finally finish this one! Four more pieces to go! The pic above shows the first two pieces (plus the base).
Another great box from Fallout Crate! I love that both boxes so far feel full of stuff, and I especially love that it comes with not just one figure but the part of a second. Waiting for the parts from each crate is really exciting and we can't wait to finally complete the figure and have it in its full glory! The pin was rad, the shirt was excellent, I liked everything in the box and it feels like a super solid production from Loot Crate – with no delivery delay!
What do you think of this edition of Fallout Crate?