Loot Crate DX is a deluxe monthly subscription box from Loot Crate. It's themed with the regular Loot Crate theme, except it contains premium next level loot for discerning geeks! It's like a special edition box from Loot Crate – every month!
DEAL: Save 15% on any subscription when you use this link and coupon code HELLOSUBSCRIPTION15.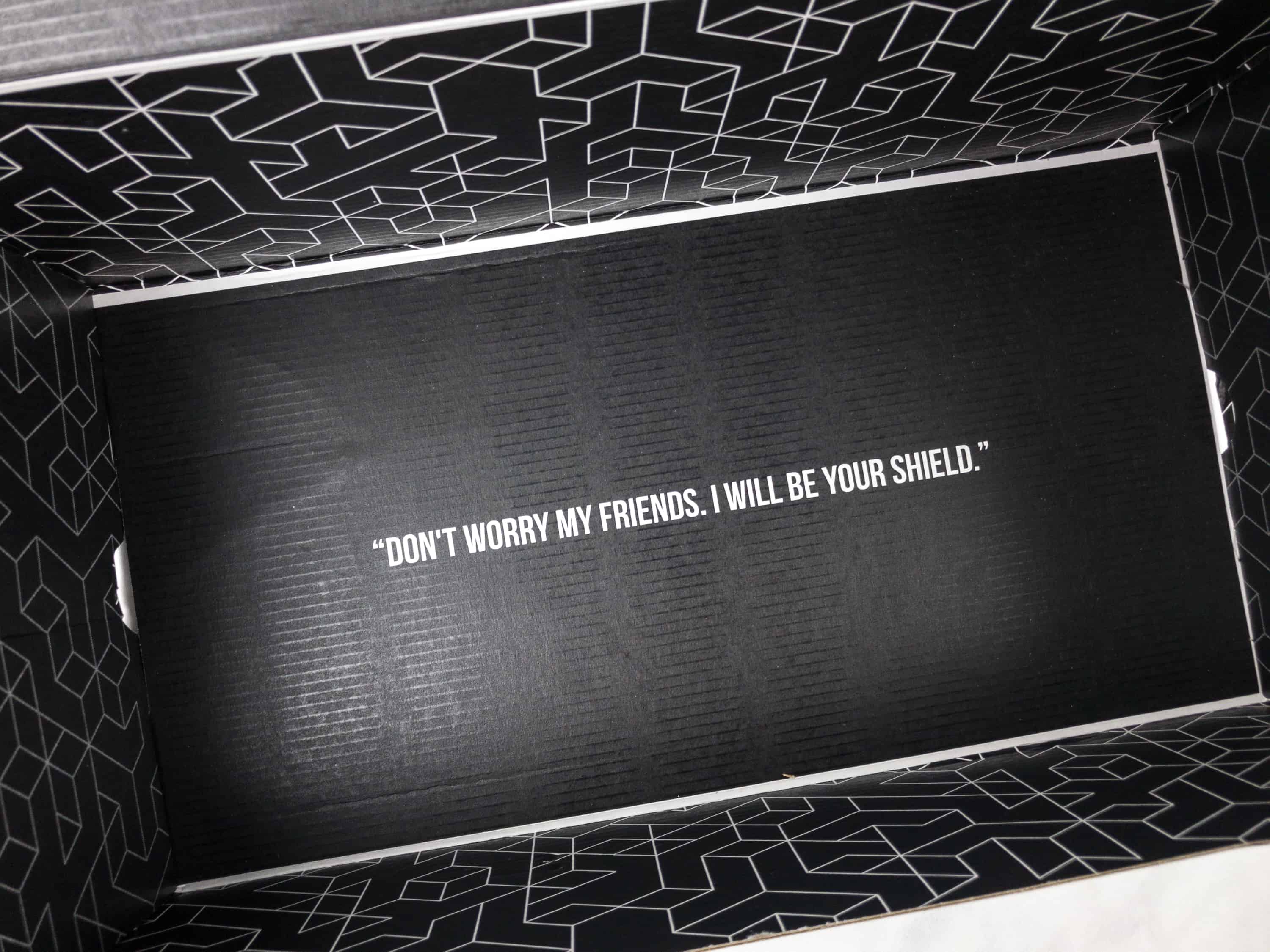 The bottom of the box features a quote from Overwatch!
Don't worry my friends. I will be your shield.
The box comes with a tri-fold booklet.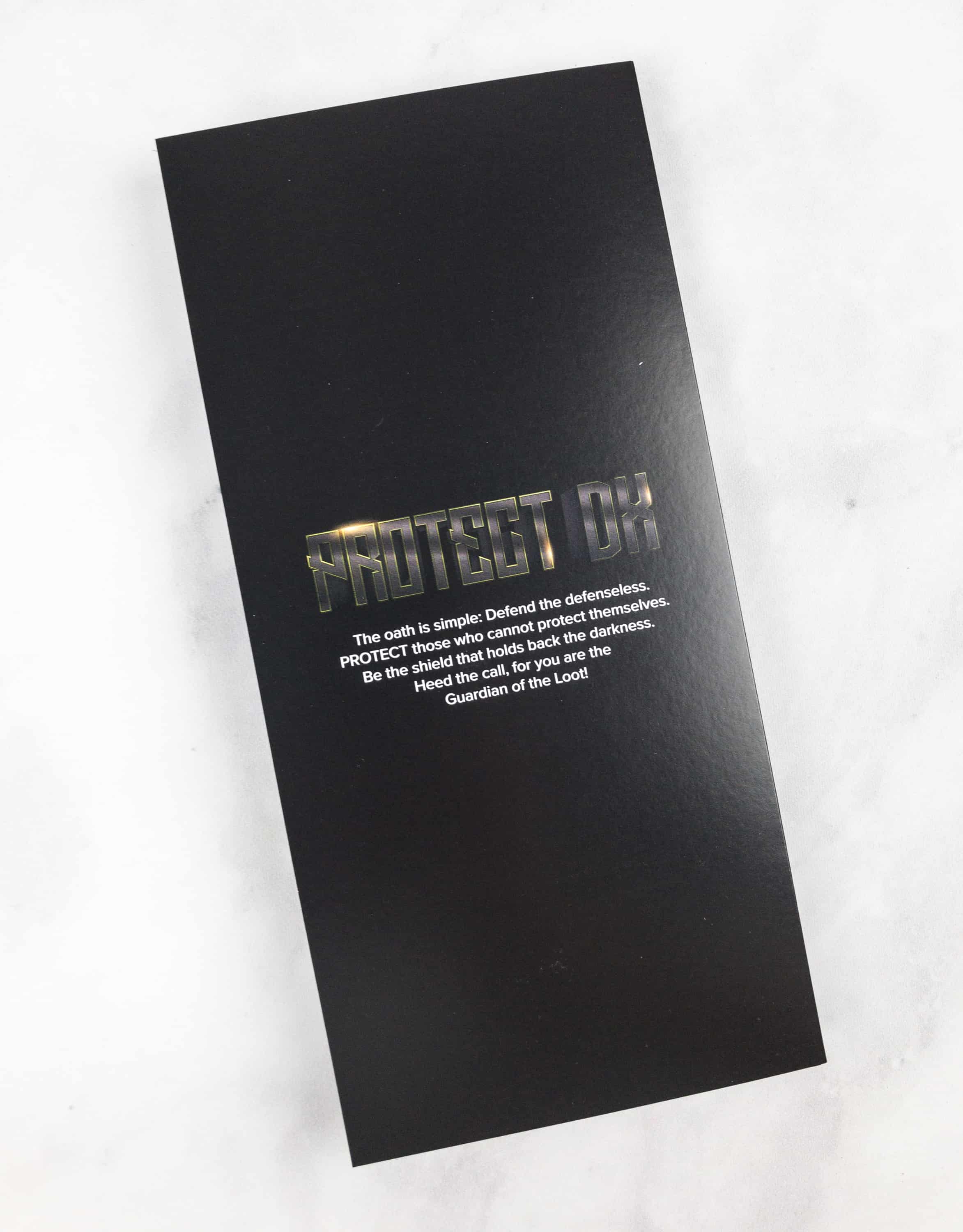 The theme this month is PROTECT!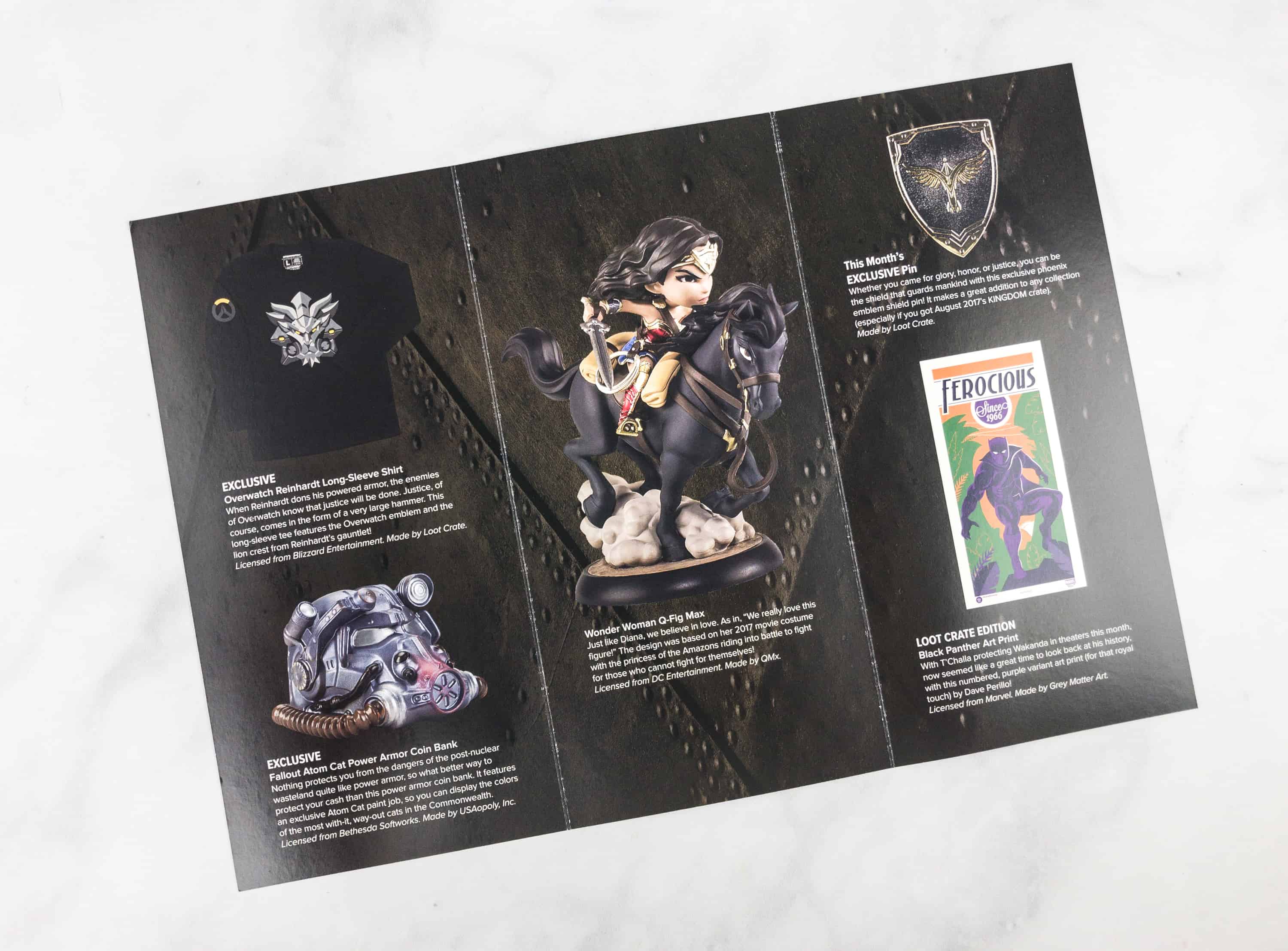 The booklet gives you a list of all the items in the box.
It's super sturdy and has a nice premium feel.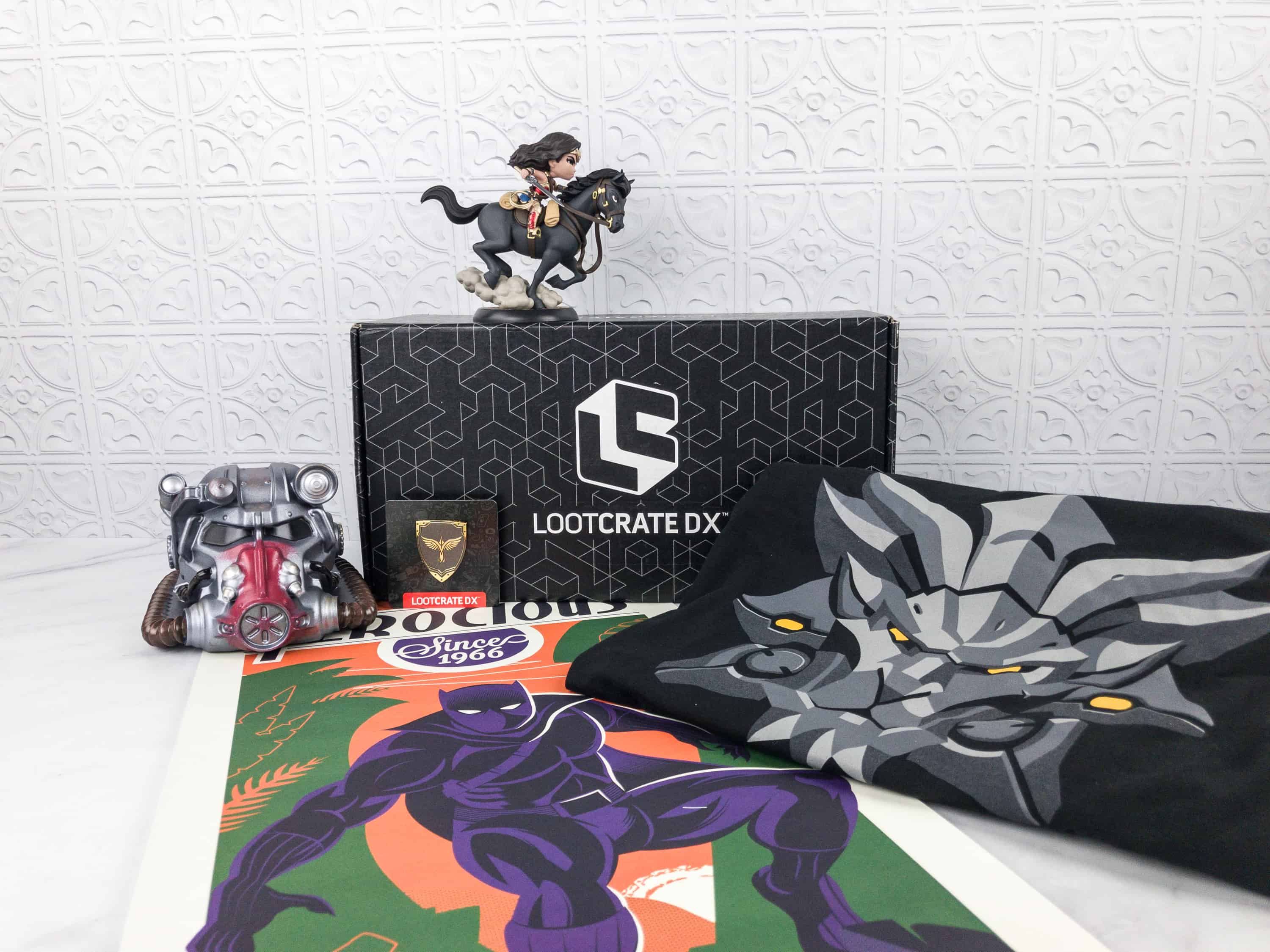 All the Loot Crate DX goodies this month!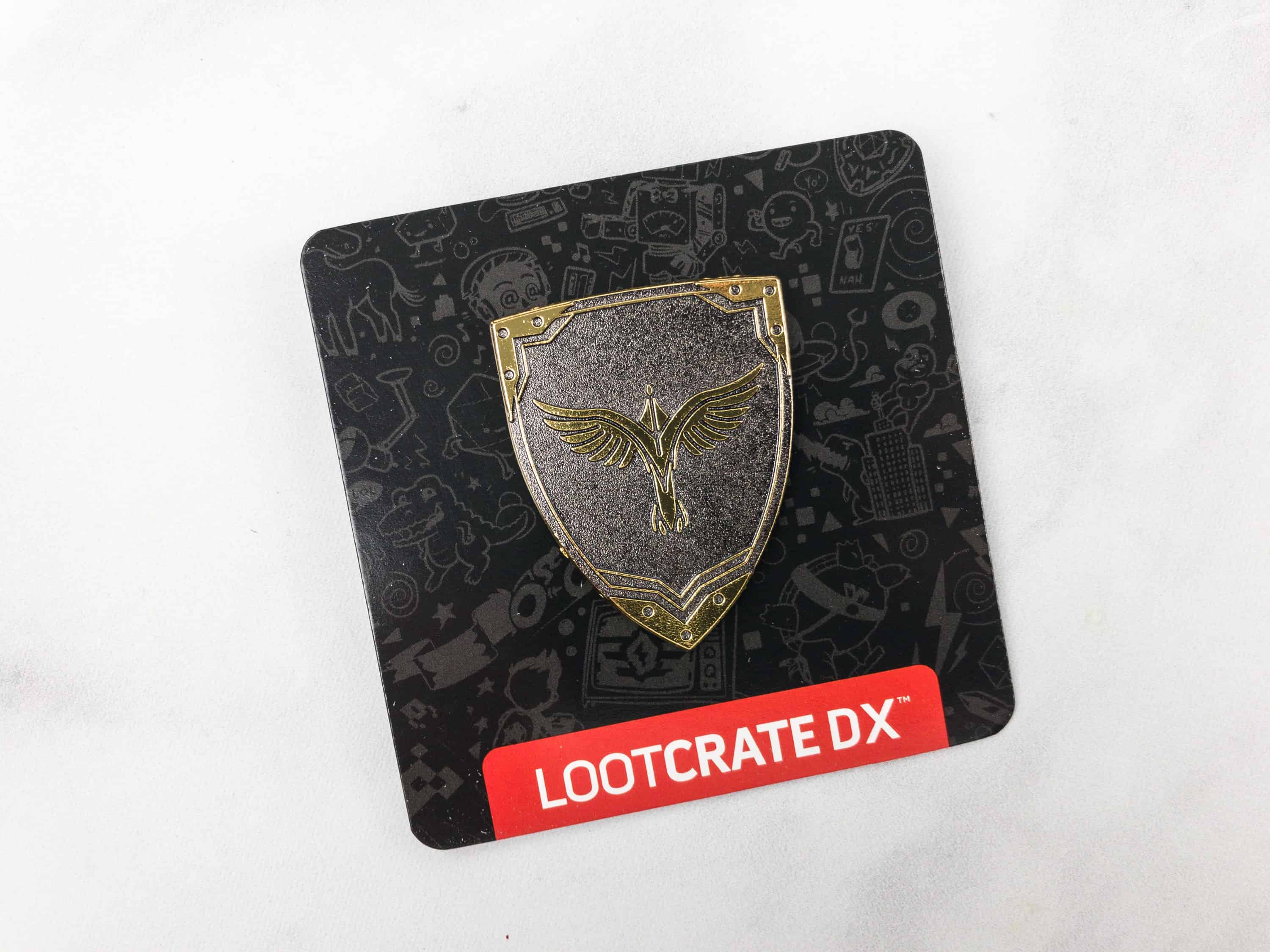 Exclusive Loot Crate DX Pin This Phoenix shield would look perfect side by side with the Phoenix banner pin included in the August 2017 DX crate!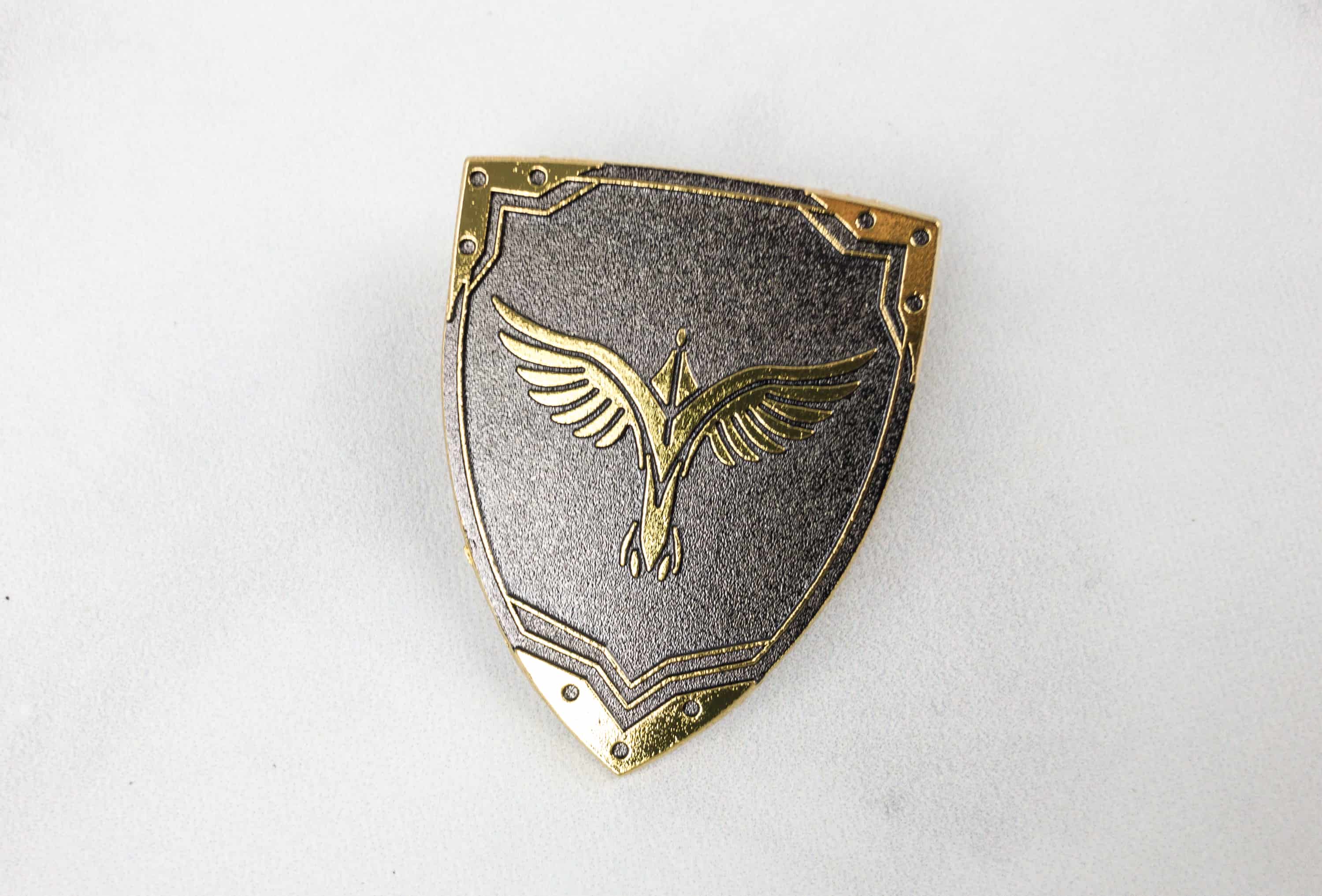 It's still unbranded, but I'm hoping they're cooking something up with these Phoenix-themed pins!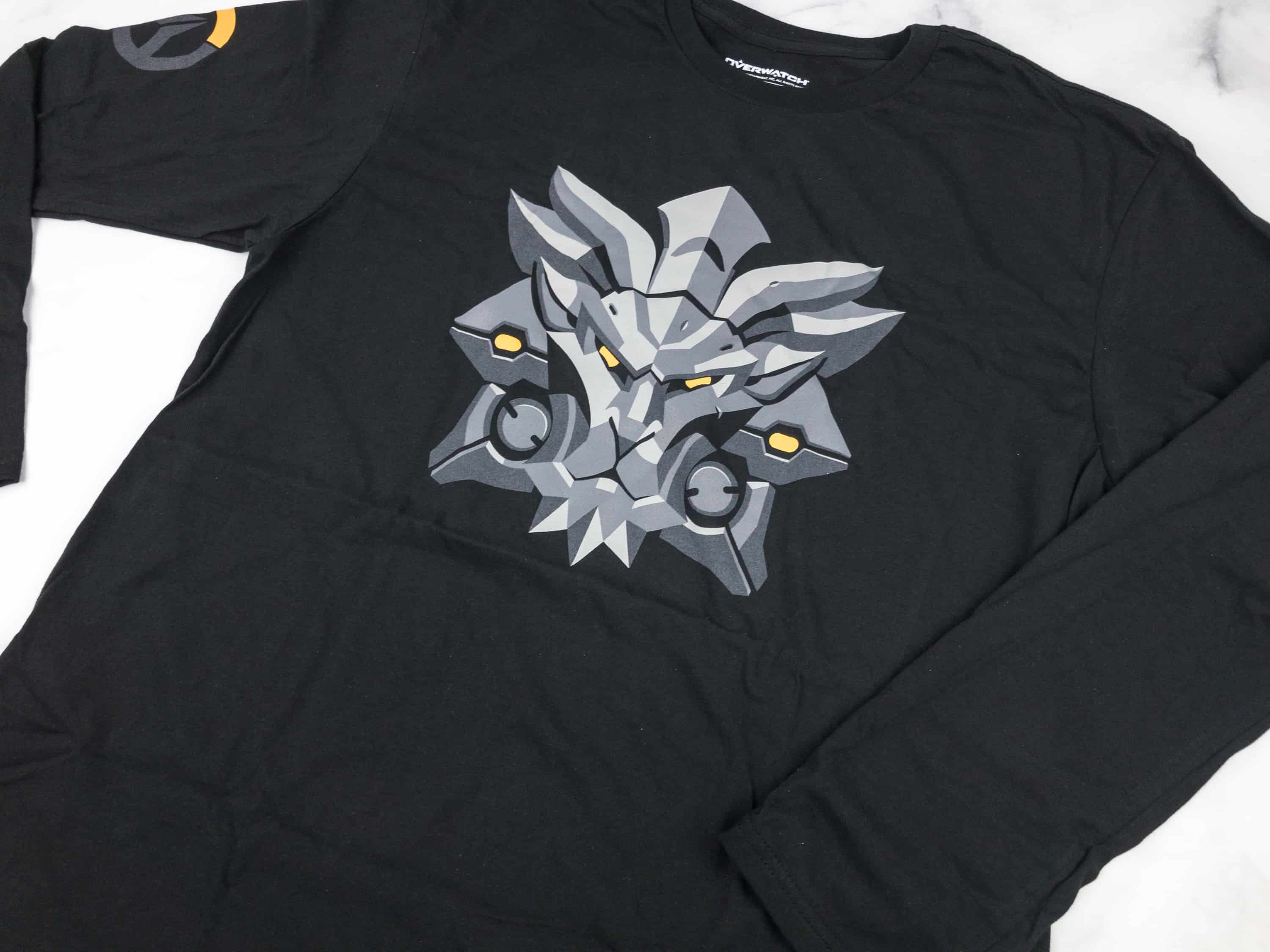 Overwatch Reinhardt Long Sleeve Shirt This month's shirt features Overwatch's wandering knight, Reinhardt.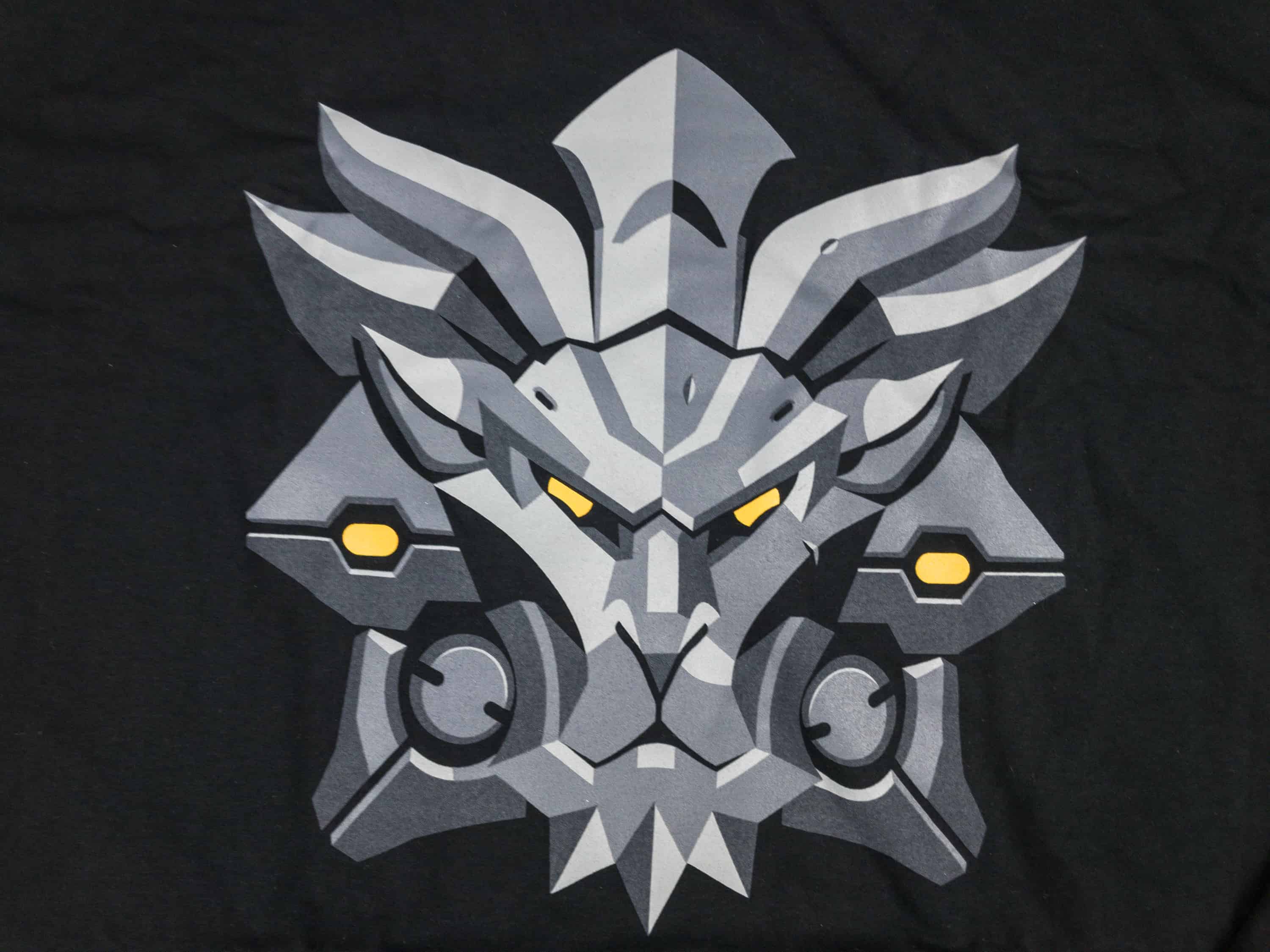 It has the lion emblem from Reinhardt's gauntlet gracing the front and center.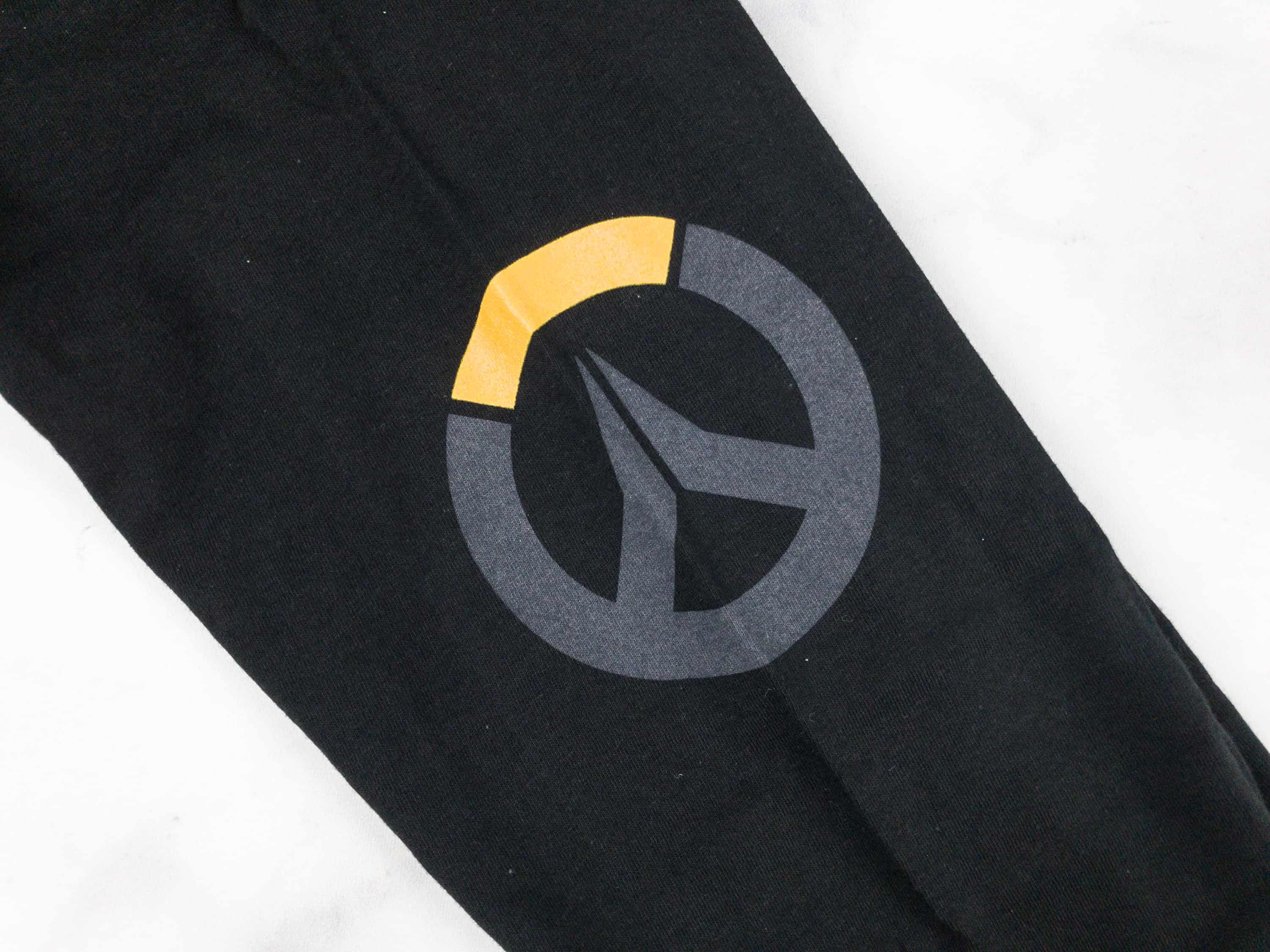 Meanwhile, at the sleeve, there's the Overwatch logo.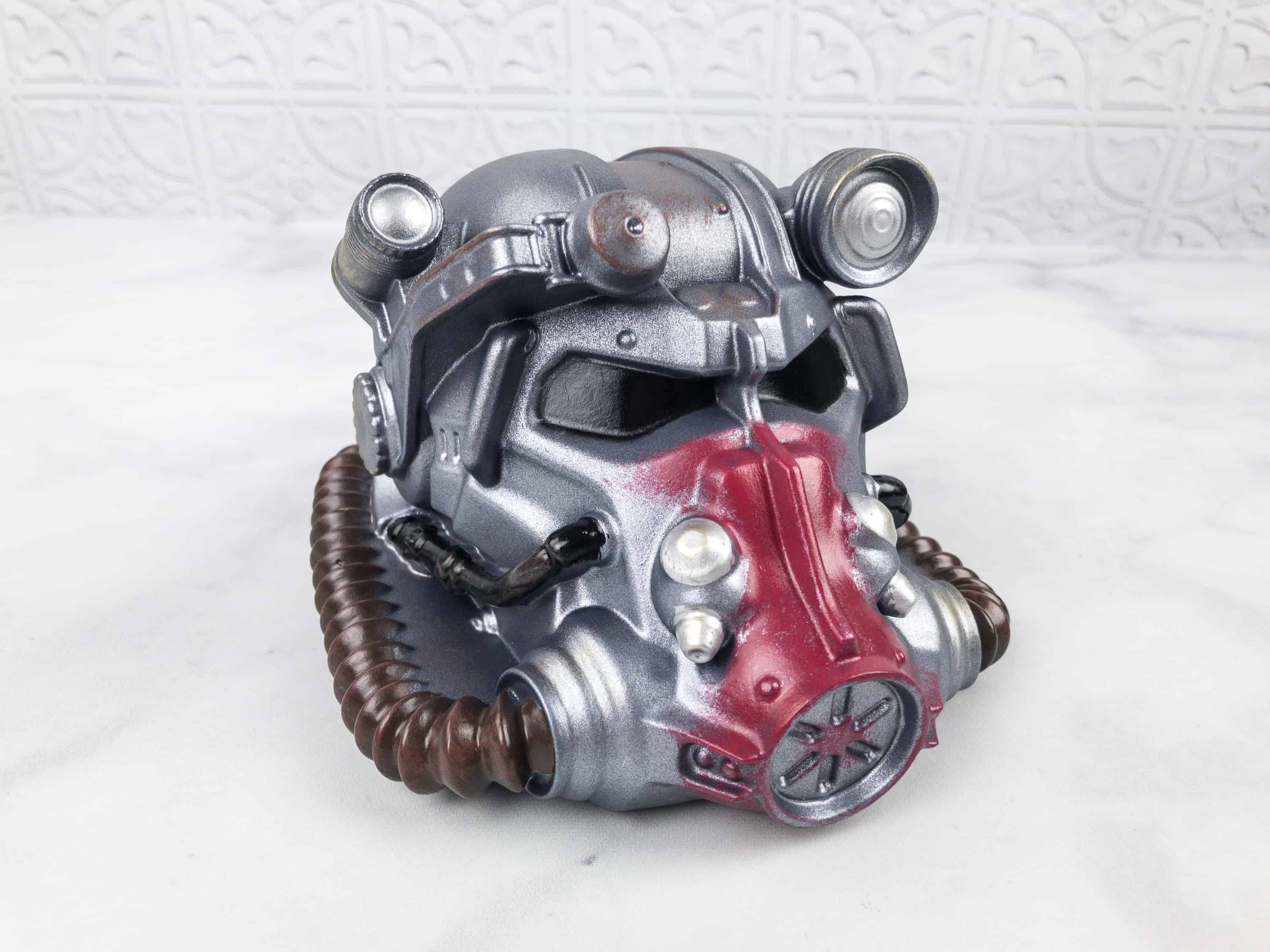 Fallout Atom Cat Power Armor Coin Bank This is a hard vinyl molded coin bank. Actually, I got an almost exact same item from ThinkGeek Capsule last year.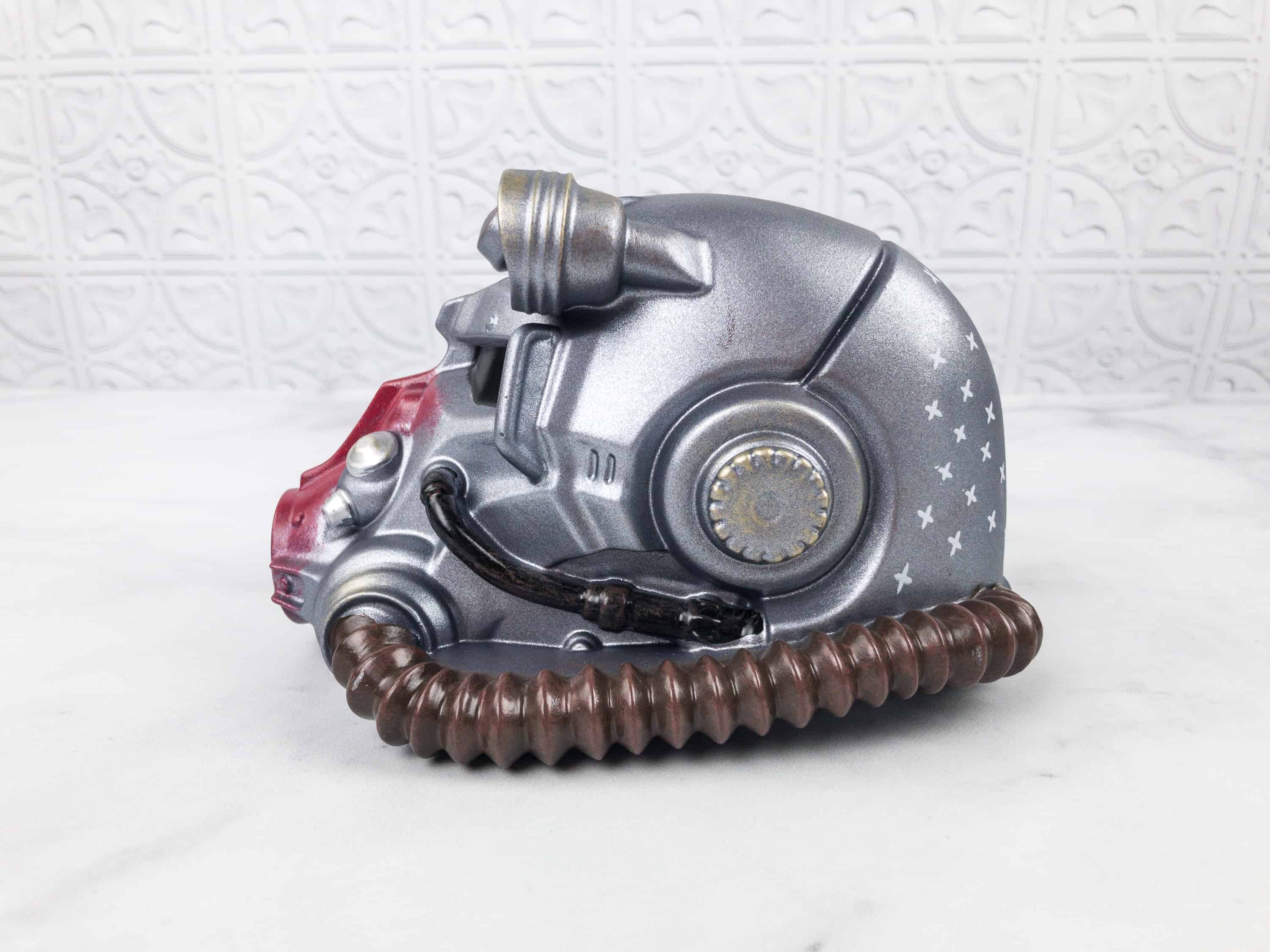 An atom cat power armor makes for an awesome coin bank and doubles as a cool display.
Unlike the first one we got with a rusty patina look, this one looks clean and there's even a Atom cat symbol at the back. It also has a wide coin slot.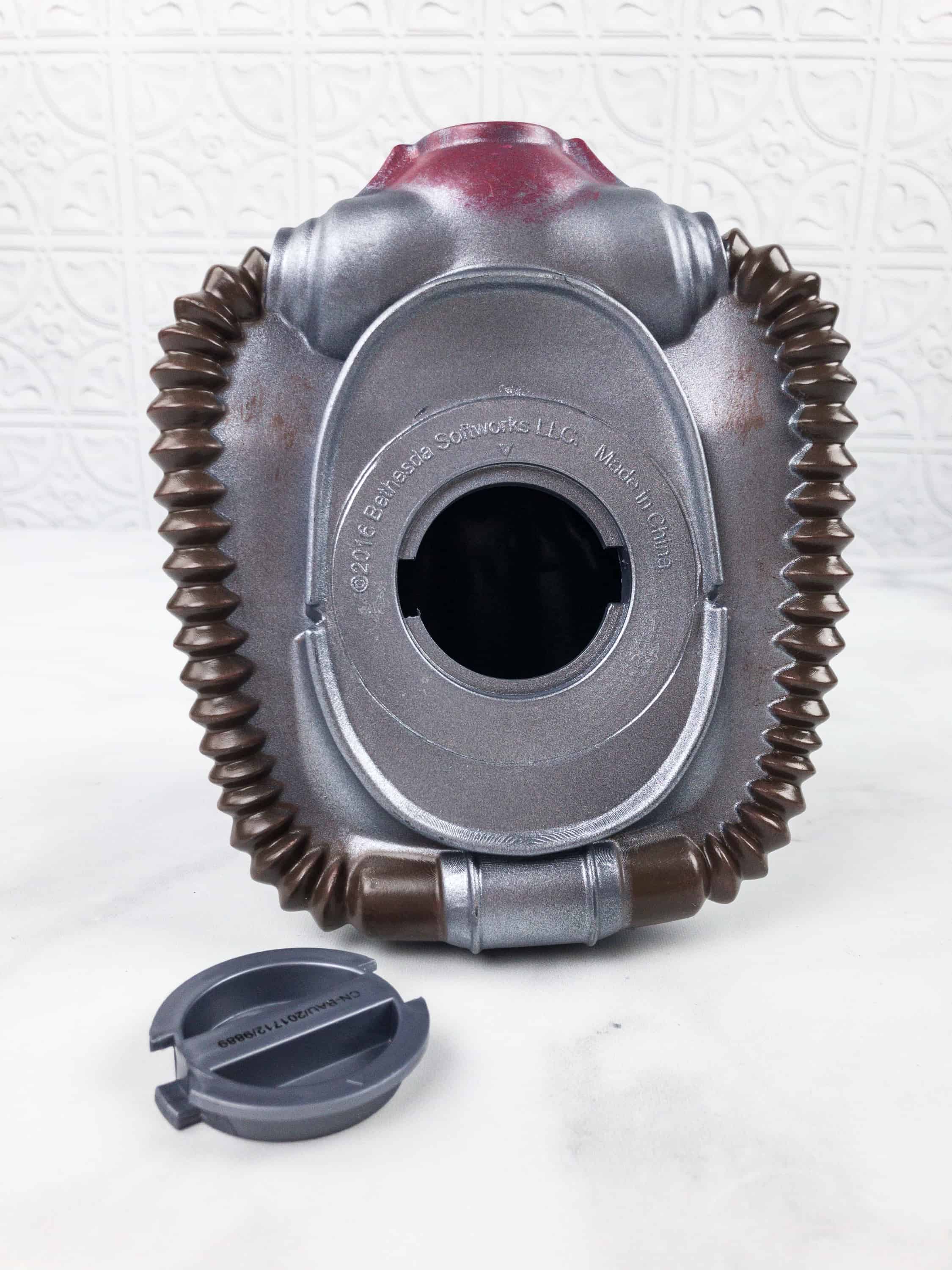 There's a lid at the bottom where you can just get your "savings," no need to break this thing up! My husband fell in love with the first coin bank and was thrilled to have this one too! If you are a subscription addict and got two of them, you might consider loading them with some coins and using as bookends.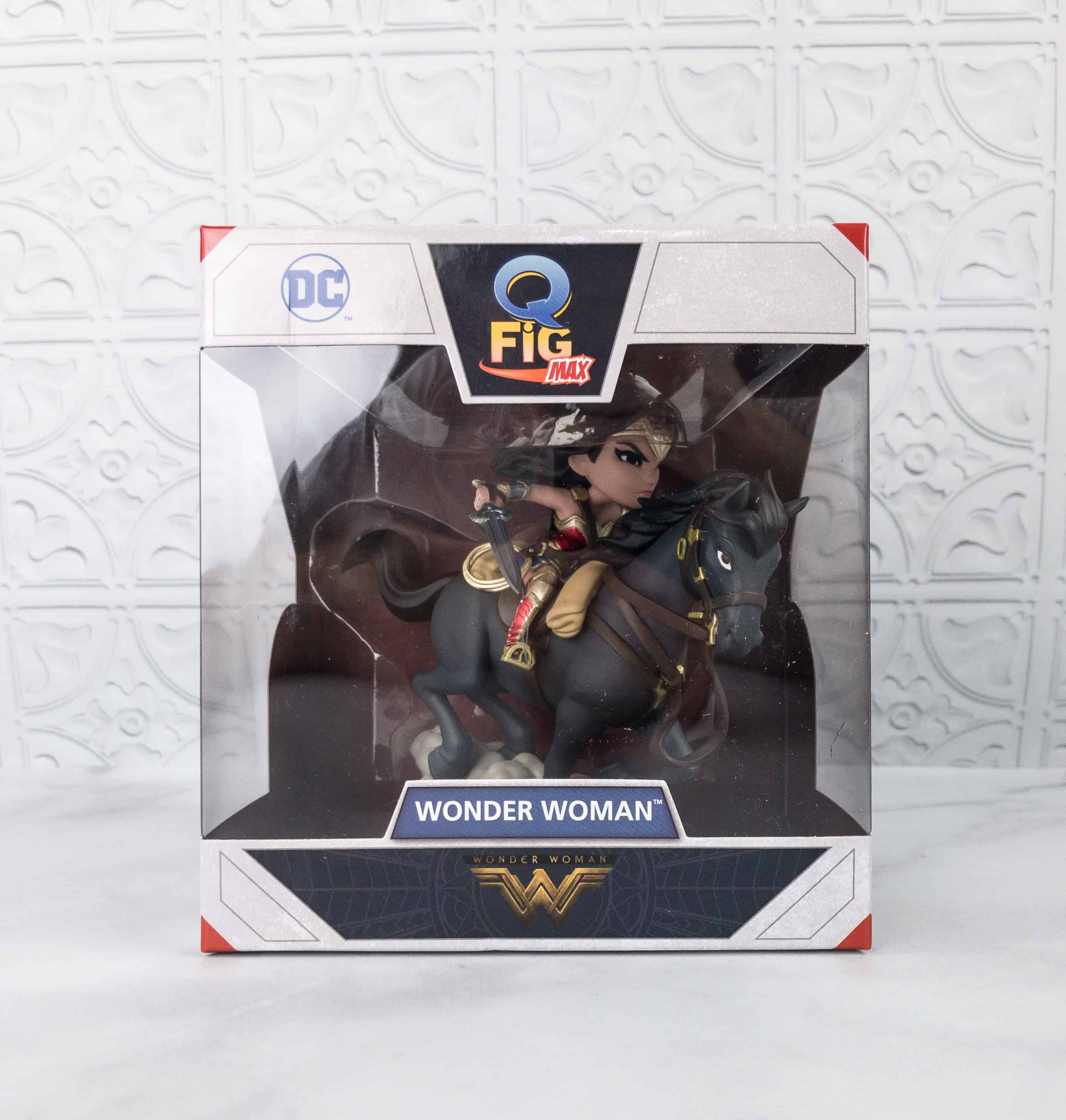 Wonder Woman Q-Fig Max. The figure we got this month is none other than Wonder Woman, riding her horse! A little out of the norm, this isn't an exclusive (find it on Amazon for $25.90) but it is no less amazing!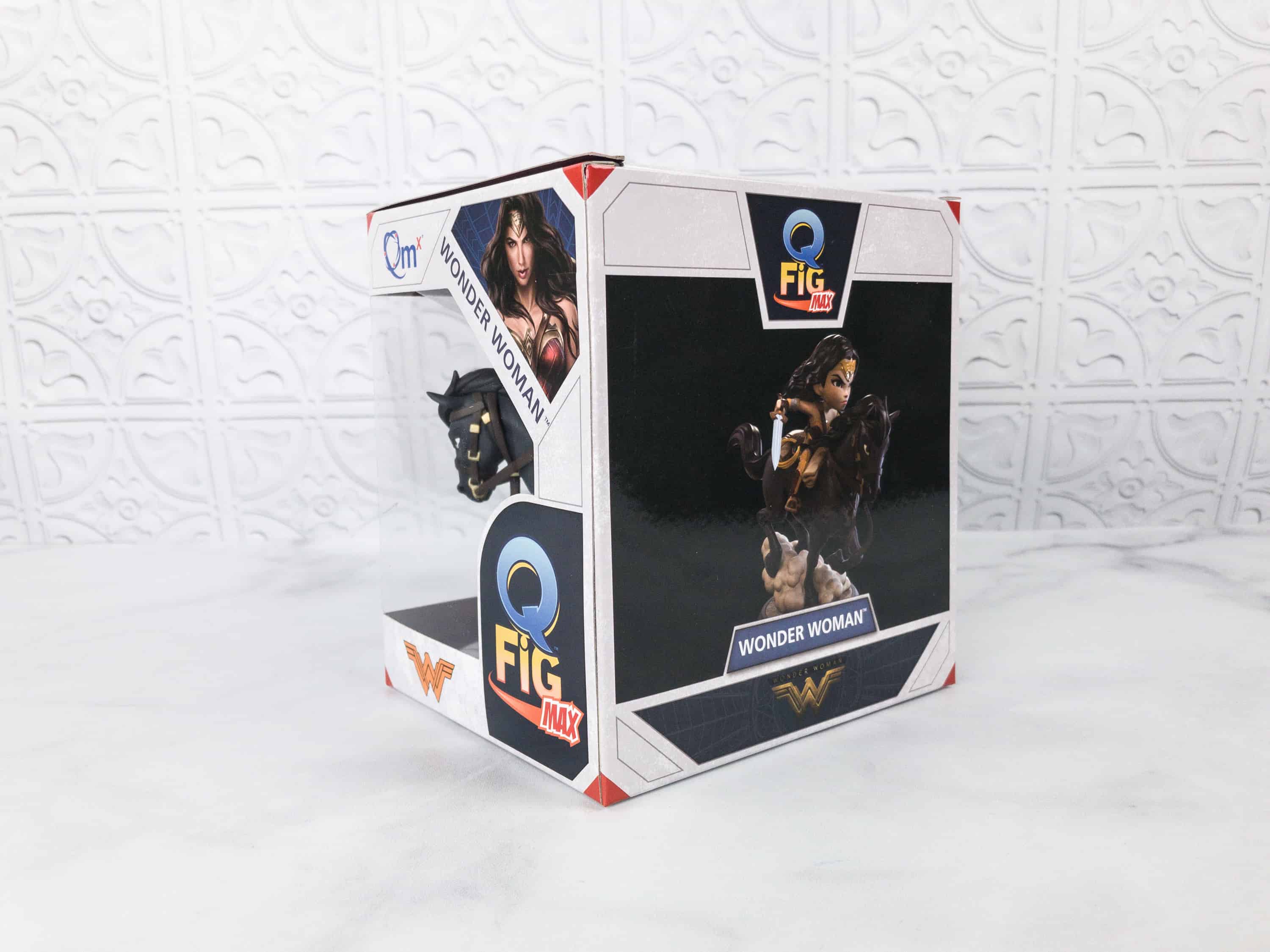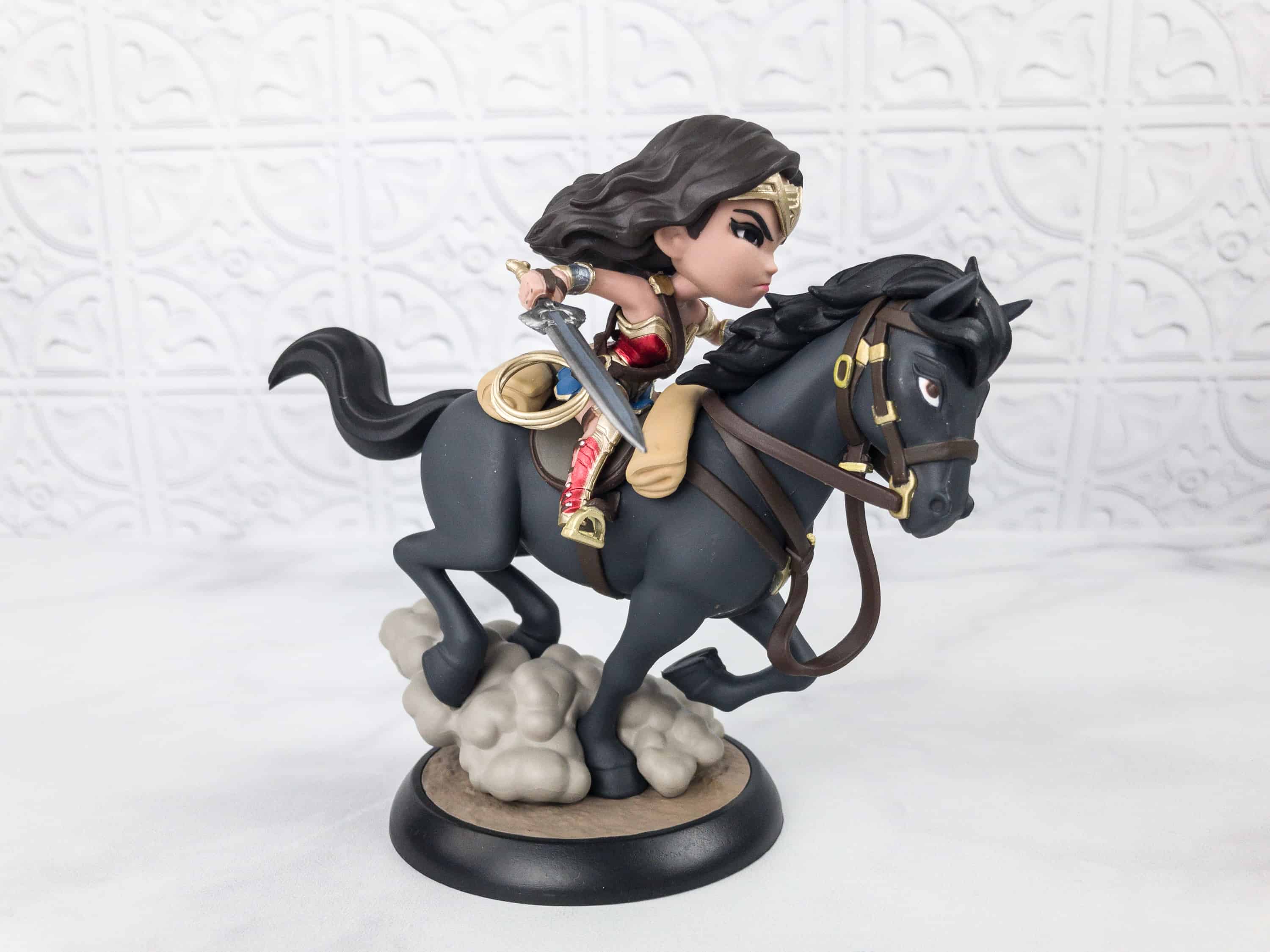 Q Figs have POP! feels on them, and they come even better in the painting job department. The details are superb and so is the style.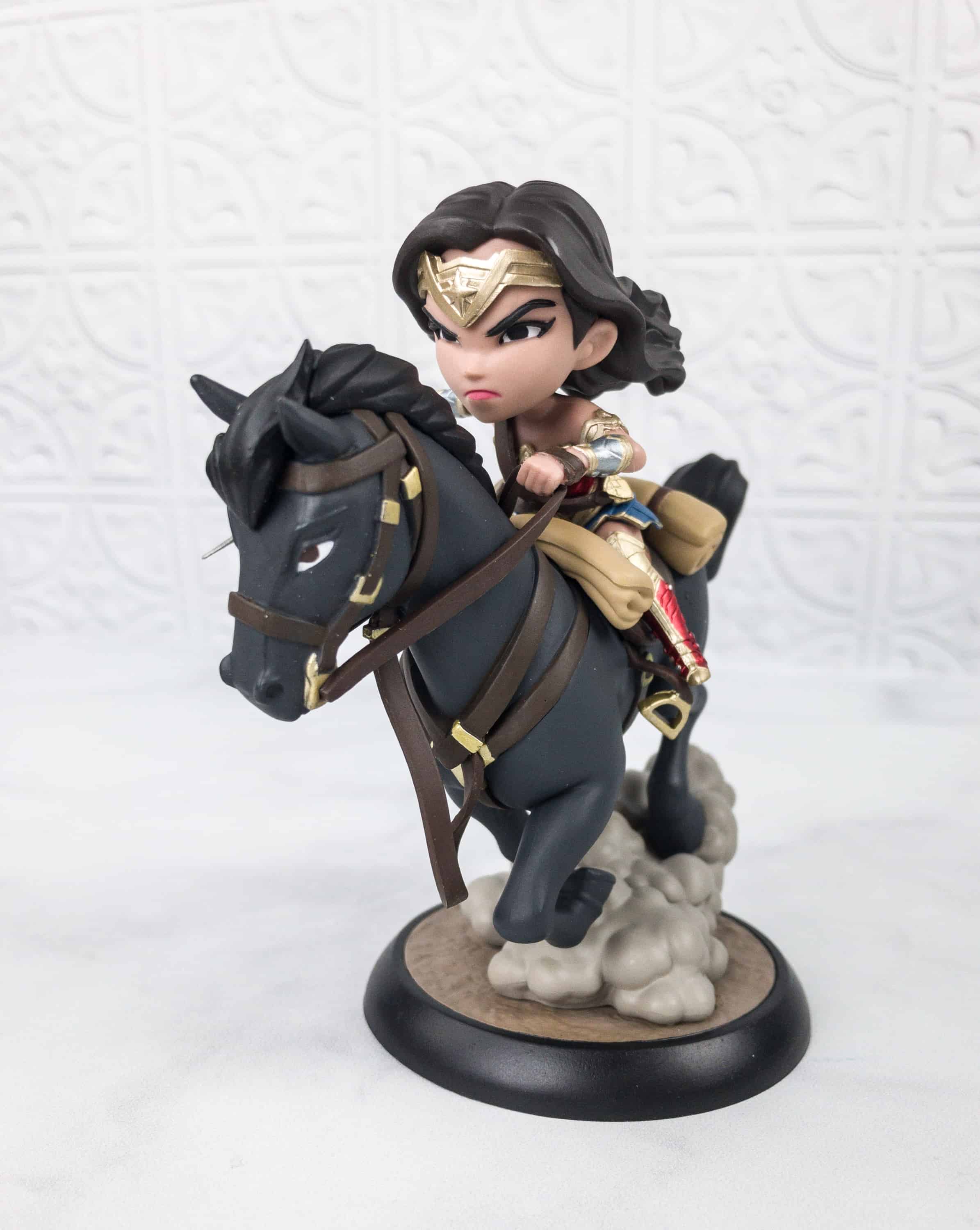 Wonder Woman on her horse stands at 5″ tall! She's such a badass. I wish I could keep her, but as my husband's fave superhero of all time, he has dibs, as usual.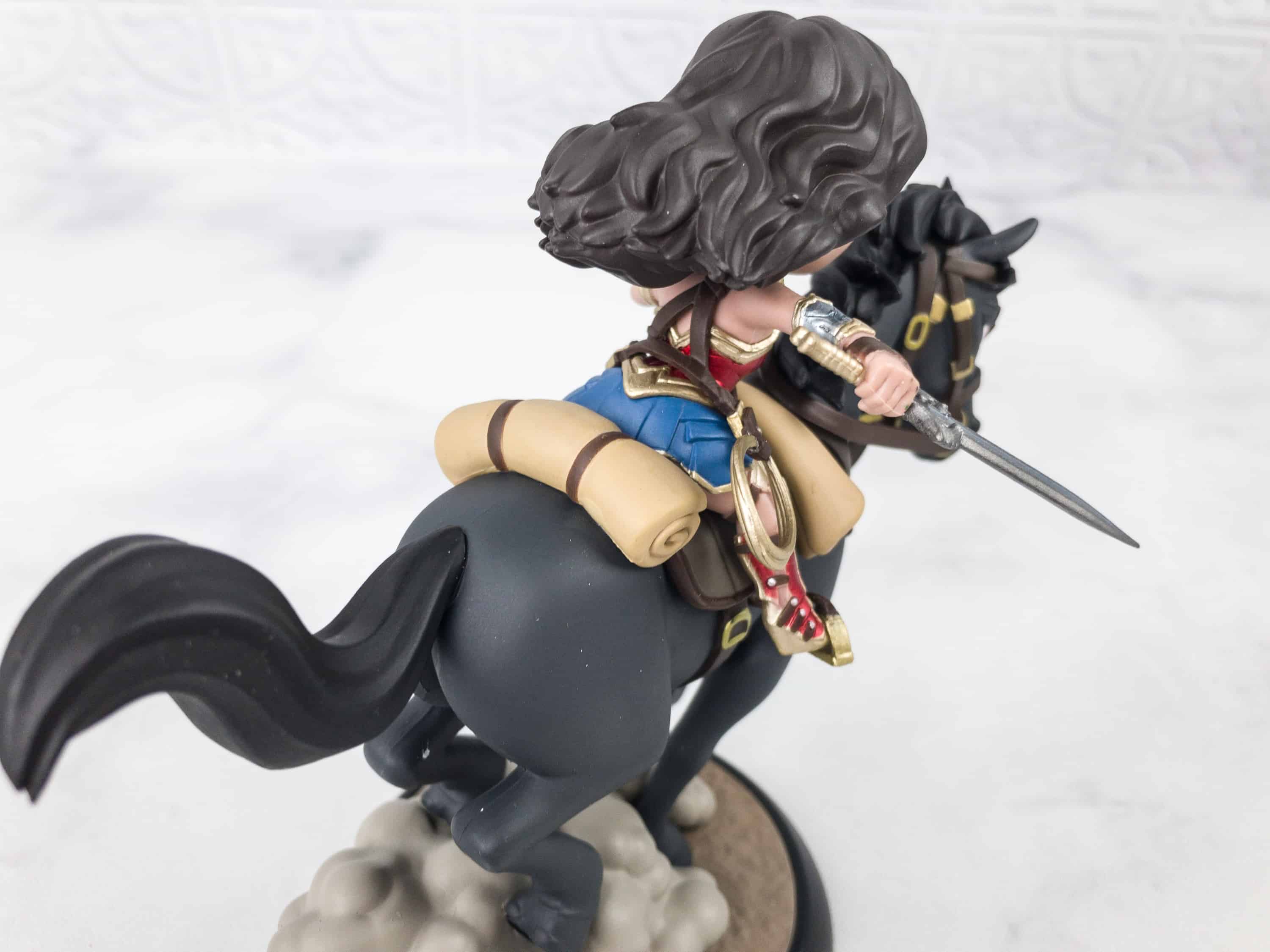 I really love how intricately detailed this figure is. Even the lines on her hair, and the horse's mane!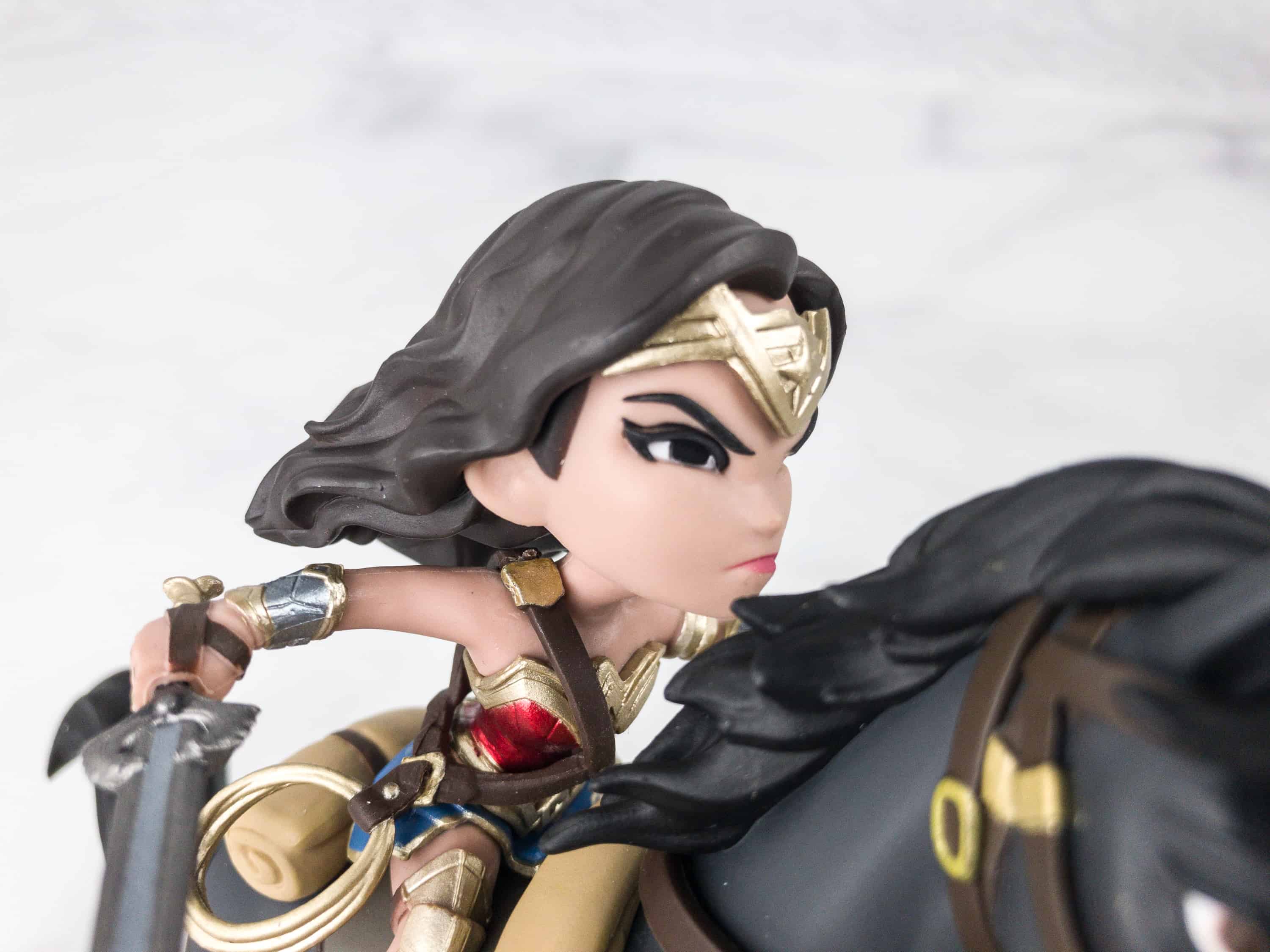 Also, the figure features Wonder Woman's current movie costume, and it's really well made! And can you see how ready she is to attack? Game face on! Magnificent!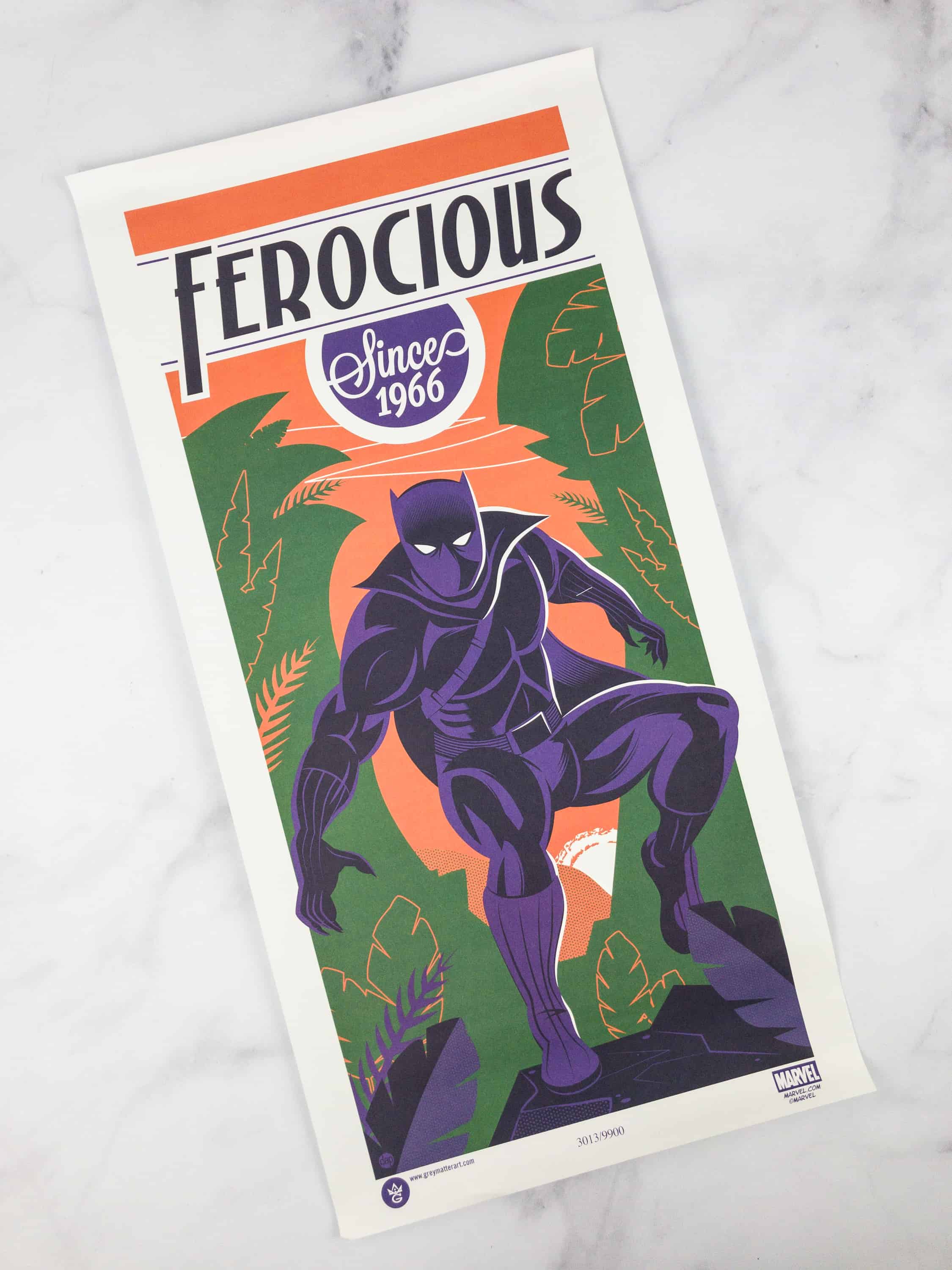 Black Panther Art Print. From Wakanda, we got a colorful art by Dave Perillo!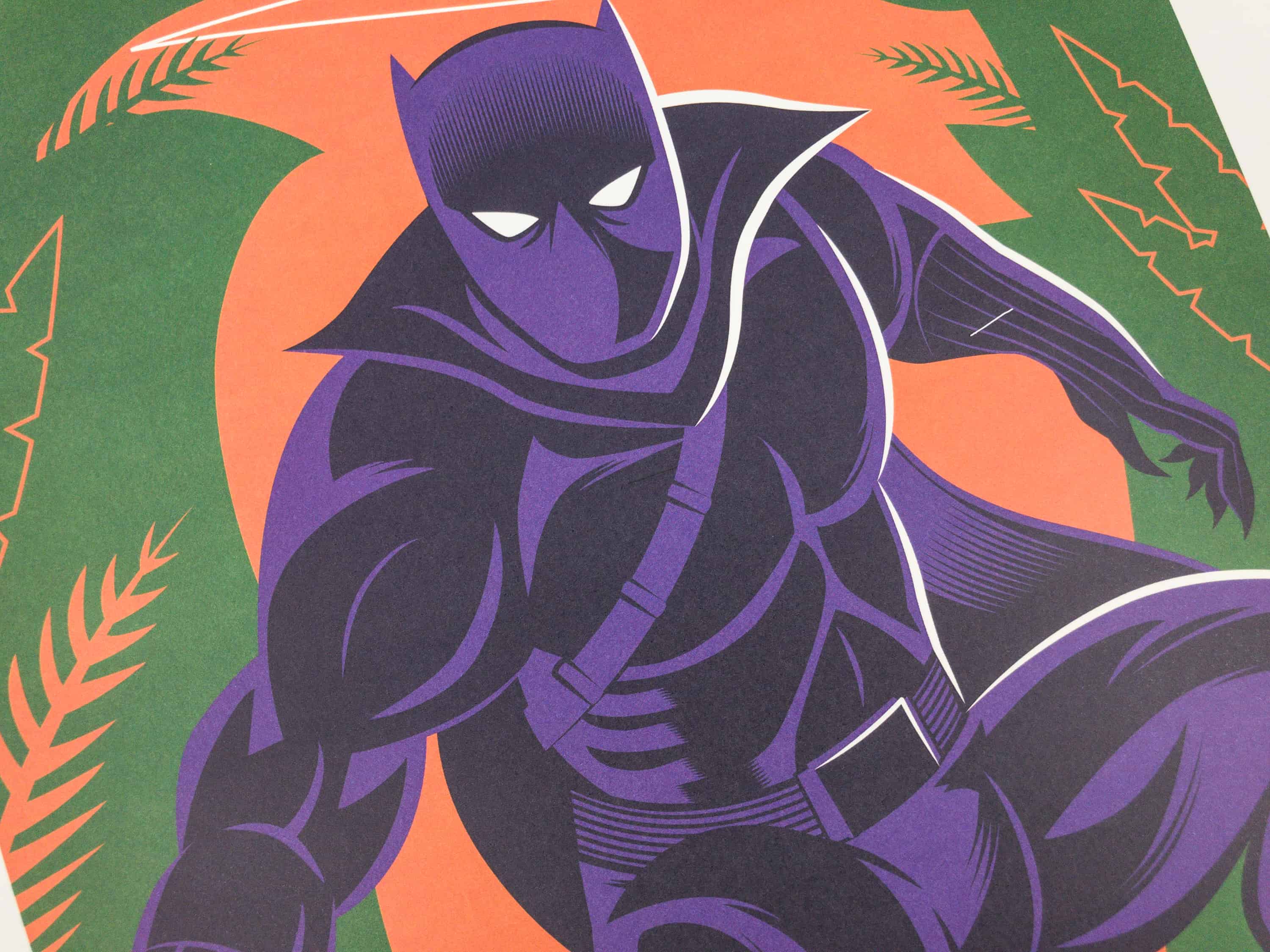 This King T'Challa print was super timely of course! It features the classic Black Panther design too and an amazing throwback style.
This entire box was a hit for us all and was just super solid – and shipped on time. Great Overwatch shirt, killer figure, great pin, a fantastic coin bank, and a limited edition print that will definitely be hung on our wall!
What did you think of Loot Crate DX this month?