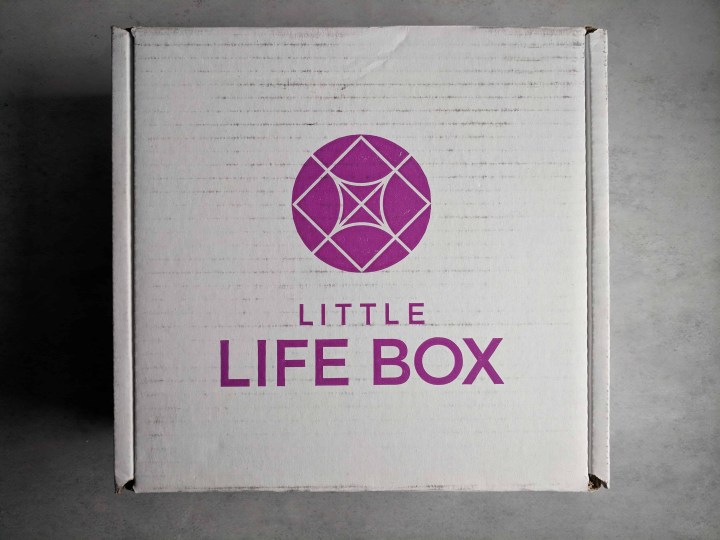 Little Life Box is a Canadian monthly healthy box subscription. For $23 CAD (+$5 shipping), you will receive 8 to 12 items ranging from snacks to beauty products and supplements. The items are a mix of sample and full-size products. When you subscribe, you choose between the original and the vegan box. This review is for the original box! Good News, they now ship to the USA and shipping is free! Items in the US box might differ from the Canadian one.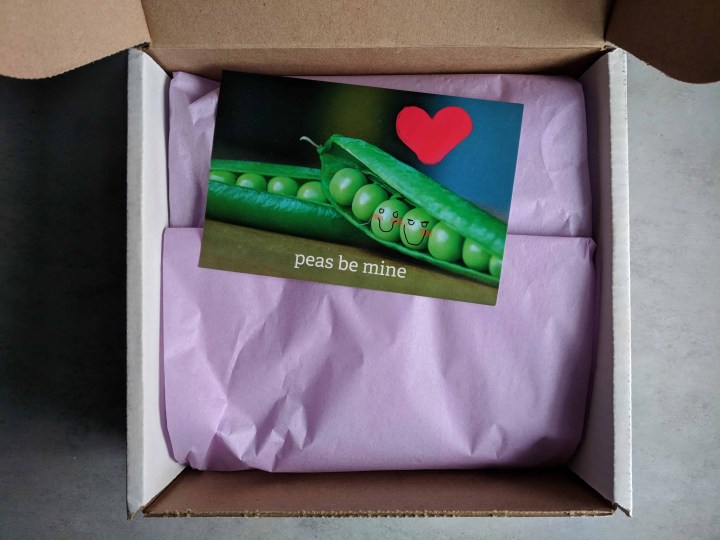 DEAL: Save 25% on your first month! Use coupon code LLB25.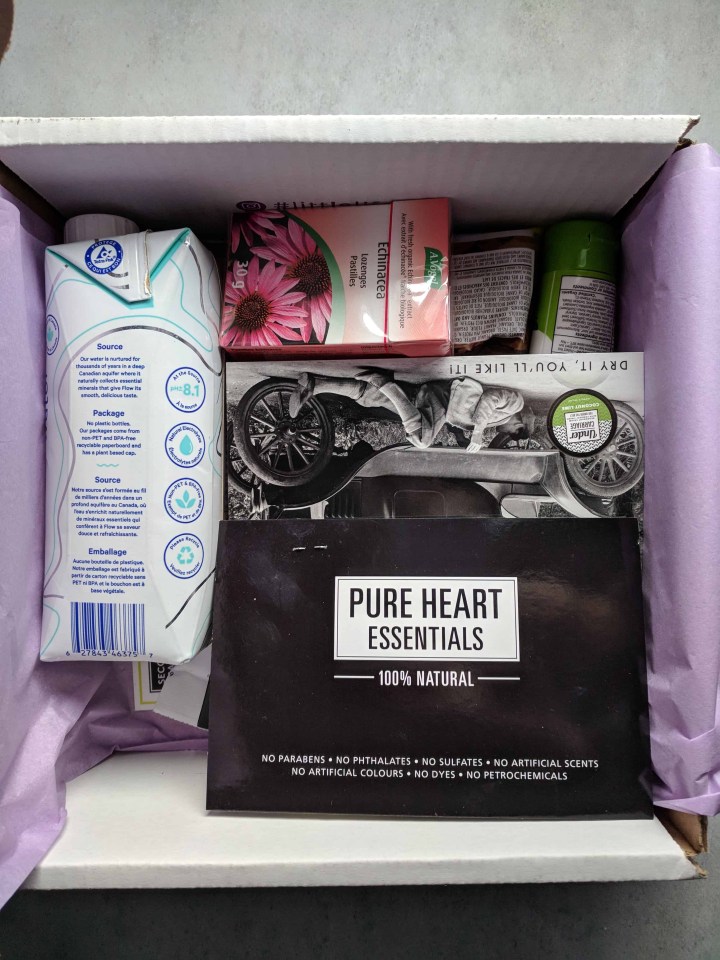 Everything in the box.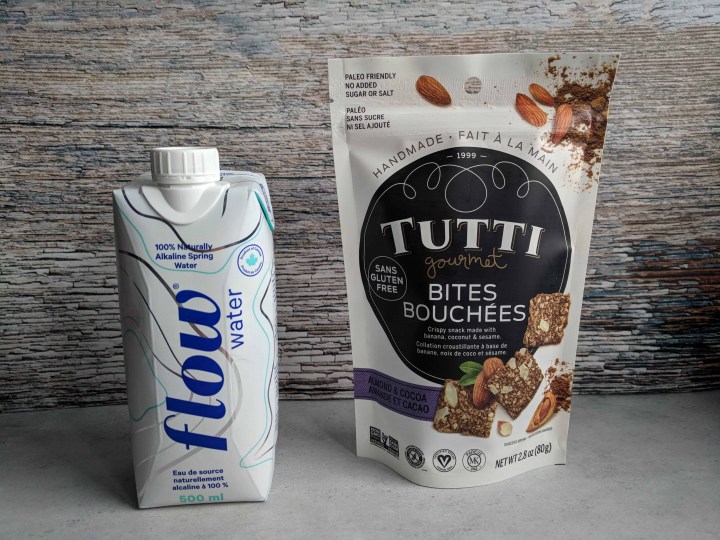 Flow Water. Naturally Alkaline water in a sustainable package. It taste like water and it's water. I like the packaging as even the "plastic" top is actually plant based, and everything is recyclable.
Tutti gourmet – Almond & Cacao Bites. When you open the bag, you are welcome with a very sweet coconut and banana aromas. Maybe it's the natural rum flavor. Anyway, it smells very sweet. The list of ingredients is quite short: banana puree, almond, coconut, sesame seeds, cocoa powder and run flavor. It's crispy and quite tasty with not a lot of sugar per portion, but it's not my favorite flavor from Tutti Gourmet. I actually prefer the Fruit Bites to the Almond & Cacao.
Under Carriage Deodorant – Coconut Lime. It smells like I'm on the beach with a pina colada. This is a fun natural deodorant for anywhere where you have problems with chafing: under the arms, under the breasts and under the belt (the groin area).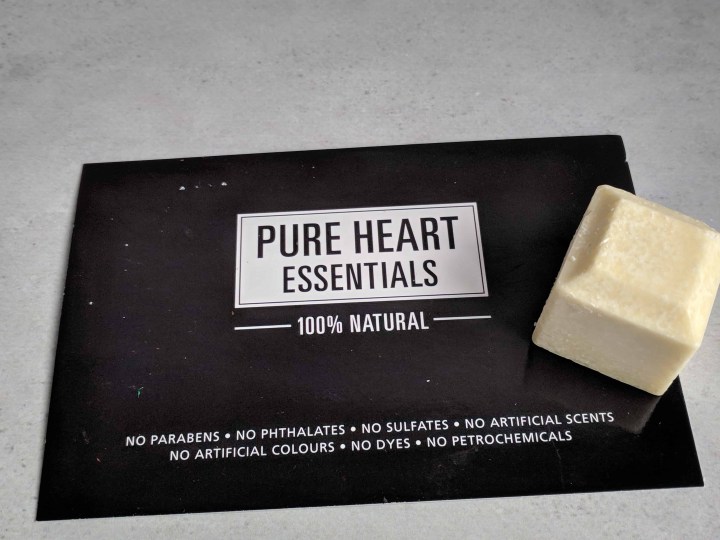 Pure Heart Essentials – Lemongrass sea salt soap. A vegan friendly sea salt soap and scrub, it's made with very few ingredients (Coconut Oil, Fine Sea Salt, Distilled Water, Lye, Lemongrass Oil, Himalayan Salt). It smells so fresh!
Cliff Bar Nut Butter Filled – Chocolate Peanut Butter. The bar (rolled oats, date paste, pea protein) is filled with a creamy peanut butter. I've been told they were delicious and not as dense as their normal bar.
Handfuel Almonds – These are SOOOO good! Roasted almonds with a bit of salt and a hint of fresh lemon. The flavour is bright and rich, not candy like at all!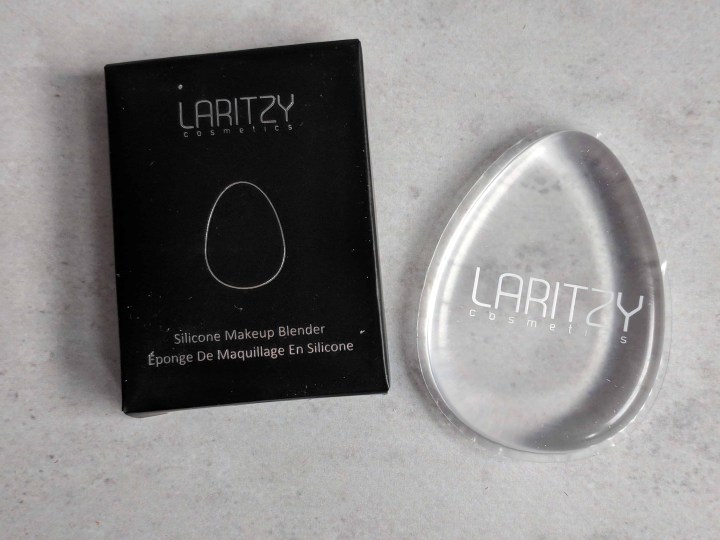 Laritzy Cosmetics – Silicon Makeup Blender. A small light and smooth silicon teardrop shaped blender. I've never used one before, so I'm excited to try it. Unlike sponge blender, silicon ones don't soak up the product, so more on the skin and less waste.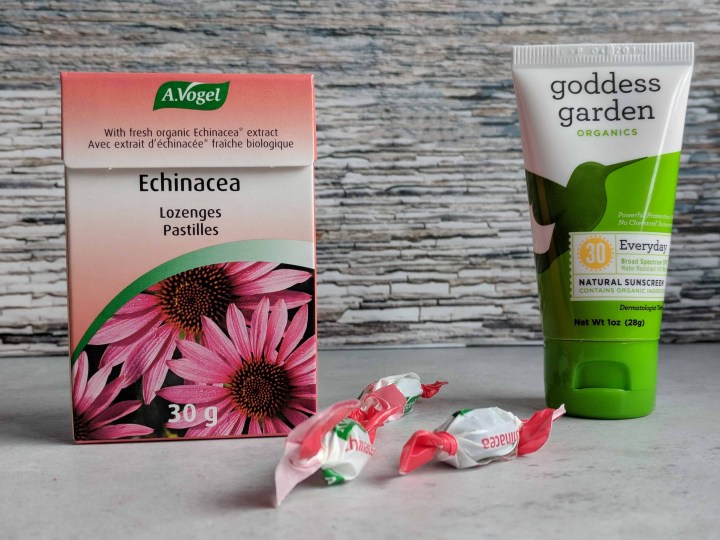 A Vogel Echinacea Lozanges. Made with echinacea, menthol and peppermint, they taste good and they can help with cold and allergies.
Goddess Garden Organics – Natural Sunscreen. An organic and natural mineral sunscreen that contains Aloe Vera and sunflower oil. When I first tried it, it left a white layer on my skin, enough that I looked sick. I tried to rub it in, but it didn't work. I then apply a thicker layer of moisturizer underneath it and it wasn't as bad.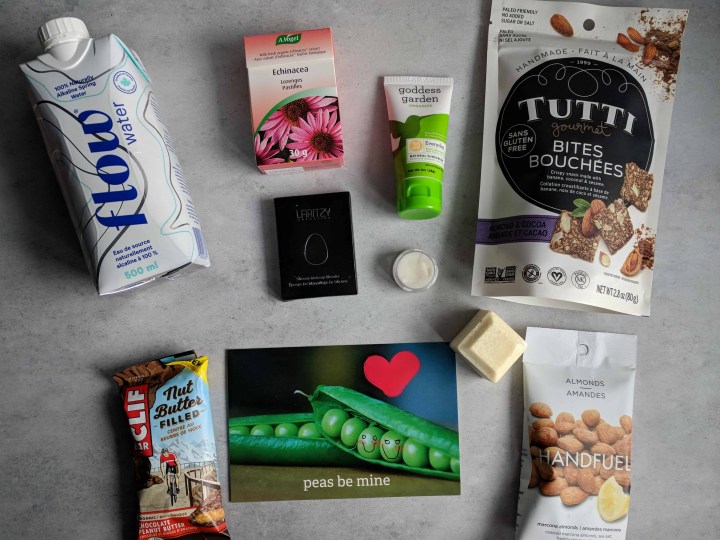 I usually really enjoy my Little Life Box, but I felt that this month, it was a bit of a let down. I feel like there was one item missing, but it's just an impression as there were 9 items in this month's box. I really enjoyed the almonds, they are quickly becoming some of my favorite almond flavors, and the Silicon Makeup Blender is something I was curious about but never tried yet. Overall, it was an ok box for me.
What did you think of February's Little Life Box?