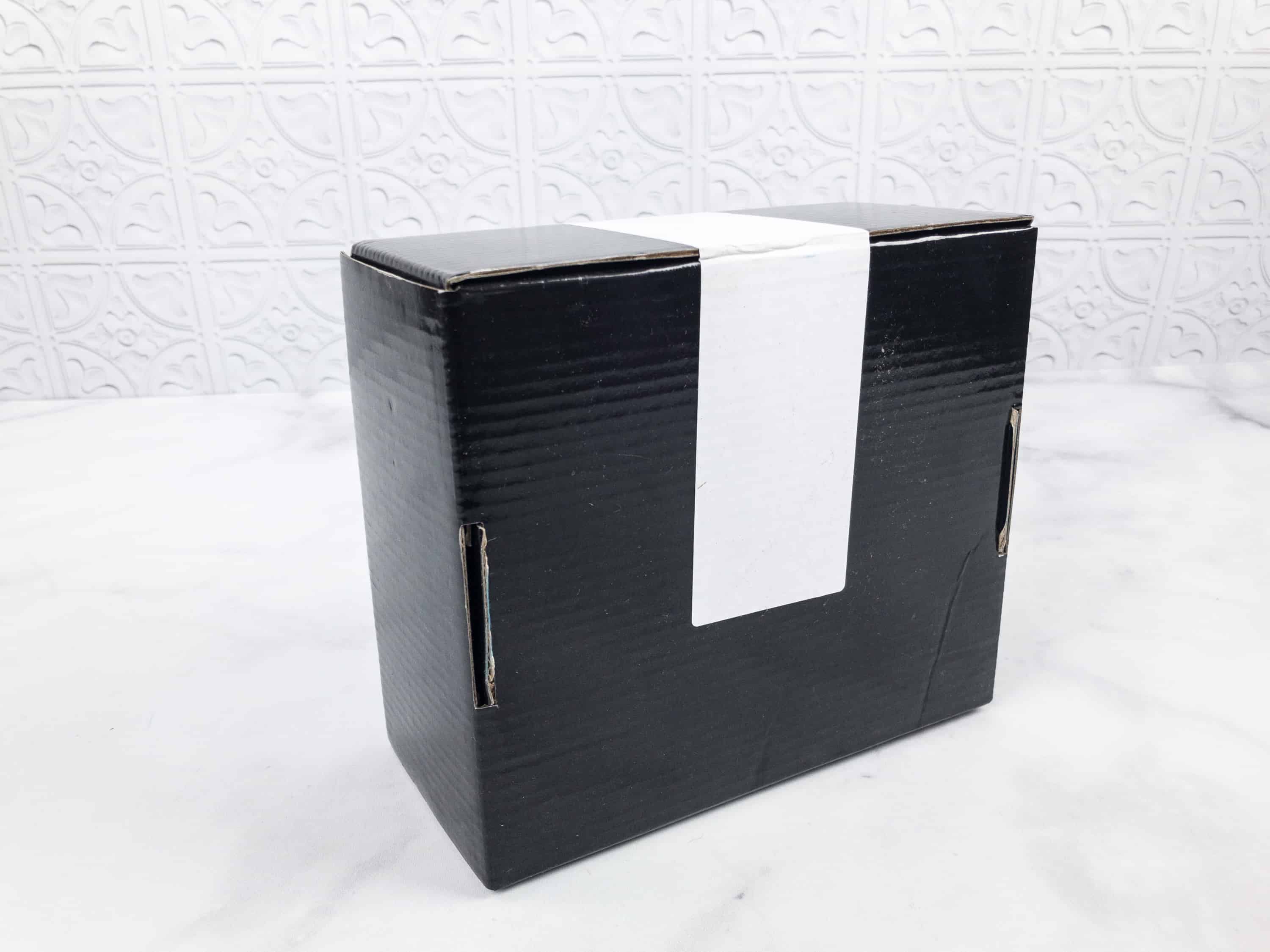 Le Métier de Beauté Beauty Vault VIP  is a monthly single brand beauty subscription box from LMDB that's $29 per month, all paid upfront for $348 per year.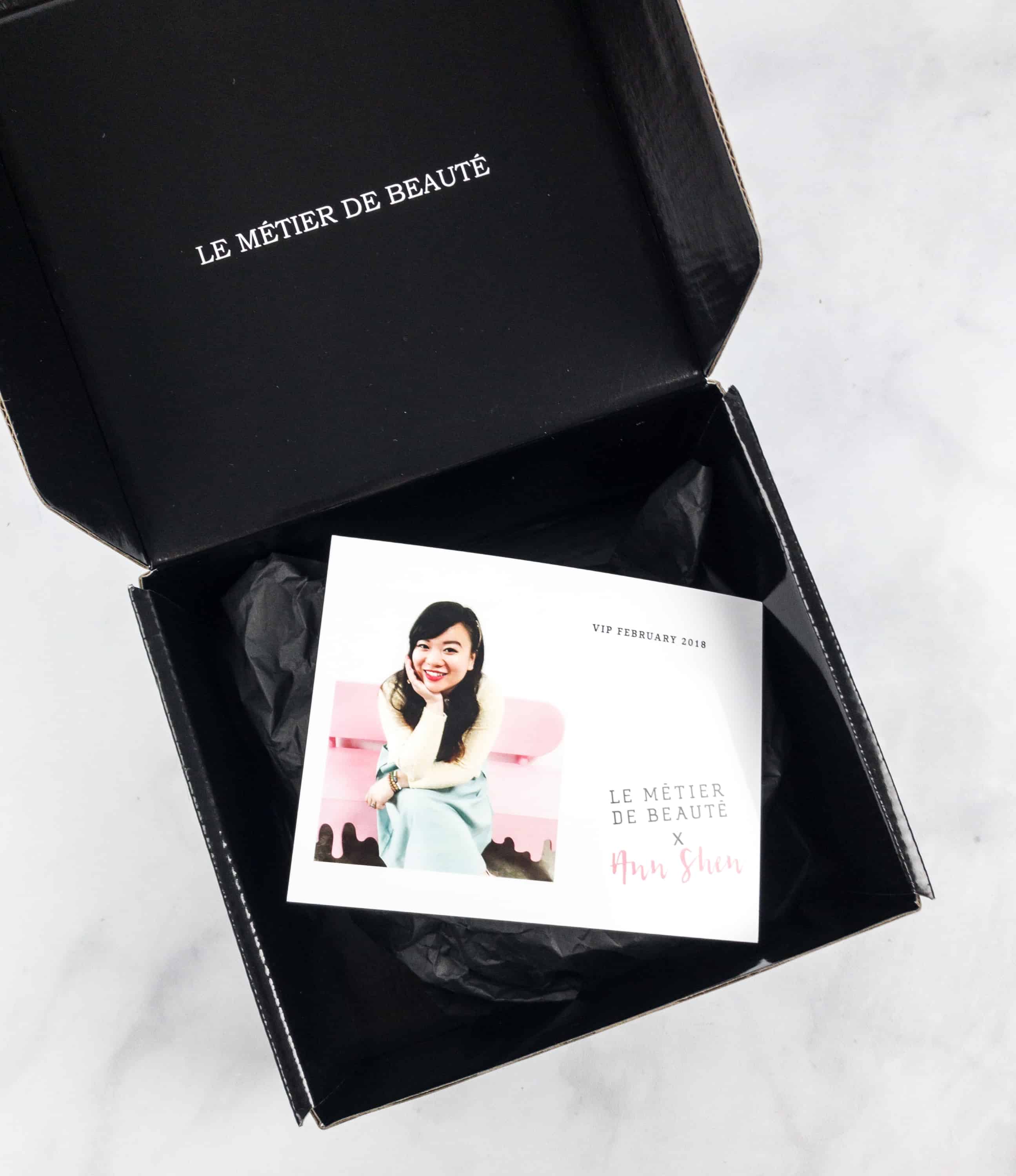 It's only available one time per year. Be sure to subscribe to notifications at the top of this post if you want to know when it reopens again.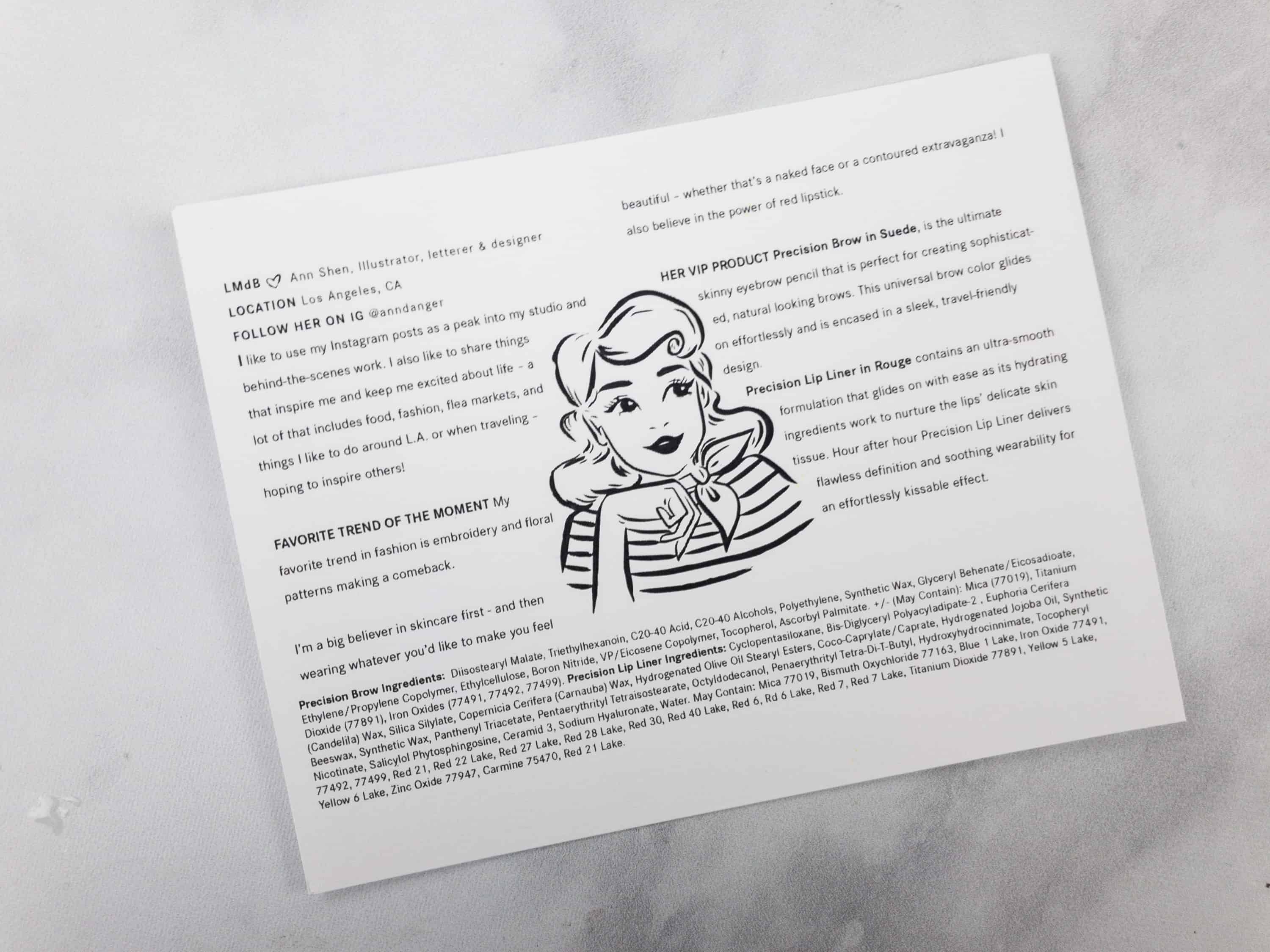 LMDB is collaborating with Ann Shen this February! The card provides information about this month's collab and Ann Shen's LMDB pick.
Everything in the box!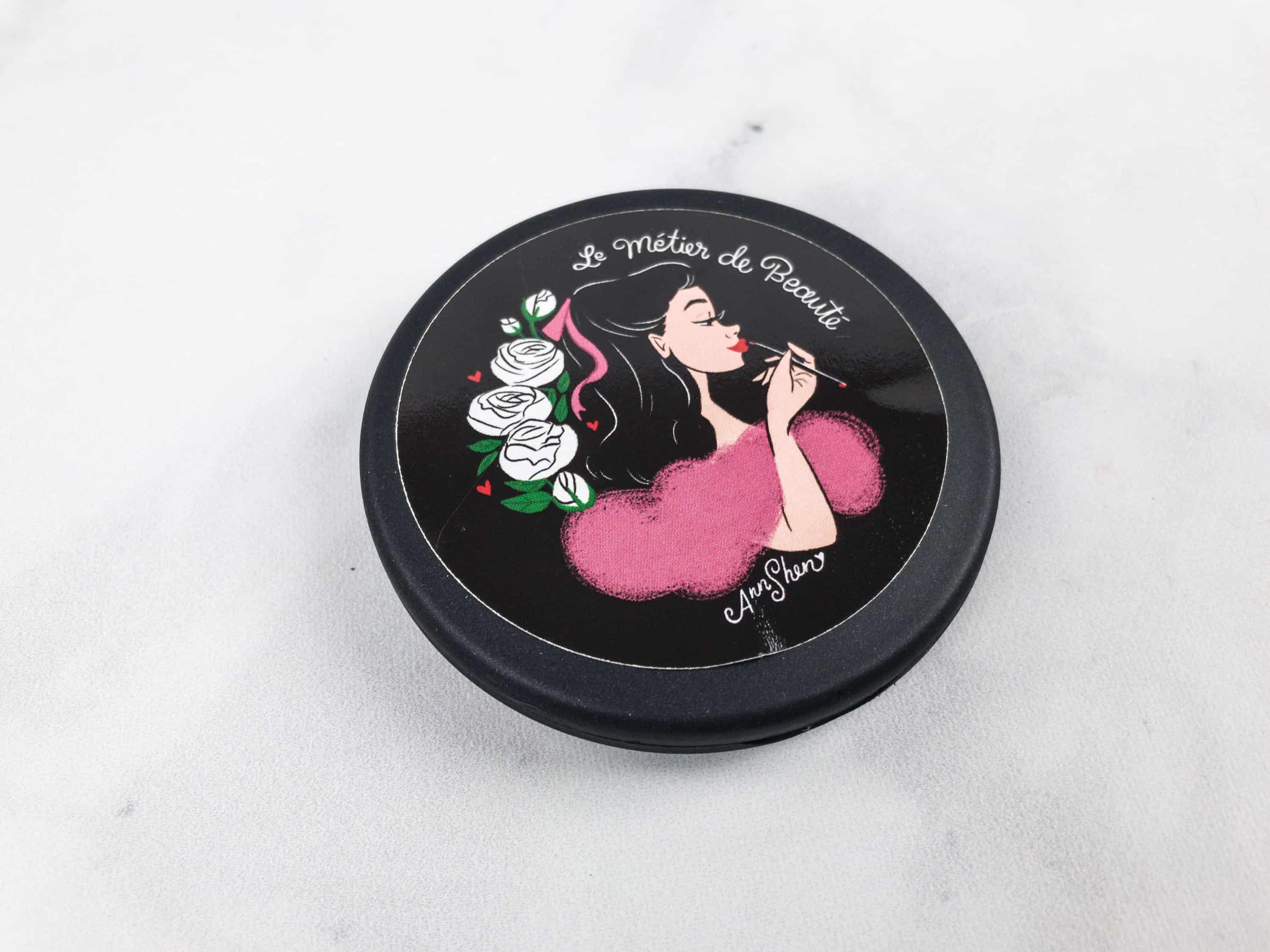 Compact Mirror With Ann Shen's Artwork. Every woman's retouch kit wouldn't be complete without her own compact mirror. This one is in black and made with plastic.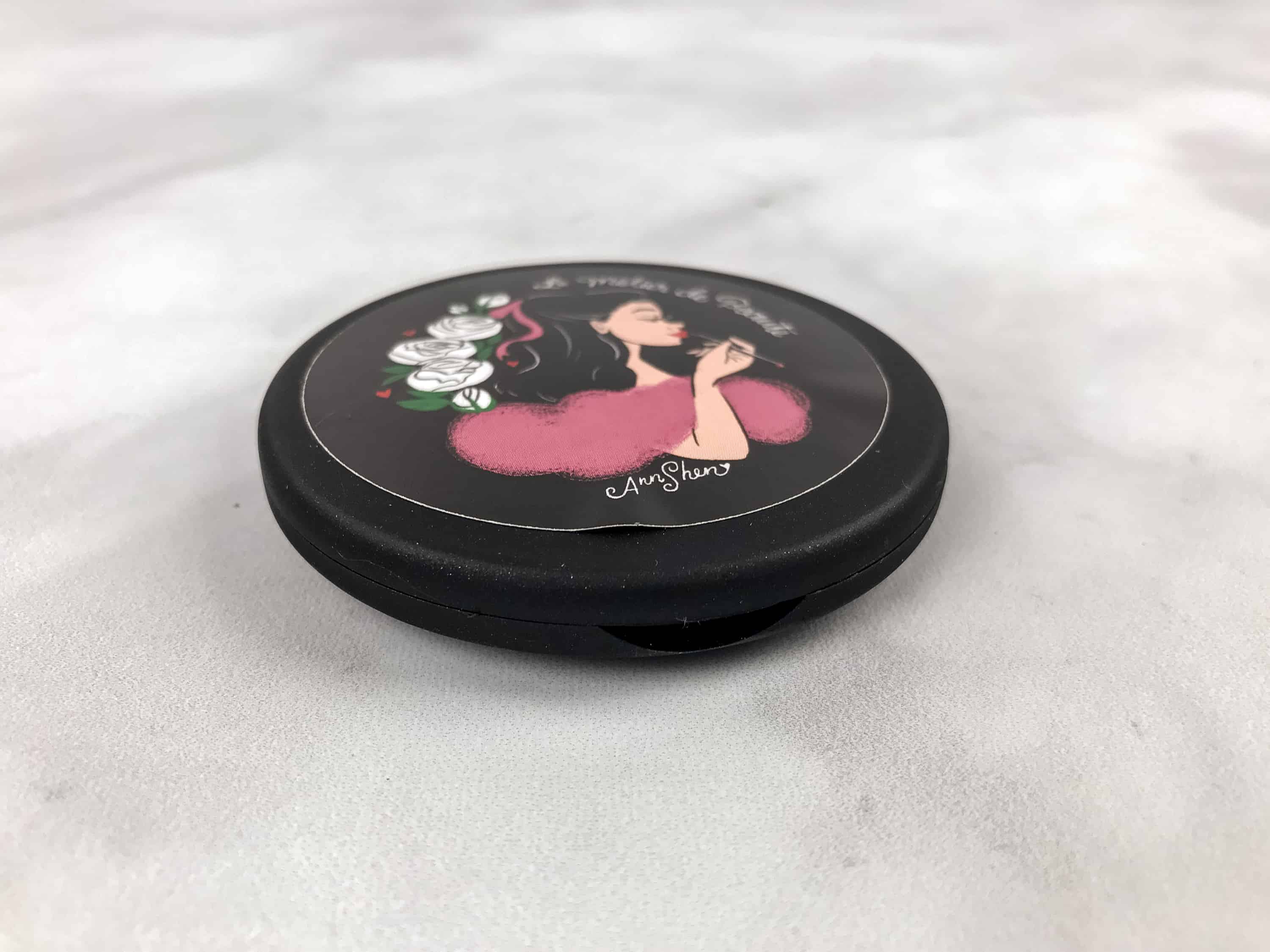 The artwork on the cover is made specifically for LMDB. The only downside is that it's printed on sticker paper and wasn't placed on the mirror properly.
It has two mirrors which is really handy if you want to make sure that you have the perfect look even when you're on the go.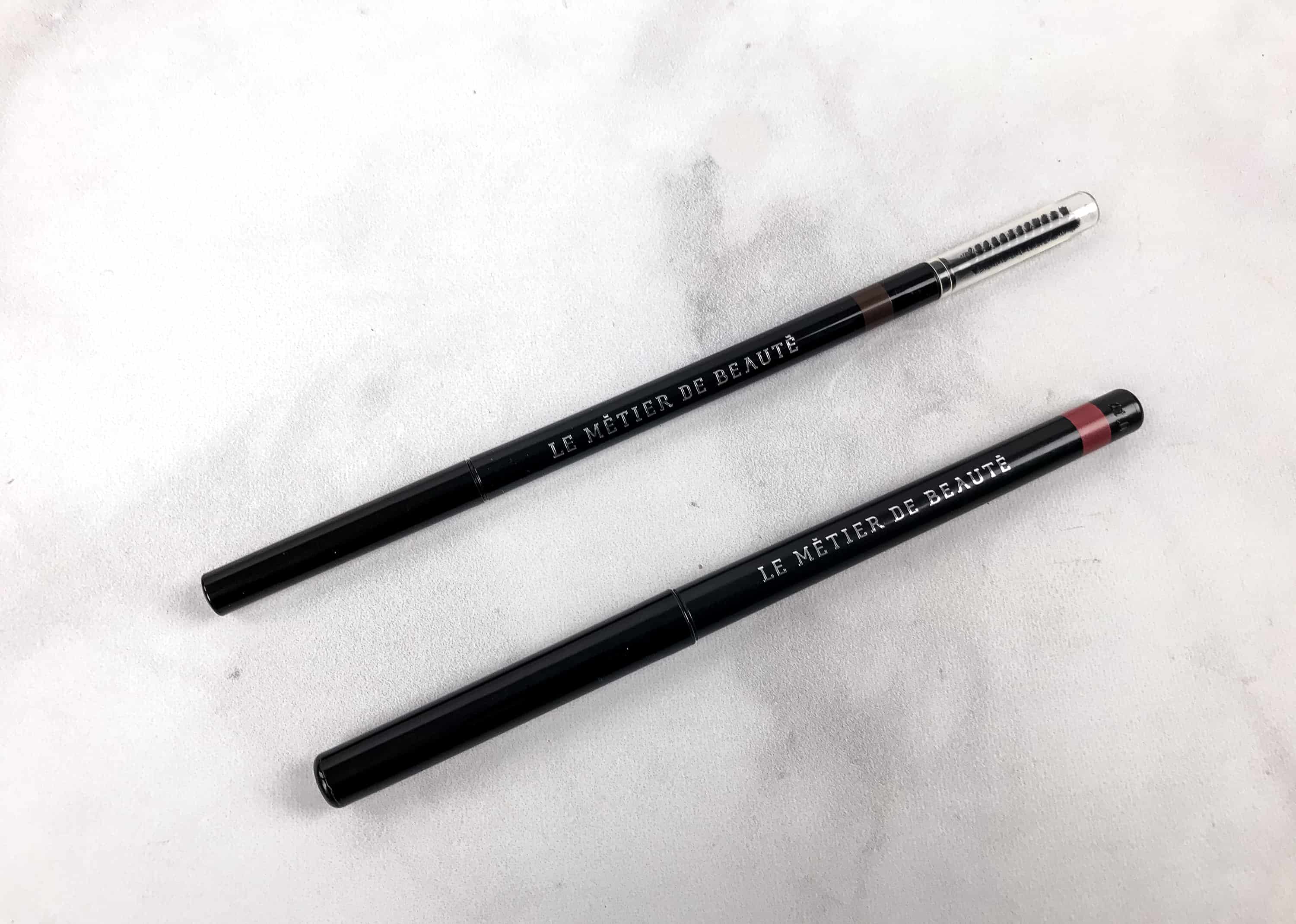 Le Metier De Beaute Precision Brow In Suede ($42) This eyebrow pencil has a gel formulation, so it's easy to apply and it stays on for almost the entire day. It also comes with its own spooly brush on the other end of the pencil.
Le Metier De Beaute Precision Lip Liner In Rogue ($42) Packed with Vitamin E and hyaluronic acid, this lip liner prevents aging and keeps the lips hydrated while adding a beautiful shade to it. It's also waterproof, anti-transfer, and paraben-free to boot!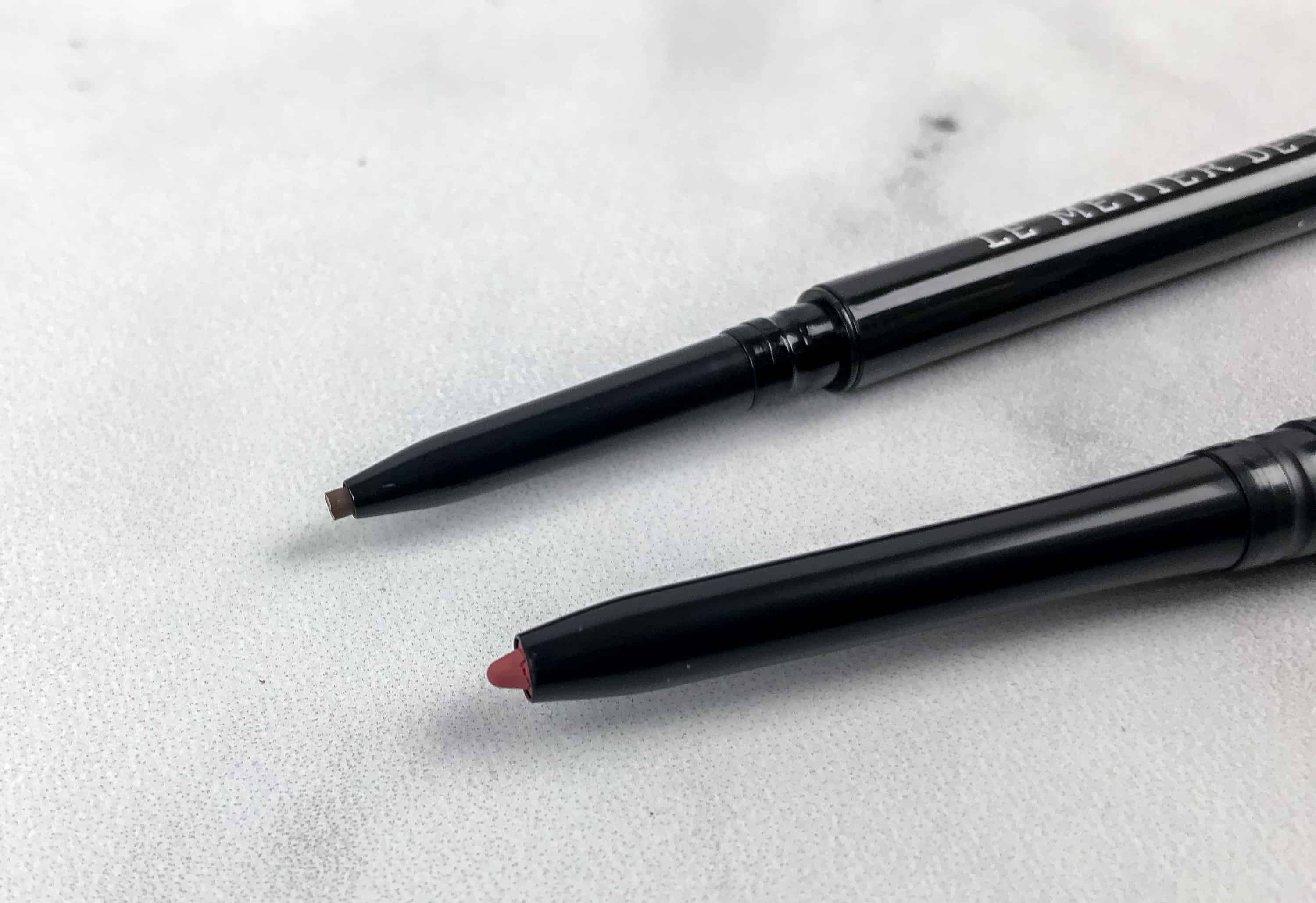 Both are made with a twist up feature! No need to worry about sharpening it or breaking it when it's in your purse. Also, the tips have thin points, making each stroke precise!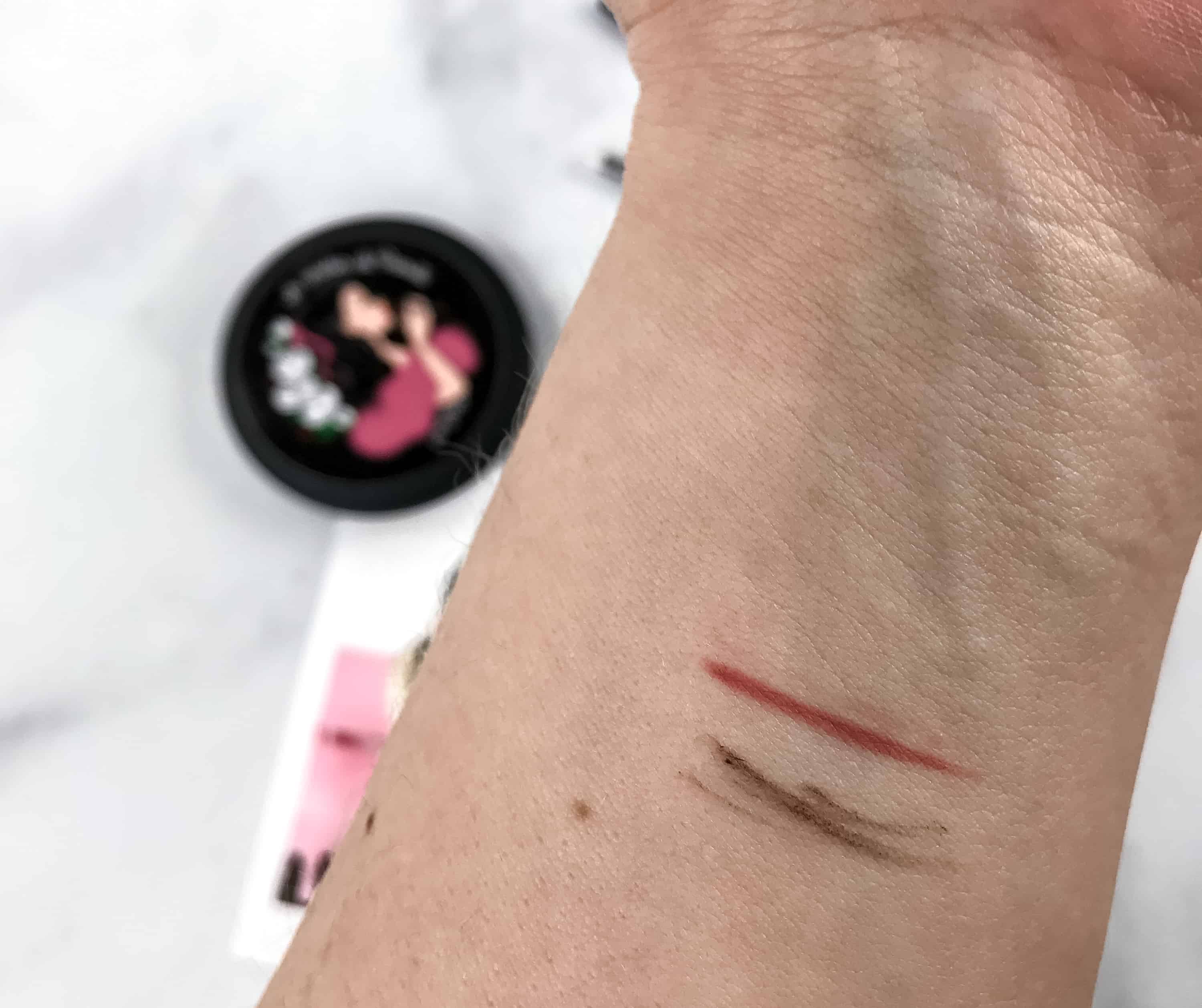 Here are the swatches!
Although I wasn't very impressed with the compact mirror, at least it's portable and useful for quick touch-ups. Overall, I think this box is still a win, thanks to the brow pencil and lip liner. I love the precise strokes they make, as well as the flattering shades. Those two alone are valued at $84, which is almost triple of the monthly cost of the box. This subscription is definitely a great way of building an LMDB collection without breaking the bank!
Did you like this month's picks?
Visit Le Métier de Beauté Beauty Vault VIP to find out more! Reminder – this subscription won't be open until Summer 2018. Find more beauty boxes in the directory that are available now.