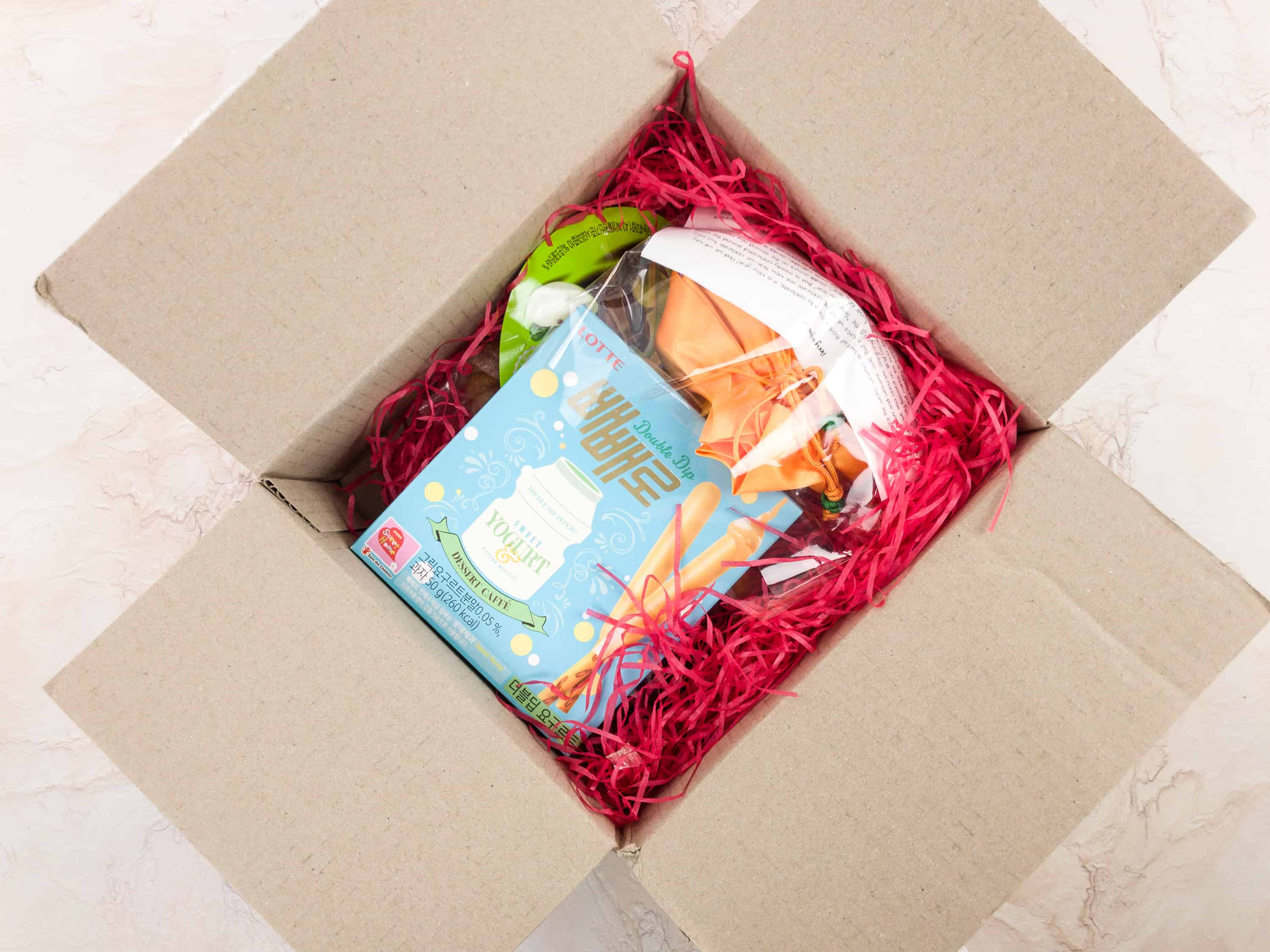 The Korean Snack Box is monthly subscription box dedicated to premium Korean snacks. The subscription starts at $14.95 each month (Medium and Large boxes available), with free worldwide shipping. Each box comes in a beautiful Bokjumeoni (traditional Korean silk bag) with 5-10 or 10-15 items and tasters. You can now find the previous month box and earlier month's boxes in the Korean Snack box shop.
This is a review of the large Korean Snack Box!
This month's Bokjumeoni has a colorful striped design. It is also reusable as a purse, pouch, or even as a makeup bag!
DEAL: Get $2 off your first subscription box with coupon code HELLOKOREA.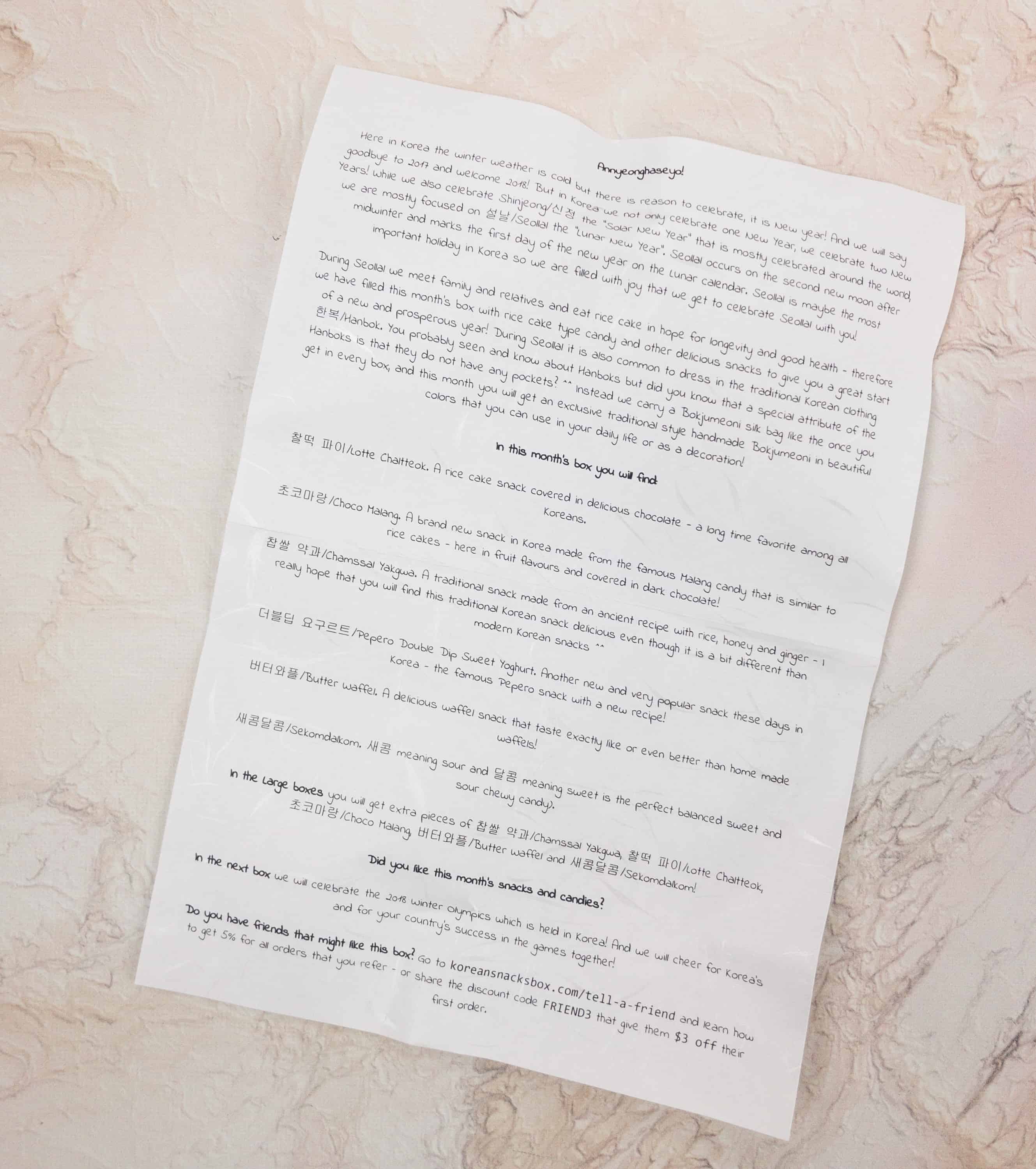 Also included is a note from the curators!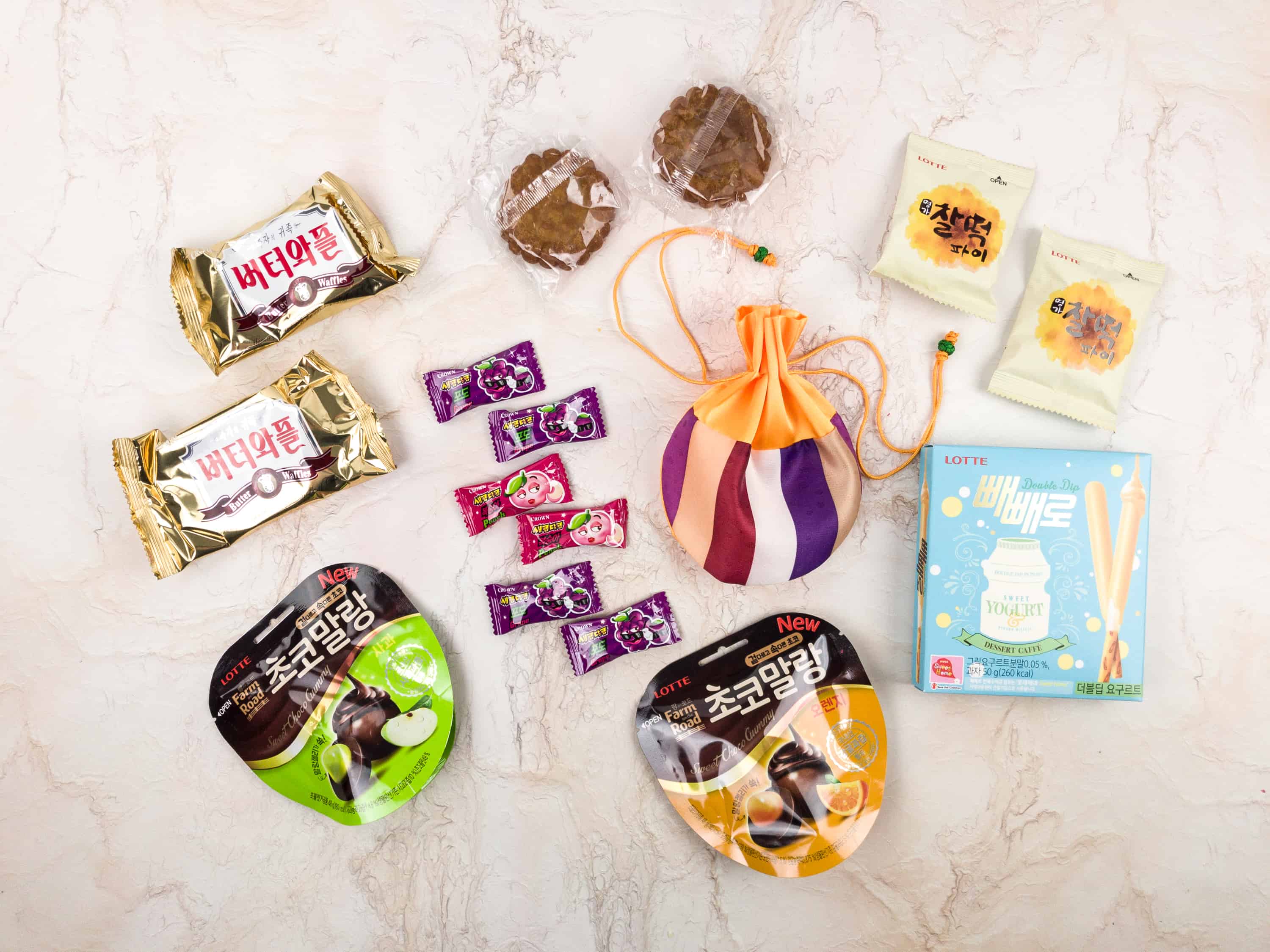 Everything in my box!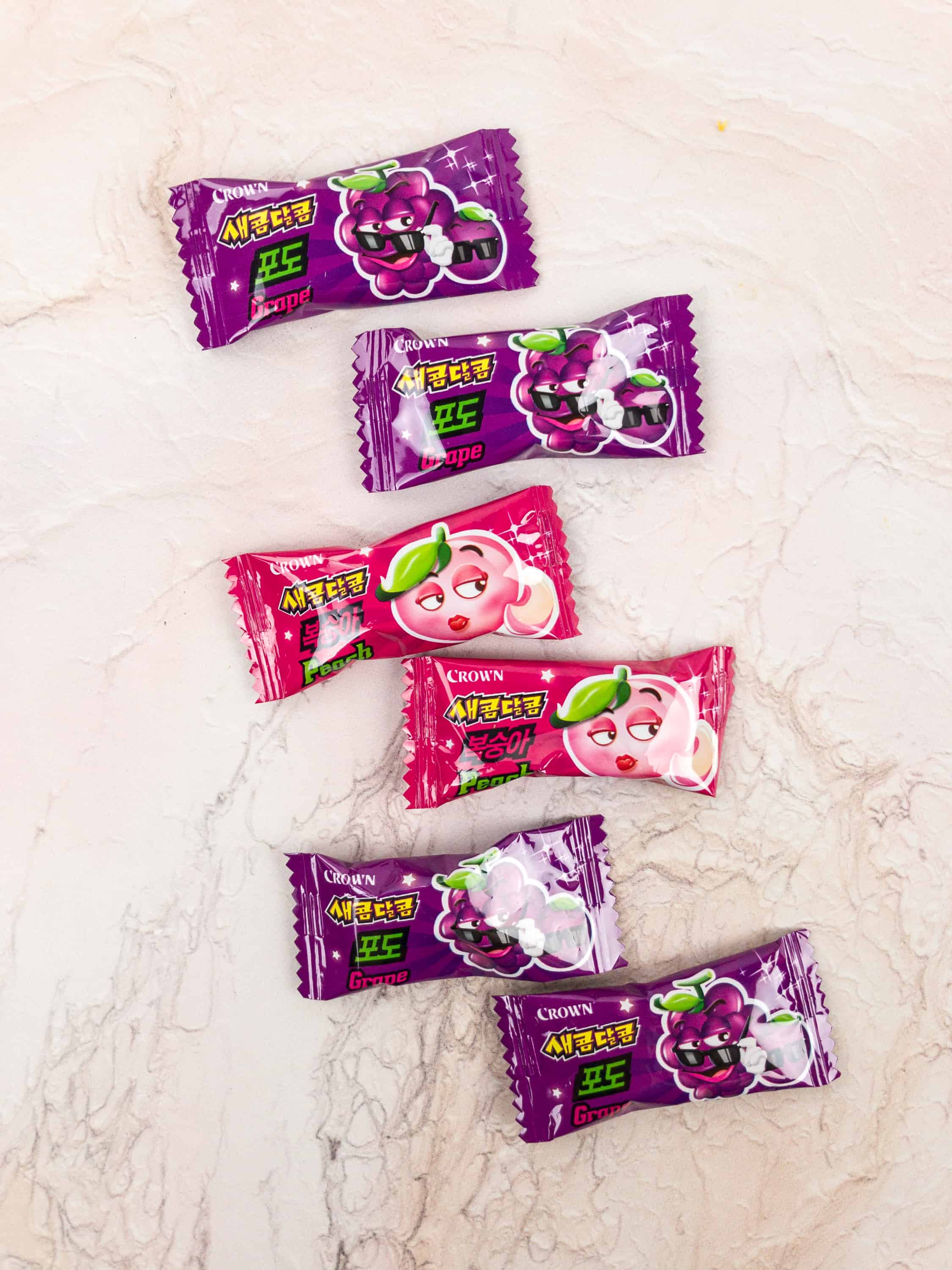 Sekomdalkom (Sweet and Sour Chewy Candies) We received 6 pieces of these fruity and chewy candies. 3 of them are peach-flavored and 3 are grape-flavored.
The outer side of the candy is pretty sweet, while a sour center awaits inside. I like the twist! Korean fruit flavored candy is pretty much at the top of my list!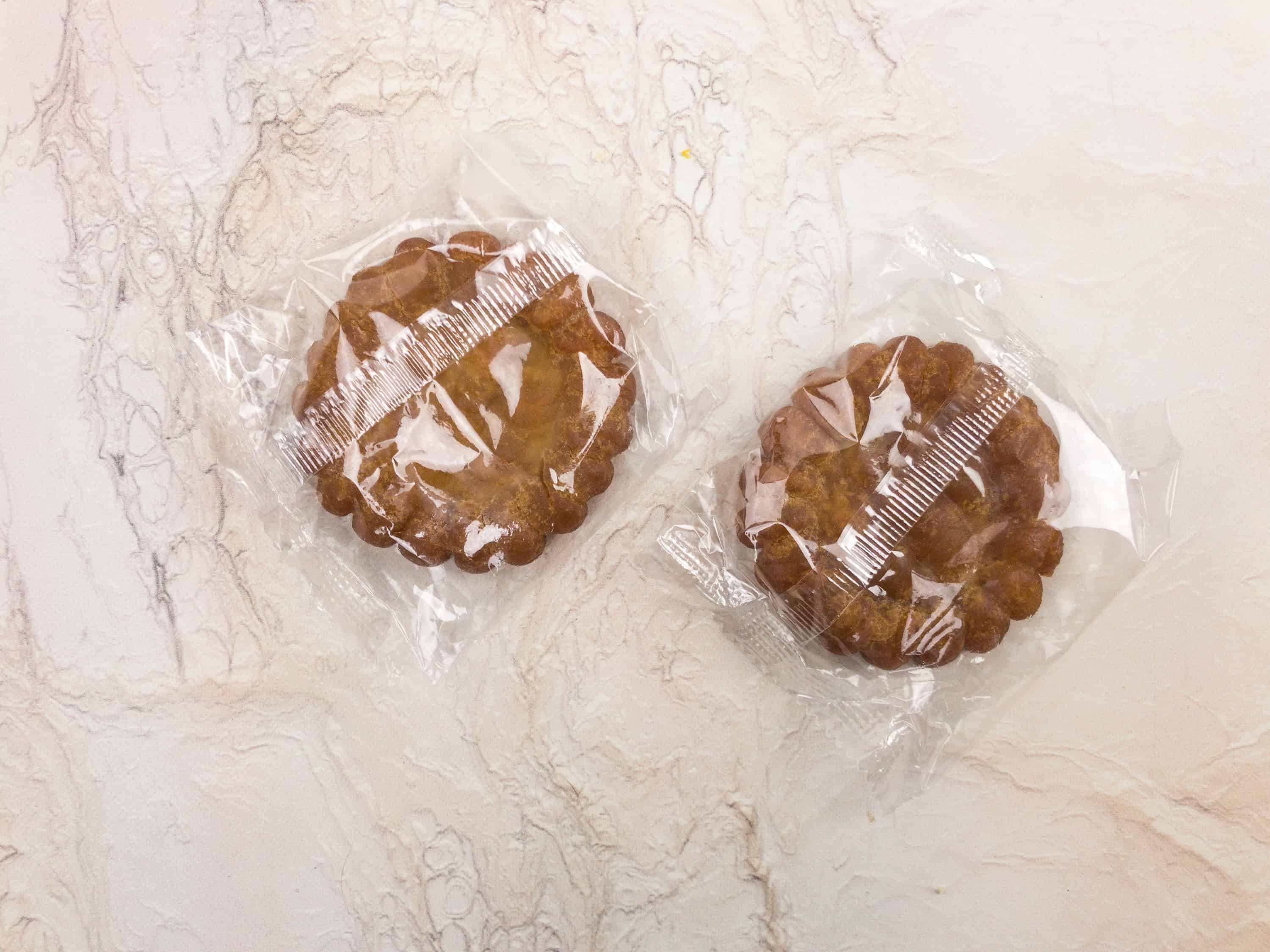 Chamssal Yakgwa (Traditional Rice Cake Snack) Rice cake is one of the most popular traditional snacks in Korea. It is usually made with flour, honey, and sesame oil.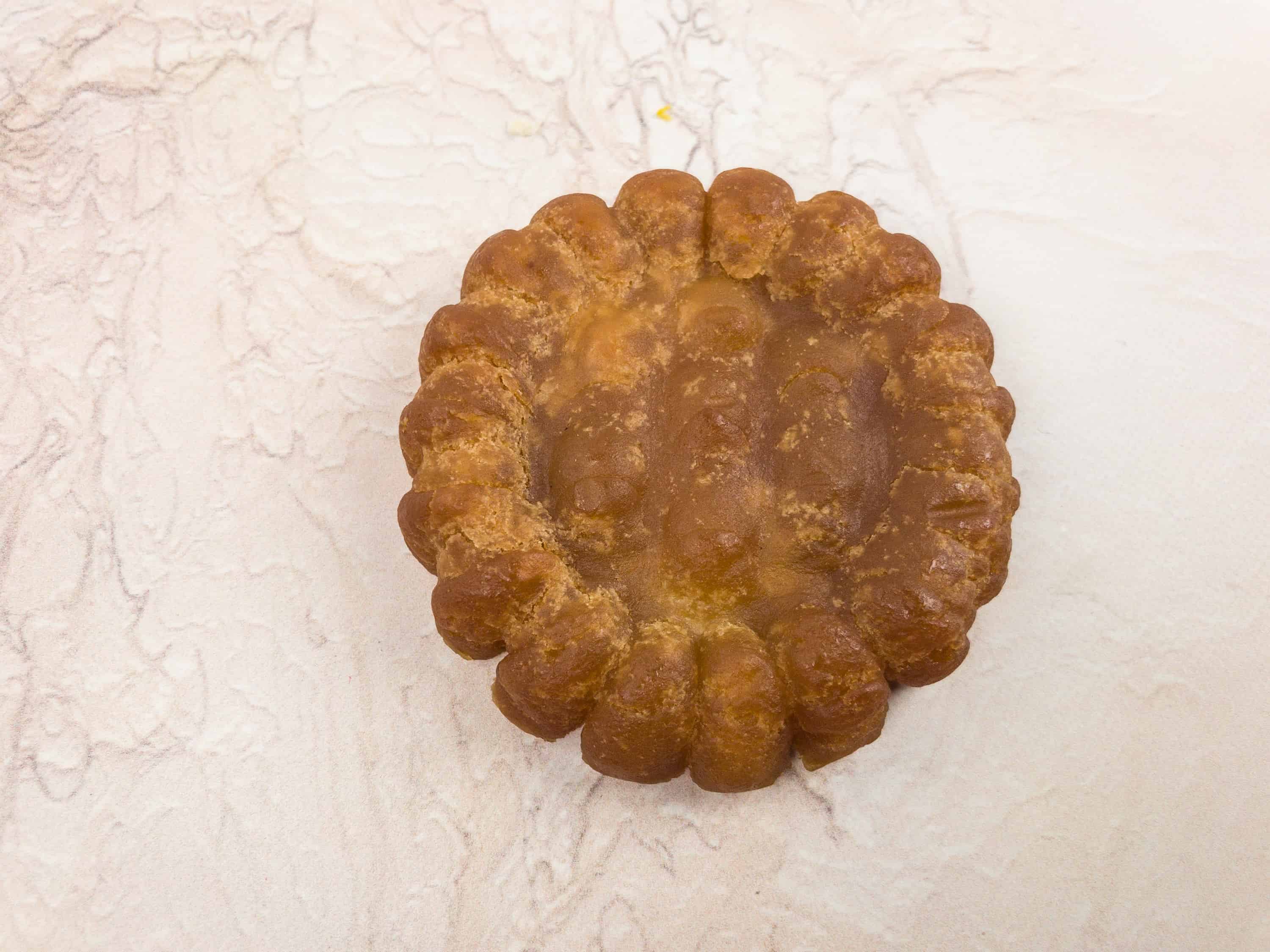 The rice cake we received was crunchy on the outside and has a rough texture. 
It has a savory taste, but a bit oily. It reminded me of a scallion pancake, except without the onions. I really enjoyed sampling this traditional snack.
Lotte Chaltteok (Chocolate-Covered Rice Cake Snack) Another rice cake snack is included in our box, and this time, it's covered with chocolate!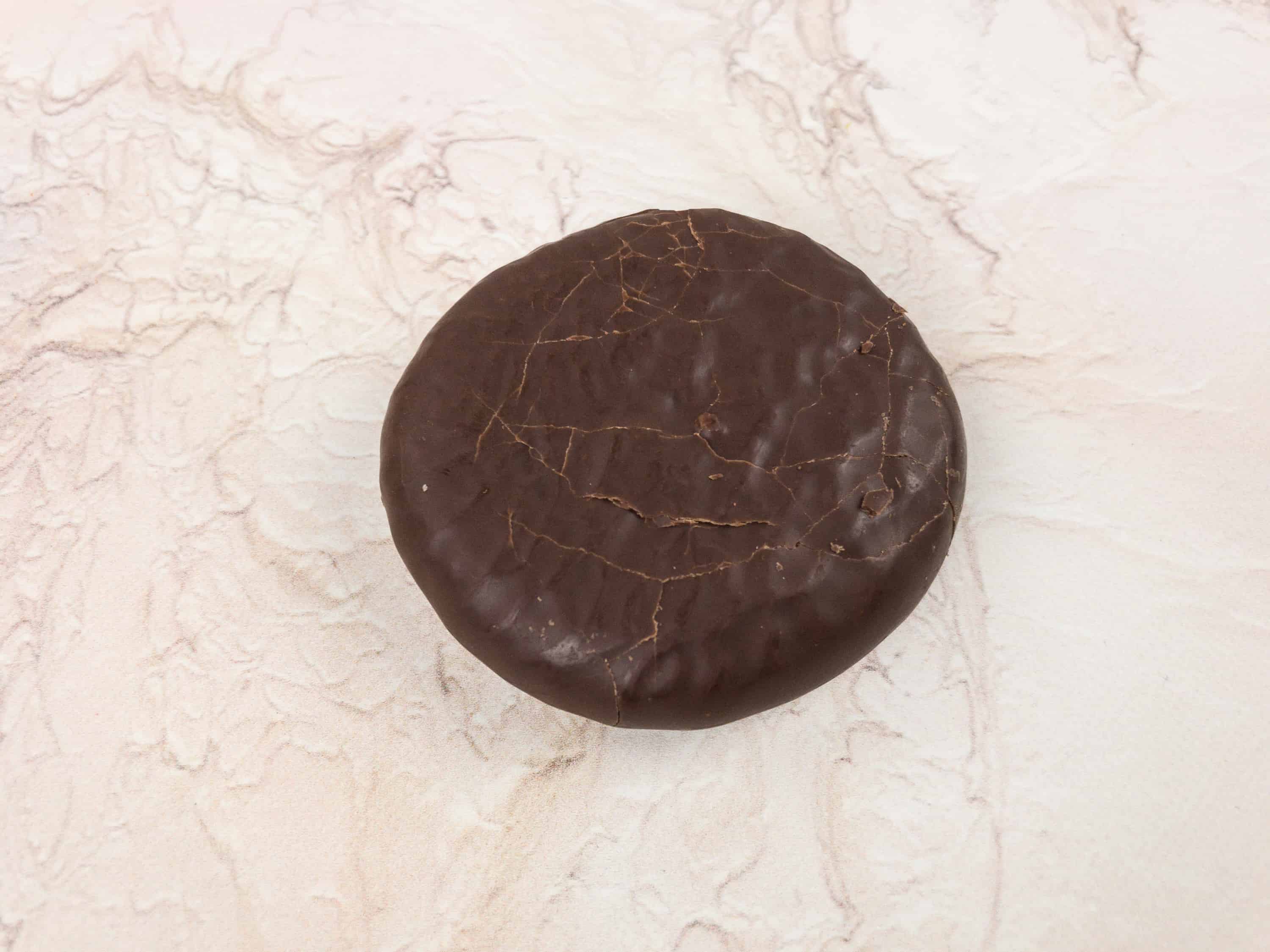 The chocolate was rich and sweet. Meanwhile, the rice cake itself is soft and sticky.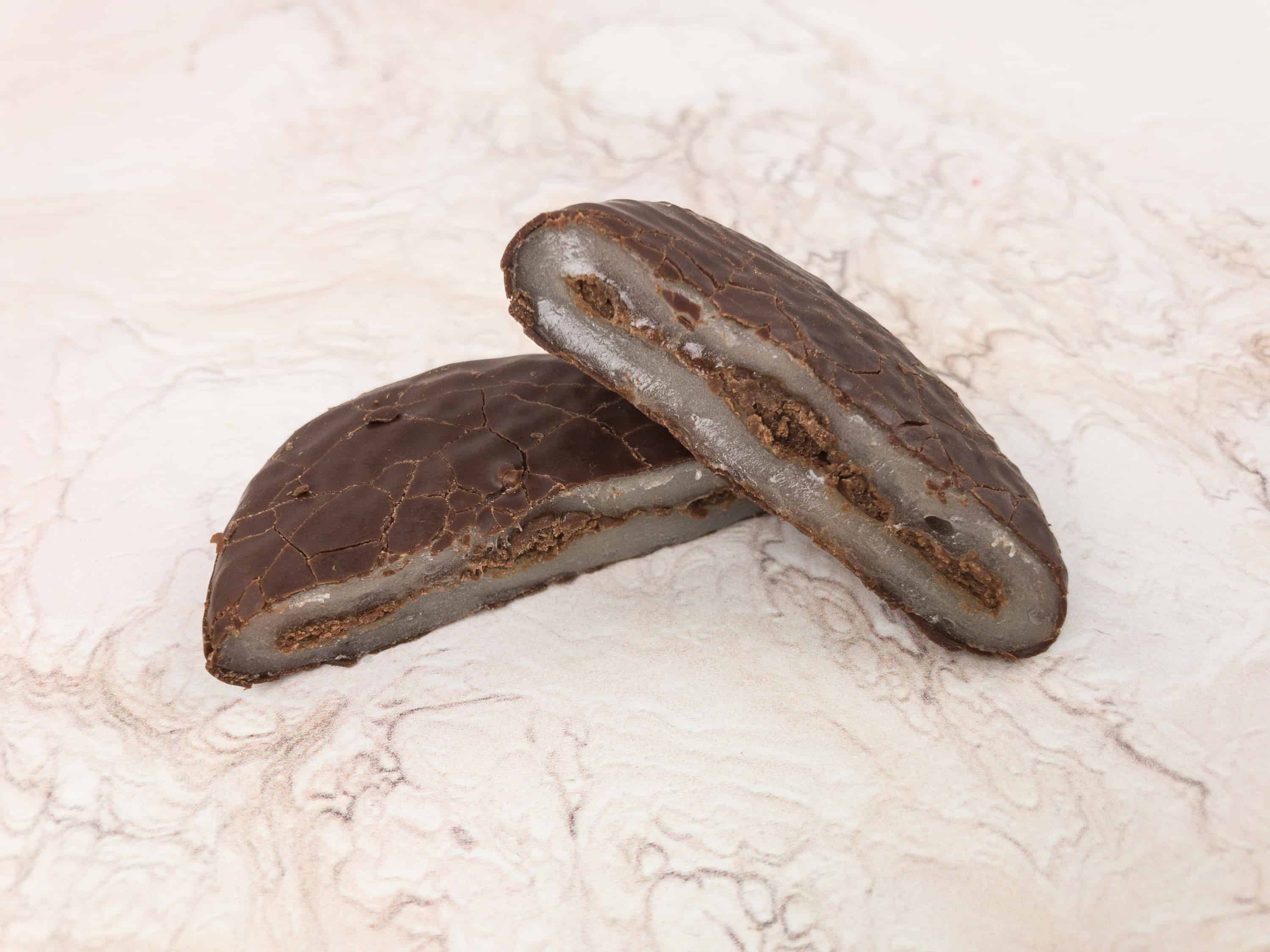 The texture is pudding-like, and it's filled with even more chocolate in the center. (Don't be fooled by what we might think of as a "rice cake"!)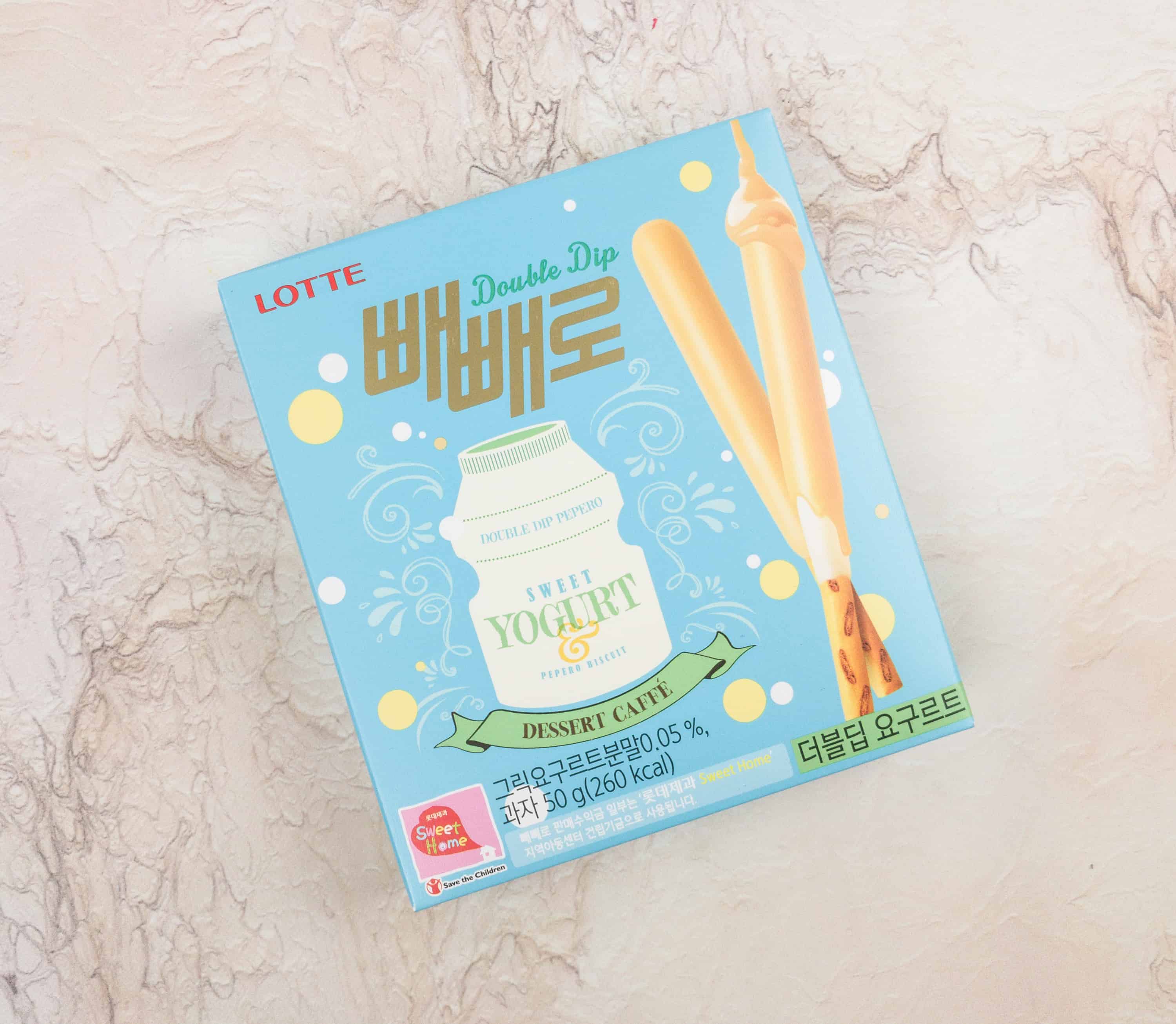 Pepero Double Dip Sweet Yogurt Sticks. This box contains yummy cookie sticks with two creamy yogurt coatings instead of just one.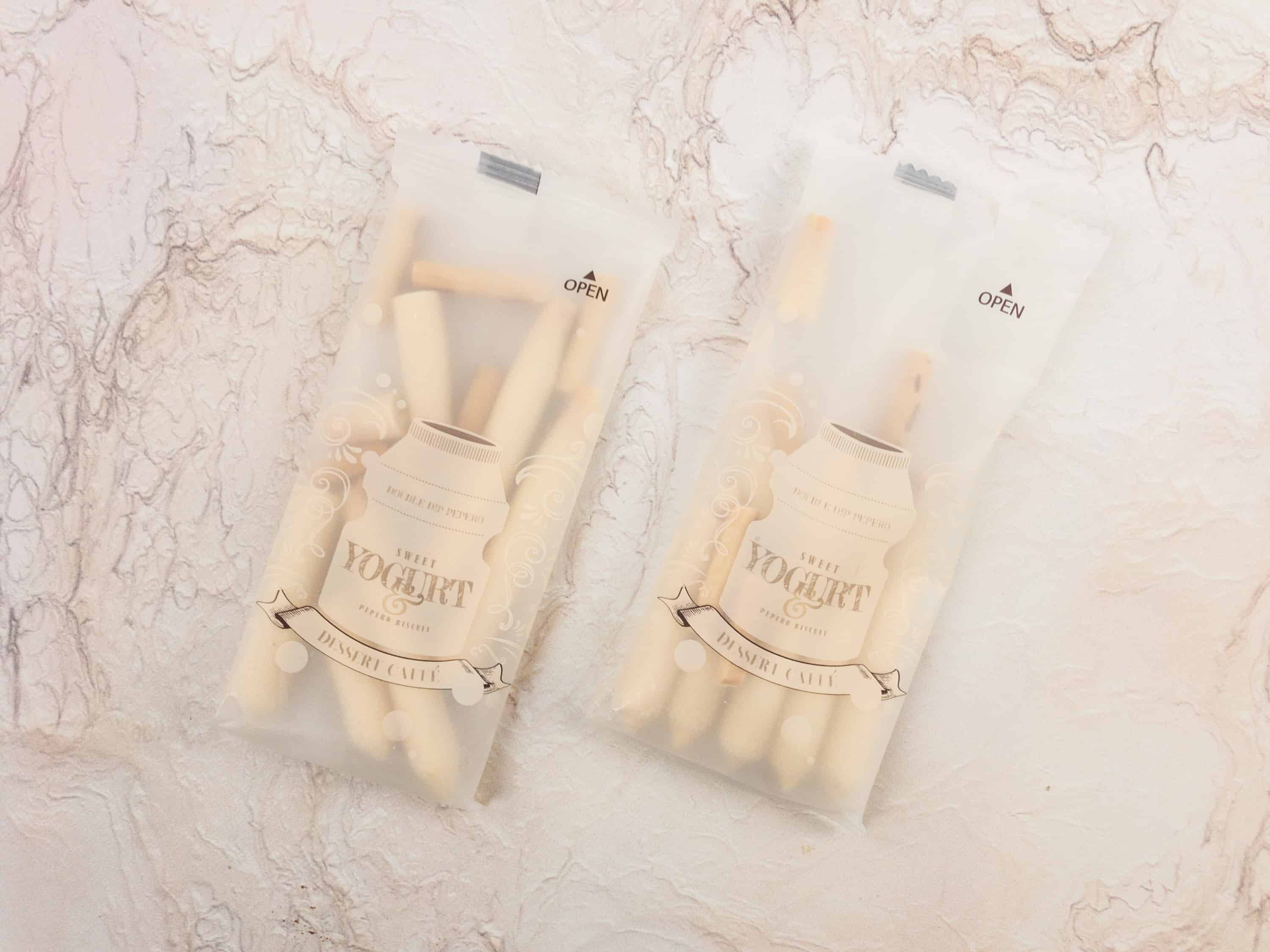 This variation is also shorter than regular Pepero sticks but the double coating makes up for it!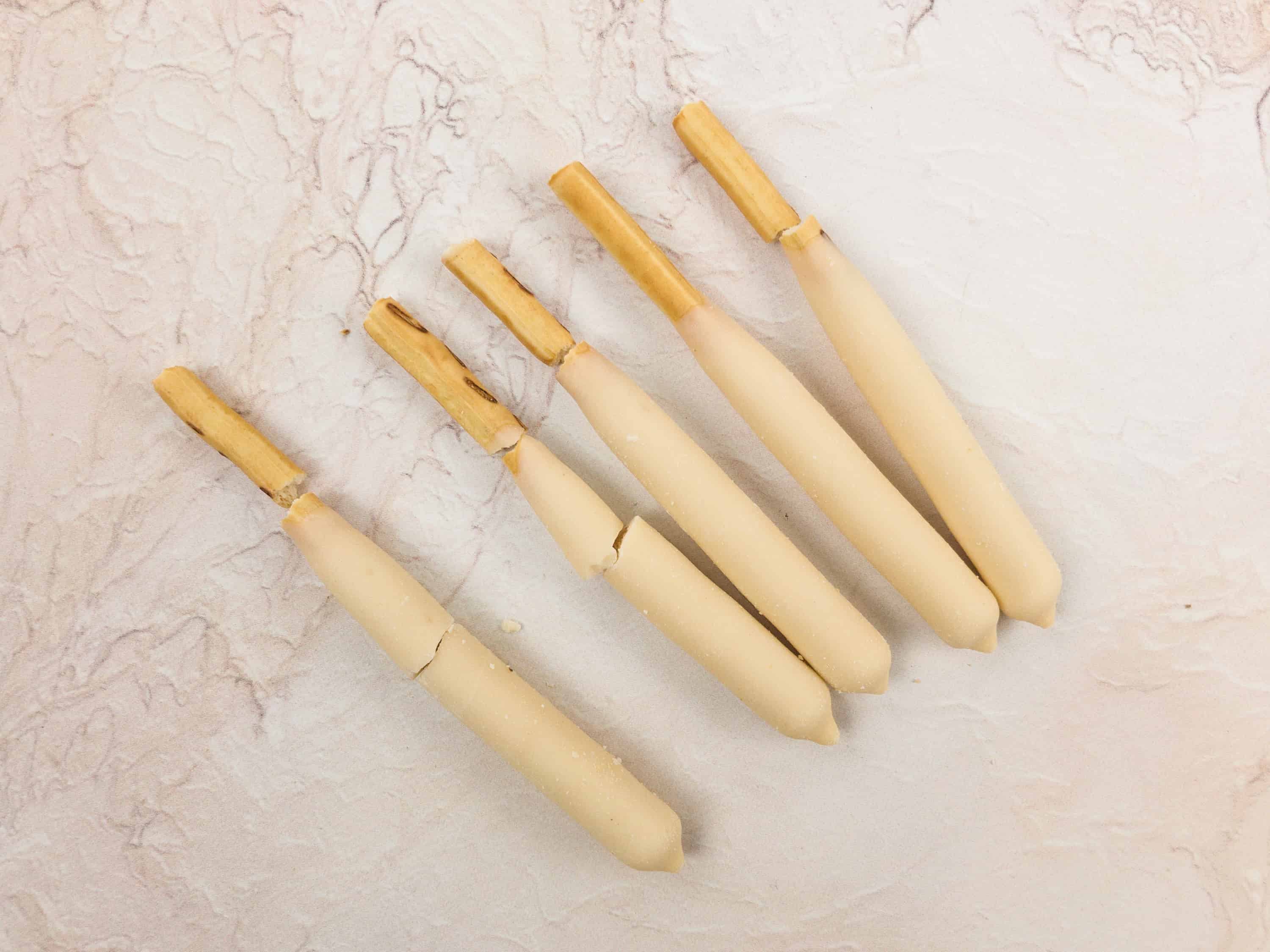 Most of the sticks were broken, but at least everything still tasted good.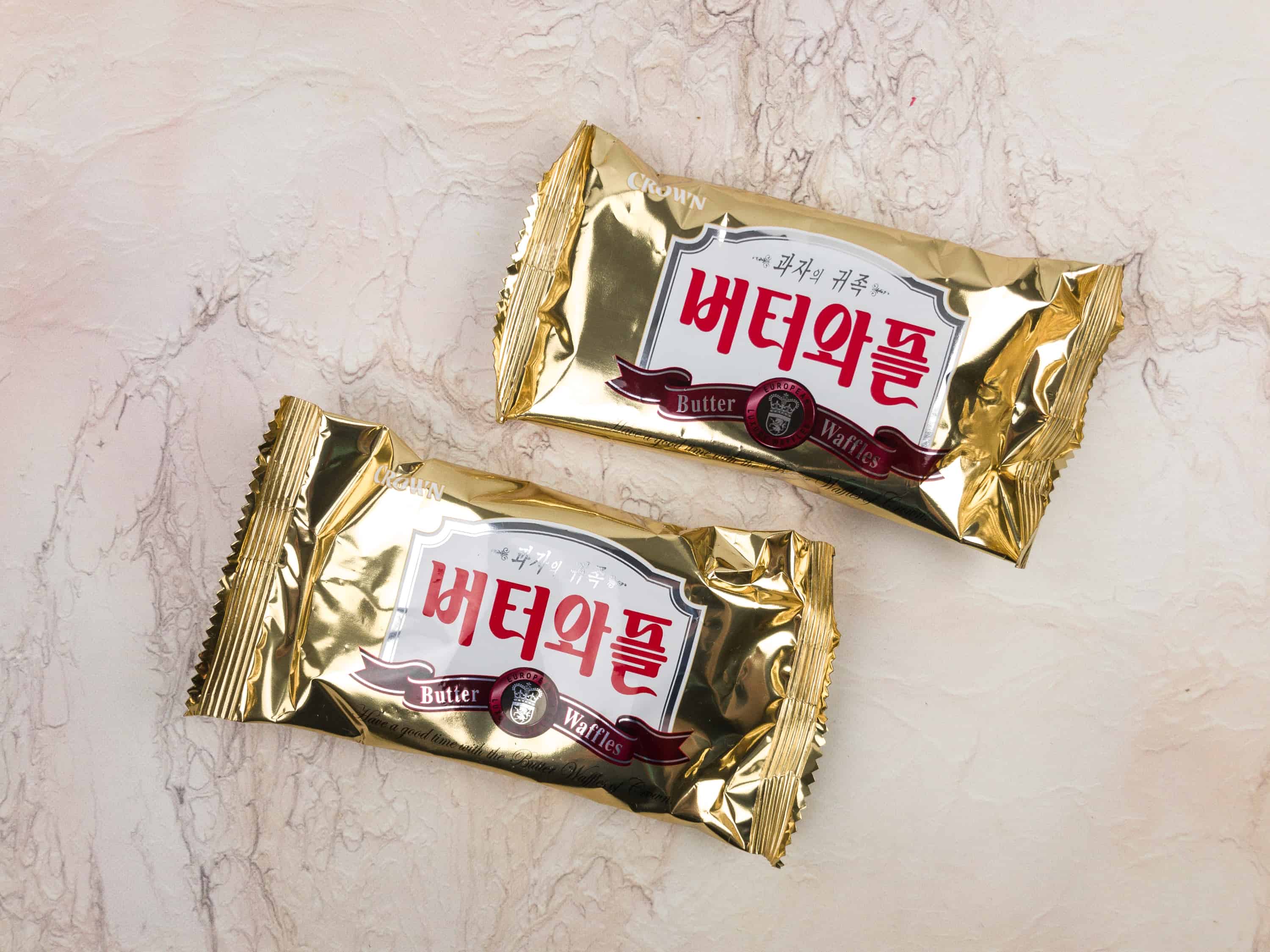 Butter Waffel (Sweet Waffle Biscuits) These waffle biscuits are sweet and crunchy, perfect either as an afternoon or on-the-go snack.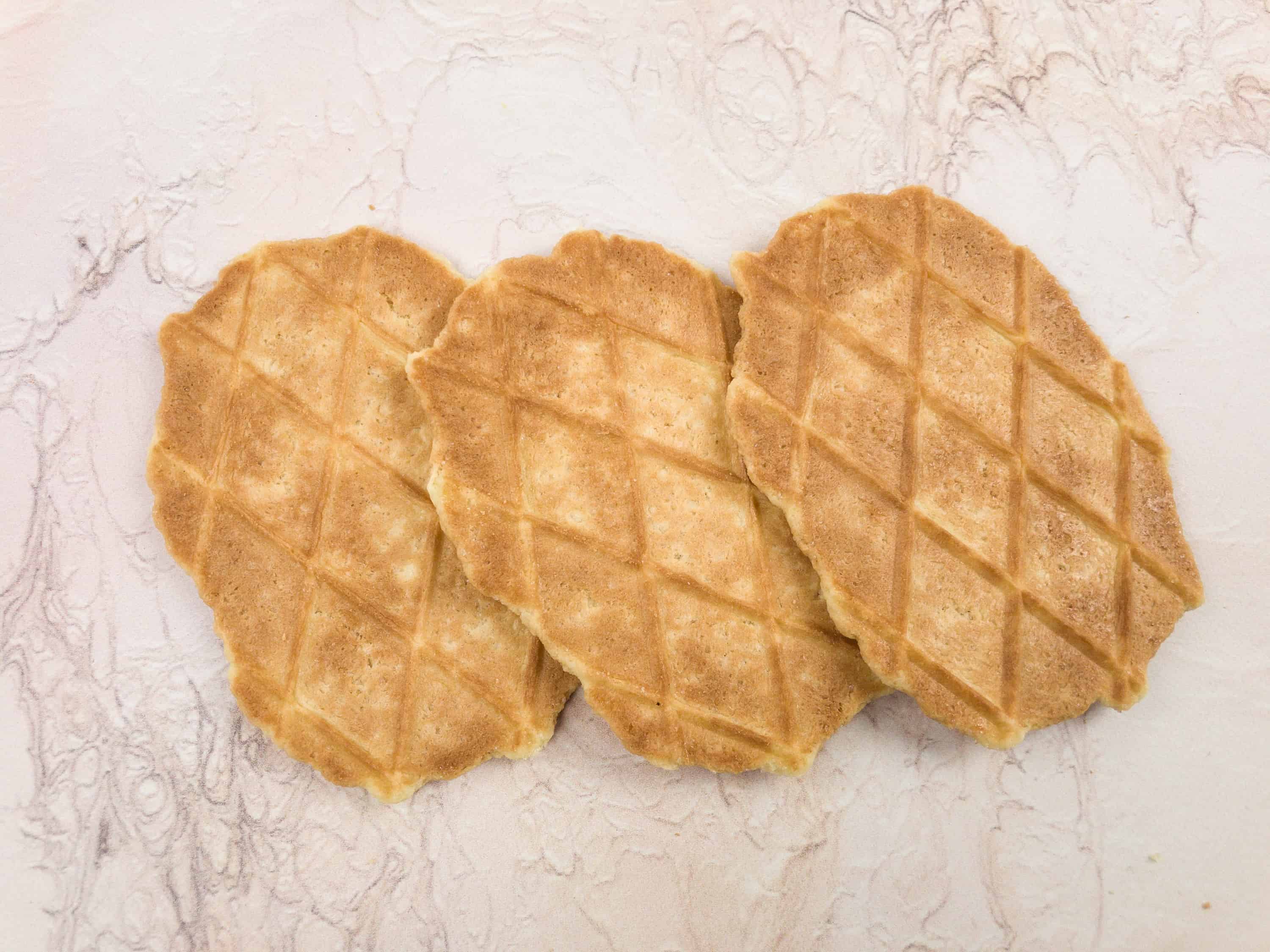 Each pack contains three pieces of waffles, and I can't get enough of them. Korean snacks often exhibit French inspiration and these are no exception!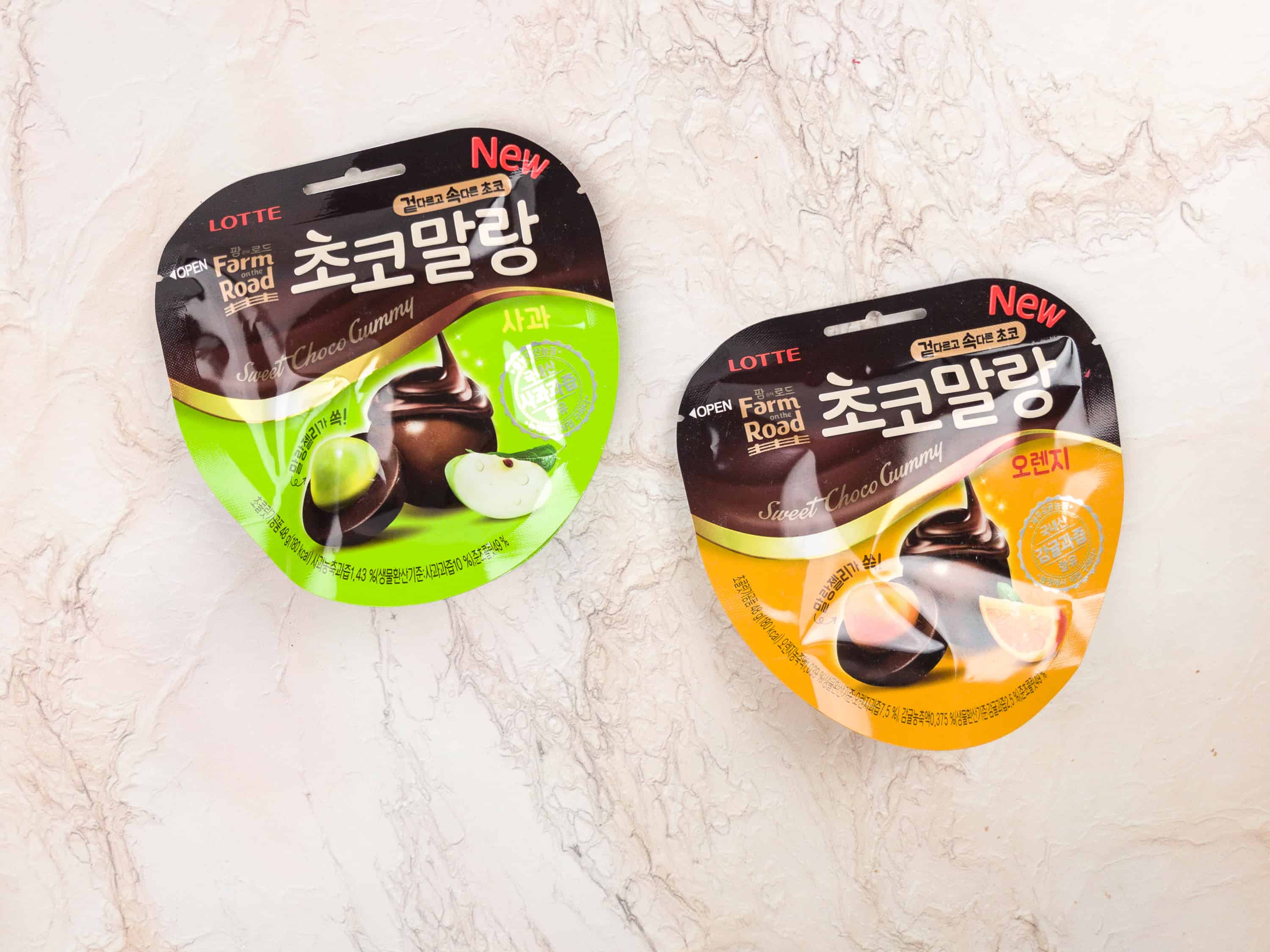 Choco Malang (Sweet Chocolate Gummies) Two packs of chocolate gummies! One pack is apple-flavored, while the other one is orange-flavored.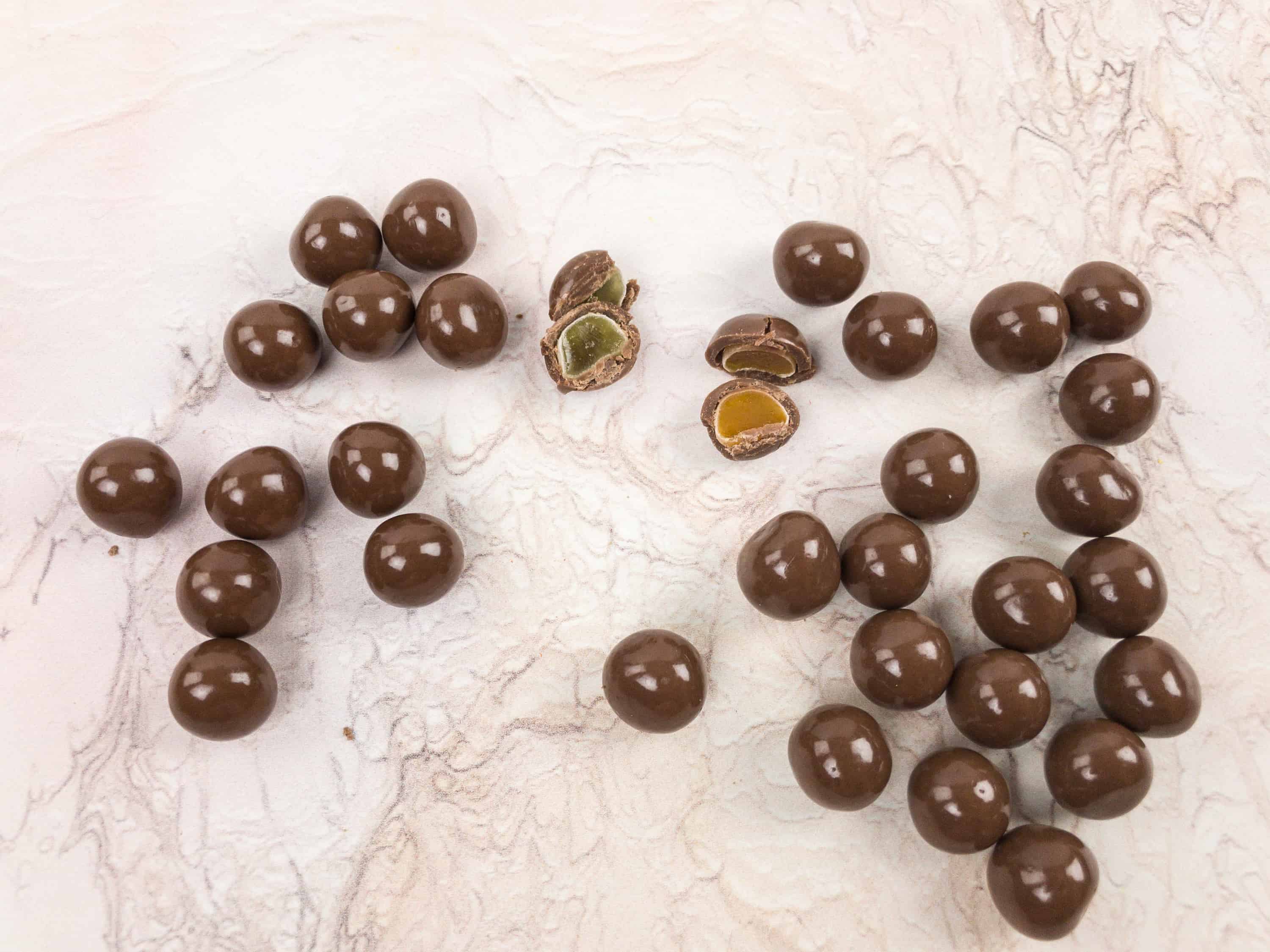 Each ball has a chocolate outer layering and a soft candy inside. Both fruity flavors tasted great with the chocolate! Actually chocolate + gummies = my favorite candy. Inhaled these too.
This month's Korean Snack Box had a good mix of candies and biscuits. Most of them were sweet, and I'm not complaining! However, for a little variety, I hope they'll soon introduce us to Korea's famous savory treats too. Overall, I think it's a great box that will please the appetite of any Korea fan. They're pretty generous for including more than one piece/pack of some of the treats in the box!
Do you like Korean snacks? What's your favorite snack from this month's box?